Wedding Planner Reveals The Weirdest Client Requests
1. Extreme Dress Codes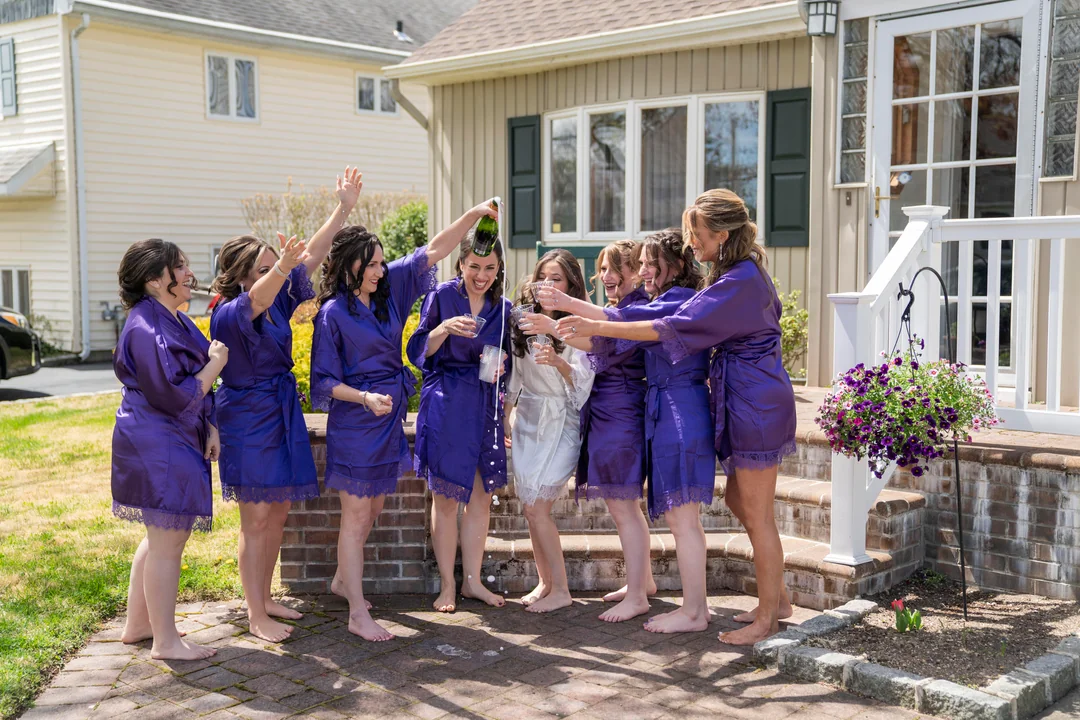 Image Source: Reddit 
Over the last few years the phenomenon of the 'guest dress code' has been unleashed on the wedding industry. Whereas we would historically turn up to a friend's wedding in our favourite summer dress, now it is much more common to be given a strict color palette to abide by!
2. Harry Potter Themed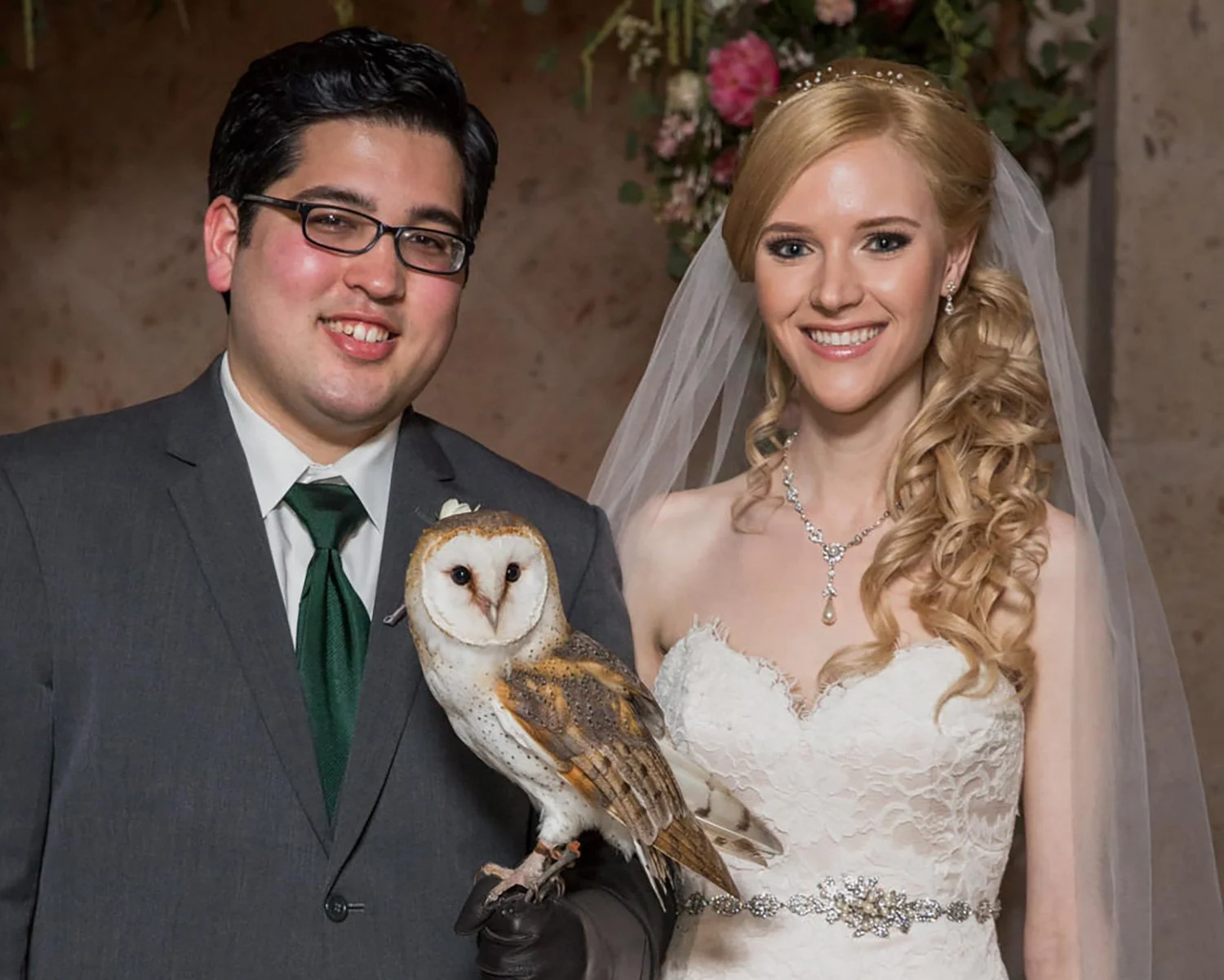 Image Source: Reddit 
"Yer a Husband, Harry"... One of the most common wedding themes in the last 10 years is the magical world of Harry Potter. Think owl ring bearers, wedding spells instead of vows and cloaks instead of suits. Just be sure to bring a booster seat, it'll be hard to see much over all those witches' hats!
3. Celebrity Impersonators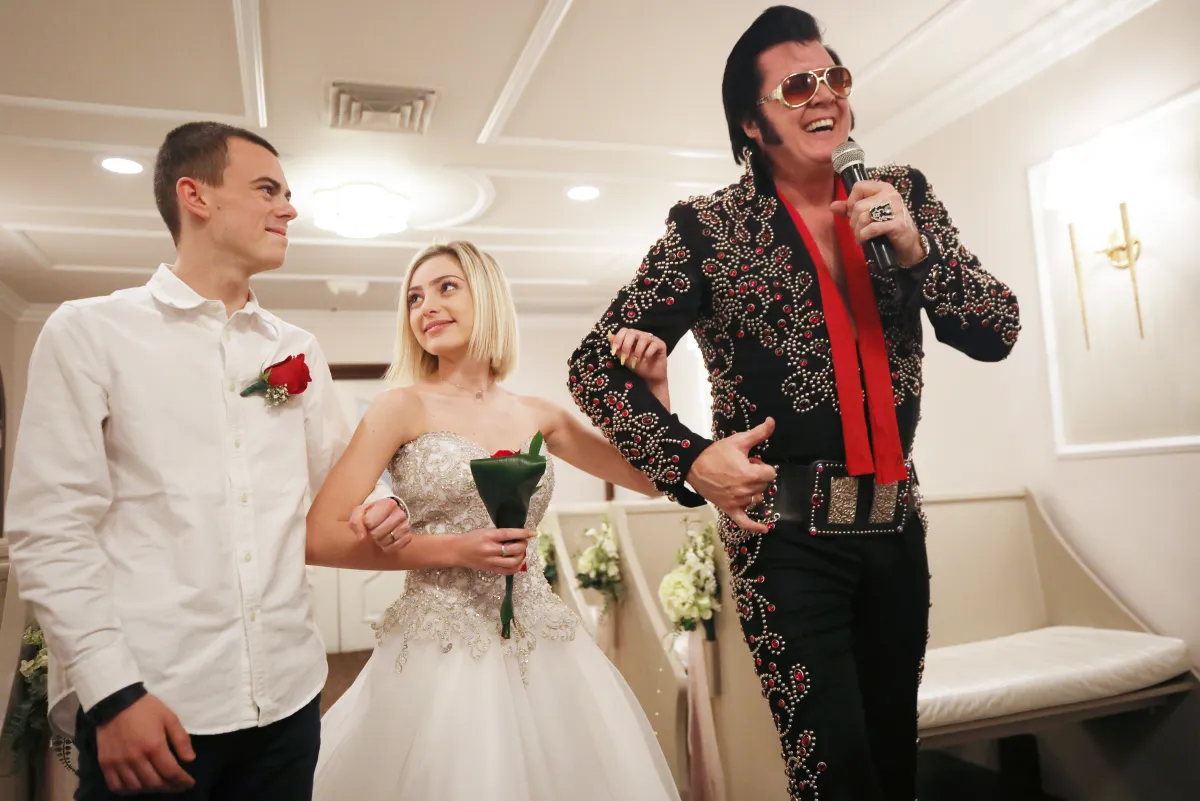 Image Source: Global News
The real thing can be expensive, or indeed impossible if the celeb in question died 50 years ago; but do not worry, if you want a famous face at your wedding there is a directory of thousands to choose from. From Elvis and Sinatra to Adele and Bieber, there is an impersonator out there for every wedding.
4. Animal Madness!
Image Source: Reddit 
A hot new wedding trend is the pet of honor. Every year more and more couples opt to have their much loved dog, cat or ferret play a crucial role in their wedding. Who needs bridesmaids or groomsmen when there is a whole zoo of animals at your disposal?
5. Super Specific Diets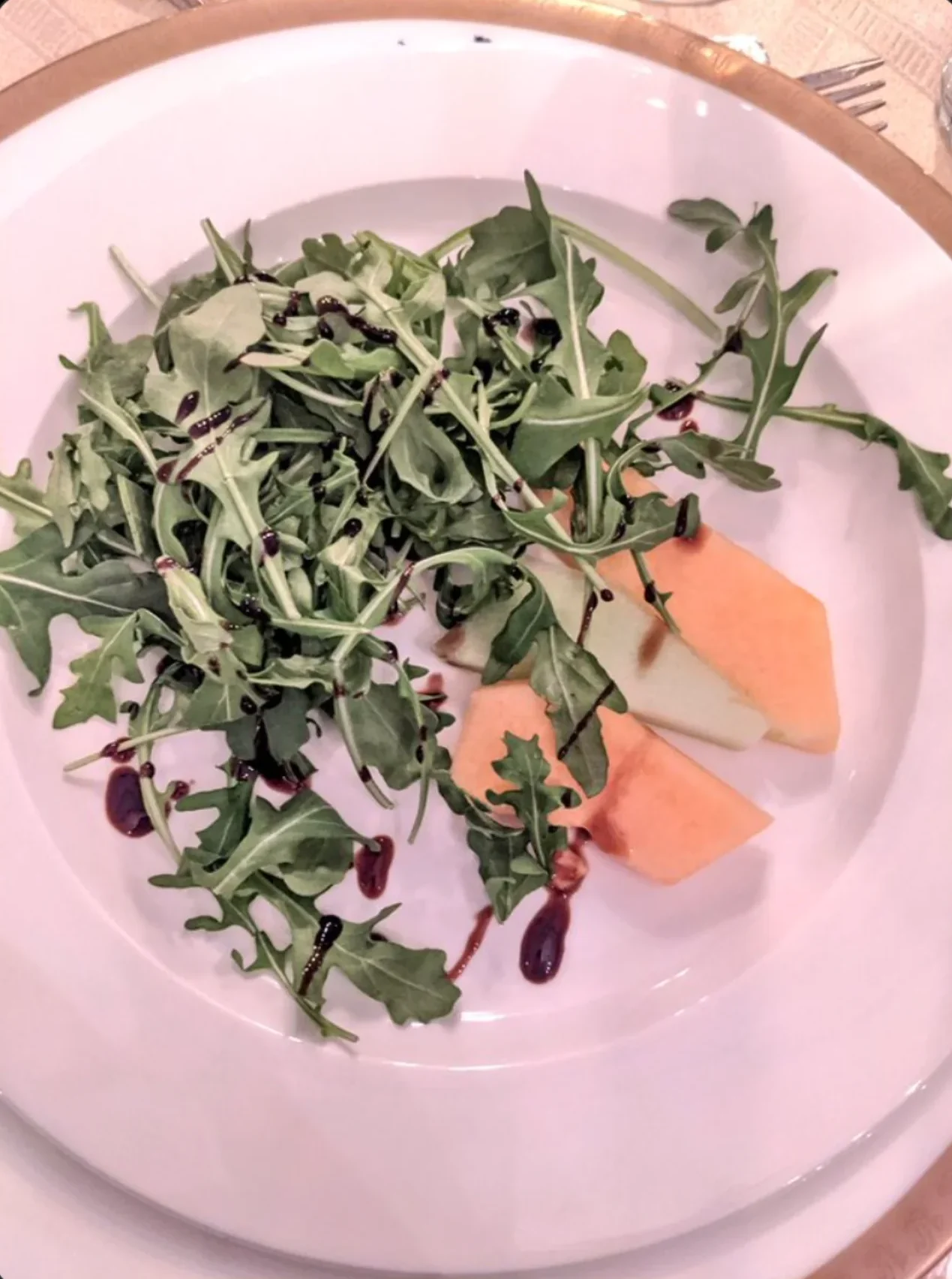 Image Source: Reddit 
We've all experienced a 'bridezilla' who micromanages every detail, but have you ever met one who insists you abide by their strict dietary requirements too? The gluten free, dairy free, vegan wedding is now a common request for wedding planners across America.
6. The Big Entrance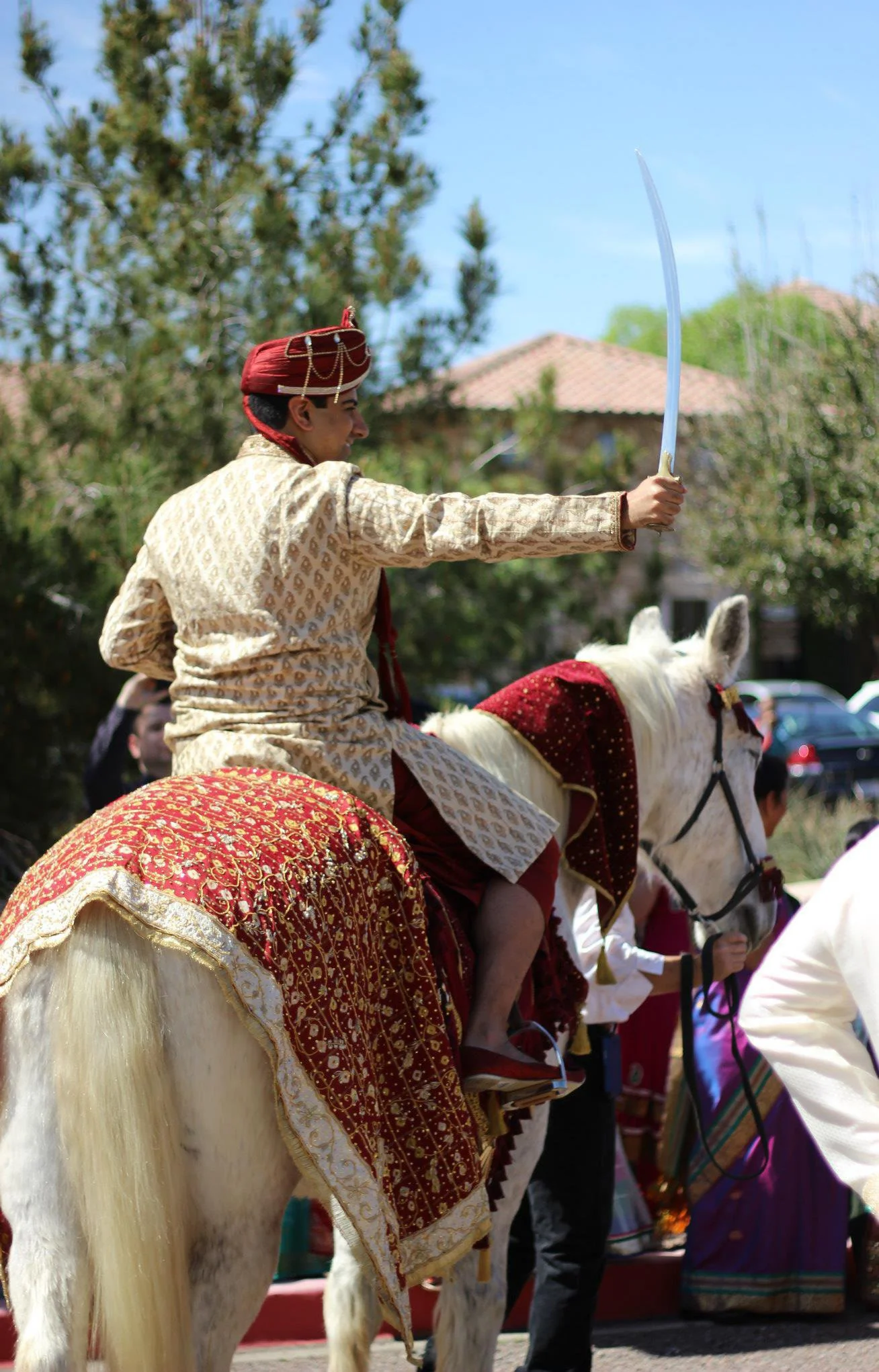 Image Source: Reddit 
Whether it's entering the venue on horseback or a puff of smoke, couples are investing more and more of their marriage fund into the perfect wedding entrance. Forget appearing at the top of the aisle with your dad, unless he's leading you in amongst pyrotechnics, we're not interested!
7. Surprise Weddings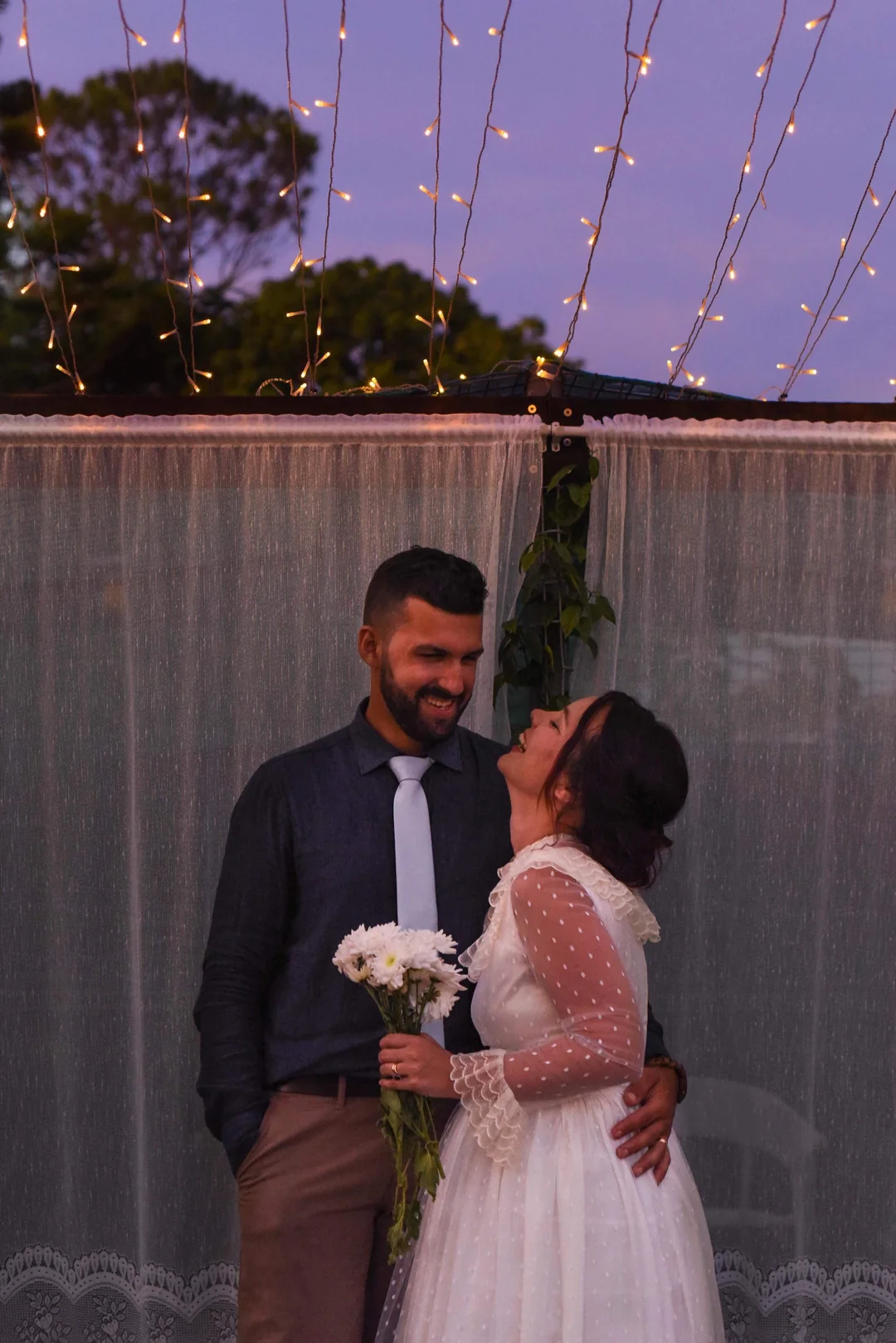 Image Source: Reddit 
Now this can be a lovely and inexpensive way to make your wedding day extra special. Create a guest list of your closest loved ones and invite them to your 'engagement party'. Little do they know they will actually be attending your wonderfully classy, intimate wedding!
8. Weird Venues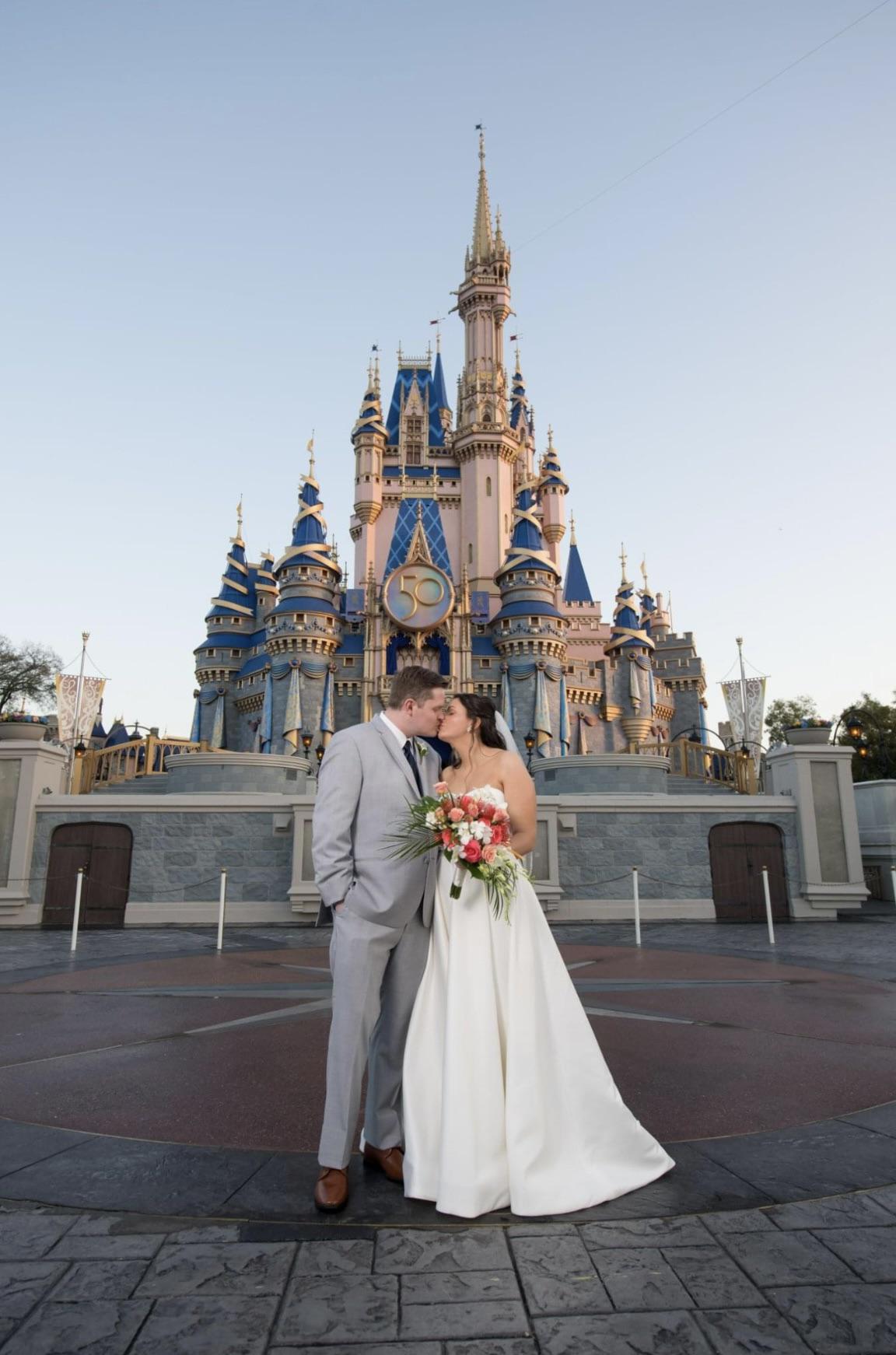 Image Source: Reddit 
Forget your local chapel, nowadays the stranger the venue the better! If you love Disney, why not book out an actual castle or if you and your hubby are obsessed with planes, we hear you can get great deals on disused jets to celebrate your happy day in!
9. Fireworks Displays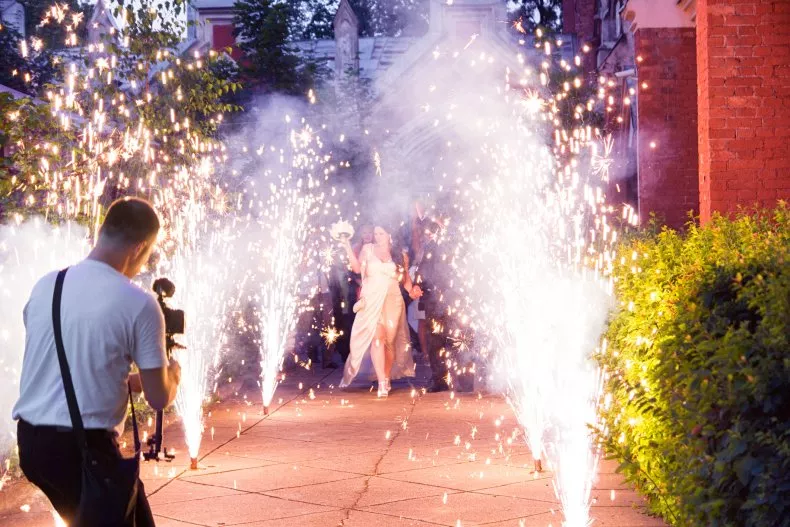 Image Source: News Week
If you want to add an element of danger to your big day, why not follow in the ever-growing trend of the 'end of night fireworks display'. This can be a pricey addition but for the 'wow factor' it will bring to your reception, we think it's 100% worth it!
10. Personalised Vows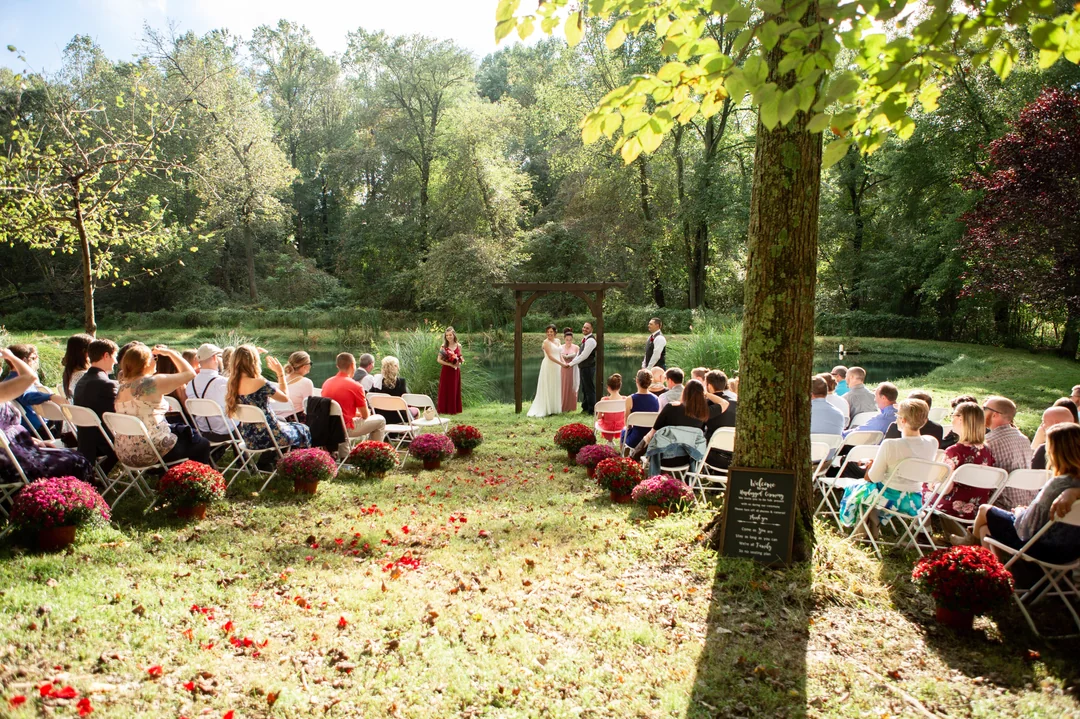 Image Source: Reddit 
Traditionally a bride and groom would be given a set of vows to recite, well not anymore! Remember just having to say 'I Do'? Well now our couples are feeling the pressure to do something extra special. We've witnessed vows that are sung, rapped and even presented through contemporary dance!
11. Superheroes To the Rescue!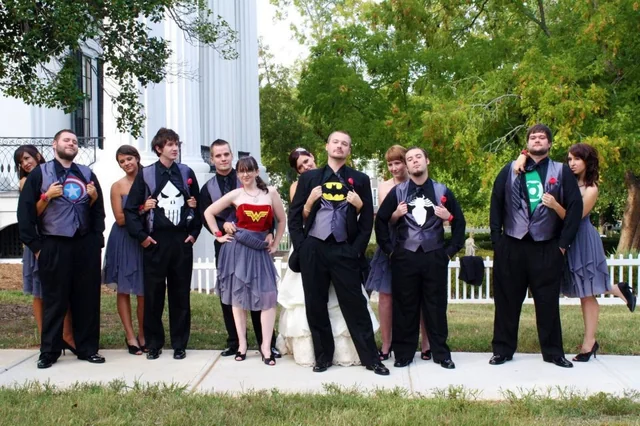 Image Source: Reddit 
If you thought finding dress that fits a specific colour palette was hard enough, imagine being asked to come dressed as a specific superhero. Well this is the fate of hundreds of Americans this wedding season as we see another influx of the popular 'Superhero Wedding'.
12. Lord Of the Rings Themed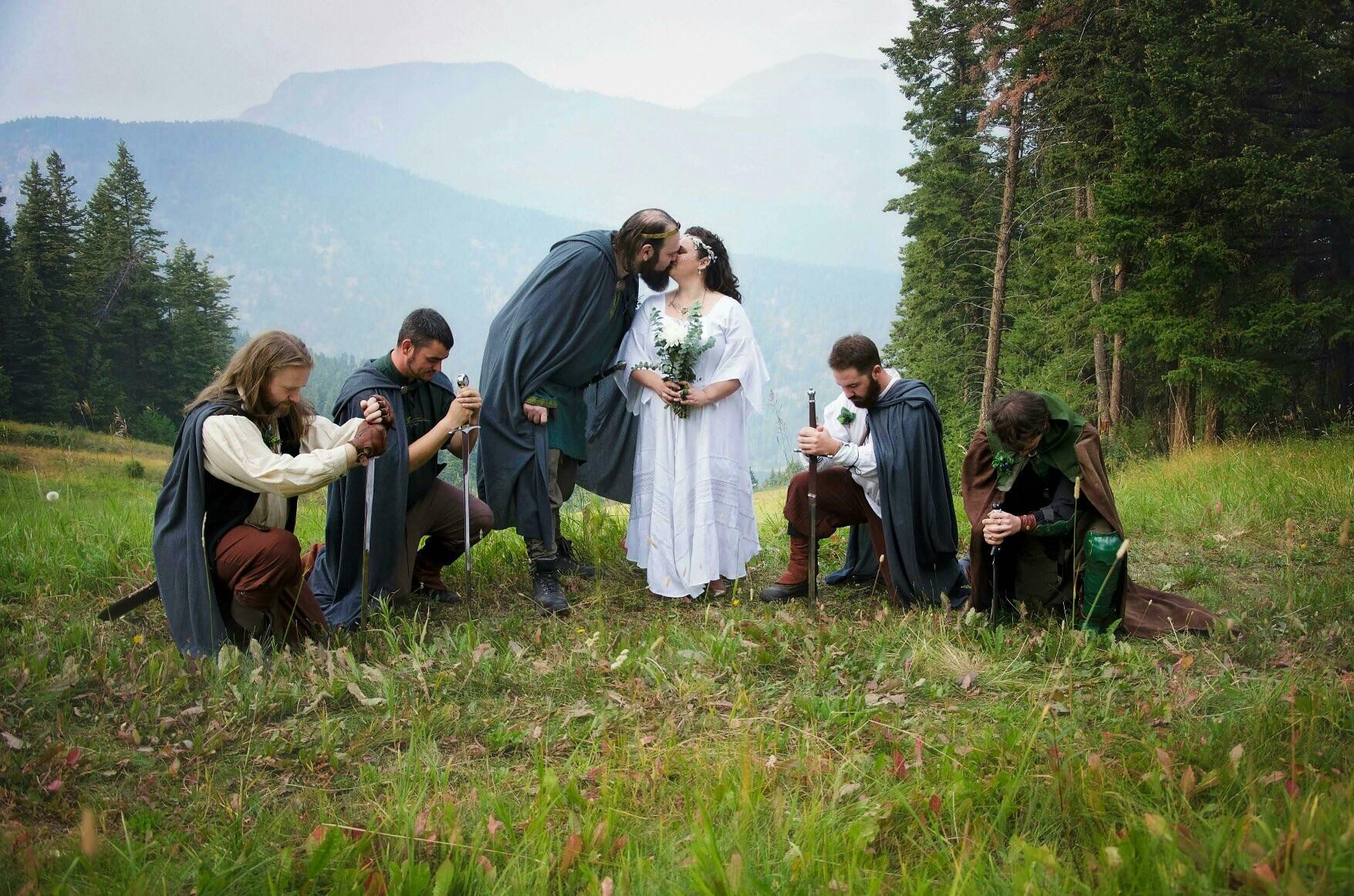 Image Source: Reddit 
You can't beat the classics and to be fair, as wedding themes go, at least this one revolves around a ring. This is probably the most popular fantasy theme and with good reason, what with the stunning dresses, the forest setting and Tolkien's beautiful prose about love, it's really all there for you.
13. I Want Llamas!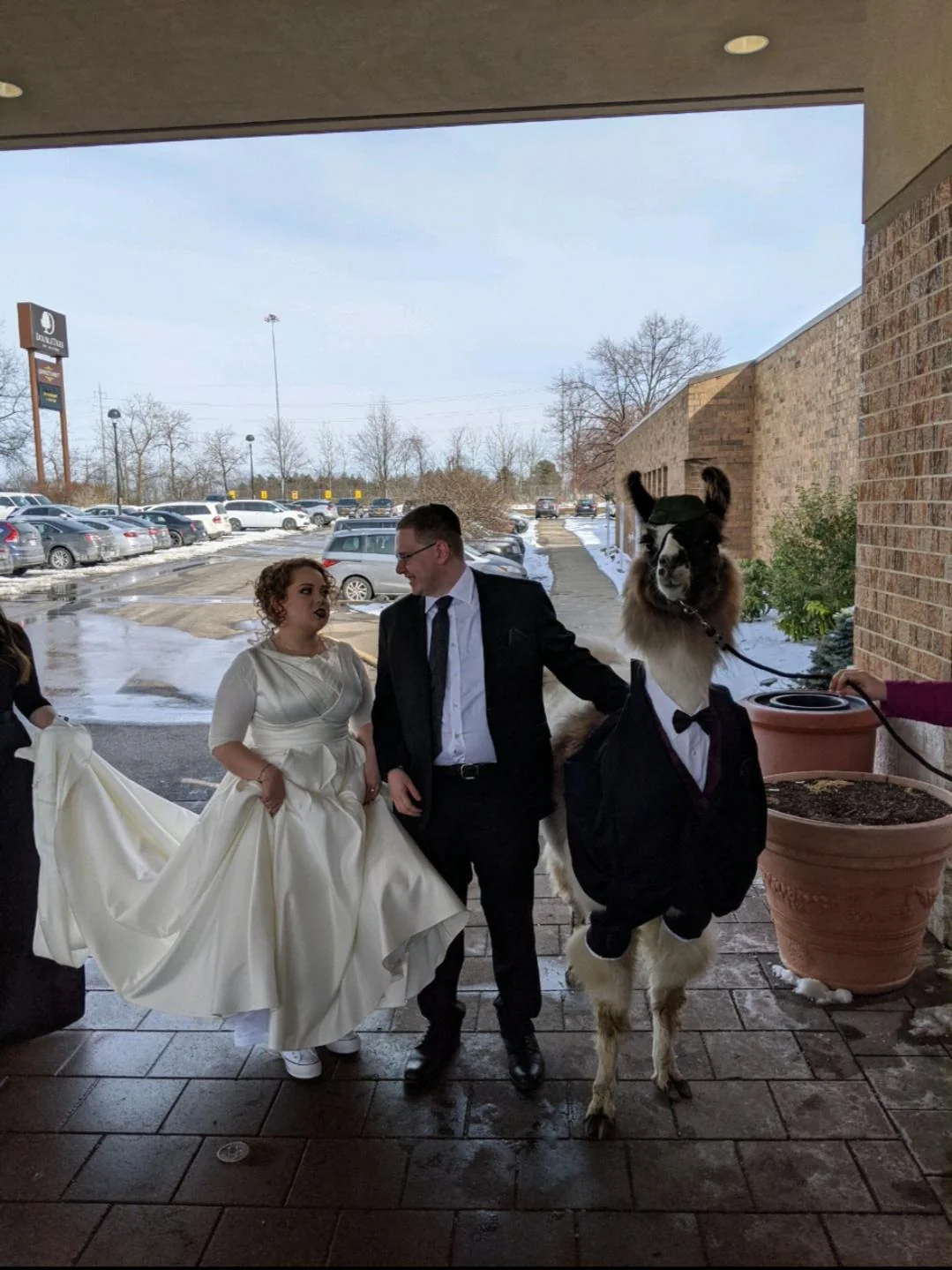 Image Source: Reddit 
You would be surprised how popular a guest a Llama can be. As odd as it may seem to witness your friend walk down the aisle with their large furry companion; I promise watching a llama try to stand still through a ceremony will be 10x more entertaining than the actual vows.
14. Dove Release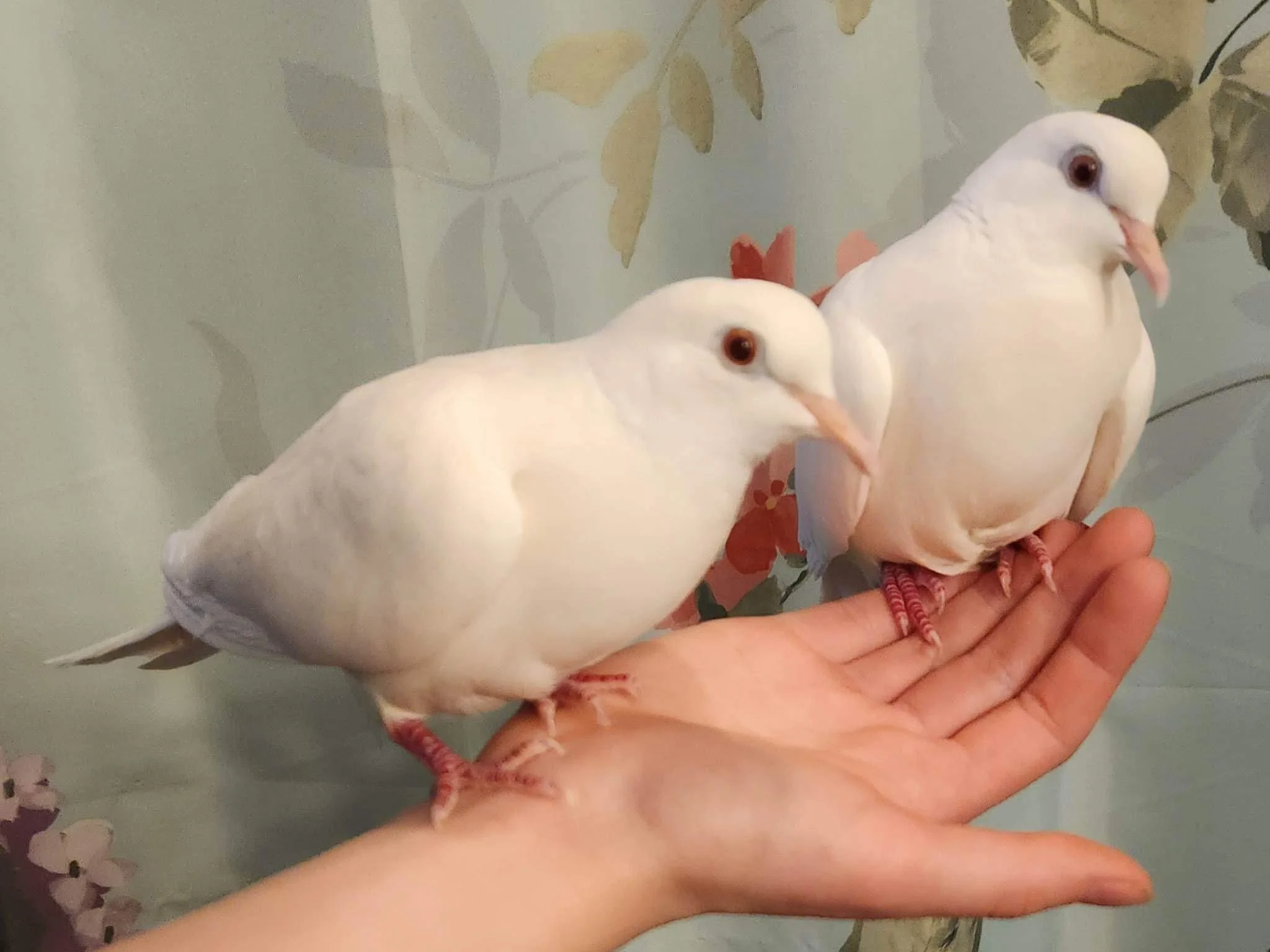 Image Source: Reddit 
Historically dove releases at events have been to the detriment of the birds. Nowadays, due to their continued popularity, there are a number of ethical dove release services which home, train and facilitate the release of these beautiful creatures on your big day.
15. Fast Food Only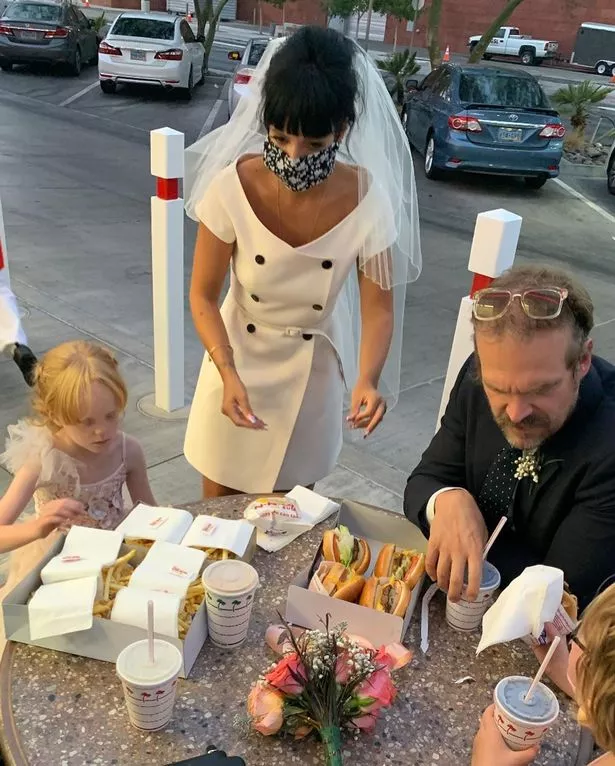 Image Source: The Mirror
The Instagram photos of Lily Allen and David Harbour sharing a wedding breakfast of 'In-N-Out' burgers not only labelled them the chicest couple of the year, it also brought in a resurgence of the early 2000's wedding trend - the fast food only reception. Put down the canapes!
16. Flash Mobs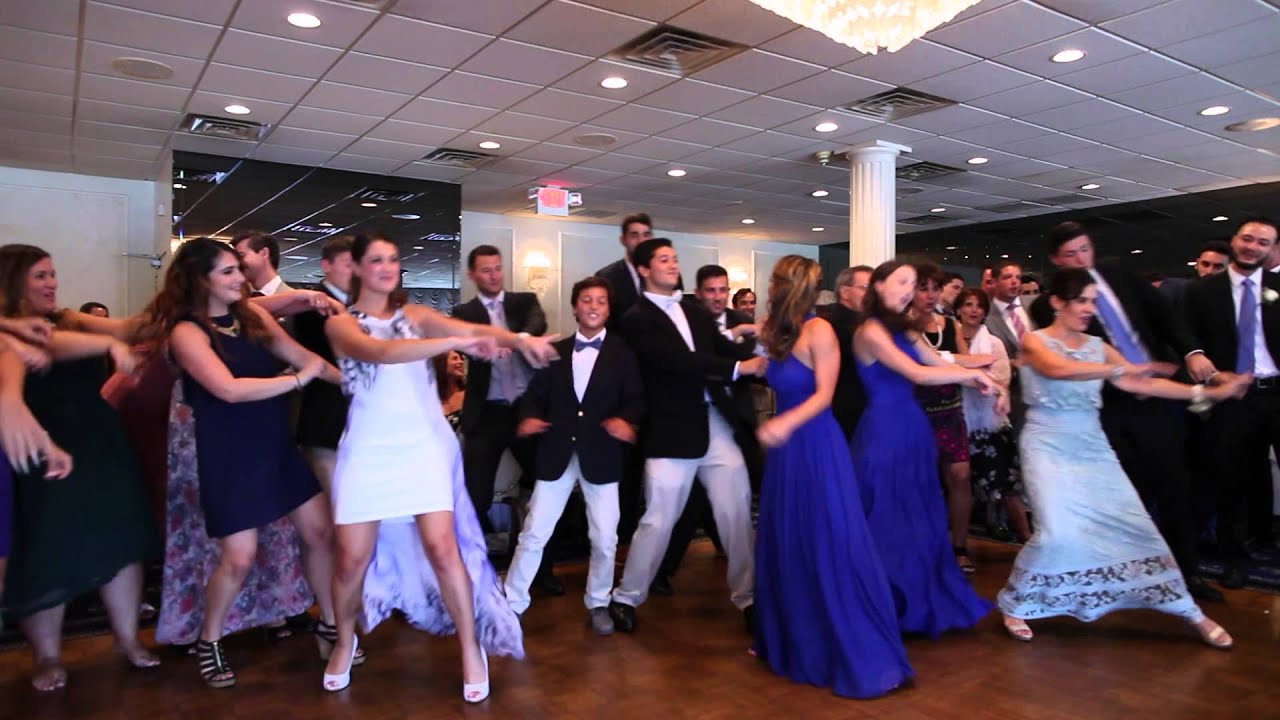 Image Source: Reddit 
What is YouTube for if not for watching endless wedding flash mob compilations... just me? You may have thought these grand choreographed displays had been left behind in the 2010's but they are still going strong on reception dance floors all over the world.
17. Underwater Vows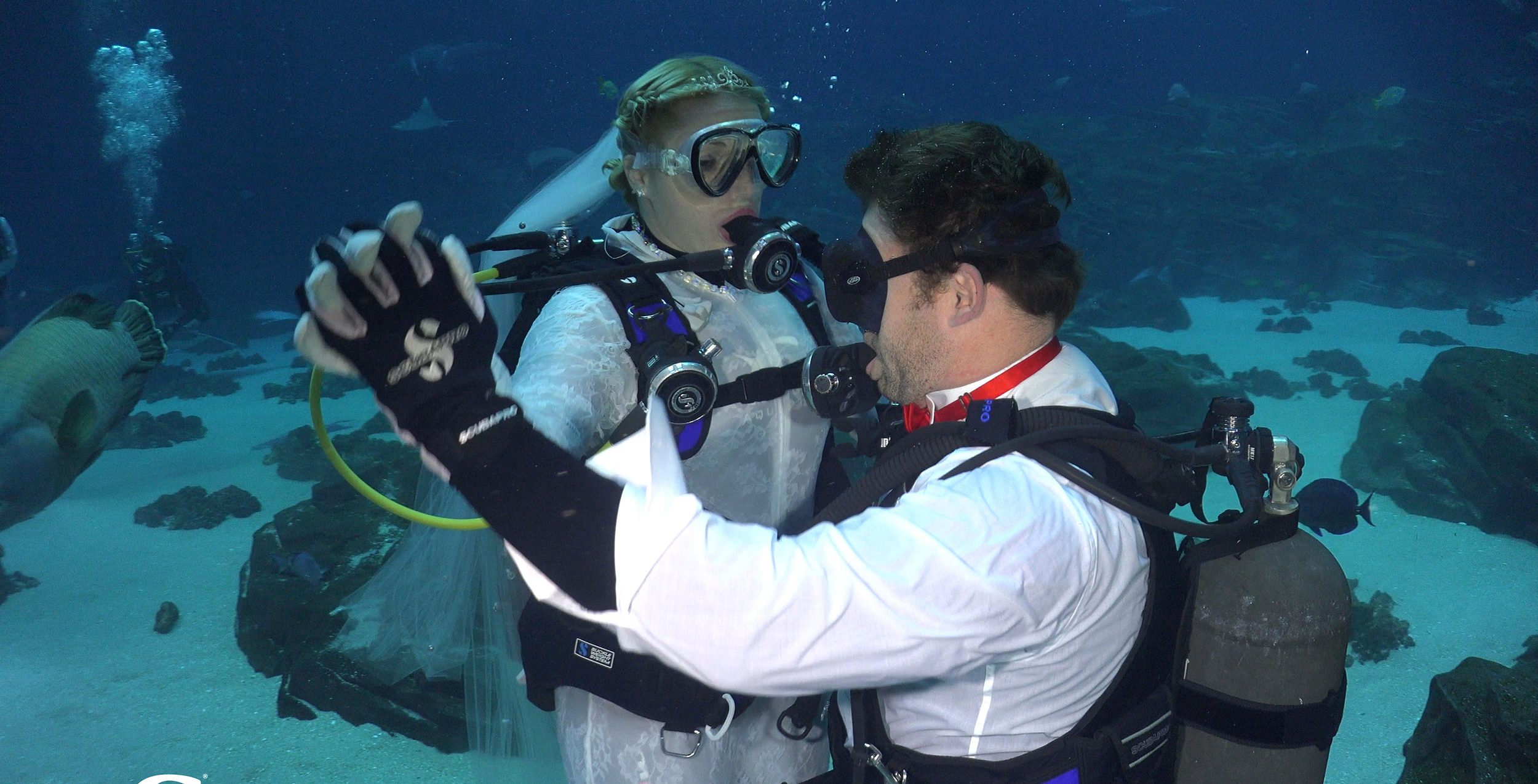 Image Source: The Today Show
This is not one for the aquaphobes out there, in fact I'd guess this isn't a venue even the most daring couples would immediately think of; but every year sea-loving duos decide to make their vows deep, deep under water. It's not just cold feet they need to worry about!
18. Pyjama Weddings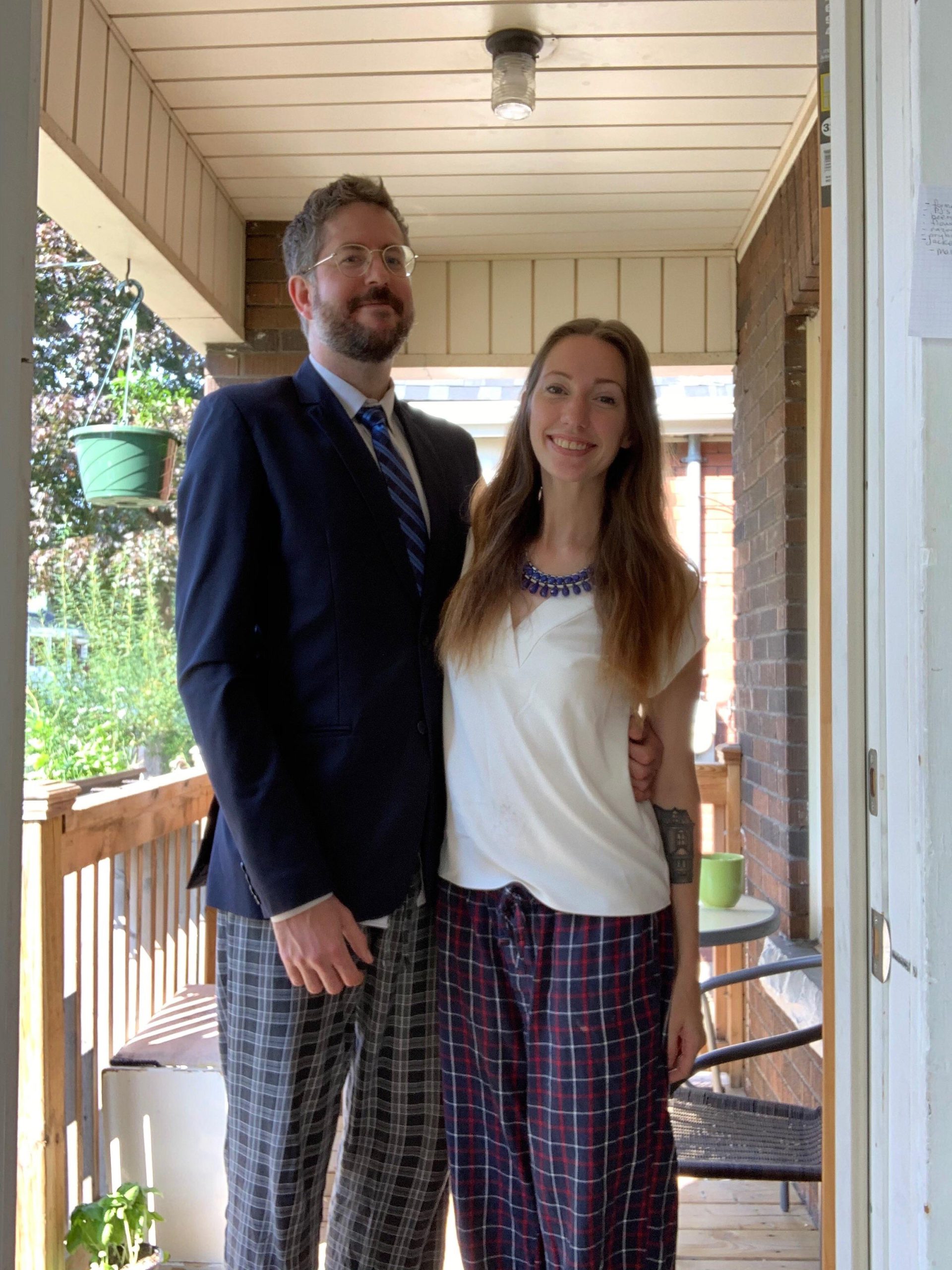 Image Source: Reddit 
During the chaos of 2020, one thing we all learnt was the importance of making ourselves as comfortable as possible. Sales of loungewear went through the roof and so did the number of 'PJs only' weddings. Maybe these cozy couples have the right idea - why be uncomfortable on your big day?
19. Hot Air Balloons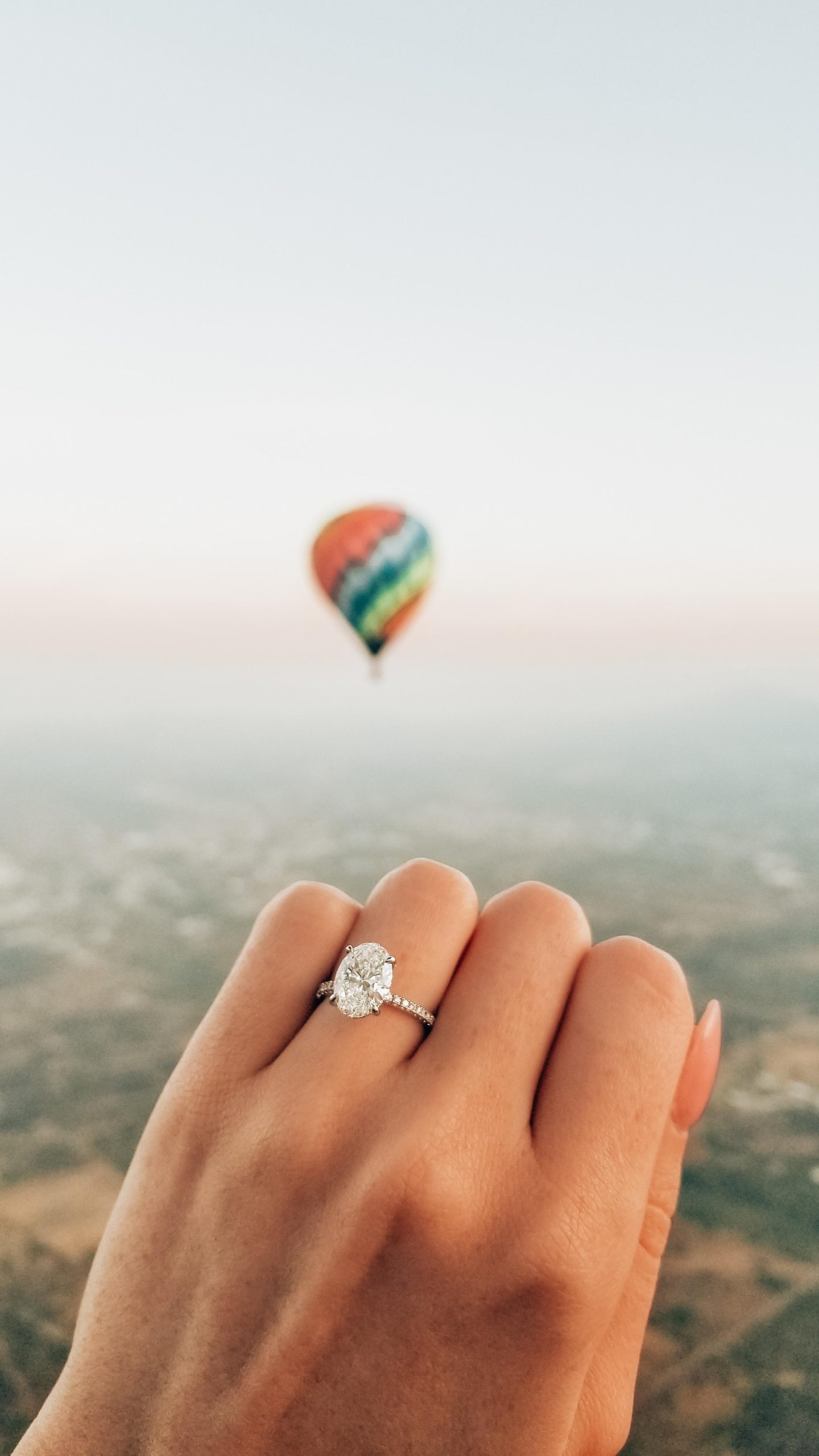 Image Source: Reddit 
Did your Fiancé's proposal leave you feeling like you were walking on air? Well re-live this magical sensation on your big day by joining the ever-growing list of people getting married high in the sky! What could be better than saying 'I Do' amongst the clouds? *Sighs*
20. Viking Sword Ceremony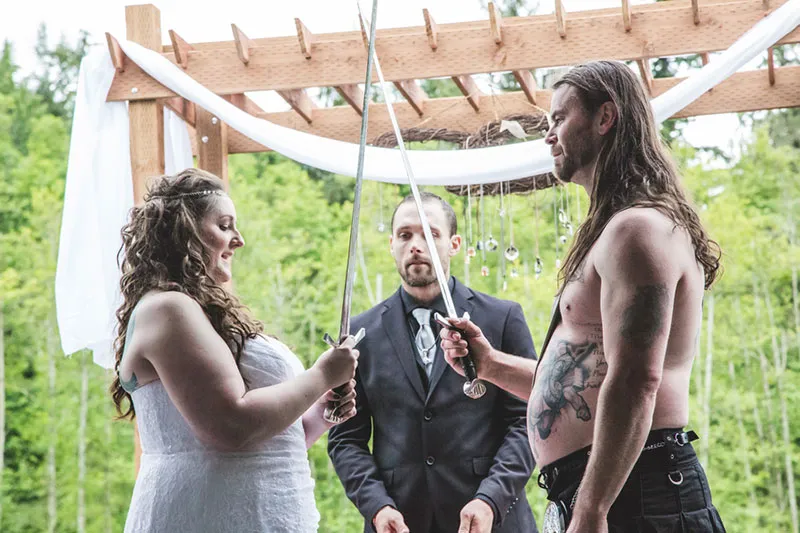 Image Source: Off Beat Bride
This is about as specific as wedding themes get, but you would be surprised how many couples decide to bring ancient ritual and tradition into their special day with a Viking Sword Ceremony. Forget poetry, it's time to hand over the family sword and create a powerful Nordic bond.
21. Fairy Tale Wedding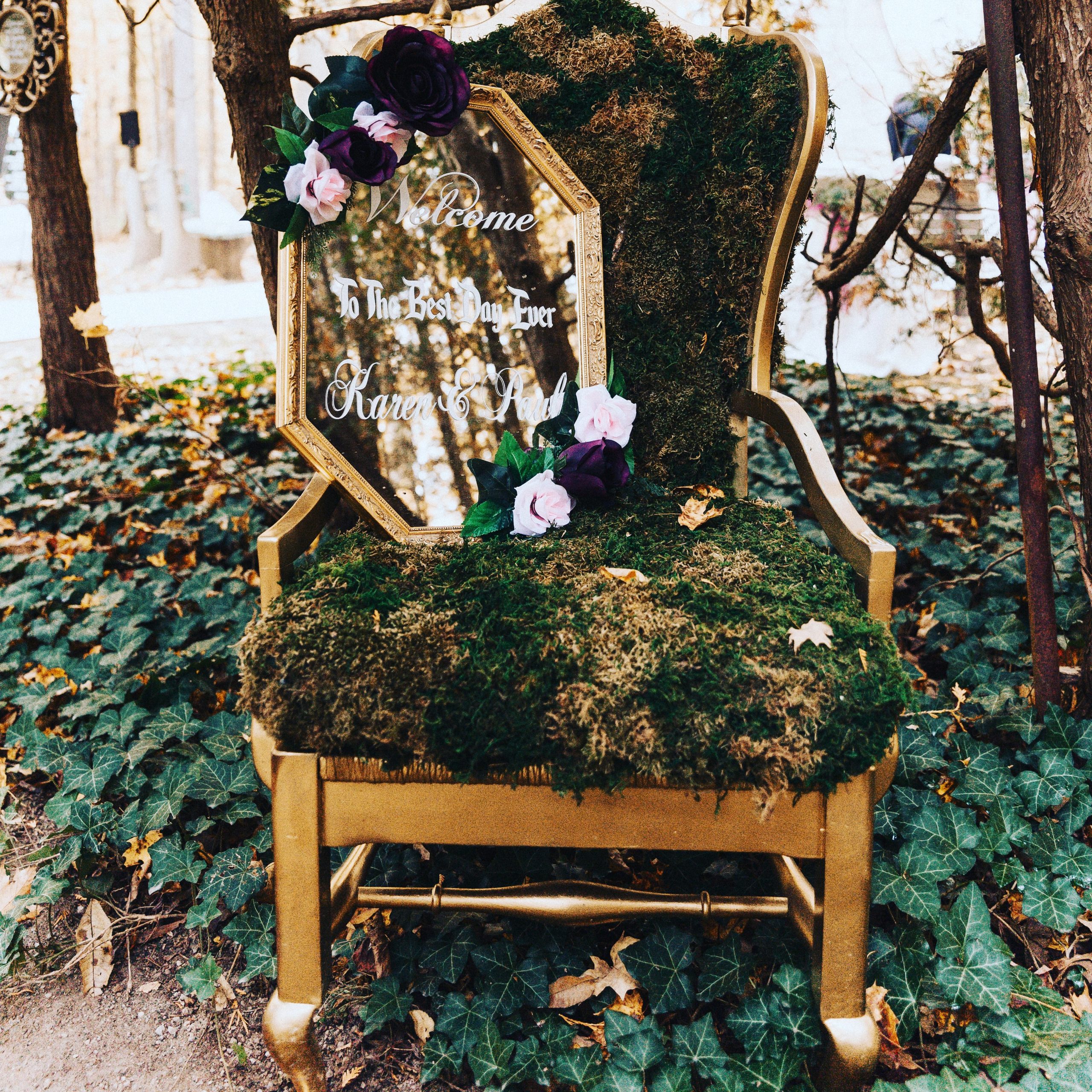 Image Source: Reddit 
If you had asked us in childhood what our dream wedding would be like, I think 99% of us would have described this: The Fairy Tale themed wedding. Whether you are going full Cinderella or incorporating the darker themes of the Grimm brothers, one thing's for sure - it will be a magical day.
22. Wedding on Ice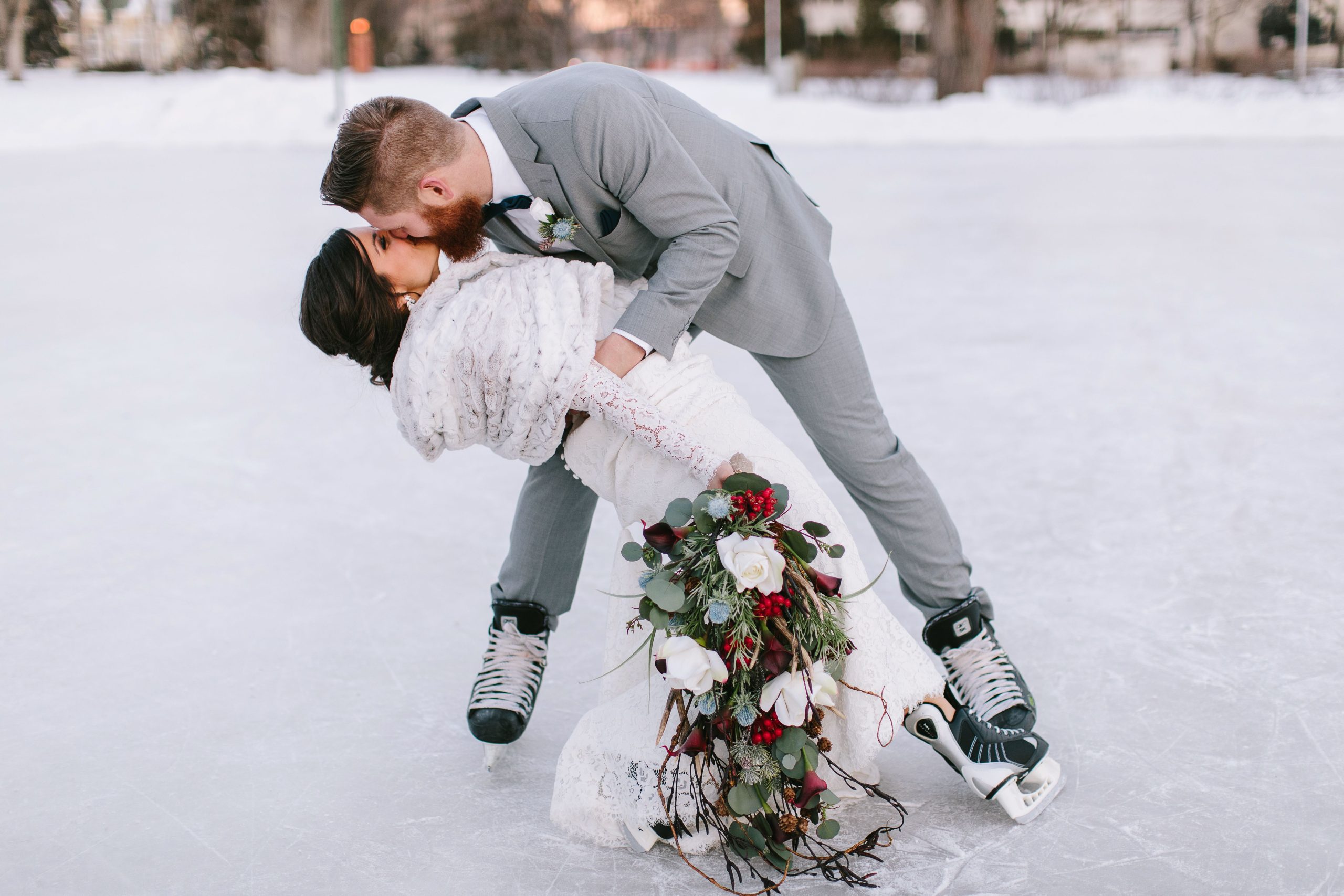 Image Source: Pinterest
It's one thing being asked to bring a specific gift to a wedding, it's another thing entirely having to learn to ice skate! If you are considering this popular take on the 'winter wedding' theme, be sure to check your guests are comfortable on the ice first!
23. Boxing At the Reception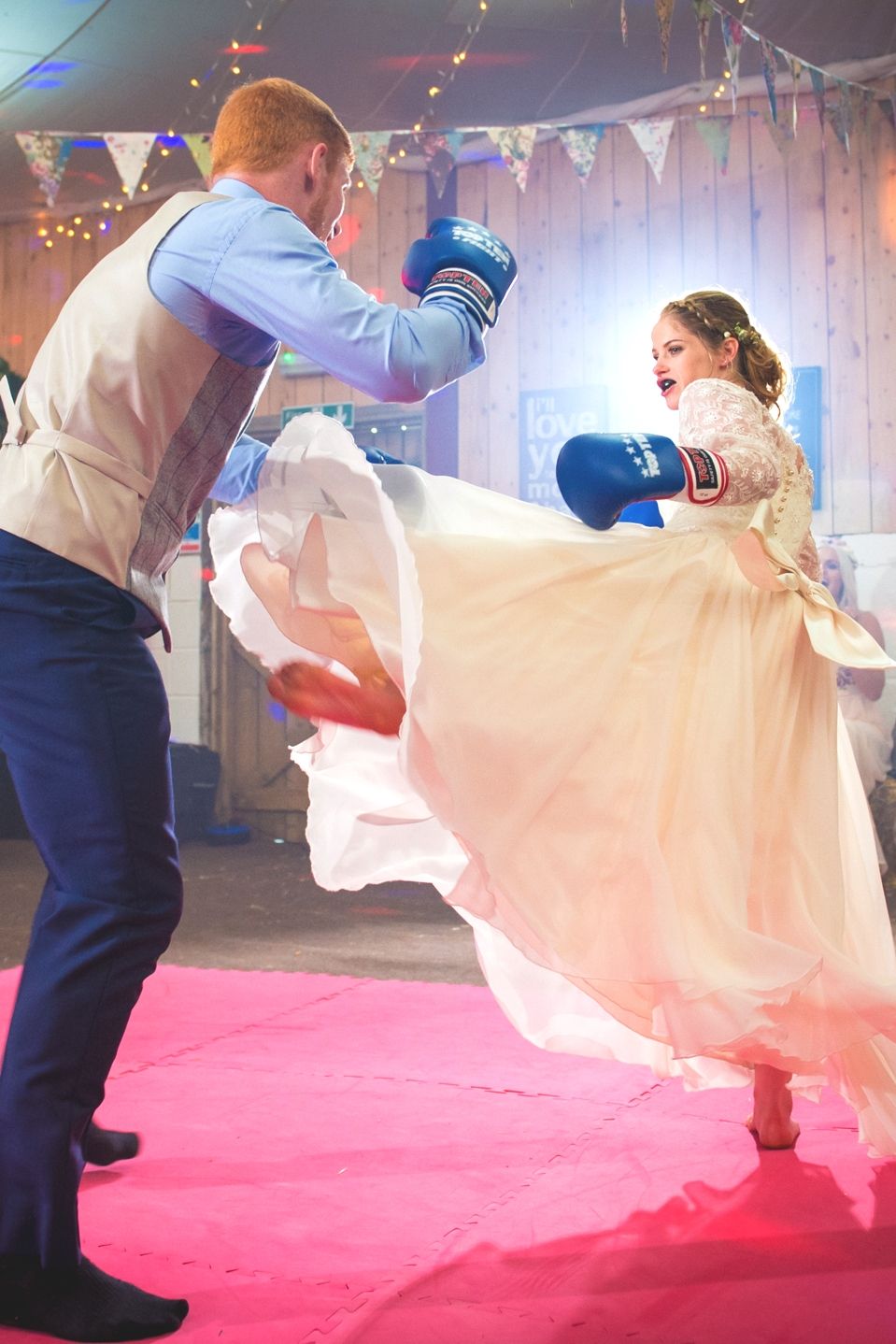 Image Source: Pinterest
We've all experienced family occasions that end in a fight, but some people are actually organizing one into their special day. All this lovey-dovey nonsense making you see red? Don't worry, you can fight it out with your fellow bridesmaid in the couple's specially commissioned boxing ring.
24. Spooky Season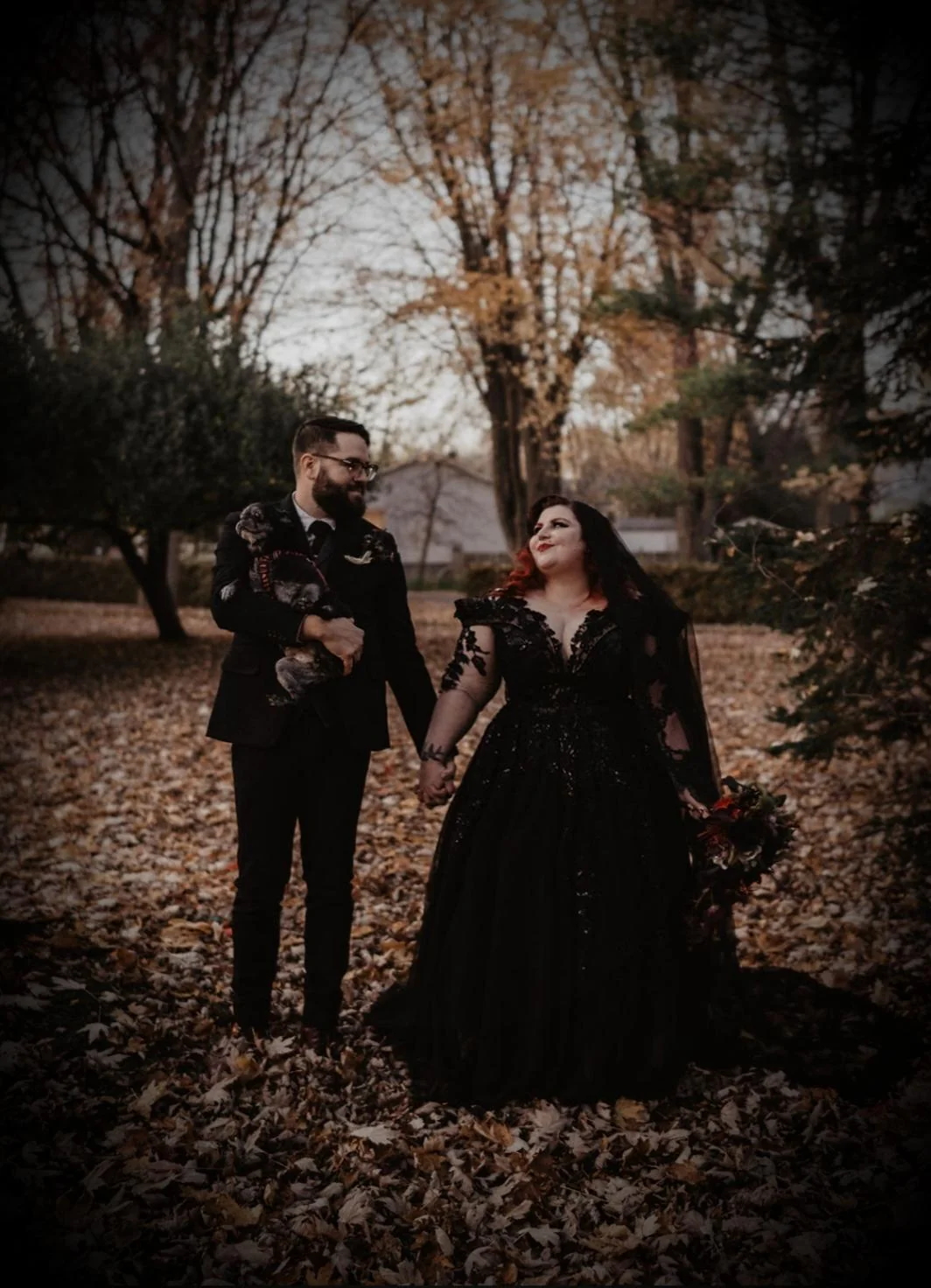 Image Source: Reddit 
Are you more of a Halloween than a Christmas person? Well, we have just the wedding theme for you. Ignore the popular spring/summer wedding dates and book your big day in October or November. Add a dark colors only dress code, spooky organ music and go wild with the pumpkin and cobweb décor!
25. Escape Room Experiences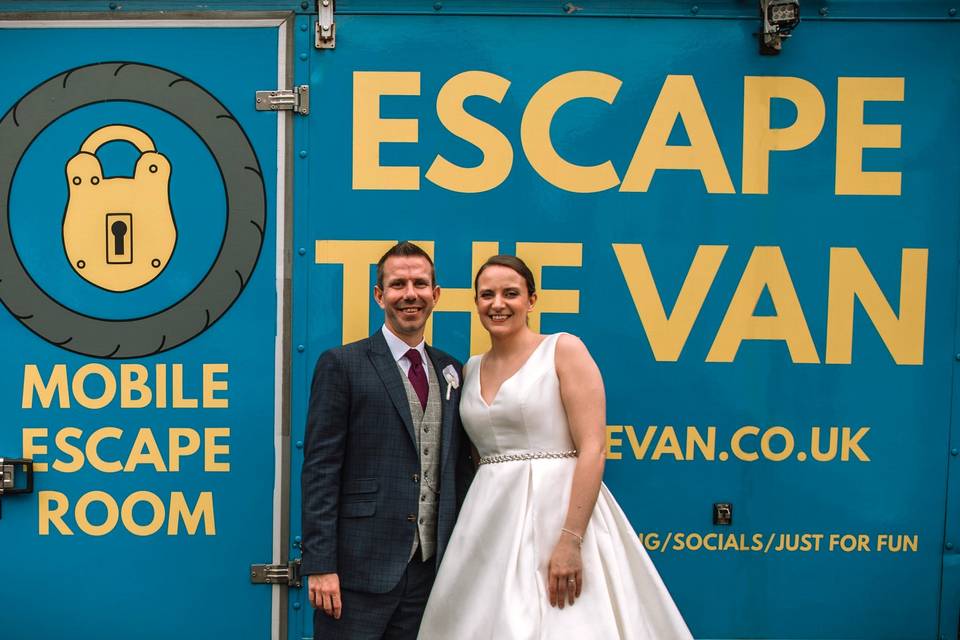 Image Source: Hitched
Most of us have sat through a wedding that we wished we could escape from, but nowadays couples are incorporating this feeling into their reception by hiring their very own 'Wedding Escape Room'. Bored of the dancing? Grab some friends and start collecting clues!
26. Sky Diving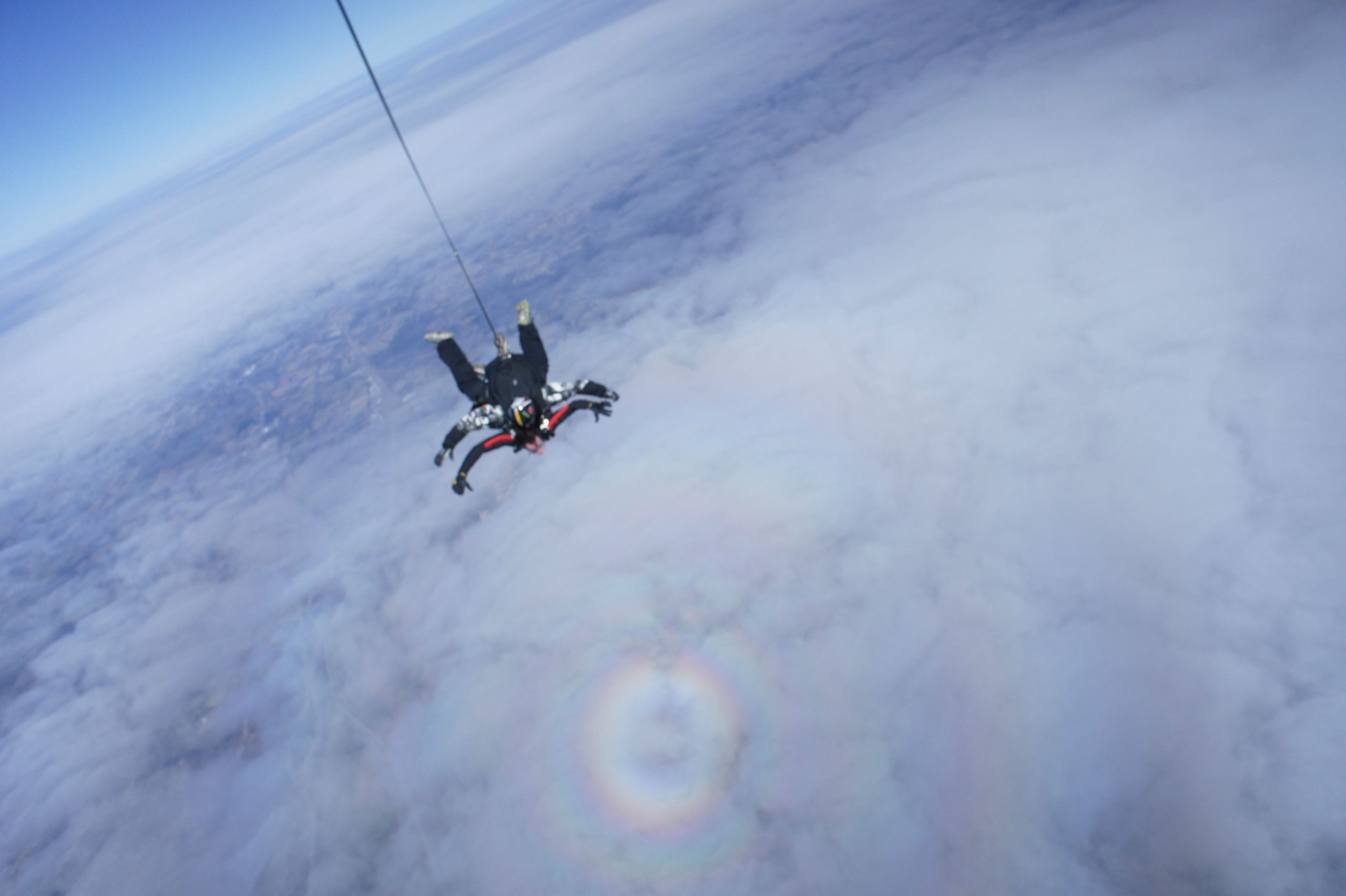 Image Source: Reddit 
There's no time for last minute doubts when you have already thrown yourself out of a moving plane! To be fair to these daredevil couples, there's no more powerful a symbol of togetherness than clinging onto each other as you fall 15,000 feet through the air!
27. Winter Wonderland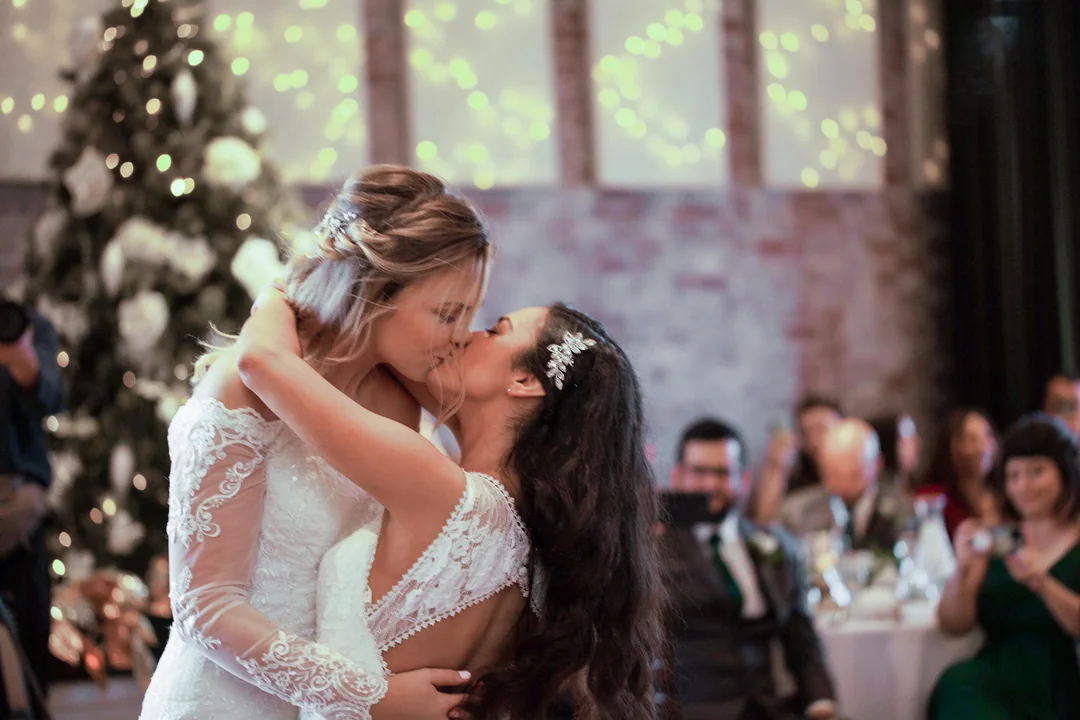 Image Source: Reddit 
The tree is up, the lights are glistening and you are looking out to a sea of your favourite faces as you get ready to say 'I Do'. There's no more magical time than the Holiday season, why not make it an extra special one by organizing your big day in the lead up to Santa's arrival?
28. A Trip To The Circus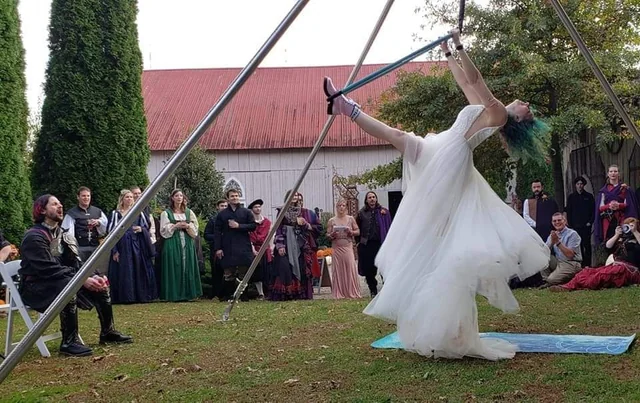 Image Source: Reddit 
If you have the ability to fly on the trapeze and walk the highwire, why WOULDN'T you be showing your special skills off on your wedding day?! Equally, if you don't want to be doing any of your own stunts, why not hire in your own circus performers to take your special day to the Big Top?
29. Renaissance Fair Themed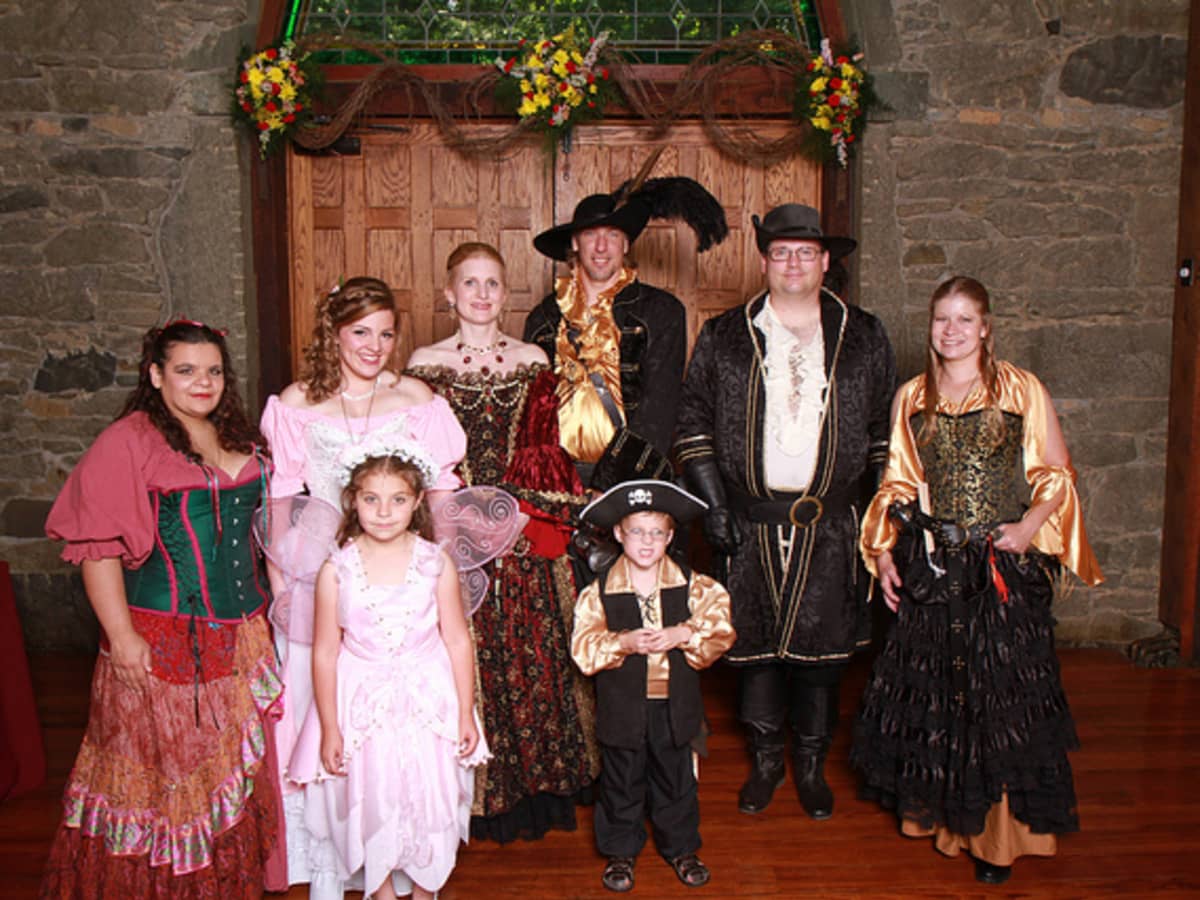 Image Source: HubPages
I know lots of us use the renaissance fair to wear our most risqué outfits and get some saucy photos for the gram, but some people actually care about the history... I know, I was as shocked as you are. Take a step back in time and lose yourself in Ye Olde World at a 'Renaissance Wedding'.
30. MASSIVE Cake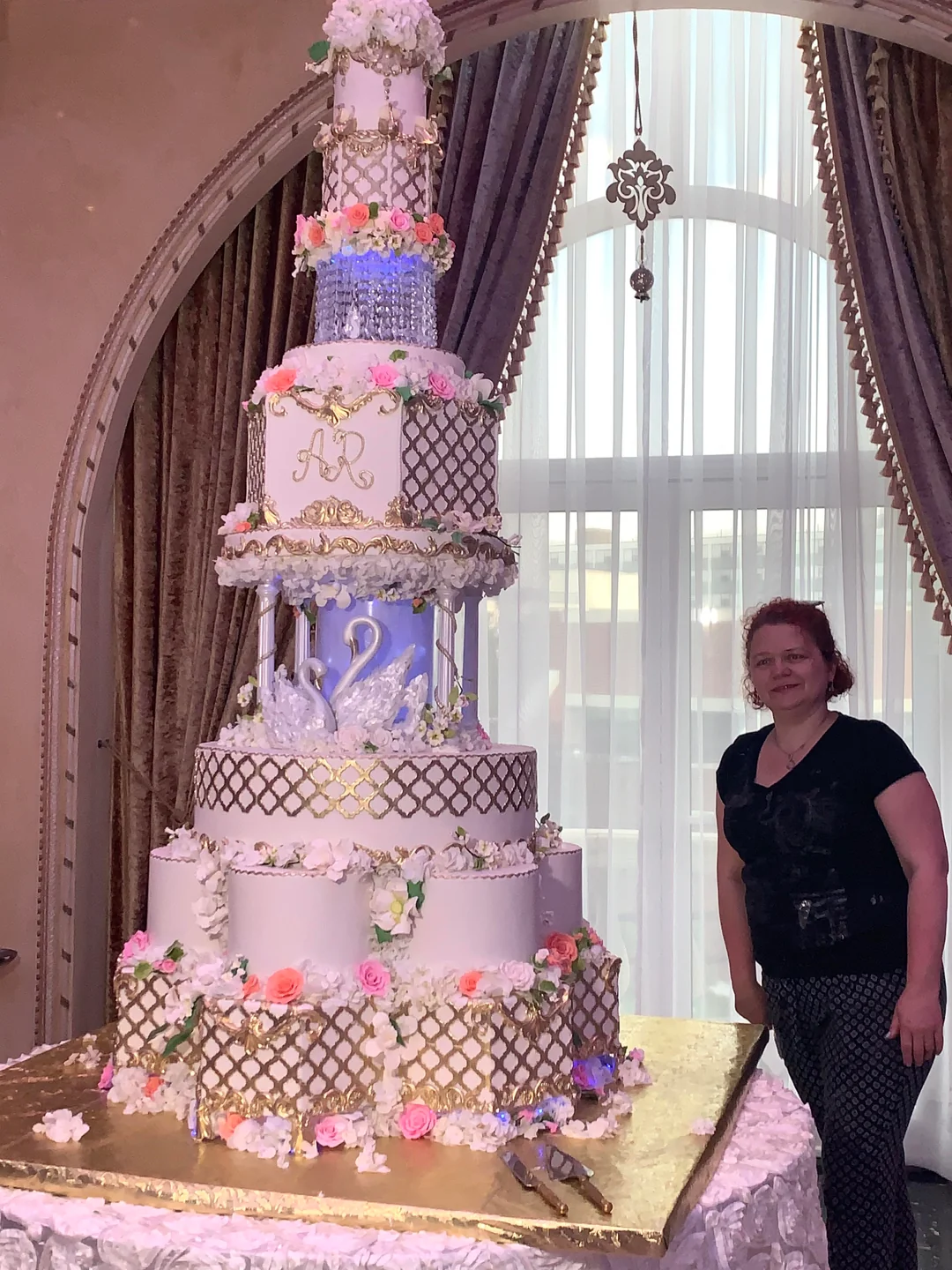 Image Source: Reddit 
Cake cutting is a tradition that often gets lost amongst the excitement of the wedding day, but there is no hiding it when your cake is 12ft tall! More and more brides are opting to hire bakers to create not just a cake, but a work of art - and this way no one misses out on a slice!