Unseen Images Of Madonna
By Jack Clark
1 month ago
1. The Queen Of Pop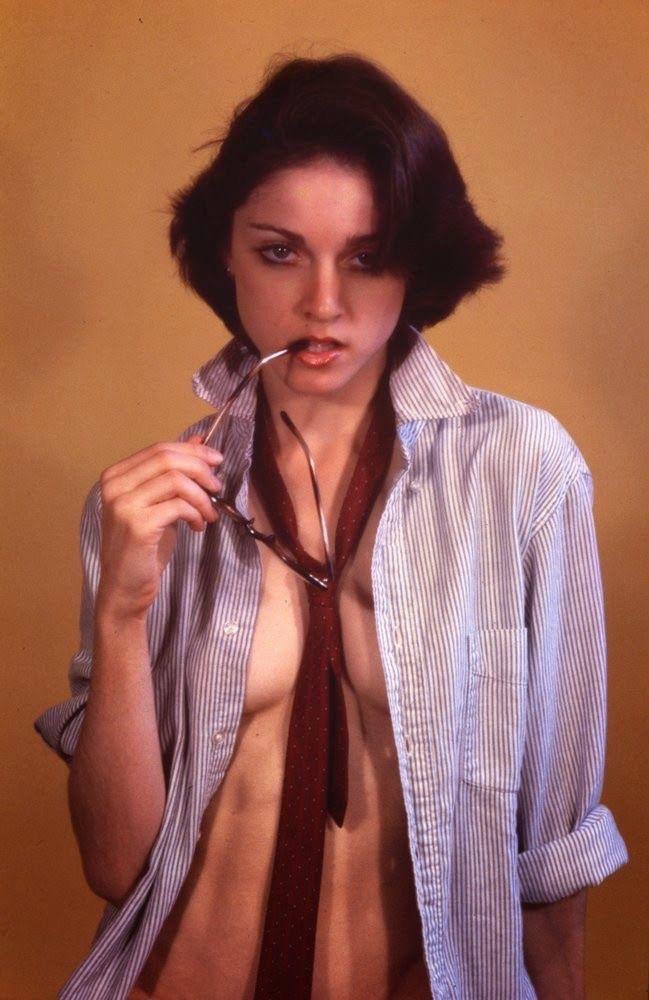 Image Source: Reddit
Madonna has had many iconic looks over the years, and every single one has been amazing. She's the queen of pop for a reason, and that title has always been relevant to her. This photo was taken way back in the 80s, rocking her amazing short brunette hair. We don't think she's wearing the tie correctly though!
2. She Still Slays Even In Her Later Years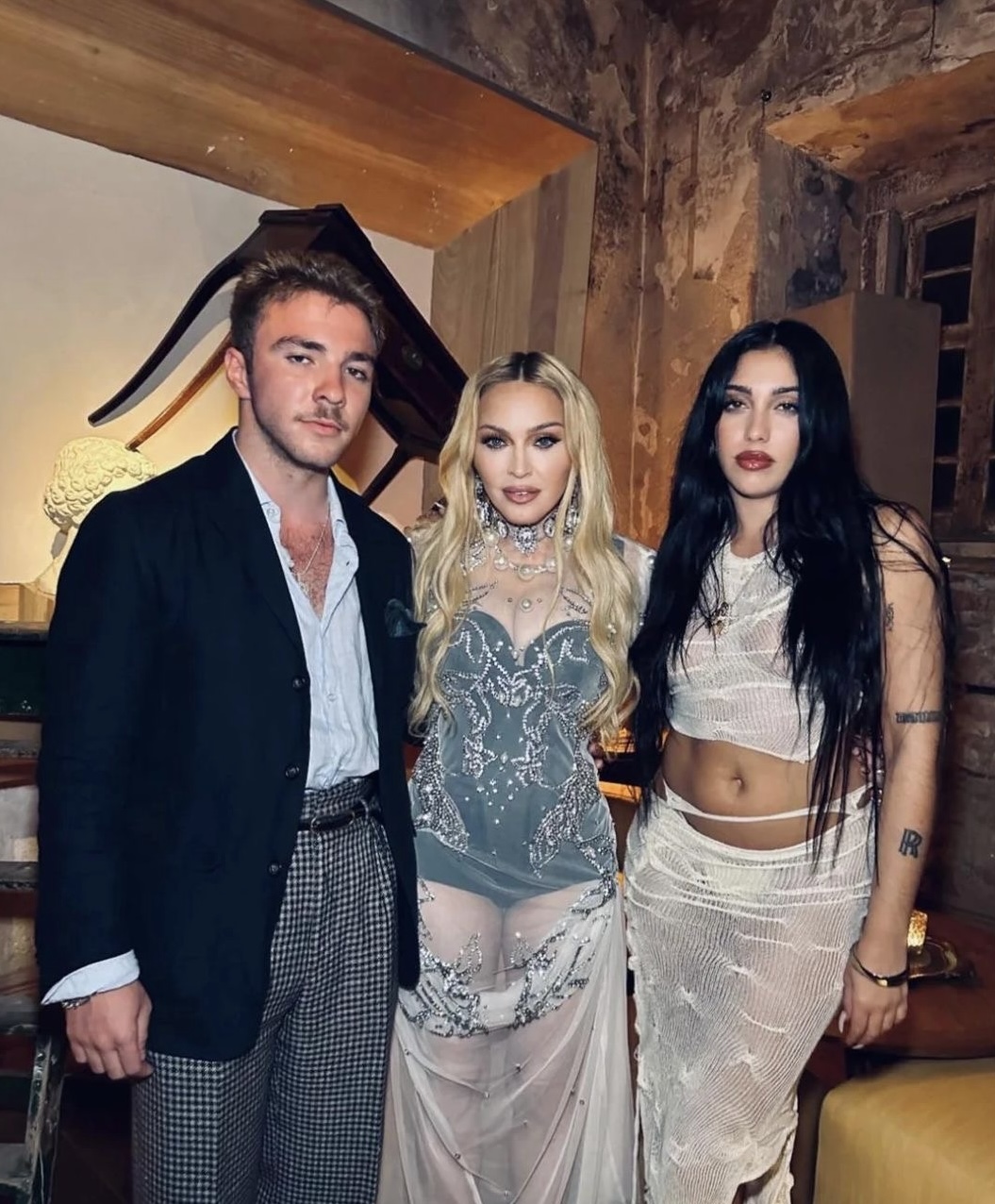 Image Source: Reddit
Here she can be seen with her son Rocco and her daughter Lourdes. You can tell they both received her good looks, but Madonna still looks amazing! She's always been daring with her outfits and this one is no different! She's always managed to turn heads wherever she goes.
3. Showing Her Faith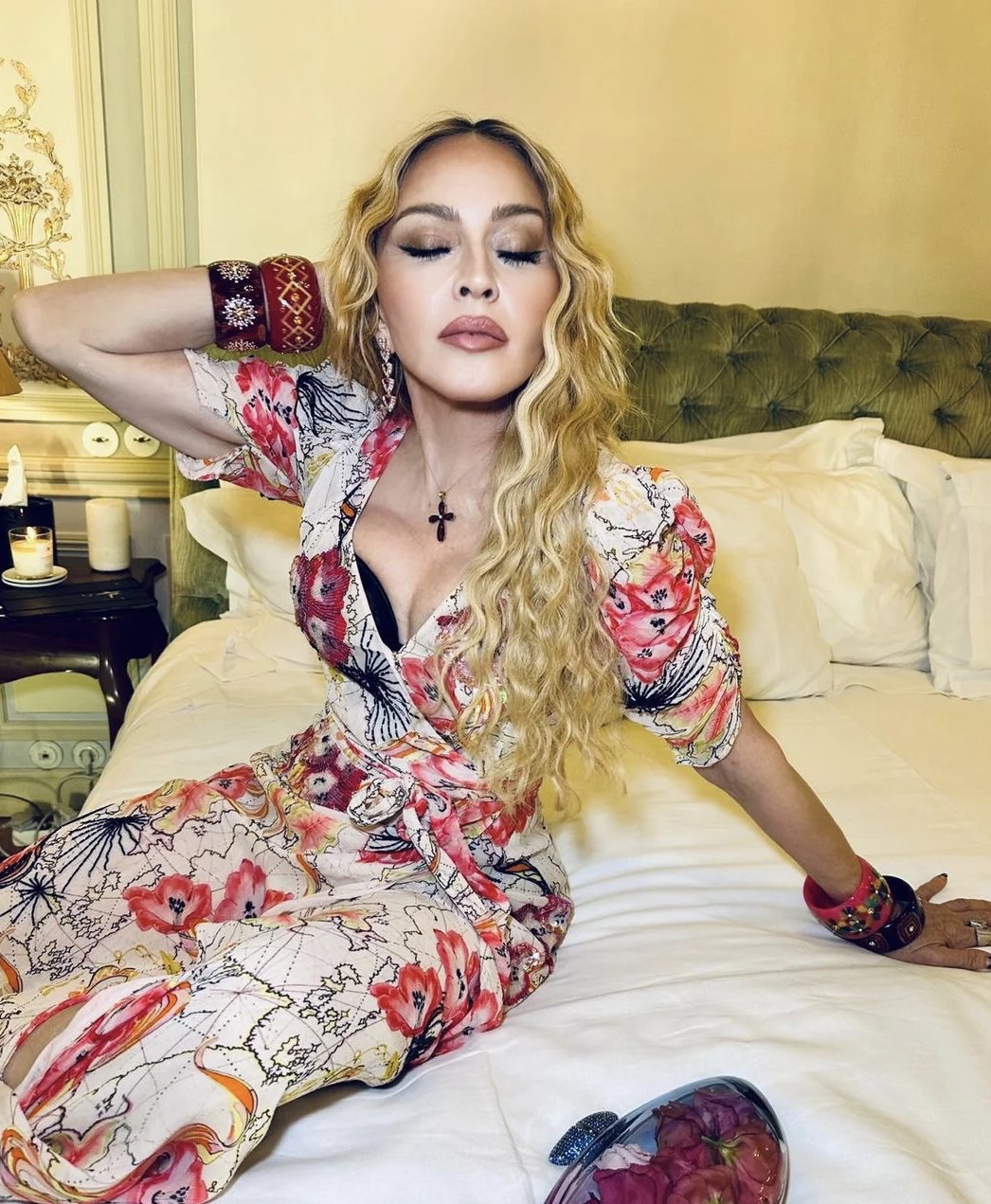 Image Source: Reddit
Madonna has said in many interviews that she is religious. However, not in your average way. She says that, whilst she does believe in and pray to God and Jesus, she doesn't believe in institutional organizations such as the catholic church. Even still, she proudly wears the cross most days.
4. Having A Drink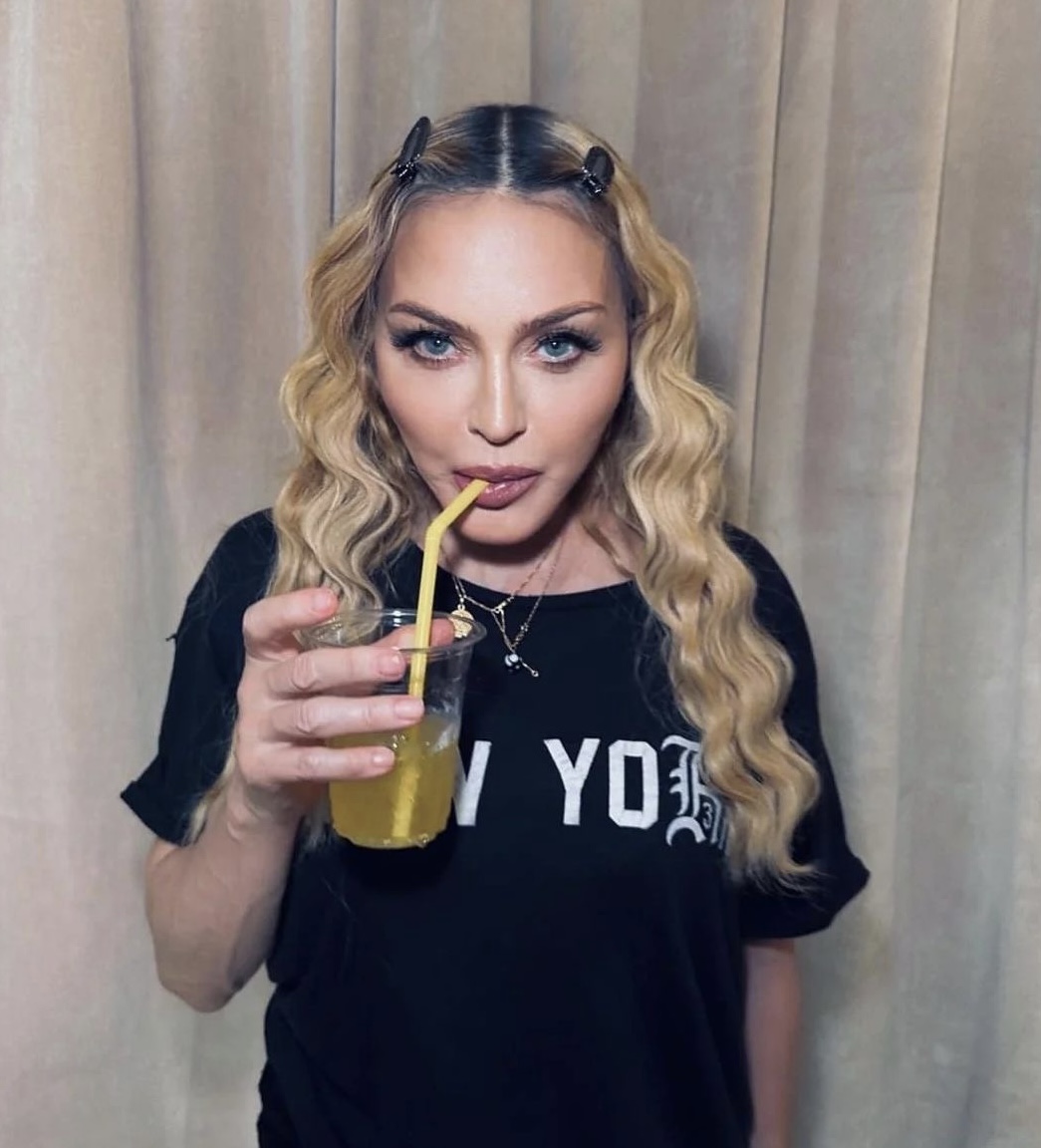 Image Source: Reddit
Madonna is prone to enjoying an alcoholic beverage or two, and she's never been shy about discussing her favorite drinks. We're not sure what she's drinking here, but you can guarantee that it's delicious. Her favorite cocktail is a pomegranate martini, and she also loves rosé.
5. Rocker Madonna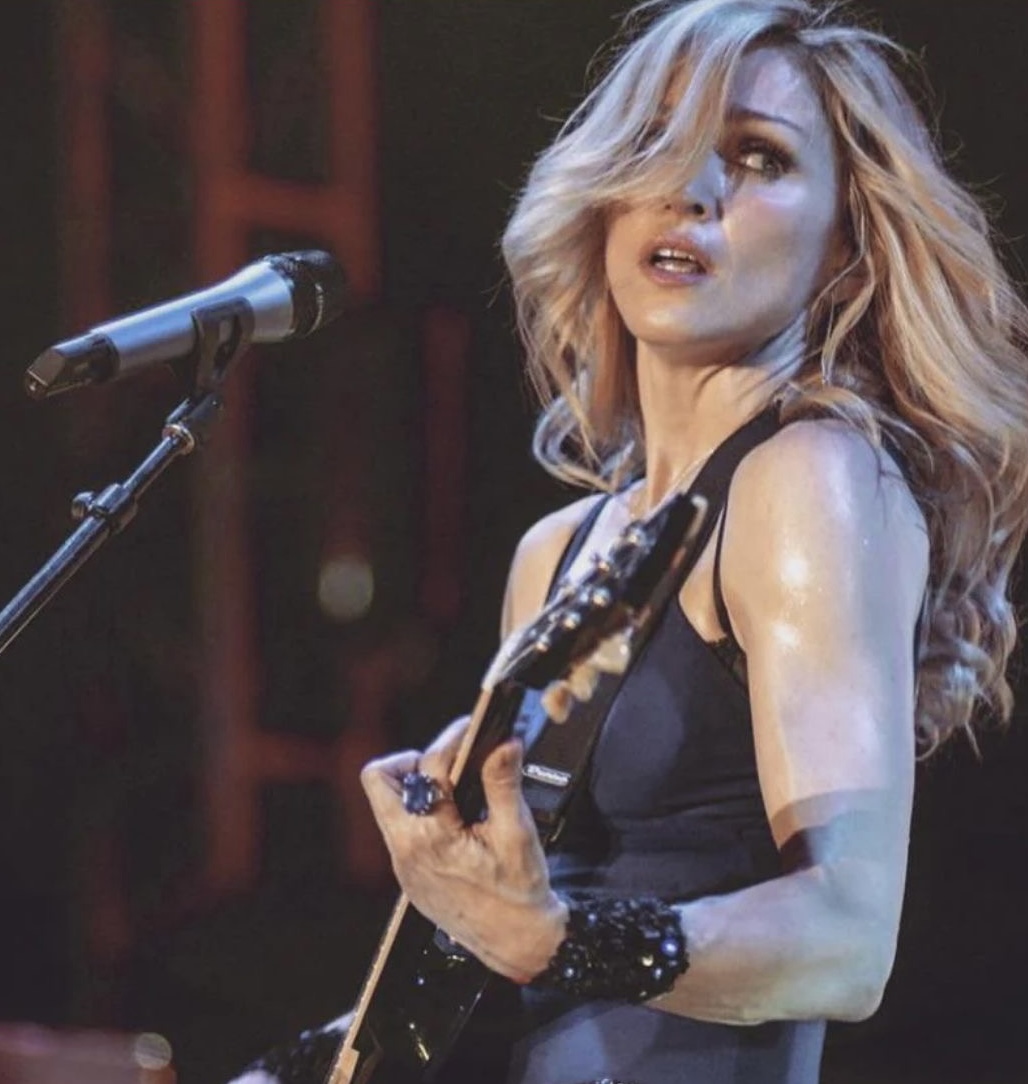 Image Source: Reddit
Madonna isn't just the queen of pop, she can also rock AND roll when the time is right. She can be seen here embracing her inner rock queen, dressed all in black and playing a guitar to her fans. Maybe she could transition to the queen of rock? If anyone could do it, it would be Madonna!
6. Top Hat Madonna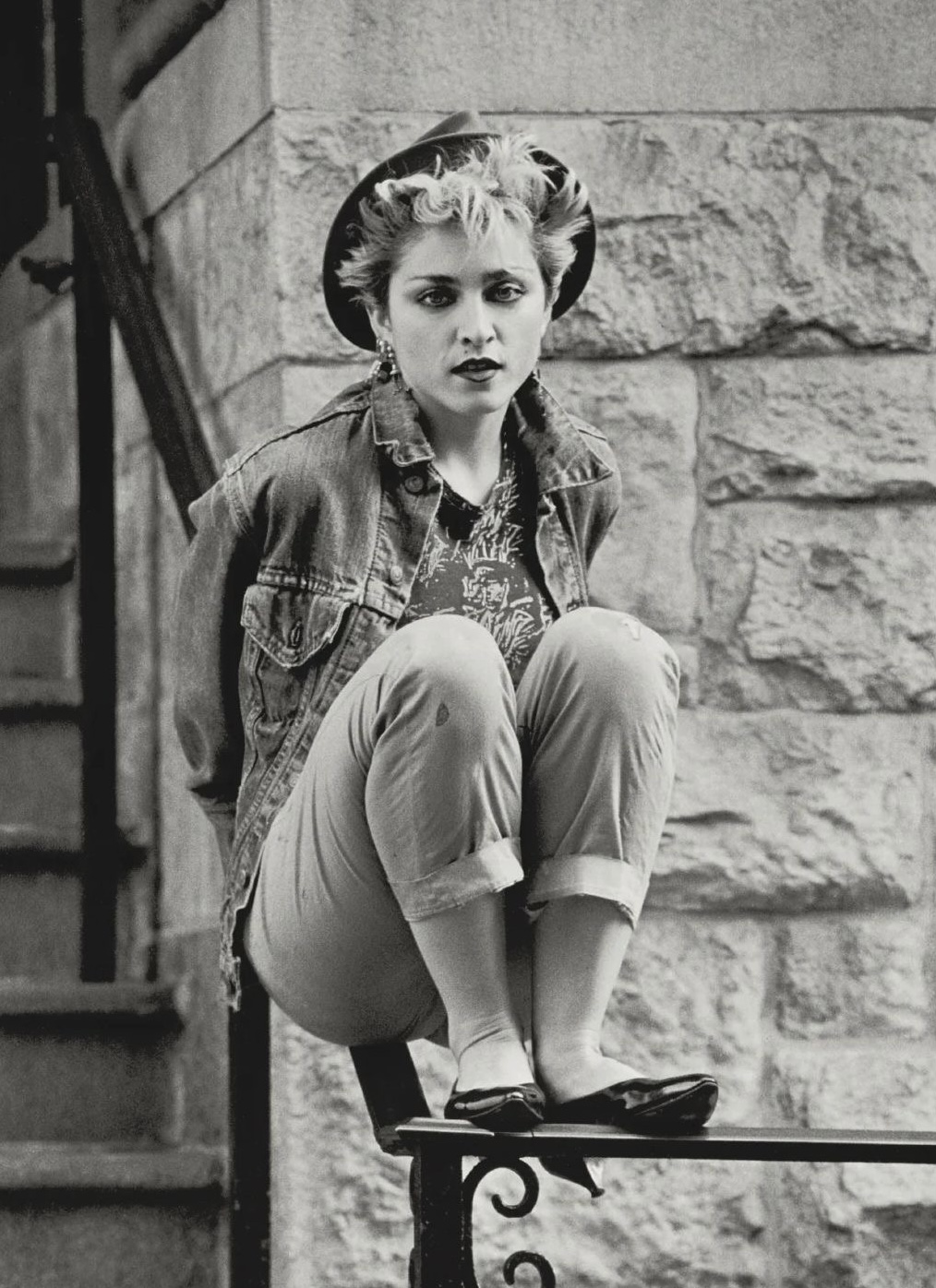 Image Source: Reddit
Back to the 80s again, we can see our queen sat on some railing dressed in an amazing denim jacket, some short black heels and some trousers. She definitely rocks the bowler hat and earring combo! Madonna's looks have changed over the years, and, aside from her being younger here, you can tell it was earlier on in her career!
7. Hands Up!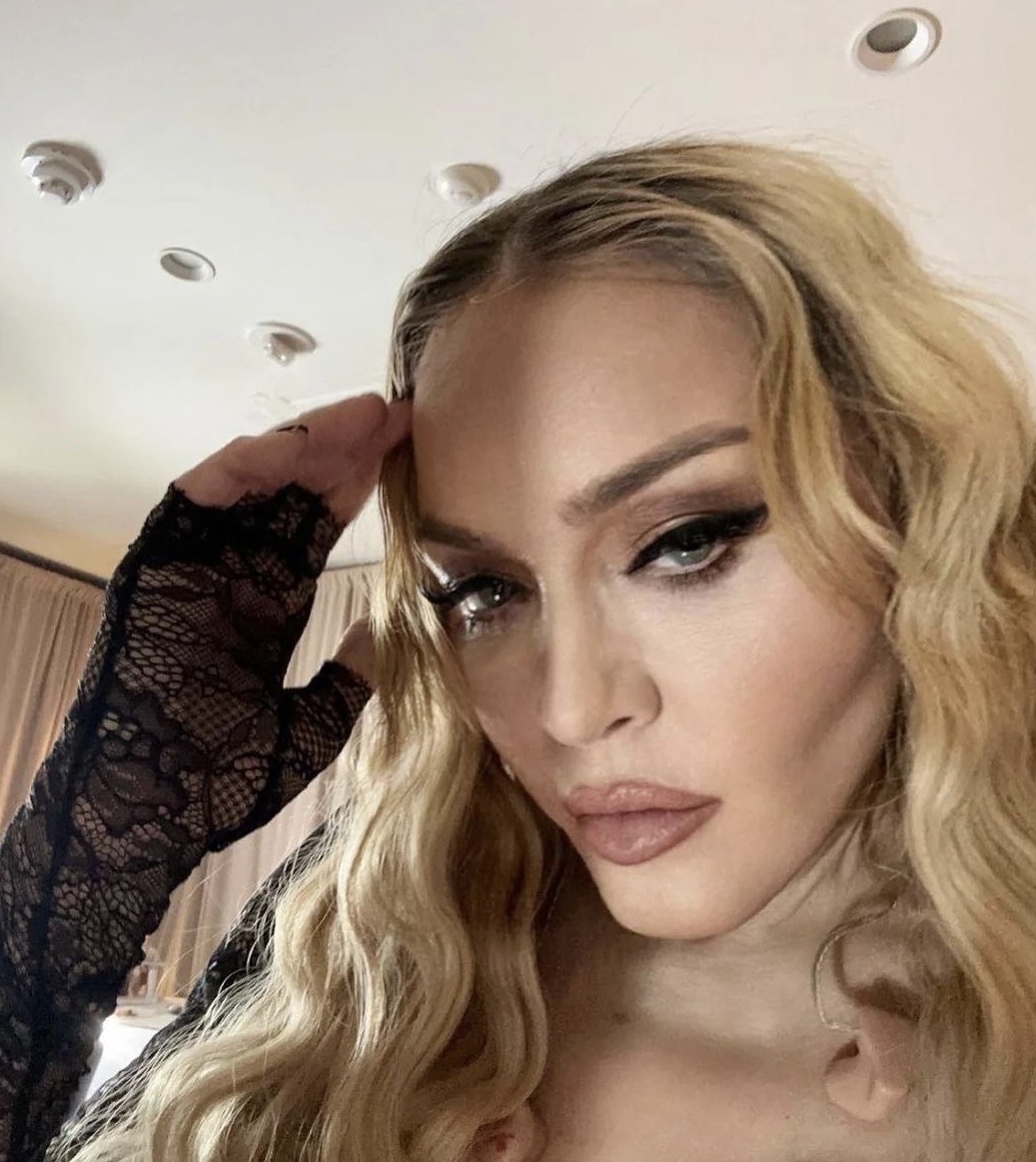 Image Source: Reddit
Madonna has blessed us with many different looks and photoshoots over the years, and she's definitely not a stranger to the occasional selfie. Madonna looks to be embracing her inner goth in this photo, with the black eye shadow and the lace over her hand, amazing!
8. Daring Fashion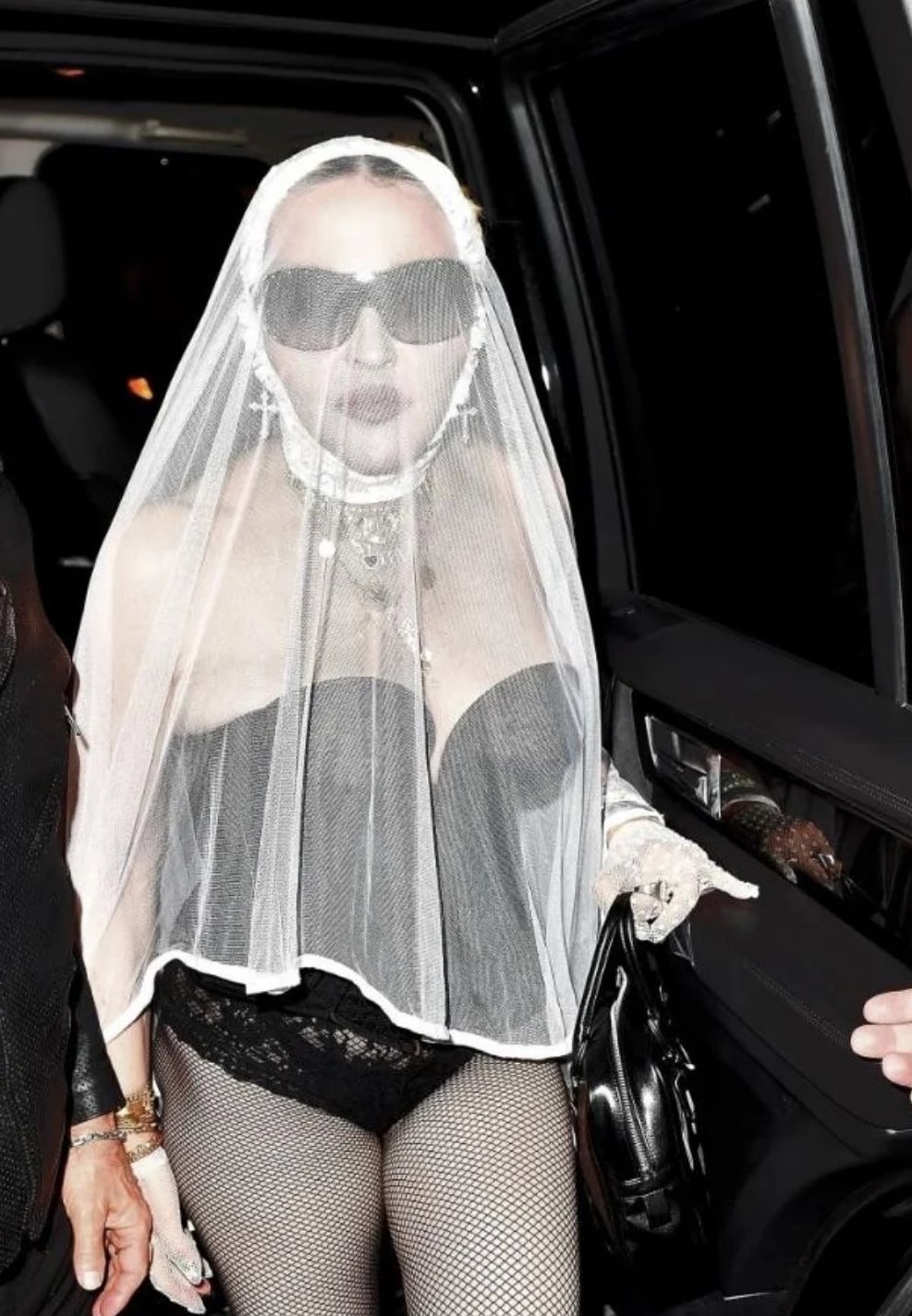 Image Source: Reddit
As we know, Madonna isn't afraid to risk everything for a daring outfit, and this one is no different! She was attending a music awards evening when she decided to rock up in this, and her fans went wild. Madonna may be in her 60s, but she definitely doesn't look like it!
9. Her Skin Is Super Clear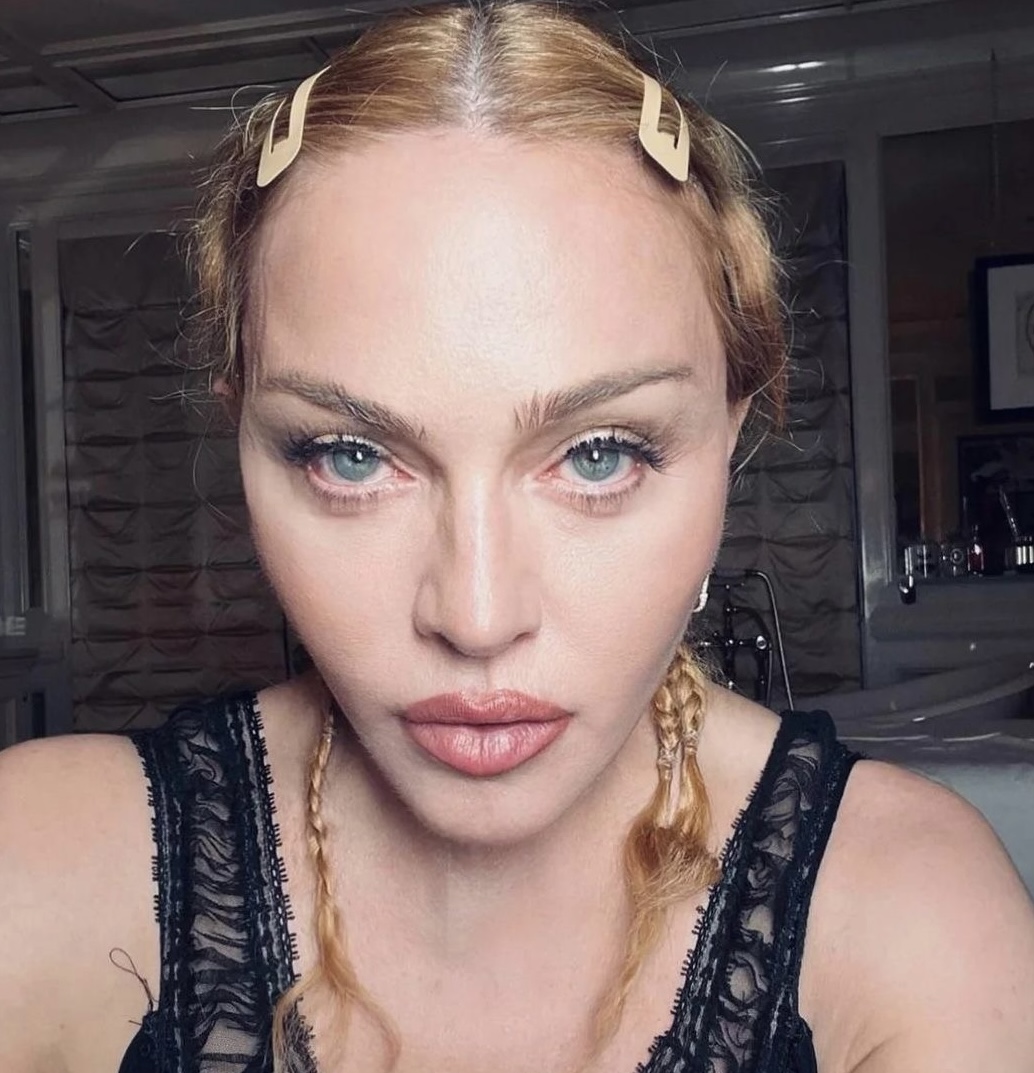 Image Source: Reddit
She may be wearing a bit of makeup here, but you can tell she has super clear skin. Madonna puts a lot of time and effort (and money) into her skincare routine, and it's paid dividends over the years. We know, she's probably had a bit of surgery along the way, but she still looks amazing.
10. Risking It For Her Fans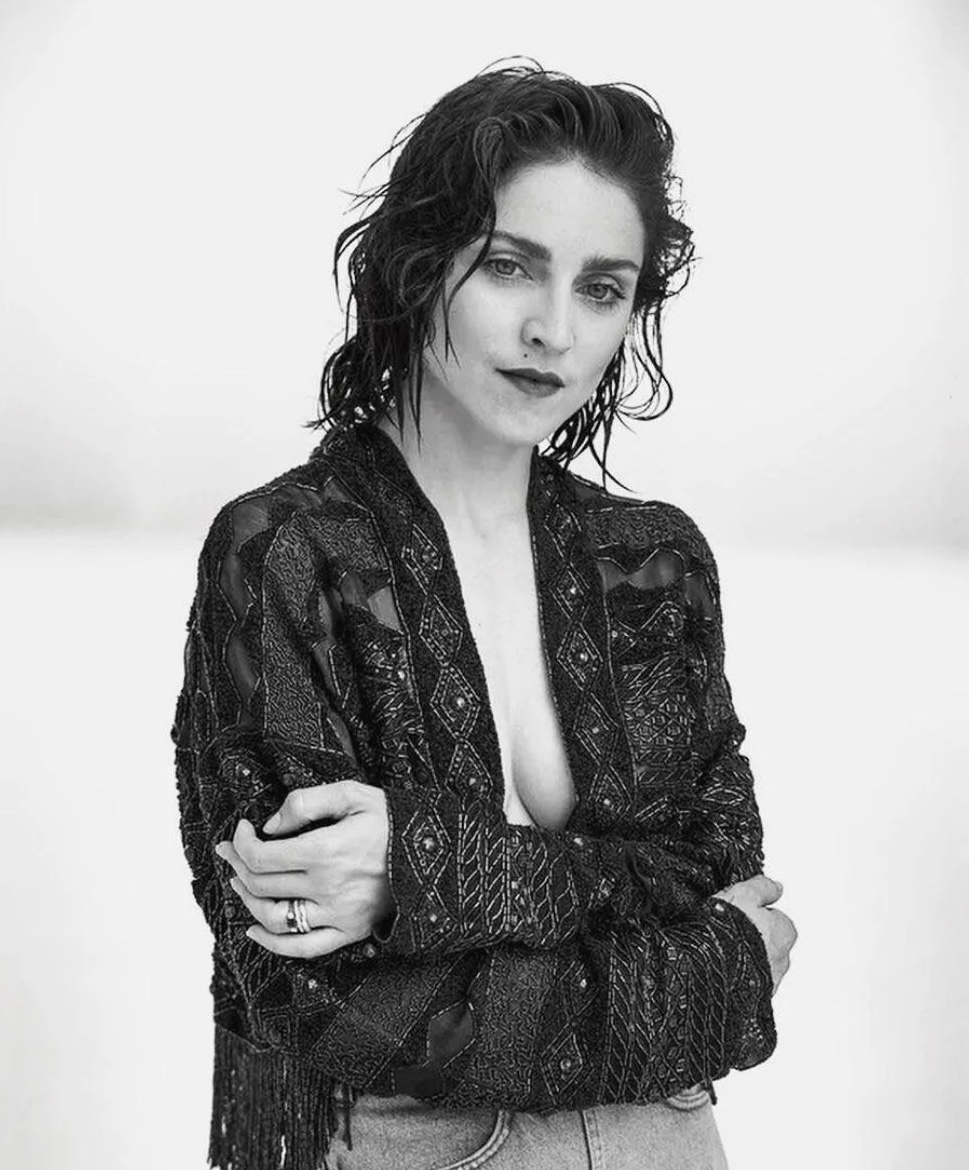 Image Source: Reddit
Madonna was never afraid of doing a photoshoot, and she's famous for pushing the boundaries with what was possible and acceptable at the time. This shot was taken in the early 80s, and you can see she decided to wear a loosely fit over shirt - this kind of thing was unheard of for pop stars to do at the time!
11. She Loves Her Family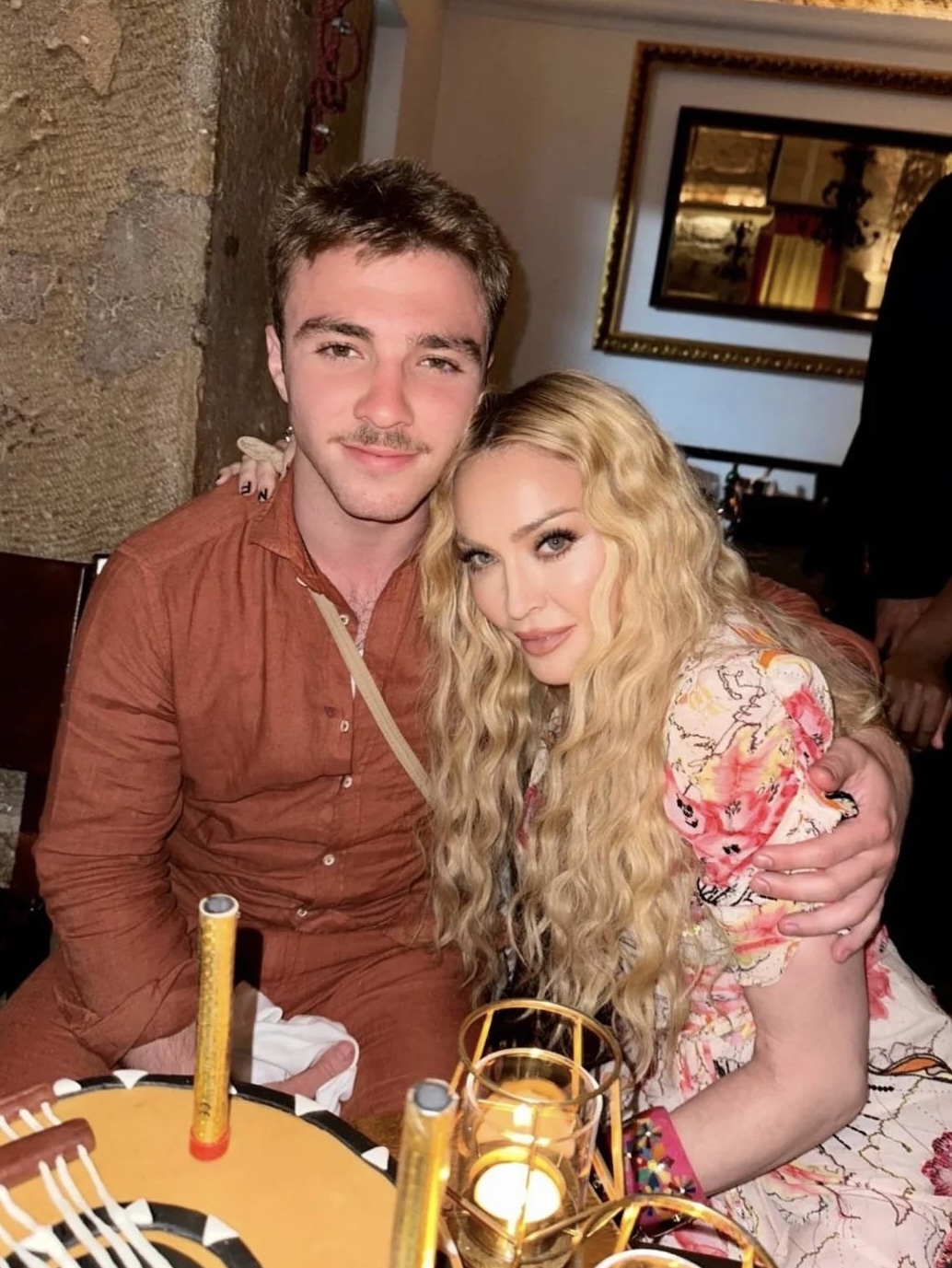 Image Source: Reddit
Madonna has lots of kids, 2 of them are her biological children and 4 are children that she nobly adopted. Everyone who knows Madonna knows that she loves her family more than anything, and here she can be seen out for dinner and hanging out with her oldest son Rocco!
12. Spiritually Hungry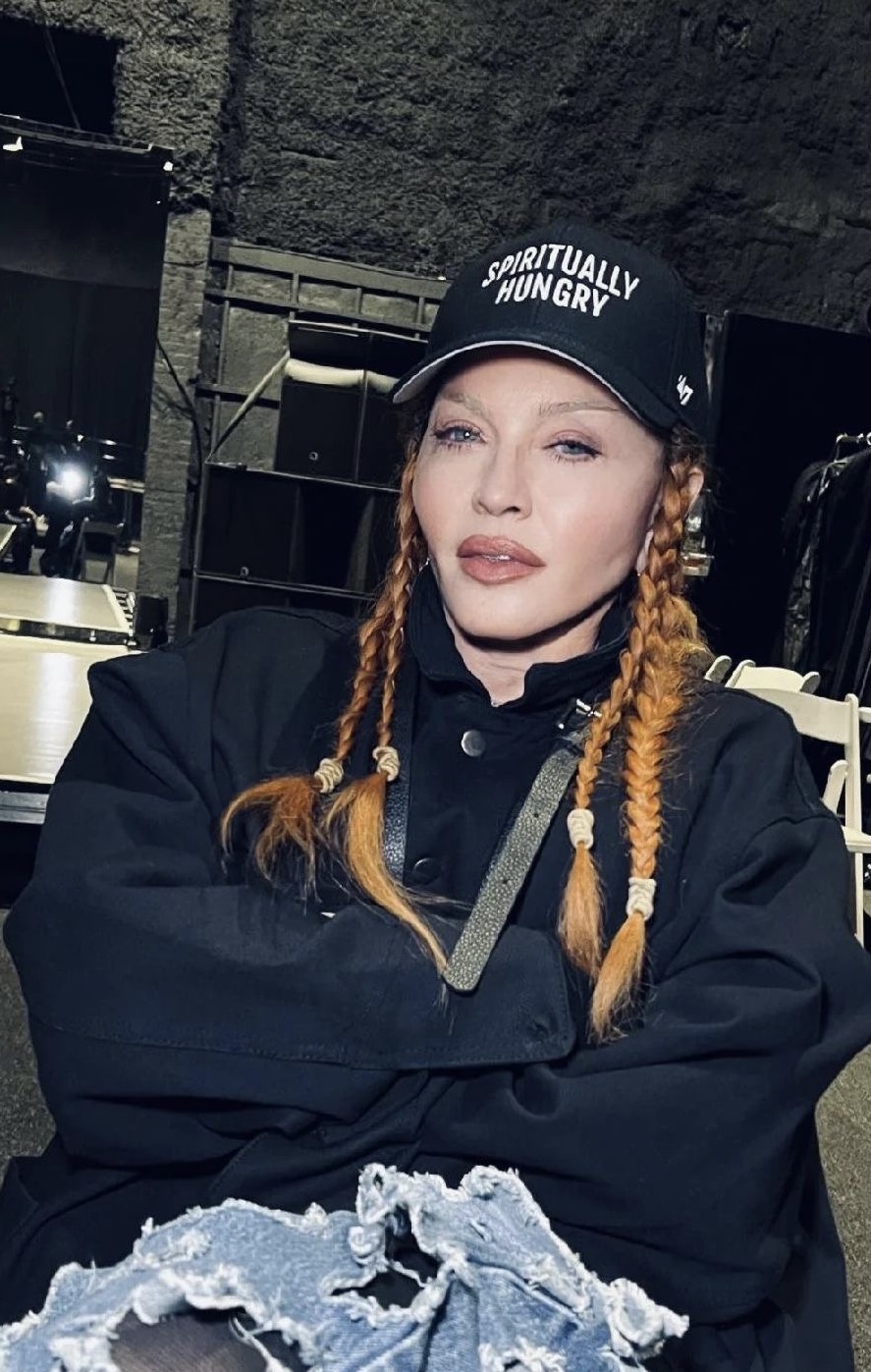 Image Source: Reddit
Madonna looks absolutely fierce here! Arms crossed, staring at the camera; it gives us shivers. Obviously she still looks amazing, and the baseball cap coupled with the ginger braids really suits her. You can tell that in this photo she definitely means business.
13. Madonna Or Marilyn Monroe?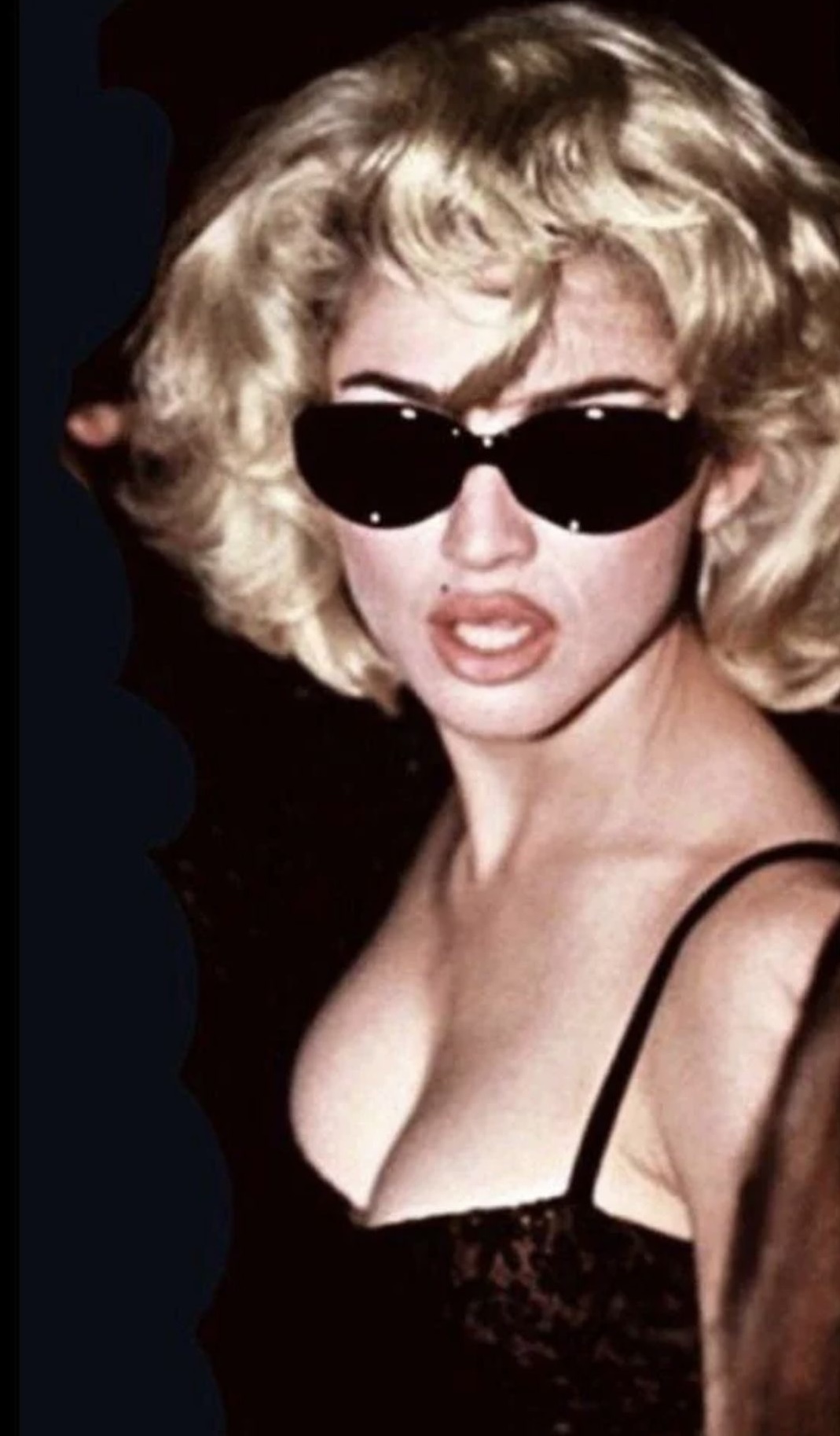 Image Source: Reddit
Madonna definitely isn't shy when it comes to her outfit changes; in fact, she's always tried to push the boat out. She even embraced her inner Marilyn Monroe, and dressed like her as a tribute to the late, great actress. Marilyn moved the needle with the sexual revolution in the 60s, and Madonna did her proud.
14. She Loves Sunglasses Indoors
Image Source: Reddit
For pretty much everyone in the world, wearing sunglasses indoors is a big no no. It comes across as arrogant, and no one has ever truly pulled them off. That is until Madonna came along! Pictured here in a sequin dress and fur, the sunglasses just top the look off, making it another iconic Madonna outfit.
15. She Can Be Classy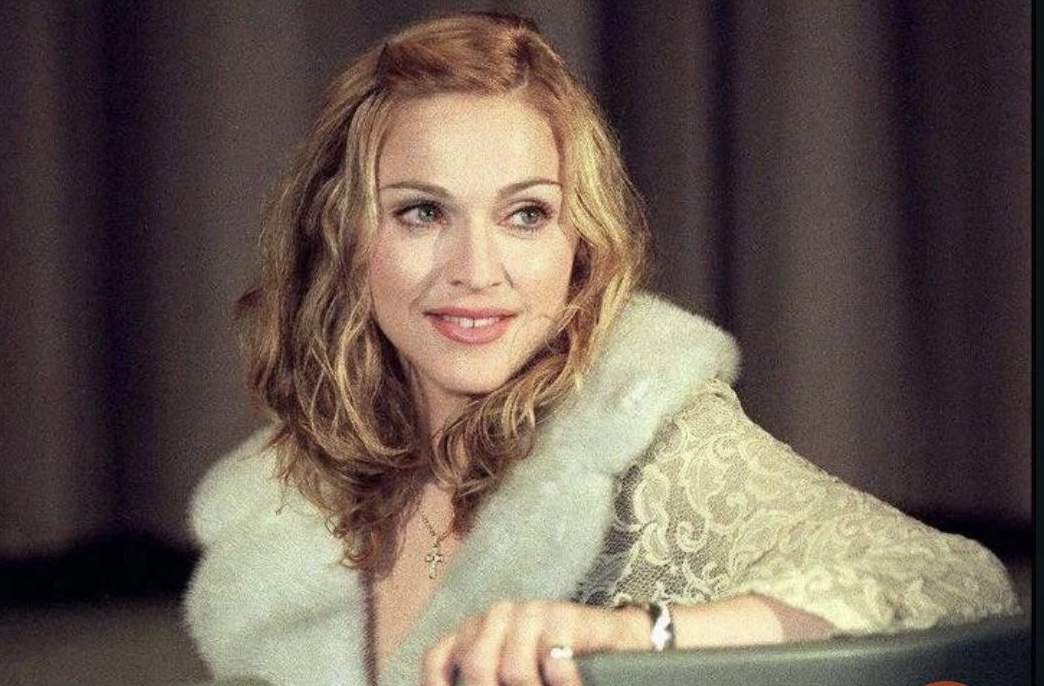 Image Source: Reddit
Madonna is known for having worn some rather daring outfits over the years, and some have even got her in a spot of trouble. She doesn't always risk it with outfits though; she's just as comfortable in a corset whilst partying as she is attending a dinner in an elegant dress.
16. Two Queens Together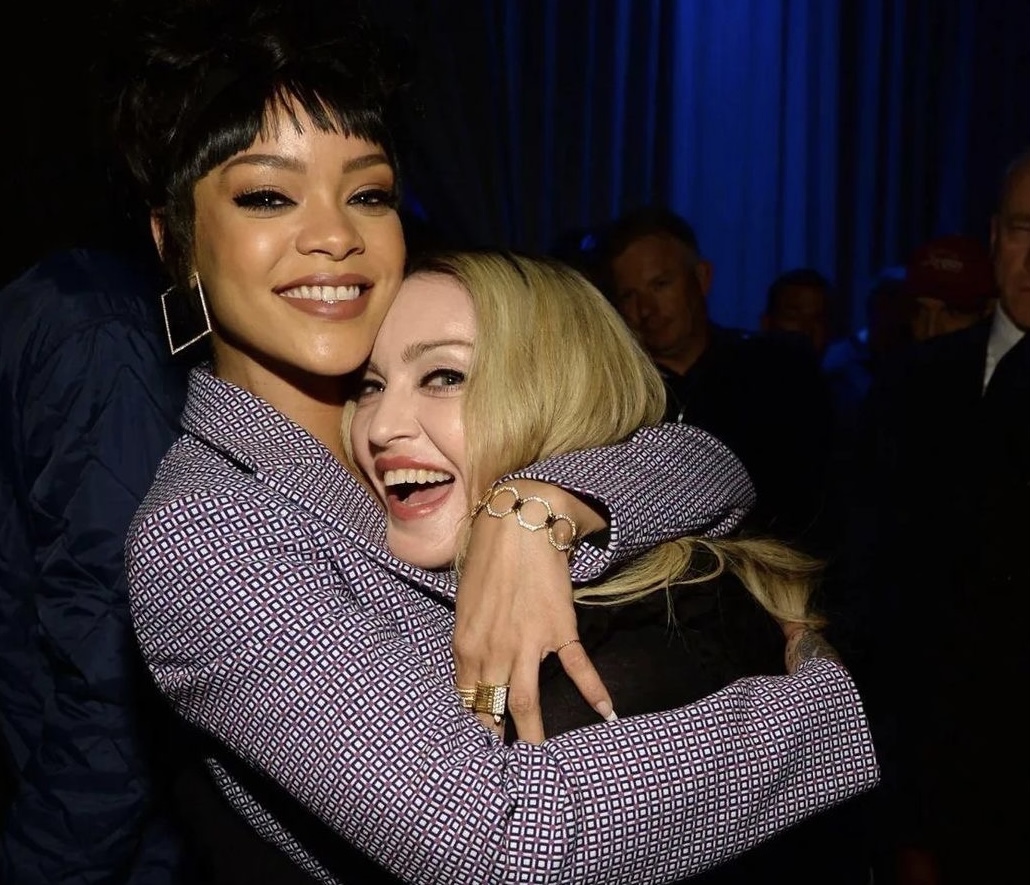 Image Source: Reddit
Madonna has some pretty famous friends; she's been a pop star for over 40 years! One of her best friends is none other than Rihanna. These two besties were snapped together at a music awards party a number of years ago, and both Rihanna and Madonna's fans love their relationship.
17. 60's Style Jeans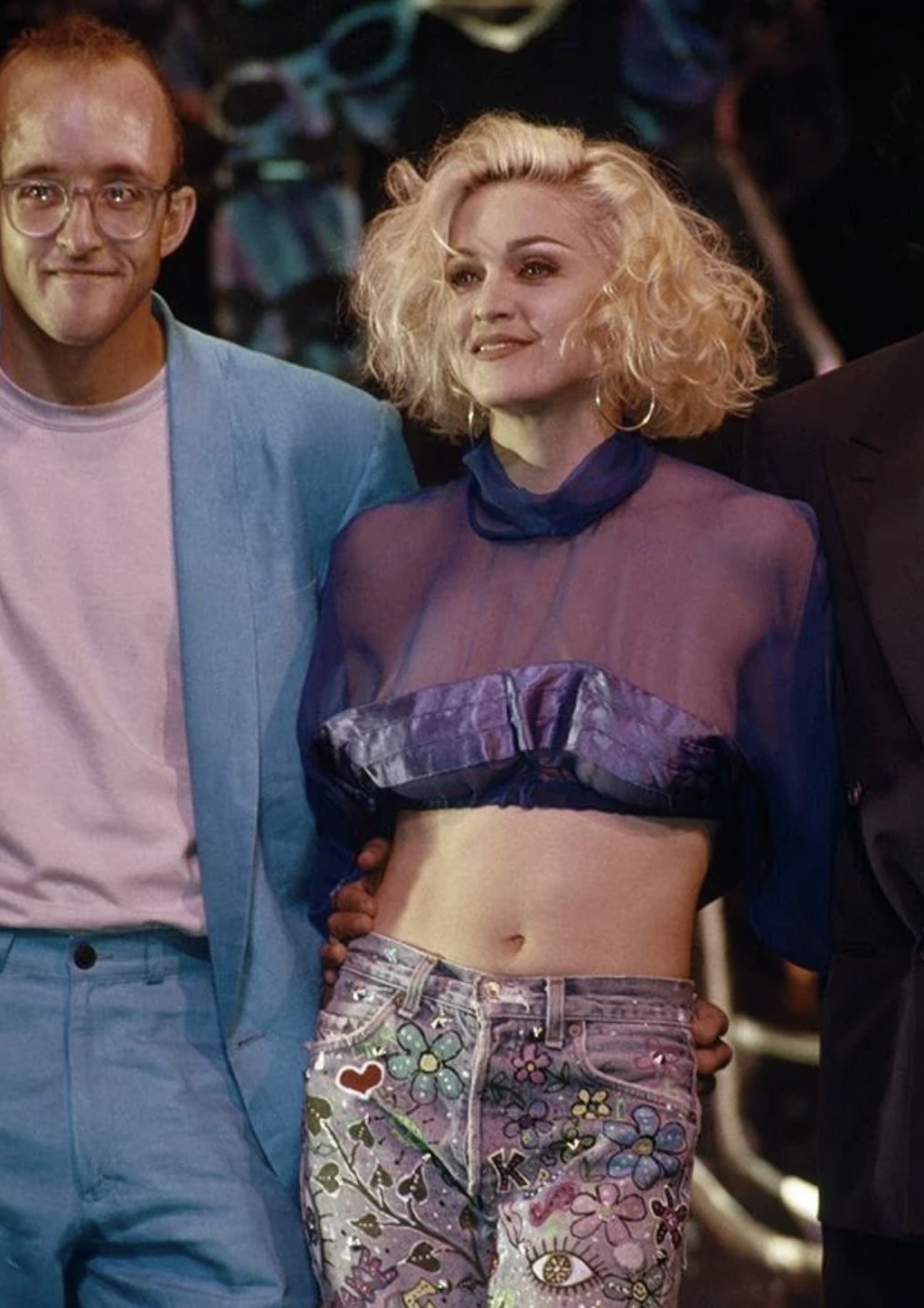 Image Source: Reddit
Now that's a funky pair of jeans! We think Madonna was going through her hippie stage at this point, and the peace and love flowery trousers definitely remind us of the 60s. Also, crop tops were super popular during the hippie era of the 60s, so Madonna is on point here!
18. A Star For A Star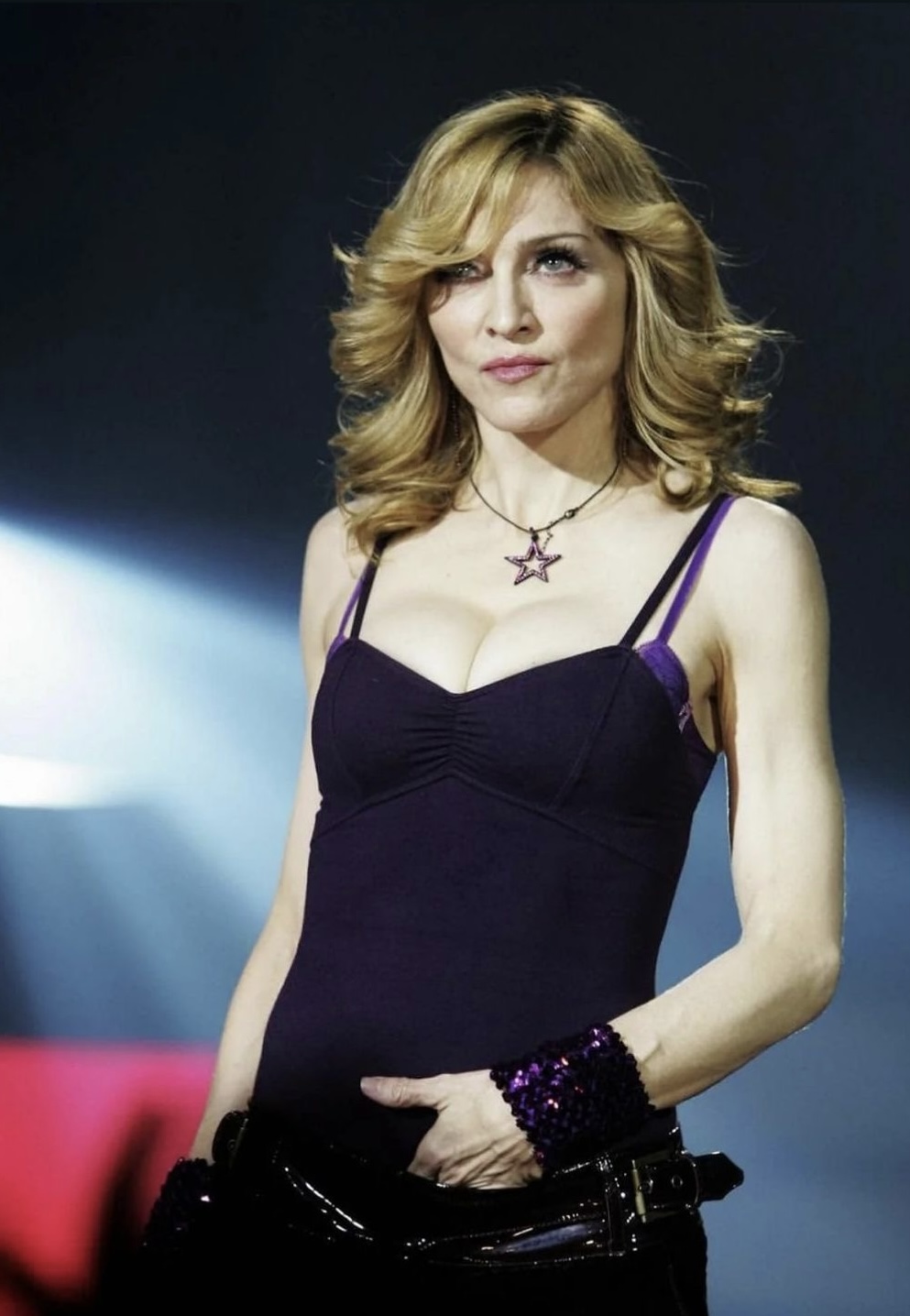 Image Source: Reddit
As we know, Madonna has been a star for well over 40 years. Not many musical artists can claim that they've been successful for that long, and it's amazing that she's still releasing albums today! She truly is a star in every sense of the word, and a star necklace is super appropriate for her.
19. Marilyn Monroe Again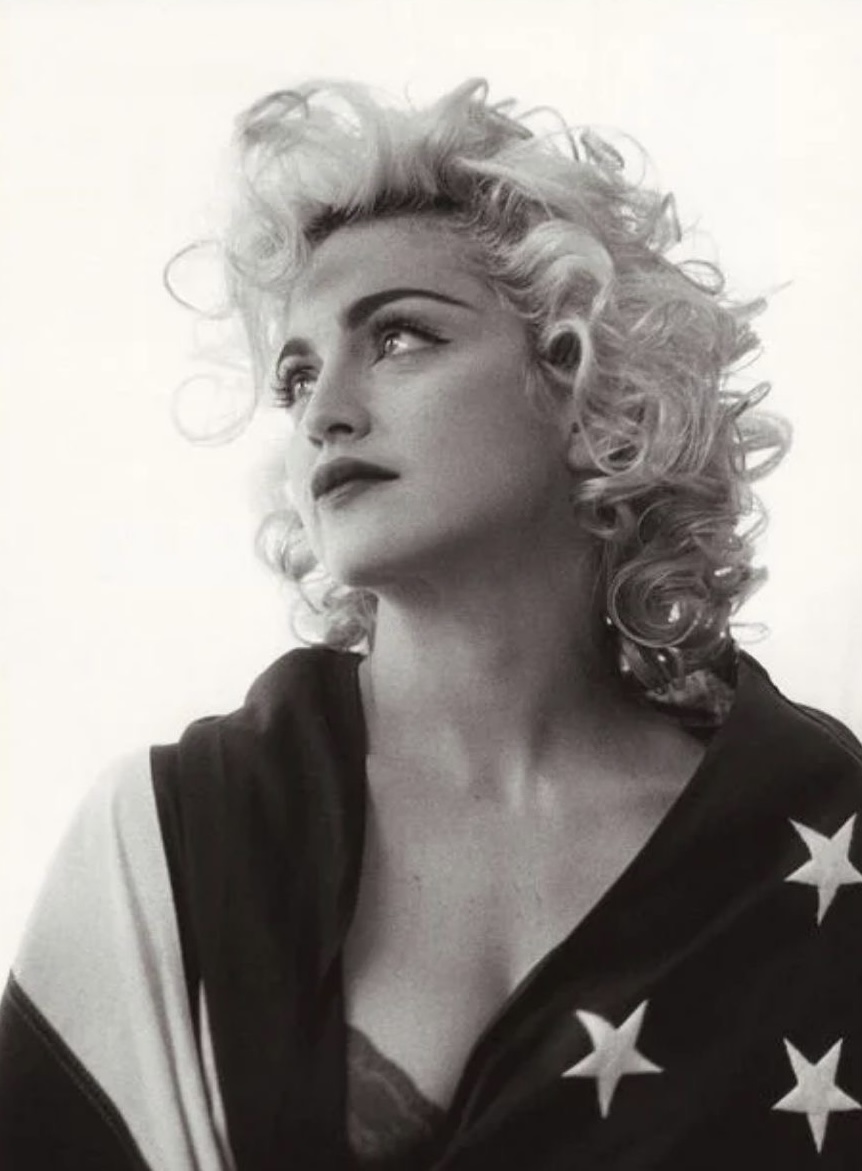 Image Source: Reddit
Her Marilyn Monroe phase was so iconic that we have to talk about it again. Madonna has said in many interviews that Monroe was one of her heroes when was growing up, and that at some stages she actually idolized her. You can tell that Monroe was a big inspiration for Madonna.
20. Celebrating Her Sons Birthday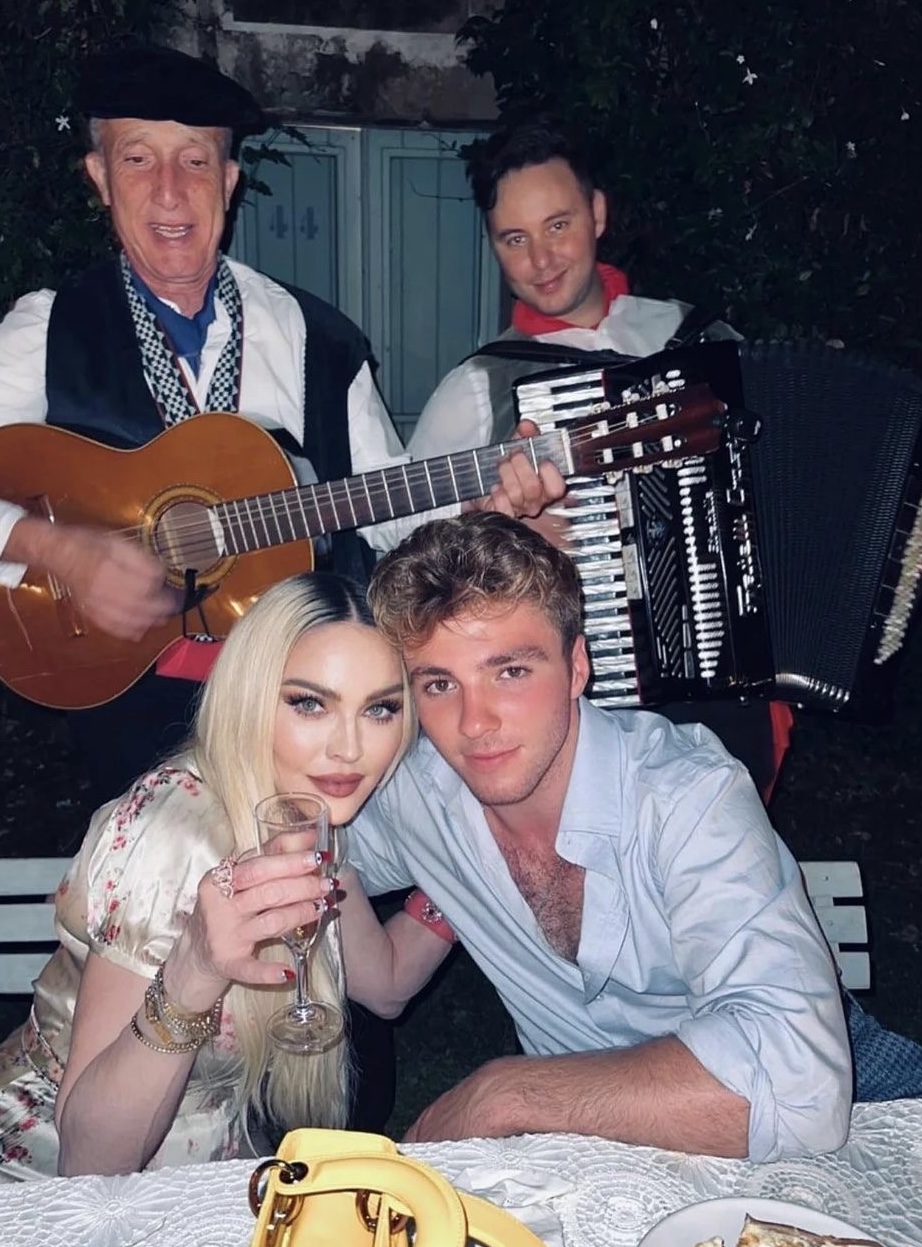 Image Source: Reddit
As we already know, Madonna loves her family more than anything in the world. She's a busy woman, but she still makes family time her priority! Here she is celebrating Rocco's birthday with him and a nice restaurant in downtown L.A. They even got some musicians out to serenade them.
21. Double Trouble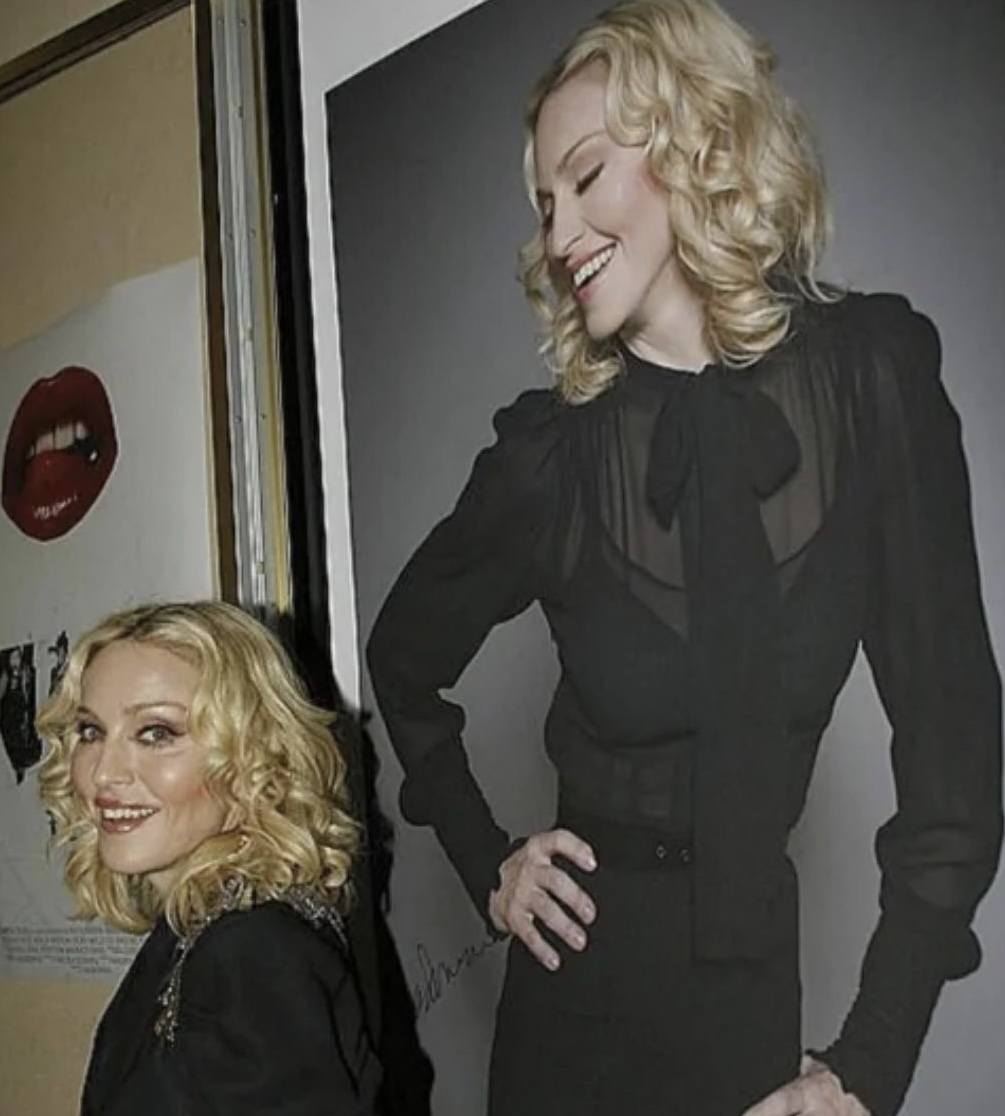 Image Source: Reddit
Surely not, there aren't two Madonnas, right? No, but our queen of pop stopped by a billboard of herself and she decided to take a hilarious photo alongside it. This photo shows the humorous side to Madonna, and she isn't afraid to have a laugh when she's out and about!
22. Double Denim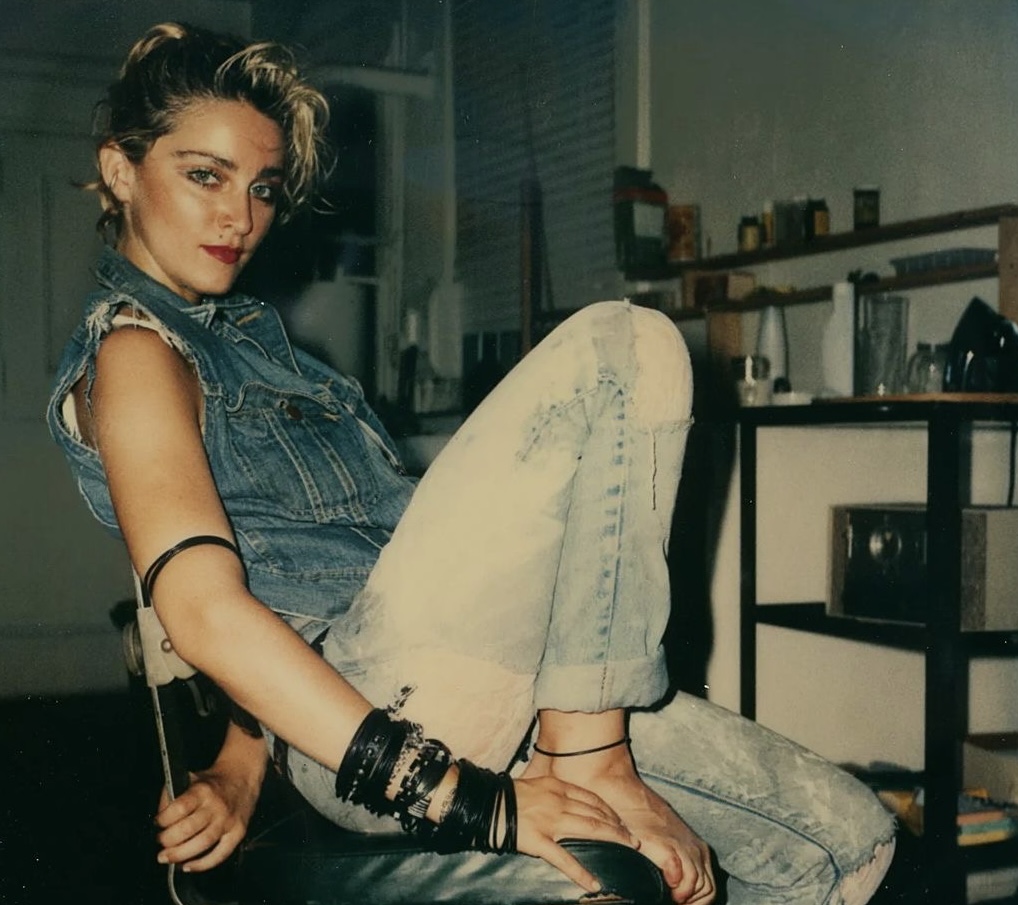 Image Source: Reddit
This shot was from the early 80s, just as her incredible career in pop music was taking flight. Wearing double-denim has always been one of those unwritten lines of fashion that one must never cross, but Madonna, being the fashion queen that she is, decided to throw away the rule book and rock a denim jacket with a pair of denim jeans.
23. 70s Shot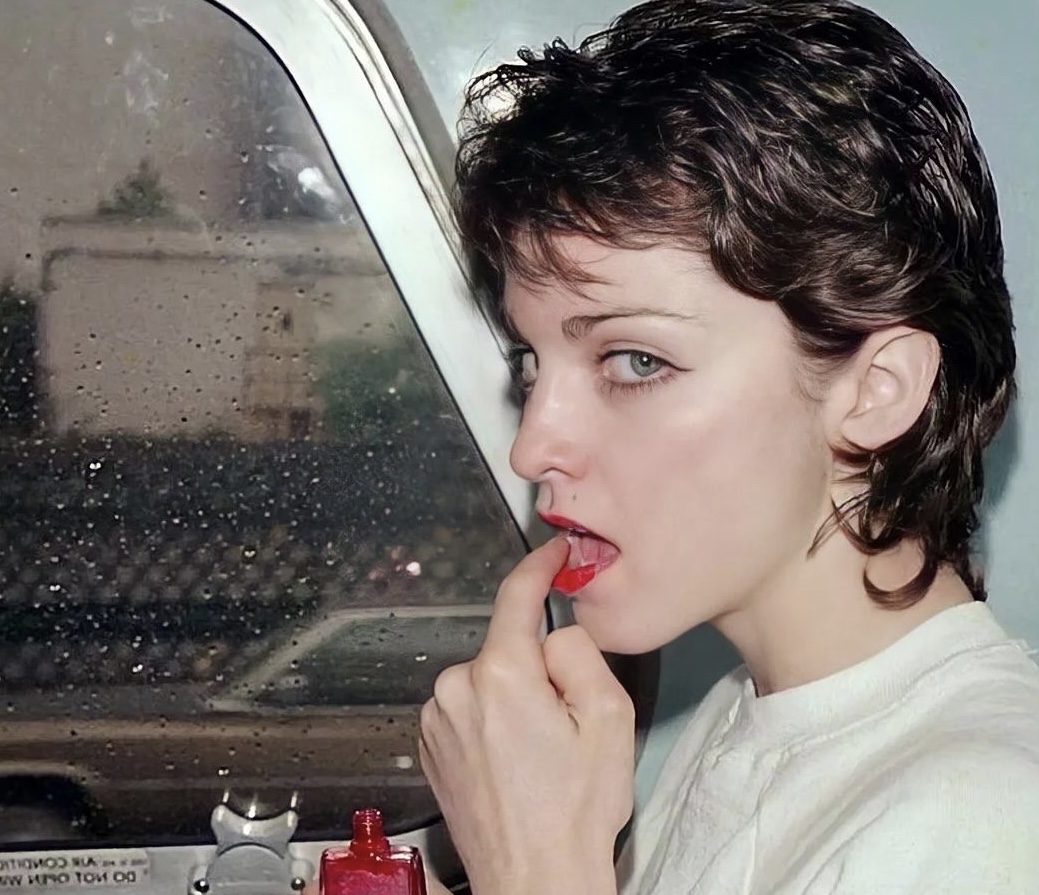 Image Source: Reddit
This one is the oldest photo of the bunch - it was taken all the way back in 1979! In the 70s and early 80s, it was fashionable for women to cut their hair short like this, and Madonna rocks it as always. As you can see, Madonna has changed a lot in the past 40 years!
24. Iconic Sunglasses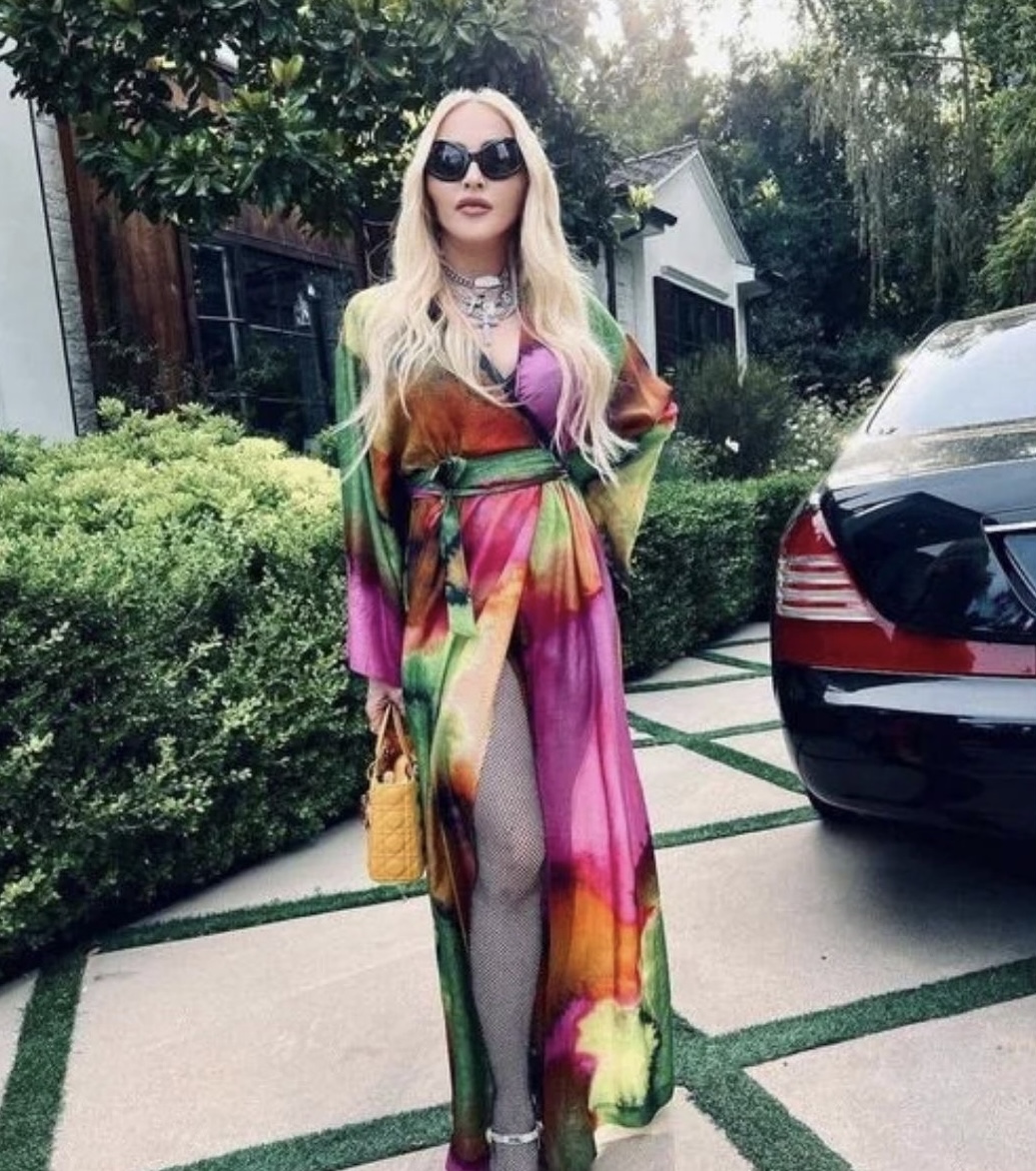 Image Source: Reddit
As we know, Madonna is a big fan of sunglasses, whether that be wearing them in or outdoors. These sunglasses are super cool, and takes a special kind of fashion conscious person to pull them off. Luckily, Madonna knows how to rock these sunglasses as she stuns in summer dress.
25. Pink To Make The Boys Wink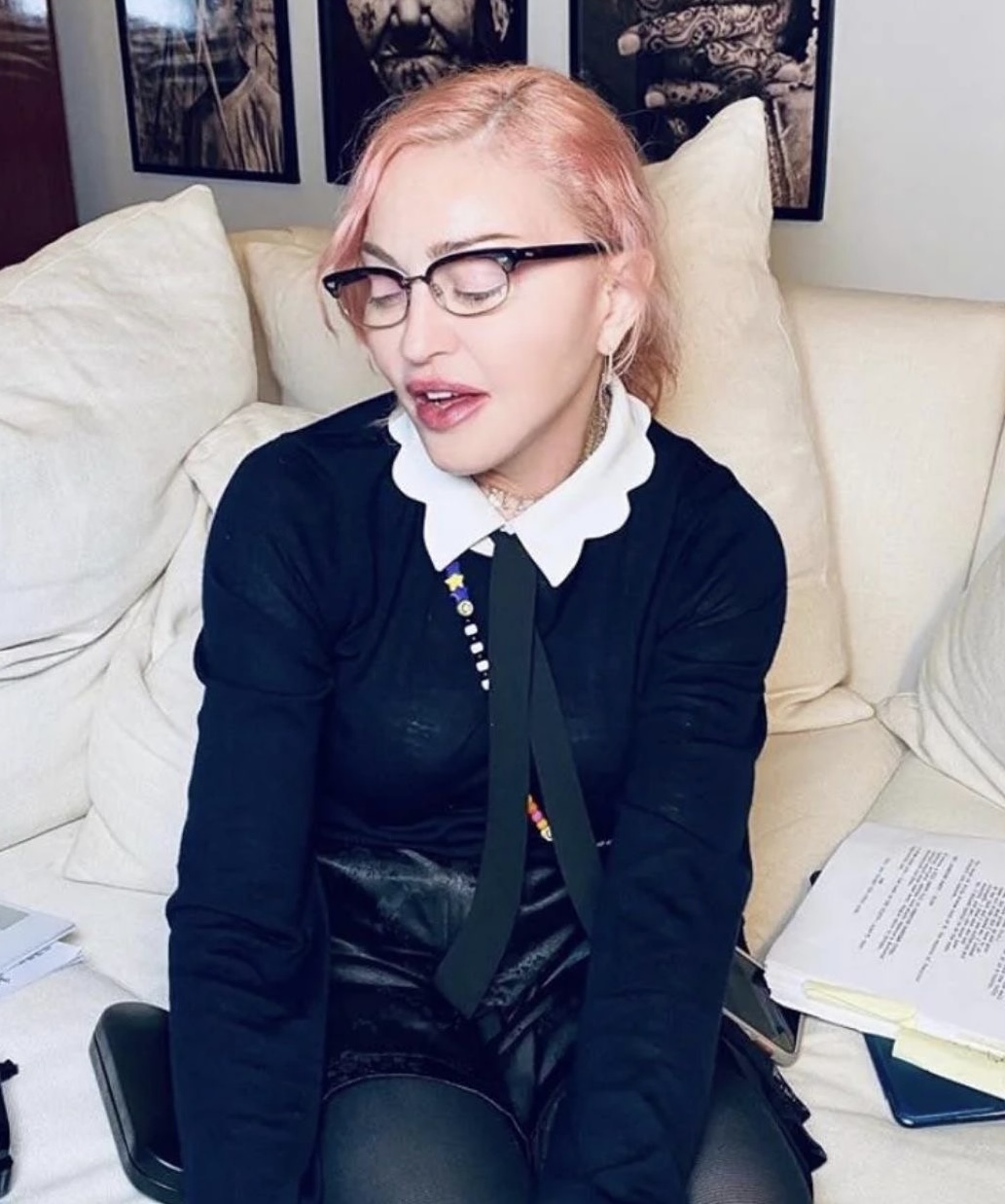 Image Source: Reddit
The queen of pop has had some crazy hairstyles and color changes over the years, from light blond to ginger. What some people don't know is that her natural hair color is actually brunette! This, however, doesn't stop her from making some crazy changes, and she can be seen here with bright pink hair.
26. What A Coat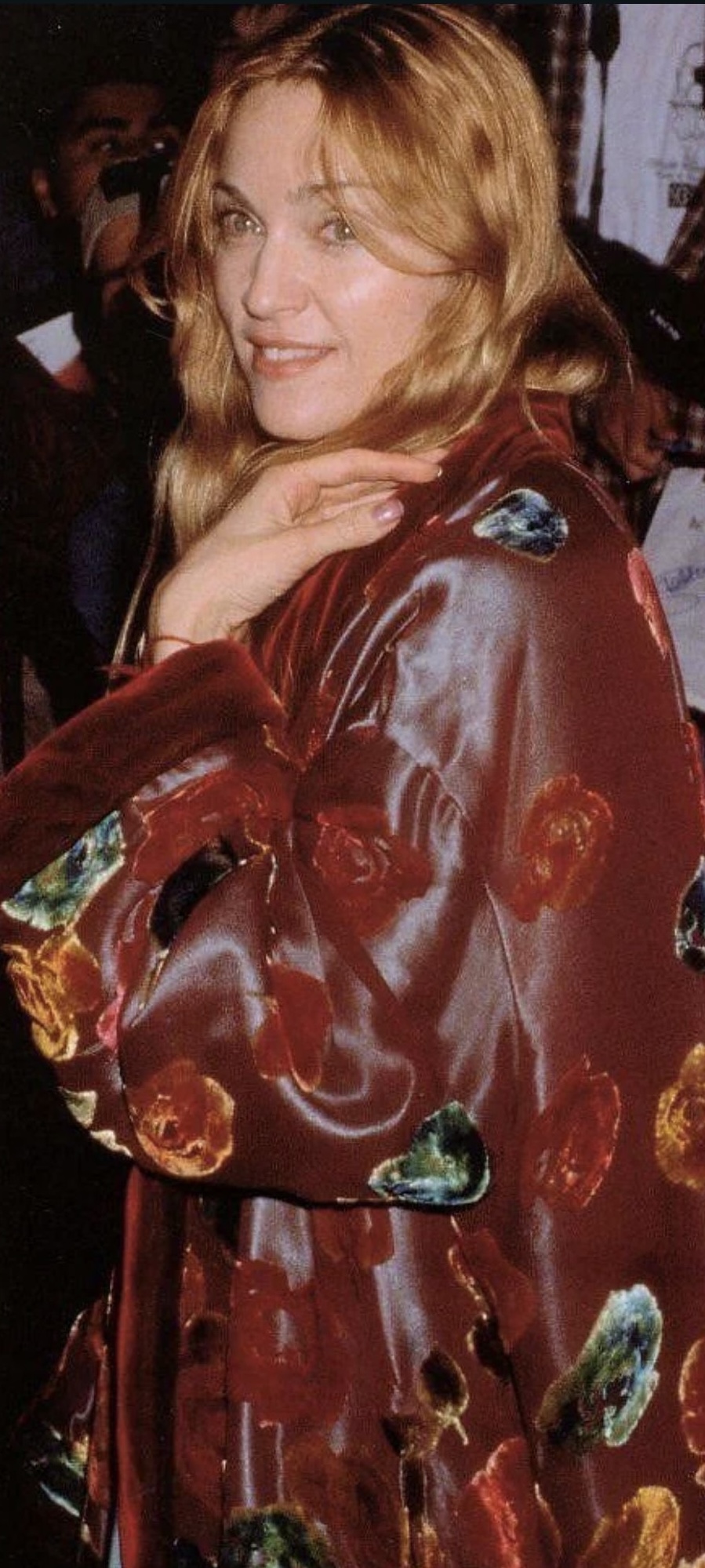 Image Source: Reddit
We're not sure if this is a coat or an evening gown, but either way, it's a pretty out-there piece of clothing! Madonna was at an album launch event when this photo was taken, and obviously there were loads of paparazzi there. Even so, you can tell she was ready to impress her adoring fans with this amazing coat!
27. Vintage Madonna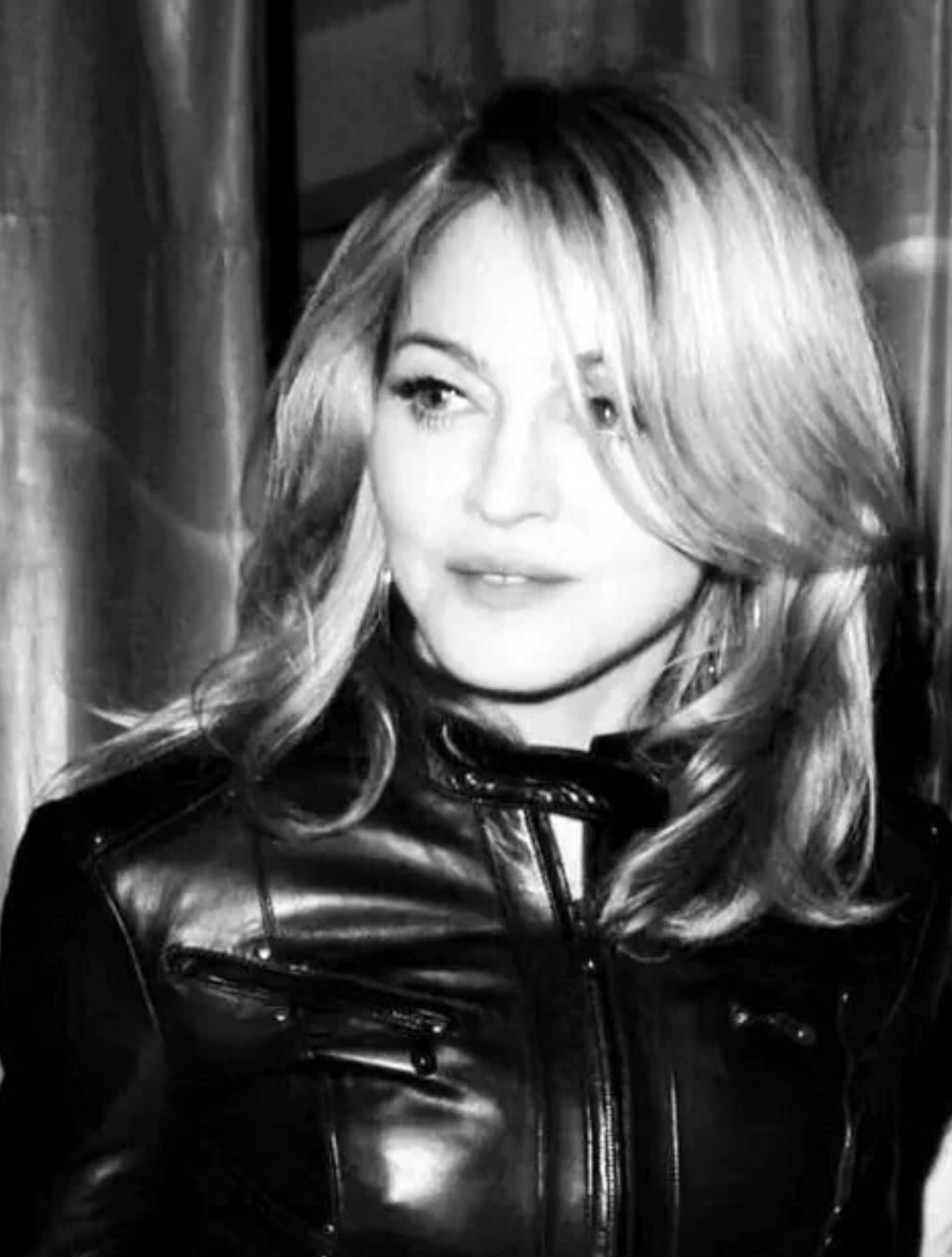 Image Source: Reddit
As much as Madonna has always gone for wild looks, outfits and, in her later years, transformations, it's easy to forget that she's incredibly and naturally pretty! Here's a photo of Madonna from the early 90s rocking a leather jacket and a candid smile.
28. Coffee Is A Must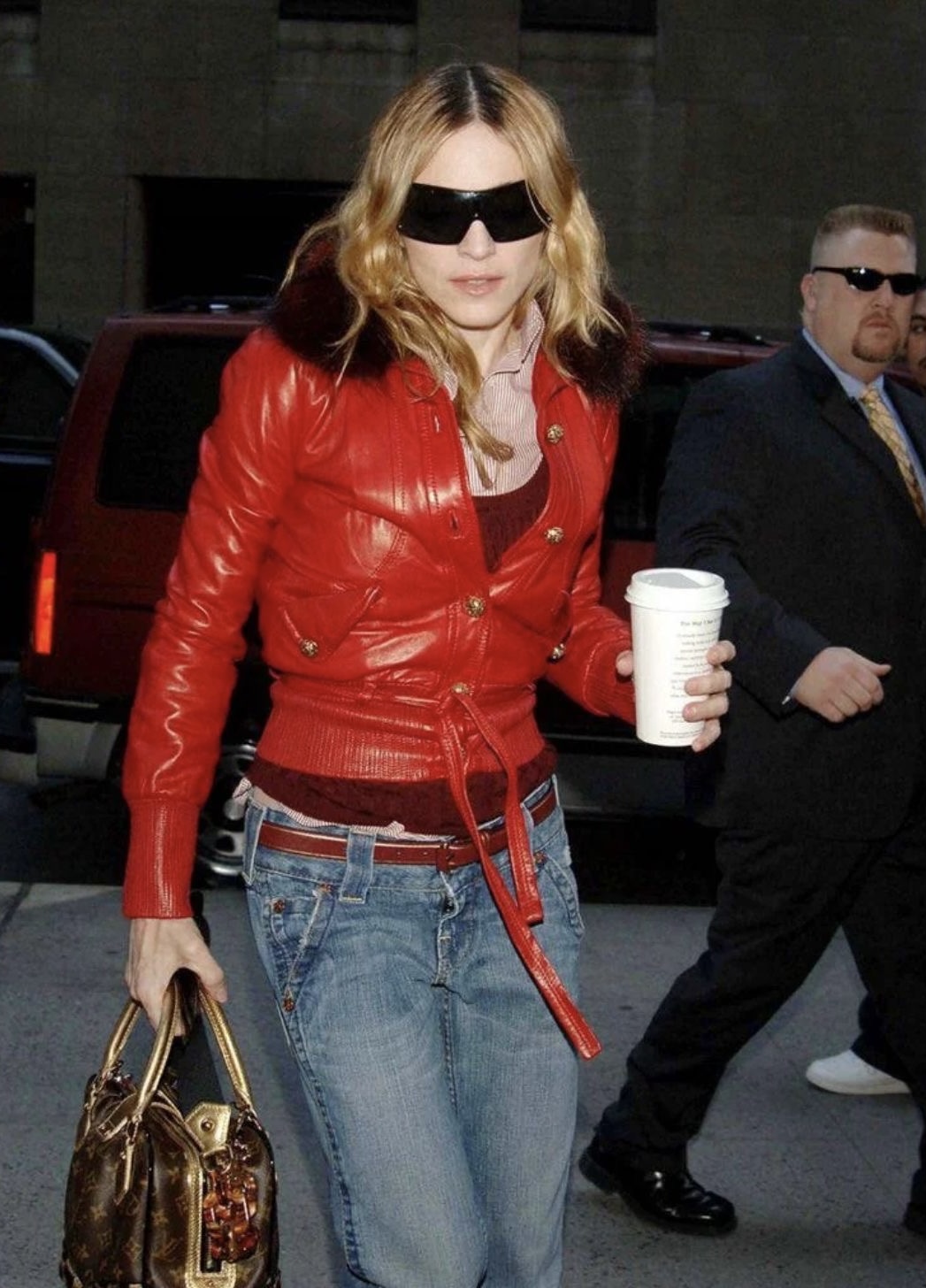 Image Source: Reddit
Before Madonna goes anywhere, she knows that coffee is a must. You can see her here on her way to a fashion event with an expensive bag in one hand and a fresh cup of coffee from Starbucks in the other. She may be the queen of pop, but she still has everyday rituals just like everyone else.
29. Still Adorable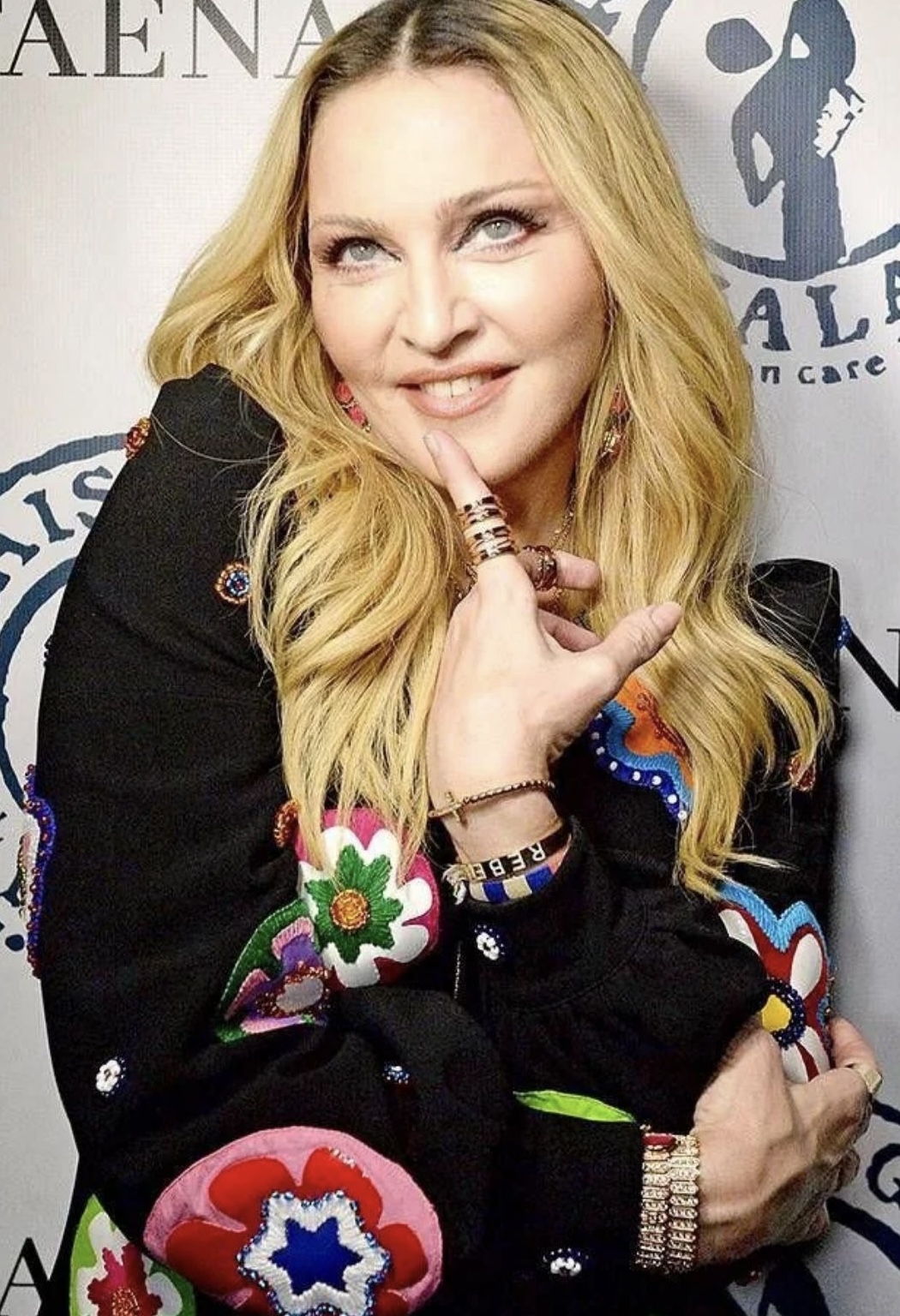 Image Source: Reddit
Madonna has always pushed the boat out with her outfits and daring photoshoots, and the queen of pop has shown plenty of her sensual side in the past. However, her fans know how adorable Madonna can be, and this image perfectly portrays that side of her.
30. Bathroom Photoshoot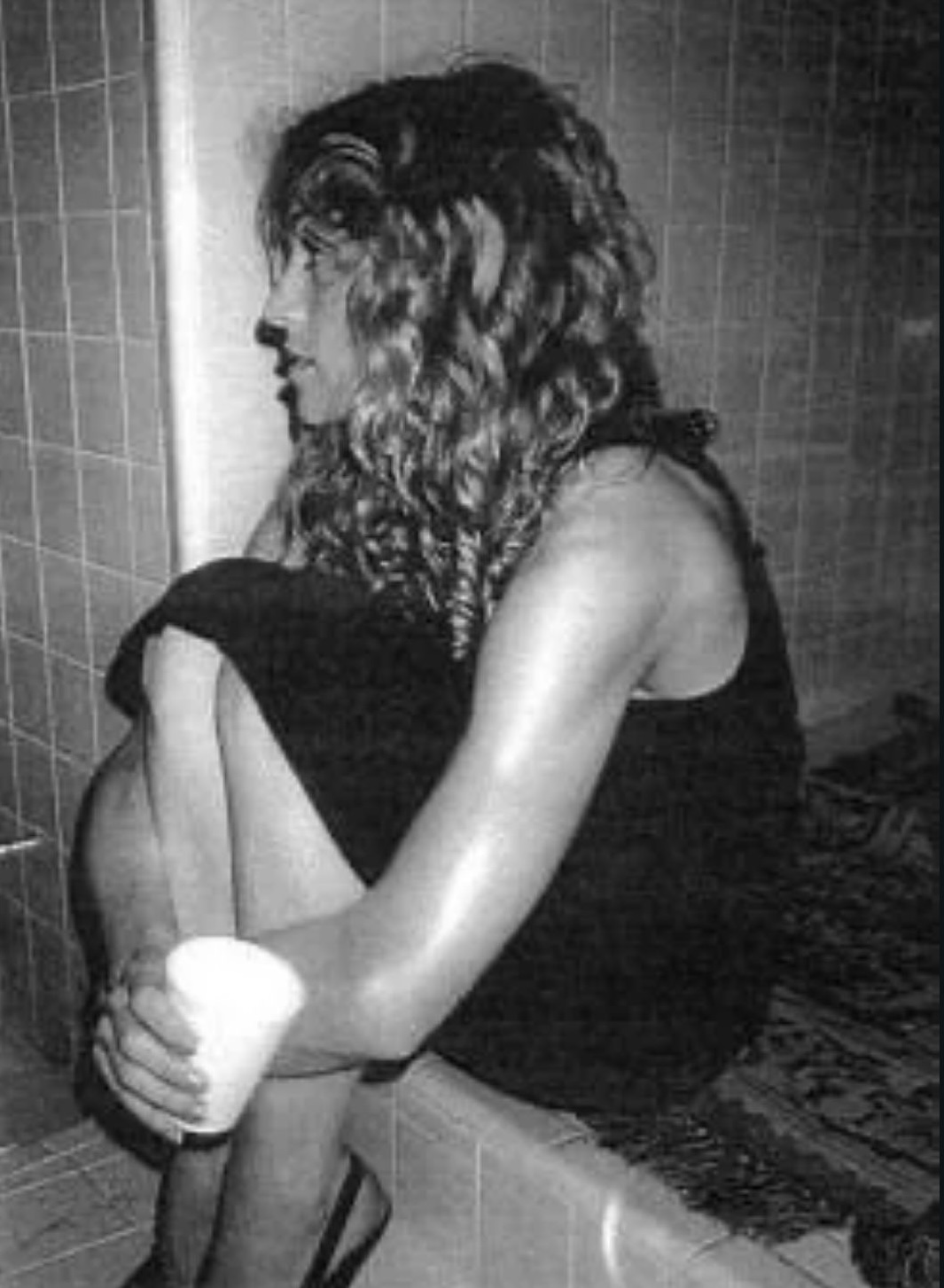 Image Source: Reddit
Not many people have seen this image, but it's actually one of the more candid photos we have of Madonna. In this photo, Madonna is just chilling and relaxing with a drink and a couple of her friends after one of her shows in the bathroom, because, why not?