Things No One Knows About Michael Parkinson
By Callum Atherton
1 month ago
1. Parkinson's place of birth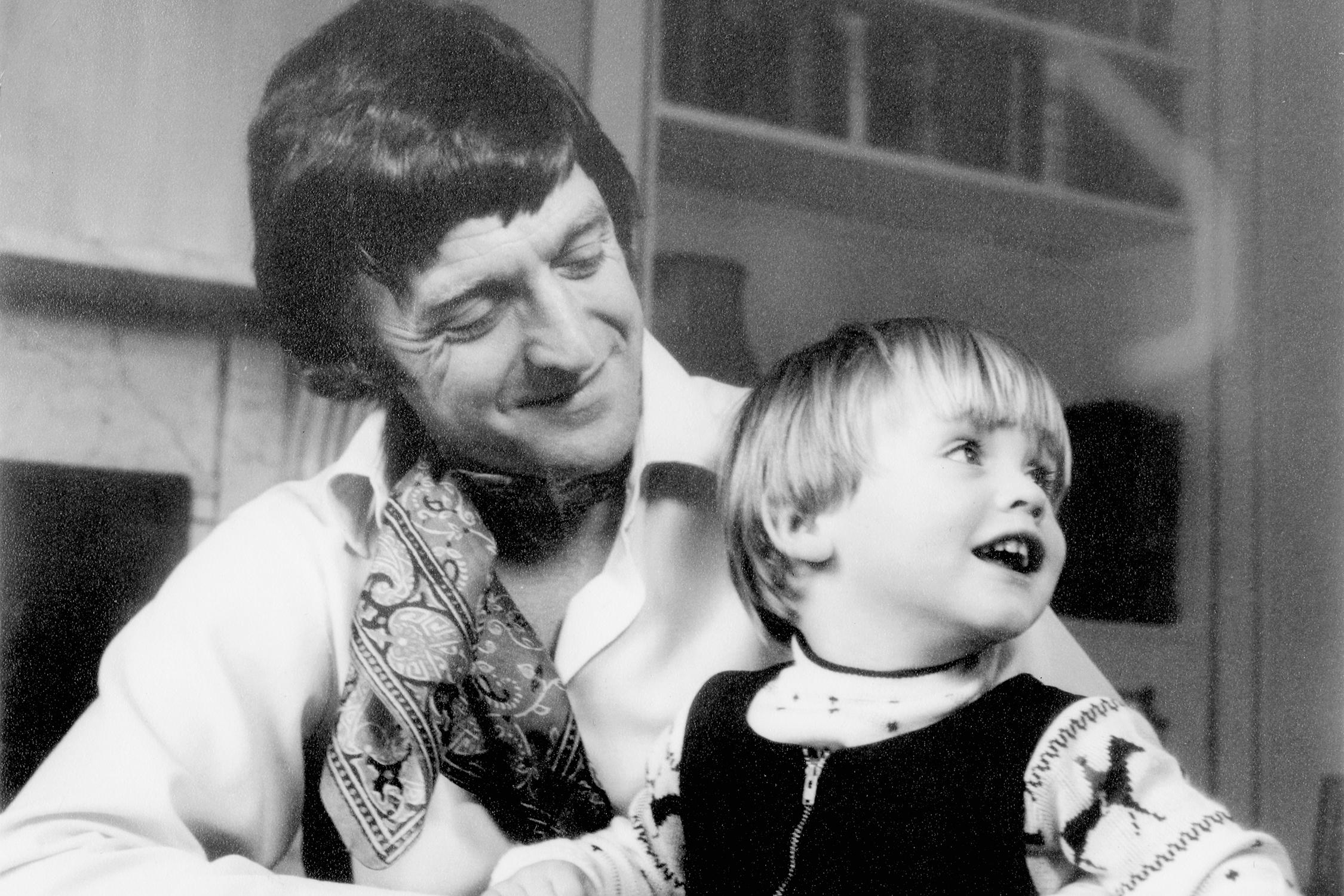 Source from The Times
Michael Parkinson was born on the 28th March 1935 in a small, country town in Cudworth, near Barnsley. Barnsley is in Yorkshire, England, where Parkinson resided for large proportions of his life and was considered 'The Pride of Yorkshire'. This humbleness was evident in his famous interviews with a variety of A- list celebrities from throughout the years.
2. School, Grades and first Job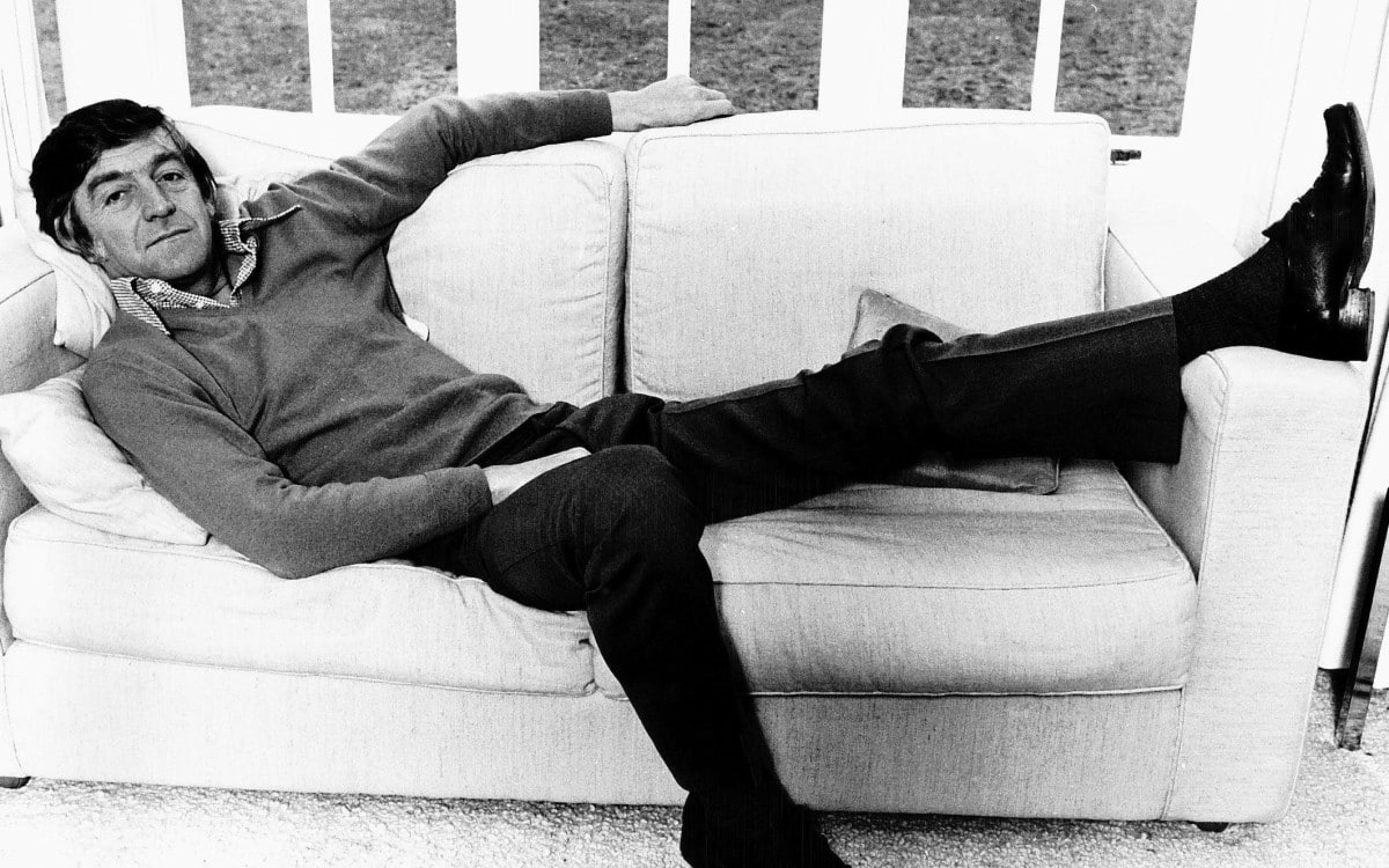 Source from Reaction.Life
Anyone who has listened to the voice of this great man understands how articulate he was. His time at Barnsley Grammar School and his O- Level qualifications in English language and art certainly positively impacted him. His passion for words quickly turned into his job as he started his career as a journalist for a local news paper straight after leaving school.
3. For the love of Cricket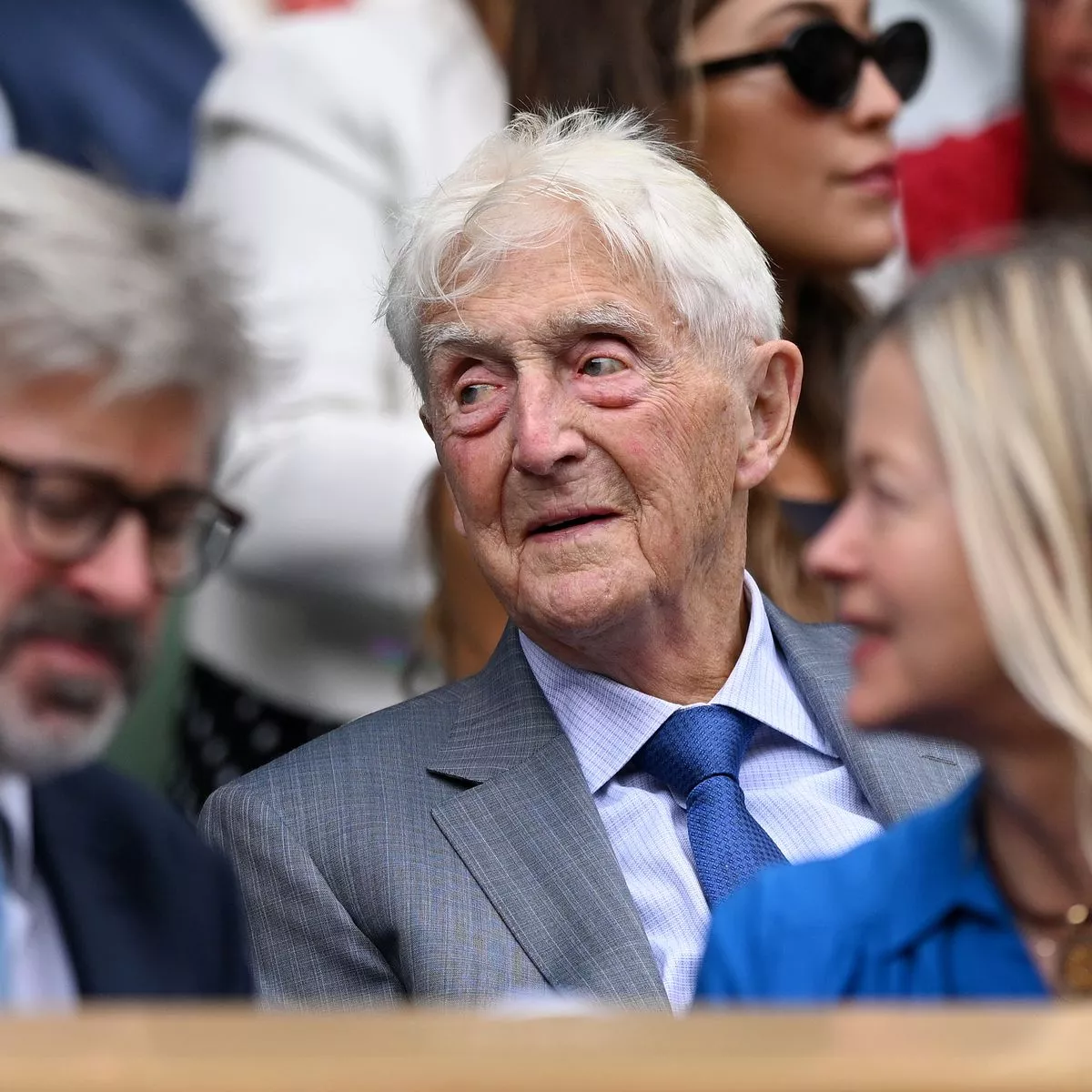 Source from Wales Online
Journalism was not Parkinson's only passion! He was a keen cricketer playing for his local team, Barnsley Cricket Club. His soft nature that we have seen in many of his interviews later in life, does not necessarily suit a confident, powerful opening batter that he was in his youth. Him and his cricket partner, Dickie Bird, achieved trials for their local county team- Yorkshire.
4. Life in the Army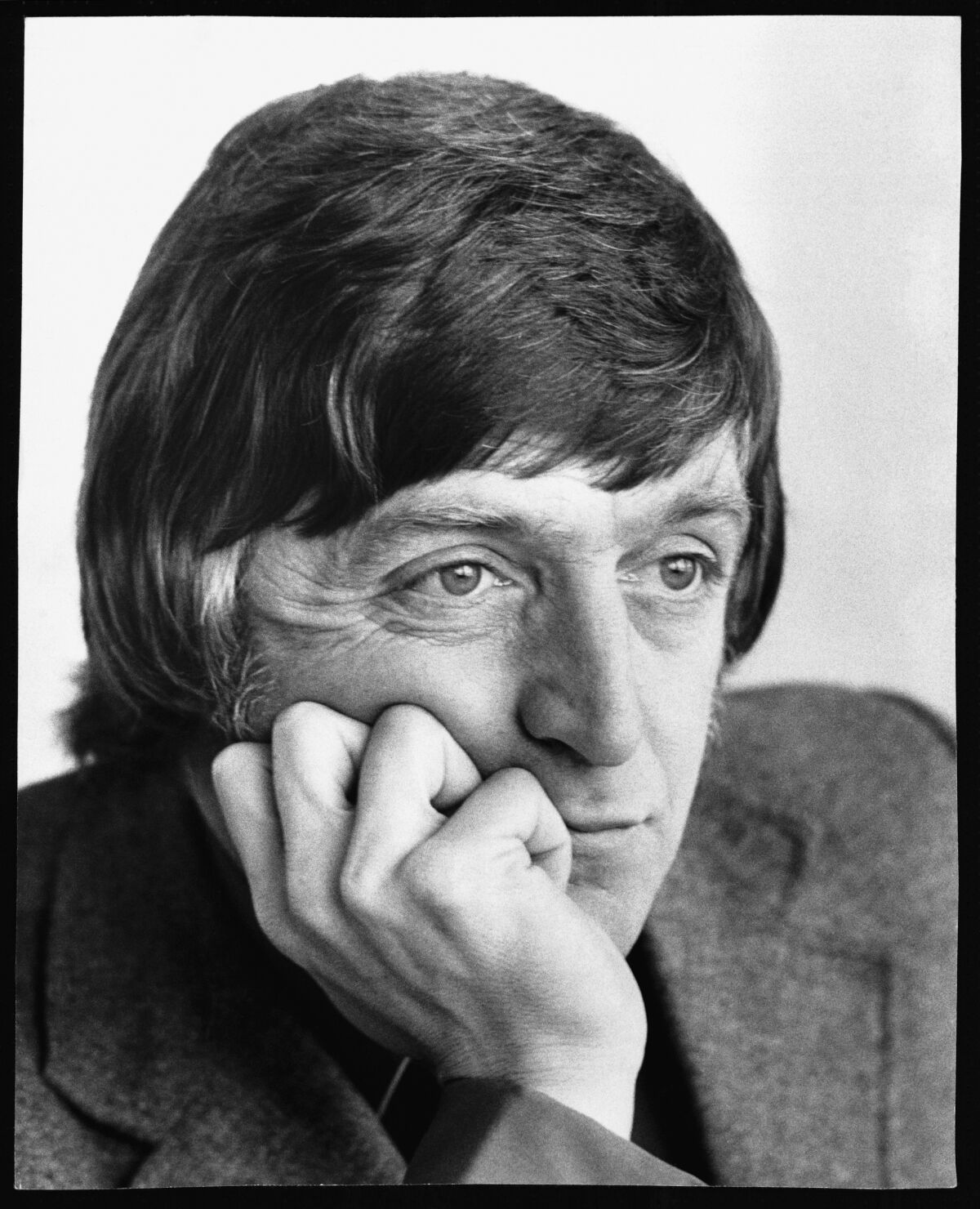 Source from Los Angeles Times
In the beginning of July 1955, a young Parkinson would begin his two years of National Service. During this time, he received a commission as an officer in the Royal Army Pay corps for becoming the youngest captain in the British Army at the time. Parkinson did not let military service deflect from his passion of journalism as during active service in Egypt, he was a British Army press liaison officer.
5. Early days of TV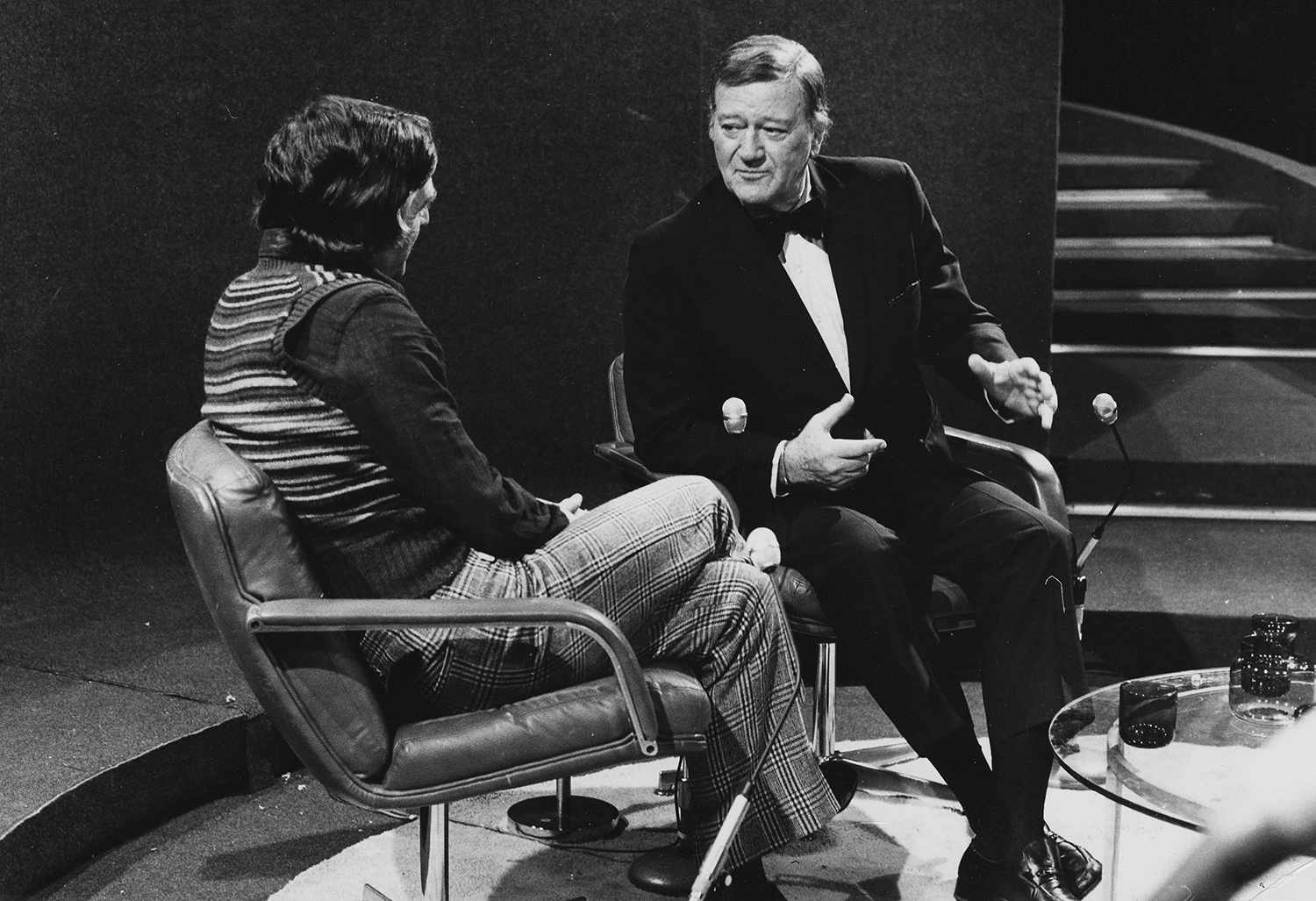 Source from Peoples Magazine
In the 1960's, Parkinson would begin taking steps in the world of television. He worked on programmes about current affairs for the BBC and Manchester- based Granada Television. One of his first presenting roles was Granada's Cinema, a late night film review show, which would see his popularity build with British audience opening the avenue for his biggest opportunity!
6. Parkinson and the Timeless Interviews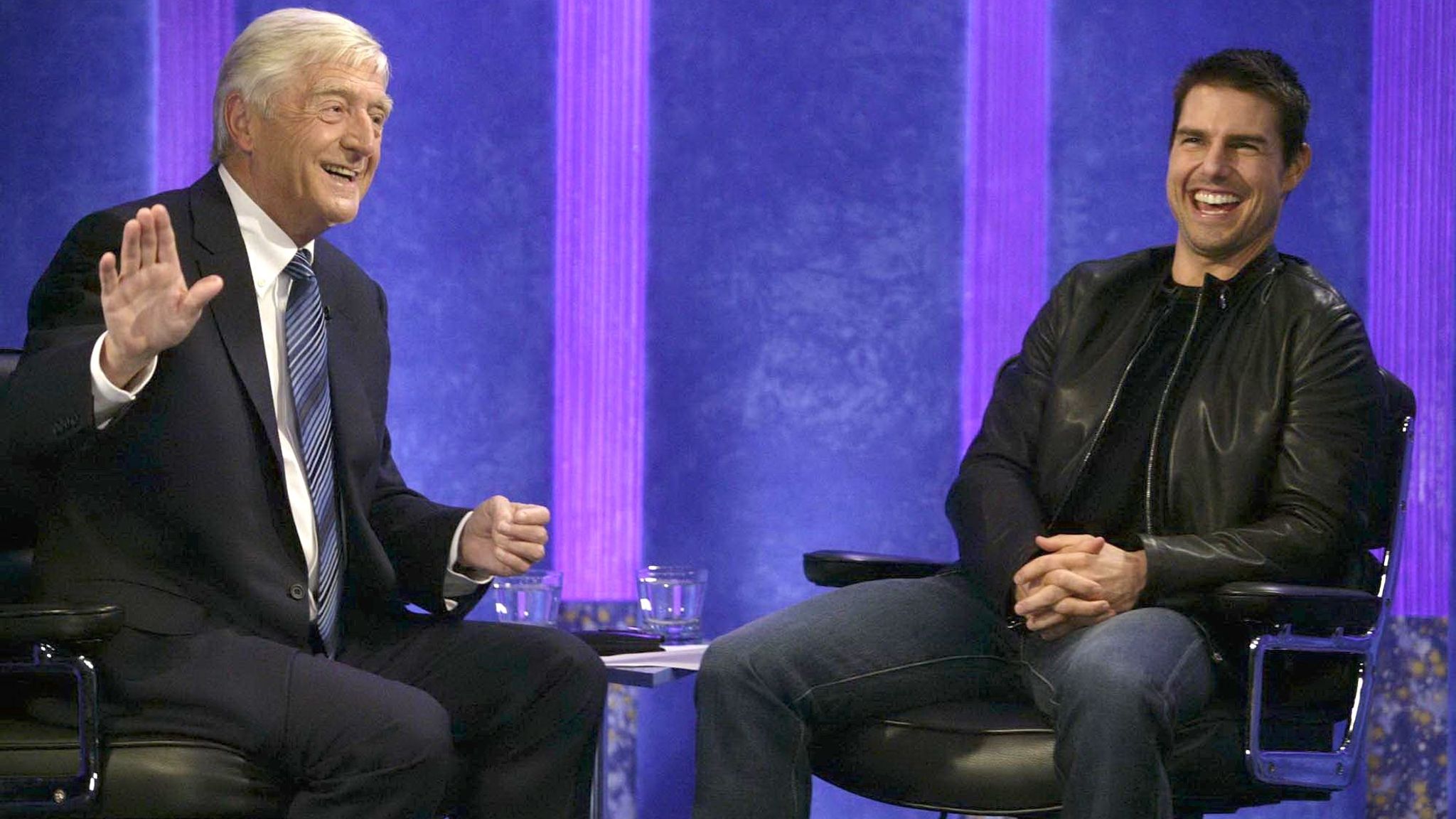 Source from Sky News
Parkinson was a chat show hosted by Michael which started in 19th June 1971 and spanned for almost 20 years across two stints. Parkinson would have a wide range of guests from the world of music, sports and politics to name a few. Parkinson would later estimate that he had interviewed over 2000 guests across his career, with some particular interviews going down in history. More to come on that!
7. Parkinson's Dream Guests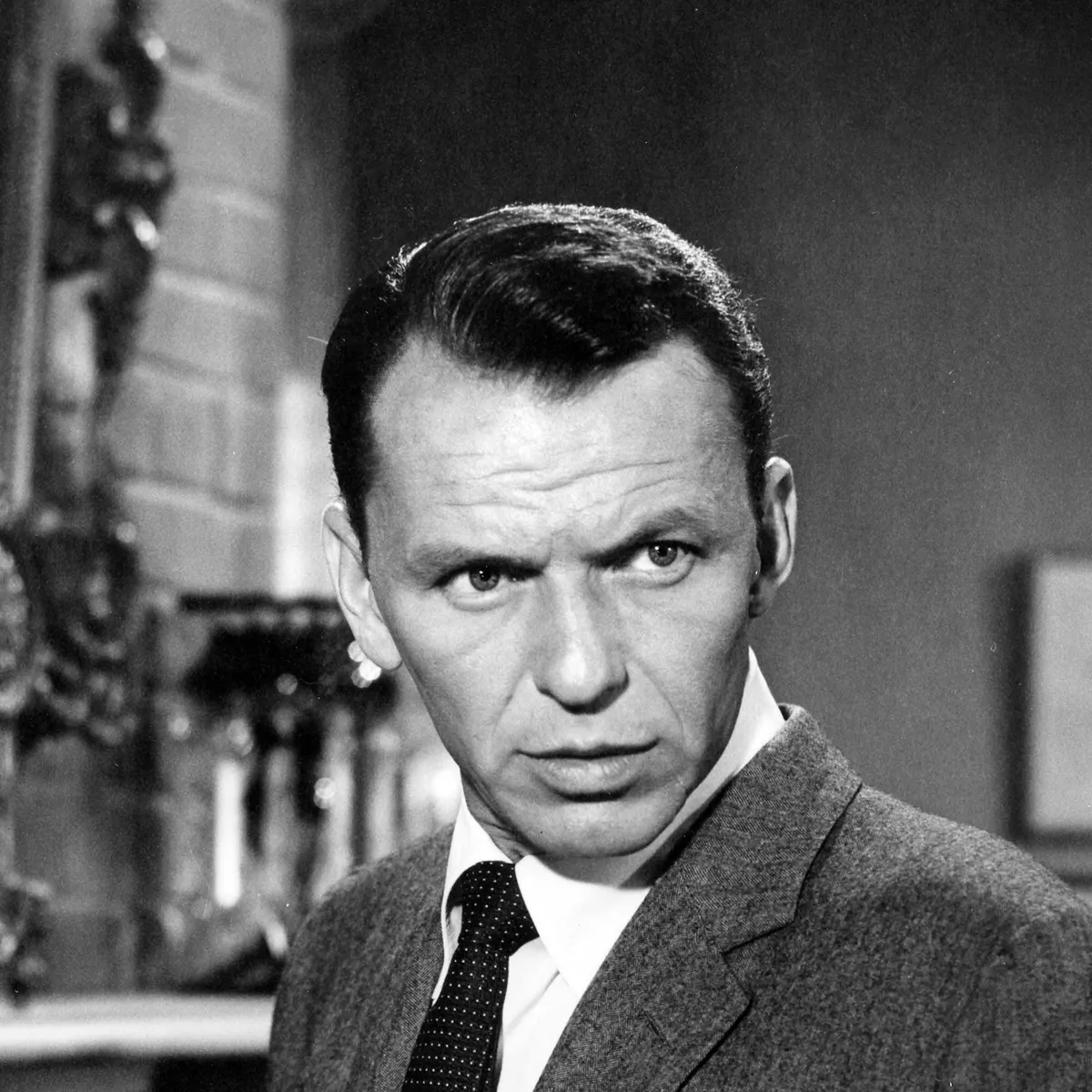 Source from The Guardian
Although Parkinson had the pleasure to interview over two thousand famous celebrities, there are two people who Michael never had the opportunity to chat to, which he regrets. American singer Frank Sinatra and Australian cricket player Sir Don Bradman were described as the 'holy grail' of interviews for Parkinson. Later in life, he would state that he had no regrets over his wide- spanning career.
8. Parkinson's one interview to watch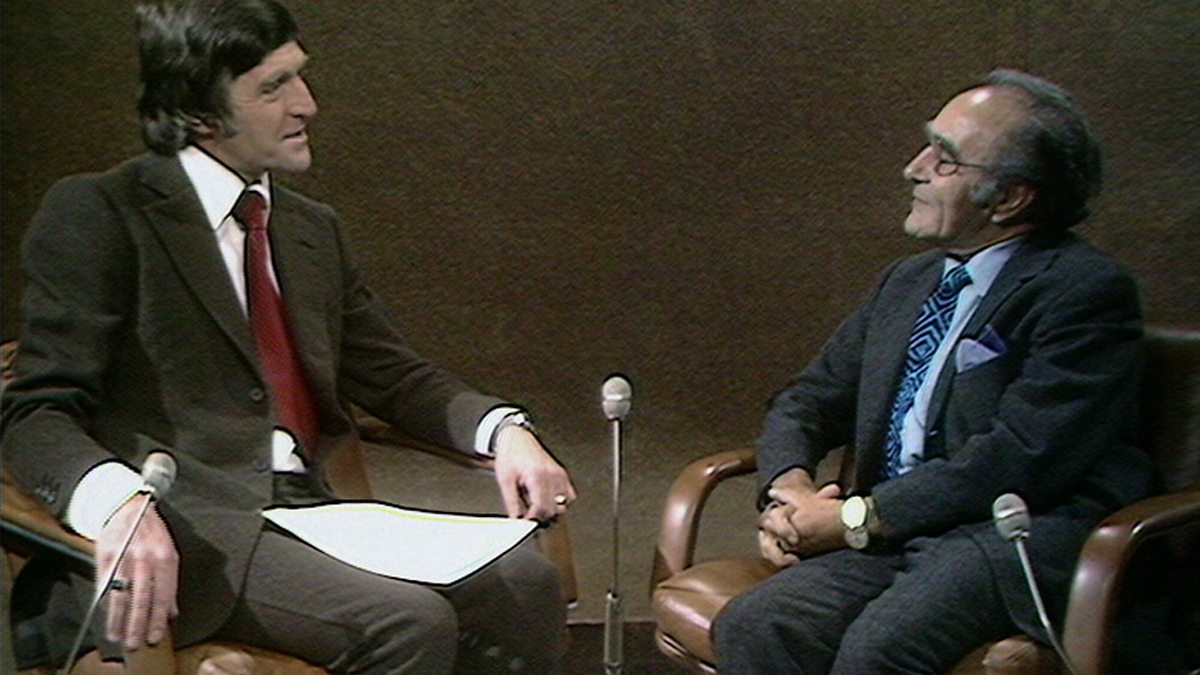 Source from BBC
Parkinson would conduct hundreds of thrilling, thought- provoking and emotional interviews throughout his famous career. One interview that Michael Parkinson would save is his interview with Professor Jacob Bronowski. The Polish- British mathematician shared his first impressions on arriving in Britain in the 1920s, his memories of filming at Auschwitz and his thoughts on science and the philosophy of life.
9. The End of an Era
Source from Guardian
Parkinson, his talk show, came to an end in 2007 which consisted of 31 series and racking up 540 episodes. Some of the greatest names he conducted interviews with included: Cameron Diaz, Celine Dion, Elton John, Muhammed Ali and Ozzy Osbourne to name a select few. Scottish comedian Billy Connolly has the record for most appearances on the chat show with a whopping 15 occasions!
10. Helen Mirren Clash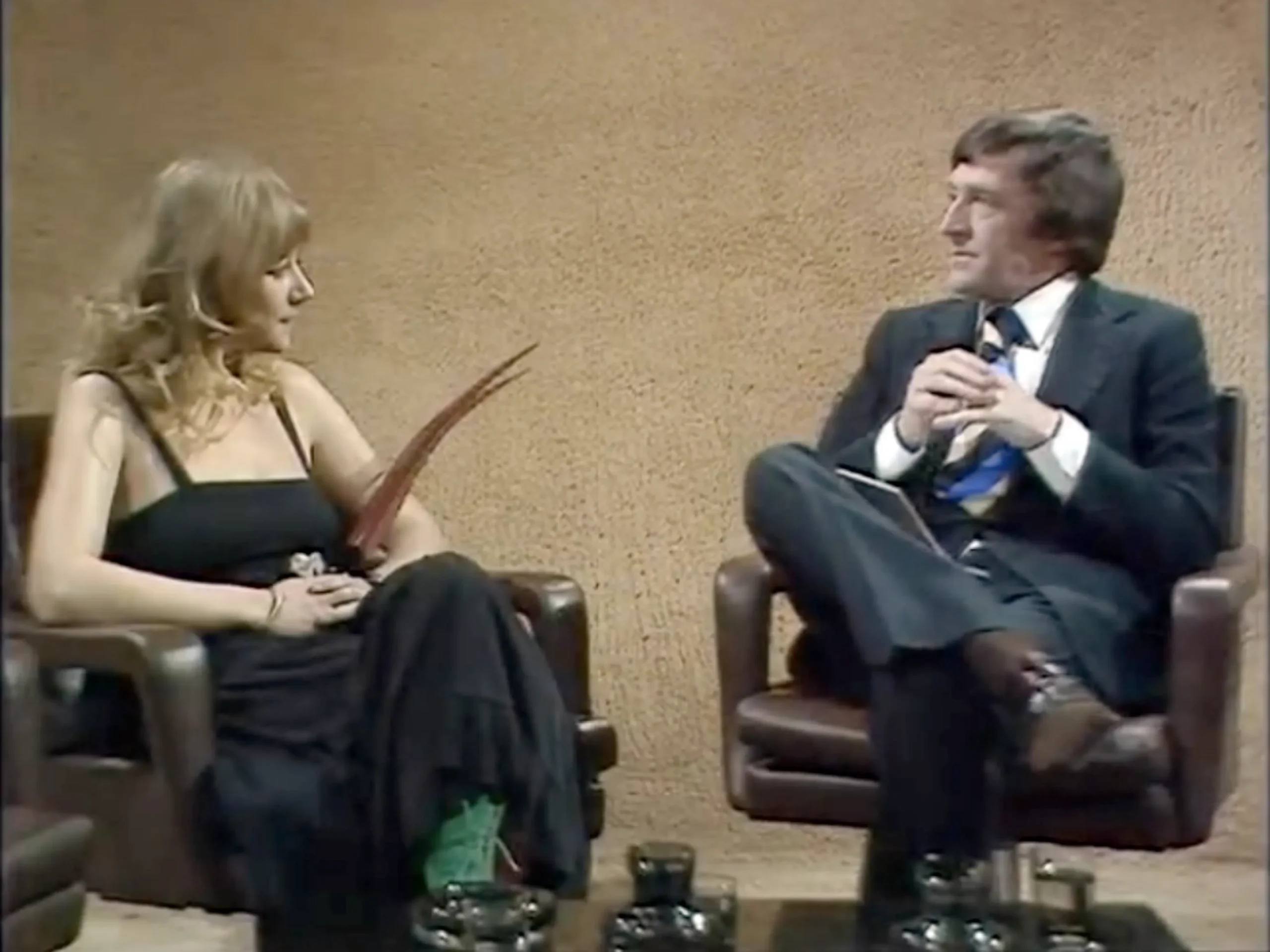 Source from The Sun
Not all interviews went swimmingly as sophisticated British actress Helen Mirren came to blows with Michael Parkinson. In the 1975 interview with a young Helen Mirren, Parkinson implied that serious actors could not have large breasts and introduced the actress as a "sex queen". Mirren later described the interviewer as a "sexist, old fart" however Michael would never apologised stating that he may have been "a bit over-reactive".
11. The Frostiest Interview Ever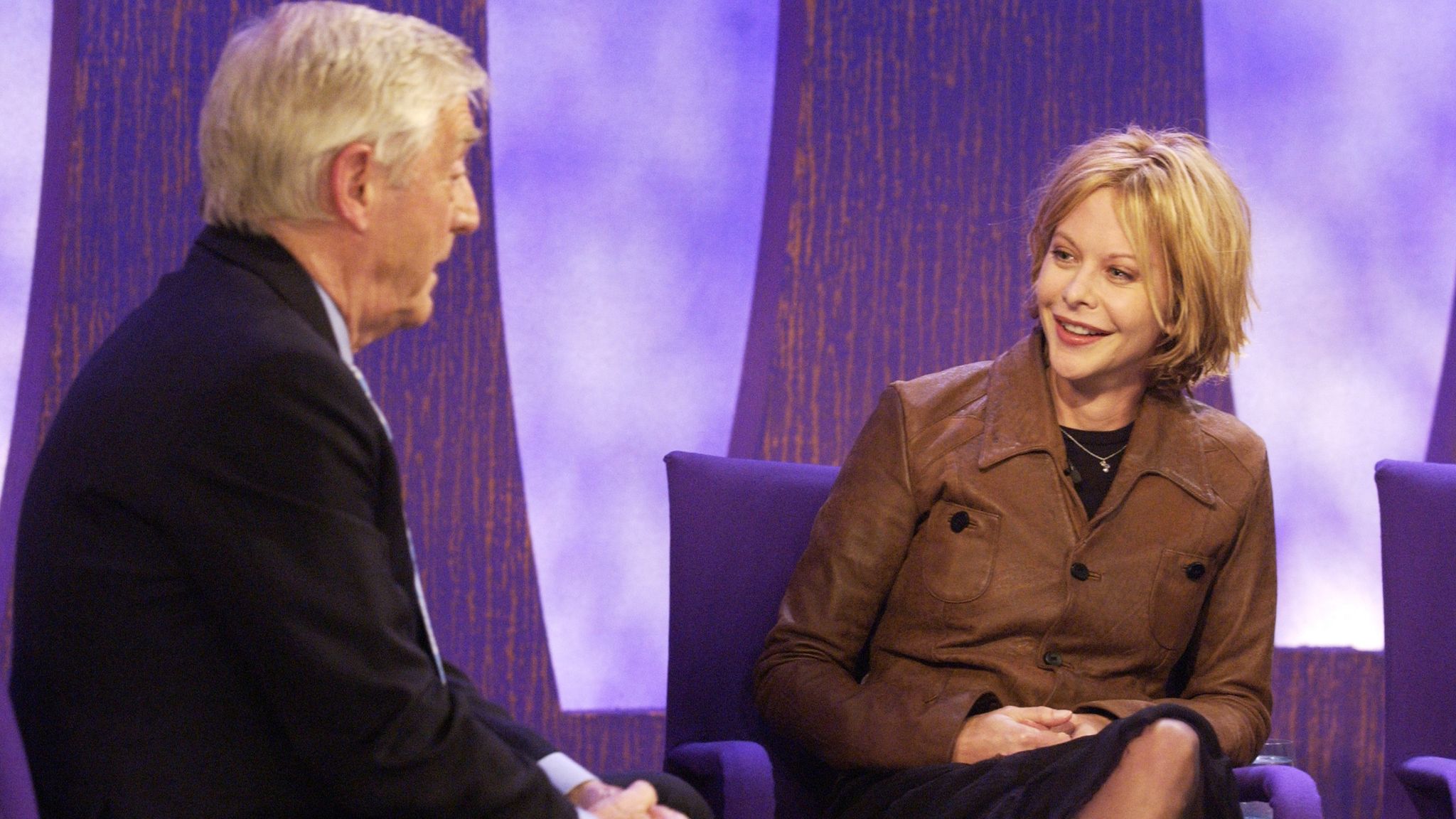 Source from Sky News
The name Michael Parkinson will always be linked with high quality, free flowing, insightful discussions with some of the worlds elite. However, one interview conducted in 2003 with Hollywood star Meg Ryan. Promoting her poorly received erotic thriller The Cut, Parkinson was faced with stony- faced Ryan who delivered one- word answers for the entirety!
12. Rubbing Shoulders with a Beatle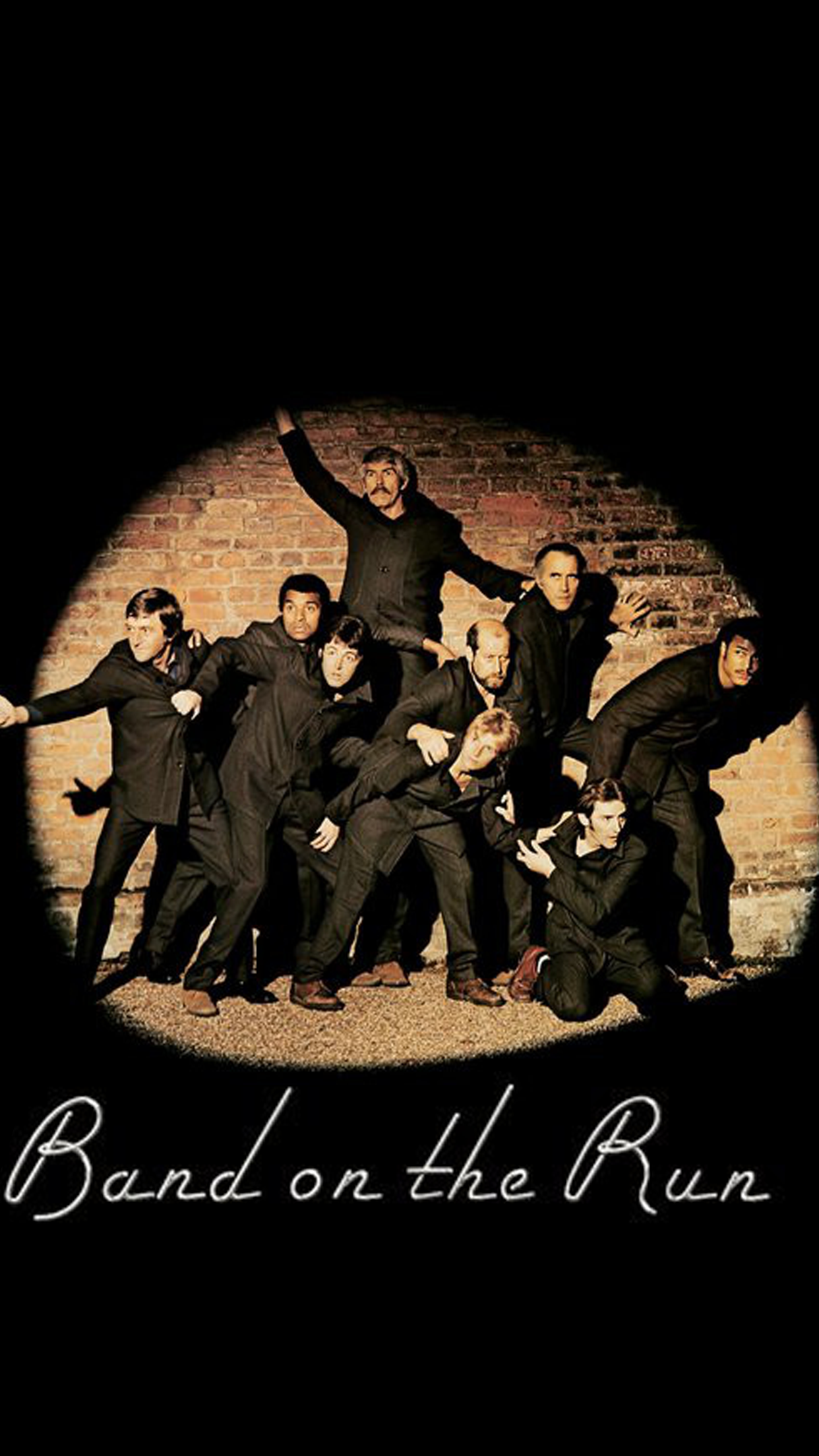 Source from Reddit
Being the most revered widely popular talk show host allowed Parkinson to be involved in some very cool projects. One of his biggest and earliest cameos was appearing on the cover of Paul McCartney's and the Wings third studio album album 'Band on the Run'. During the photograph for the cover, subjects would have to stay very still which would be problematic for the subjects being in a "substance haze" following a party held by McCartney.
13. Is this the way to Amarillo!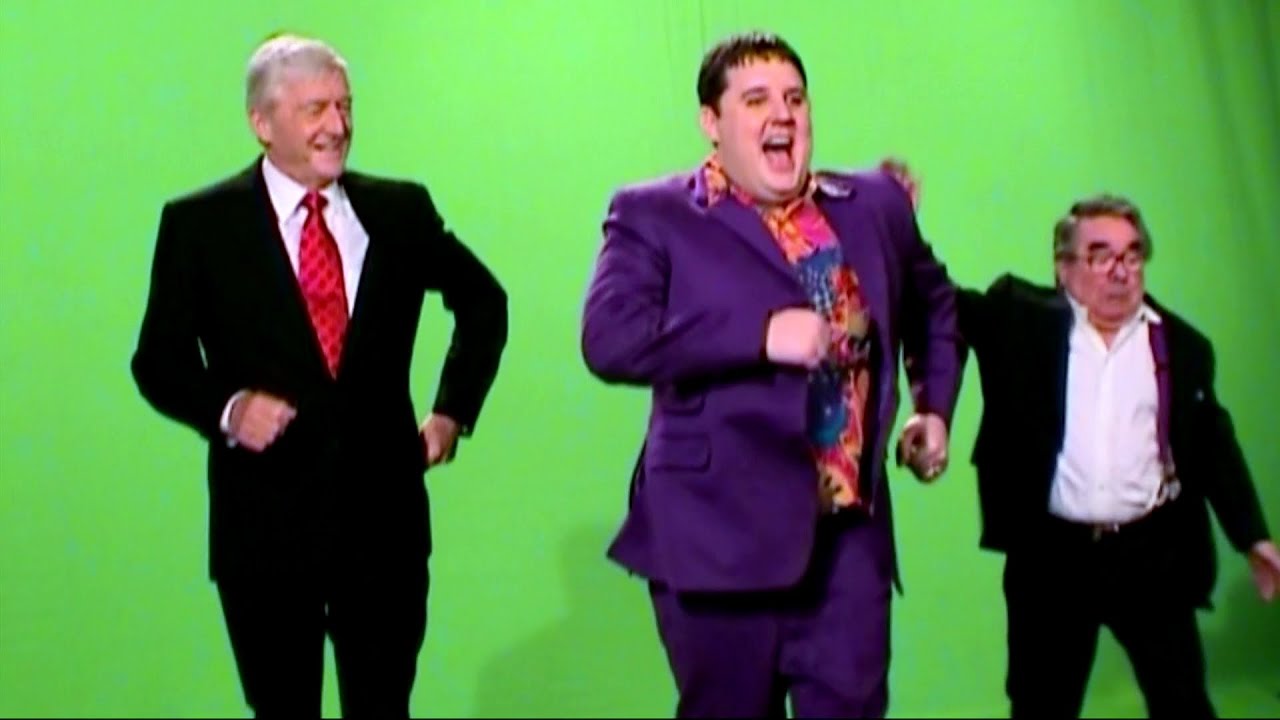 Source from Youtube
Michael Parkinson made another cameo, this time in a music video! Peter Kay's cover of Tony Christie hit (Is this the way to) Amarillo in 2007 for a British charity called Comic Relief. With lots of famous British celebrities Michael Parkinson can be seen with a wide smile and dressed in a very smart suit doing the actions to the song alongside Peter Kay and comedian Ronnie Corbett.
14. You'll never guess this famous film cameo!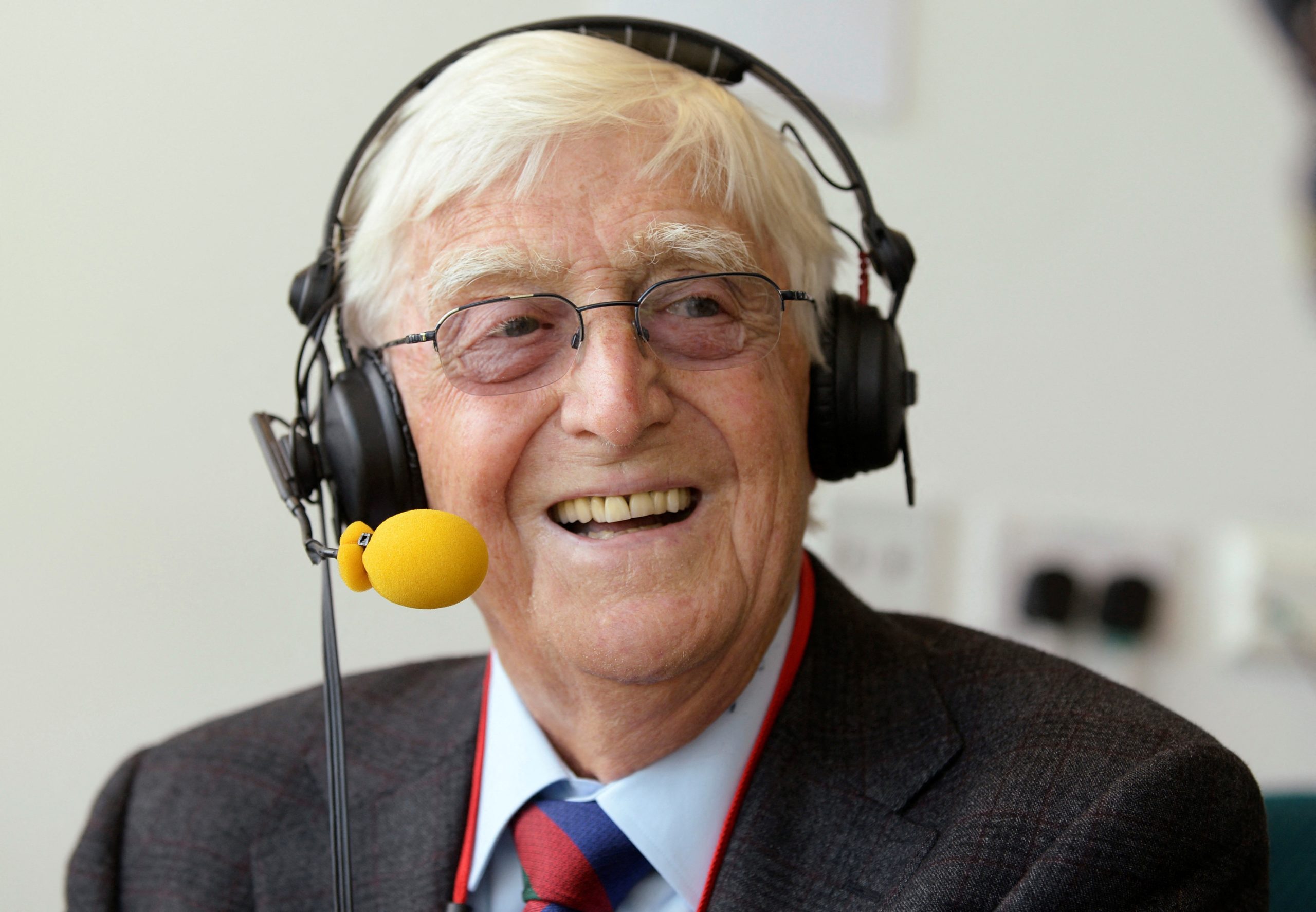 Source from Reuters
If I said that Michael Parkinson was in one of the greatest Christmas films ever made, would you believe me? Well, another cameo for Parkinson sees him appear in the 2003 romantic comedy Love Actually. Alongside a star-studded cast including Hugh Grant, Colin Firth and Keira Knightley, Parkinson is seen interviewing the character Billy Mack, played by Bill Nighy.
15. Alcohol Problems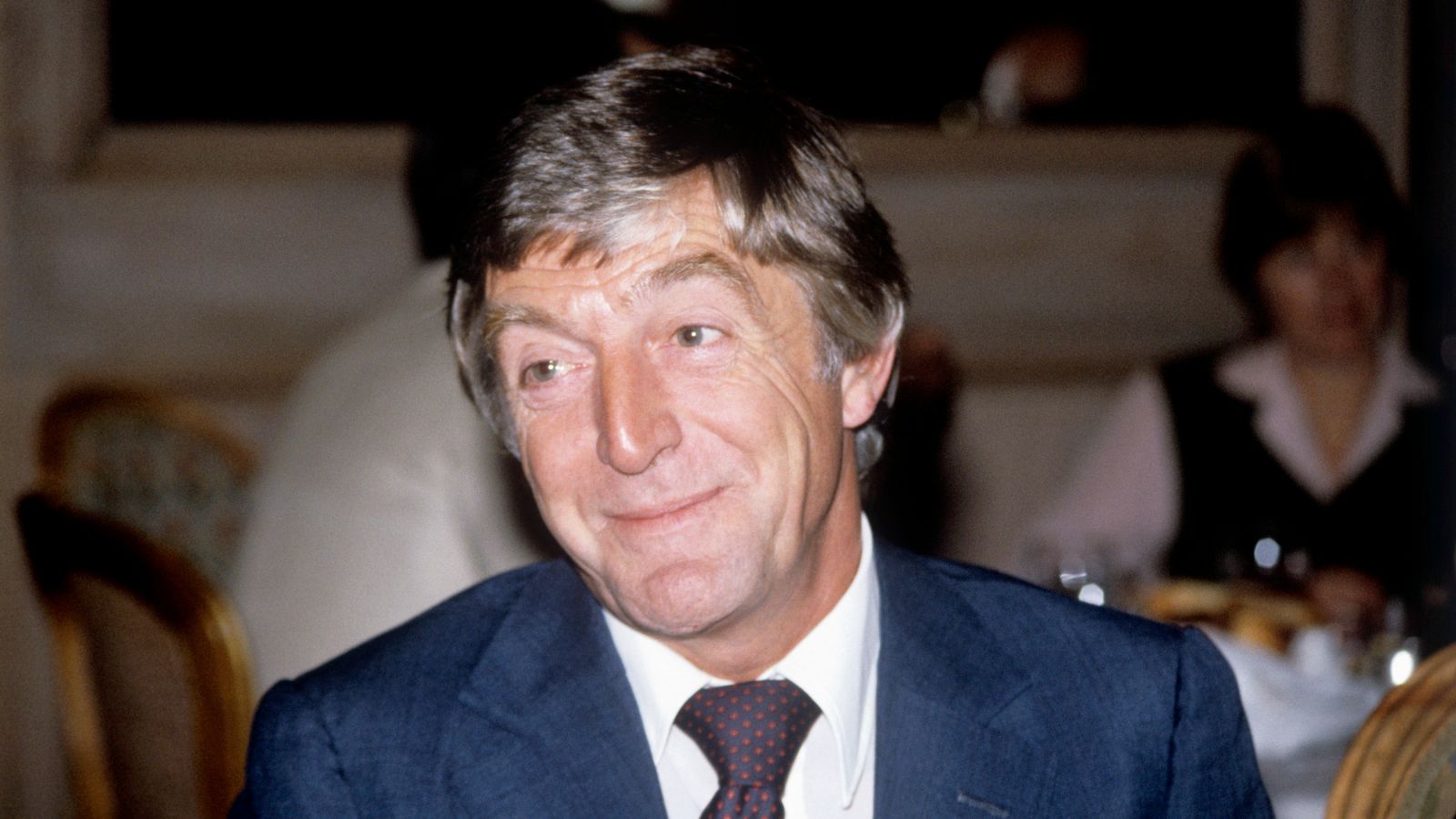 Source from Sky News
Despite being in a strong, happy marriage with wife Mary, it has not always been an easy ride for Parkinson. A troubling time led Michael to turn to relying on alcohol as he was "deeply unhappy" during a period in his long-standing marriage. Heavy drinking and "boozing" led to his wife Mary finally warning the presenter describing him as "ugly" when he was drunk.
16. Award Winning Career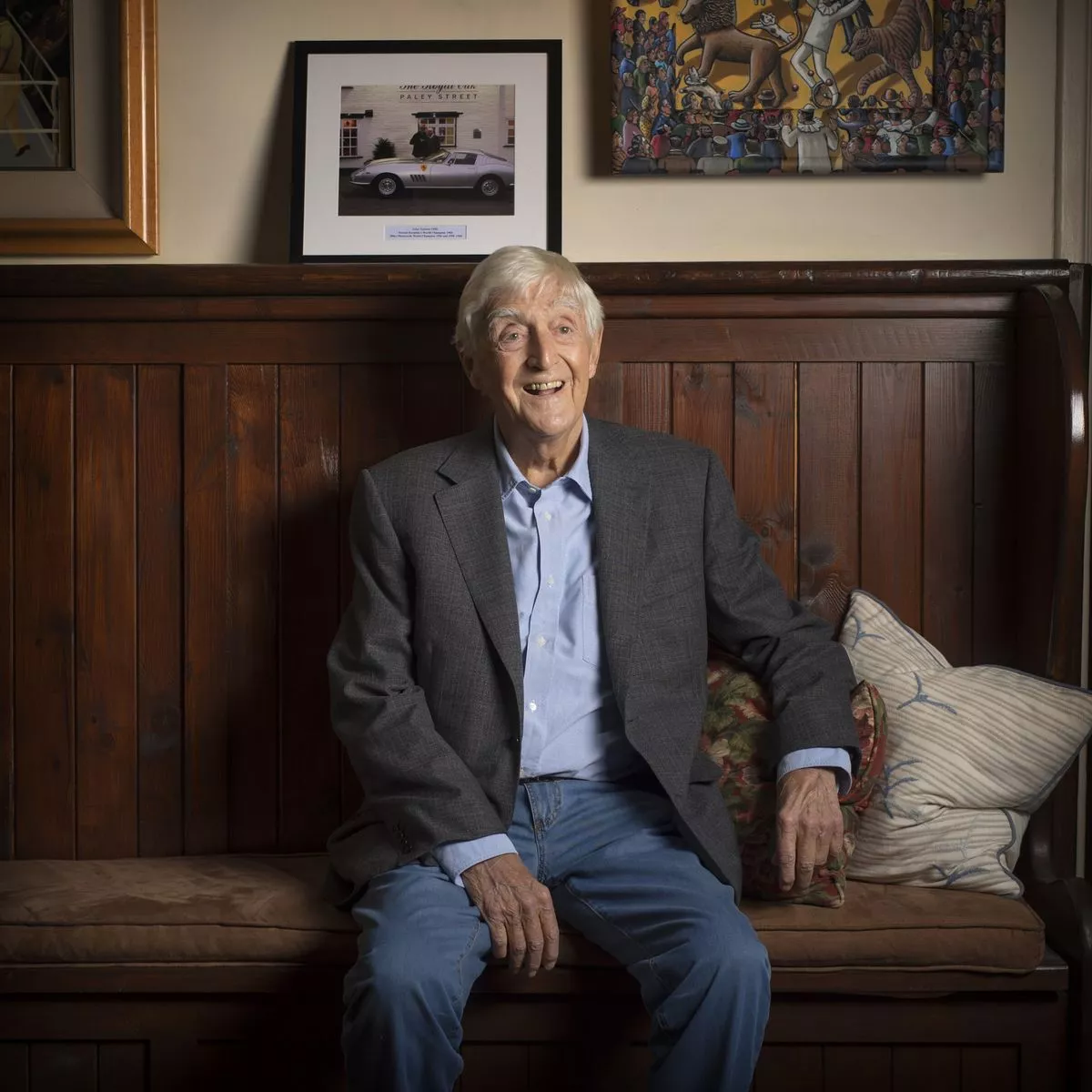 Source from OK! Magazine
Michael Parkinson won numerous awards during his career including a BAFTA, several National Television Awards and finished with 'Parkinson' being named in the BFI's top 10 British TV shows of all time. Michael Parkinson also received a Lifetime Achievement Award from The Yorkshire Society. Additionally, in 2008, Parkinson became the first Chancellor of Nottingham Trent University.
17. Receiving a knighthood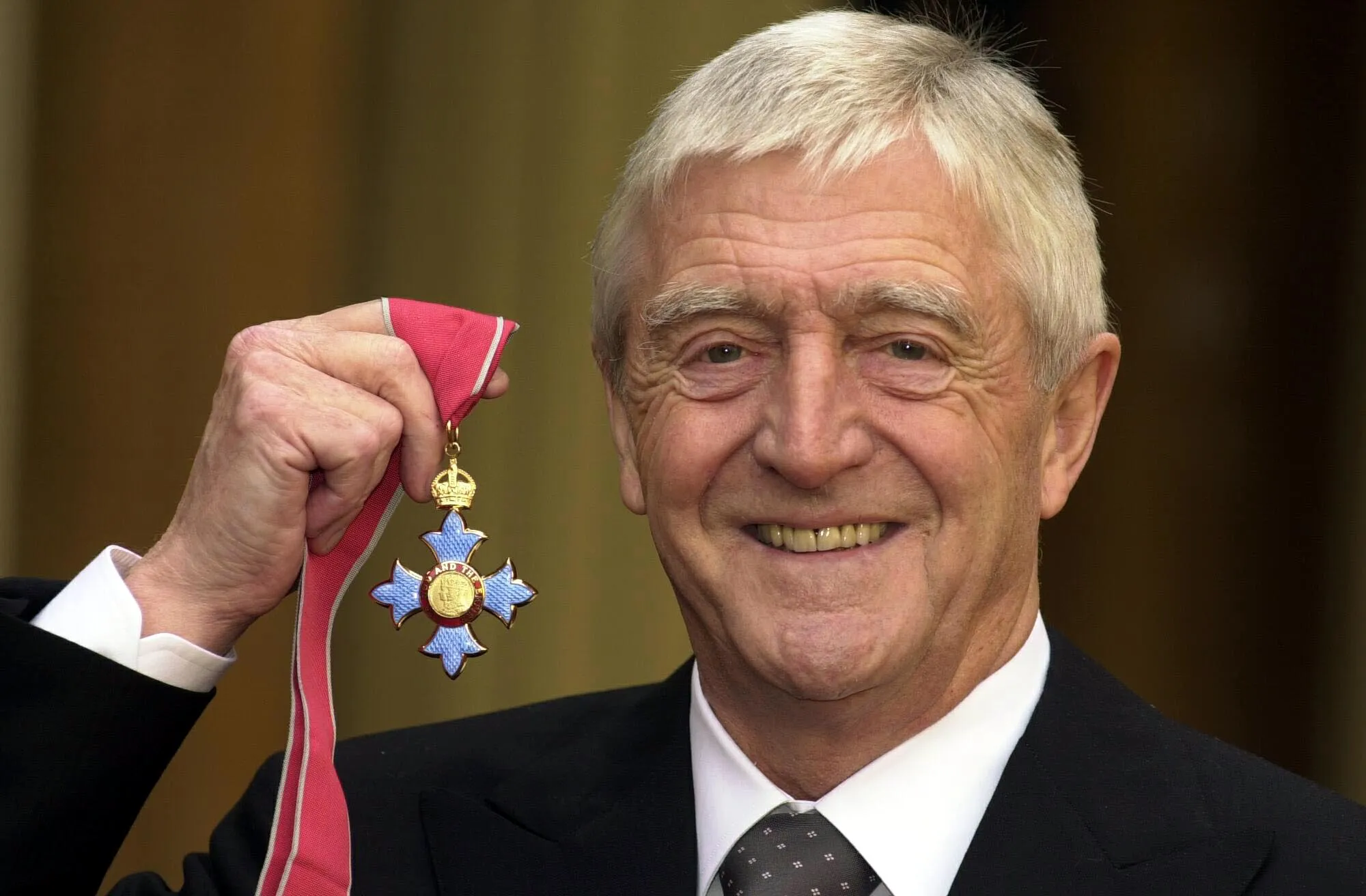 Source from San Diego Union Tribune
In the UK, receiving a knighthood or any other award from the royal family is perceived as one of the highest honours you can reach. Michael Parkinson CBE from Prince Charles in 2000, before being knighted by the Queen in 2008 in the New Year's honour list for his services to broadcasting. He said that," It was a great honour and never envisioned something like this!"
18. Net Worth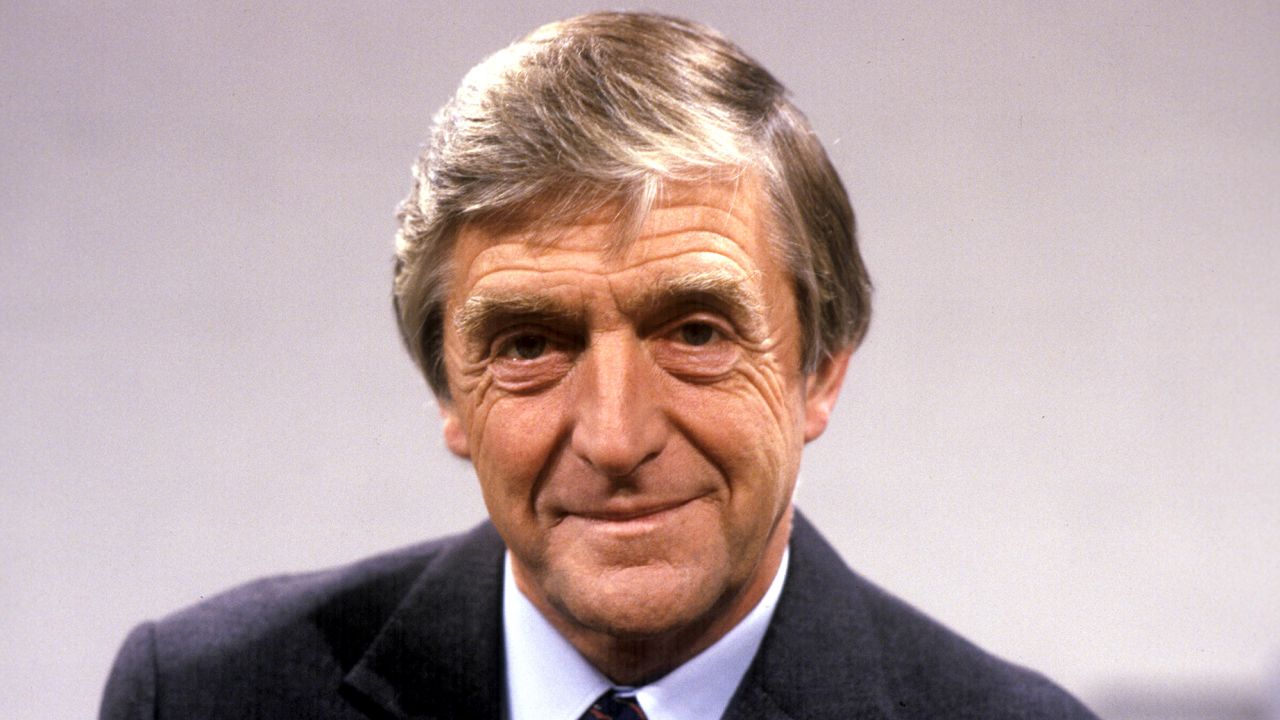 Source from CNN
Sir Michael Parkinson had a wide-spanning, greatly successful career rubbing shoulders with some of the greatest personalities in the last 40 years. His successful work on television attributed him to accumulating a whopping $12 million net worth. This is no surprise considering the guests on his chat show, the shows popularity and his on screen presence making the masses sit down and take note.
19. A master of all trades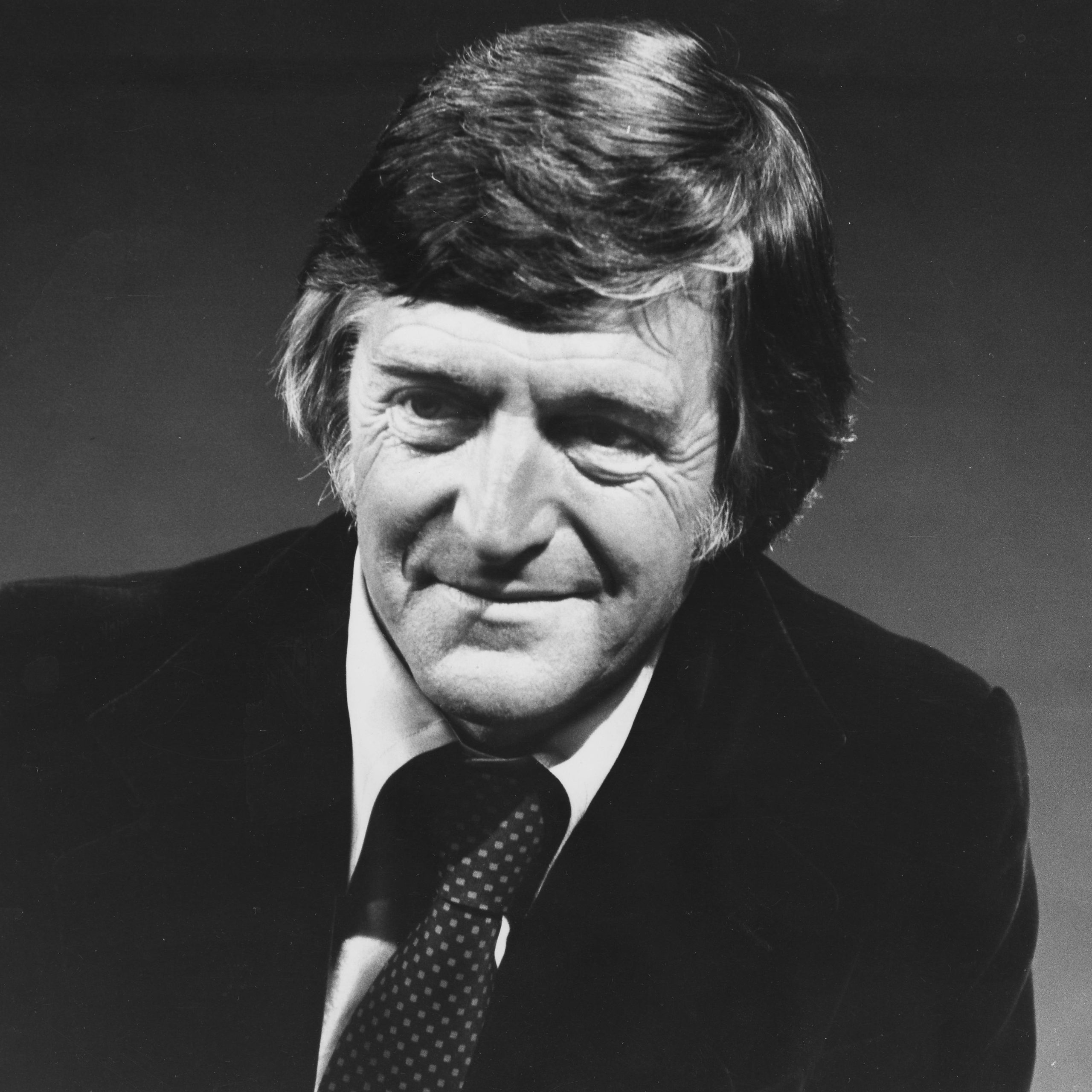 Source from Smooth Radio
Parkinson was well known for his career on television and radio, but not many people remember that he dipped his toe into writing stories. In the 1980s, Michael wrote a series of children's books called The Woofits about a family of anthropomorphic dog- like creature set in a fictional coal mining village in Yorkshire. The connotation with coal mining is with his father doing that same job when Michael was a child.
20. Retirement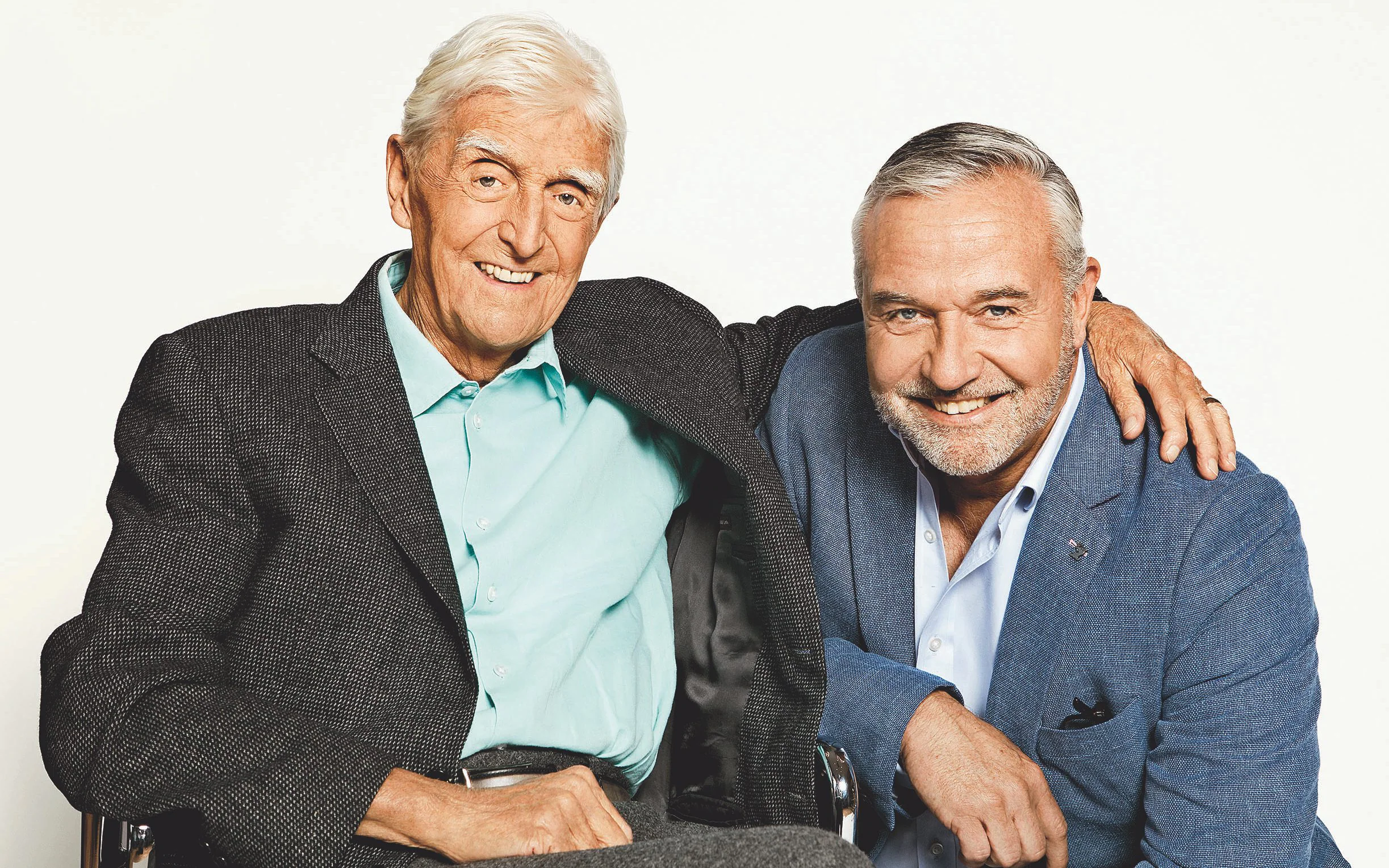 Source from The Telegraph
The final show of Parkinson was broadcasted on the 22nd December 2007. His next TV special would be a one off show called Parkinson at 50, broadcasted on the 28th August 2021. The show left viewers emotional as Parkinson looked back through his illustrious career. A fun fact about the TV special- the producer of the programme was also his son Mike.
21. Talented Children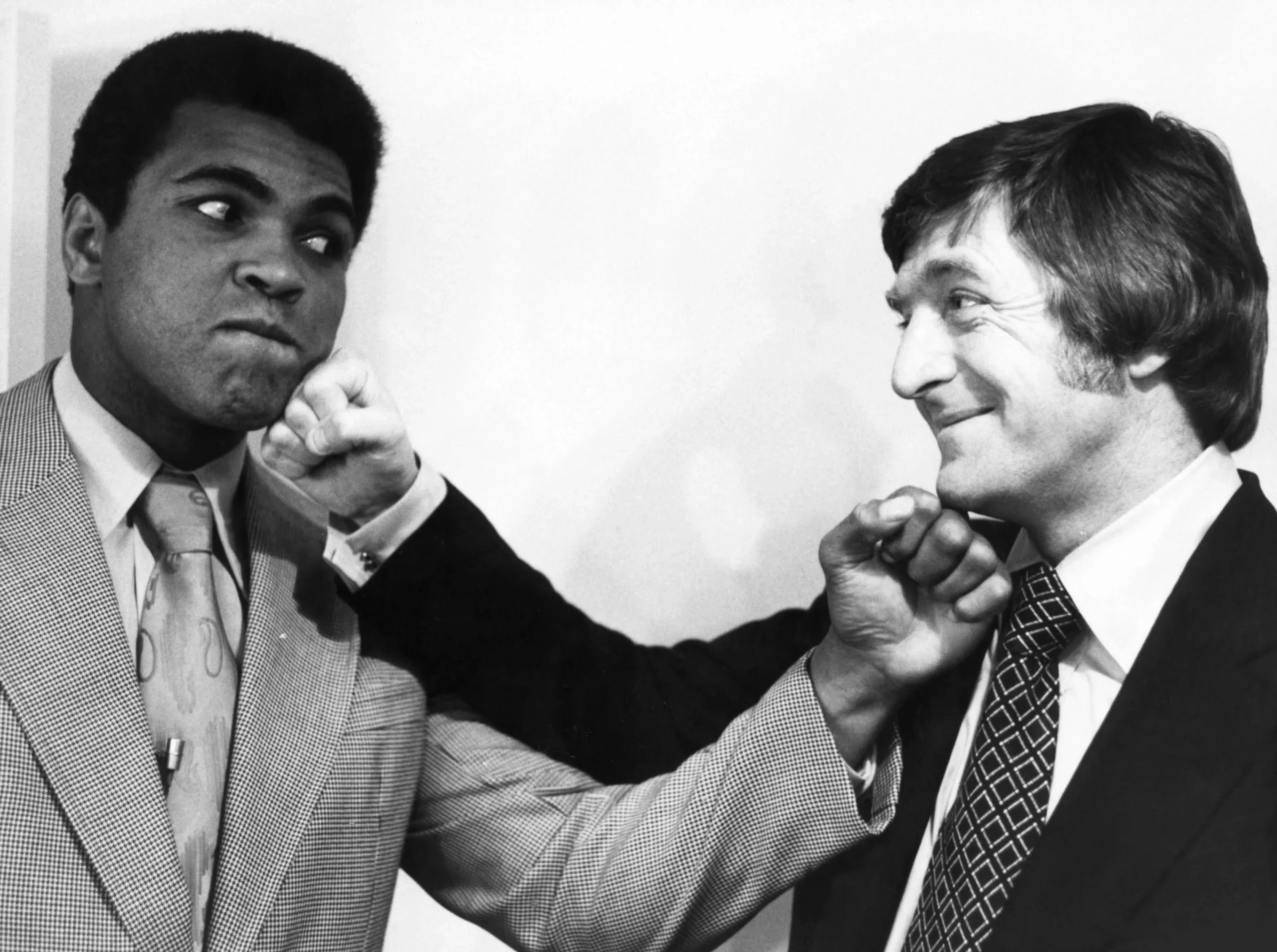 Source from talkSPORT
We have already mentioned Michael Parkinson Jr, the producer who followed his father footsteps into the world of television, but Parkinson has 2 more sons. Nick is a chef who has worked in restaurants in the heart of Paris and the world famous Savoy in London. Nick owned a pub with his father in Berkshire called the Royal Oak. Michael's final son, Andrew stayed out the limelight altogether.
22. Advertisement Work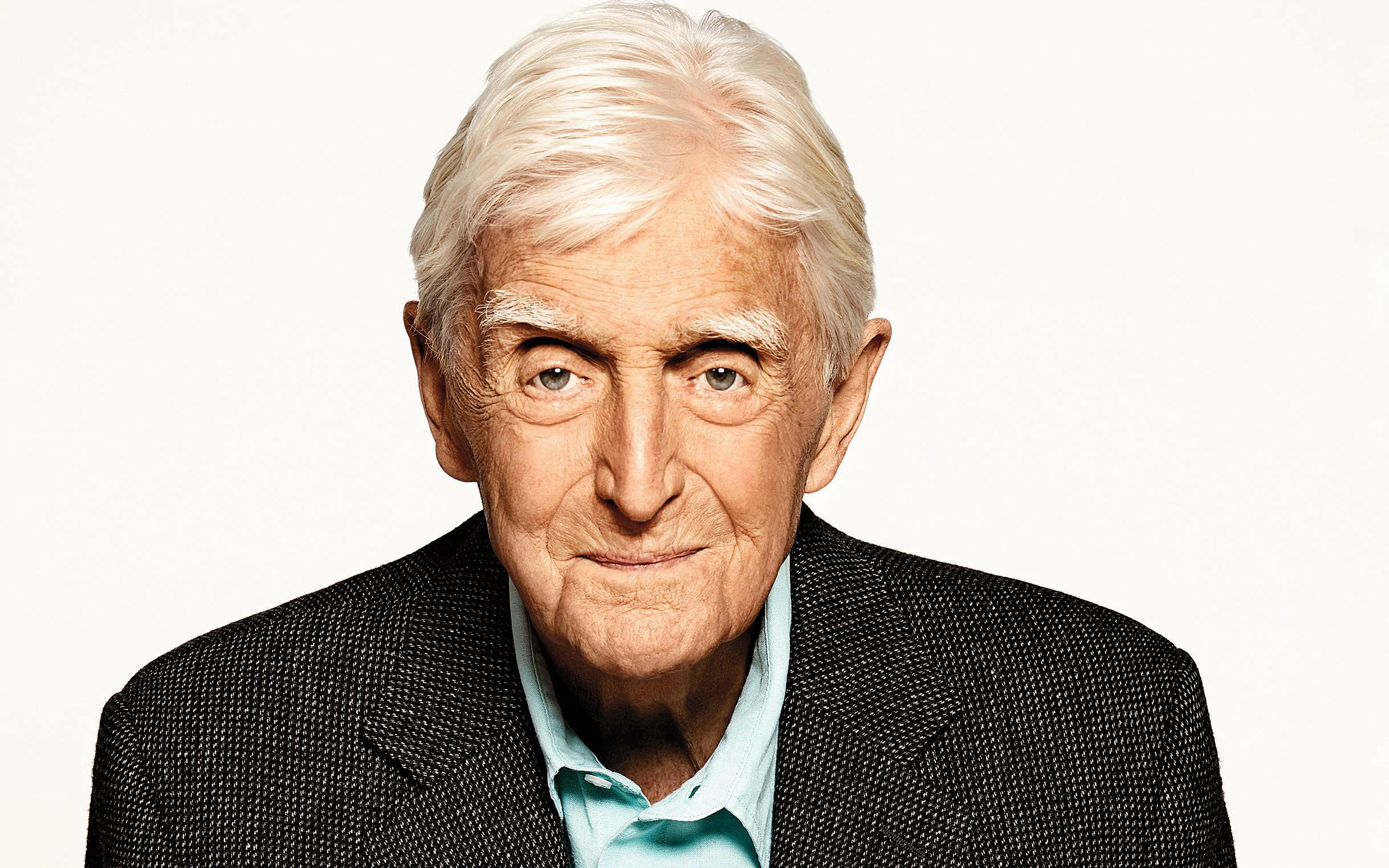 Source from The Telegraph
A certain generation in the UK will remember Michael Parkinson more for his appearance in a certain advert more than his world famous interviews. He was the face for of SunLife Guaranteed Over 50 Plan life insurance. However, this came with criticism in 2012 from UK money advice expert Martin Lewis stating that the plan was poor value for money for customers.
23. Health Battles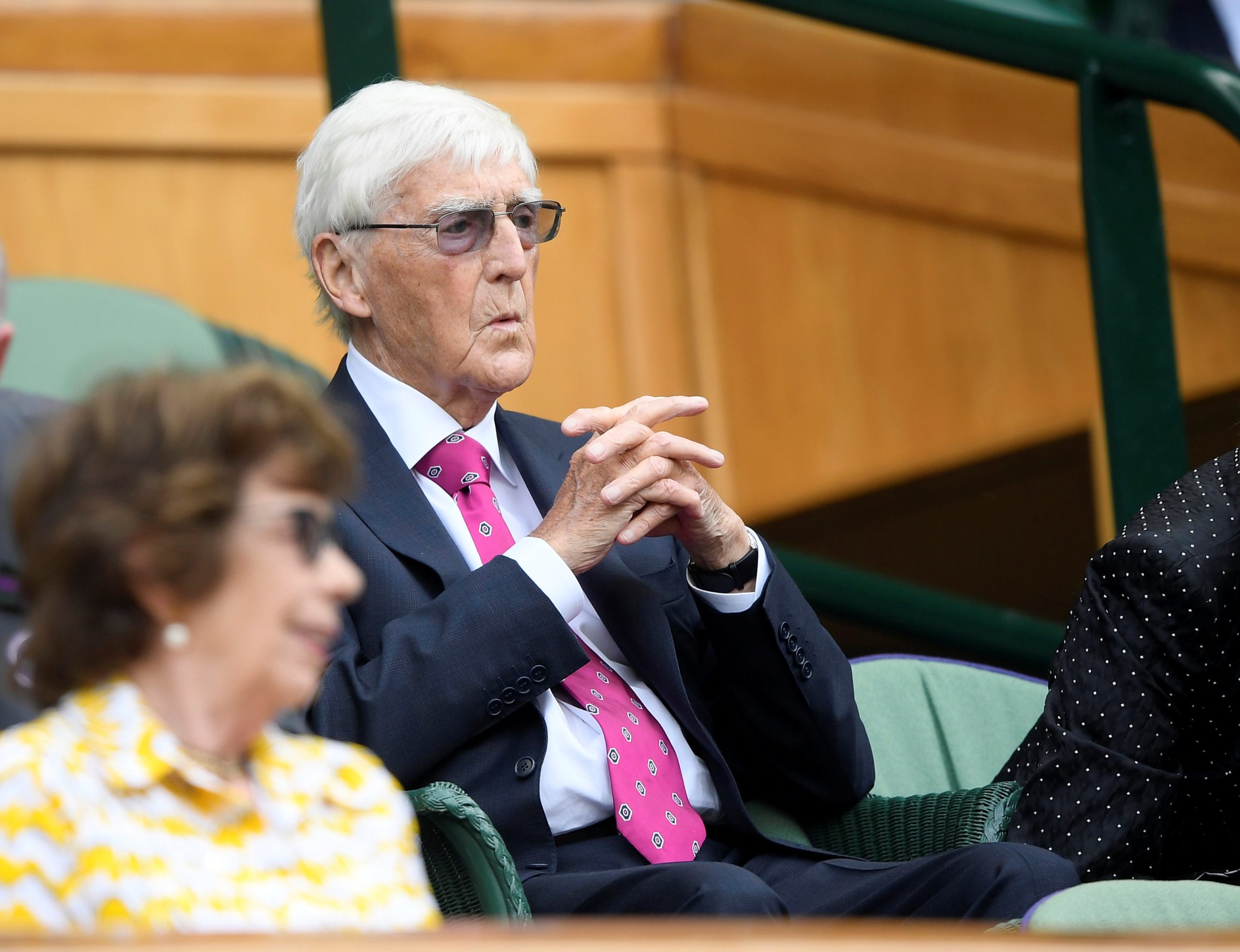 Source from Reuters
Alongside his issues with alcohol, Parkinson has had health scares later in his life. In 2013, Michael announced that he had been diagnosed with prostate cancer. Two years later in 2015, he announced that he was given the all clear from the disease my medical professionals. After his diagnostic, Parkinson said, "When I was diagnosed with prostate cancer, I was shocked. But the doctors were very positive, and I soon had a good treatment plan in place which put me at ease."
24. Religious Point of View
Source from The Bookseller
The beauty of being the interviewer is the fact that your personality remains somewhat mysterious as the viewer is mostly concentrated on the famous interviewee. However in the RTE religious programme 'The Meaning of Life', Parkinson said to broadcaster Gay Byrne, that he was an agnostic atheist. He added in a separate interview, "I'm not a very religious man and I don't believe in an afterlife so I am just resigned to one day, I suppose, dying with as much dignity as I possibly can."
25. Jade Goody comments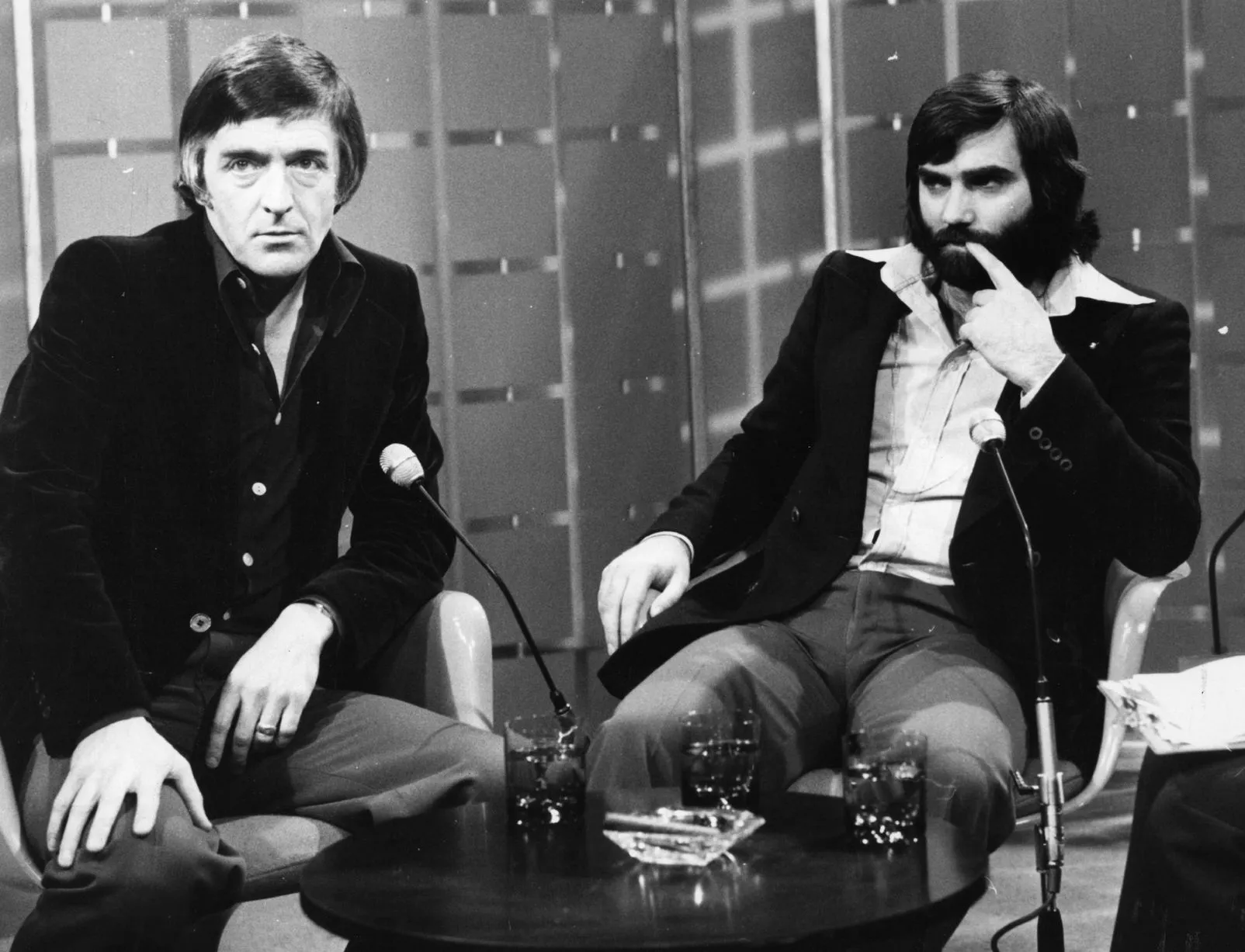 Source from Belfast Live
Jade Goody was a reality tv star, who first made their fame during the early series of Big Brother in the UK. Goody, 27 died from cervical cancer in 2009. Parkinson slammed those close to the TV star for taking advantage of Jade's death and said that her passing represented "all that is paltry and wretched about Britain". However, Parkinson took a U-Turn on this stance by pointing out the exploitation from Big Brother to its contestants.
26. Close Encounter with a Gorilla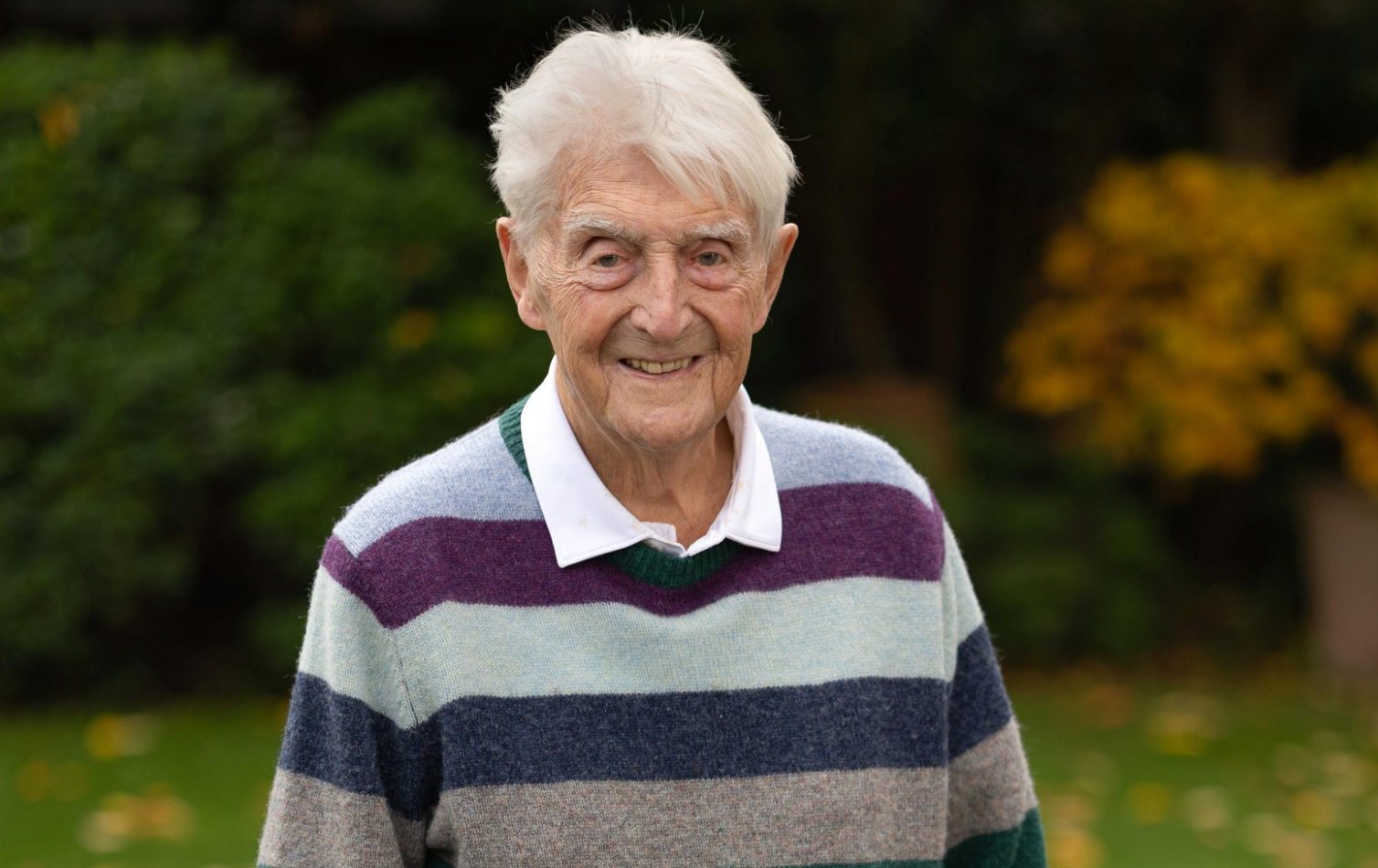 Source from Telegraph
During an episode of his show "Parkinson", a segment with a live gorilla did something that was not on script. The gorilla, named Bushman, became agitated and charged at the talk show host with Parkinson remaining calm and managing to continue with the broadcast. This moment truly showed the composure of Parkinson allowing his audience that see that he is startled by the wildest of things.
27. Early Music Career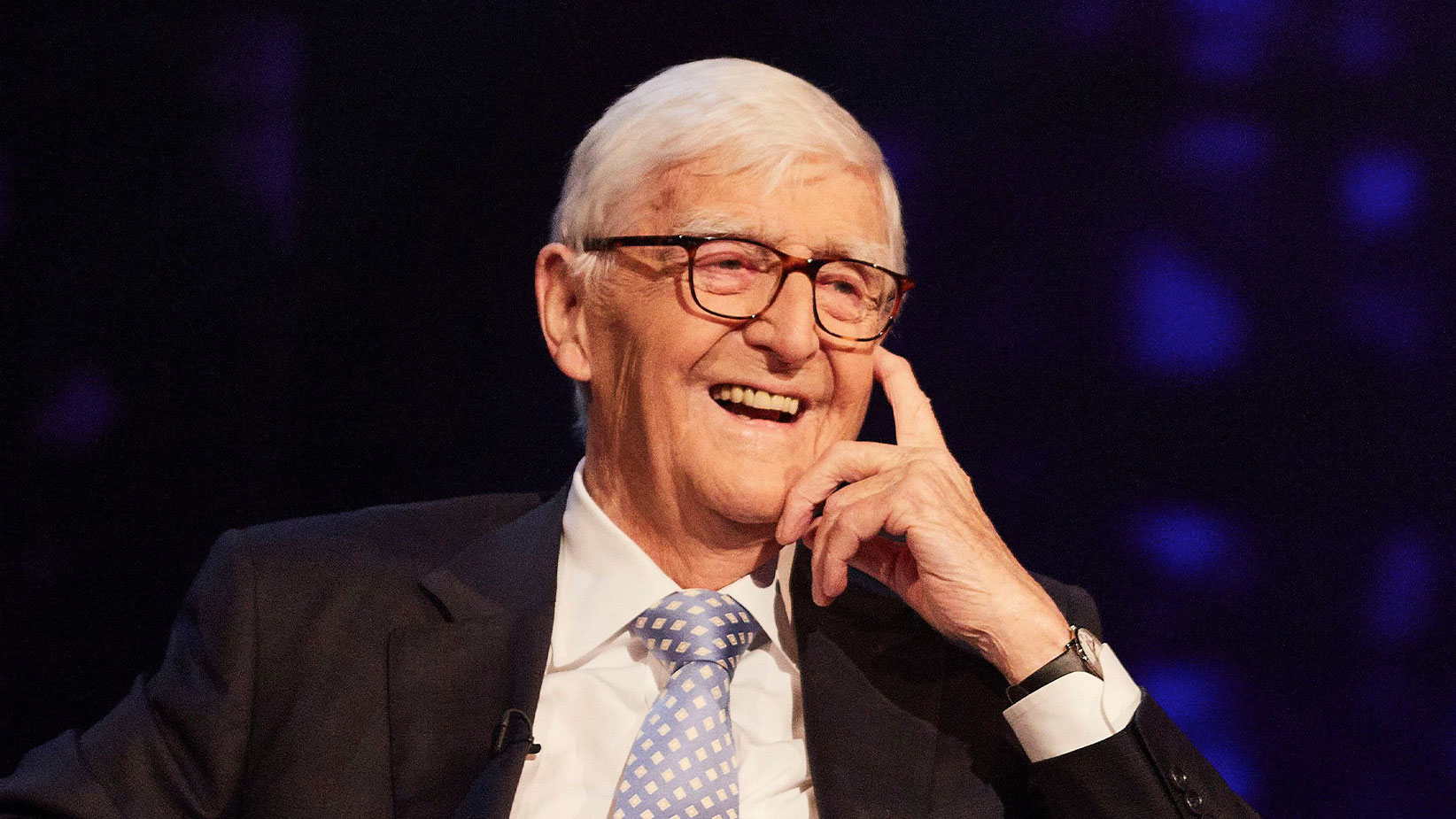 Source from ITVX
Parkinson truly can do it all and his music ability should not be slept on. In his youth, Michael Parkinson was part of a skiffle band called "The Parky Skiffle Group." Skiffle was a popular music genre in the UK during the 1950s that involved a mix of jazz, blues, and folk. Although famous in UK, skiffle is often said to have developed from New Orleans Jazz.
28. Brush with Hollywood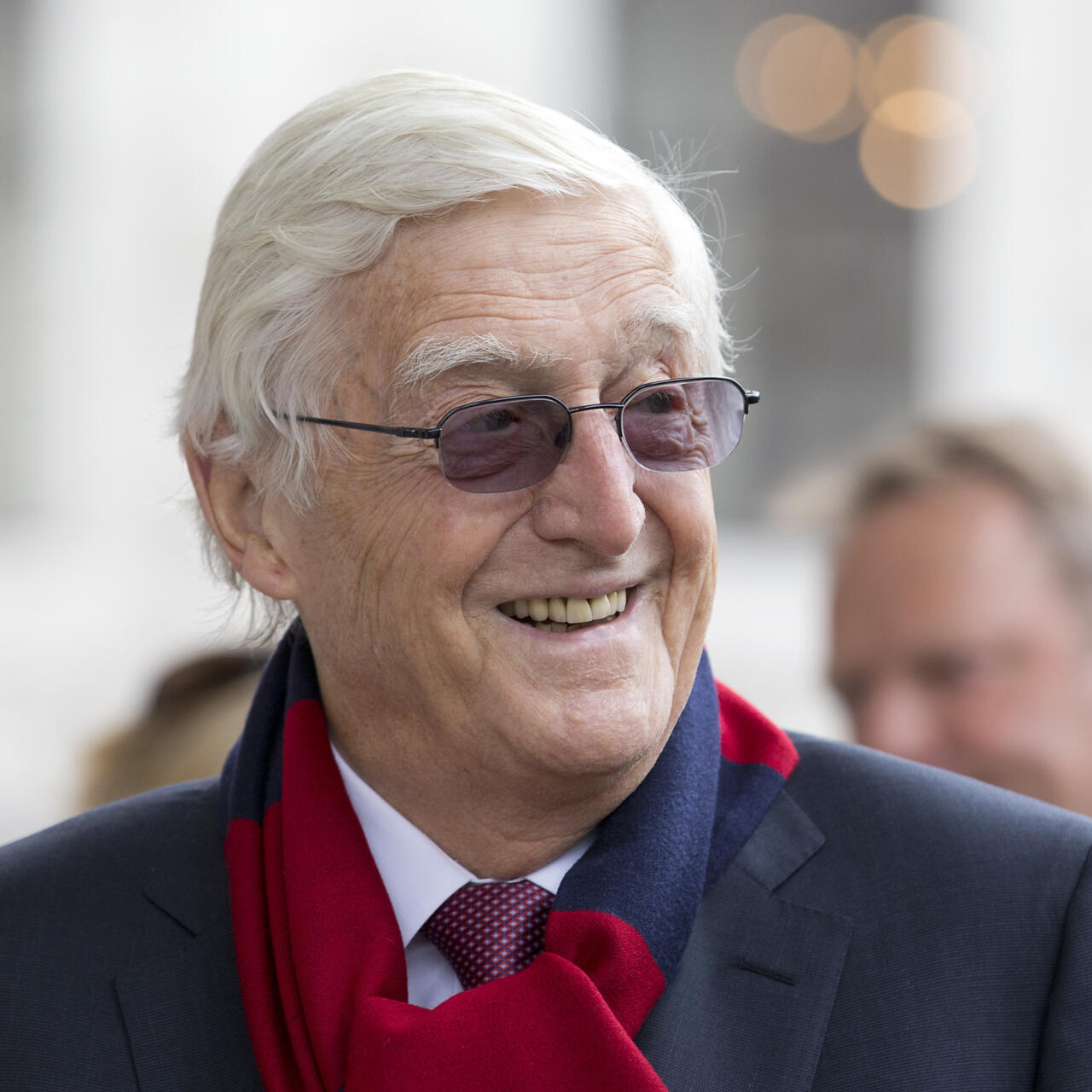 Source from France 24
Interviewing famous faces did get Parkinson some interesting opportunities. As a journalist Michael interviewed Hollywood actress Ingrid Bergman. The Casablanca actress was so impressed by the interview, she offered him a job as her personal press agent. However, Michael turned down the opportunity to pursue his journalism career. No one can deny Parkinson is drive to achieve his dream.
29. Fan of Oasis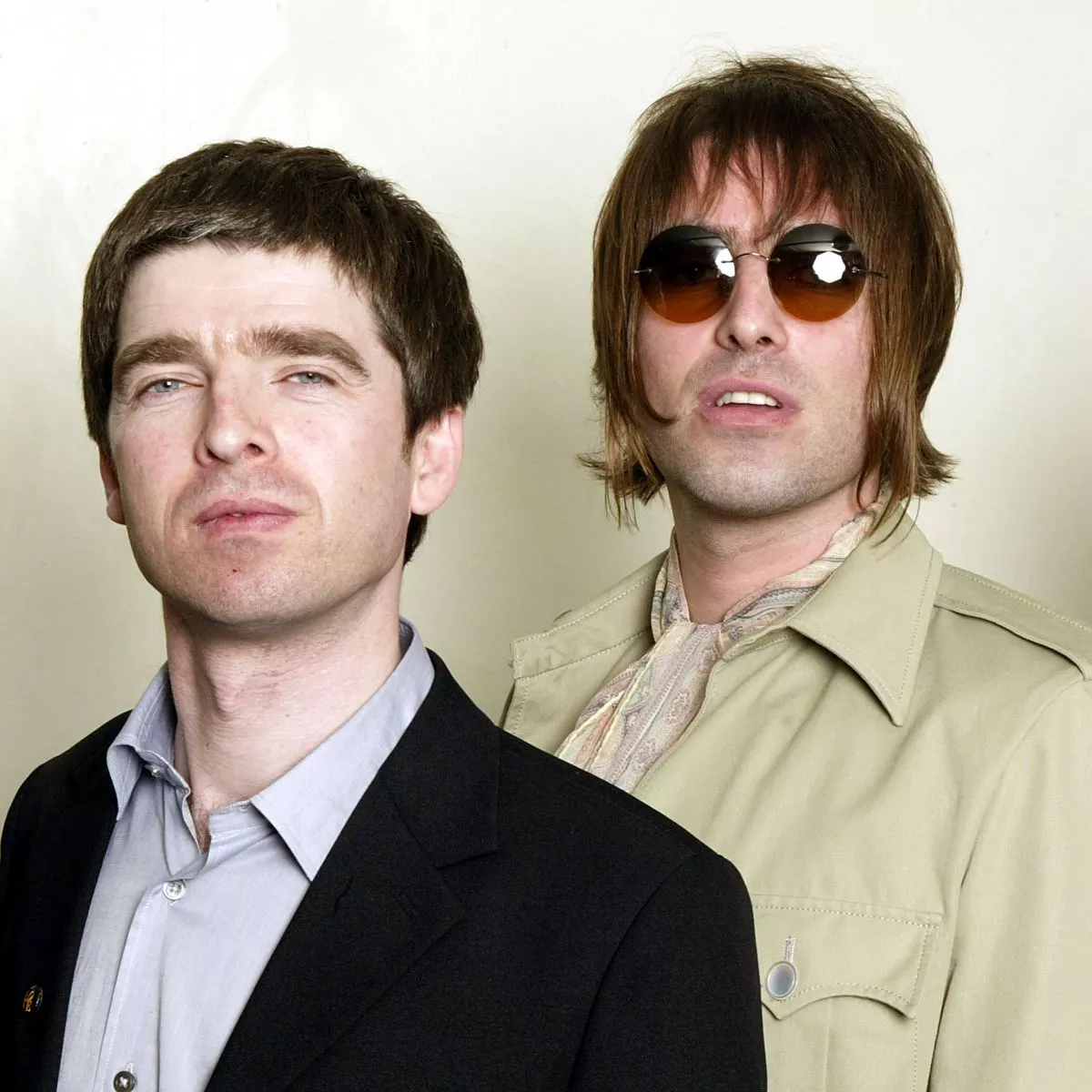 Source Irish Mirror
With his aspiration for Frank Sinatra, it's a surprise to hear that Parkinson is a big fan of the Rock'N'Roll quartet from Manchester, England. Oasis dominated the mid 90s with music rockstar brothers Liam and Noel Gallagher. Parkinson had Oasis as guests on his show and even wore an Oasis t-shirt during a photoshoot. This goes to show that Parkinson always had his finger on the pulse.
30. Innovative Format Changes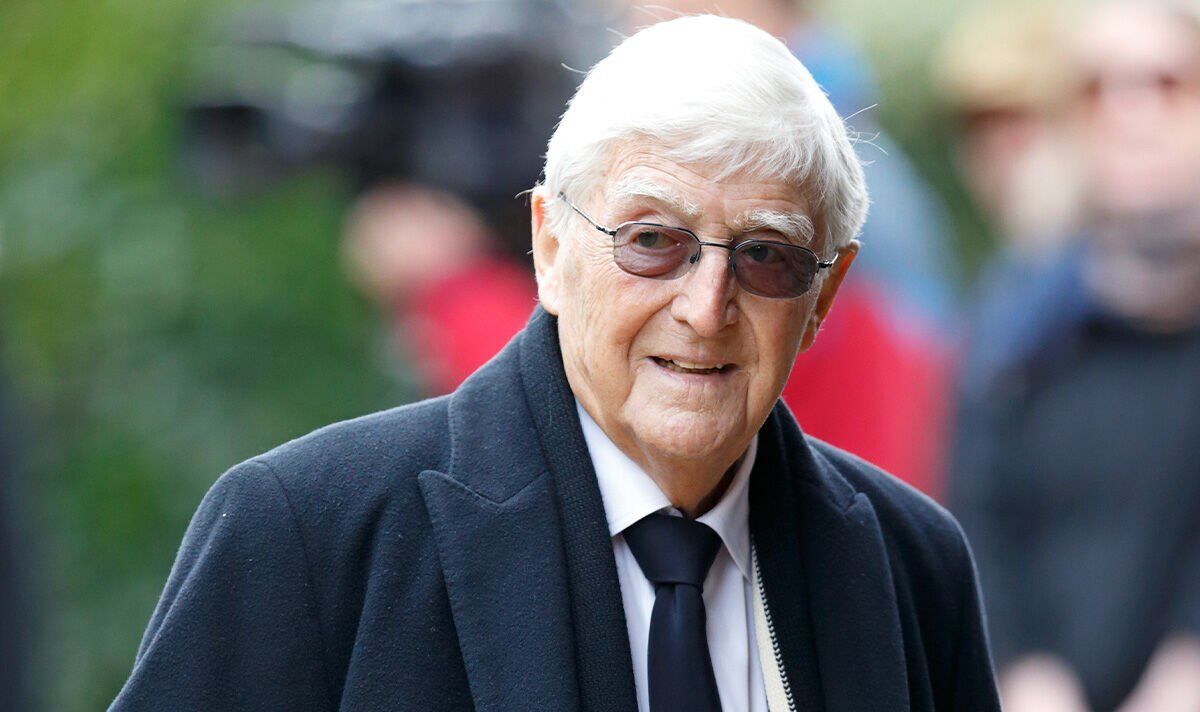 Source from Daily Express
The Parkinson show paved the way for talk show hosts and constantly changed its style or look to keep the long-standing show fresh for the viewers. Parkinson an unusual round table which was innovative for its day. Guests would sit around the circular table, creating a more atmospheric and personal environment. This would allow more guarded celebrities more confidence to share stories from their lives.