Things Everyone Should Do Before They Leave The House
By Jack Clark
3 weeks ago
1. Check the Weather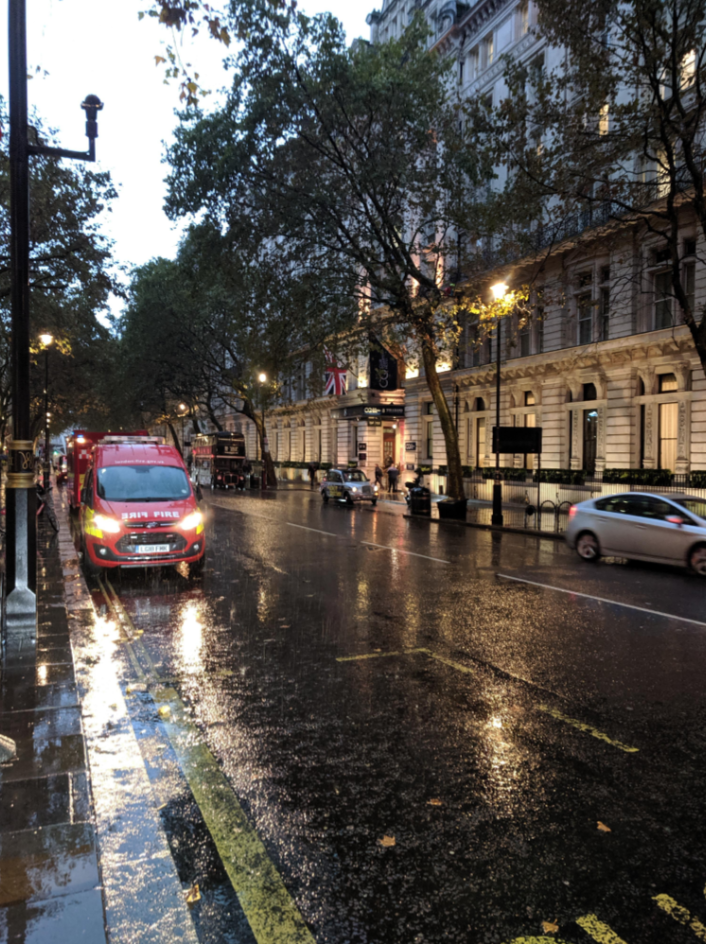 Image Source: Reddit
Before stepping out, take a moment to check the weather forecast. Whether it's sunny, rainy, or chilly; if you know what to expect, you can choose an appropriate outfit. Being underdressed on a cold day or overdressed when it's scorching can be uncomfortable. Keep an eye on the weather and make sure you're not caught off guard. Dressing in sync with the day's conditions ensures you're not only comfortable but also ready to take on whatever the weather brings.
2. Personal Hygiene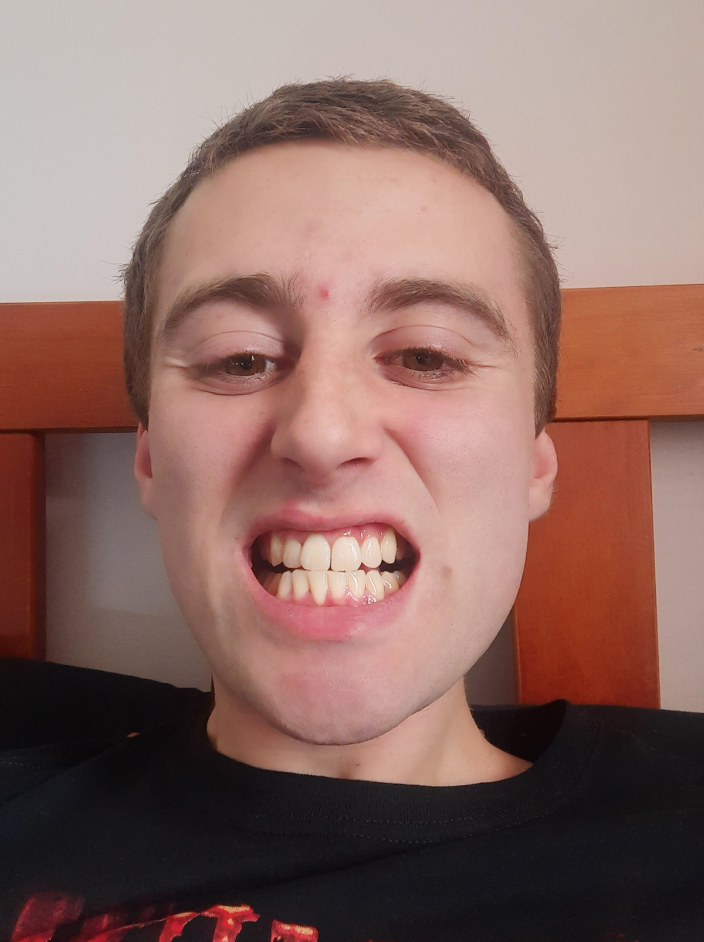 Image Source: Reddit
A little personal hygiene goes a long way. Start your day by brushing your teeth to keep your smile fresh and breath pleasant. Wash your face to feel invigorated and keep your skin healthy. Don't forget grooming tasks like combing your hair or applying deodorant. Maintaining personal hygiene boosts your confidence and leaves you feeling your best, wherever you go. It's a simple routine that sets the tone for a great day ahead.
3. Wear Sunscreen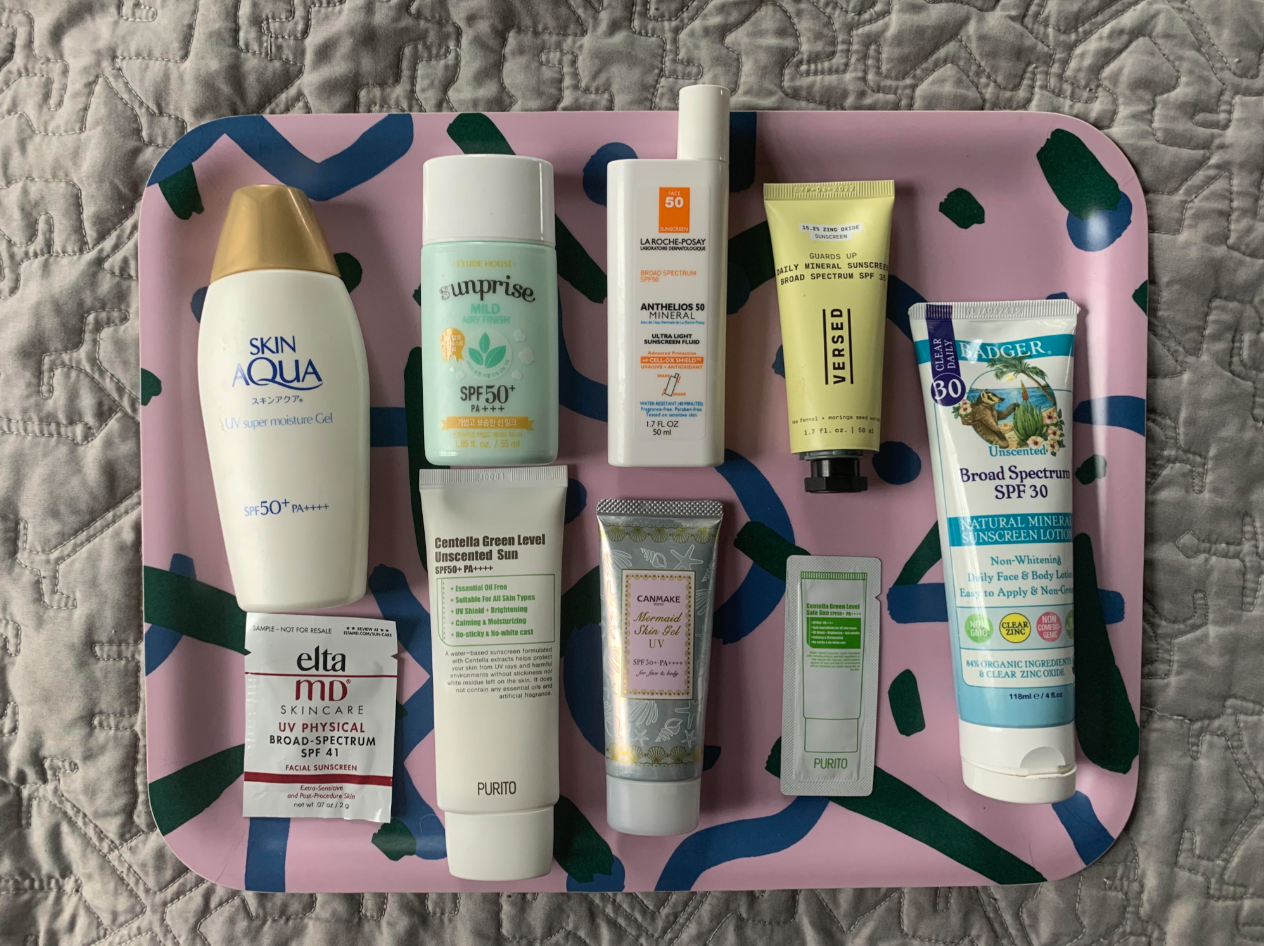 Image Source: Reddit
Sunscreen is your daily armor against the sun's rays. UV rays can be harmful, leading to skin damage and aging. Even on cloudy days, these rays can penetrate and cause harm. You protect your skin from potential harm when you've applied the right amount of sunscreen, reducing the risk of sunburn and long-term damage. It's a small step that contributes to your long-term skin health and helps maintain that youthful glow.
4. Lock Doors and Windows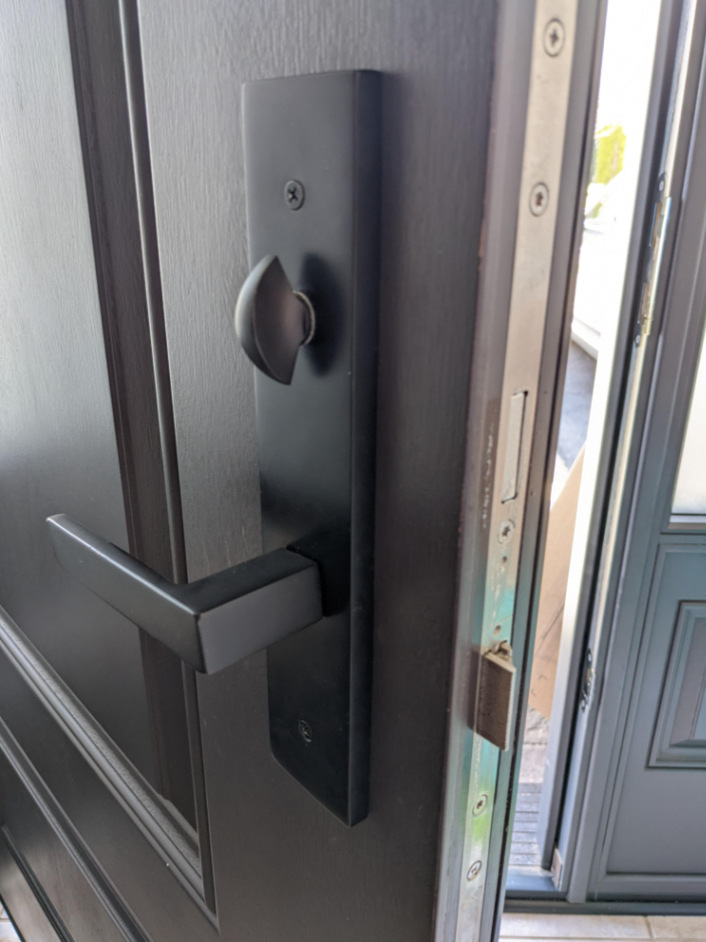 Image Source: Reddit
Safety first! Before you head out, make sure that your doors and windows and securely locked. It's a simple but crucial step to prevent break-ins and maintain the security of your home. By making sure everything is locked up tight, you'll leave with peace of mind, knowing that you've taken the necessary precautions to keep your home safe while you're away.
5. Wallet/Purse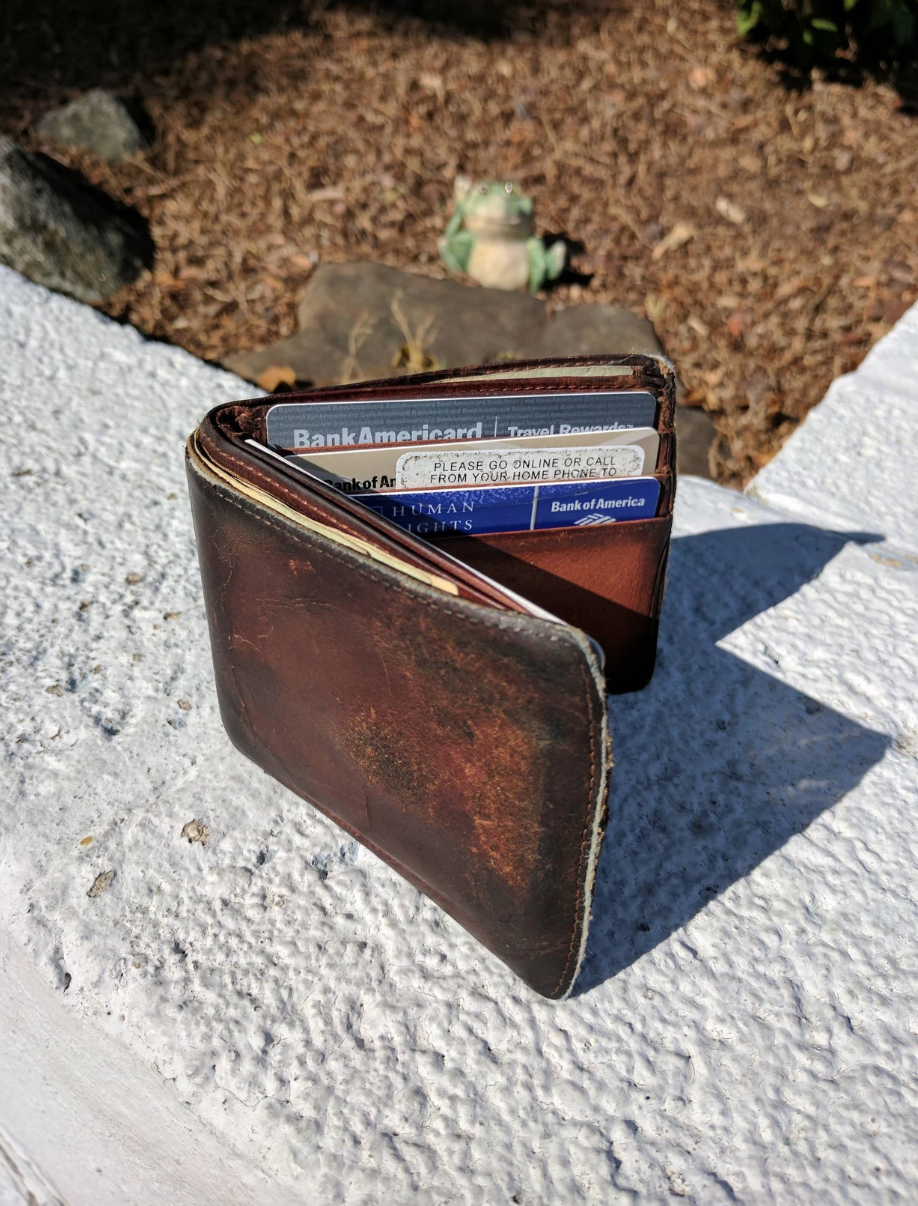 Image Source: Reddit
Your wallet or purse is your daily essential. It holds your identification, payment methods, and perhaps a few cards you might need throughout the day. Before stepping out, make sure you have these essentials with you. Having your ID handy is essential for various situations, and carrying money and cards ensures you're prepared for unexpected expenses or opportunities. A well-prepared wallet or purse is your ticket to a smooth day out and about.
6. Phone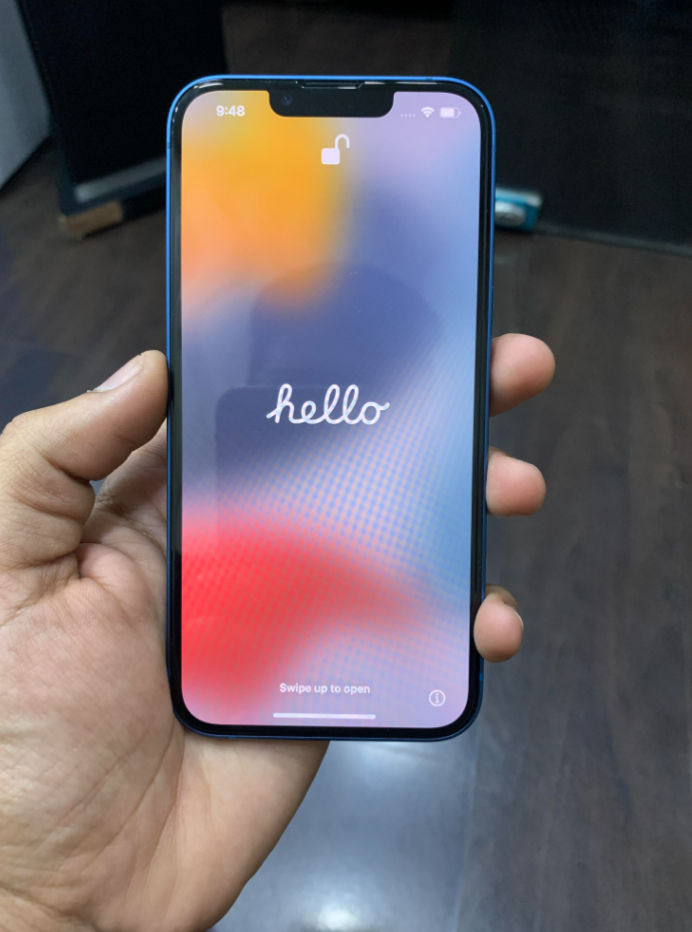 Image Source: Reddit
In today's world, your phone is your lifeline. Before you head out, ensure your phone is fully charged. It's not just for calls and texts, but also for navigation, emergency situations, and capturing those spontaneous moments. A charged phone keeps you connected and prepared no matter what the situation; you can navigate, communicate, and capture memories without any interruptions.
7. Keys
Image Source: Reddit
Keys are often the first things we misplace, causing last-minute chaos. Double-check that you have your house and car keys before you leave. Being locked out of your own home or stranded without car access can be a hassle. By making it a habit to grab your keys, you'll save time, avoid stress, and ensure seamless entry when you return. Your keys are your gateway, so keep them close!
8. Medications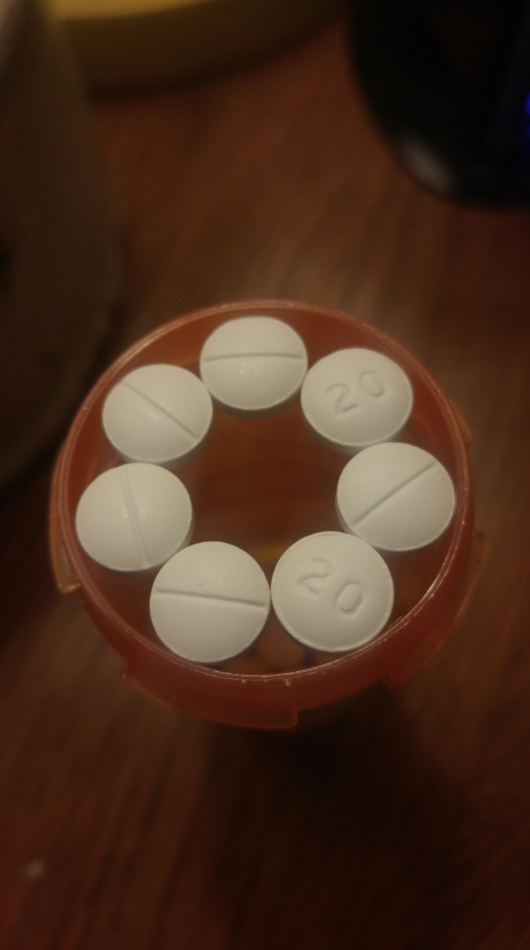 Image Source: Reddit
If you rely on medications, don't forget them. Taking prescribed medications as recommended is essential for your health. Before you leave, ensure you've taken your necessary doses and have any needed medications with you. This small action contributes to your well-being and prevents disruptions to your health routine. Remembering your medications ensures you're taking care of yourself even while on the go.
9. Water Bottle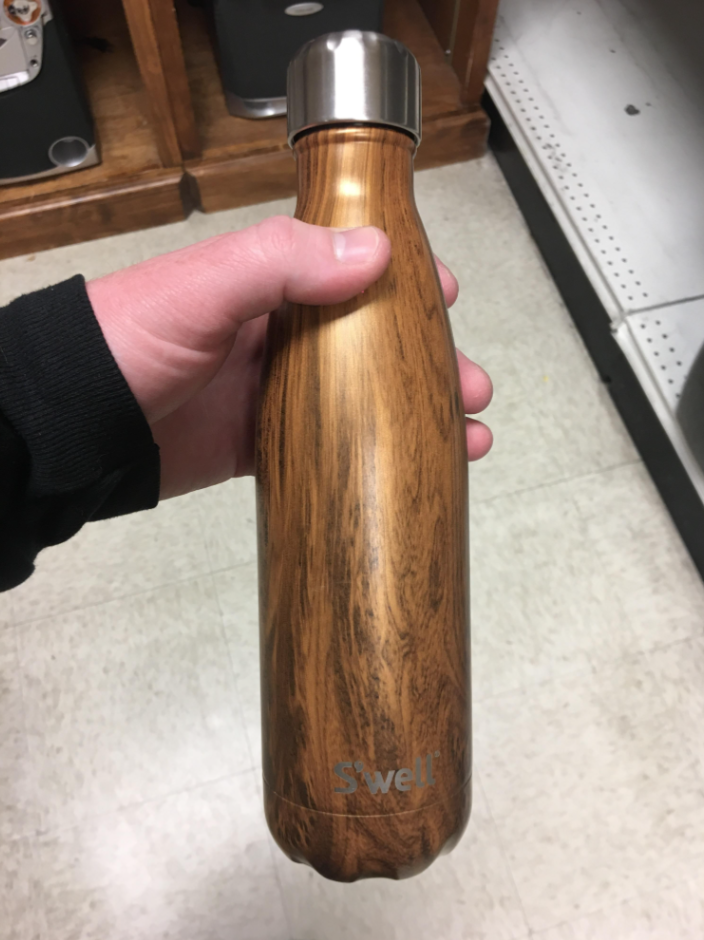 Image Source: Reddit
Stay refreshed throughout the day by carrying a water bottle. Staying hydrated is really important for your overall energy levels. Whether you're running errands, working, or exploring, having water on hand keeps you hydrated and ready for whatever you're facing. Dehydration will lead to tiredness and a decrease in focus, so sip that water and keep yourself feeling your best.
10. Snacks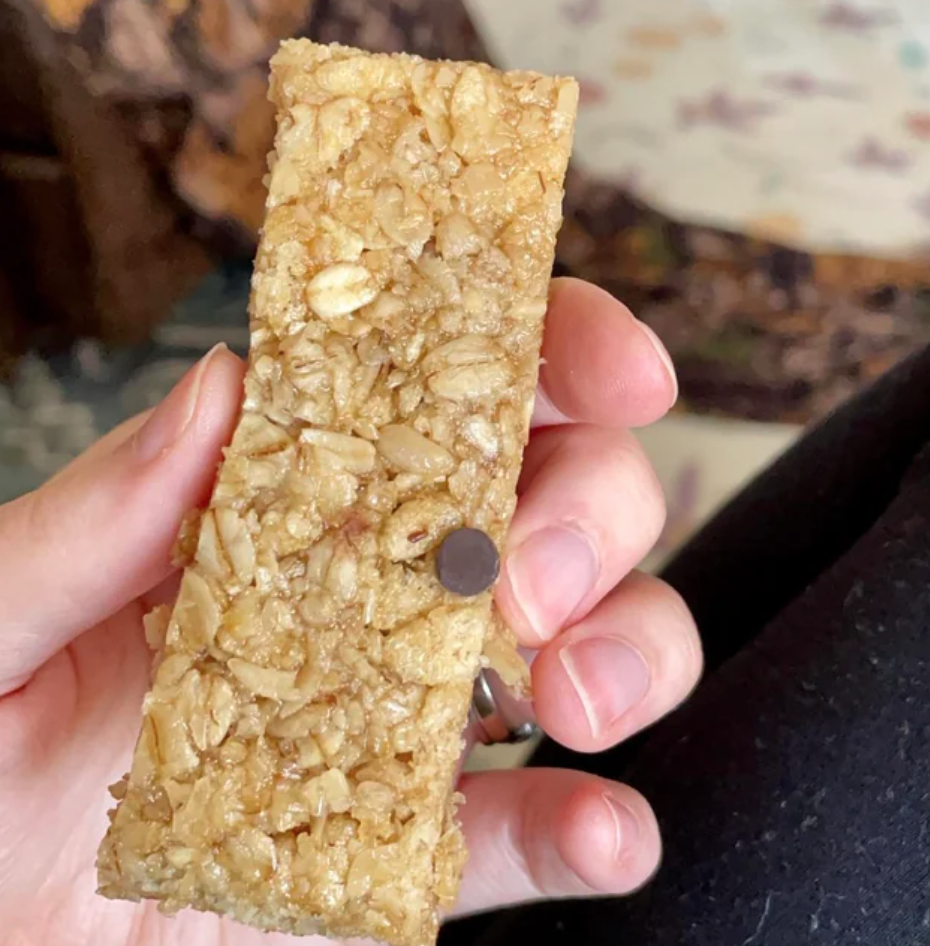 Image Source: Reddit
Ever been caught hungry with no food in sight? Keep a small snack with you to avoid that situation. Snacks provide quick bursts of energy, helping you stay focused and alert. Try packing a granola bar, some nuts or a piece of fruit; these mini-snacks can keep your hunger at bay and prevent energy crashes. Snacking wisely keeps you fuelled for whatever your day holds, ensuring you're always ready to tackle tasks with enthusiasm.
11. Pets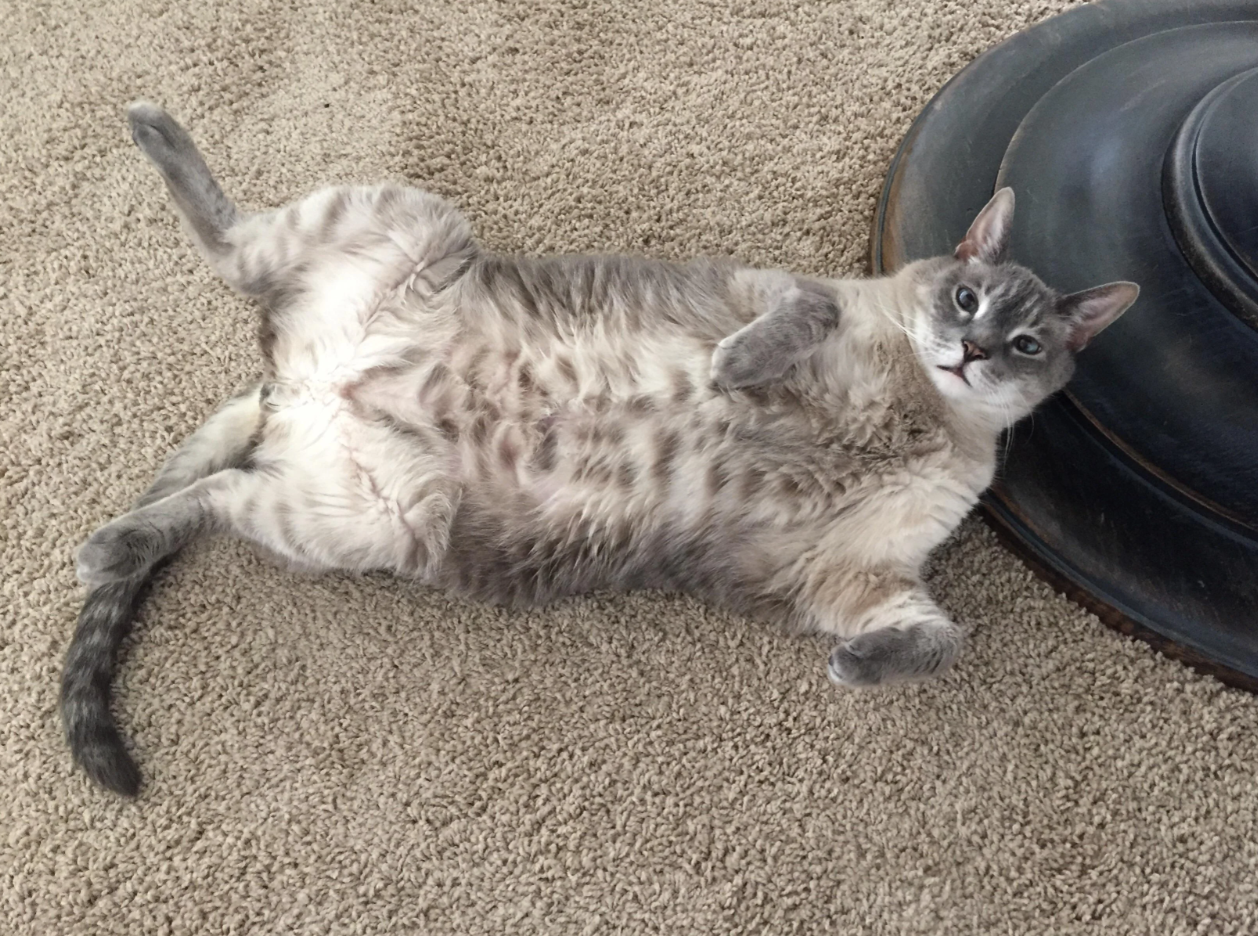 Image Source: Reddit
Leaving your furry friends behind requires some preparation too. Before you step out, make sure your pets are taken care of. Provide them with fresh water, enough food, and a safe space to relax in. If you'll be gone for an extended period, consider leaving out some toys to keep them entertained. Taking these steps ensures your pets are comfortable and content while you're away, allowing you to enjoy your time outside with peace of mind.
12. Umbrella/Raincoat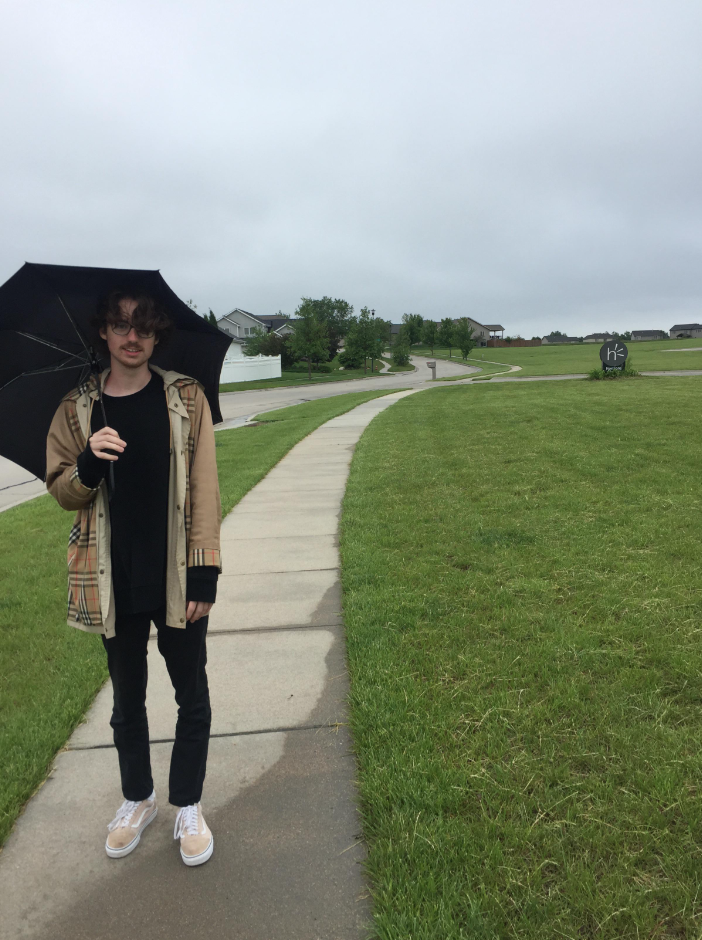 Image Source: Reddit
Weather can be unpredictable. That's why having an umbrella or raincoat stashed away is a smart move. Sudden rain showers can catch you off guard, leaving you drenched. By being prepared, you'll stay dry and comfortable, ready to take on your day without any weather-related setbacks. Grab yourself an umbrella to provide shade on sunny days, making it a versatile accessory.
13. Chargers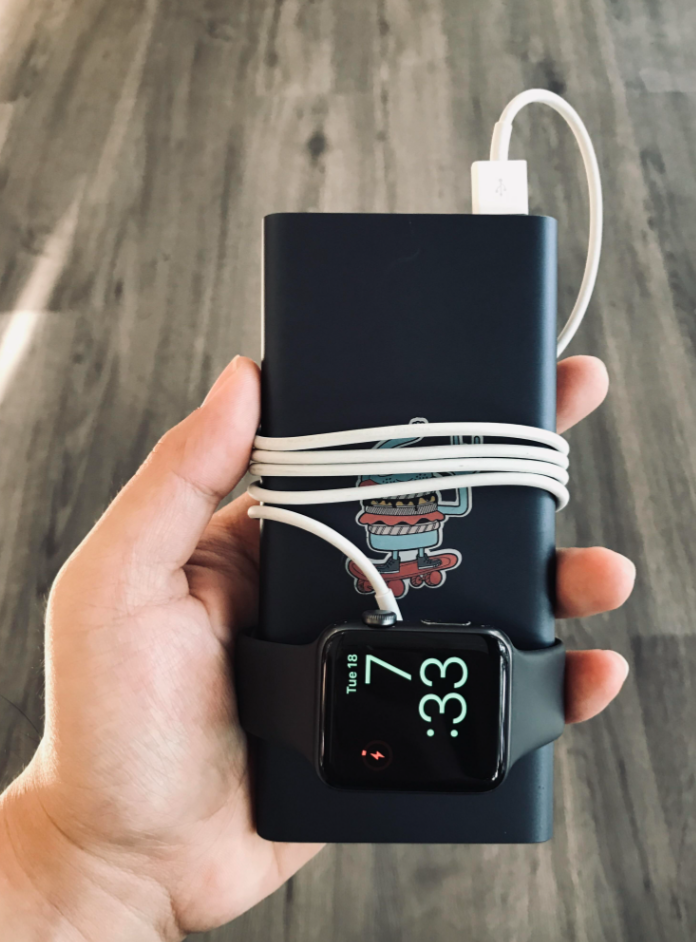 Image Source: Reddit
Planning to be out for an extended period? Don't forget your chargers. Your devices are essential tools for communication, navigation, and more. To ensure you're not left with a dead phone or tablet, carry your chargers. Many places offer charging stations, but having your charger ensures you're always in control of your device's battery life, no matter where you are.
14. Notebook and Pen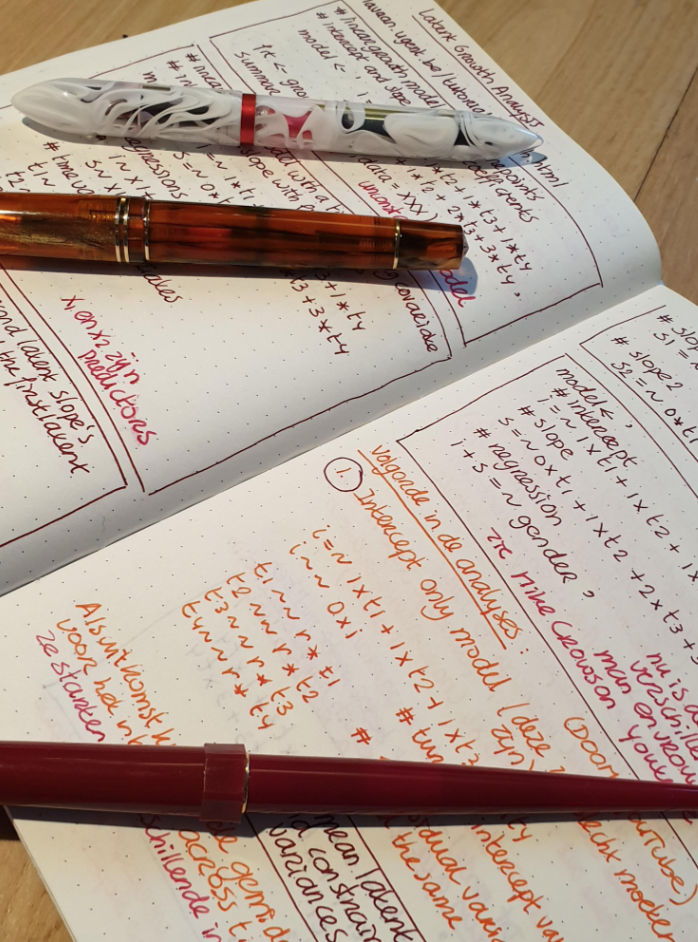 Image Source: Reddit
Inspiration can strike at any moment. Keep a small notebook and pen handy for those brilliant ideas or important reminders. Whether you're a creative thinker or need to jot down a to-do list, having a notebook can save your ideas from slipping away. In this digital age, the simplicity of paper and pen remains a valuable tool for capturing your thoughts on the fly.
15. Sunglasses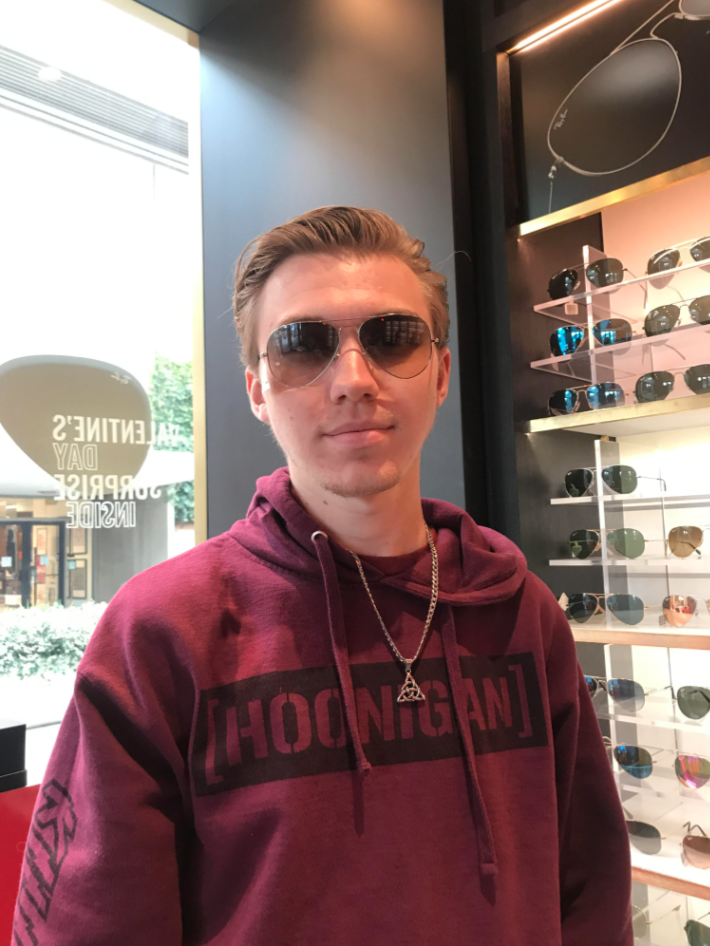 Image Source: Reddit
Beyond being a stylish accessory, sunglasses play a crucial role in eye protection. Harmful UV rays can damage your eyes over time, and bright sunlight can lead to discomfort. Wearing sunglasses shields your eyes from these potential hazards, reducing the risk of eye strain and long-term damage. Plus, they add an air of mystery to your look as you step out into the world.
16. Reusable Shopping Bags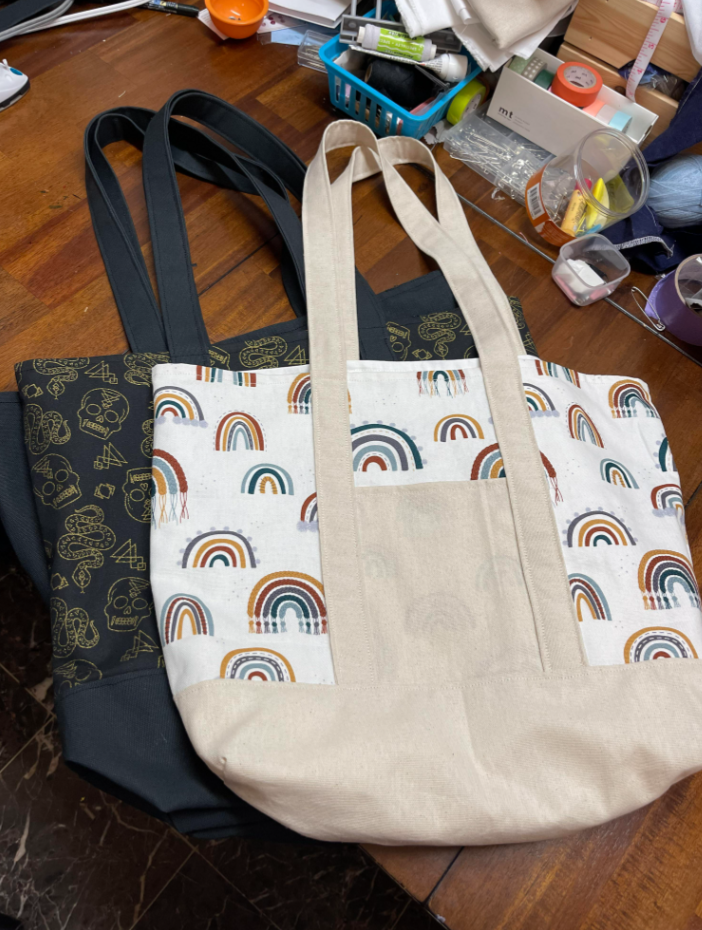 Image Source: Reddit
You never know when you'll stumble upon a great deal or find that perfect item you've been looking for. By keeping reusable shopping bags with you, you're always ready for an impromptu shopping spree. These eco-friendly bags are not only convenient but also help reduce your environmental footprint. Say bon voyage to those cheap plastic bags and hello to a more sustainable way of carrying your purchases.
17. Reading Material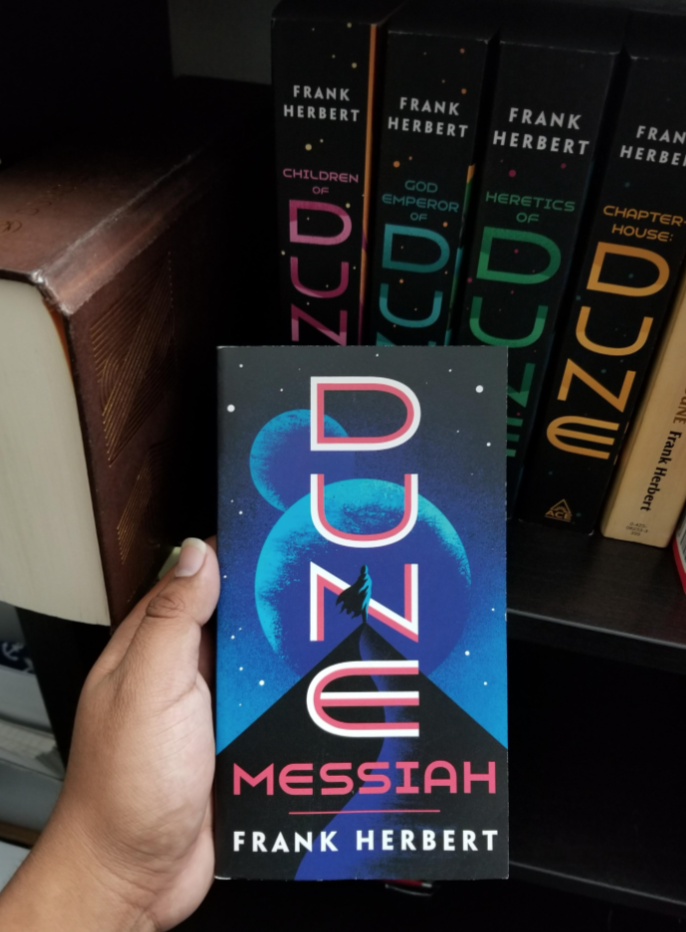 Image Source: Reddit
Life can have its share of waiting periods. Whether you're commuting or in line, having a book or magazine at hand can turn these moments into opportunities for enrichment. Reading stimulates your mind, reduces stress, and provides entertainment. Plus, it's a great conversation starter if you're looking to connect with others. So, tuck a captivating read into your bag and make the most of those downtime moments.
18. Headphones/Earphones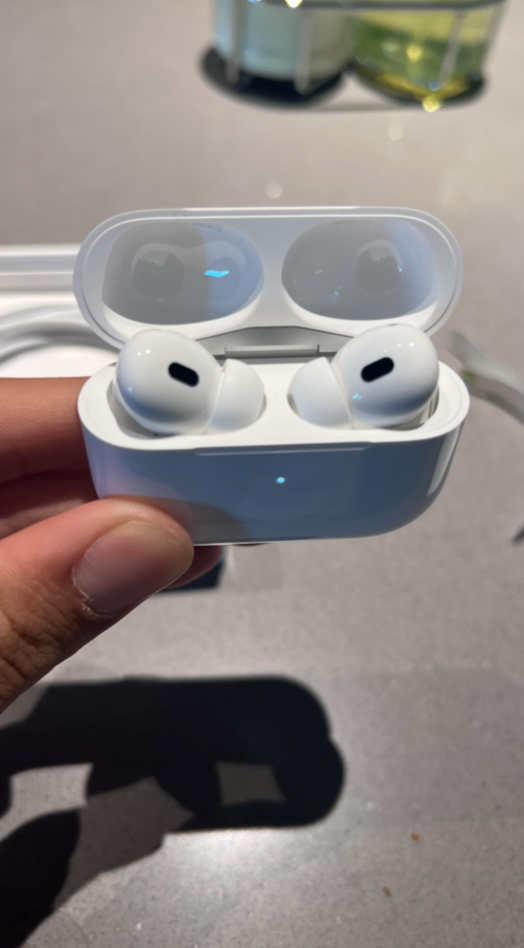 Image Source: Reddit
Your personal soundtrack can enhance any journey. Packing a pair of headphones or earphones lets you escape into your favorite music or podcasts, turning mundane tasks into enjoyable experiences. Plus, they're handy for making calls without background noise interference. Whether you're pumping up your energy with tunes or staying connected with loved ones, headphones are an essential companion for your day out.
19. Hand Sanitizer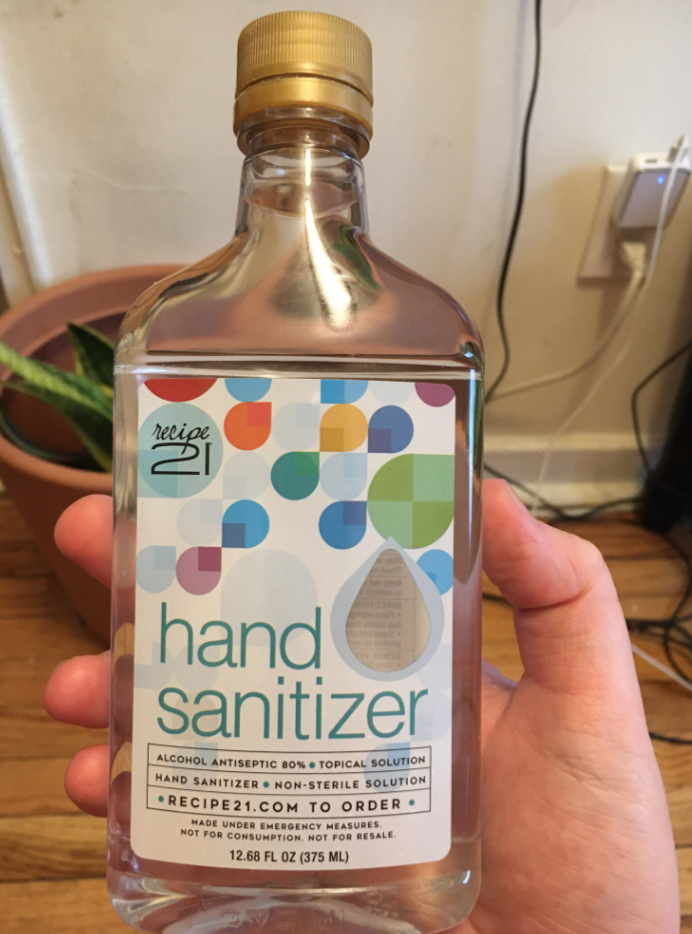 Image Source: Reddit
Clean hands are a priority, especially when you're on the move. Hand sanitizer is your ally for maintaining hygiene, even in situations where soap and water aren't accessible. It's a simple step that helps keep germs at bay, protecting your health and the health of those around you. A small bottle of hand sanitizer in your bag can make a big difference in preventing the spread of illness.
20. Tissues/Handkerchief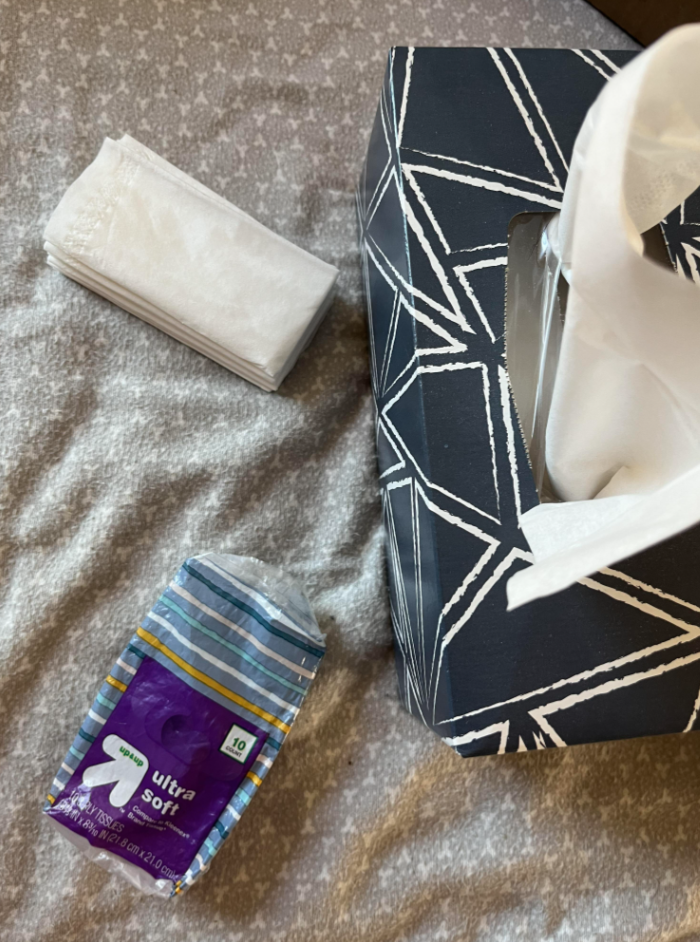 Image Source: Reddit
Life can be messy at times. Tissues or a handkerchief are like little heroes ready to save the day. They're essential for wiping away spills, covering sneezes, or dealing with unexpected messes. By having tissues on hand, you're equipped to handle situations with grace and cleanliness. Don't leave home without this versatile tool that's ready to tackle life's unexpected moments.
21. Map or Directions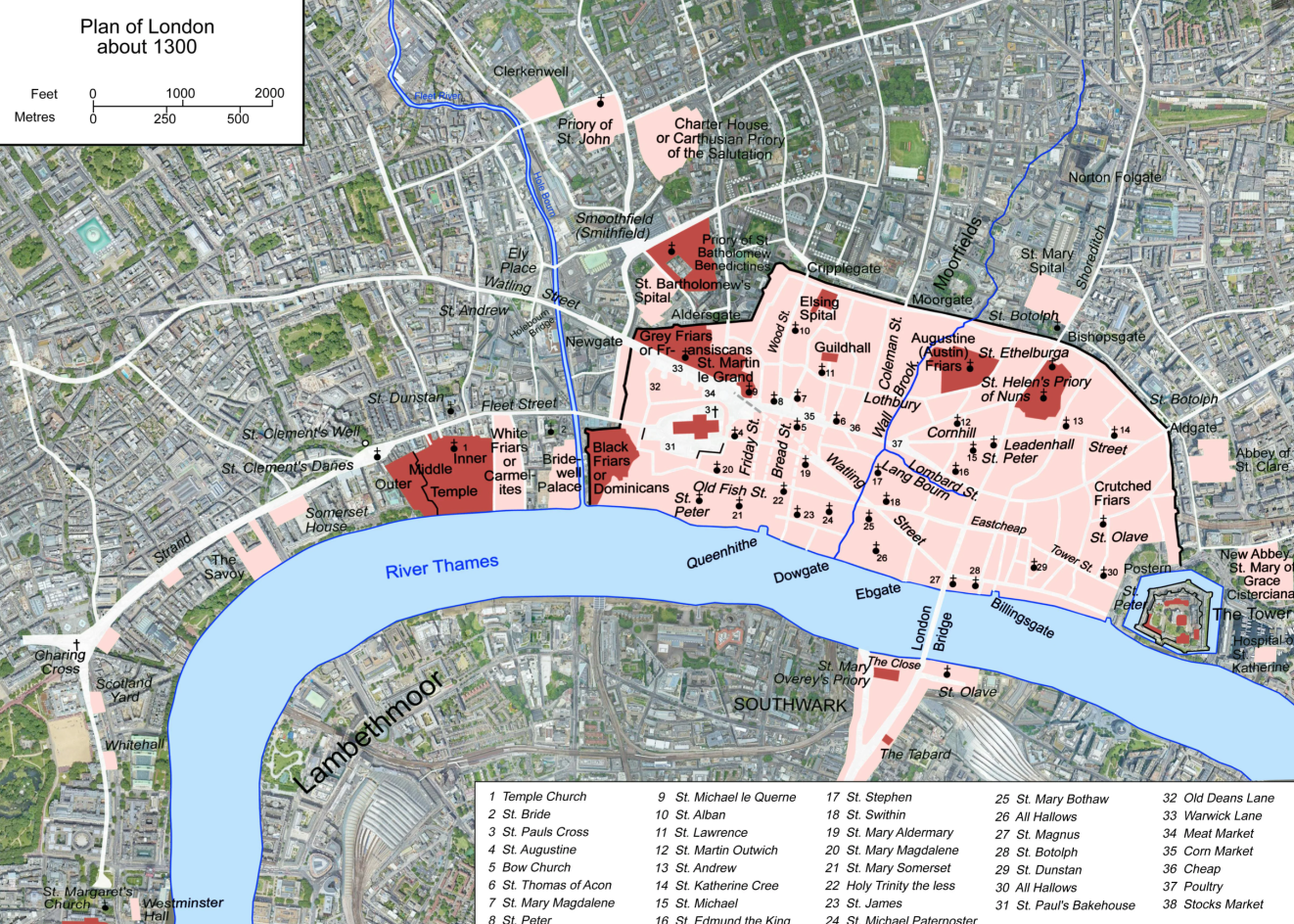 Image Source: Reddit
Exploring a new place? Having a map or directions is like having a reliable guide by your side. GPS on your phone is great, but technology can sometimes fail. A physical map or written directions ensure you won't get lost in unfamiliar territory. They're your safety net, preventing frustration and allowing you to fully enjoy your adventure without the worry of losing your way.
22. Important Documents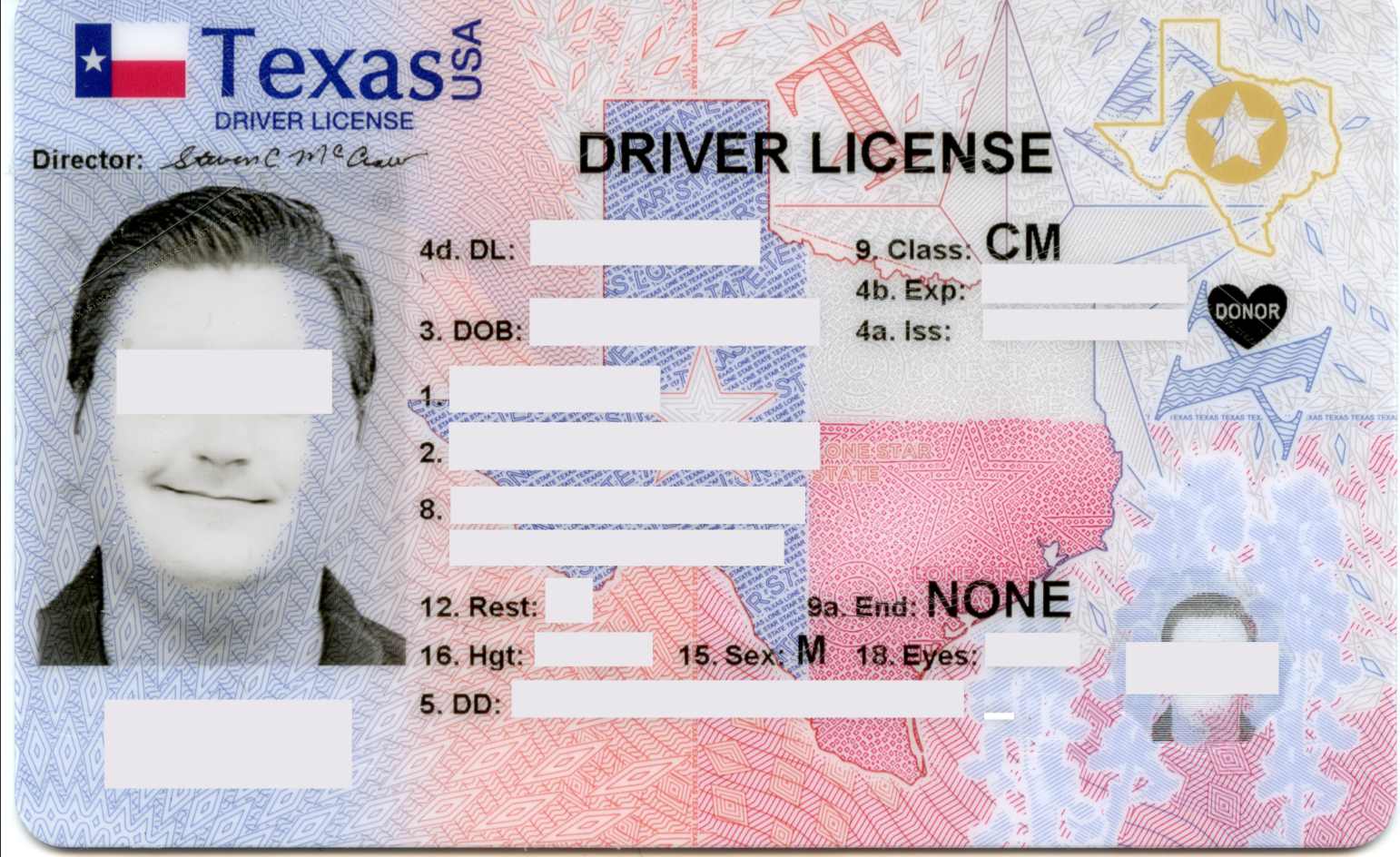 Image Source: Reddit
Certain outings require more than just your wallet. If you're driving, don't forget your driver's license and insurance cards. Some venues may require identification, so carrying your ID is essential. It's also wise to have any necessary cards or documents relevant to your plans. Being prepared with the right documents ensures you're ready to tackle any situation that comes your way.
23. Chapstick/Lip Balm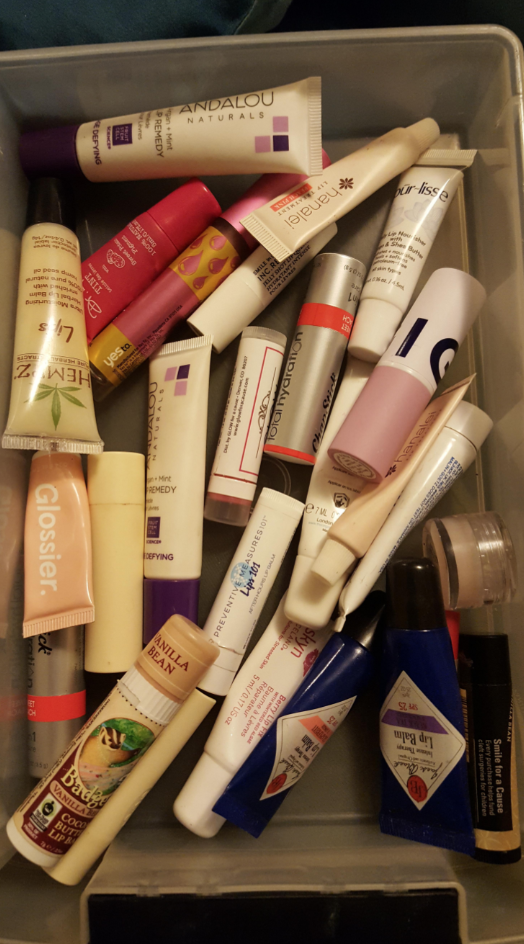 Image Source: Reddit
Don't let chapped lips cramp your style. Whether it's the cold weather or dry air, lips can easily become dry and uncomfortable, and in some cases can become quite painful. Keep a chapstick or lip balm in your bag to keep your lips moisturized and looking their best. It's a small but important step in maintaining your overall comfort and confidence throughout the day.
24. Hat or Cap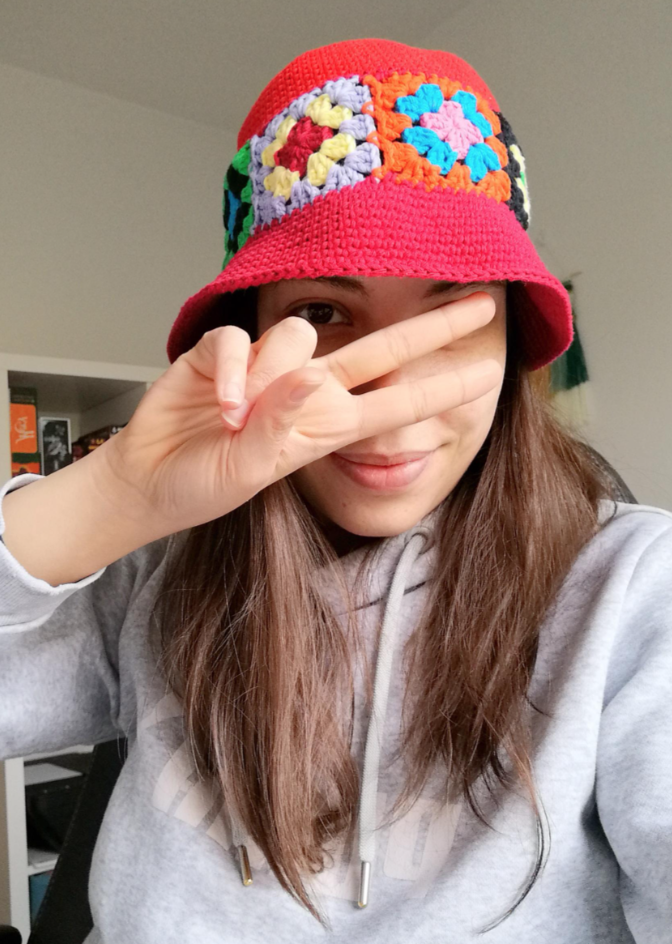 Image Source: Reddit
Shielding yourself from the sun's rays isn't limited to sunscreen. Wearing a hat or cap offers an extra layer of protection for your head and face. It reduces the risk of sunburn and helps keep you cool. Plus, it's a stylish accessory that can complete your look while providing practical benefits. So, top off your outfit with a hat and step out with confidence.
25. Travel Mug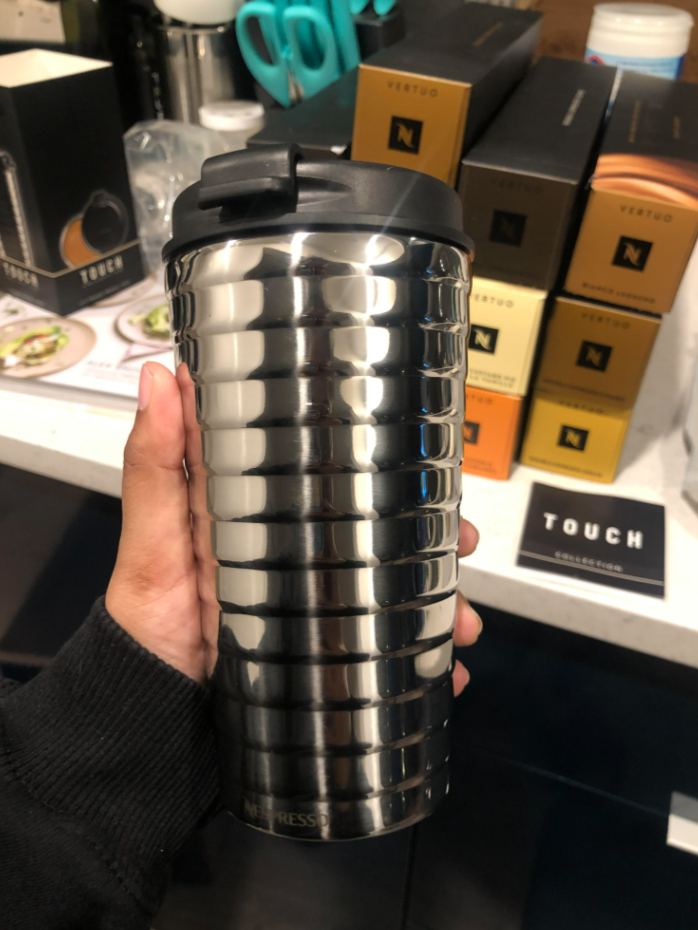 Image Source: Reddit
If you're a coffee or tea lover, a travel mug is your morning savior. Brew your favorite beverage at home and take it with you. It saves time and money - no need to stop by Starbucks for a $10 coffee - and it ensures you won't miss out on your daily dose of caffeine. A spill-proof travel mug is your trusted companion for an energizing start to the day, wherever you're headed.
26. Travel-Sized First Aid Kit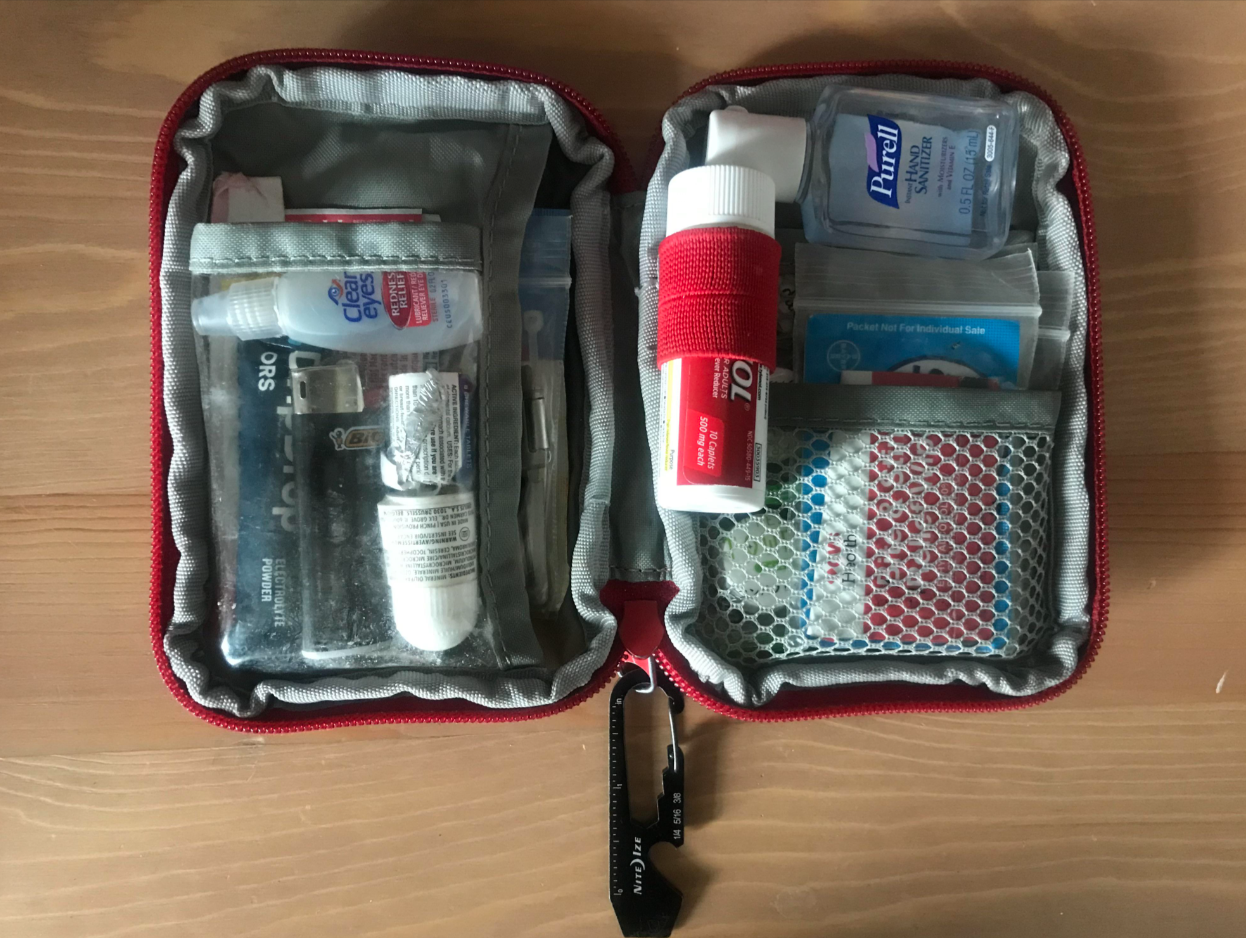 Image Source: Reddit
Accidents can happen anywhere. Carrying a travel-sized first aid kit ensures you're ready to handle minor injuries on the go. Whether it's a scrape, a blister, or a small cut, having basic supplies like bandages, antiseptic wipes, and pain relievers can provide immediate relief. It's a thoughtful addition to your bag that can have a big impact on your well-being after an accident.
27. Business Cards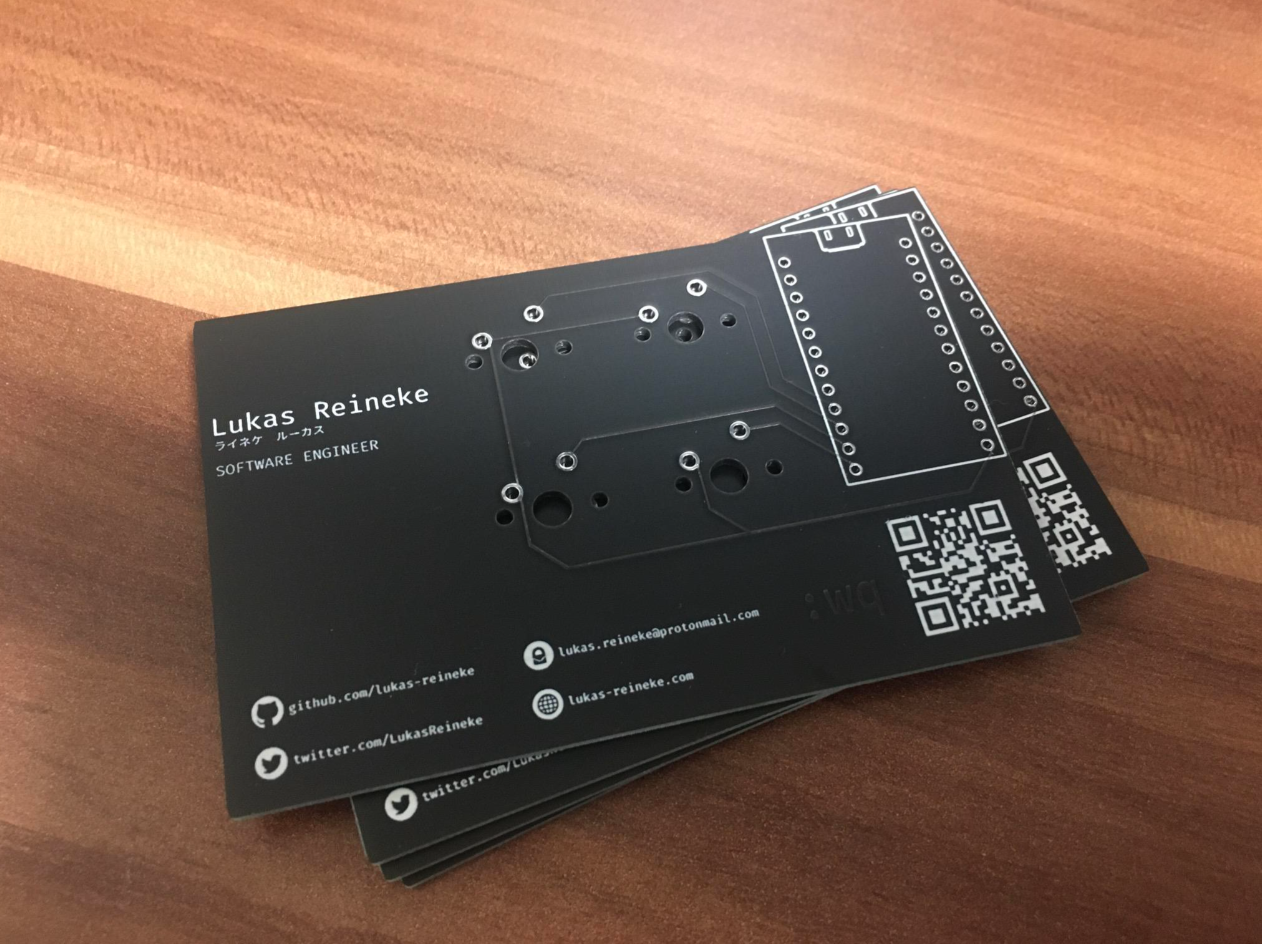 Image Source: Reddit
Networking can occur unexpectedly. Having a stack of business cards at the ready is a smart move. You never know when you'll meet someone who could become a valuable connection. Business cards can make it super easy to share your contact information and leave a professional impression. They're your ticket to seizing opportunities and expanding your social or professional circle.
28. To-Do-List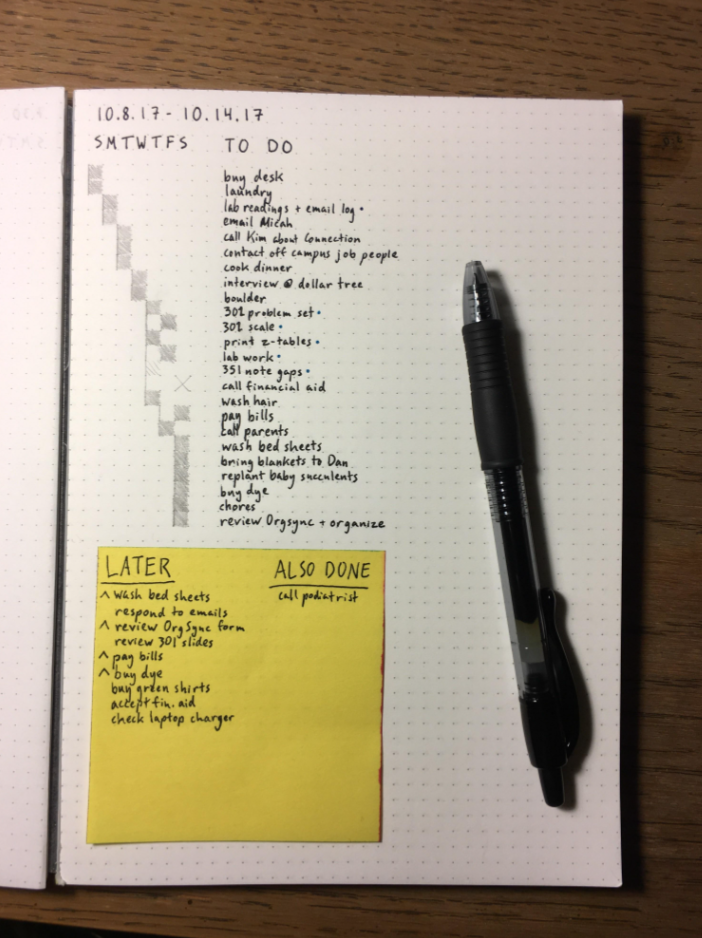 Image Source: Reddit
If you've got lots of things that you need to do whilst you're out, then it's a good idea to write down a to-do-list to take with you. Whether you need to get something from the shops on the way home, or maybe take something back to the store, it's easy to forget about it when you're out having fun. Write down a to-do-list and keep it in one of your pockets so you can check what needs doing whilst you're out.
29. Travel Wipes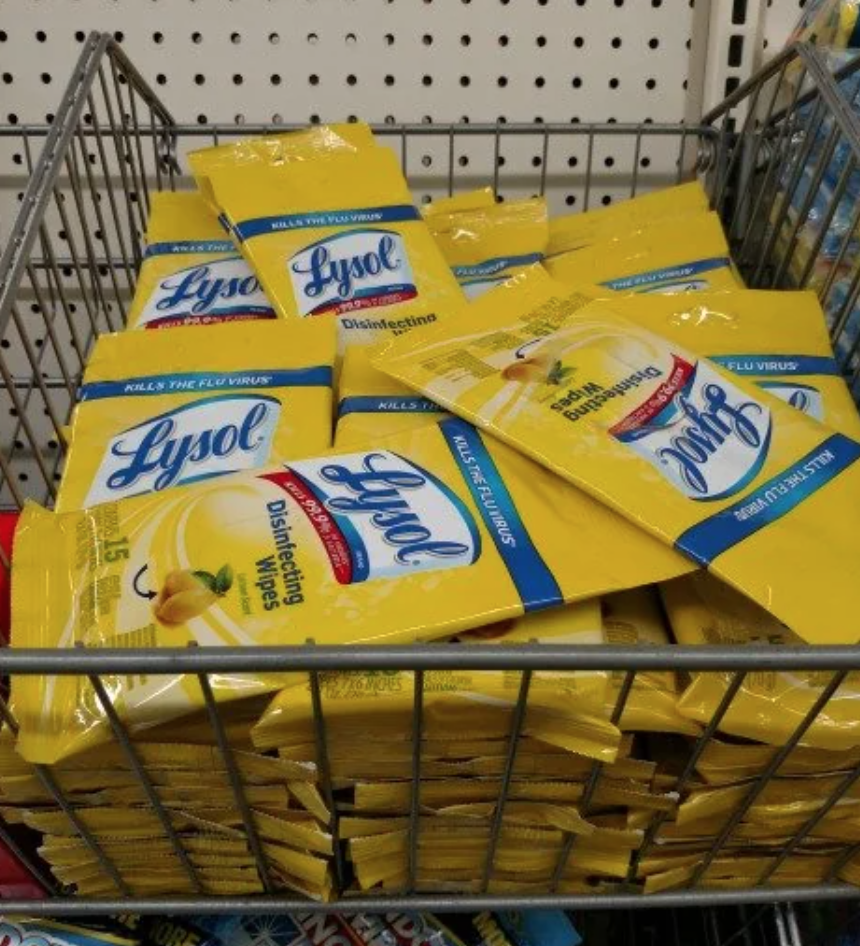 Image Source: Reddit
Life can get messy, and sometimes a restroom isn't anywhere nearby. This is where travel wipes come in really handy. They're perfect for freshening up on the go, whether it's after a meal, during a long journey, or just to quickly clean your hands. Keep a pack of travel wipes in your bag for those moments when a sink and soap aren't readily available.
30. Positive Attitude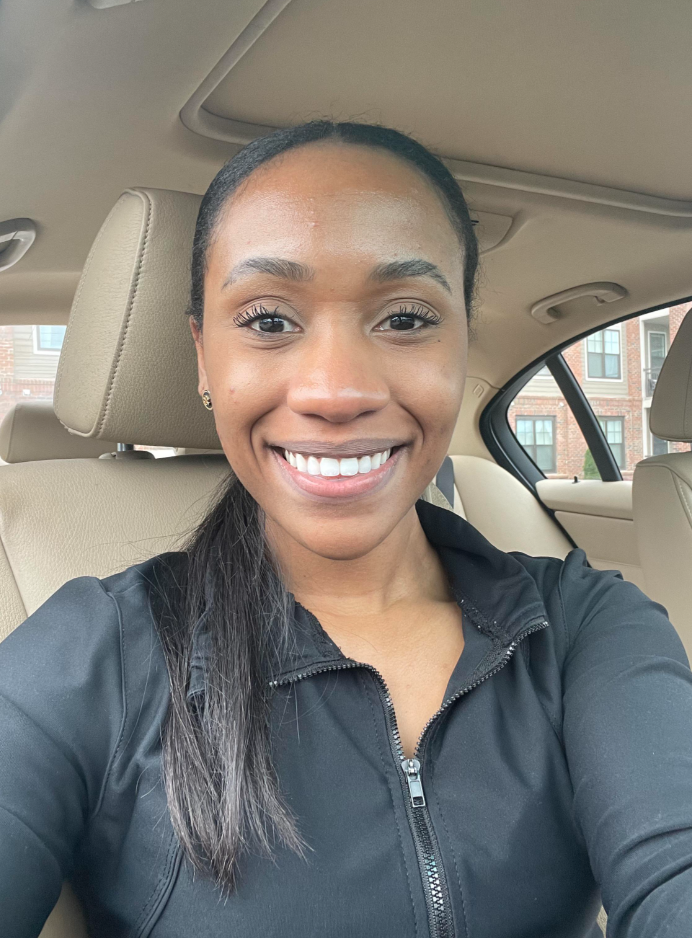 Image Source: Reddit
Your mindset sets the tone for your day. Before you leave the house, take a moment to cultivate a positive attitude. Remind yourself of your goals and intentions, and approach the day with enthusiasm. A positive outlook not only affects your own experience but also influences how you interact with others. Carry that positivity with you, and watch how it shapes your day for the better.