Things Everyone Should Do Before They Go To Bed
By Jessica O'Neil
3 weeks ago
Tidy up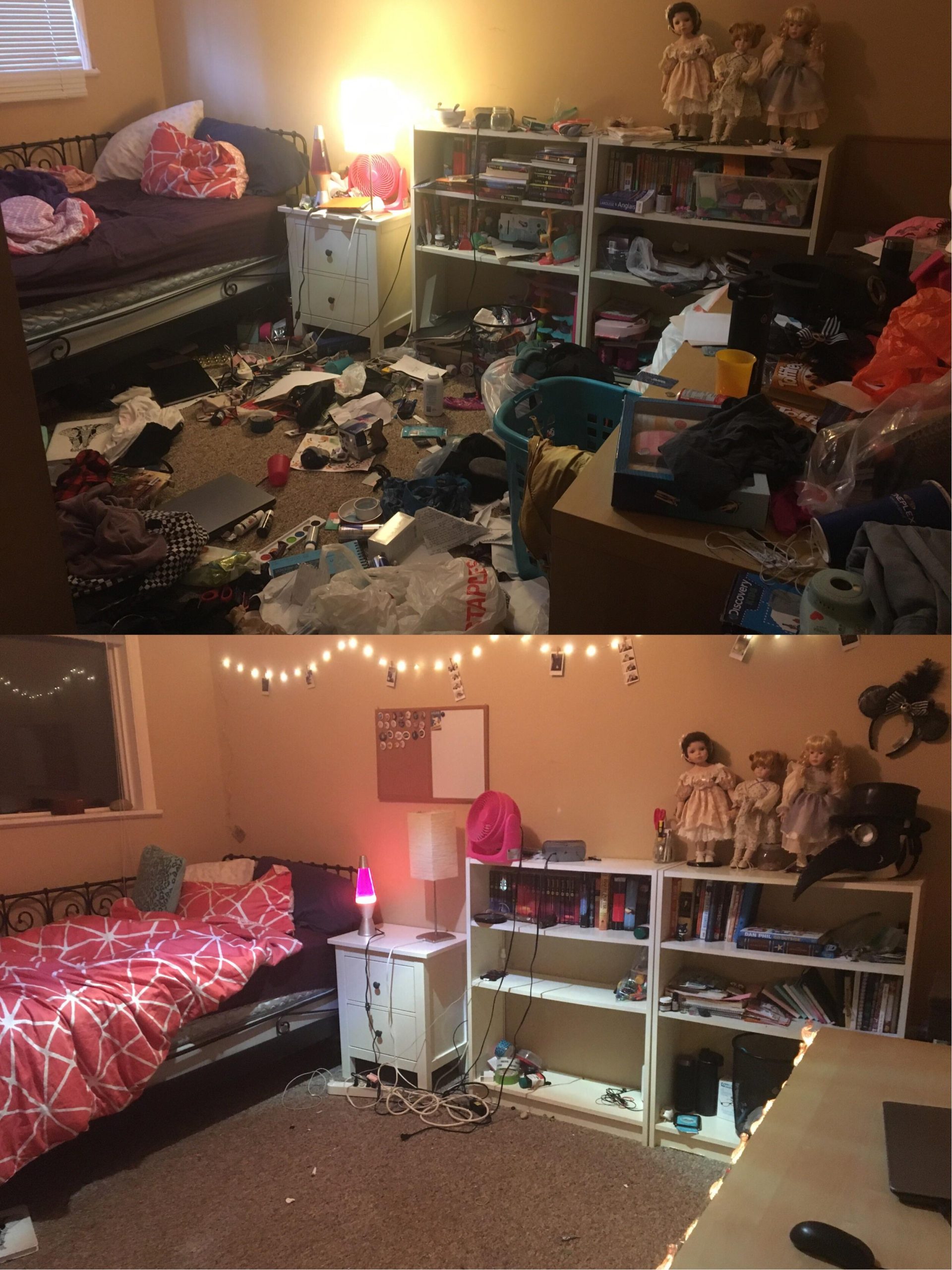 Image Source: Reddit
Nobody likes to wake up to a pile of dishes in the sink or a messy bedroom. Instead, make it a point to load the dishwasher, toss your clothes in the dryer, or organize your home office before settling into bed. You'll have more time in the morning to get ready for your day, and you'll feel relaxed knowing there are no chores to tackle before the workday.
Meal prep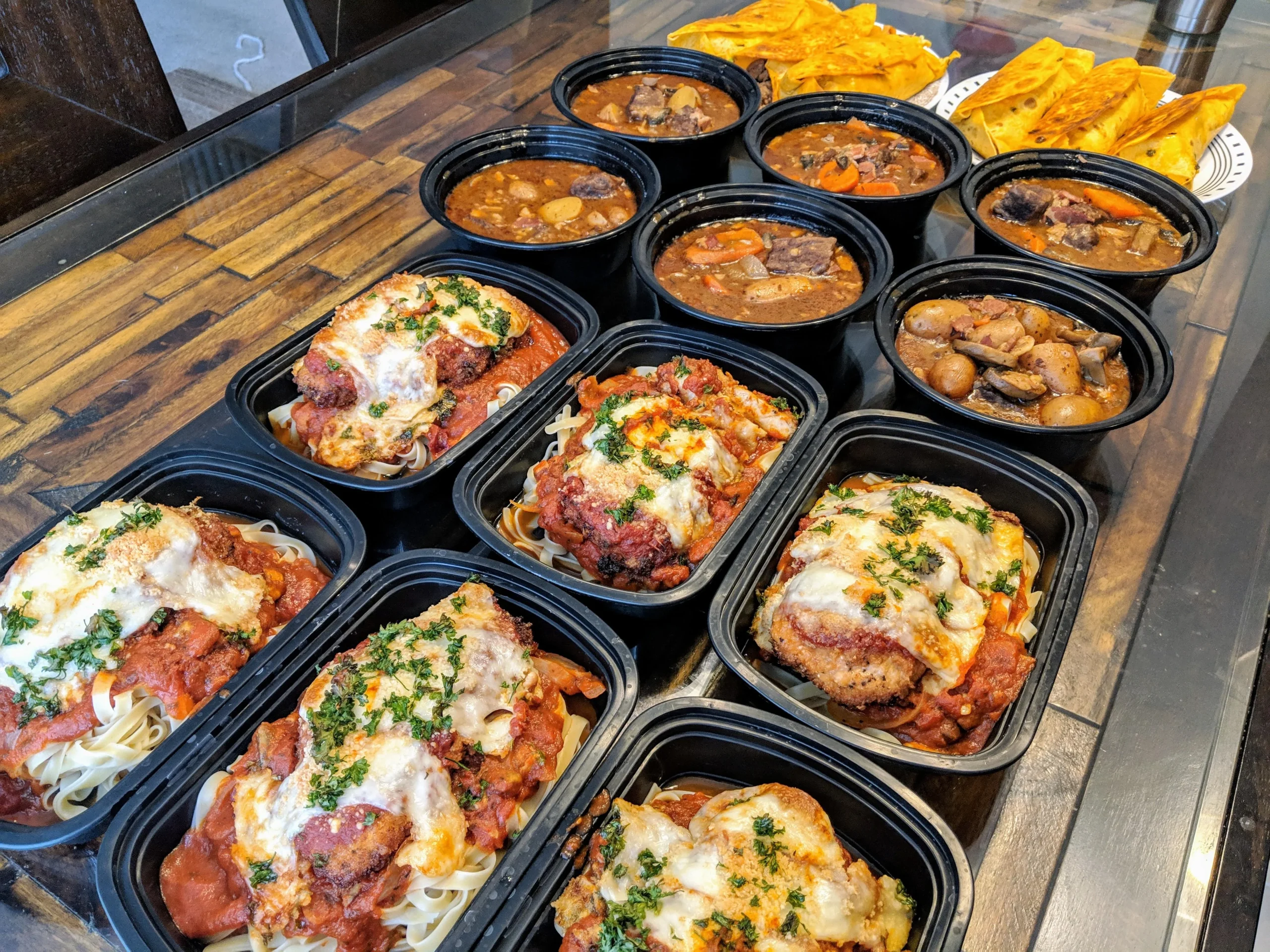 Image Source: Reddit
Prepping your food for the next day gives you the opportunity to enjoy mealtimes instead of rushing through them. Plan out what you'd like to eat for breakfast, lunch, and dinner. Cut and dice your veggies, marinate the meat, and figure out your snacks for the day. You can even cook your meals in advance and keep each portion in separate Tupperware containers!
Check your email and messages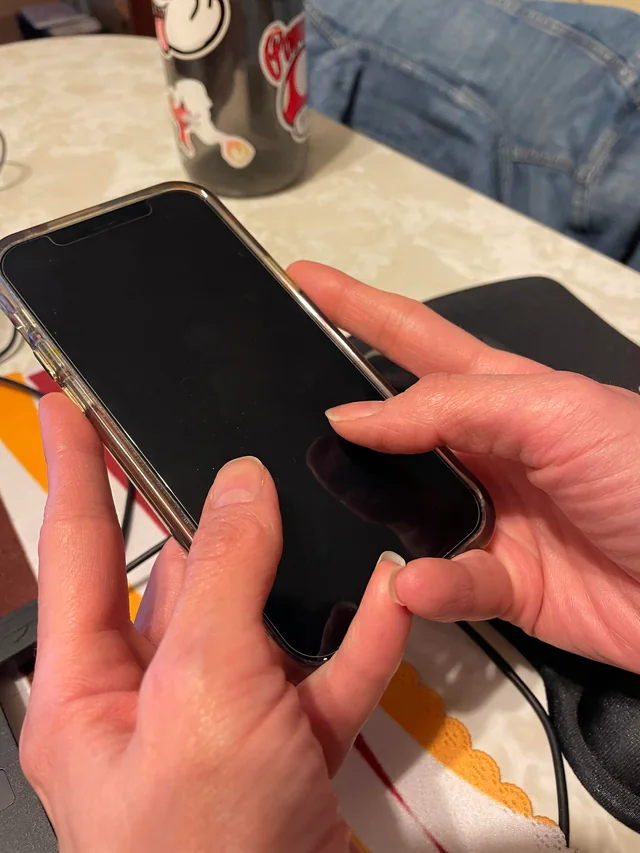 Image Source: Reddit
Don't forget to double-check your email and phone to make sure you've addressed any business-related inquiries or personal matters before you settle into your usual bedtime routine. Adding this step will prevent you from worrying excessively about potential missed deadlines or important notifications. It will also keep any important matters fresh in your mind when you wake up.
Remove sunscreen and makeup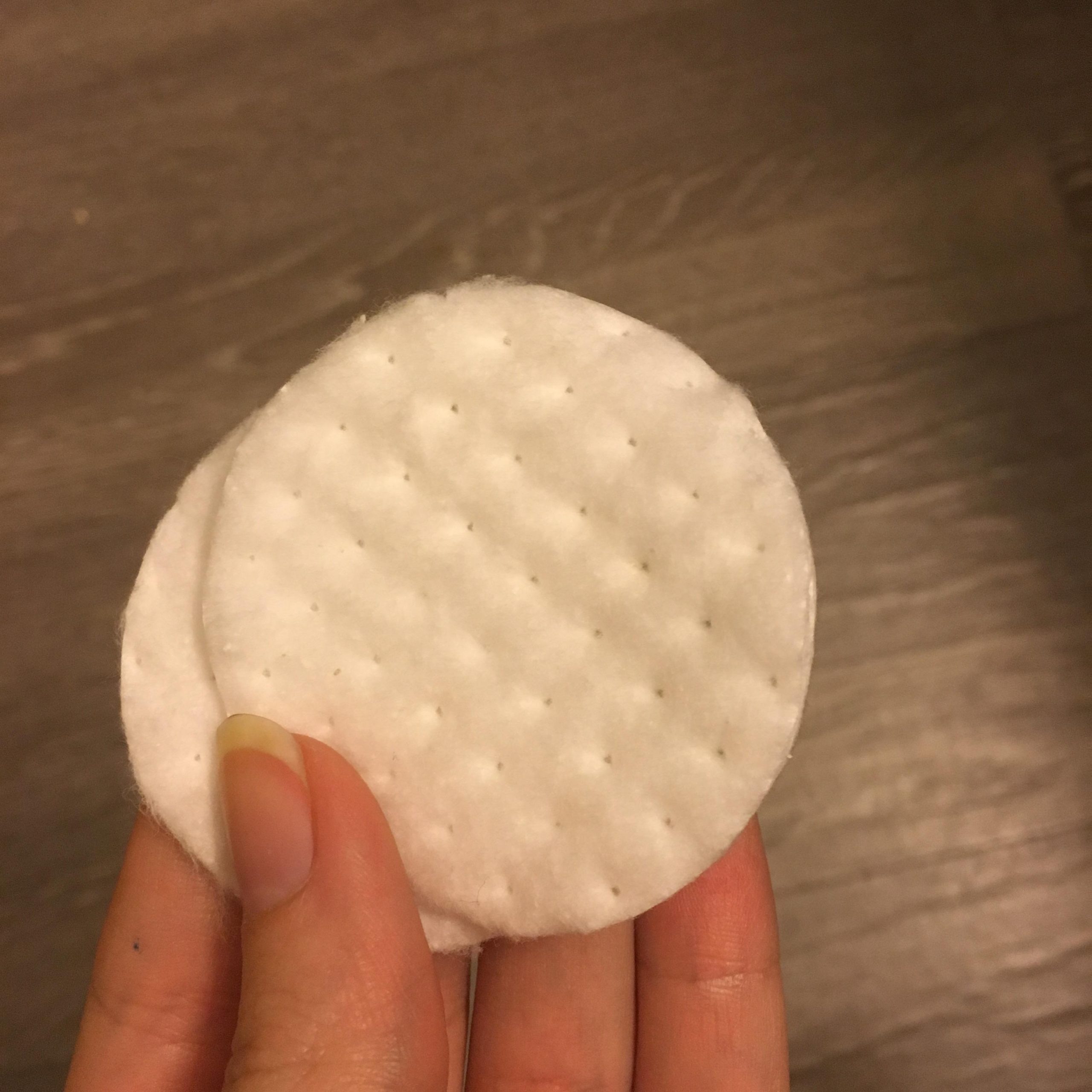 Image Source: Reddit
Sleeping in your makeup and sunscreen is a huge skincare faux pas. Doing so can clog your pores, leading to breakouts and skin inflammation that can be time-consuming and costly to fix. Makeup wipes can quickly remove foundation, mascara, and other products, but you'll need to go the extra mile to achieve a totally clean face. Use a makeup-removing balm or an oil cleanser before your traditional cleanser to ensure all traces of the day are effectively rinsed away.
Hop in the shower or take a bath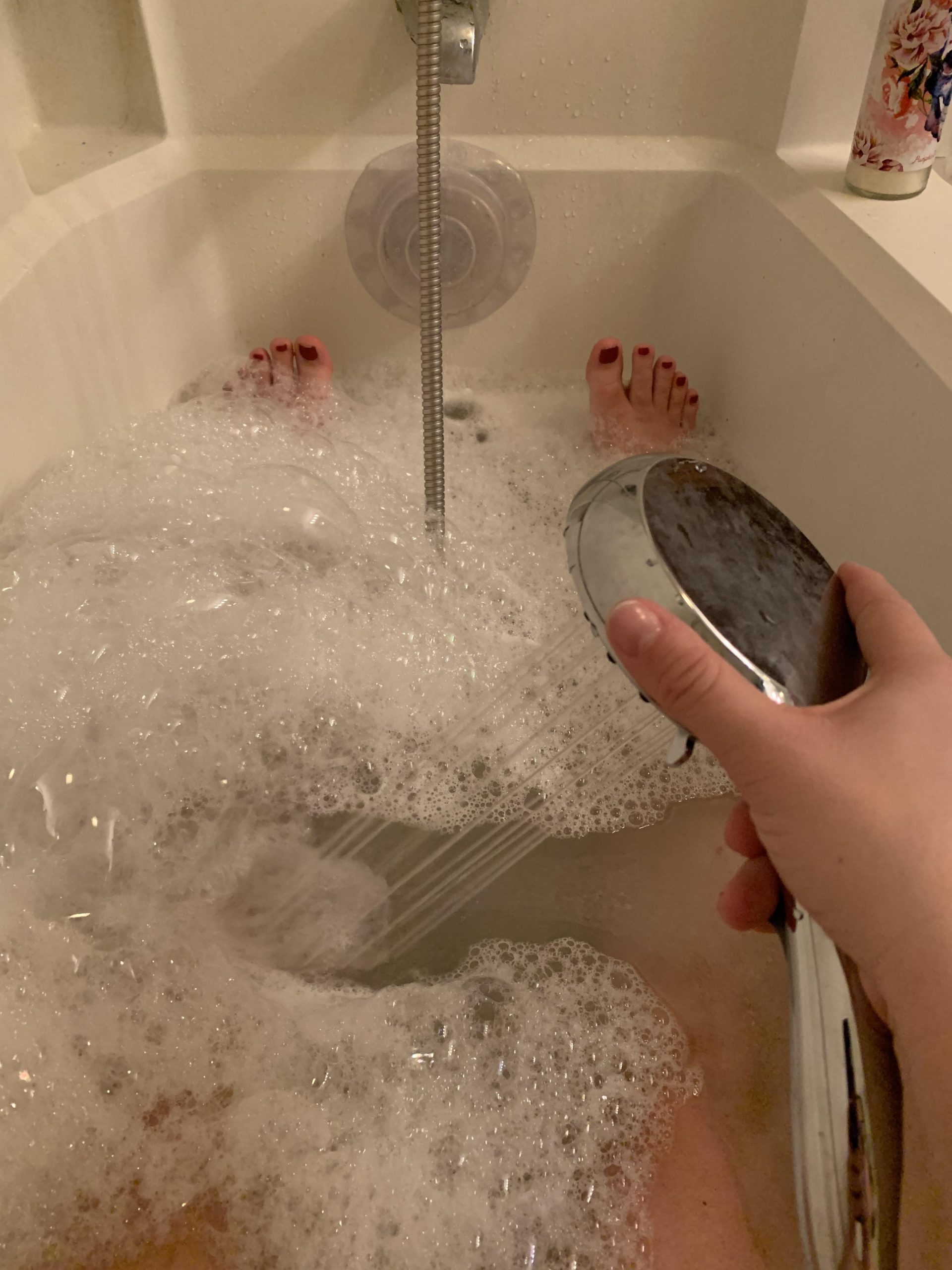 Image Source: Reddit
Warm steam, your favorite body wash, and a head full of freshly cleansed hair is the perfect way to wind down before bed. Taking a quick shower or bath before you snuggle into the sheets can help you fall asleep faster, and it can reduce the amount of time you spend on your grooming routine in the morning. This will also prevent bacteria and oils from building up on your sheets, which can lead to itchy skin and acne.
Take care of last-minute grooming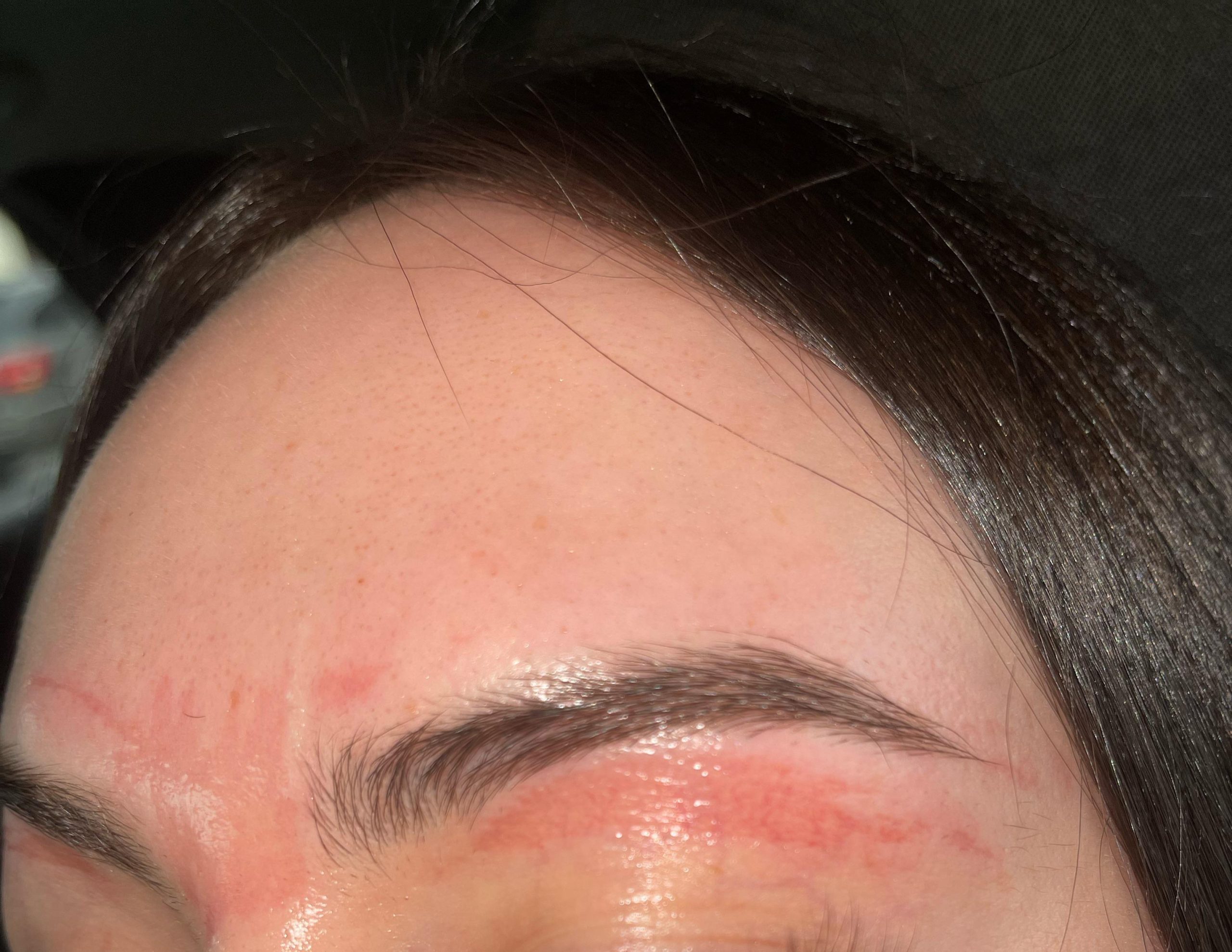 Image Source: Reddit
If you're a fan of hitting the snooze button once or twice, you likely don't have much time in the morning for additions to your usual routine. This means shaving your legs or plucking your brows before work is out of the question. Attending to these grooming needs before bed lets you sleep in and allows you to wake up feeling fresh and beautiful. It also gives time for any irritation or redness to subside from waxing or shaving.
Apply skincare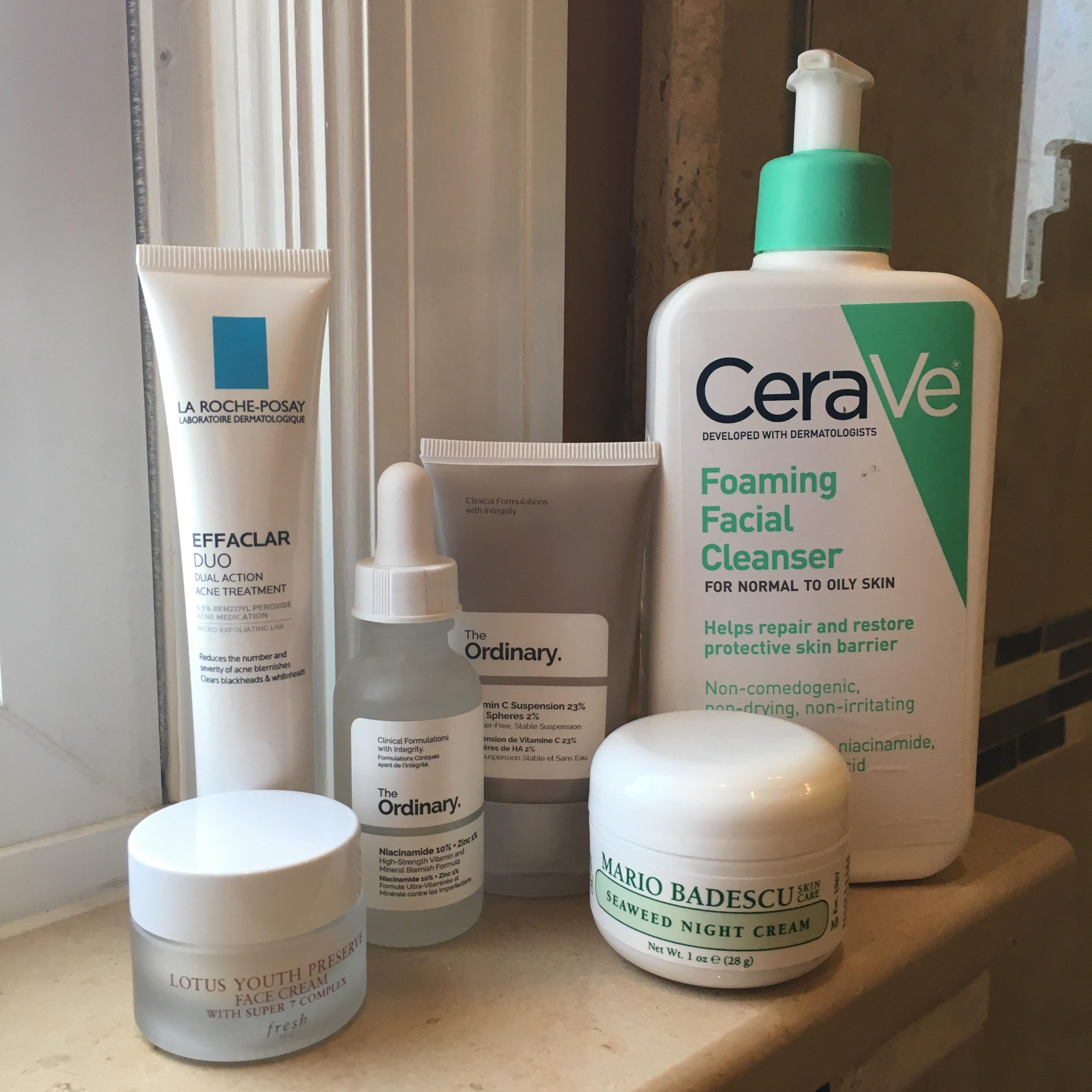 Image Source: Reddit
Clear, glowing skin can definitely happen overnight, especially with the right products. A combination of a peptide-rich moisturizer and potent retinoid treatment is one of the easiest ways to enhance your nighttime skincare routine. Staying dedicated to this routine is a luxurious way to prepare for bed, and it allows your skin to heal and repair itself more efficiently while you sleep.
Stretch it out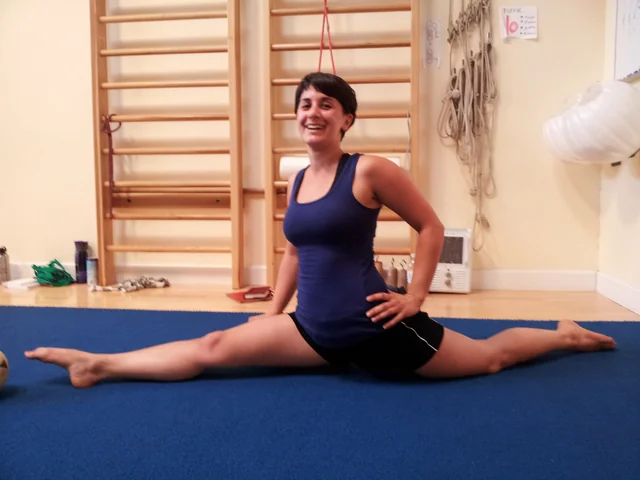 Image Source: Reddit
Keeping yourself limber is one of the best ways to maintain your youth. Tight muscles and joints inhibit your flexibility and can lead to a variety of preventable physical health issues. Performing a series of stretches before bed is a great way to quiet down your brain and get sleepy. It also keeps feelings of soreness and achiness at bay for those who tend to exercise in the evenings.
Change your bedsheets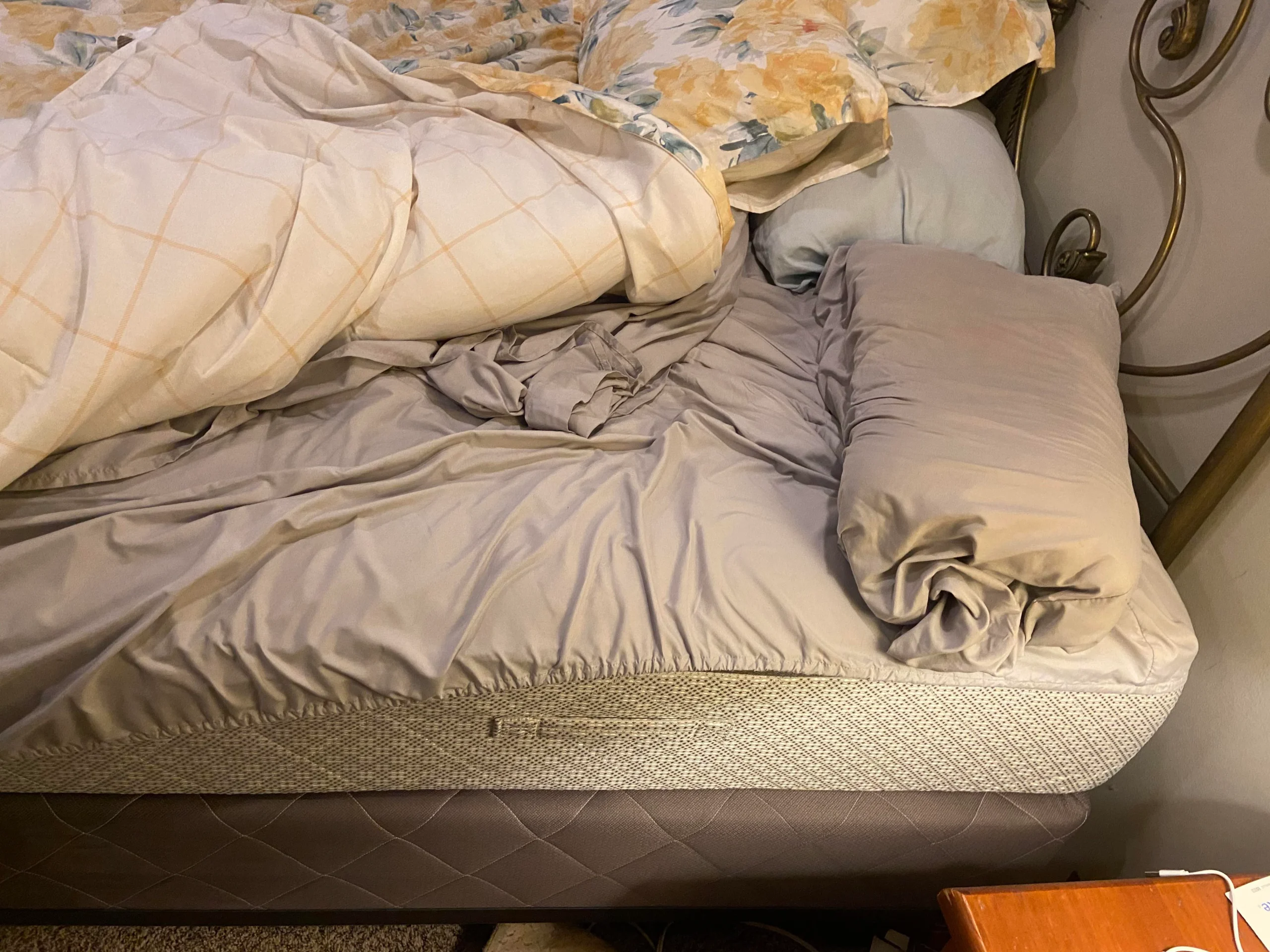 Image Source: Reddit
As you sleep, your bedsheets absorb sweat, hair oils, bacteria, and dirt over time. Changing your sheets at least every two weeks before bed is a simple way to enhance your comfort and keep yourself healthy. Use breathable linens that keep you cool at night to prevent excessive sweatiness, and consider using a satin pillowcase to avoid unnecessary friction on your hair.
Adjust the temperature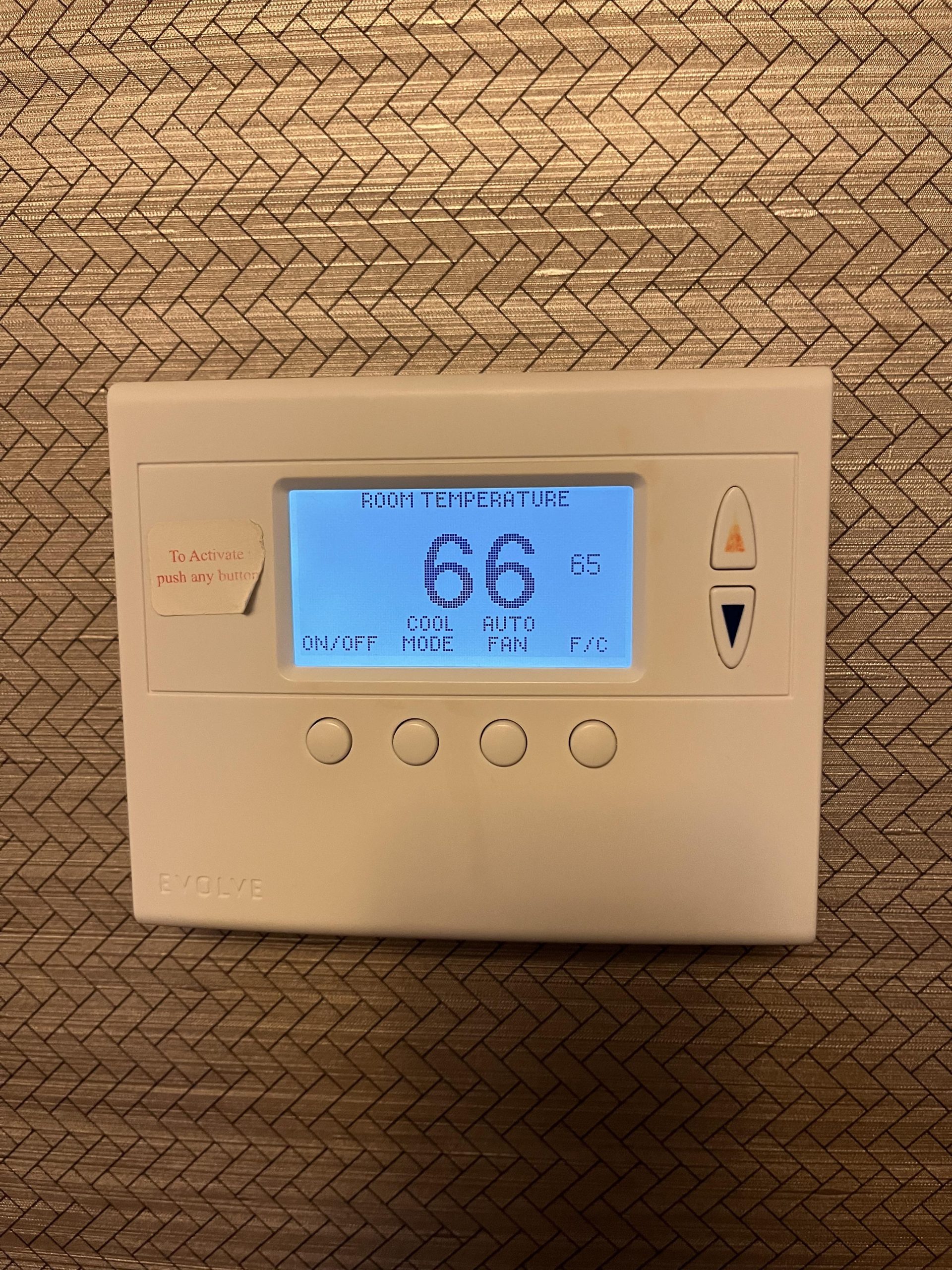 Image Source: Reddit
Getting a full eight to nine hours of sleep per night is crucial, and setting the ideal temperature can be the difference between a night of tossing and turning or uninterrupted beauty sleep. Setting your thermostat between 60 to 68 degrees Fahrenheit is said to be the best temperature for sleep. It is easier to fall asleep and stay asleep in this temperature range. You can comfortably wrap yourself in your favorite blanket without having to sweat your way through the night.
Fold your laundry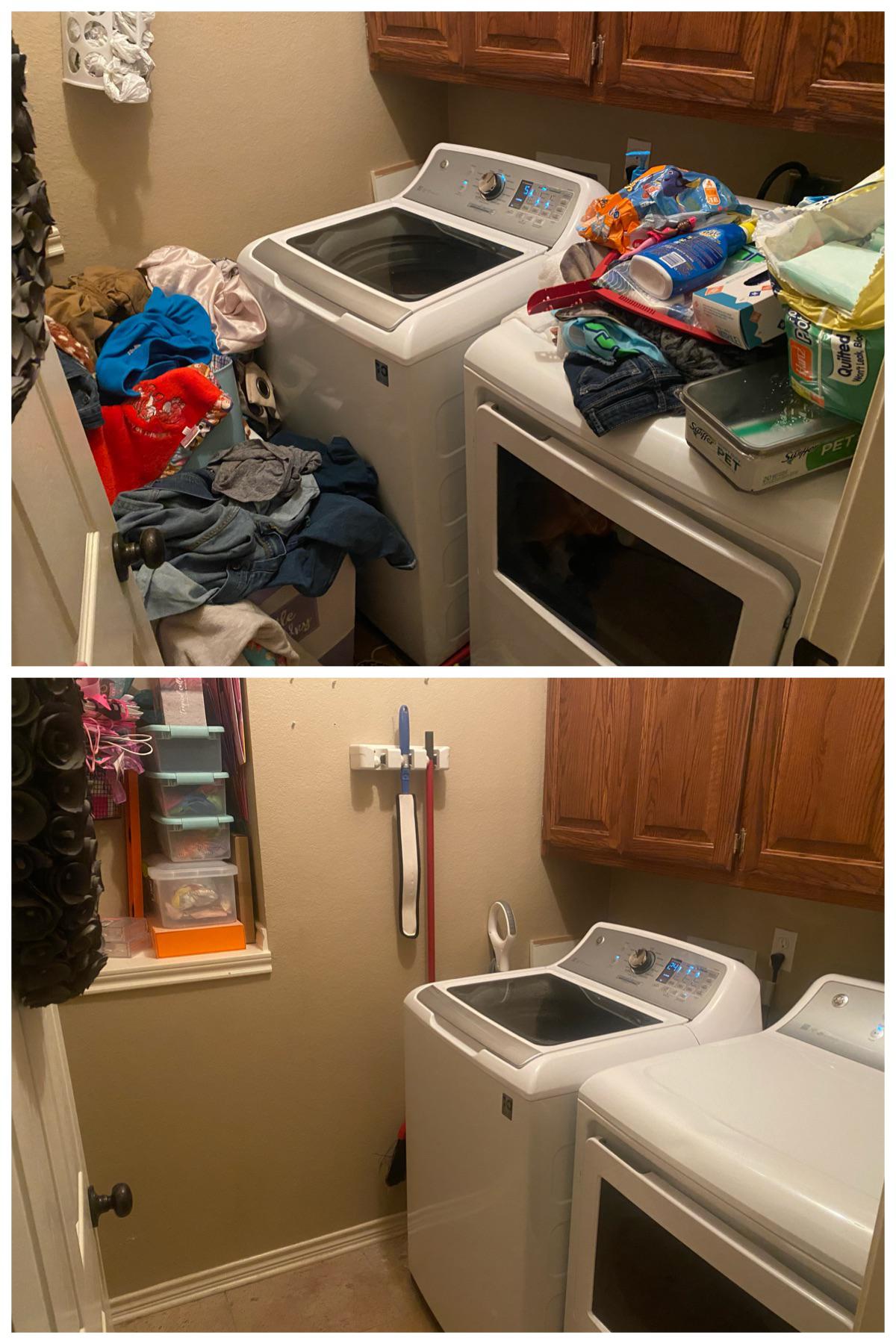 Image Source: Reddit
That designated laundry chair in the corner of your room is just begging to be relieved of its duties. Relieve yourself from the mountain of clean clothes by tackling your laundry needs before bed. Even if you do not want to go through the hassle of putting all your clothes away, folding them will prevent your clean items from developing wrinkles. Also, it is much better to look at a basket of neatly folded laundry rather than a pile of clothes that demand your immediate attention.
Lock the doors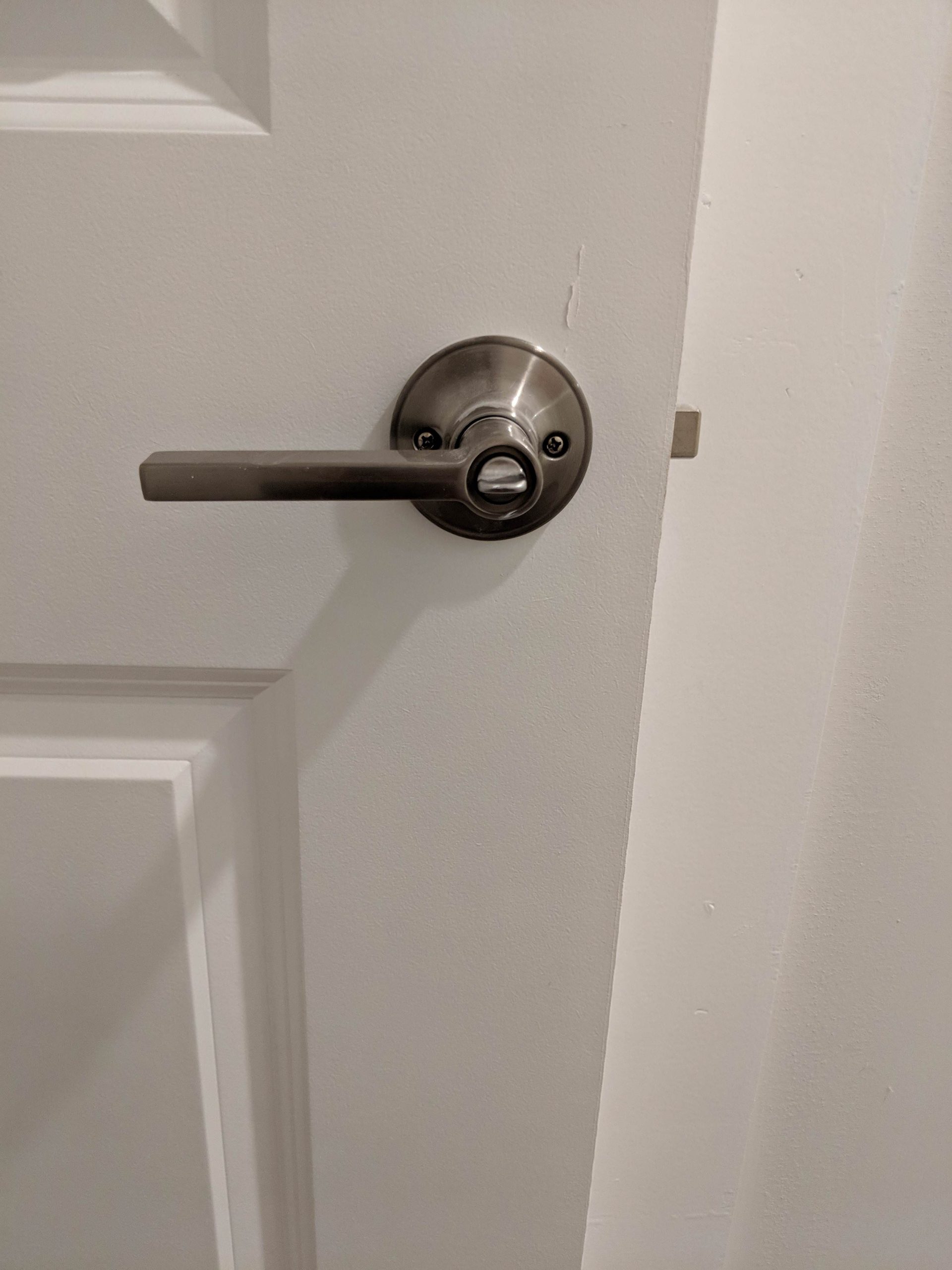 Image Source: Reddit
Your bedtime routine isn't just about feeling good. It is about staying safe while you are asleep. Check your doors and windows before getting into bed and make sure they are locked properly. Set any home alarm systems and lock your bedroom door before falling asleep. The peace of mind you will gain knowing every entrance to your home is secure is worth the added effort.
Turn off your tech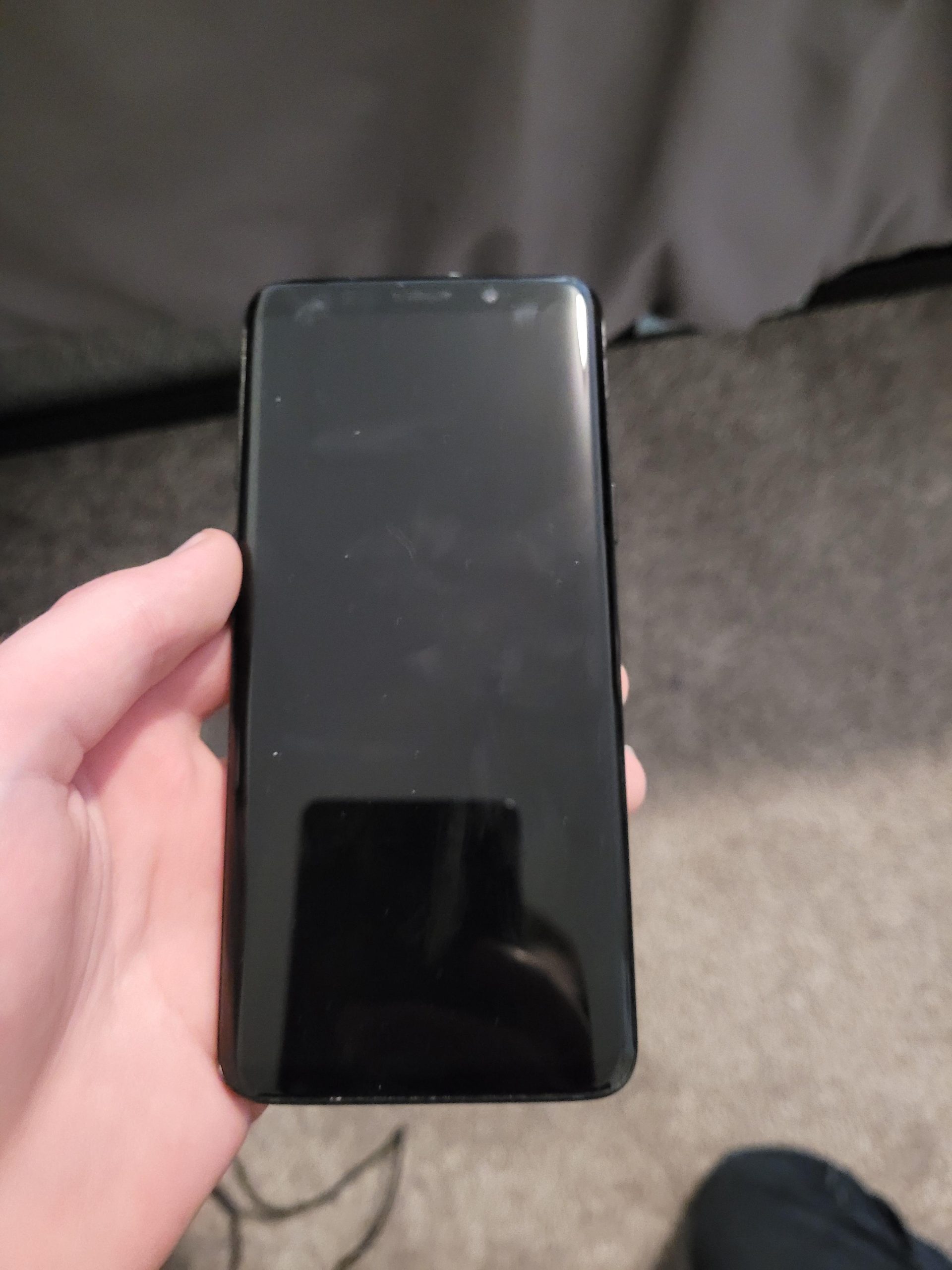 Image Source: Reddit
Scrolling through TikTok and Instagram before bed can be addicting, but this stimulation is one of the things that is probably keeping you awake at night. Give your eyes a break from the blue light and turn off your phone at least a half hour before bed. You will find it easier to fall asleep, and you're less likely to come across stressful or intriguing content that will steal your focus away from catching some z's.
Plug your devices in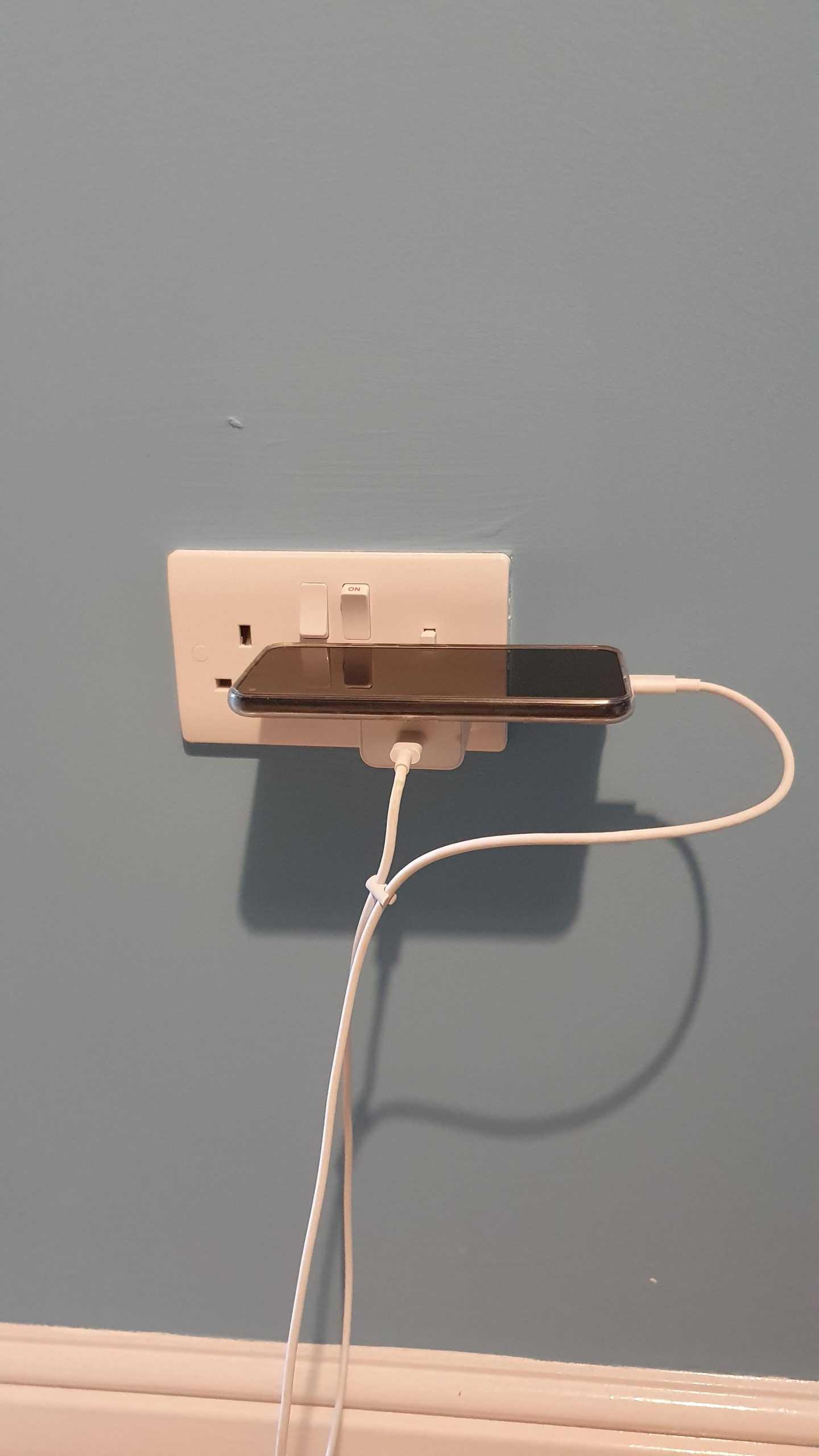 Image Source: Reddit
Have you ever woke up late for work and realized your alarm didn't go off because your phone was dead? Or you grab your laptop to start an assignment and are met with that pesky low battery symbol? Save yourself the trouble and plug in all your necessary tech before drifting off to sleep. Keep them away from your bed so you aren't tempted to scroll and entertain yourself into pulling an all-nighter.
Read a book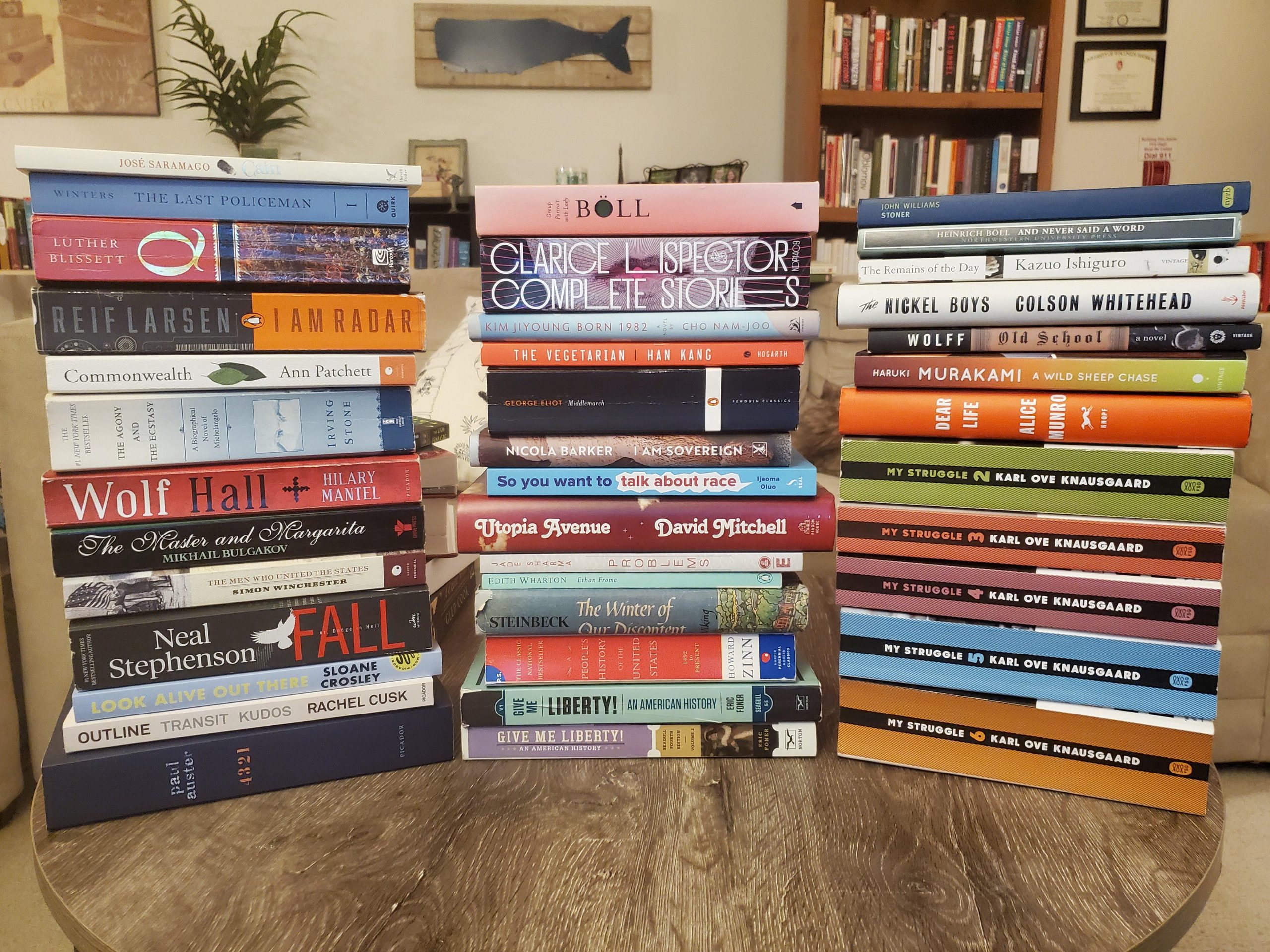 Image Source: Reddit
Looking for a substitute for late-night social media binging? Try reading a book in bed to soothe your mind and prepare for sleep. Reading is a calming form of bedtime entertainment that relieves stress and promotes a quiet, thoughtful environment. Committing to a chapter per night is an achievable personal goal and a fantastic way to give your brain a brief bout of nightly exercise.
Enjoy aromatherapy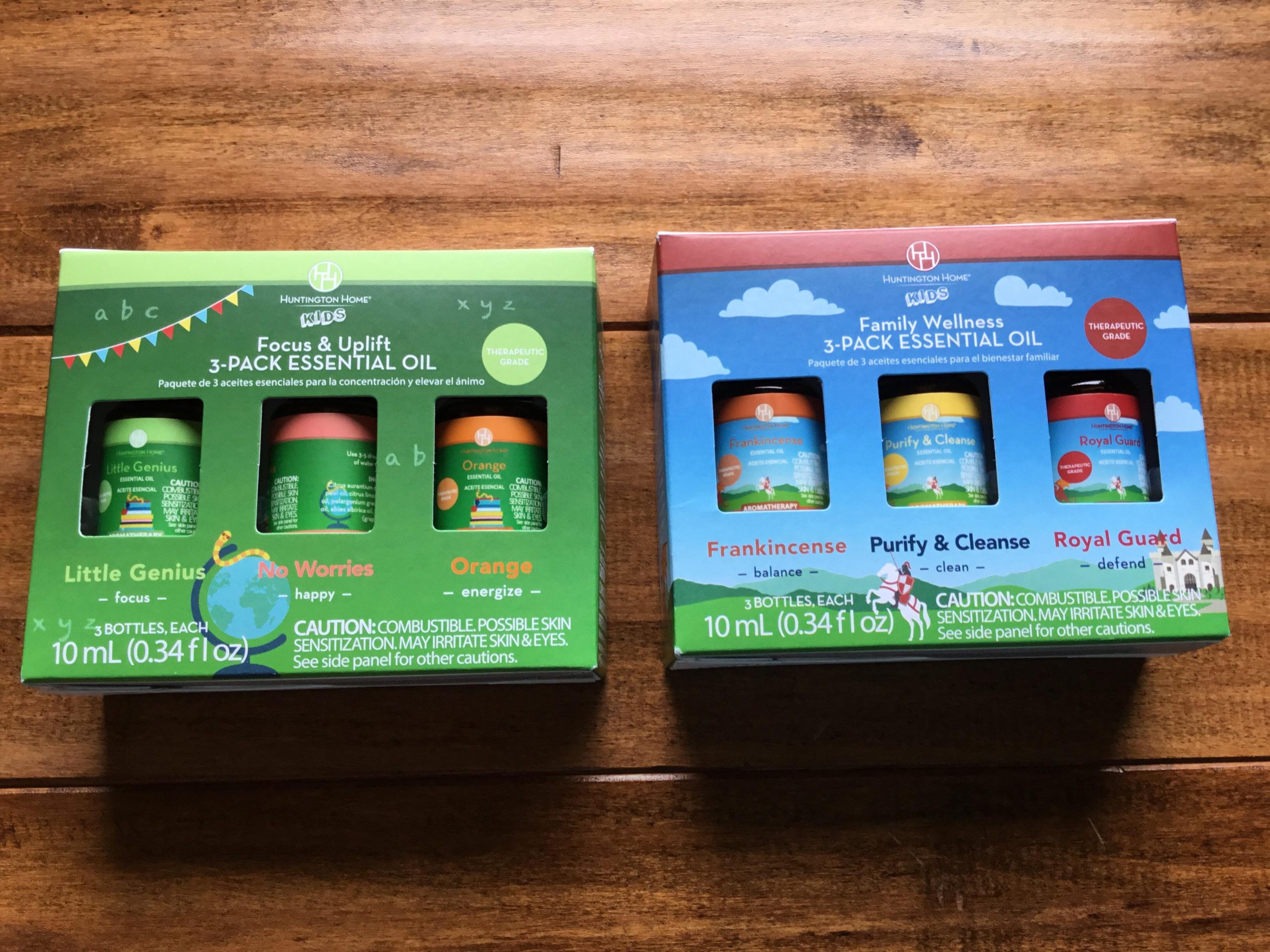 Image Source: Reddit
Just like the smell of coffee in the morning will wake you up, soothing scents like lavender and eucalyptus can promote a restful night's sleep. Use an essential oil diffuser to fill your bedroom with your favorite calming scent. Some of the best essential oils for sleep include clary sage, chamomile, jasmine, vetiver, and frankincense. However, some essential oils are not healthy for dogs and cats, so check in with your vet before regularly diffusing any oils.
Write in a journal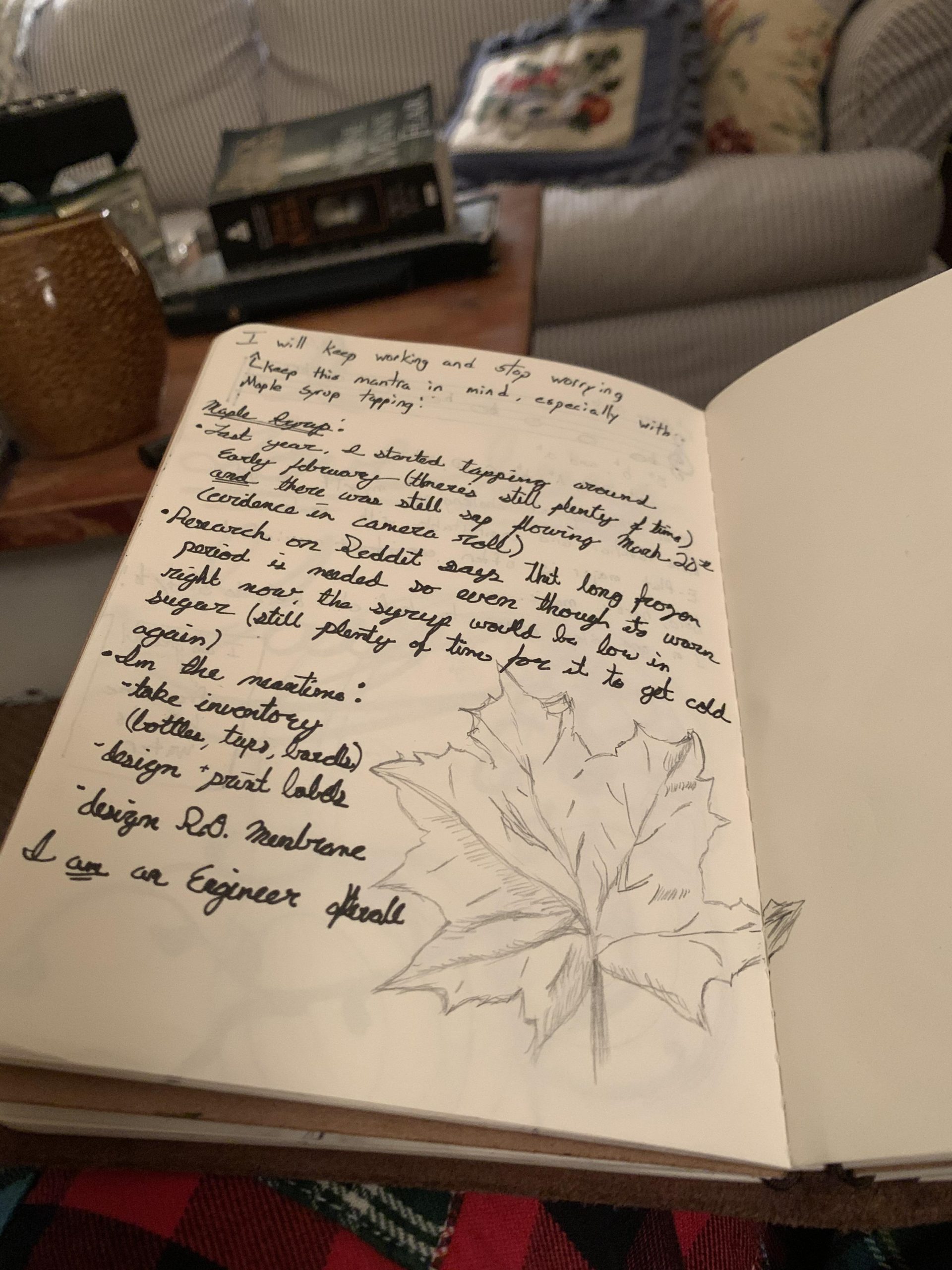 Image Source: Reddit
It is common for your thoughts to race as you lie in bed at night, especially if you've had a particularly stressful day. Recording your thoughts in a journal every night provides relief and clarity. You can guide yourself to solutions for pressing issues, vent about work, friends, or family, and keep track of things like your meals and physical symptoms. Over time, you'll find you know yourself a little better, and you'll get any agitating feelings that may be preventing you from sleeping out of your system.
Plan out the next day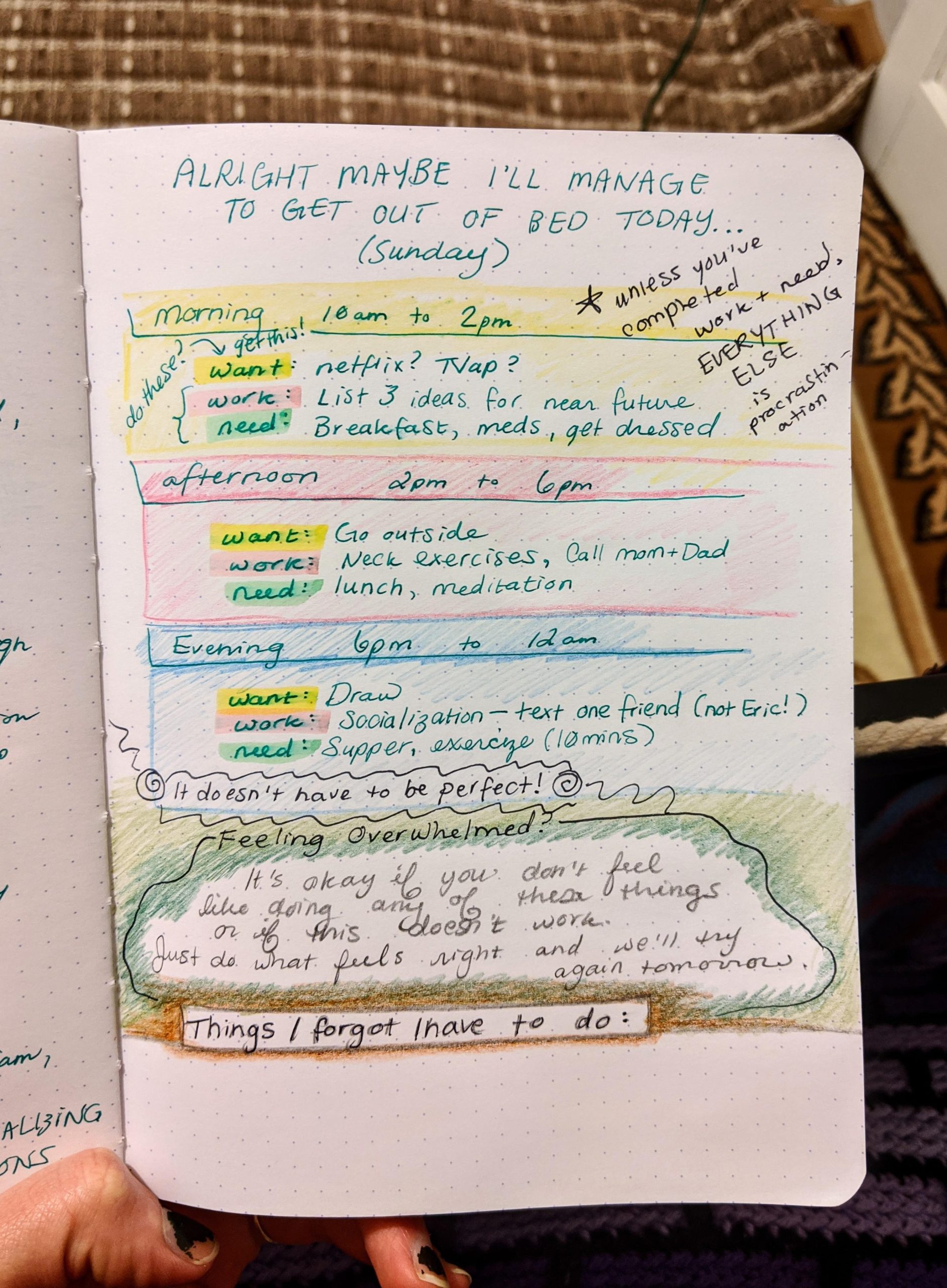 Image Source: Reddit
Your day is packed with task after task, and you need something to hold you accountable throughout the day. Use a daily or monthly planner to outline your activities for the day and update it before you go to sleep. Since your necessary tasks will be at the forefront of your brain when you wake, you are more likely to have a successful, productive day.
Meditate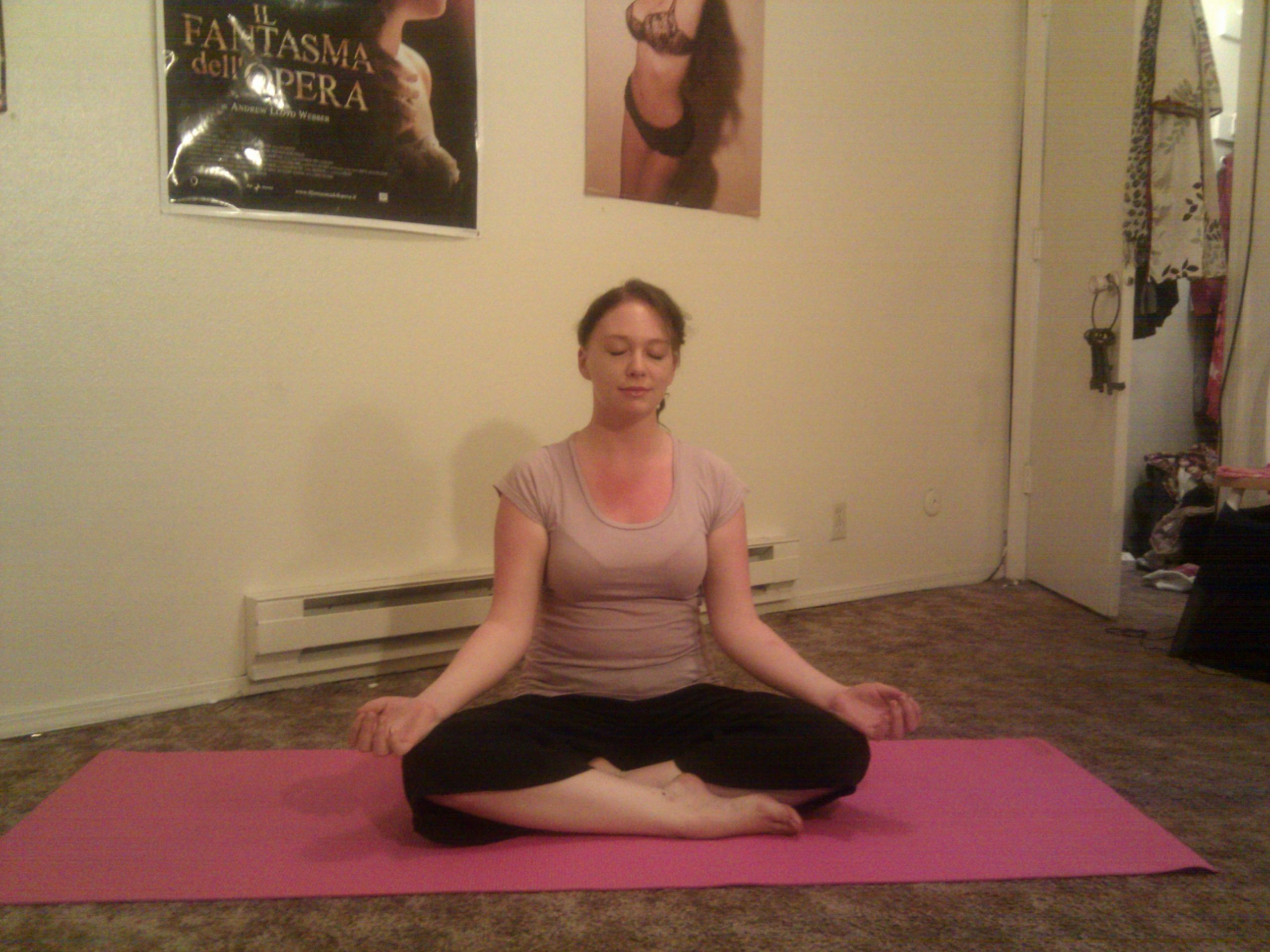 Image Source: Reddit
Peace and quiet do wonders for the body and soul. Taking some time out of your night for breathing exercises and affirmations can increase confidence, lower stress levels and blood pressure, and help you achieve your daily goals. Meditate for about 10-20 minutes before bed every night. Consider using a meditation app or soothing sounds to center yourself and clear your mind.
Have a small snack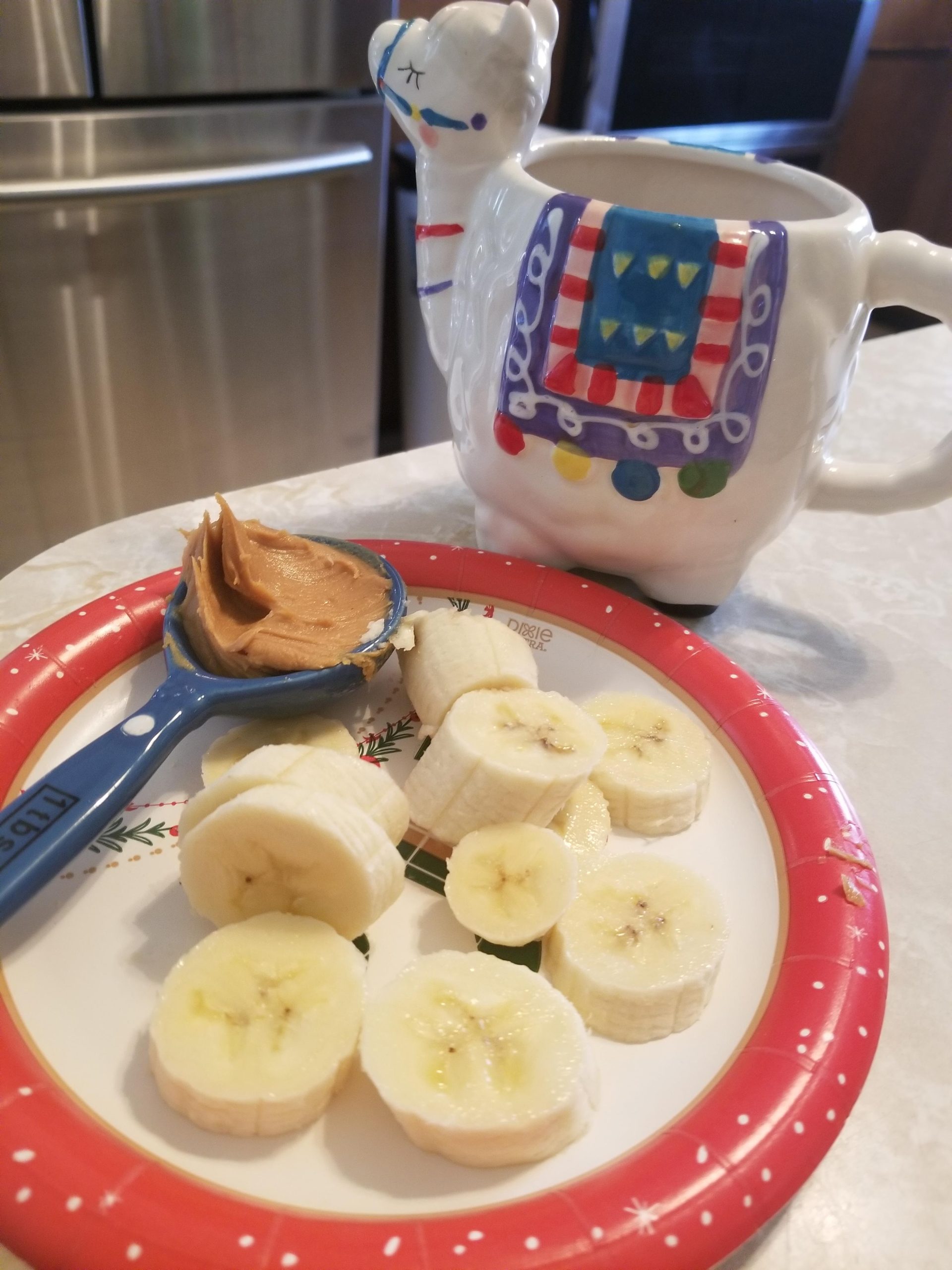 Image Source: Reddit
Sometimes the midnight munchies get the best of us. To avoid binge eating late at night, have a protein-rich snack like trail mix to satisfy your stomach. You can also opt for a carb and protein mix by eating cheese and crackers. When you're craving something sweet, choose serotonin-dense foods like bananas. Your body converts serotonin to melatonin, making it easier for you to get sleepy.
Drink some water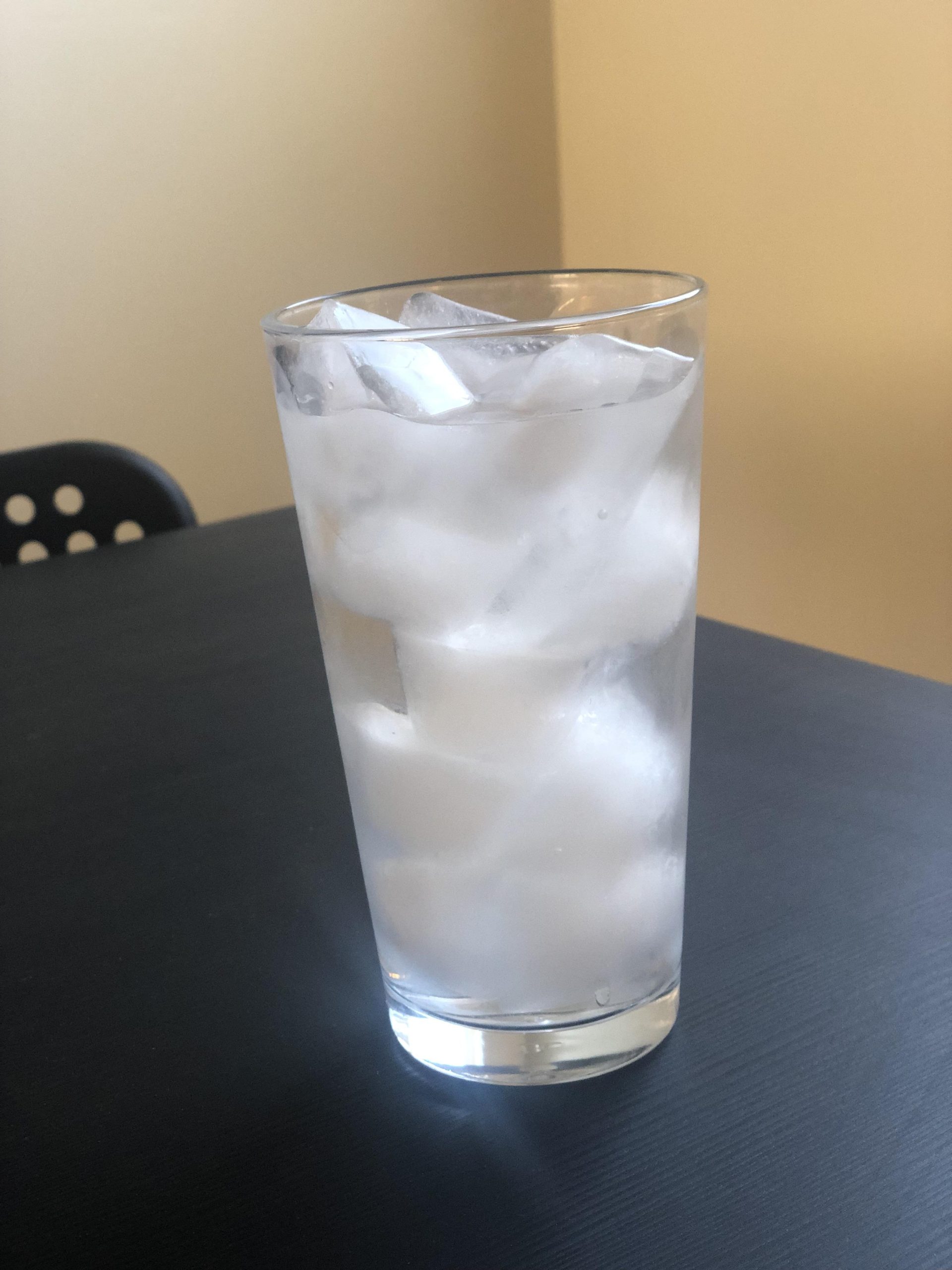 Image Source: Reddit
Believe it or not, your hunger cues can actually be signs of dehydration. Before bringing the bag of Cheetos to bed, drink a glass of water and see how you feel. Nightly water consumption helps regulate your body temperature and keeps you hydrated as you sleep. Try not to have an ice-cold glass right before you sleep – instead, drink a glass about two hours before you go to bed.
Listen to calming music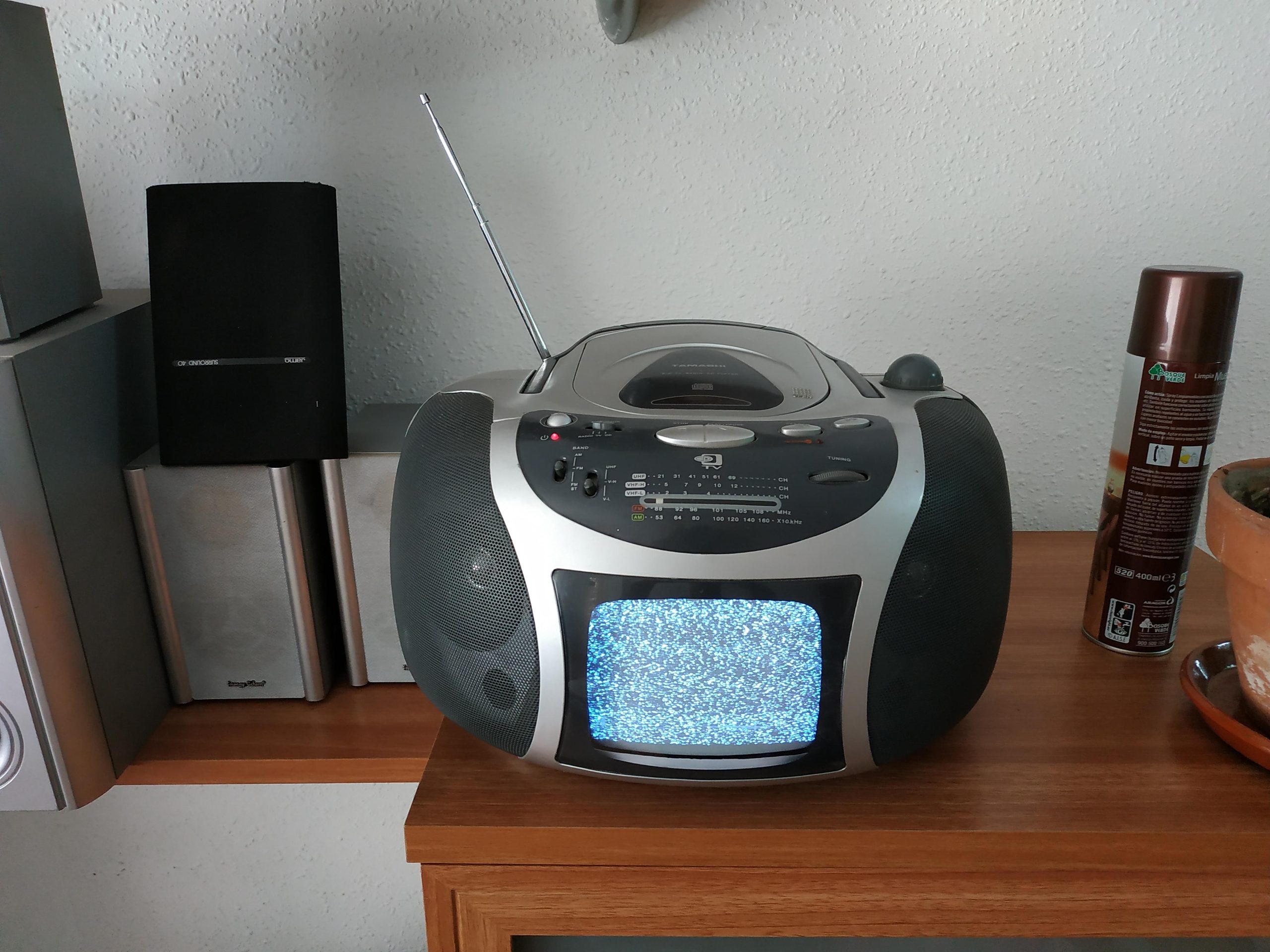 Image Source: Reddit
Some people require total silence to drift off to sleep. Others need some noise to feel comfortable. If you identify with the latter, think about playing some soothing sounds or music to promote good sleep. Studies show that slow, peaceful music, like classical tunes, is perfect to play at bedtime. You can also purchase a white noise machine if you find yourself too distracted by a distinct melody.
Indulge in a massage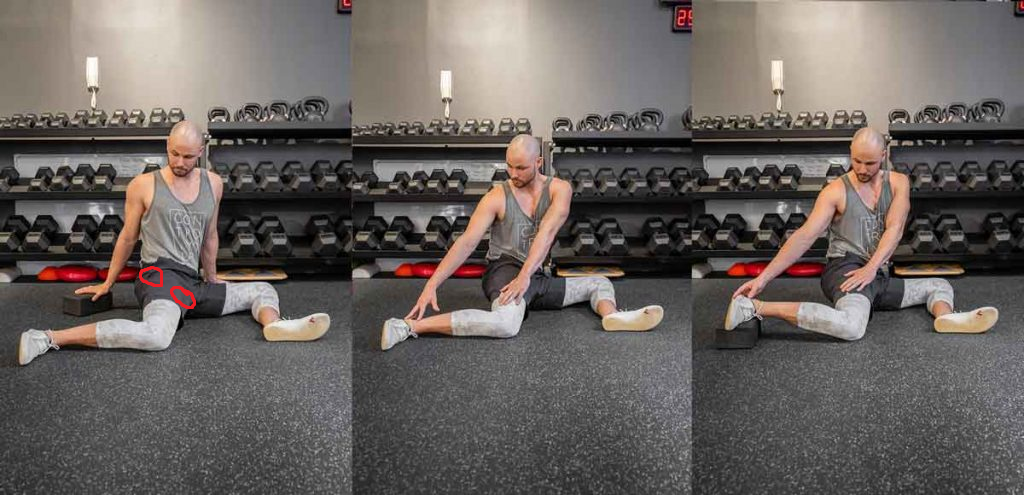 Image Source: Reddit
Utilize your partner's strength and ask for a massage before bed. Relaxing your muscles and mind is a crucial part of healthy sleep. It also promotes sufficient blood circulation and lessens insomnia-related stress and headaches. Getting regular professional massages will also pay off in the long run. According to the American Massage Therapy Association, massage therapy has the ability to reduce fatigue and encourage sleep in people of all ages.
Work on a puzzle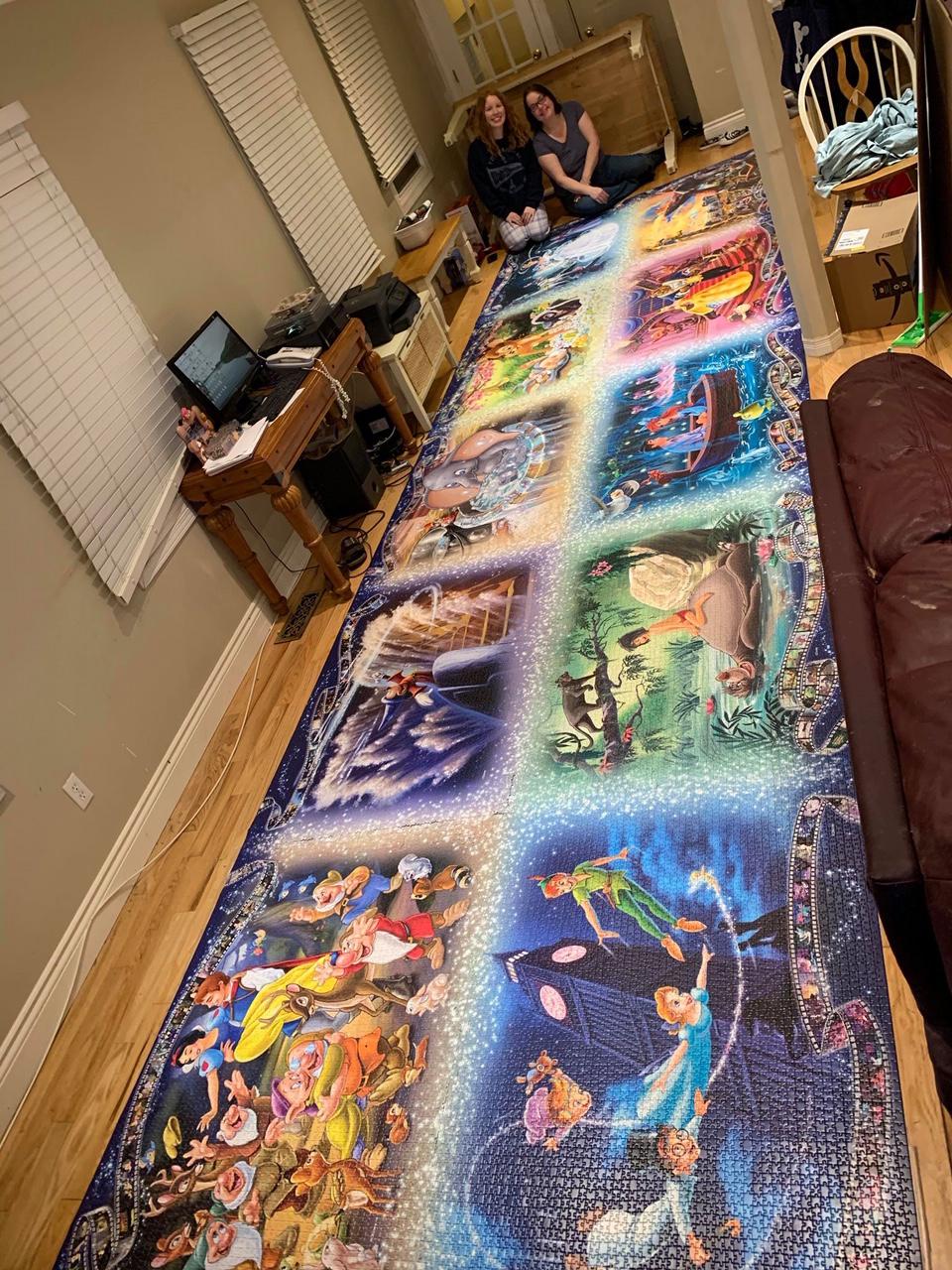 Image Source: Reddit
Spending too much time on your phone before bed isn't good for your eyes or your brain. If reading a book isn't your cup of tea, try working on a puzzle instead. You'll find it quiets your mind and lets you decompress from the day, as it is a low-stress activity that requires minimal movement and zero urgency. Solving problems and identifying patterns is also a great way to keep your brain sharp.
Spend some time with your pets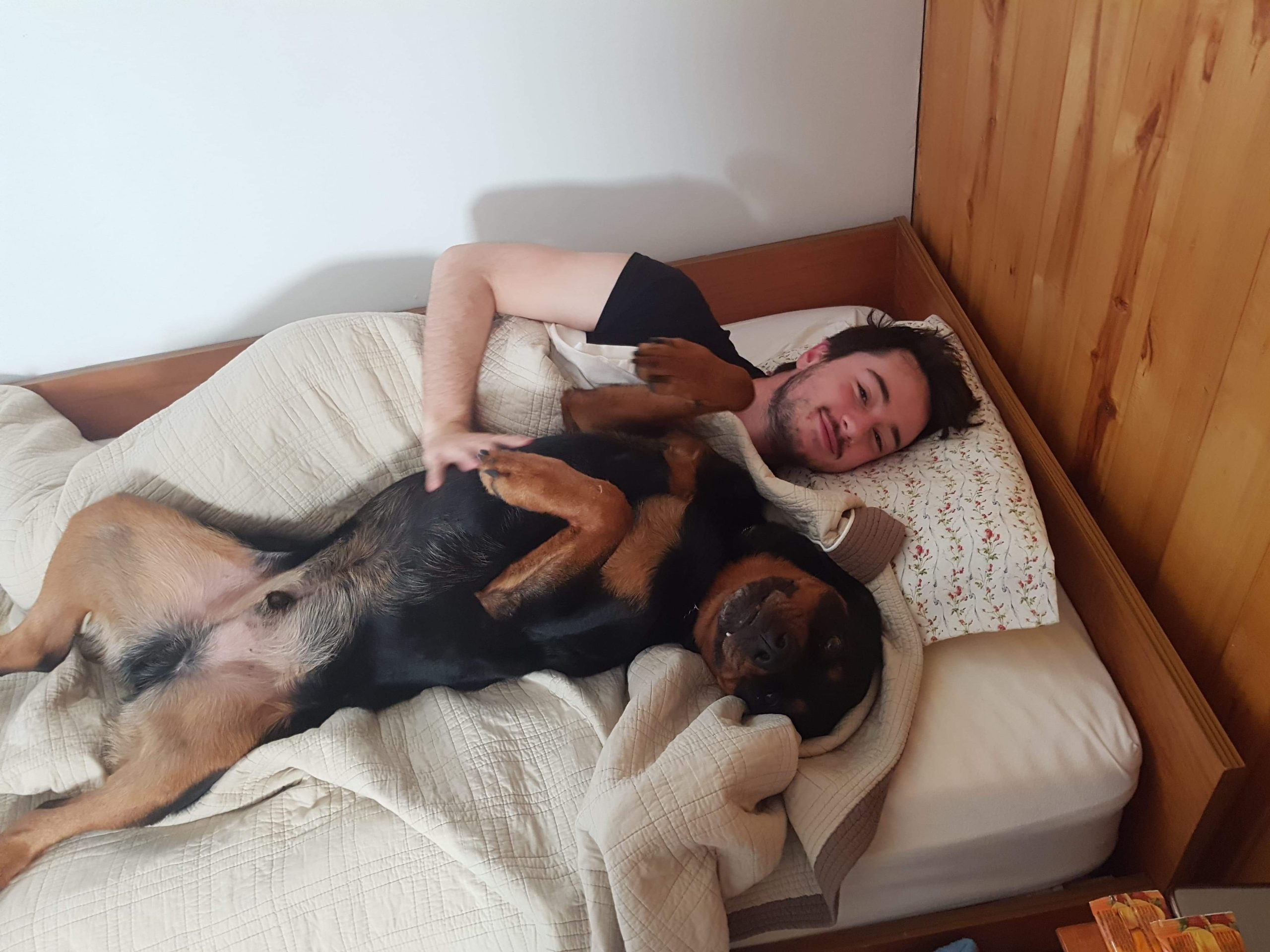 Image Source: Reddit
Your furry friends are just what you need to get the rest you've been craving. Petting your cat or dog has been proven to lower feelings of anxiety and stress. When connecting with your pet, your body gets a hearty dose of oxytocin and dopamine, the chemicals that make you feel happy and euphoric. Feeling joy before bed will help you have positive dreams, which leads to a night of amazing sleep.
Doodle or color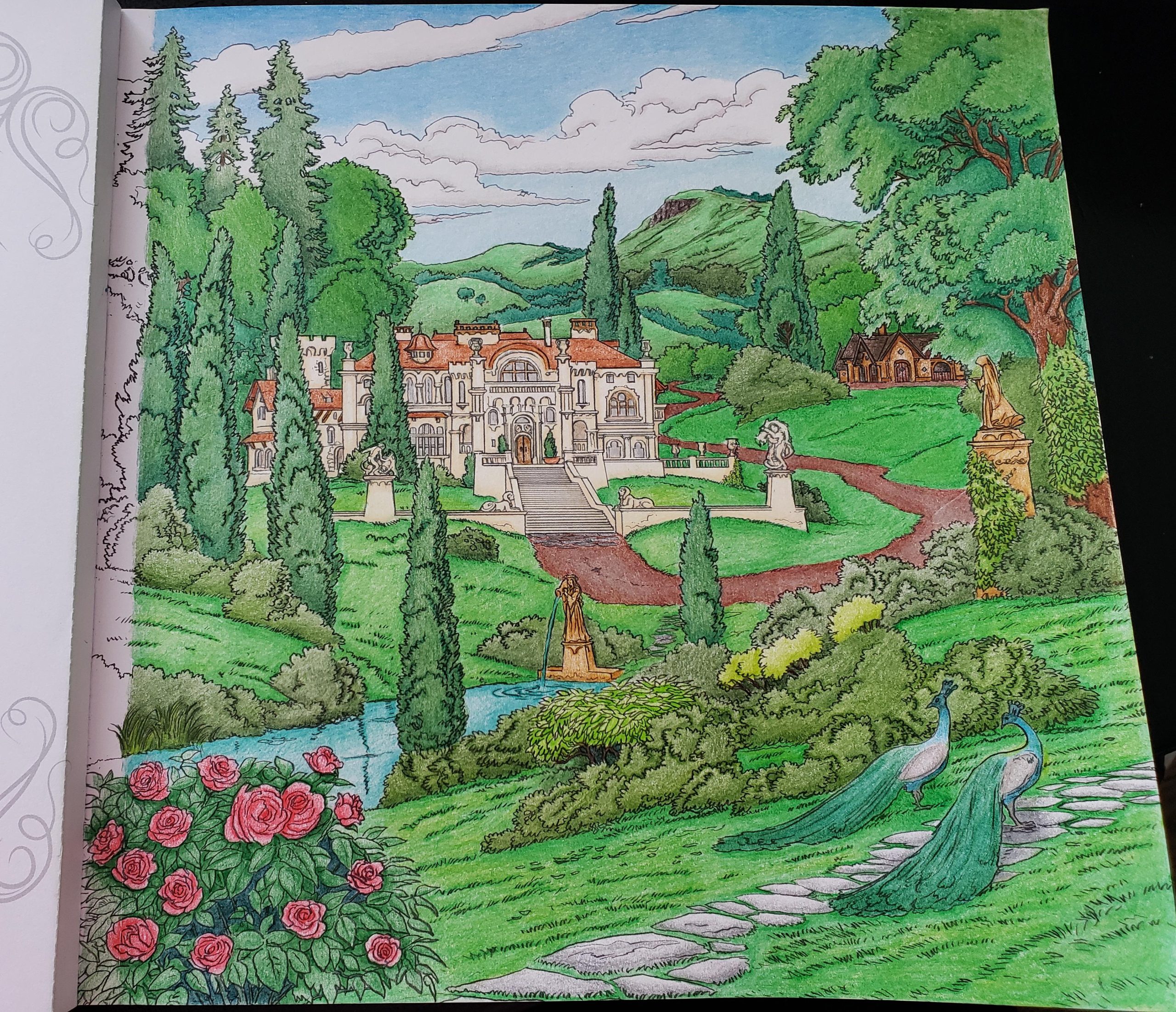 Image Source: Reddit
Those who find themselves in a sedentary lifestyle may find it hard to feel truly tired at night. Enhance your creative side by using a coloring book or paint-by-number sheet to expel some energy. This is a great time to work on your drawing skills and elevate the artistic part of you that may be suppressed during the day. It also helps decrease feelings of depression, lowers your heart rate, and is a low-impact activity that doesn't require tons of movement.
Brush your teeth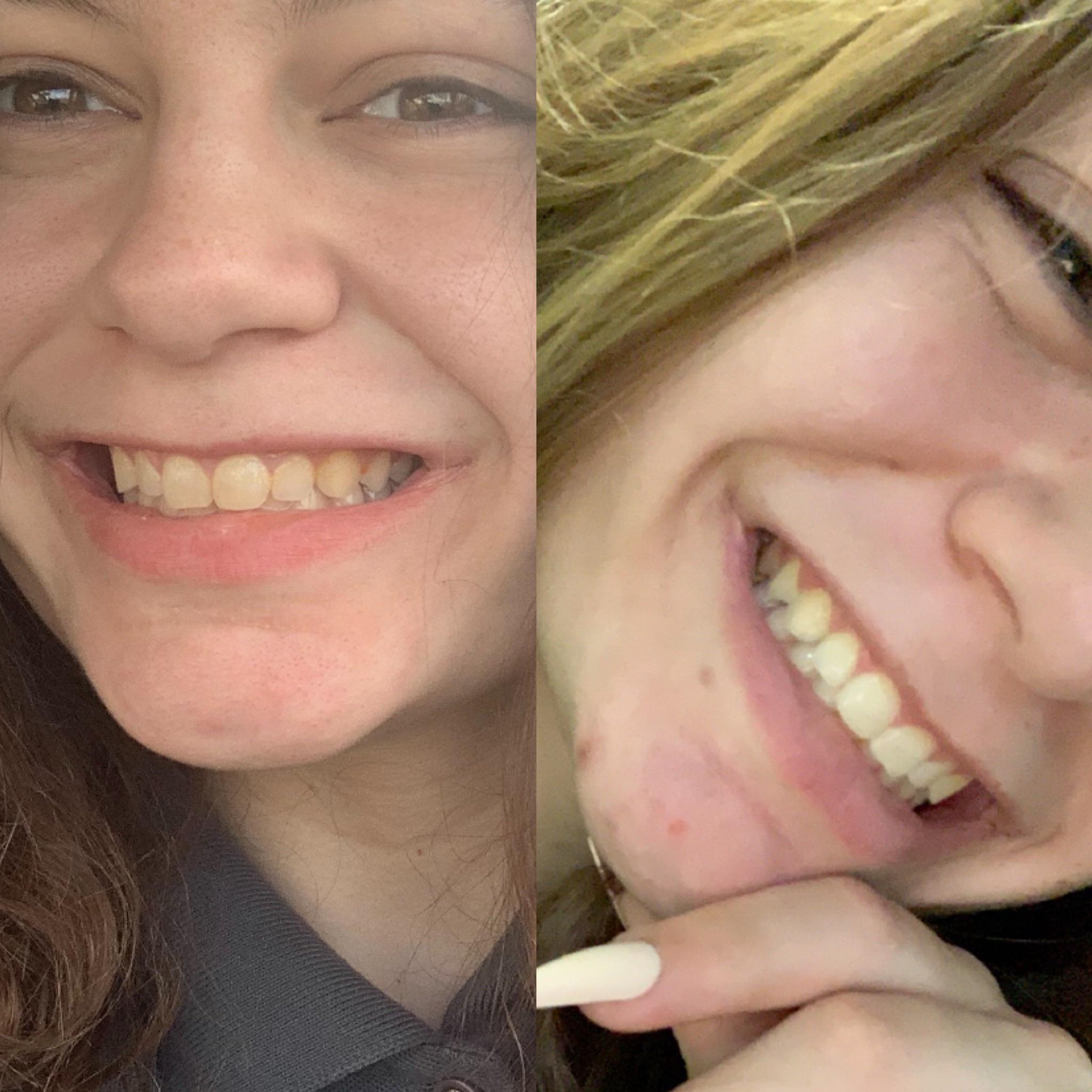 Image Source: Reddit
Dental hygiene is something many people neglect, but it is one of the things that can affect your overall health the most. Gum disease can also lead to heart disease, which is the leading cause of death for people in the United States. Use an anticavity fluoride toothpaste at night and brush for at least two minutes. Clean your teeth by brushing in circles. Don't forget to scrape and brush your tongue to rid your mouth of all harmful bacteria.
Floss your teeth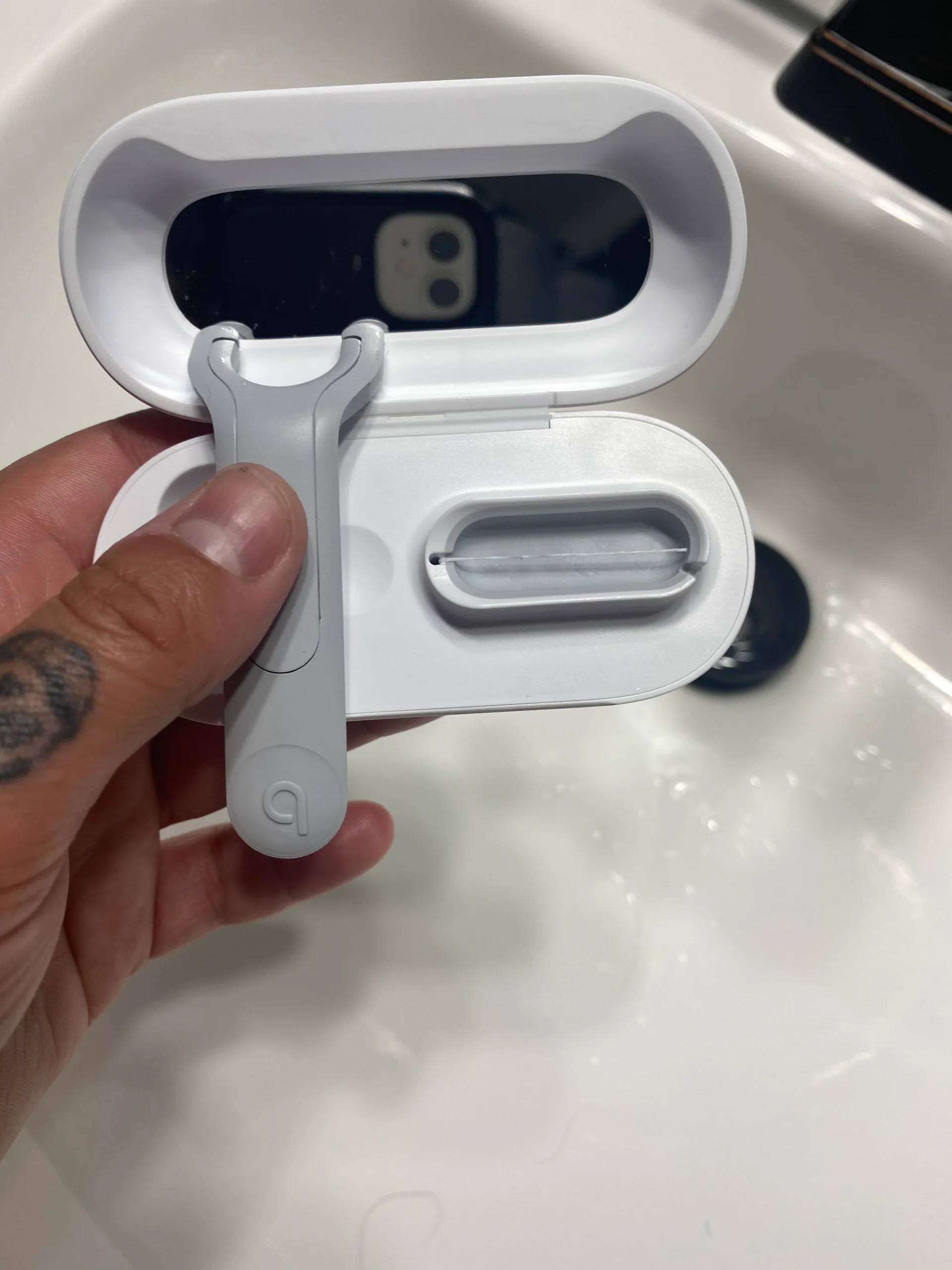 Image Source: Reddit
Your dentist may annoy you by pressing this so much, but flossing before bed makes a world of a difference. It removes leftover food from between your teeth and improves your breath. It also decreases tartar and plaque, which prevents cavities and tooth decay. If your gums bleed when you floss, this can be a sign of gum disease, so always consult with your doctor if you notice something out of the ordinary.
Avoid caffeine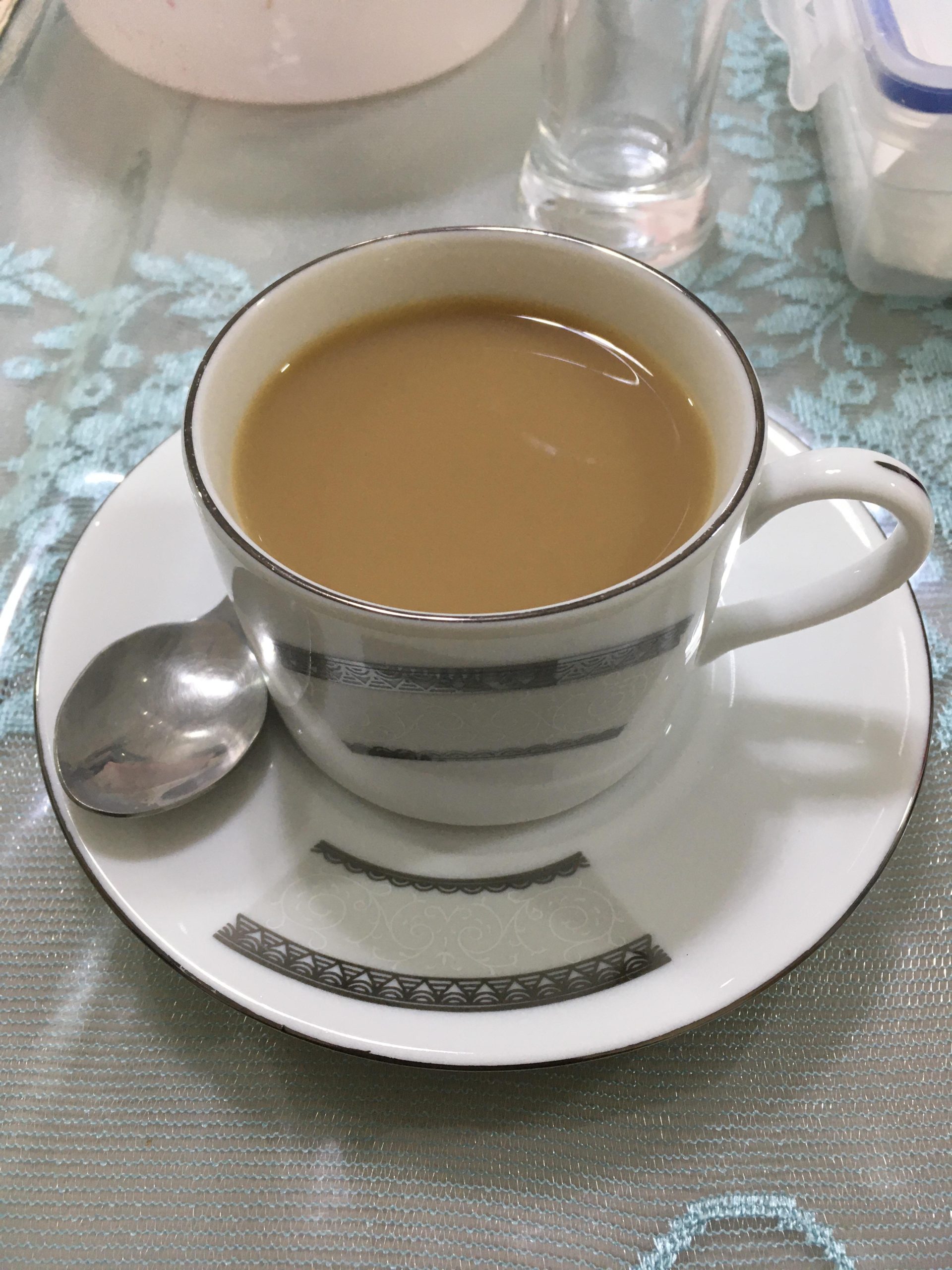 Image Source: Reddit
A cup of coffee in the morning can be a delicious, energizing start to your day, but it is certainly no way to end your night. You should avoid all beverages with caffeine at least two hours before bed. The last thing you want is to feel overstimulated and antsy while trying to sleep, so go for a glass of warm milk or decaf tea if you're looking to drink a soothing beverage at night.
Set an alarm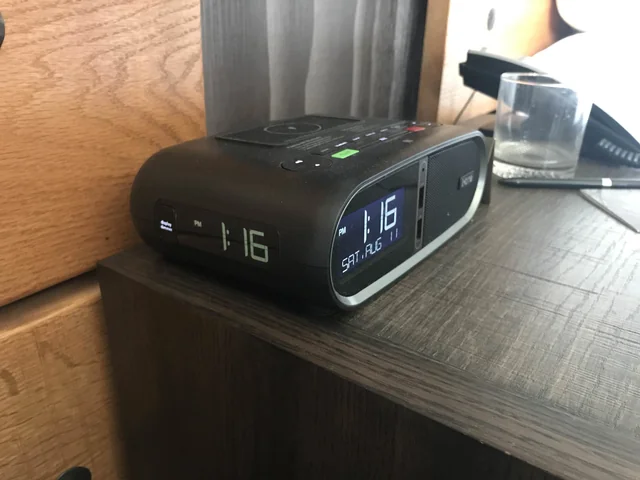 Image Source: Reddit
Not everybody can wake up in the mornings right on time. Remember to set your alarm before you get into bed. If your alarm is on your phone, try turning off all other notifications besides the alarm as well, so you can keep the phone out of arms reach and raise the volume up high. This will prompt you to start your day faster, since you have to get out of bed to cease the racket.