Things Everyone Should Do Before They Buy a New Phone
By Jessica O'Neil
1 month ago
Back up old phone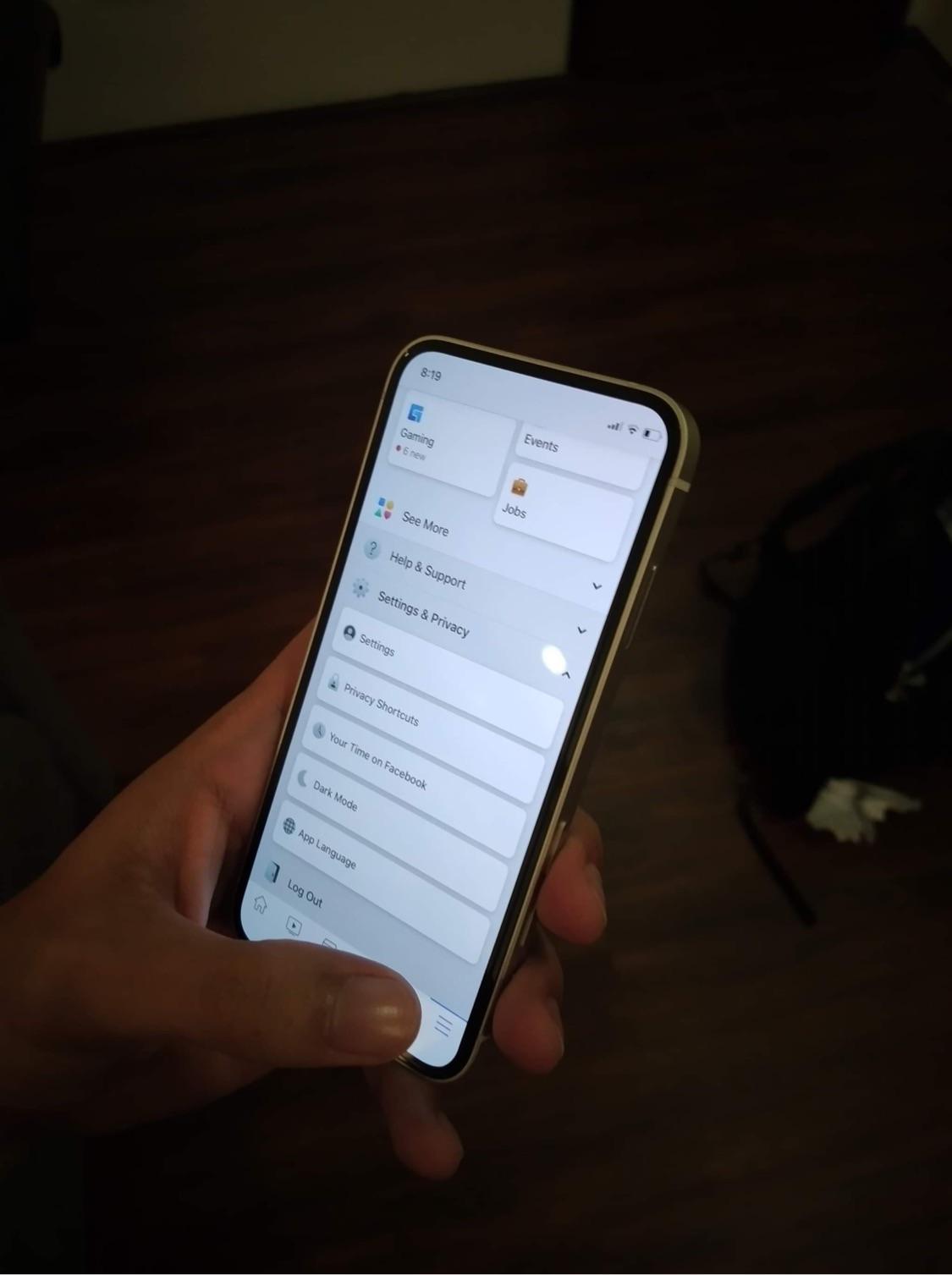 Image Source: Reddit
Your phone has your whole life on it. Even if you store most of your pictures and videos on Snapchat, Instagram, or Facebook, it is always a keep idea to back up your data to the cloud. This will allow you to easily transfer all your information to your new phone and prevent you from losing your most important digital items if you decide to get rid of social media once and for all. Many phones will automatically back up your phone to the cloud every night if it is connected to a charger, so check your settings to see if your device has this benefit.
Check your old phone for any damage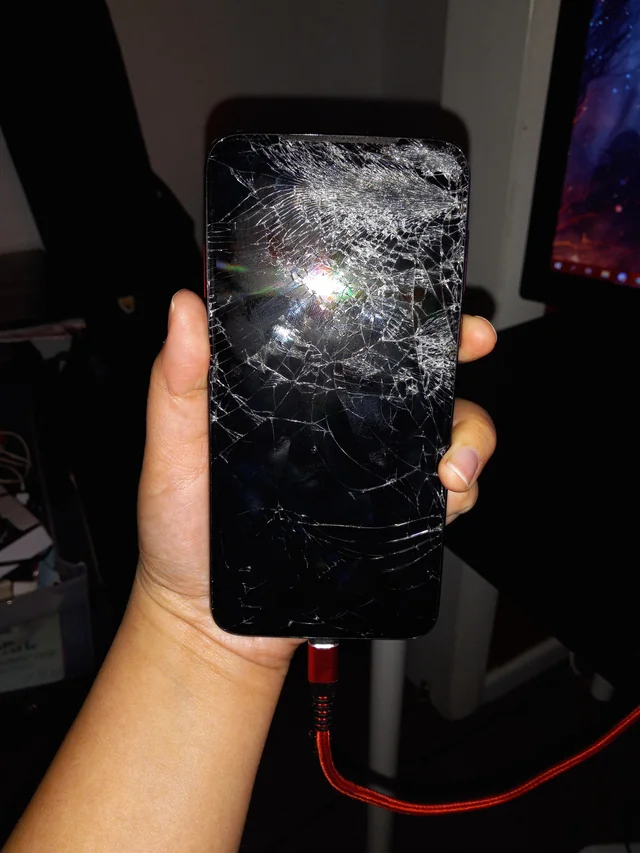 Image Source: Reddit
Many people choose to sell their old phones to generate cash for their new ones. If you don't mind letting go of your old device, give it a once over to verify the condition. Many buyers are looking for phones with no scratches, working speakers, usable charging ports, and a clear, bright display. Report any damage your phone may have to buyers, as it is illegal to mislead anyone during a sale.
Pay off the old phone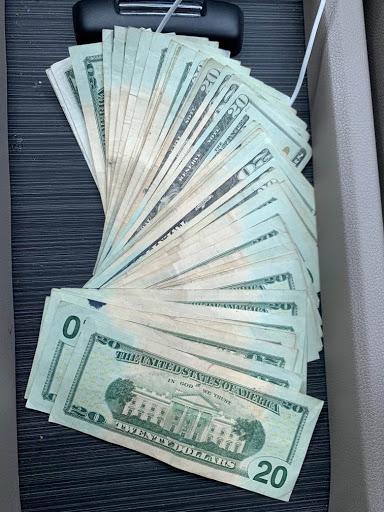 Image Source: Reddit
Most carriers require you to pay off your old phone before you are able to upgrade to a new one. Clear any debts before going shopping and confirm with your carrier that there is no balance due on your account. Even if the phone is paid off, your carrier may not let you upgrade if you have not paid the most recent bill, so double-checking is definitely an unskippable step.
Figure out how much storage you need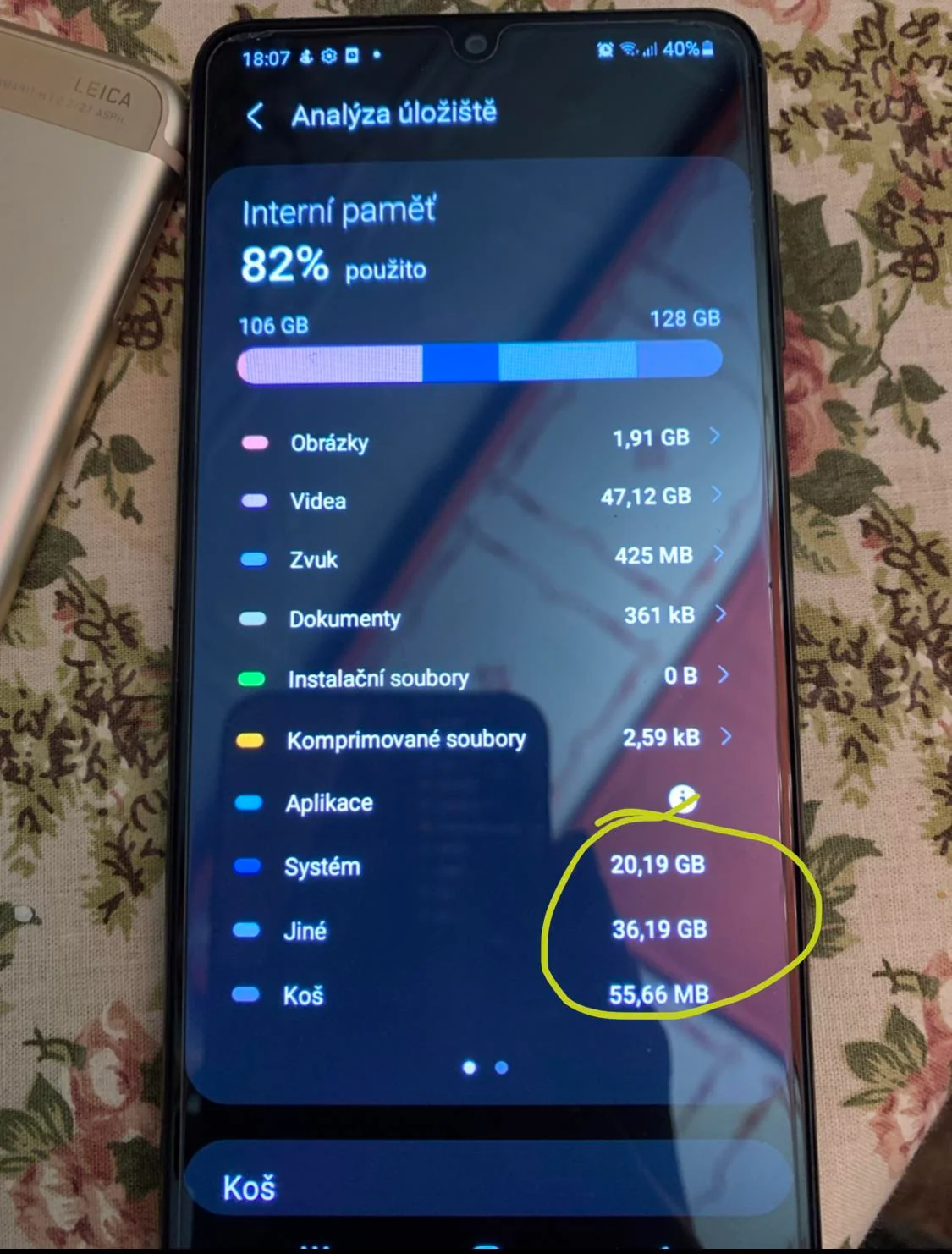 Image Source: Reddit
What do you really use your phone for? Are you a social media savant, or do you use your device simply for texting and calling? These are questions that will affect how much phone storage you require. Many smartphones have 64 gigabytes of storage, which is fine for the majority of people. However, if you love taking pictures or gaming, you likely need either 128GB or 256GB. You can also purchase phones with 512GB or 1TB worth of storage, but the average individual won't need this much space.
See if you're due for an upgrade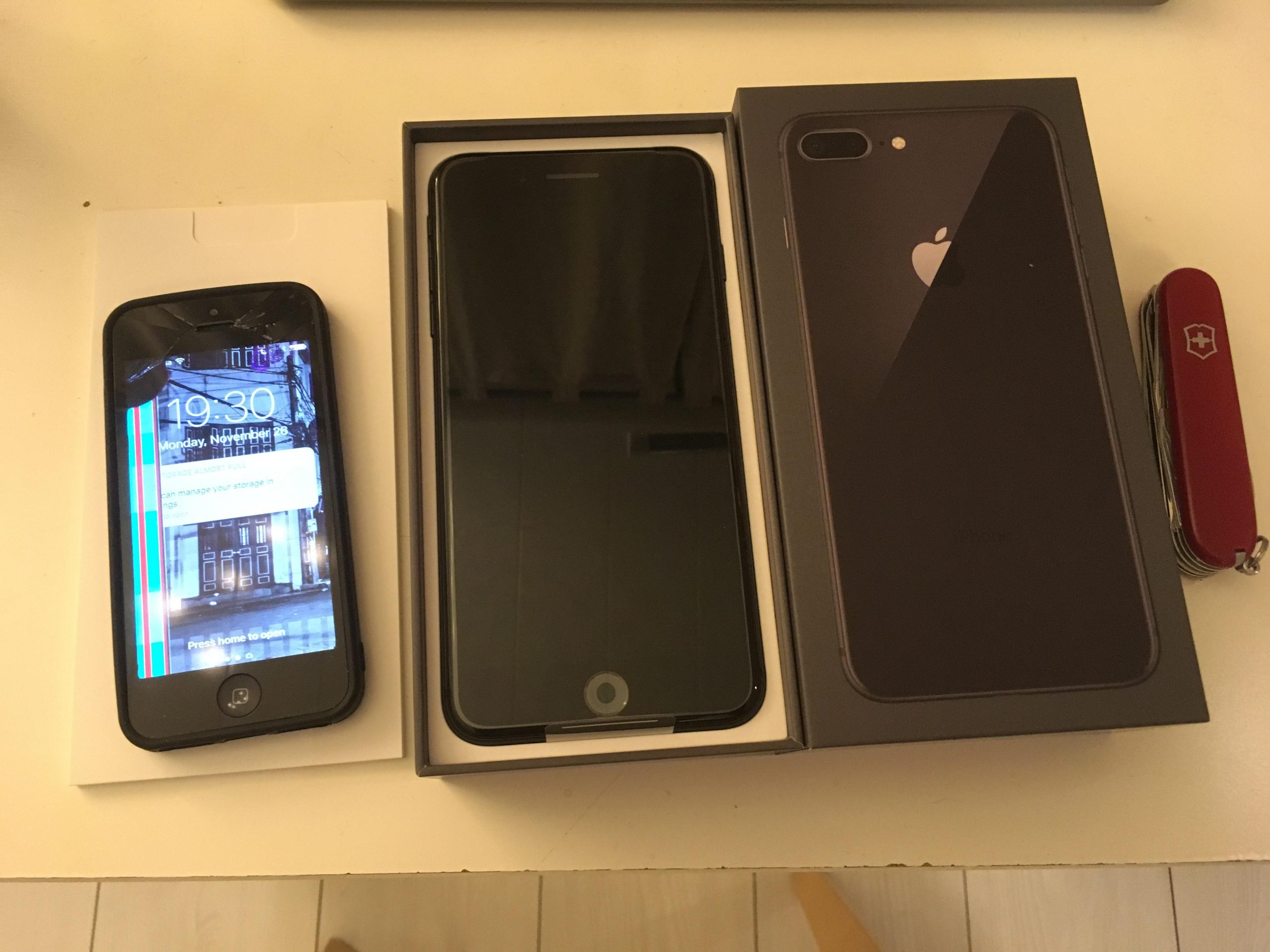 Image Source: Reddit
Phone plans tend to have periods where you're permitted to upgrade your phone. Those who finance are usually allowed to upgrade after they have paid 24 installments. Waiting until you're due for an upgrade to purchase a new phone can save you the hassle of paying extra fees or having multiple financed phones added to your bill. You may also benefit from certain promotions during your upgrade period too, so check in with your carrier before making any decisions.
Review your finances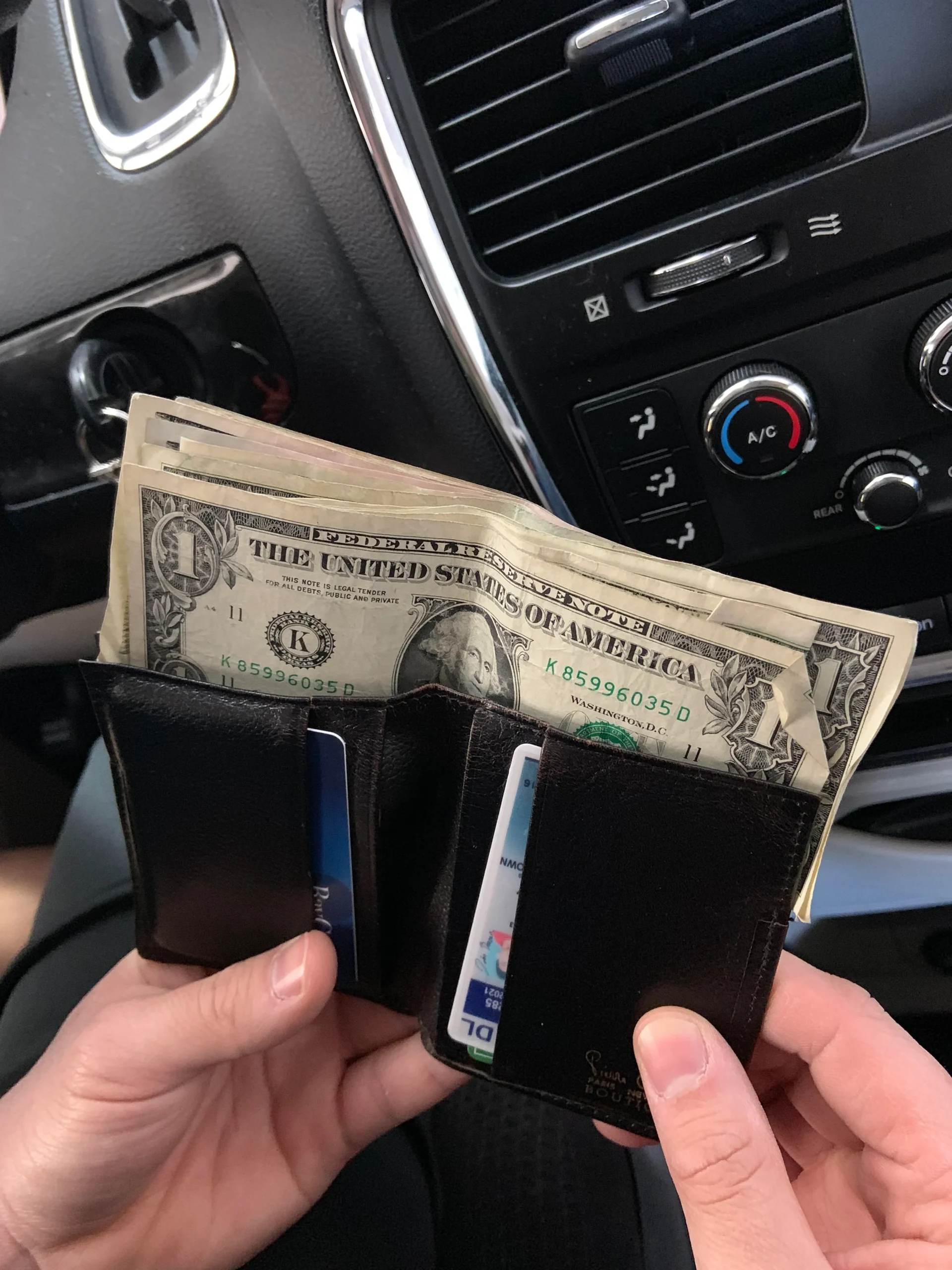 Image Source: Reddit
Scoring the latest iPhone is such a rush, but if your wallet ends up suffering a substantial blow from the purchase, you're better off waiting a few months. Going into hardcore debt over a brand-new phone does way more harm than good. On the bright side, new generations of phones come out every year, and they are relatively similar, so upgrading halfway through the year won't push you too far behind your peers.
Choose between in-store purchases and online purchases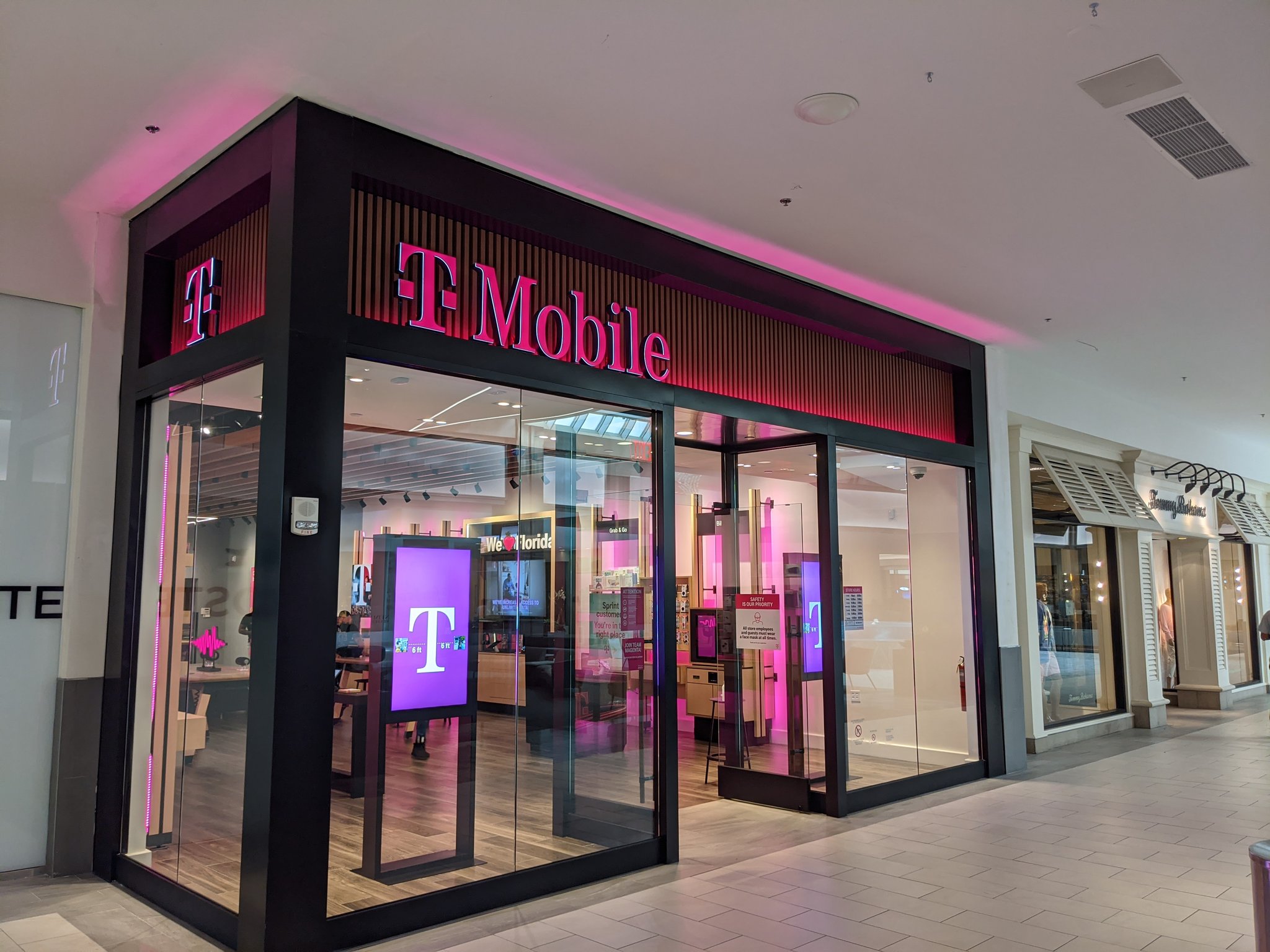 Image Source: Reddit
When a new phone model comes out, carriers tend to have promotions at the beginning that entice buyers to upgrade or switch their plans. These promotions can be applicable either solely online or in-store as well. Decide which method works best for your needs. Beware of online purchases, as large demand can create a delay in shipping times. Another downside to online purchases is that you won't be able to test out your new phone before buying it. However, some online marketplaces will offer fast and free shipping for items over a certain price, so shop around to make sure you're receiving the best deal.
Pick a brand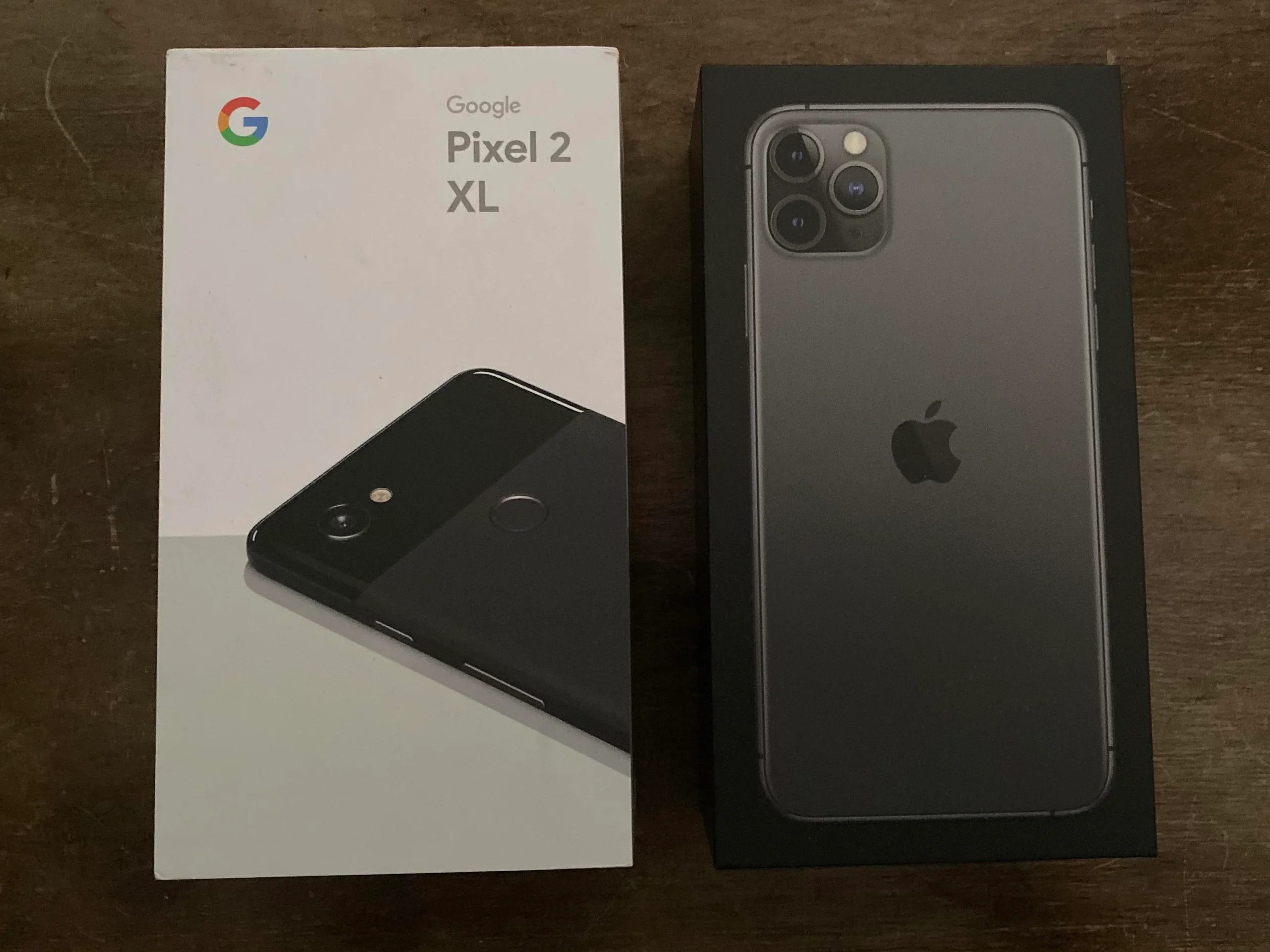 Image Source: Reddit
It is the age-old question: iPhone or Android? Apple or Samsung? Different brands offer vastly different digital interfaces, so choosing a brand is an important decision. Users love the iPhone for its iMessage and Facetime features and bubbly designer. Longtime Android fans enjoy the simplicity and the ability to sync their information and data to their Google and Microsoft accounts. No matter what you choose, each brand has its own benefits, so outline what features are most important to you before stepping foot in the store.
Choose your ideal model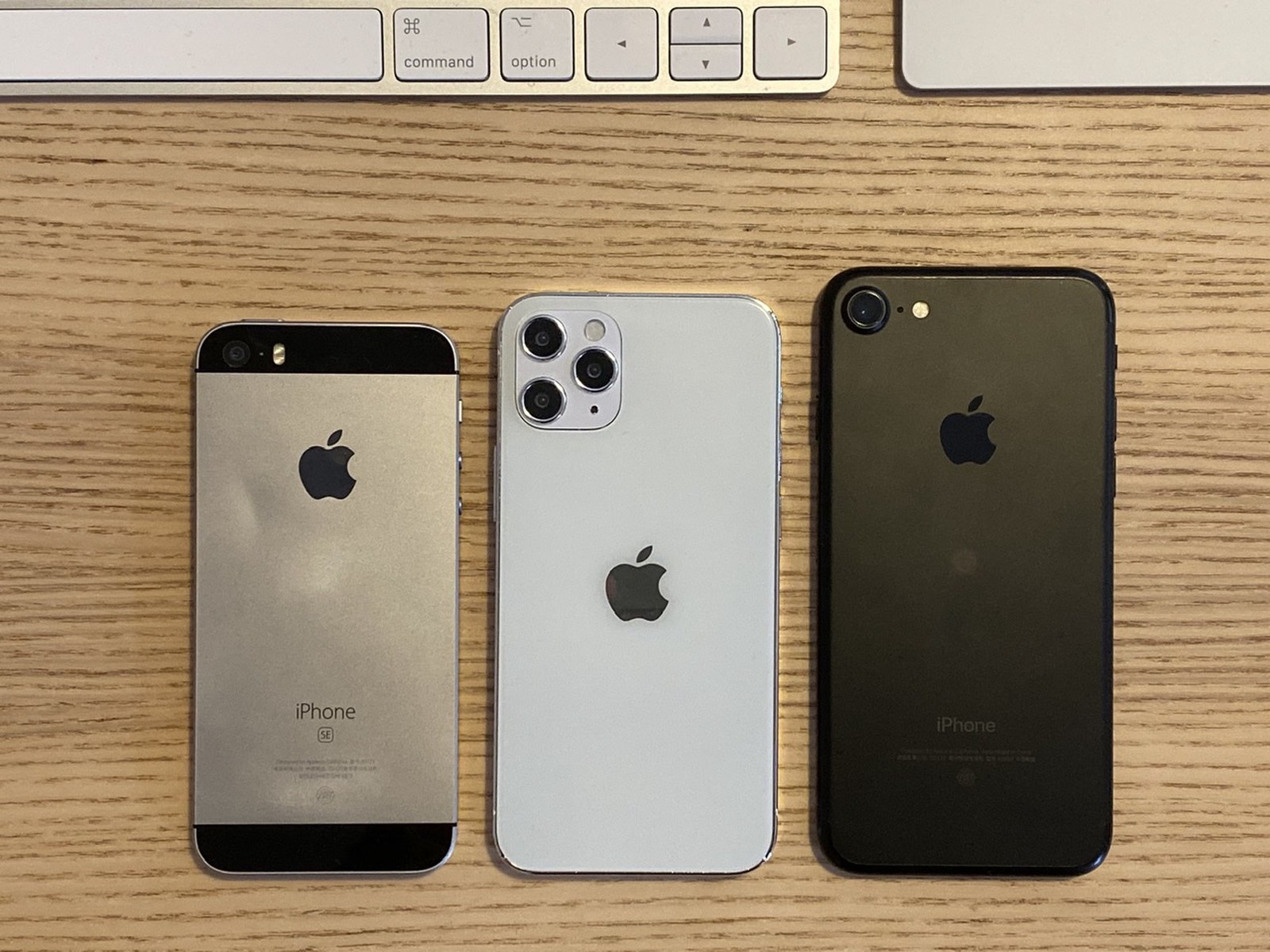 Image Source: Reddit
Yes, having the latest model of your favorite phone brand is definitely a status symbol and can meet many of your evolving digital needs. This doesn't mean the newest model is always the best model for you, though. Think about why you want a new phone and what you want to use it for. If you aren't tech-savvy, chances are you won't really use the full power of a brand-new phone anyway. Try getting a less recent model to keep your wallet full and happy.
Identify the size that works for you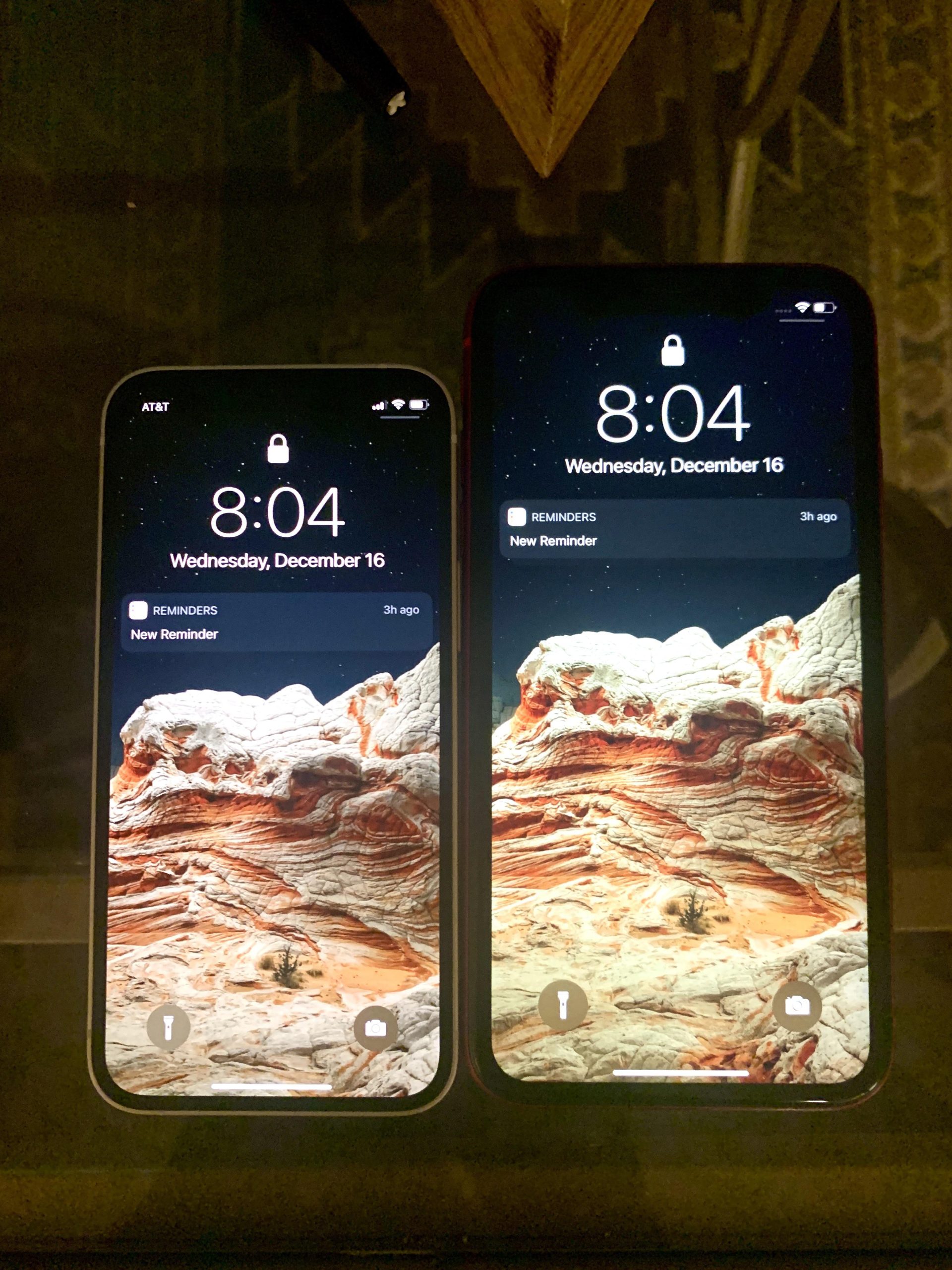 Image Source: Reddit
Phones come in all shapes and sizes, and one size never fits all. Where do you store your phone? How do you hold it? What shape do you prefer? These are all the questions you should think about before getting a new device. Do your research and see what sizes the phone model of your choosing offers. If it is too big or small for your liking, you may be better off exploring other models or brands.
Choose a carrier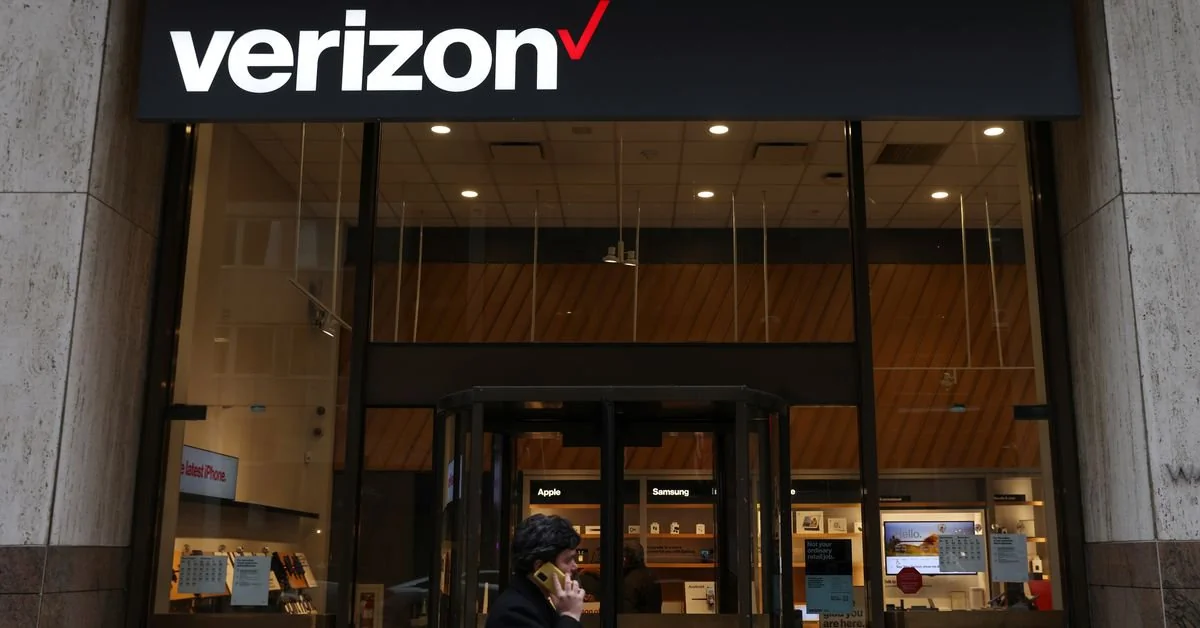 Image Source: Reddit
Carriers are always looking for ways to steal customers from each other and keep the ones they already have. This means there are handfuls of promotions out there that can offer you a free phone or reduced plan, or will even pay for your termination fee if you are currently stuck in another contract. See which carrier has a plan that works with your budget and expectations.
Compare phone prices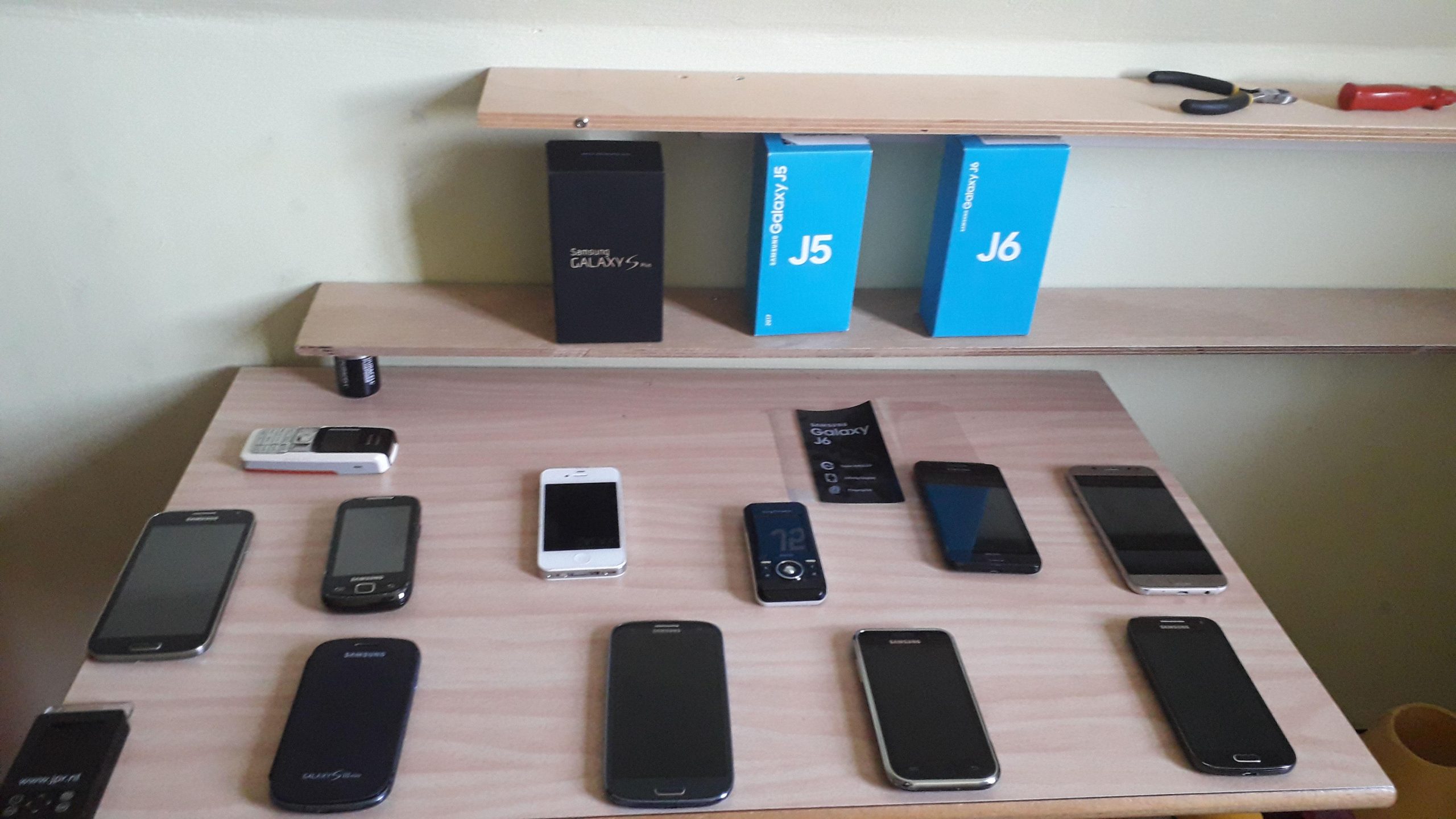 Image Source: Reddit
Just because your phone carrier provides devices for purchase doesn't mean they always offer the best price. Search through multiple platforms before spending any cash on a new phone. Websites like eBay or Facebook Marketplace have brand-new phones as well as used ones that are in perfect shape. Just make sure the seller is reputable and has valid customer reviews attached to their profile.
Review your phone plan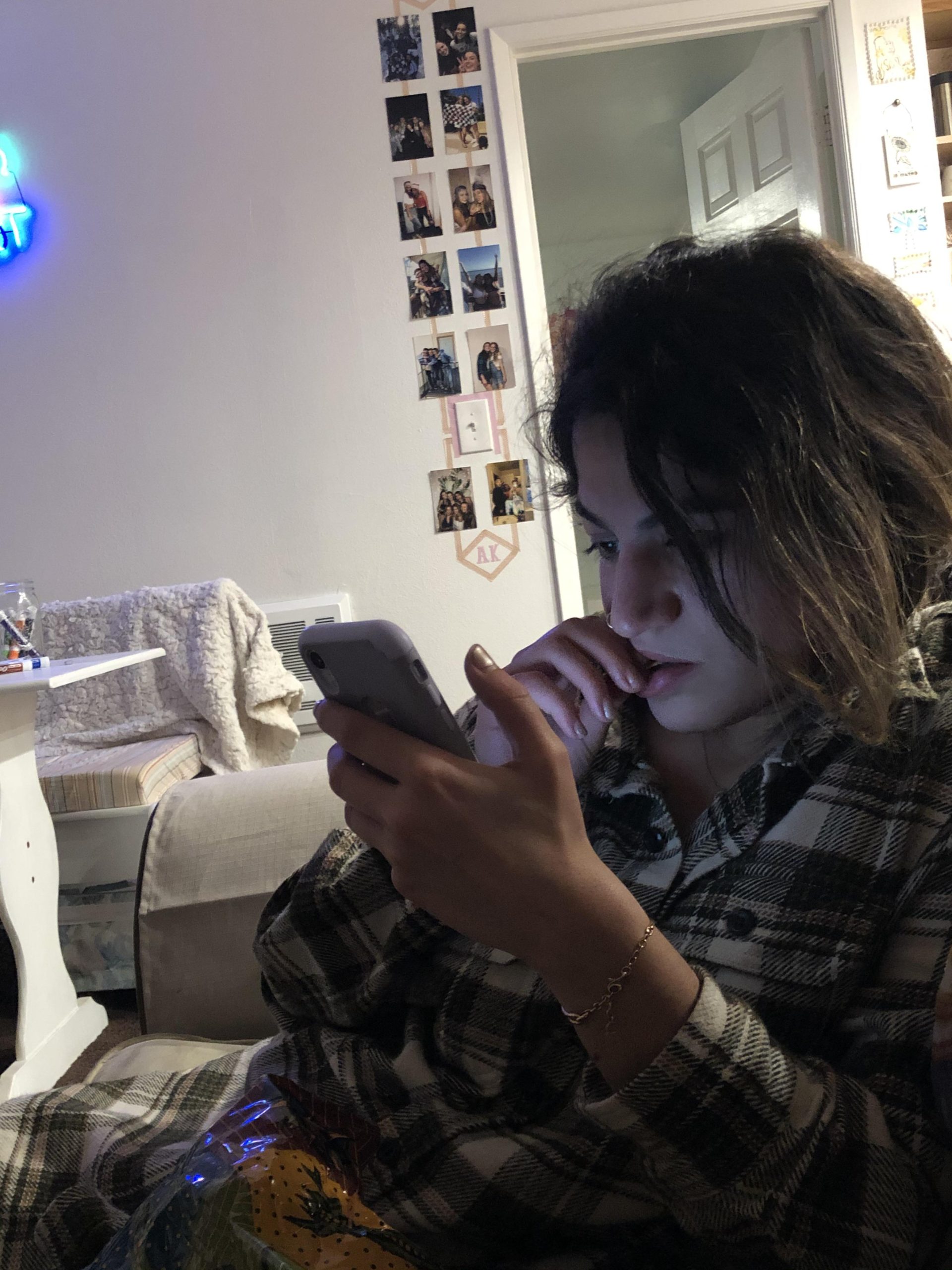 Image Source: Reddit
Though you may be satisfied with the phone plan you have, there are ways to cut costs or find benefits that can improve your digital experience. Carriers will update the details of their phone plans every so often, and most have plans dedicated for folks aged 55 and up. Always take time to look through your current plan so you can assess if it is still working with your needs and requirements. Pro tip: talk to customer service over the phone to find the absolute best deals and plans around.
Delete old apps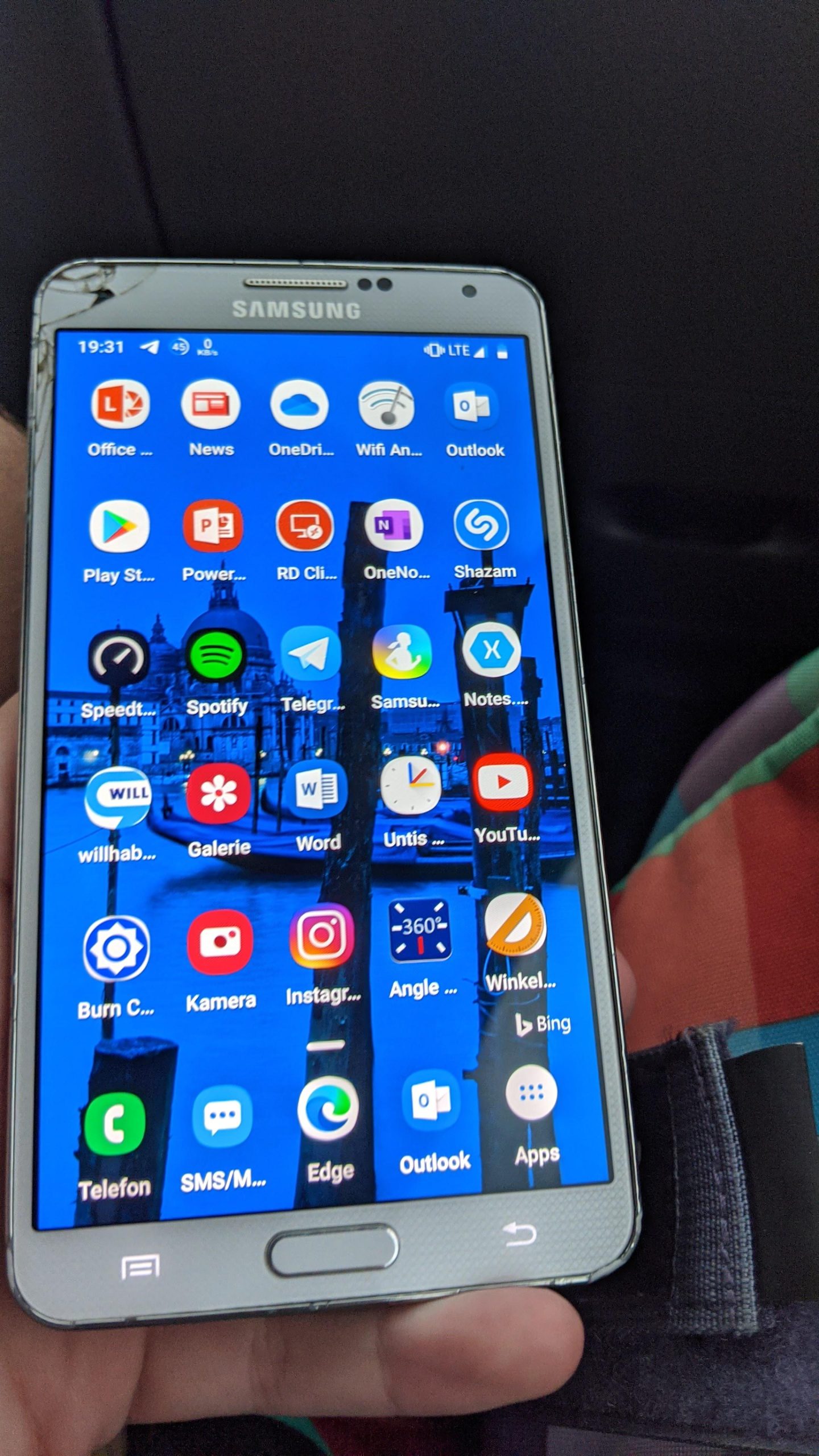 Image Source: Reddit
When you get a new smartphone, your previous apps are transferred to the new device via the cloud. A phone upgrade can mean a storage downgrade, so erasing any apps you don't use is the simplest way to set your phone up for success. Old apps can make your device lag, and chances are you probably have a handful of them you haven't looked at in years.
Pick a phone that will last you a long time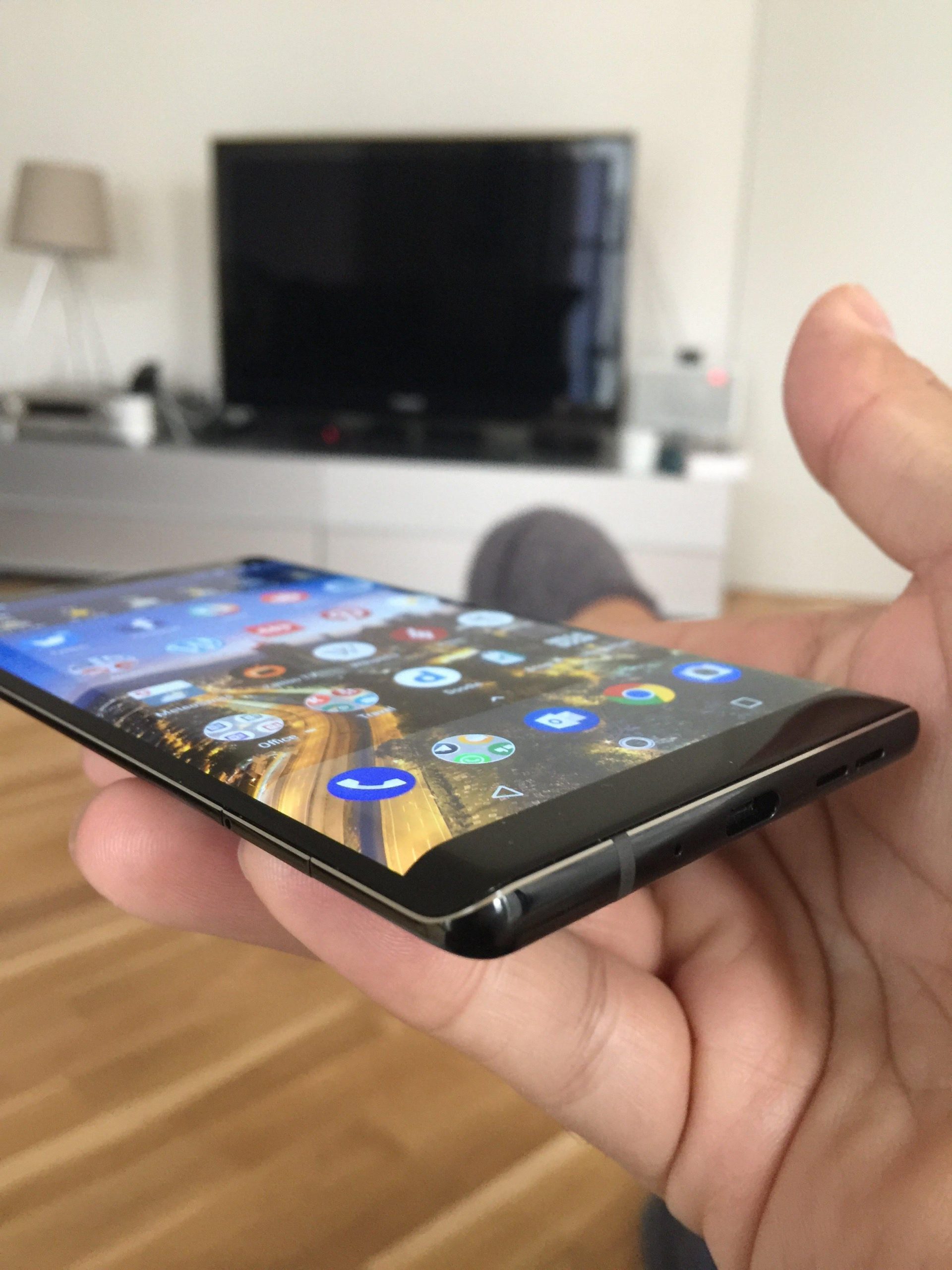 Image Source: Reddit
A good phone costs a fair chunk of change, but skimping on this purchase can force you to dish out way more money than you signed up for. Your ideal phone should come with a durable charger and have a sturdy exterior. Plastic exterior tend to chip or fail within the first year, so avoid any phones with a flimsy, cheap body. Look at online reviews for the phone you're aiming to purchase. If you notice customers aren't satisfied with the battery life or charging port, run in the other direction!
Erase your old phone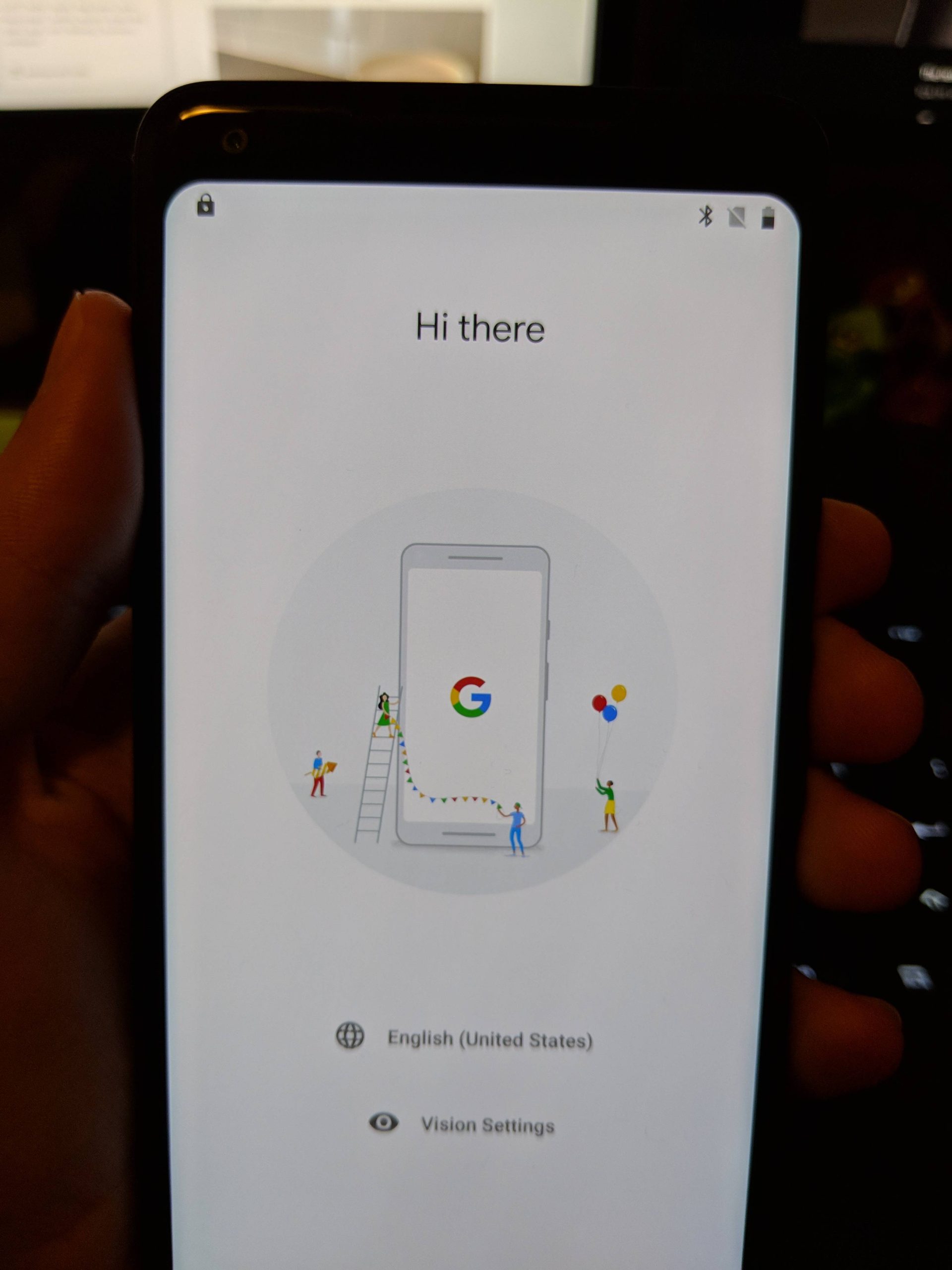 Image Source: Reddit
Protecting your data is the same thing as protecting your identity. When you forget to erase your phone before trading it in or selling it for a new one, you risk the new owner accessing your most valuable information. This includes your passwords, credit card, security questions, and even your social security number. Factory reset your phone to completely wipe it of all data before turning it over to anybody else for good.
Purchase a phone case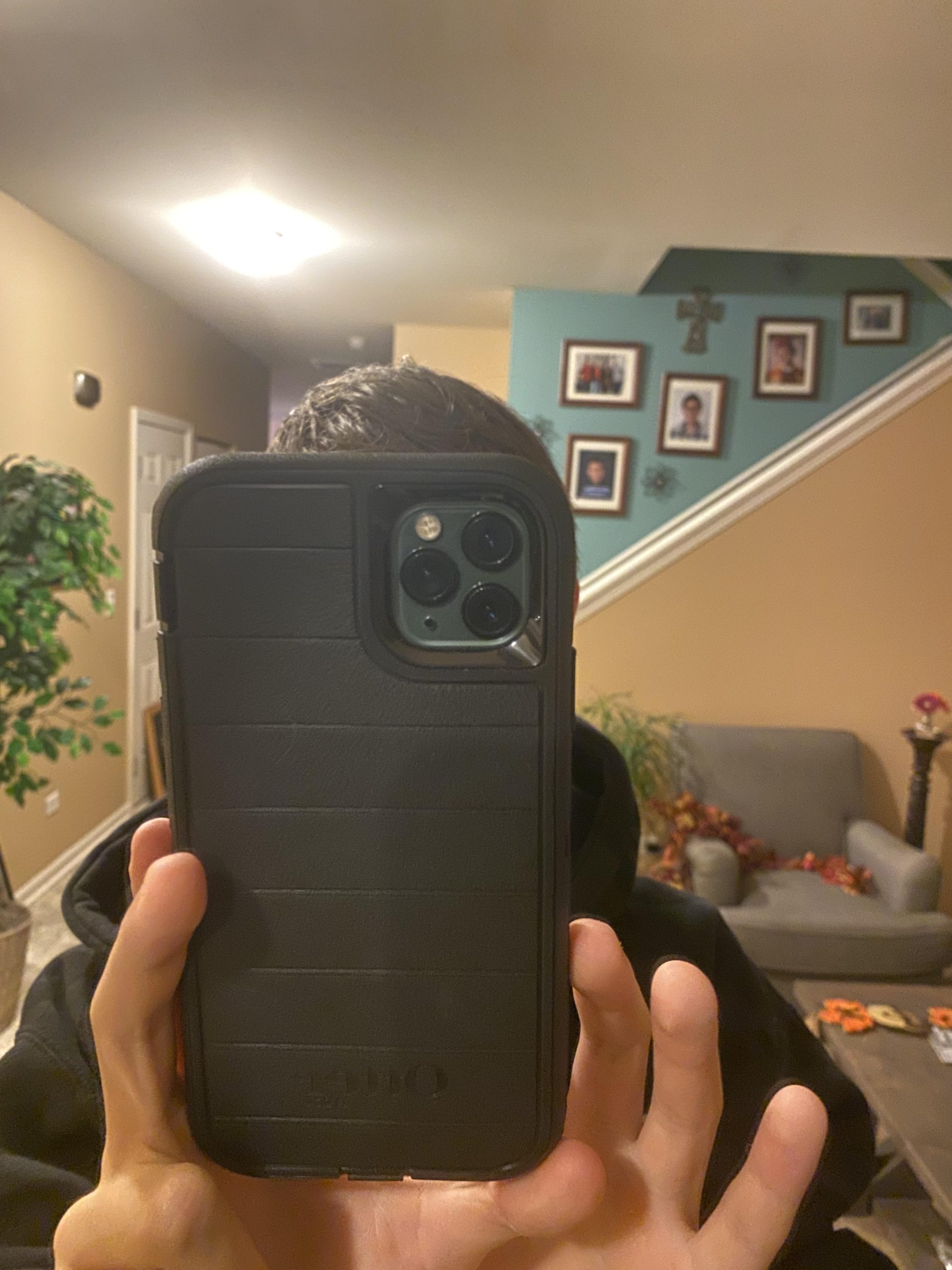 Image Source: Reddit
Imagine walking out of the store with the latest iPhone and dropping it flat on the sidewalk… without a case. You're cringing, aren't you? To prevent embarrassment, shame, and shelling out hundreds of extra dollars, invest in a strong phone case that will protect your device from scratches and breaks. Silicone phone cases are pretty durable, but they don't offer nearly the same protection as reinforced cases with materials like carbon fiber.
Get a screen protector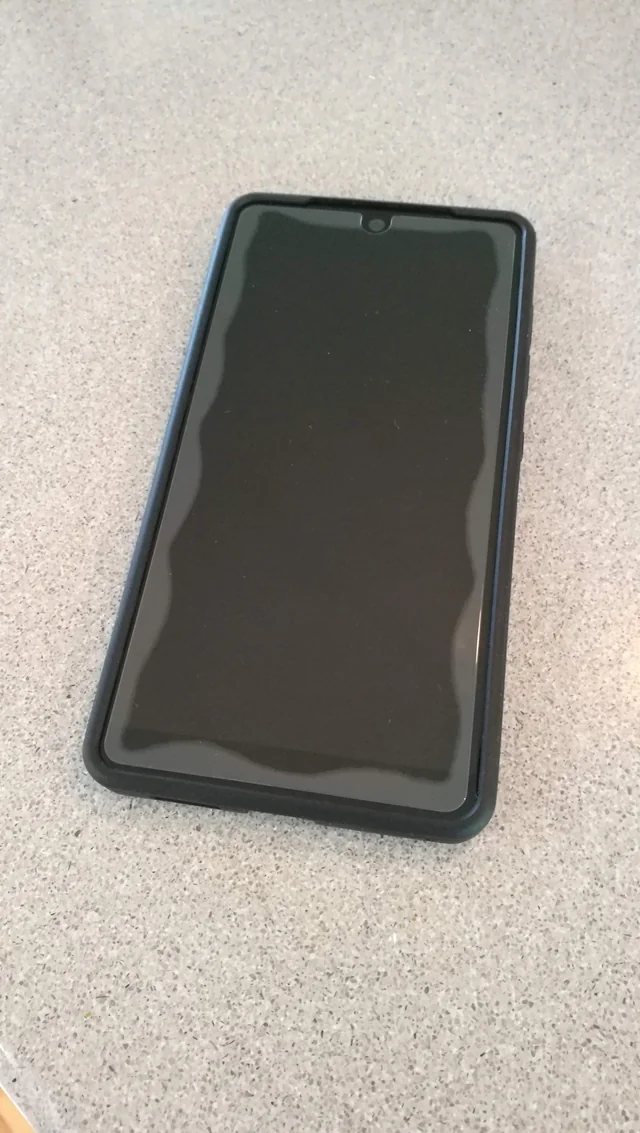 Image Source: Reddit
A case shouldn't be the only barrier between your phone and the ground. Always apply a screen protector before leaving the store with your new phone. Your sales associate will be happy to put the screen protector on for you, and many carriers include lifetime replacements for them in their insurance plans. If you're worried about people looking at your screen over your shoulder, pick out a privacy screen that makes it hard for folks to peer at your device unless they are holding it.
Get an insurance plan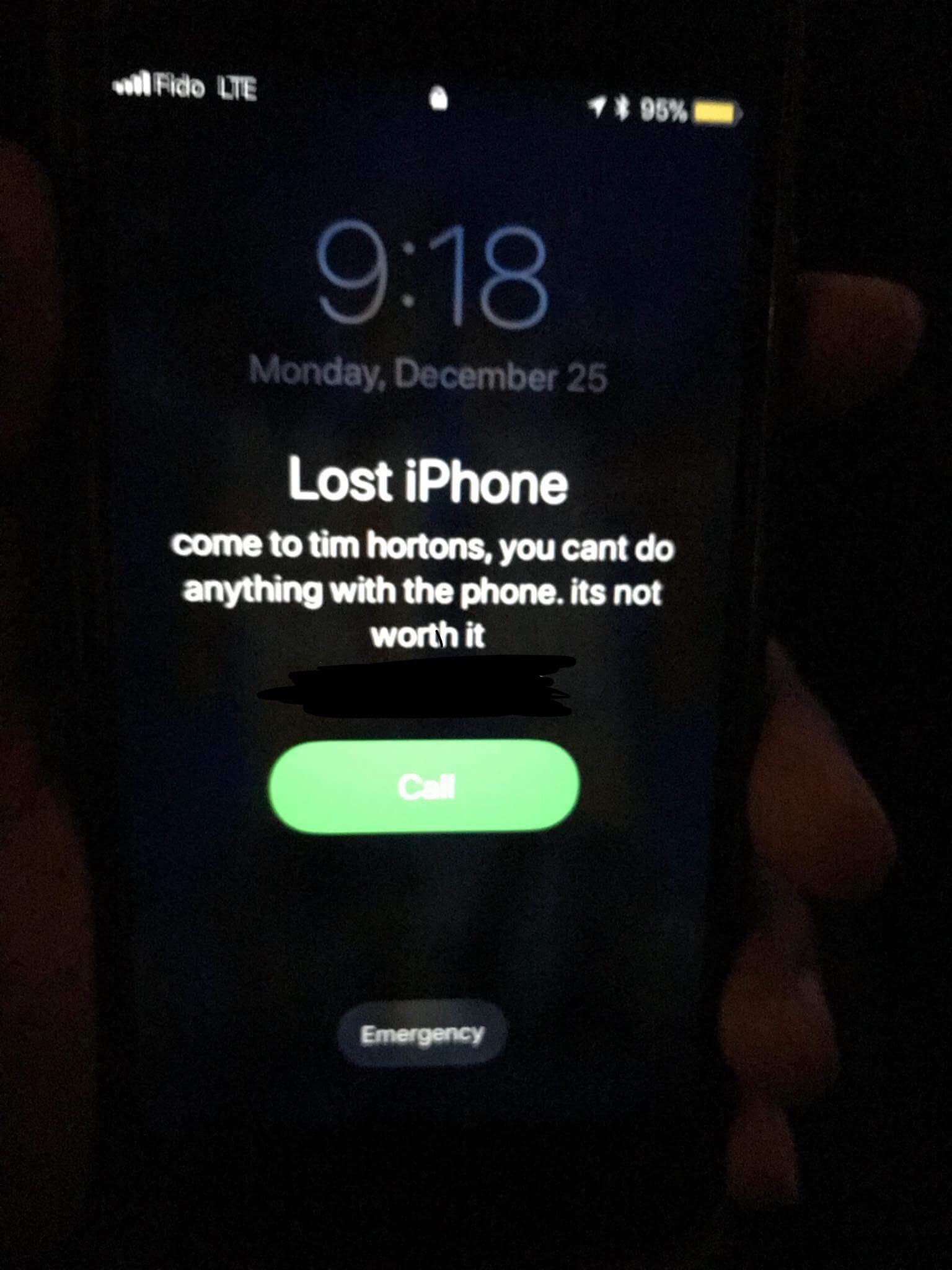 Image Source: Reddit
Just as you would insure your car, you should always insure your phone. Phones are massively expensive nowadays, and it's easier than you'd like to break or lose them. Insurance plans range from $10 to $20 per month and are added to your monthly phone bill. Even if you are the most responsible person in the world, anything could happen. Invest in a solid plan so you can receive a near-immediate replacement should anything terrible happen to your device.
Choose between financing or paying in full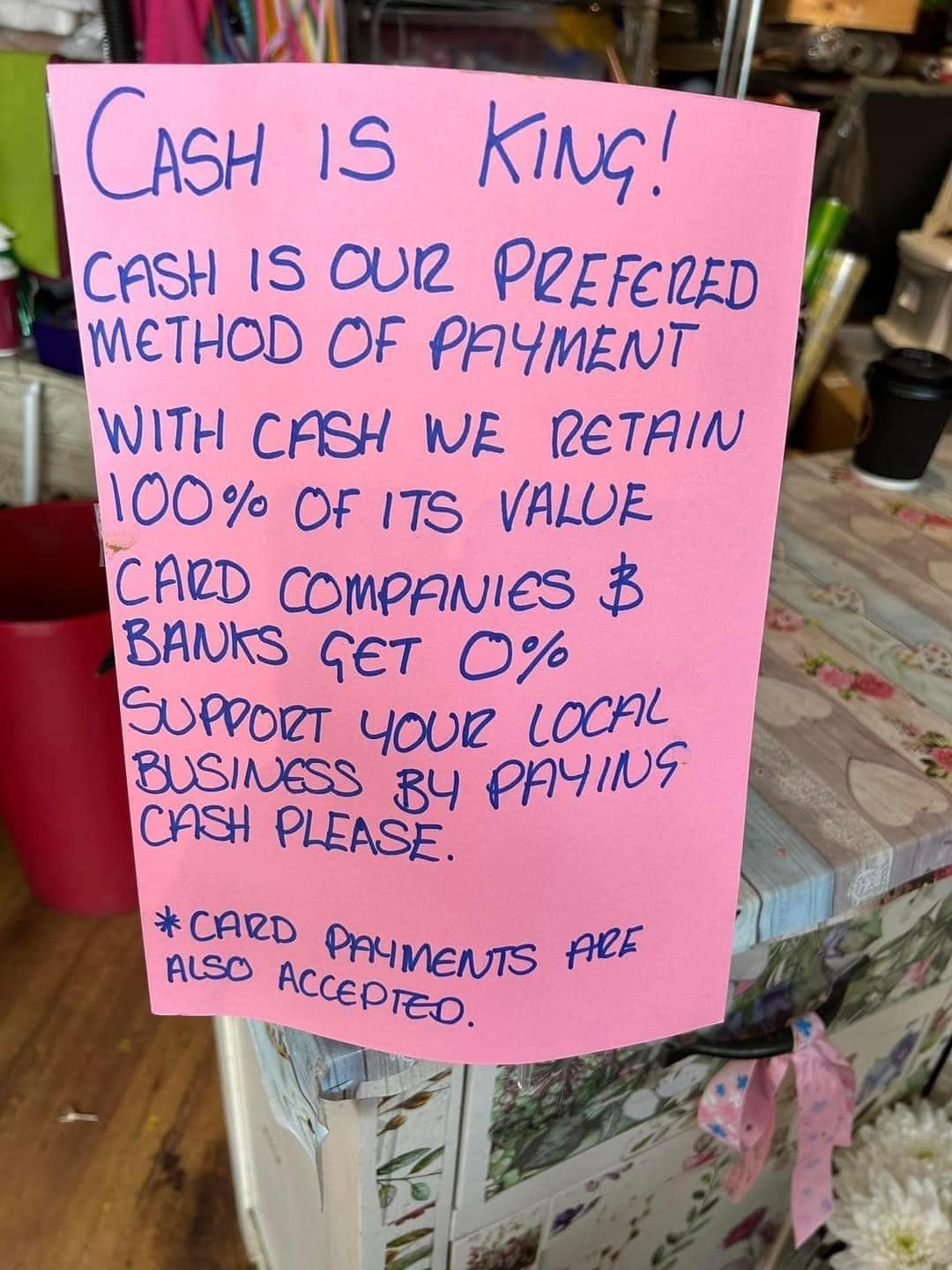 Image Source: Reddit
Not everybody has the funds to fully pay for a phone outright. That is why your phone carrier offers financing options, which are based on things like your credit score and payment history. Financing your phone can be done through installments of 12 or 24. When you've paid half of your installments, your carrier may allow you to trade in your device for a new phone. Only finance a phone you know you can afford to pay for month to month.
Buy a backup charger
Image Source: Reddit
Phone chargers break and go missing often. Having a backup on hand saves you the anxiety and trouble of rummaging your home for a spare. Buy this charger before your new phone arrives so you are prepared for anything. You can also keep this backup in your purse or your car and leave your primary charger at home to lower the risk of losing either one.
Consider battery life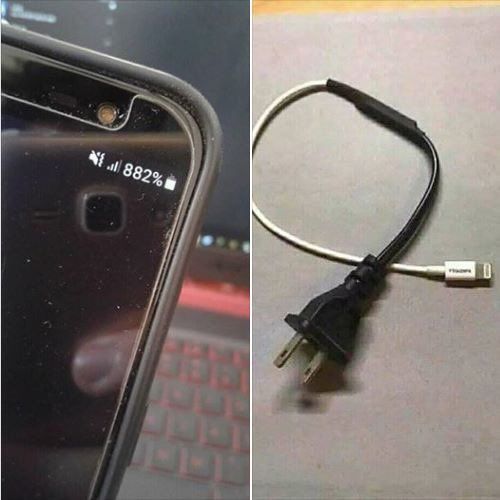 Image Source: Reddit
Some phone models are well-known for their lengthy battery life. Others have the looks, but do not have the stamina. Always commit to the phone with the best battery life, especially if you are the kind of person who forgets to plug in your tech at the end of the night. A terrible battery can be dangerous as well if you spend a lot of time outdoors and away from an electricity source. Your phone is basically your lifeline, and having it decently charged in a crisis is worth more than gold.
Keep an eye out for fake phones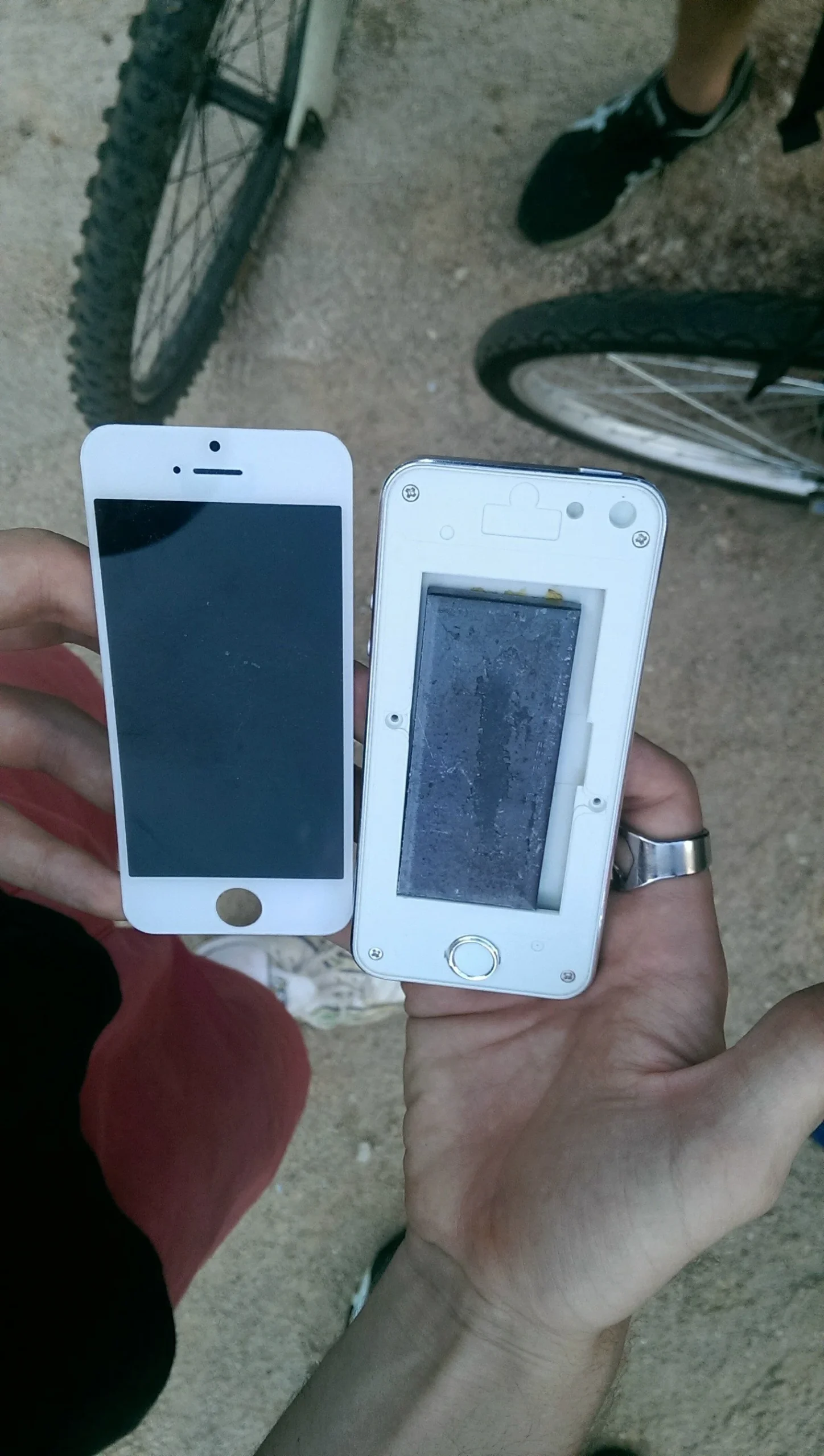 Image Source: Reddit
You're probably shocked to hear this, but fake phones do exist. Yup, you buy a "new" iPhone for half-price on eBay, only to realize it's an Android in disguise. Working with your carrier to purchase a phone guarantees you are receiving a real device. Should anything go wrong with the phone, you'll have a warranty period that covers any manufacturing damage. Buying a phone from a friend or a digital marketplace can be a hit or a miss, so be prepared to get bamboozled if you don't do your homework.
Consider buying a used phone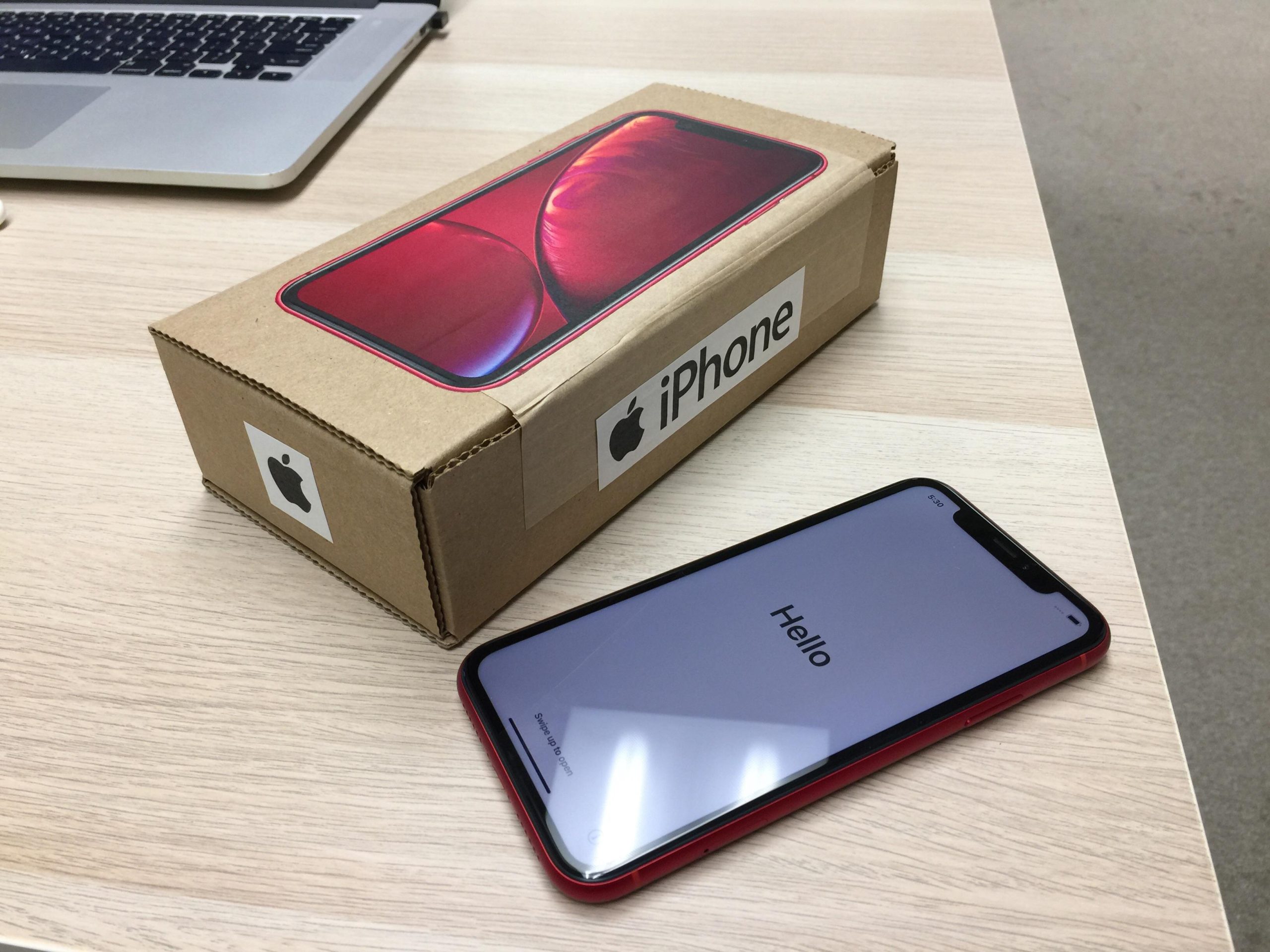 Image Source: Reddit
Used, certified refurbished phones work just as well as brand-new ones. They come equipped with sparkling hardware and cost hundreds of dollars less than their unopened counterparts. This is a great idea for a kid's first phone since young children tend to lose or break their devices anyway. They can enjoy a newer device and you can celebrate a fairly intact bank account.
Opt for a phone trade-in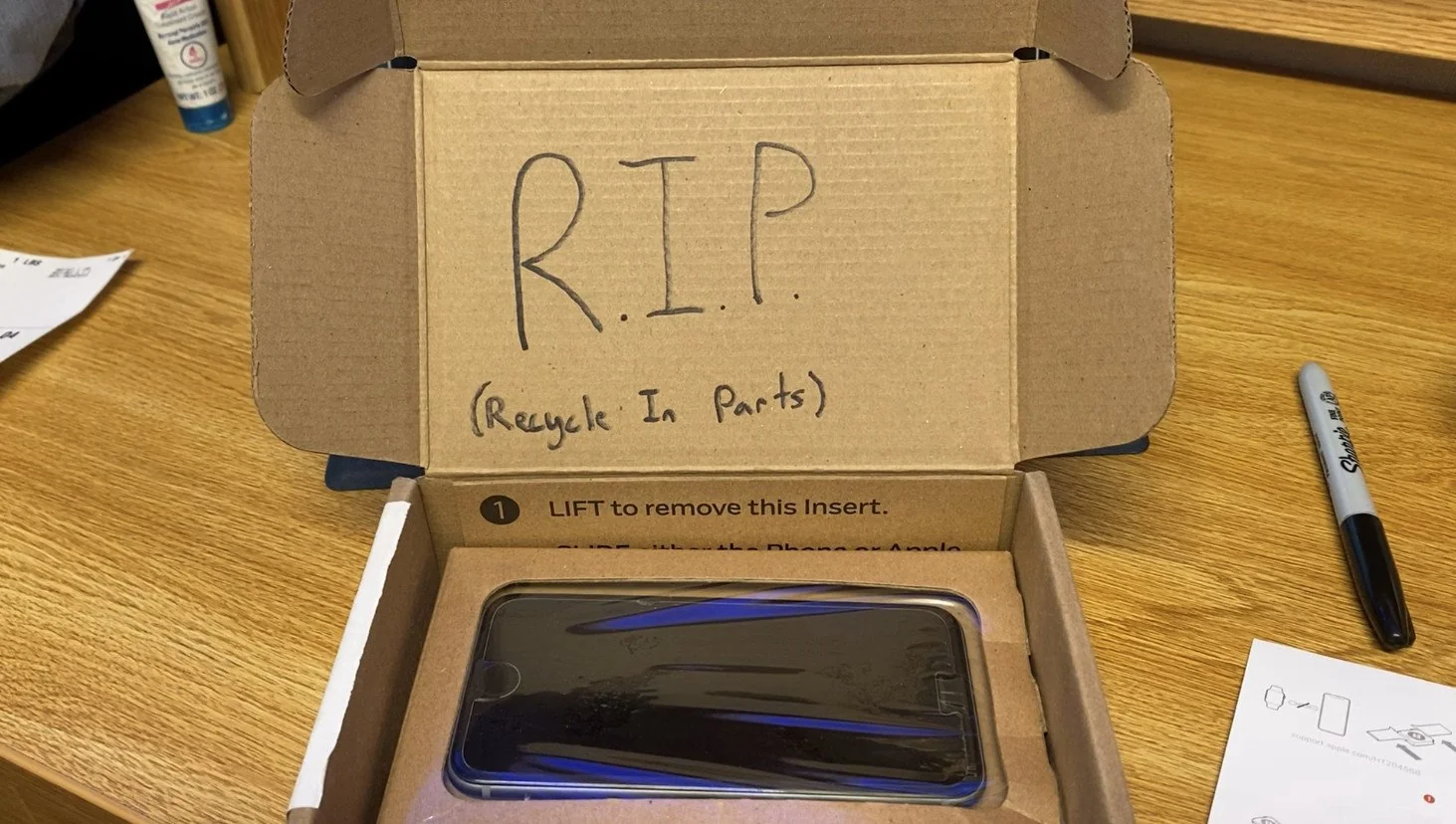 Image Source: Reddit
Selling your phone independently can take a while. Buyers usually prefer to buy phones from reputable online sellers, like Apple or Best Buy. Trading in your phone when purchasing a new one lets you get a new phone in your hands much faster. Ask your carrier about trade-in options and deals available before you reach out for an upgrade. Retailers like Apple or Samsung will also allow you to trade in your phone for store credit.
Call the store to make sure they have the phone you want in stock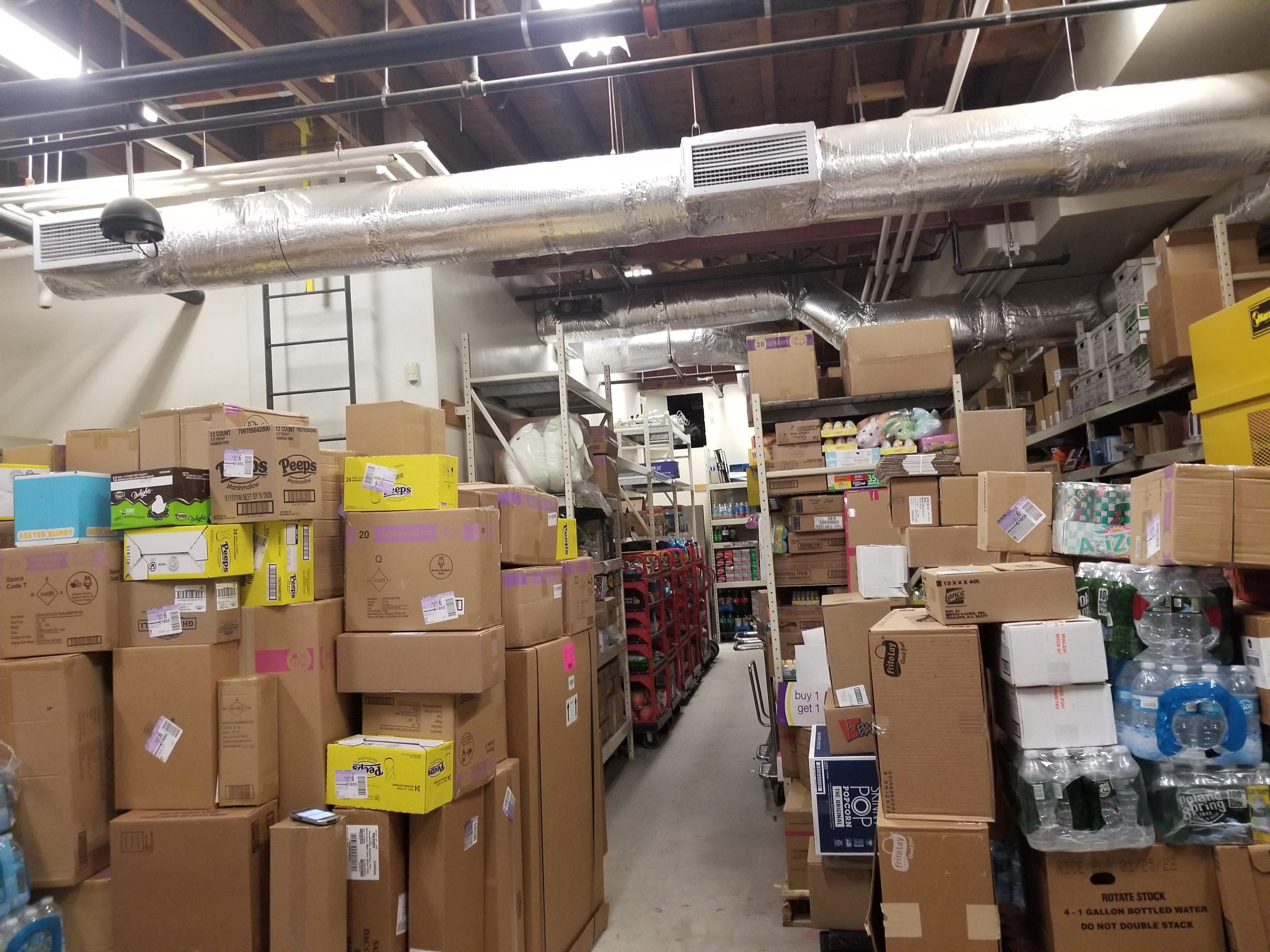 Image Source: Reddit
There is nothing more disappointing than heading over to the store, waiting in line, and hearing your favorite phone model and color is out of stock. Thankfully, this burden comes with a quick and easy fix. Call your local retailer and ask an associate if they have the phone you'd like available. If not, ask them to order the phone on your behalf, or reach out to another store near you.
Inquire about travel plans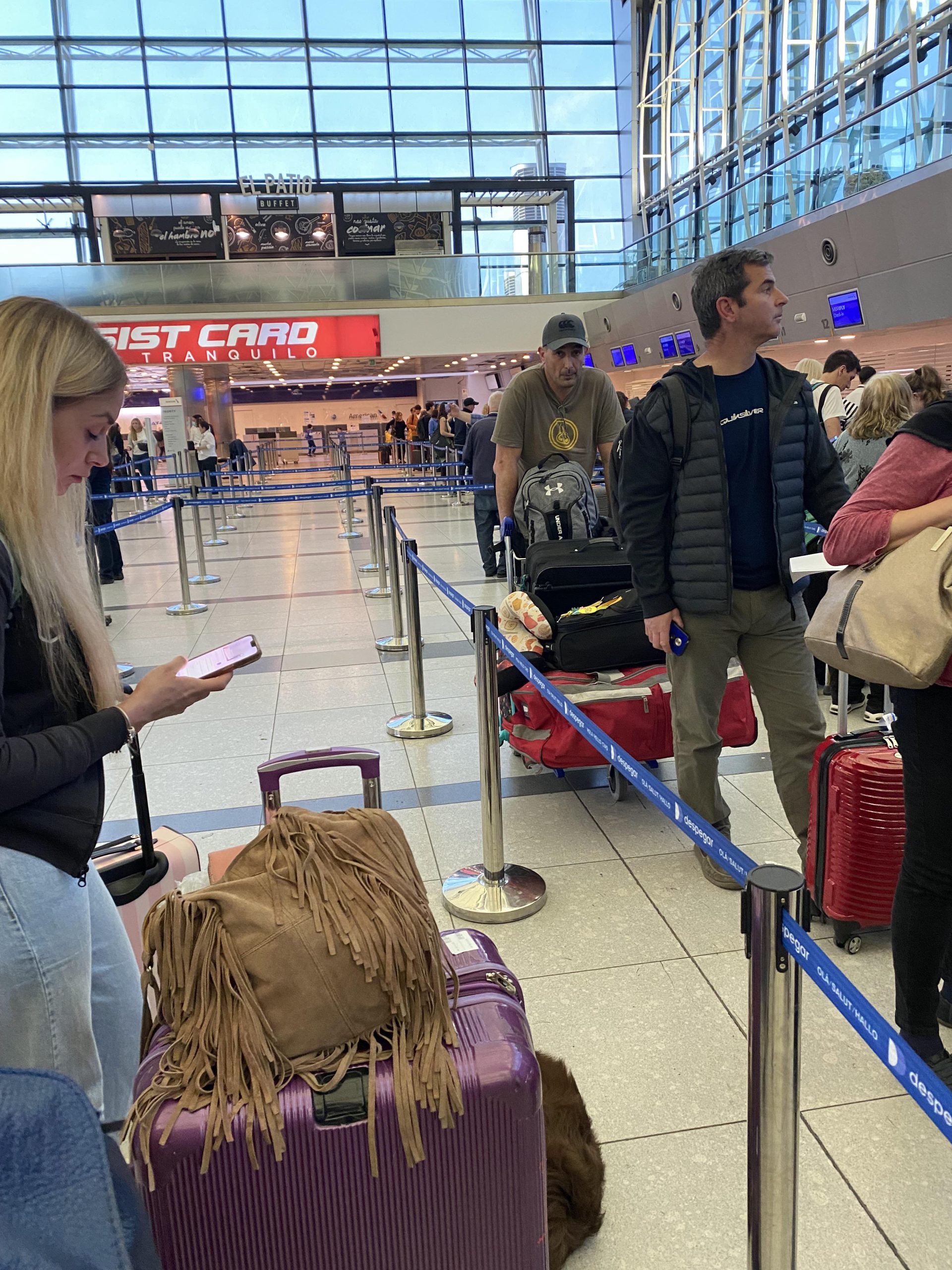 Image Source: Reddit
When you're on vacation, data and call roaming charges are applicable. Don't think you can depend on Wi-Fi either, since some locations may not have a great internet connection. There are specific travel phone plans you can sign up for that are affordable and work with the length of your stay. Before getting a new phone, ask about the process of getting a travel phone plan and how much it would cost in addition to your regular plan.
Buy compatible headphones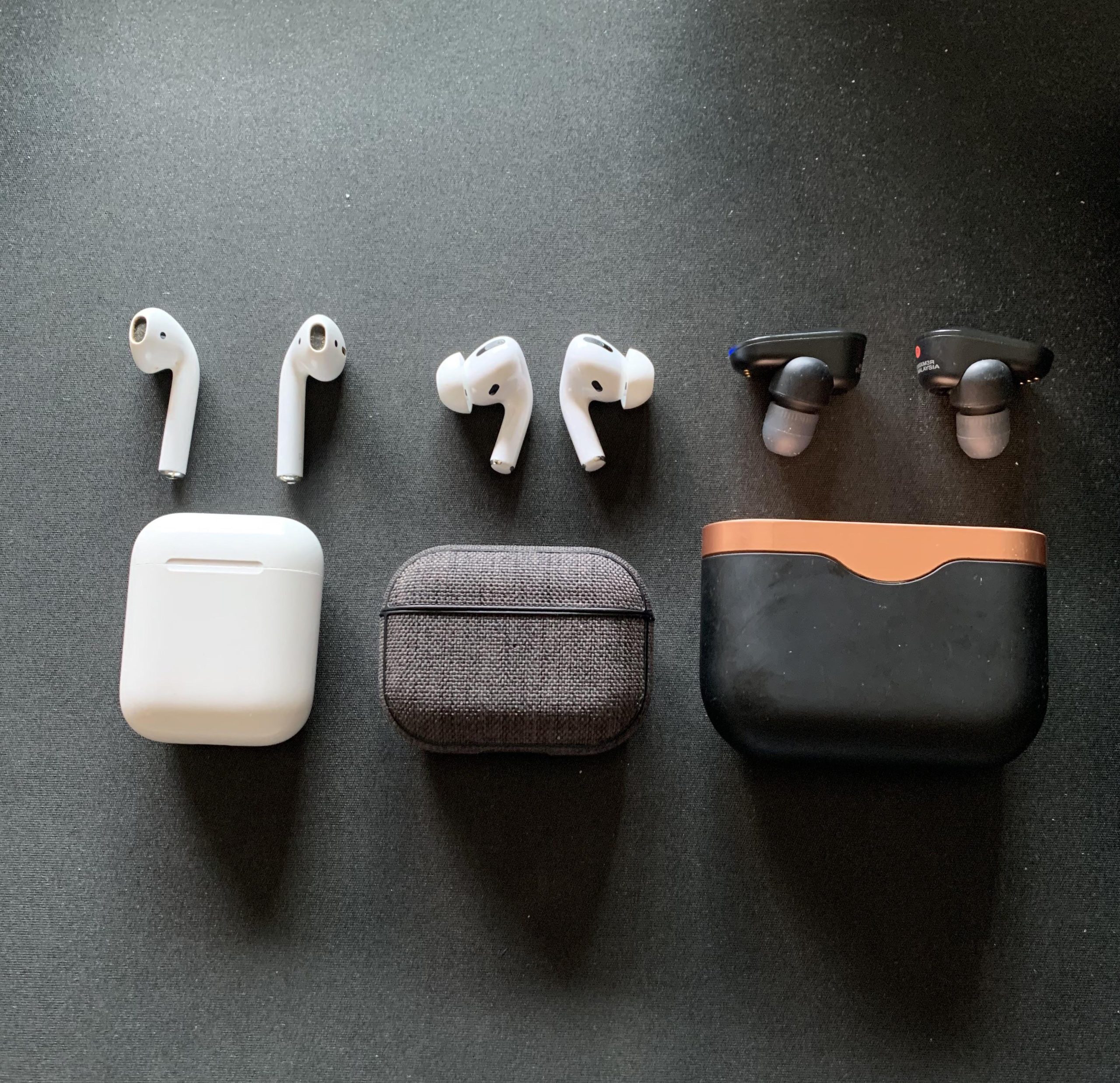 Image Source: Reddit
Phones just don't come with headphones like they used to. Because of this, you'll need to go out and purchase your own. Before buying a phone, figure out what headphones work with your device. Some smartphones no longer come equipped with a headphone jack, so wireless earbuds and headphones are a must. Ask your phone carrier if they offer a wireless headphone bundle with your new device.
Choose a Bluetooth system for your car that works with your new phone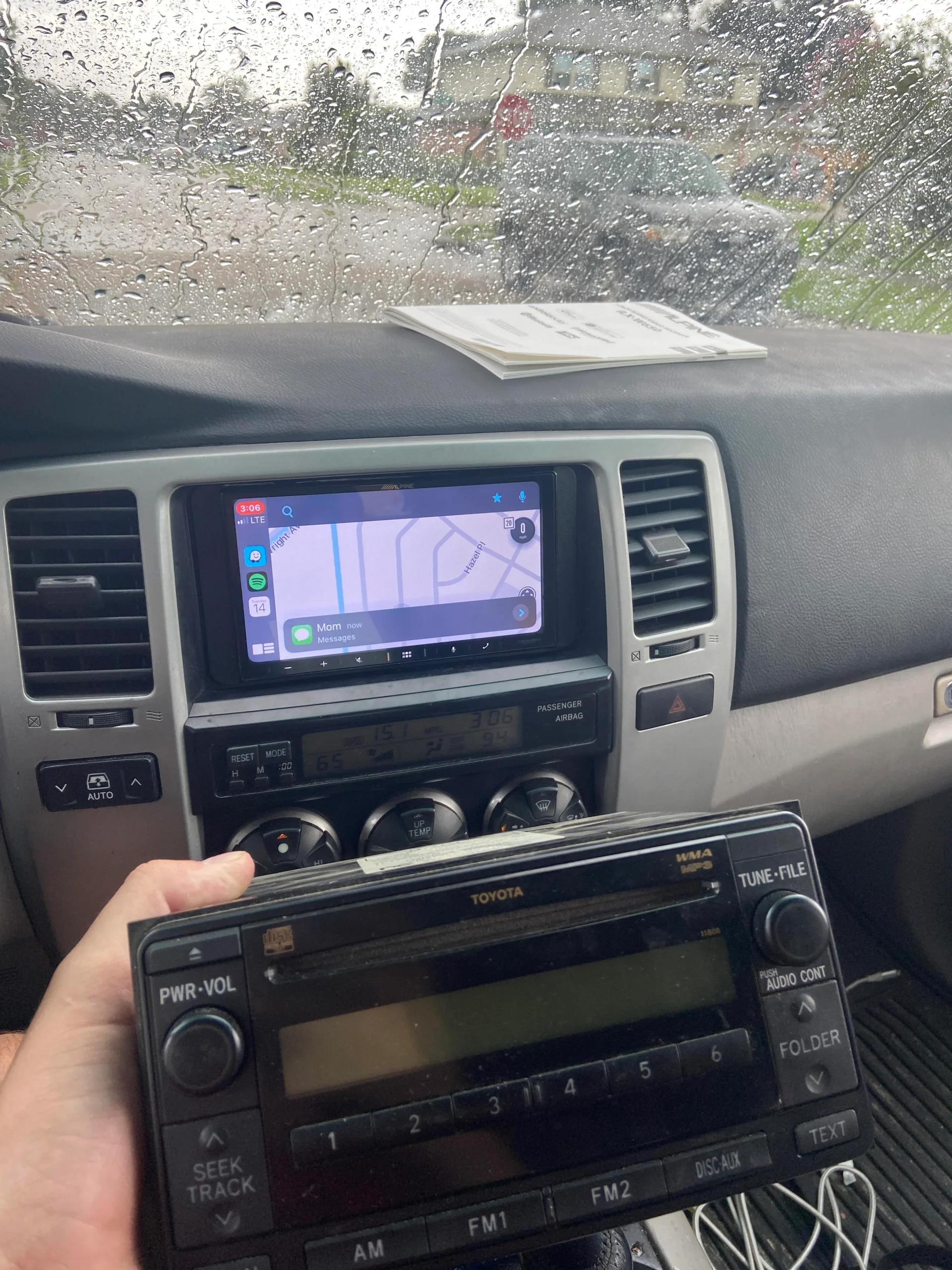 Image Source: Reddit
Jamming out in the car on the way home is by far the best part of the work day. Don't let your new phone stop you from enjoying your tunes. Cars with Bluetooth radio systems tend to work with every smartphone, but be sure to ask your sales associate before leaving the store. You may be forced to get a whole new system to accommodate your purchase.
Decide which security features are most important to you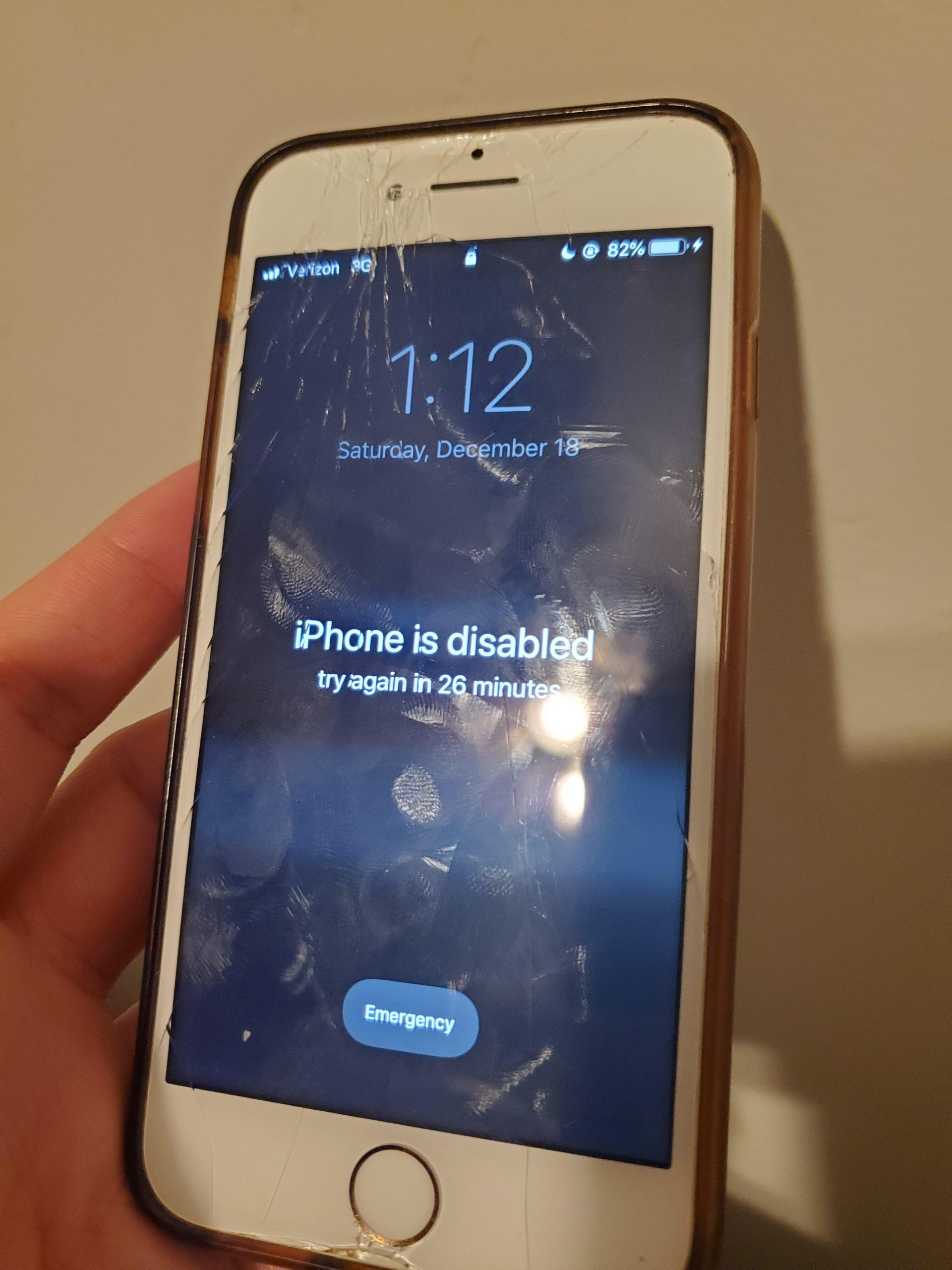 Image Source: Reddit
Are you a fan of Face ID? Or are you dedicated to the thumbprint? Maybe you prefer to keep your phone secure with a pattern or passcode. No matter what security features you like, not all phones come with the same options. Decide whether this feature can interrupt your enjoyment of your new phone. Additionally, you should inquire about any virus and malware prevention bundles you can purchase to keep your new phone secure from hackers and fraudsters.