The Signs Of A Deviated Septum
1. Displaced Nasal septum

Image Source: Reddit
The Human body is the prototype of symmetry and balance. Twin organs have the same qualities, size, and coordination. The human nose is symmetrically separated by the septum. Both nostrils should then appear to be the same size. However, a deviated septum is crooked and appears to lie on one nostril.
2. Nostril blockage

Image Source: Reddit
A Deviated Septum can lead to the inflammation of the thin cavity wall between your nostrils. It leads to nostril blockage. One of the nostrils is significantly reduced in size compared to the other. This blockage can make it difficult to perform basic respiratory functions because only one nostril takes in a normal air capacity.
3. Experiencing facial pain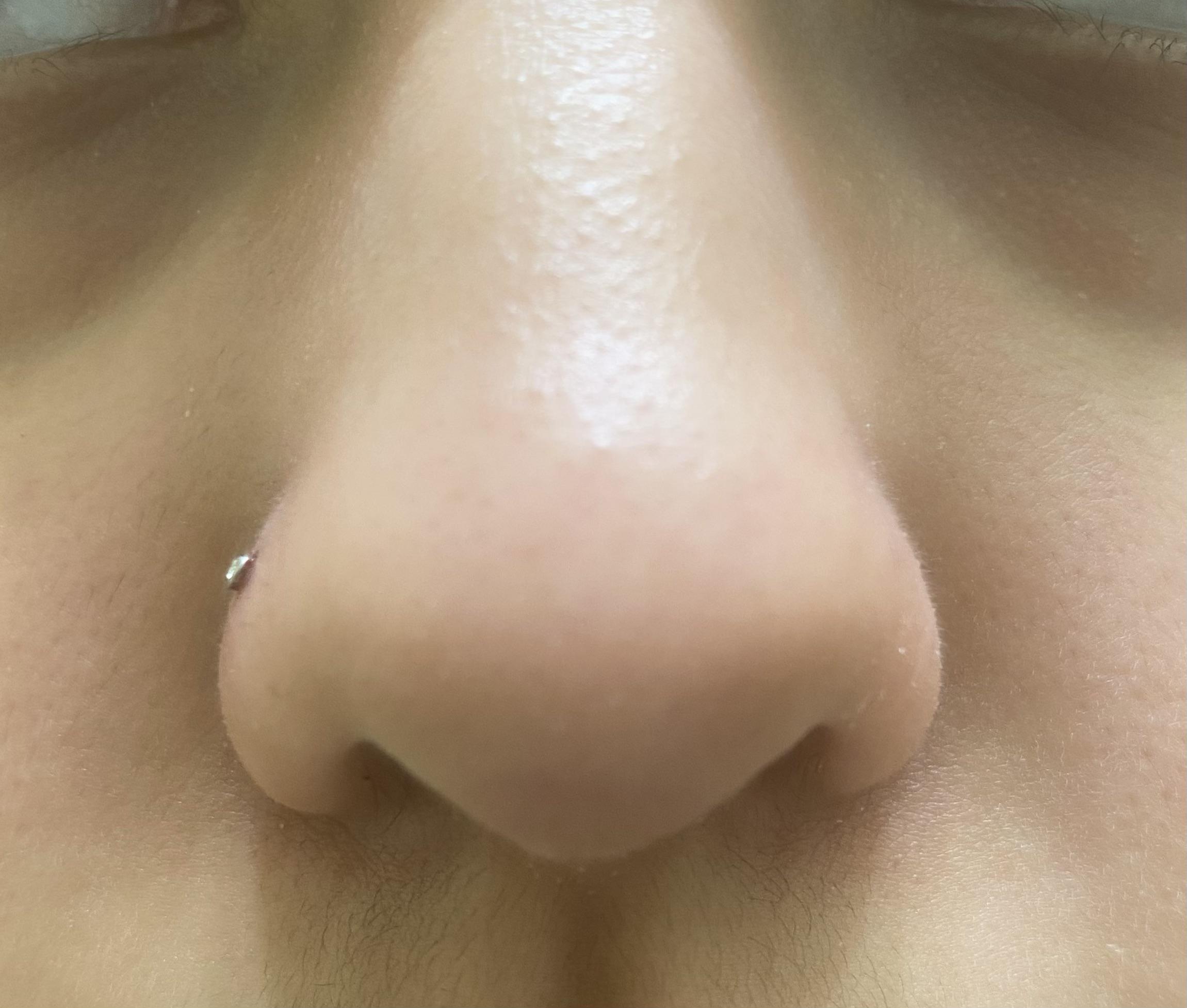 Image Source: Reddit
A patient with a Deviated Septum can experience facial pain because the septum is abnormally located on the nose. The nose is connected to other parts of the face by blood vessels and nerves. When one organ develops wrongly, other parts can be affected. In this case, a patient feels surging discomfort owing to the inflamed nose.
4. Nose Bleeding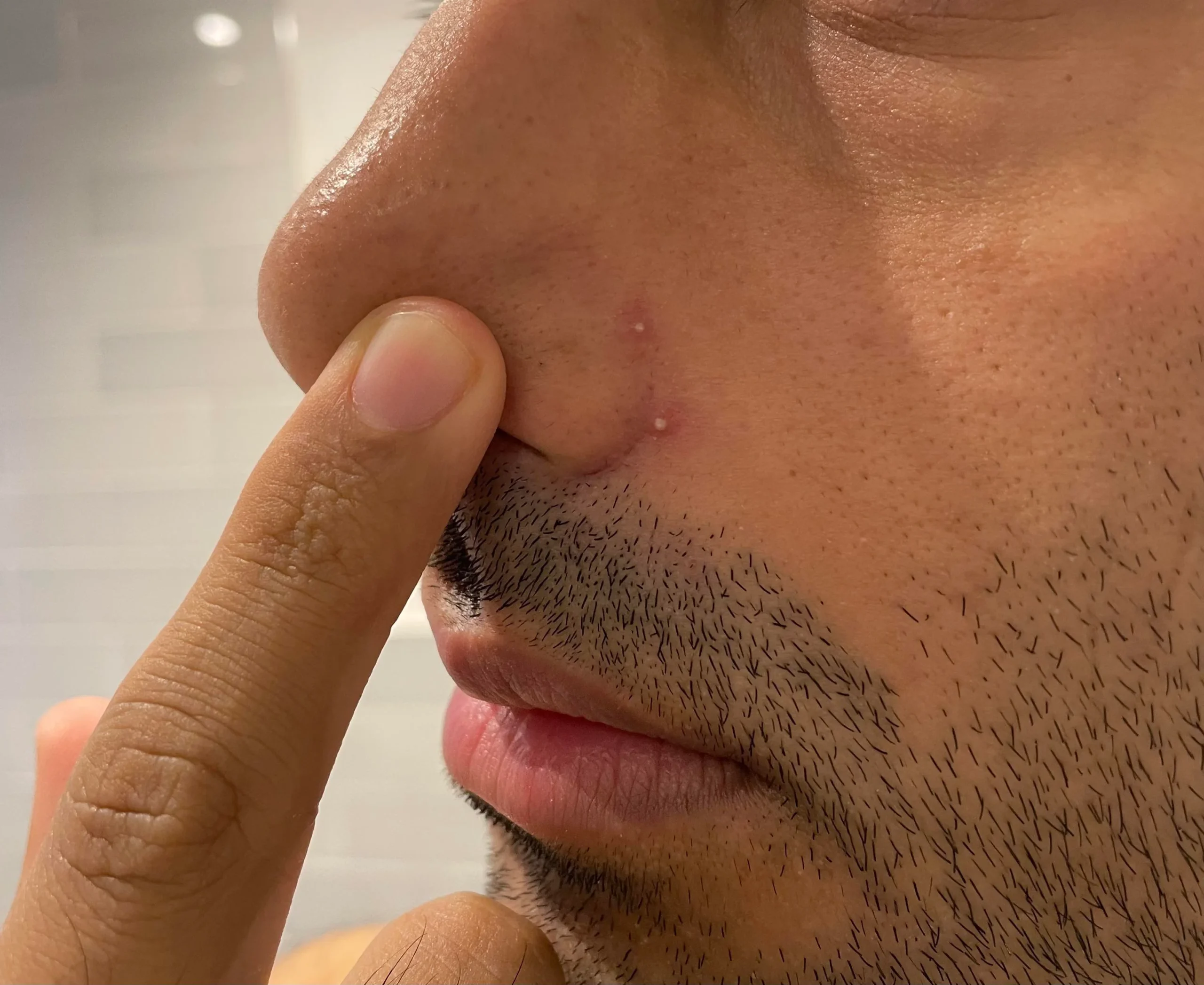 Image Source: Reddit
When breathing using the nose becomes difficult, the active nasal membranes become dry. This is because air needs to be moistened before getting to the lungs. However, with no adequate air taken in through the nose, dryness can lead to frequent nose bleeding. Loss of blood through the nose can be detrimental to your cranial circulatory system.
5. Difficult breathing when sleeping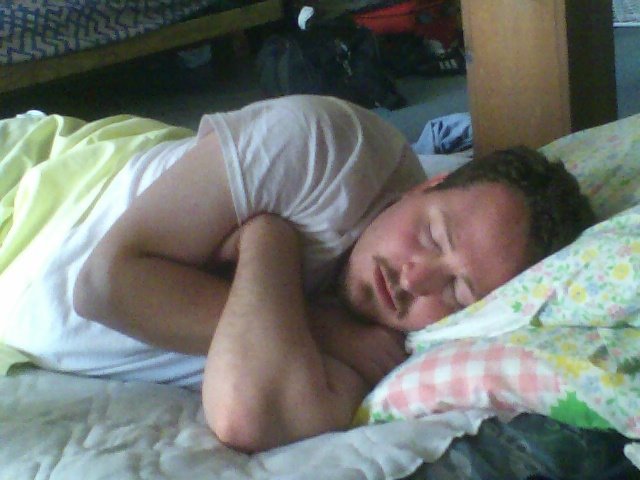 Image Source: Reddit
A Deviated Septum can obstruct your nostrils, thus preventing sufficient breathing. Air intake becomes frustrating, and this can be noticeable at night when sleeping or during intense body exercise. In the long run, you are forced to breathe using the mouth, which is no easy thing to do.
6. Changing Nasal cycle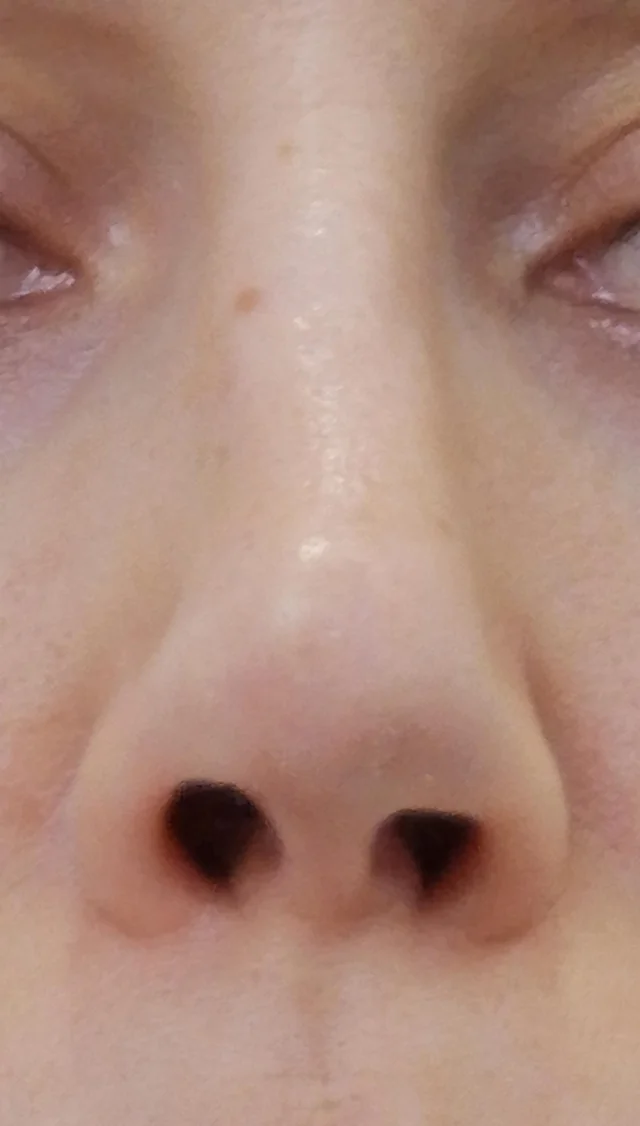 Image Source: Reddit
When you become conscious of your nasal cycle, it may be a sign that your septum is deviated. The nasal cycle is supposed to be an unconscious process of alternating airflow in the nostrils. Being aware of this normal process could only suggest that there is congestion in your nasal system because of difficult breathing.
7. Sleeping on one side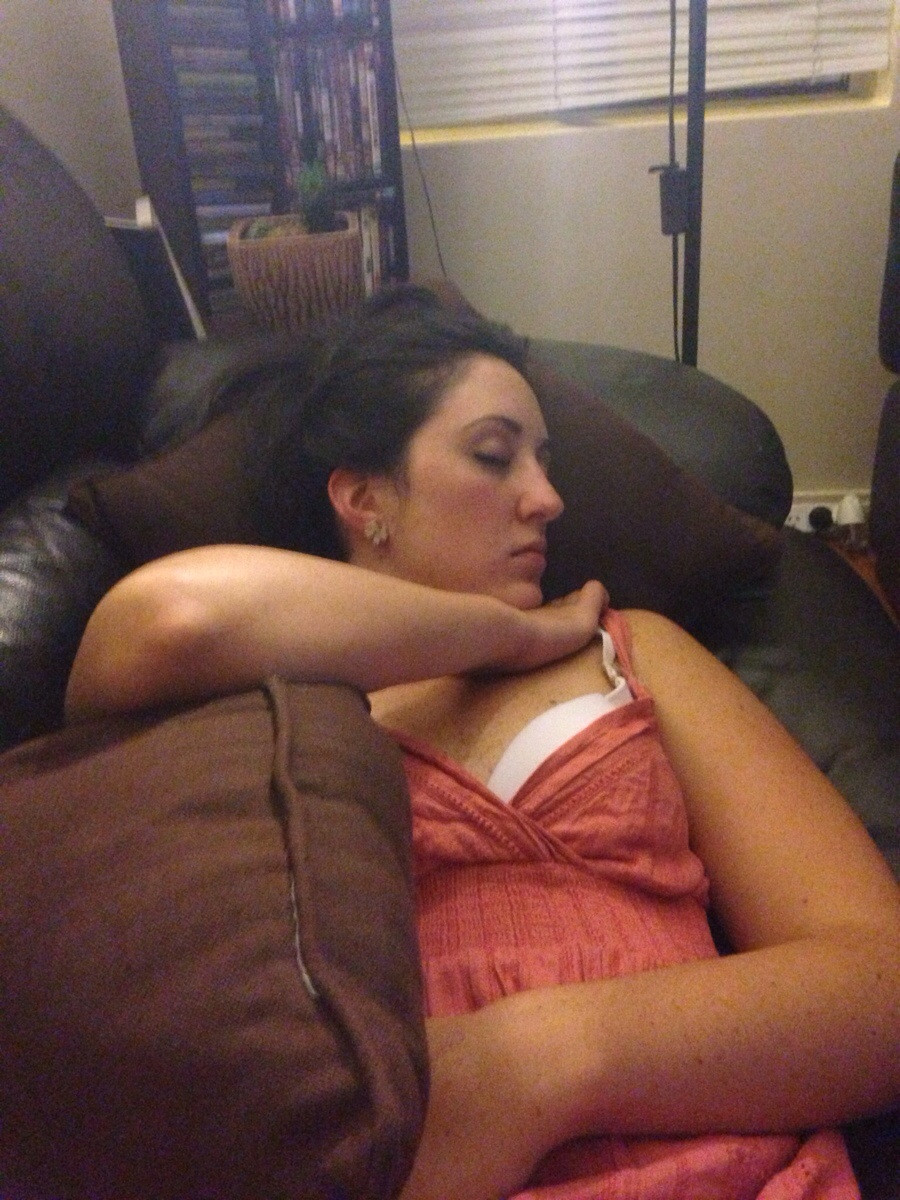 Image Source: Reddit
When sleeping at night, a patient with a deviated septum could prefer to sleep on one side to help them breathe. When one nasal passage is obstructed, a patient is forced to maintain a certain sleeping position that would give them little comfort. Even so, the inflamed septum would not allow maximum air to be inhaled.
8. Sinus infections
Image Source: Reddit
The nasal malfunctions caused by a deviated septum can affect the sinuses. The sinuses are cavities located in your head that help synthesize mucus. The mucus flows to your nose to prevent bacteria and germs. However, a deviated septum can lead to infections in the sinuses, leading to frequent colds and long durations of flu.
9. Mouth dehydration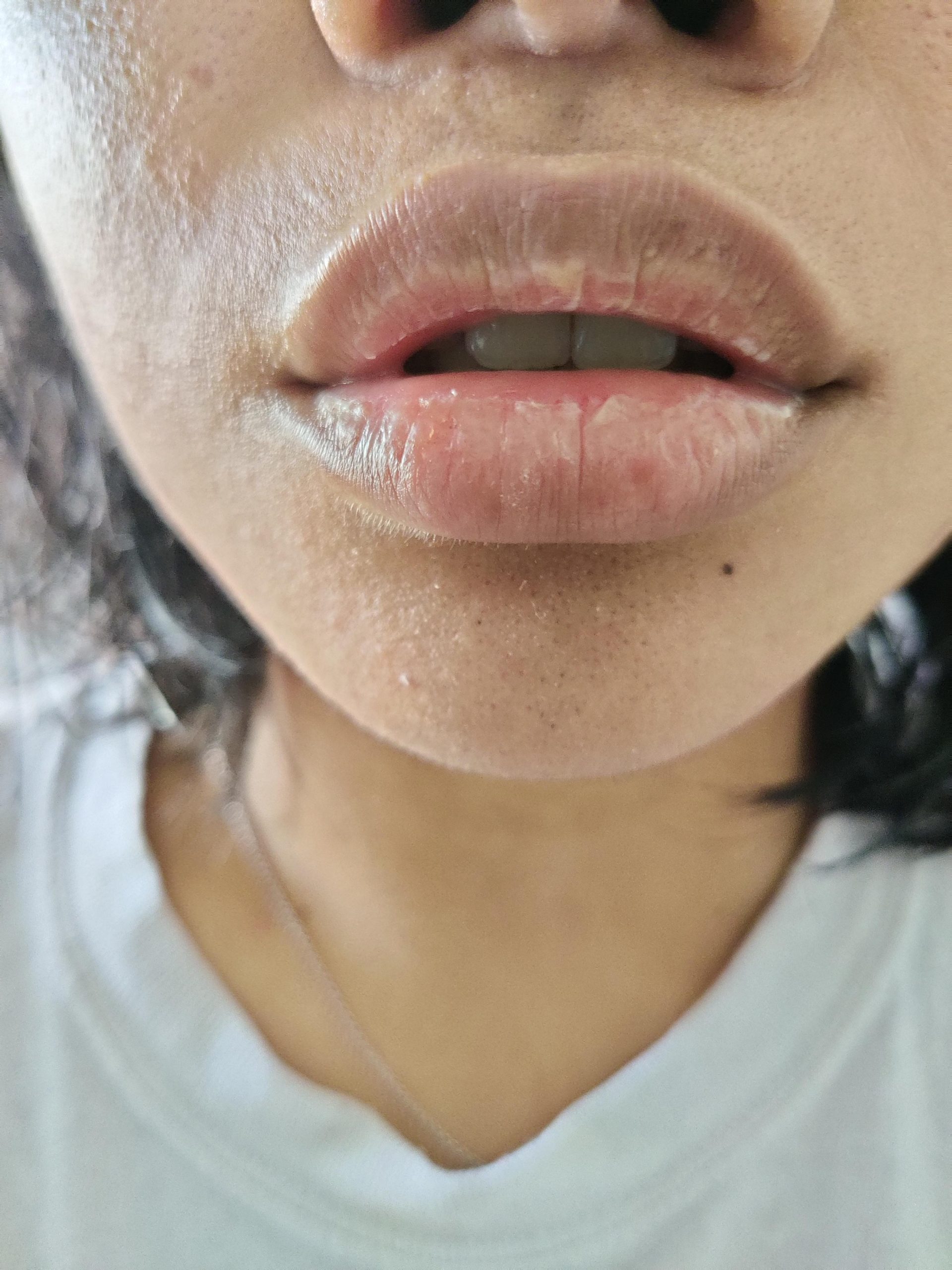 Image Source: Reddit
Due to the narrowing of nasal passages, a patient with a deviated septum will regularly breathe in using the mouth. The nose is specially designed for moistening dry air during inhalation, but the mouth cannot perform this role. For this reason, chronic mouth dryness becomes a sign that most of the air is inhaled through the mouth.
10. Pressure in the nasal passages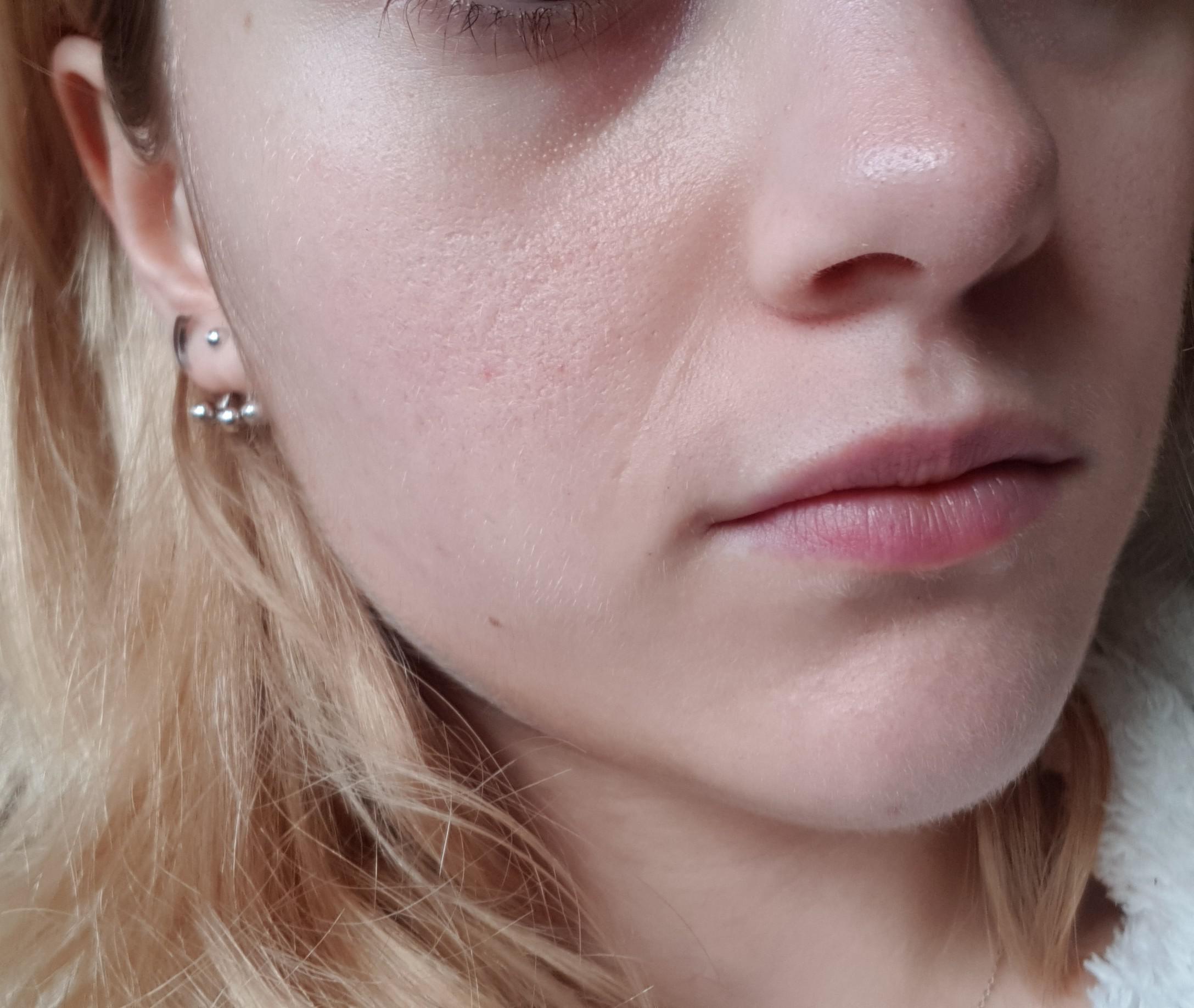 Image Source: Reddit
The irritation caused by the inflammation of the septum can exert abnormal pressure on the sinus cavity. The blocked nasal passages then fill up with mucus discharged from the sinuses to help flush out the irritant. Nasal pressure becomes extremely uncomfortable and painful. It can also lead to respiratory fatigue.
11. Swelling of nasal cavities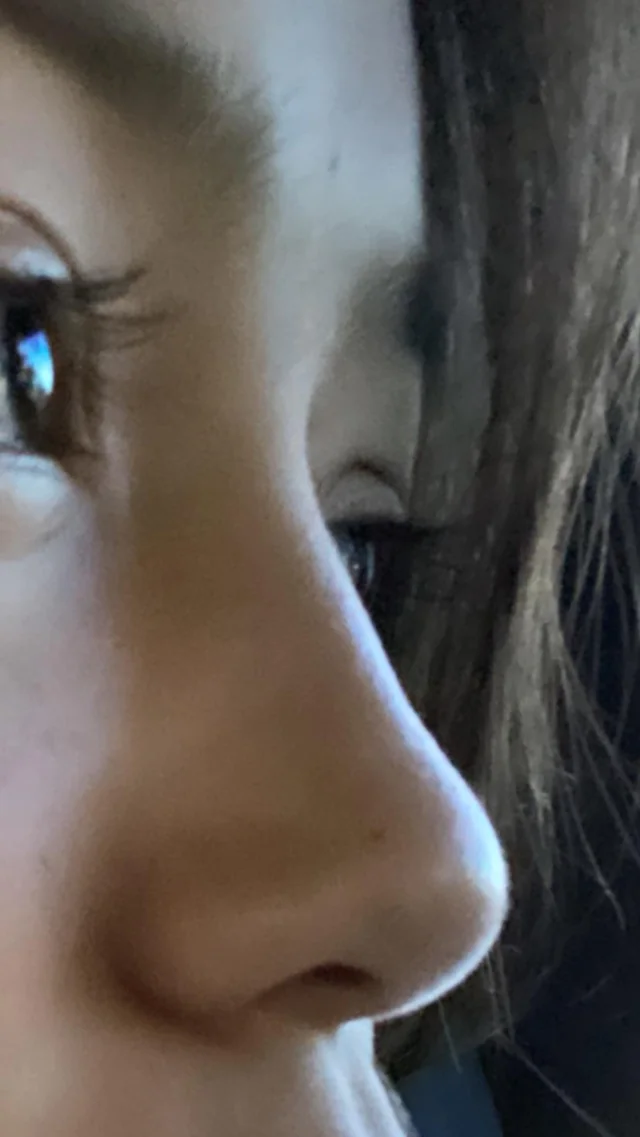 Image Source: Reddit
The sinus tissue is very sensitive; whenever a deviation occurs in the nasal system, it is inflamed and swollen. In the case of a deviated septum, the nasal passages become obstructed, leading to pressure build-up. The pressure then causes the sinuses to swell up and mess up with your upper respiratory system.
12. Constant headache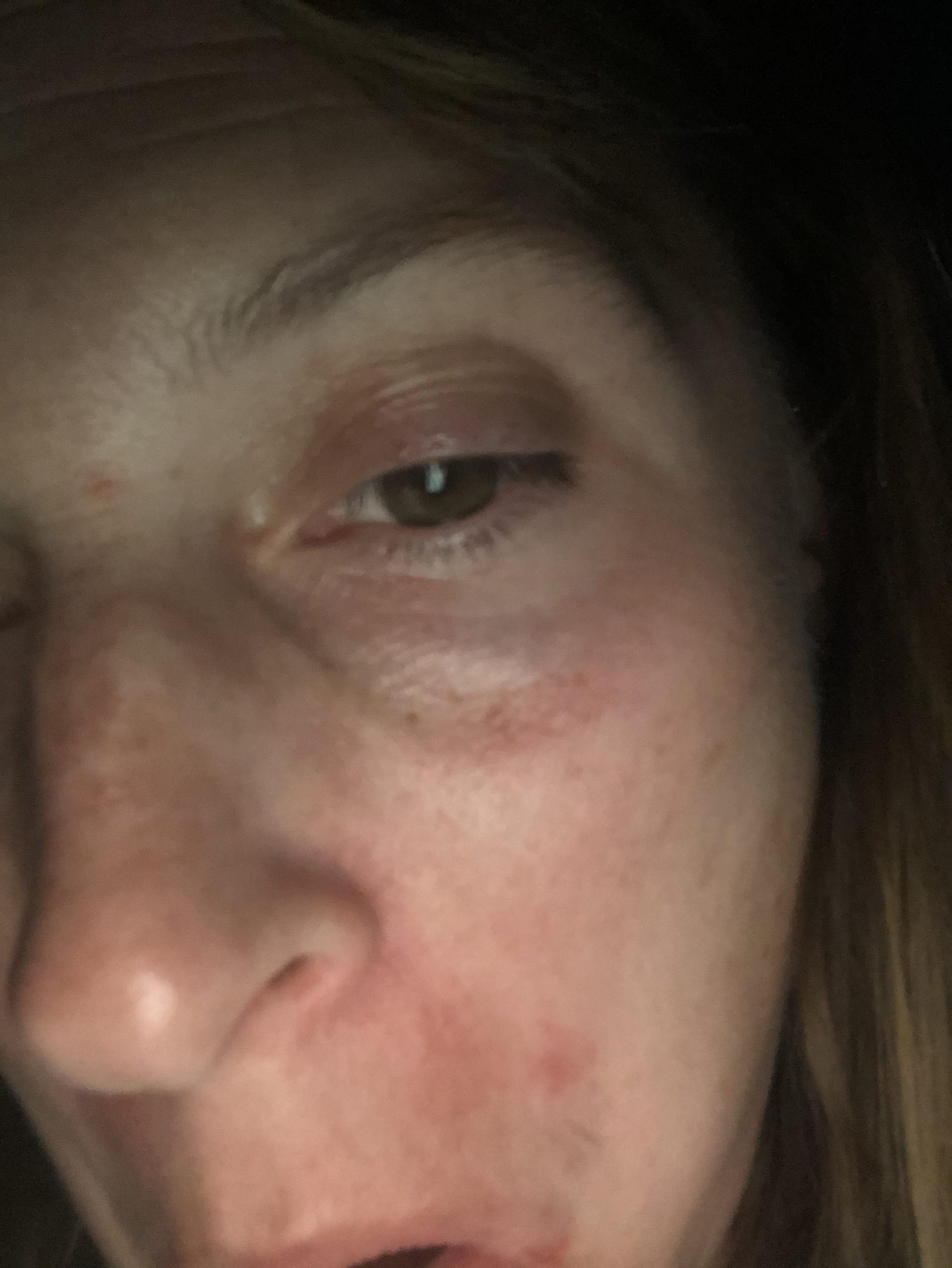 Image Source: Reddit
A crooked septum makes your nose stuffy. When the nasal membranes are dry, headaches are bound to ensue. This can also be common because of intense pressure that builds up in your sinuses. Moreover, the inflamed septum can cause physical strain on the facial muscles, leading to serious migraines.
13. Snoring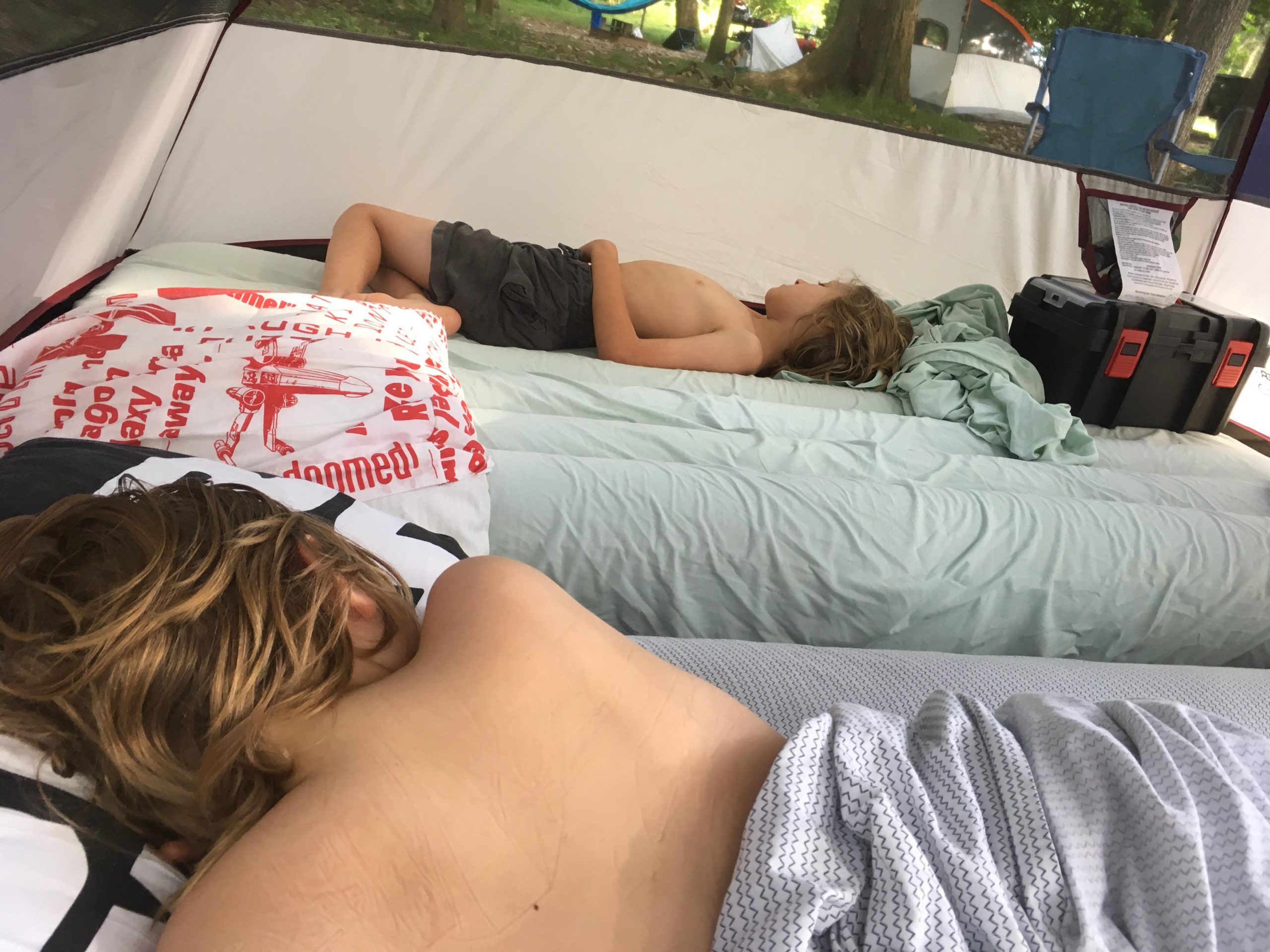 Image Source: Reddit
Snoring can be attributed to the poor breathing habits of a patient while sleeping. A deviated septum hinders normal breathing patterns, which would lead to noisy breathing. Snoring can be uncomfortable, not only for you but also for others who sleep near you. Moreover, it is an irritating habit that can jeopardize your social relations.
14. Sleep apnea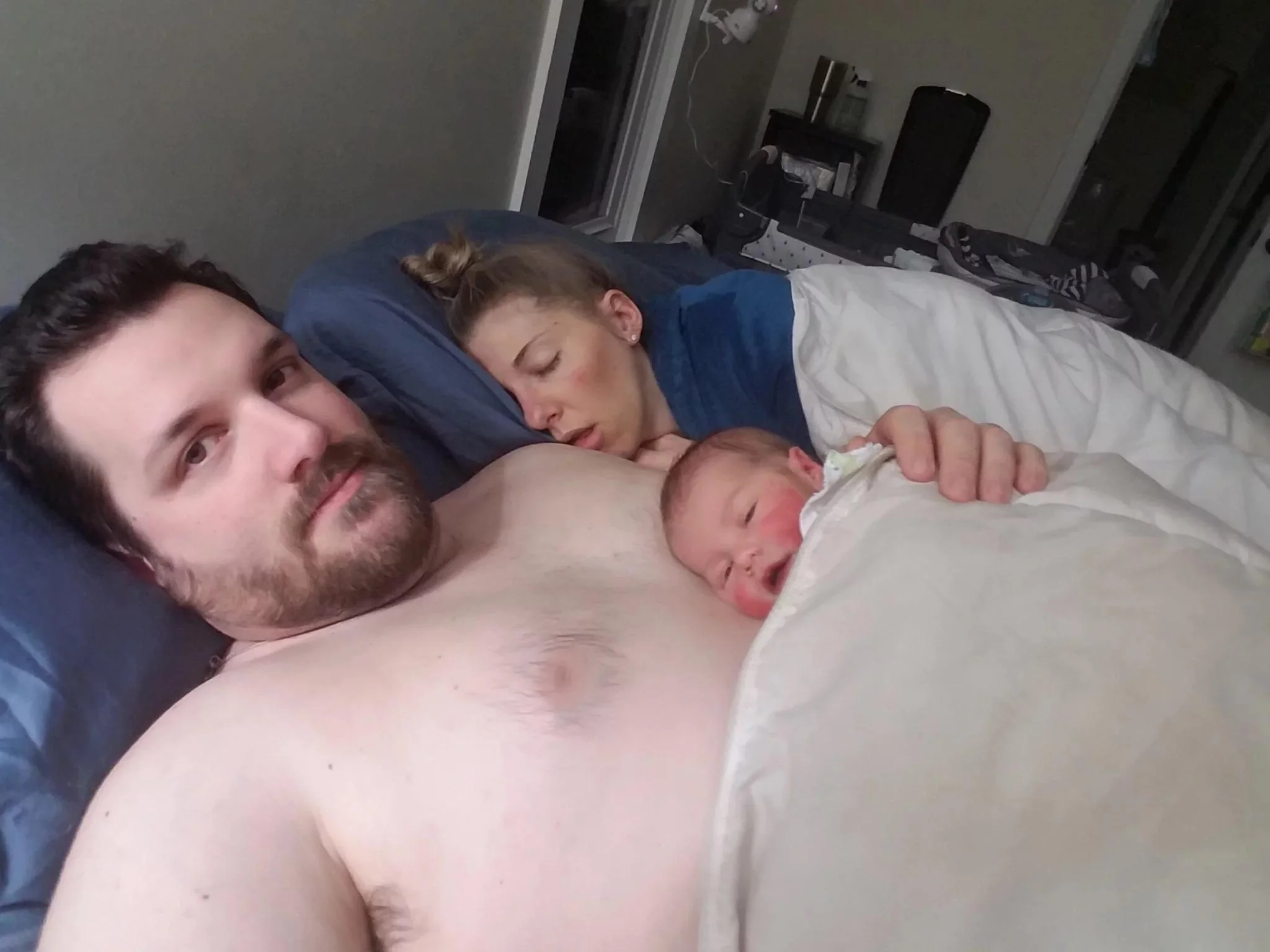 Image Source: Reddit
The inability to breathe well because of a deviated septum can lead to sleep apnea. This is a condition where your brain prevents you from sleeping because of irregular air intake. Sleep apnea can make you remain awake every night, and this interrupts your circadian rhythm and general rest.
15. Uneven nostrils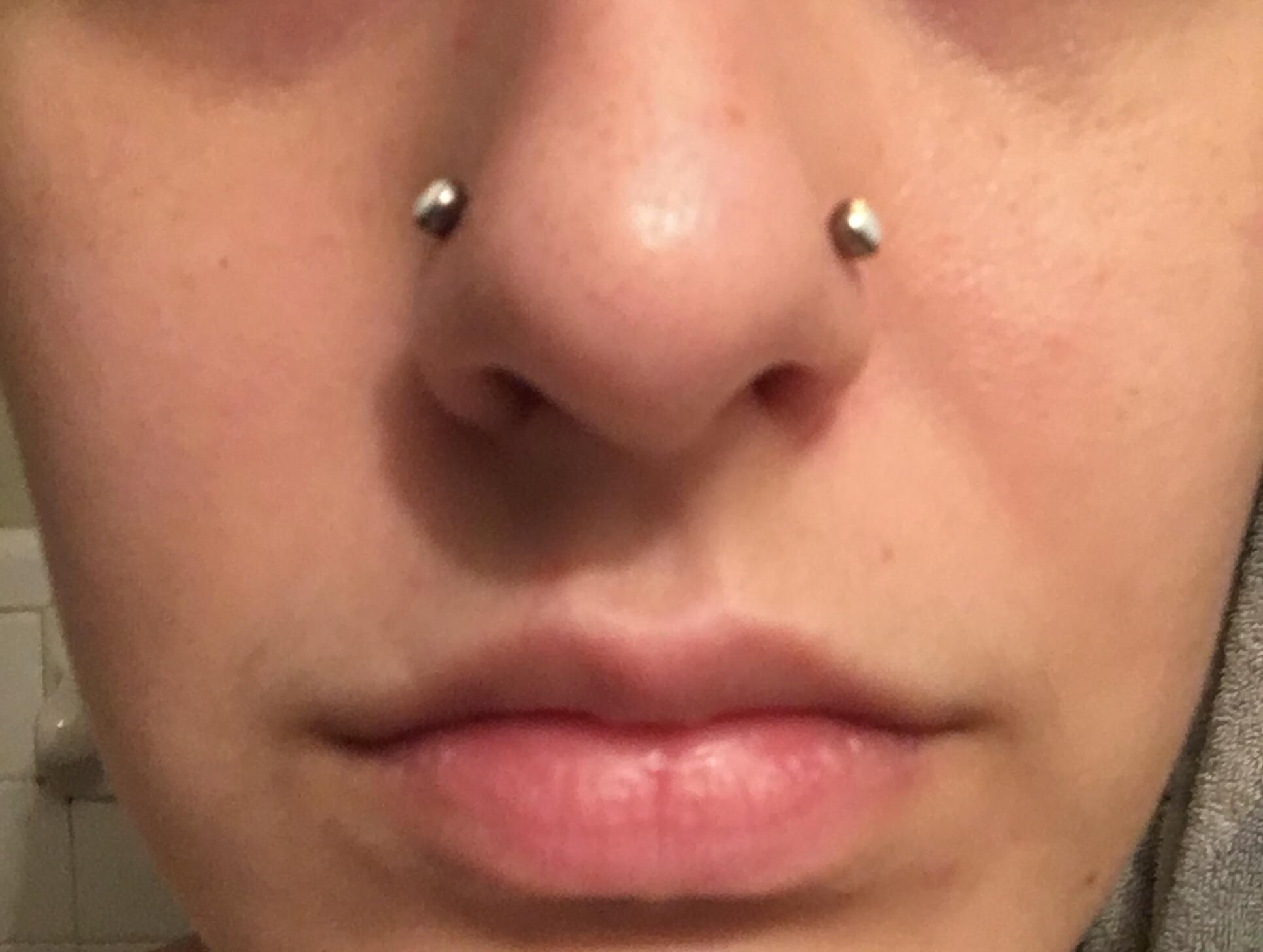 Image Source: Reddit
The most noticeable sign of a deviated septum is the difference in the size of the nostrils. A septum that is not aligned at the central position, happens to be inflamed. This occupies the space of one nostril, making it smaller than the other. You can detect this by feeling the inside of your nostrils using a finger.
16. Distorted nose shape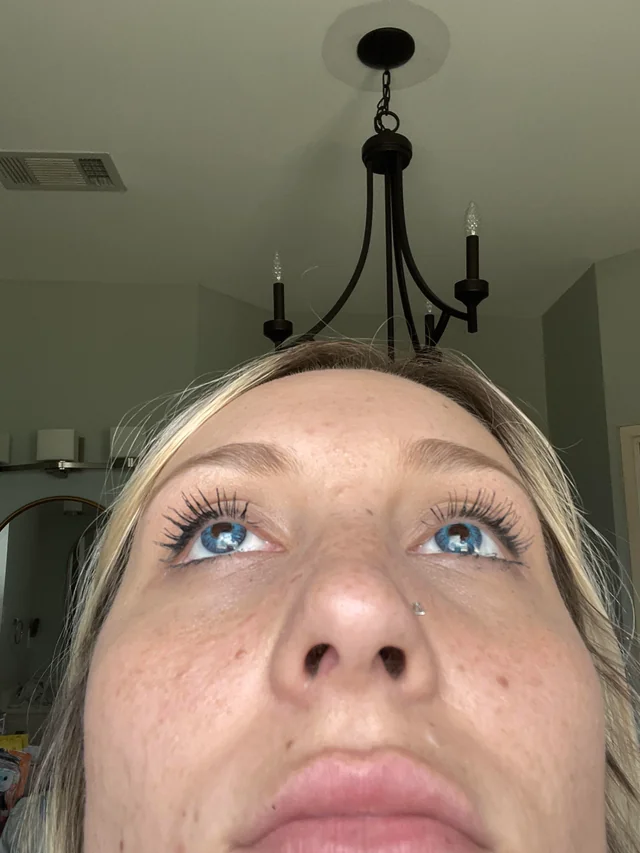 Image Source: Reddit
A crooked septum gives an irregular shape to your nose. While most cases of Deviated Septum remain unnoticeable, other extreme cases can be detected when the septum cartilage bends. The inflammation could be very serious to the extent that the external shape of the nose becomes ugly.
17. Septum hole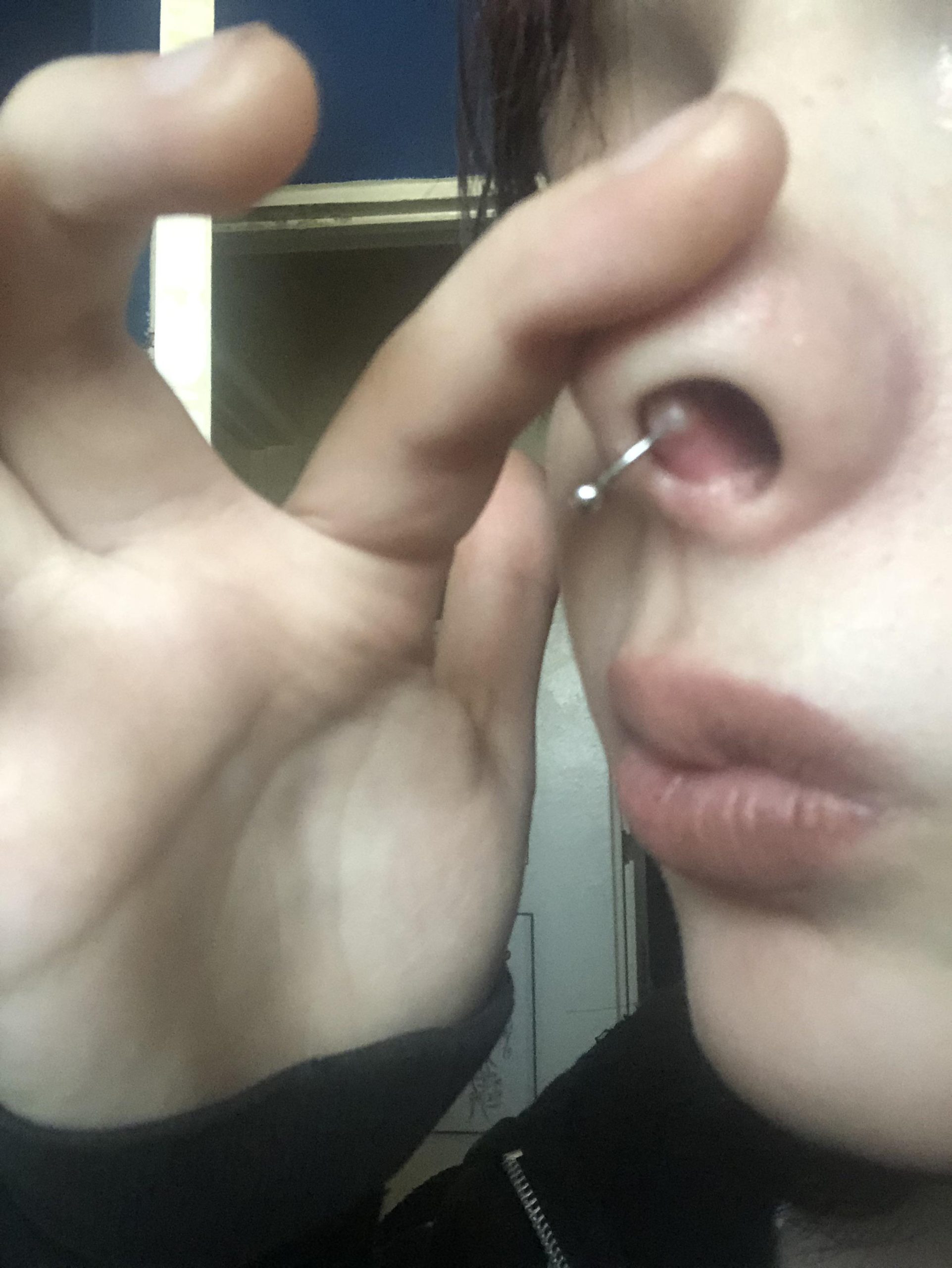 Image Source: Reddit
When there is a hole between your septum, the bridge between your nostrils is breached. This hole could be caused by an inflamed septum that has ruptured. Consequently, breathing becomes difficult. Septal perforation happens because the cartilage separating the nostrils is sensitive.
18. Disruption of smell sensation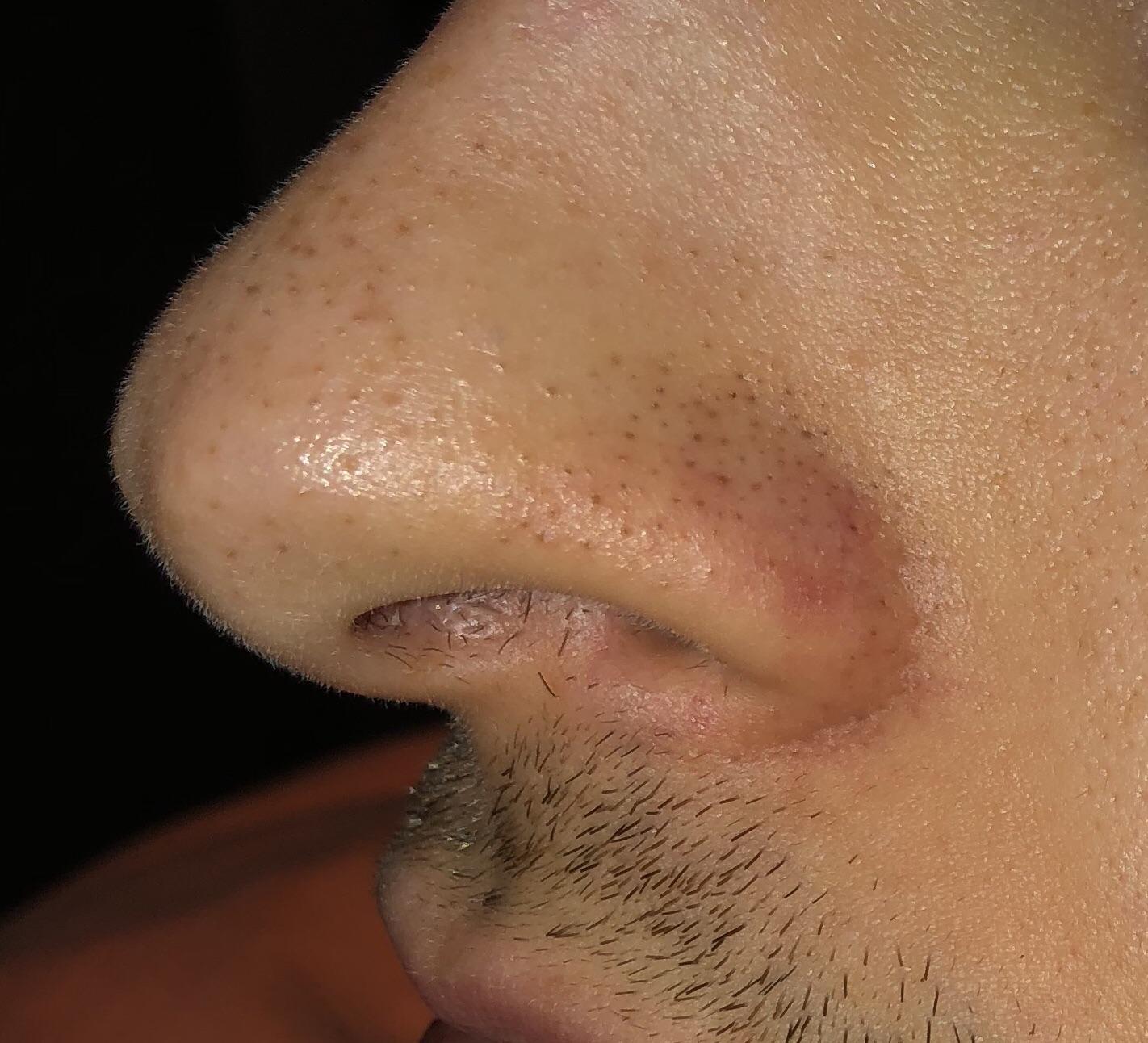 Image Source: Reddit
When there is nasal obstruction, the sinuses are activated to flush down the irritation with mucus. This discomfort may interfere with the olfactory cells' functions, which help detect smell. The sense of smell is important during breathing because it helps us to prevent inhalation of toxic or harmful air.
19. Numbness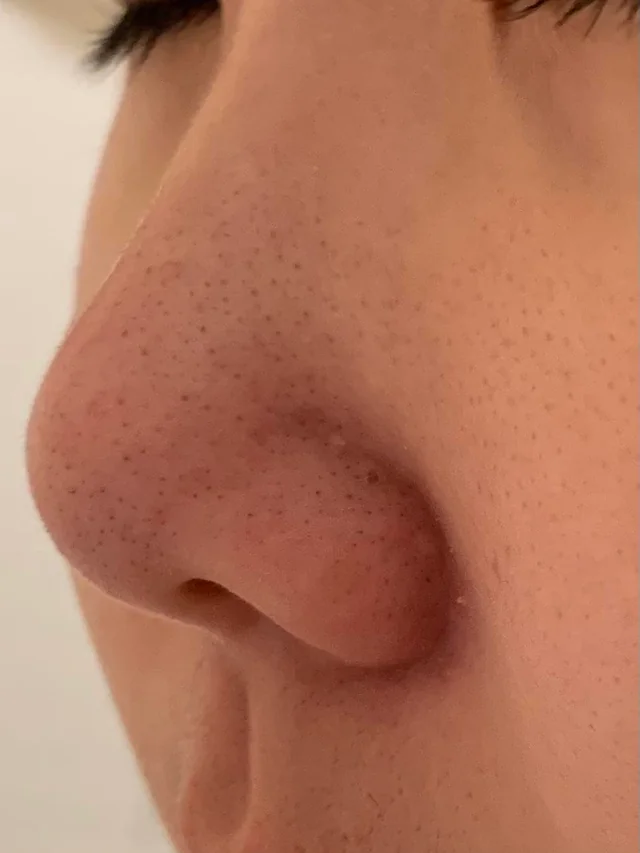 Image Source: Reddit
A deviated septum leads to the numbness of various parts of the nose and around the gums and teeth. The base of the septum is physically connected to the upper part of the gums. When it becomes crooked, the effect is transmitted to the gums, making them weak and incapable of supporting teeth.
20. Post nasal drip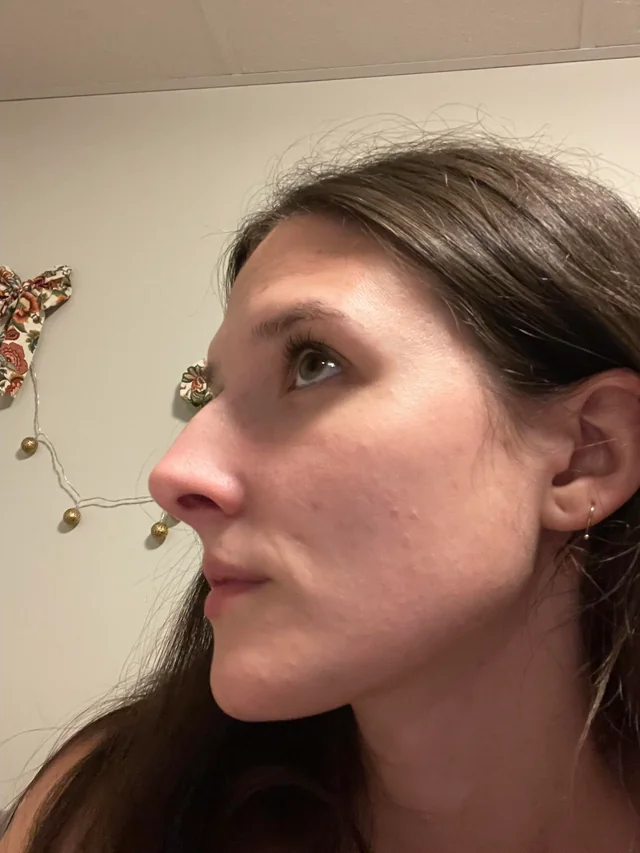 Image Source: Reddit
Have you ever felt the accumulation of mucus discharge at the back of your throat? It could be a result of a Deviated Septum. This condition is normally caused by the inflammation of nasal passages. An excess amount of mucus is released to trap pathogens that cause the inflammation but remain clogged up in your throat. Each time, you're forced to clear your throat or cough.
21. Poor air filtration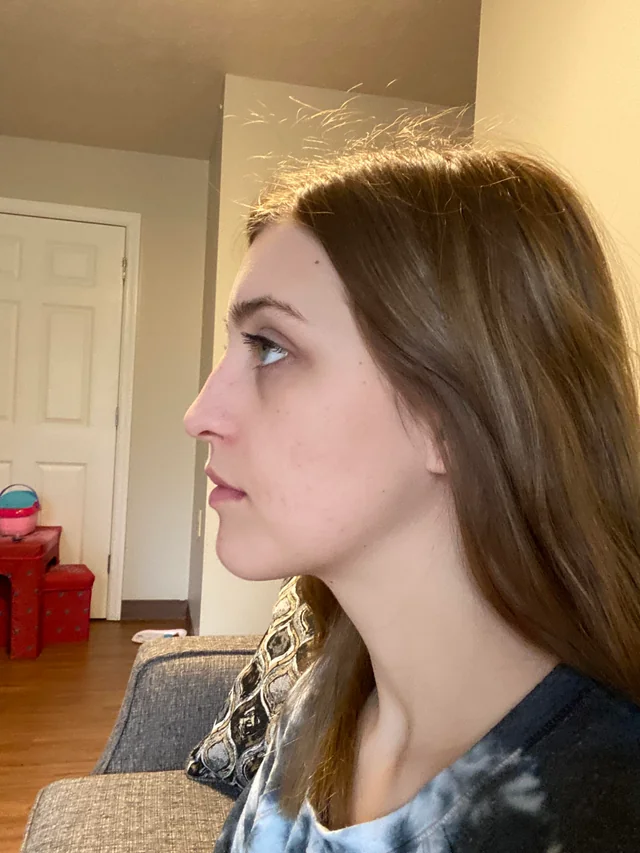 Image Source: Reddit
The role of the nose in the human body is not limited to air intake. The nose also filters the air taken in to purify it before getting to the lungs. When the septum is inflamed, the nose becomes numb and incapable of filtering air. This can lead to the intake of germs and other pathogens during breathing.
22. Diminished cognitive function

Image Source: Reddit
As we have stated earlier, a patient with a Deviated Septum experiences breathing difficulty every night. In the process, the sleeping cycle is ruined, and a patient experiences exhaustion. Sleeping is an important function of the mind because certain cognitive roles require adequate rest. When these roles become impaired, general activity during the day is hindered.
23. Nasal dryness

Image Source: Reddit
A dry nose is a problem for your respiratory function. The moistened air that is inhaled makes it easier for absorption into the bloodstream. When pressure builds up in the passage, a deviated septum affects the nasal lining. Subsequently, this causes irritation and disruption of normal functions in the inner parts of the respiratory system.
24. Prone to respiratory infection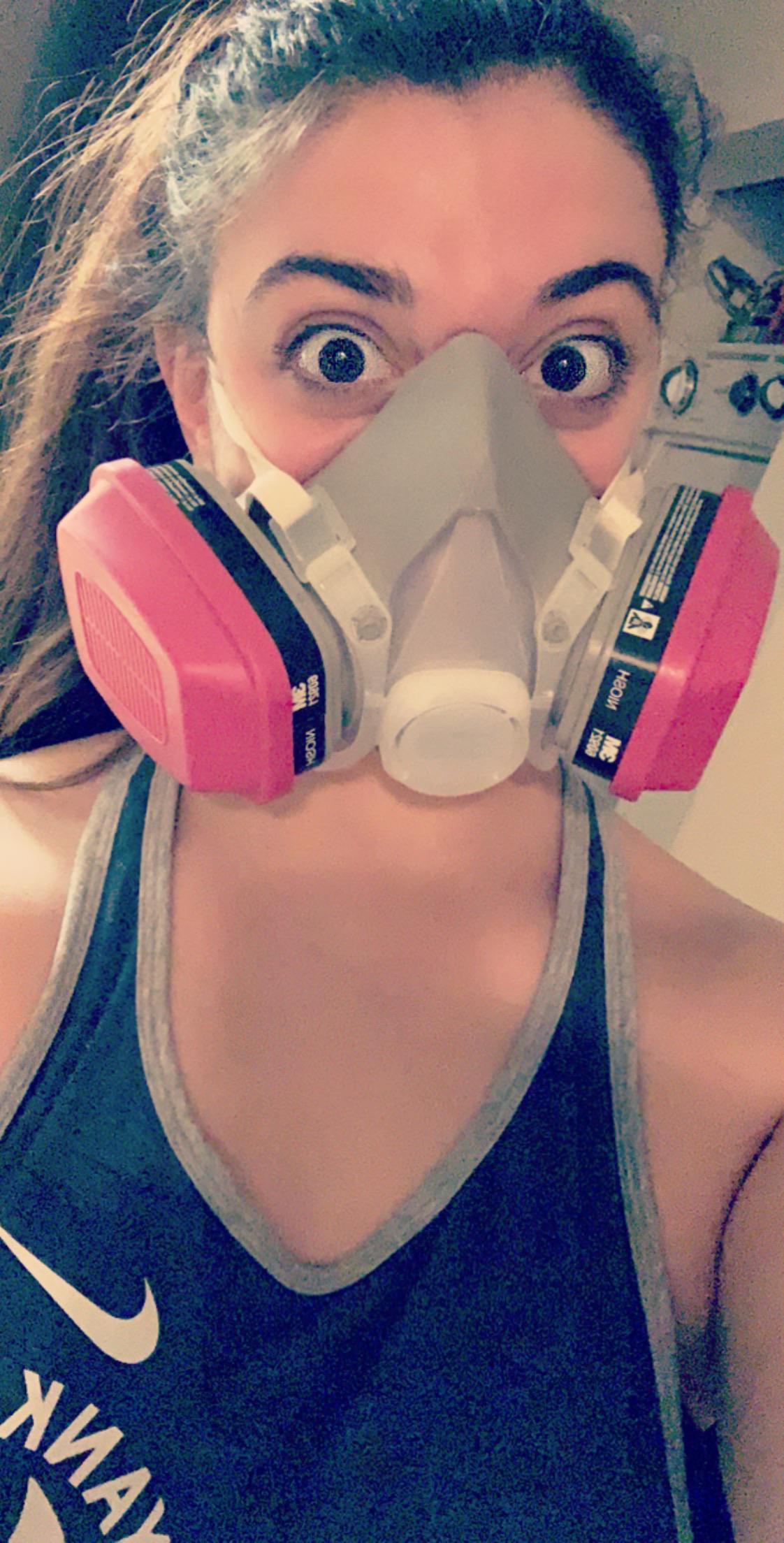 Image Source: Reddit
Patients with an inflamed septum experience successive attacks of respiratory infections. When the sinuses malfunction, bacteria, and other pathogens can easily invade the system. In addition to this, the nose cannot purify air as required because the cells become numb. When you experience regular flu attacks, visit the hospital and have your septum checked.
25. Eye infections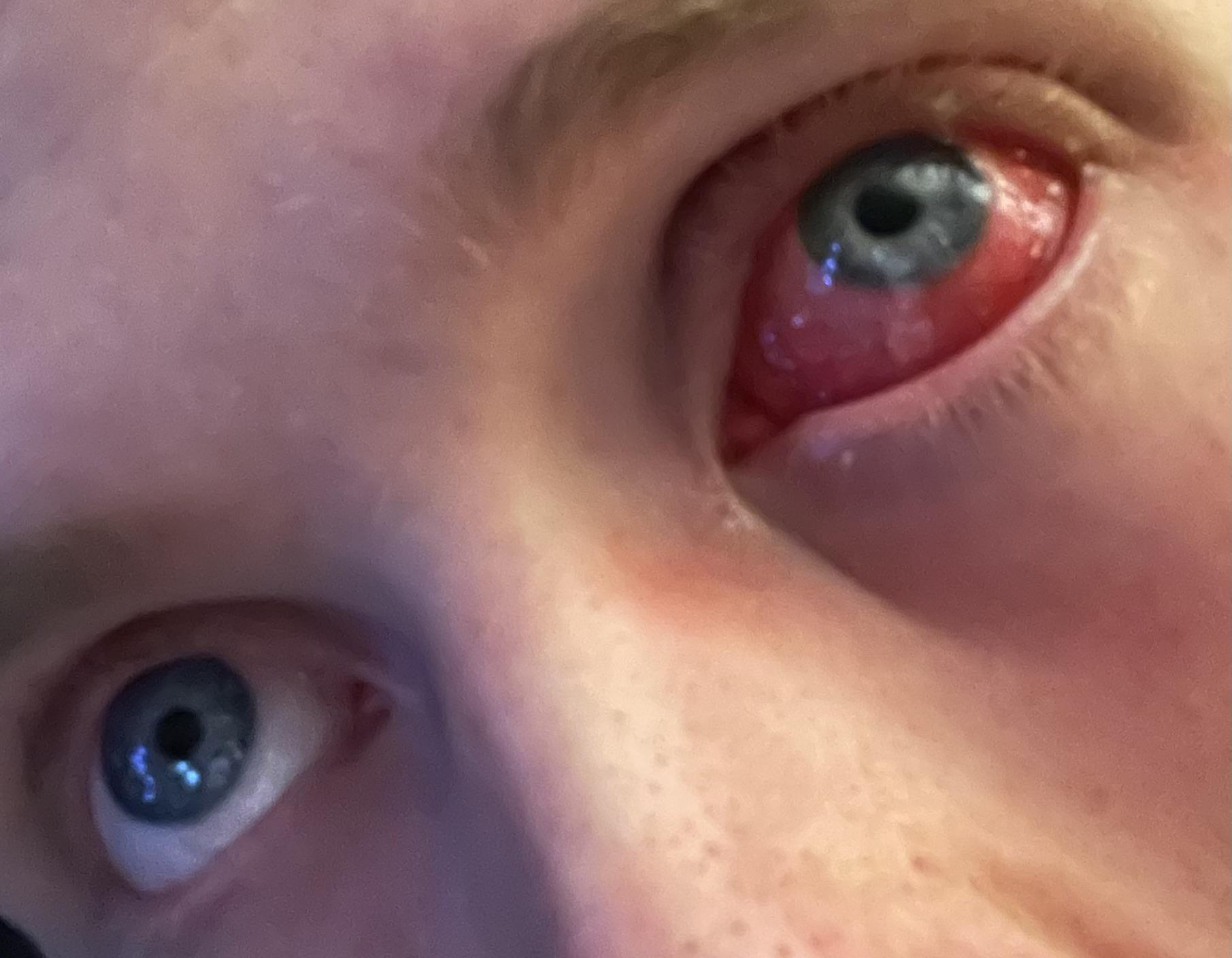 Image Source: Reddit
The immediate effect of a sinus infection caused by a deviated septum will be orbital pain. The sinus cavity is located near the nerves that are connected to the eyes. When it is affected, discomfort and pain run through your eyes, thus causing problems with vision. Moreover, a dark pigmentation may appear underneath the skin around your eyes.
26. Exposure to lifestyle diseases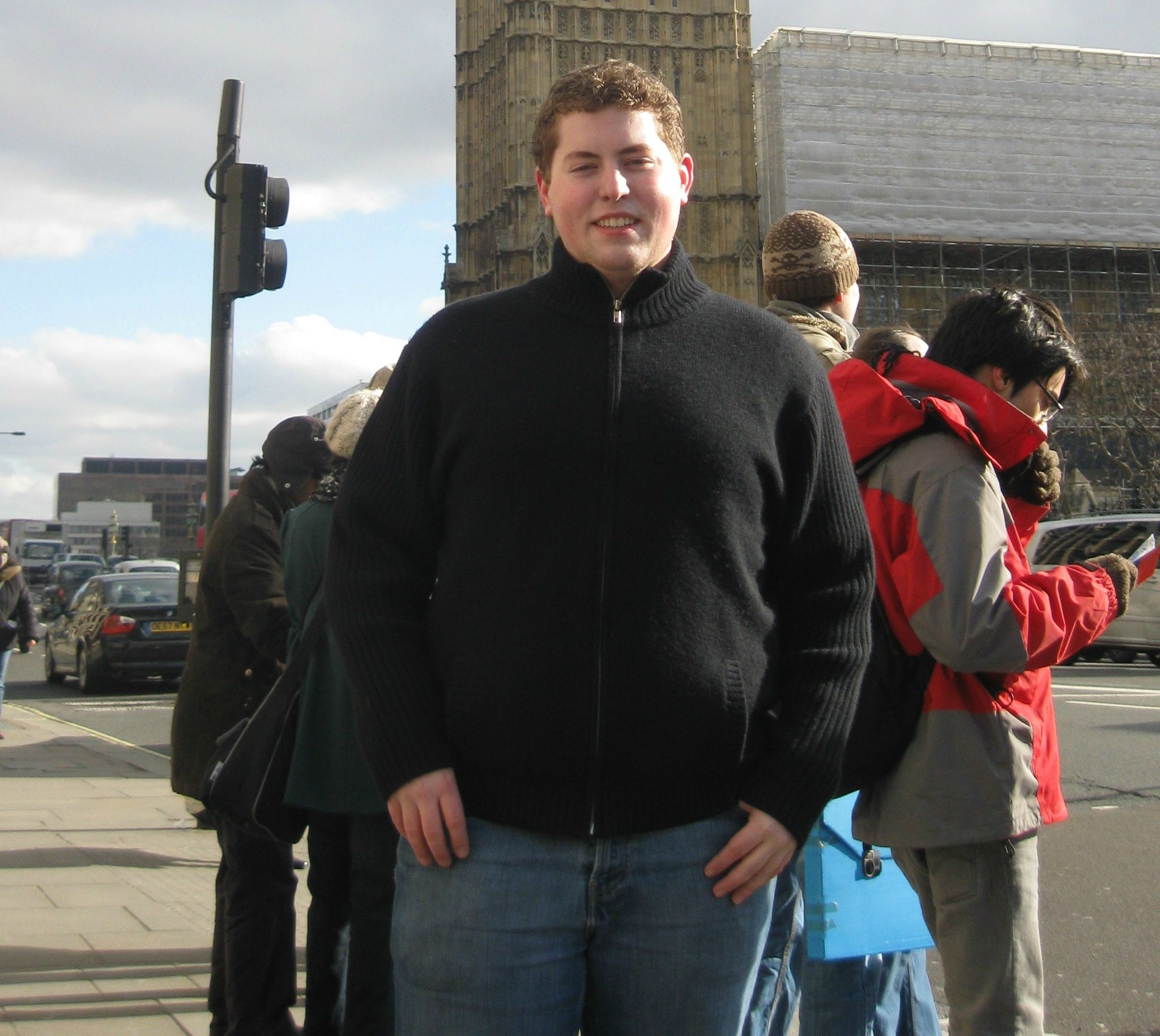 Image Source: Reddit
Breathing oxygen serves to complete other bodily functions. When you have a deviated septum, oxygen intake becomes a difficult affair. When you are plagued with various forms of lifestyle diseases, it could be a disorder in the respiratory function of the cells. Working out demands increased respiration, which is impossible with an inflamed septum.
27. General stress and depression

Image Source: Reddit
Periodic stress can be a sign of a deviated septum. Difficult breathing caused by an obstructed nose can affect your psychological state. The brain is wired to control functions like breathing. When other systems obstruct this function, the brain is distressed. Eventually, it becomes hard to focus on other activities in life.
28. Chronic Hypoxia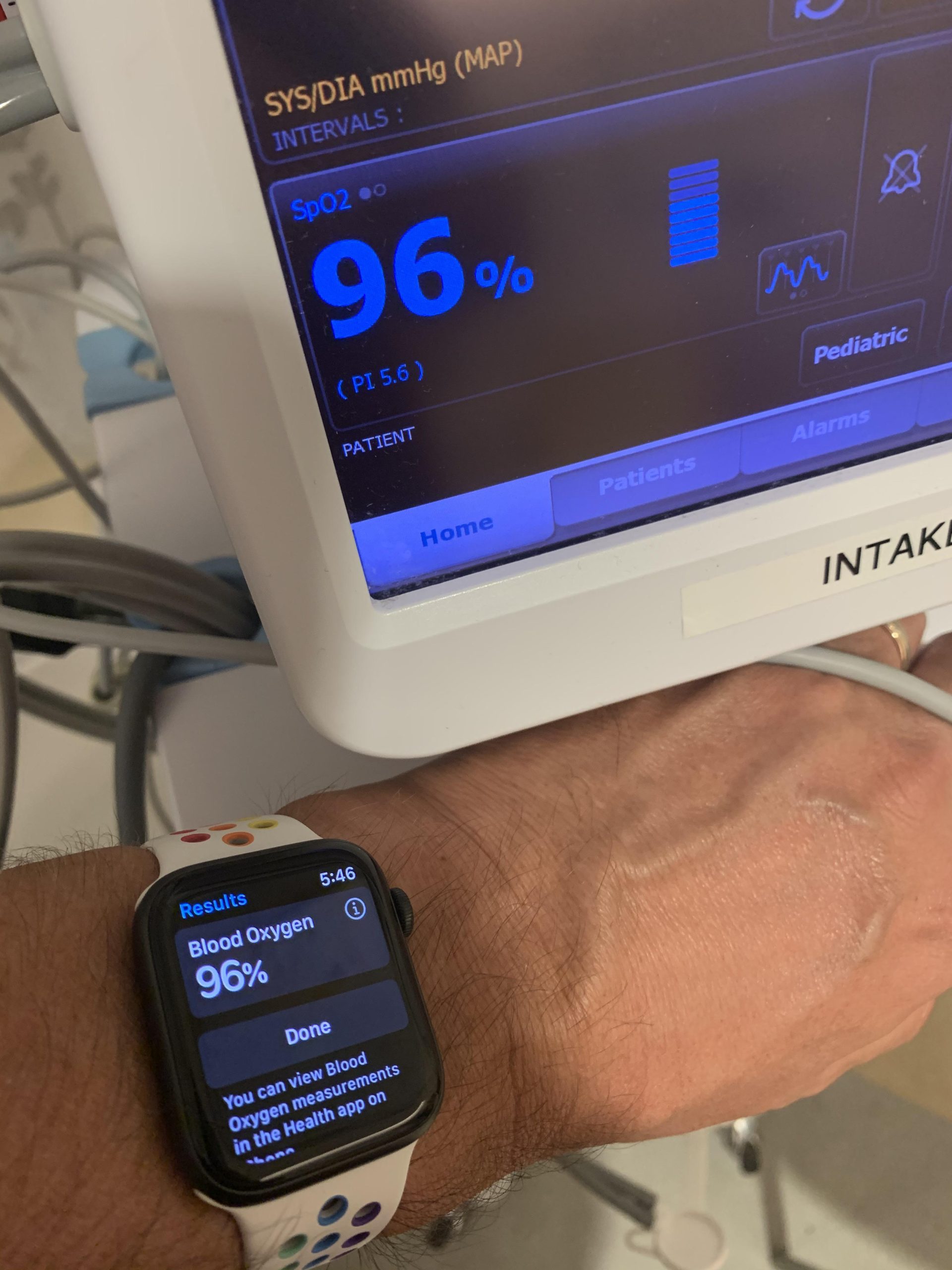 Image Source: Reddit
A deviated septum can cause low levels of oxygen in the cells and body tissues. Some of the organs affected by chronic hypoxia include the lungs and heart. The obstruction caused by a deviated septum reduces oxygen intake in the body. Inadequate oxygen in the lungs leads to alveolar hypoventilation.
29. Irregular Mean Platelet Volume (MPV)

Image Source: Reddit
The coagulation of platelets in the bloodstream can be detected as a sign of a deviated septum. When there is little oxygen intake through respiration, platelets are activated. However, this is dangerous for the cardiovascular system because it may lead to the clogging of body vessels and subsequent system mortality.
30. Cardiac Arrhythmia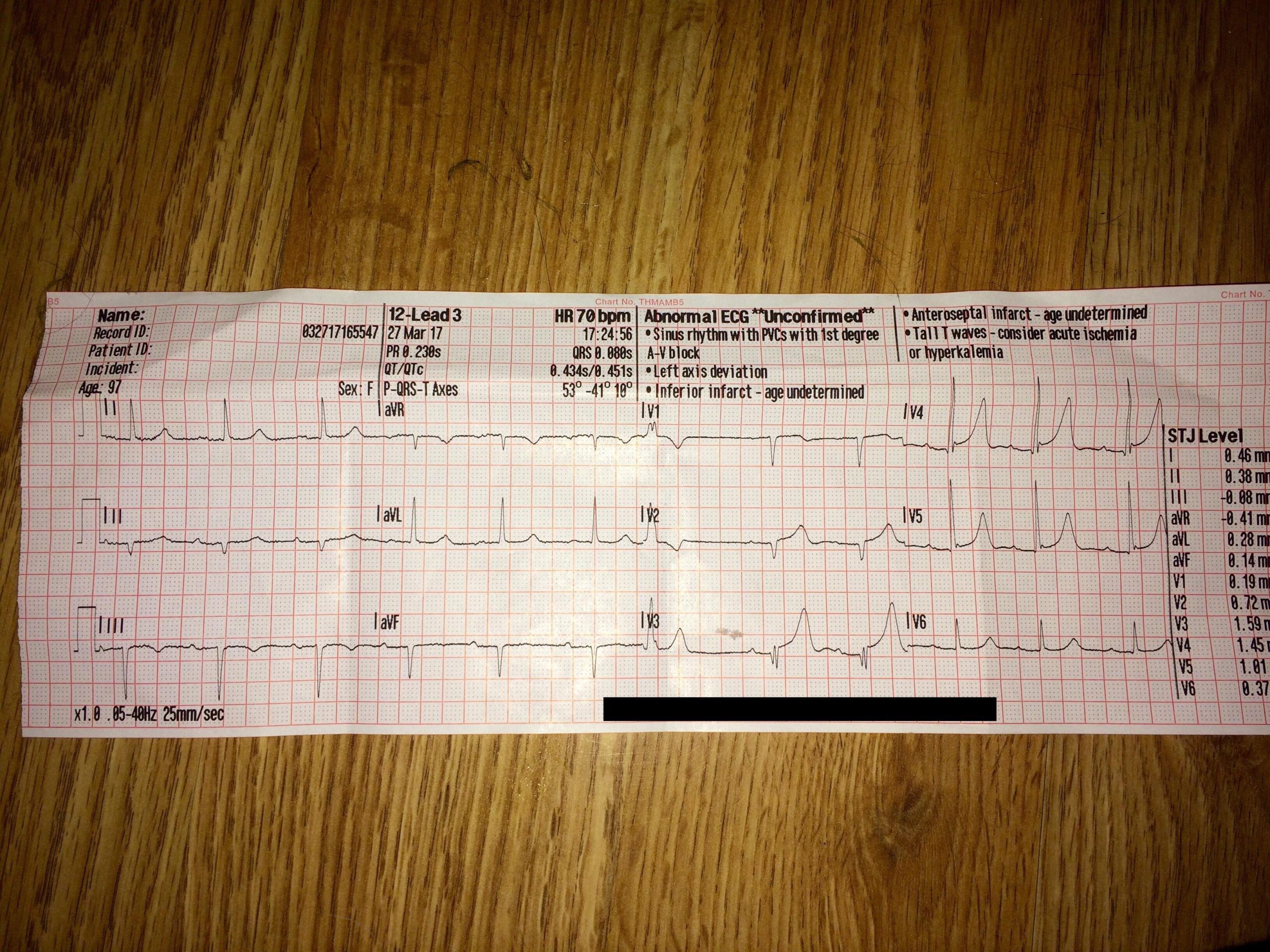 Image Source: Reddit
Cardiac Arrhythmia is a malfunction of the electrical signals that direct the rate of heartbeat. An inconsistent heartbeat can be a sign of a deviated septum because difficulty in breathing may cause hypoxia and eventual clogging of blood vessels to the heart. If your heart is beating too fast or too slow, it may be a result of this respiratory problem.