The Oldest Person Alive In Each State
By Aaron Love
1 month ago
Christine Ireland

Image Source: Oldest.Org
There must be something secret in the Ireland family blood as not only is Christine Ireland 115 in 2023 but her younger sister is also living at the age of 97! She was born in 1908, in North Carolina; meaning she has outlived both the world wars and she was working as a children's teacher by the year 1931! Following her marriage, she turned her attention to becoming a homemaker and looking after he children.
Irene Dunham

Image Source: Oldest.Org
Irene Dunham is another elderly lady that has made it to over 113 years of age and she was born in December of 1907 in Bath, Michigan. Crazily, as a child she actually survived the Bath School Bombing, one of the deadliest school tragedies here in the states. She took the day off with a cold and that might have been the difference in her making her 20th birthday never mind reaching the hundreds!
Mila Mangold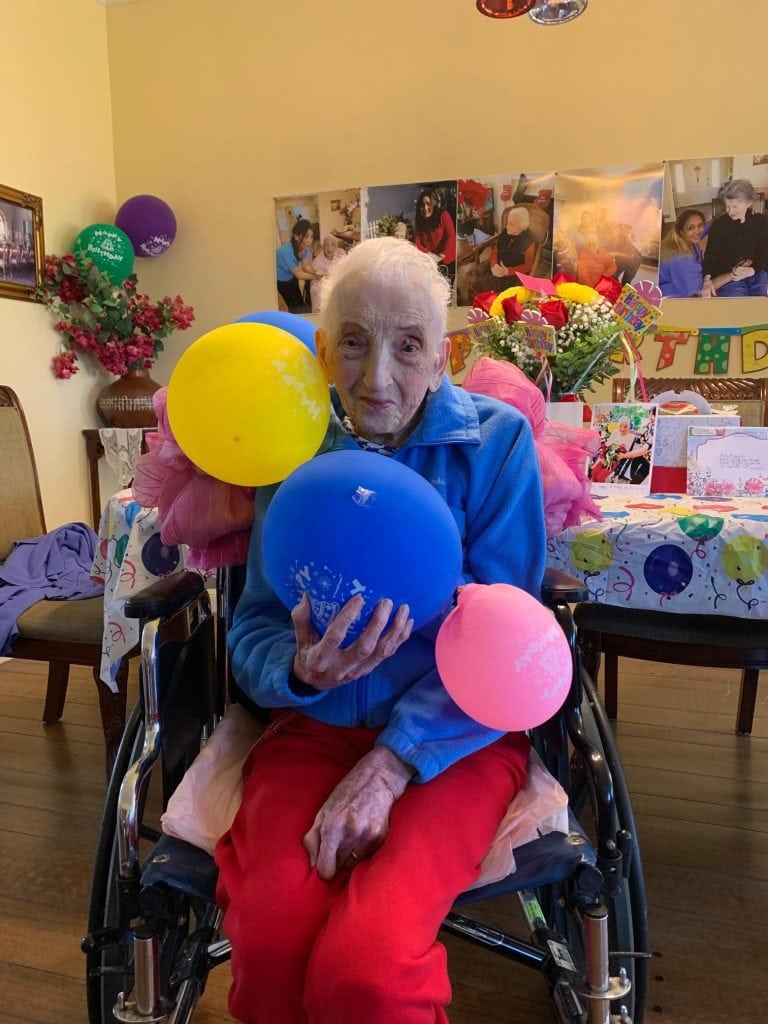 Image Source: Oldest.Org
Mila Mangold just beats out Irene by just a month's period; she was originally born in Nebraska but moved to California during the great depression. It was here she met her husband and she went on to have one son! Like Ireland, Mila's family also have a history of long living members with her sister also reaching her centenary birthday; Mila even continued driving until she was 95!
Bessie Hendricks

Image Source: Oldest.Org
Bessie Hendricks was another lady who was born in late 1907 and she continues to fight strong through to this day. Her entire family have been very open about how Bessie is always the least stressed lady they know and that they believe this has something with her ability to keep defying the odds birthday after birthday. Maybe we all need to take a page out of Bessie's book!
Ermisna Theodore
Image Source: Oldest.Org
Ermisna Theodore is the first of the people to feature on this list that isn't originally from the United States! She was actually born in the fall of 1907 in the Caribbean country of Haiti and only moved to the US in 1984. Despite this, English isn't actually her chosen language, but instead she usually communicates using Haitian Creole with her relatives.
Maude Harris
Image Source: Oldest.Org
Maude Harris was born in Minnesota back in 1907, although she has shared citizenships as a result of her mother and father being from European countries, Denmark and Sweden respectively. She was lucky to get a job during the great depression as a teacher and she eventually moved to Florida with her husband where she has continued to live through to this day.
Florence Carroll

Image Source: Oldest.Org
Florence Carroll has pretty much kept to herself in regards to her old age, so there isn't a load known about her! What we do know, is that she was born back in June of 1907 in New York although she moved to Connecticut before she turned 20. Here she worked as a cook in a kitchen until she met her husband in 1930 with whom she had NINE children and worked as a homemaker.
Ellen Goodwill

Image Source: Oldest.Org
Ellen Goodwill was born in February of 1907 in Kentucky although she eventually settled in Michigan with her husband after they were wedded back in 1947. She must've been a beautiful young lady back in the day as she worked as a model in her earlier life, as well as dressing shop windows! You might have spotted her in the news a few years back after an online call resulted in her receiving a load of letters in the post!
Thelma Sutcliffe

Image Source: Oldest.Org
Thelma Sutcliffe was born in October of 1906 and has spent her entire life in her hometown of Omaha in Nebraska. Although she was married by just 17 years of age she unfortunately lost her husband during the 1970's and they never conceived any children! She was always known to be very proud of her work having worked for the war department during World War II.
Hester Ford

Image Source: Oldest.Org
There has been some confusion regarding the actual age of Hester Ford, as she believes she was born back in 1905, although some old census data suggests she was actually born in 1904. Despite this, she is definitely one of the oldest living people on earth either way! And despite her age, she can still show her sharp mind as she's able to recite numerous bible passages by memory.
Francis Zouein
Image Source: Gerentology Wiki
Francis Zouein, the first male to feature on this list, was actually born in the country of Lebanon on New Years Day 1911 and is believed to be the oldest living male in the country! He emigrated with his wife and 5 children to California in 1980 where he remains through to this day. These days he even has 13 grandchildren and his son works as producer and actor.
Herbert Wolding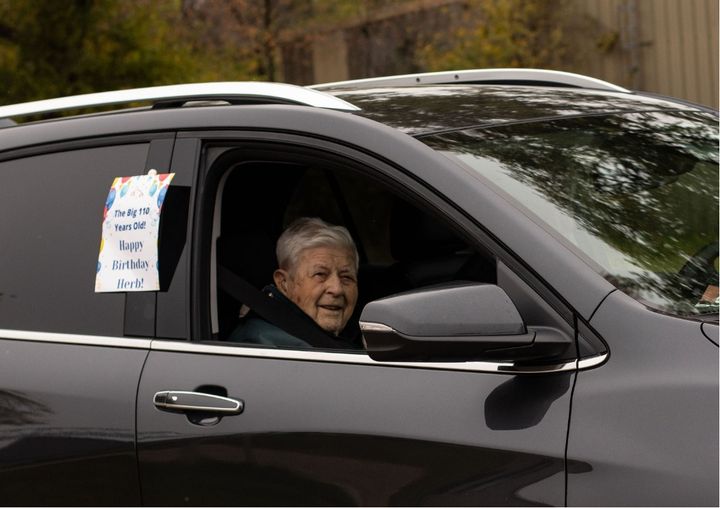 Image Source: Facebook
Herbert Wolding was born in Wisconsin back in October of 1912, although both of his parents were actually Norwegian. During the period of the great depression he he actually started his own company, which still runs through to this day known as H.O. Wolding. Inc. The company is now run by his sons Dick and Don and he continues to live through life as a 110 year old man.
Otis Randall

Image Source: Gerentology Wiki
Otis Randall is believed to be the third-oldest male in the United States to this day and was born in Texas during June 1913. He had a child with his wife Betty, who unfortunately died just eleven years later in 1944. He moved through to Texas in 1950 where he still lives to this day alongside alongside his kids, grandkids and his great-grandkids, and is even still able to get about comfortably.
Morrie Markoff

Image Source: Gerentology Wiki
Morrie Markoff was born back in 1914 and managed to survive the Spanish Flu after he was infected around birth! He married his wife in 1938 and they went on to have two children. During the war, Markoff worked as a military machinist and despite working in the appliances business throughout his working life he now writes books and blogs for people to read online.
Vincent Dransfield

Image Source: Gerentology Wiki
Vincent Dransfield was born in New Jersey all the way back in March of 1914; he never finished school, dropping out following the eighth grade so that he could work on his family ran dairy farm. He has even attributed his milk drinking habits as being part of the reason he remains alive. Despite being over 100 years old he still gets about himself and even drives himself where he needs to go!
Edie Ceccarelli

Image Source: Gerentology Wiki
Edie Ceccarelli is actually credited as being the oldest living person in the US and the third oldest person in the world as of today! She was born to Italian parents and married twice, the second time to Charles Ceccarelli in 1986. She lived on her own all the way through to the age of 107 when she then had to move into a living facility. Unfortunately, she now suffers from dementia.
Elizabeth Francis

Image Source: Gerentology Wiki
Elizabeth Francis was born back in July of 1909 in Louisiana but later moved to Texas; during the early 70's she helped run the KTRK-TV coffee shop. She is also one half of the oldest ever pair of siblings as her sister Bertha, who unfortunately died in 2011 reached the age of 106. She now lives with her 96 year old daughter, Dorothy where they help look after one another.
Pearl Berg

Image Source: Gerentology Wiki
After Edie Ceccarelli, Pearl Berg is the second oldest person in the state of California and is also the oldest (known) living Jewish Woman around the world. She became a member of the Temple Israel in 1937 and even through to this day attends services. These days, she keeps herself entertained by attending book clubs and concerts and even went on to write notes for bereaved families at the temple until 105.
Naomi Whitehead

Image Source: Gerentology Wiki
Naomi Whitehead is currently the oldest living person in Pennsylvania, although she was actually born in Georgia. She had 3 sons although she has actually managed to, unfortunately, outlive all of her children, the last one died in 2011. She still enjoys spending her time in the kitchen, cooking and baking whilst telling stories to her grandchildren and great grandchildren.
Clarabell Damers

Image Source: Gerentology Wiki
Clarabell Demers was born over in North Dakota in November of 1910 and had 2 fellow siblings who unfortunately died before the turn of the century. Throughout her life she has been a strong catholic and had three children with her husband Frederick. They helped run the JR bar in Oakwood which is now looked after by her only living child, Donald and her grandchildren through to this day.
Pauline Bryant

Image Source: Gerentology Wiki
There is very little information known about Pauline Bryant, apart from the fact that she was born on Boxing Day of 1910, over in South Carolina. These days she lives in Hampton alongside most of her family, most of which refer to her as Polly. I'm sure she has a load of great stories to tell having lived through some of the best and some of the worst periods of US history.
Herlda Senhouse

Image Source: Gerentology Wiki
Herlda Senhouse was born in West Virginia during February of 1911 although she had to move over to Massachusetts after both her parents died before she turned 6! She was the first of her family to ever graduate from high school and in her later life she helped found the Boston Clique Club which supported black students with their education; she is and always will be a real life hero.
Lillian Moran

Image Source: Gerentology Wiki
Lillian Moran was born in March of 1911 in North Dakota, although she now lives in Moorhead, Minnesota where she TWICE beat covid-19. In her younger years, Moran worked on a family farm where she milked cows and also helped her father run his shop which focused on farming and blacksmithing. Despite reaching 112 years old she is still fairly able to look after herself and get about.
Mary Harris

Image Source: Gerentology Wiki
Mary Harris was born in Ithaca back in 1911 to Italian parents, although she spent time in various states like North Dakota, Florida and now Tennessee during her long life. Herself and her partner, whom she was married to for 66 years ra a dry cleaning business as well as a dairy farm together until they retired to Florida. She's another of the supercentenarians to keep going strong.
Bonita Gibson

Image Source: Gerentology Wiki
Bonita Gibson was born back in July of 1911 in Kansas and has managed to survive both the Spanish Flu and Whooping Cough as a child. She married her husband right at the height of the Great Depression when they moved to Missouri. For periods of time they had to live in a tent being unable to afford rent, until her husband entered the potato business and their fortunes turned. She visited the casino for the first time a few years back aged 106.
Aline Miles

Image Source: Gerontology Wiki
Aline Miles was born in Washington during July of 1911 where she lived through until her marriage to Arthur Miles in 1937. Although he died in 1989 she has since remained in Maryland where they lived together; and she has become the oldest living person in this state after the deaths of Ezra Hill and Bessie Harding in 2022. She's still going strong today with the help of the people around her.
Susie Lewis

Image Source: Gerentology Wiki
Susie Lewis was born in Arkansas during the August of 1911, although she spent the majority of her childhood in Chicago after her family all moved there. She is another of the people on this list to have unfortunately outlived her children and she has been said to continue reading the bible each and every day she continues to storm past the centenary mark in age.
Winnie Felps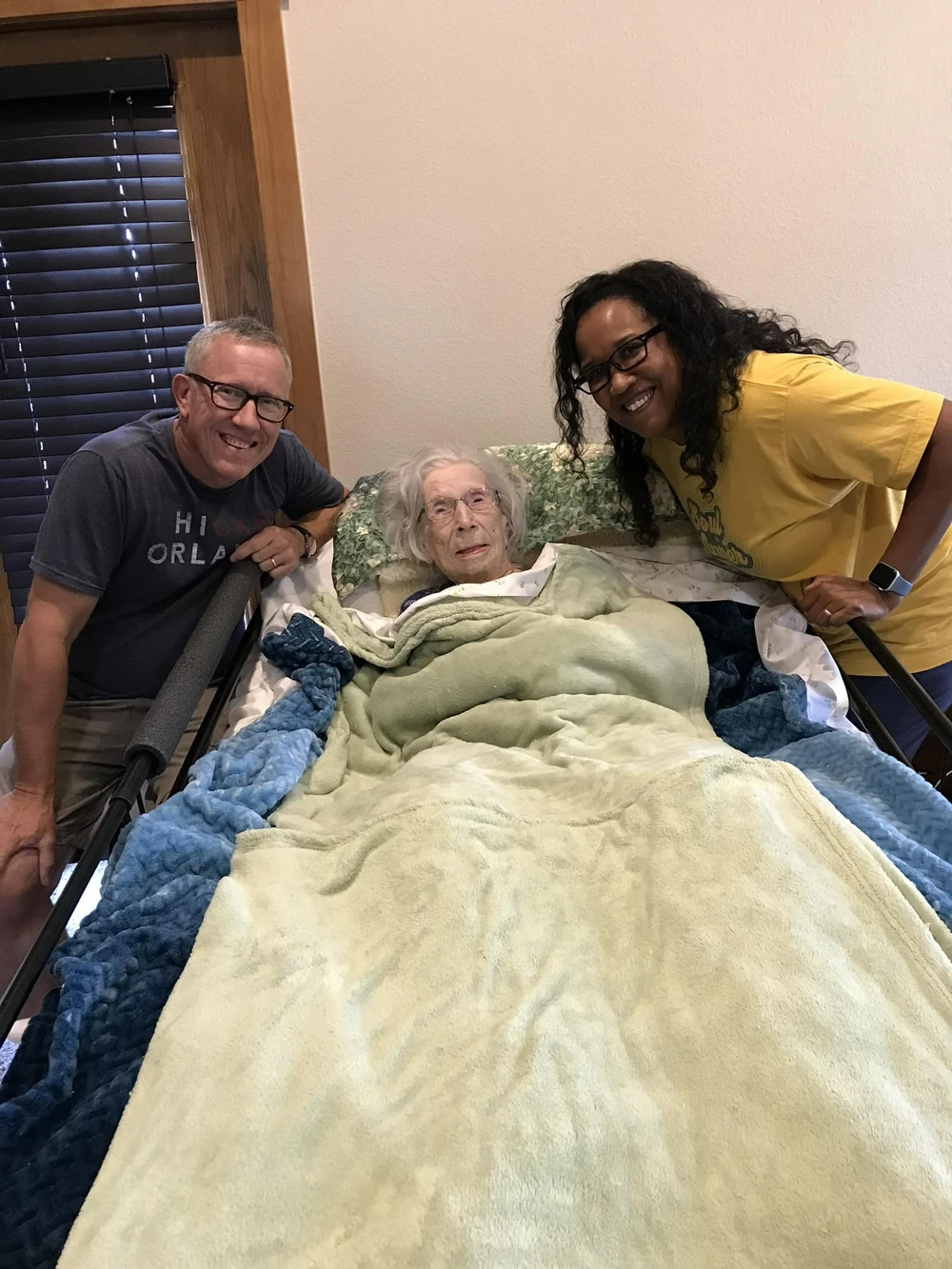 Image Source: Gerentology Wiki
Winnie Felps was born in Texas in 1911 and this is where she still remains through to this day aged 111 years old. She was actually one of eight siblings! On christmas eve of 1935 she married her husband Ralph Felps and they went on to have eight children of their own too! All of her children are currently still living too and help her in her later years.
Helene Sandvig

Image Source: Gerentology Wiki
Helene Sandvig is currently 111 years old and was born out in North Dakota to German immigrants who didn't like the way their country was being ran (unsurprisingly). She had a number of siblings and also married her husband Edwin in 1938 , although he unfortunately died in 1991. She isn't the only family member to reach old age either, with her brother dying aged 97!
Rose Girone

Image Source: Gerentology Wiki
Girone is one of the few people on this list who weren't actually born here in the US but now call this country their home. She was actually born in part of the Russian Empire which is now Poland. Her partner in early 1939 was arrested for being a Jew and she managed to escape to China, although the Japanese later forced her into a ghetto for the her religion. She managed to escape to the US where she sold her knitting business and got married.