The Most Valuable Toys We Wished We Kept From The 80's
By Callum Atherton
1 month ago
1. Pez Dispensers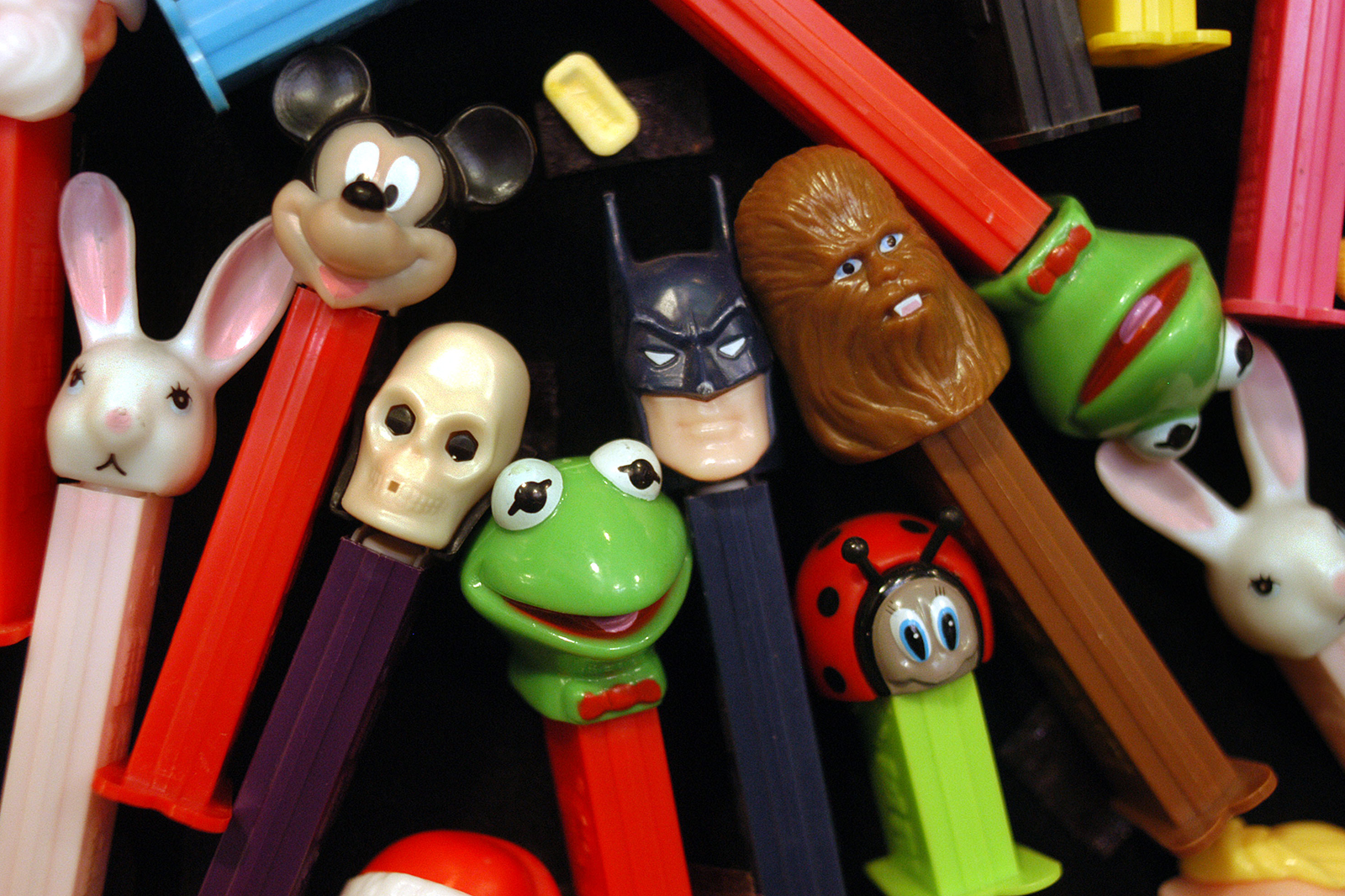 Image source from Love To Know
Our first toy on the list, most people would not class as a toy at all. The PEZ Dispenser, created in 1982, are small plastics vessels with a characters head that shoot candy out to enjoy. Originally created to promote the World's Fair in Tennessee, the original PEZ Dispensers have some serious value now. One green and white space helmet dispenser was sold for $32,000.
2. Cabbage Patch Kids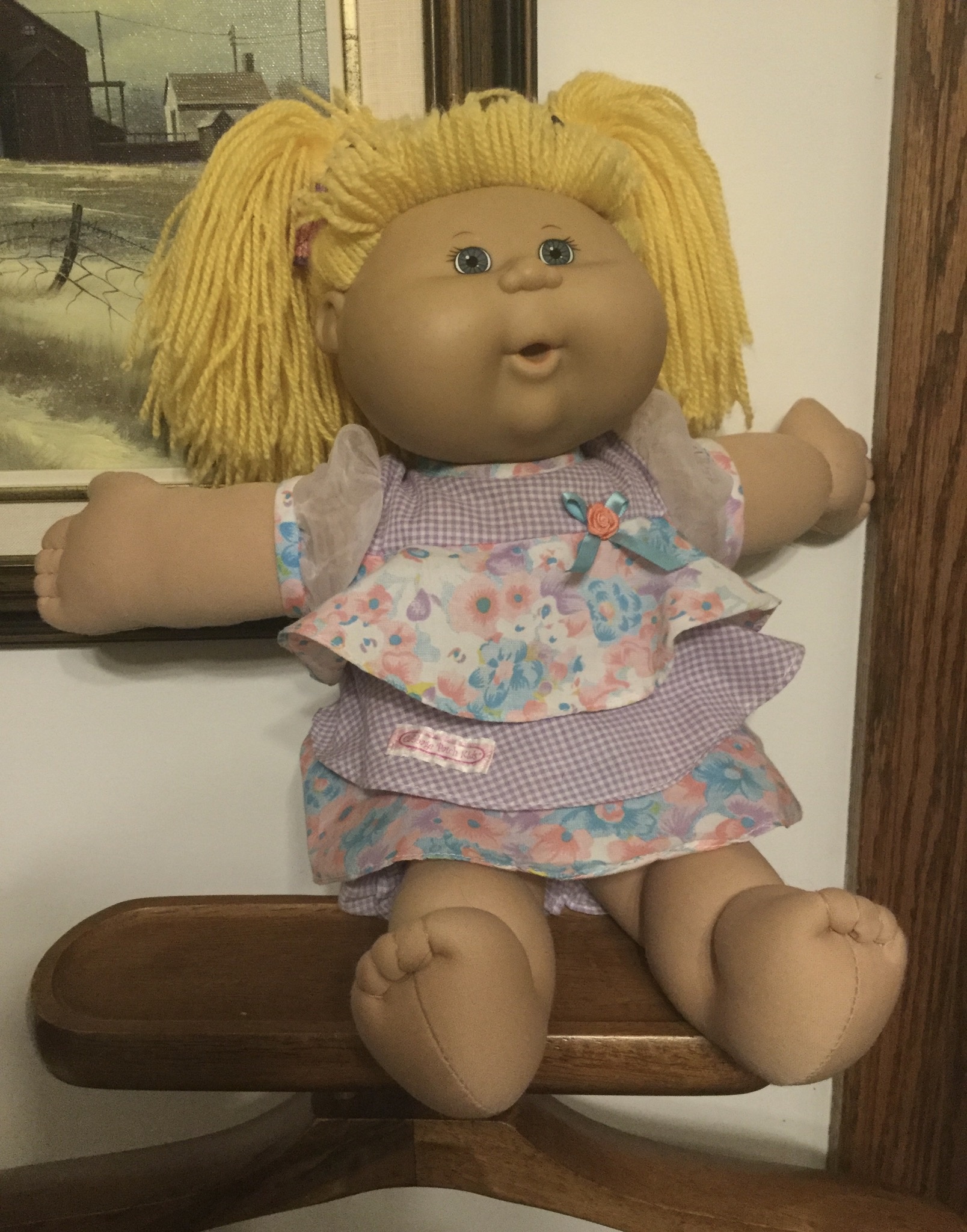 Image source from Collectors Weekly
The boom of the Cabbage Patch Kids was something to behold during the 1980's. The 16 inch dolls came with their own passport and birth certificates and they are seen as a valuable collectors item now. With special limited edition dolls or prototypes being sold for up to $10,000, regular, mint dolls from the 1980's could be sold for £2,000! Some Cabbage Patch kids have skyrocketed in value where others have stayed the same.
3. Polly Pocket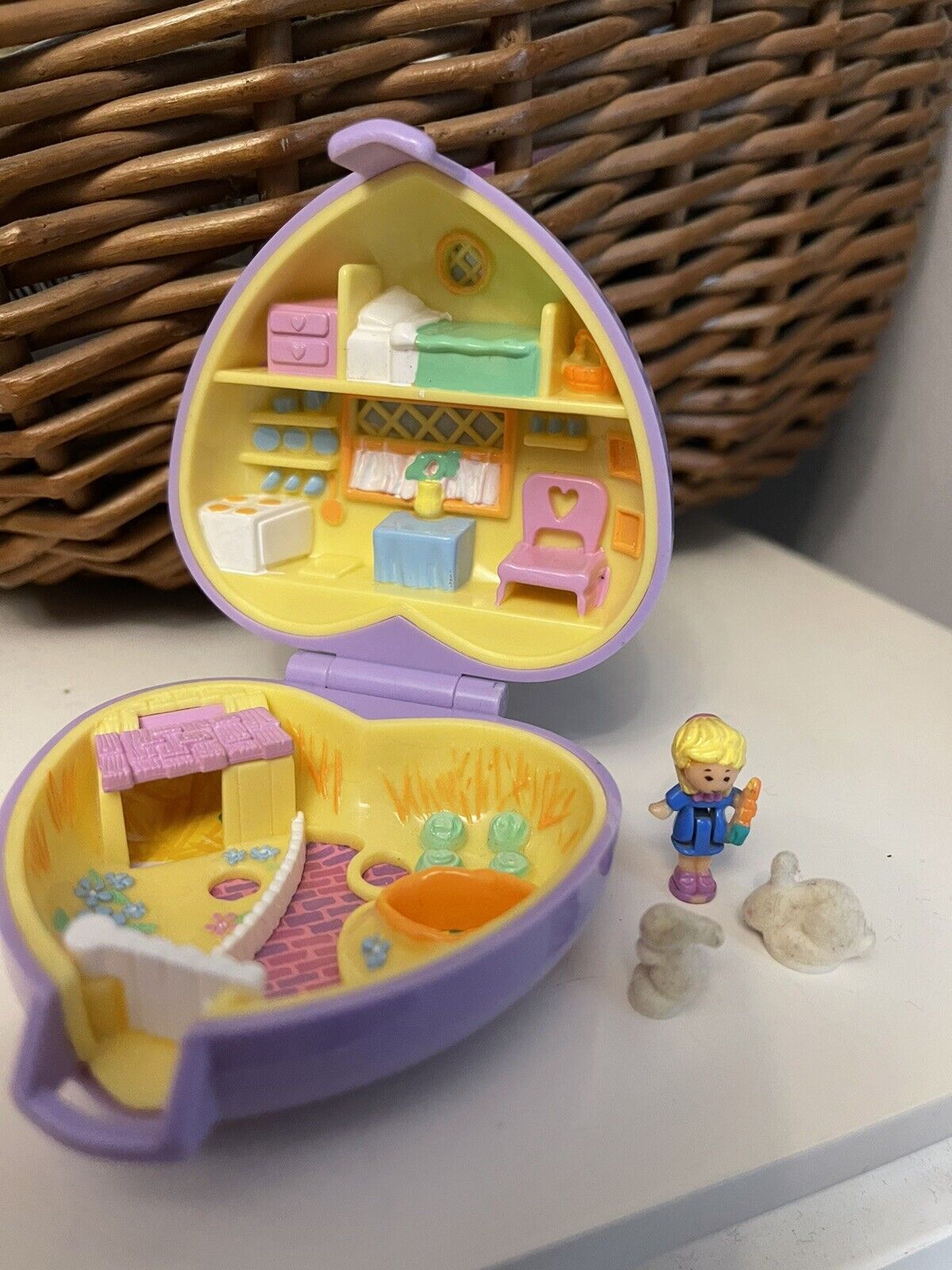 Image source from eBay
Polly Pockets are a small minute houses with a tiny doll inside you could accessories. Polly Pocket, which has now returned as a television programme, from the 1980's could be sold for some spare cash. Online, public selling pages such as Ebay are a popular place to find this vintage toys. For genuine Polly Pockets you would be looking at $200 plus!
4. Dungeons and Dragons Figures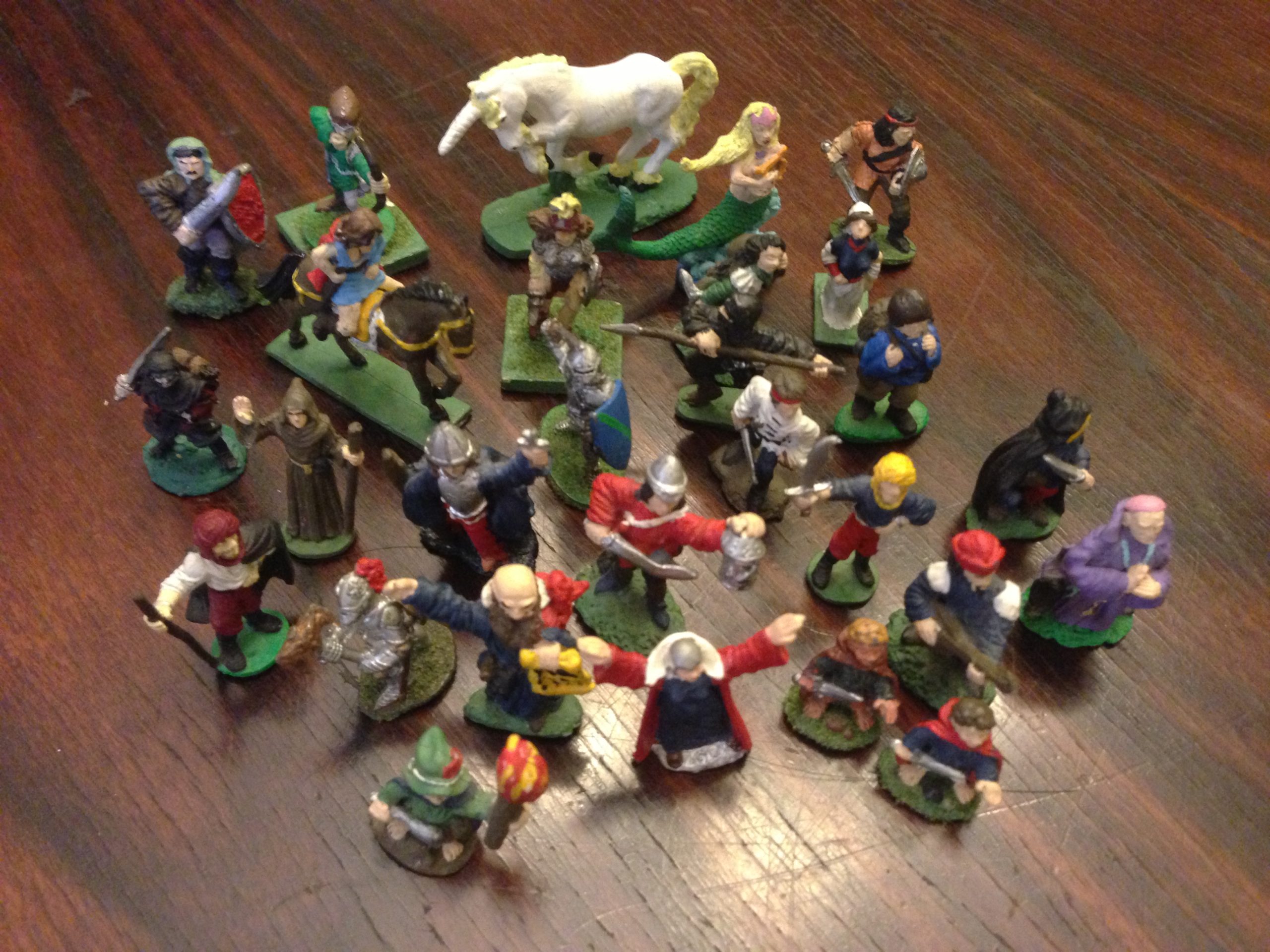 Image source from Cigar Box Battle
There is nothing better than gathering your pals and sitting in the living room and began a new campaign of Dungeons and Dragons. With a storyteller in the group, you and your friends go on adventures with your characters in this dice- based game. To purchase a 1980's original, it could set you back anywhere between $300- $450. Some figures can be purchased for $30 fresh out the box.
5 . The Original Super Soaker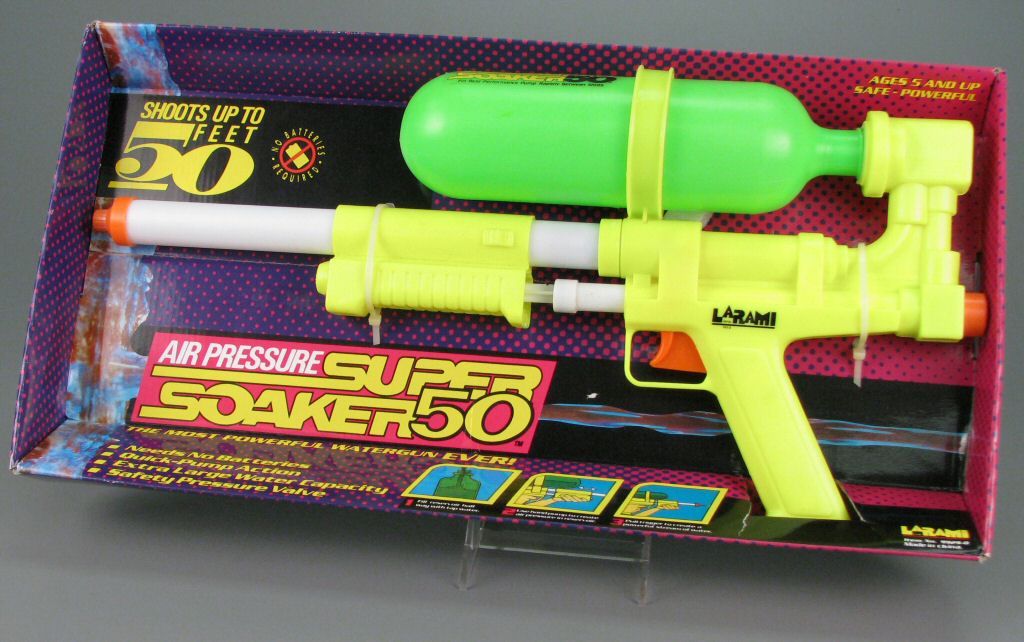 Image source from Reddit
There is no better feeling than a good, old-fashioned water fight under the blazing hot sun with your friends. With the modern day water gun market being monopolized by Nerf, this original water gun was a super soaking machine and iconic in the 80's. If you seen a kid walking down the street with one of these, you would begin to run! This weapon of wet destruction comes in at $600.
6. Zany Zappers

Image source from Work and Money
There has never been another toy like the Zany Zappers! This iconic 1980's toy were plastic glasses with LED lights that can be activated by a switch. This would start a " fight with light" which presumably, this means standing around half- blind with your friend smashing the button. This somewhat pointless toy does have a hefty price tag from $50- $150.
7. Mint Tulip Strawberry Shortcake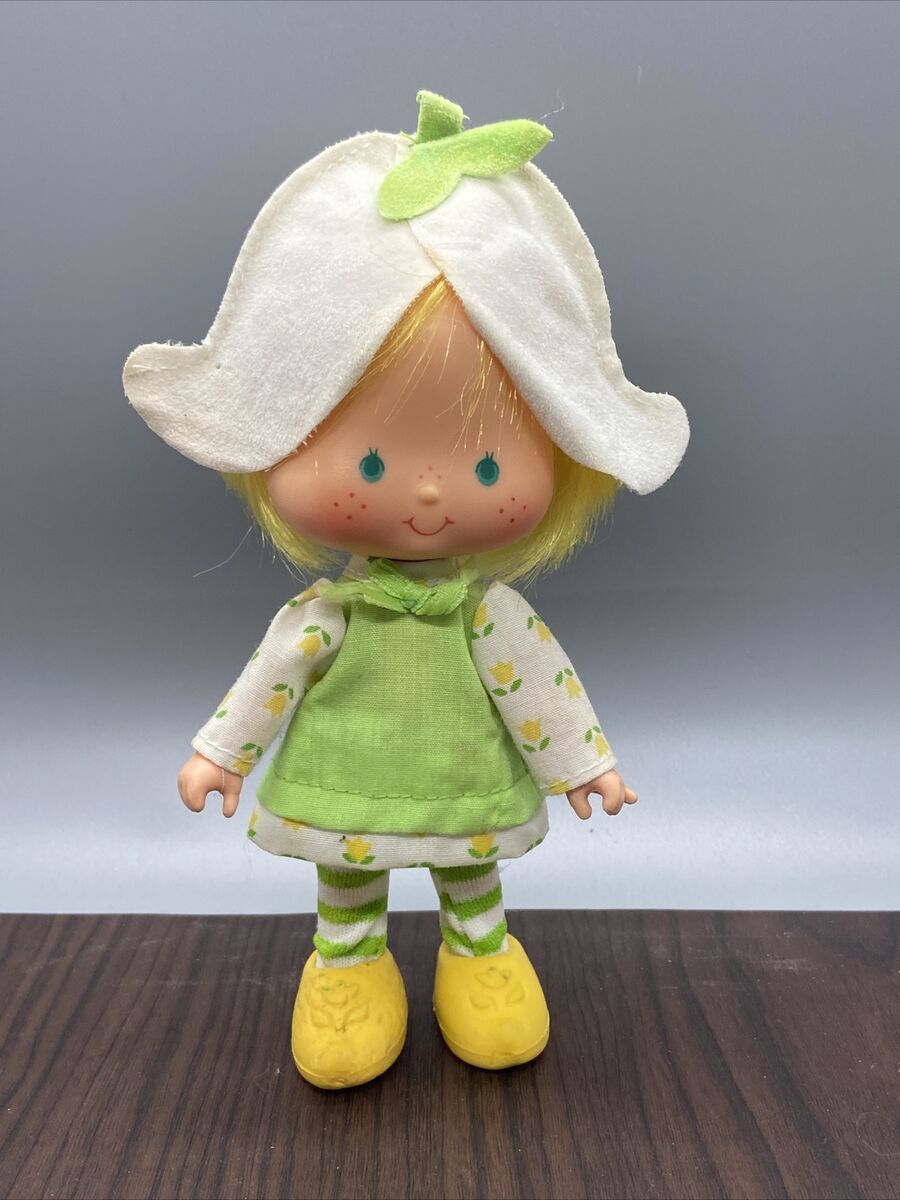 Image source from eBay
The Strawberry Shortcake material doll started as just that in the 1980's, but quickly developed into an empire of different toys, tv programmes and even movies! Handing them down to your children or grandchildren may seem like a lovely gesture or you may want to cash in on your cosy companions. If you research and see which one you have, then you could be looking at up to $1,000.
8. The A- Team 6" Figures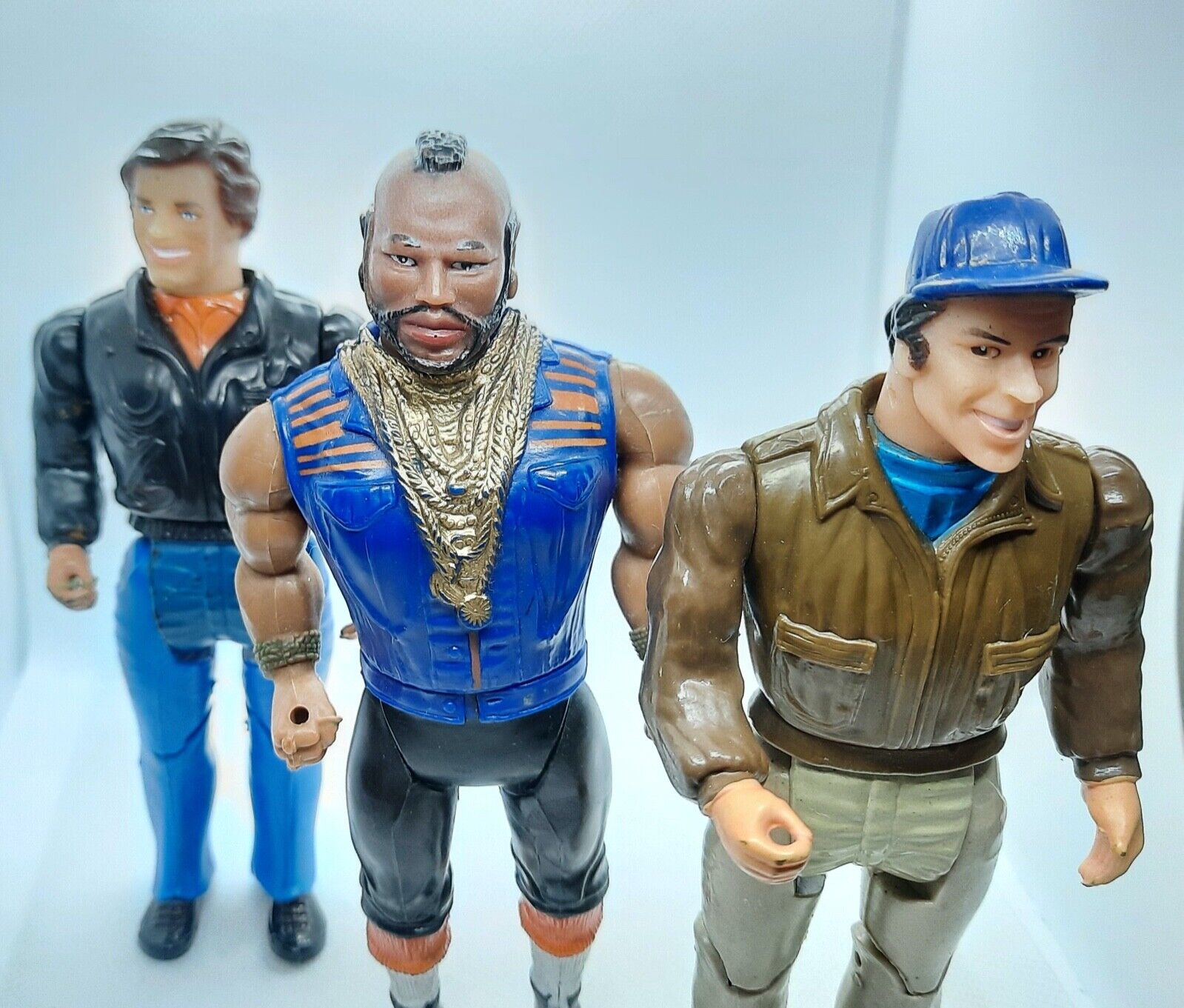 Image source from eBay
I only thing I think about when I hear you have not got these awesome action figures. I say "Pity the fool without these A-Team action figures!" The iconic quartet were the most famous group during the 80's and seen their global popularity lead to the figurines being produced. The set of the four characters could be sold for $500 with them selling for $50- $150 each.
9. Transformers: G1 Optimus Prime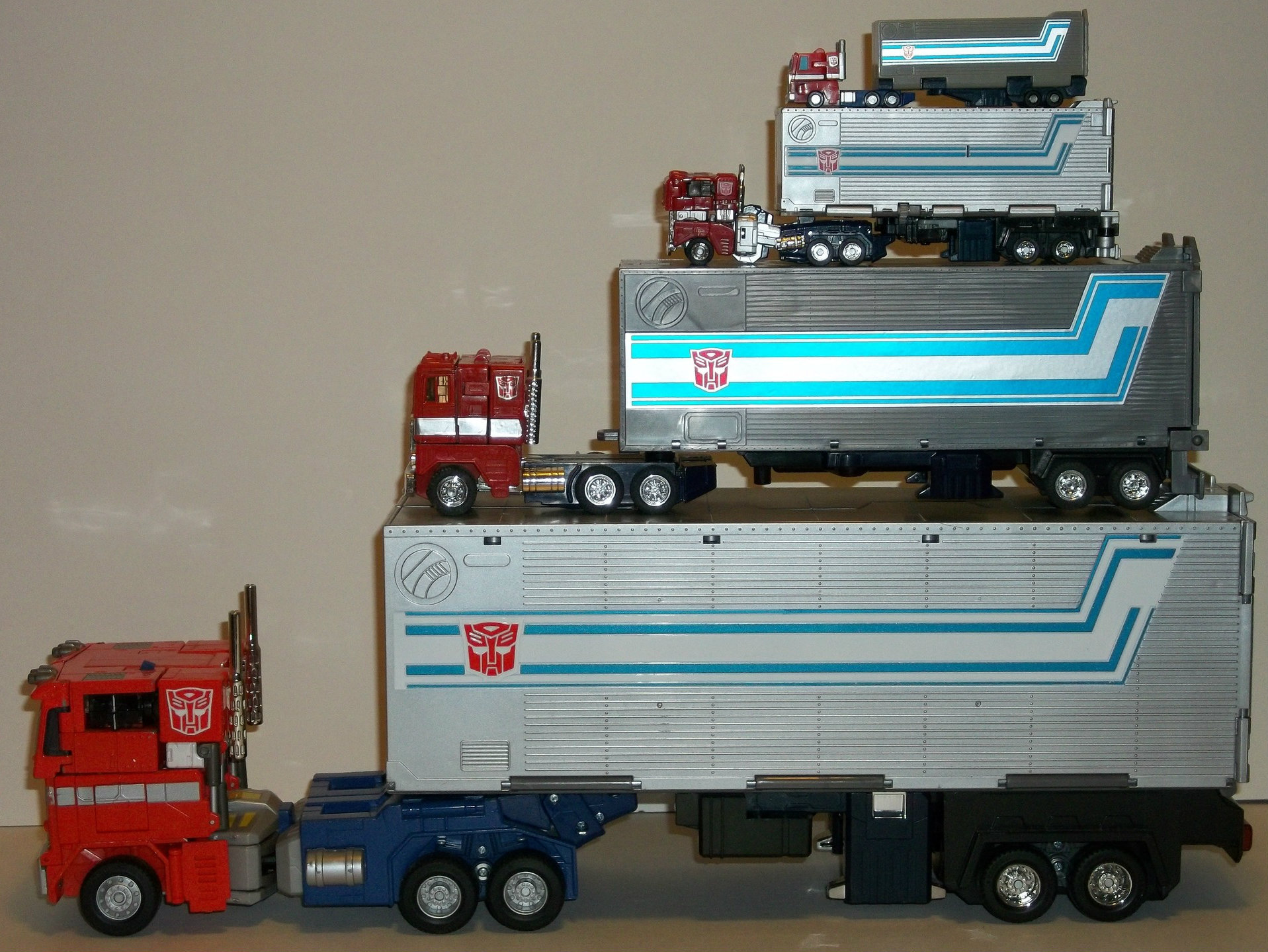 Image source from Yotsuya's Reviews
No surprise that a Transformers toy is one of the most popular toys in the USA with its main character Optimus Prime being the main star of the show. This has only increased in popularity after the release of Michael Bay's movies starting in 2008. This truck within a truck within a truck within a truck was amazingly popular with a mint condition original selling for $12,000!
10. Bugmen of Insecta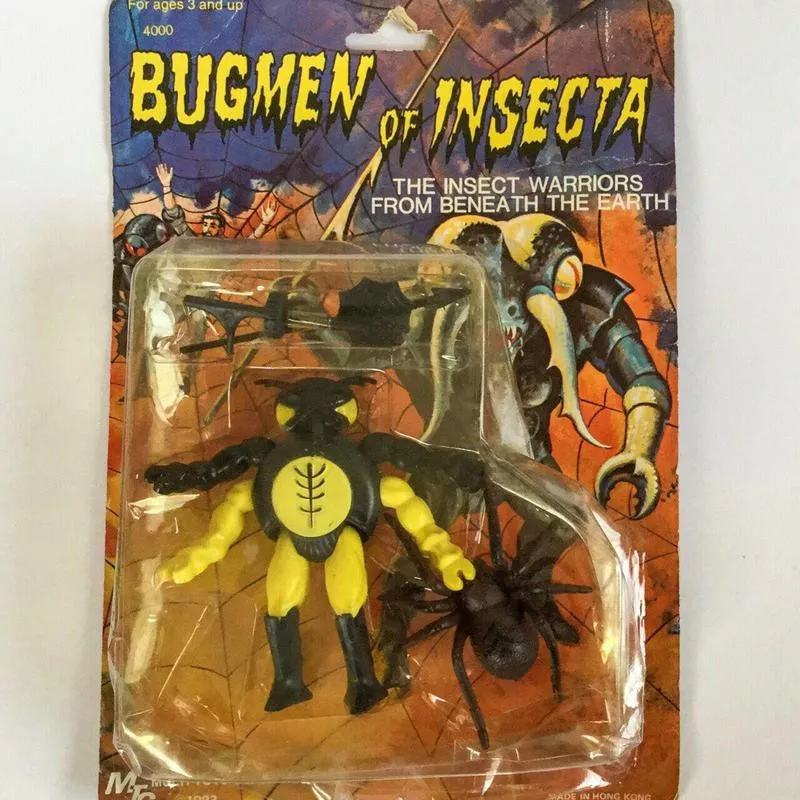 Image source from Work and Money
Normally, toys are either based from a tv programme or movie or created from a tv programme or movie. Bugmen of Insecta stands alone of this list by being completely separate from any other media. These characters include some weapons to customise your figurine. These insect warriors from beneath the earth could be purchased for about $3 in 1980 but now could be worth up to $100.
11. Thundercats Thunderwings Lion-0 Action Figure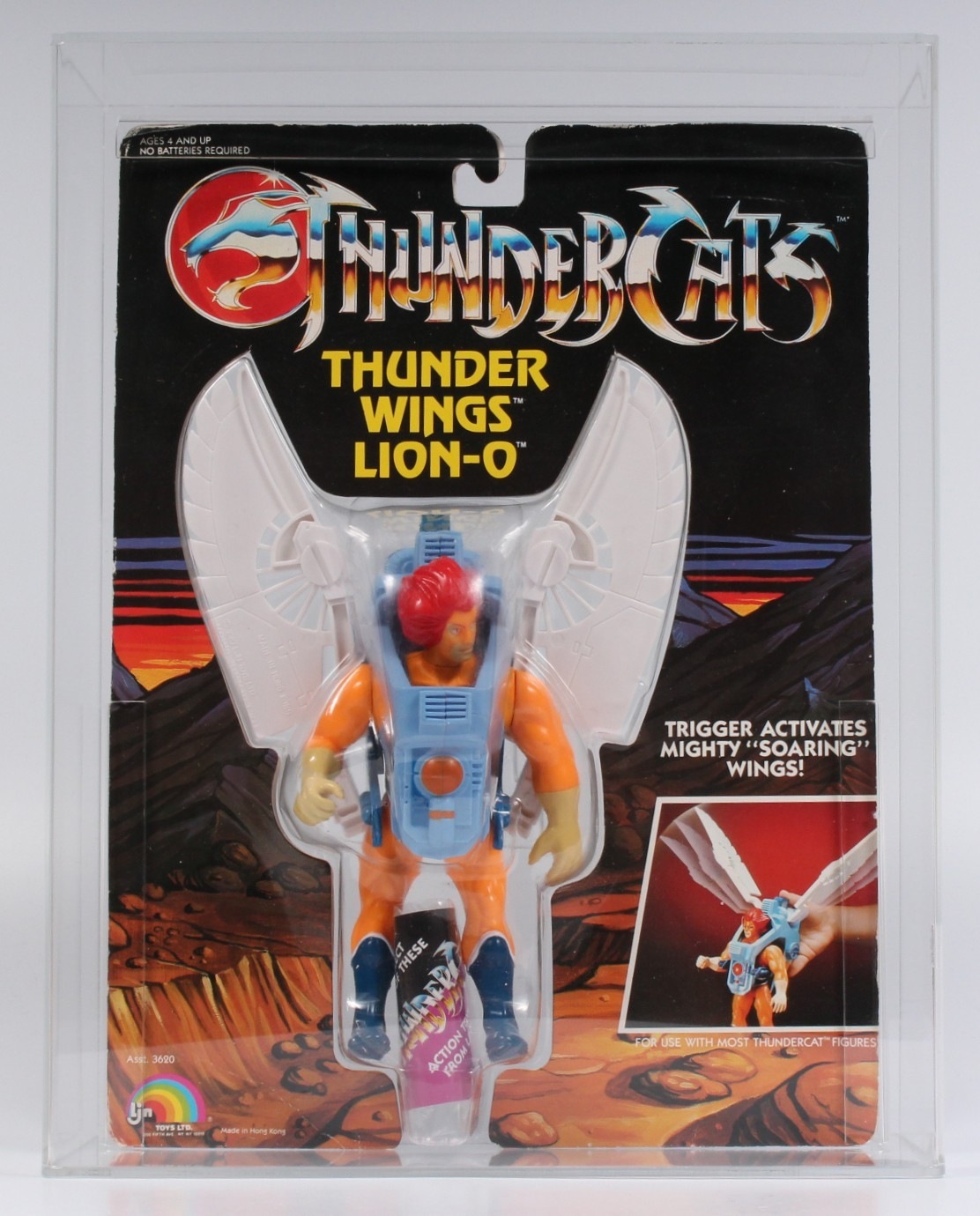 Image source from Collectors Archive Services
Thundercats, not to be mistaken with Thunderbirds, was a popular cartoon that ran from 1985- 1988. Thundercats sound as cool as they look as they were a group of hybrid cat/ human aliens. The vibrant characters made the TV show a short- lived fan favourite. If you had an original figurine of the character 'Lion-0' then that could fetch you and eye watering $6,000- $7,000.
12. Madballs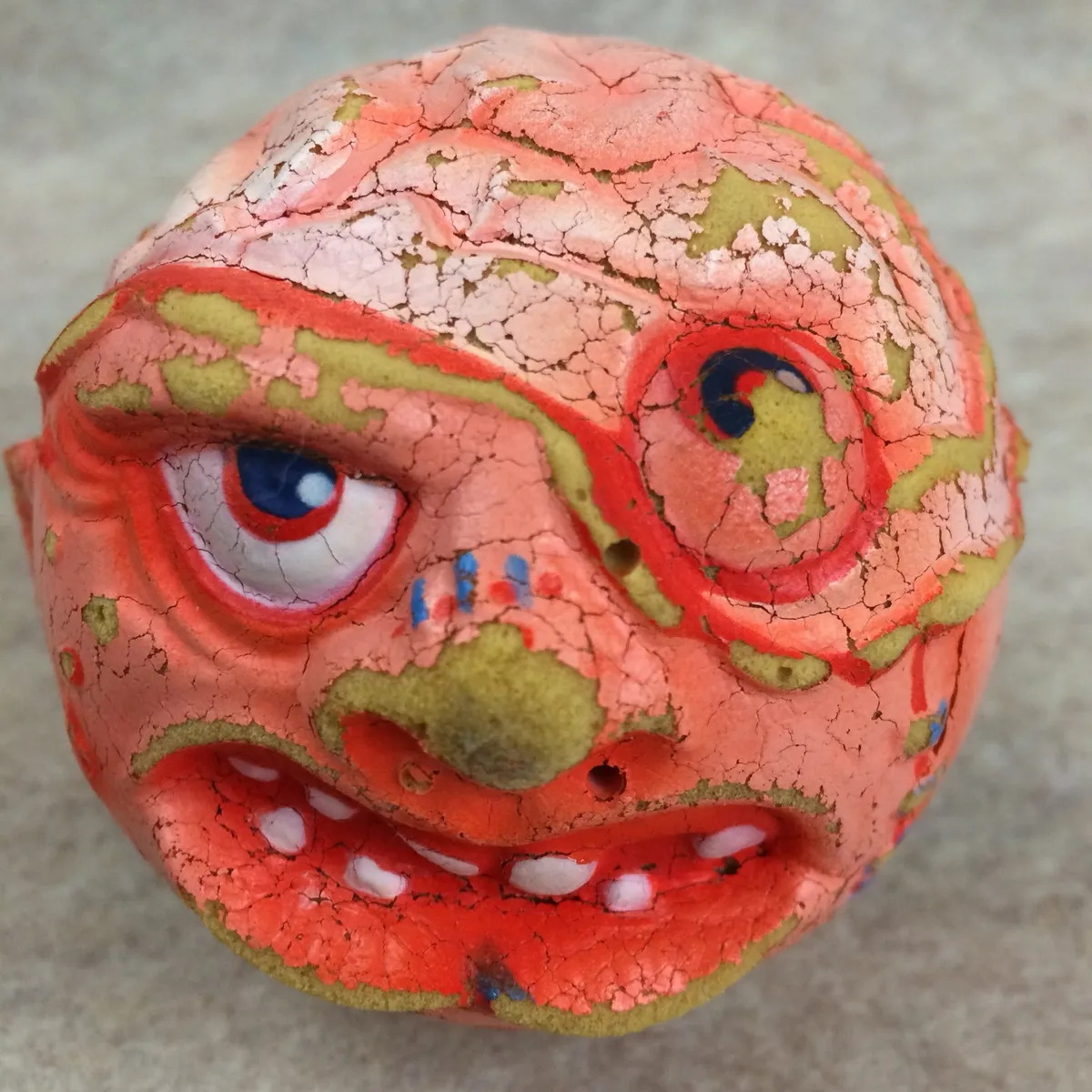 Image source from eBay
These grotesque collectables were designed to look as horrendous as possible with warts and all. Madballs were 15, baseball sized foam and rubber balls. Surprisingly, there was a 24- minute movie and a cartoon made about these odd- looking toy. When released you could buy one for $3.49 but with a 2,765% increase they now sit at about $100. Madness!
13. American Girl Original Samantha Doll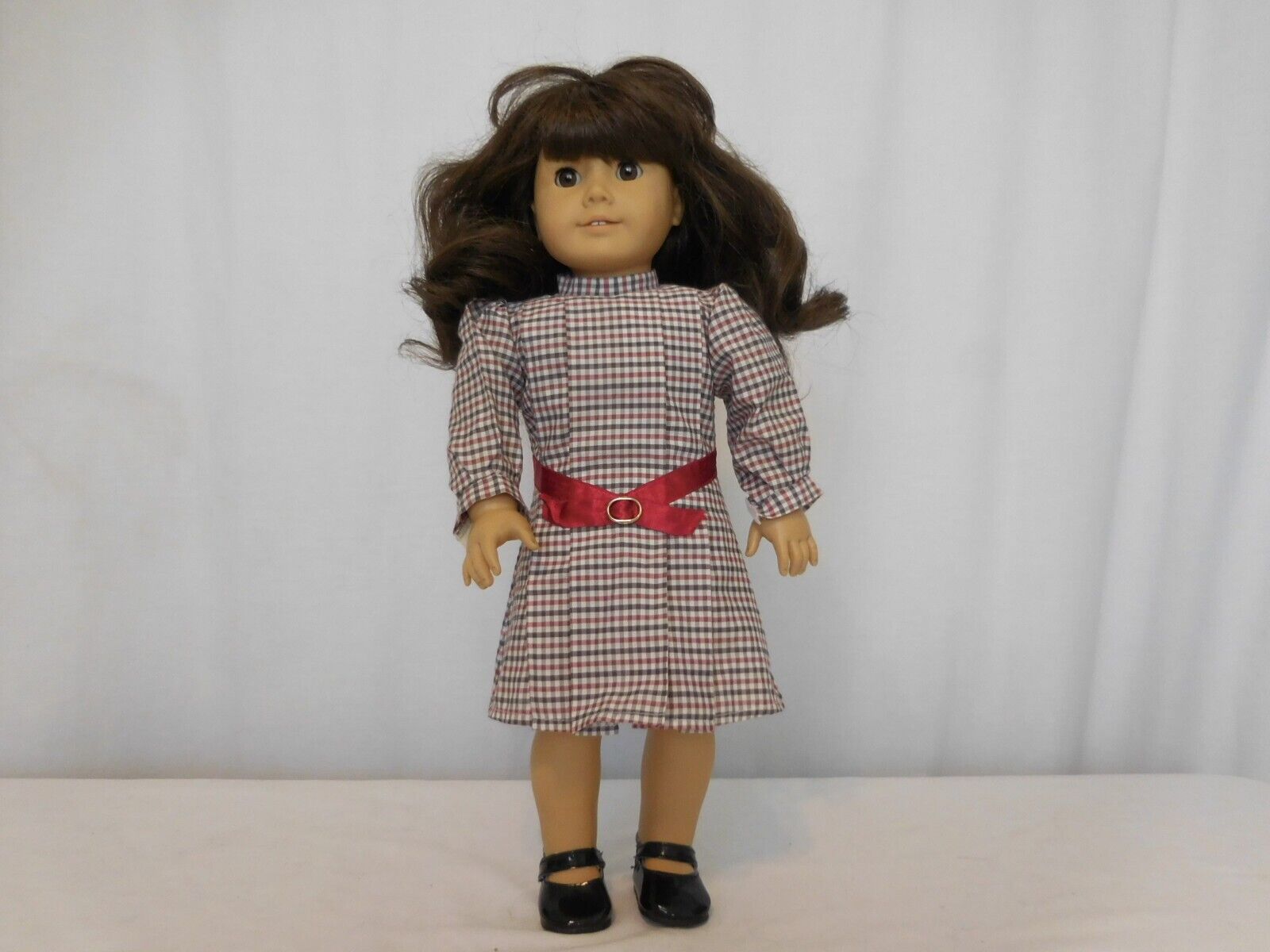 Image source from eBay
These American Girl Dolls have been a staple in little girls bedrooms throughout the United States. The popular dress up doll could be mix and match with other dolls to make them full customizable. If you have an original Samantha Parkington doll, then you are in the money as one sold a while back for a staggering $4,200. May be worth searching the cupboards to find some doll-shaped fortunes.
14. My Pet Monster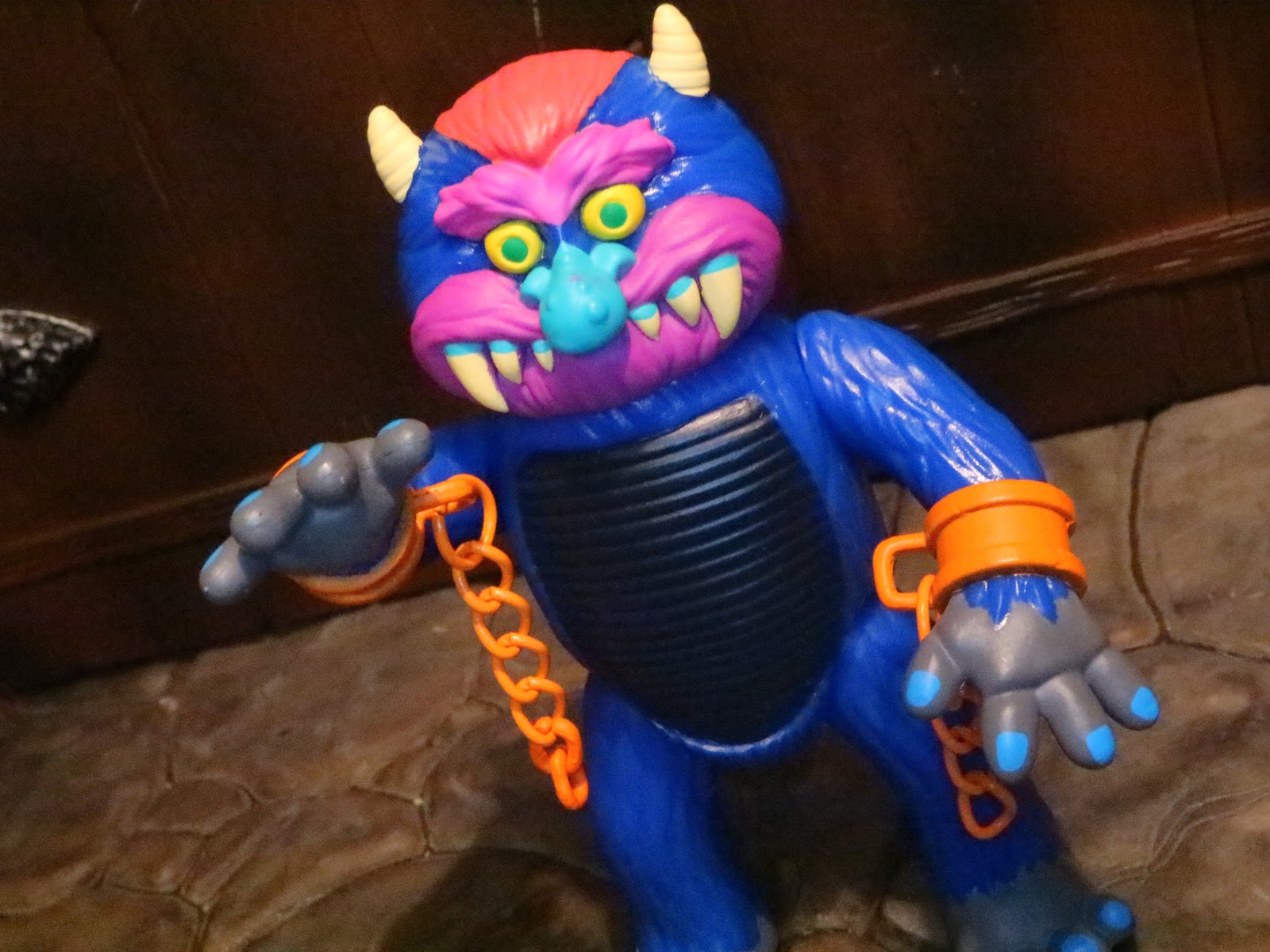 Image source from Action Figure Barbeque
I remember when I was growing up, around 12/13 years old, and giving my cuddly teddy away and being devastated. Well My Pet Monster was that cuddly toy for slightly older boys. Produced by the same company that made Care Bears, created the monster in 1986. If you have an unboxed My Pet Monster they will typically go for between $200-$300 with their infamous handcuffs selling for $50 on their own!
15. Teddy Ruxpin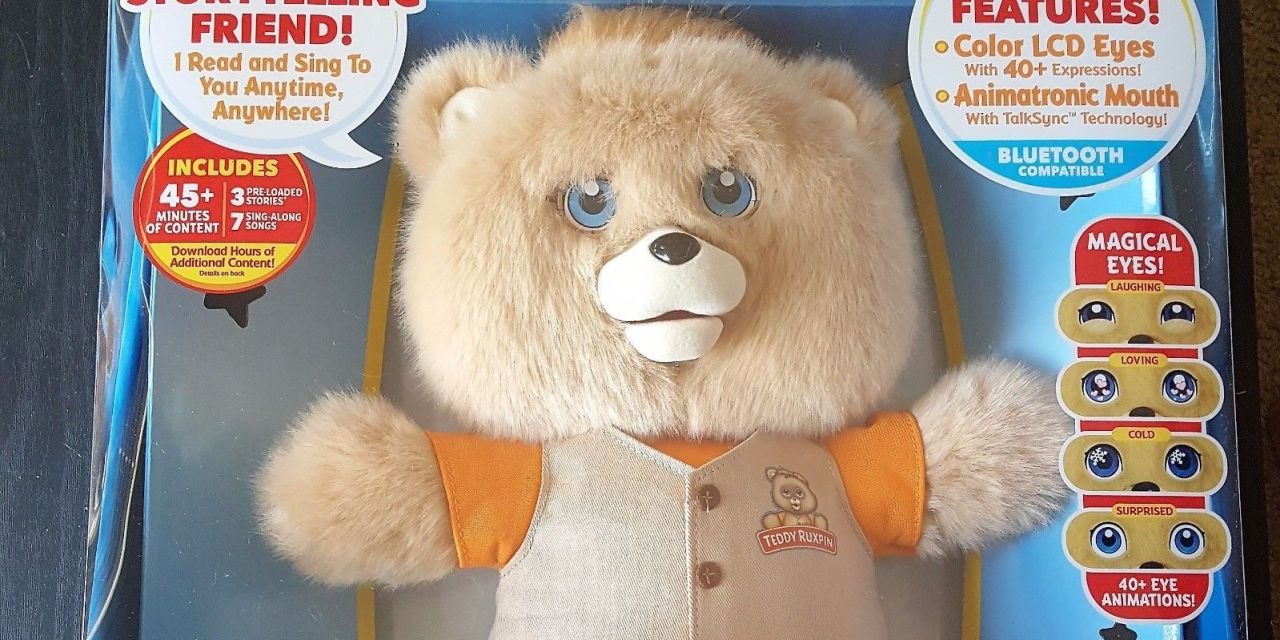 Image source from Good Housekeeping
Teddy Ruxpin bears were the most popular bear for children during the 1980's. The bears came with some unique add-ons including a cassette, as the bear contained a cassette player, and sometimes a story. The company that made the bears, Worlds of Wonder, went out of business meaning there are no more bears being produced, causing the value to rice with a 'in the box' mint condition bear going for up to $1000.
16. M.U.S.C.L.E Packs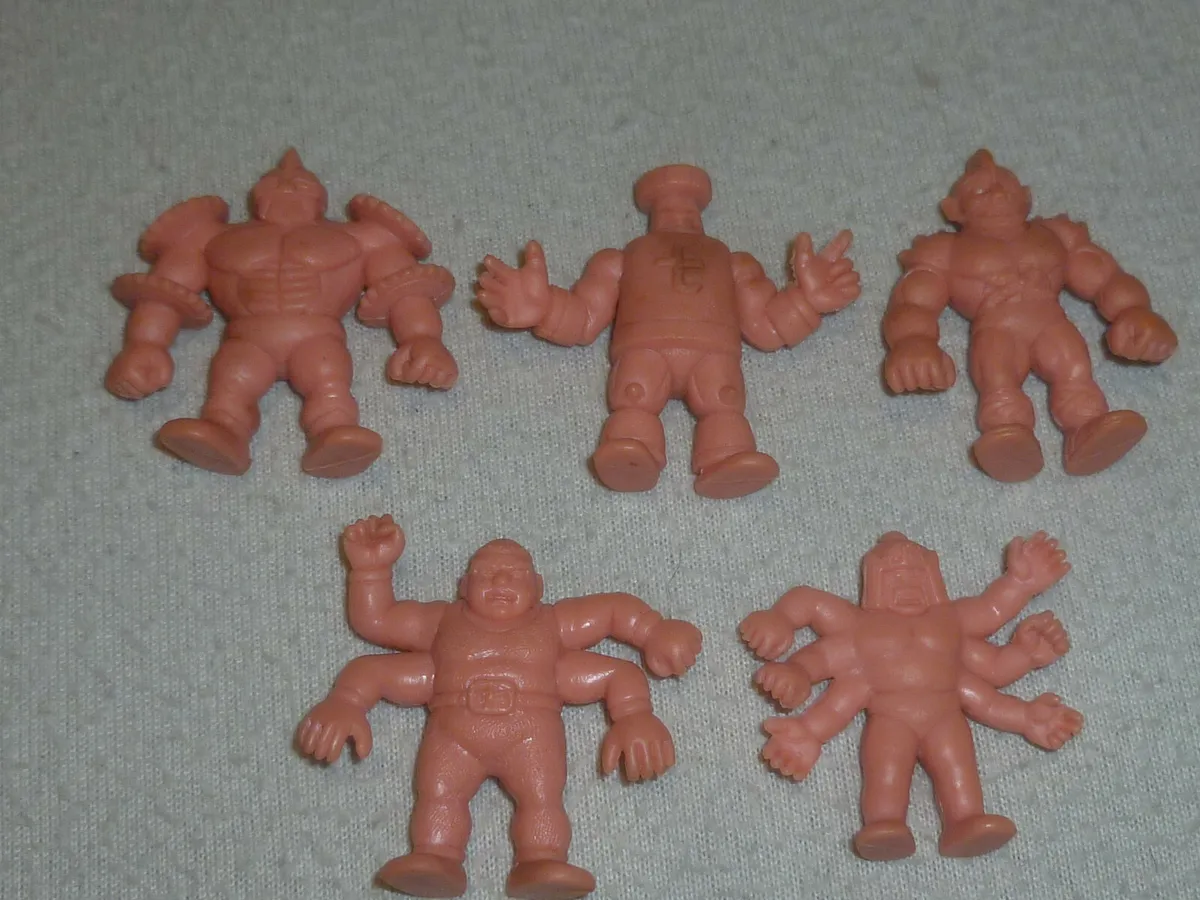 Image source from eBay
M.U.S.C.L.E (Millions of Unusual Small Creatures Lurking Everywhere) figures were sold in their millions in the US. These 2 inch tall wrestling figurines came in packs of four, 10 and 28 with options to purchase a wrestling belt and ring. Unopened 10 packs of the figures sell for in the region on $120-$170 with salmon-colored Shouting Geronimo sold for $3,133 in 2012.
17. G.I. Joe Motorized Battle Tank
Image source from Etsy
G.I Joe merchandise has always been a classic for children and toy collectors alike. The G.I Joe brand exploded with a film series being produced and rivalling the likes of Barbie in popularity. One of the most expensive pieces of the G.I Joe franchise is the Motorized battle tank, which in good condition and in the box, could be worth north of £1000.
18. Knight Rider Thermos and Lunch Box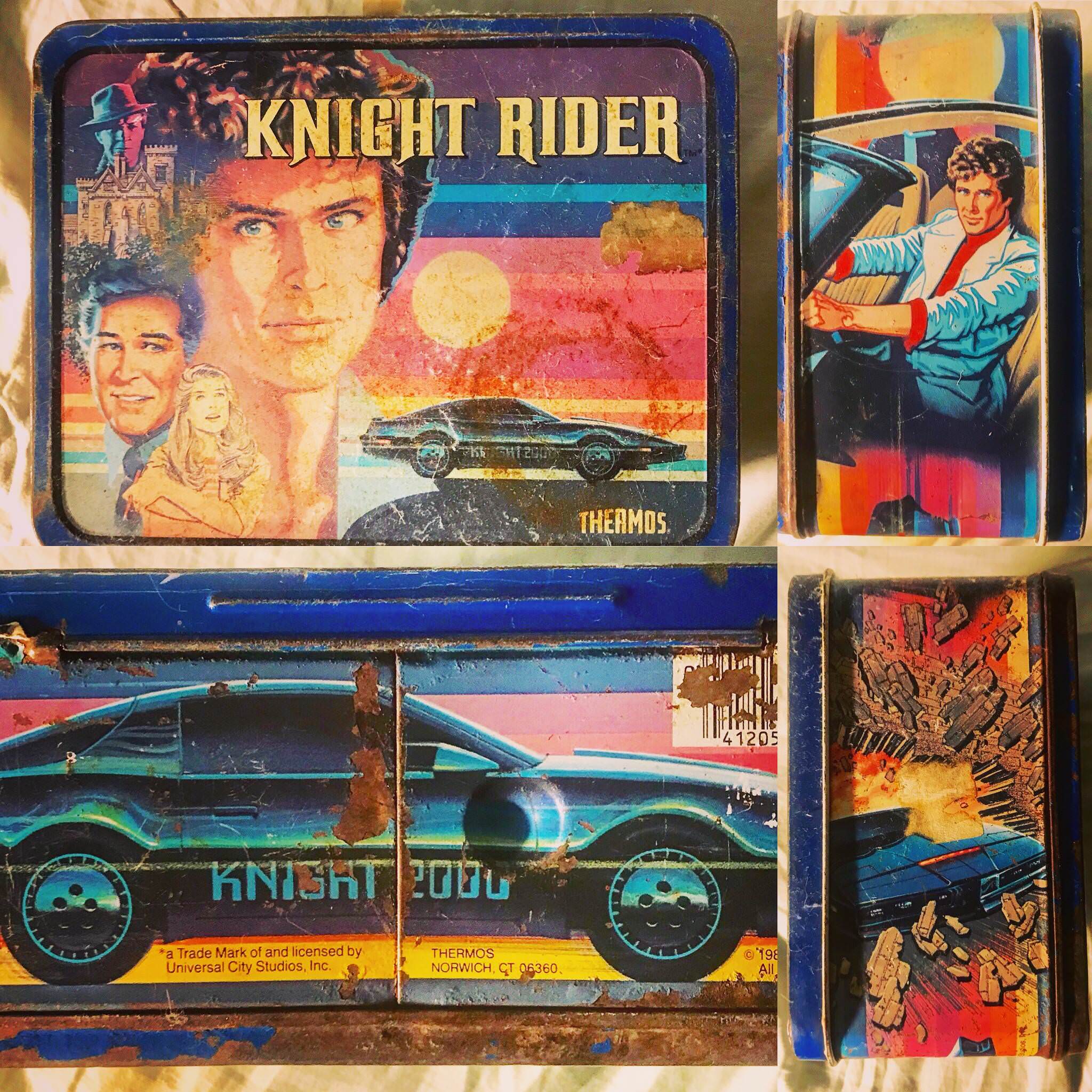 Image source from Reddit
What lunch box you had when you were in school, was a matter of life and death during your school life. With the emergence of David Hasselhoff's "Knight Rider" with his famous talking car Kitt, all kinds of merchandise was produced with this lunchbox and thermos flask being a popular purchase for parents around the world. Although not necessarily a toy, if you have one you could sell it for $150-$200.
19. Eternia Playset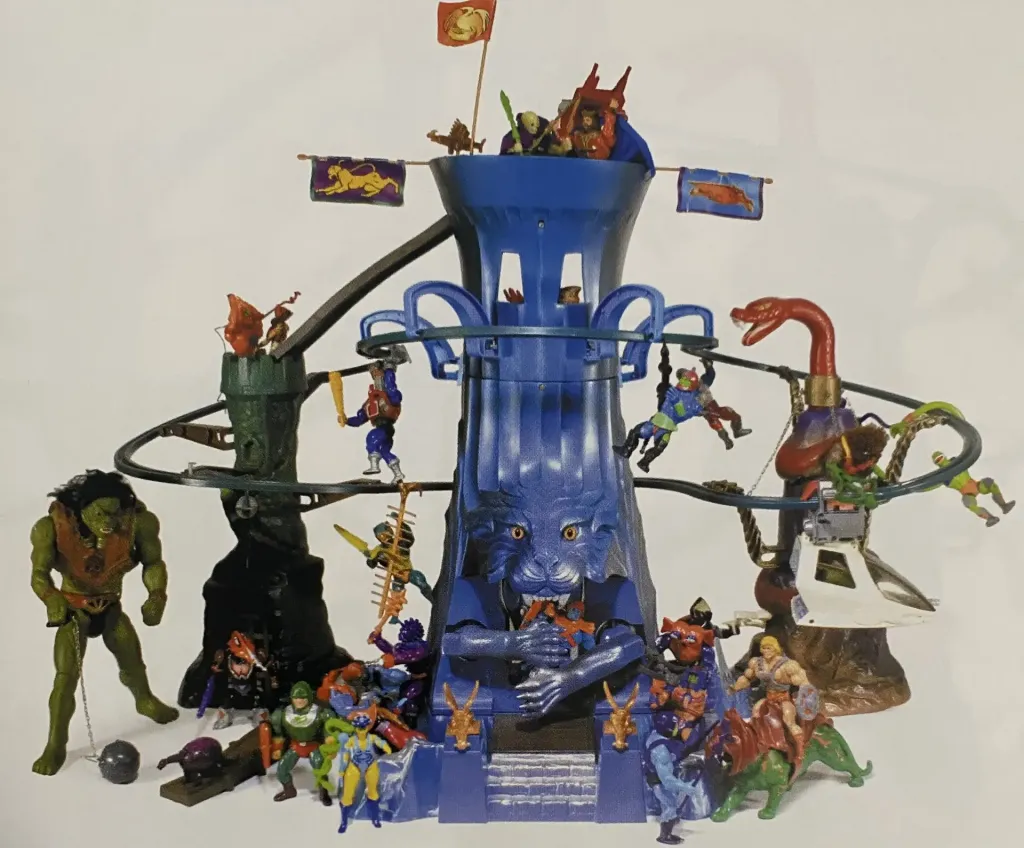 Image source from Toy Habits
He- Man was a popular comic book character given a popular television programme in the mid 80's. So naturally for the all action hero, figurines were the next logical step. Although lots of his action figures have a good value, this Eternia playset, which is based off one of the worlds in He-man's universe, in mint condition, could go for a monumental $3,000.
20. Jem and the Holograms Dolls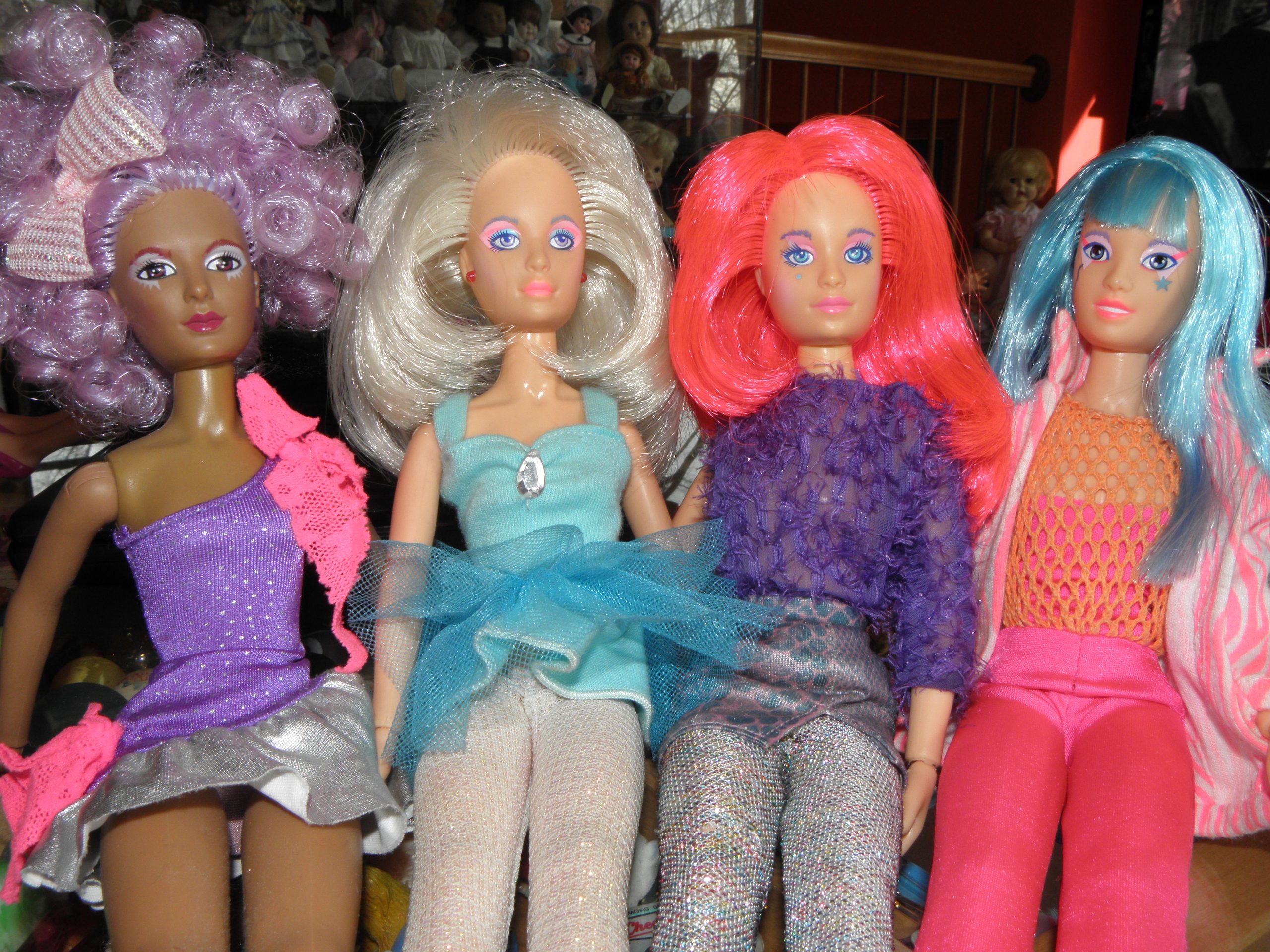 Image source from Confessions of a doll collectors daughter
Jem and the Hologram were the punk, hip and cool version of the popular Barbie dolls. These group of girls had flashy customisable outfits and statement hairstyles which was perfect for the 1980's. Due to a live action movie release in 2015, these dolls have spiked in popularity and interest with the dolls from the 80's going for anywhere between $150 to $500 depending on condition and edition of the doll.
21. He-Man And Battle Cat Two Pack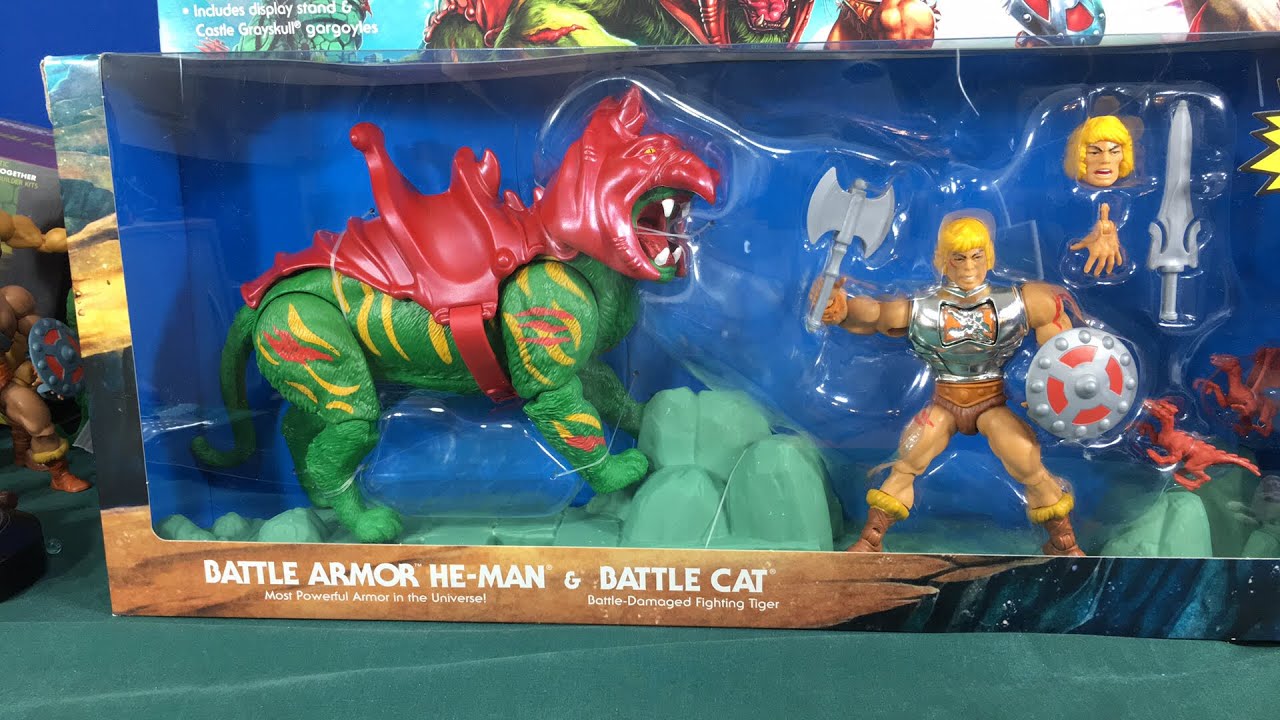 Image source from Youtube
He- Man is the only person who features twice in our list, which signals to the almighty popularity of the franchise in the 80's. There was many singular packs of the He- Man figure but a double pack oh the rideable Battlecat is a rare find for toy collectors today. So rare in fact, that you could sell your mint collection twin pack for a whopping $4,000 plus!
22. Deluxe Lion Set Voltron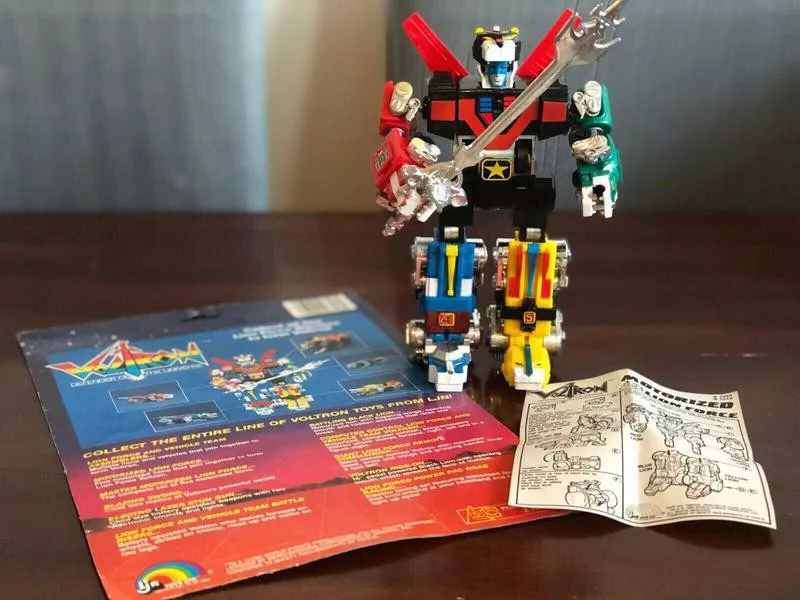 Image source from Work and Money
From the animated series "Voltron: Defender of the Universe", this long lasting television programme shared lots of similarities with Transformers. Voltron did get overshadowed by the robots in disguise however their action figures were very popular amongst children. The original Deluxe Lion Set Voltron had a steep price in the 1980's of $65 but now would go for up to $330.
23. Raiders Of The Lost Ark Well Of Souls Playset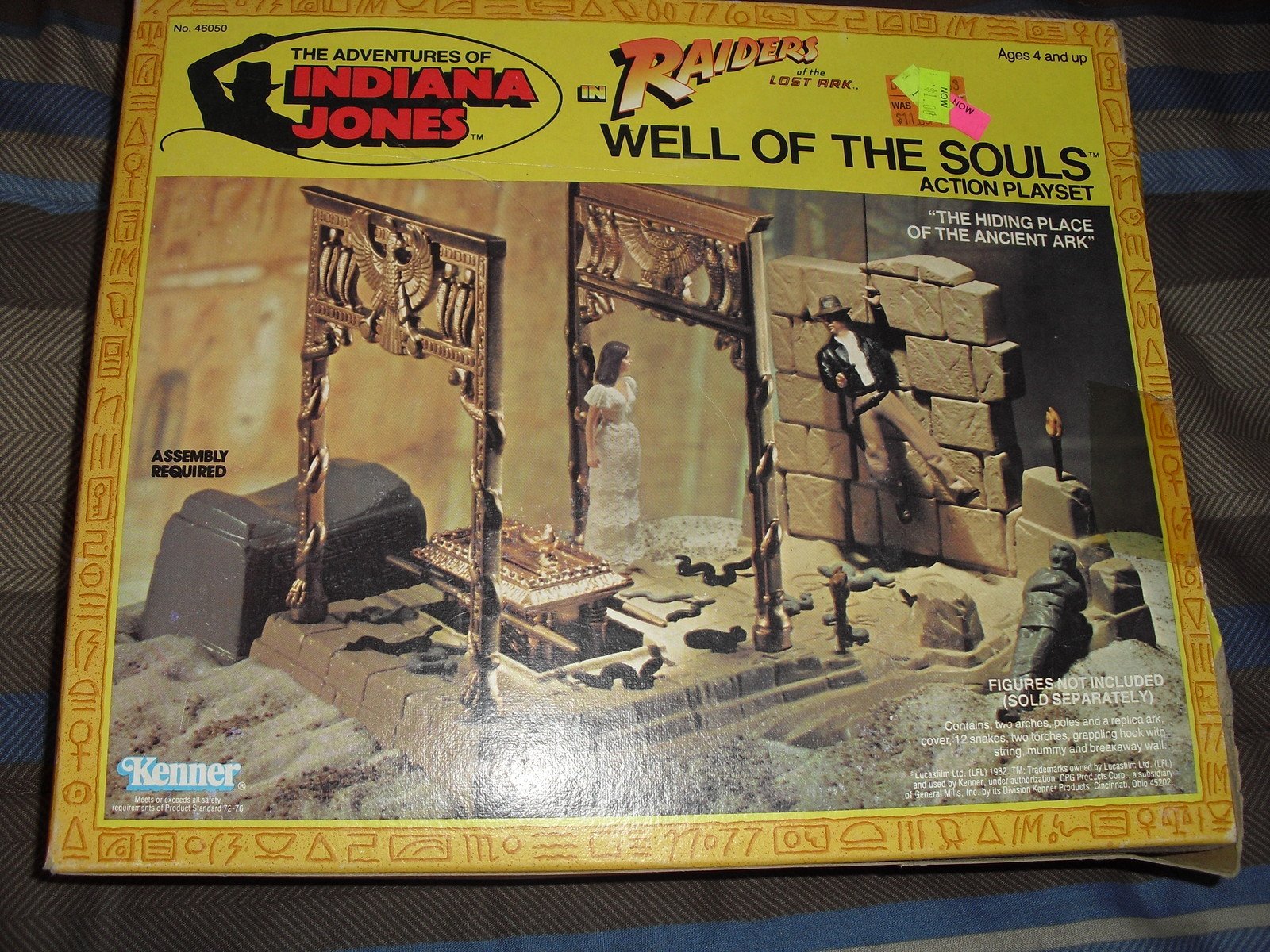 Image source from Amazon
Steven Spielberg's series of films 'Indiana Jones' is one of the most popular movie franchise of all time. with the first film, 'Raiders of the Lost Ark', being one of the most loved. This playset pictured is set deep in a tomb with the archaeologist and adventurer was one of the popular toys in the entire franchise. The playset if in mint condition, could fetch around $2,000.
24. She-Ra Princess of Power Crystal Castle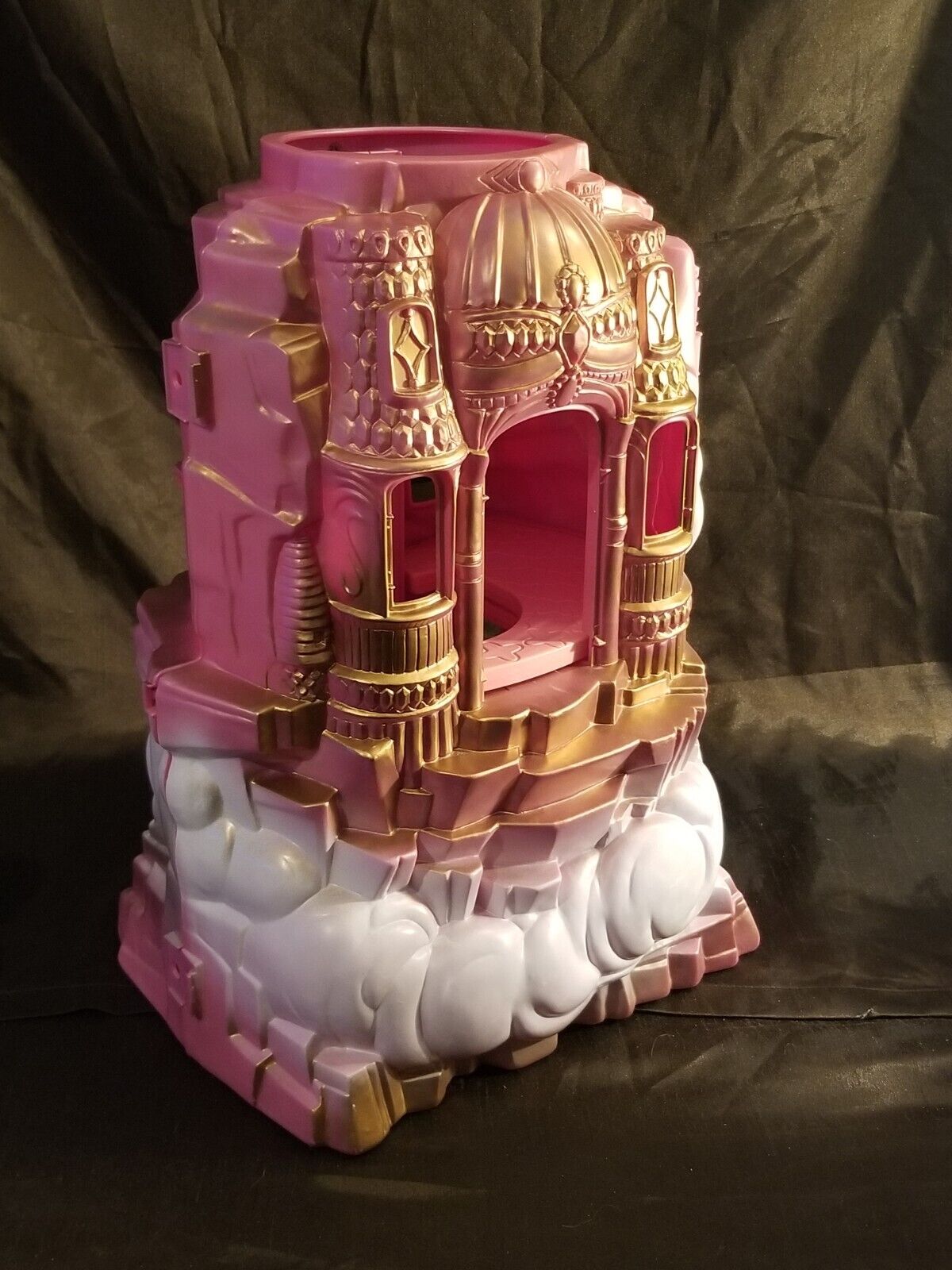 Image source from eBay
When very few female superheroes were beating down bad guys on the television on a Saturday morning. Step forward She- Ra! The popular crime fighting hero had her own villains, allies and toy line. The most expensive toy in the franchise was this Princess of Power Crystal Castle play set. Out the box, they sell for $170 but for mint condition it could sell for around $550.
25. Michael Jackson: Superstar Of The 80's Doll
Image source from Fiesta
If you were to ask who was the most famous popstar of the 80's, Michael Jackson would be the name on everyone's lips. With the rise of popularity, through great music or controversy, Michael Jackson had every piece of merchandise as possible. This action figure was one of the most popular and has grown in value since the singer's passing. The dolls sell for $300+ on eBay.
26. Noble Heart Horse Care Bear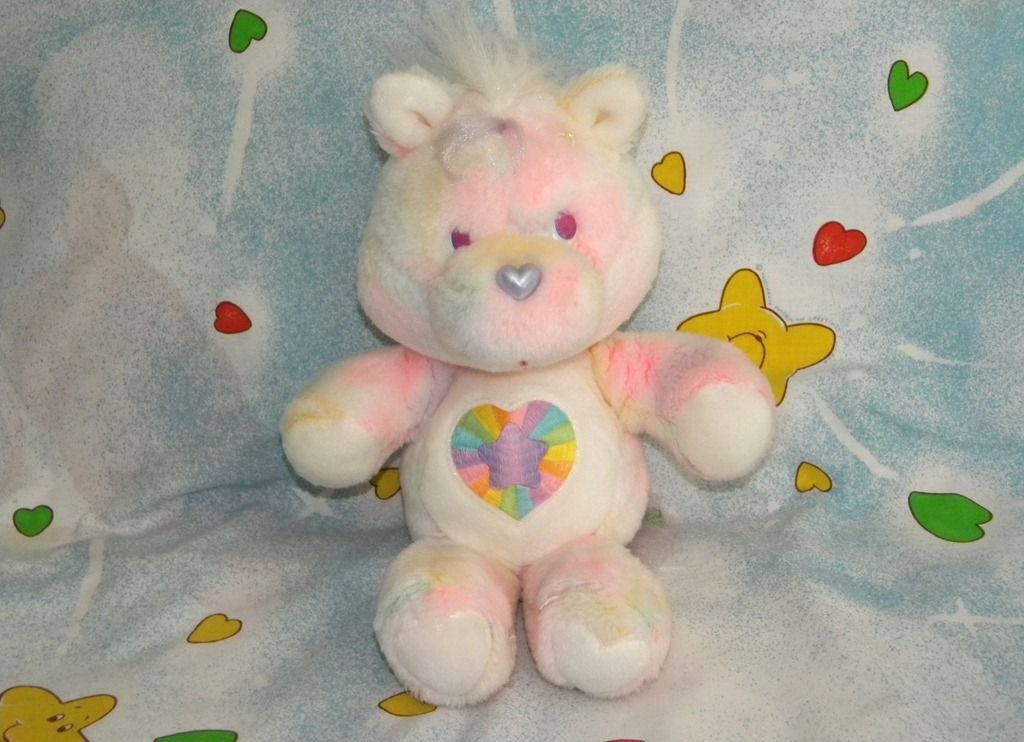 Image source from Pinterest
Care bears have been mentioned before and have inspired many other teddies and toys in the 80's. Care bears were originally on the front of greeting cards before being turned into teddy bears. One of the original care bears from 1983 was sold for $456 with the sought after Noble Heart Horse Care Bear being priced at between $200- $250. Would certainly take care of your bank balance!
27. The Real Ghostbusters: Fright Feature Action Figure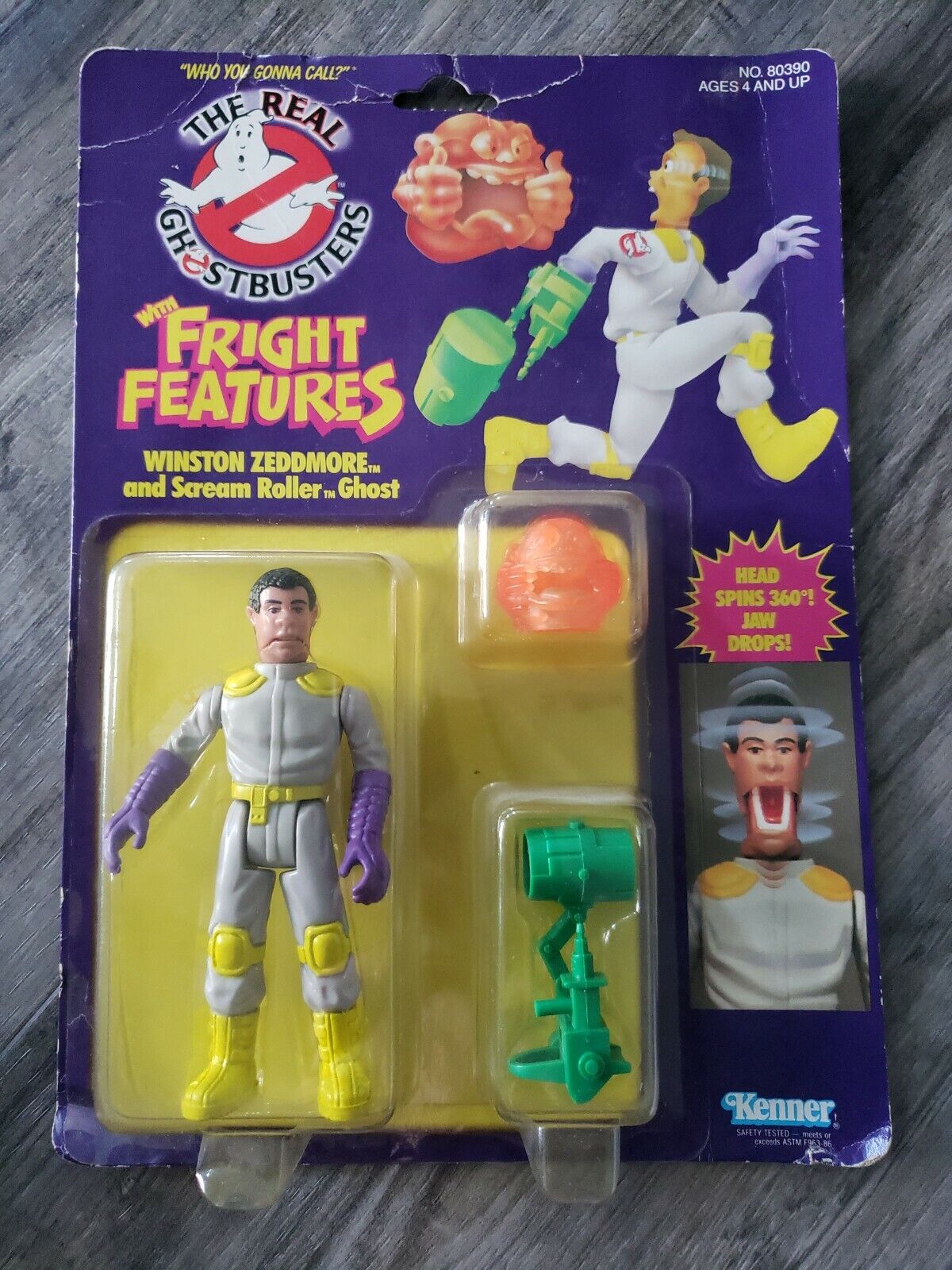 Image source from eBay
If you've got a toy and you want to sell... who you going to call? Ghostbusters! The iconic movies are still some of the best pieces of cinema ever created and the amount of merchandise produced was astronomical. Each character has different versions which of course, has different values. Peter Venkman's Fright Feature figure still in the box can be sold for around $900.
28. Boglins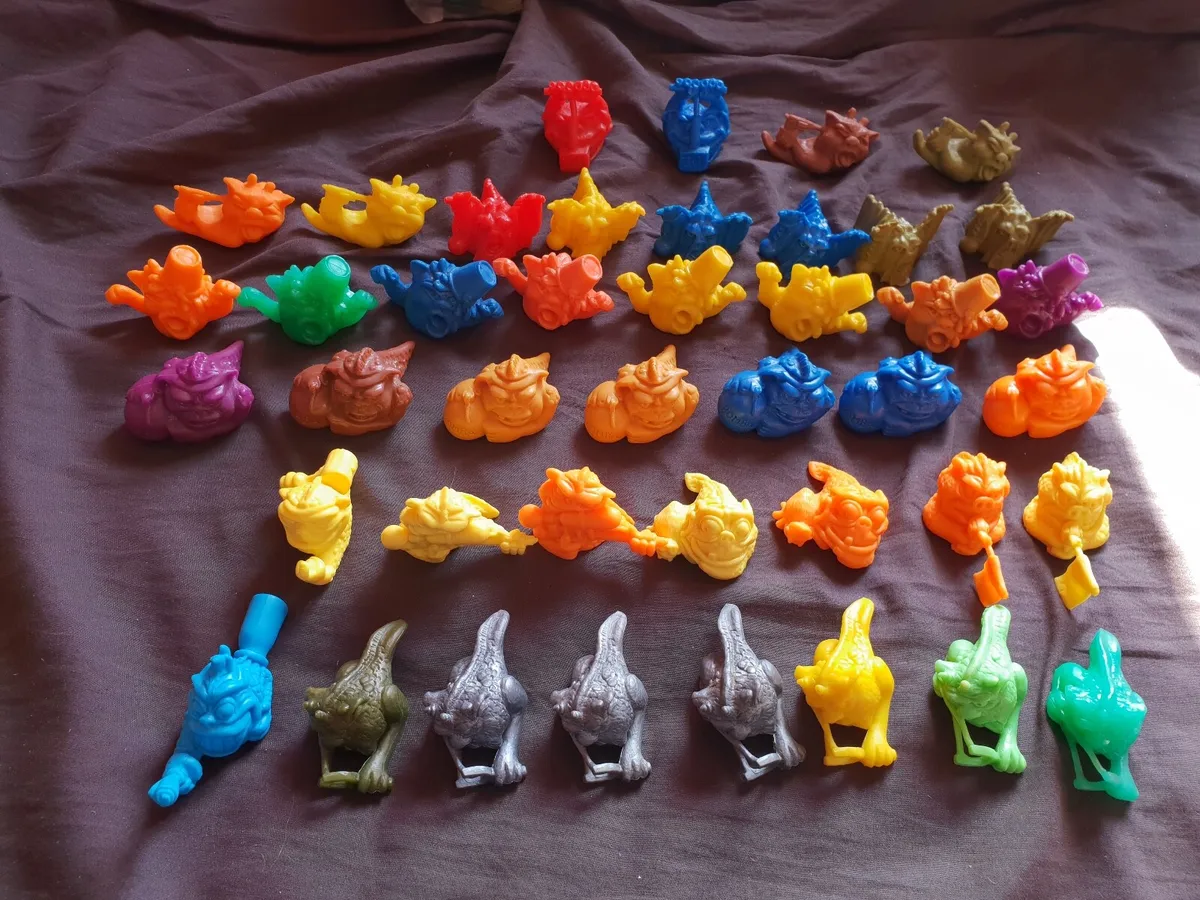 Image source from eBay
These creepy, rubber puppets are probably the most scary toy on this list. Each of the Boglins were unique and loved by horror-obsessed children. The line of toys were short-lived and this has caused the price of these toys to sky rocket. Originally, they cost $20 but now they have increased drastically to around $200 for the common Boglins and up to $1,000 for the extremely rare ones.
29. Star Wars Kenner Obi-Wan Kenobi Action Figure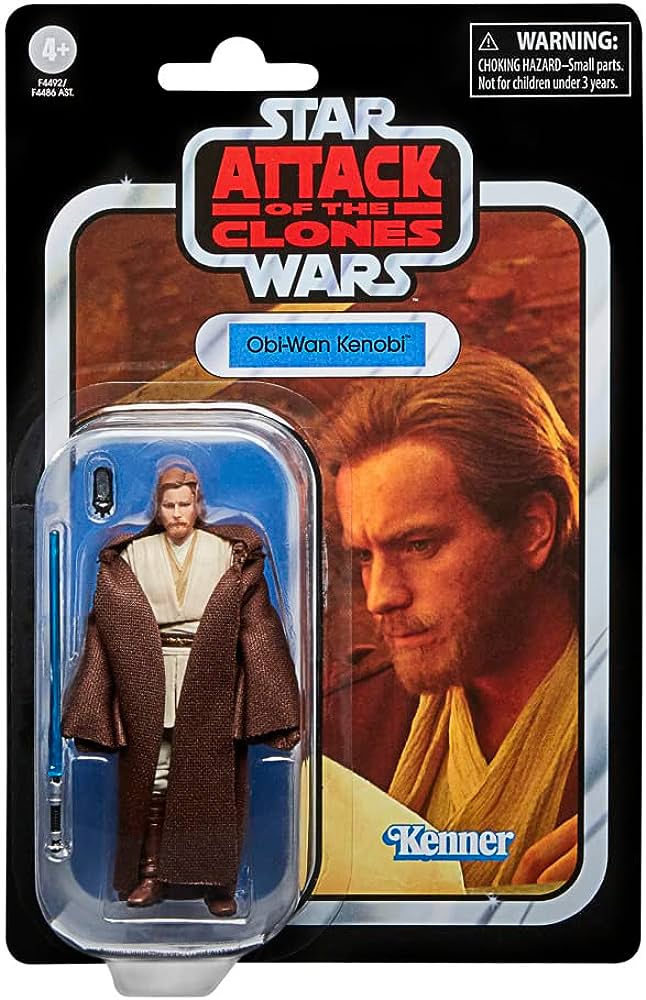 Image source from Amazon
You did not think we forgot about Star Wars did you? Star Wars is one of the biggest franchises of all time across all media and the big fan base drive the price of their products. Obi-Wan Kenobi is one of the most popular characters in the Star Wars films and the most expensive figure out of the collection. The Double Telescoping Obi-Wan Kenobi action figure can sell for up to $30,000. Wow!
30. Gremlins - Gizmo Action Figure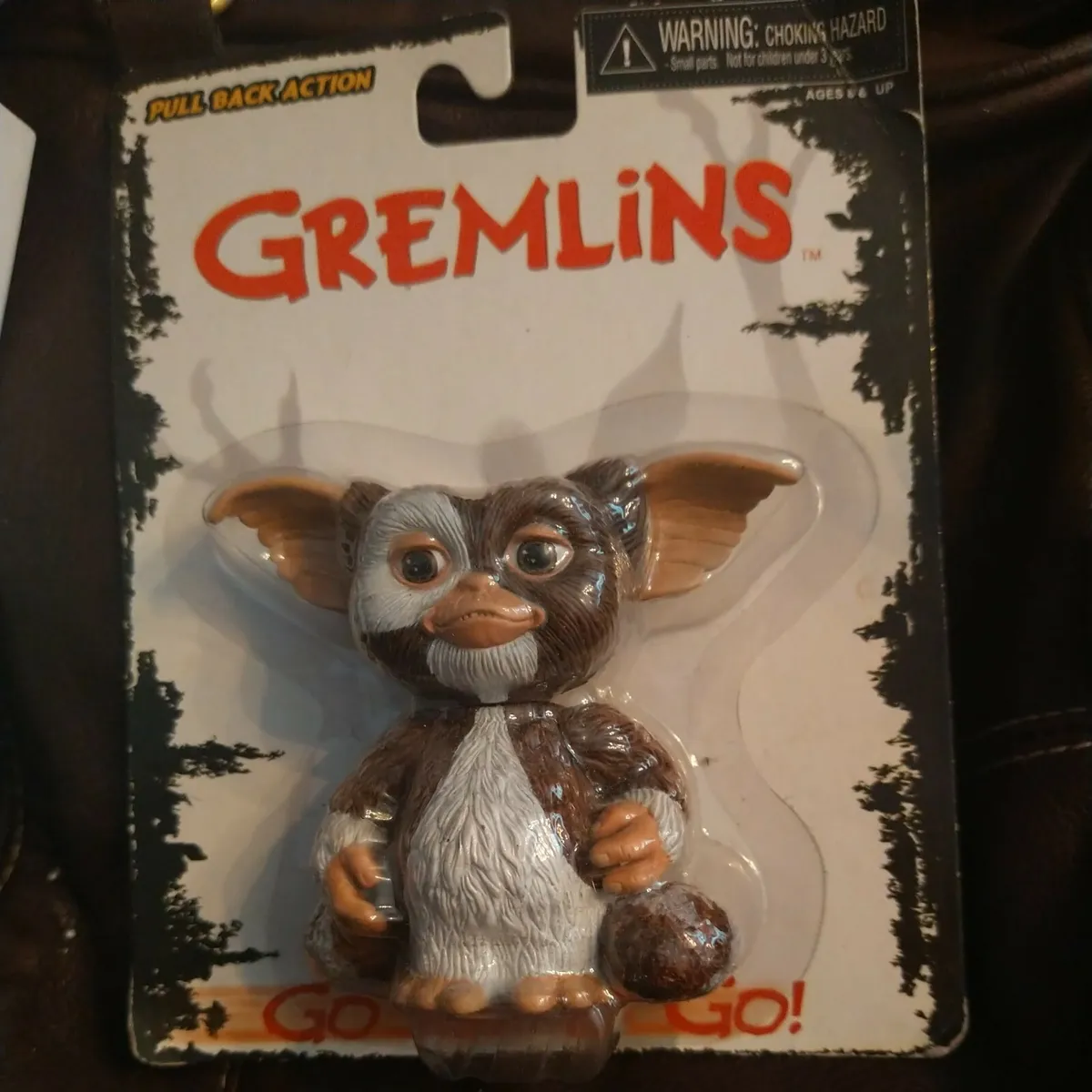 Image source from eBay
The last toy on our 80's throwback is Gizmo from the Gremlins. Gremlins was a horror/fantasy film released in 1984. The mischievous creatures became iconic for its time an the toys were a must-have for all 80s babies. The most valuable toy from the franchise is the Gizmo figure which at the time was $6.99 but now could be sold for $250! That is a 3,476% increase!