The Most Popular Halloween Candy From Around The World
Barmbrack, Ireland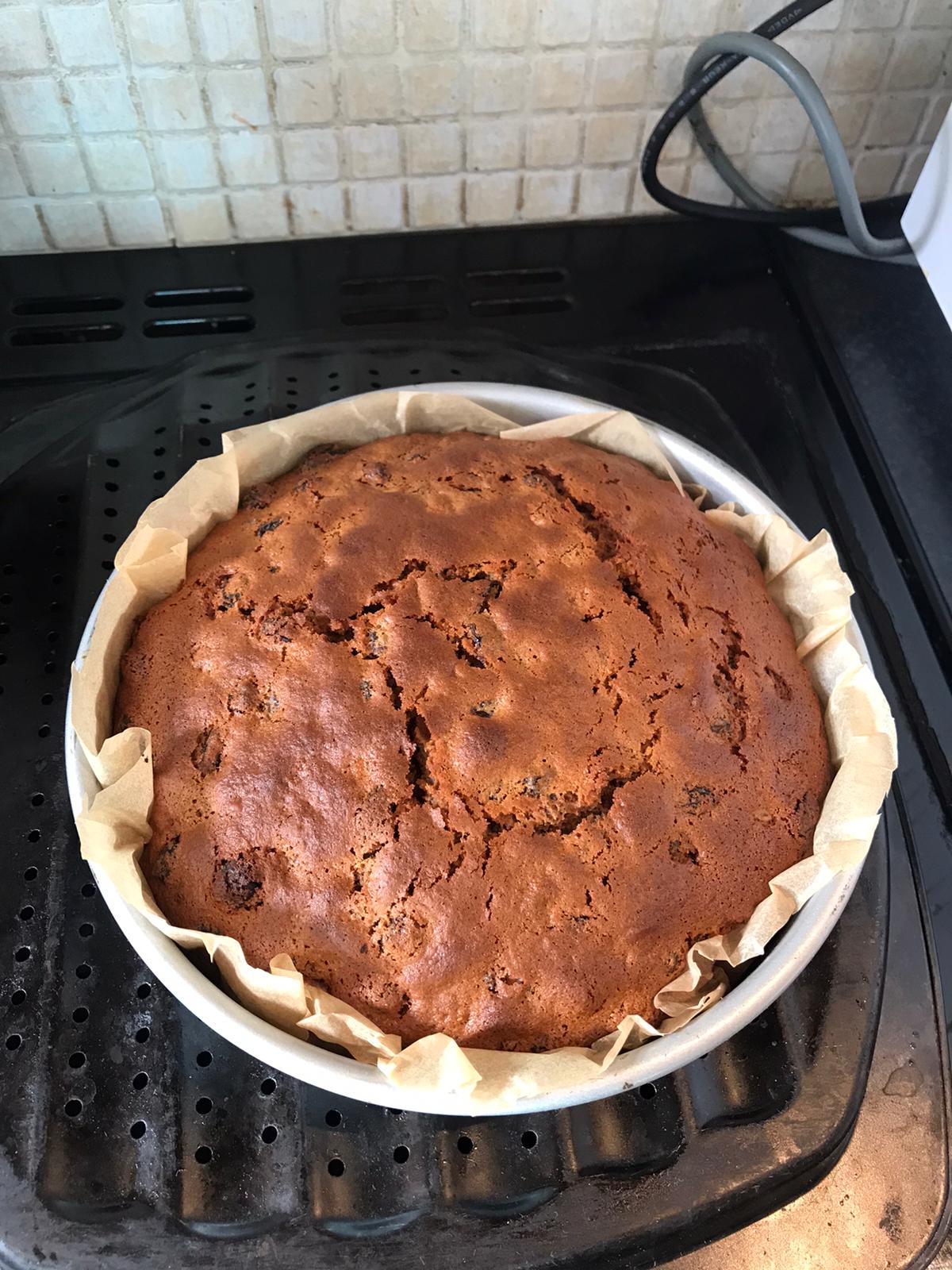 Image source: socialgrep.com
This traditional Irish loaf is made on the eve of Halloween. It is a relatively easy loaf to bake, as breads go, and contains a generous amount of raisins and sultanas. It can be served in slices or as mini muffins for trick or treat bags and is best served with a healthy dollop of butter and a cuppa.
Pão-por-Deus, Portugal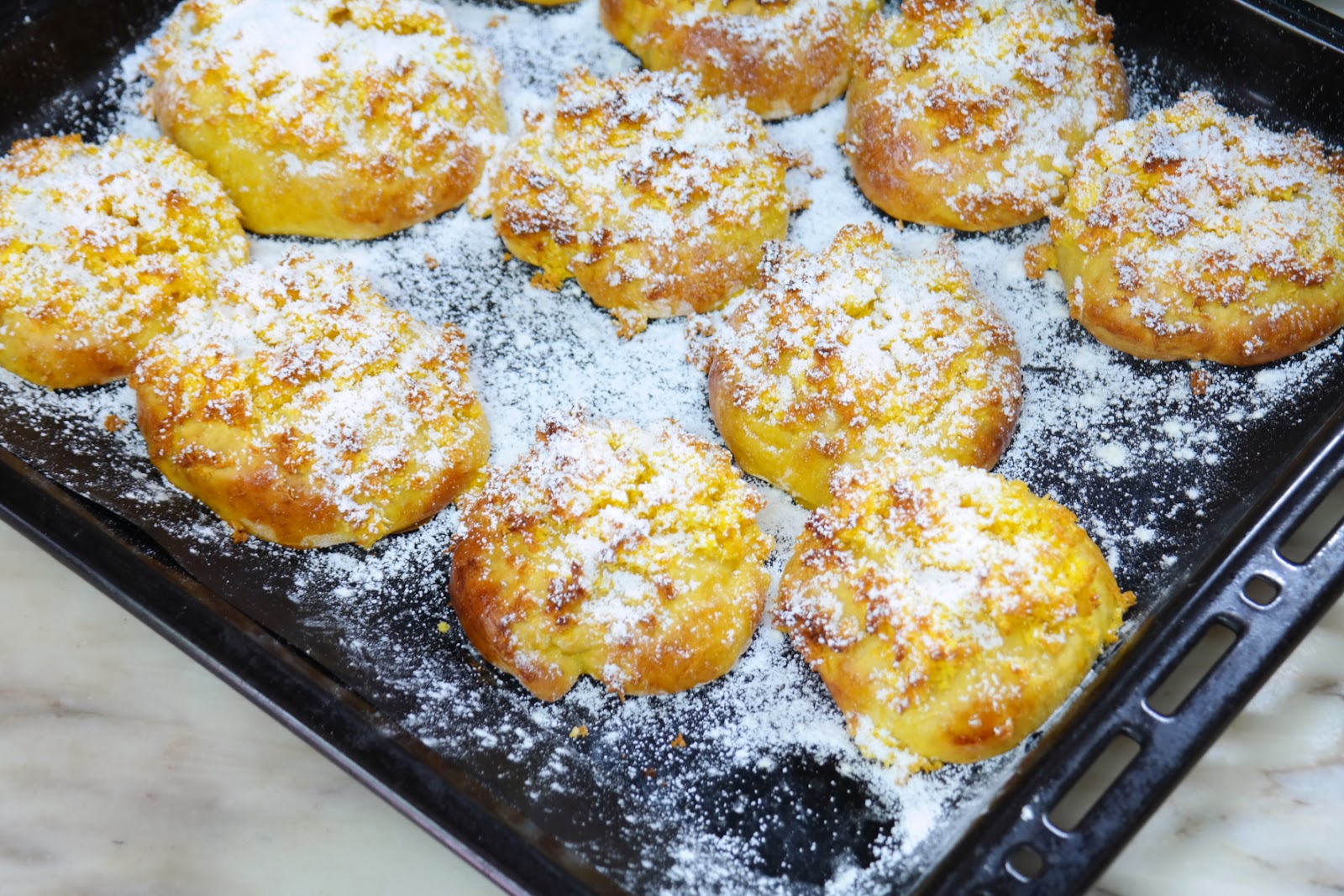 Image source: delilicias.blogspot.com
Pão-por-Deus, otherwise known as 'soul cake', is another popular halloween treat. They originate from Portugal and locals call them the 'bread of God'. These small, round, fluffy balls of coconut-y goodness are traditional eaten on 'All Saints' Day' on November 1st and are made from a batter that includes rum, lemon zest and vanilla - maybe not ideal for children!
Pan dei Morti, Italy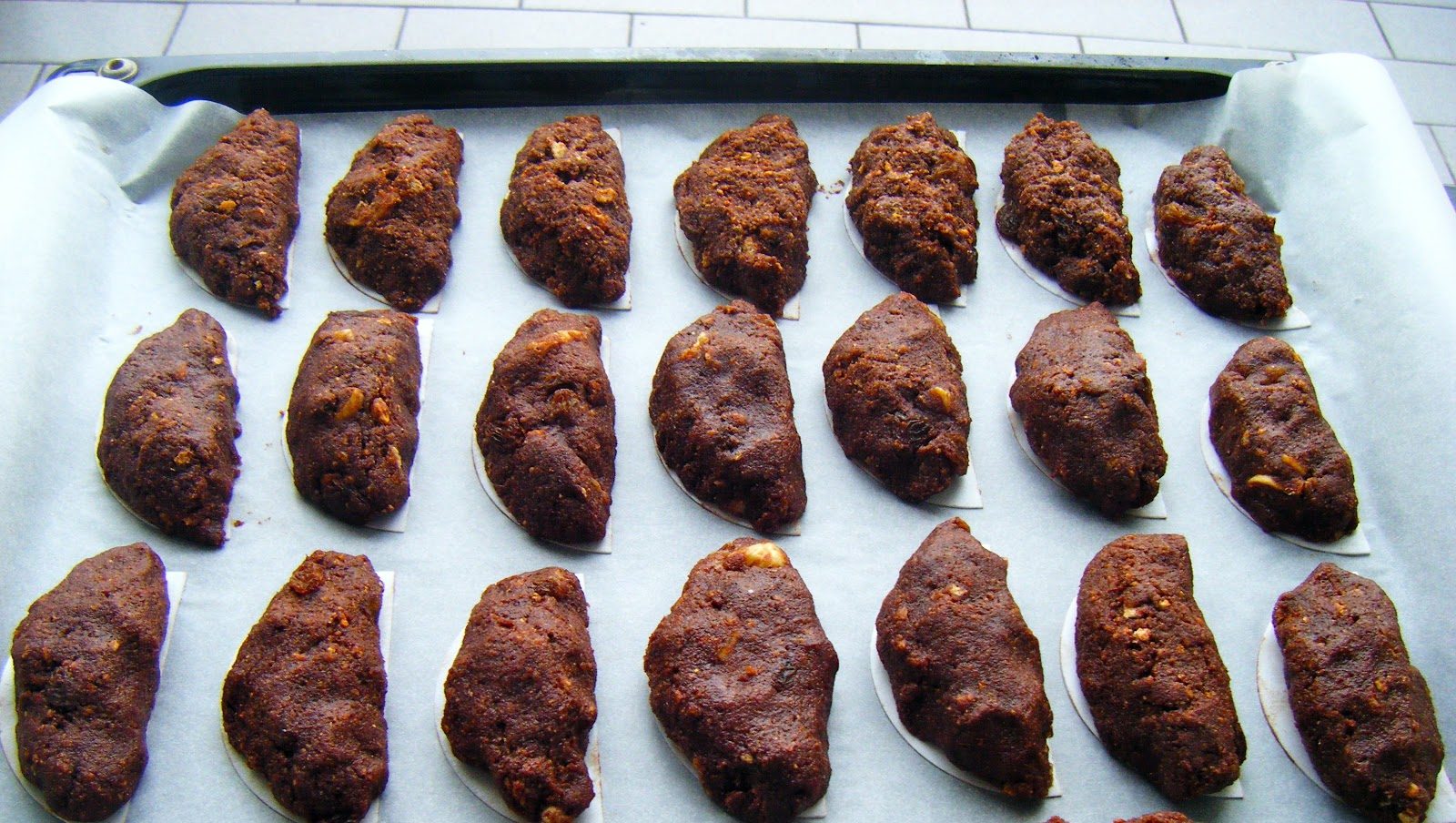 Image source: simplicesemeplice-vittoria.blogspot.com
Pan dei morti, known as 'beans of the dead' due to their very bean-like shape, are chewy little Halloween biscuits made from a blend of ground almonds, pine nuts, cinnamon and the zest of a lemon. They are a popular treat eaten by locals in Italy and can be found in all Halloween trick or treats bags.
Pan de Muerto, Mexico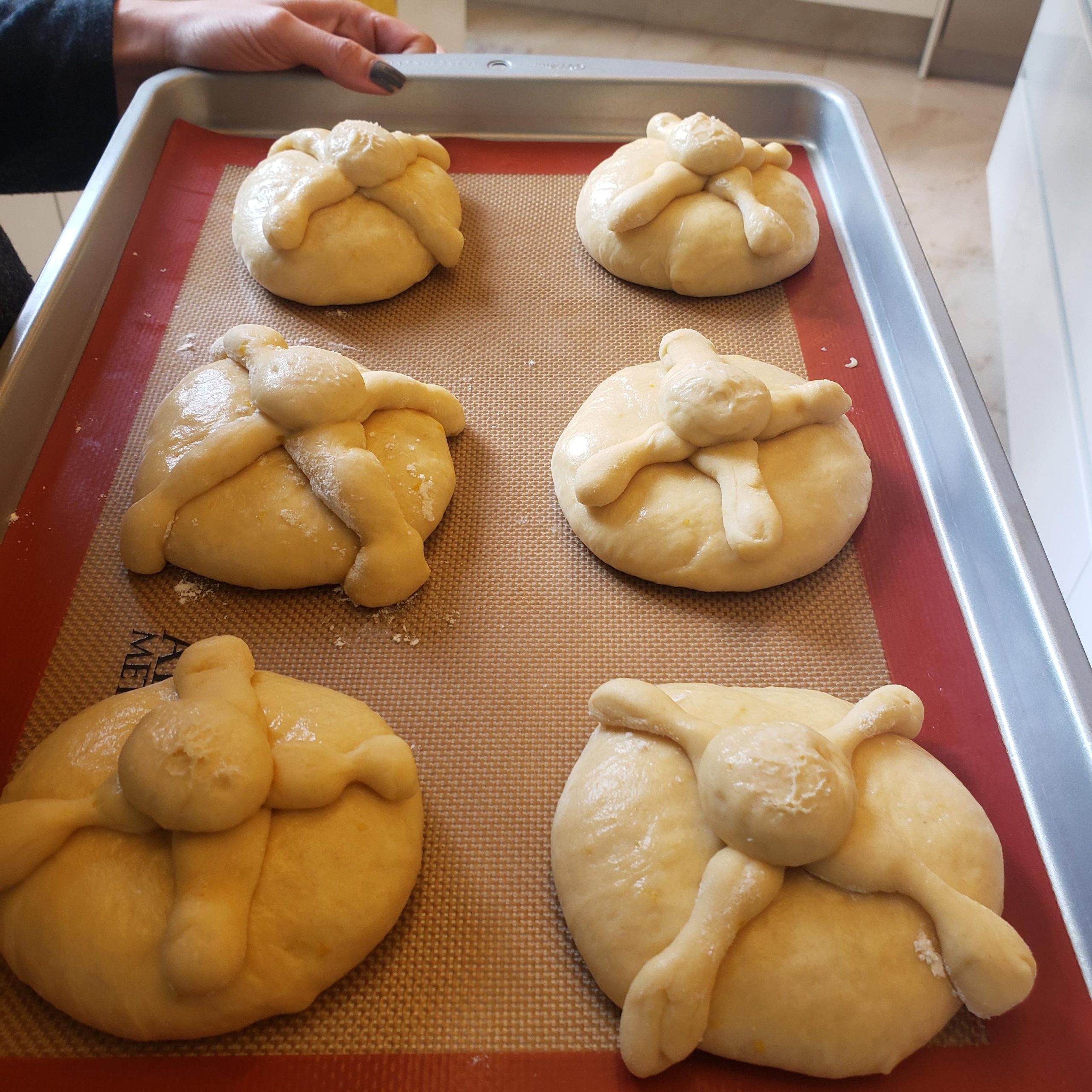 Image source: reddit.com
The Pan de Muerto cake is traditionally baked in the lead up to Día de muertos, 'The Day of the Dead' and therefore is commonly known as 'Bread of the Dead'. It is a soft, sweet bread roll made from orange-flower water and anise seeds, decorated with bones, that is often eaten beside the graves of loved ones.
Huesos des santo, Spain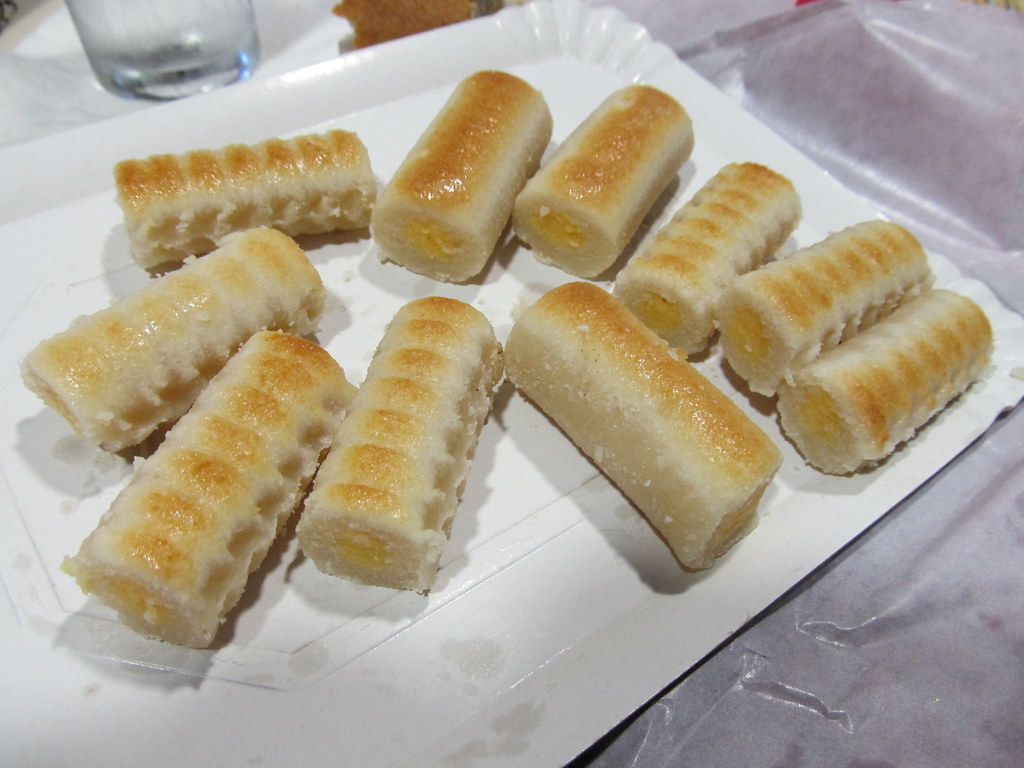 Image source: flikr.com
Huesos des santos, 'Holy Bones' is a delicious marzipan Halloween treat enjoyed by many locals in Spain and eaten in the lead up to 'All Saints Day'. They are a marzipan roll filled with an array of fillings, depending on your preference, and then topped with a sweet syrup.
Candy apples, USA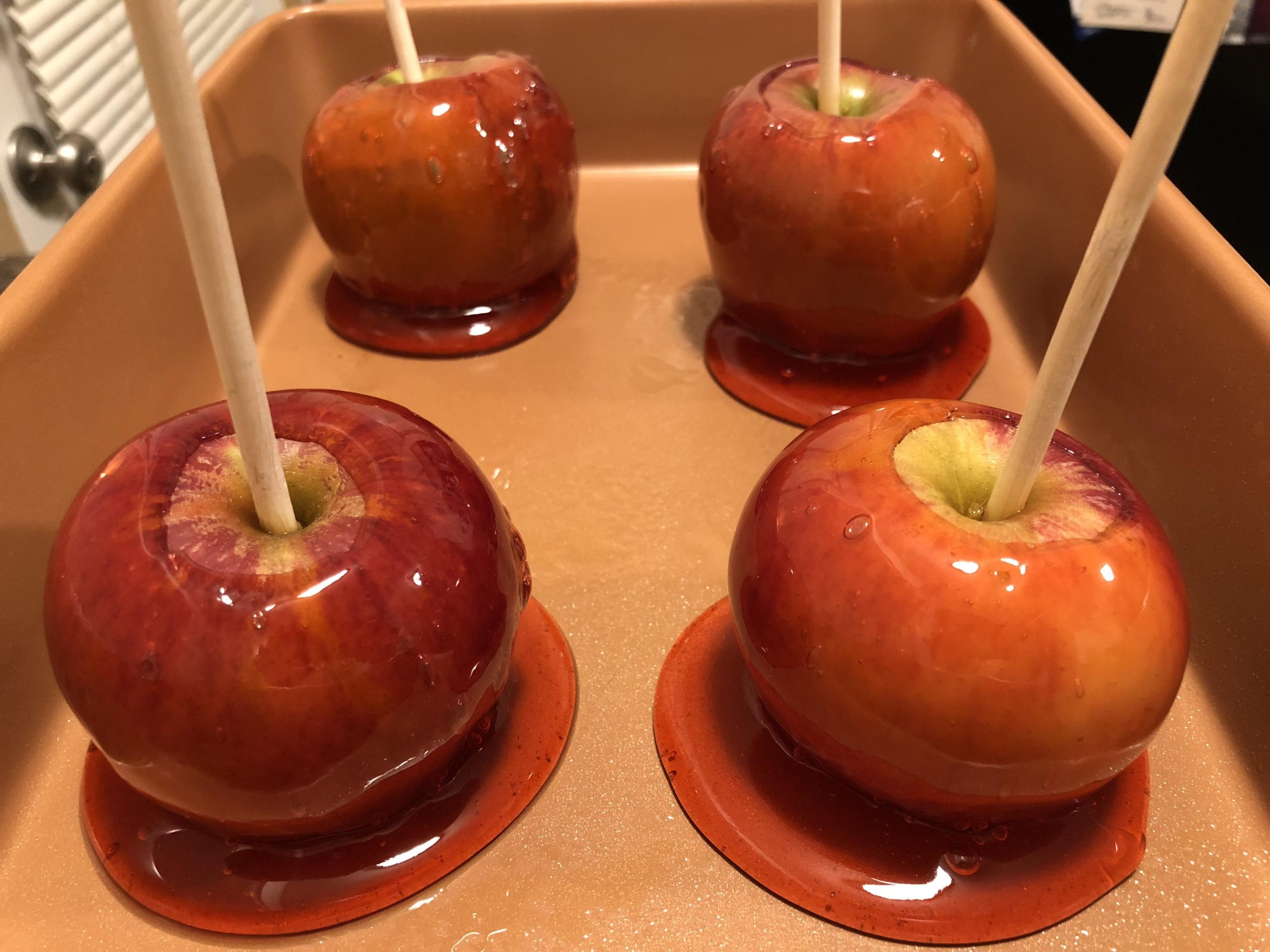 Image source: reddit.com
One of the most well-known Halloween treats of all time is the Candy Apple. A beautiful mixture of health and sugar merged in to one to make a delicious Halloween treat. They are simply a crisp apple, covered in a sticky sugar coating, flavored with cinnamon and red food colouring.
Bonfire toffee, UK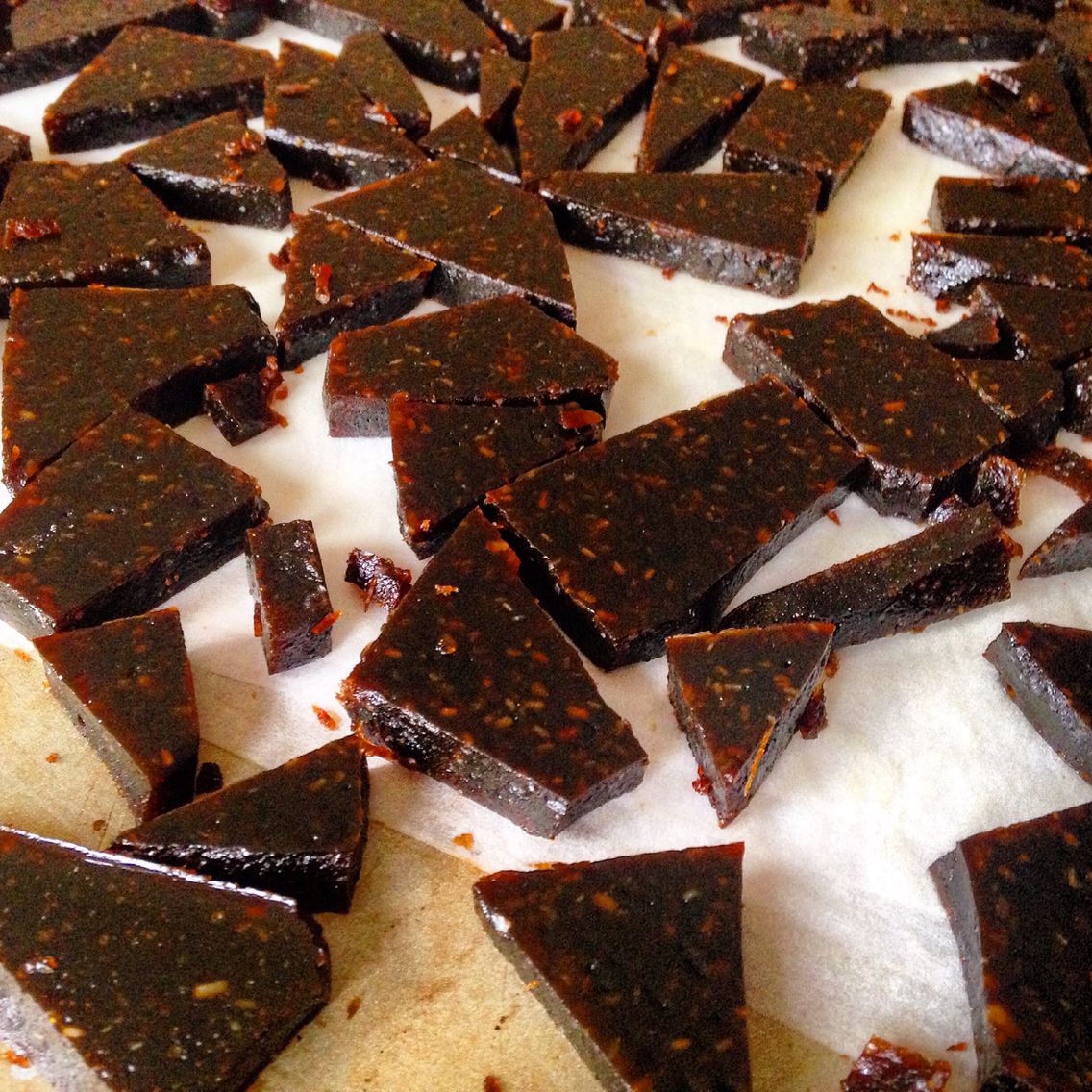 Image source: pinterest.com
Bonfire Toffee is a traditional Halloween treat from the UK, however is eaten all the up to Bonfire night, 'Guy Fawkes' too. The dark, spooky toffee is made from black treacle, sugar and nuts and is so hard that often it needs a little hammer to break it up into bite size pieces.
Salsagheti, Mexico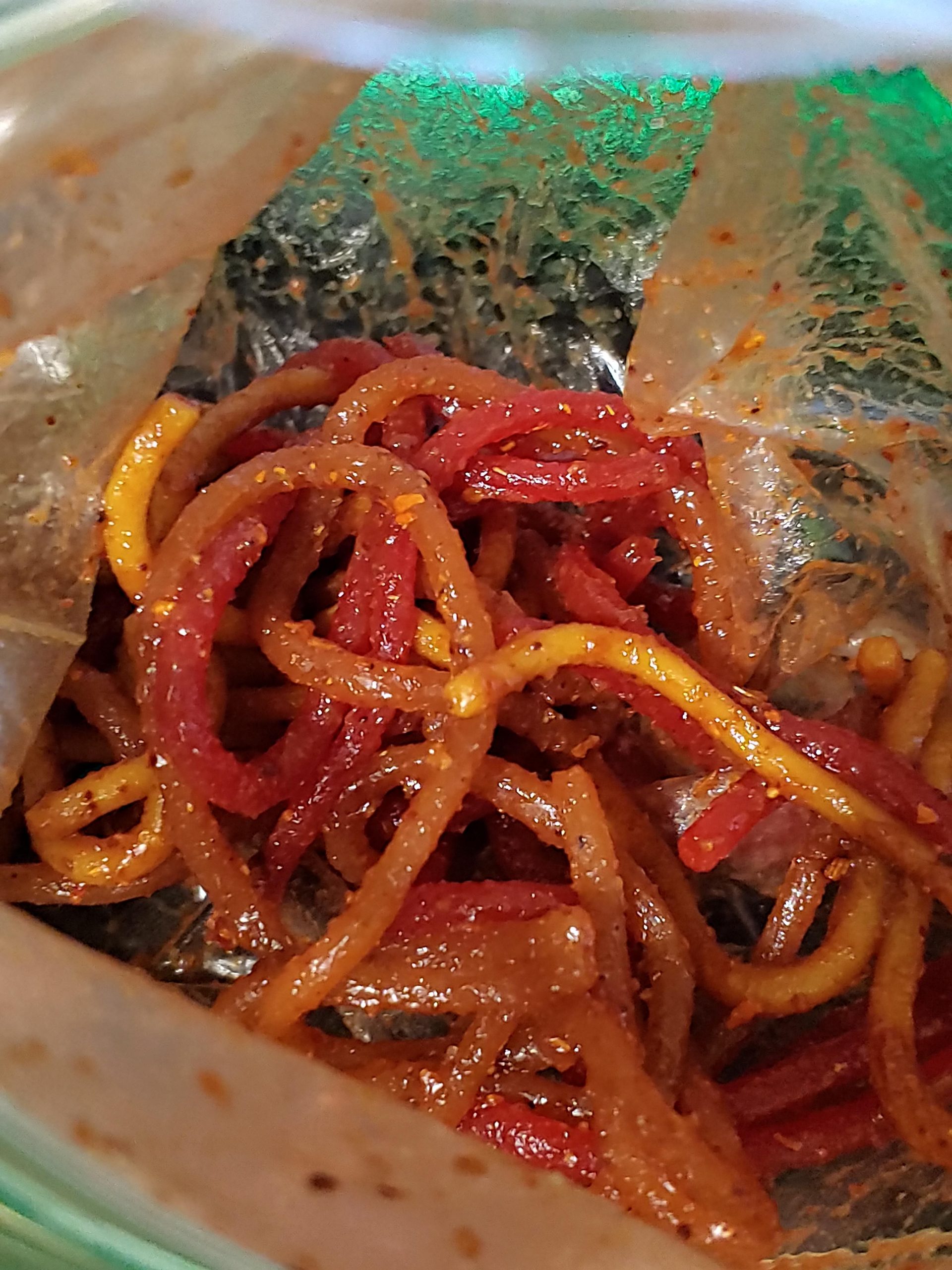 Image source: reddit.com
Salsagheti is exactly what you think it might be: spicy spaghetti in sweet form. It is a popular sweet Halloween treat found in Mexico and is a sweet, spicy and sour combination of 'chewy watermelon dummies' in noodle form. To give it that extra kick, it is tossed and coated in tamarind sauce!
Shrimps and Bananas, UK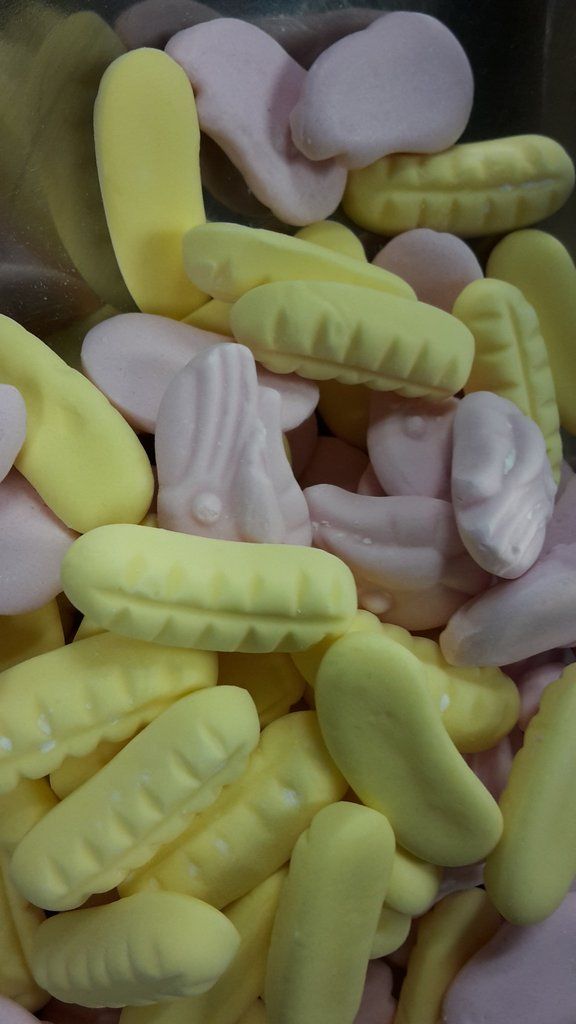 Image source: pinterest.com
Shrimps and bananas are found in the UK and are a popular Halloween treat or pick 'n' mix staple. They may sound like an odd combination but you can be assured that there is no actual shrimp in this tasty little treat: the shrimp are actually raspberry flavored and the bananas, well... banana flavored.
Highly concentrated milk candy, Japan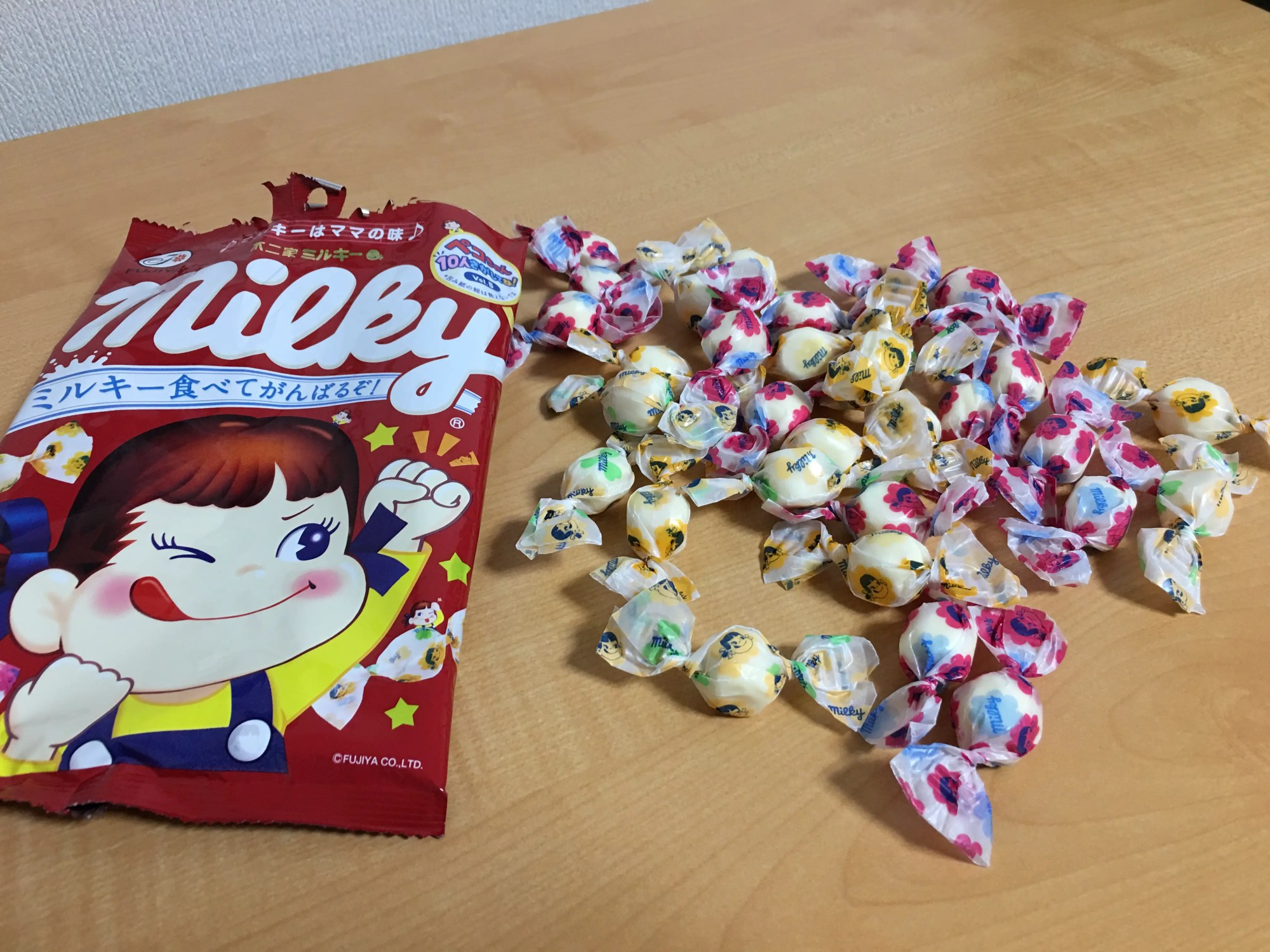 Image source: japanese-products.blog
High concentrated milk candy is exactly what you'd expect it to be - no surprises here! It's a delicacy in Japan and is one of the most popular choices of candy. It is made up of sugar syrup, milk powder and condensed milk, with the addition of a few additives thrown in there.
Lightning bugs, China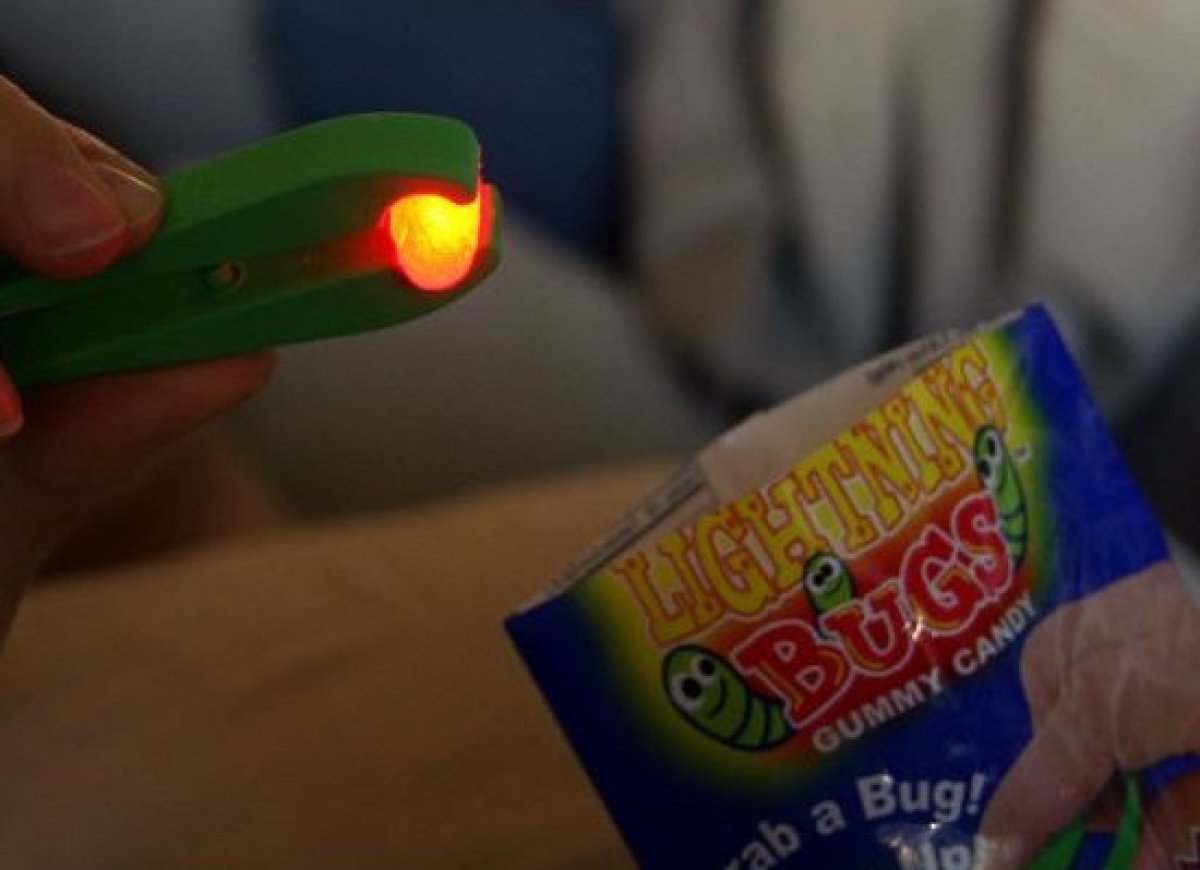 Image source: huffingtonpost.com
Lightning bug candy can appear to be a little too odd for most people as they don't like the idea of eating a sweet that lights up, however it is in fact the, rather snazzy, LED tongs that come with the sweets that light up the sweet for you - how impressive!
Sugared violets, Spain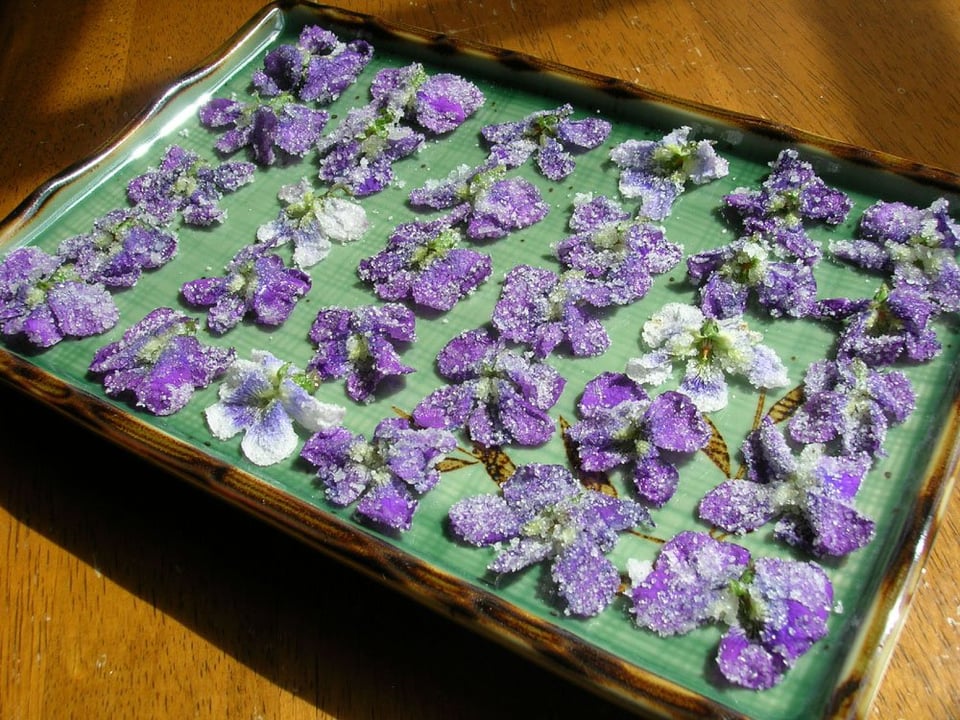 Image source: reddit.com
Sugared violets are a little more than simply candy. They are a sugar-coated natural, will violet coated in sugar. Because of the real violet flower element, sugar violets are a rare delicacy in Spain as the violets make this treat unnecessary expensive.
Ginger chews, Indonesia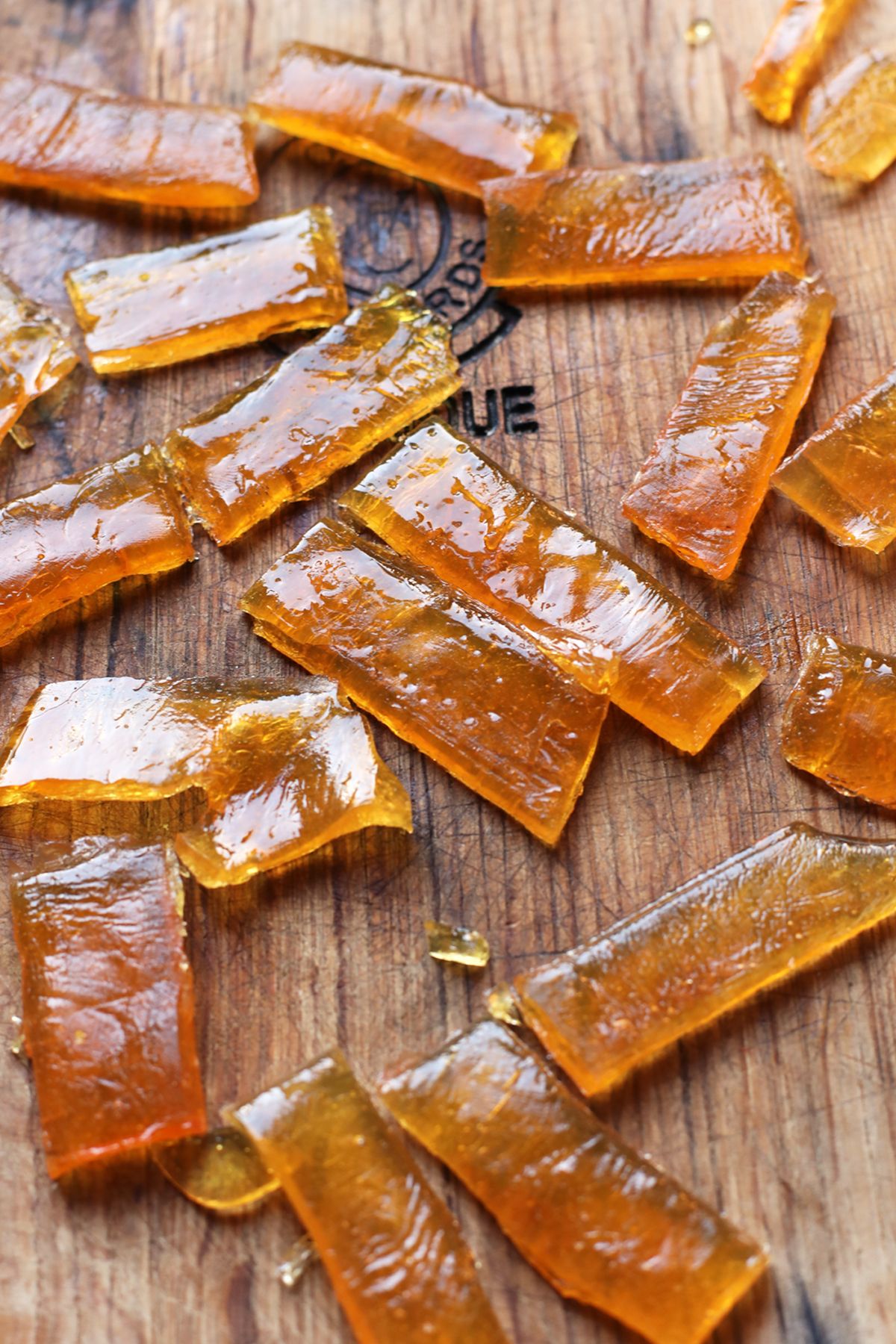 Image source: pinterest.com
The Ginger chew will be the most potent sweet on the market in Indonesia, during the Halloween period. Comprising of ginger from the root of the plant this treat is a hit on Halloween and it is made even more potent by the fact that the plants are found at the foot of a volcano!
Eitt Sett, Iceland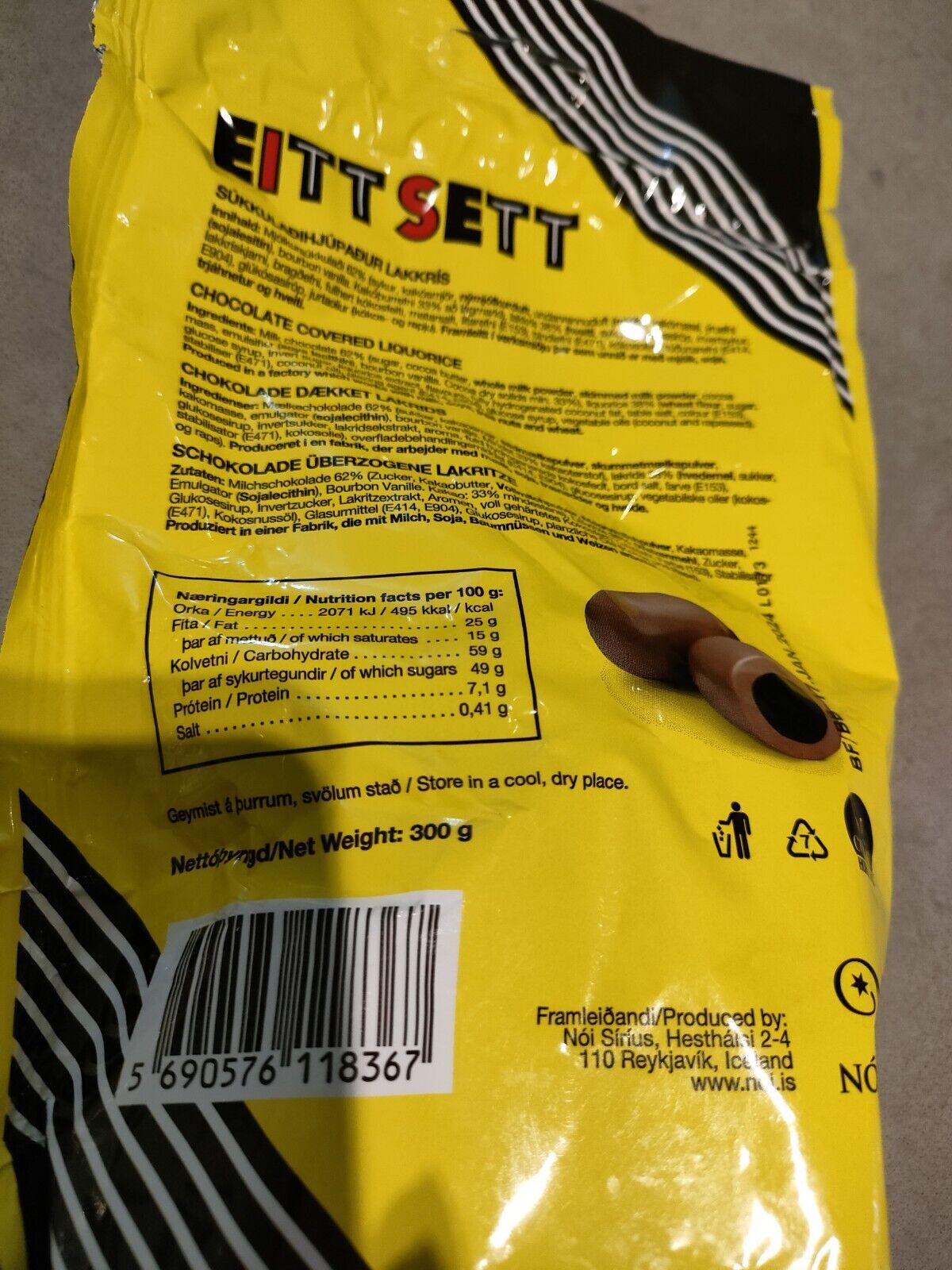 Image source: eBay.ie
Eitt sett, known as 'One Sett' is an Icelandic chocolate bar that is made up of liquorice bites, covered in a thin layer of chocolate. Now liquorice is a marmite kind of snack and not everyone would be pleased to see this lying at the bottom of their trick or treat bag!
Meiji strawberry chocolate, Japan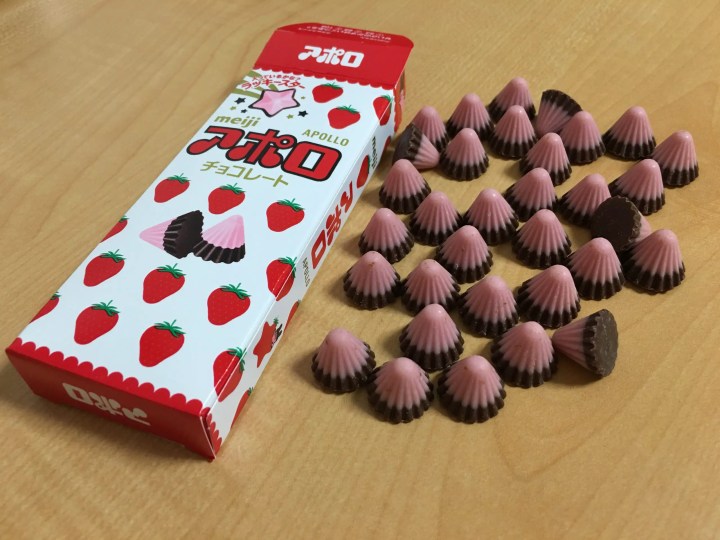 Image source: Japanese-products.blog
For those chocolate and strawberry lovers, the Meiji chocolate bar, found in Japan, will be the one for you this Halloween. It contains real fruit pulp and fruity chunks and is a long-selling Japanese candy, however otherwise known as 'Ruby' chocolate or 'pink chocolate' in other locations around the world.
Palm Sugar candy, Cambodia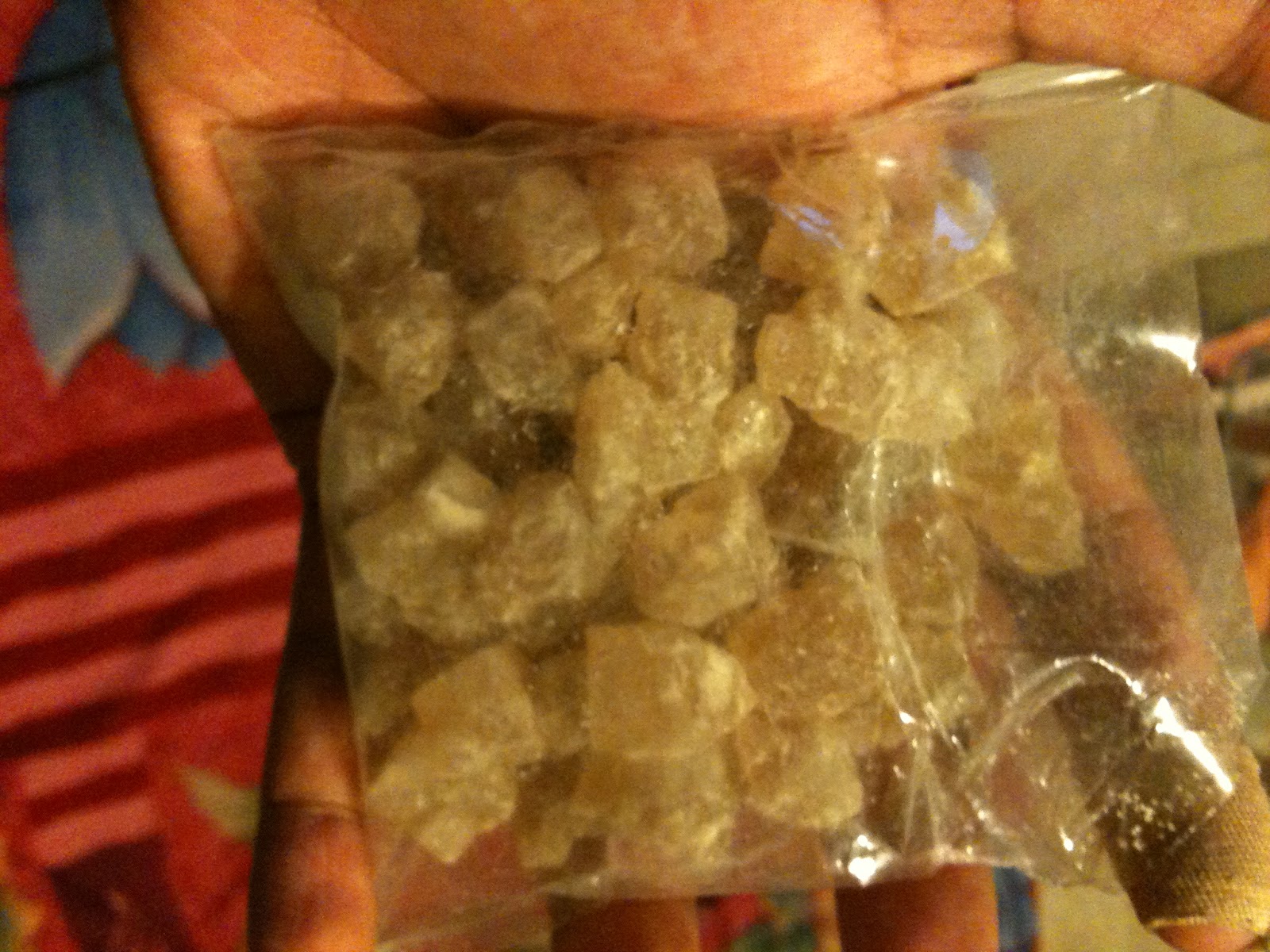 Image source: tastyvegcooking.blogspot.com
Palm sugar itself is sold commonly on the roadside in Cambodia. Because Palm Sugar contains no preservatives you have to eat it there and then to have it as fresh as possible. This makes being a Halloween treat difficult, unless you're planning on eating your sweets on the doorstep?
Kinder joy, Italy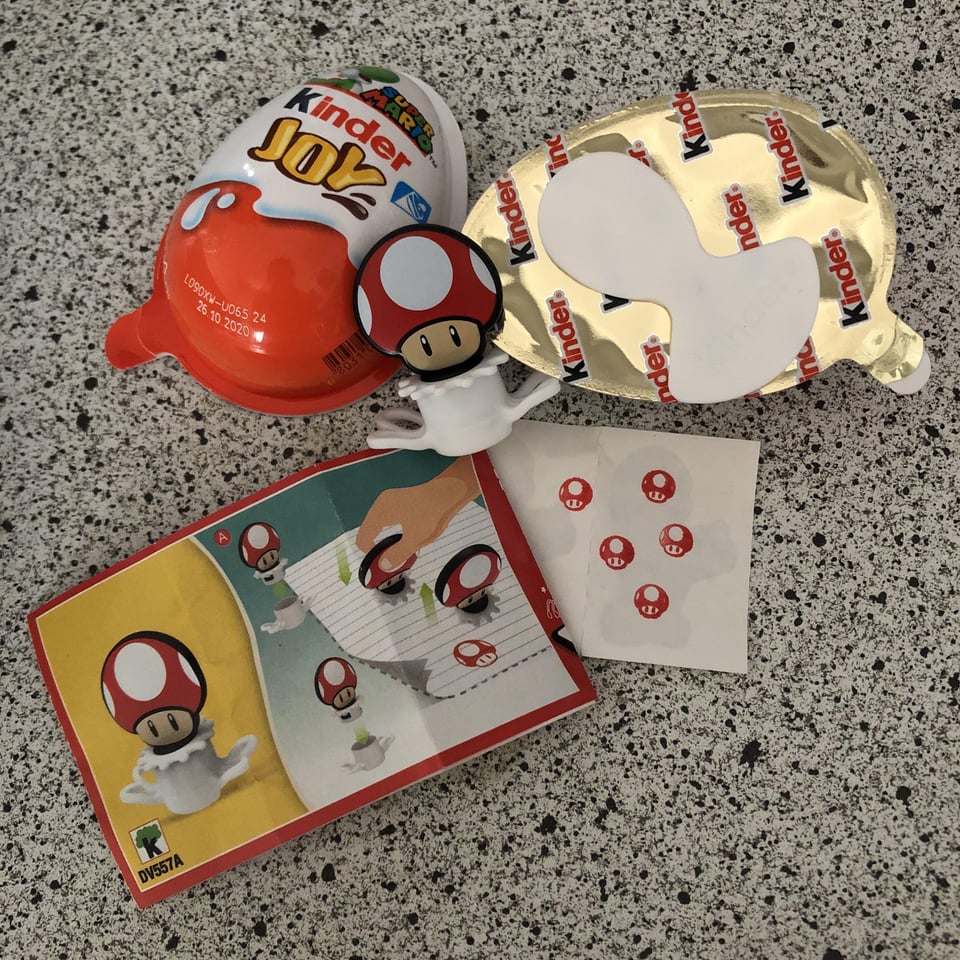 Image source: reddit.com
Kinder Joy, known as Kinder Egg or Kinder Surprise is a well-known chocolate egg hiding a little yellow plastic egg that holds a tiny toy! It normally come with some stickers and a mini 'how to' guide to help your little one to build their new pocket-sized treat - how cute!
Mässmogge, Switzerland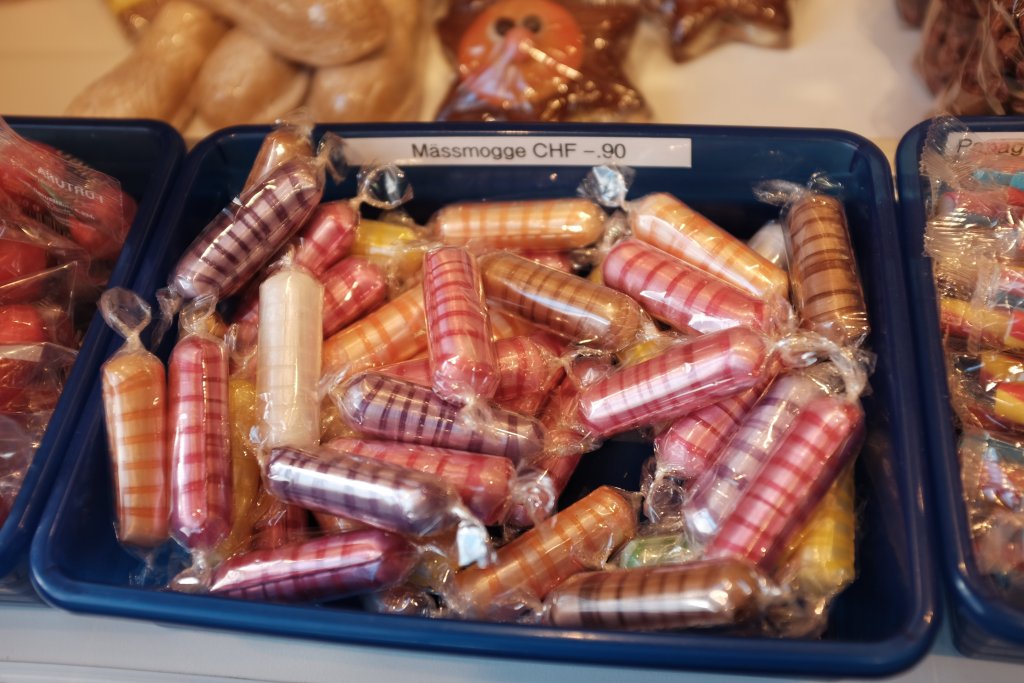 Image source: tripgourmet.com
Mässmogge are a common Halloween treat that can be found in trick or treat bags in and around Switzerland. They are a simply sugar candy outer shell, filled with a creamy hazelnut praline. Many locals in Switzerland describe them as 'as much fun to look at as they are to eat!'
Guayabitas, Costa Rica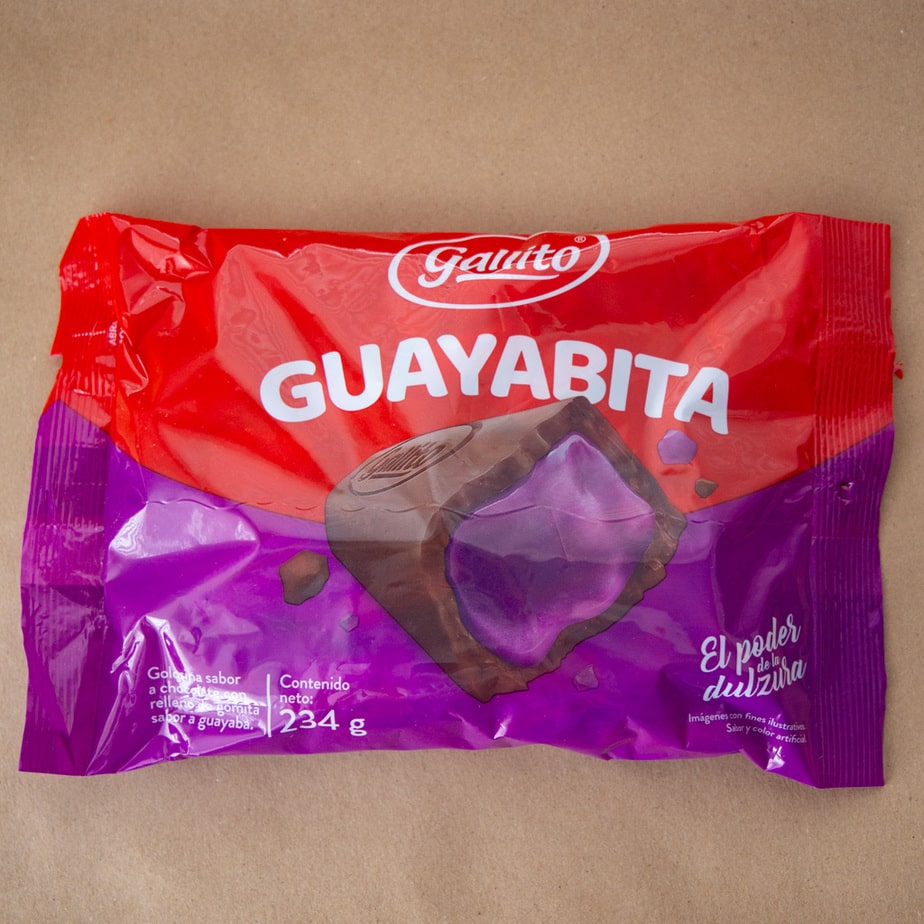 Image source: puravidamoms.com
Guayabita's are an exotic treat that celebrates their home country of Costa Rica. If a combination of fruit and chocolate is your thing, you'll love these little chocolate pockets filled with a guava jelly. If you're unsure what guava tastes like, think of it as a sweet mixture of pear and strawberry.
Matcha Kit Kat, Japan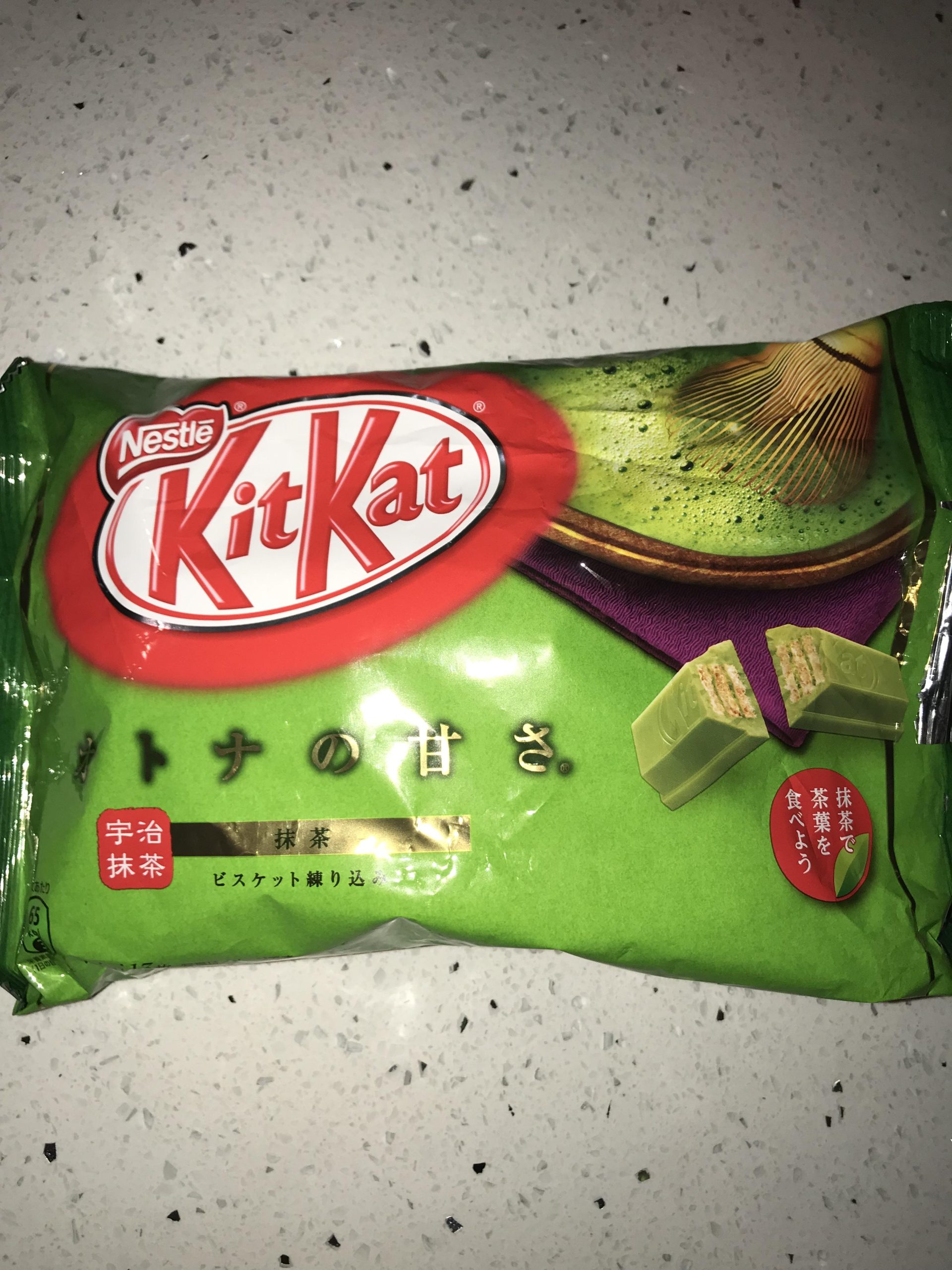 Image source: reddit.com
Kit Kats are popular worldwide but it is rare to find the Matcha version, unless you're making the trip all the way to Japan for your Halloween celebrations. Think standard kitkat but this time, the chocolate is infused with matcha tea to give it that famous green tinge.
Satellite Wafers, Belgium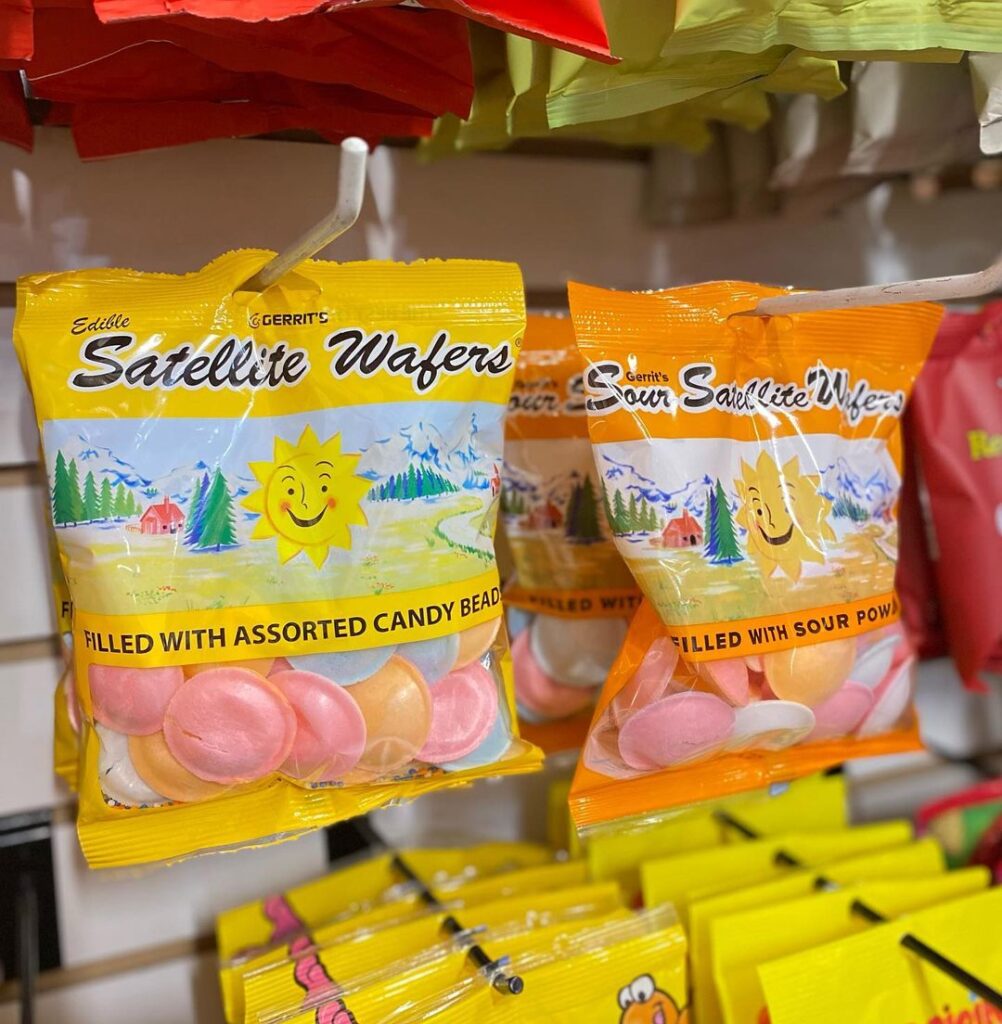 Image source: snackhistory.com
Satellite wafers originate from Belgium, however are common in most shops in and around Europe. They are a popular Halloween candy for children as they are bite-sized and incredibly fun to eat. They are made from a rice paper and filled with a sour powder inside - the best bit is that the paper melts on your tongue to reveal the sour powder making for a fun eating experience!
Stroopwafels, Netherlands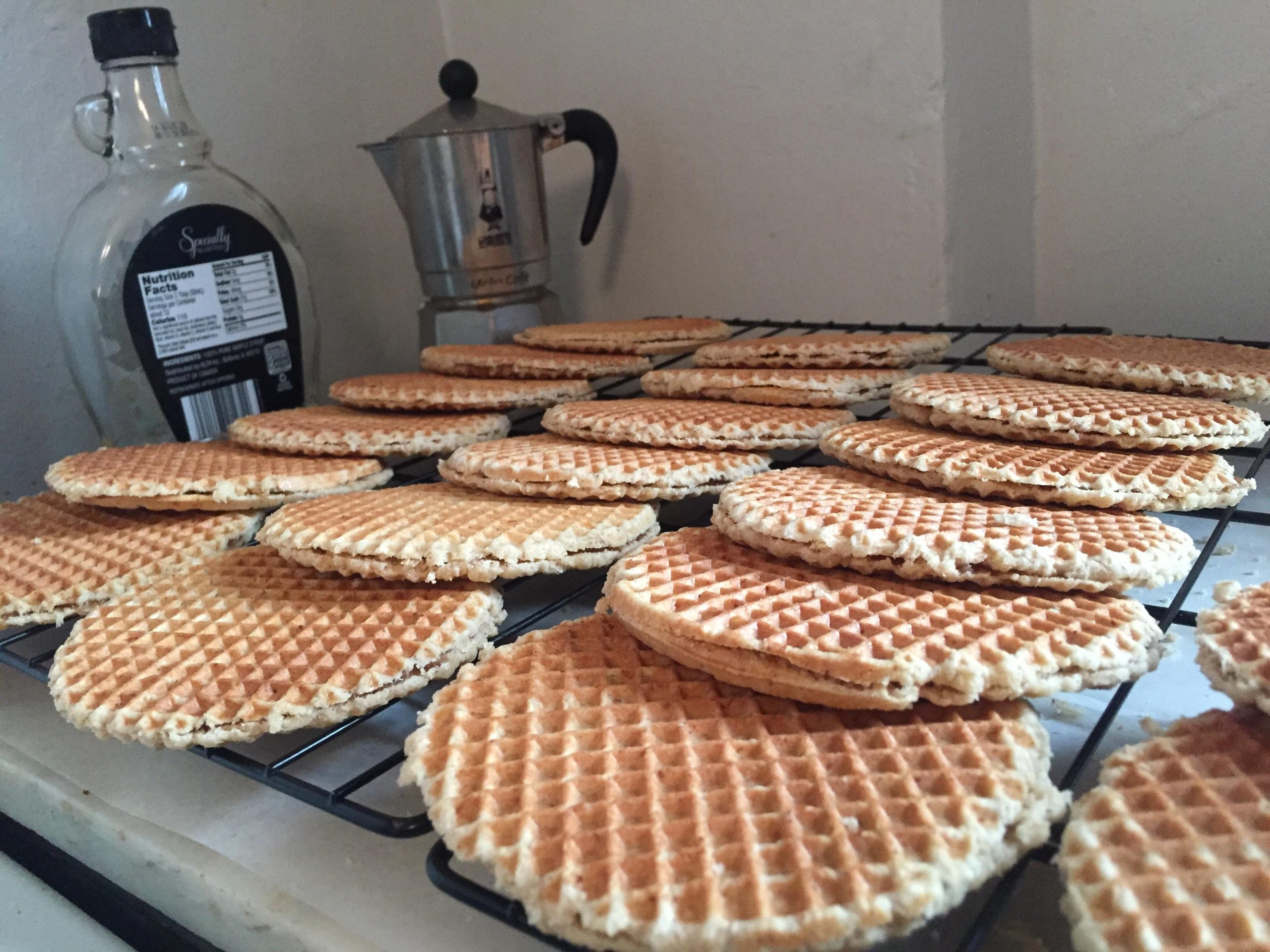 Image source: reddit.com
The Netherlands graced us with Stroopwafels and since they have been a hit! Think great American waffles except made so thin they are like wafers, sandwiched with a delicious syrup to piece two waffles together. Some prefer to eat them as they come, otherwise like to place them over a hot cuppa before eating for a few minutes to soften the syrup.
Cricket Lollipops, US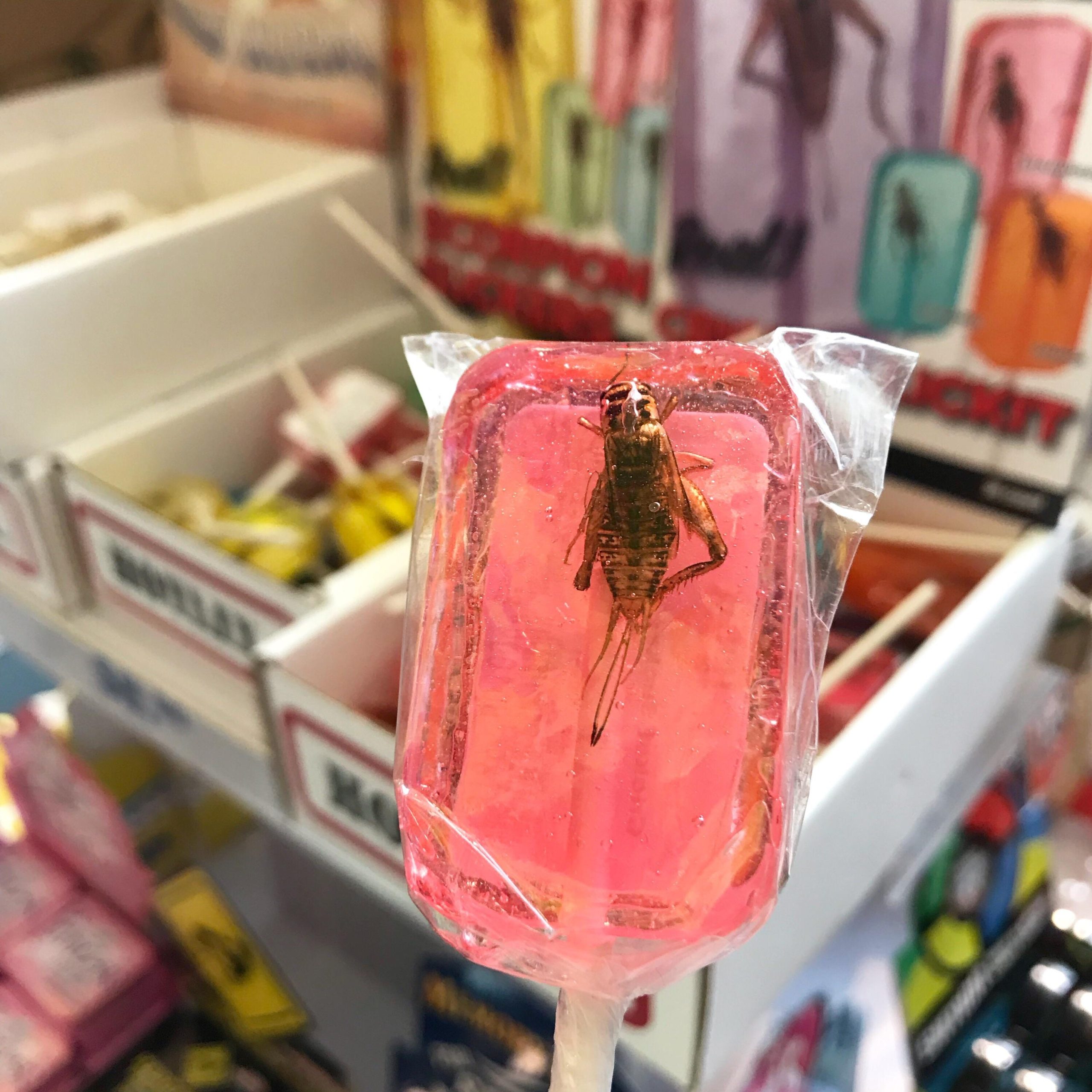 Image source: reddit.com
Yes, there are real crickets inside this lolly and yes, they are thoroughly enjoyed by many children across the US! The cricket lolly is exactly what you think it may be: a traditional lolly, but instead of a gum or sugar centre, it packs a little beastie to add some crunch.
Bertie Beetle, Australia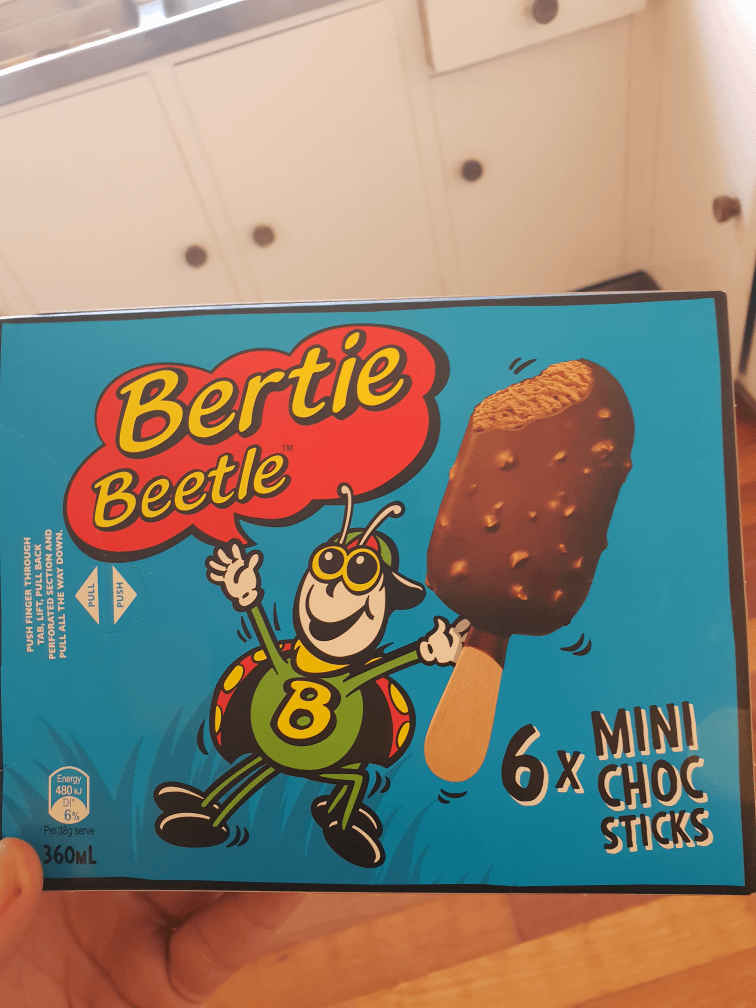 Image source: reddit.com
Bertie Beetles are one of Australia's most popular candy sold around Halloween but especially on Halloween. It originates as a great reuse and recycle method of using up leftover coconut and honeycomb from other chocolate production and formed a beetle-shaped treat as a result.
Dulce de Leche, Ecuador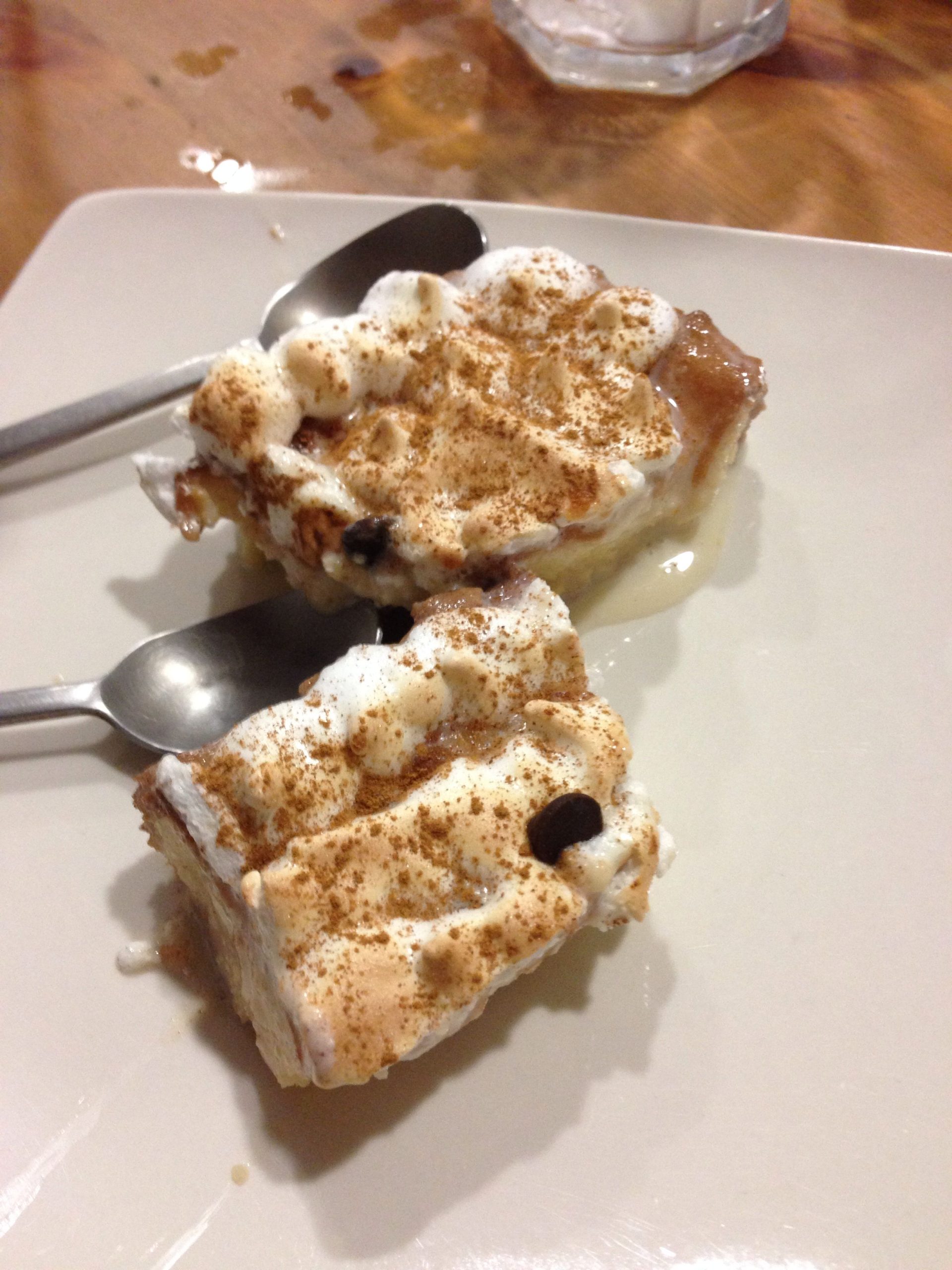 Image source: pinterest.com
Dulce de Leche is a common flavour on the streets of Ecuador, however how it is eaten can come in many shapes, forms and textures. It is a creamy flavour, made from raw milk and Panela and on Halloween you can find it in the form of cakes within households or hard, crunchy sweets in the bottom of trick or treat bags.
Ülker, Turkey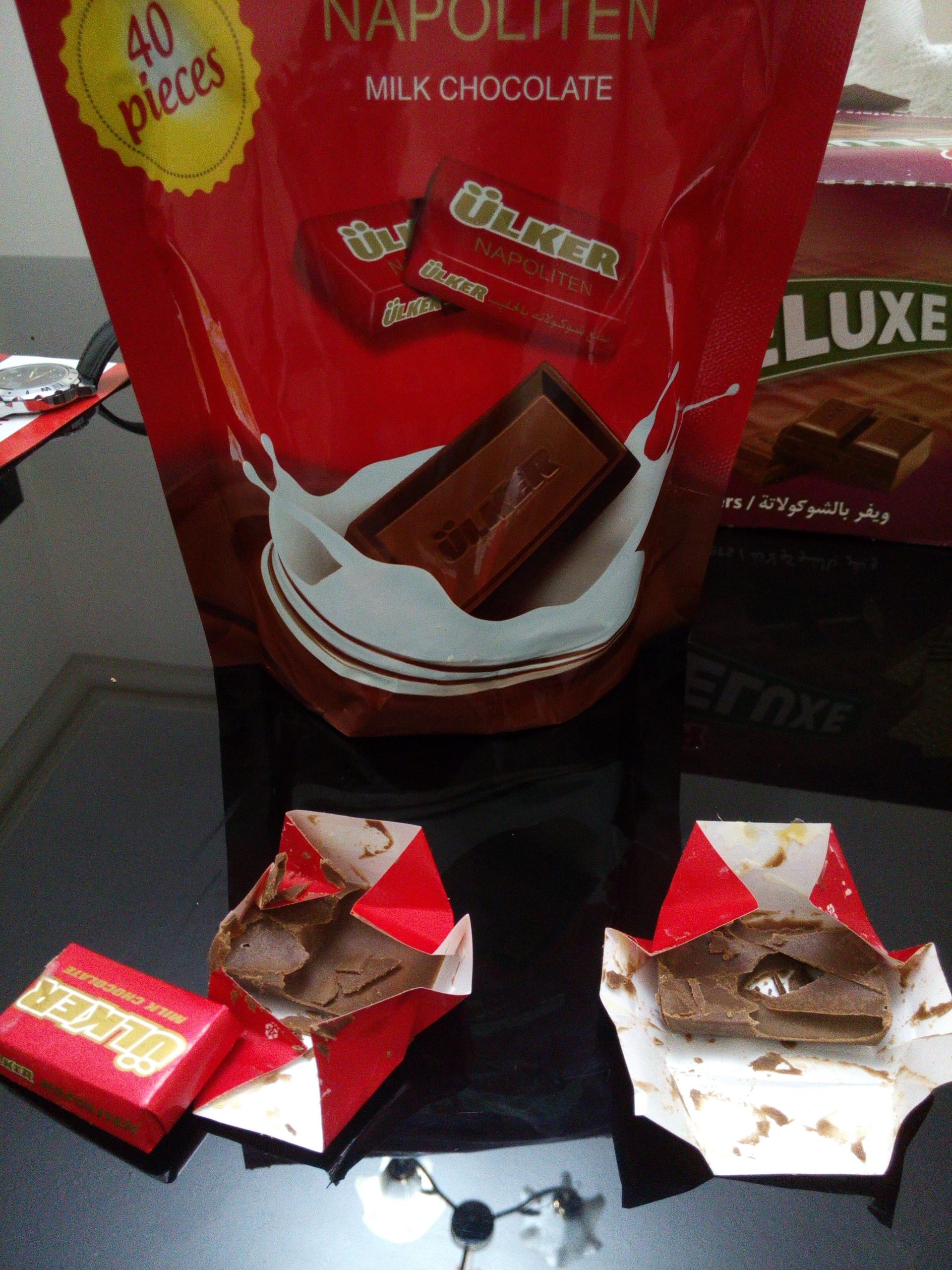 Image source: reddit.com
Ülker chocolate is said to the the most popular chocolate found in Turkey: probably because the brand makes up more than 50% of the chocolate market! This milk chocolate treat can come in many forms and can be filled with a variety of flavours depending what you fancy.
Lunch bar, South Africa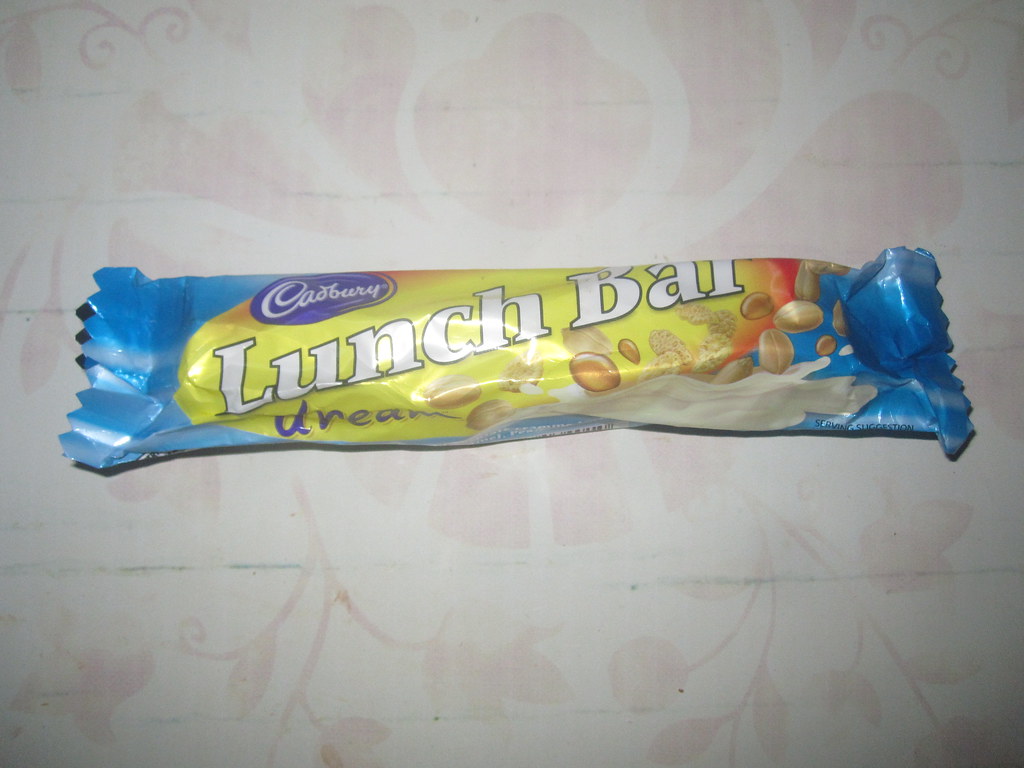 Image source: flikr.com
The Lunch Bar is a firm favourite with many people, both back in South Africa to settle down or simply for when you're popping over there for a holiday. This bar is a delicious combination of wafer, caramel, peanuts and puffed rice, covered in a thin, smooth layer of chocolate.
Starburst, UK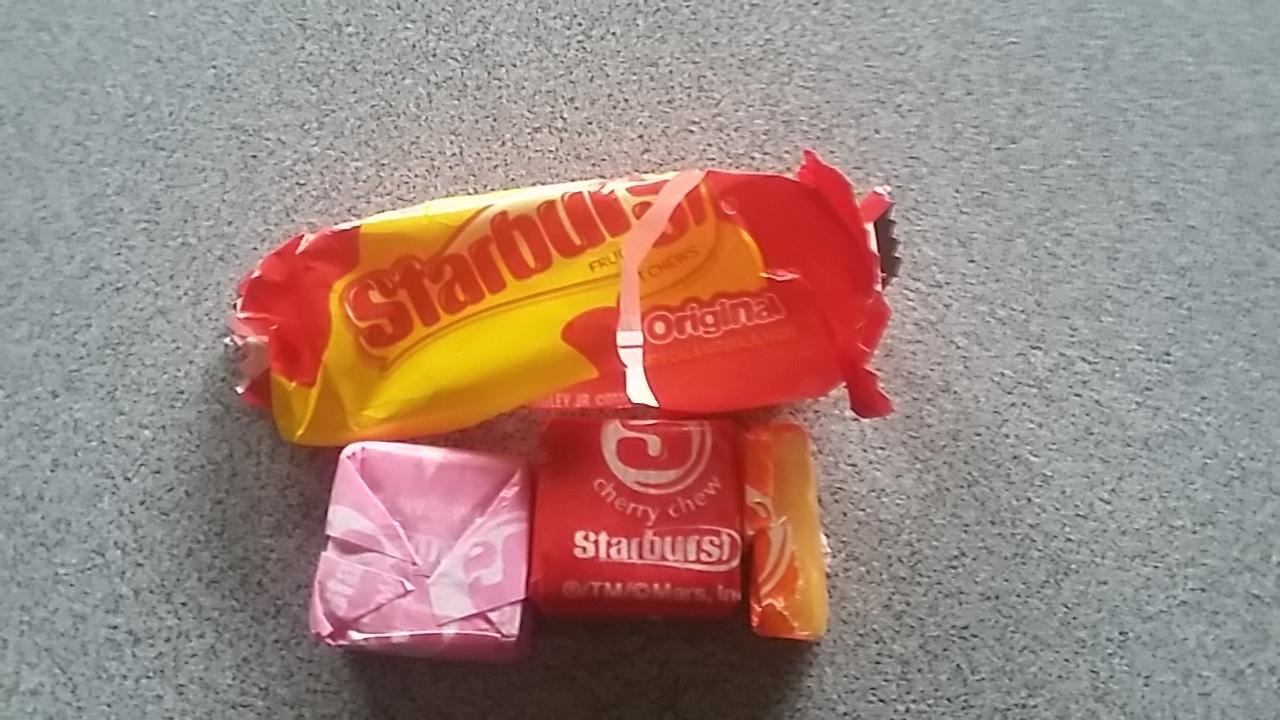 Image source: reddit.com
Starburst are an unbelievably common sweet during the Halloween period in the UK as they come individually packaged and then individually packaged again! They are cube-like sweets that are flavored with a variety of fruits and even come in single fruit packets.
Coffee crisp, Canada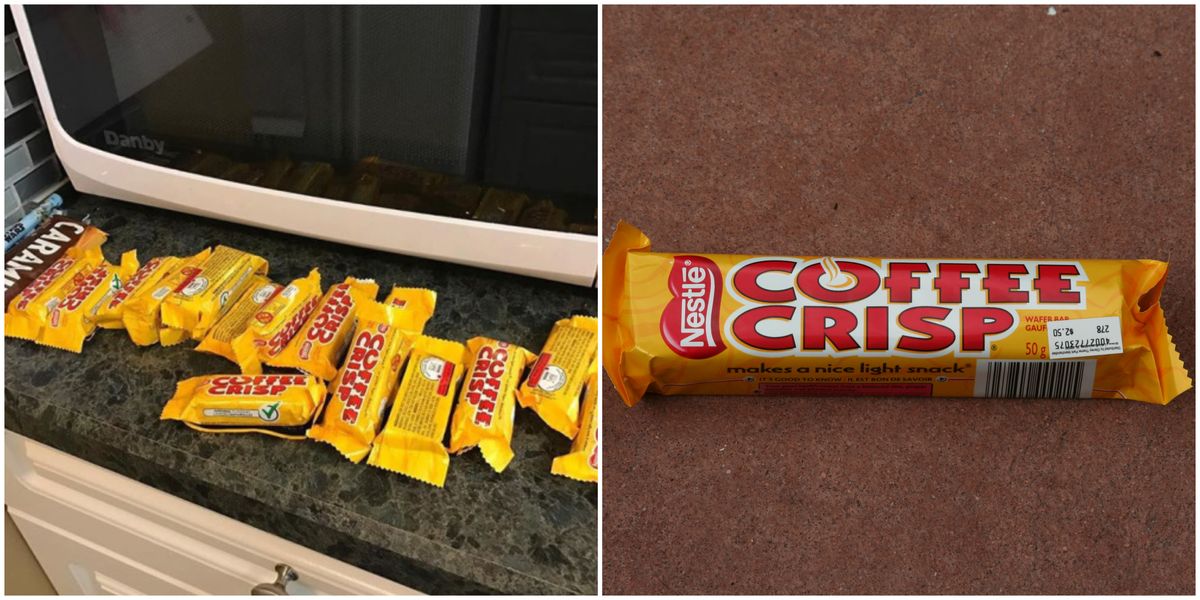 Image source: narcity.com
A Coffee Crisp is quite simply a foamed coffee-flavored soft candy. It is a coffee layer, surrounded by thin vanilla wafers and wrapped delicately in a fine chocolate layer, originating from Canada and often eaten as a stand alone snack or a Halloween treat.
Kinder Schoko-bons, France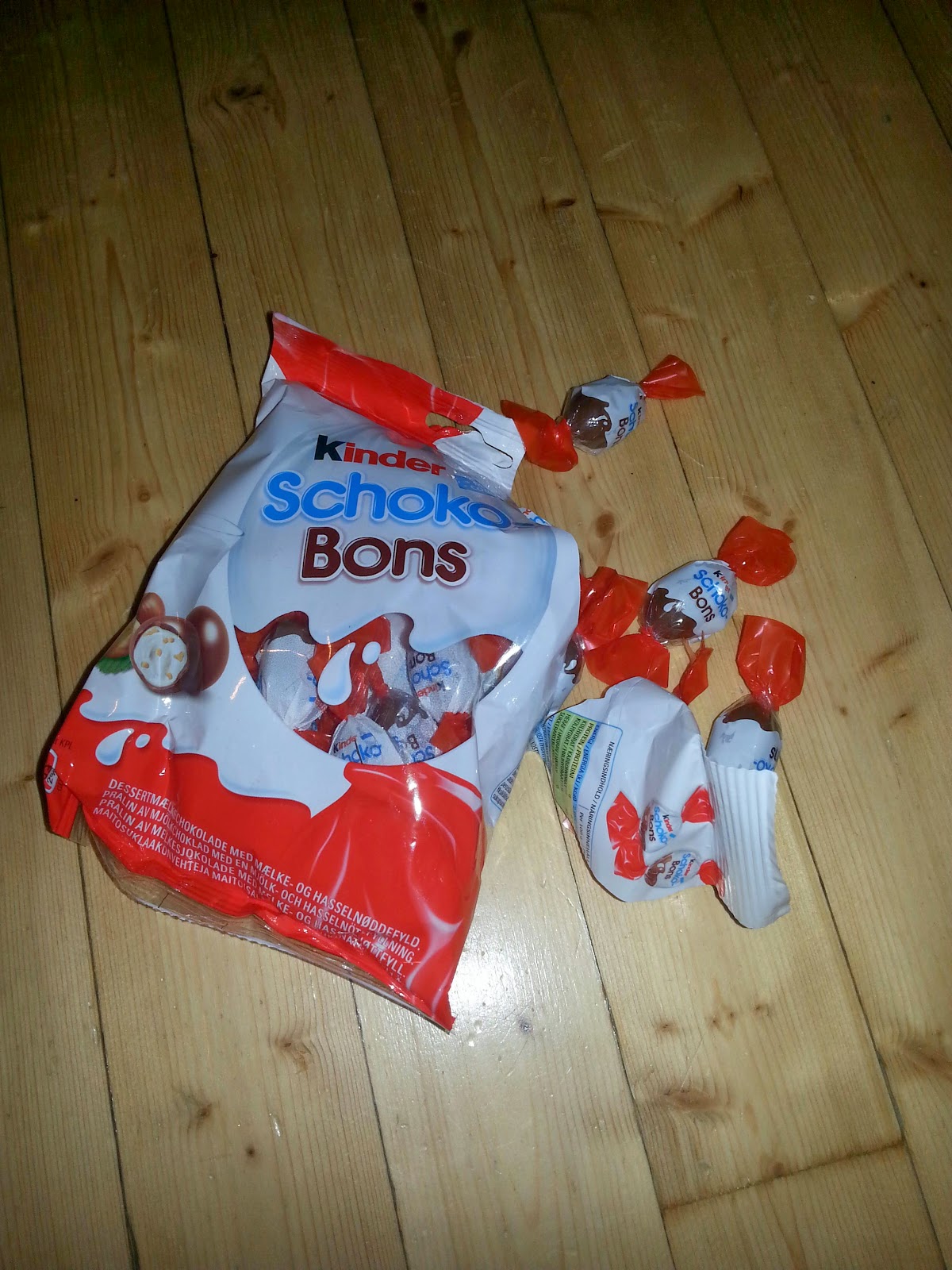 Image source: flerabarn.blogspot.com
These minute Kinder Eggs are a sweet, chocolatey, egg-y snack that are the perfect bite-sized dose of European chocolatiers. It can be found in France but is also shipped worldwide, proving quite popular with all generations. These little eggs are the perfect trick or treat treat and often make a come back at Easter also!