The Most Notorious Criminals From Around The World
The Yorkshire Ripper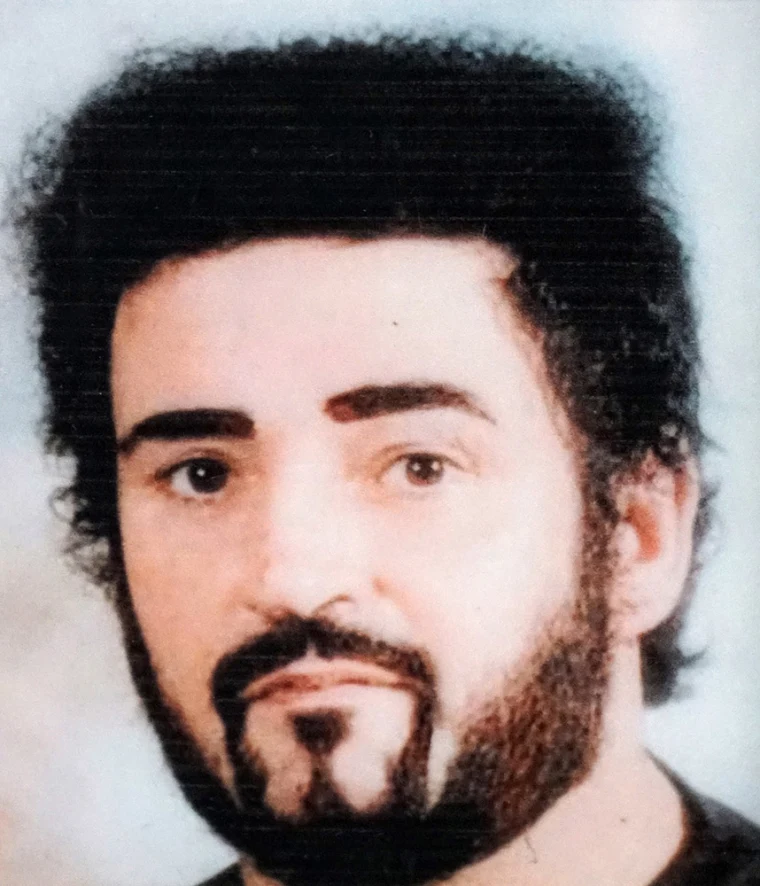 image source: NBC News
Peter William Sutcliffe was dubbed 'The Yorkshire Ripper' as a nod to Jack the Ripper. He is one of Britain's most prolific serial killers known for murdering 13 women and attempting to murder a further 7 between 1975 and 1980. He was convicted in 1981 and sentenced to 20 life terms!
'The King of C*caine'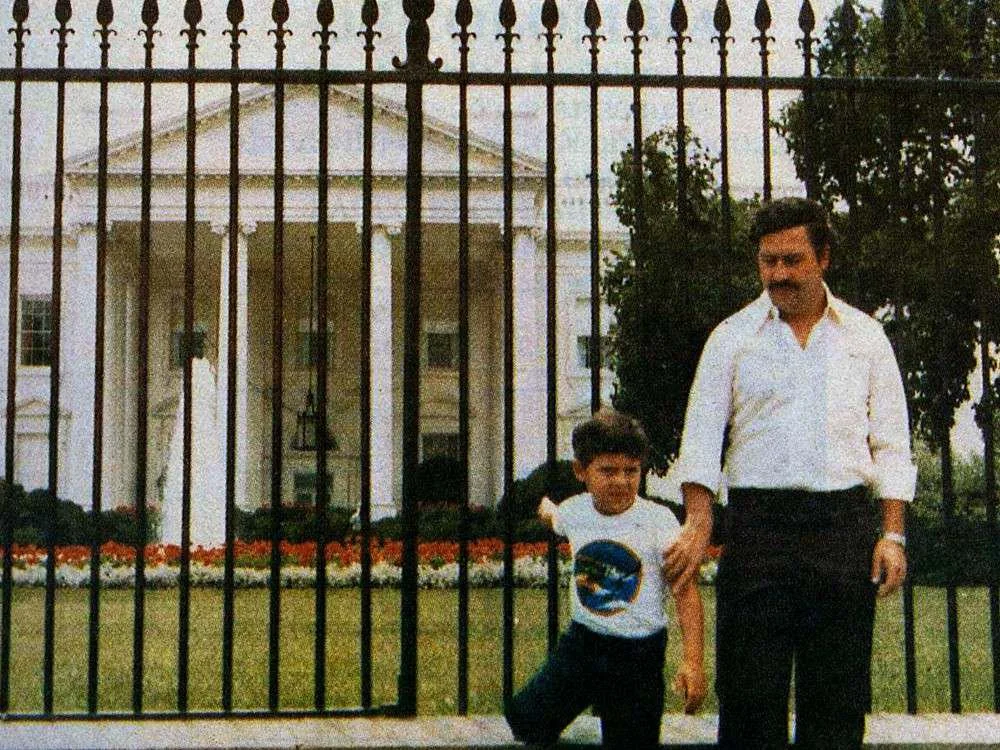 image source: Reddit
Pablo Emilio Escobar Gaviria, was a violent and ruthless Colombian dr*g lord nicknamed 'The King of C*caine'. He founded the Medellin Cartel, known for their distribution of cocaine through the USA. Escobar avoided jail and instead attended a luxury prison equipped with a built in football pitch, bar and jacuzzi!
Ted Bundy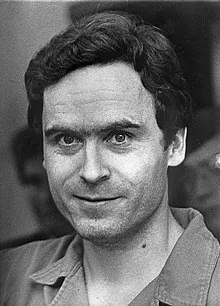 image source: Reddit
Theodore Robert Bundy was an American serial killer known for kidnapping, r*ping and murdering women in 1970. After a decade of denial, he confessed to 30 murders, although speculated that he was involved in hundreds more! He was sentenced to death after a conviction of r*ping and murdering a 12 year old girl in 1989.
'The Doctor'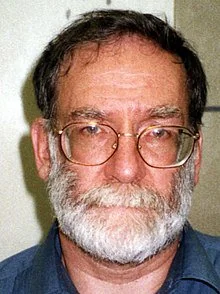 image source: Reddit
Harold Frederick Shipman is one of Britains most prolific serial killers. He's a doctor who was given 15 life sentences, however it's estimated he actually murdered up to 250 patients! Shipman used fraudulent prescriptions to aid his own dr*g addiction and is said to have injected his patients with lethal doses of Diamorphine.
'The Unabomber'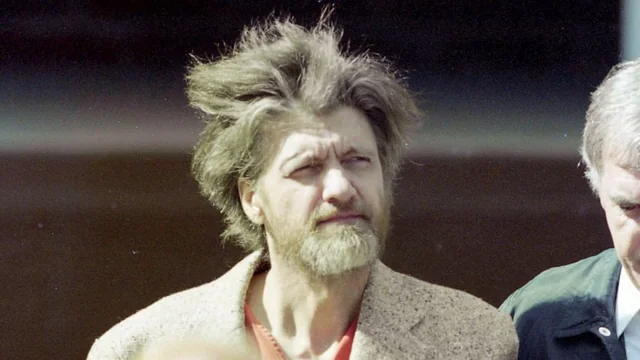 image source: Reddit
Theodore John Kaczynski 'Ted' was given the nickname 'Unabomber' after conducting 17 years worth of mail bombs in the US. His crimes killed 3 people and wounded 23 during his reign of terror in 1978-1995. He was eventually caught with the help of his own relatives!
Osama Bin Laden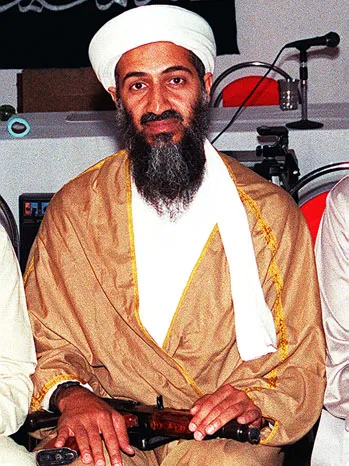 image source: The Hollywood Reporter 
Osama Bin Laden was a Saudi born militant who was the founder of al-Qaeda from 1998 until his death in 2011. Bin Laden used t*rrorism and mass murdering to share his extremist views, and he was most known for being behind the horrific September 9/11 attacks.
Charles Manson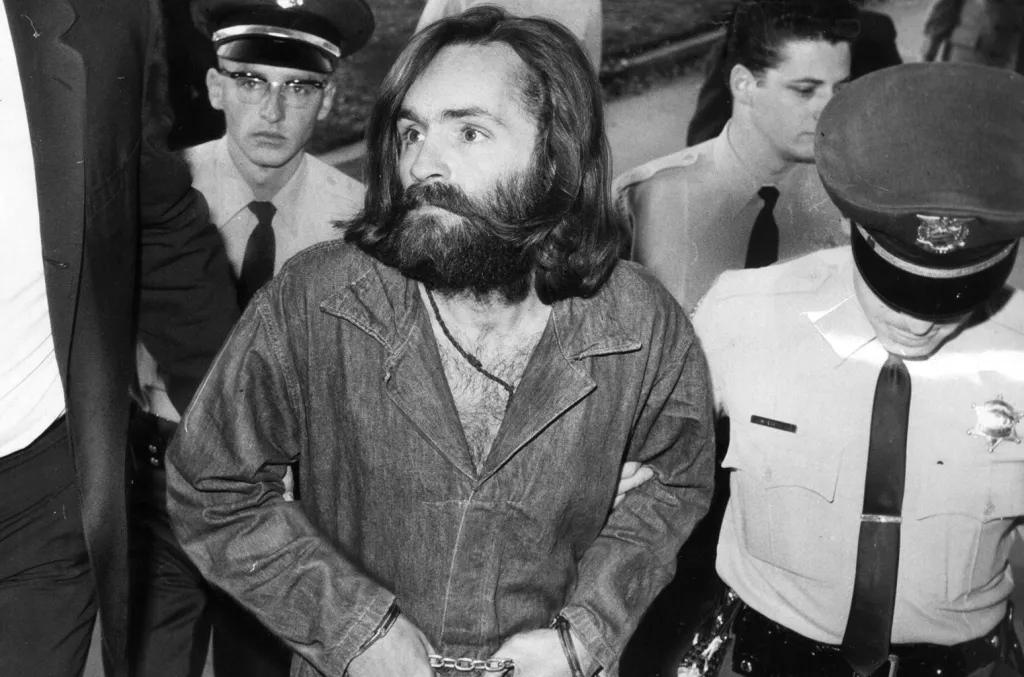 image source: Billboard
Charles Manson was an American cult leader and musician who was convicted of murder and conspiracy to murder for the deaths of 7 people. Although he didn't directly order the murders, the prosecution decided that his extreme religious ideas lead his cult following 'The Family' to murder on his behalf.
The 'Angel of Death'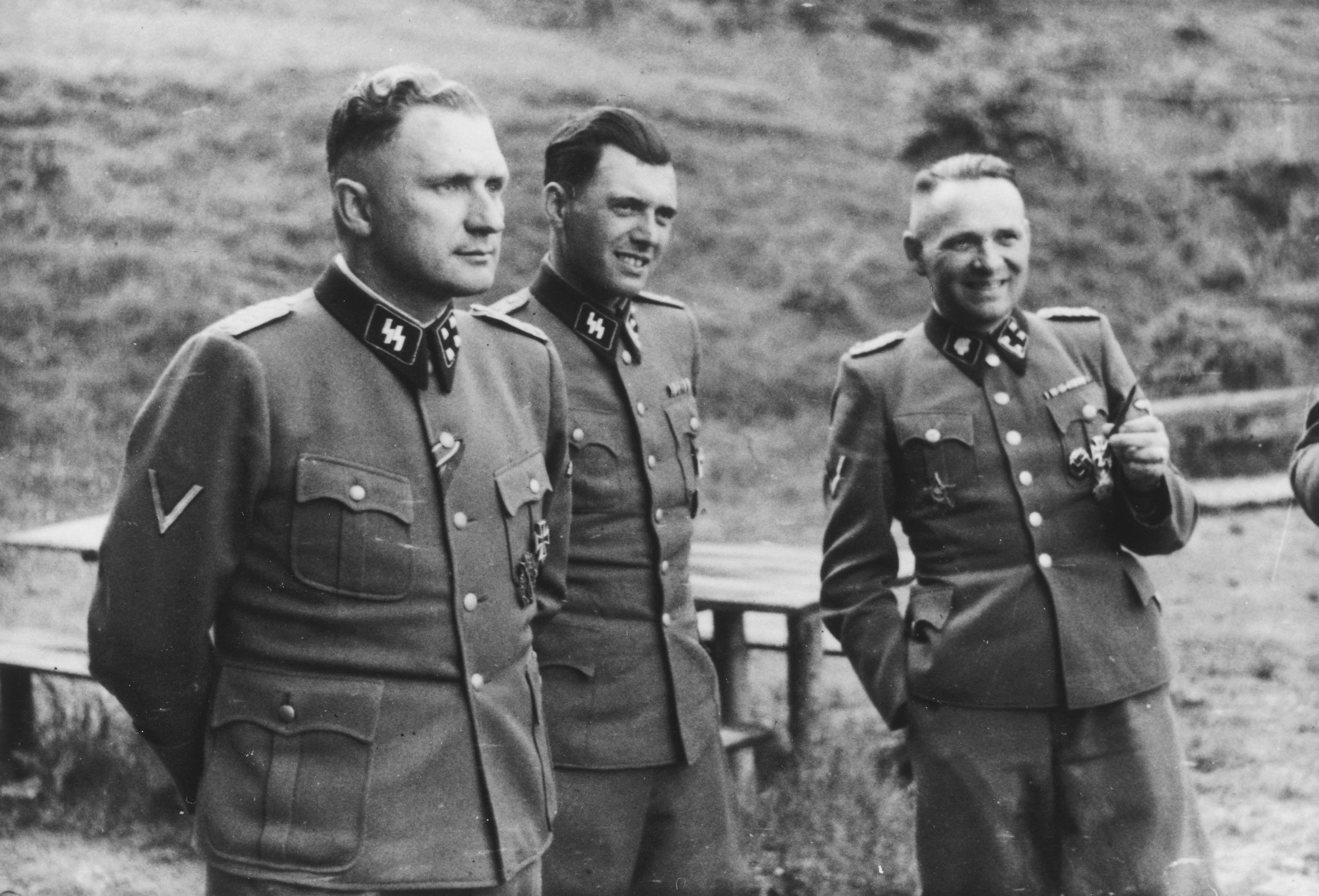 image source: Reddit
Josef, 'Angel of Death', Mengele (centre) performed deadly experiments on many prisoners during WW2. He personally selected prisoners himself to be murdered in the gas chambers, and he was rumoured to have been the doctor to have administered the gas himself!
Zodiac Killer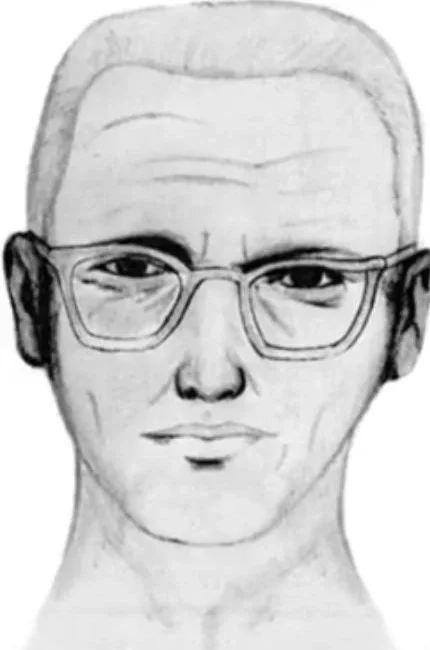 image source: Reddit
The Zodiac killer is one of America's most unsolved criminal cases. The Zodiac Killer murdered 5 people between 1968 and 1969 however taunted the police and made threats up until 1974. There have been many speculations as to the identity, however no-one has ever been officially caught for the crimes!
Saddam Hussein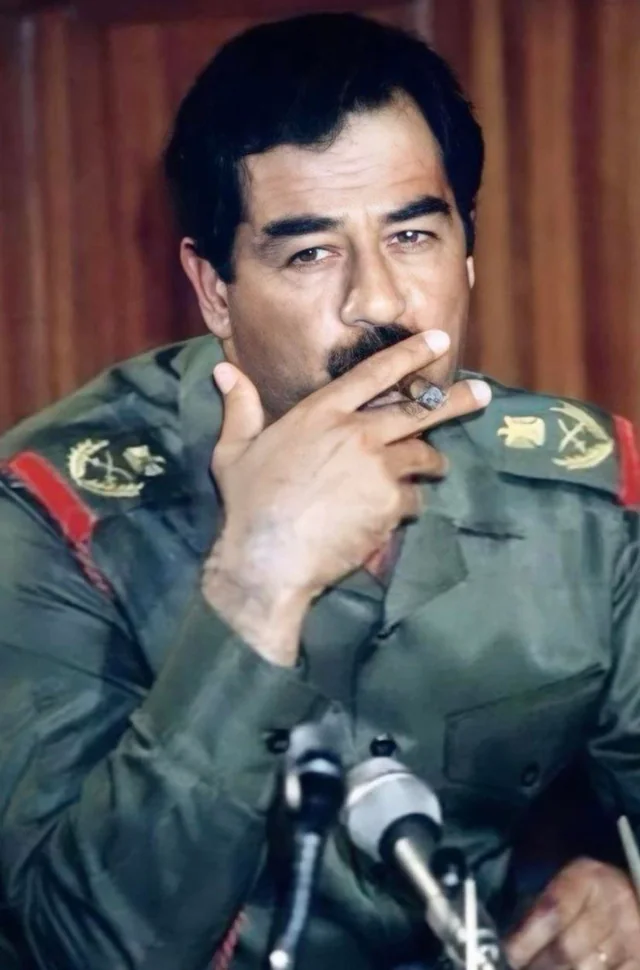 image source: Reddit
Saddem Hussein was an Iraqi politician who was known for ruling with an iron-fist. He used fear, intimidation and violence to brutally begin wars with neighbouring countries. He was sentenced to be hung on the 30th December 2006 for crimes against humanity.
'The Killer Clown'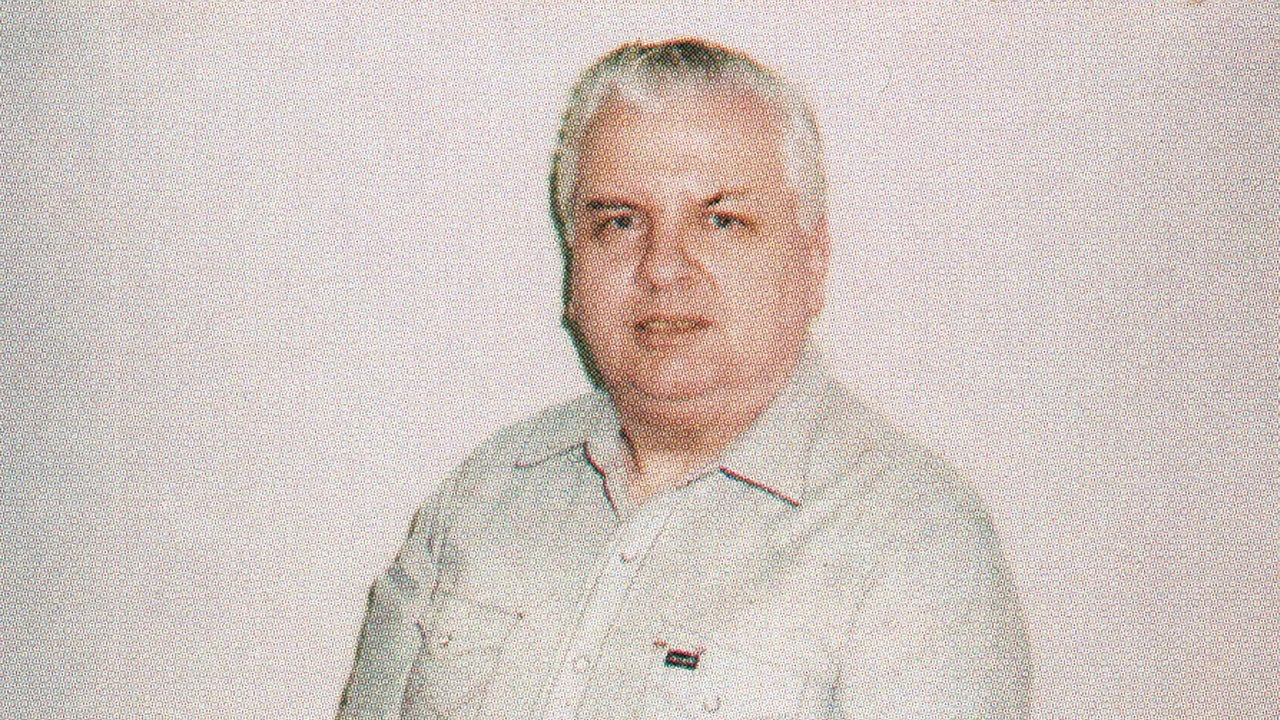 image source: Reddit
John Wayne Gary was an American serial killer, known as 'The Killer Clown'. He r*ped, tortured and murdered at least 33 young men and boys in the 1970's, with most being buried in the crawl space of his home. He was charged for the 33 murders, representing the largest number of charges to one person in American history!
The Kray twins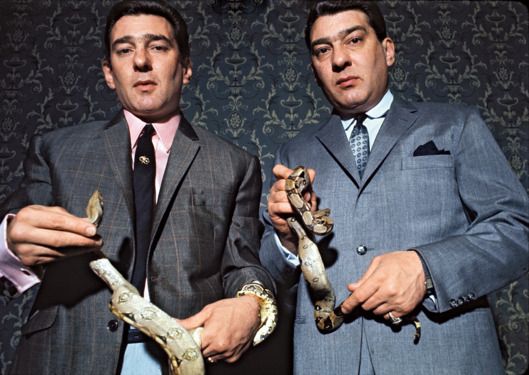 image source: Reddit
Ronald and Reginald Kray were identical twin brothers from London, United Kingdom. They were best known for being organised crime figures who ran a violent criminal empire in London's East End in the 1990's. The were involved in murders, armed robberies, arson, gambling and assaults and were arrested in 1968.
'Scarface'
image source: Reddit
Al Capone, known as 'Scarface' is notably the most famous gangster in the USA. He was charges with 22 counts of income-tax evasion from 1925-1929 as well as being charged with conspiracy to violate Prohibition laws from 1922-1931. He was found guilty and sentenced to 11 years in prison and ordered to pay $50,000.
'The Wolf of Wall Street'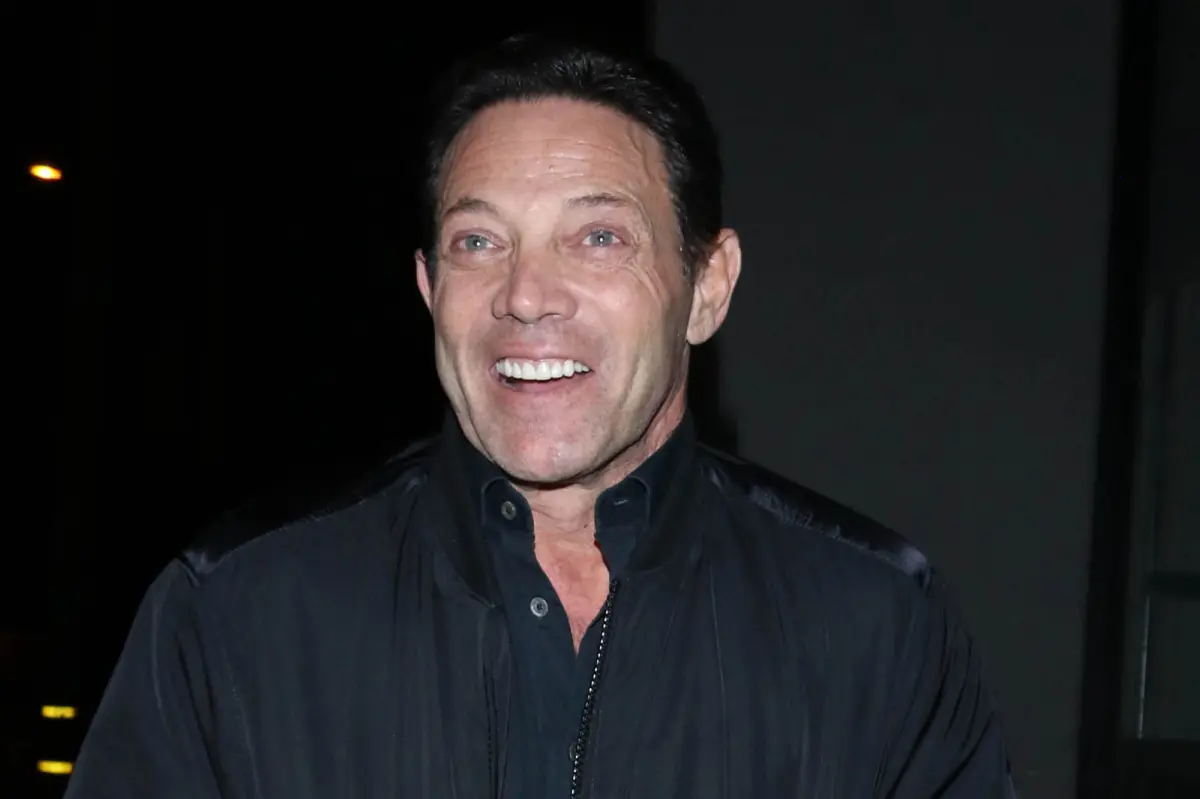 image source: New York Post
Jordan Ross Belfort is an American entrepreneur, financial criminal and former Wall Street trader who plead guilty to stock market manipulation in 1999. After his sentencing and time in prison, Belfort wrote two memoirs: the last being made in to a blockbuster film, and is said to be continuing to profit off of his white collar crimes today.
Bonnie Parker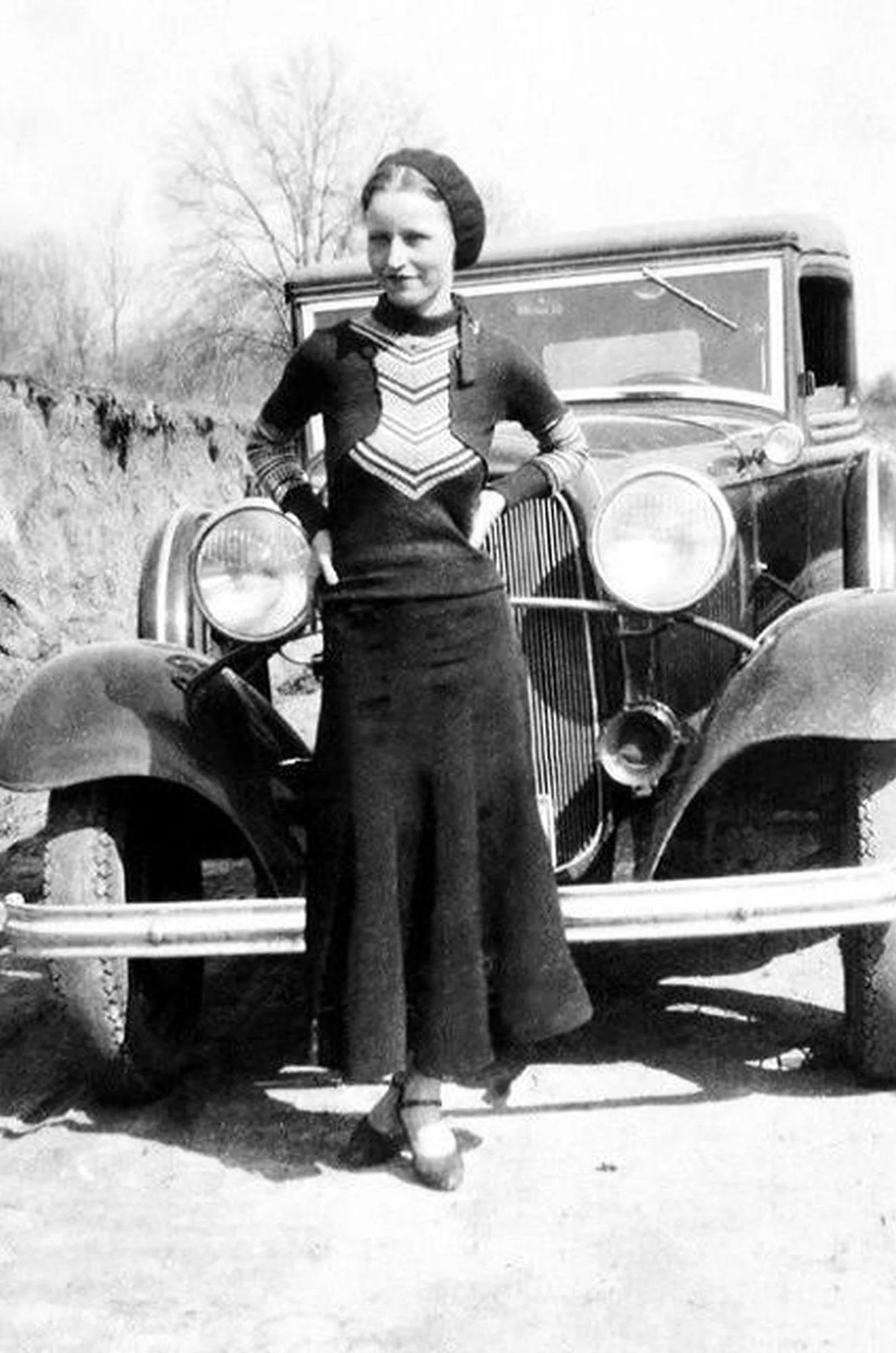 image source: Reddit
Bonnie Parker is better known as half of the notorious duo 'Bonnie and Clyde'. Bonnie and her partner Clyde entered in to a 2 year crime spree of robbing banks and small business. It span multiple states and killed numerous people and resulted in both Bonnie and Clyde being killed during an ambush on a highway in 1934.
'The Butcher of Plainfield'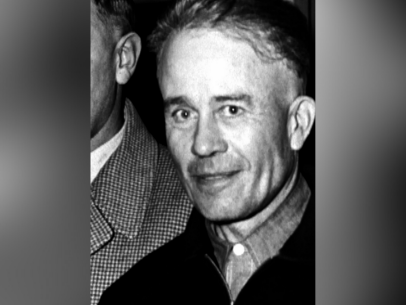 image source: Investigation Discovery 
Edward Theodore Gain gathered worldwide notoriety in 1957 after exhuming corpses from his local graveyard in Plainfield, Wisconsin. It is said that the American murderer, suspected serial killer and body snatcher harvested keepsakes from his victims bones and skin!
'The Most Hated Woman in Britain'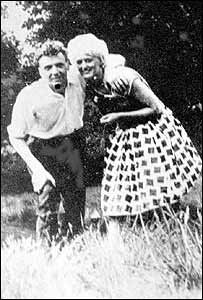 image source: BBC News
Myra Hindley, dubbed 'the most hated woman in Britain' was the second half of the duo who conducted the Moors Murders between 1963 and 1965. Alongside Ian Brady, Myra murdered 5 children aged between 10 and 17. She was seen as the mastermind behind the operation as she is said to have initially enticed the children over.
Oscar Pistorius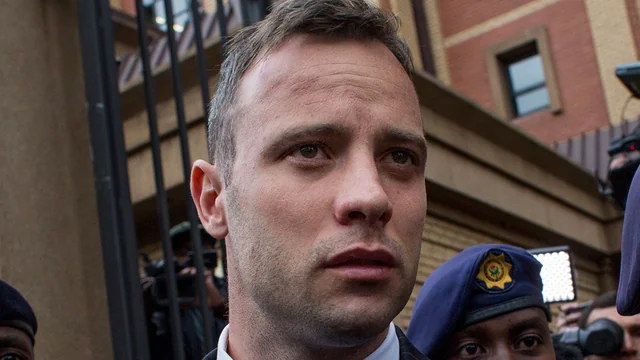 image source: Reddit
Oscar Pistorius is most well known for being a South African Para-Olympian. However in 2015, he was found guilty of brutally murdering his girlfriend Reeve Steenkamp in 2013 whilst she was in the bathroom, claiming he heard an intruder. He is currently serving 13 years for her murder.
H.H. Holmes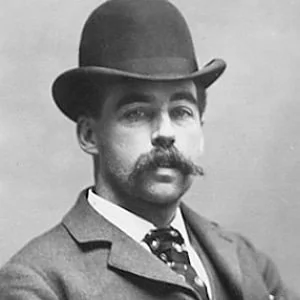 image source: Reddit
H.H. Holmes, born Herman Webster Mudgett, was a con artist and bigamist as well as one of America's first serial killers during 1891 and 1894. Holmes was hung for his crimes in 1896 after confessing he had killed 27 people, including his associate Ben Pitezel. However, these murders could not be linked to Holmes and he was only charged with the murder of 9 victims.
Jeffrey Dahmer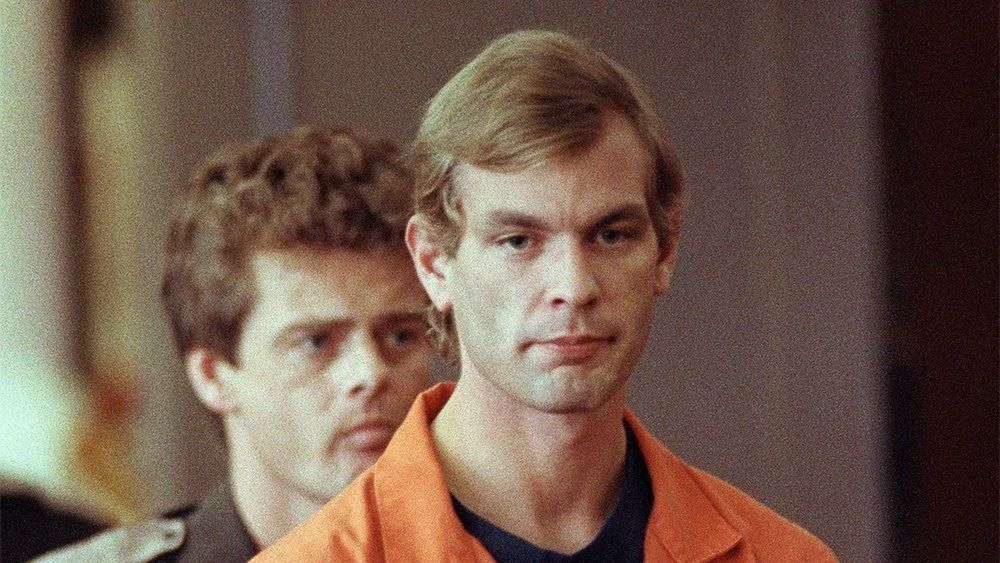 image source: Reddit
Jeffrey Dahmer, was an American serial killer and sex offender who killed and dismembered 17 males between 1978 and 1991. His murders involved necrophilia, cannibalism and the preservation of body parts. He died in 1994 Colombian Correctional Institution after being beaten to death by a fellow inmate.
'The Monster of the Andes'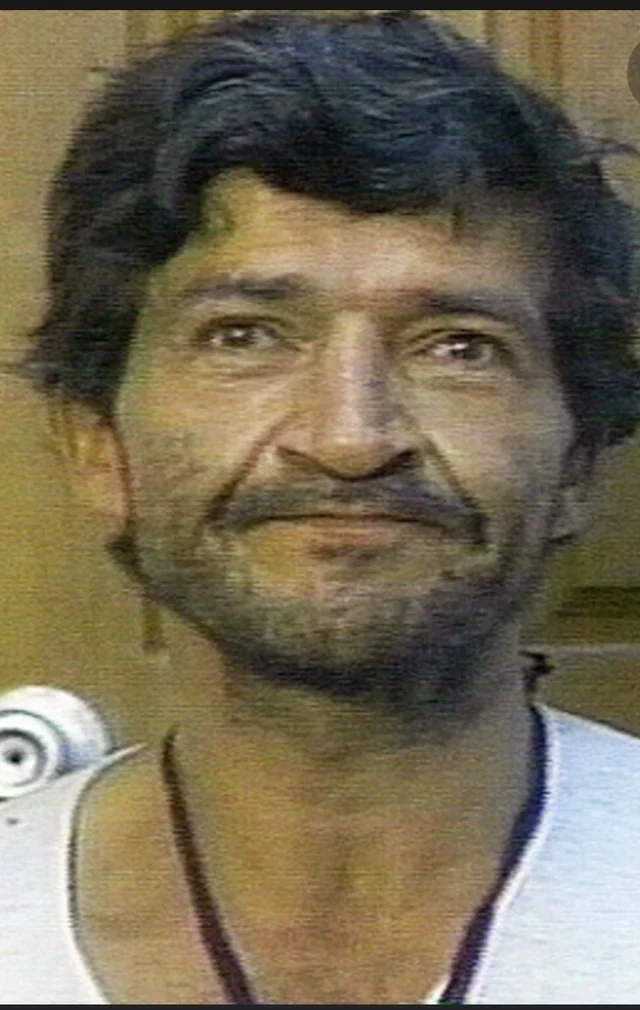 image source: Reddit
Pedro Lopez, dubbed 'The Monster of the Andes' is known for being a convicted Colombian serial killer, child r*pist and fugitive. It is said that he killed a minimum of 110 people during 1969-1980, with the majority of his victims being young women and girls, however Lopez claims his victim count to be beyond 300!
'Lucky' Luciano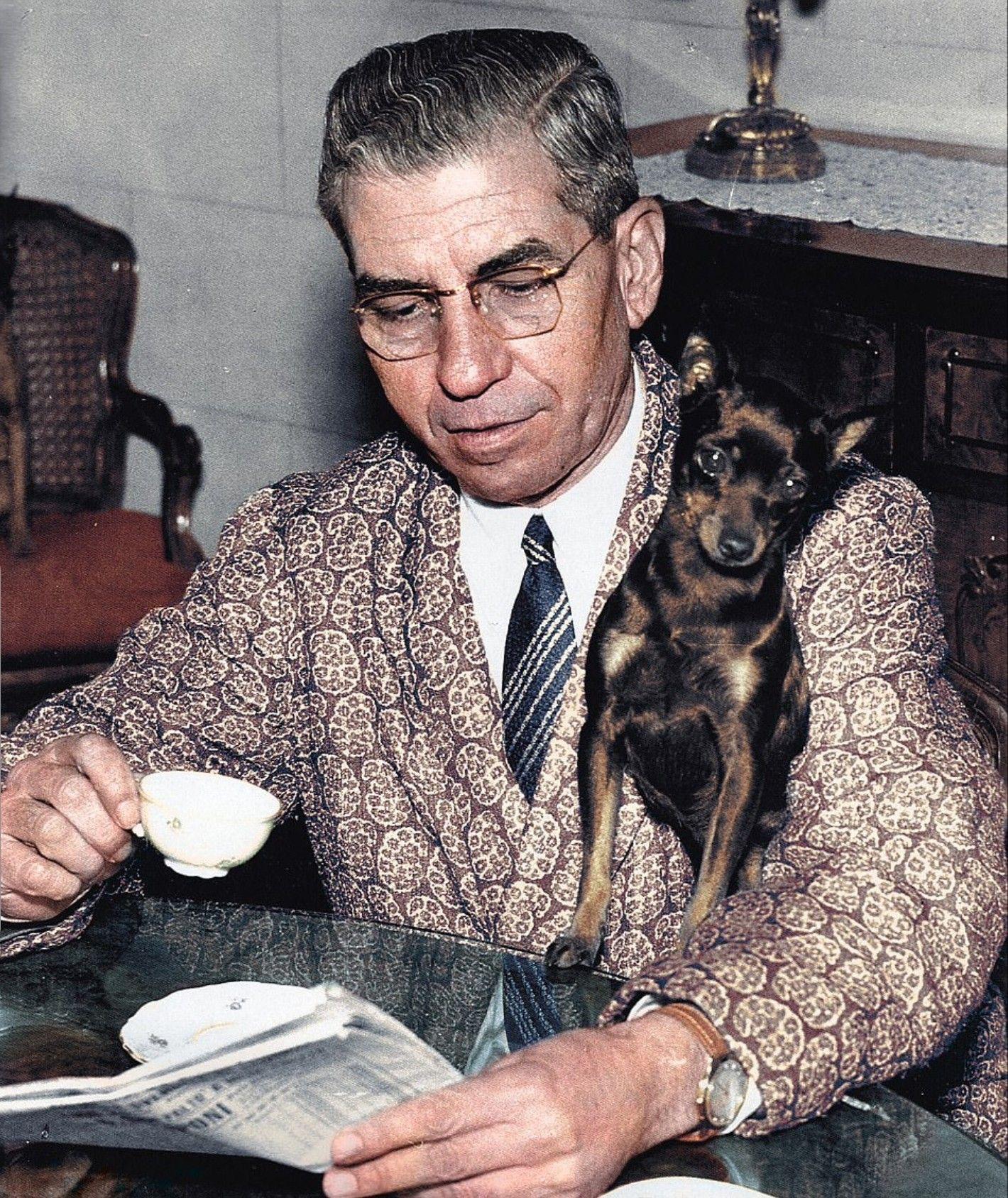 image source: Reddit
Charles Luciano, otherwise know as 'Lucky', was an Italian born gangster who became one of the top leaders in the New York Mafia, influencing the Mafia we know today, both from inside and outside of prison. He was later deported back to Italy, where he passed away in 1962.
Charles Bronson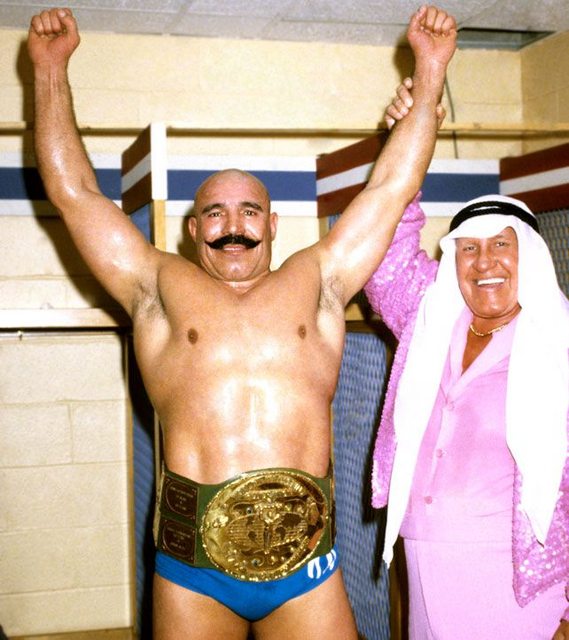 image source: Reddit
Charles Bronson is one of the UK's longest serving prisoners. He was convicted of armed robbery however soon earned the reputation of being a violent and dangerous inmate. He has since lost his bid for parole many times and is now 70 years old and still not suitable for release!
The Night Stalker
image source: Reddit
Richard Ramirez, otherwise known as the 'Night Stalker' was known as an American serial killer and sex offender between 1984 and 1985. It was said that he murdered and tortured over 25 victims! This was all before being arrested in 1985 and finally sentenced to death.
'The Craiglist Killer'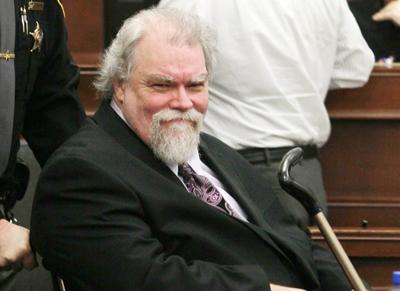 image source: Reddit
Phillip Maynes Markoff was a student charged with armed robbery and murder. He used 'Craigslist' to organize and meet young women to tie them up and rob them. It is said he wanted to be like 'Jack the Ripper' however he was not as prolific, having only been charged with a single murder. Throughout his trials he maintained his innocence and pled not guilty.
'BTK'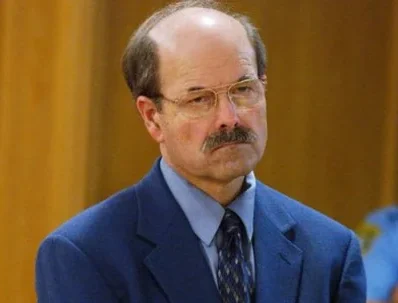 image source: Reddit
Dennis Lynn Radar, known as 'BTK' is an American serial killer who murdered 10 people between 1974 and 1991. Radar specifically targeted women and often bound them and suffocated them, leaving clues for the local authorities, which later led to his arrest. He pled guilty and is now serving 10 life sentences for his crimes.
Lee Harvey Oswald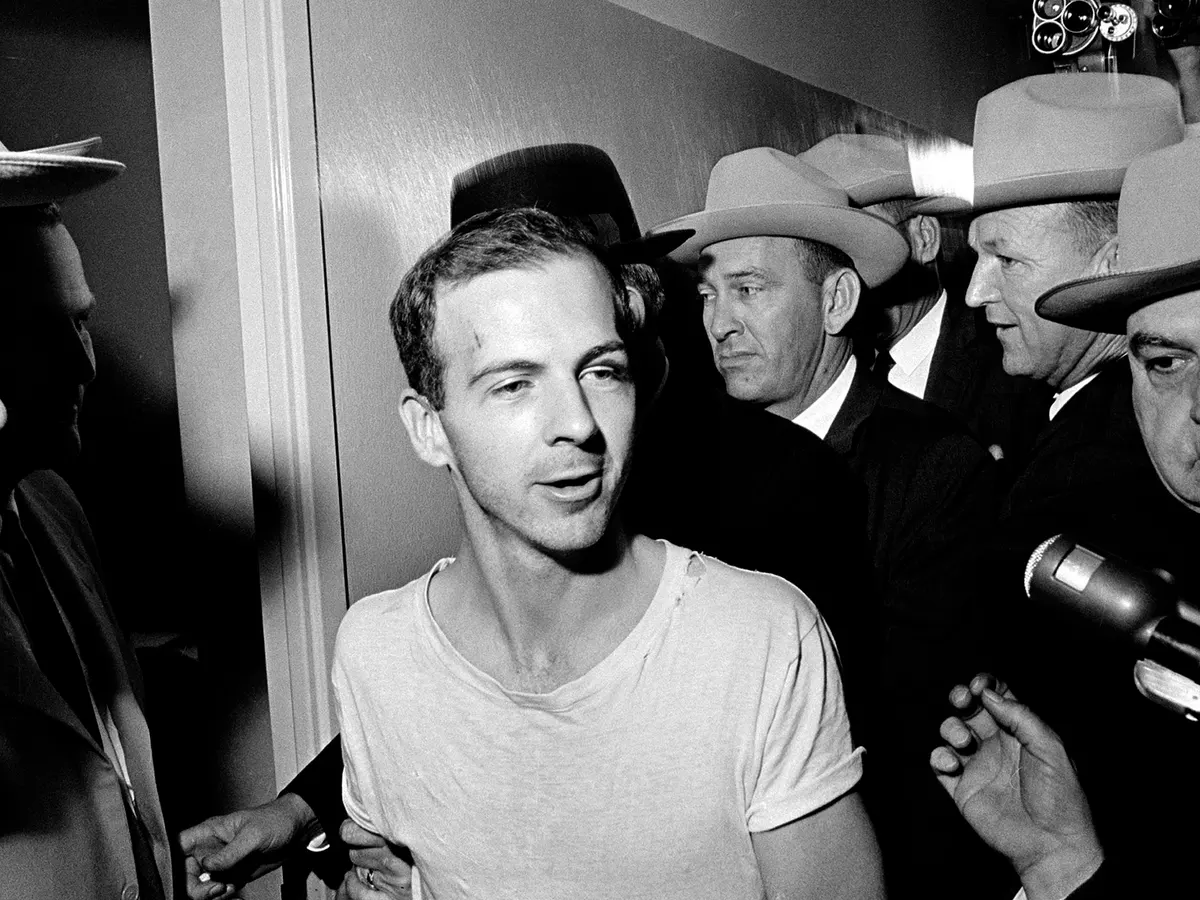 image source: The Guardian 
Lee Harvey Oswald was known originally as U.S. Marine veteran. In 1963, he was the one accused of assassinating the US president at the time, John F. Kennedy. He was then actually was murdered two days after his apparent admission by Jack Ruby whilst in police custody!
Hideki Tojo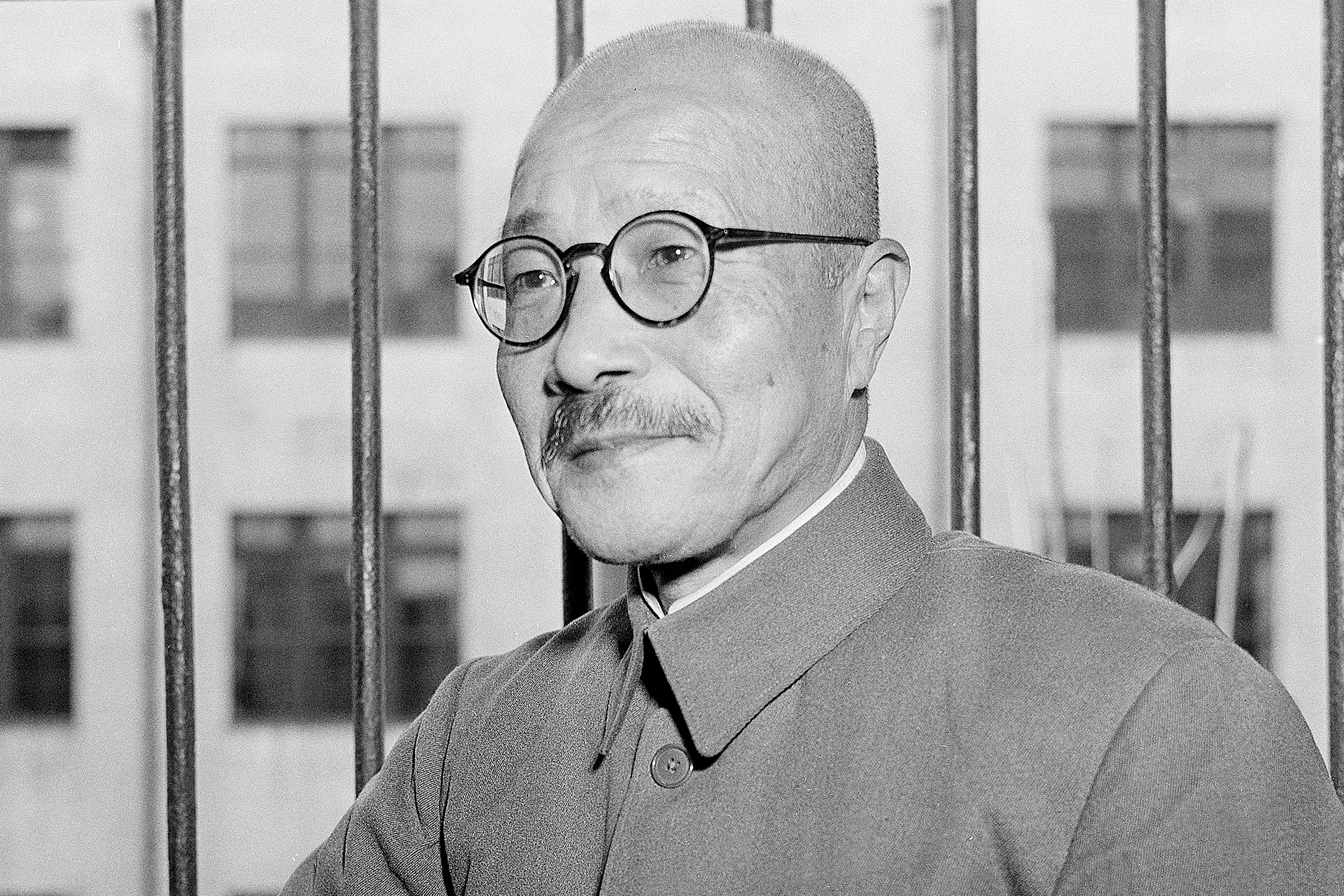 image source: NBC News
Hideki Tojo was a Japanese politician. He was known for being the Japanese prime minster, a military leader and a convicted war criminal for his crimes during WWII. During his time as the leader of Japan, he famously led the countries' war efforts after the attack on Pearl Harbour in 1941.
Joseph Kony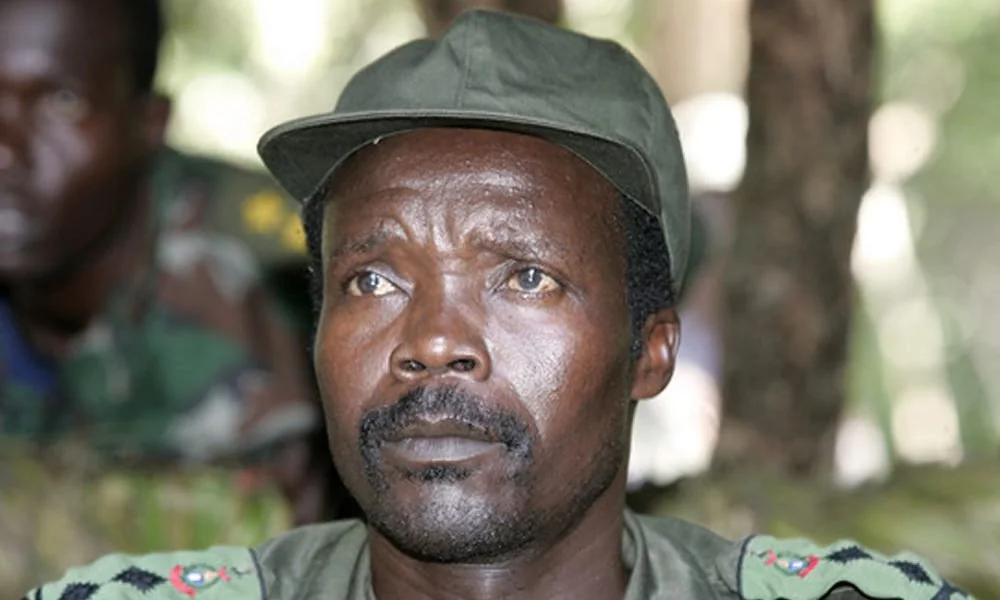 image source: Reddit
Joseph Kony, commonly known as JRK, is a Ugandan terrorist and brutal killer who led the Lord's Resistance Army terrorising Northern Uganda and neighbouring countries. He is known as Africa's most wanted for his war crimes and is yet to be arrested as he continues to evade law enforcement.
'Serial Baby Killer'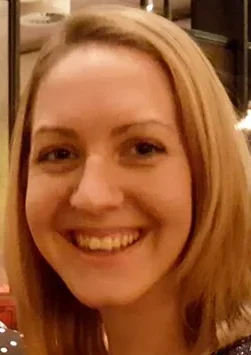 image source: Reddit
Lucy Letby is a former neonatal nurse who turned baby serial killer after she was recently convicted of murdering seven infants and attempting to murder a further six more at the Countess of Chester hospital, United Kingdom between 2015-2016. It is said that she is one of the most notorious serial killers in the UK of modern times.