The Most Luxurious Spa In Each US State
By Jessica O'Neil
3 weeks ago
Alyeska Nordic Spa - Alaska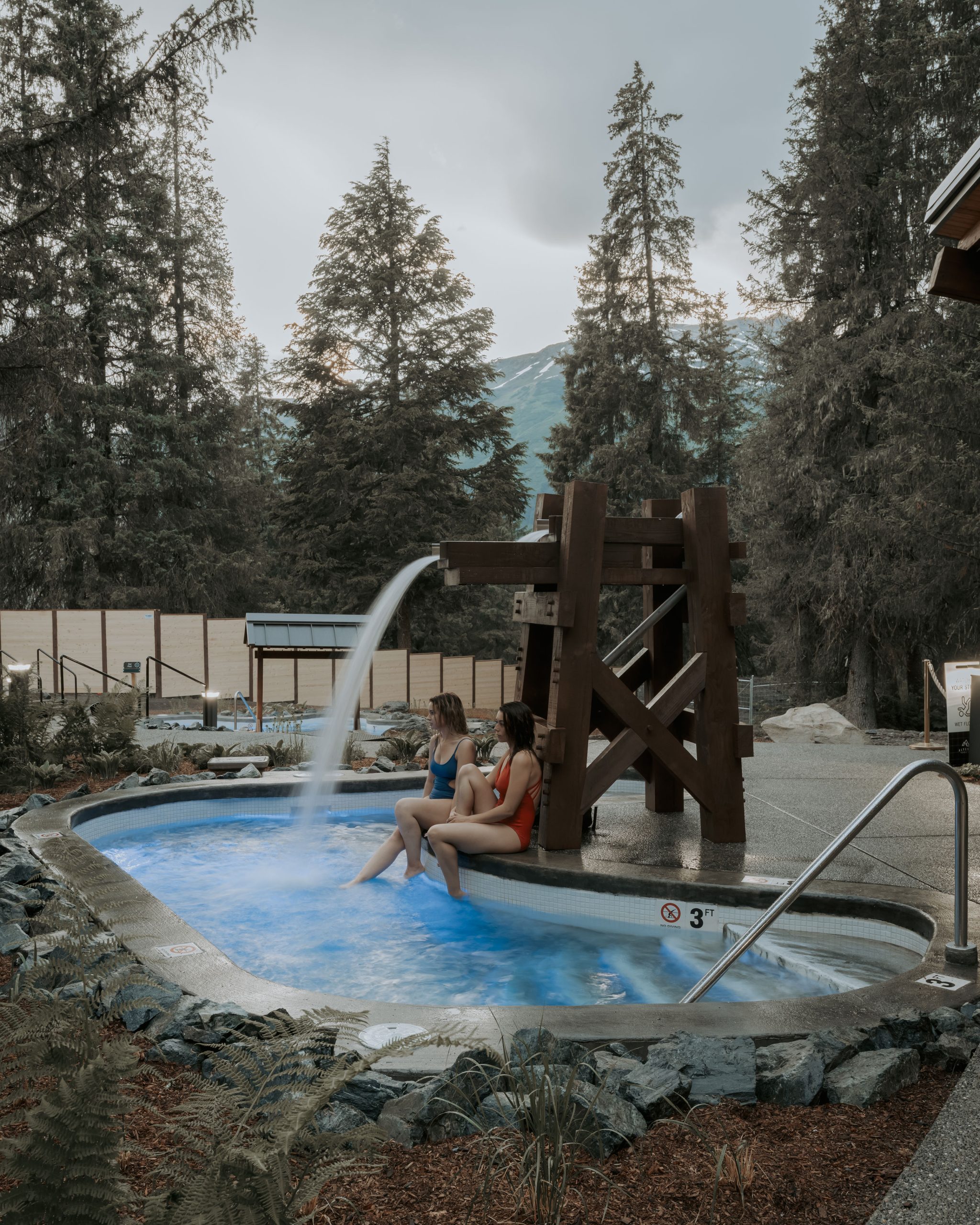 Image Source: Visit Anchorage
One of the main benefits of a Nordic spa is the emphasis on hydrotherapy, which allows you to utilize the benefits of hot and cold water to release toxins from your body. The facility is adults only, so you don't have to worry about running into any screaming children during your trip. You'll have a full view of the Chugach mountains as you lounge in the pools. Feel free to enjoy access to the Finnish sauna, exfoliation cabin, and rainforest steam rooms to make the most out of your stay.
Castle Hot Springs - Arizona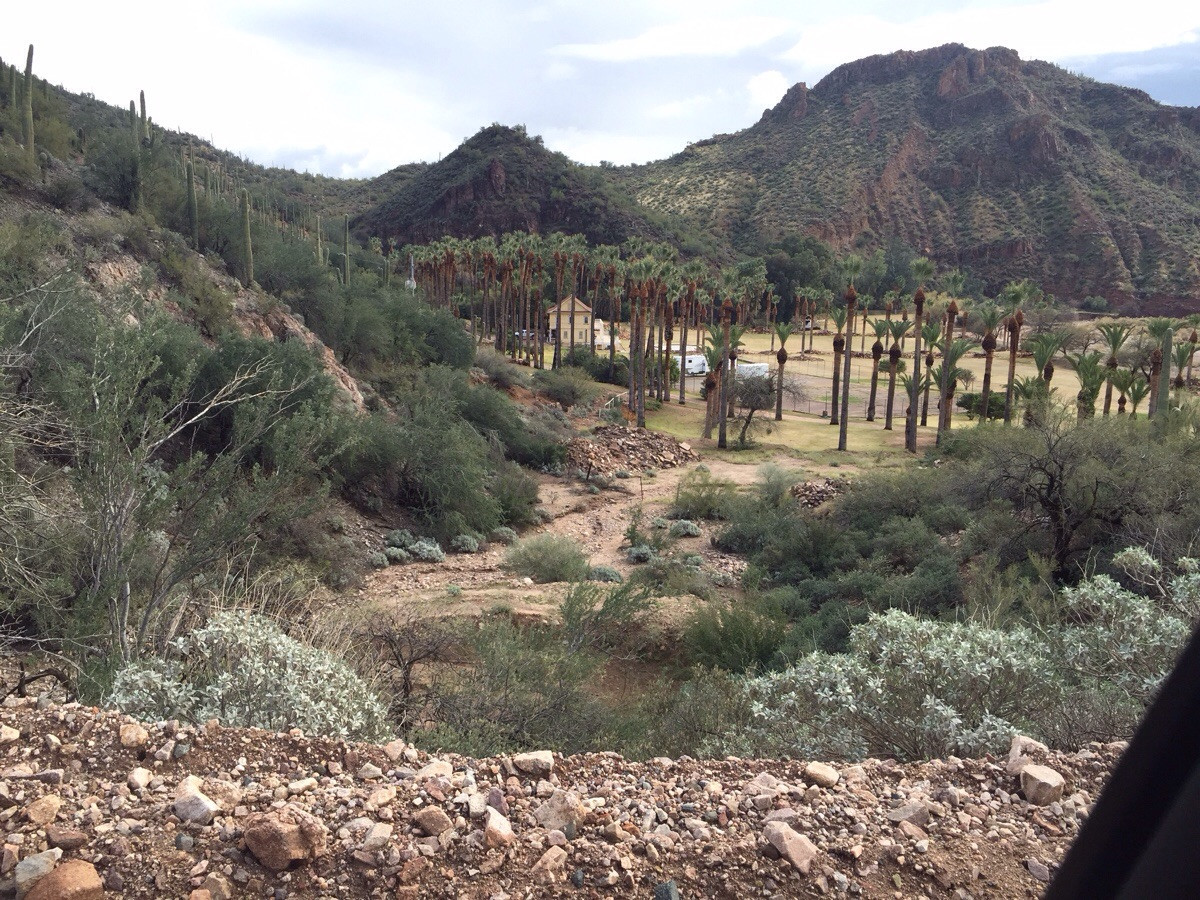 Image Source: Reddit
A global pandemic has renewed the public's desire for wellness retreats, and Arizona is one of the perfect places to get away and focus on your health and happiness. Castle Hot Springs requires you to stay overnight, but the experience is worth it. Farm-to-table, five-star dining, reiki therapy, and soaking in the hot springs before retiring to your private bungalow are revitalizing, impactful, and good for the soul.
Cal-a-Vie - California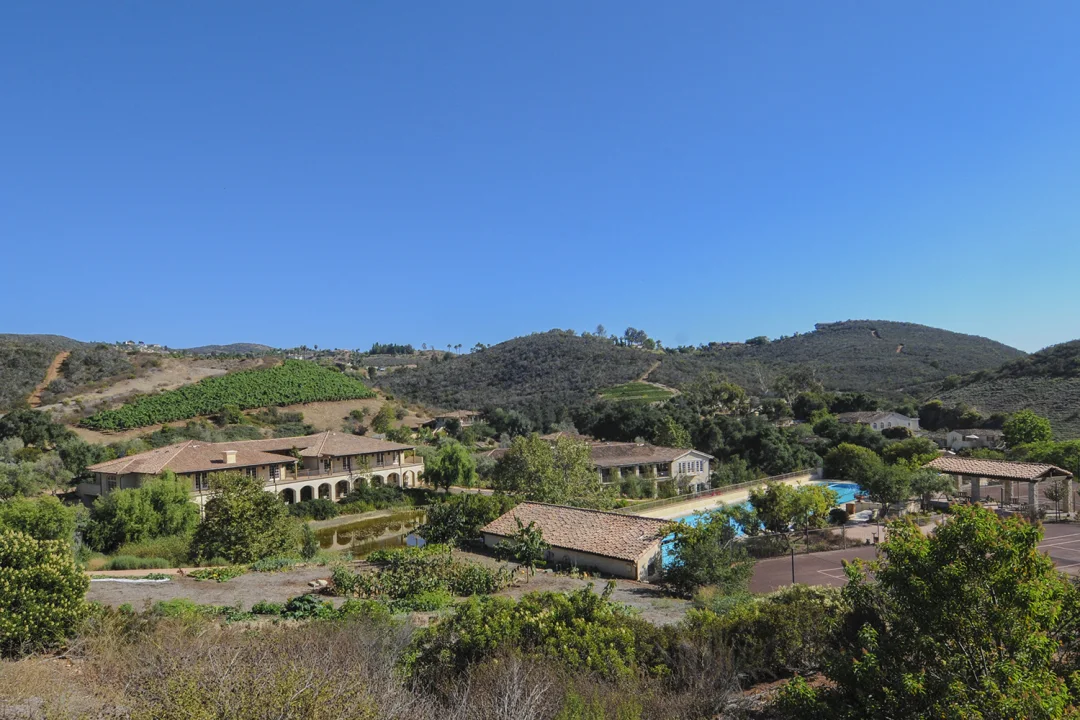 Image Source: Houstonia Magazine
This health spa is one of the most beautiful wellness locations in California. Though your itinerary is rather packed during your stay at Cal-a-Vie, it is anything but stressful. Start off your day with a scenic hike, followed by a nutritional breakfast of poached egg, spinach, and tomato jam. Spend your afternoons receiving a nourishing Vinothérapie Grape Skin Wrap and end the day at the Observatory stargazing with a renowned astronomy expert. The rooms are thoughtfully curated, providing unparalleled rest and relaxation.
The Broadmoor - Colorado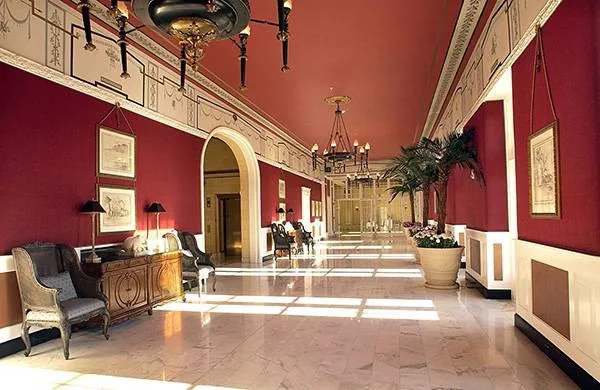 Image Source: Reddit
Feel the crisp autumn air at this Colorado Springs resort! The Broadmoor is classy and chic, with decor that makes you feel right at home. A session at the dry sauna will relieve your body of harmful toxins and give you a natural glow. Receive an oxygen infusion to maintain your youth, and cleanse your skin with the Pure Fiji Scrub & Massage. This is the perfect location for a casual bachelorette party or preparation the night before your wedding.
Winvian Farm - Connecticut
Image Source: Reddit
Full of rustic charm and luxurious amenities, Winvian Farm is a renowned getaway in Morris, Connecticut. Indulge in a mindful yoga session before receiving a hot stone massage or Hydralessence Facial. Then, spend some time in a huge waterfall jetted tub before retiring to your enormous bed in Beaver Lodge. The decor is reminiscent of an upscale camping experience. Everything feels as if it grew right out of the earth, allowing you to connect with Mother Nature and restore your relationship with the environment.
Acqualina Resort & Residences on the Beach - Florida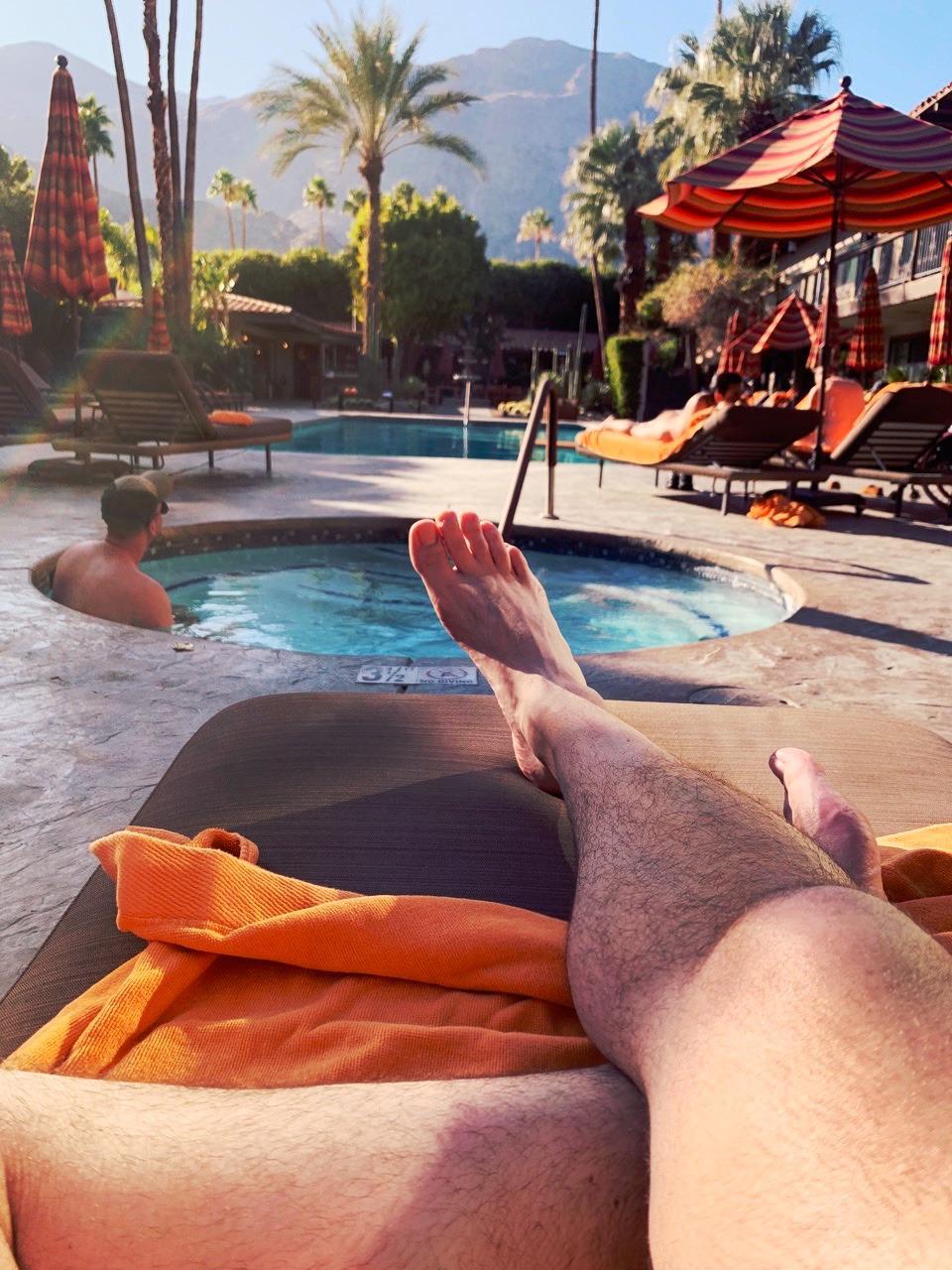 Image Source: Reddit
This resort has received Five Stars by Forbes Travel Guide, and with good reason. With the regal red decor accents and beachfront, Mediterranean-style architecture, you'll feel like royalty. Acqualine incorporates ancient traditions and remedies into their spa treatments, tackling common bodily issues with therapies like TMJ Release Massage and packages curated especially for pregnant moms. Restore your skin barrier with the Collagen Sculpting Facial, or unwind with the Abhyanga Massage, which is geared toward destressing and restoring your natural sleeping patterns.
Chateau Elan Winery & Resort - Georgia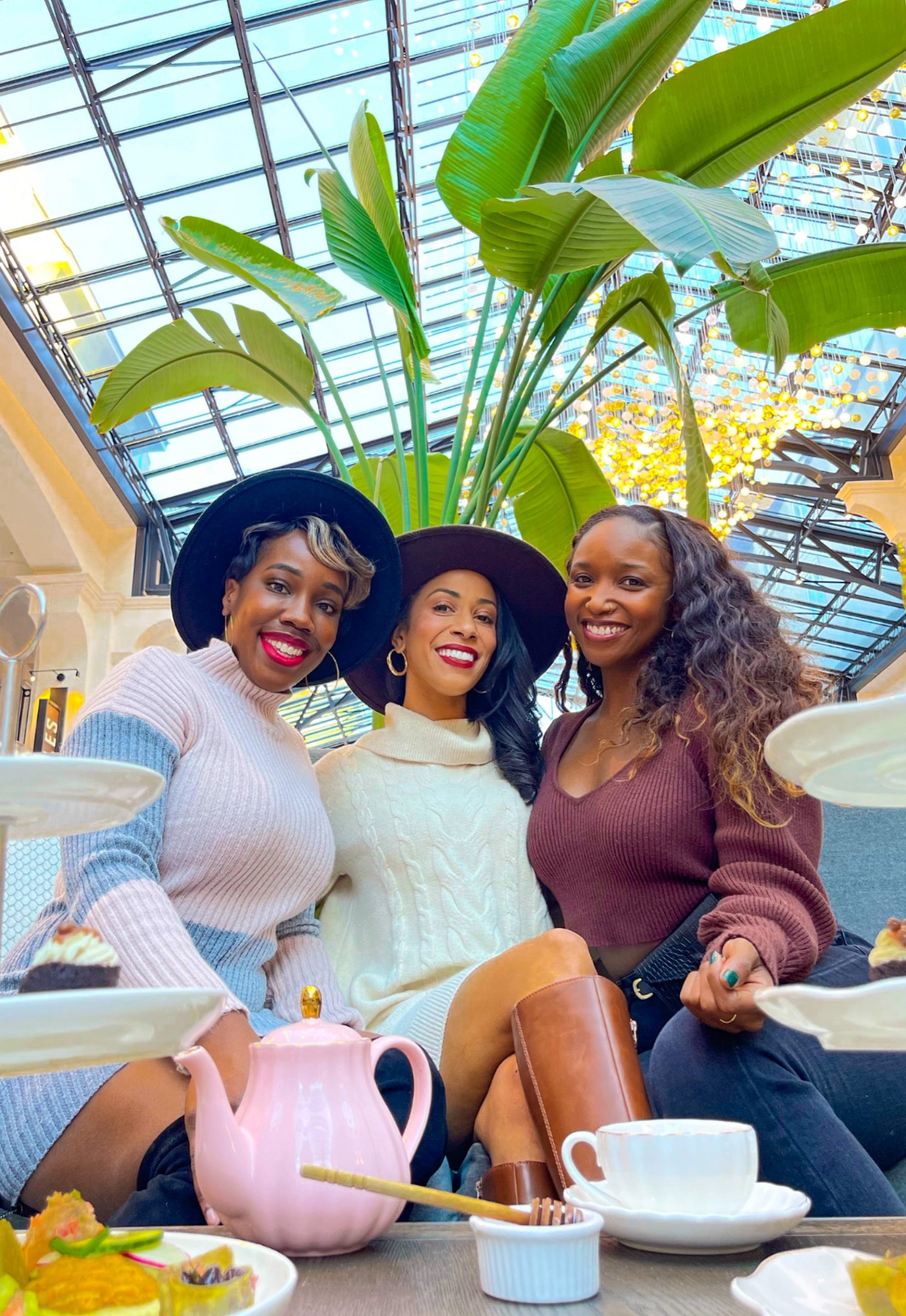 Image Source: The Fancy Francy
Couples who believe wine and golfing should always be a part of a wellness regimen gravitate to this resort and spa. This resort has a French aesthetic and dining accommodations that attend to all of your cravings, whether they be for casual Irish fare or a cup of artisan coffee. This is also the perfect location for the grand wedding of your dreams. Before the big day, don your complimentary robe and slippers and give your skin a custom Codage Couture Facial, which stimulates the facial muscles and regulates blood flow.
Mauna Lani - Hawaii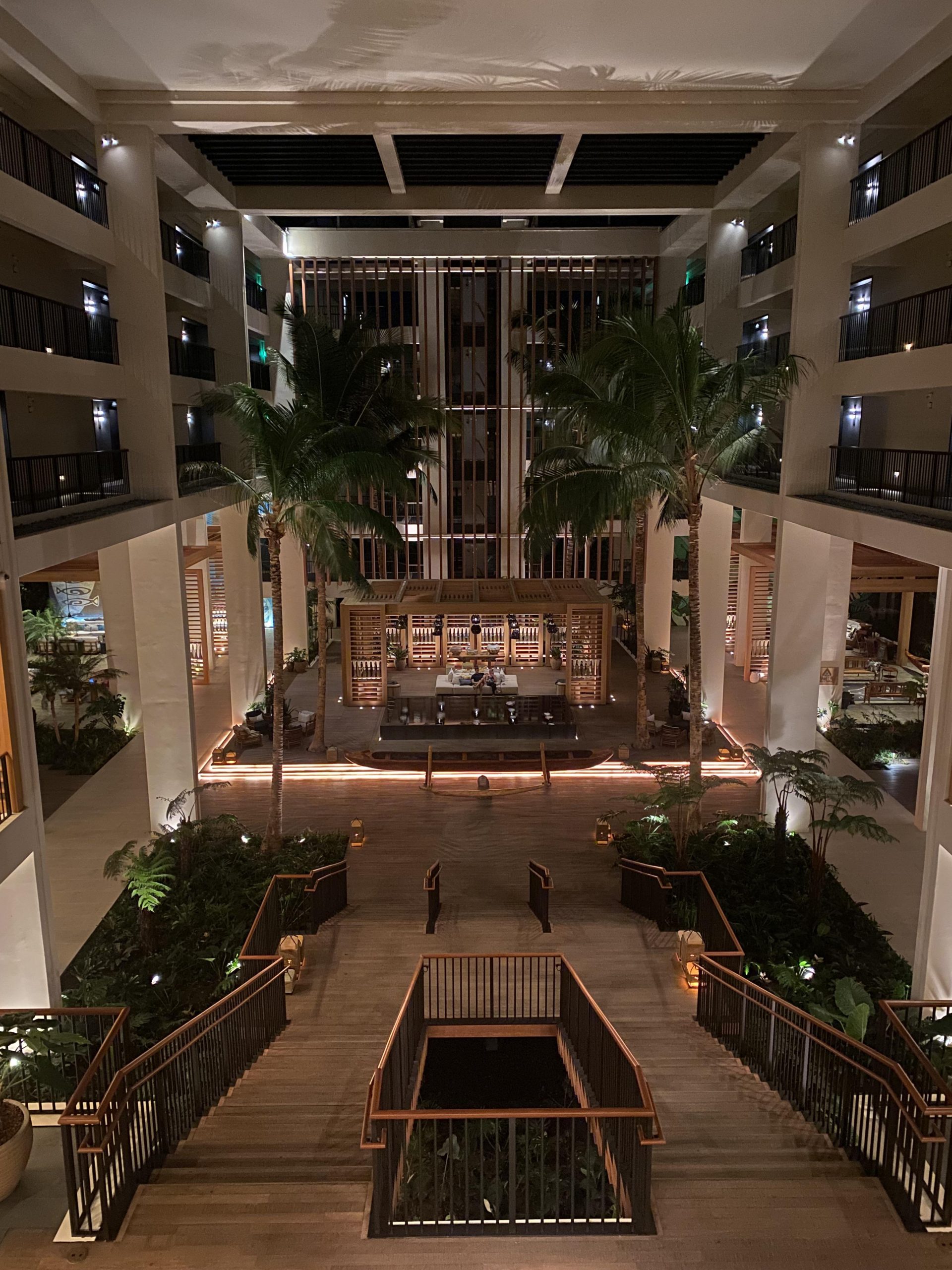 Image Source: Reddit
There is no better resort in Hawaii for relaxation and wellness than Mauna Lani. This resort prides itself on offering spa treatments infused with farm-fresh, local ingredients, allowing you to truly reap the benefits of the island. You are also free to explore the goop shop by Gwyneth Paltrow, where you can request a personalized shopping experience tailored to your fashion and clean beauty needs.
AIRE Ancient Baths Chicago - Illinois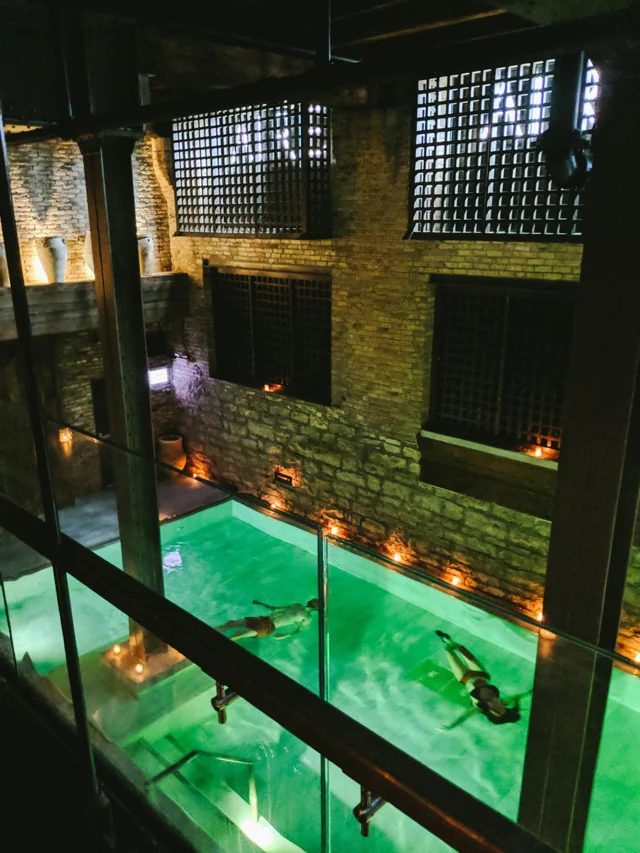 Image Source: Reddit
AIRE experiences were curated with the healing properties of the traditional baths of ancient Rome and Greece in mind, which is why each location is nestled in a historical building in a large city. AIRE Chicago offers multiple experiences like the Love Constellations 60', which includes a thermal tour, salt exfoliation, massage, and fresh fruit juice.
Four Seasons New Orleans - Louisiana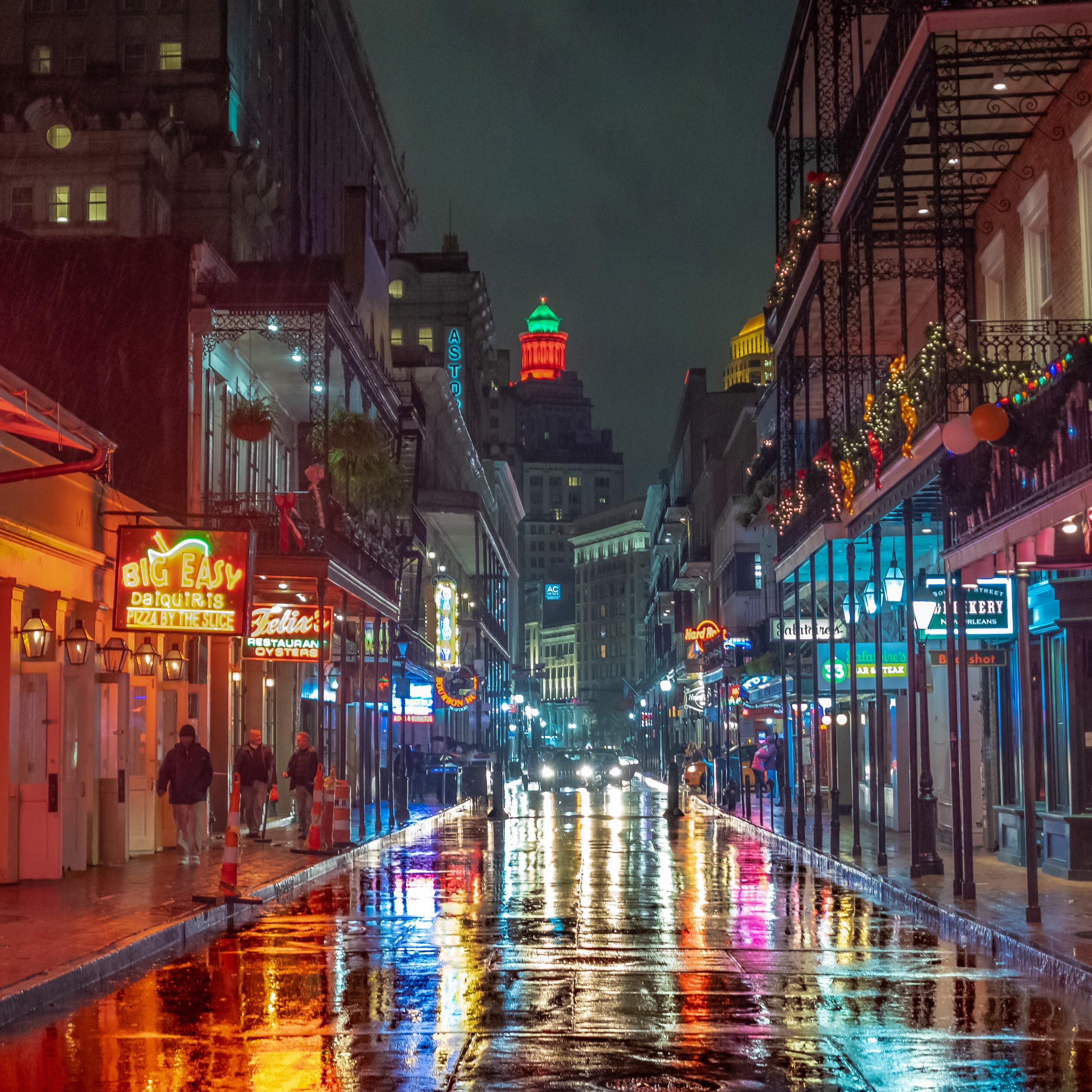 Image Source: Reddit
Any Four Seasons hotel is well worth the price, but the spa experience here sets this location apart. Enjoy a Triple Lift Facial with Micropuncture Lab technology for collagen stimulation that fights signs of aging. You can also benefit from the spa and cabana packages, which entertain up to four or six guests with champagne, massages, and facials.
Cliff House - Maine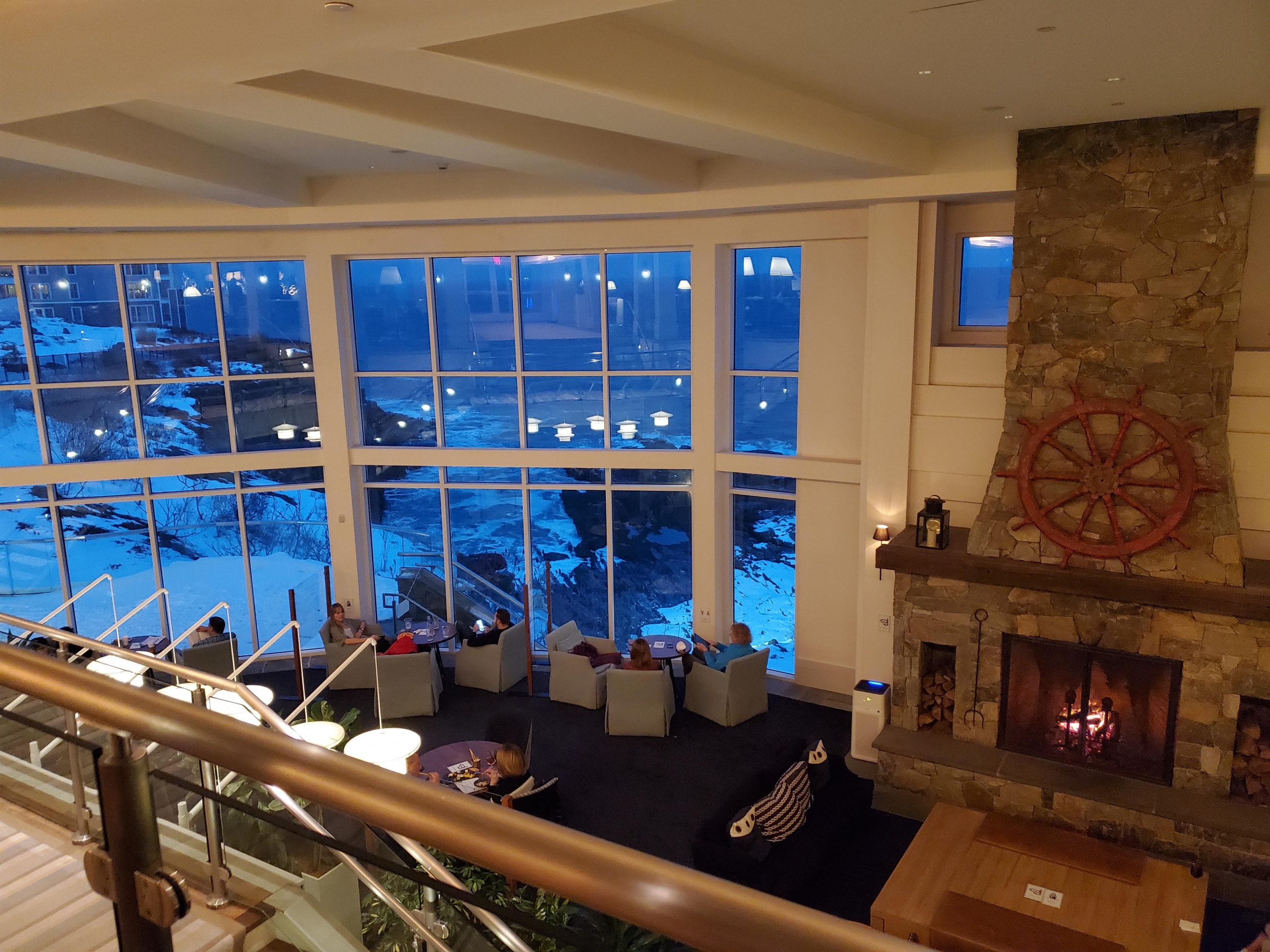 Image Source: Reddit
Perched on cliffs in southern Maine, this resort takes scenic luxury to a new level. Receive a HydraFacial to replenish dry, sun-damaged skin, and relish in body rituals like the Marine Detox Mud Wrap, which drains your lymph nodes through dry brushing and stimulates cell turnover.
Miraval Berkshires Resort and Spa - Massachusetts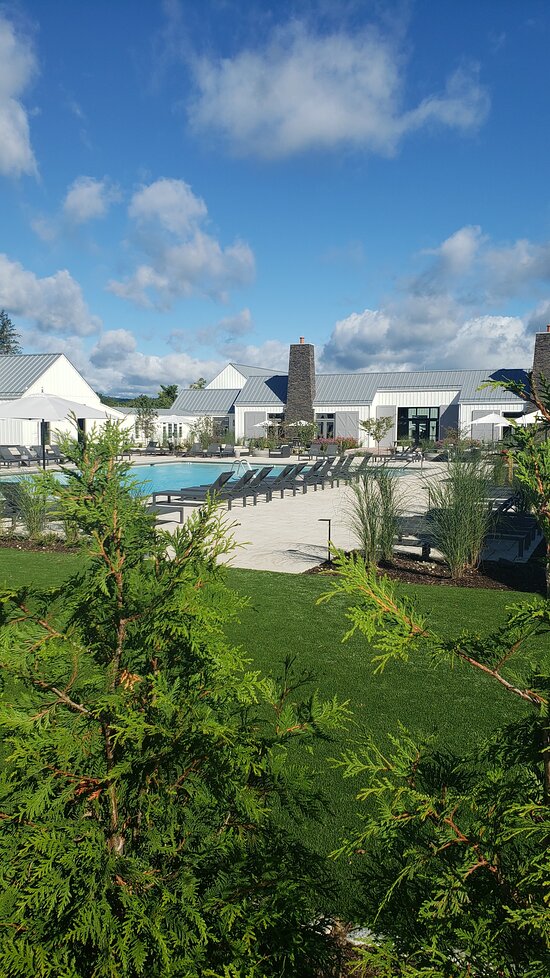 Image Source: Tripadvisor
This spa is regarded as one of the very best in New England. Detox in the sauna and steam rooms, nourish your body with herbal teas, and balance your chakras with ayurvedic treatments like the Pradhana Veda, which includes a warm oil body and scalp massage. Invest in the Manuka Honey Manicure too if you want the softest hands of your life.
The Ranch at Rock Creek - Montana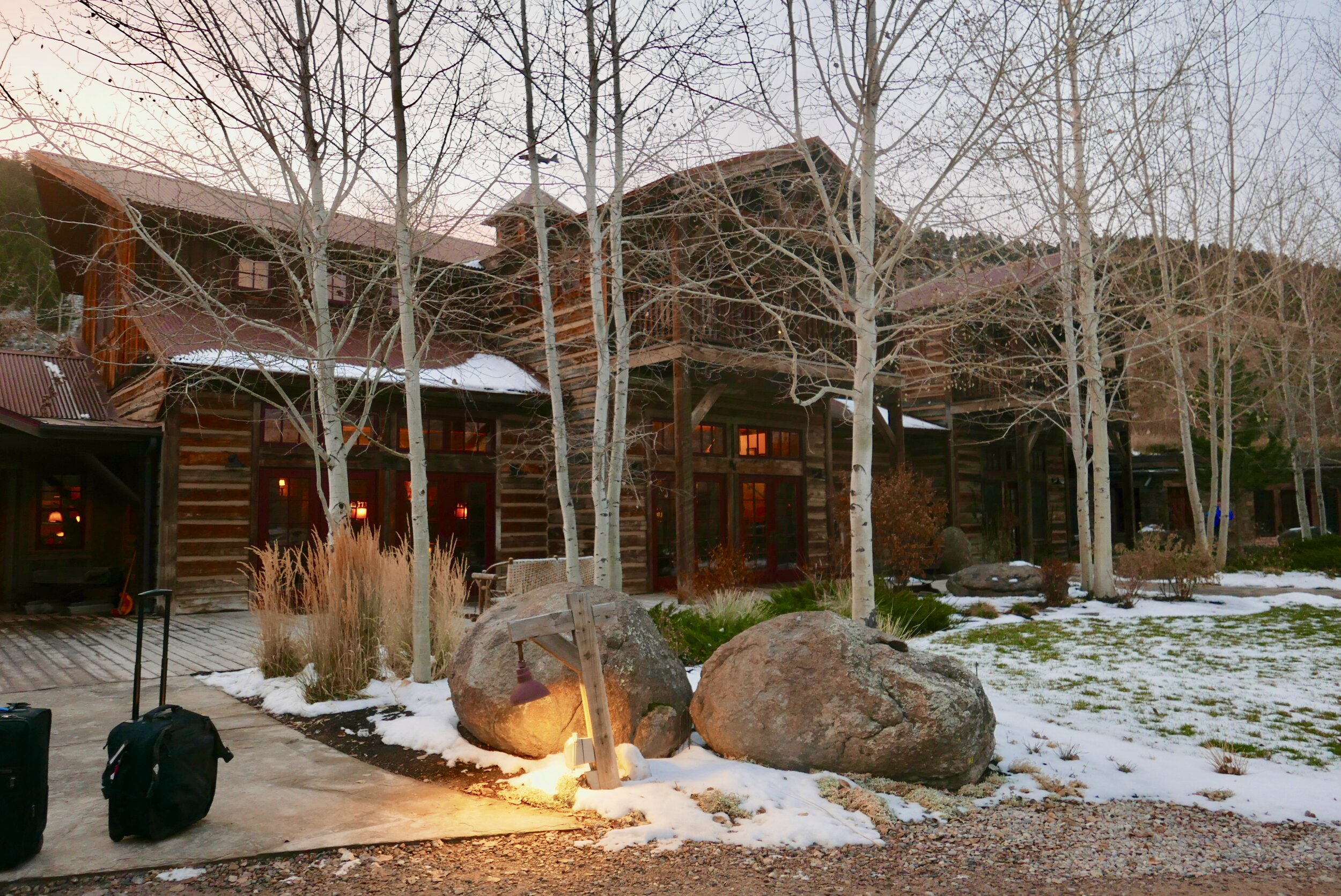 Image Source: Follow Ann
Can a dude ranch be luxurious? The Ranch at Rock Creek thinks so. Go glamping with your gal pals in gorgeous cabins and soothe your muscles in the hot tub after a day of horseback riding and archery. Then, receive a CBD massage to melt all your tension away, or hope in a Conestoga wagon for a luxury massage unlike any other.
Qua Baths & Spa - Nevada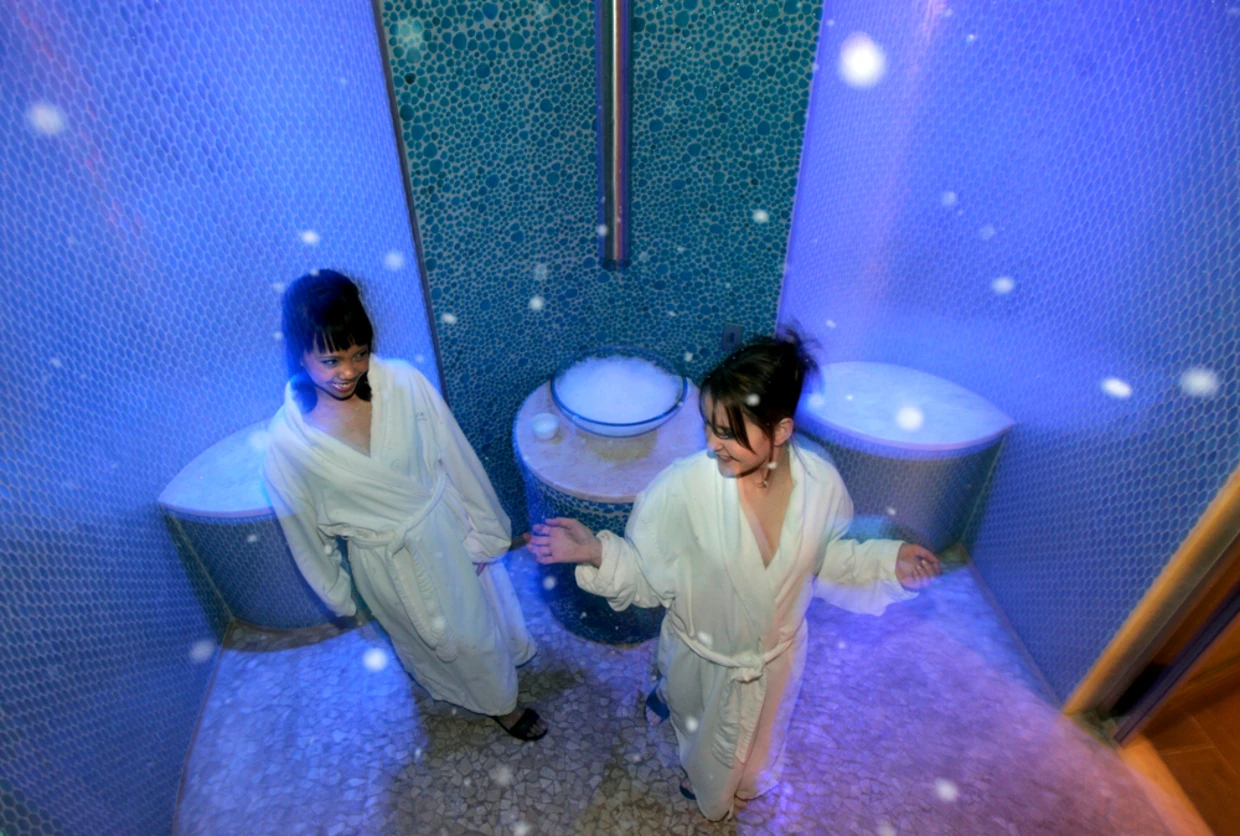 Image Source: NBC News
This 50,000-square-foot spa features healing Roman baths and a spa menu that features deep tissue, CBD, and Swedish massages, along with a Fire & Ice facial that can restore irritated skin. Located in Caesar's Palace, you can escape the stress of an unlucky day of gambling and renew your senses in the Arctic Ice Room, which reduces inflammation and encourages proper blood flow.
Spa at Omni Mount Washington - New Hampshire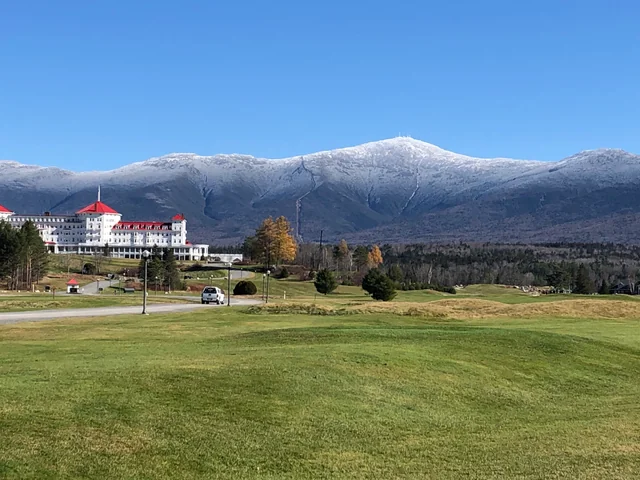 Image Source: Reddit
You'll definitely feel like old money when receiving treatment at this spa. Finish a long day of golfing with a hot stone massage. Receive a custom Babor Collagen Lifting Facial for skin-plumping, or enjoy the Root to Crown Experience, a nearly 2-hour session that nurtures your body from head to toe.
SoJo Spa Club - New Jersey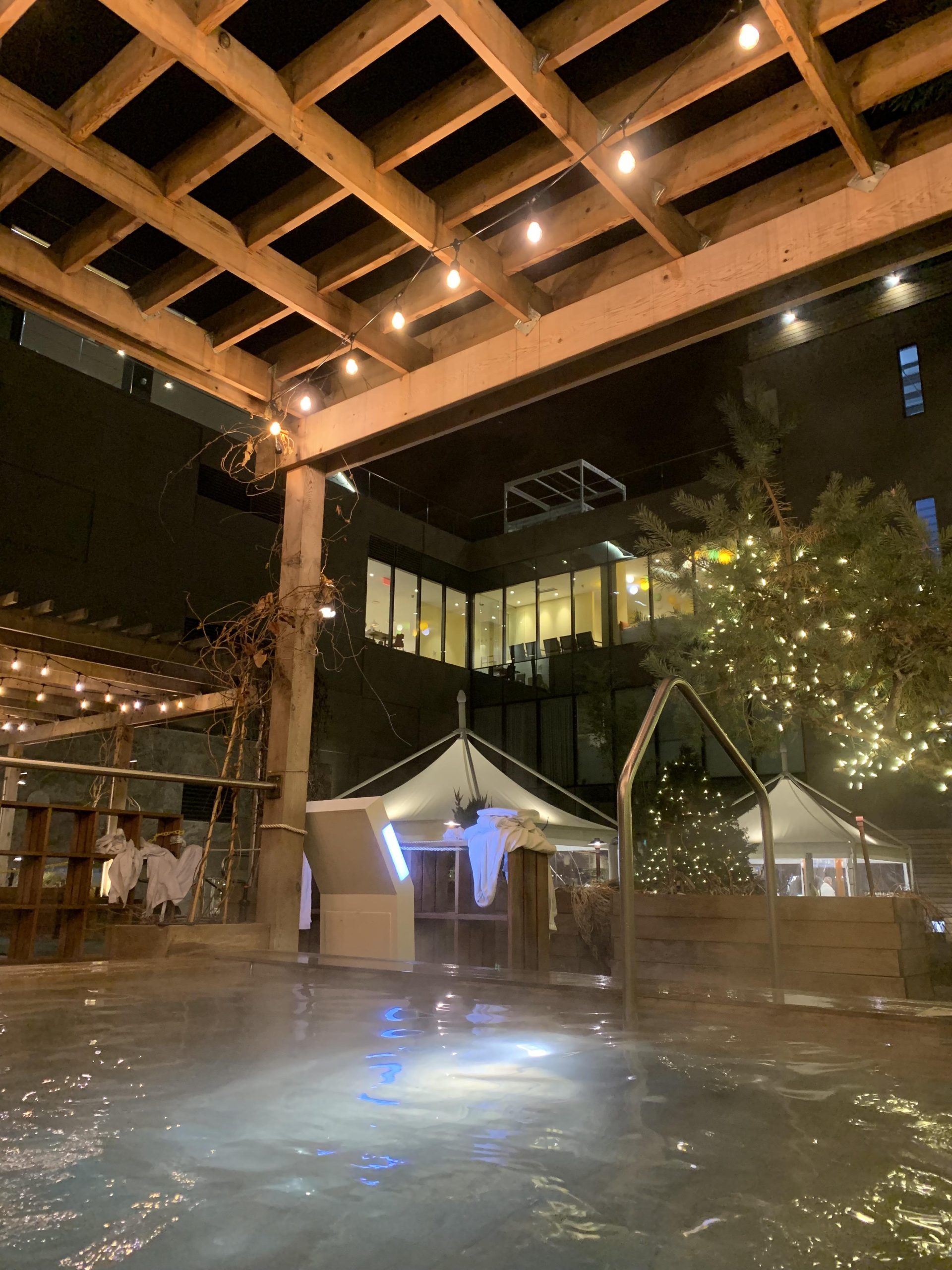 Image Source: Reddit
A contemporary, Western take on a Korean bathhouse, SoJo offers amenities like an open-air hydrotherapy pool, an antibacterial Hinoki Bath, and an uber-luxurious Silk Bath for weary skin. Detox in the Red Clay Sauna, or receive acupressure therapy to relieve sore muscles. You can also indulge in the Volcanic Sand Bath, featuring mineral-dense sand imported from Ibusuki, Japan.
Ojo Caliente Mineral Springs Resort and Spa - New Mexico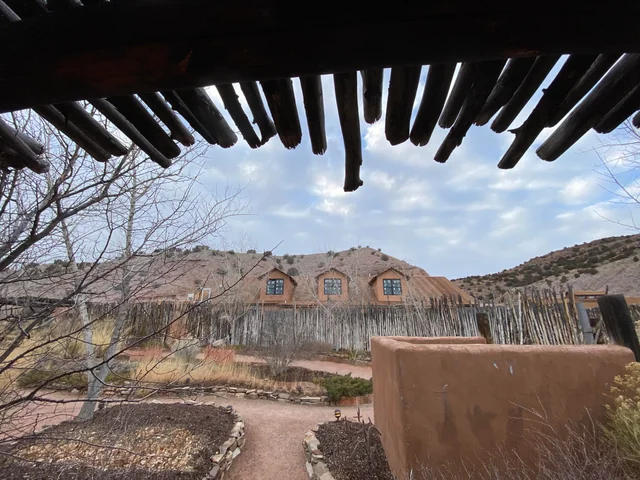 Image Source: Reddit
Ojo Caliente is home to nine hot springs for you to explore, with natural minerals like iron, soda, arsenic, and lithia available for you to immerse yourself in. Though the hot springs are the main feature, enjoy perks like sound healing and an Ojo Glow facial to restore your body's balance and rise anew from the experience.
Thistle at Wildflower Farms - New York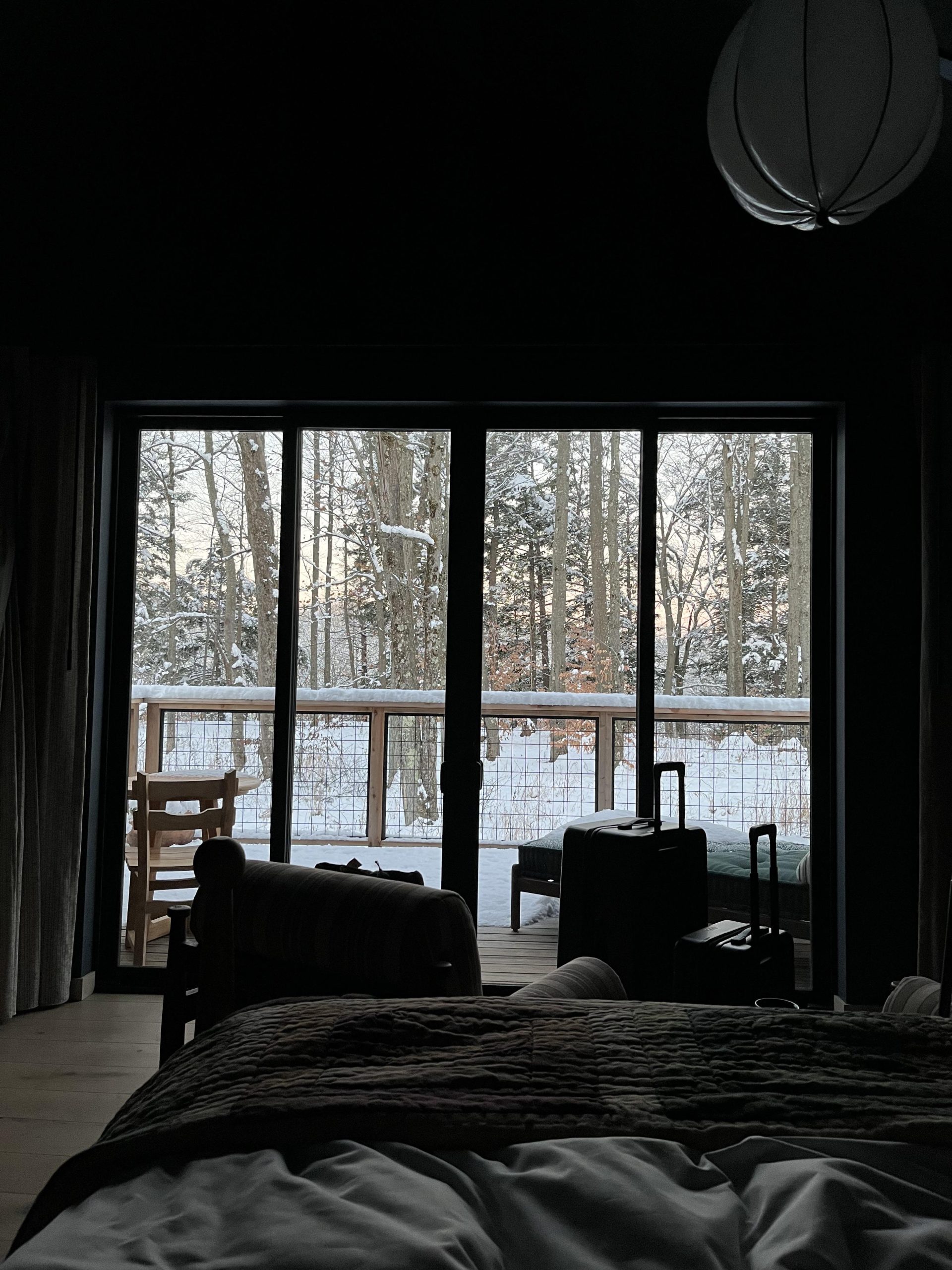 Image Source: Reddit
At Thistle, there's no such thing as out with the old. Ancient bodywork and remedies make this spa sparkle. Treatments include a Botanical Deep-Tissue massage and an Herbal Scalp Massage to relieve tension and encourage healthy hair growth through improved circulation. After your spa session, spend the evening making your own floral focaccia or watercolor painting local florals.
Westglow Resort and Spa - North Carolina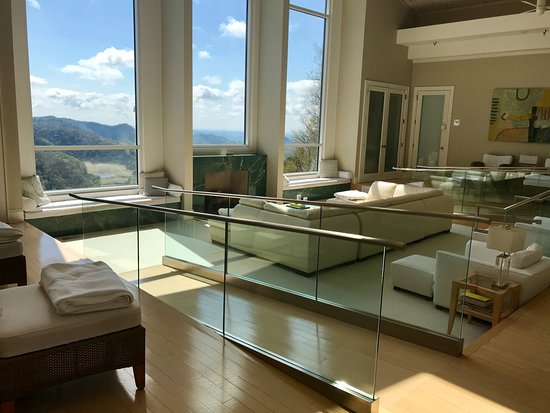 Image Source: Tripadvisor
Another mountain-top retreat that makes you feel like King of the World, Westglow offers Vichy rain therapy to awaken your pores and provide comfort to your skin. During your visit, try the Lavender & Tangerine Salt Glow to spend the rest of your day gleaming and free of dead skin and impurities.
The Allison Inn & Spa - Oregon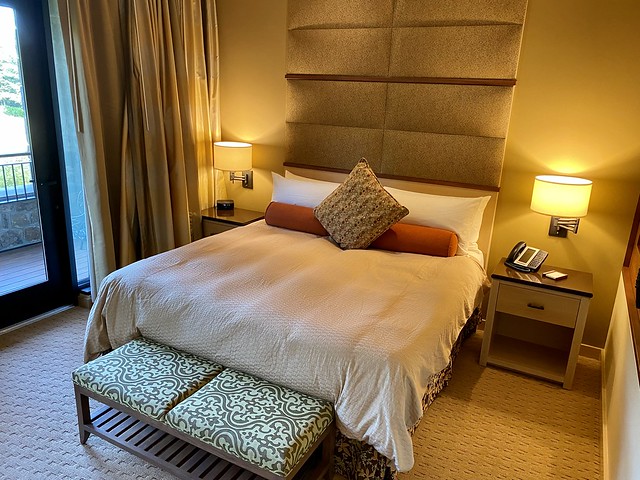 Image Source: Nancy D Brown
Wining and dining have never felt better than at this spa and hotel. You'll spend your spa day here covered in fresh fruit and herb extracts, which include pinot noir grapes. Dip your toe into their Himalayan Salt Therapy, which relieves skin troubles and is an amazing way to give your scalp a much-needed refresh.
Nemacolin - Pennsylvania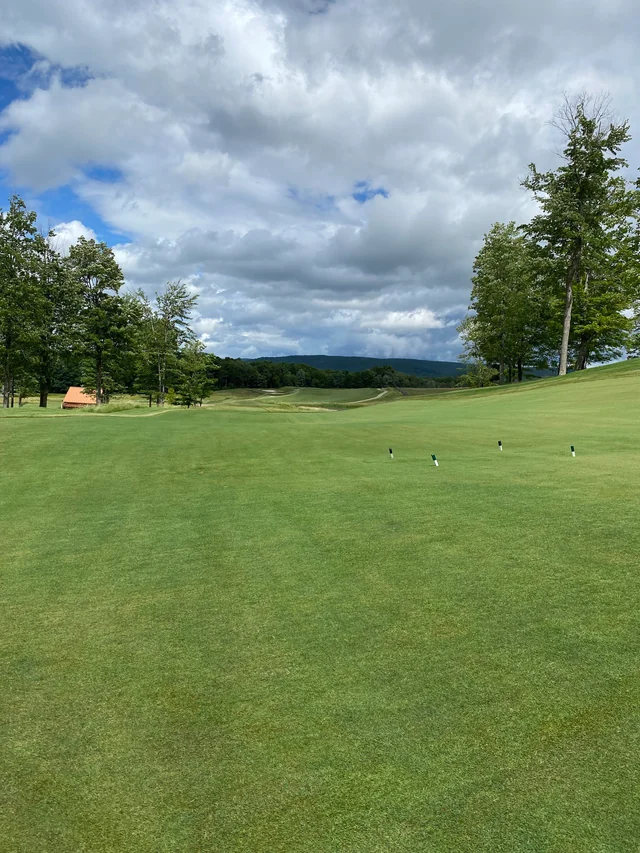 Image Source: Reddit
Your stay at Nemacolin grants you access to the Woodlands Spa's fireside lounge, sauna, indoor spa pool, whirlpool, and so much more. Since many Nemacolin guests are golfers, you can purchase the Golf Wellness Package, which includes a functional mobility assessment, medical massage, and a 90-minute golf lesson. This is the perfect gift for the special someone in your life.
OH! Spa at Ocean House - Rhode Island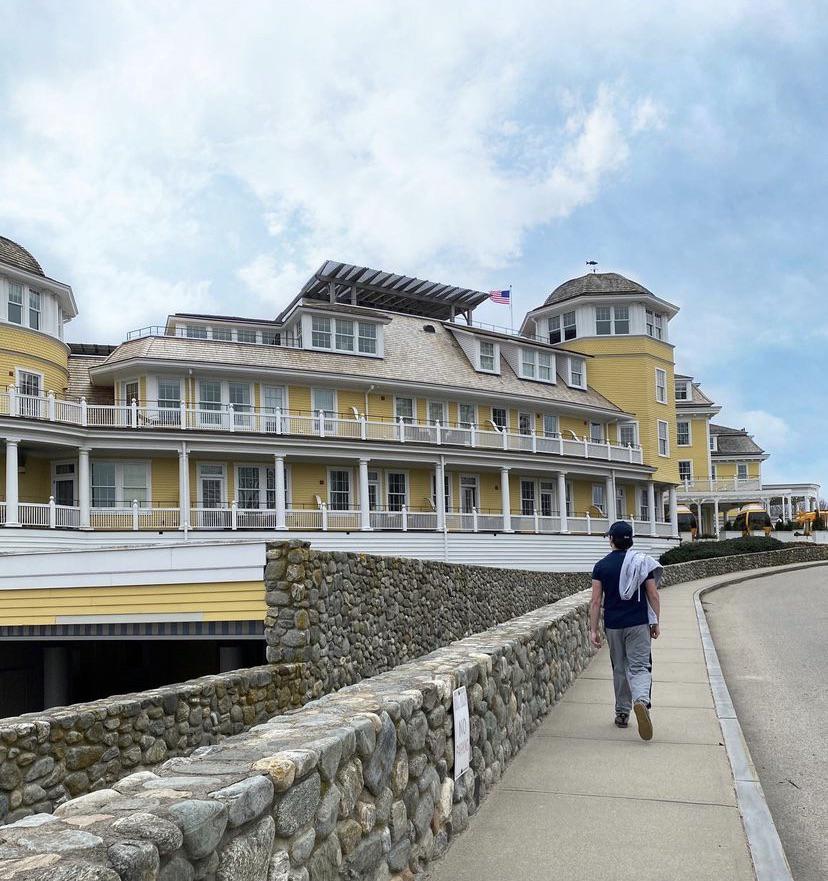 Image Source: Reddit
Achieve a pristine blowout and give in to the Papaya Paradise treatment at Ocean House, which includes an incredible massage and a papaya mango cocktail at the end of your session! If you're feeling particularly fancy, try the Caviar Facial, which uses a blend of caviar and collagen polypeptides to give your skin a youthful glow.
The Sanctuary at Kiawah Island Golf Resort - South Carolina
Image Source: Reddit
This South Carolina golf haven is a Forbes Travel Guide favorite and has a grand, yet homey feeling that keeps guests coming back. Receive a Holistic Custom Facial that targets your individual skincare needs. To get the most out of your pampering, ask for the Sanctuary Journey, which includes a one-hour Southern Classic Massage followed by a custom facial. In the morning, you'll feel rejuvenated enough to play a few rounds of tennis under the instruction of professionals.
Lake Austin Spa Resort - Texas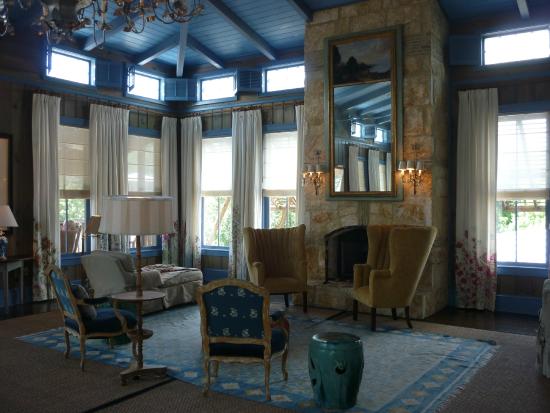 Image Source: Tripadvisor
Escape from reality at this Texas spa, which sits dreamily on the coast of Lake Austin. This retreat is entirely focused on wellness. Expecting mamas can receive a Prenatal Massage and eat healthy meals at the Aster Cafe. Many ingredients are from the resort grounds, giving you the chance to experience some of the freshest meals and treatment ingredients in Austin.
Amangiri - Utah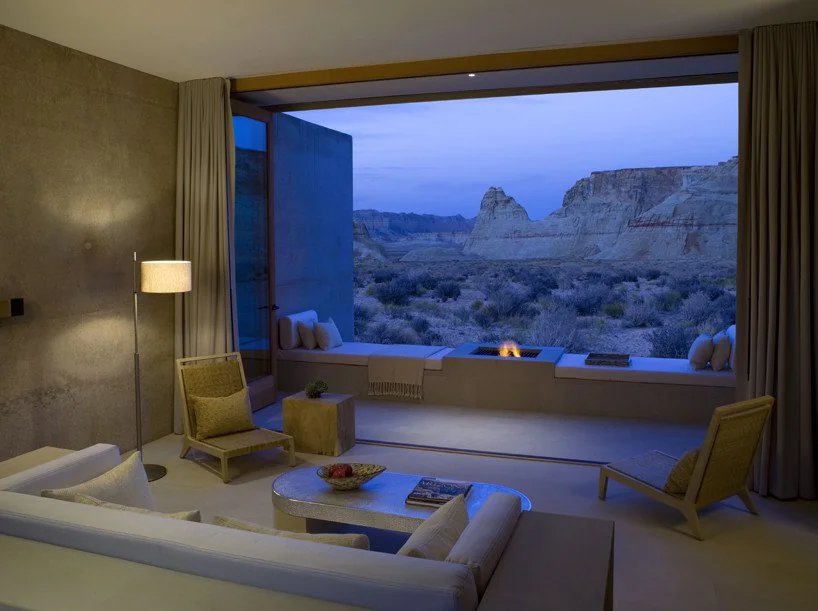 Image Source: Reddit
Clear your mind with a weekend in the desert at Amangiri. Your stay at this resort includes daily group hikes and wellness glasses, along with three delicious meals per day. Take part in yoga on the rocks, or The Grounding Journey which consists of a full body polish and wrap, a soothing massage, and a top-notch Shirodhara scalp treatment.
Topnotch Resort - Vermont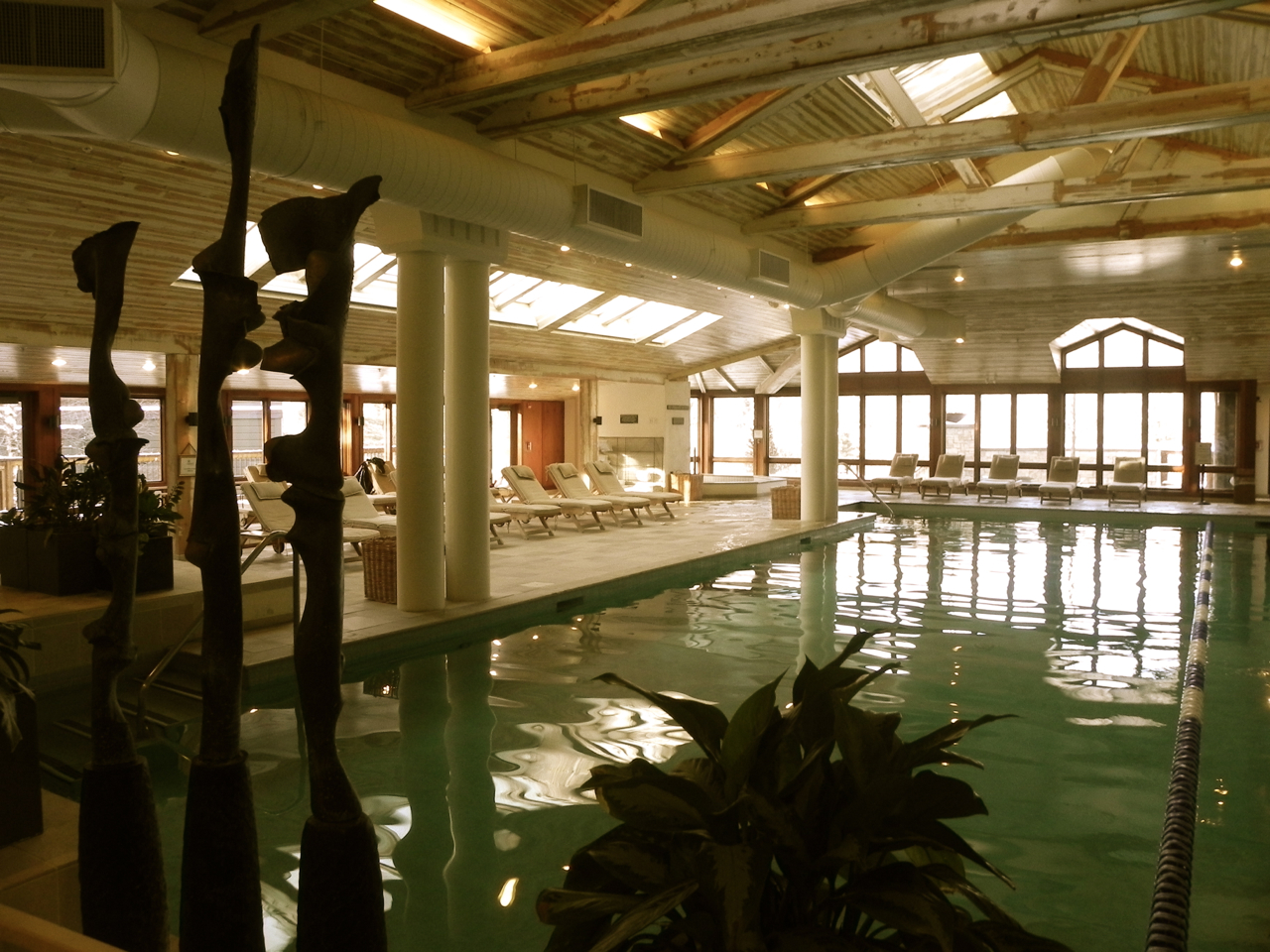 Image Source: All Mountain Mamas
A snowy long weekend in picturesque Vermont is best spent in Stowe at the Topnotch Resort. Receive Craniosacral Therapy at the spa, which washes away feelings of stress and alleviates nervous system dysfunction. For glossy, pin-straight hair, ask for the Inca Glow Soothing Treatment, which contains a collection of 11 amino acids and all-natural ingredients. Before the spa, face off with your family at the tennis academy for a full-body workout.
Salamander Middleburg Resort and Spa - Virginia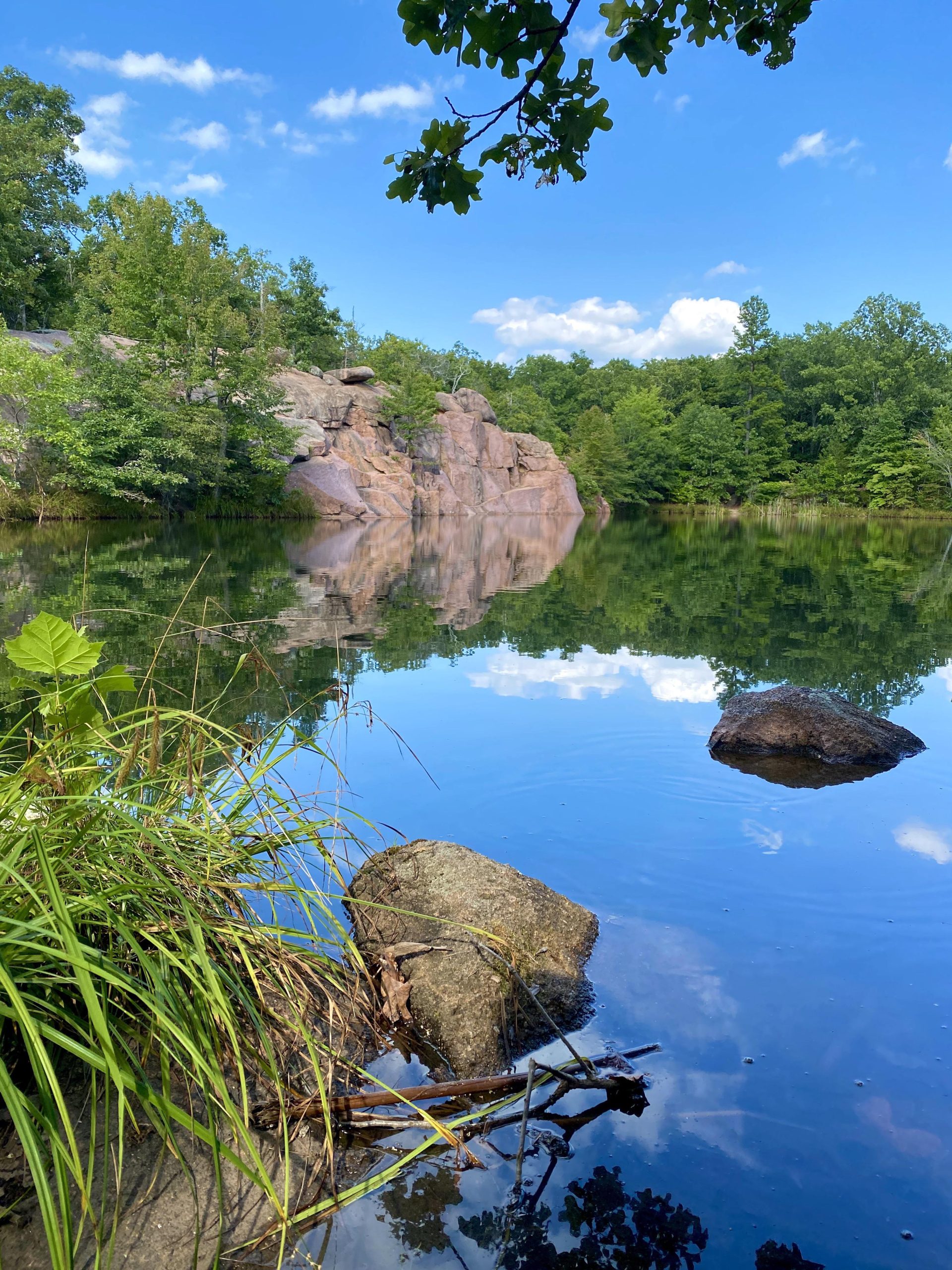 Image Source: Reddit
This place has something for each member of the family. The animal-lover in your life can show love to gorgeous horses and ponies at the equestrian center. Mom and dad can retire to the spa for the Couples Experience, where they can make the most of the couples suite with a multi-jet shower and whirpool.
Salish Lodge and Spa - Washington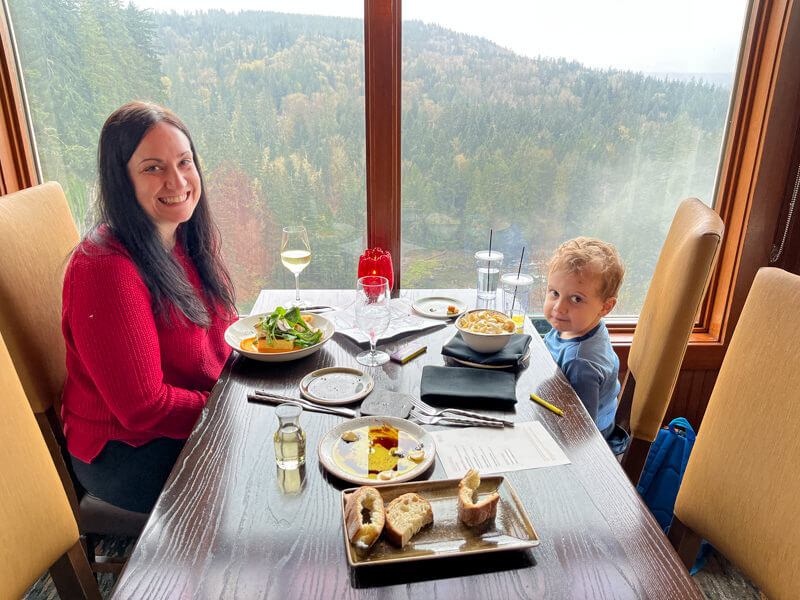 Image Source: Reddit
We love a spa that uses the local environment to enhance the experience. Ingredients native to the Pacific Northwest are used in treatments like the Cannabliss Body Polish and From the Forest Facial, which has components like birch water and reishi mushroom. Down a glass of Salish Honey Cider as a special treat when adding on a body treatment to any of your sessions!
The American Club - Wisconsin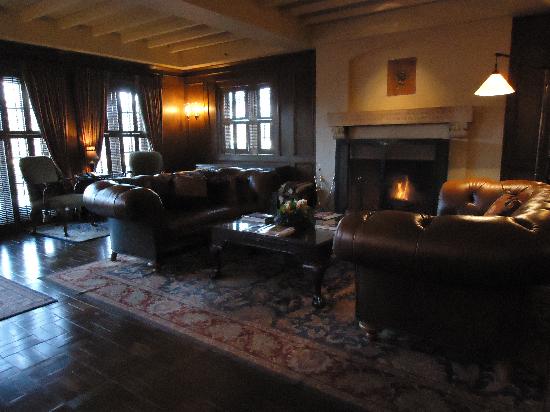 Image Source: Tripadvisor
In this hotel, you can take full advantage of the Kohler Waters Spa, which uses mineral-dense waters to relax and renew the skin while washing away all of your present-day worries. Depuff with Dr. Vodder 's Lymphatic Drainage Massage and give your feet a break with the Ahshiatsu Barefoot Massage. Don't forget to try the Kohler Cryo Facial before you leave.
Rustic Inn Creekside Resort & Spa, Jackson Hole - Wyoming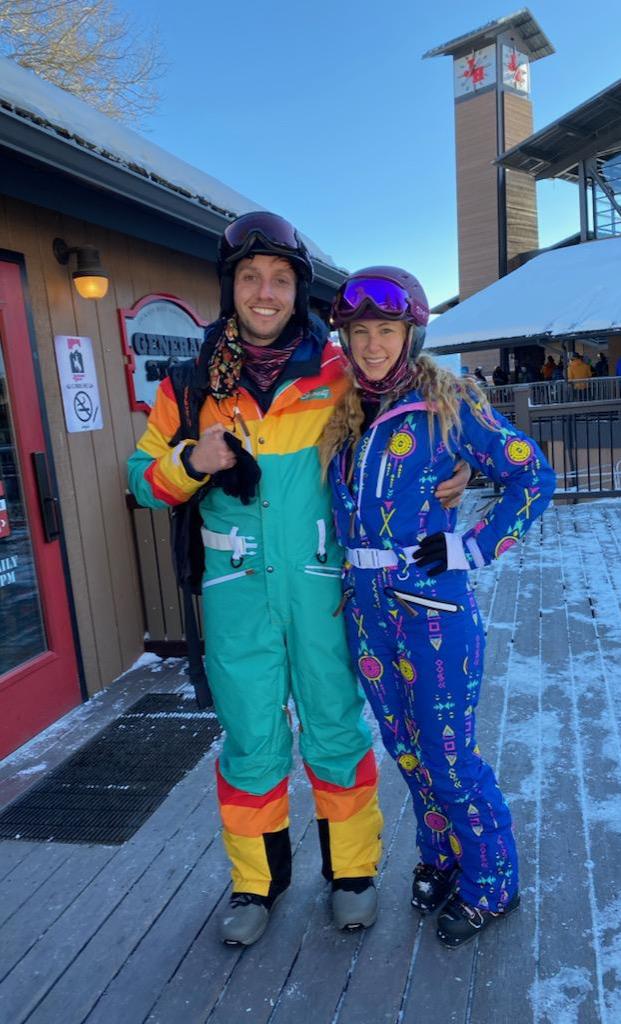 Image Source: Reddit
Jackson Hole is a celebrity favorite for its sprawling mountains and Grand Teton National Park. At Rustic Inn, you can find respite from the cold with a honey and milk bath soak and aromatherapy massage. You can even request a spa suite with a huge soaking tub and baby-soft linens for pampering that lasts for days.