The Most Luxurious Hospitals From Around The World
By Jack Clark
2 months ago
Cleveland Clinic, US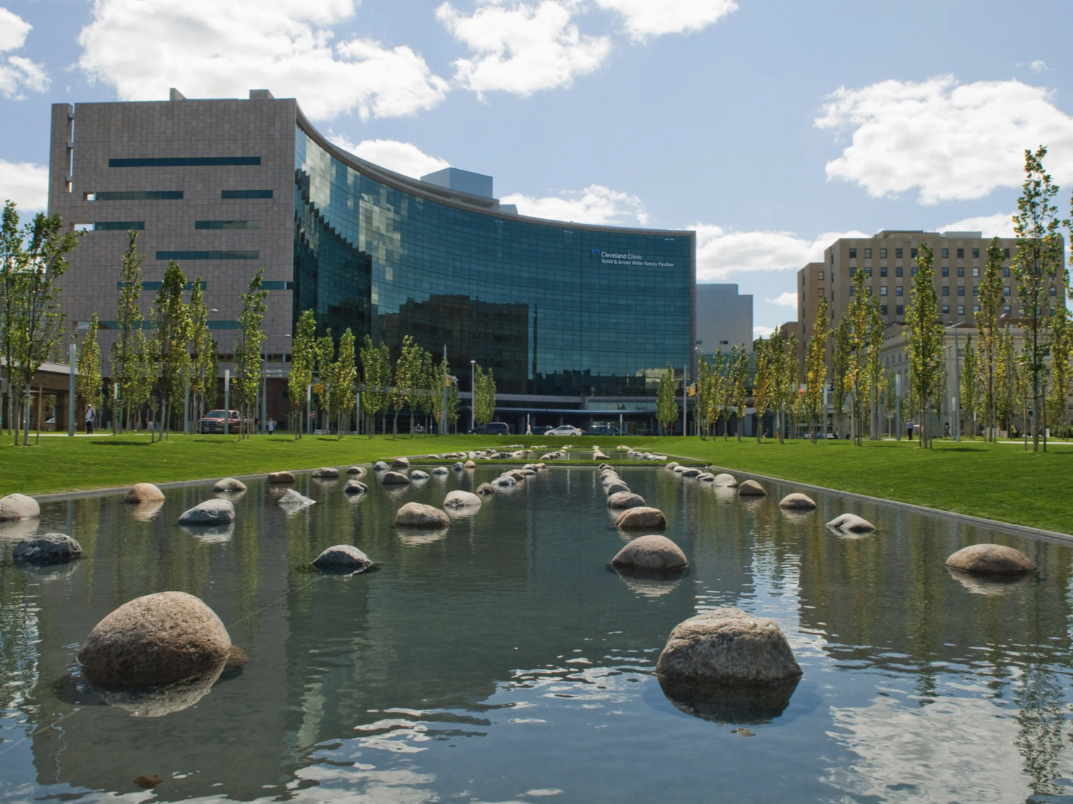 Image Source: Reddit
Want the best healthcare in the world? Look no further than the Cleveland Clinic in America. This place has it all: state-of-the-art facilities, high-quality standards and some of the best medical expertise on the planet. Cleveland Clinic attracts the worlds-best doctors, nurses and medical practitioners who are second to none in their approach. Cleveland Clinic is renowned for its groundbreaking research, innovation and patient-centric approach. You probably won't find another hospital with as much expertise as this one, and, if you can afford it, it is worth going here for any treatment you might need.
Mayo Clinic, US
Image Source: Reddit
Talking about amazing healthcare, here is another top-class hospital that prides itself on excellence. Mayo Clinic in America is considered one of the world's leading medical institutions and is home to some of the best specialist doctors on the planet. They have a strong focus on education and training, and they ensure that all of their staff, junior or senior, are up to date with the latest medical research relevant to their specialism, and no stone is left unturned. Because of this, Mayo Clinic is equipped to deal with the most complex of cases.
Johns Hopkins Hospital, US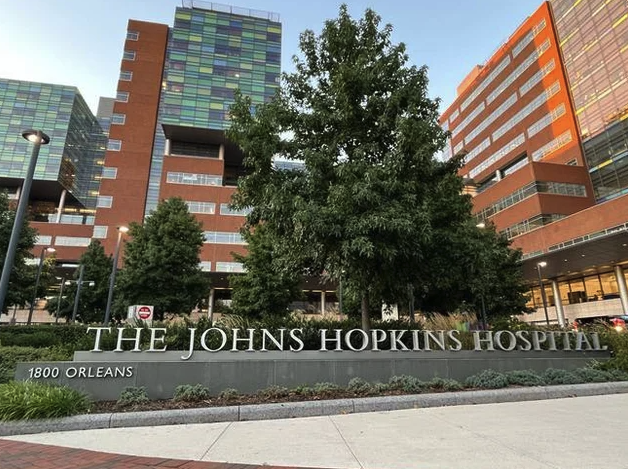 Image Source: Reddit
This list doesn't just cover US hospitals and medical centers, but the US is VERY advanced when it comes to medical care and surgery. Johns Hopkins Hospital is no different, and has some of the best medical professionals and systems at their disposal to treat their patients. Johns Hopkins Hospital also plays a vital role in education, and is constantly offering educational programs for medical students, residents and medical professionals. This hospital also has a global presence, and continually collaborates with other hospitals across the world.
Bumrungrad International Hospital, Thailand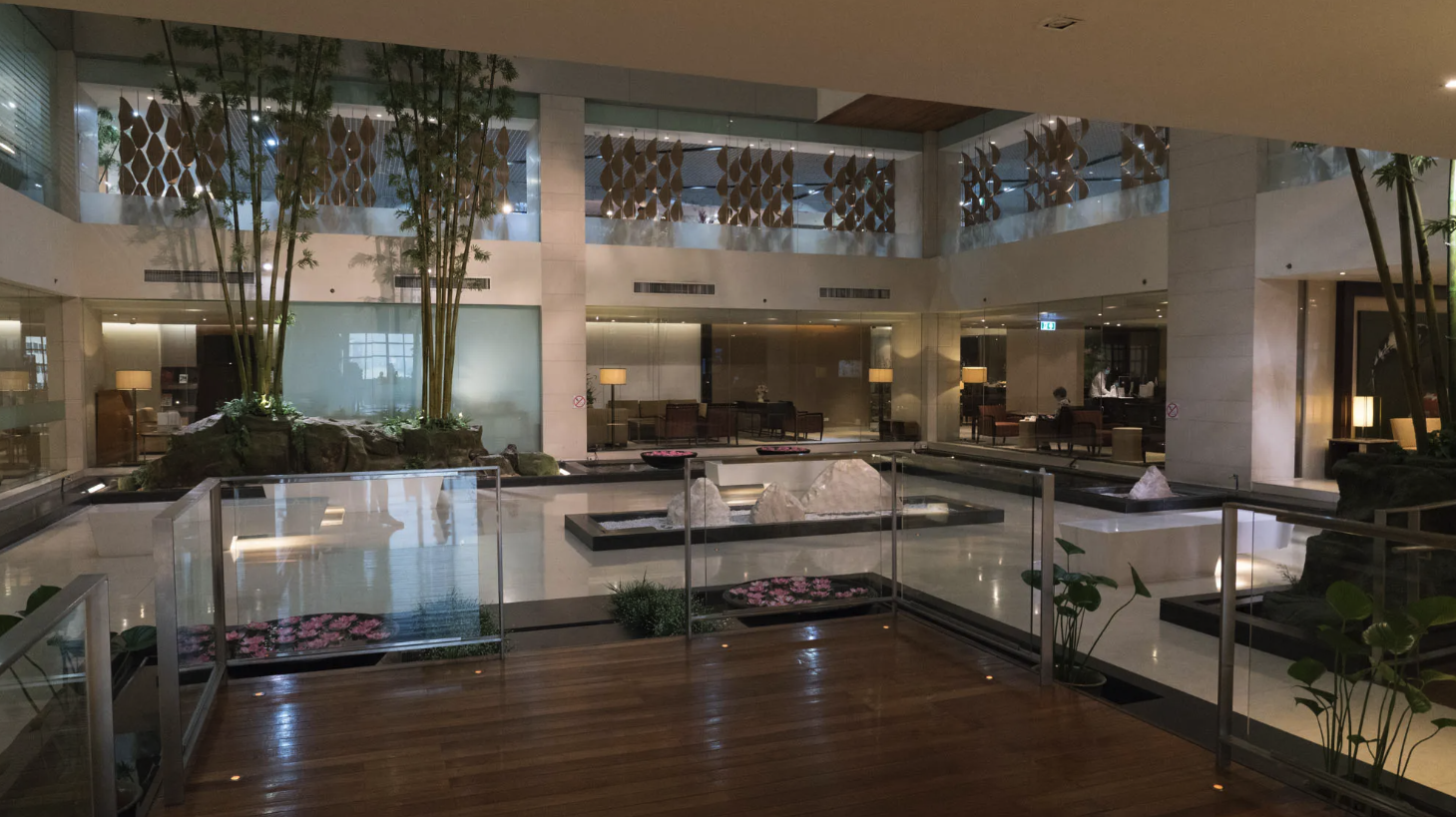 Image Source: Reddit
Thailand offers up some of the best private healthcare facilities in the world, and Bumrungrad International Hospital is no exception. Bumrungrad has some of the most comprehensive medical specialities available, including cardiology, oncology, neurology and even cosmetic surgery. Not only this, their staff are multilingual, so no matter what your first language is, you'll be able to converse clearly with the professionals at this hospital. Their main point of focus is providing healthcare to international patients, and they even assist with accommodation.
Asklepios Klinik Barmbek, Germany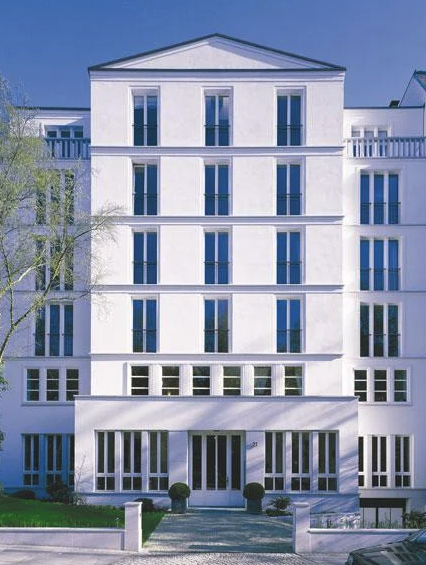 Image Source: Reddit
Now this is a hospital you can trust to make sure you receive the best possible care for your illness, condition or mental health. Not only does it have some of the best and most up-to-date technology in the world, it has a huge focus on quality and accreditation. Not sure Asklepios is for you? They have received a number of different certifications and accreditations and this is ongoing, ensuring that they are as modern and slick as possible. Their patient-first care is unbelievably advanced and they have many different medical specialisms.
Fortis Memorial Research Institute, India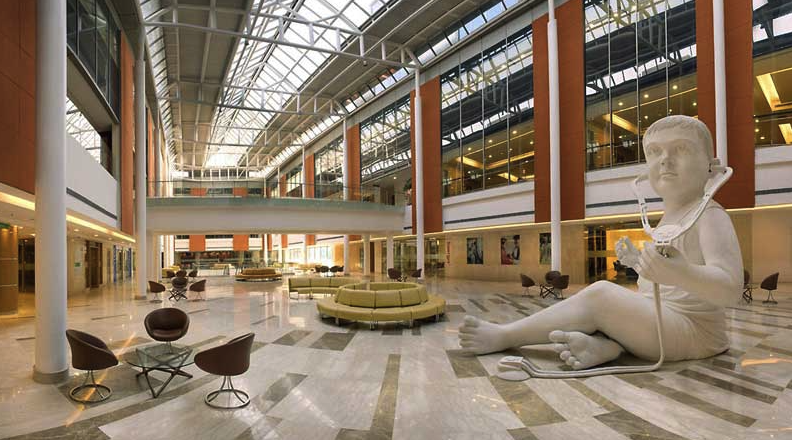 Image Source: cure2heal.com
Don't let this hospital fool you, it truly is one of the best private medical centers on the planet. They have cutting edge technology that allows them to stay on the cusp of modern medical treatment, which is shown through their expert execution of surgeries, treatments and diagnostics. They have also received numerous awards and recognitions for their ongoing work, showcasing their excellent contributions to patient care, healthcare and medical advancements.
Raffles Hospital, Singapore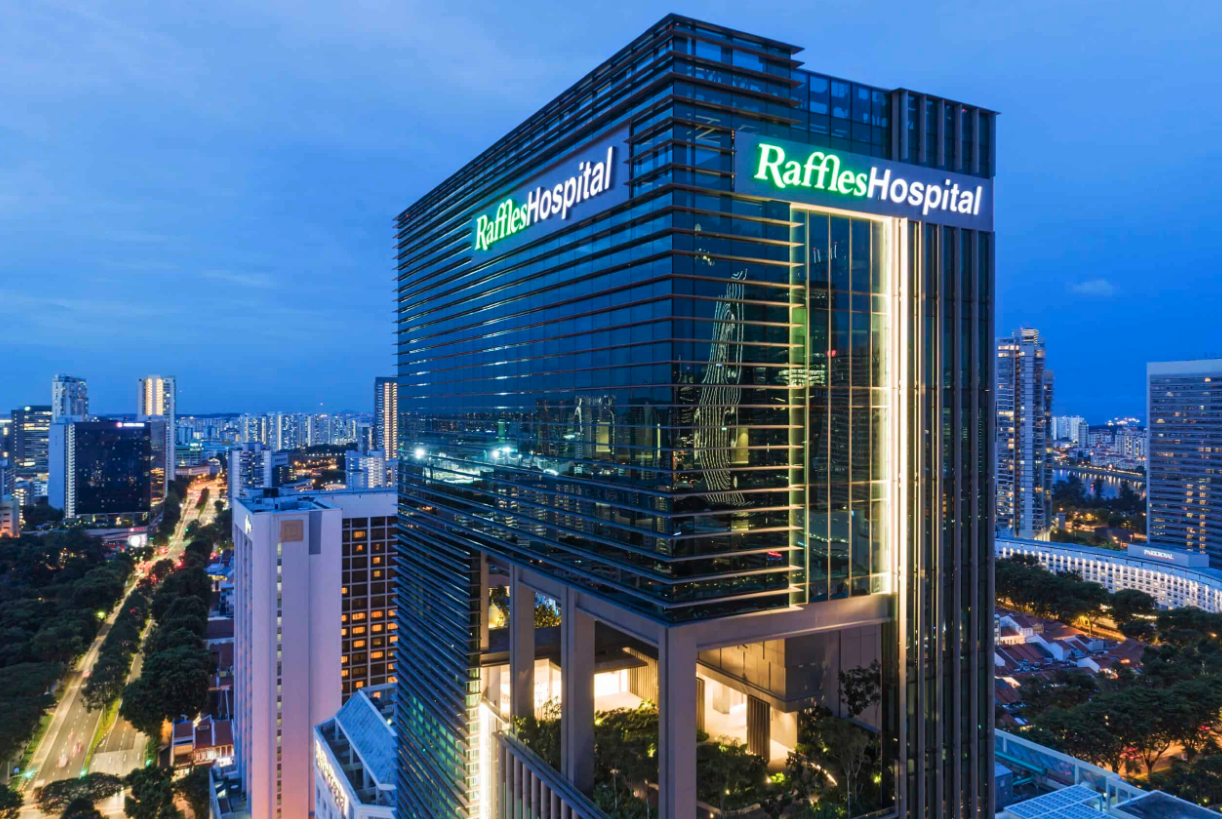 Image Source: rafflesmedicalgroup.com
Staying in Asia, the Raffles Hospital in Singapore is one of the greats (no, this isn't a place you visit for raffle events). Instead, this a leading hospital that attracts patients and healthcare professionals from all over the globe. Raffles Hospital in Singapore is essentially a one-stop-shop for all things healthcare, but don't let this put you off paying it a necessary visit - they are experts and specialists in many different medical disciplines and you'll receive top class care. Raffles Hospital is also part of a wider organization, Raffles Medical Group, which prides itself on excellent healthcare.
Gleneagles Hospital, Singapore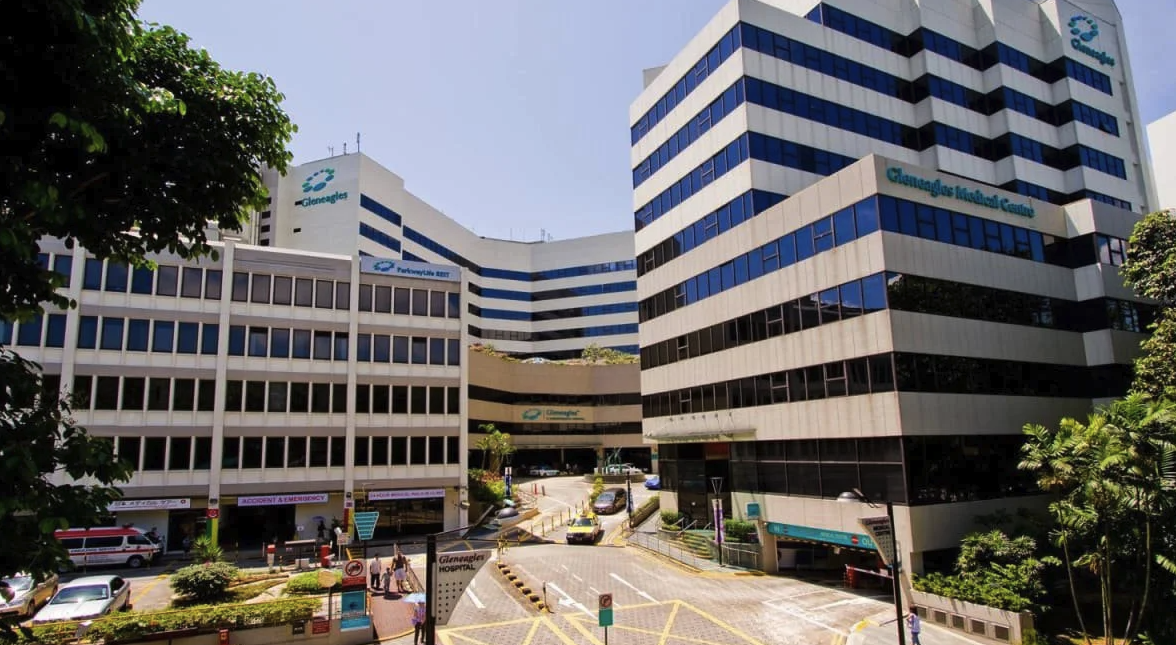 Image Source: Reddit
One of the longest standing hospitals out in Singapore, Gleneagles Hospital has been providing world-class healthcare for over 60 years, and has one of the best reputations in the world. Gleneagles is continually upgrading its already state-of-the-art equipment and technology to ensure that their patients received the best care possible. They specialize in a number of different medical disciplines, and also have a huge focus on patient education, wellness and preventative care.
Wellington Hospital, UK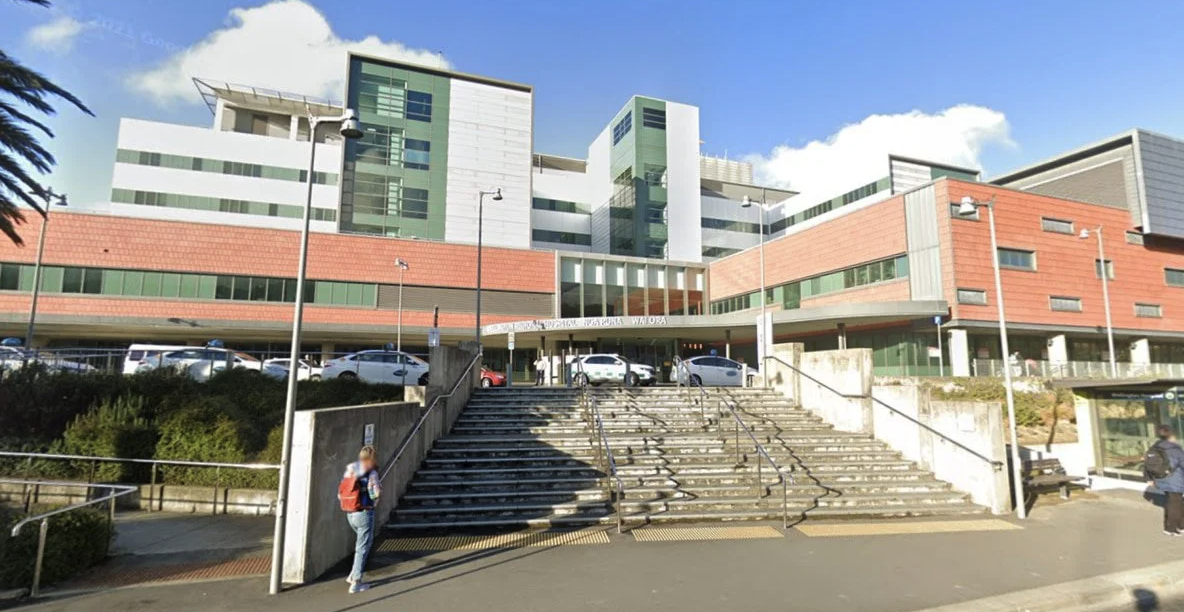 Image Source: Reddit
This hospital is probably the best, most luxurious medical center in the UK. Based in London, Wellington Hospital is part of the HCA Healthcare UK network and, not only does it specialize in various different medical categories, it has one of the best cancer wards in the world. The Wellington Cancer Centre offers chemotherapy, radiation therapy and surgical interventions, which are all conducted by highly experienced oncologists and cancer care specialists. They also have many accreditations and have withstood rigorous compliance checks.
King Faisal Specialist Hospital, Saudi Arabia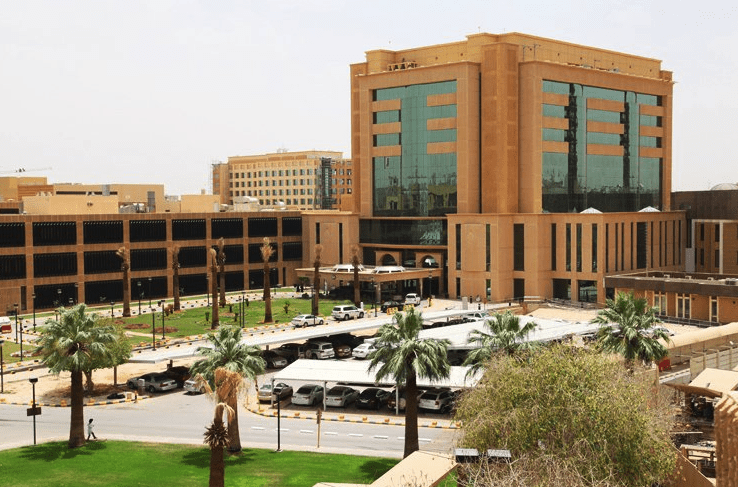 Image Source: ihrcanada.com
Based out in Riyadh, Saudi Arabia, the King Faisal Specialist Hospital is one of the most prestigious medical facilities in the world. It offers tertiary care, highly-specialist treatment, and is the leading healthcare institution in the Middle East. They take on severe and complex cases and have a track record of incredible results. They pride themselves on medical excellence, and have specialists covering neurology and orthopaedics, and even organ transplants. They also have a huge focus on training, and they are partnered with King Saud University College of Medicine.
Moorfields Eye Hospital, UK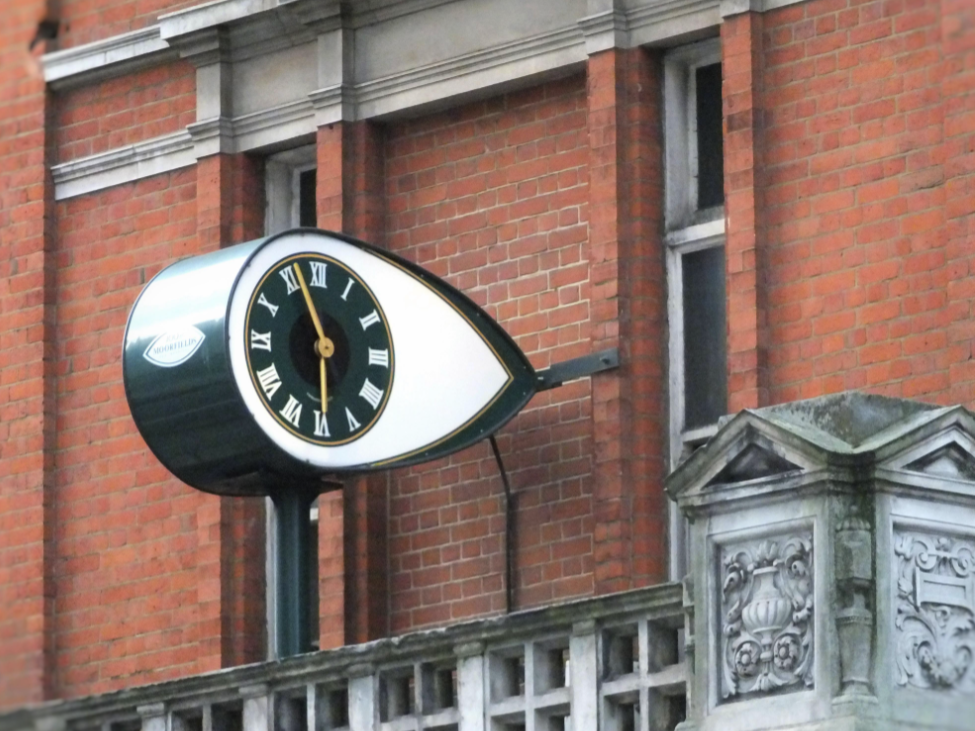 Image Source: Reddit
Unlike the other hospitals on this list, Moorfields Eye Hospital in the UK is very singular in its speciality. You've probably guessed it already - eye health. This medical practice is the single-best eye health hospital in the world, and is one of the largest as well. They diagnose, treat and operate when it comes to any problems with a persons eye, and their research and innovation is at the pinnacle of eye health. Other hospitals around the world collaborate heavily with Moorfields when it comes to eye problems, and it is easy to see why.
Mount Sinai Hospital, US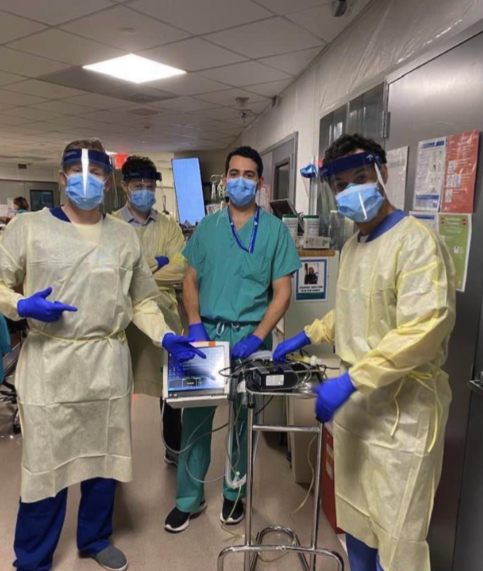 Image Source: Reddit
Located in the heart of New York, this hospital is also home to several world class research institutes and they are well-known for their commitment to healthcare advancement and the treatment of their patients. Like many other world-class hospitals, Mount Sinai are multidisciplinary in their output, and have several different specialisms, all of which have their own specialist physicians who practice in neurology, oncology and cardiology. It is also one of the largest centers for health in the state of New York, which is no easy feat.
Charité - Universitätsmedizin Berlin, Germany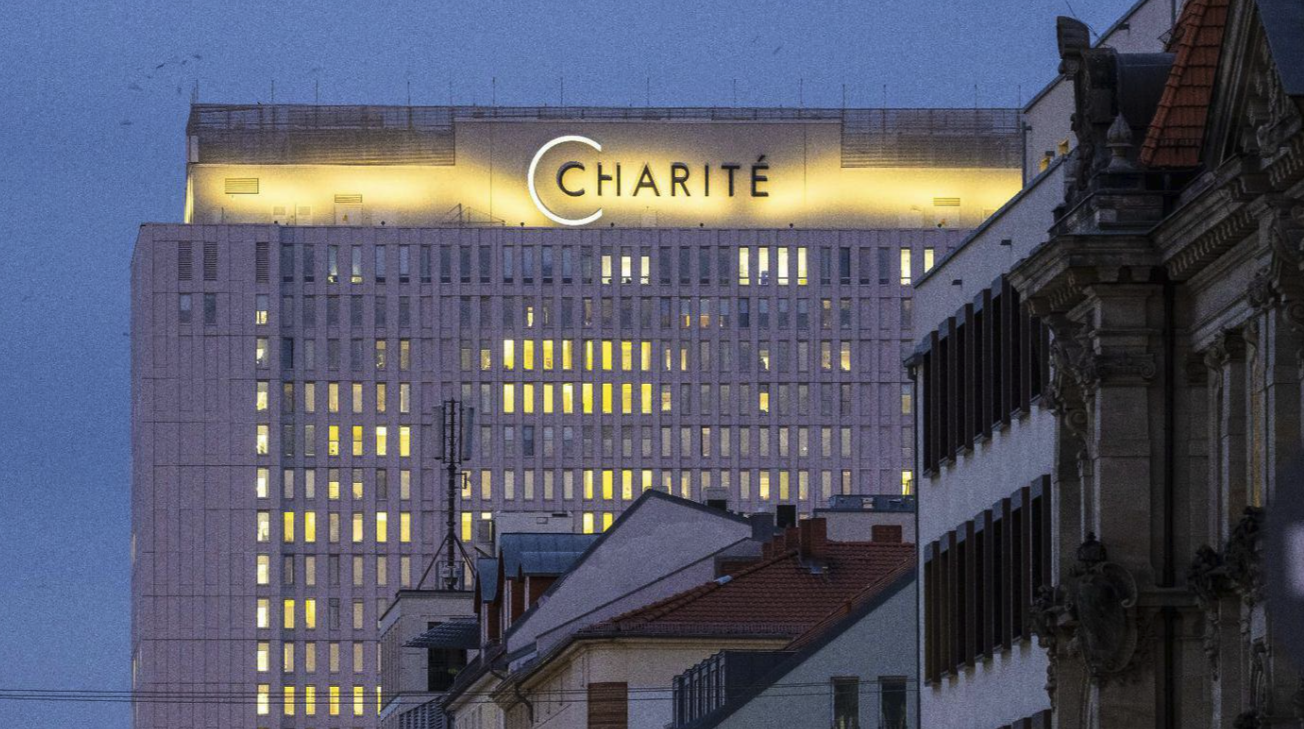 Image Source: Reddit
This hospital has a rich history, and has been providing care for well over 300 years - since 1710, to be precise. It is mostly known for its academic excellence, with close ties to Humboldt University and Free University of Berlin, and has a large emphasis on medical education, which in turn trains their young and aspiring physicians into world-class medical professionals. They also have an international part of their hospital - Charité International - which focuses on caring for foreign patients, and they assist in appointment coordination and travel arrangements.
Hospital Israelita Albert Einstein, Brazil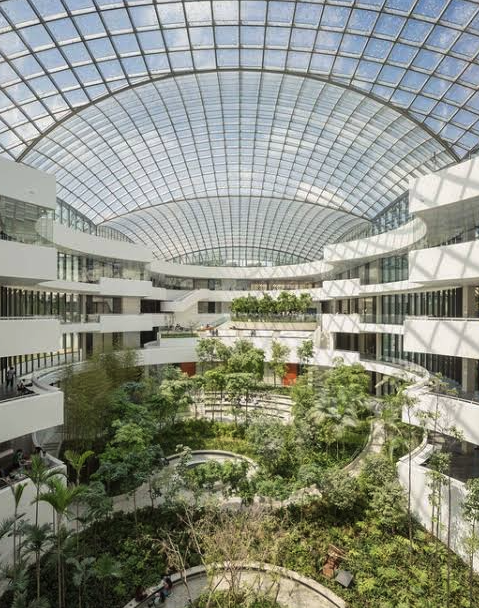 Image Source: Reddit
Based in São Paulo, Brazil, this hospital is the leading healthcare center in Latin America, and for good reason. The hospital was named after the late, great physicist, Albert Einstein, in honor of his intellectual achievements and his commitment to improving human welfare. The 'Israelita' part of the name is because the hospitals founders were Jewish, and they wanted to highlight the connection to the Jewish community and the Jewish-led healthcare values.
Sanitas La Zarzuela Hospital, Spain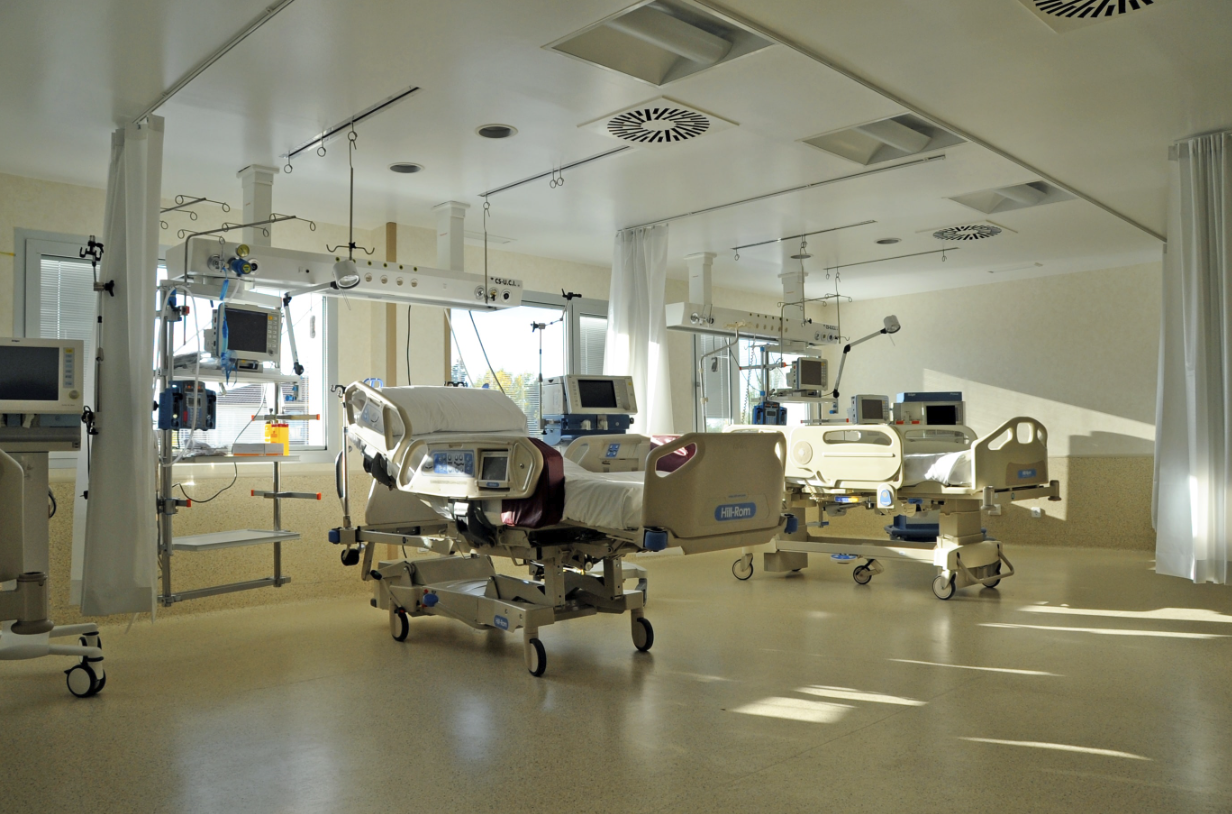 Image Source: spaincares.com
This hospital definitely isn't the oldest on the list, what with it having only been founded back in 1985, but it is still one of the worlds best hospitals. Patients can expect great treatment here, and the hospital was awarded accreditation from the Joint Commission International organization, which further highlights and proves the hospitals commitment to top quality care, management and patient safety - this is NOT an easy certificate to obtain.
Cedars-Sinai Medical Center, US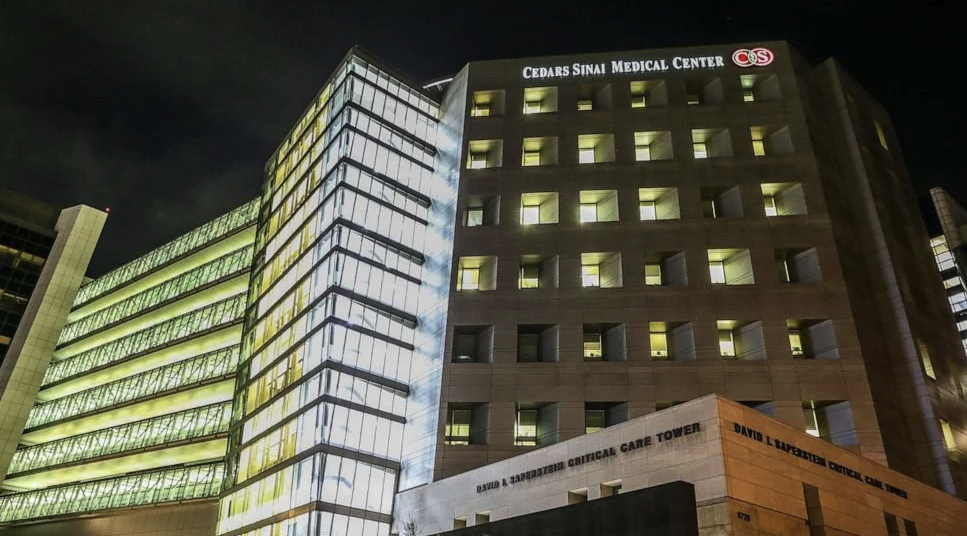 Image Source: Reddit
This hospital is one of the most famous hospitals in the world, and this didn't happen by chance. It is located in the heart of LA, and is the birthing hospital of choice for many A-list celebs, including Beyoncé, Kim K AND Angelina Jolie. That is quite the list. Not only that, Cedars-Sinai features in a boat-load of movies and TV shows, including Grey's Anatomy, ER and Halloween 2. It's not just a tourist trap though, this hospital has a serious reputation and apparently played a crucial role in the development of the artificial heart.
Anadolu Medical Center, Turkey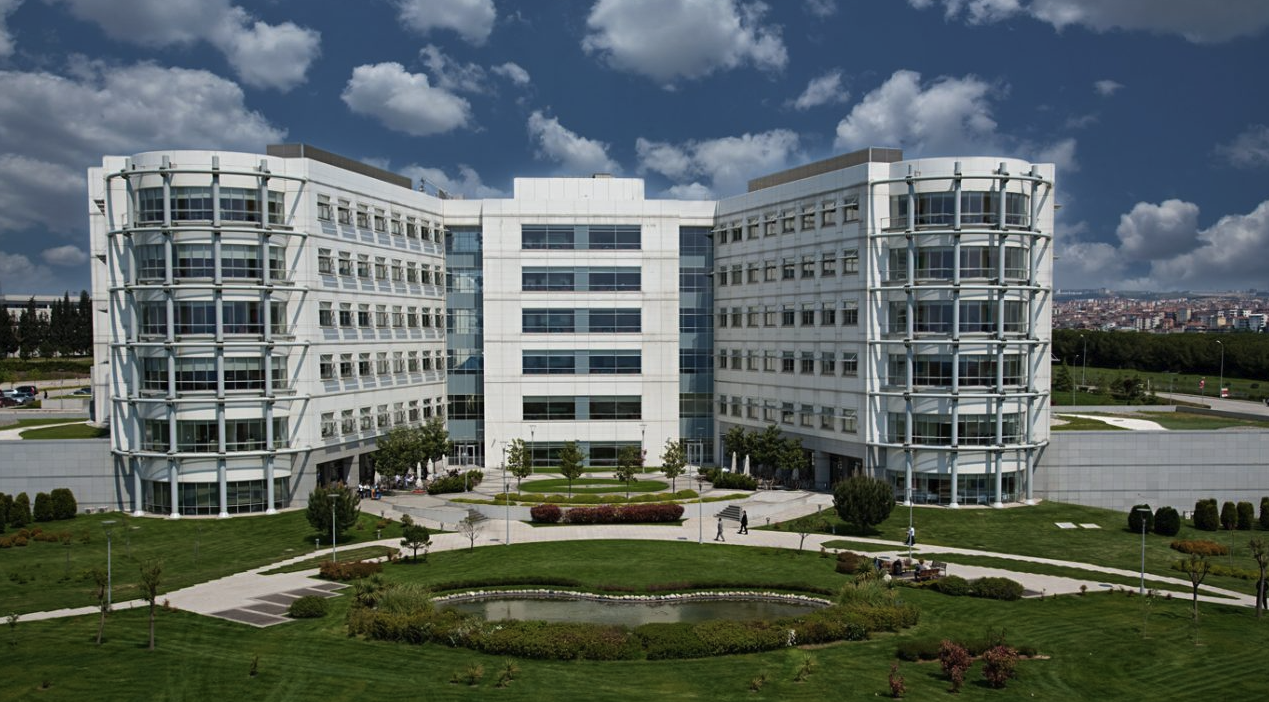 Image Source: imalbania.com
One of the most striking things about the Anadolu Medical Center in Turkey is the absolutely stunning architecture. It was designed to look super modern, and inside you can find spacious interiors, an abundance of natural light, along with calming green spaces to help their patients relax as much as possible. You don't just go to a hospital because it looks nice inside though, and this hospital is no slouch. With accreditations from Joint Commission International, top class technology and amazing doctors, this is truly one of the best hospitals around.
Wooridul Spine Hospital, South Korea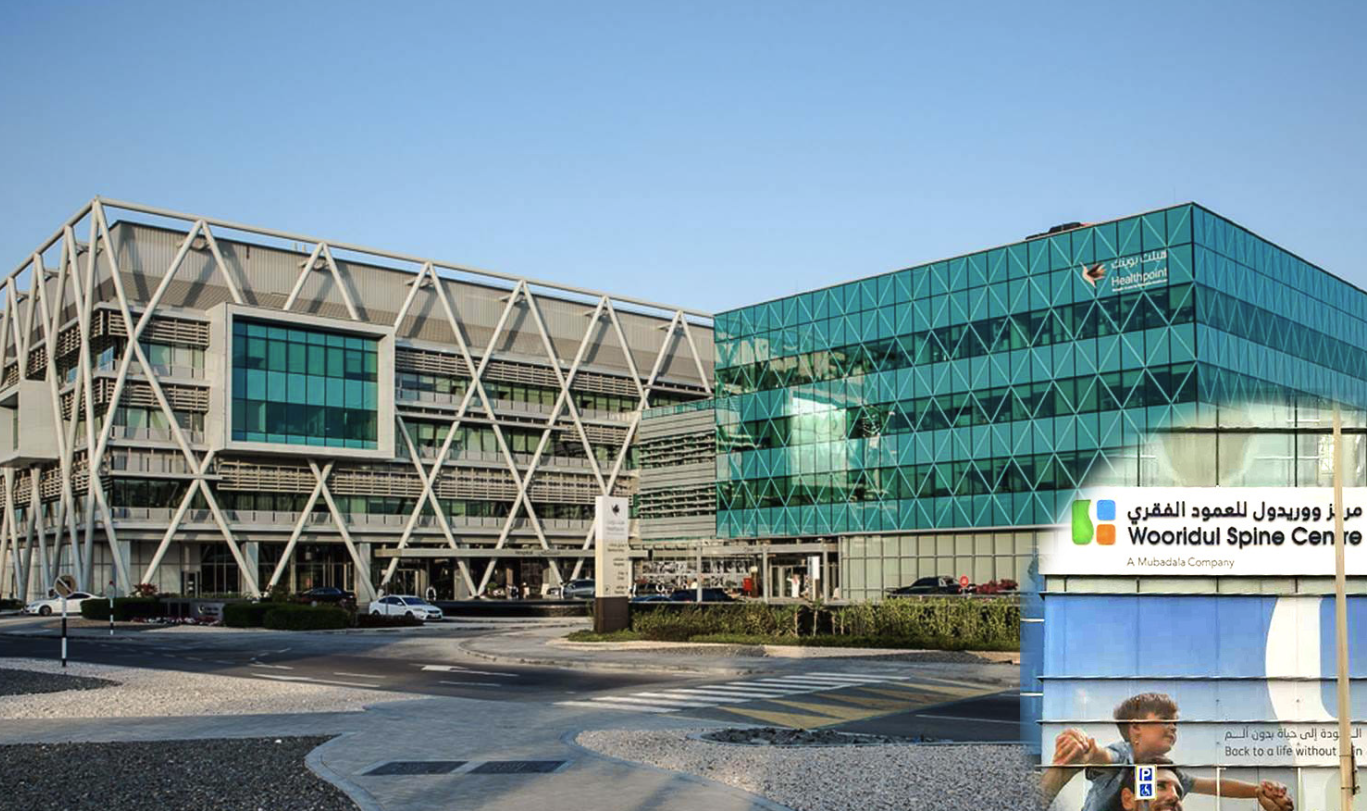 Image Source: wooridulgangnam.blogspot.com
Another hospital that has a singular specialism, Wooridul Spine Hospital focuses exclusively on spine health. The spine is one of the most important part of the human body, and is dangerous to operate on. A lot of hospitals fear spine injuries, but not Wooridul. They diagnose and treat all sorts of spine injuries, like herniated discs or spinal tumors, and they utilize techniques that often result in reduced recovery time and reduced pain. It is the best spinal treatment facility in the world and has no close rivals.
Fortis Hospital, India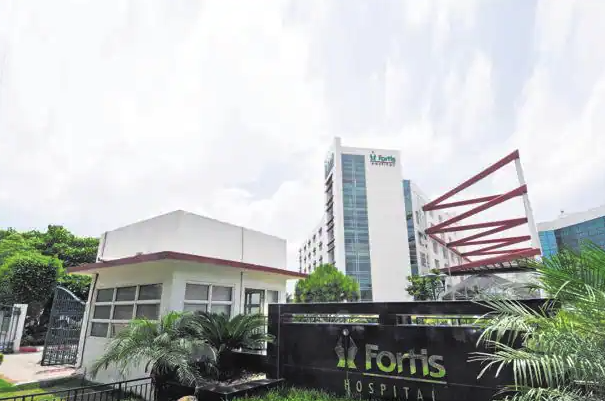 Image Source: livemint.com
Another great Fortis-group hospital hailing from India. Fortis Hospital, based in several different locations across India, including Mumbai, Kolkata and Gurugram, is one of the best hospitals in Asia. With its state-of-the-art equipment, talented healthcare staff and fantastic organizational management, you're truly in safe hands if you ever need to pay a visit to Fortis. Not only do they provide amazing healthcare, but they are also super active in their local communities, providing education, healthcare awareness and access.
Saint-Louis Hospital, France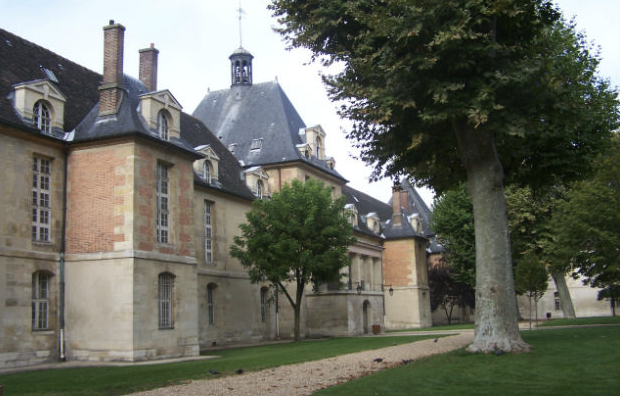 Image Source: parisjetaime.com
One of the older hospitals on this list, Saint-Louis Hospital was opened in Paris in 1611, by none other than King Louis XIII. When it was founded, it specialized specifically in skin diseases and venereal infections, and as it has passed through the centuries it has developed an impressive reputation as the go-to dermatological healthcare center within Europe, and the rest of the world. Not only is it a specialist in skincare, but also excels in academia and research, and has strong ties to the University of Paris.
Sydney Adventist Hospital, Australia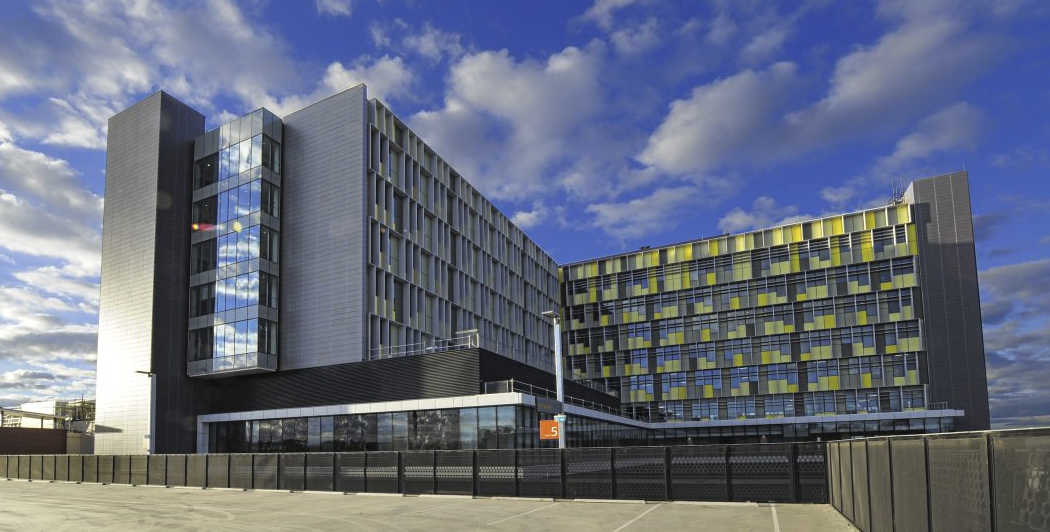 Image Source: ndy.com
This hospital has been around since 1903, and is apparently the largest private not-for-profit hospitals in Australia. It deals with a wide range of medical conditions and is home to specialists in a number of different categories, such as cardiology and orthopaedics. Interestingly, this is one of the only hospitals that has a large focus on holistic care. They prioritize not only physical and mental health, but spiritual well-being of their patients too, with their care aims to treat all aspects of a persons health.
Medanta - The Medicity, India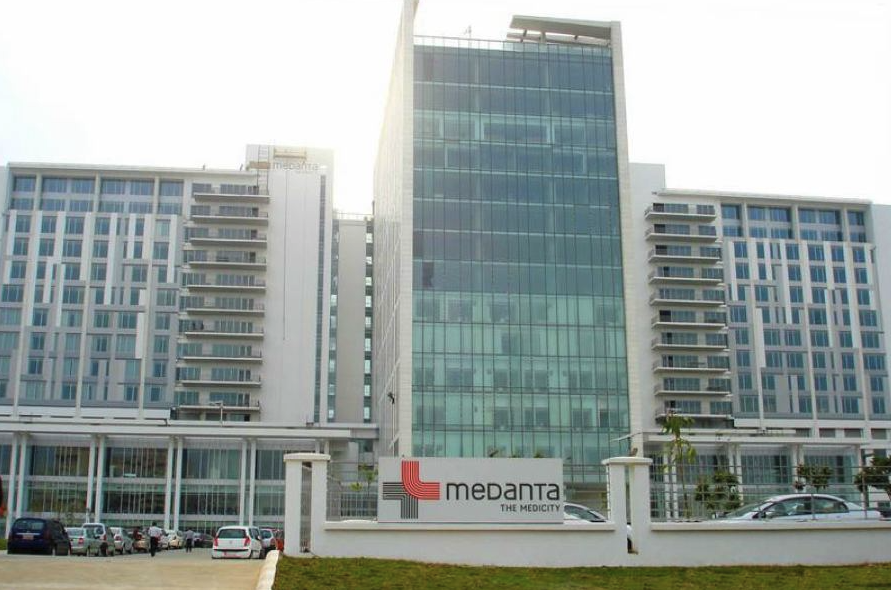 Image Source: tourmyindia.com
Another amazing hospital in India - maybe they even rival the US? Along with general patient care, Medanta, based in Gurugram, has several 'Centers of Excellence' that they established to focus on complicated procedures and medical specialities. These include institutes that focus on heart health, cancer, bone health and even digestive science. It also partakes in rigorous research and education that leads to cutting-edge medical advancements that can be applied to healthcare systems across the globe.
Prince Court Medical Centre, Malaysia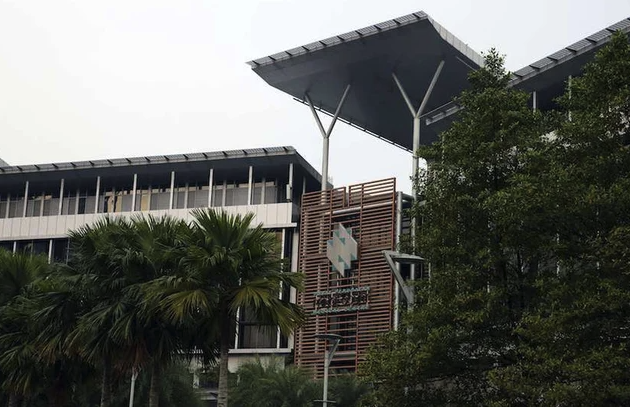 Image Source: Reddit
This place isn't just a hospital (a fancy one at that), it is basically a 5 star hotel. Prince Court Medical Centre in Malaysia has some of the best visitor amenities of any hospital or hotel around, including but definitely NOT limited to; concierge assistance, gourmet meals and scenic views. Whilst a hospital probably isn't somewhere you WANT to visit, if you HAVE to you may as well find one that caters to your every need or want. This hospital is the place to go, but you'll have to fly to Malaysia first, which isn't exactly close by.
BIDC Cosmetic Dental Clinic, Thailand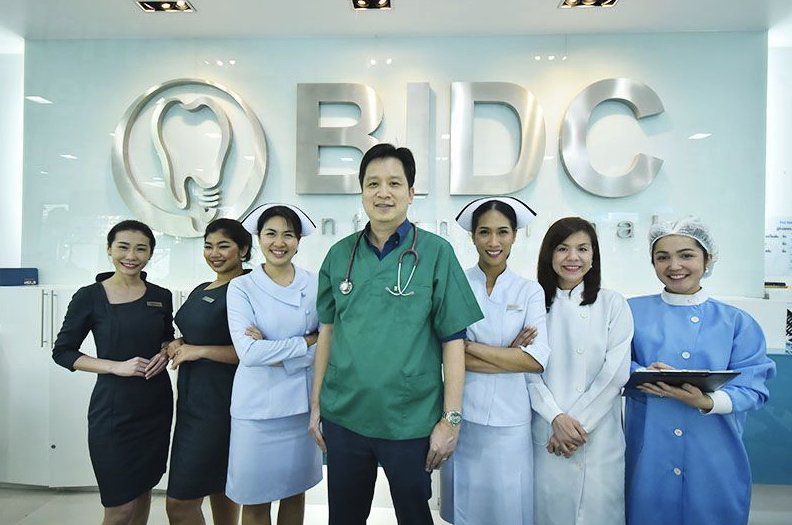 Image Source: dentaldepartures.com
If you can't work out what this hospital specialises in, then I don't know what else to tell you...cosmetic dental care! They offer any kind of tooth-related service you could imagine, and they are one of the best dental hospitals around. They can offer teeth whitening, dental implants and even veneers. All of these treatments are performed by highly-skilled and experienced dentists, and they have the most modern technology available. They also have a multilingual staff who speak a number of different languages, including English, Japanese and Mandarin.
Hospital Clínica Benidorm, Spain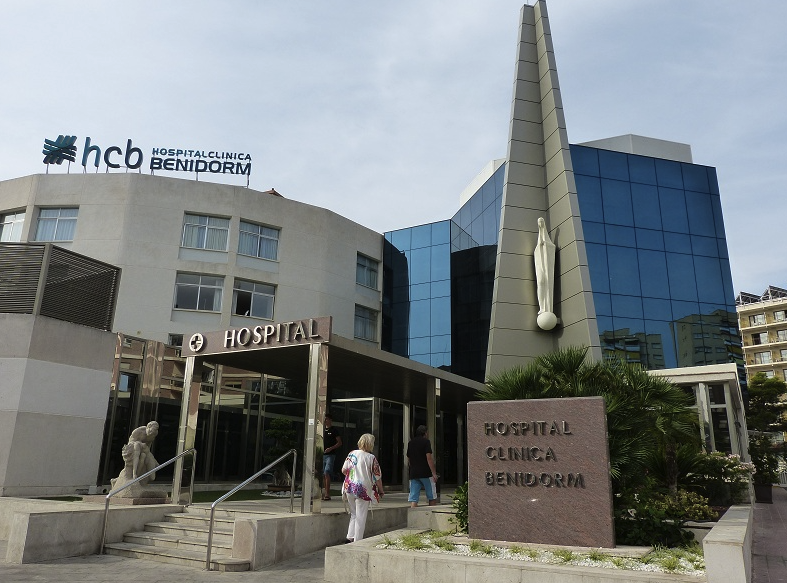 Image Source: healthplanspain.com
Based on the sunny eastern coast of Espanyol, Hospital Clínica in Benidorm is a highly accessible, modern and multilingual hospital that you'll want to visit if you take ill whilst in Spain. Not only does it provide excellent healthcare, it is surrounded by beautiful Spanish landscape, and patients and their visitors can sit out on its rooftop terrace to take in the view of the Mediterranean Sea and the cityscape of Benidorm. This helps to relax and sooth their patients, especially those with more serious problems. It sounds almost like a hotel - it isn't, but the views are good.
Fortis Escorts Heart Institute, India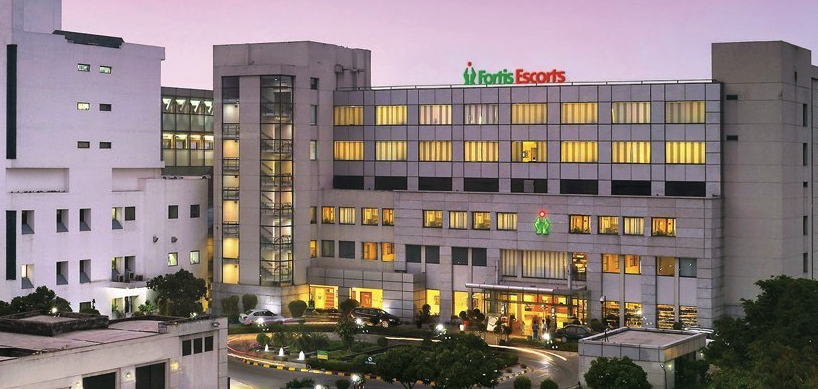 Image Source: travocure.com
We've already heard about Fortis and their many locations, but this is a little bit different. Fortis Escorts Heart Institute is, you guessed it, a healthcare facility that specializes in heart conditions and treatments. They are at the forefront of research and innovation when it comes to heart health, and they have some of the best cardiologists in the world. These surgeons know everything there is to learn about the heart, and are known for their mastery of complex heart diagnosis, surgery and treatment. If you're ever going to have a heart attack, you probably want to be in the vicinity of this hospital.
Asan Medical Center, South Korea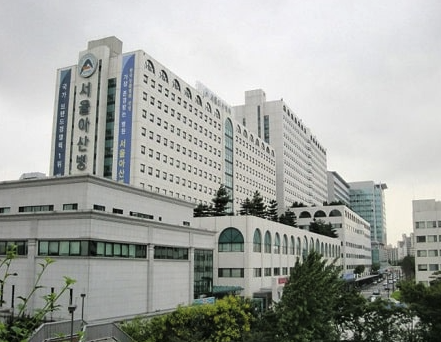 Image Source: vaidam.com
Now this one is REALLY advanced. Asan Medical Center in South Korea offers a range of different services, much like the other hospitals on this list, but what really sets them apart is their technology. This hospital is home to some of the most advance medical technology in the world, including imaging systems, high-tech medical devices and robotic surgical systems. That's right, robots. The da Vinci Surgical System to be precise. This thing has robotic arms and is controlled by the surgeon to perform non-invasive medical procedures. Pretty cool, right?
American Hospital Of Paris, France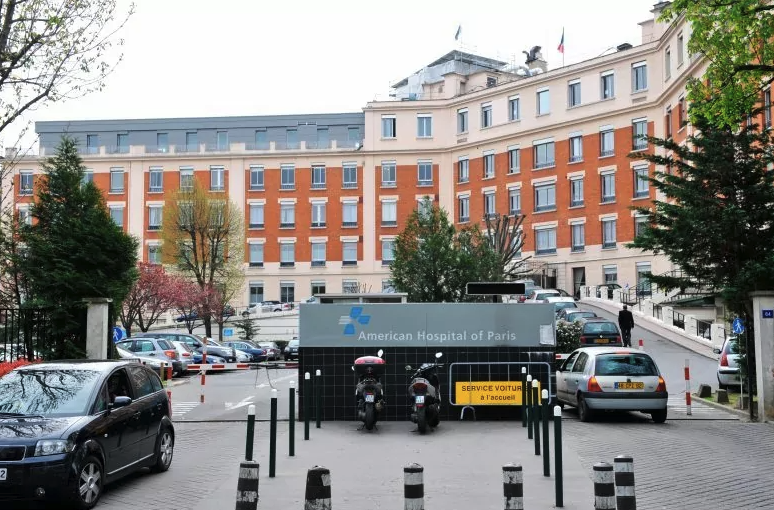 Image Source: mediglobus.com
This isn't just any old hospital, it doubles up as a public garden and an art gallery. That's right, this not-for-profit hospital based in Paris has an impressive art collection, featuring art from Marc Chagall, Pablo Picasso and Salvador Dalí. You wouldn't be at fault if you thought you might have accidentally visited Musée du Louvre. It opened up in 1906, as has been at the forefront of medical excellence for well over a century, with its top class technology and outstanding medical professionals. It also hosts a number of cultural events, along with activities for patients and staff.
Panorama Orthopedics & Spine Center, US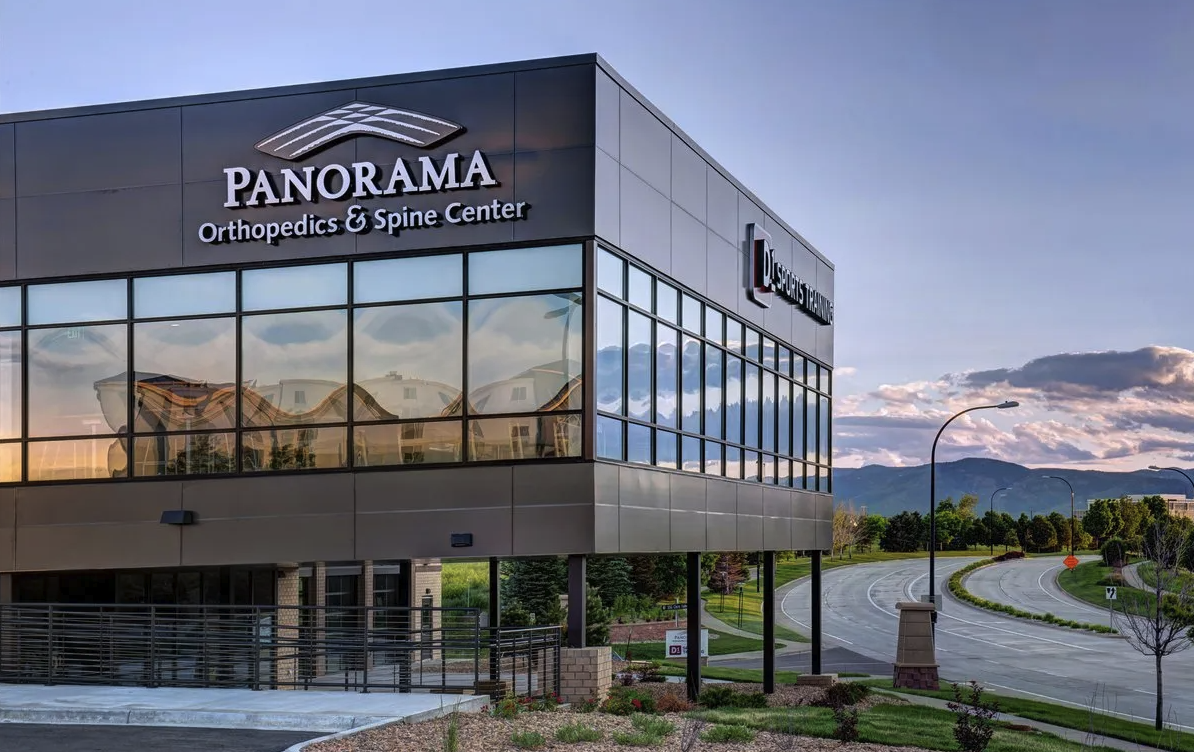 Image Source: ottohealth.com
Another spine-specialist hospital, but this time it is based in America. This place really is a world-class healthcare provider, and is the place to go for spinal injuries. One cool thing about this hospital is that it features an 'outdoor healing garden' - its serene and relaxing setting helps their patients with recovery and mindfulness, and a place where visitors and feel a connection to nature. They also share inspiring patient success stories to help reassure and give hope to their incoming patients, and help to motivate those in recovery.
Rigshospitalet, Denmark
Image Source: rigshospitalet.dk
This is probably the most prestigious hospital in Denmark, possibly in Europe, and has connections to the Danish royal family. In fact, it is the designated hospital for the Danish royal family, and their current Queen has used this hospital to give birth and for medical treatment. Interestingly, it is the tallest hospital building in Denmark, and it stands at just under 250 feet, making it an iconic landmark in the Copenhagen skyline. It is also a pioneer in research, innovation and global medical advancements.