The Most Gorgeous Celeb Couples Of All Time
Elizabeth Taylor and Richard Burton
Image Source: Reddit
These stunning lovebirds were stars of the silver screen, making 11 films together including the classic 'Who's Afraid of Virginia Wolf'. In 1973 Taylor reportedly said of her and Burton's marriage: ' When you are in love and lust like that, you just grab it with both hands'.
Zendaya and Tom Holland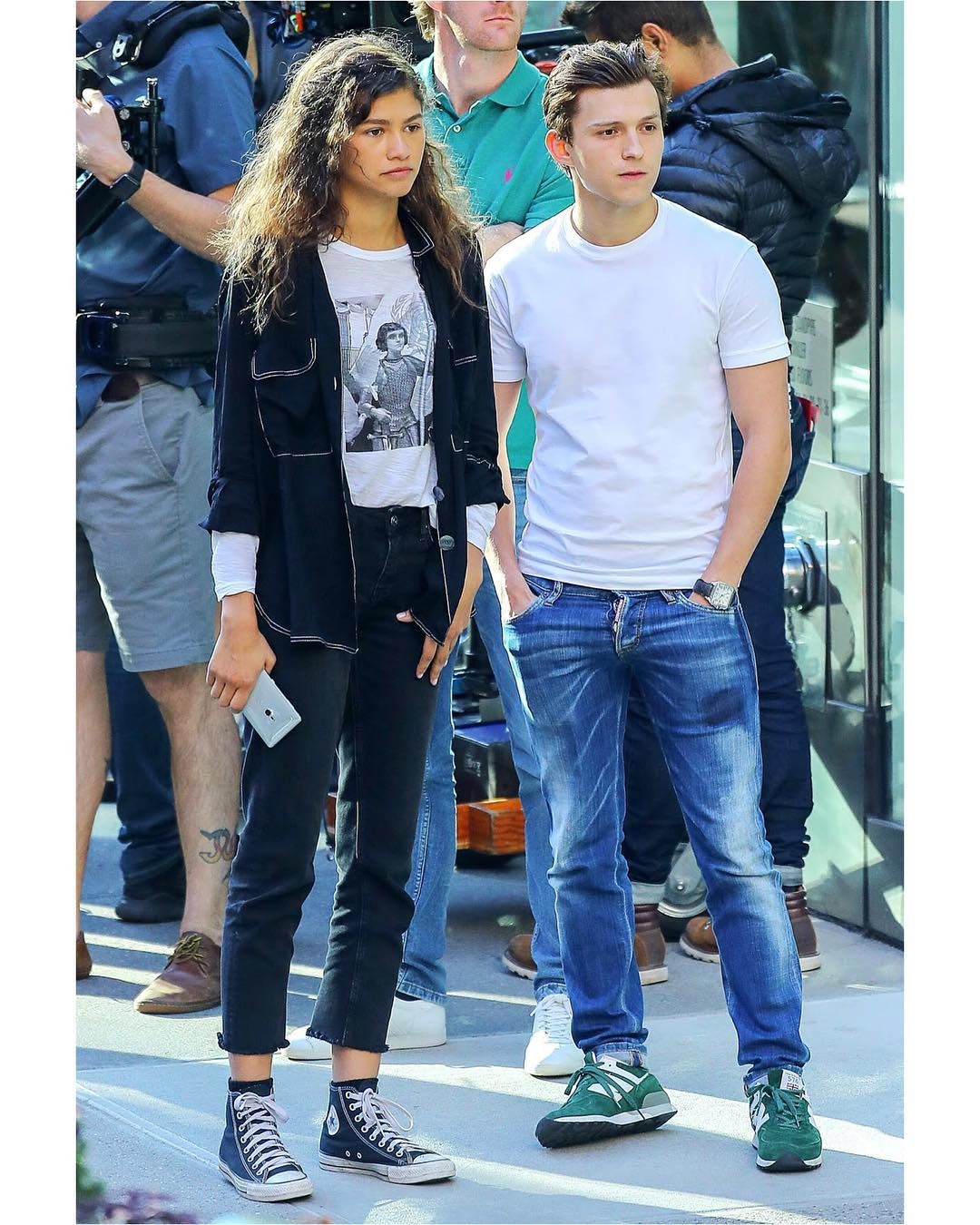 Image Source: Reddit
This is news hot off the press, 4 days before I am writing this, Tom and Zendaya have FINALLY announced that they are in a committed romantic relationship! Since meeting on set in 2016, they have become one of the most talked about couples in Hollywood!
Brad & Angelina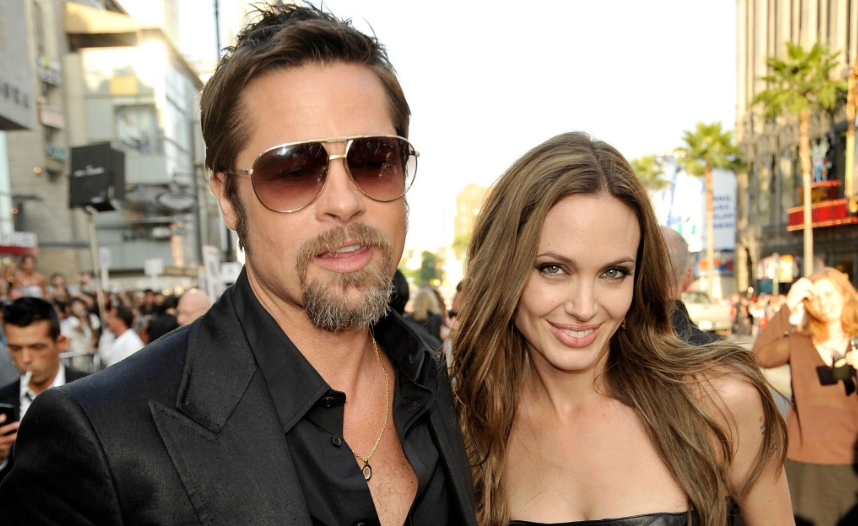 Image Source: The Independent
Nowadays, news stories about Brad and Angelina understandably focus on their fiery divorce, but let's not forget what a power couple they were in the beginning. Meeting on the set of their now legendary film Mr and Mrs Smith, little did they know they would spend 12 years together!
Beyonce and Jay-Z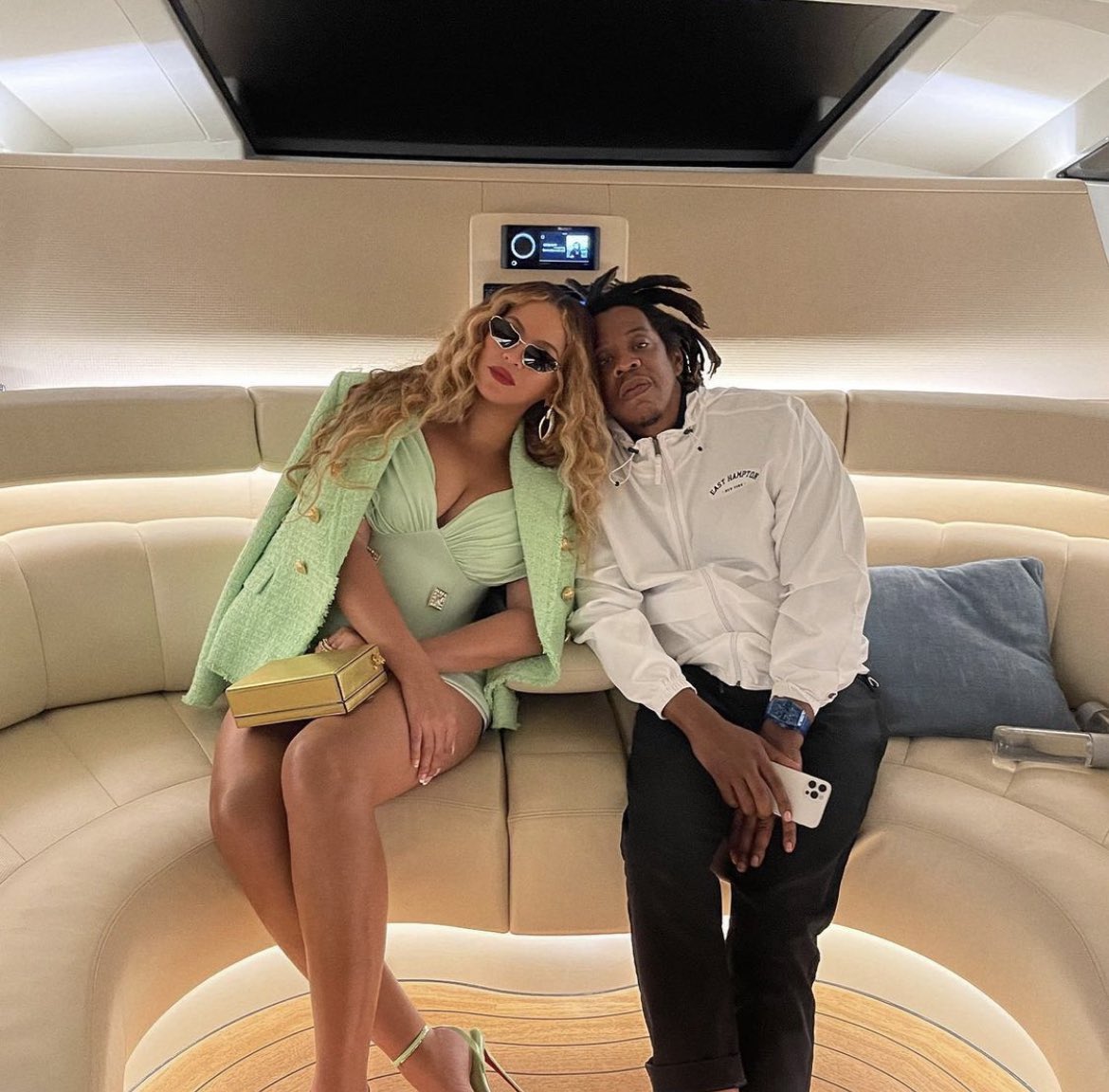 Image Source: Reddit
As one of the most private celeb couples, Beyonce & Jay-Z have had us unpicking their coded song lyrics since day one! The couple started dating in 2001 and secretly married 7 years later. This gorgeous pair are parents to three children, Blue Ivy, Sir and Rumi.
David and Victoria Beckham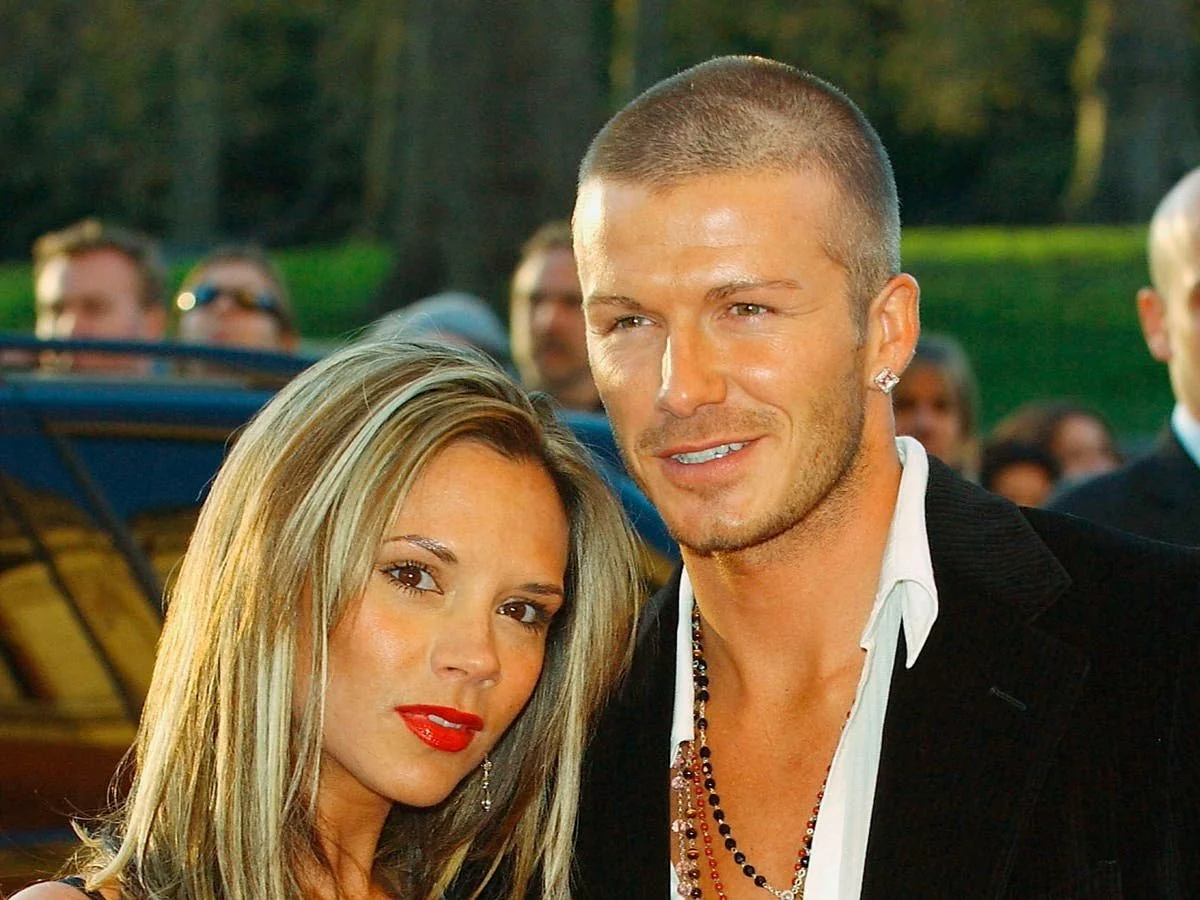 Image Source: Reddit
This couple are back in the spotlight after the release of their new Netflix docu-series and we just can't get enough! Known for their amazing careers and iconic outfits; even after some well documented rocky patches, this power couple are still going strong!
George and Amal Clooney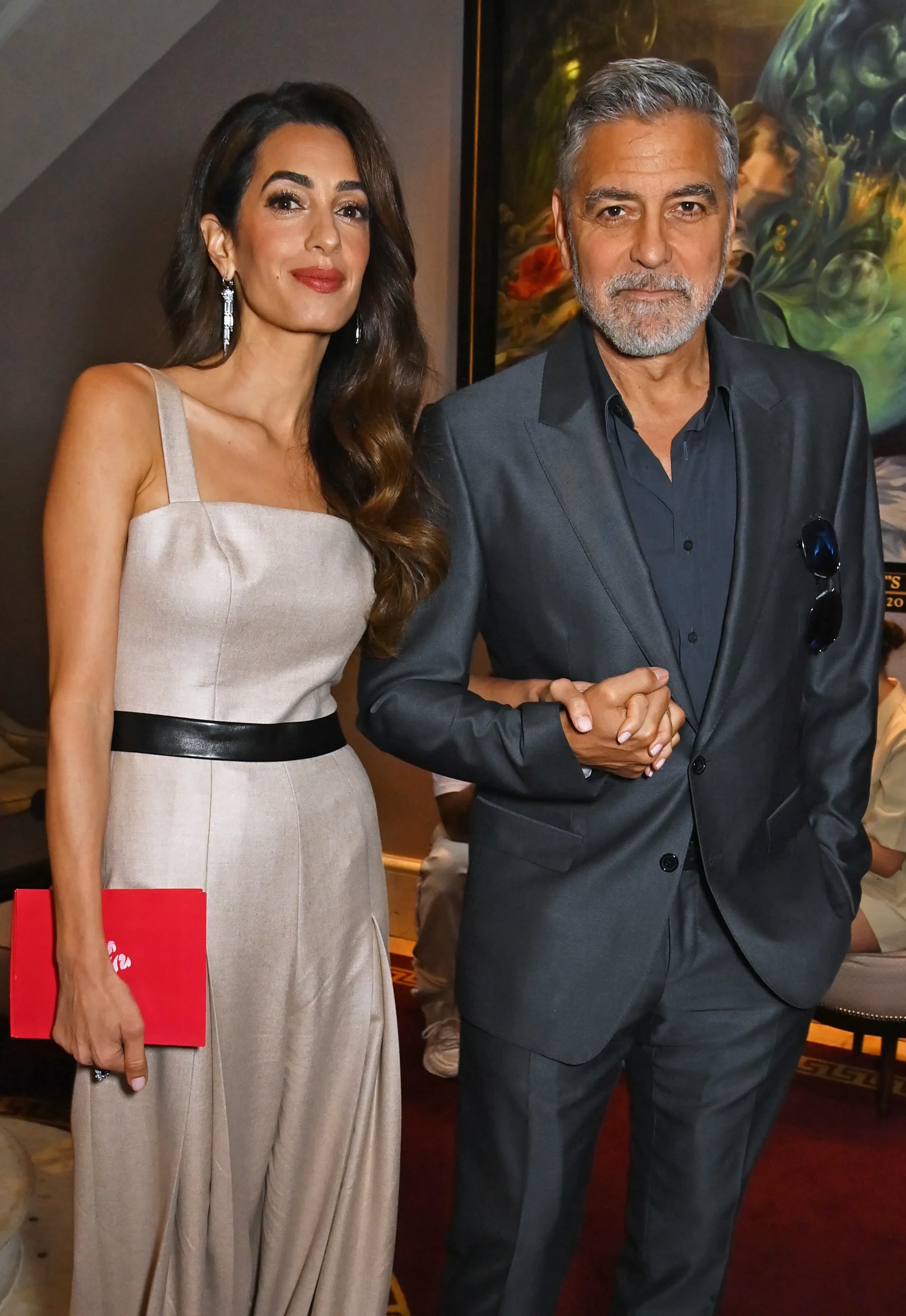 Image Source: Vogue
When it comes to elegance, there's no celebrity couple quite like these two. The pair met almost by accident when a friend of George's was passing his Lake Como house and asked if they could bring their friend along. As George later recalled: 'We just talked, we stayed up all night talking'.
John Legend & Chrissy Teigen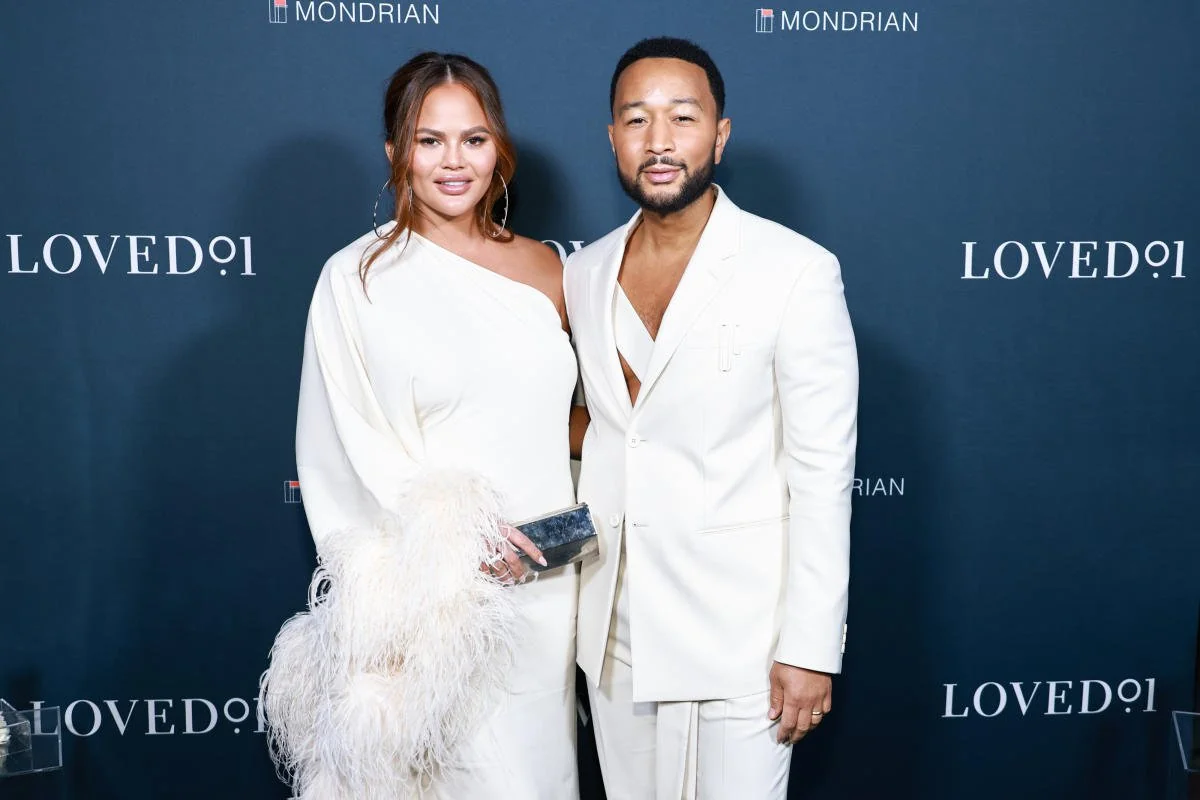 Image Source: Reddit
These two dreamboats first met on the set of Legend's "Stereo" music video and sparks started to fly immediately! They attempted to keep it low-key at first but these two just couldn't take it slow and were soon a couple, marrying in 2013 in Lake Como.
Harry and Meghan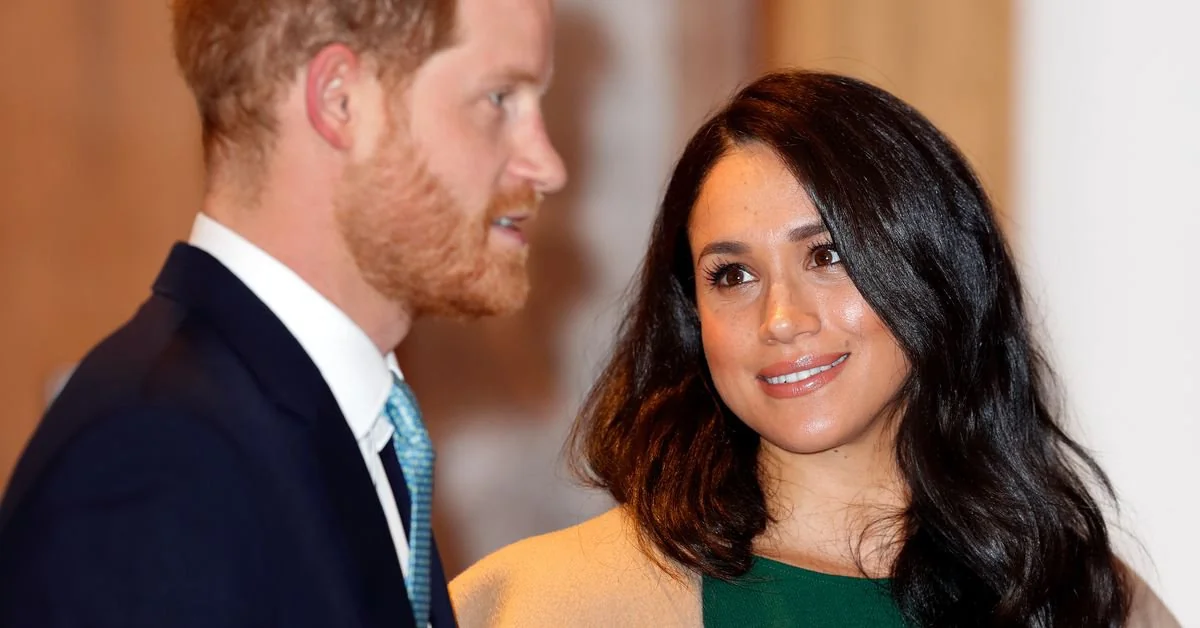 Image Source: Reddit
Even after the significant backlash aimed at these two, they are still solid as a rock! Harry met the beautiful Meghan on a blind date in 2016 and things moved fast, with the couple's royal wedding just two years later! They are the proud parents of Archie and Lilibet.
Ryan Reynolds and Blake Lively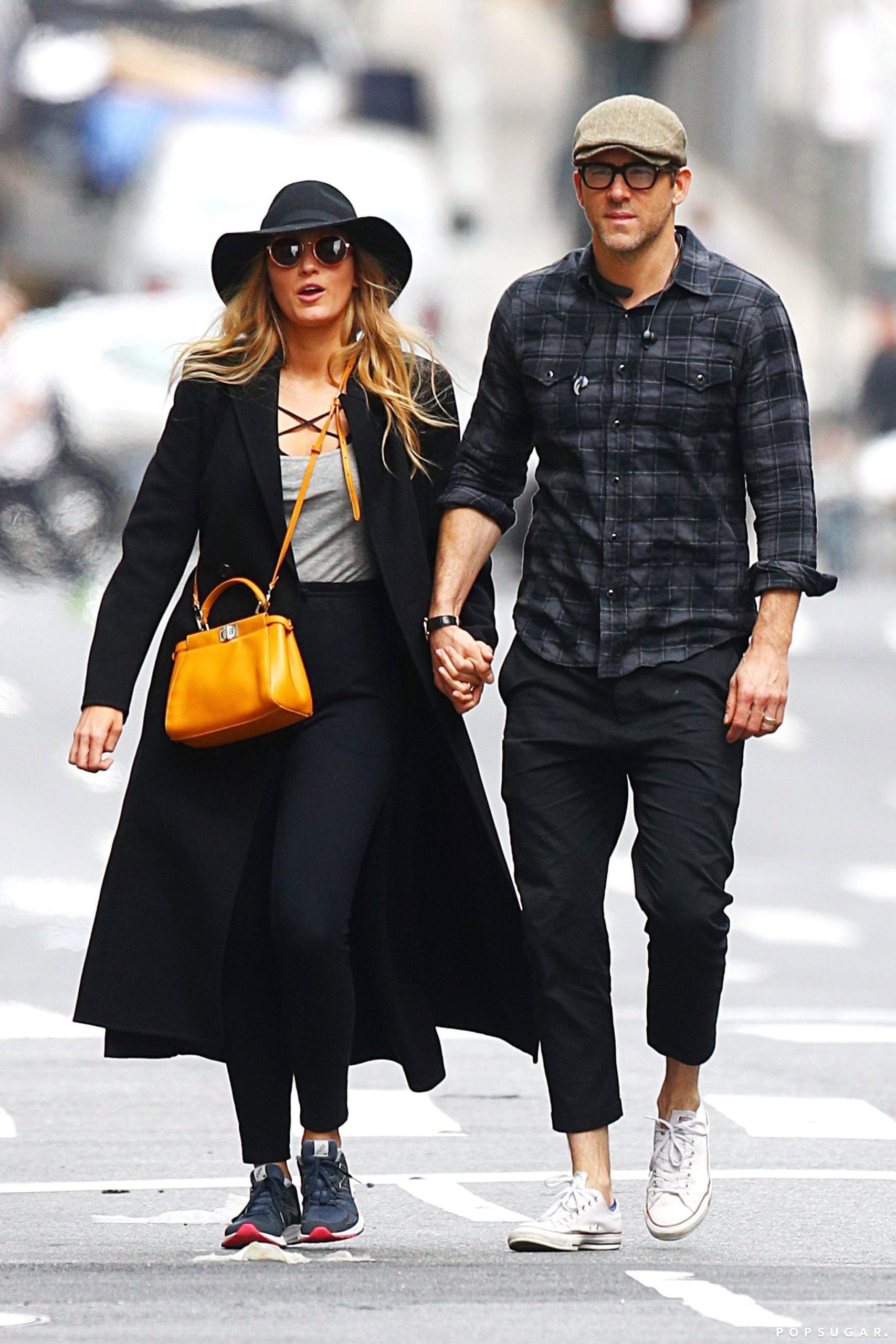 Image Source: Reddit
Despite meeting on set for 'Green Lantern', this gorgeous pair didn't date immediately as both individuals were in committed relationships. Newly single, rumours started flying in 2011 and one year later they were married in a secret ceremony just for family and friends.
Nicole Kidman and Keith Urban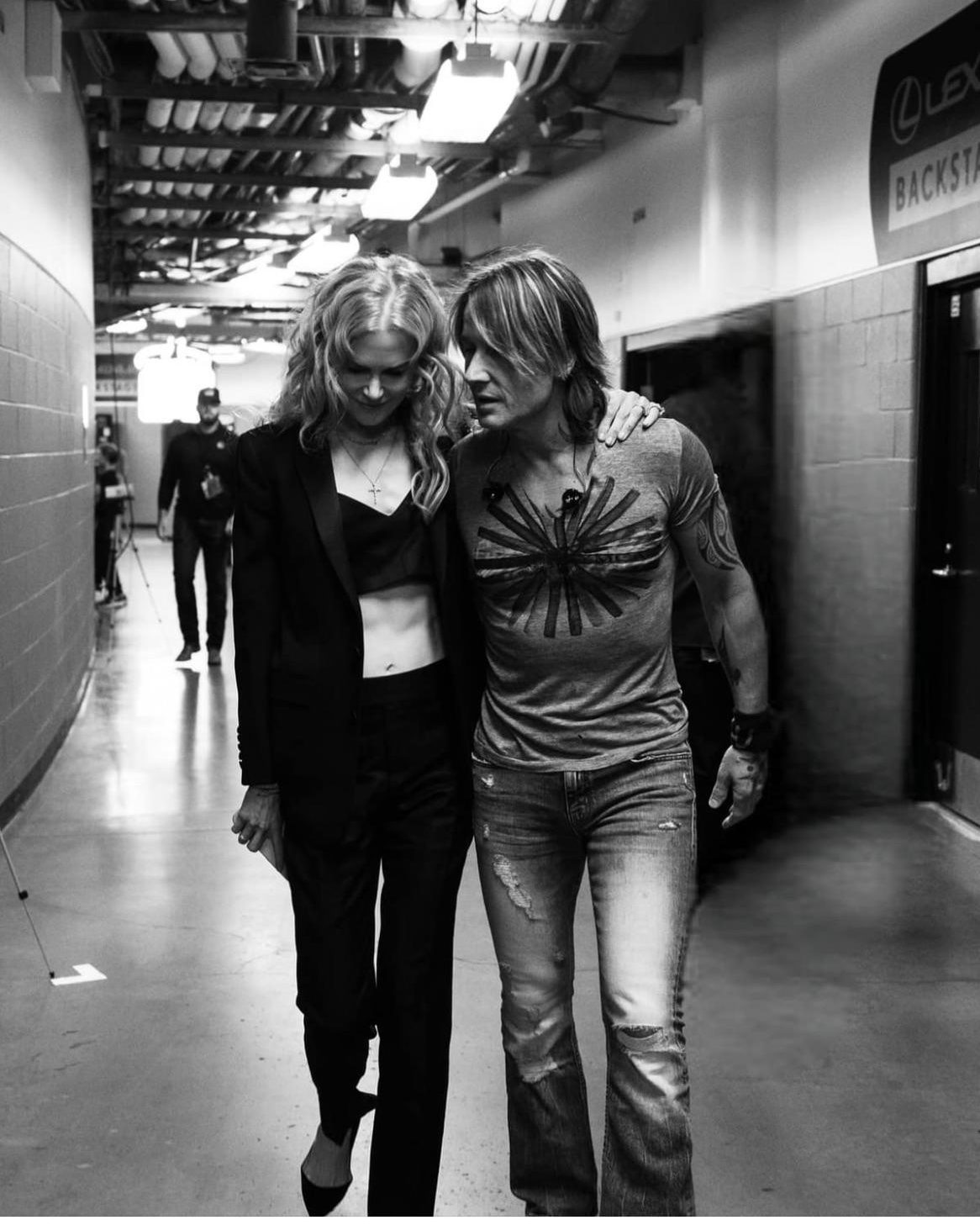 Image Source: Reddit
There is no sweeter a romance than that of Kidman and Urban. Despite both growing up in Australia, they never met until a Gala in in Los Angeles in 2005. Despite an initial attraction and exchange of numbers, Keith reportedly didn't call Nicole for 4 months!
Audrey Hepburn & Mel Ferrer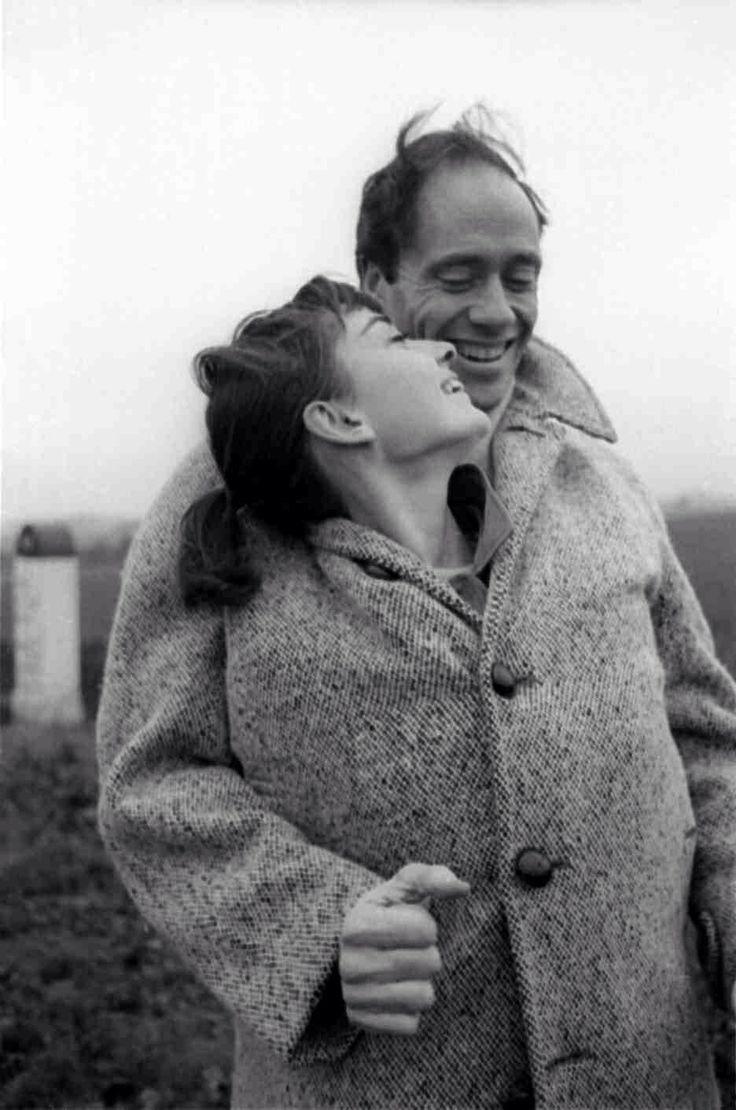 Image Source: Reddit
Hepburn's first marriage was one to remember! Audrey and Mel were introduced at the British opening of her classic film 'Roman Holiday' and despite Ferrer's age (Being 12 years older than her) and his two previous marriages, Audrey was smitten and in 1954 they married in Switzerland.
Neil Patrick Harris and David Burtka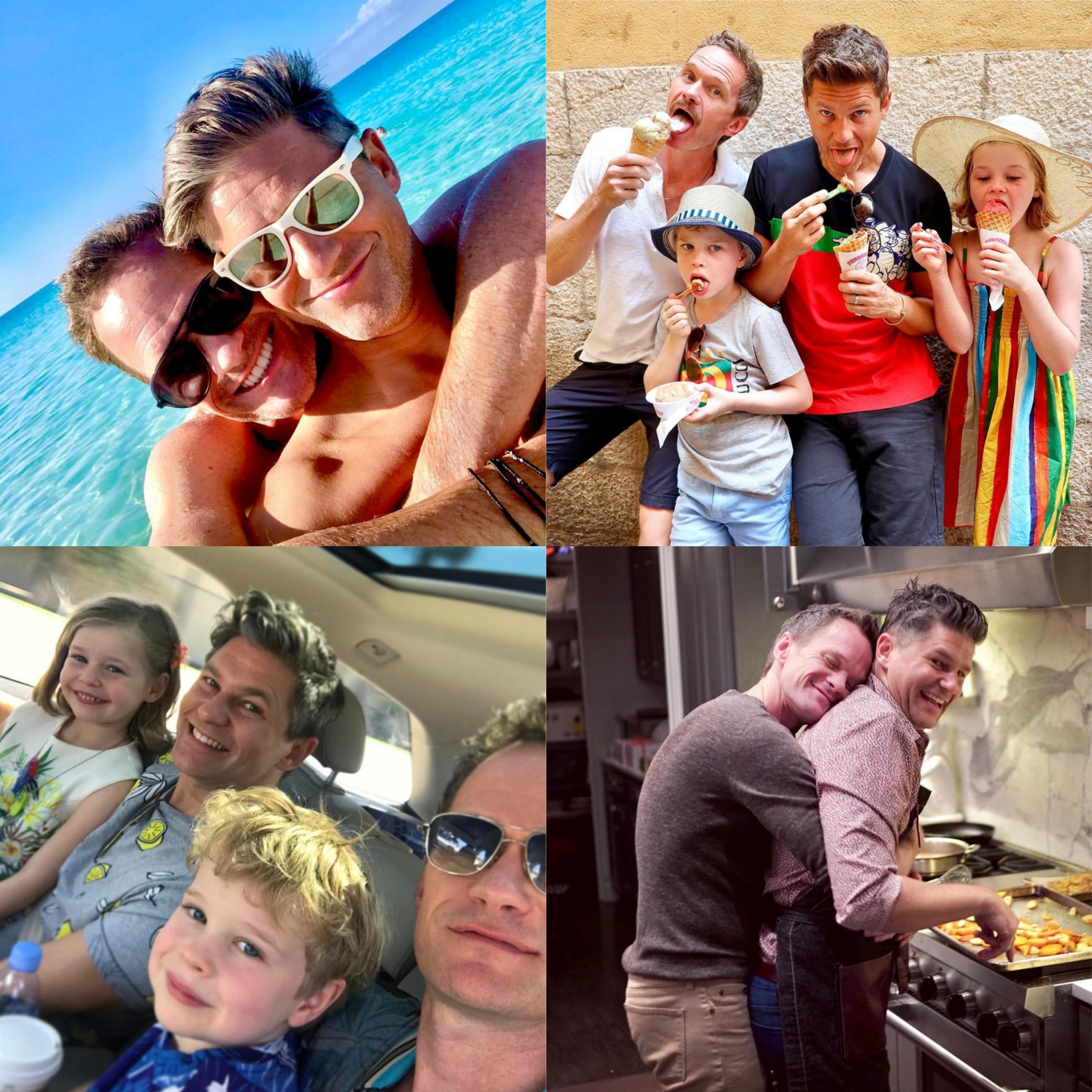 Image Source: Reddit
This handsome couple have been going strong since 2004! The pair actually met on a street corner (does it get more romantic?) and officially announced their relationship in 2007. The couple married in Italy in 2014 and are brilliant parents to their twins Harper and Gideon.
Tom Hanks & Rita Wilson
Image Source: NBC News
Please can Tom Hanks and Rita Wilson adopt me already? Hollywood romance doesn't get lovelier than this 34 year (to date) marriage. Like many long-lasting relationships, this pair started as great friends before tying the knot in 1988 and welcoming their two children.
Emily Blunt and John Krasinski
Image Source: Reddit
We love it when a crush comes to fruition and boy oh boy did Krasinski have a crush on Blunt before they met, having watched The Devil Wears Prada 75 times! The pair met through a mutual friend when out to dinner in LA in 2018 but neither can agree on who made the first move.
Gwen Stefani and Blake Shelton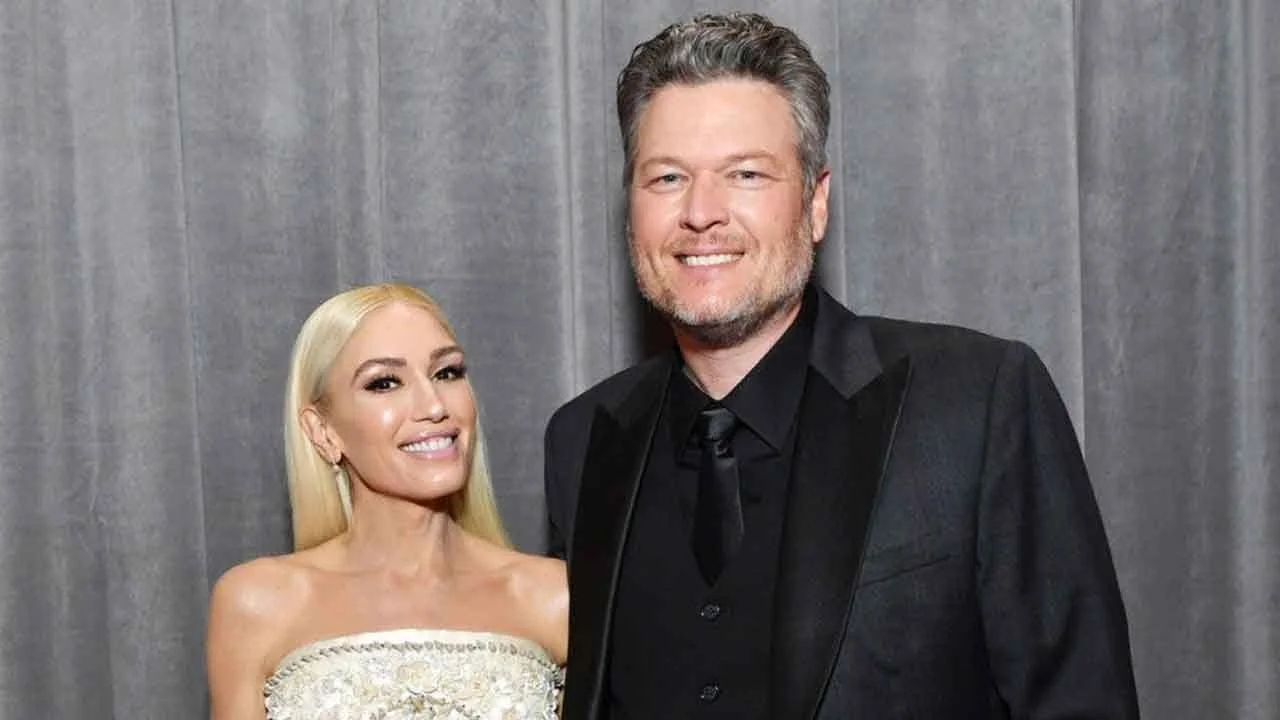 Image Source: Reddit
Stefani may have thought she was making a shrewd business move, signing up to be a judge on The Voice, but she was also setting herself up to meet her future husband! Both judges were going through divorces in 2015 and bonded over their shared experience. The couple wed in July 2021.
Grace Kelly & Prince Rainier III of Monaco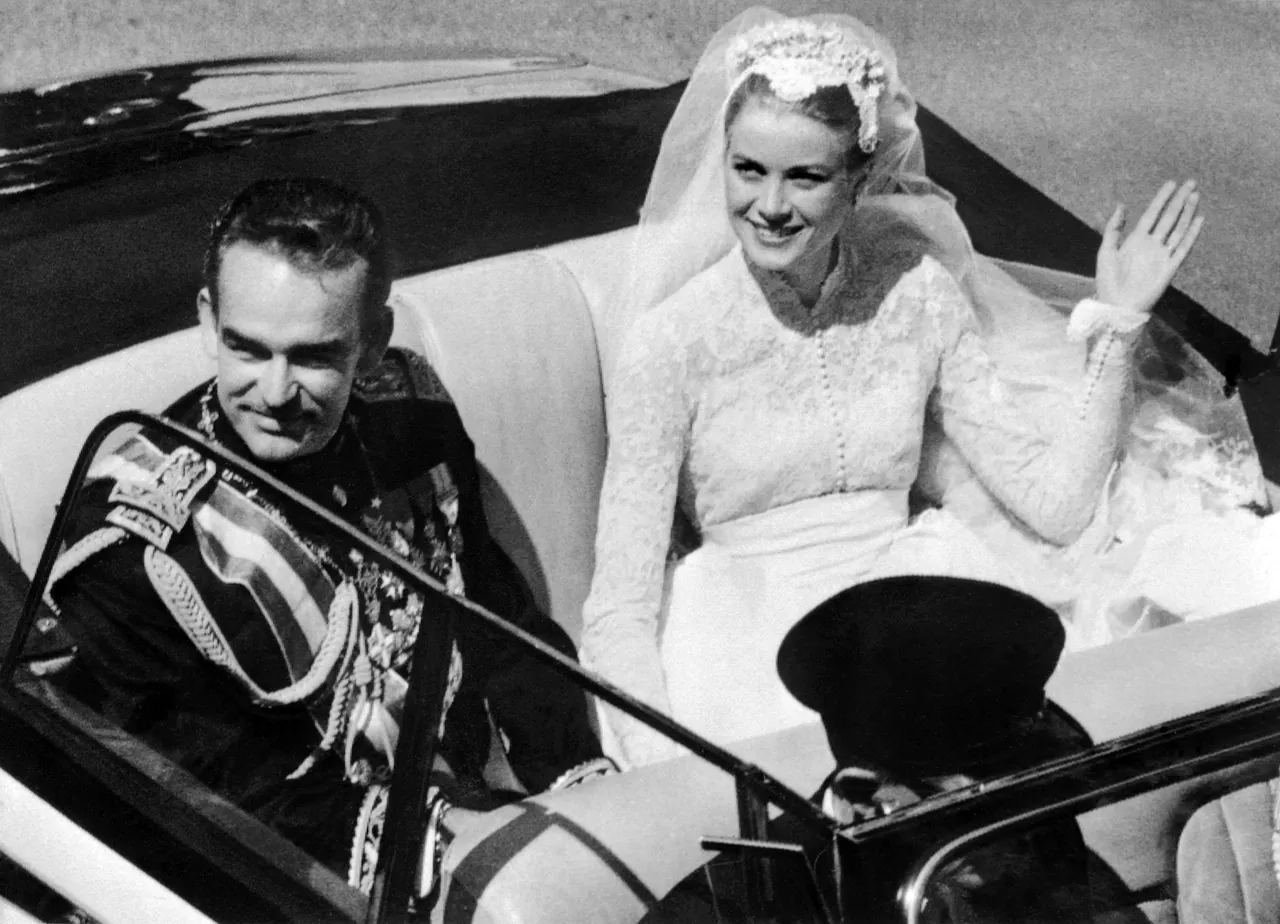 Image Source: Reddit
Now this is the stuff of fairy tales; a beautiful actress and a real life prince... who could ask for anything more? After gaining fame in films like 'High Society' and 'Dial M For Murder', Kelly sacrificed her career for love and began royal duties with her new husband in 1956.
Sarah Paulson and Holland Taylor
Image Source: Reddit
Now here is a gorgeous couple proving that age is just a number. When Paulson met Taylor at a party in 2005, she immediately thought she was "the most exquisitely beautiful woman" but they didn't start to date officially till much later, confirming their relationship in 2015.
Ryan Gosling and Eva Mendes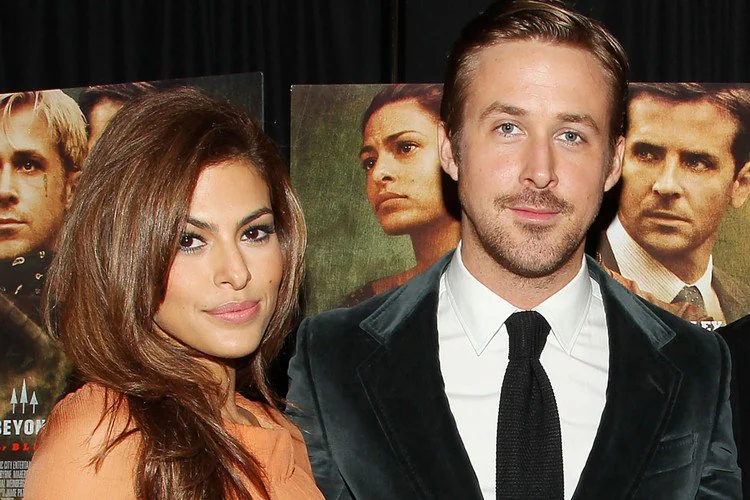 Image Source: Reddit
We all love this swoon-worthy romance! After being friends for a while, the pair got to work together on 2012's 'The Place Beyond the Pines' and their friendship turned into something more! Although their marriage was only revealed in 2022, it's believed they wed in 2016.
Goldie Hawn and Kurt Russell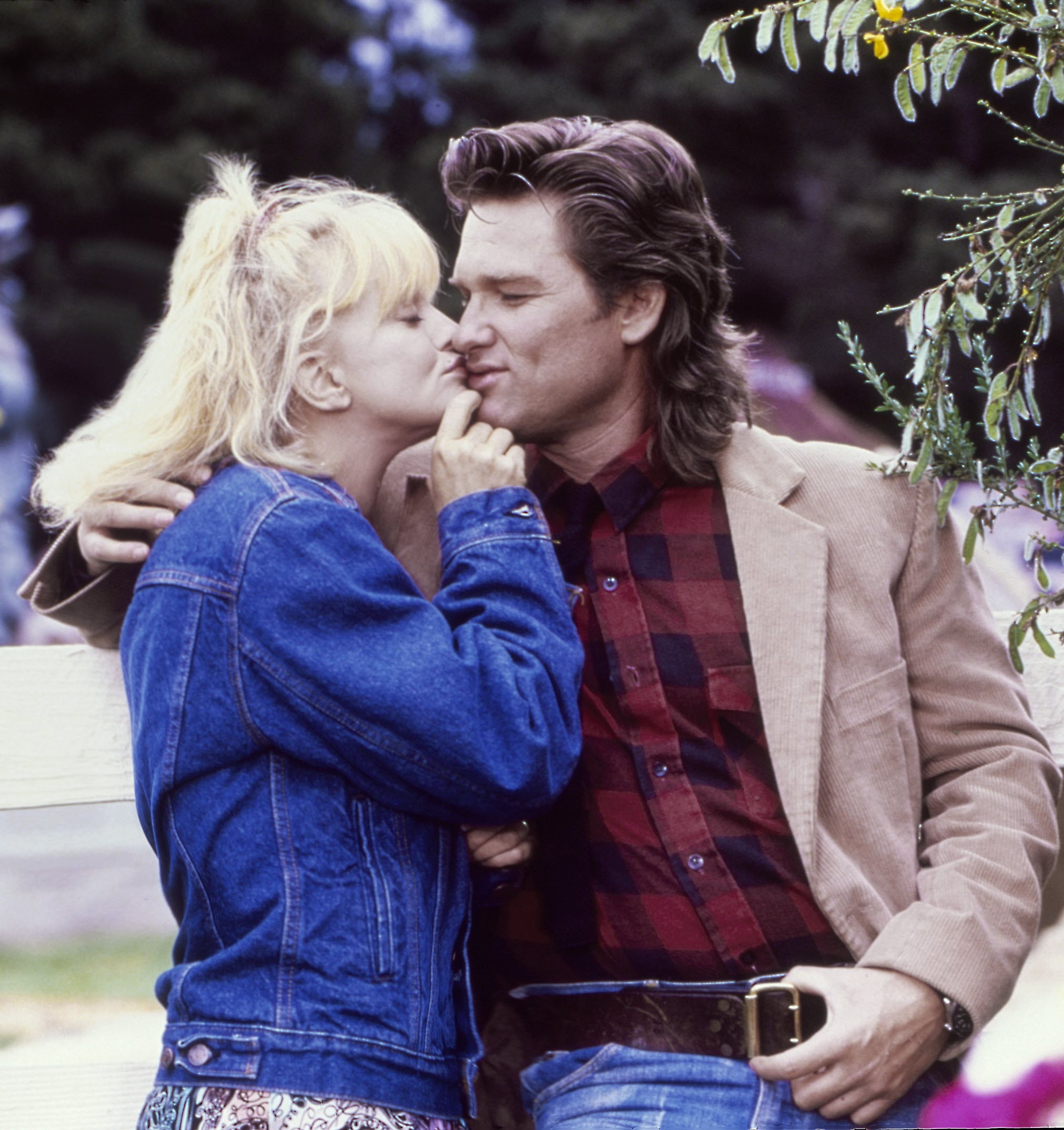 Image Source: Reddit
This legendary pair may never have got married but their partnership is still going strong. Despite meeting on set in 1968, it was a whole 15 years before they hit it off. In 1983 in a screen test for 'Swing Shift', Russell commented on Hawn's 'great figure' and the rest is history!
Bob Fosse & Gwen Verdon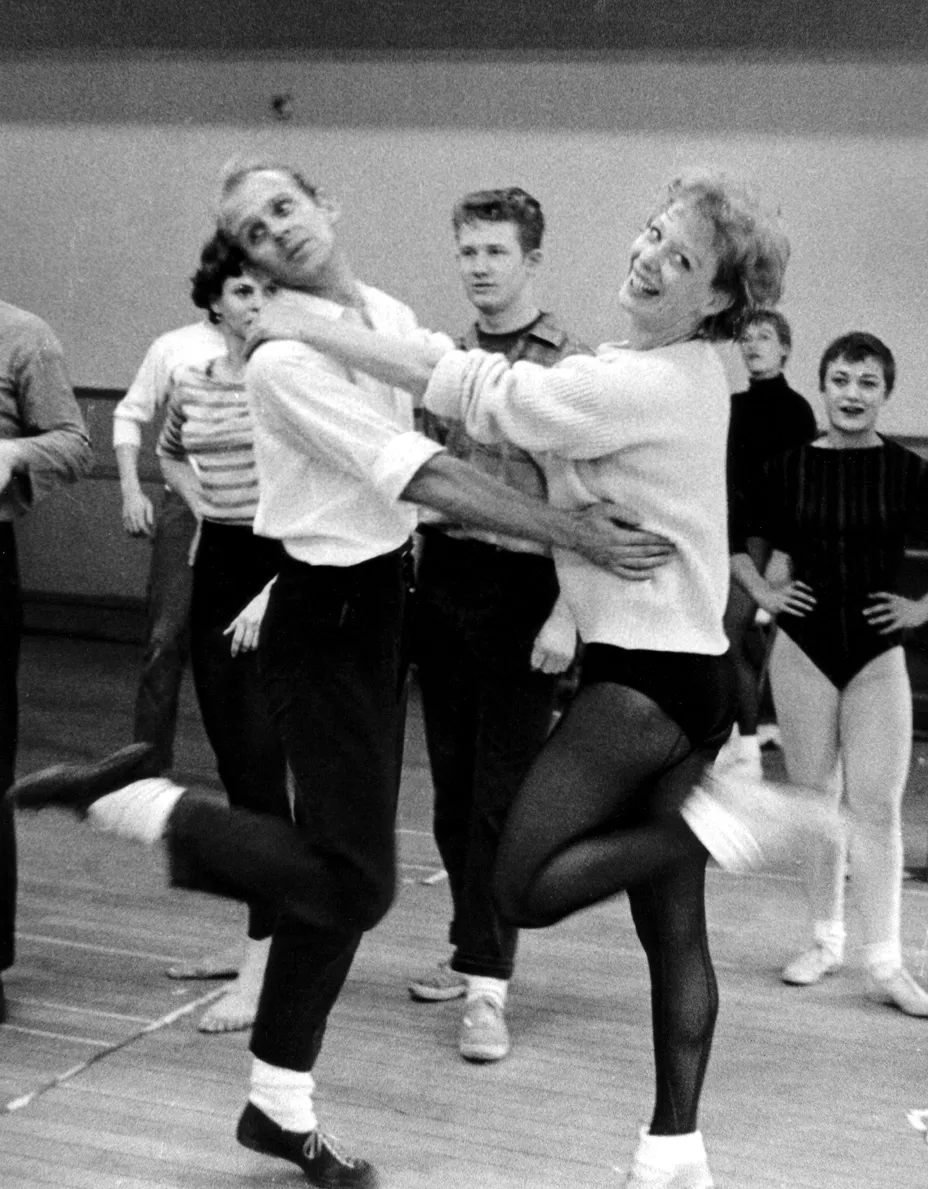 Image Source: The Hollywood Reporter
The stuff of Broadway legend; superstar performer Gwen Verdon and iconic choreographer Bob Fosse first met whilst working at MGM but didn't get together until their stage hit 'Damn Yankees' in 1955. Their relationship was famously on-and-off until Fosse's death in 1987.
Cindy Crawford and Rande Gerber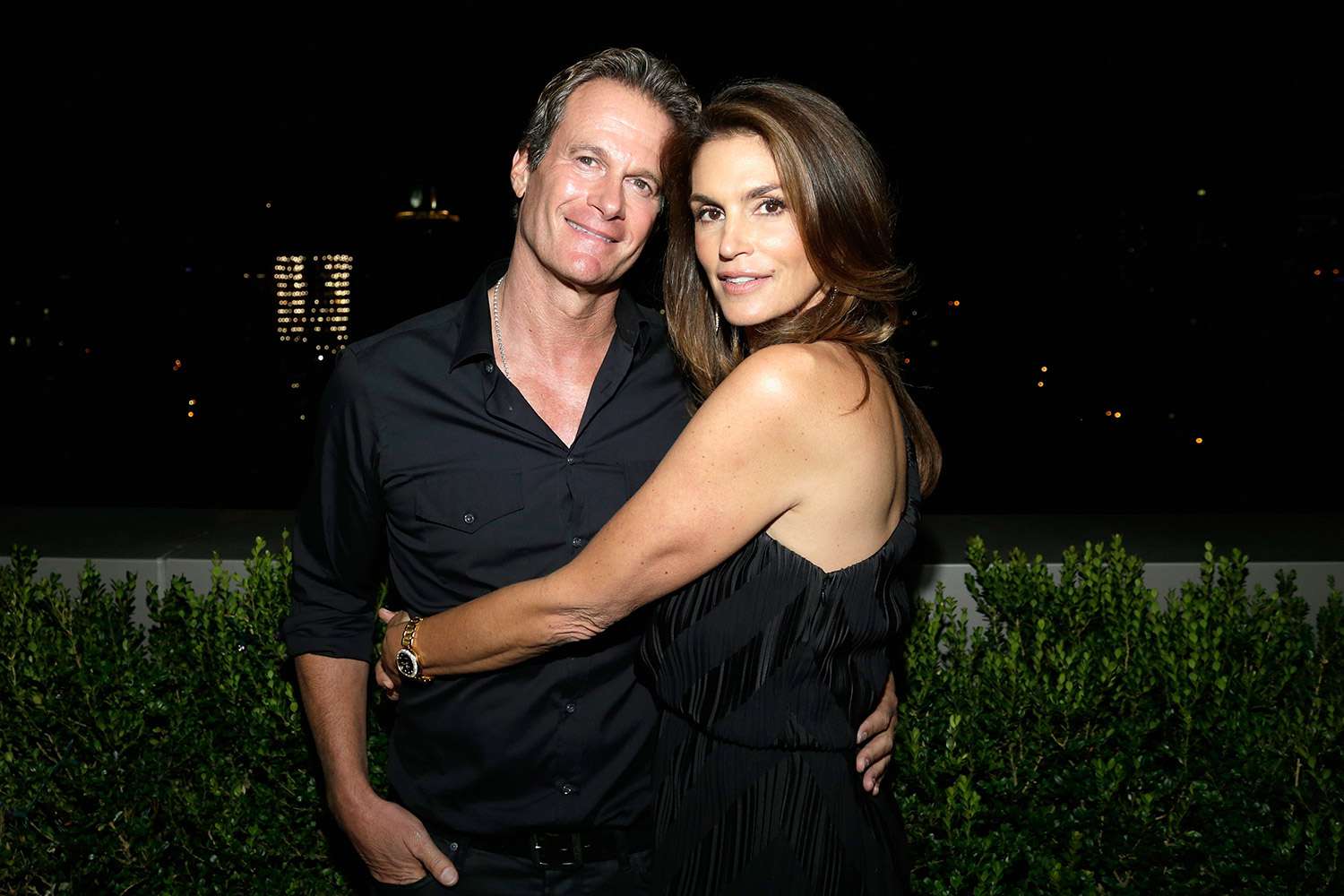 Image Source: People
This stunning couple met in the height of Crawford's modelling career in the early 90s, although at the time she was married to heartthrob Richard Gere. By 1998, Cindy had divorced Gere and married Gerber, with whom she has recently celebrated 25 years of marriage.
Ava Gardner and Frank Sinatra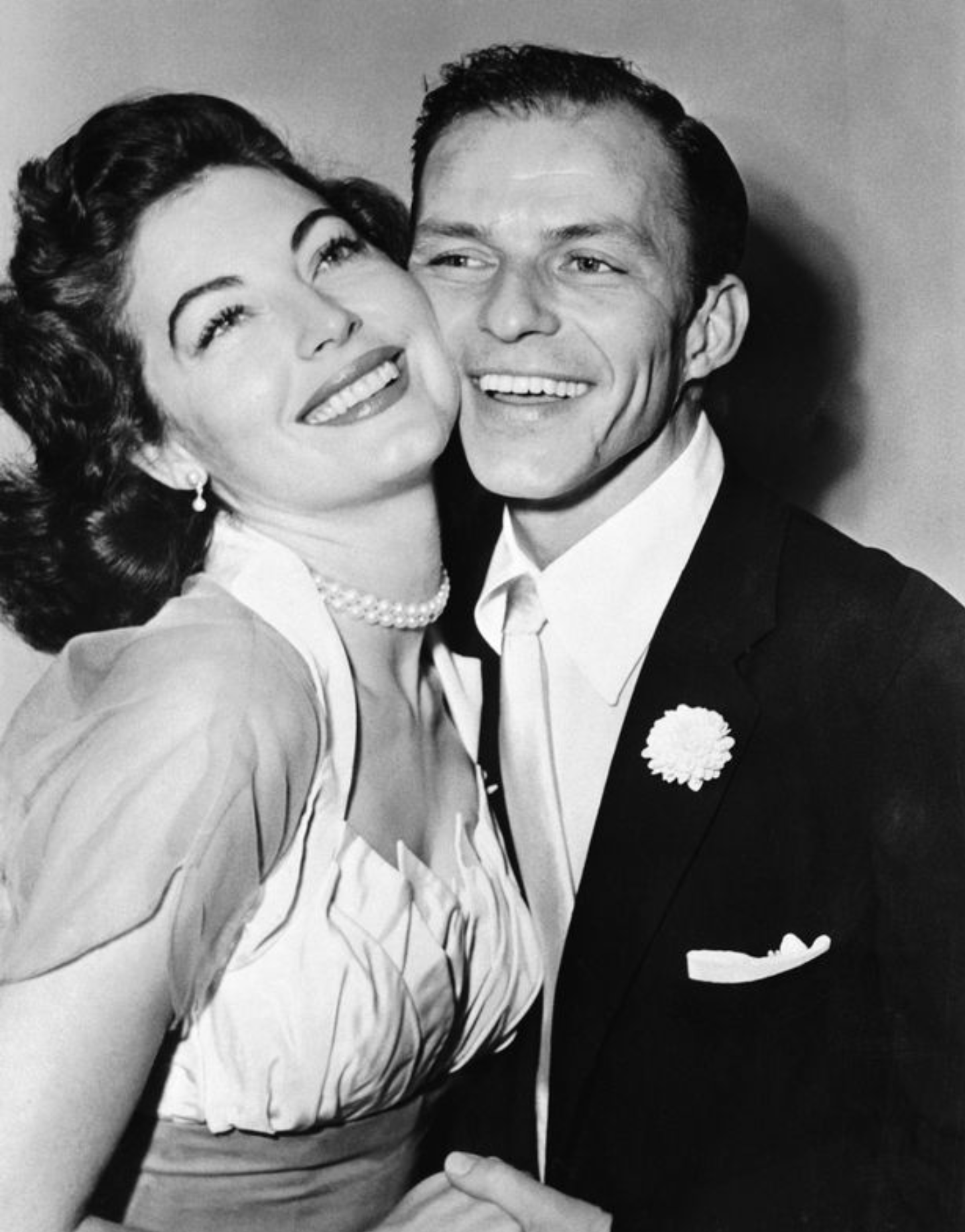 Image Source: Reddit
Frank Sinatra and Ava Gardner may be one of the most iconic pairings of their generation, but their rocky relationship was just about as tumultuous as it gets. The couple met at a party in 1950 and began the secret affair that tore apart Nancy and Frank's 12-year marriage.
Clark Gable and Carole Lombard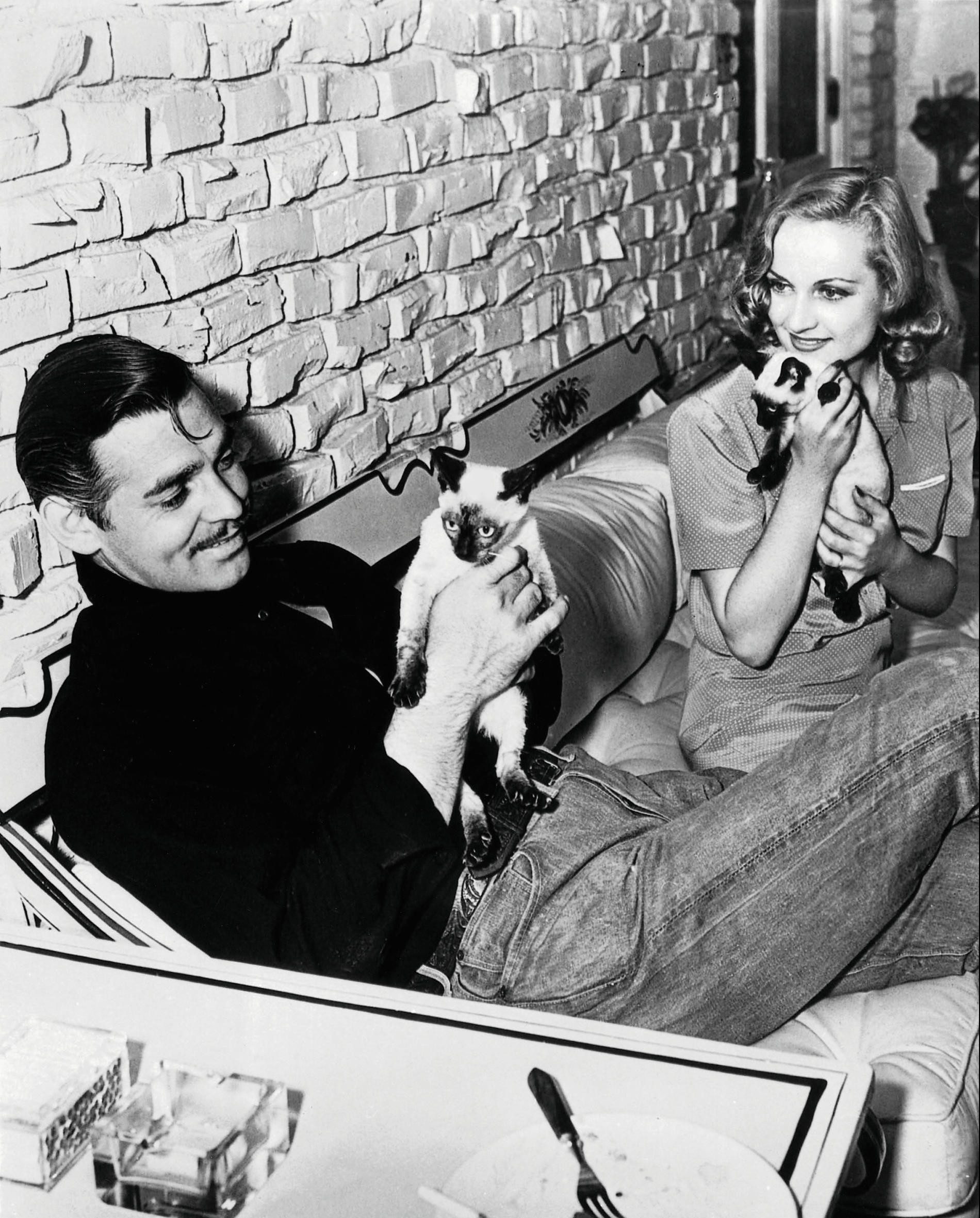 Image Source: Reddit
She was known as 'America's Sweetheart' and he was the 'King of Hollywood' when they met on the set of 'No Man of Her Own' in 1932. Despite not hitting it off straight away, the couple married in 1939 and stayed together until Carole's tragic death in 1942.
Imelda Staunton & Jim Carter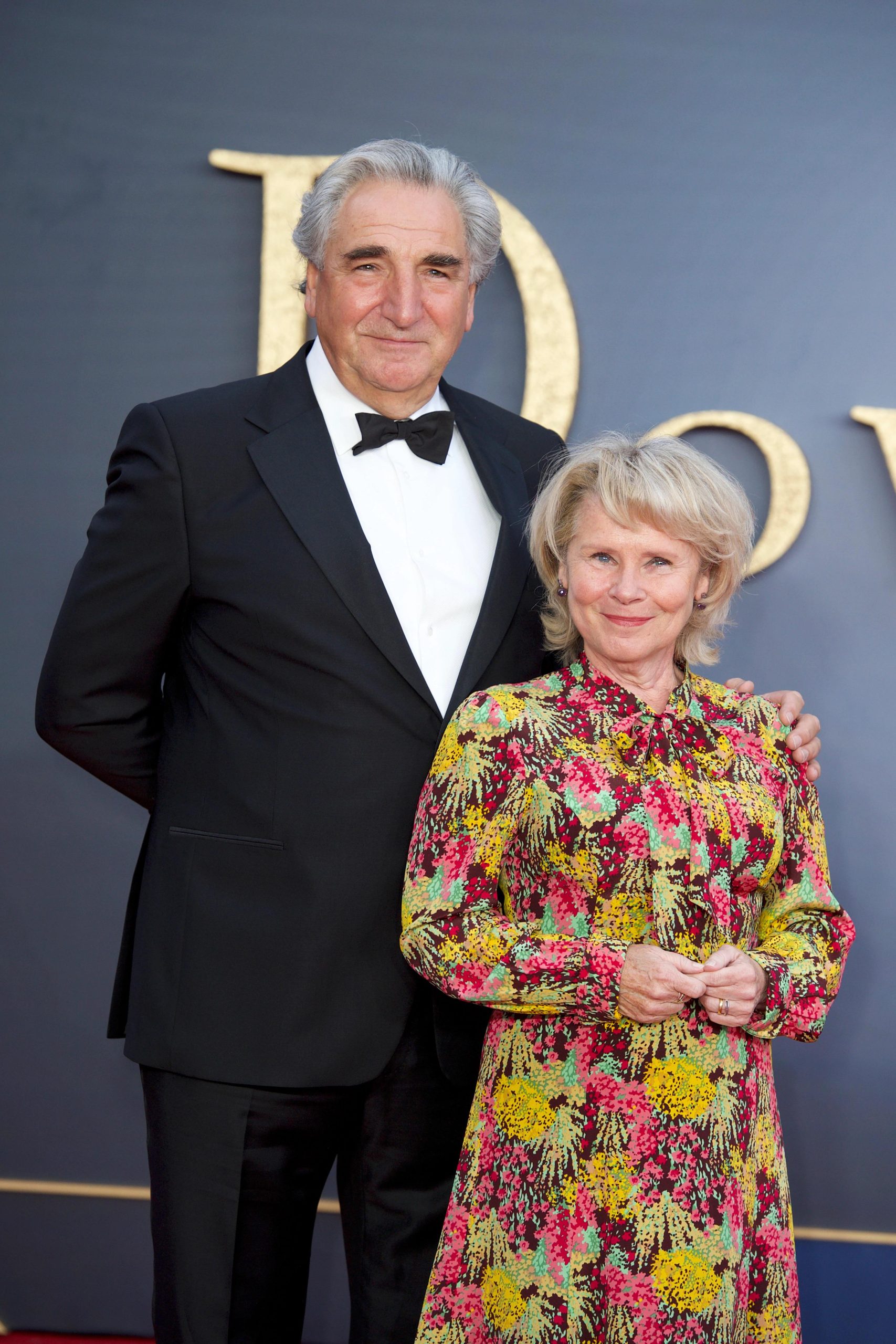 Image Source: Reddit
Yes, Delores Umbridge and Mr Carson are a real-life couple and they are just about as cute as it gets! The pair met at London's 'National Theatre' during rehearsals for the musical 'Guys and Dolls' in 1982 and they were married a year later! What a talented duo!
George Takei and Brad Altman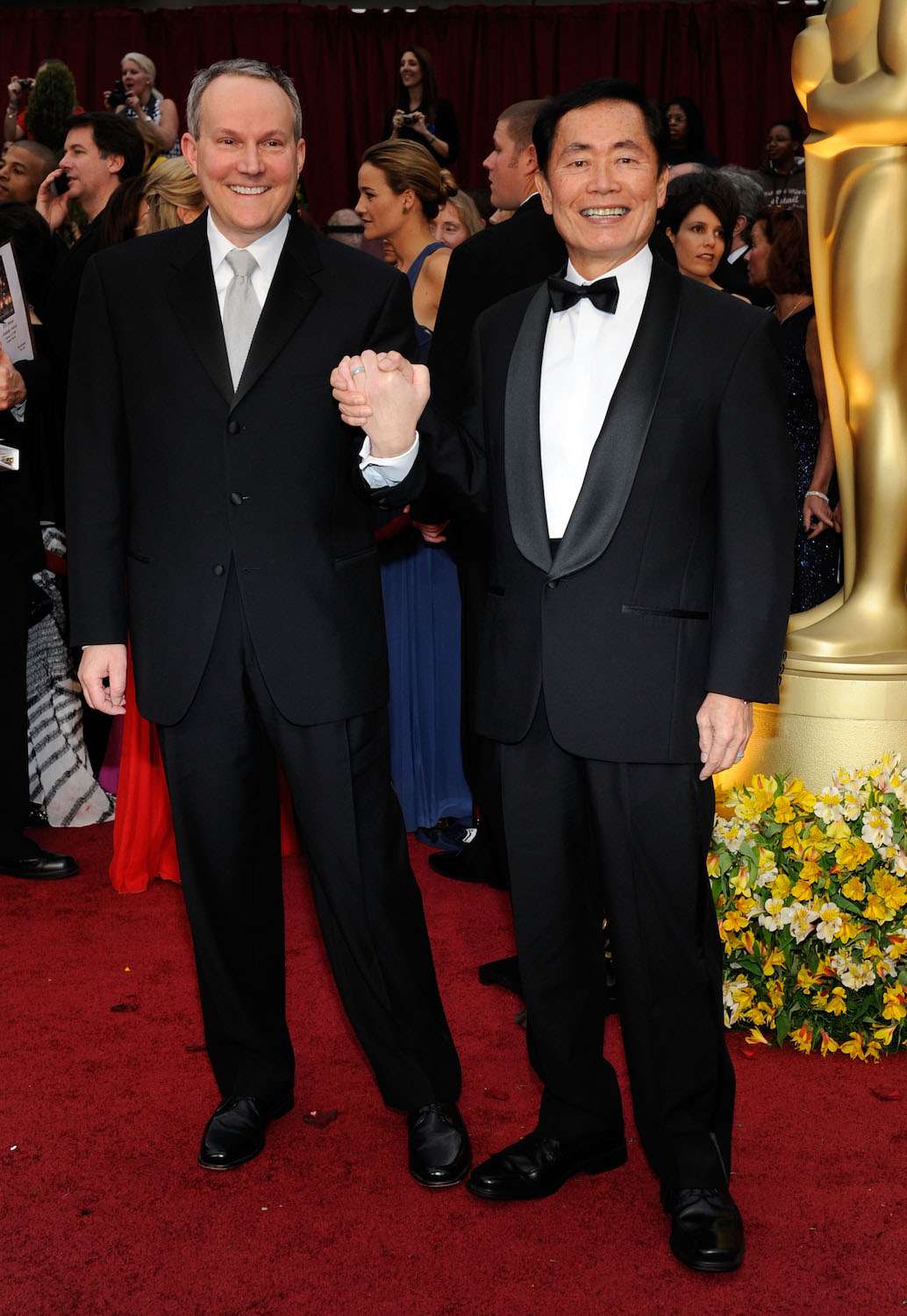 Image Source: Brides
This amazing couple kept their relationship secret for 20 years, out of fear that Takei would lose his career if his sexuality was revealed. In 2008, the day after the ban on gay marriage was lifted by California Supreme Court, the couple tied the knot.
Wills & Kate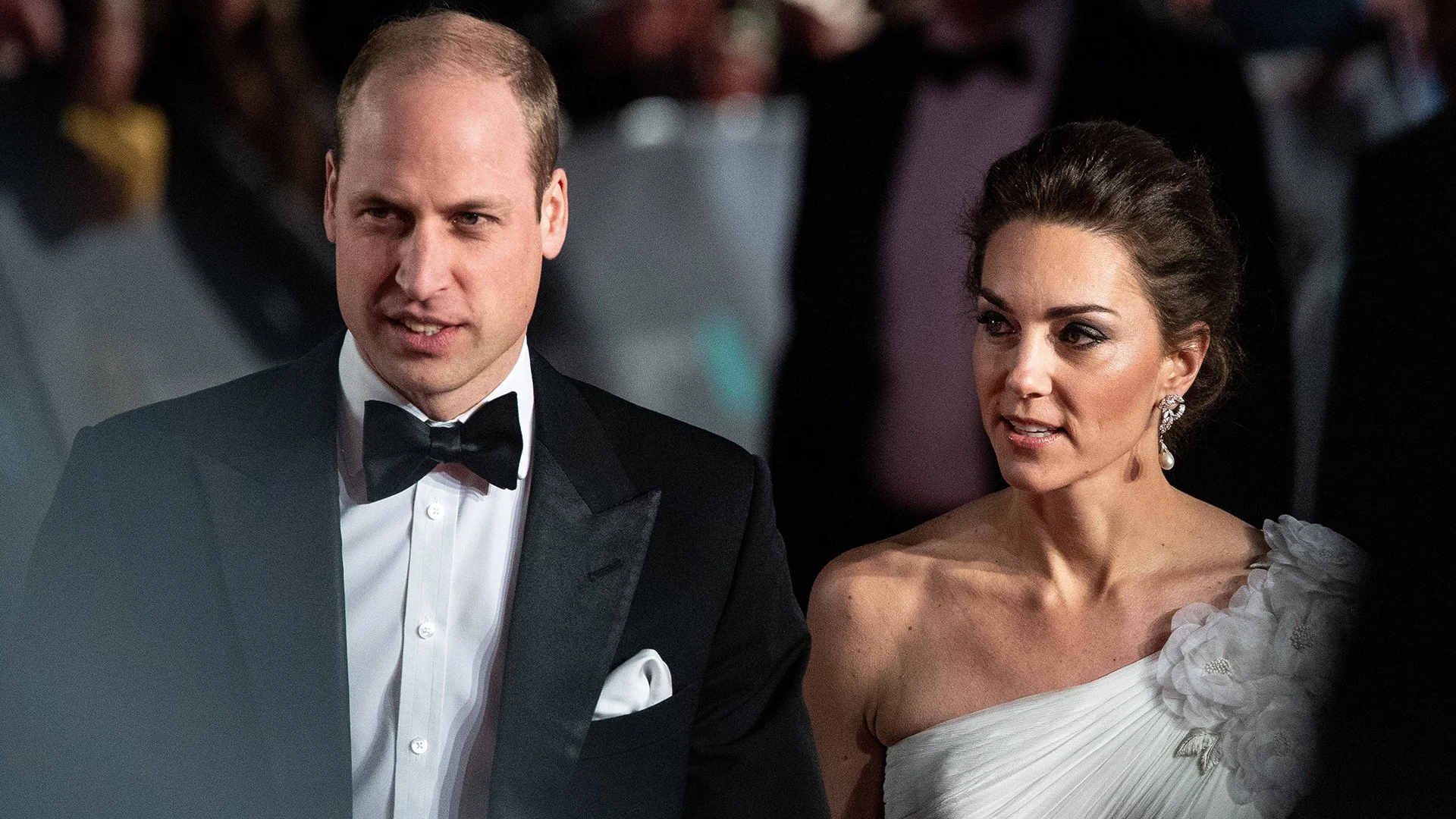 Image Source: Reddit
It's the royal love story of our generation and 12 years after their wedding, we are still obsessed! Kate met the prince at university in 2001 and in 2004 they were famously spotted on a couple's skiing holiday. After years of on-and-off dating, the couple got engaged in Kenya in 2010.
Renee Rapp and Alissa Carrington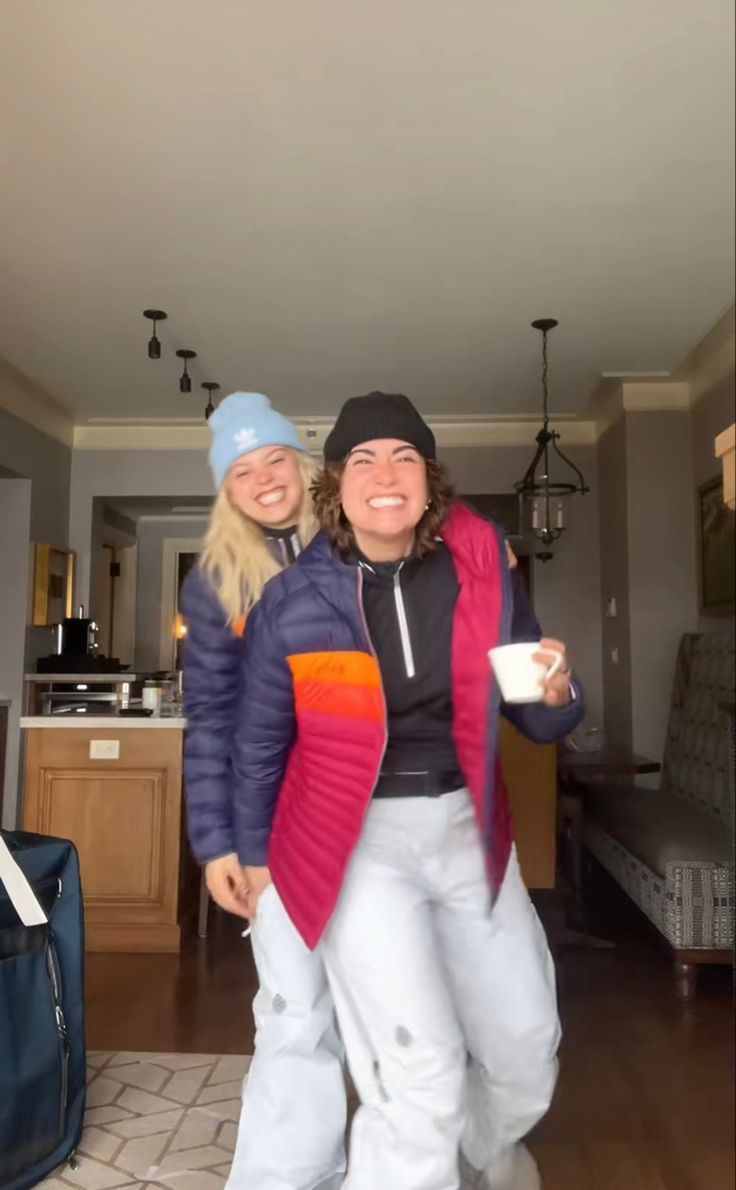 Image Source: Pinterest
Now for a brand-new romance and it's a real power couple! Renee is a Broadway icon, TV star and music artist, whist Alissa is a successful content creator on YouTube and TikTok - this duo are unstoppable! Rapp posted a 'hard launch' on TikTok this summer and the fans went wild!
Kourtney and Travis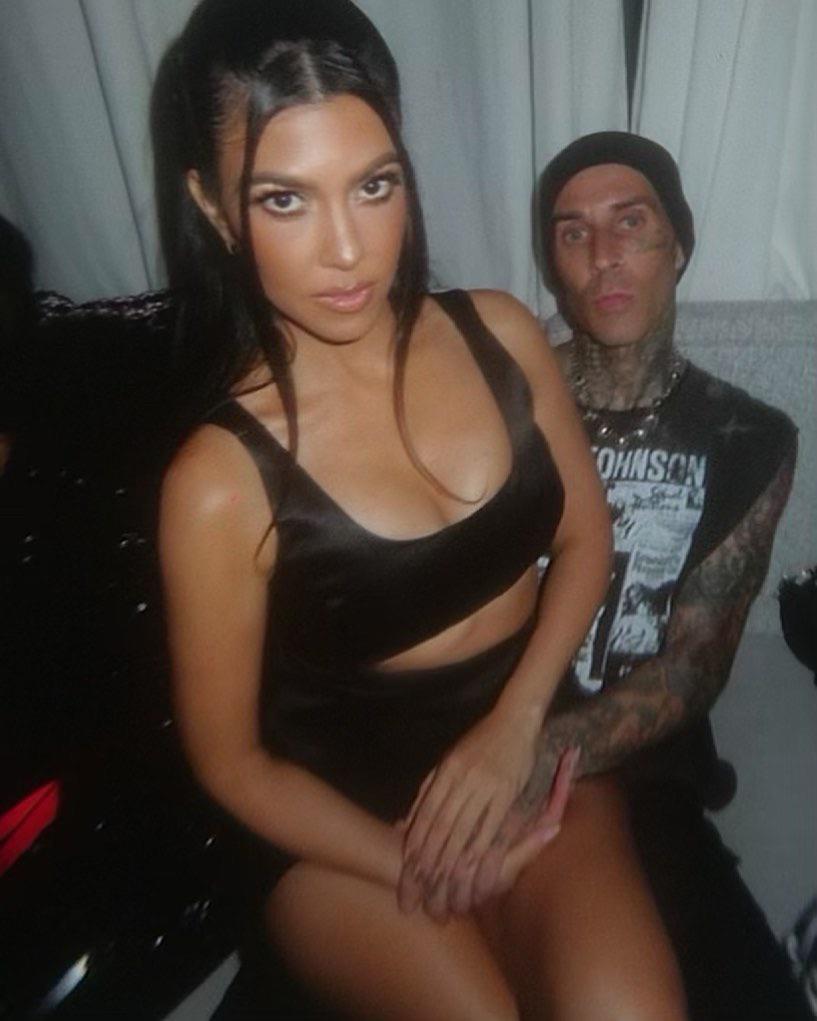 Image Source: Reddit
If we measure a couple's love by the amount of wedding ceremonies they had - Kourtney Kardashian and Travis Baker are really loved up! In 2022 they married in Las Vegas, then Santa Barbara, THEN Italy! This celeb couple sure know how to throw a party!
Simone Biles and Jonathan Owens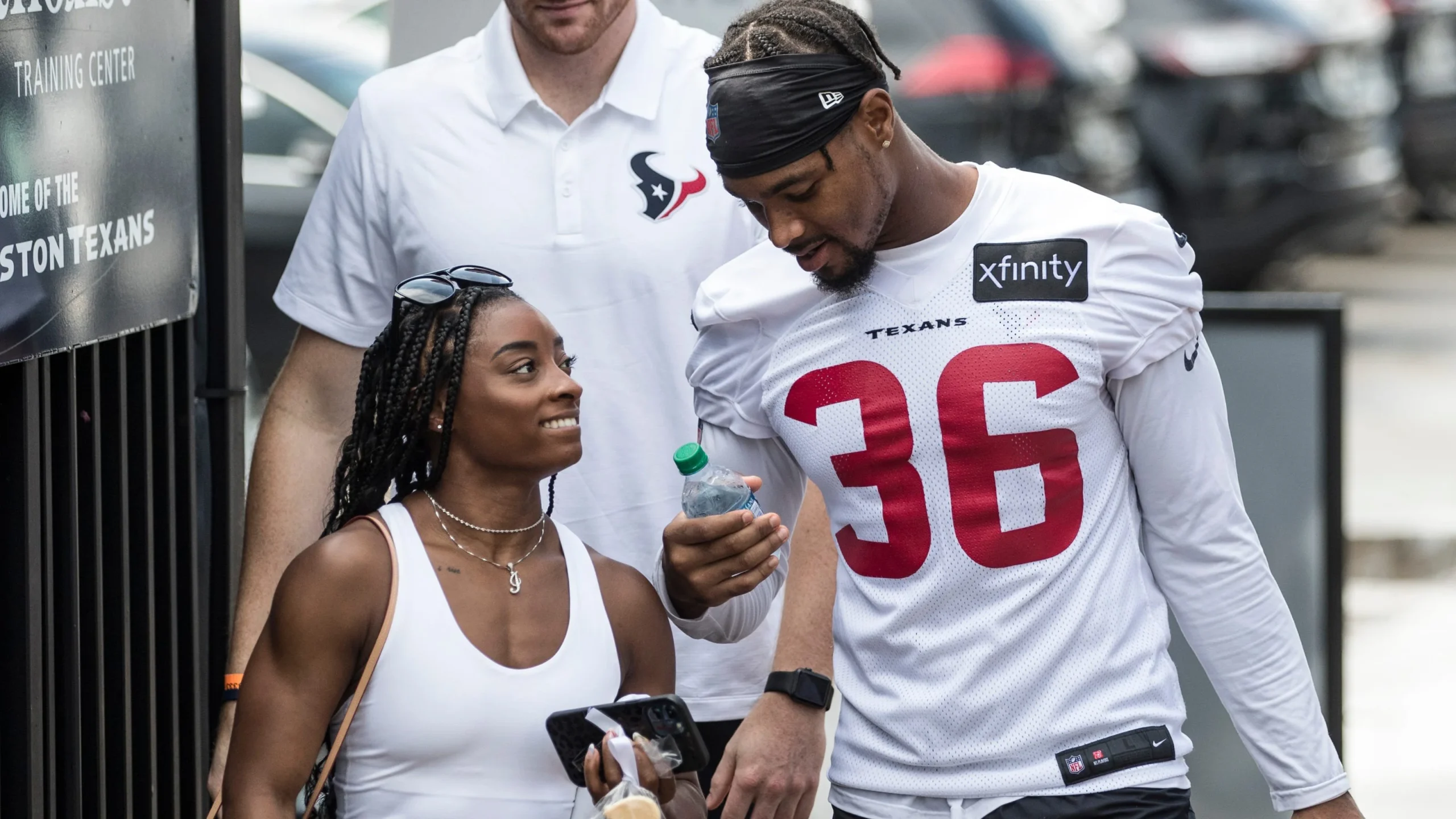 Image Source: Reddit
These two lovebirds are an absolute dream pairing! Despite both being at the top of their individual sports, the start of their romance didn't happen in a stadium... it actually started on an app! Simone and Jonathan met on Raya just before the pandemic and are still going strong!
Rihanna and A$AP Rocky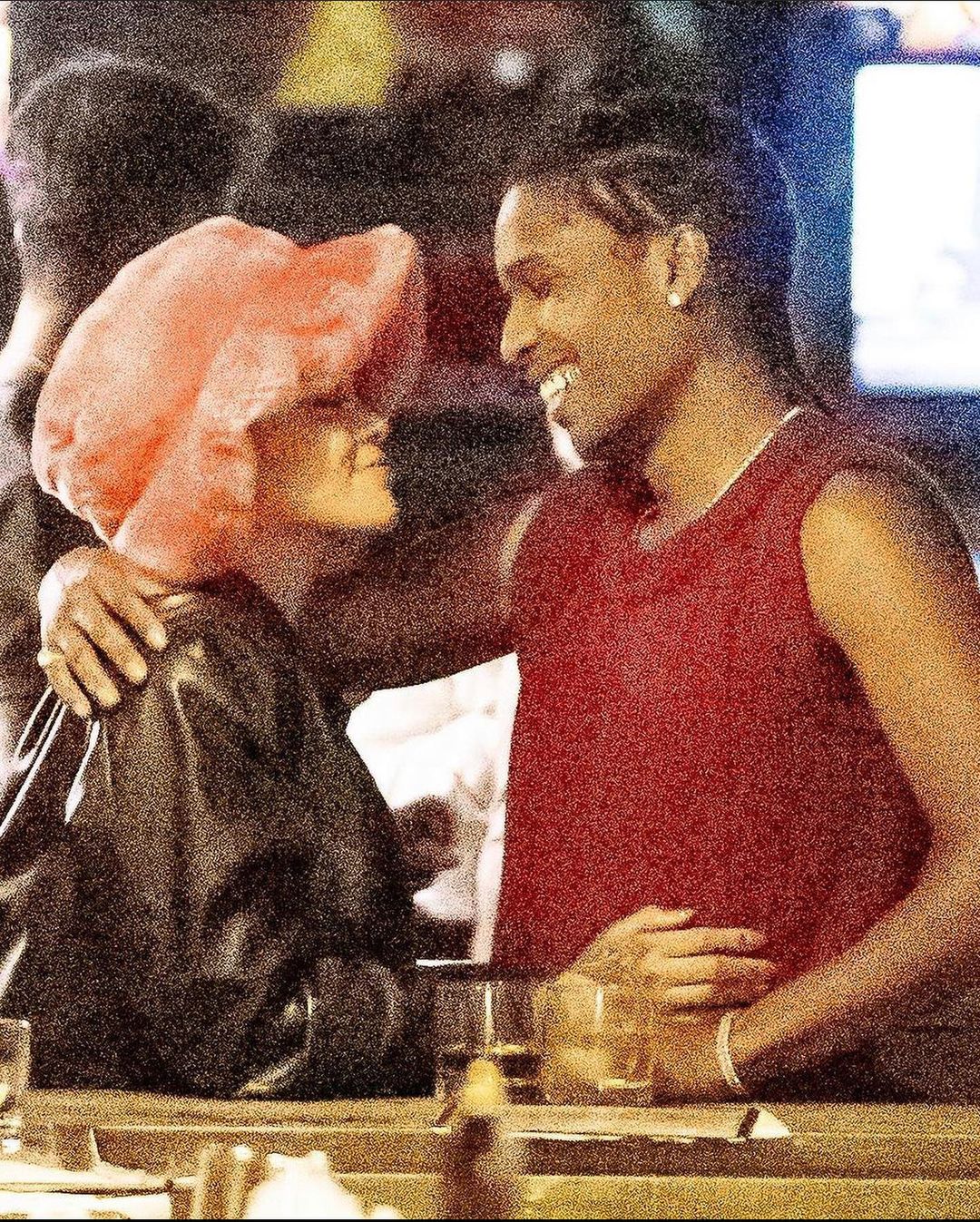 Image Source: Reddit
This star couple had the classic 'friends to lovers' story and we just can't get enough! After years of friendship and numerous dating rumours, they confirmed their partnership in 2020 and since then, the pair have had two children and are rumoured to be secretly married!