The Cast Of Prison Break Then And Now
1.Wentworth Miller THEN

Image Source: Reddit
Wentworth acted in the role of Michael Scofield, The Escape Artist. Undoubtedly, this was one of Miller's most legendary roles as it characterized his breakout into the film industry. We can all agree that his brilliance and charisma while playing Scofield's character made him a fan favorite.
2. Wentworth Miller NOW

Image Source: Reddit
Past Wentworth Miller's on-screen success, he champions the rights of the LGBTQ+ society. The actor's advocacy and courage in the movement add to his stellar career. Miller's transformation from global sensation to heartthrob and advocate was because of his phenomenal depiction of Michael Scofield.
3. Dominic Purcell THEN

Image Source: Reddit
Purcell, or Lincoln Burrows, The Tough Guy, dazzled his way into the audience's heart via his unwavering determination and rugged charm. Purcell's character, Lincoln Burrows, was Michael Scofield's brother. Dominic Purcell's character contended for redemption and justice all while incarcerated.
4. Dominic Purcell NOW

Image Source: Reddit
Purcell has that tough guy personality on and off the screen. Purcell can be spotted conversing with fans via social media and appearing in iconic shows like The Flash. Purcell is a cherished figure in the entertainment scene who reminds us that determination and resilience are formidable traits.
5. Robert Knepper THEN

Image Source: Reddit
Who can honestly say that they have never heard of T-Bag? Knepper exquisitely took up the role, making us utterly despise The Charming Villain. The T-Bag character is one of Knepper's masterpieces. He was that sinister antagonist that viewers loved to hate, thus showing his prowess.
6. Robert Knepper NOW

Image Source: Reddit
Robert's talent and brilliance shine on as he occupies other roles. Be it partaking in several television and film projects or playing complicated characters, Knepper's enthralling presence tells us that he is more than a captivating antagonist. He is a multitalented and legendary actor.
7. Amaury Nolasco THEN

Image Source: Reddit
Amaury was popularly known as Fernando Sucre, The Daredevil. He was the voice of fearless determination and unwavering loyalty in the epic series. He expertly played the role of a man who risked it all for adventure and love and earned himself an unforgettable place in the audience's heart.
8. Amaury Nolasco NOW

Image Source: Reddit
Amaury invests his charisma and energy into other projects in his remarkable career. Despite departing from the Prison Break series, his artistry is still as riveting as ever. Following Prison Break's first end, Amaury appeared on Power, Burn Notice, Southland, and Justified shows.
9. Sarah Wayne Callies THEN

Image Source: Reddit
Sarah's portrayal of Dr. Sara Tancredi, The Compassionate Doctor, was brilliant. Her character was the embodiment of unwavering intelligence and empathy while facing troubling situations. Callie's character was a graceful and resilient prison physician. She was Scofield's love interest.
10. Sarah Wayne Callies NOW

Image Source: Reddit
Sarah proceeds with her illustrious Hollywood career. She dazzles audiences with her versatility and talent. After the culmination of the series' five-year run, she starred in other shows like Council of Dads, Unspeakable, and Colony. Callies has a young daughter and an adopted son.
11. Rockmond Dunbar THEN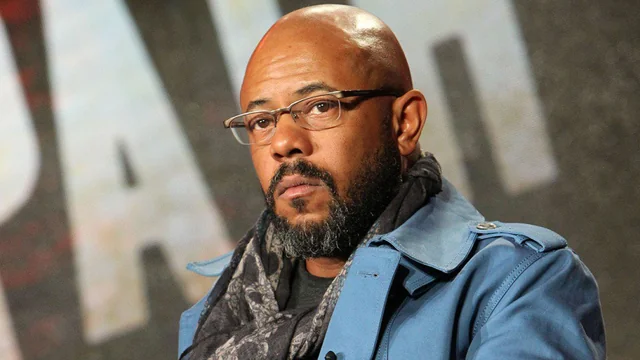 Image Source: Reddit
Rockmond Dunbar took up the role of C-Note, on screen, known as Benjamin Miles Franklin. His character was The Protector, having integrity and honor, who kept his friends and family safe. The audience resonates with C-Note's dedication and evolution while wandering the backstabbing life of prison.
12. Rockmond Dunbar NOW

Image Source: Newsweek
Rockmond Dunbar's career is on an upward trajectory. He continues to fascinate viewers with his presence and versatility in other shows. He has appeared on projects such as The Mentalist and the Fox hit 9-1-1. His phenomenal acting skills ensure he leaves a lasting impression in the acting domain.
13. Michael Rapaport THEN

Image Source: Reddit
Michael Rapaport's role as Homeland Security Agent Don Self shed new light on the show. Self was introduced in the fourth season of the series. His character was The Prison Consultant. His character was often enigmatic and untrustworthy. He displayed his ability to blend into morally obscure roles.
14. Michael Rapaport NOW

Image Source: Reddit
Michael Rapaport went on to take on several distinct roles in his remarkable career. He has starred in White Famous and Justified. Furthermore, he hosts I am Rapaport, a weekly podcast about Real Housewives and sports. In 2016, he married his girlfriend Kebe Dunn, whom he had dated for a long time.
15. Wade Williams THEN

Image Source: Reddit
Y'all know the character Wade Williams played, right? That's right! None other than the one and only Brad Bellick. Fans loved to hate him due to his antagonistic and imposing persona. Wade Williams's enchanting portrayal of the prison guard character contributed to Prison Break's intense atmosphere.
16. Wade Williams NOW

Image Source: Reddit
His transition from the Fox River State Penitentiary correctional officer character into other roles has been impressive. He has appeared in many diverse projects. He has played similar but minor roles in The Dark Knight Rises and Venom. He has appeared in Westworld, NCIS, Bones, and Criminal Minds.
17. Paul Adelstein THEN

Image Source: Reddit
In Prison Break, he played Paul Kellerman. He portrayed his character in a manner that had the audience constantly guessing. The unforgettable complex antagonist was a deceitful Secret Service agent with mysterious motives. His depiction of the character poured into the show's intrigue and depth.
18. Paul Adelstein NOW

Image Source: Reddit
Paul Adelstein divorced his wife, Liza Weil, and has a young kid named Josephine. After the show, he took up some diverse roles. He has starred in Scandal as Leo Bergen and in Private Practice as Dr. Cooper Freedman. Moreover, he has appeared on I Feel Bad, Chance, and Girlfriend's Guide to Divorce.
19. William Fichtner THEN

Image Source: Reddit
William Fichtner is famous for his portrayal of Alex Mahone in the show. His character was often seen battling his demons. The FBI agent's character made the show even more complex. He played his role to perfection. His depiction of Mahone was a convincing blend of vulnerability and determination.
20. William Fichtner NOW

Image Source: Reddit
Fichtner has gone on to shine even brighter in his epic acting career. After three seasons as Alex, he has appeared in other films and TV shows. He has starred in Veep and Entourage. He has often been seen on CBS's Mom as well. As for films, he has appeared in 12 Strong and The Lone Ranger.
21. Peter Stormare THEN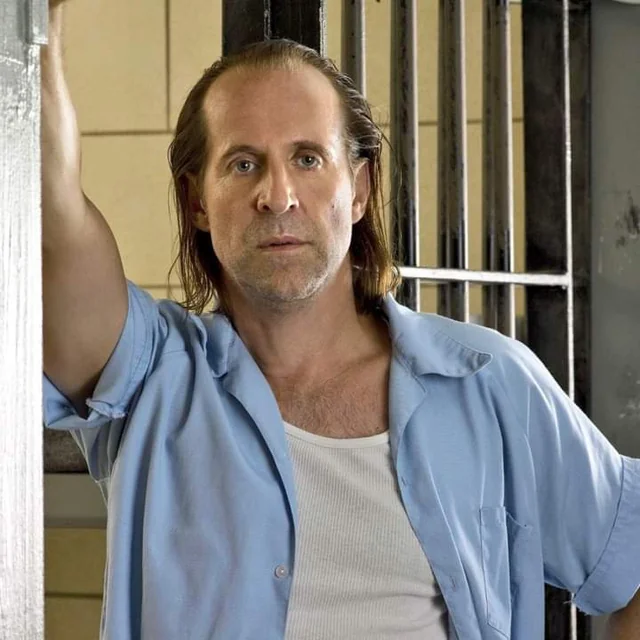 Image Source: Reddit
The show saw the rise of Peter Stormare's character, John Abruzzi. He is an intimidating mobster with a scary persona. John Abruzzi was not to be messed with. Peter Stormare expertly depicted his character with a sense of ruthlessness and charisma. Such traits led to the show having an intense tone.
22. Peter Stormare NOW

Image Source: Reddit
He has gone on to expand his area of expertise. He has lent his voice to animated series like Phineas and Ferb, TMNT, and Justice League. The Swedish actor has made guest appearances in films like John Wick: Chapter Two, 22 Jump Street, and Pain & Gain. In 2009, Kaiya Luna Stormare, was born.
23. Chris Vance THEN

Image Source: Pinterest
He plays James Whistler, who is mysterious and enigmatic. Chris Vance superbly executed the role. Viewers could tell that he had a hidden past and became a fan-favorite. Chris Vance's unique ability to uphold an aspect of mystery while entertaining fans made his character key to the show's success.
24. Chris Vance NOW

Image Source: Pinterest
After the end of his two-season run as James Whistler, he moved on to new projects. He played the roles with the same if not better, skill than in the show. He has appeared in Dexter and Burn Notice. Later, Chris Vance had a significant role in Transporter: The Series. In 2017, he wed Ramona Vance.
25. Marshall Allman THEN

Image Source: Reddit
During his tenure in the show, he played L.J. Burrows. His character is a vulnerable young man in a maze of curiosity. Marshall Allman precisely played his character by portraying a young man struggling to survive in harsh surroundings. Marshall Allman's character faces many dangers and challenges.
26. Marshall Allman NOW

Image Source: Reddit
He has successfully delved into other roles in his career. After the show, he has been seen taking up the part of Tommy Mickens in True Blood. He has also had a recurring role in Bates Motel as Julian Howe. He has been seen in Humans as tech guru Milo Khoury. He has moved on up in the acting realm.
27. Robin Tunney THEN

Image Source: Reddit
In the show, Robin Tunney plays the role of Veronica Donovan. Her character is persistent and determined. She takes it upon herself to prove her lover was wrongfully convicted. She effortlessly played her character while showcasing both vulnerability and strength. She unwaveringly pursues the truth.
28. Robin Tunney NOW

Image Source: Reddit
Robin Tunney's career is still soaring high. She went on to star in The Mentalist. Her appearance in the show as Teresa Lisbon secured her two nominations for the People's Choice Award. She has appeared in famous shows such as The Fix, Insatiable, and Love. Robin has a bright future ahead of her.
29. Jodi Lyn O'Keefe THEN

Image Source: Reddit
Jodi captivated audiences with her cunning yet seductive depiction of Gretchen Morgan in the series. Her character ranks high among other intriguing people in the show. Jodi's character is well-versed in the art of manipulation. She breathed life into the role and managed to do so expertly.
30. Jodi Lyn O'Keefe NOW

Image Source: Reddit
Jodi has gone on to do magnificent things in her illustrious acting career. She secured recurring roles in Hit the Floor and The Vampire Diaries. In both parts, she was able to gain the audience's attention. Other than acting, she began her jewelry line, Q, and clothing brand, Queen George Clothing.