The Biggest Celebrity Feuds In Hollywood
By Rhiannon King
1 month ago
Olivia de Havilland vs. Joan Fontaine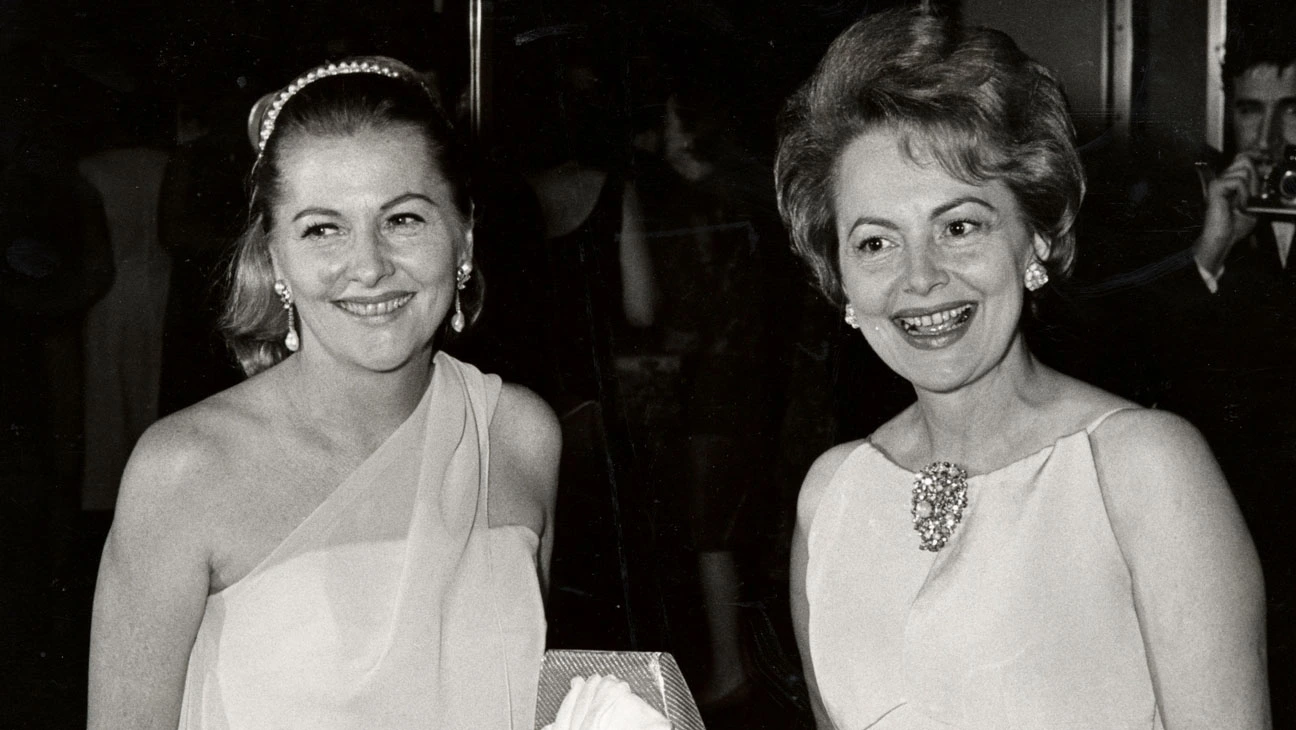 Image source: The Hollywood Reporter
An oldie but a Goldie! The famous feud between the on screen 'sisters' Olivia de Havilland and Joan Fontaine was turbulent. The pair had a very tense relationship stemming right from childhood which was intensified further by industry gossip and jealousy. At the 'Don't Worry Darling' film premiere, the 'sisters' were pictured, showing Havilland purposely turning away from Fontaine's congratulations for her Oscar nomination.
Bette Davis vs. Joan Crawford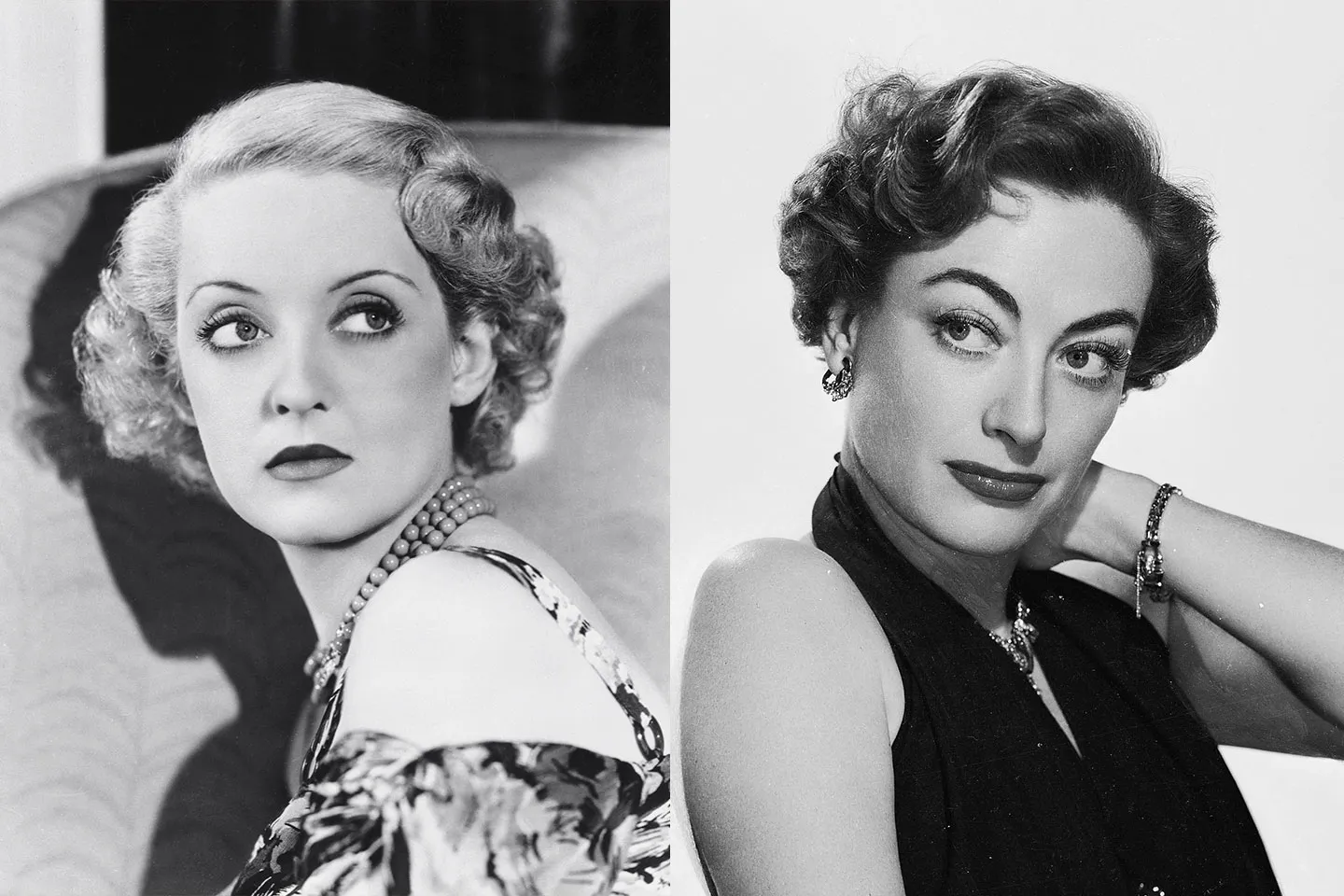 Image source: Vanity Fair
One of Hollywood's most famous feuds!! The rivalry reportedly began in 1935 over a MAN! Franchot Tone was the man in question. Bette fell in love with her co-star Tone while filming the movie 'Dangerous', but to everybody's surprise Tone then married Joan Crawford shortly after filming had finished. The feud did NOT end there! Years later, Bette was nominated for an Academy Award for Best Actress and Joan wiggled her way in to accept the very same award, on behalf of the winning actress, 'Anne Bancroft'.
Frank Sinatra vs. Marlon Brando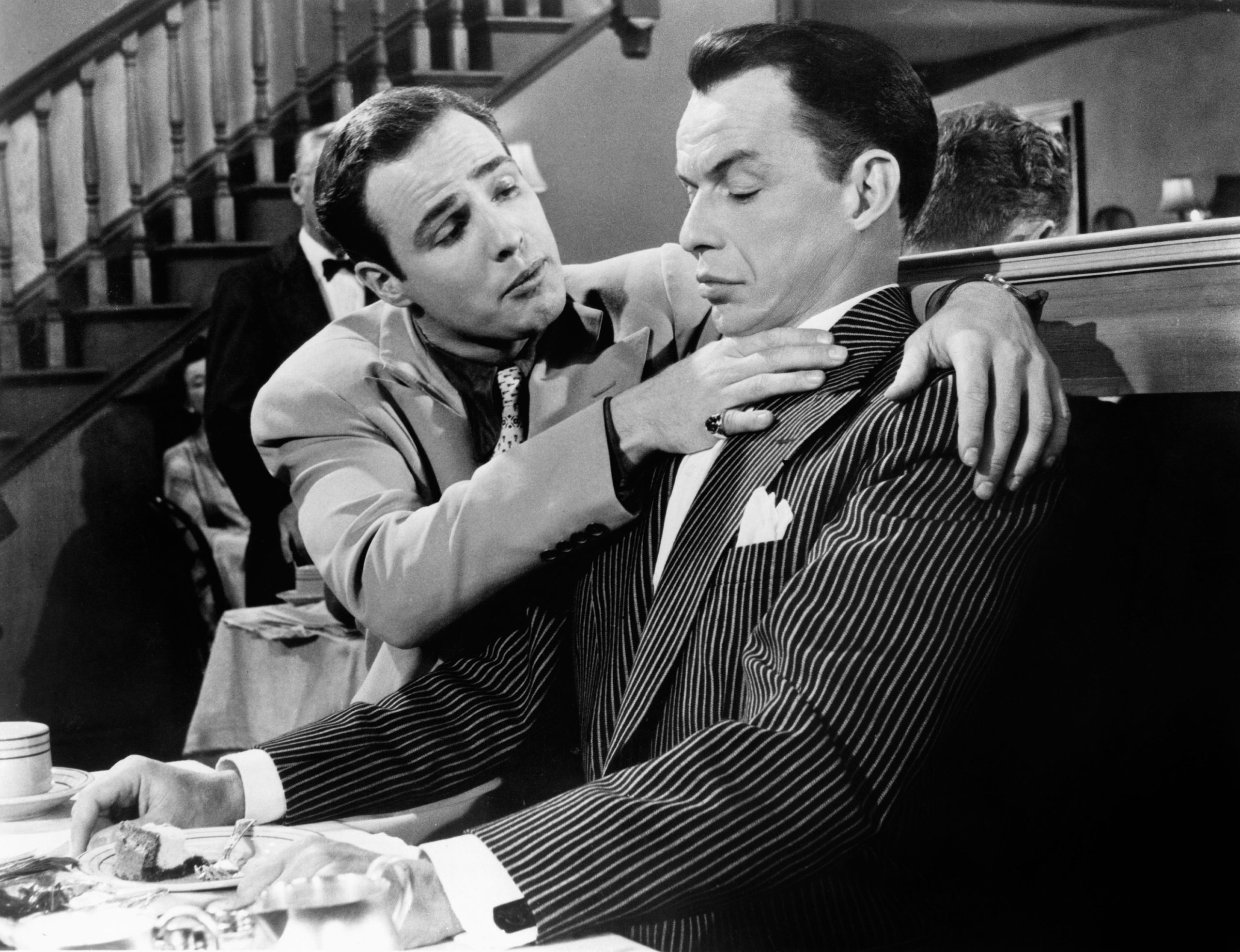 Image source: Closer Weekly
'On The Waterfront' was said to be the beginning of Sinatra and Brando's feud; when Marlon got the part which Sinatra felt was his! The bad blood ran into the set of 'Guys and Dolls', where the two big personalities and even bigger ego's clashed! Sinatra called Brando "
Mumbles
", alluding to his lack of musical experience. In short, Brando felt Sinatra didn't have the acting ability and expertise to represent the lead role and Sinatra felt Brando didn't have the musical talent to play the part he had.
Elizabeth Taylor vs. Debbie Reynolds

Image source: Showbiz cheat sheet
The feud between Hollywood icons Elizabeth Taylor and Debbie Reynolds all began with a LOVE TRIANGLE! Reynolds' husband, Eddie Fisher left her for Elizabeth Taylor, her former best friend. OUCH! The two eventually reconciled after Taylor also divorced Eddie and were reportedly friendly when starring together in the film, 'These Old Boards'.
Madonna vs. Elton John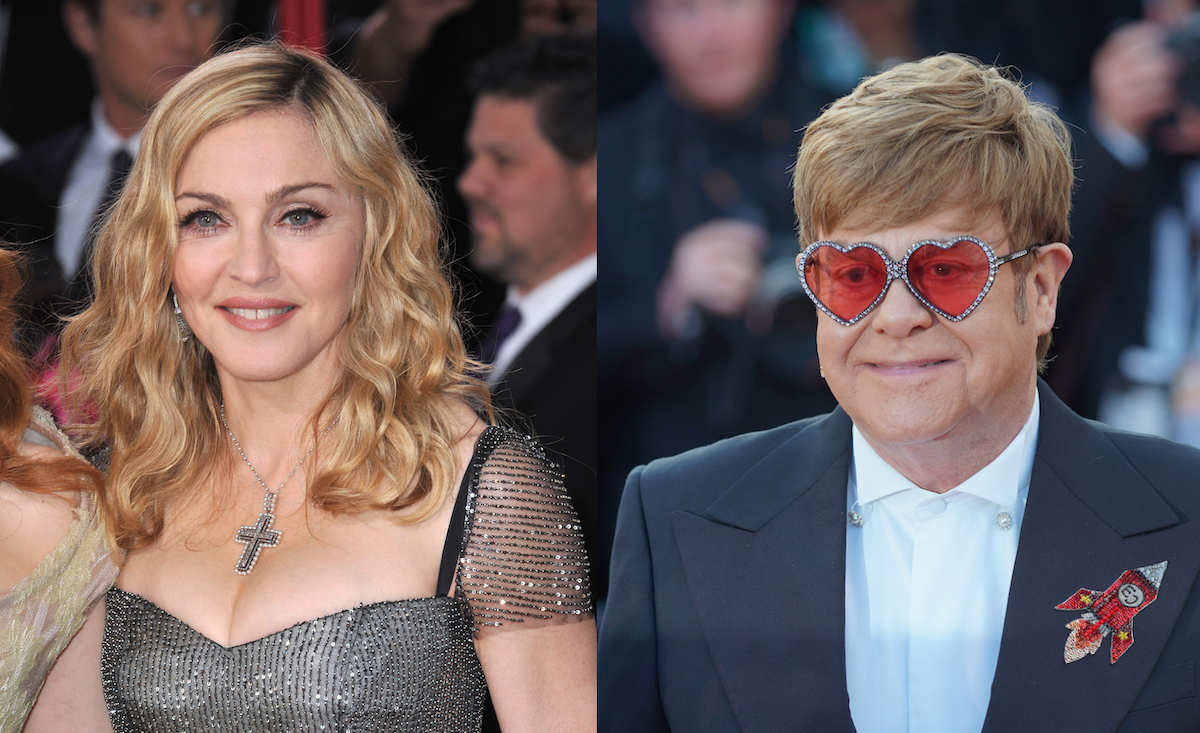 Image Source: Best Life
Who remembers the famous feud between Sir Elton John and Madonna? This celeb head to head is reported to have started back in 2002, when Elton publicly criticized Madonna's song for the Bond movie 'Die Another Day', claiming it "the worst Bond tune of all time". Elton didn't stop there, when he later came head to head with Madonna at the Golden Globes, for Best Original Song, when he stated, Madonna had no chance of beating him!
Gwyneth Paltrow vs. Martha Stewart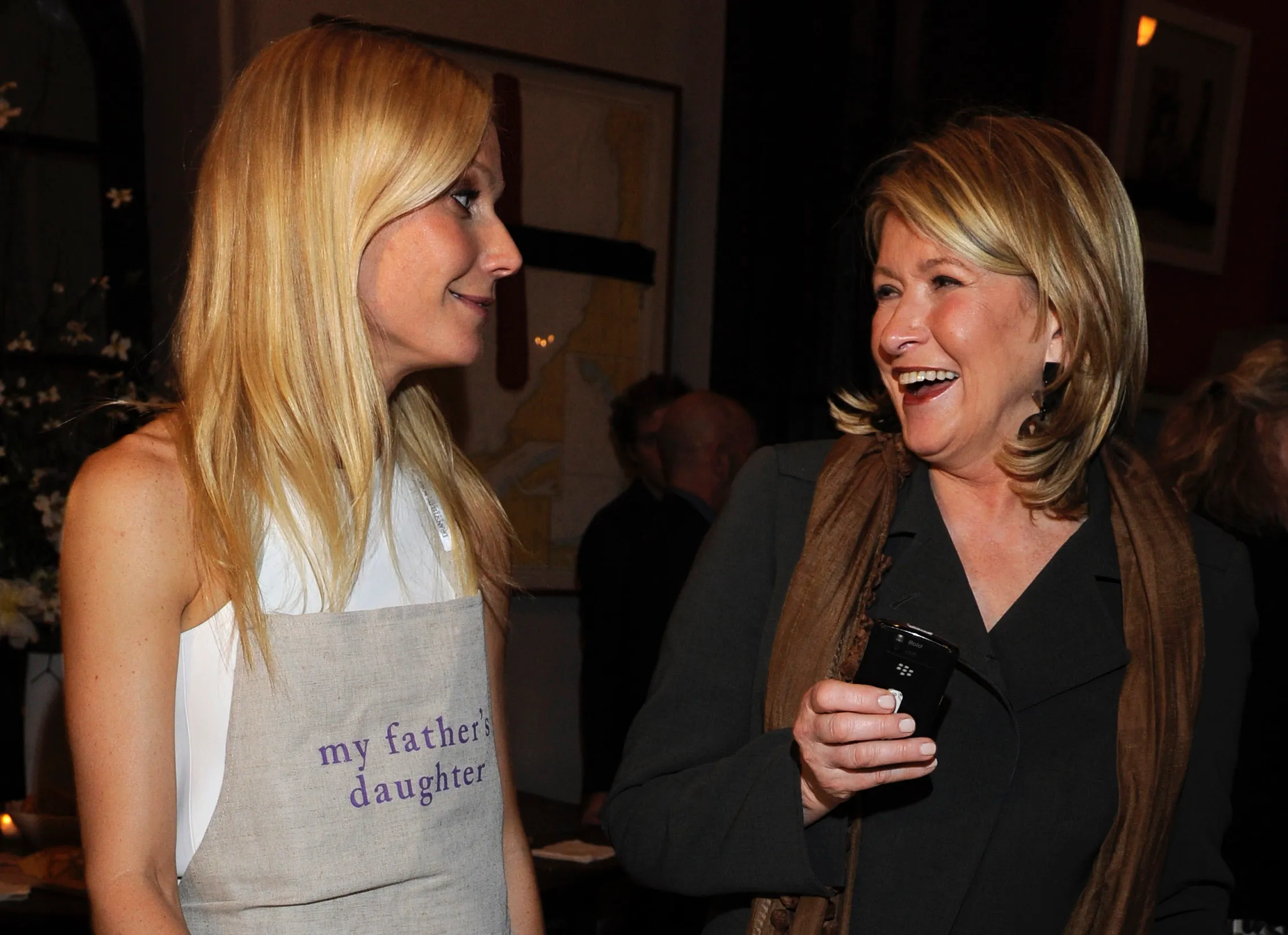 Image source: The Cut
Since 2013, it seems Martha Stewart has had a lot to say about Gwyneth Paltrow. It all began when Paltrow started to become a big name in the lifestyle industry, which has always been Stewart's realm. Stewart was interviewed by Porter Magazine in 2014, in which she said in relation to the GOOP founder (Gwyneth Paltrow) "If she were confident in her acting, she wouldn't be trying to be Martha Stewart." OUCH – shots fired!
Sylvester Stallone vs. Richard Gere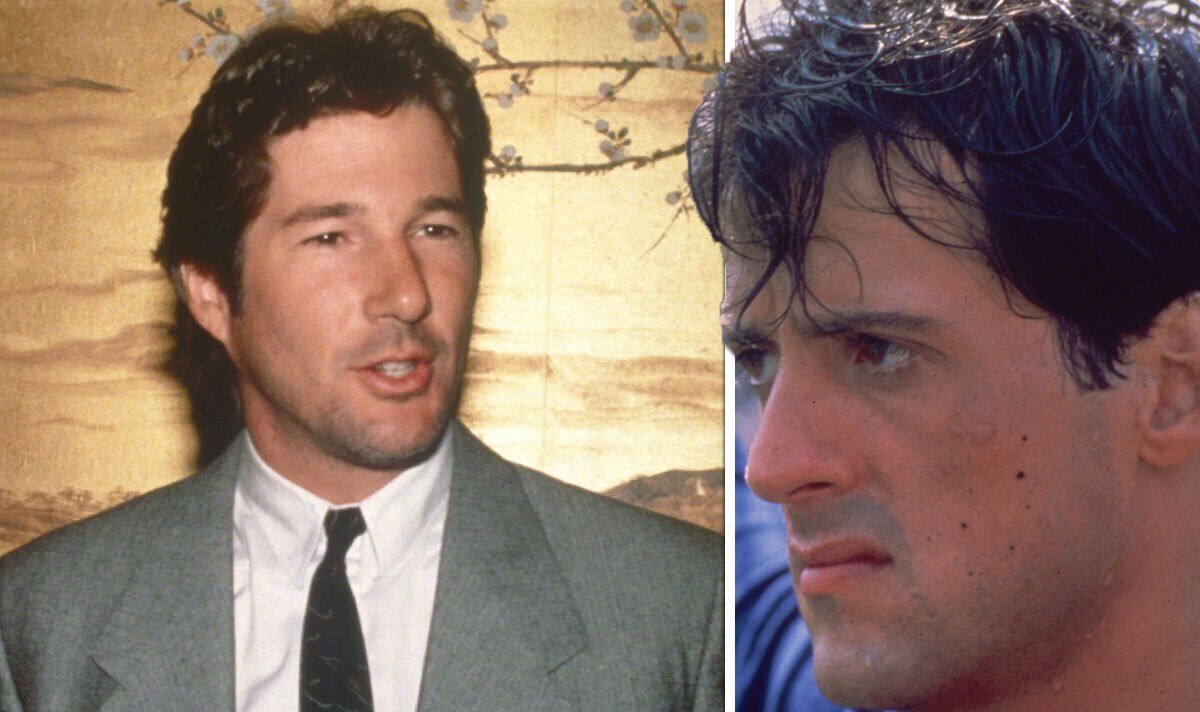 Image source: Daily Express
Stallone and Gere were big names in the movie scene; both set to star in 1974's 'The Lord of the Flatbush'. However, Perry King appeared to take Gere's place, as there was an alleged bust up between Stallone and Gere, resulting in Gere getting fired. Rumor had it that the pair got into a physical fight, leading to Gere's departure on set! The feud went on for decades, with the pair again coming to blows at a party, over none other than Princess Diana!
Taylor Swift vs. Kanye West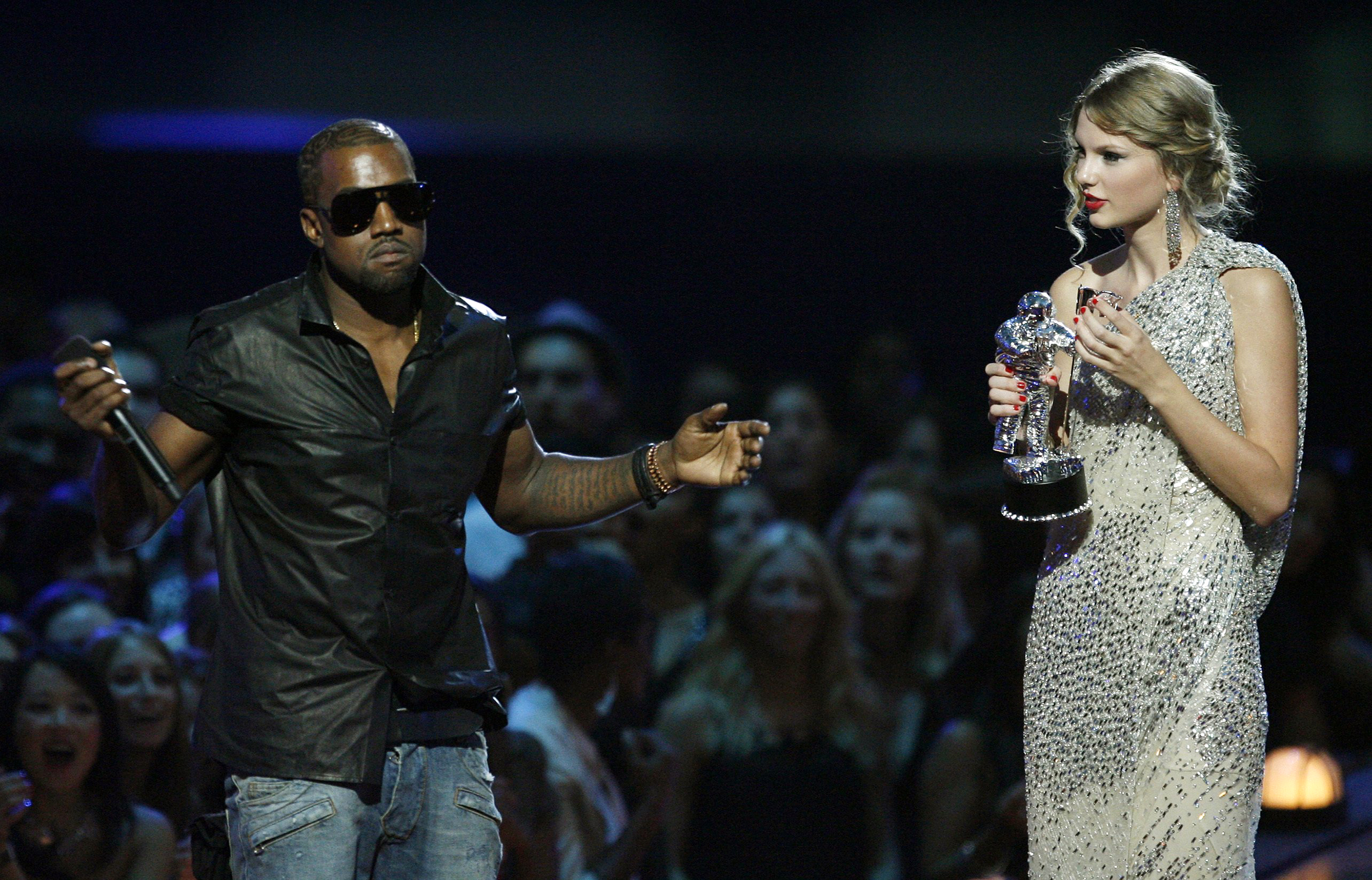 Image source: NBC News
I bet you haven't forgotten about the Taylor Swift vs. Kanye West feud which has been ongoing now for years. The feud broke out back in 2009 at the MTV music awards when Kanye rudely interrupted Taylor's acceptance speech. Fuel was then added to the fire in 2016 when Kim Kardashian released a recorded phone call between Kanye and Taylor discussing Ye's song "Famous". This led to a huge dispute over the lyrics and whether Taylor had approved them!
Kim Kardashian vs. Taylor Swift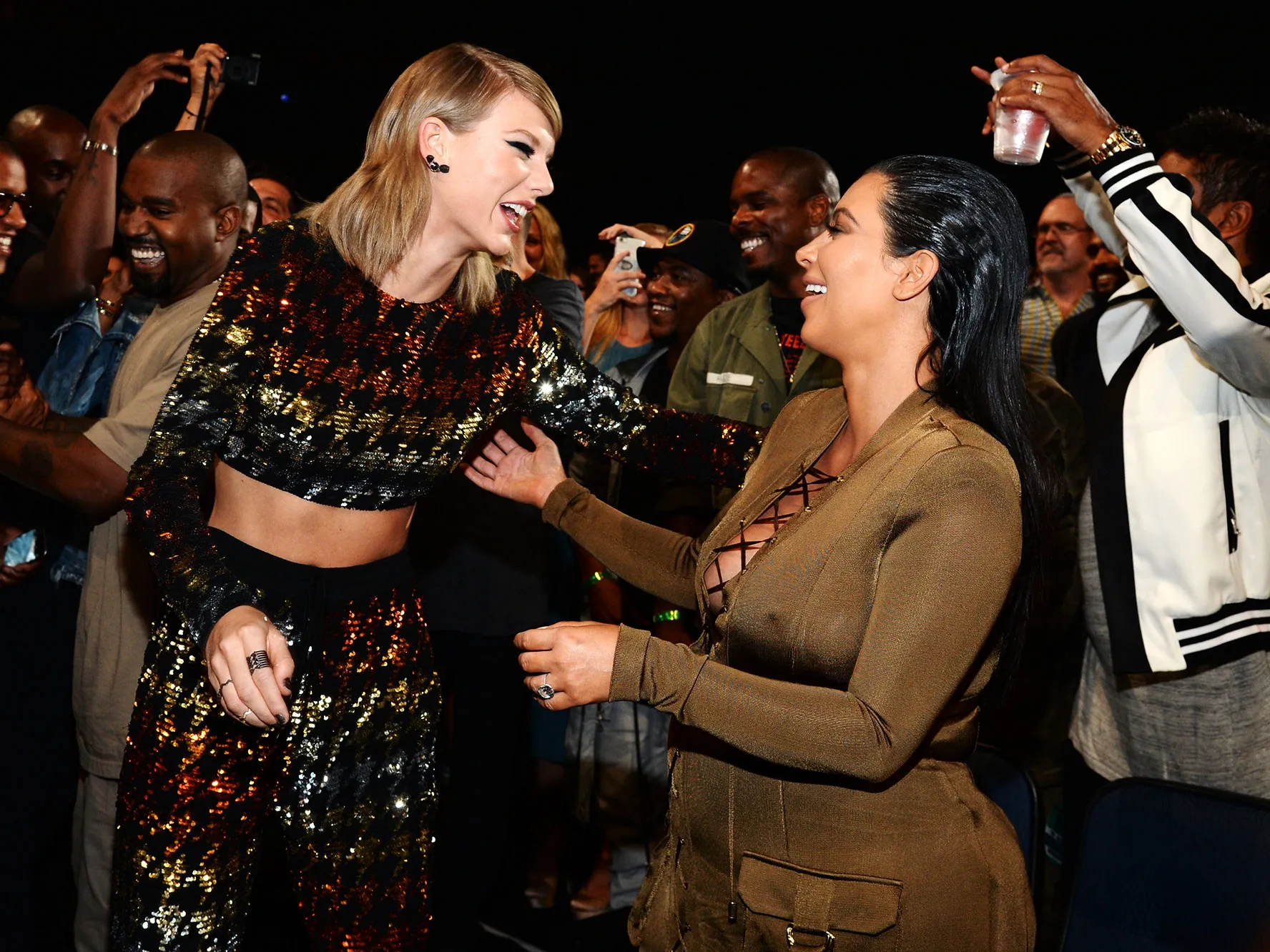 Image source: Vanity Fair
Taylor sure loves making enemies in the industry! Following on from the feud between Kim's ex-husband Kanye West and Taylor Swift; Kim and Taylor have been at loggerheads ever since. More recently, Kim K has been accused by 'Swifties' (Taylor's loyal fans) of copying Taylor's
"Speak Now"
album cover. Kim kept the feud alive by also gramming a photo which Taylor was not happy with!
Paris Hilton vs. Nicole Richie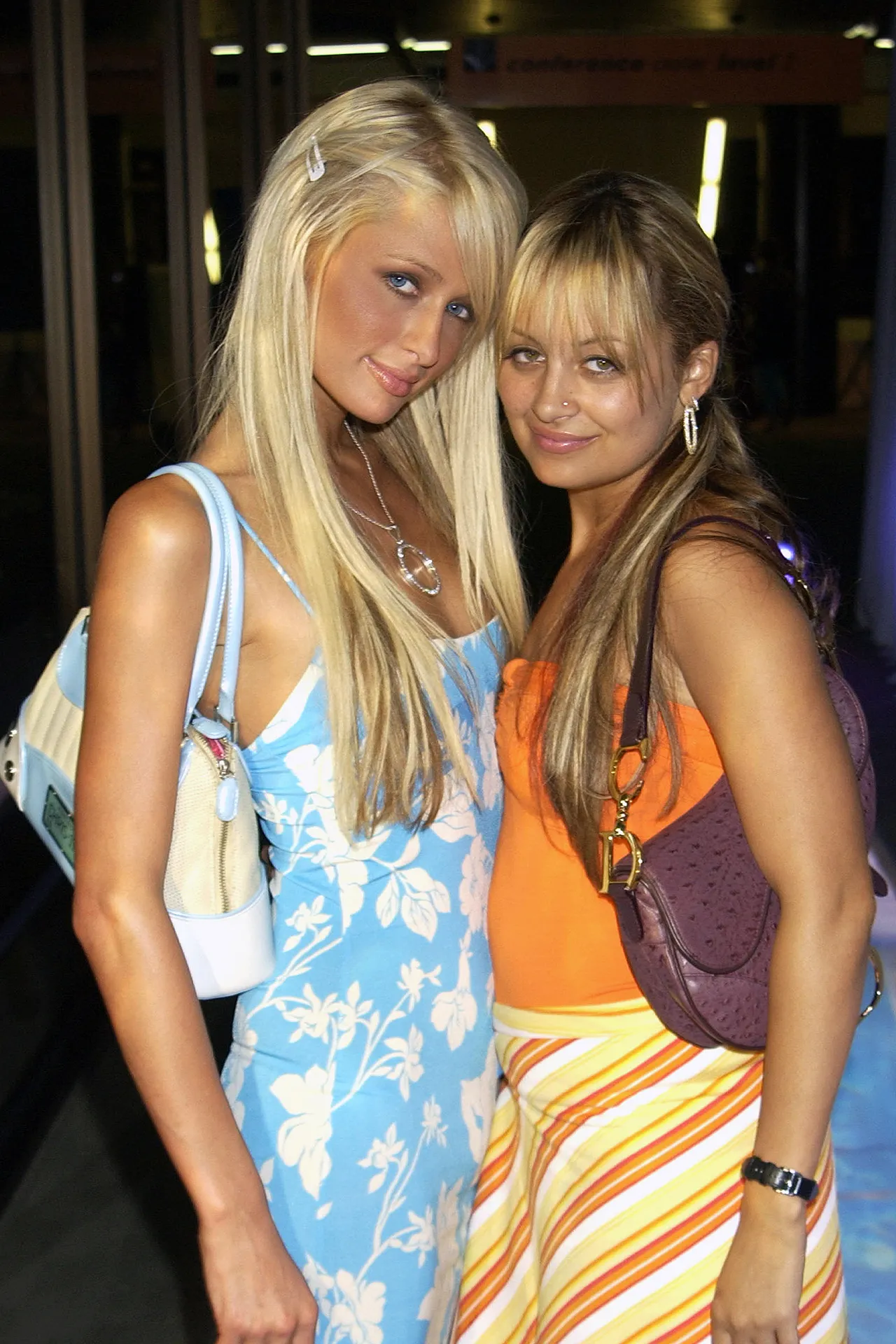 Image source: Glamour UK
In the 2000's, Paris Hilton & Nicole Richie were besties. They starred in the reality TV show 'The Simple Life' in 2003, but shortly after the BFF's became enemies after a dramatic falling-out in 2005. It's all a bit 'hush, hush' as to why the 2 socialites fell out but sources said it was due to Hilton not inviting Richie to her 'Saturday Night Live' hosting gig! Nicole then shared a private video of Paris in retaliation which did not go down well!
Will Smith vs. Chris Rock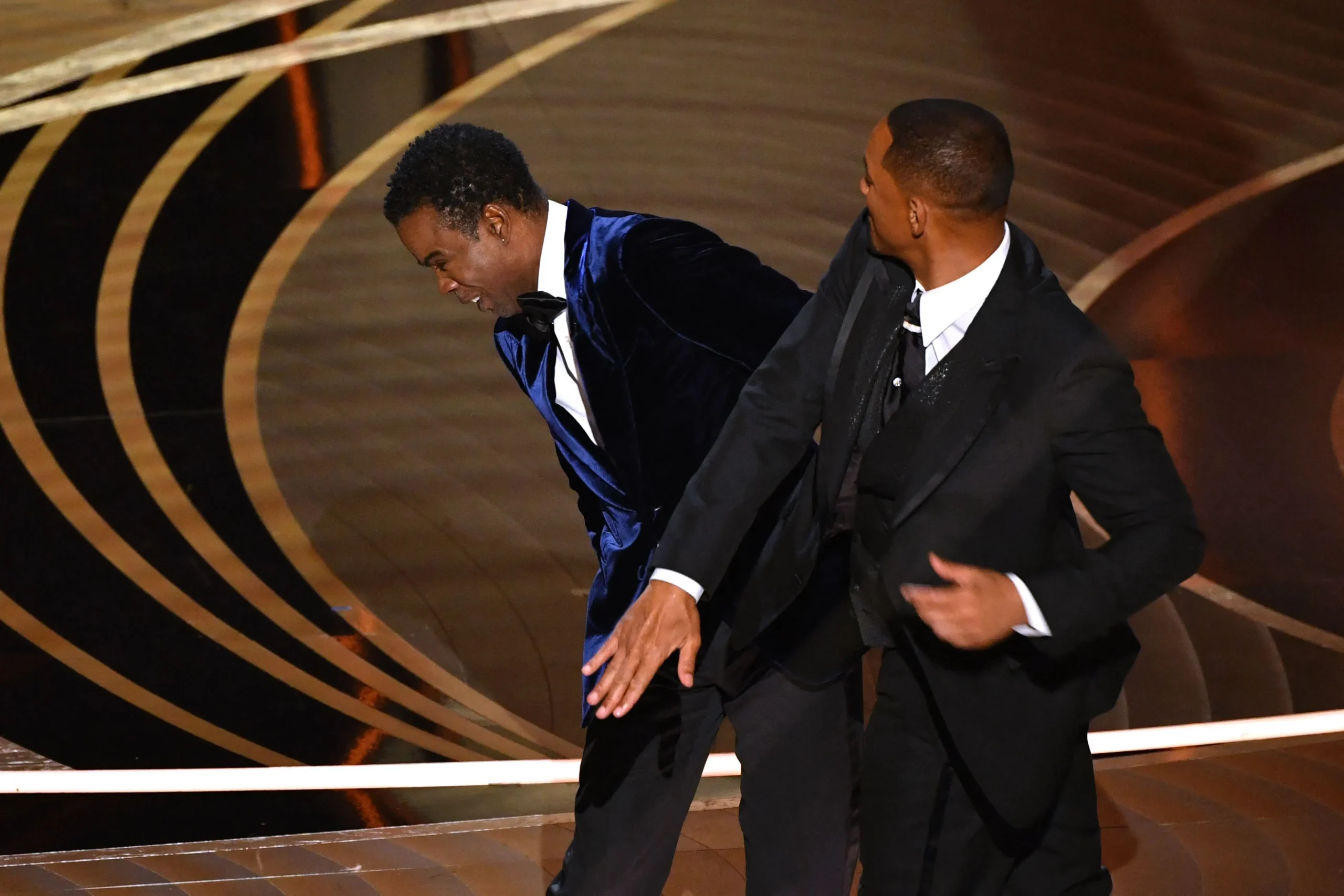 Image source: USA Today
I'm sure you haven't forgotten about Will Smith and Chris Rock? People may say this is one of the most public Hollywood feuds of all time! It all started when Chris Rock made a joke about Jada Pinkett Smith (Will's wife) at the Oscars, making reference to her joining GI Jane; trying to mock her cropped haircut. Previously Jada had openly spoken about her alopecia (a hair-loss condition). Will Smith DID NOT find Rock's joke very funny and ran up on stage and slapped Chris Rock. I don't think he'll be saying that joke anytime soon!
Sarah Jessica Parker vs. Kim Cattrall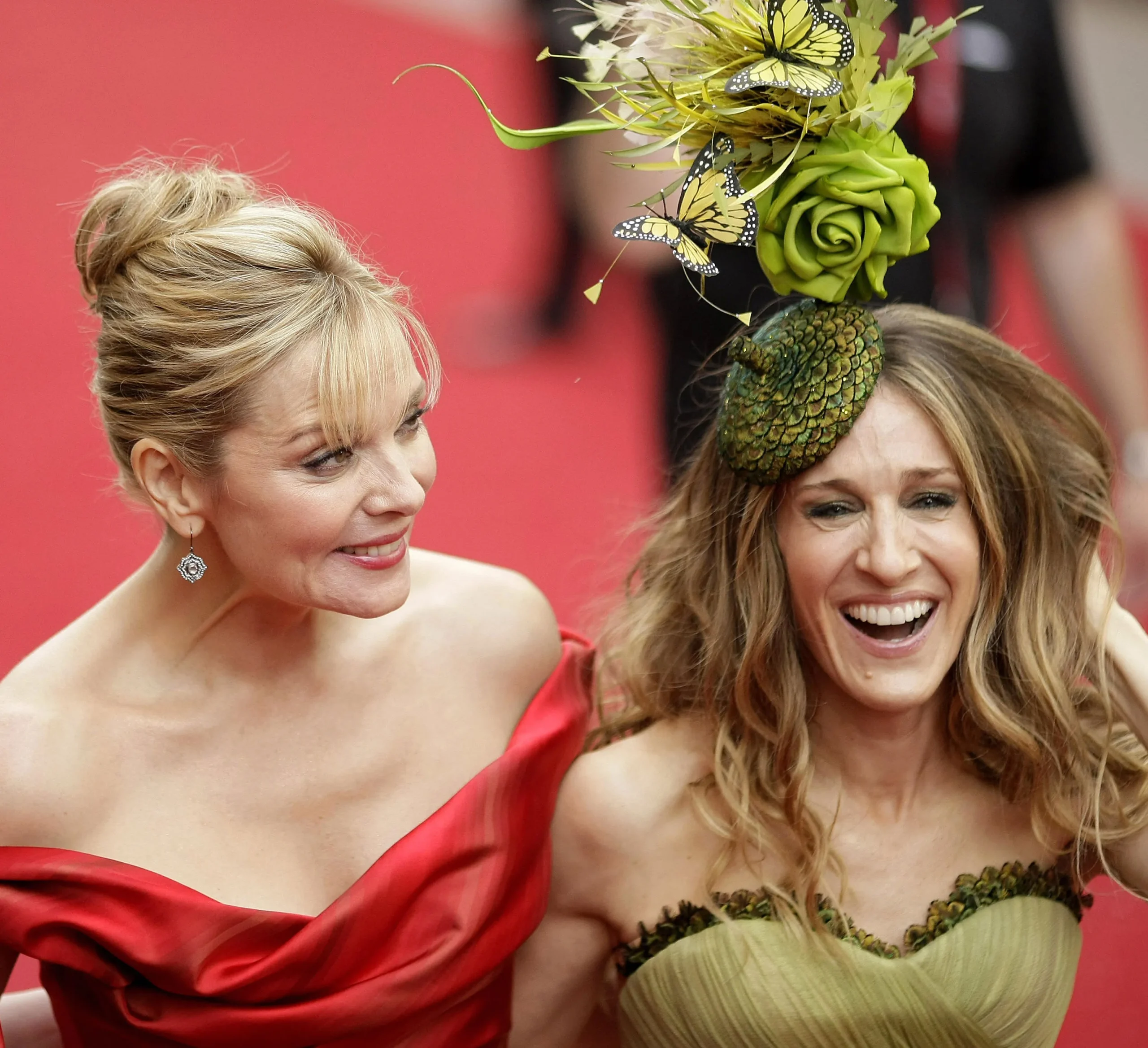 Image source: Vulture
Carrie Bradshaw (Sarah Jessica Parker) and Samantha Jones (Kim Cattrall) were the best of friends in 'Sex and the City' but off-screen this was not the case! Rumors have it that Kim and Sarah have had long-standing issues over MONEY! During the second season of 'Sex and the City', Parker was given an executive producer role, causing tension between other members of the cast; Kim was reportedly not happy and tried to negotiate a higher salary. This was only the start!
Vin Diesel vs. Dwayne "The Rock" Johnson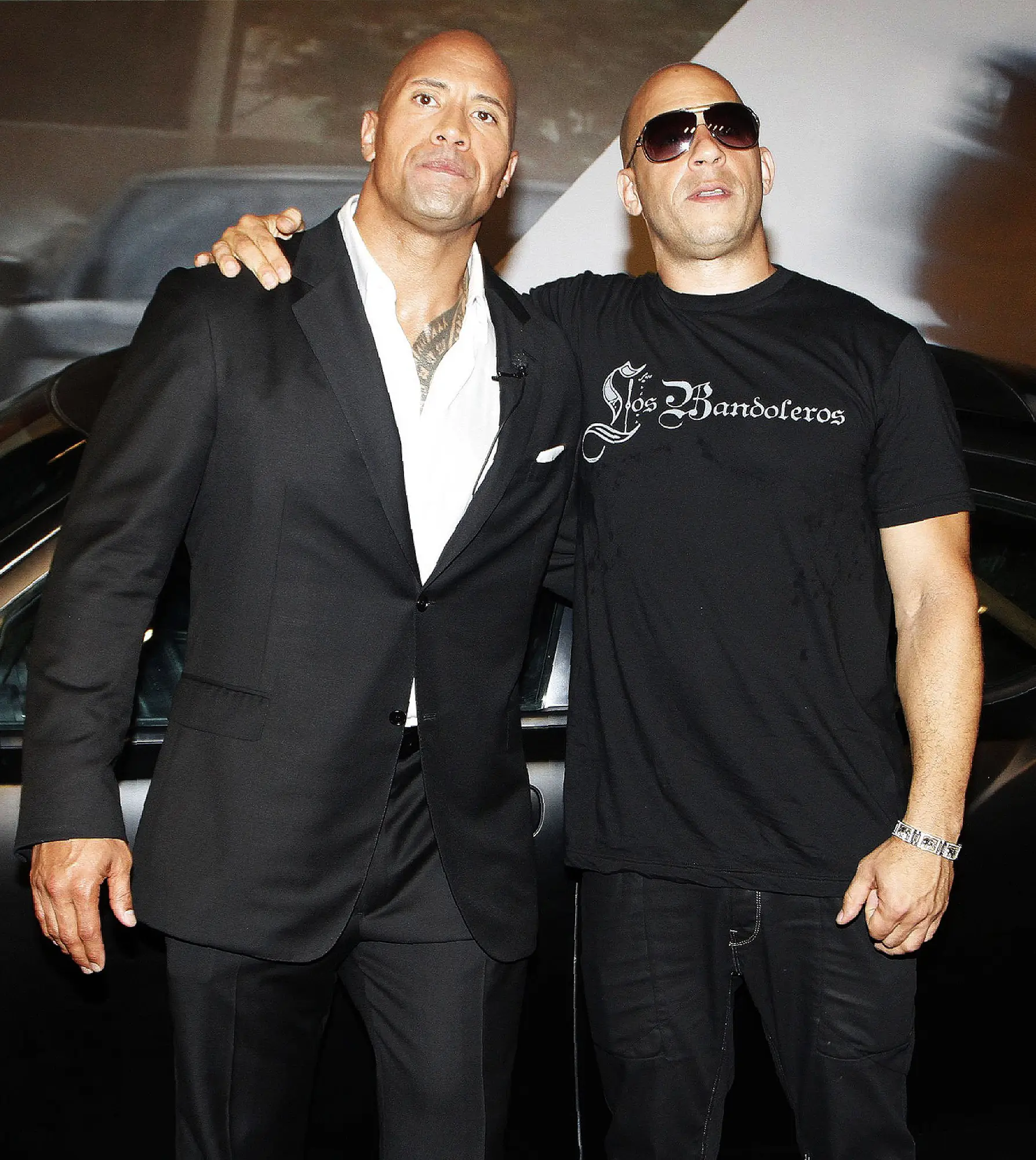 Image source: US Weekly
Similar to the onscreen drama in the 'Fast and Furious' films, Vin Diesel and the Rock (Dwayne Johnson) appear to have beef off-screen! Tension erupted during filming "The Fate of the Furious" in 2017; when after filming the Rock took to Instagram to thank nearly all the cast and crew but did not mention Vin Diesel; actor and co-producer. Shortly after however, the feud seems to have been 'put to bed' as in an interview with 'USA Today', Vin Diesel referred to the Rock as "Uncle Dwayne". They do say, keep your friends close and enemies closer?
Joan Rivers vs. Gwyneth Paltrow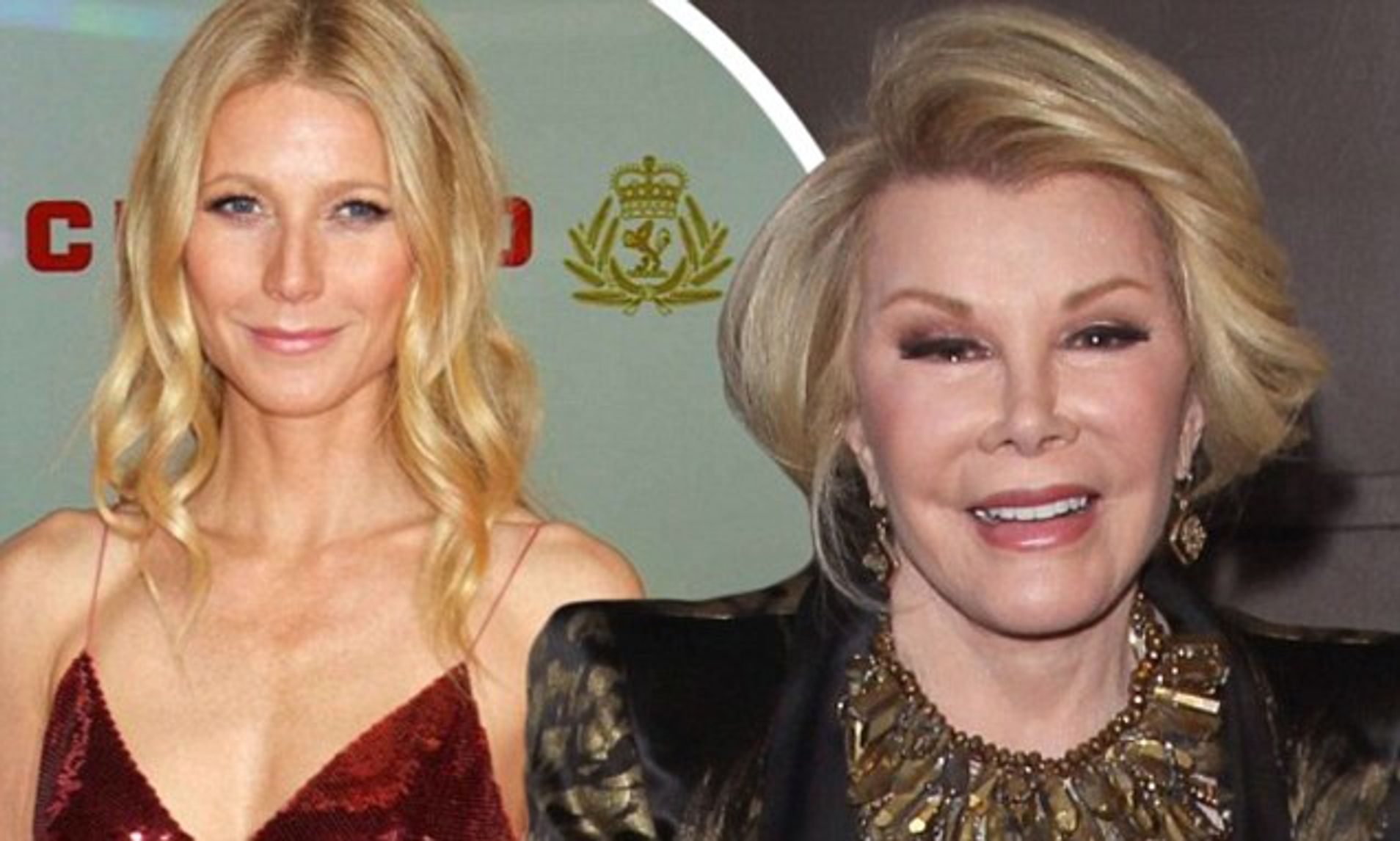 Image source: Daily Mail
OUCH! This one got personal! It appears Paltrow may have started the dispute when making a comment about Joan Rivers' appearance. In an interview with Harper's Bazaar she stated, "I won't do Botox again, because I looked crazy. I looked like Joan Rivers!" The feud continued when Rivers hit back at Paltrow stating, "(Paltrow) can't sit down cause she's got a stick up her rear end."
Tyra Banks vs. Naomi Campbell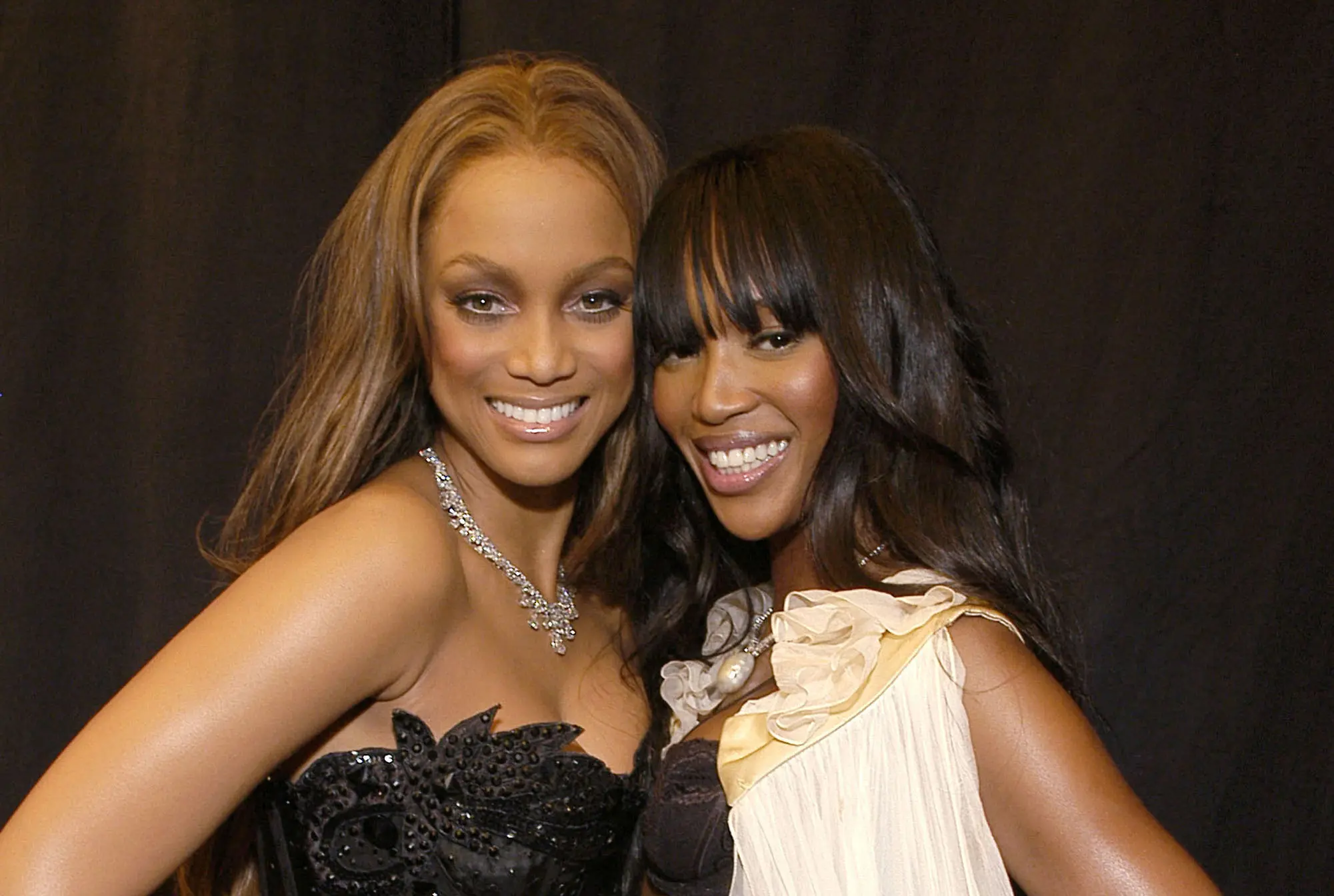 Image source: GettyImages
"You'll never be me".
This is apparently what Naomi Campbell said to Tyra Banks. A while back, Tyra revealed she didn't feel welcomed into the industry by Naomi and although they are very close in age, Tyra was said to have looked up to Naomi and sought her guidance in the daunting industry. More recently, Naomi shared an article on Instagram titled, "Here's Why Fans Are Starting To Think Tyra Banks Is The Real Mean Girl, Not Naomi Campbell." Reigniting the flame?
Paris Hilton vs. Lindsay Lohan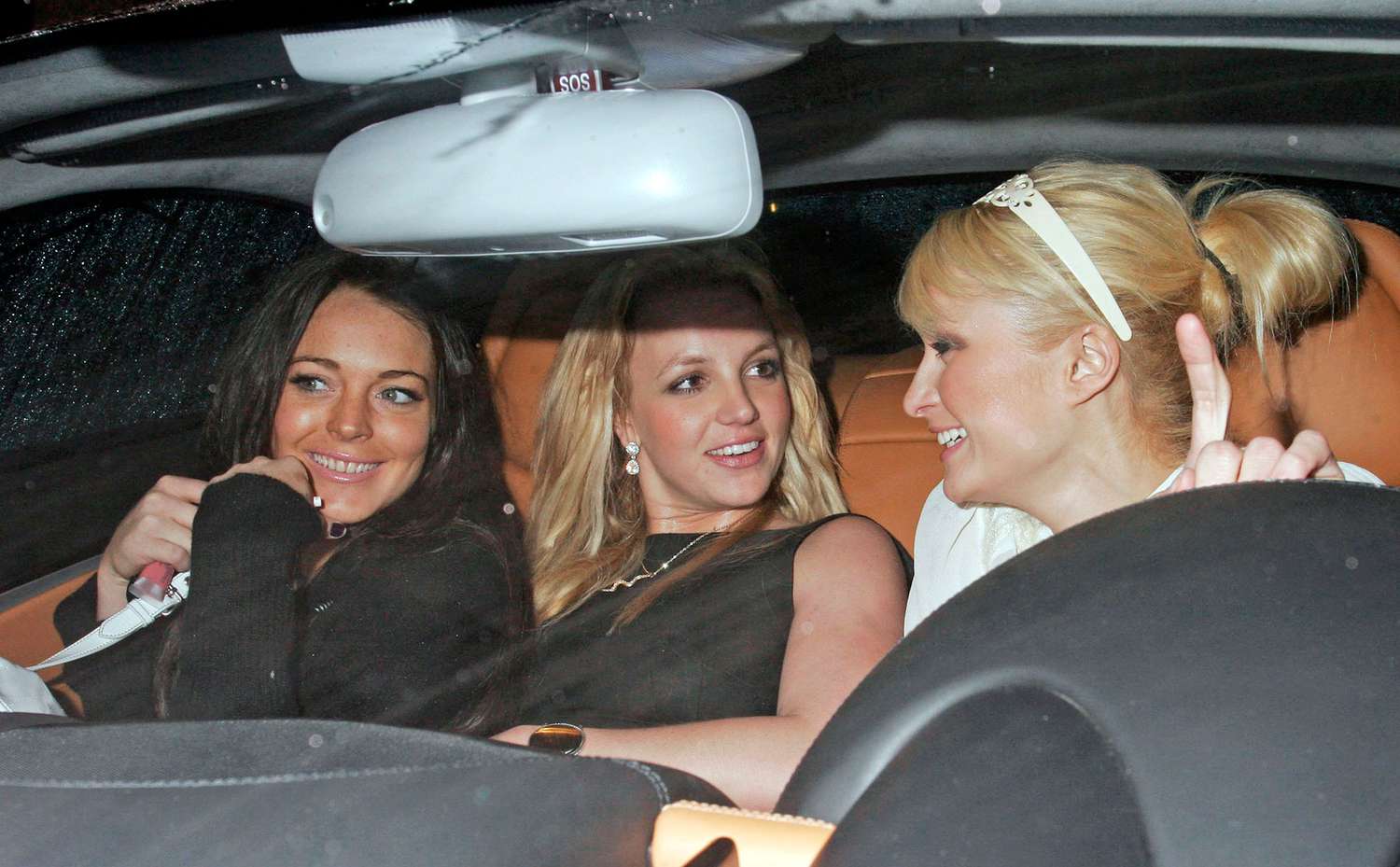 Image source: People
So, it wasn't just Nicole Richie who Paris had beef with in the 2000's. The two friends sparked feud rumors when Lohan was spotted with Hilton's ex-boyfriend! From then onwards, the 'it girls' of Hollywood entered a vicious cycle of publicly insulting each other. At one point Paris labelled Lohan "beyond lame and embarrassing", with Lohan hitting back, making out Paris was a nobody.
Lauren Conrad vs. Heidi Montag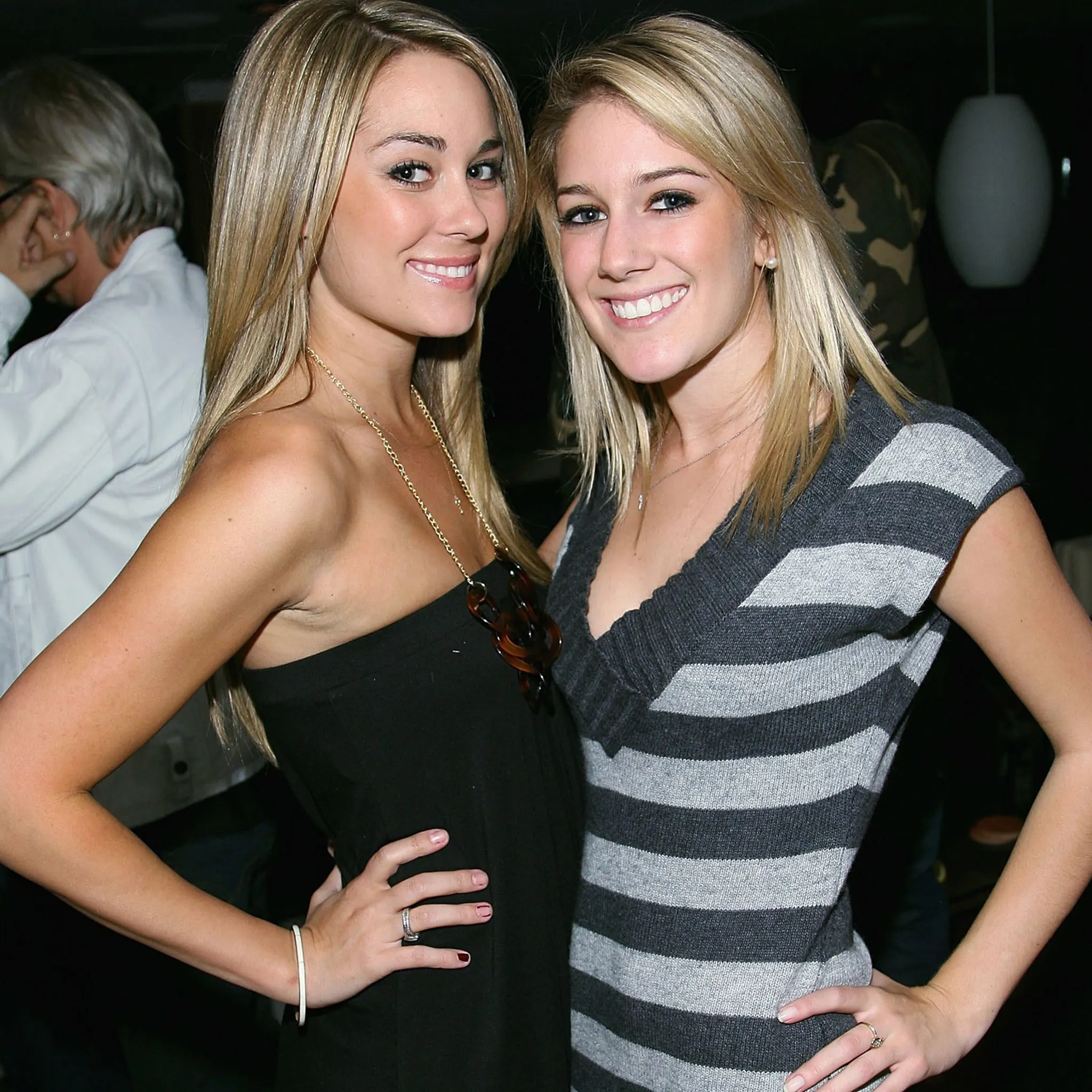 Image source: TooFab
You might remember this iconic duo from the hit reality TV show, The Hills. Lauren and Heidi first came to blows when Lauren suspected that Heidi and her boyfriend at the time, Spencer Pratt had fabricated rumors about Lauren and her ex-partner. The feud was aired on the show which made for great television, but it wasn't just for the screens, it was real life! Still, to this day, the pair haven't made up!
Cardi B vs. Nicki Minaj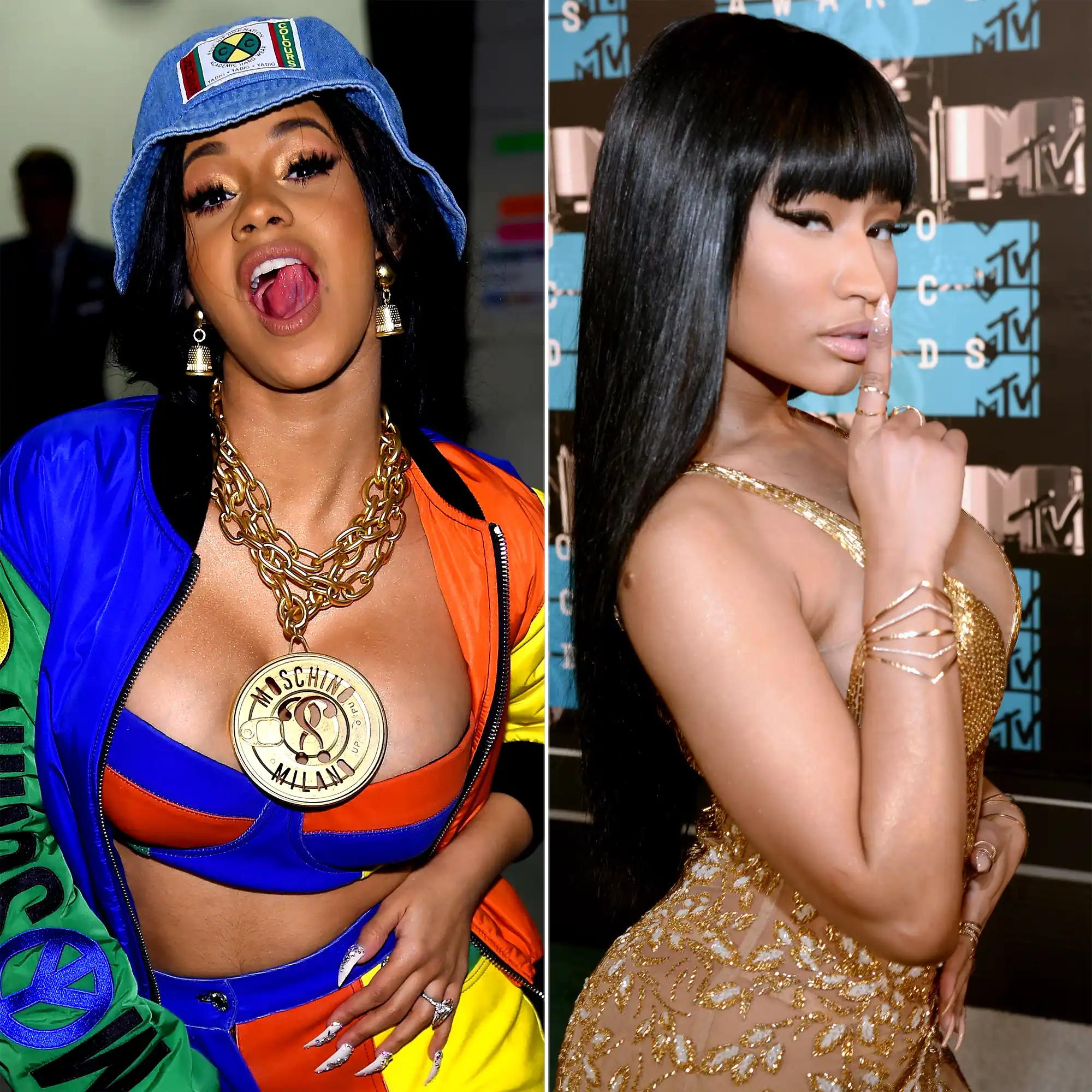 Image source: US Weekly
The 2 dominant female rappers Cardi B and Nicki Minaj came to blows at the Harper's Bazaar ICONS by Carine Roitfeld party in New York City in 2018. Cardi B apparently went ballistic at Nicki on the red carpet, shouting and swearing, even throwing punches! Cardi B was escorted away by Police and later took to Instagram to explain her actions; stating it was due to Nicki commenting on her parenting skills. I smell a hint of jealousy?
Katy Perry vs. Taylor Swift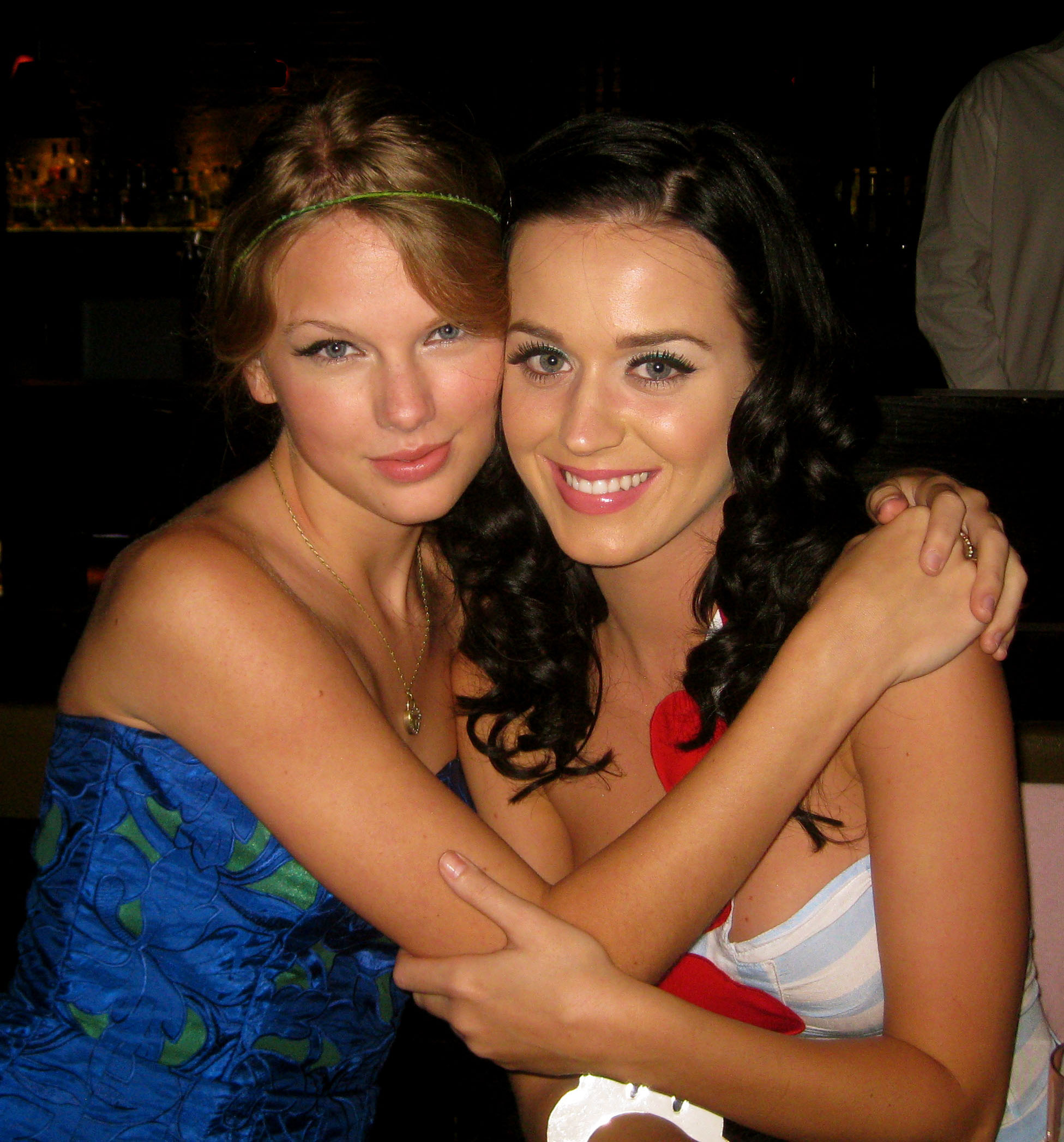 Image source: The Sun
Here she is AGAIN - Tay must love a good feud! Katy Perry and Taylor Swift were pretty good friends before it all came to an end in 2014; tensions brewed when some of Taylor's backing dancers left mid-tour to go and work for Katy Perry on her 'Prismatic Tour'. The commotion continued with Taylor releasing a song 'Bad Blood' which was said to be about an unnamed female artist who sabotaged one of her tours – who can guess who this 'unnamed' female might be?
Pink vs. Christina Aguilera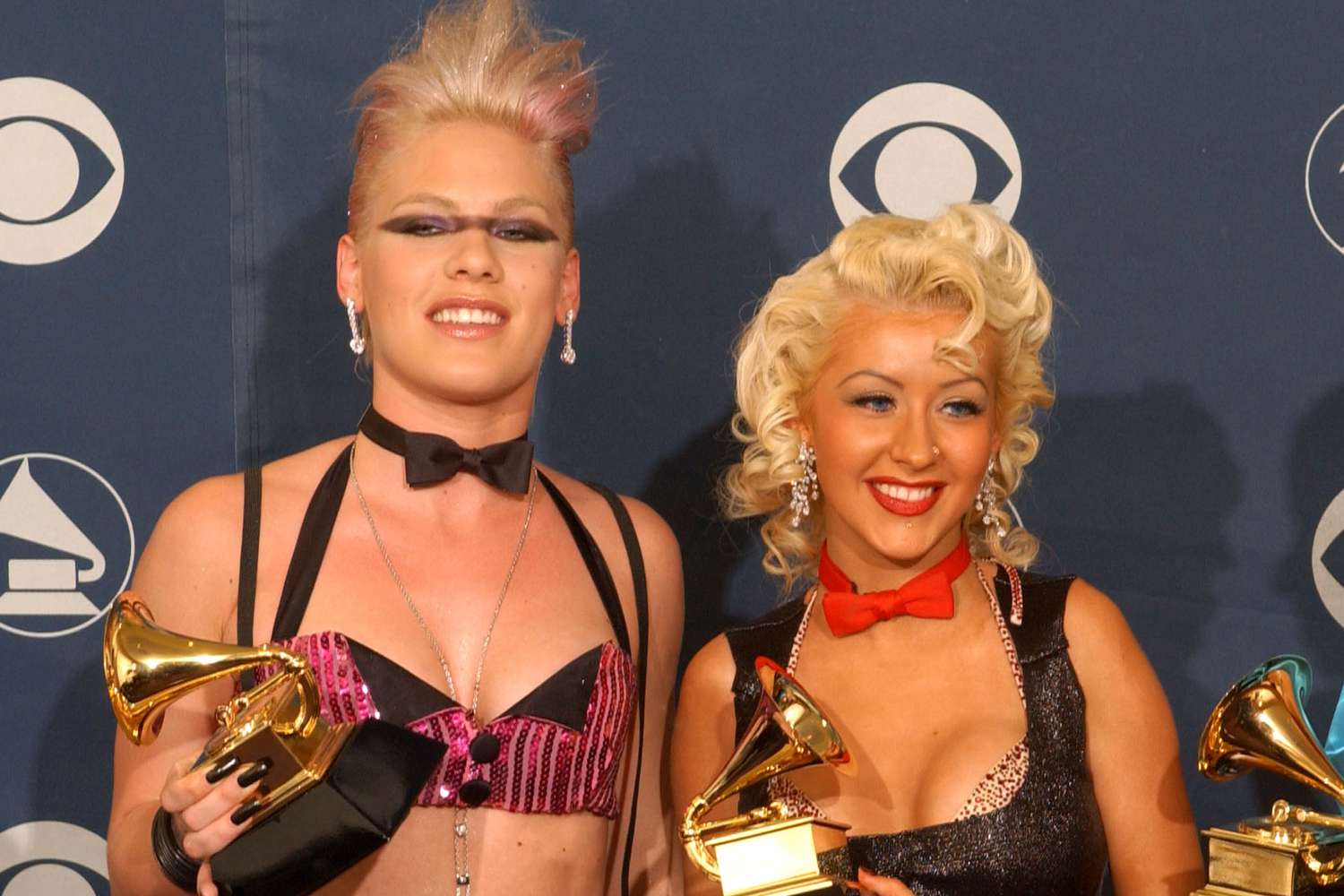 Image source: People Magazine
Have Pink and Christina Aguilera ever been friends? The two pop icons appeared to be pally when they recorded "Lady Marmalade" in 2001. Fast forward 22 years and the pair seem to have some beef! Buzzfeed recently asked Pink to rank her favorite music videos and she placed "Lady Marmalade" last, explaining, "it wasn't very fun to make". I wonder what happened? Pink has previously spoken about her relationship with Aguilera and once said, "I think I'm an alpha and she's an alpha, and I'm used to taking my altercations physical and she's used to having them verbal. We just are very different."
Jay Z vs. Solange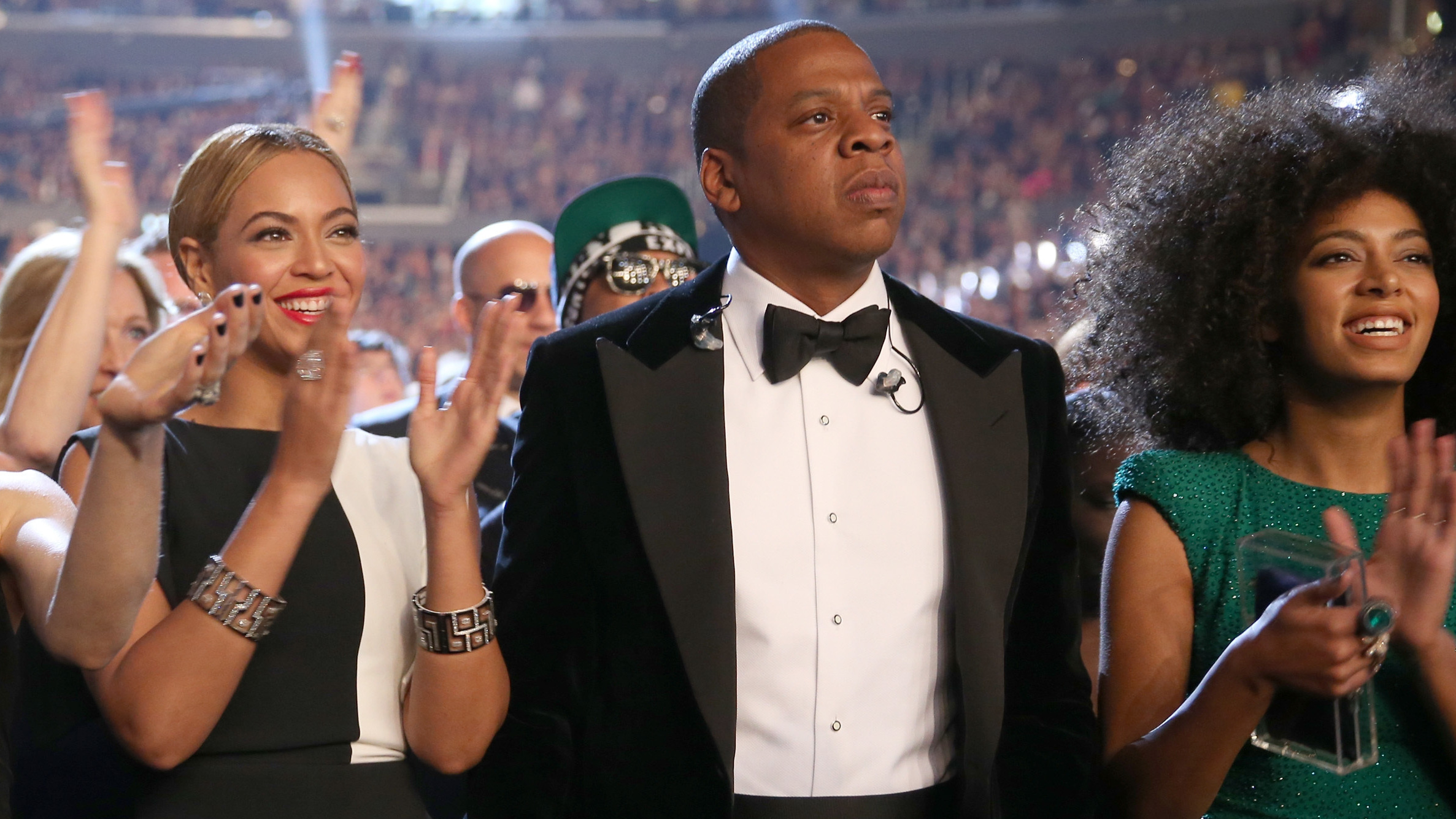 Image source: NPR
In May 2014, a WILD video was leaked of Solange (Beyoncé's sister) aggressively attacking Jay-Z in an elevator! The attack happened after the NYC Met Gala, reportedly over something Jay Z had said. It was said that Jay Z's sister in-law was intoxicated at the time and apologized the next day. This was not the first Hollywood family feud, and certainly not the last!
Miley Cyrus vs. Nicki Minaj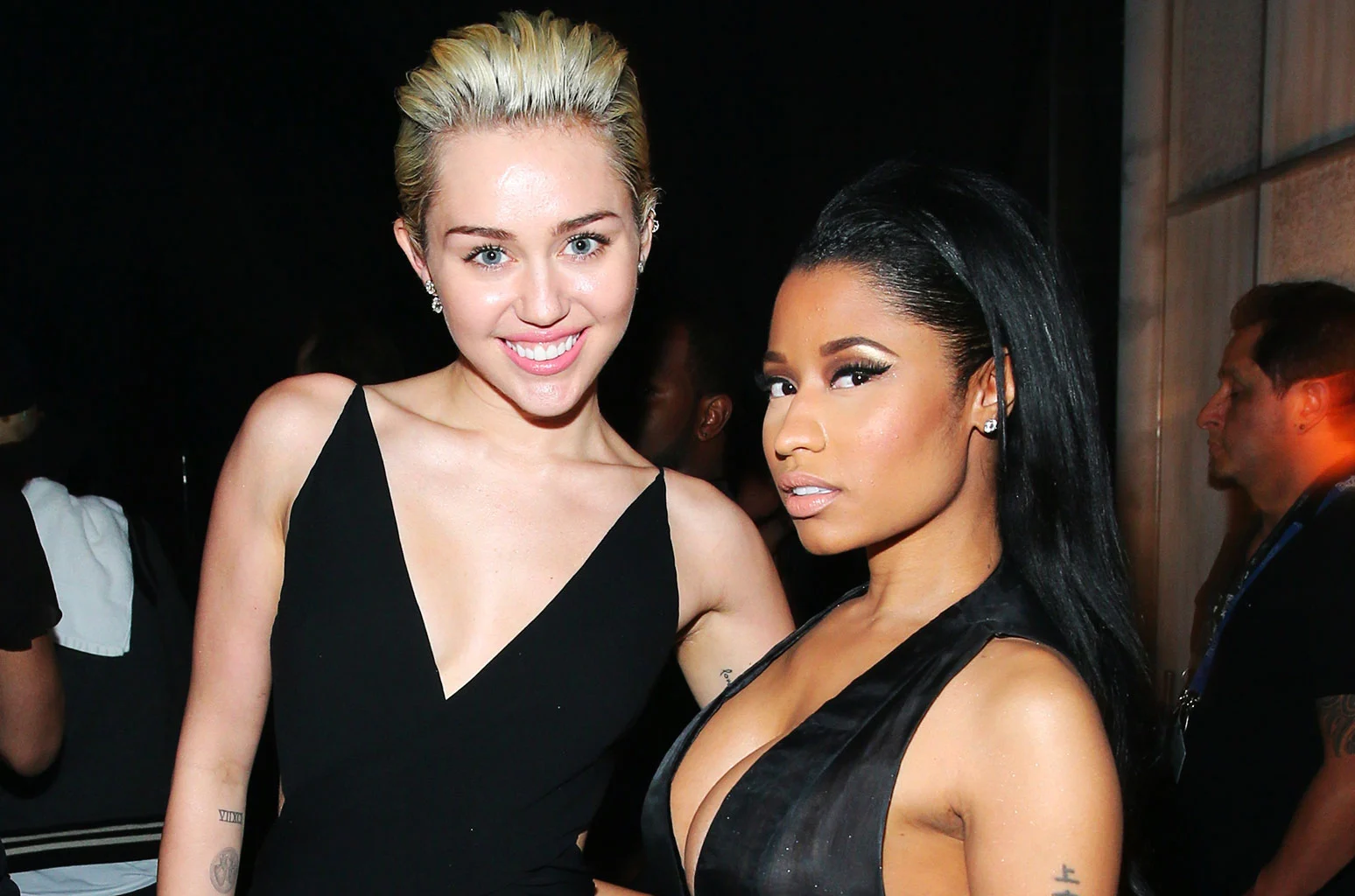 Image source: Billboard
Cyrus vs. Minaj all started at the VMA's in 2015. Nicki Minaj won VMA for best hip-hop video and when accepting the award, she directly called out Miley Cyrus for "having a lot to say about her", finishing with, "Miley, what's good?". In response, on stage at the VMA's Miley hit back and said; "Hey. We're all in this industry, we all do interviews, and we all know how they manipulate." The feud continued when Miley released the song 'Cattitude' which included the lyrics; "I love you, Nicki, but I listen to Cardi."
Madonna vs. Lady Gaga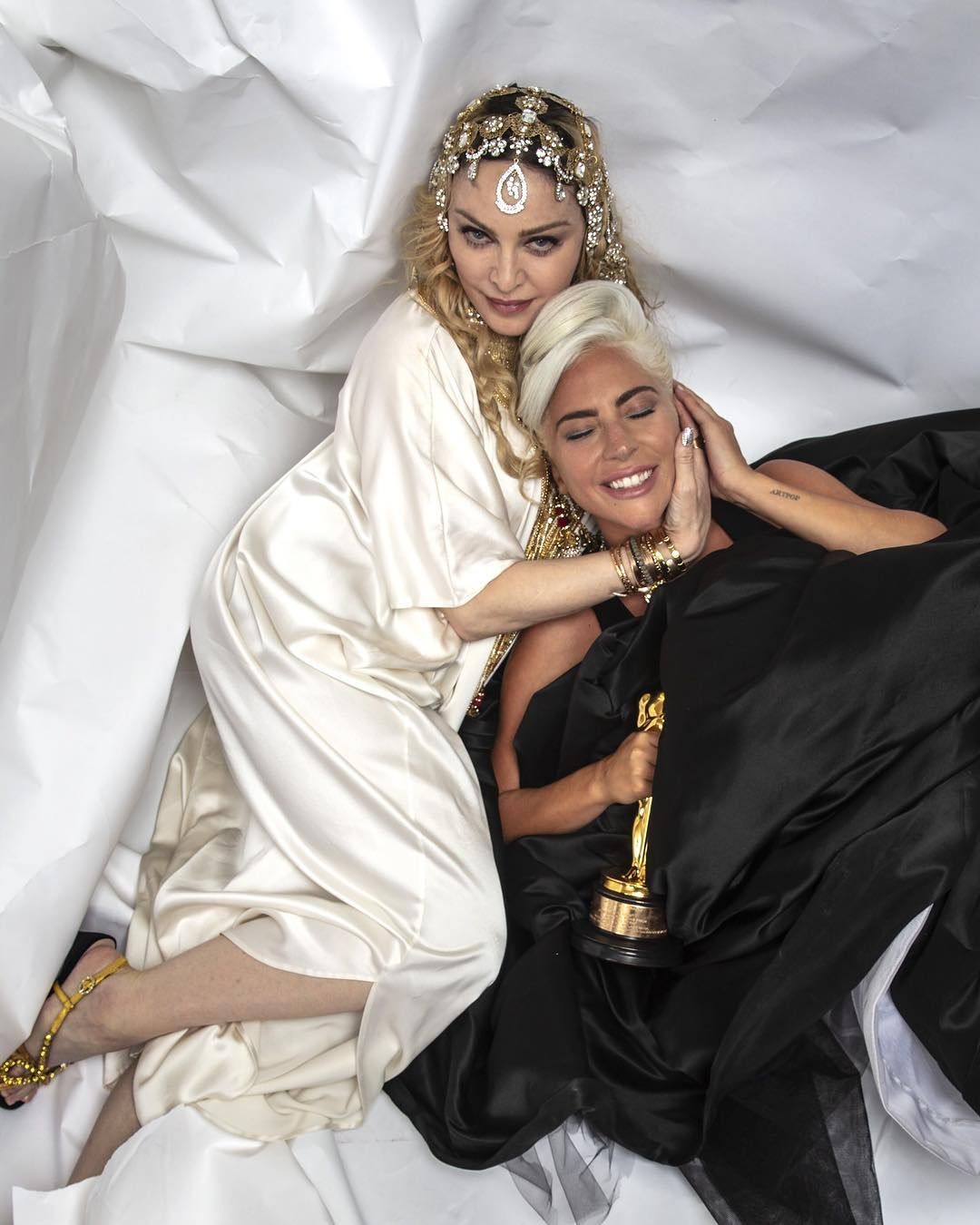 Image source: Oprah Daily
"Born This Way", Gaga's top hit was the talk of the town when people were drawing on its similarities to Madonna's hit single "Express Yourself". Gaga defiantly denied any similarities and thought the drama was all put to bed. Later in 2015, Madonna famously called Gaga's song "reductive". Madonna then backtracked slightly and sang Gaga's praises stating, "I do think she's a very talented singer and songwriter. It was just that one issue." Gaga later addressed the beef by voicing she admired Madonna, "no matter what she might think of me".
Jay Z vs. Kanye West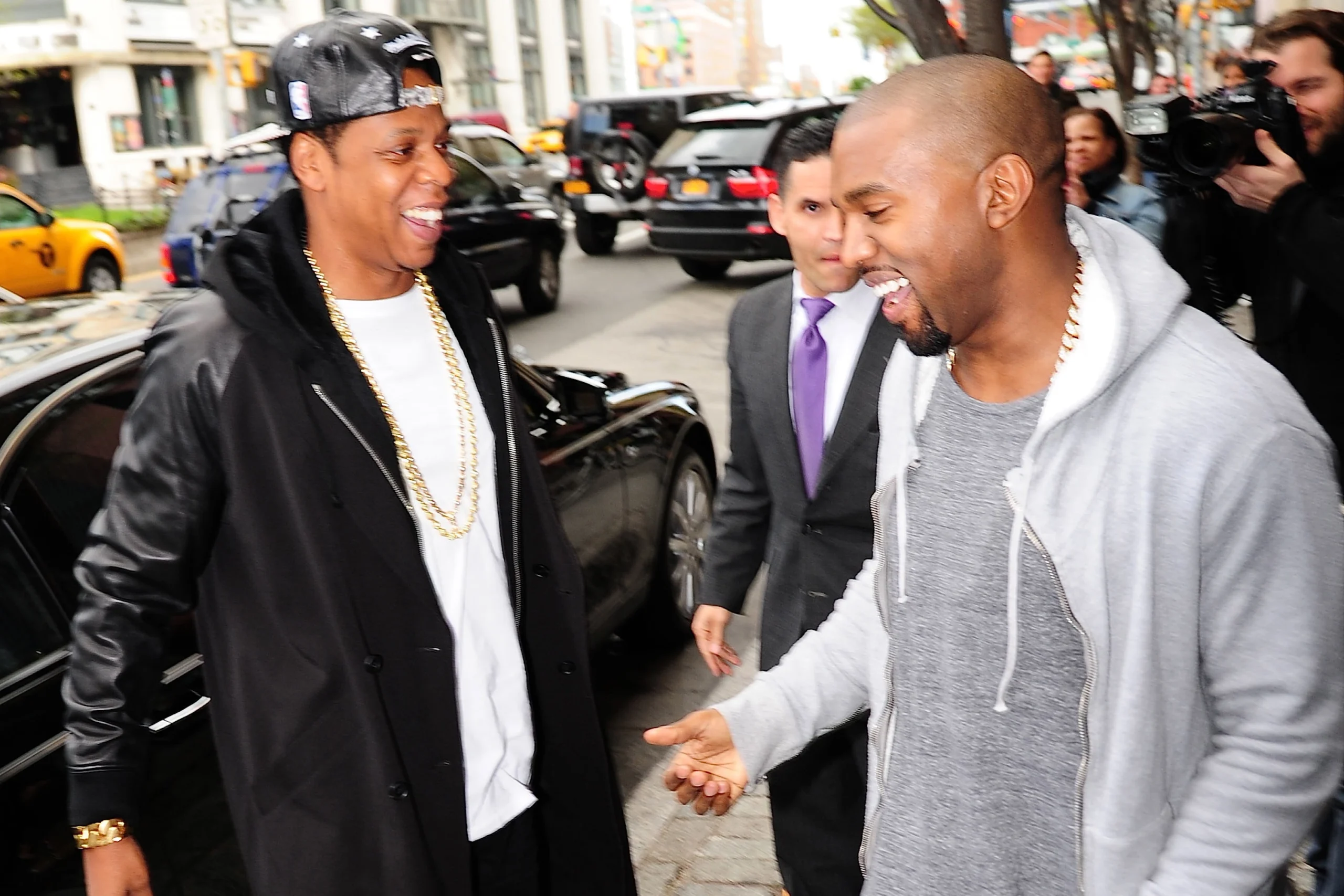 Image source: Time
The feud between Ye and Jay Z may come as a surprise as they appear to have been 'like brothers' in the hip-hop industry for many years. Tension between the artists started after Ye's infamous VMA's appearance in 2009, when he upstaged Taylor Swift and Jay Z's wife, Beyonce. Following this, Jay Z did not offer any support to Kanye in his time of need, when his ex-wife Kim Kardashian was robbed at knifepoint in Paris.
Britney Spears vs. Jamie Lynn Spears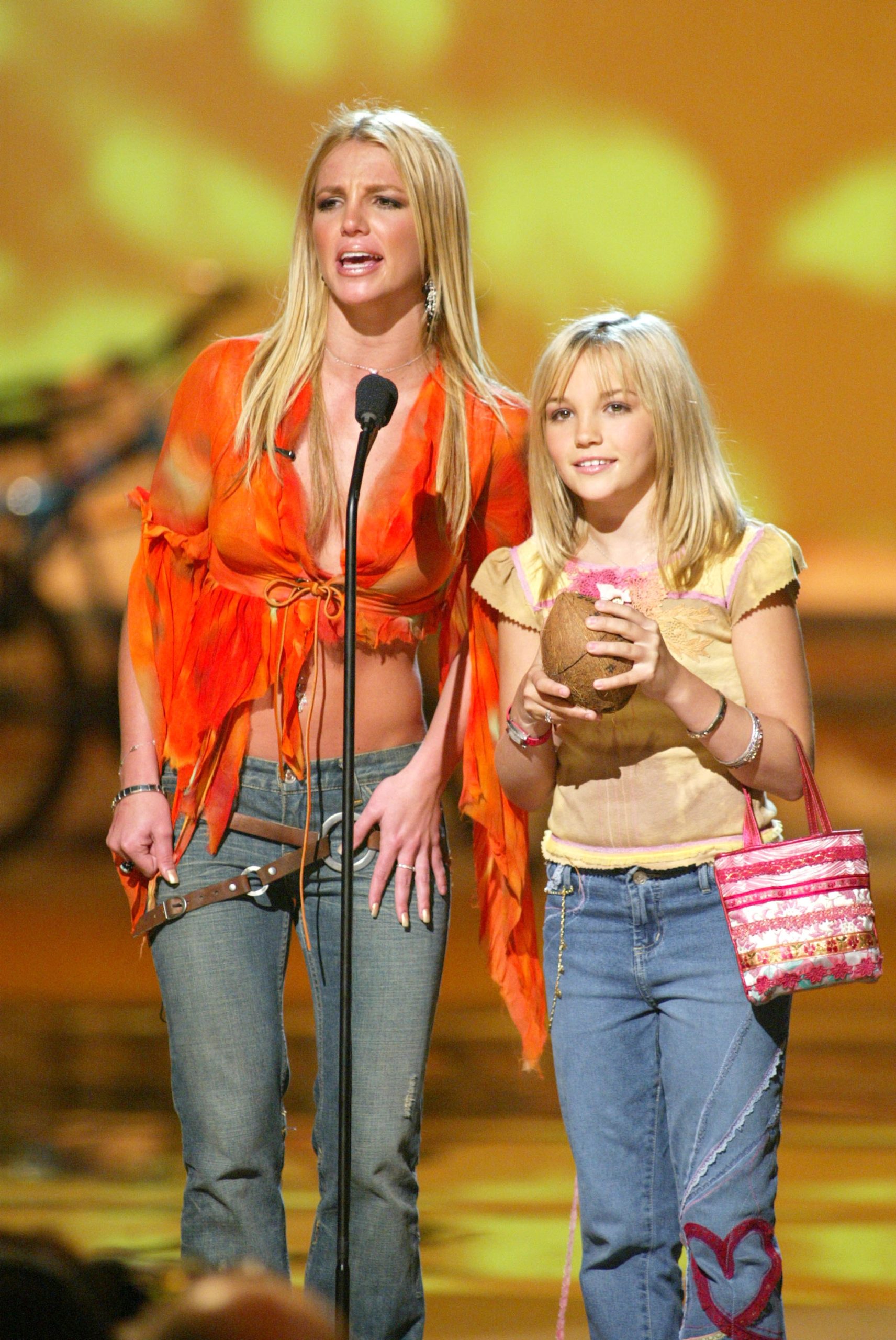 Image source: The Sun
The relationship between the Spears sisters has been strained for some time, particularly while Britney struggled under the restraints of her conservatorship. Fuel was added to the fire more recently when Jamie Lynn sat down for an interview with Good Morning America and spoke about a childhood incident whereby apparently Britney locked them both in the bathroom with a knife. Britney was quick to hit back at her sister claiming she was just trying to "sell a book" at her expense and denied ALL claims!
Lady Gaga vs. Perez Hilton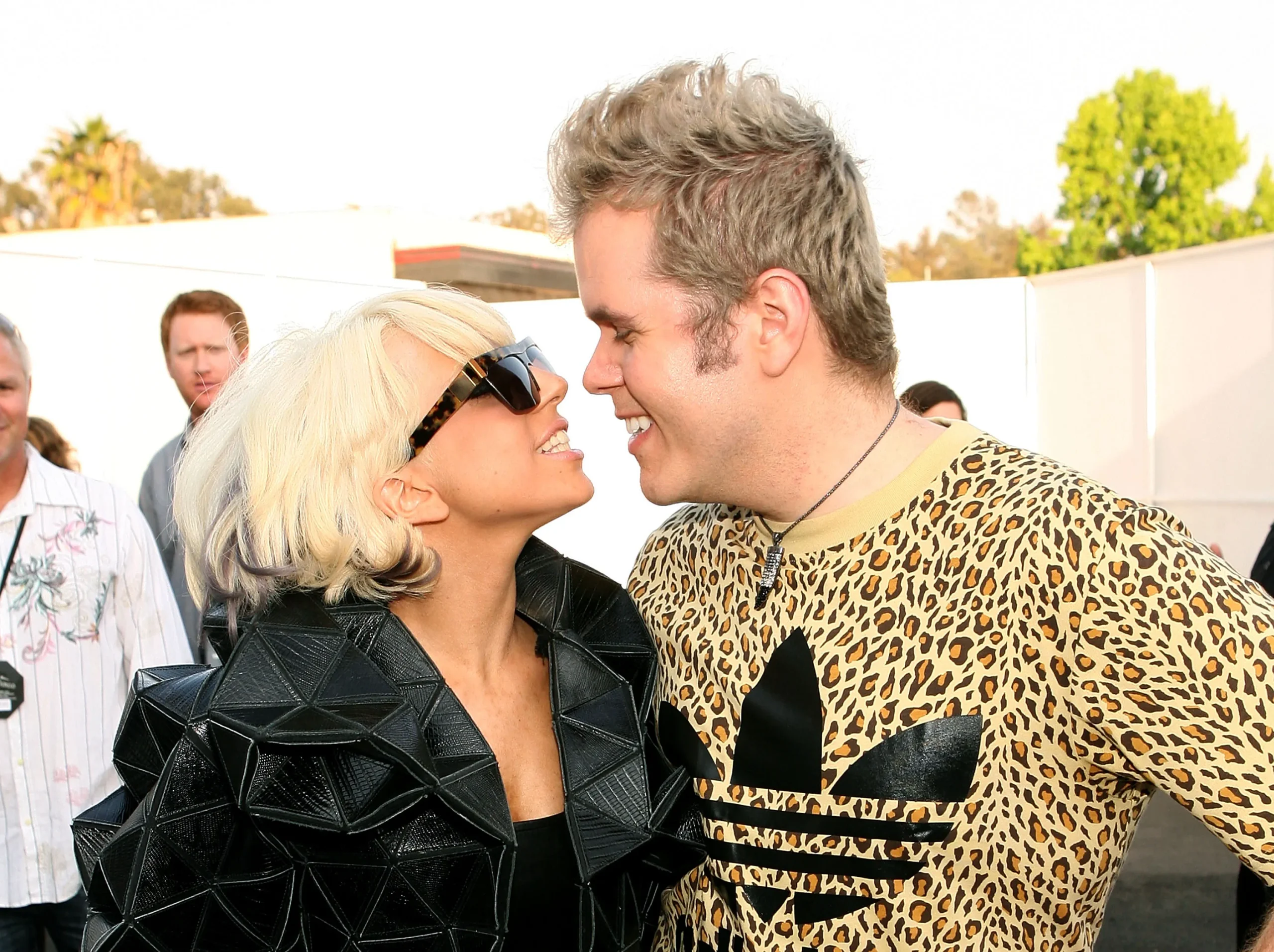 Image source: The US Sun
Lady Gaga and Perez Hilton were best of friends before it all came to a swift end in 2011! Gaga told Howard Stern during an interview that she felt very "betrayed" by Hilton and followed on to say she didn't want to "be around fake people". After the interview was aired and Hilton heard what Gaga had to say, he hit back during his time on the Wendy Williams Show claiming Gaga "globs onto people, uses them, and once they're no longer of use to her, will just throw them aside." There was definitely no love lost here!
Kanye West vs. Drake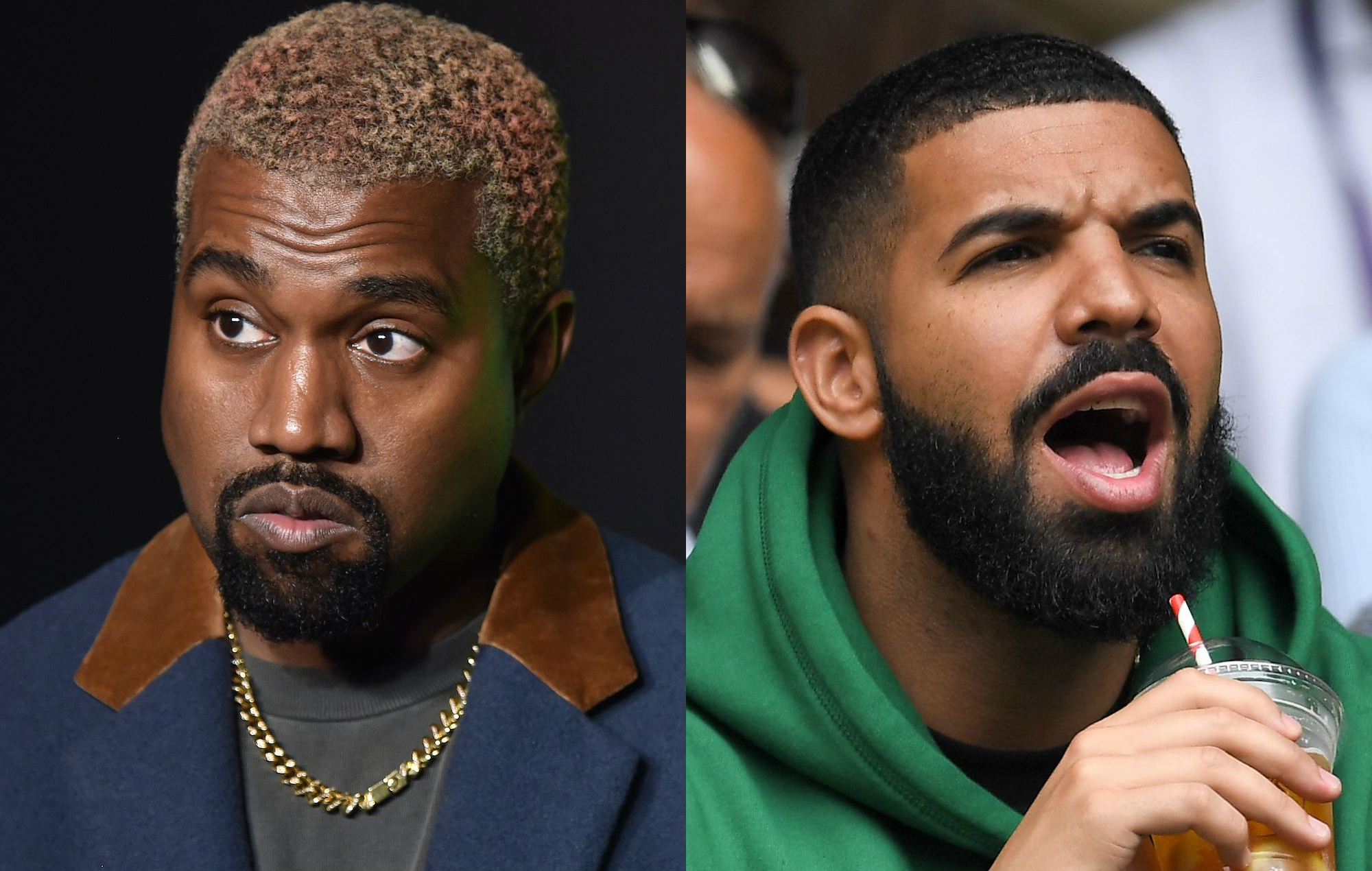 Image source: NME
The 'Hotline Bling' artist (Drake) and Ye (Kanye) were seemingly close friends until 2018, when Ye worked with artist Pusha T on her single 'Infrared', calling out Drake. As a result, Drake then sent Kanye a $100,000 invoice for what he called "promotional assistance and career-reviving" after the single was released. To add fuel to the fire, Drake then posted the invoice on Social Media, outing Kanye in public!
Justin Bieber vs. Orlando Bloom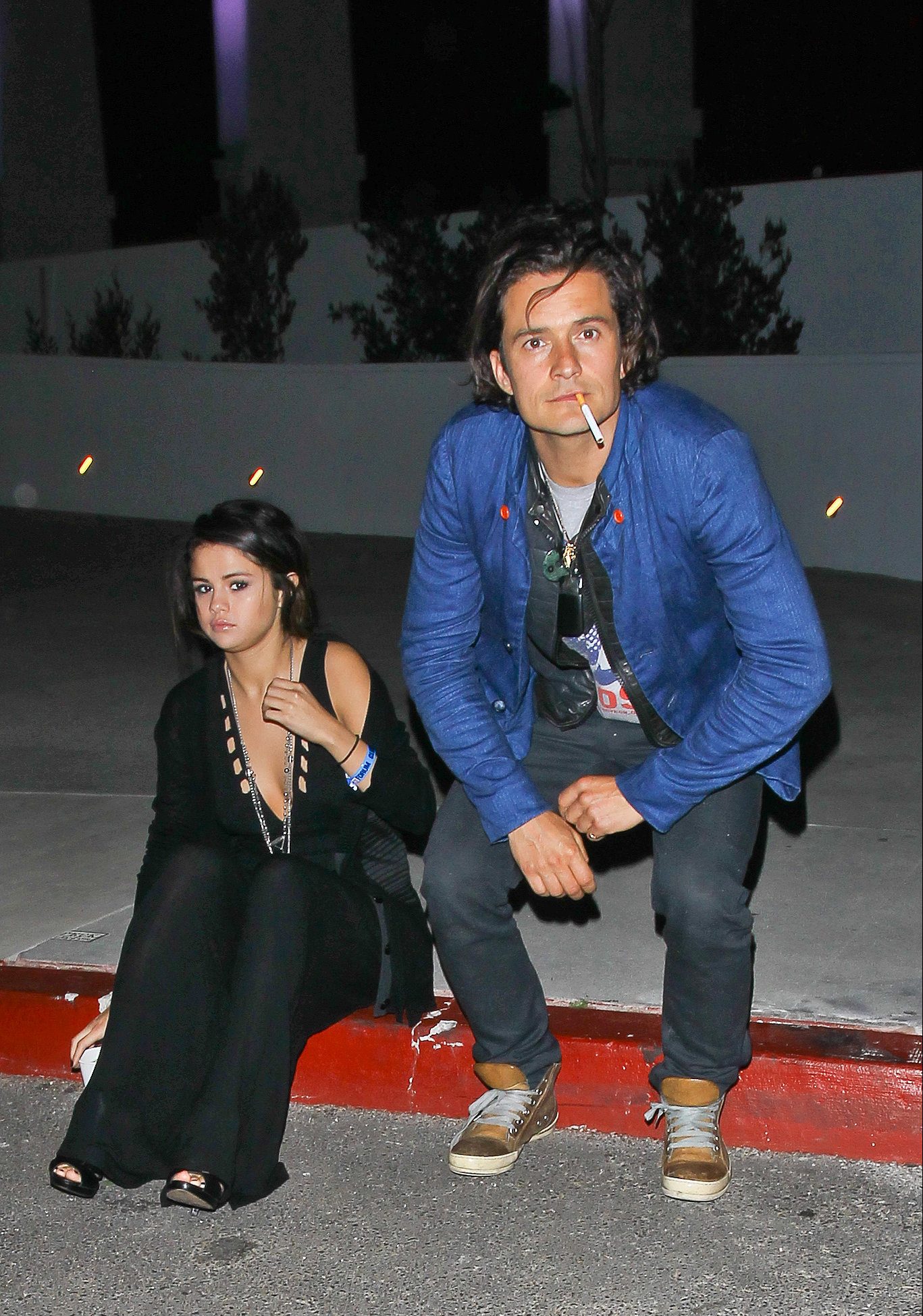 Image source: POPSUGAR
Ibiza must have been the place to be in the summer of 2014. Orlando Bloom threw a punch at Beiber, after Bieber made a comment about his ex-wife, Supermodel, Miranda Kerr. There were rumors that Beiber and the supermodel were very flirty at the Victoria Secret Fashion Show back in 2012, while she was still married. It was apparent the feud continued after this incident, as Bieber posted a picture of Bloom crying on his Instagram, months later.
Megyn Kelly vs. Jane Fonda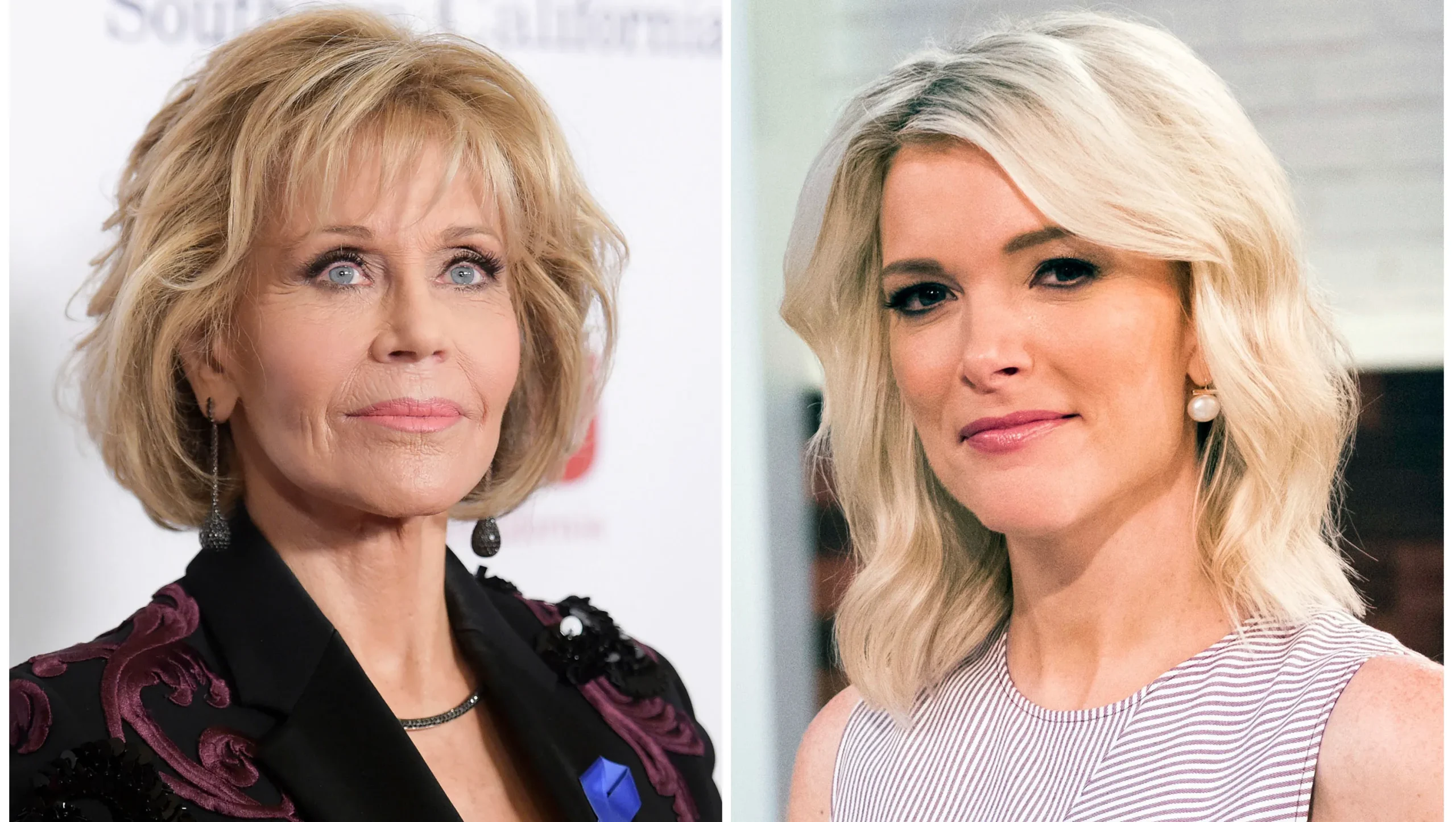 Image source: USA Today
During an interview on Megyn Kelly Today, Megyn asked Jane some personal questions about her experience with plastic surgery, to which Jane replied, "we really want to talk about this now?". Fonda was visibly taken aback by this question, and did not seem too impressed. Some months later, Fonda made a comment stating "who are you Megyn Kelly". The beef continued when Megyn carried on the 'tit for tat', calling Fonda "Hanoi Jane".
Debra Messing vs. Susan Sarandon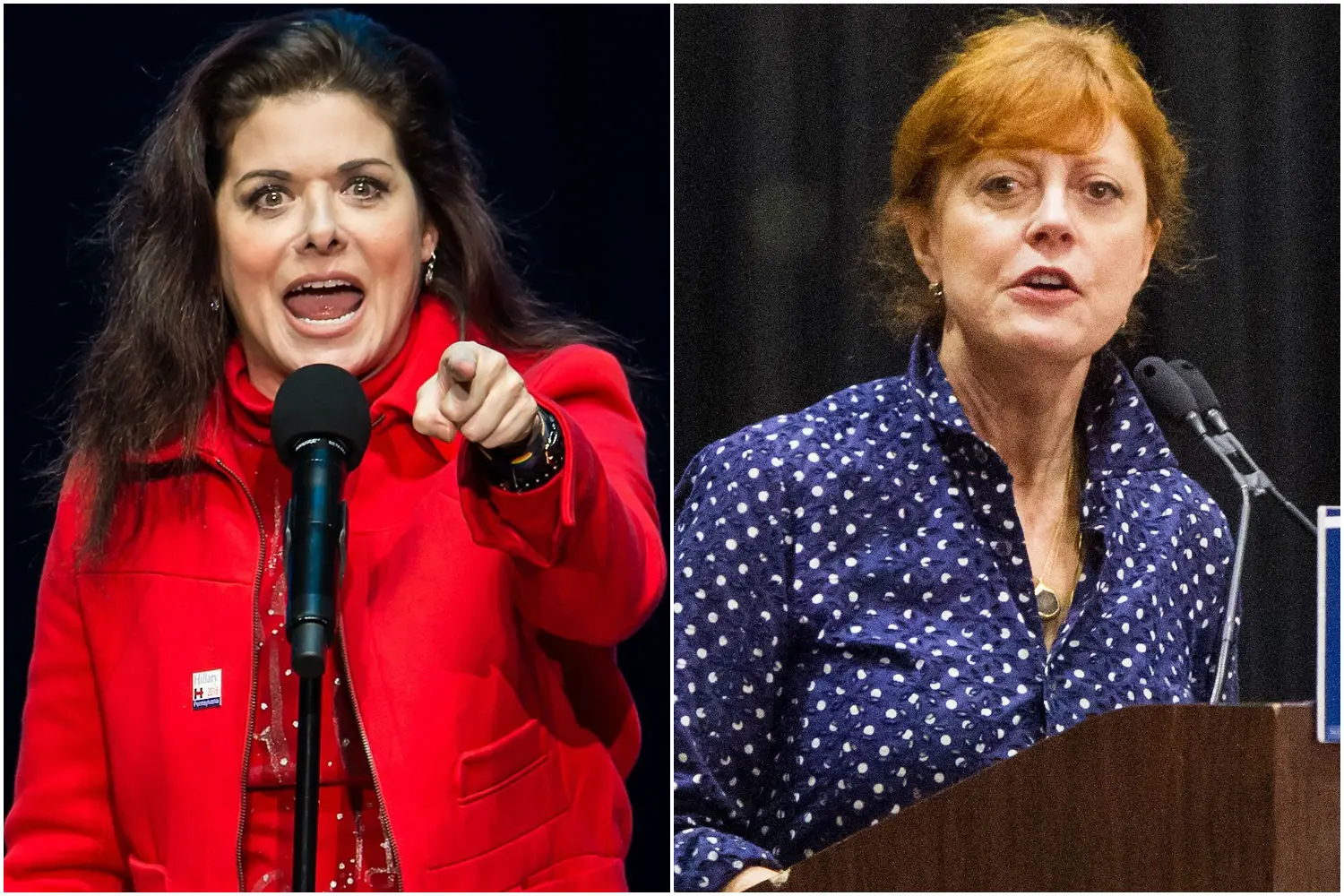 Image source: Page Six
The 2016 Presidential election saw a feud arise between Debra Messing and Susan Sarandon. They both took to Twitter to air their opinions; with Sarandon being a Bernie Sanders supporter and Messing opting to support Hillary Clinton. This continued with tweets back and forth between the pair, directing comments at one and other, with neither of them giving in. I wonder if they have patched things up now?