The Best Tips When Training A Puppy
Start training from day 1!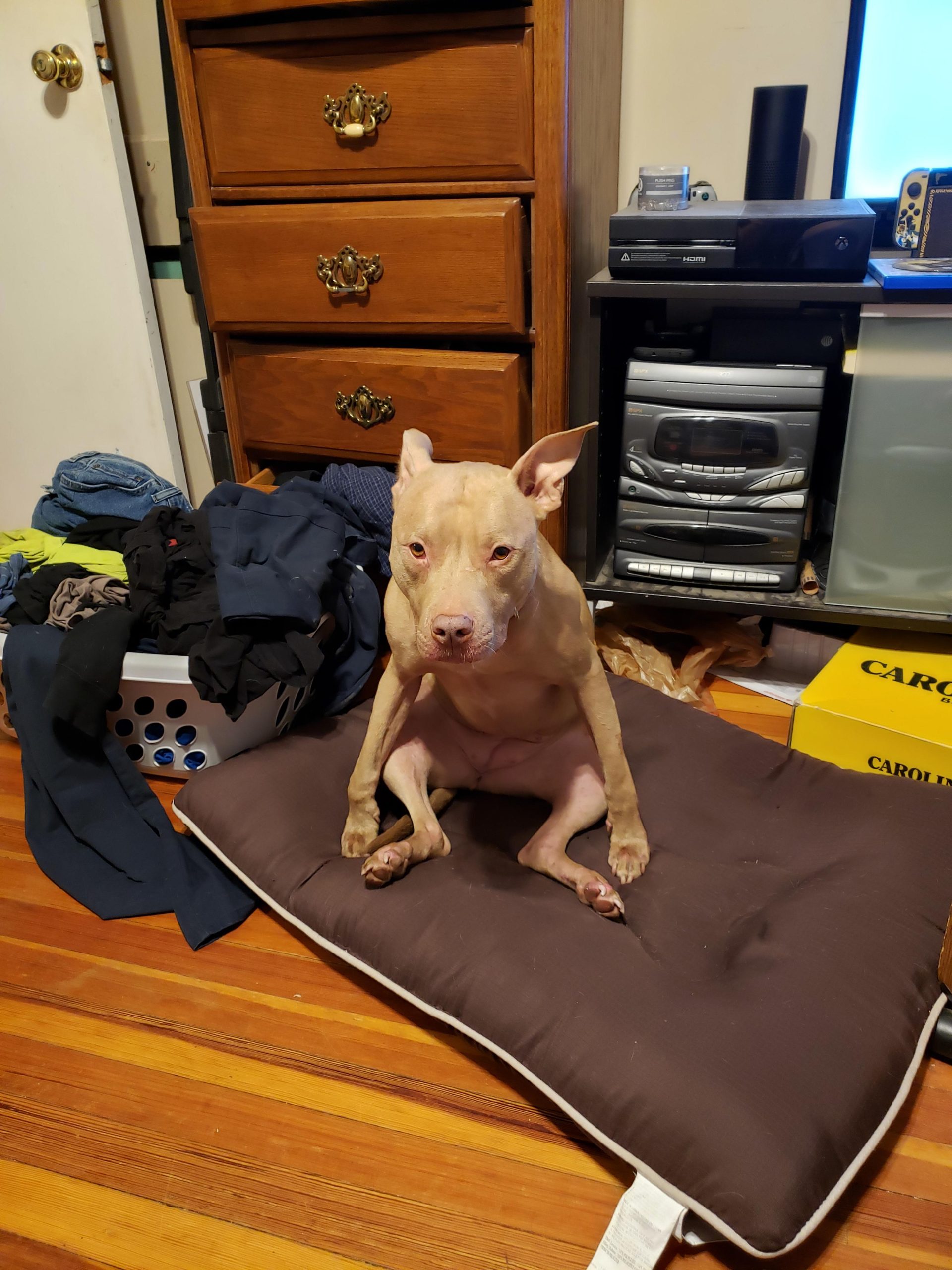 image source: reddit.com
Make sure to start training from the first day you get your puppy, this crucial period can be overlooked by most. Although watching your new dog tumble around can be a joy to watch, this can introduce bad habits moving forward. A few years down the line they will still be chewing away at your furniture and clothes not to mention being a nuisance with your neighbors!
Stop the biting!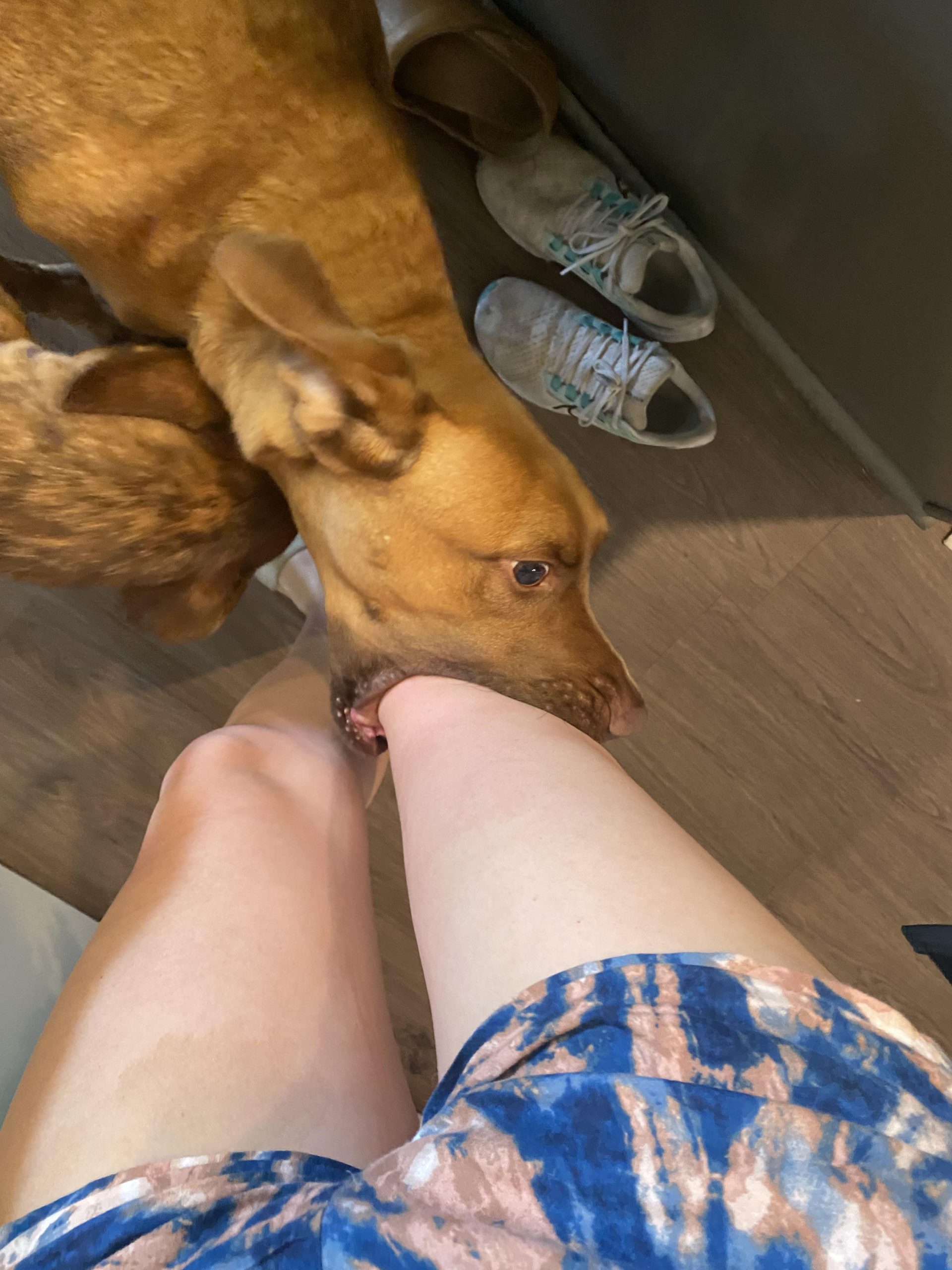 image source: reddit.com
Pups typically begin learning bite inhibition through their mothers, once separation occurs, they need to continue with their learning to prevent issues down the line. This is easy to do when playing with your puppy and can strengthen your bond with your dog! One top tip is to stop playtime if their biting gets too hard, making a cry for help does the trick too!
Stop the destruction!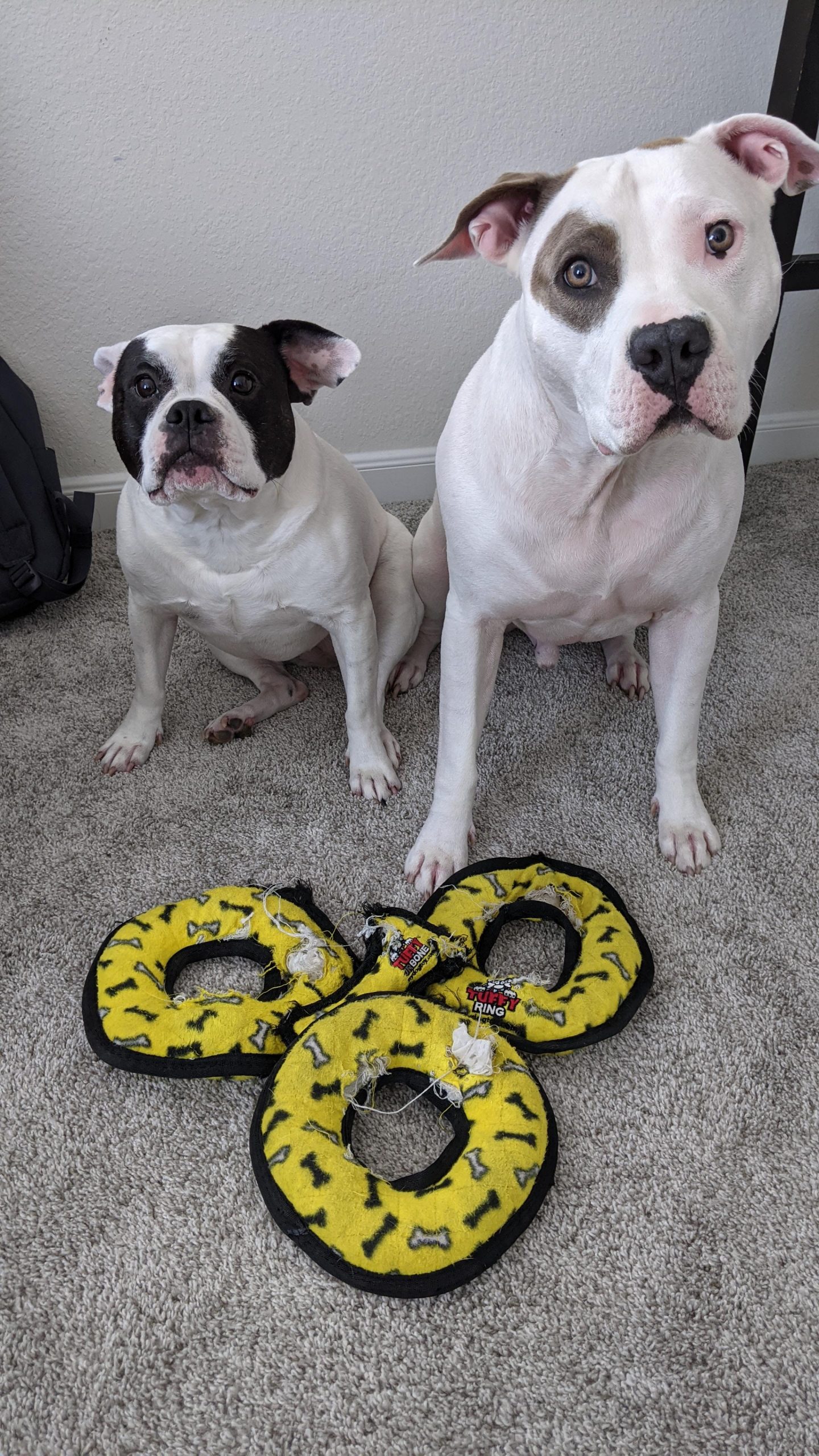 image source: reddit.com
Another big thing to remember is that your new puppy loves to chew things! This can make them a menace around the home, especially with your clothes and prized furniture! One way of getting around this is to lay boundaries over what they are and aren't allowed to chew, this can include chew toys and chew sticks. This will help to keep your new pup smiling!
Crate training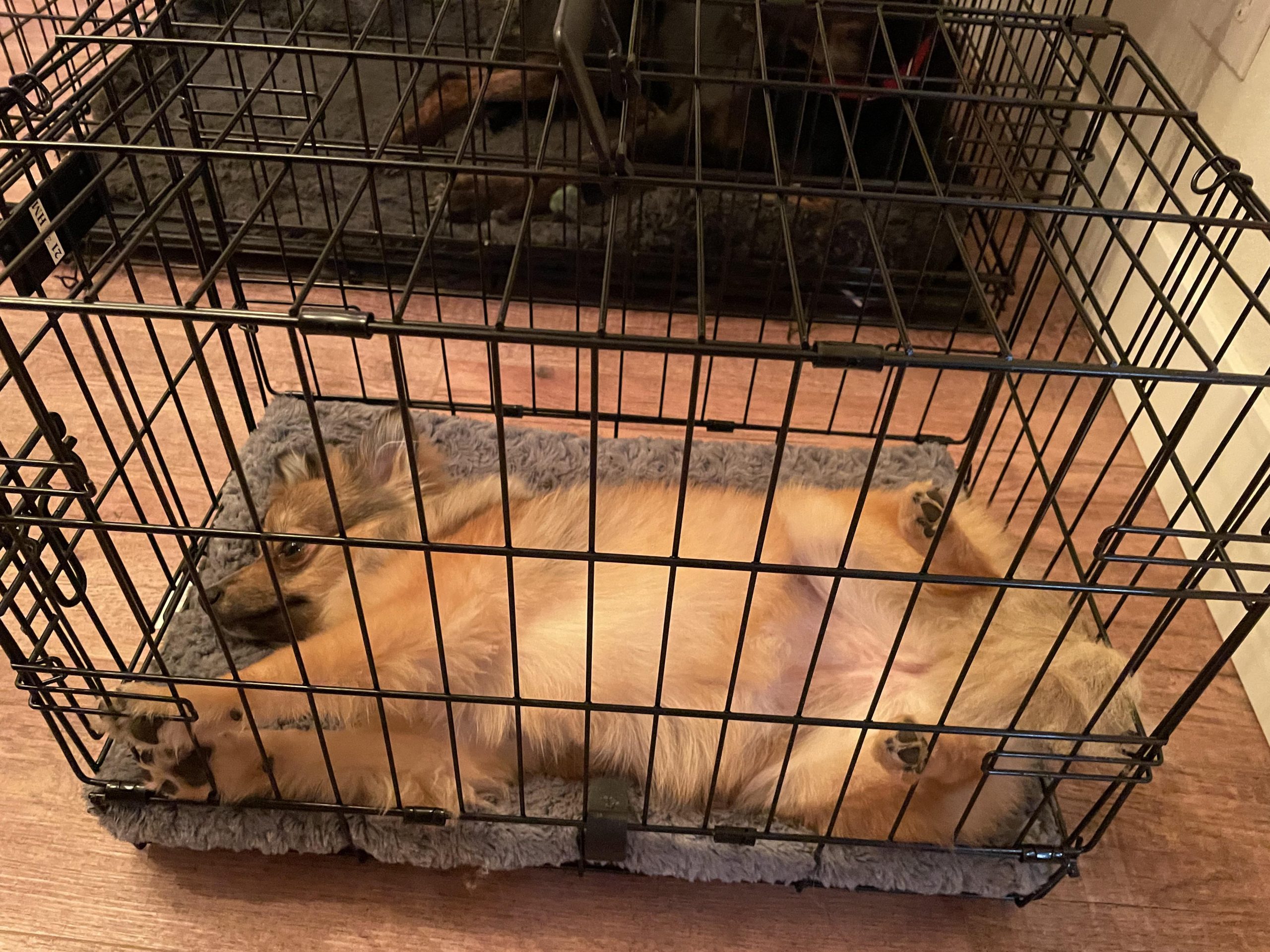 image source: reddit.com
Training your new puppy in a crate can help to familiarize it with its new surroundings. This lets you leave them unsupervised for longer periods, but beware! Puppies can't be left for more than 4-5 hours at a time. A crate can also quickly become your puppy's favorite place and remind them of comfort and security, not to mention stopping opportunities for them to soil around the house!
Confinement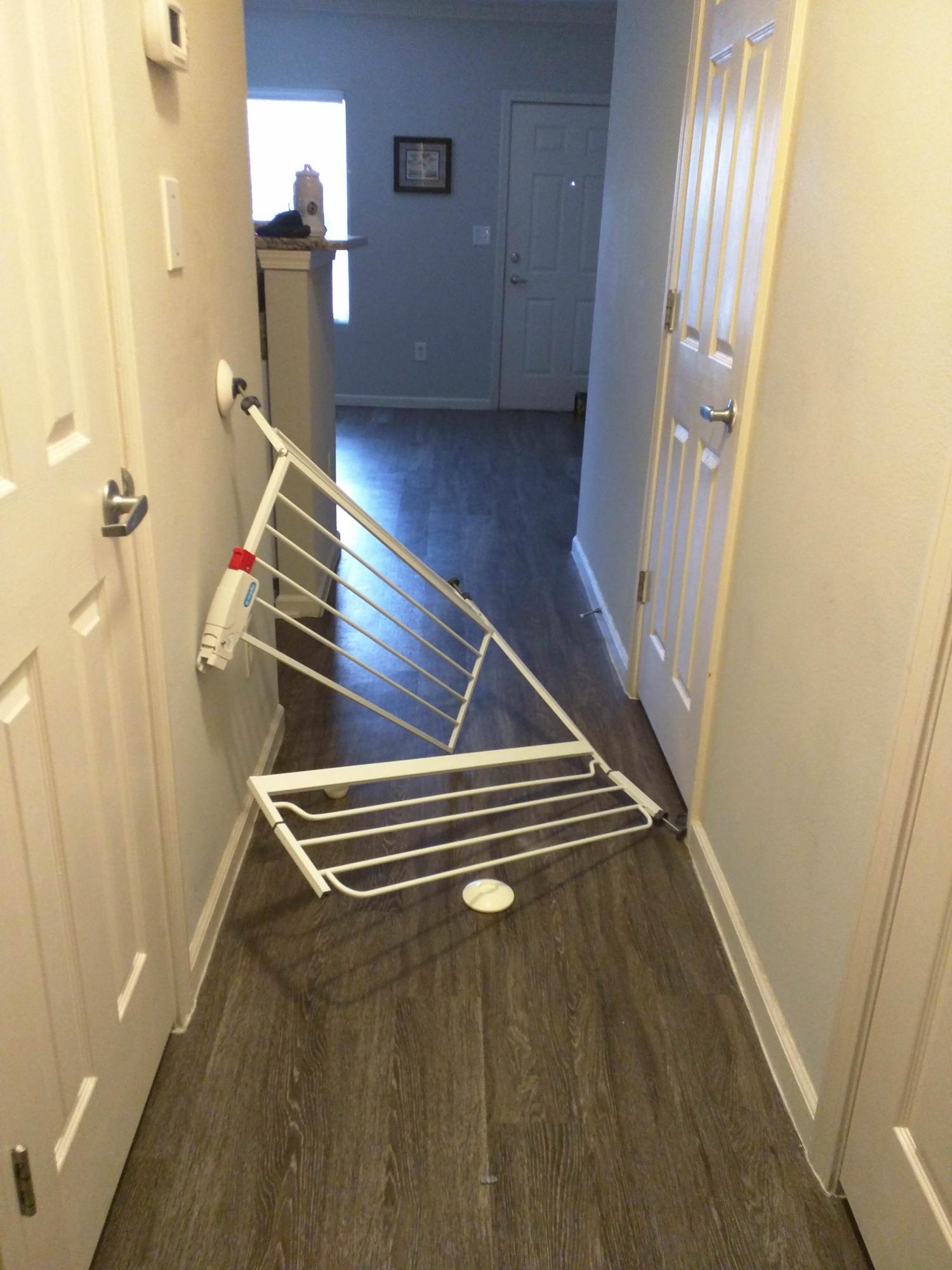 image source: reddit.com
Another great trick is to use something called confinement. This can include using doors or baby gates to set boundaries for your dog within the home, this can be used for short-term unsupervised periods, this increases confidence in your pup and blocks opportunities for them to chew away at everything! This can lead to repeated behavior if not acted on in the early stages.
House training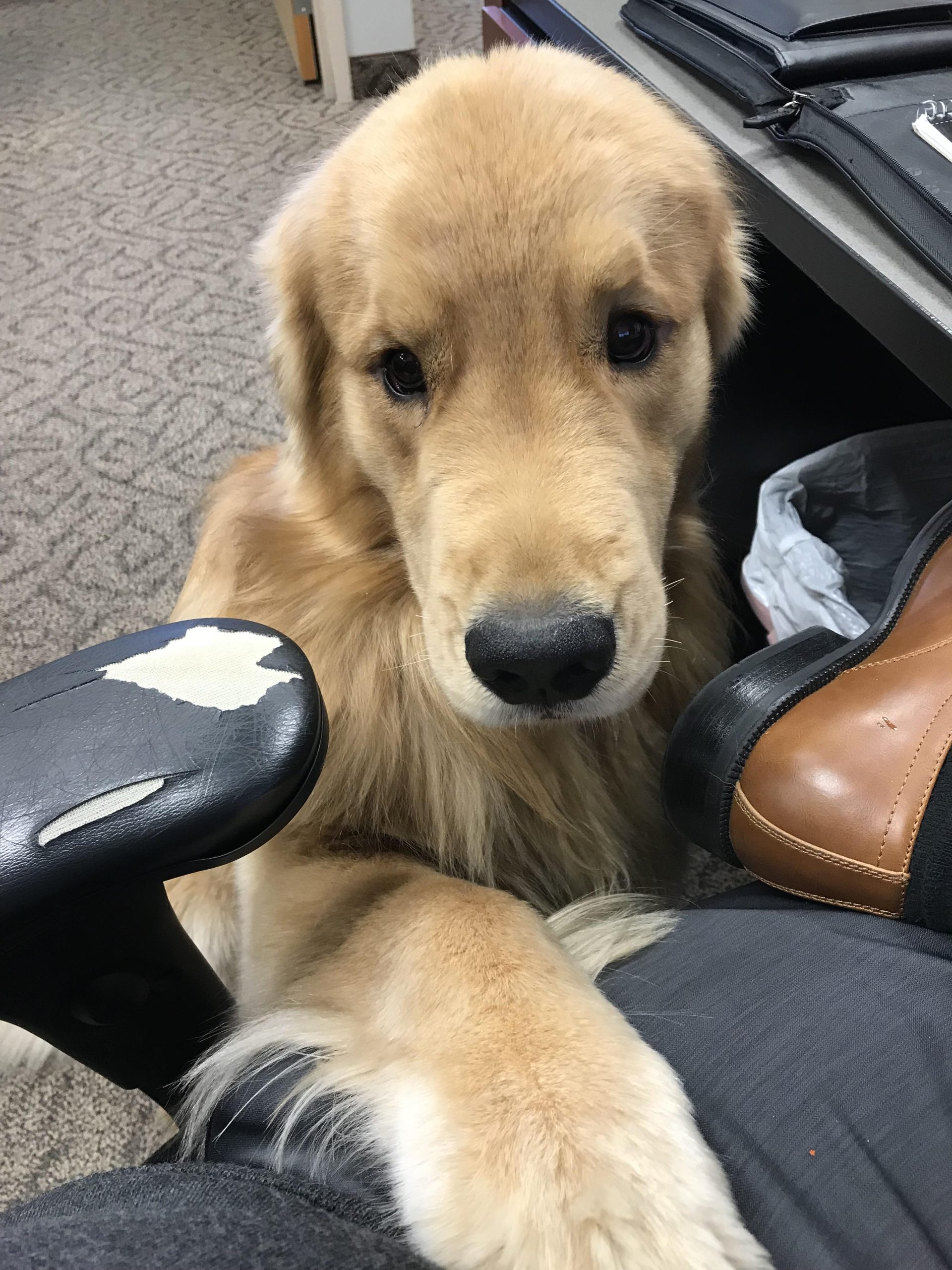 image source: reddit.com
One of the first things on your to-do list once you get your pup should be house training. When doing this you will learn that punishment is not the answer with your pup! Things like a regular schedule of eating, drinking waking up at similar times can lead to your pup needing the toilet not long after. If they do it somewhere you approve, reward them with a treat!
Never punish your Puppy!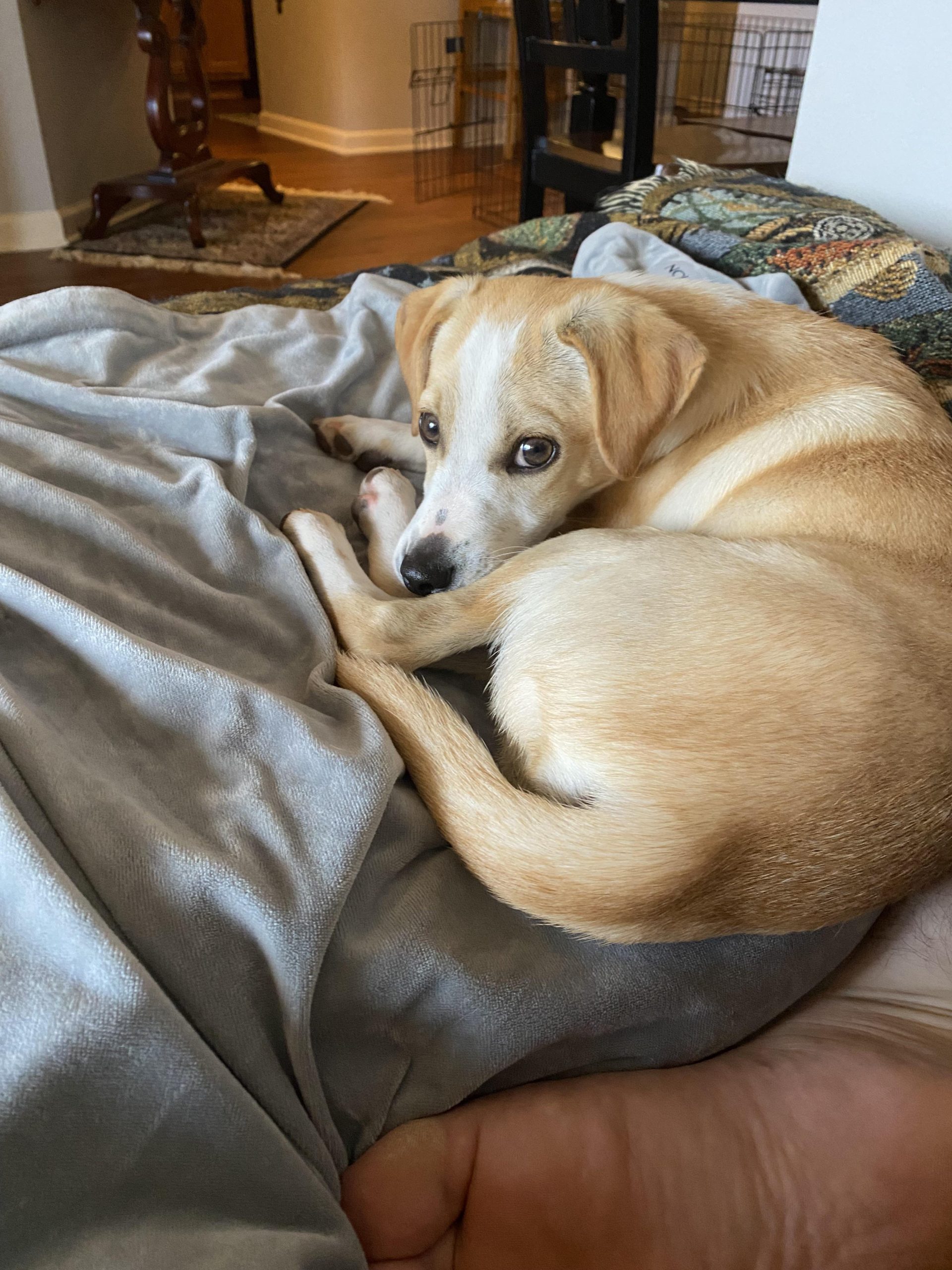 image source: reddit.com
Never punish your dog! Not only does it not deserve it but scientifically, dogs are known to learn with positive reinforcement. Some may believe scolding or rubbing their dog's nose in their mess is a good way of showing dominance, but this only scares and confuses your poor little puppy! Rewarding your puppy with treats for good behavior is a far better way of discipline.
Socializing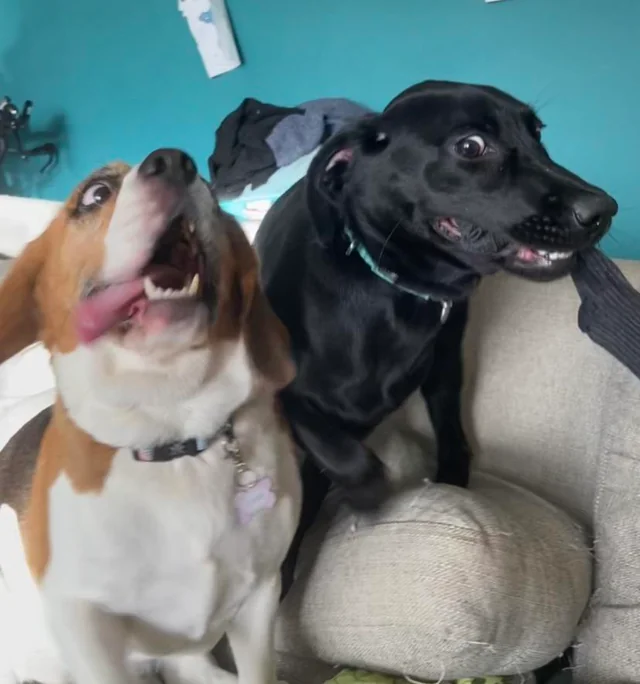 image source: reddit.com
One important step in training your puppy for adult life is socialization. This can help prevent your dog from being aggressive, fearful, and barking excessively as they get older. This can be done by introducing your puppy to different people and animals throughout their life. This also helps your dog be more at ease when visiting the vet or dog groomer!
Puppy-proof your home!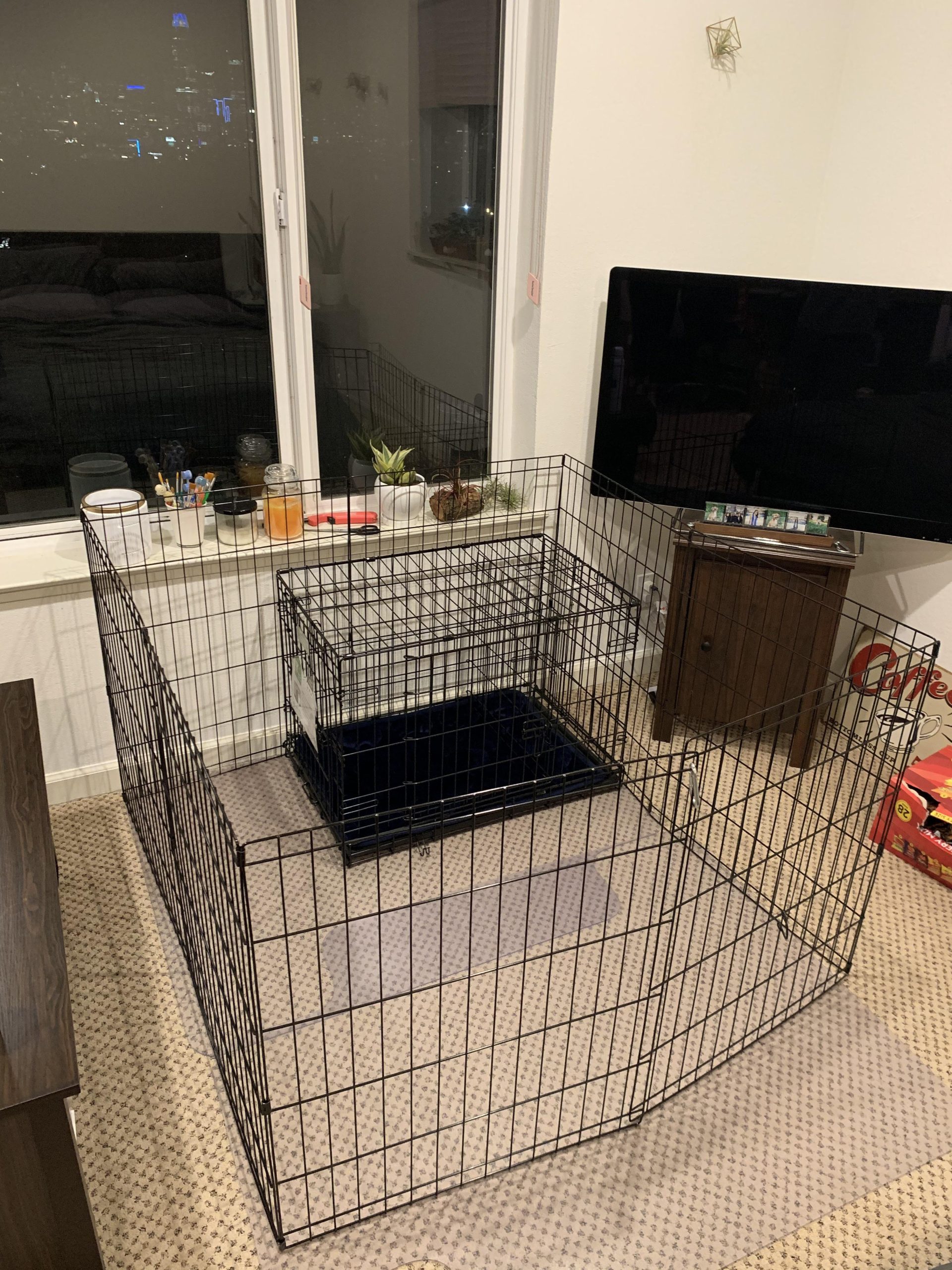 image source: reddit.com
Puppy-proof your home! You need to get an idea of what your puppy is going to be sniffing at, anything like electrical outlets, breakables, and generally anything you don't want them chewing and scratching at! Somewhere high up or locked away would be a good idea to place these items. Not all childproof measures work on the curious pups, nothing beats supervision!
Remember to play!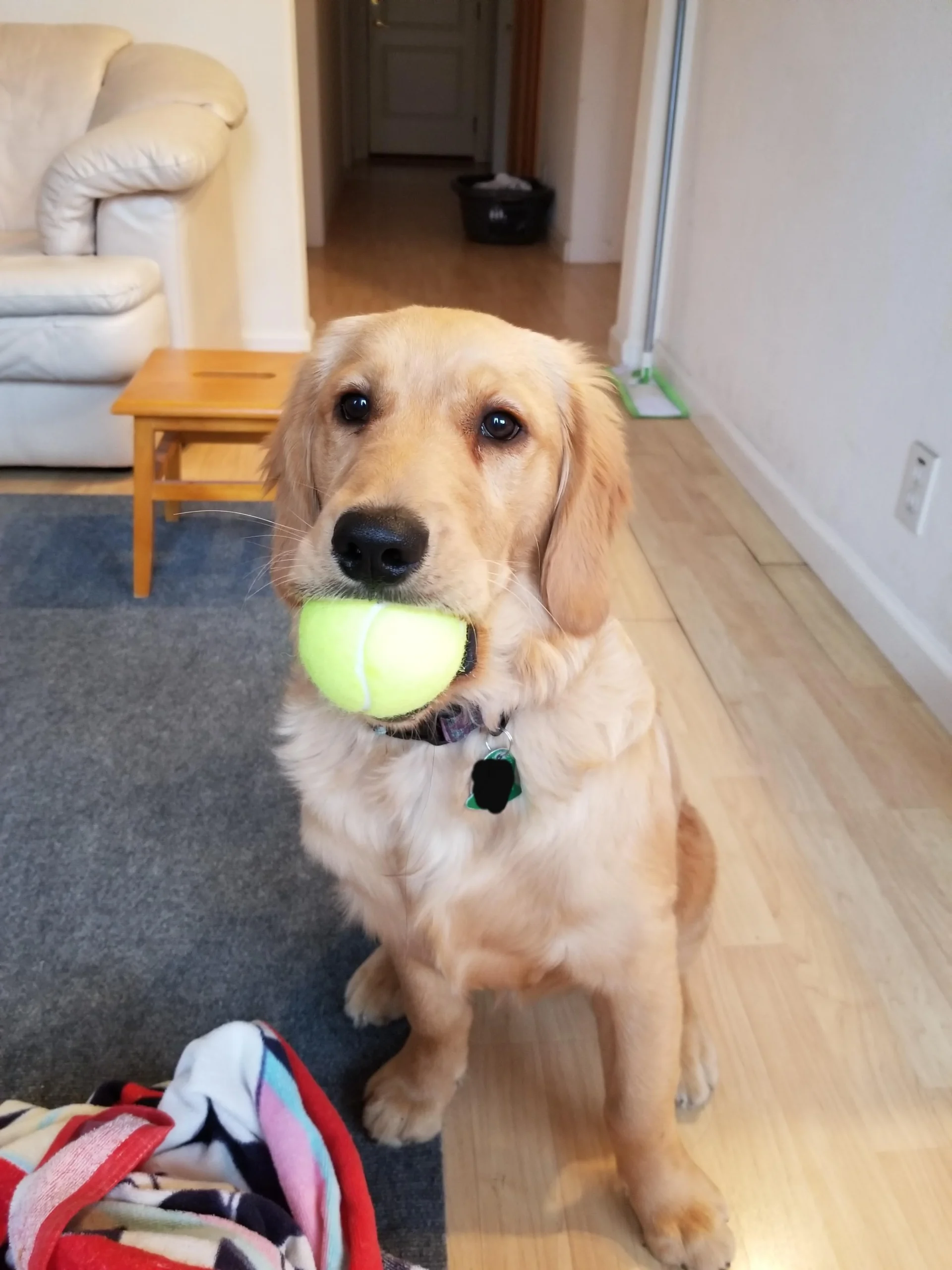 image source: reddit.com
Playing with your puppy is vital! Make sure to spoil them with lots of toys and exercise! the more the merrier with your puppies, The more toys they have to play around with, and the less time they are spending doing things they shouldn't be! If your dog finds its own source of entertainment, it will usually be inappropriate and something that will cause you problems in the future.
Touching and jumping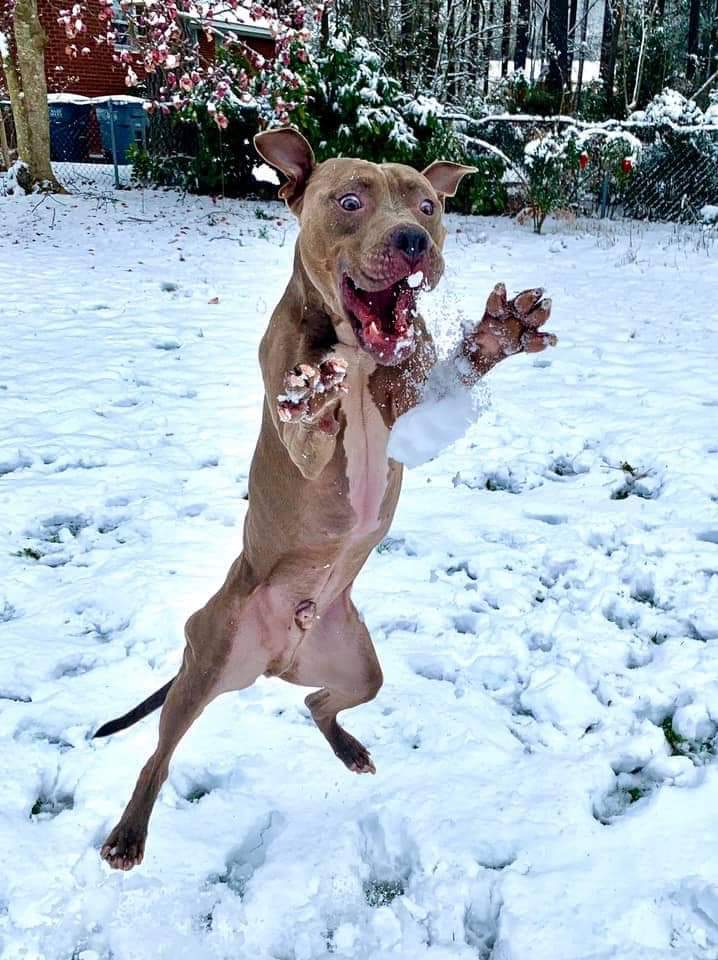 image source: reddit.com
Get your puppy comfortable with touching and body checks, this will help your pup be more at ease and not as jumpy. This is good when meeting new people and dogs as it will make your puppy more calm and seem more friendly to others. Making friends will be a breeze with this instilled into them! However, make sure to supervise your puppy in its new encounters!
Kindergarten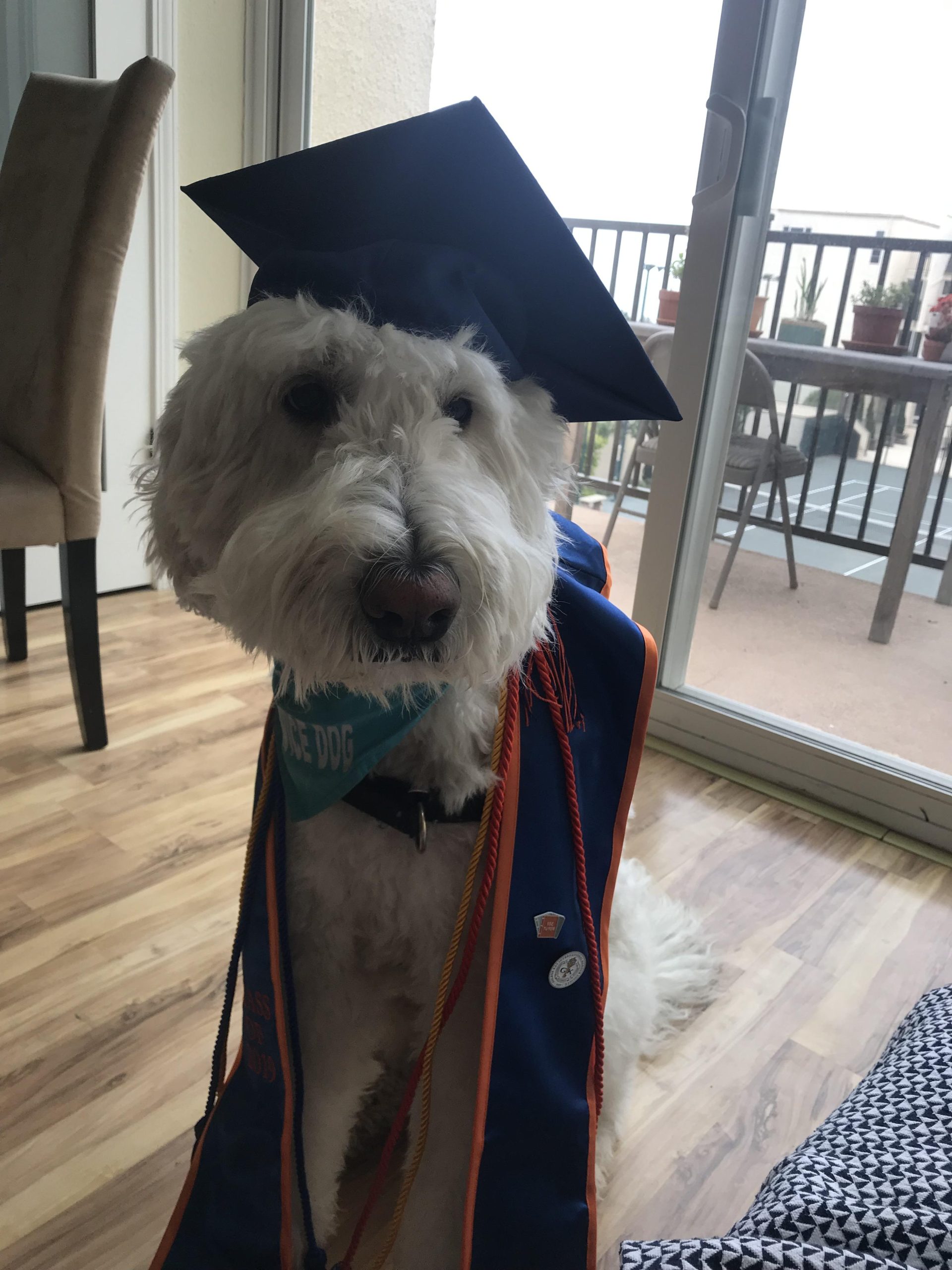 image source: reddit.com
Another great way of getting to grips with your new pup is by visiting puppy kindergarten! This is the name given to training classes specifically for puppies and introduces your dog to all aspects of life under the watchful eye of an experienced handler. This takes away the stress of thinking your puppy may have a gloomy training experience as it progresses into adulthood.
Prevent behavior problems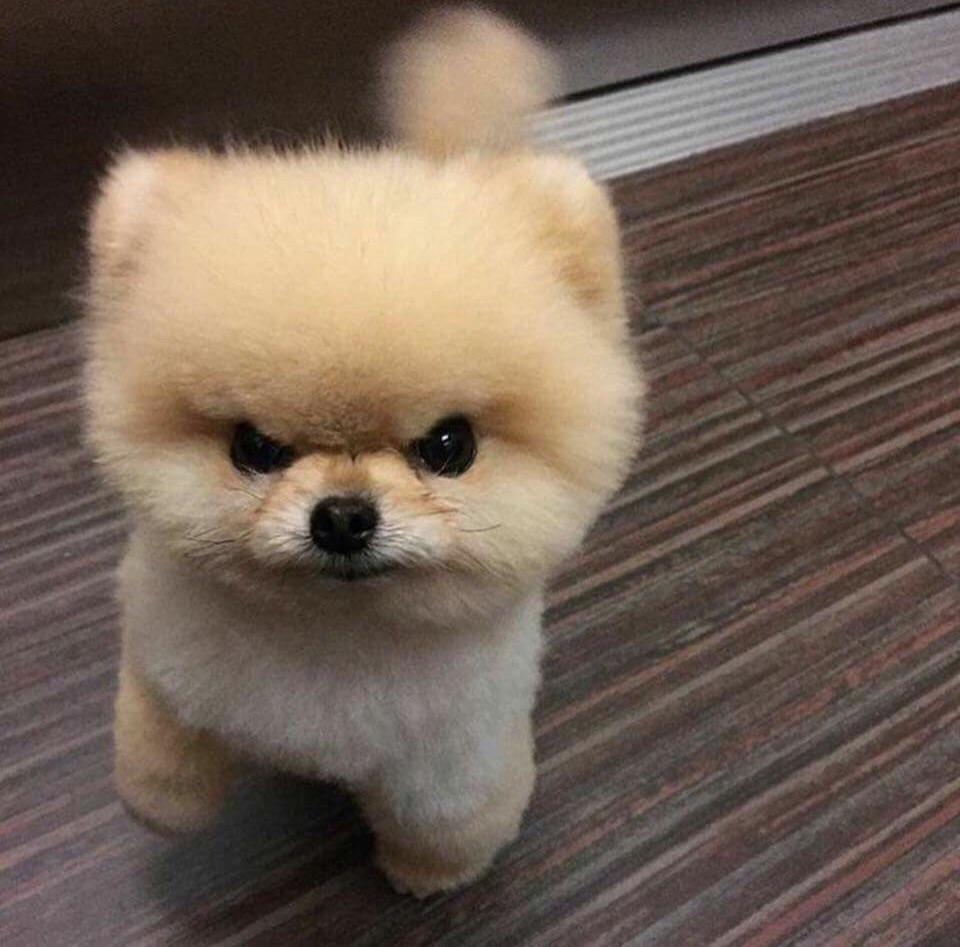 image source: reddit.com
One important part of preventing future behavior problems in your puppy is teaching them obedience. This is done by setting boundaries from an early stage. This can be simple commands like 'leave it!', this can be used to bring their attention back to you when they are up to no good! Remember though that they won't get it right the first time and it will seem like an uphill battle at times.
Rewards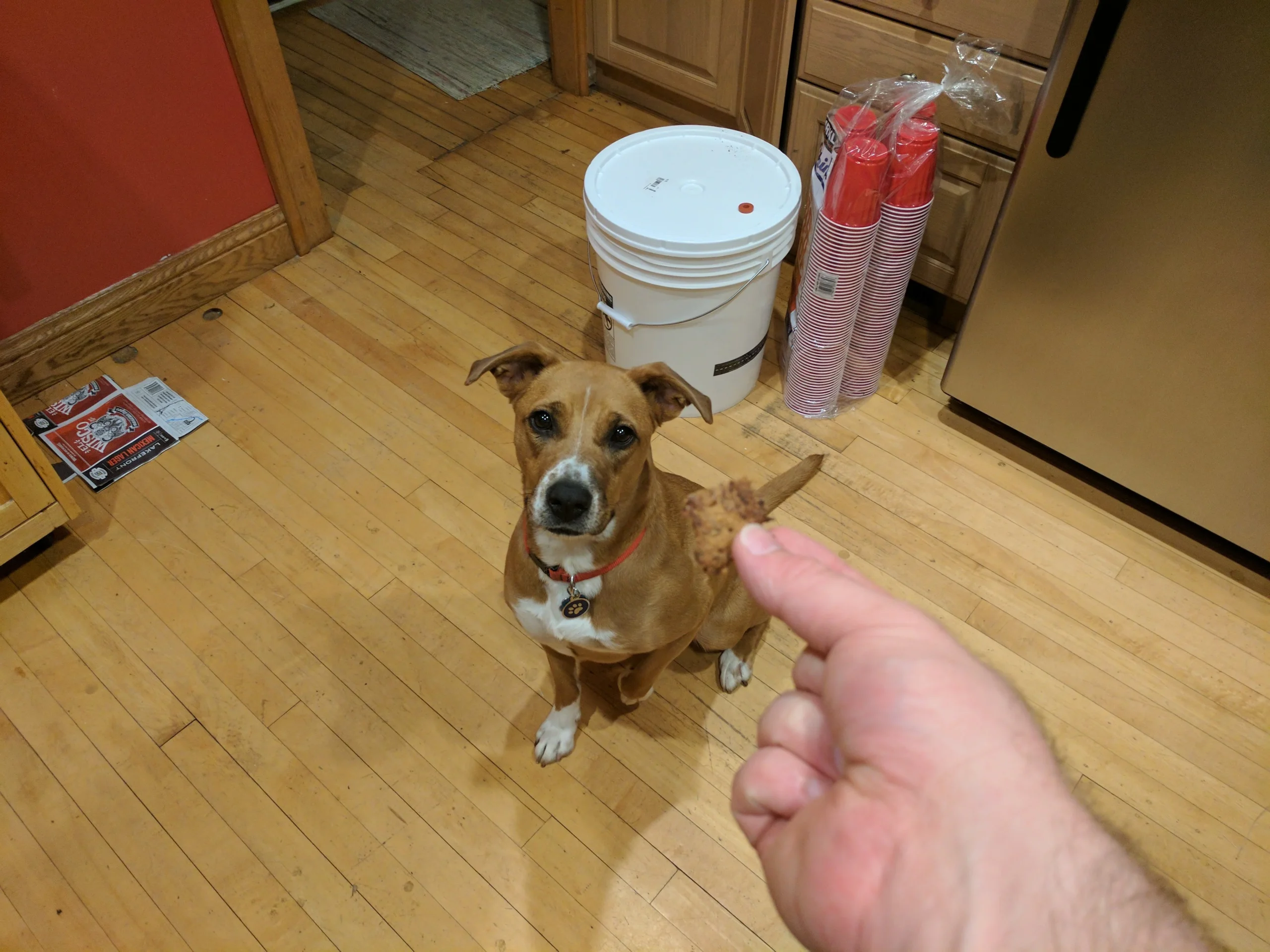 image source: reddit.com
There are a selection of different things you can reward your puppy with, you will need to trial this yourself to see what is best suited for your dog. Some puppies may find their normal kibble exciting enough for you to keep them in check! Others may want a tastier training treat! Don't be afraid if you don't fit into these, however! Yours may just want a toy!
Training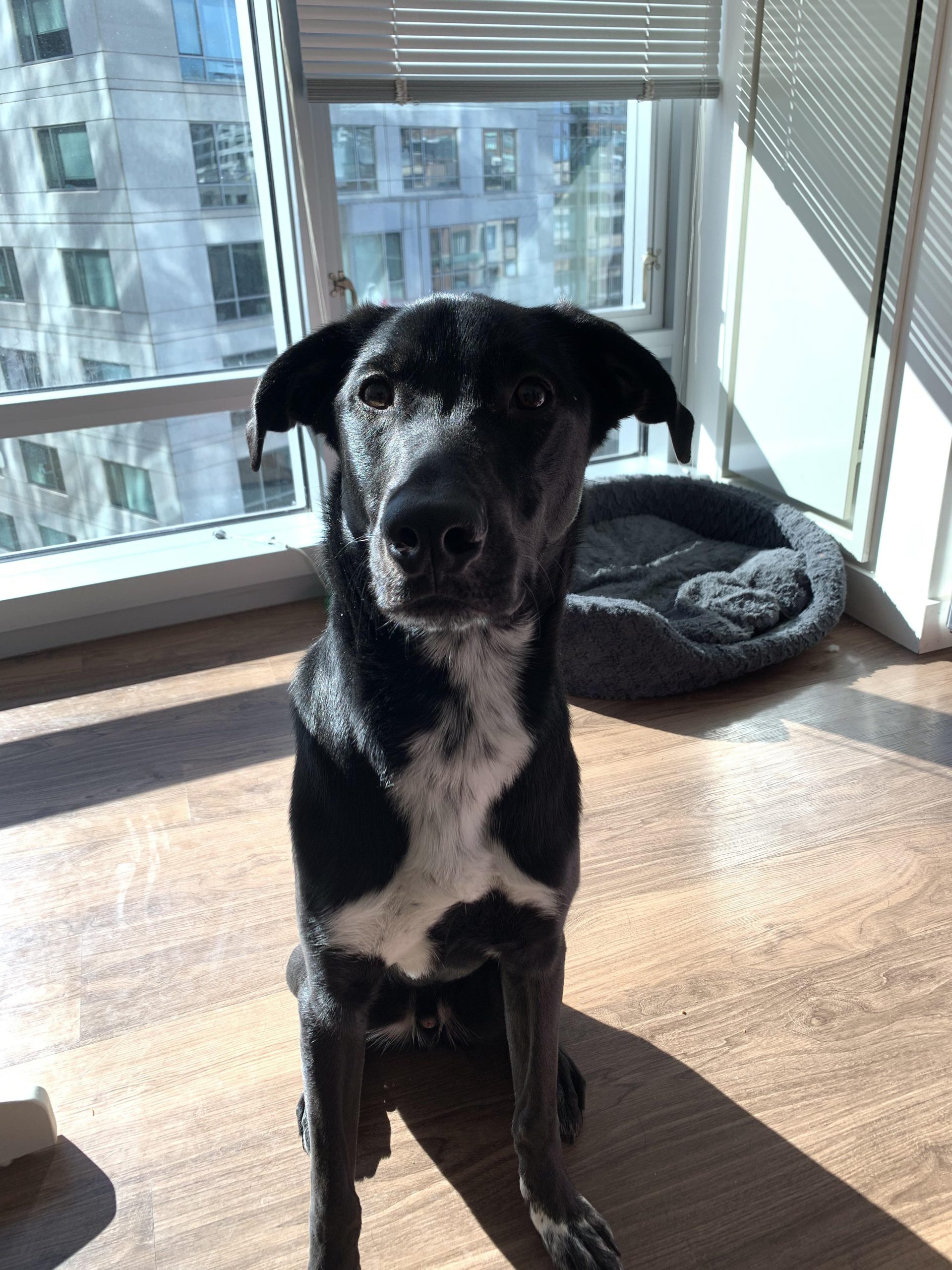 image source: reddit.com
When you start to train your puppy with short cues like 'Sit!', 'Leave it!' and 'Drop it!', it is important to remember to keep sessions short. You want to limit these to around 5 minutes spanning an average of 15 minutes across the day. Puppies have short attention spans so you want to be ending your training sessions with a positive atmosphere.
Puppy habits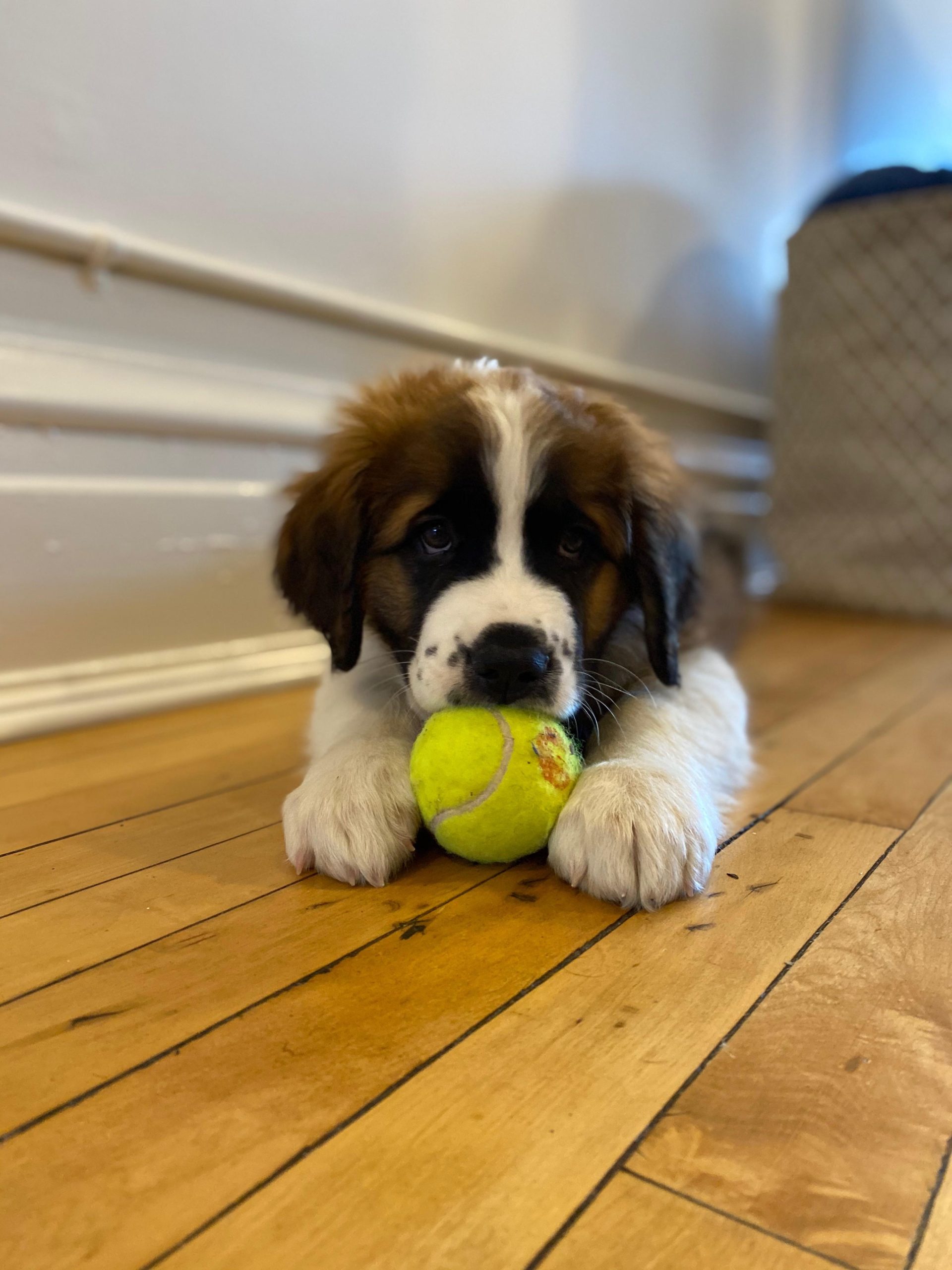 image source: reddit.com
Learning your puppy's habits is just as important as teaching good ones, especially when they are going to the potty. Keep an eye on their body language, what do they do as they prepare to do their business? Keep a note of these behaviors as they won't differ once you are in the house and your puppy needs the bathroom! This beady eye can save you an expensive bill!
All settings
image source: reddit.com
Practicing at home is good an all but taking your puppy to the park can lead to vastly different results. This is all down to the contrasting sights and smells that they will experience while being outside of the home. Make sure to let your dog have these new experiences to build their confidence as they grow! This can result in a better-behaved puppy!
Leash training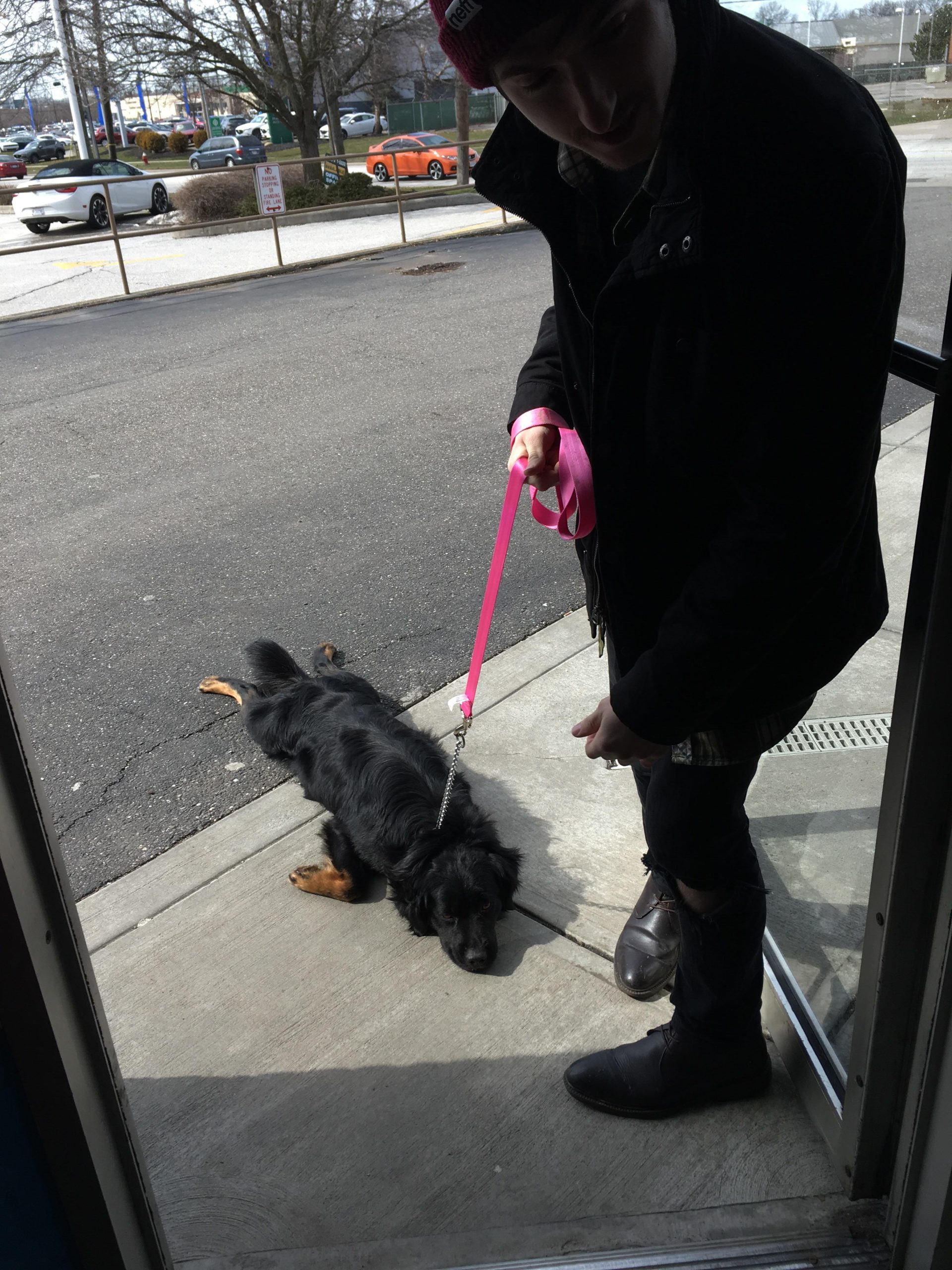 image source: reddit.com
When your puppy is around 7-8 weeks old, you can begin to start leash training within your home, remember that your pup still hasn't had their full vaccinations so it isn't safe for them to be socializing with other dogs just yet! Starting leash training is easy! Just place the leash on your puppy for short durations progressing over time while providing treats!
Sleeping toys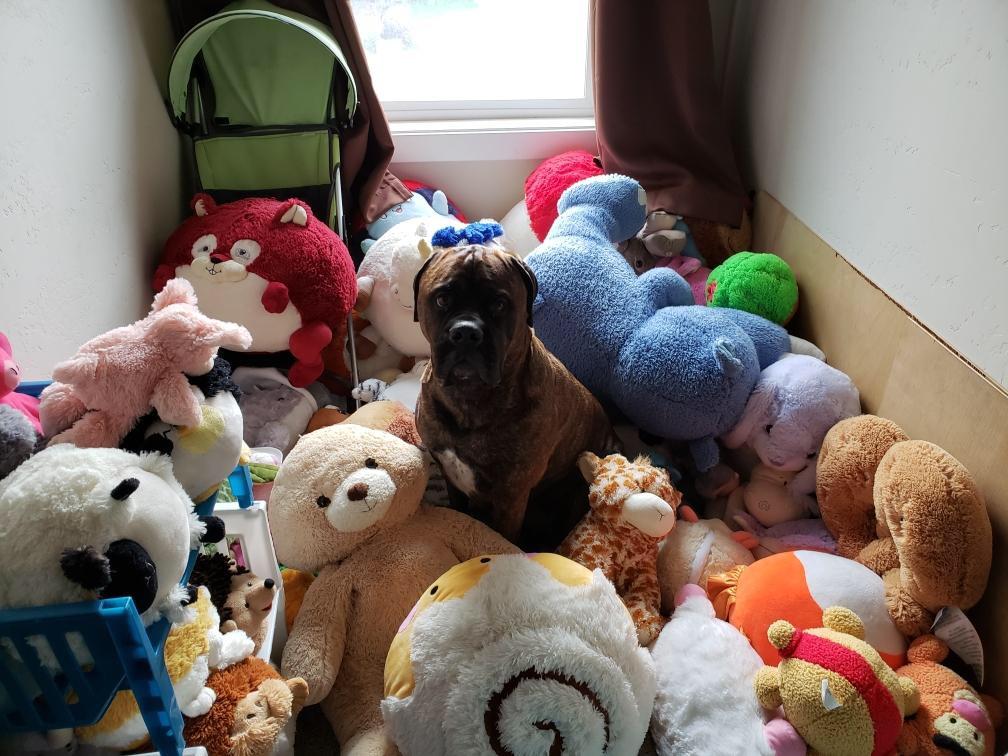 image source: reddit.com
When you first get your puppy, getting a stuffed animal for them to sleep with is a good idea, This will provide comfort at a time when they are going through lots of change. You can even get some animals that can be warmed up and have a heartbeat! This will give the impression to your pup that they are sleeping with company and help to boost their confidence.
Adapting training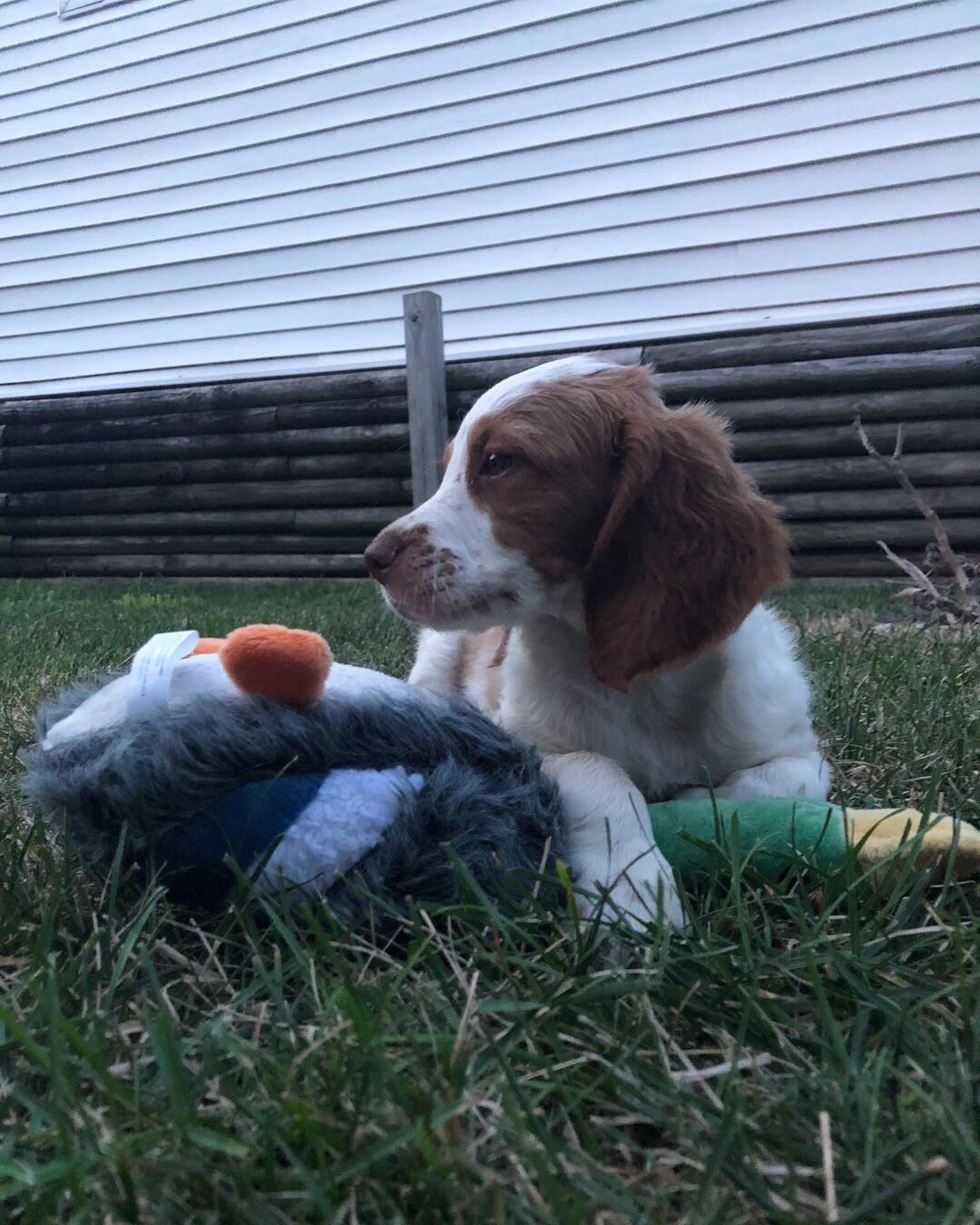 image source: reddit.com
Adapt your training to your puppy! All pups are different so as with most things you read online, your mileage may vary, and adapting everything to your dog is vital! If your pup is getting tired very quickly then don't force them to have longer sessions, sometimes this can also highlight other issues and can result in a visit to the vet to identify them early.
Crate Placement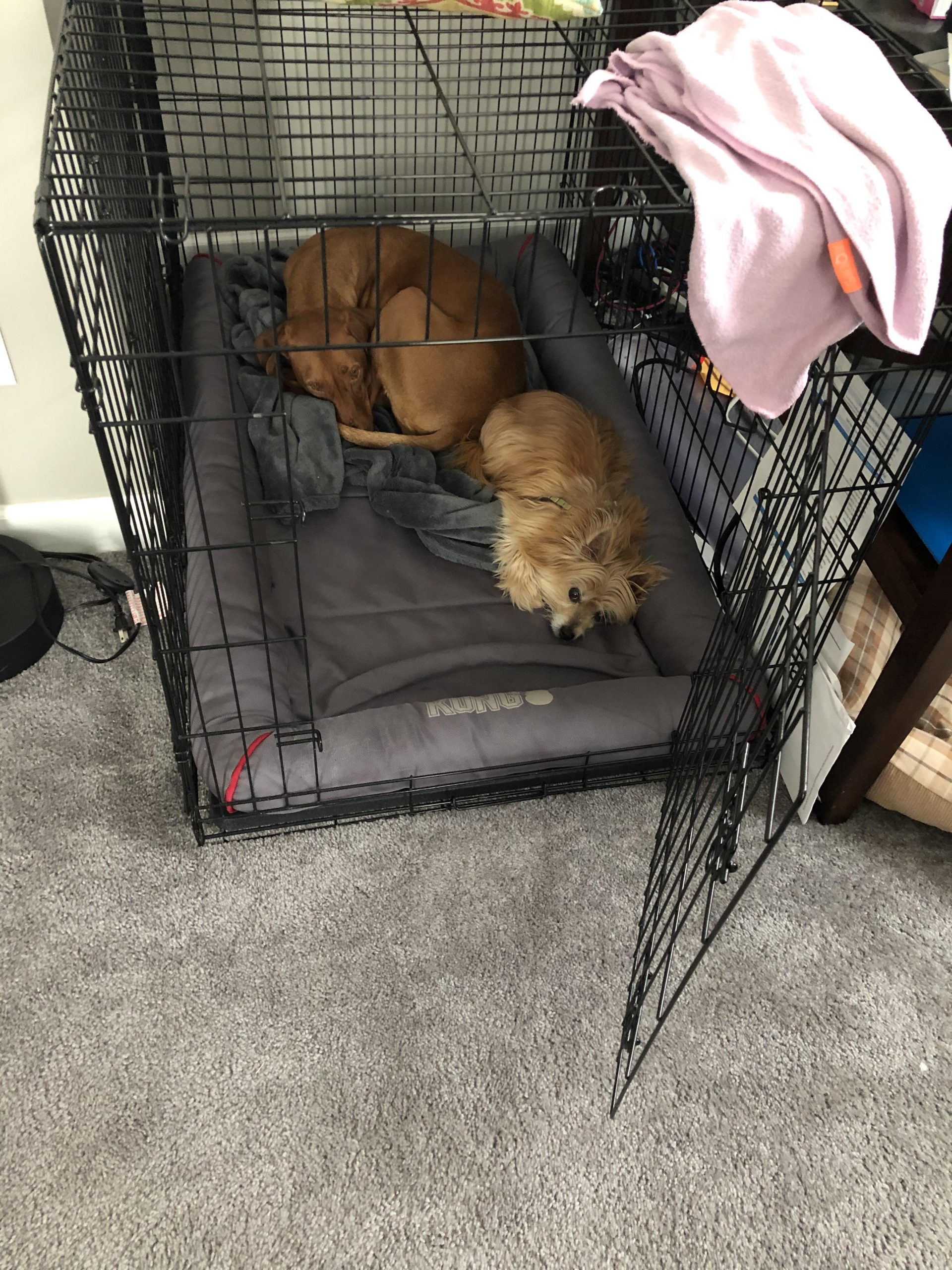 image source: reddit.com
Crate placement is key! At the start make sure to place it near your bed, this will help to ease your new puppy's early fears. Even poking your fingers into their crate can help to provide them comfort, over time you can move them further away and eventually into their intended room. If you begin to hear crying, take them outside to go pee pee, you will thank us in the long run!
Playdates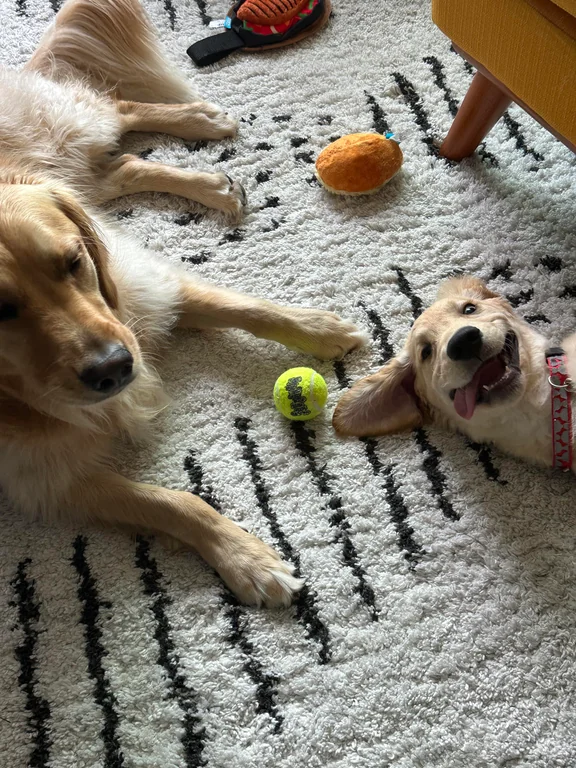 image source: reddit.com
One way of getting your puppy to be more friendly is by arranging playdates for them with other dogs! This can help to increase confidence and will bring out your pup's playful side. In addition to this, it will teach your puppy appropriate manners around other dogs. It's better to start this early but not too early! You have to make sure your puppy is ready!
Mealtime Manners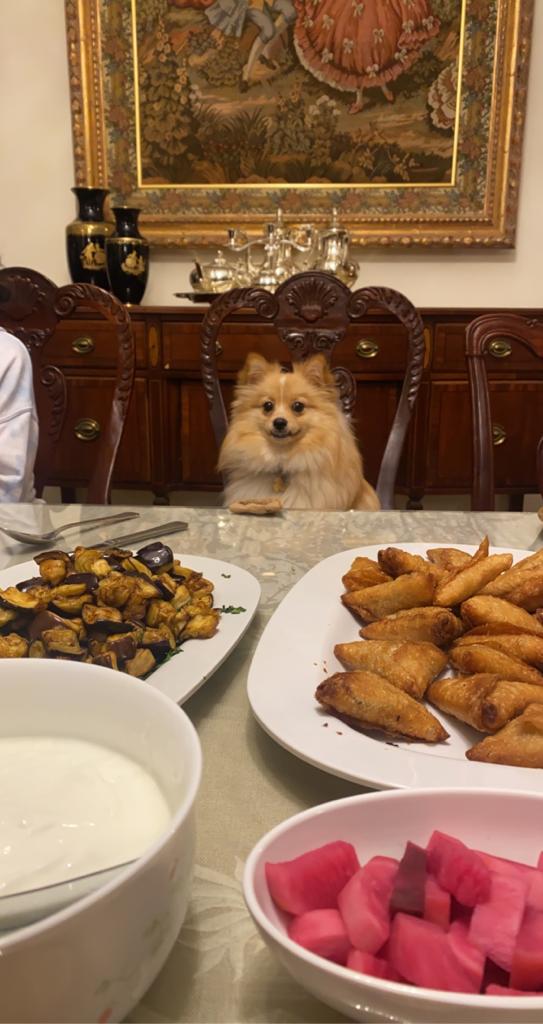 image source: reddit.com
Teaching your pup mealtime manners is vital! It teaches them obedience and can result in easier teaching of other behaviors. Simply ask your pup to sit and wait while you prepare their meal. They must wait until you give them the go-ahead command. If they don't comply, simply wait until they calm down. This will usually work and then they can tuck in!
High-value treats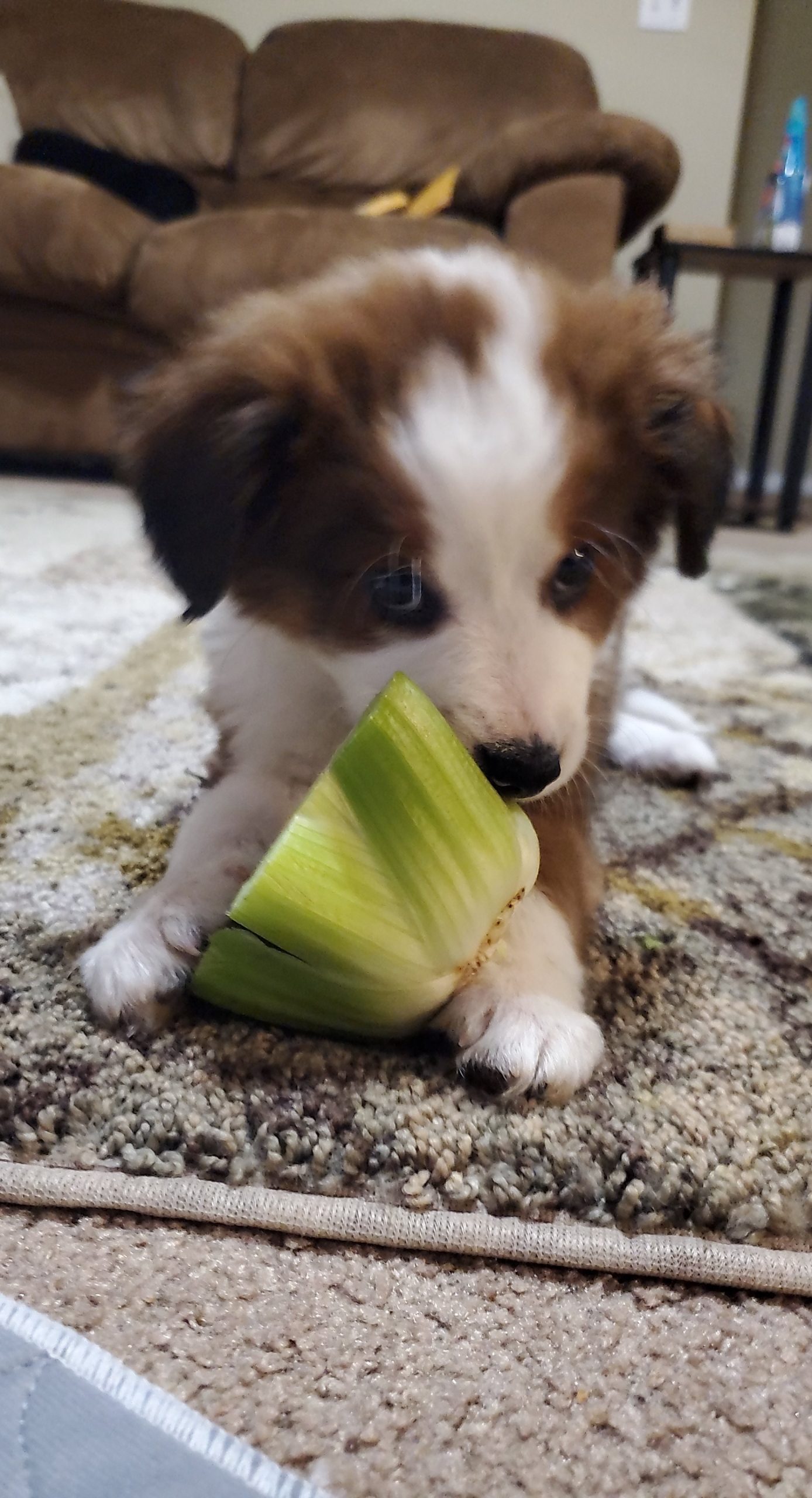 image source: reddit.com
For those super challenging tasks, you want to keep some super special high-value treats, these are the holy grail of treats. You will need to do some testing with your dog but once you find them, your dog will do anything for them! Keep them for a special occasion, when they do something really really good, or super duper challenging, normal tasks don't cut it!
Consistency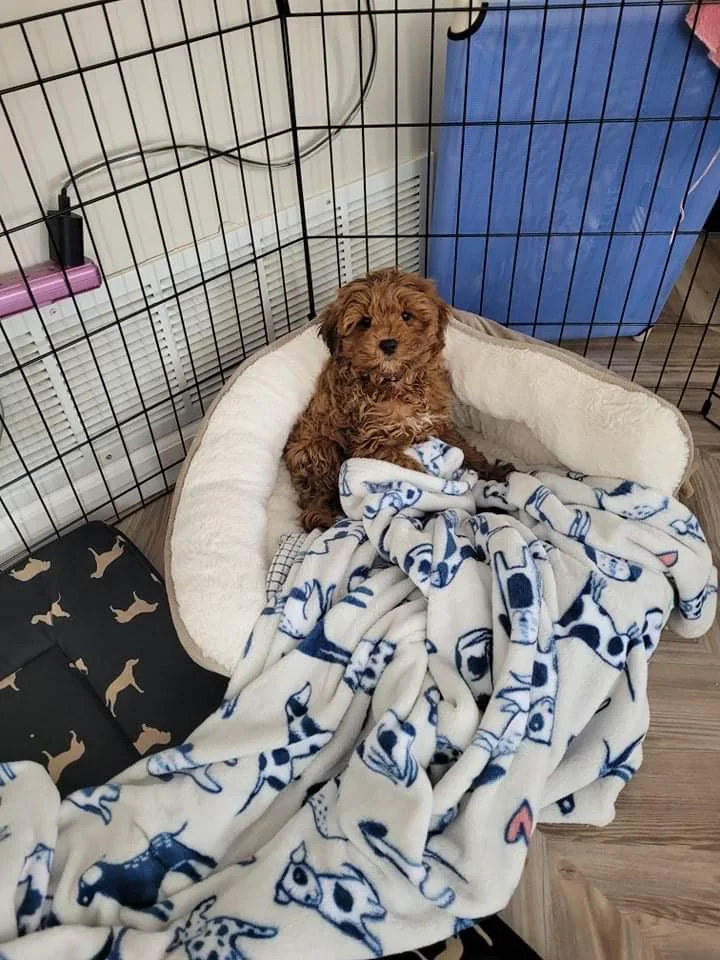 image source: reddit.com
Consistency is key! Make sure to use the same hand signals every time you are teaching them to sit. This with the same word will help to reinforce the action with the cue. Reward behaviors you desire when you spot them in your pup! This is regardless of the time! If your dog wants to go outside to use the bathroom, let them and reward them for asking!
Pack leader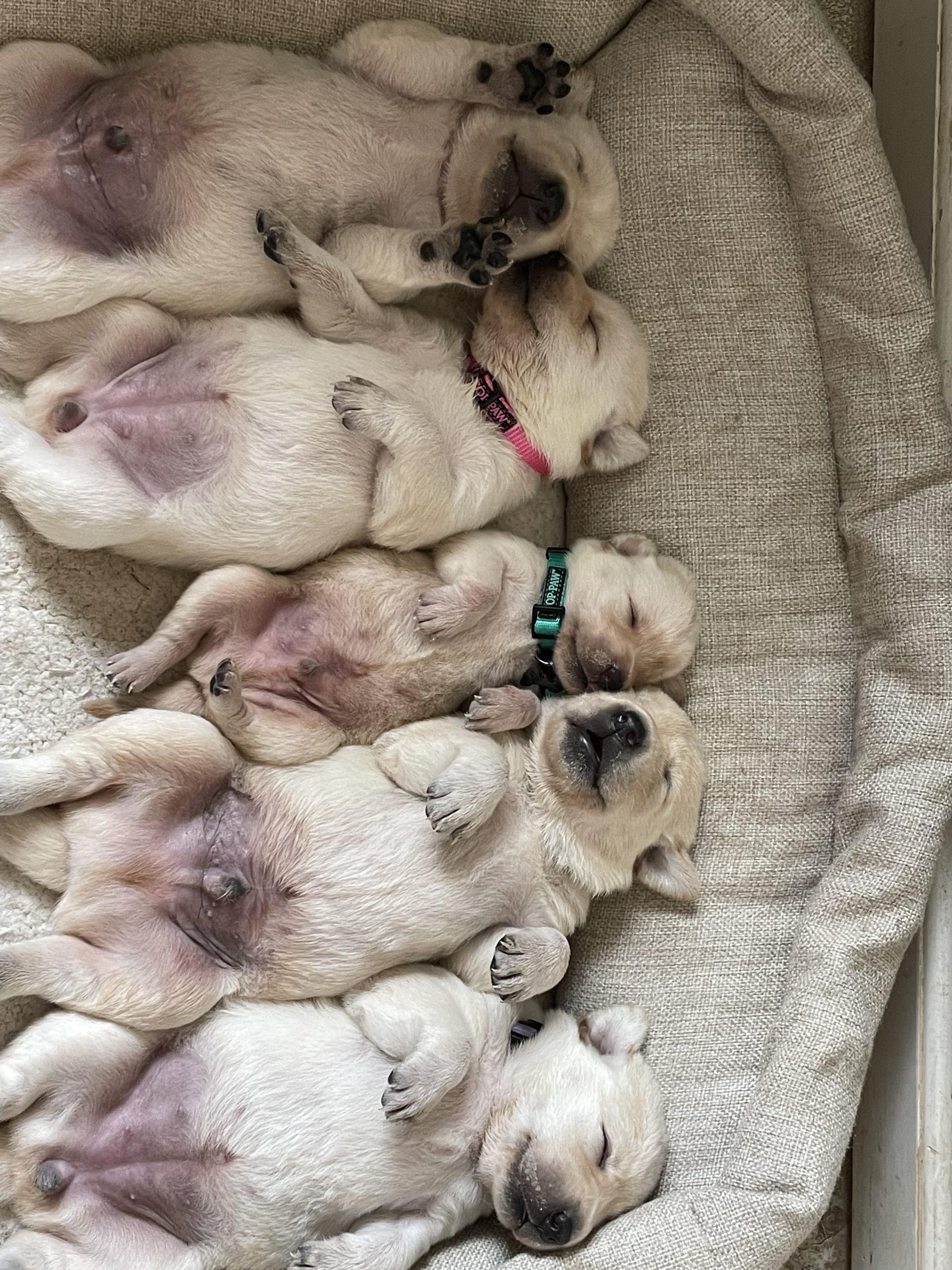 image source: reddit.com
Establishing yourself as the pack leader with your dog is a major step! This will help teach obedience and make your dog respect your commands. Remember that your dog deserves treats when they do something you approve of! This is vital for the long term when your puppy grows into an adult dog, At this point, it is much harder to teach lifelong habits.
Bark control

image source: reddit.com
One command that many forget is the 'quiet' command. This can sometimes be the most used command for some! For those dogs that simply won't stop barking no matter what you do, this command can prove to be priceless, The hardest bit is actually training your puppy to follow it! One method of achieving this is having your treats at the ready! good behavior always deserves them!
Safety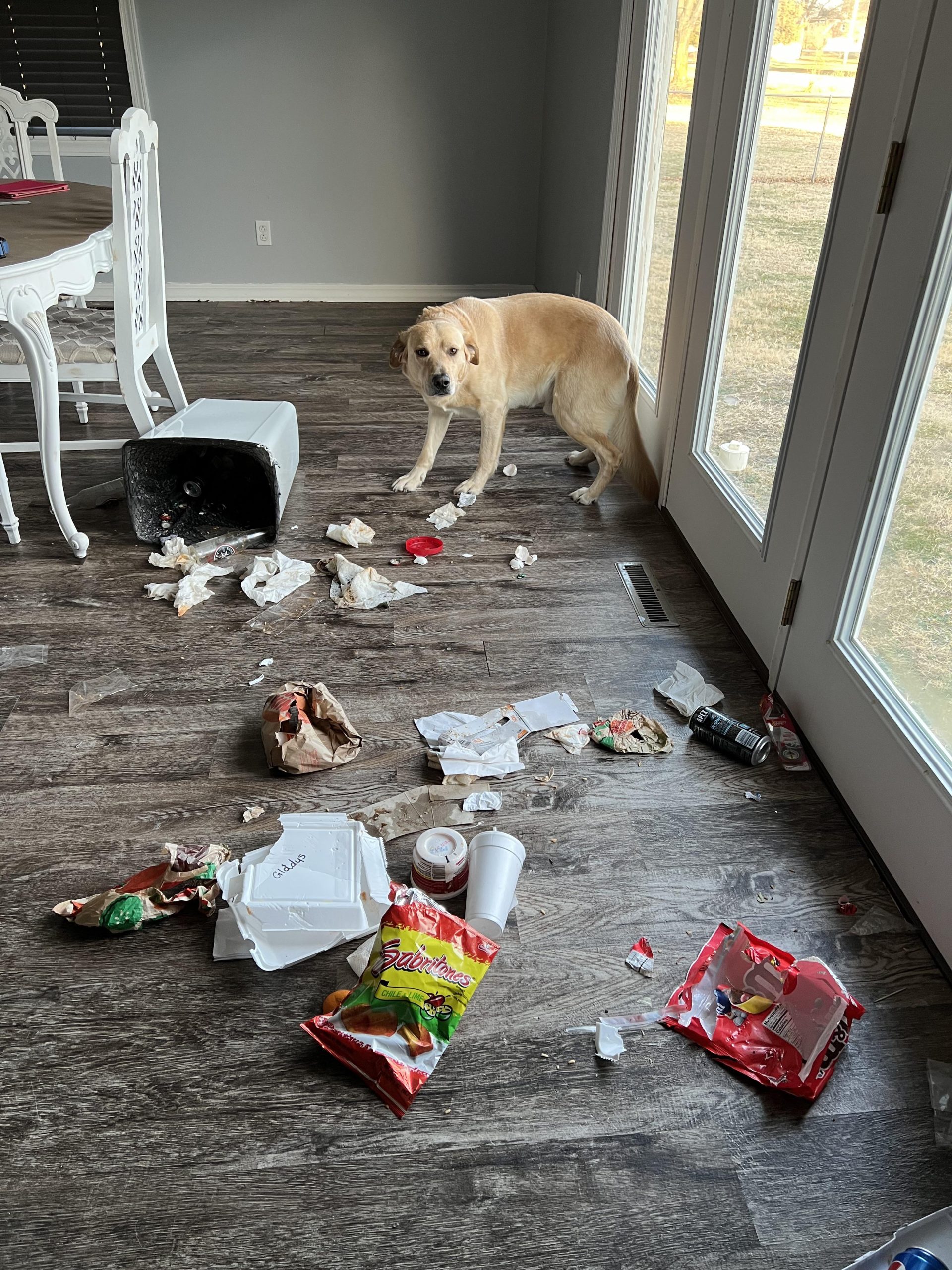 image source: reddit.com
Safety is the number 1 priority! Just as you would your toddler, you need to train your dog to be safe as they roam the world. Your toddler doesn't know anything until you tell them, how is your puppy any different? This can be little things such as teaching them to not claw away at wires and or much bigger things like staying away from the busy road!
Car ride training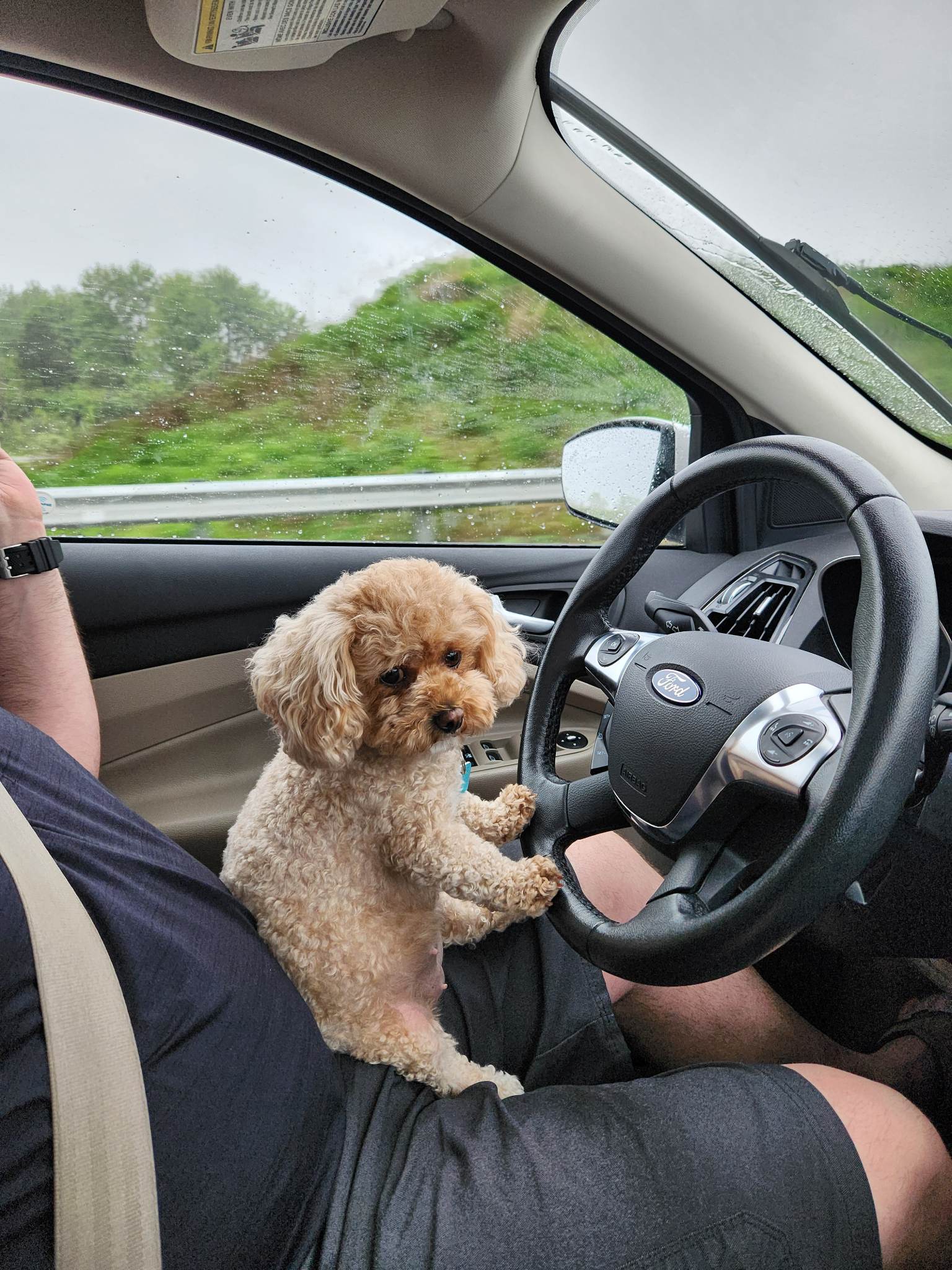 image source: reddit.com
Training your dog to ride in the car from an early age can help prevent issues when they really do need to go - prevention is better than a cure. It also can become a very fun part of your puppy's life! Some pups love to stick their head out of the window and feel the wind in their faces! The enjoyment pups can get from this can be unmatched for some!
Curiosity is key
image source: reddit.com
Finally, never think you know it all! Every day is a learning curve in dog training, all dogs are different, and different techniques will work with different breeds and ages. Always be willing to learn new things to improve your experience and relationship with your puppy, you never know what's around the corner and the best tips and tricks usually come around organically!