The 30 Most Popular Takeout Food From Each State
1. Alabama - Chicken Parmesan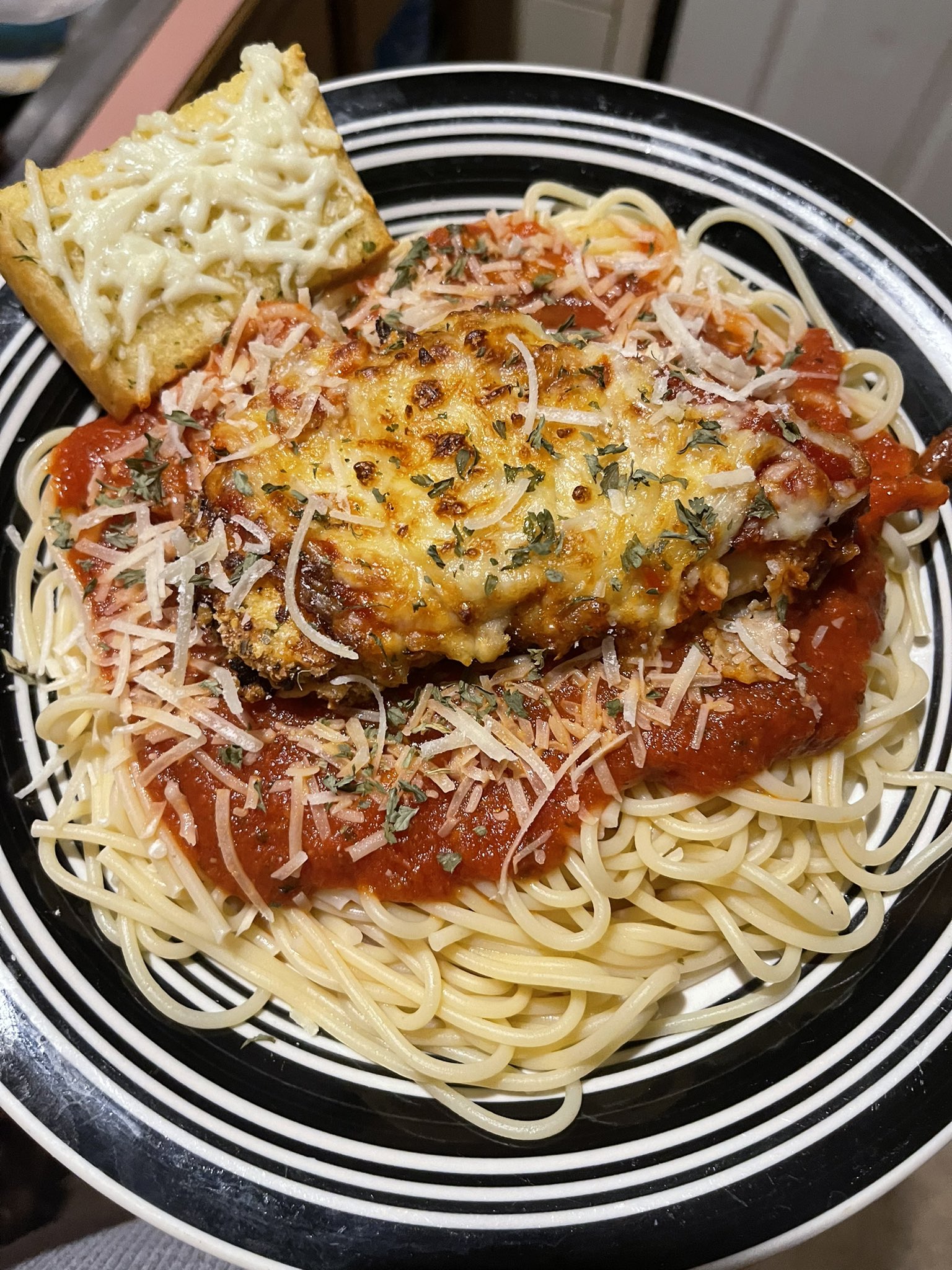 imagesource/twitter
The Chicken Parmegiana has become somewhat of an Italian-American staple in restaurants and home kitchens around the country. You'll find it at most "red sauce" eateries and some are served with a dollop of spaghetti and garlic bread. It's a real carb lovers heaven.
2. Alaska - Pad Thai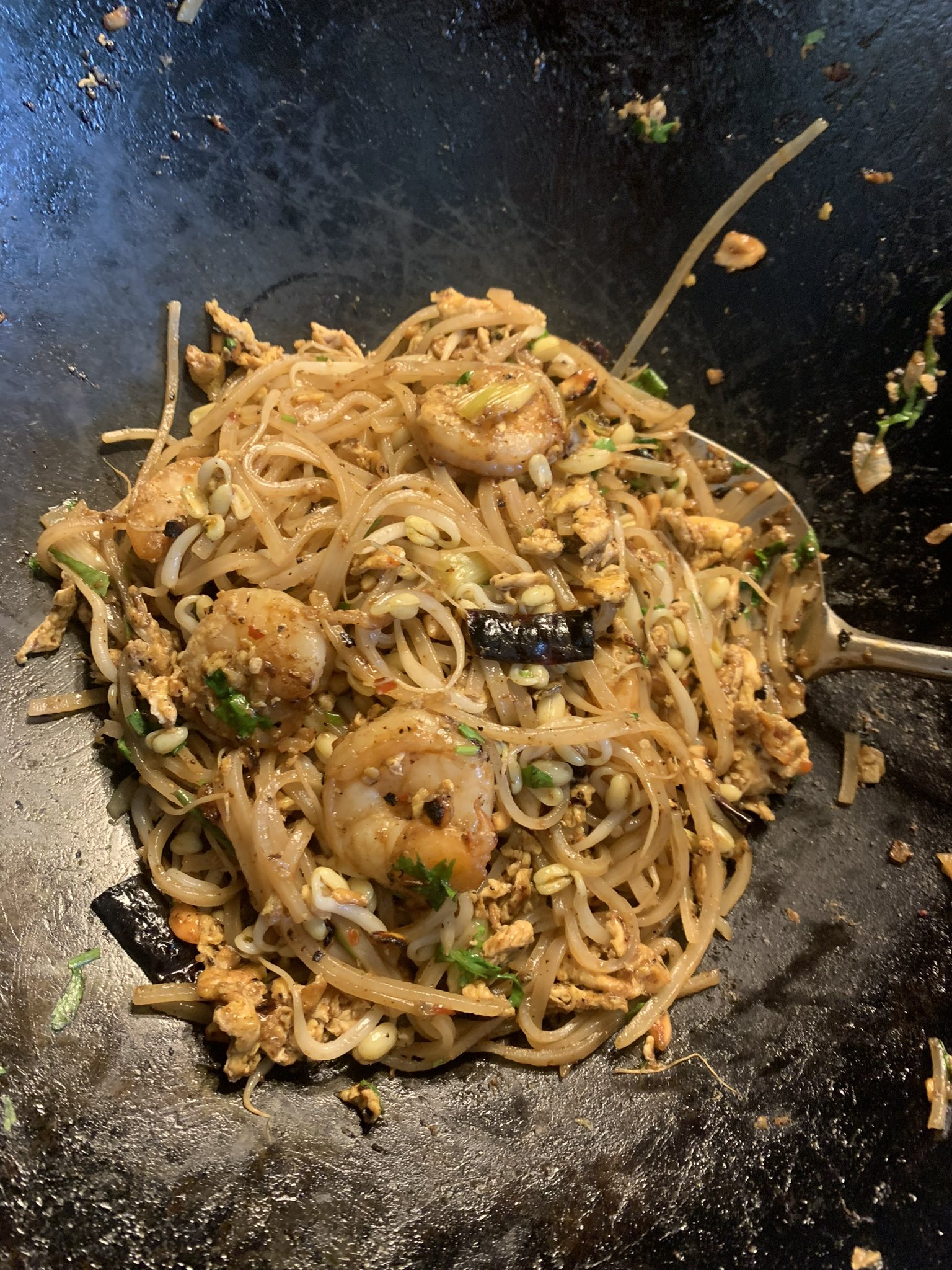 imagesource/twitter
This delicious Thai meal has become hugely popular in the US state of Alaska and has become one of the most popular takeout dishes in recent years. Stir fried noodles with eggs, vegetables, shrimp, garlic, red chilli pepper and sugar with a side of lime wedges and peanuts. Oooh la la!
3. Arizona - Bean Burritos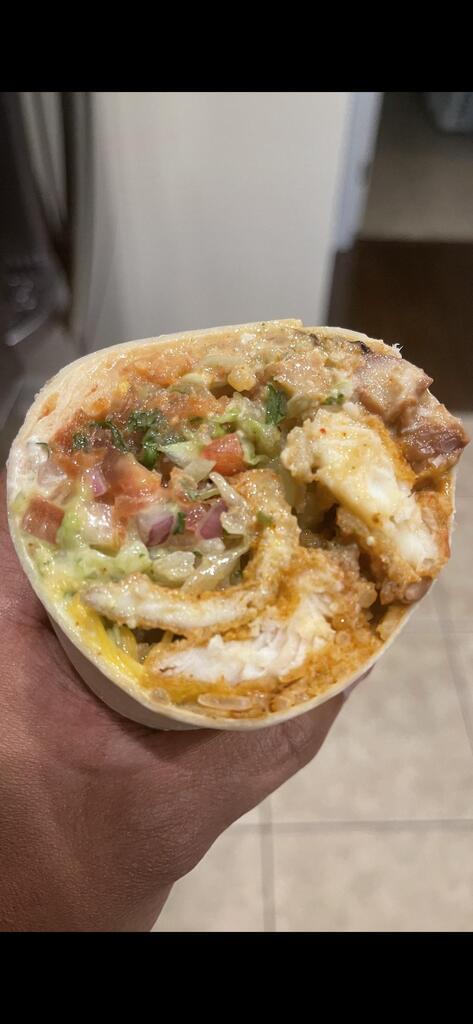 imagesource/twitter
Bean Burritos can either be ordered in from your favourite takeout restaurant or made at home with cupboard staples for a quick, budget friendly home takeout meal. This Mexican dinner keeps everyone happy without breaking the bank! Its a taste sensation.
4. Arkansas - Bang Bang Shrimp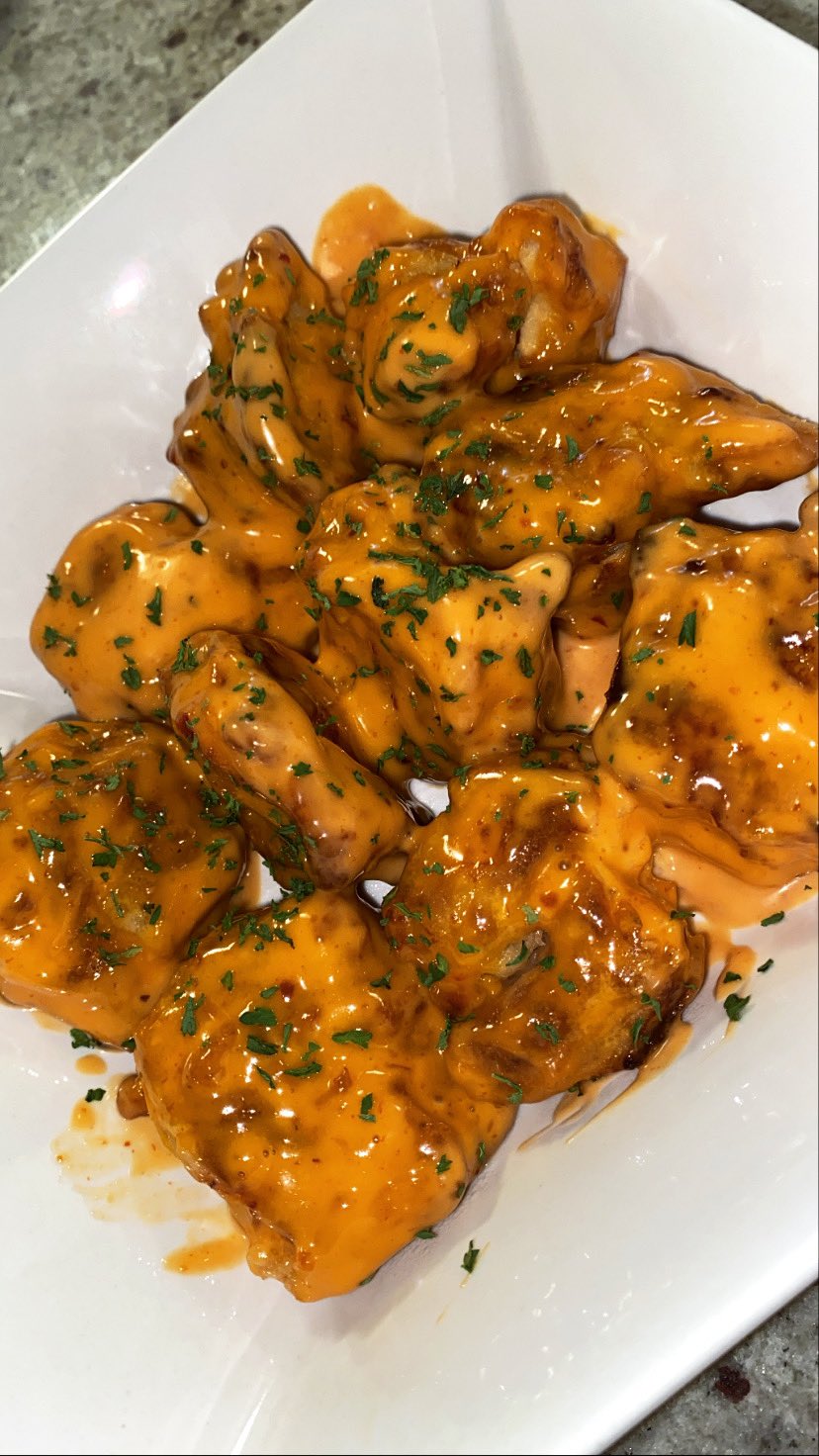 imagesource/twitter
Crispy Bang Bang Shrimp is 'tossed' with a creamy, spicy sauce. This recipe is carefully sprinkled with cornstarch and hot chilli sauce giving you that perfectly crisp, decadent and spicy deliciousness. People in Arkansas, Louisiana, Nebraska and Kansas can't get enough of it.
5. California - Lamb Shawarma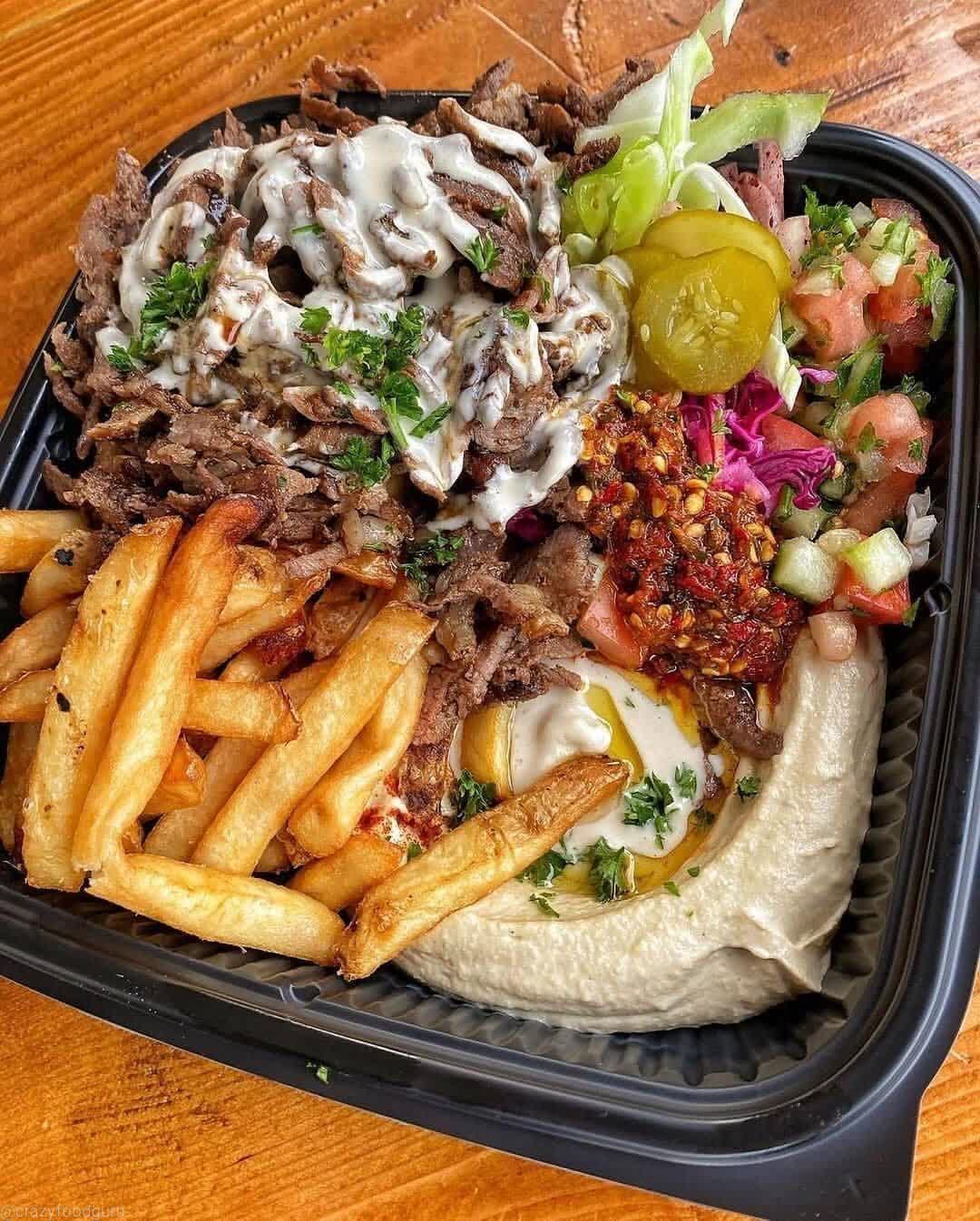 imagesource/twitter
This deceptively simple takeout meal has become the most people takeout food in California. Slathered in spice rub and slow cooked until it falls apart, lamb shawarma is absolutely heavenly and the perfect takeout food for meat lovers. They just can't get enough of it.
6. Colorado - Buffalo Chicken Sandwich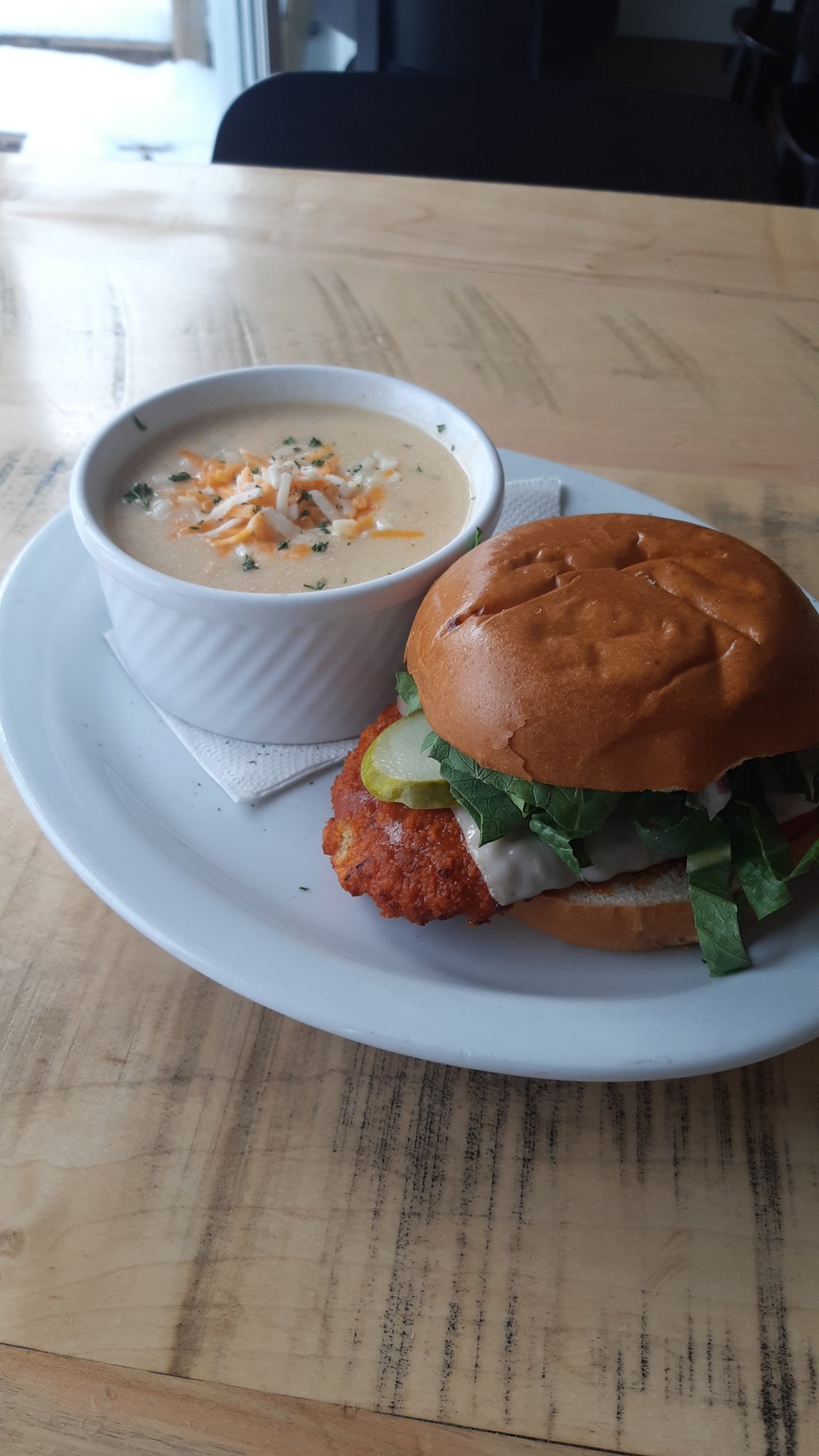 imagesource/twitter
Easy to make and easy to order, this Buffalo Chicken Sandwich is full of shredded chicken smothered in Buffalo hot sauce, usually topped with sliced jalapeños and blue cheese crumbles. Always served with a side of fries, a buffalo chicken sandwich is always a good bet.
7. Delaware - Poke Bowls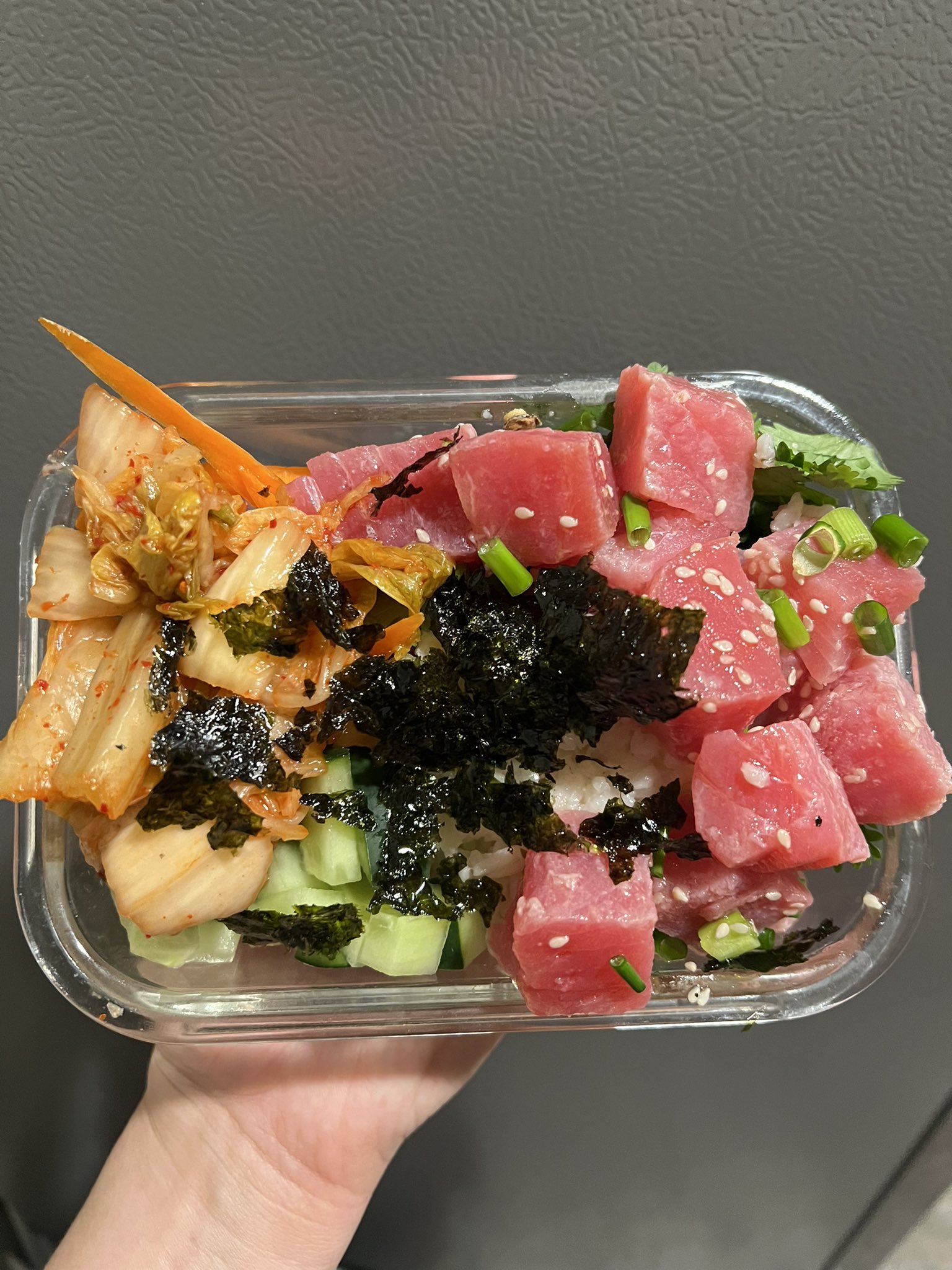 imagesource/twitter
WTF is a Poke bowl you ask?! Well, it usually consists of rice, a source of protein of your choice (chicken, tofu, salmon etc) and then a bit of wasabi mayo, eel sauce and dragon aioli. But everywhere has different types Poke bowls. Each and every one with their signature extras.
8. Florida - Cauliflower Rice Bowls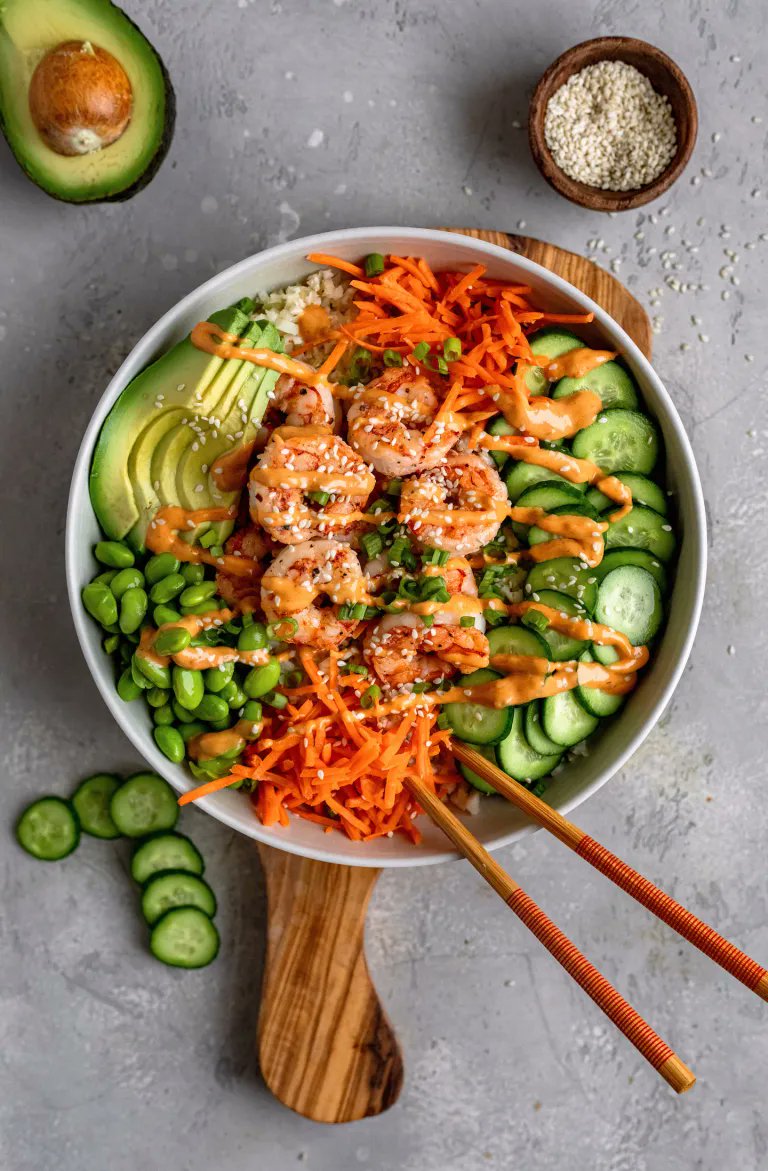 imagesource/twitter
Served with meat or vegan options, Cauliflower rice bowls are full of flavour and with everyone on the health hype now, they make for a great dinner that doesn't break the bank or ruin your diet too much. Florida's favourite takeout dish is a tasty cauliflower rice bowl.
9. Georgia - Wings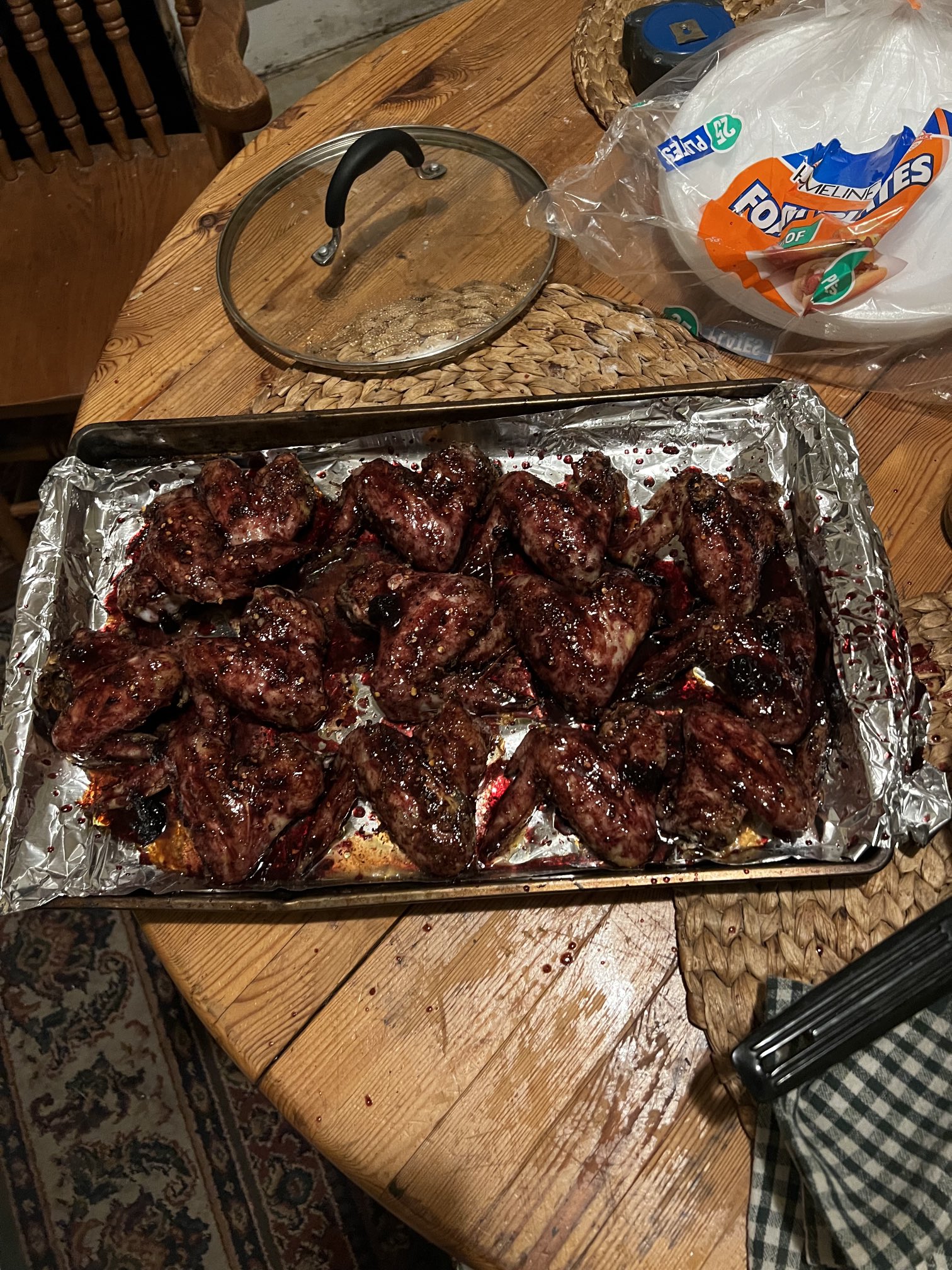 imagesource/twitter
Popular game day food of Wings is the most popular takeout food in Georgia and the residents seem to go wild for them. Football games and late night cravings, you name it, Wings are the takeout food getting ordered in the peachy state of Georgia.
10. Idaho - Cheese Pizza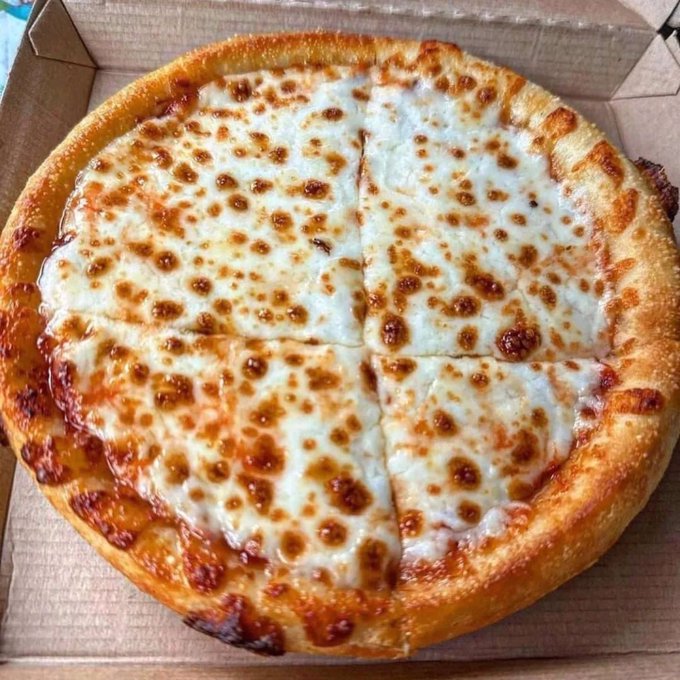 imagesource/twitter
Cheese Pizza was the most popular delivery order in Idaho for the past three years. Restaurants are throwing Cheese Pizza's out left, right and centre, sometimes topped with a bit of garlic and basil, they're basically Idaho's favourite food.
11. Illinois - Chorizo Tacos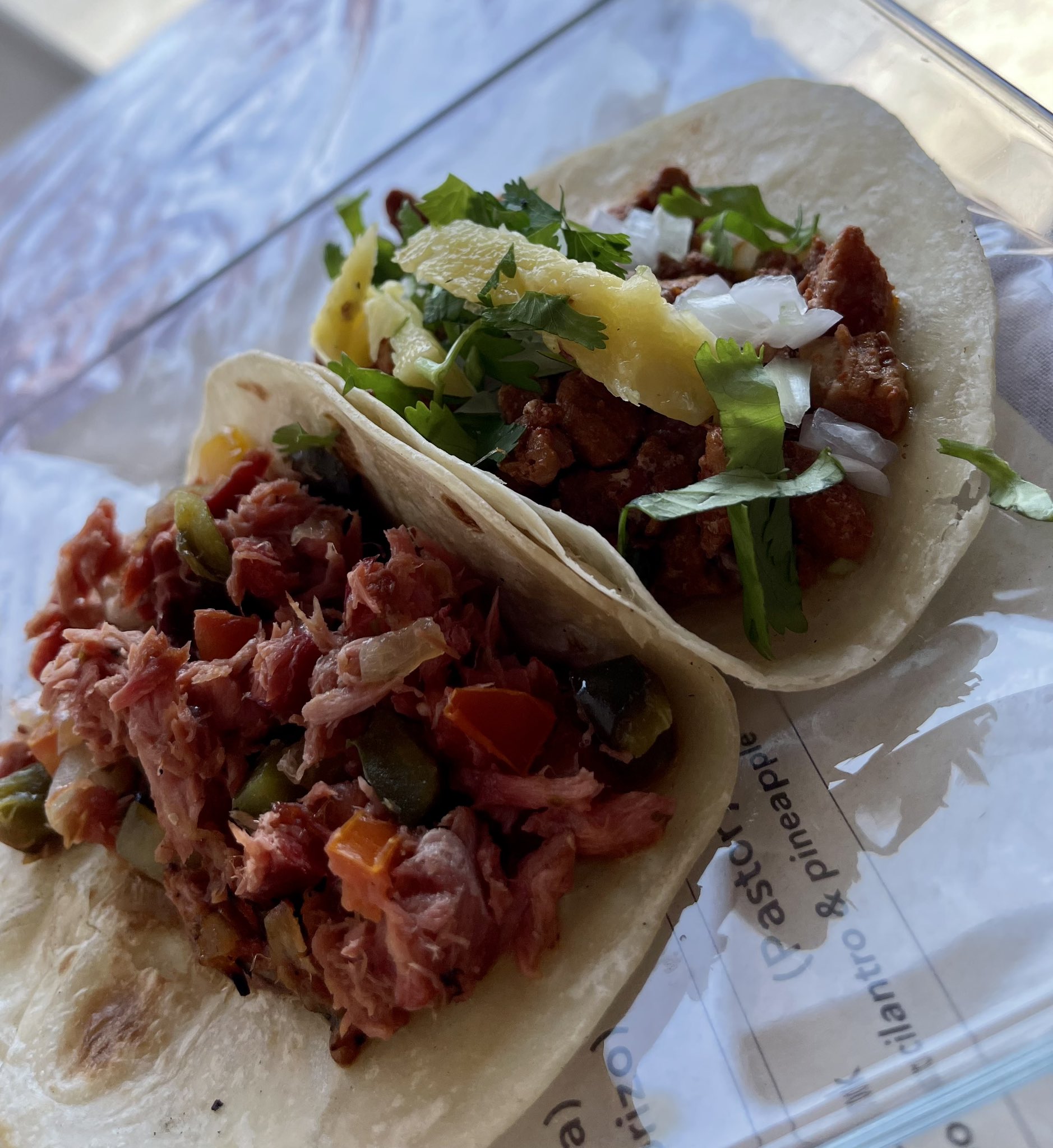 imagesource/twitter
Chorizo Tacos are made with ground pork, combined with garlic cumin, warm spices, oregano and vinegar, they're absolutely delicious. Illinois residents enjoy them from their favourite takeout joints and they're regularly raved about by customers.
12. Tennessee - Nachos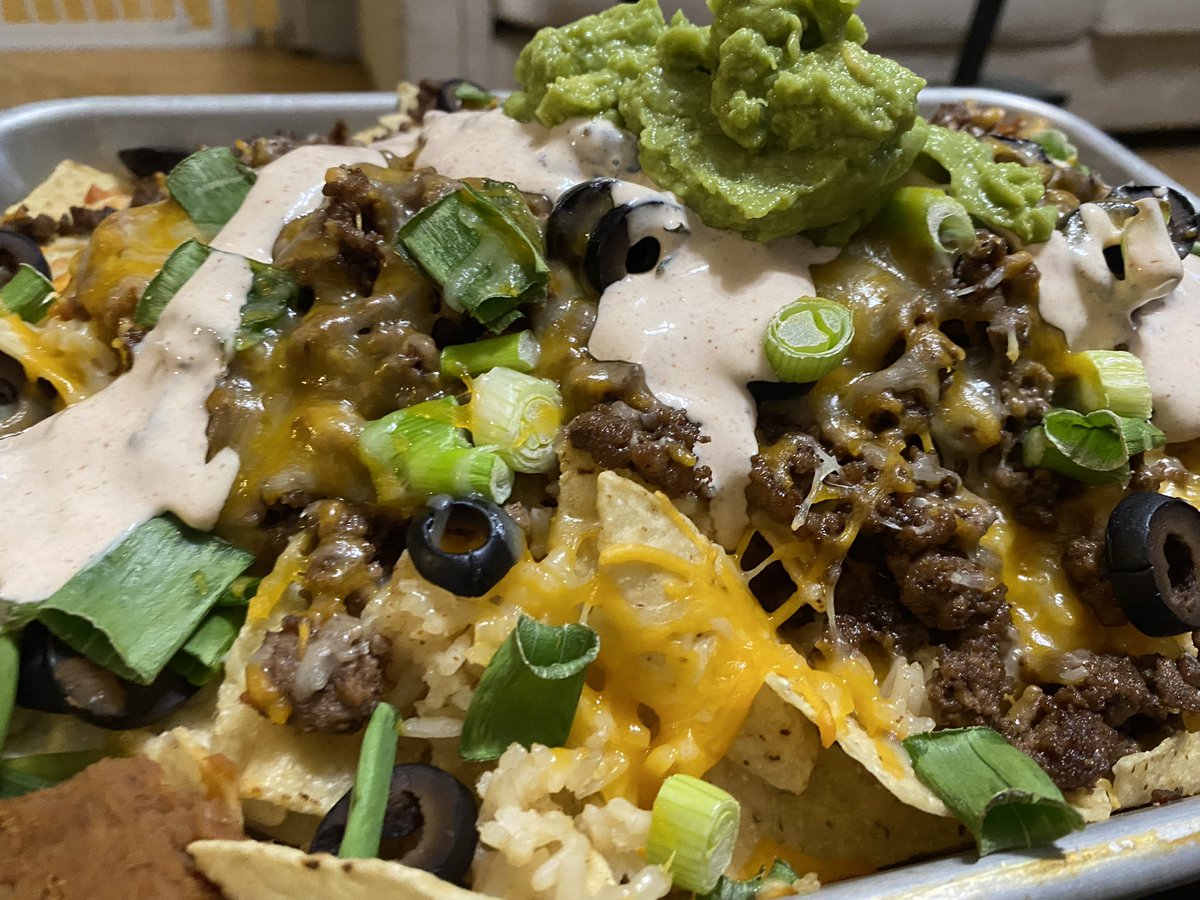 imagesource/twitter
Top the nachos with guacamole, pico de galle, shredded lettuce, cheese, grilled corn, pinto beans, black olives, fresh jalapeños slices, prickled red onions, steak, chicken or crumbled tofu. Whatever's tickling your fancy, you can throw on your nachos, that's the beauty of them! You can make them your own.
13. Maine - Baklava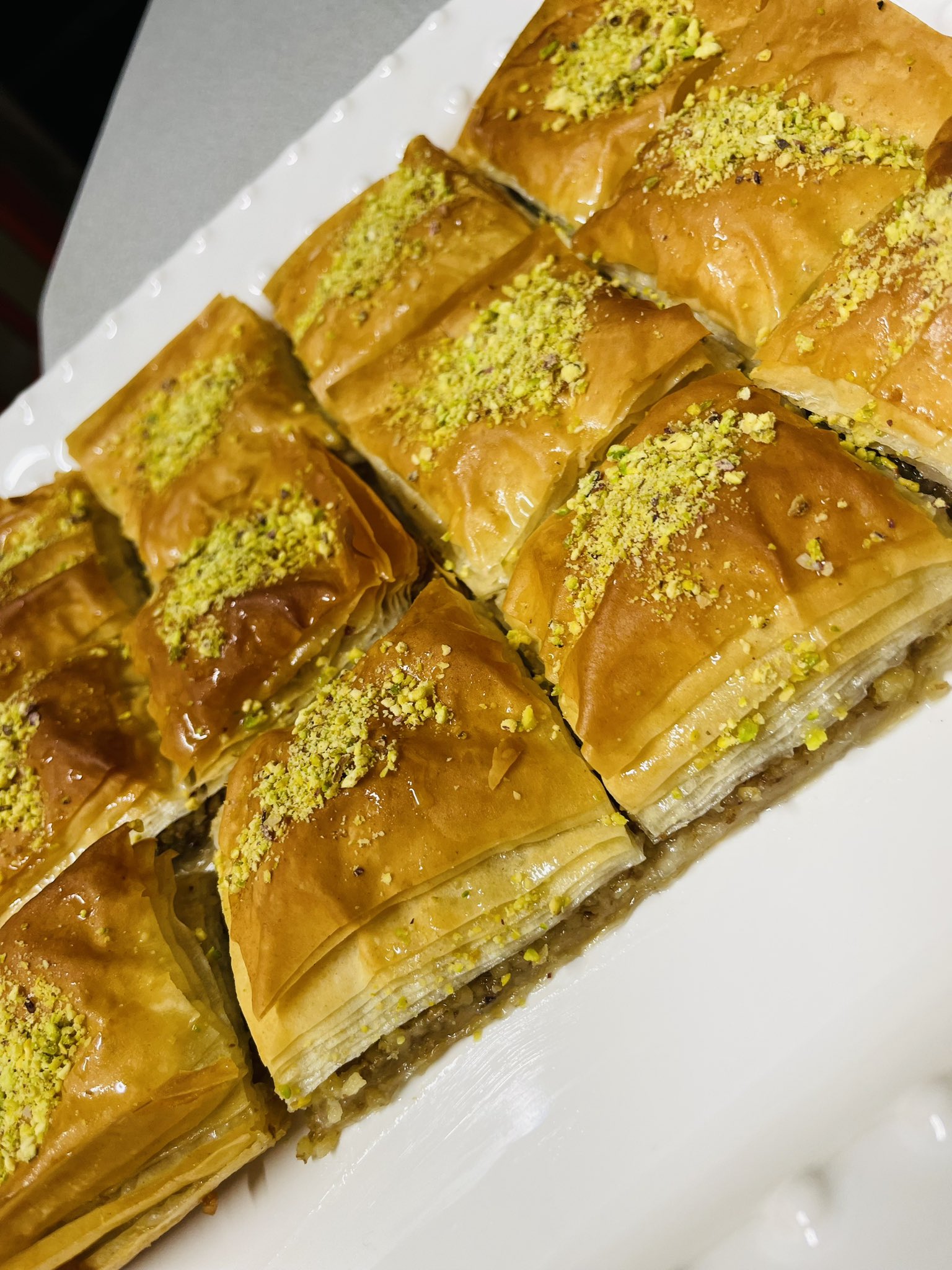 imagesource/twitter
This traditional Turkish delight is made in many countries and has since become one of Maine's most popular takeout desserts. The sheets of pastry are stretched so thin they become transparent before being buttered and layered on top of one another.
14. Massachusetts - Baby Back Ribs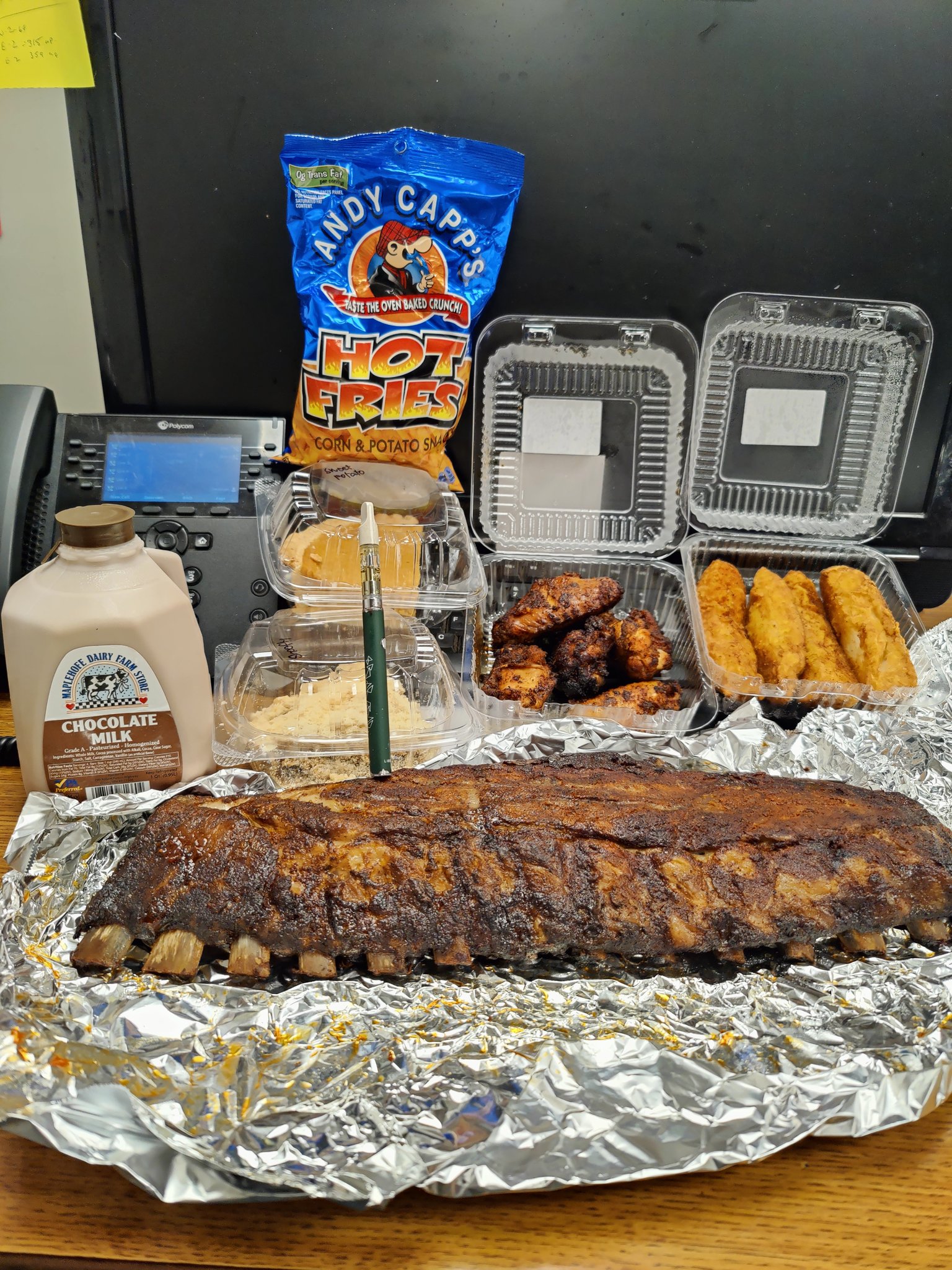 imagesource/twitter
Baby back ribs make for the perfectly, tasty takeout dish for any event. If you're staying in and watching the baseball or football, you've got friends coming over to relax or you're just having a binge out session on your own, baby back ribs definitely hit the spot.
15. Michigan - Chicken & Waffles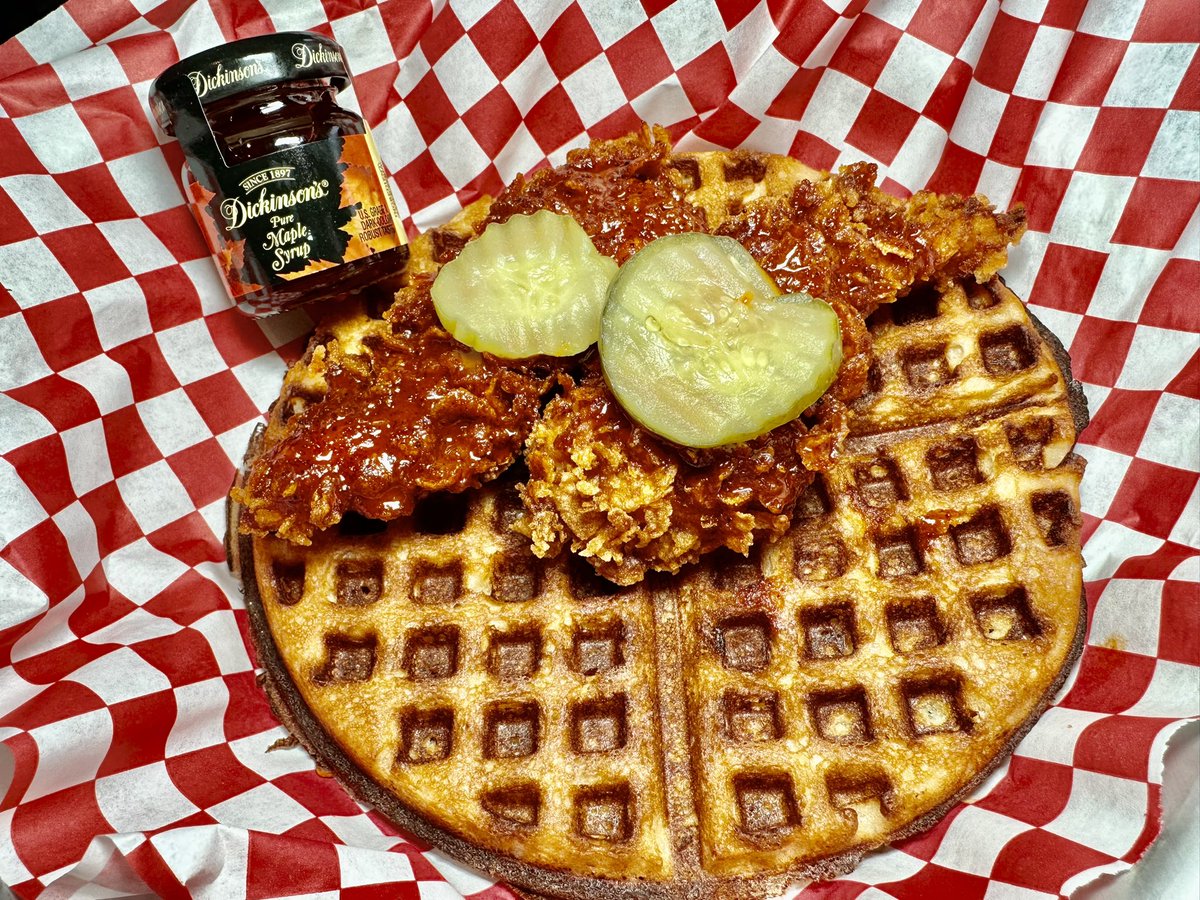 imagesource/twitter
If you like fried chicken and you also happen to like waffles, then the chances are you probably love chicken and waffles. The two flavours really compliment each other and if you drizzle it with syrup, ooh laa laaaa! Its perfection. And a lot of places seem to have chicken and waffles thrown on pizzas now, which is even better.
16. Mississippi - Stuffed Jalapeños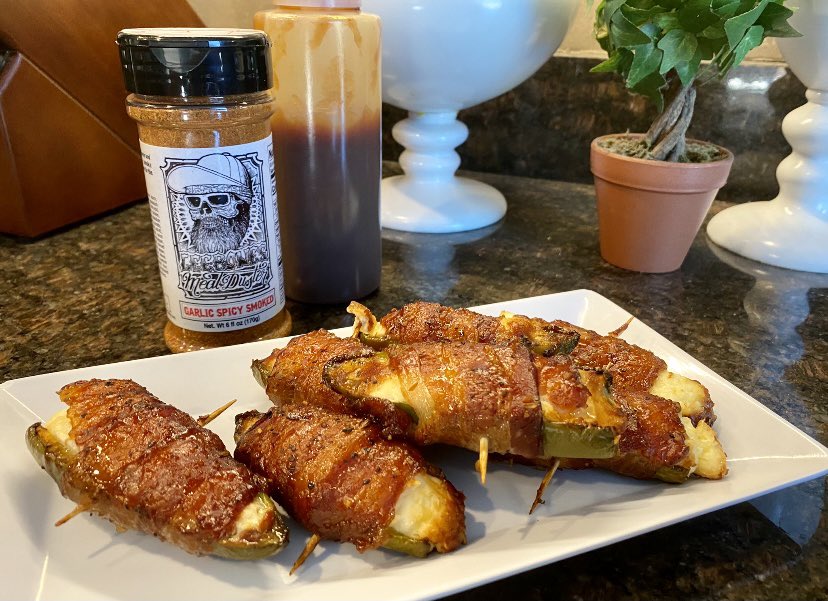 imagesource/twitter
Stuffed jalapenos, jalapenos poppers or jalapenos bites, whatever you called them they're delicious. They're usually stuffed with cheese, spices and sometimes even ground meat if they're the snazzy kind. These deep fried bites are often ordered as a side or appetizer.
17. Missouri - Fried Brussels Sprouts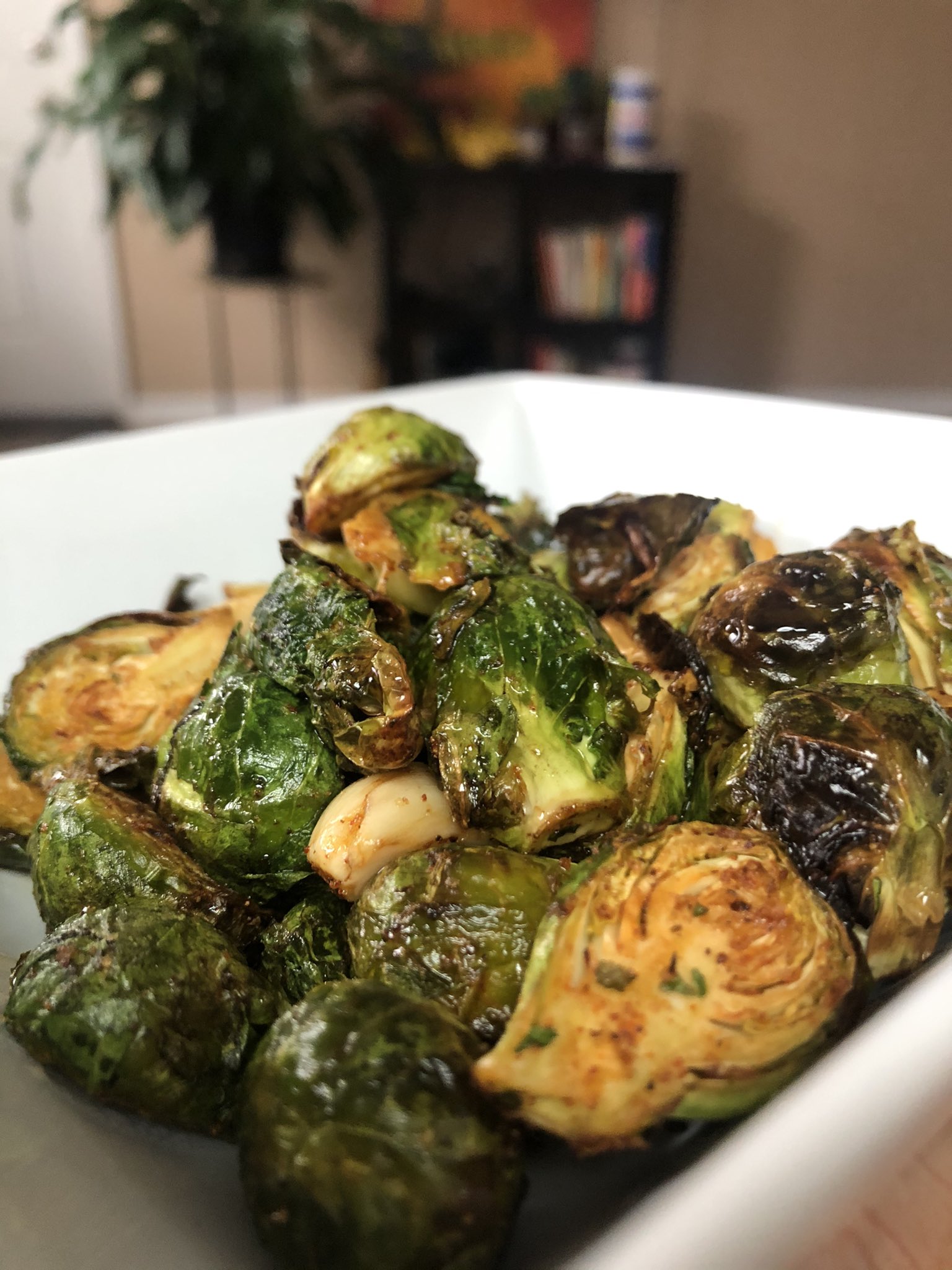 imagesource/twitter
Now this ones a funny one. Brussels sprouts are a weird one, people either love them or hate them. And evidently, the people of Missouri LOVE them. This simple deep-fried snack is both sweet and savoury and it's not just a festive tradition at Christmas.
18. Washington D.C & Nevada - Truffle Fries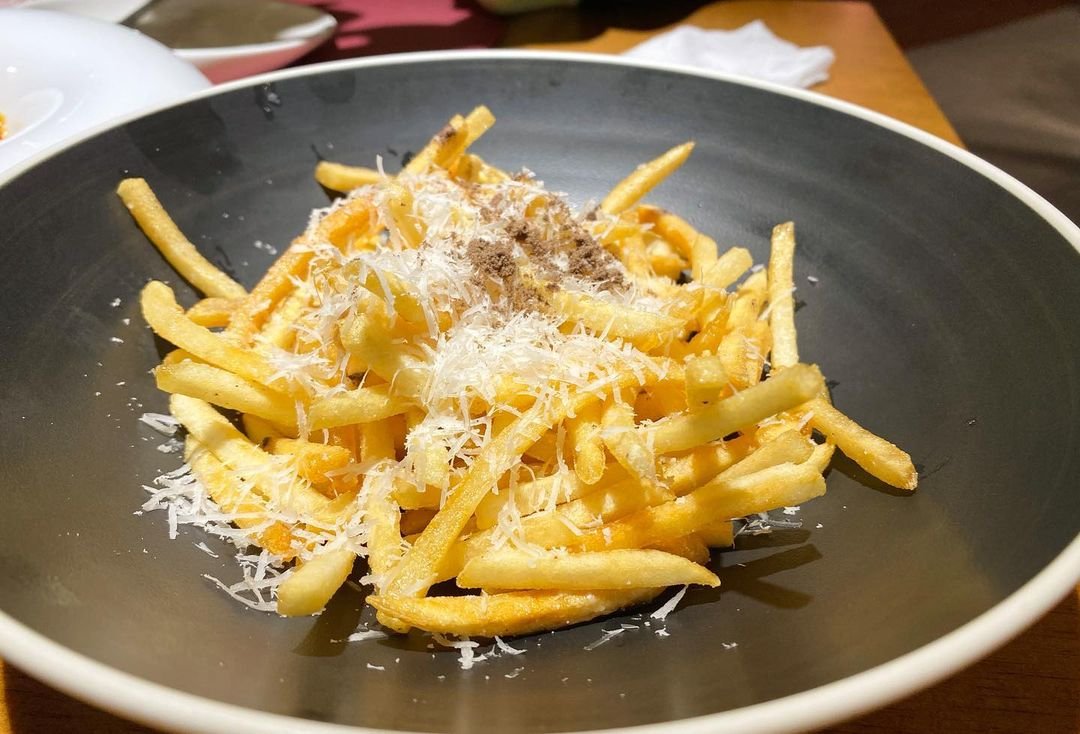 imagesource/twitter
Parmesan truffle fries are the simplest of recipes that combine white truffle oil, parmesan cheese and french fries. You'll see a lot of Washington D.C residents chowing down on this tasty side dish ad to be honest, I completely understand why they're a fan favourite.
19. New Hampshire - Buffalo Cauliflower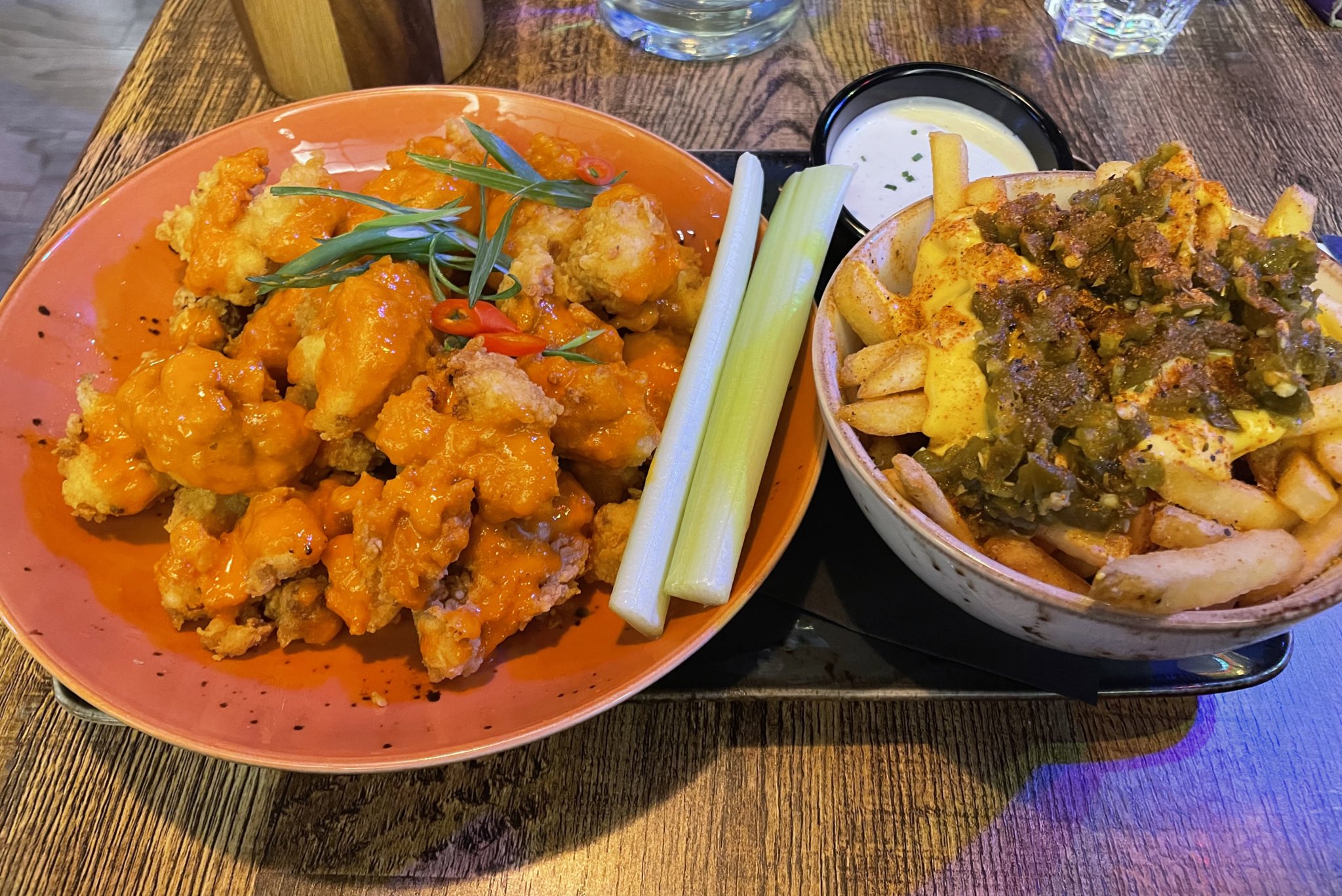 imagesource/twitter
Like Cauliflower rice, Buffalo Cauliflower is a vegetarian alternative. Cauliflower pieces are tossed in flour and water, mixed before baking and then cooked. The deep fried deliciousness allows people to feel like they're eating buffalo chicken, without actually eating it.
20. New Jersey - Spicy Tina Roll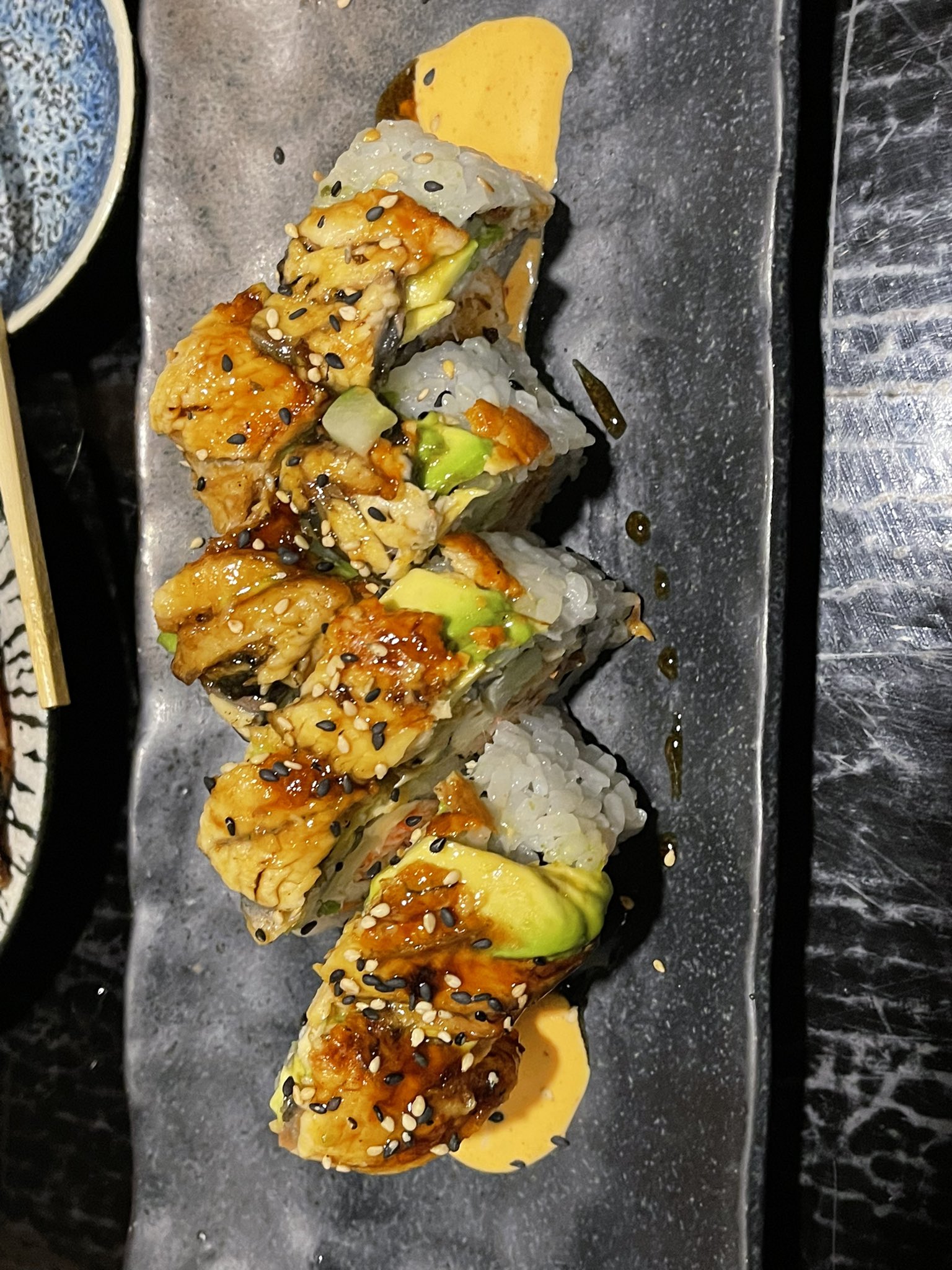 imagesource/twitter
Typically, spicy tuna rolls are made up of steamed rice seasoning, sushi vinegar, seaweed and sashimi grade tuna. Sesame seeds and green onions are then throw on top or mixed in before serving. Spicy Tuna Rolls are now a favourite takeout meal for the residents of New Jersey and Pennsylvania.
21. New Mexico - Breakfast Burritos
imagesource/twitter
Who doesn't love a breakfast burrito?! These tortilla wraps are usually filled with American breakfast ingredients like bacon, sausage, potatoes, eggs, veggies and salsa. Oooooh la laaaa. And they can be made vegan and vegetarian friendly as well.
22. New York - Spicy Miso Ramen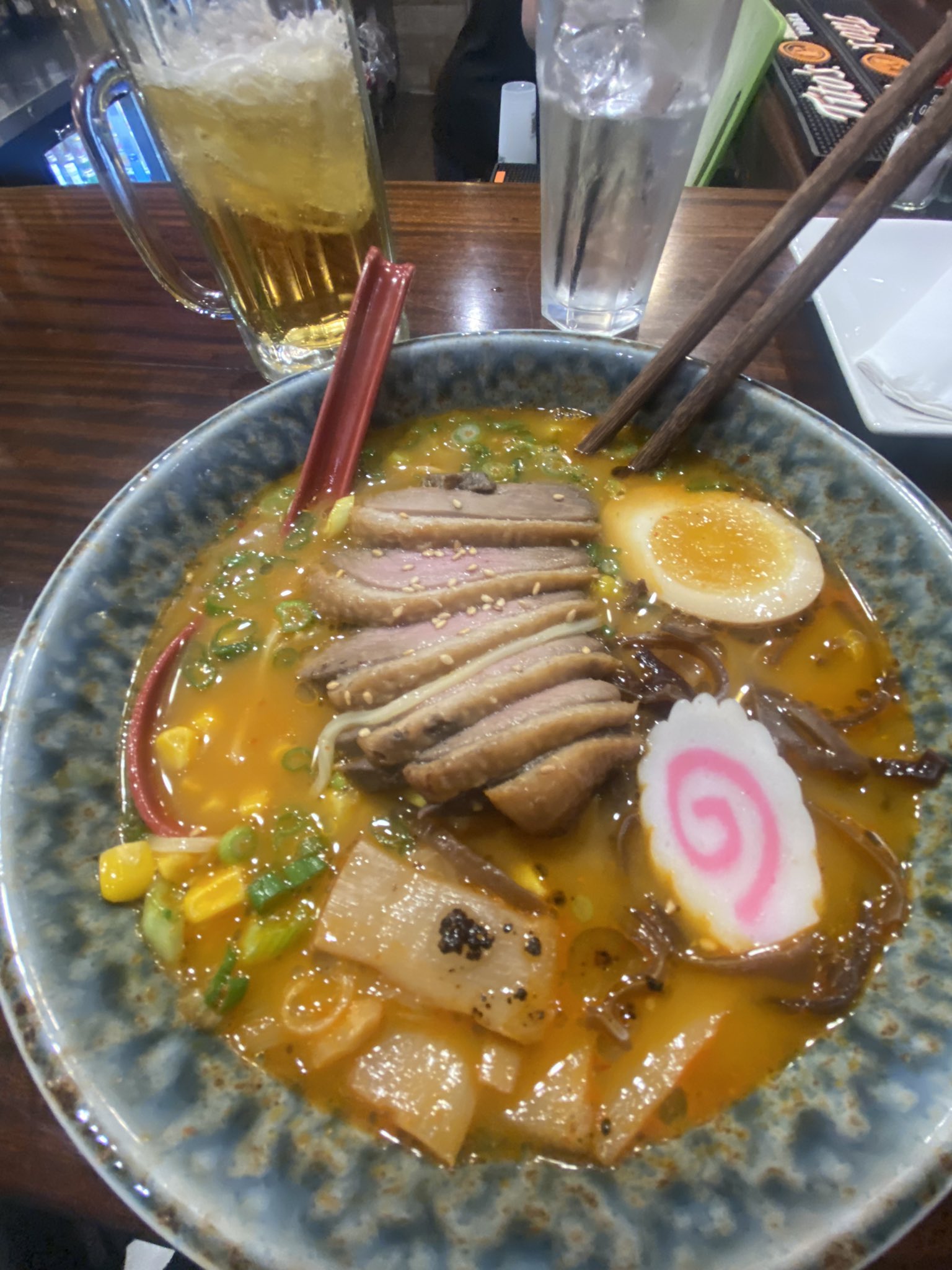 imagesource/twitter
A mix of soy sauce, miso paste, hot chilli oil, garlic and ginger in an aromatic broth make the most dynamic flavour. The slighty nutty, sweet and salty flavor of this broth makes for a perfect takeout starter dish for New Yorkers - who are used to living on takeout meals.
23. North Carolina - Bacon, Eggs & Cheese Biscuit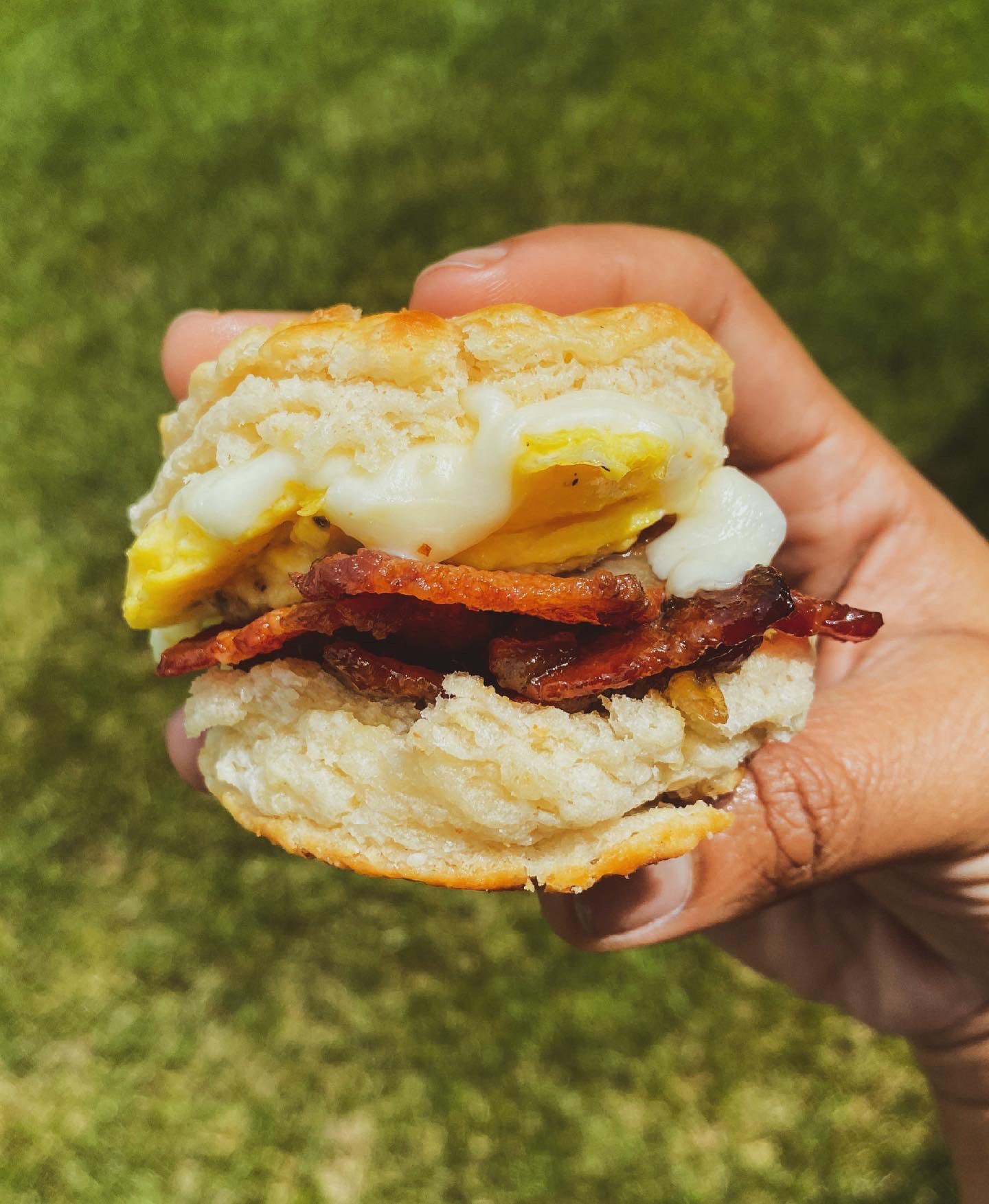 imagesource/twitter
Takeout restaurant Chik-Fil-A have their own bacon, egg and cheese biscuit which is made with delicious Applewood bacon and folded egg and cheese which is served on a baked buttermilk biscuit.
24. South Dakota - Bacon Cheeseburger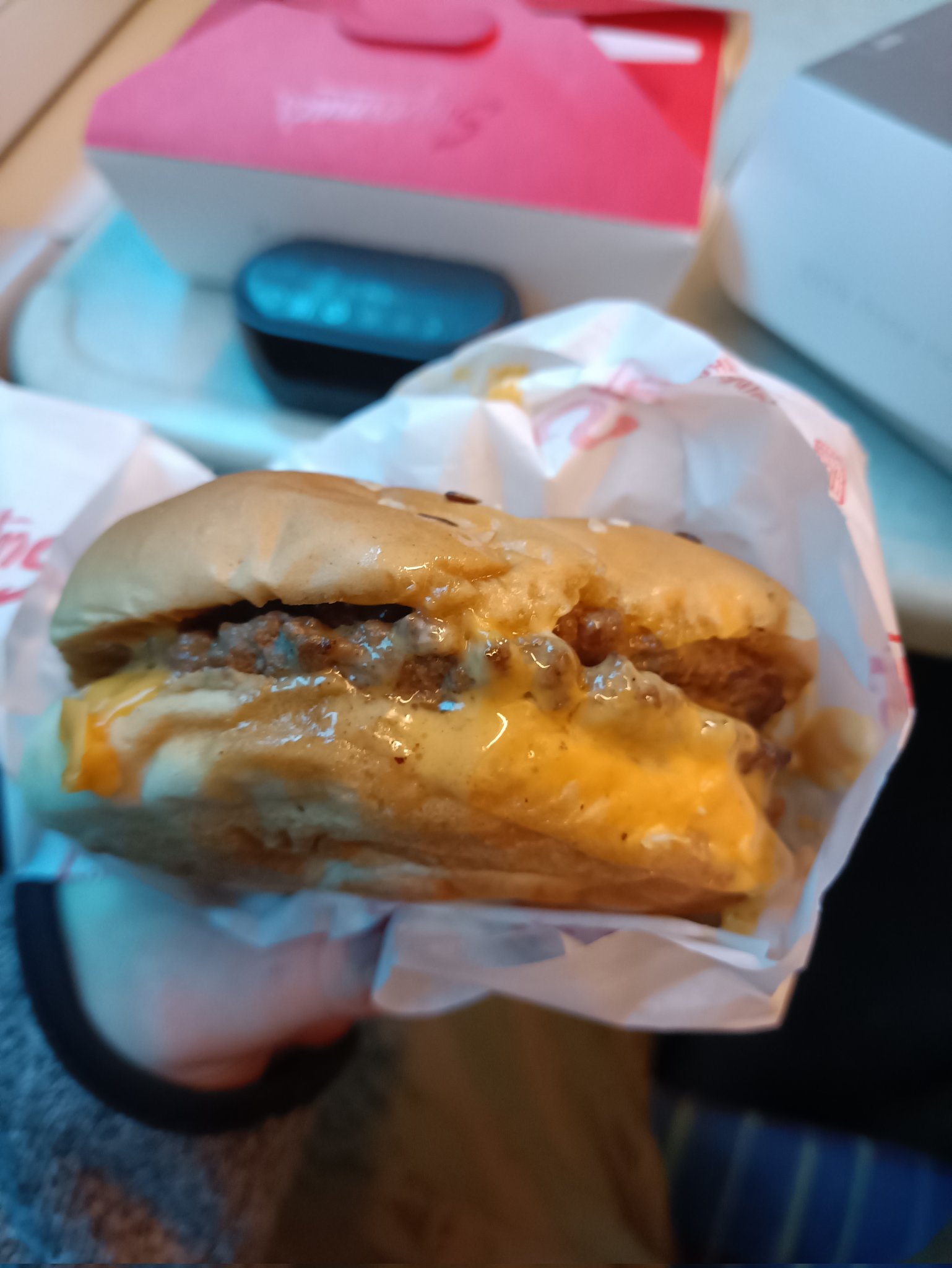 imagesource/twitter
The ultimate bacon cheeseburger is usually cooked with bacon mayo, caramalized onions and bacon fat. I mean, bacon cheeseburgers aren't exactly the healthiest of options, but who gives a **** when you're having a takeout anyway? Who wants a healthy option anyway?!
25. Utah - Chicken Tikka Masala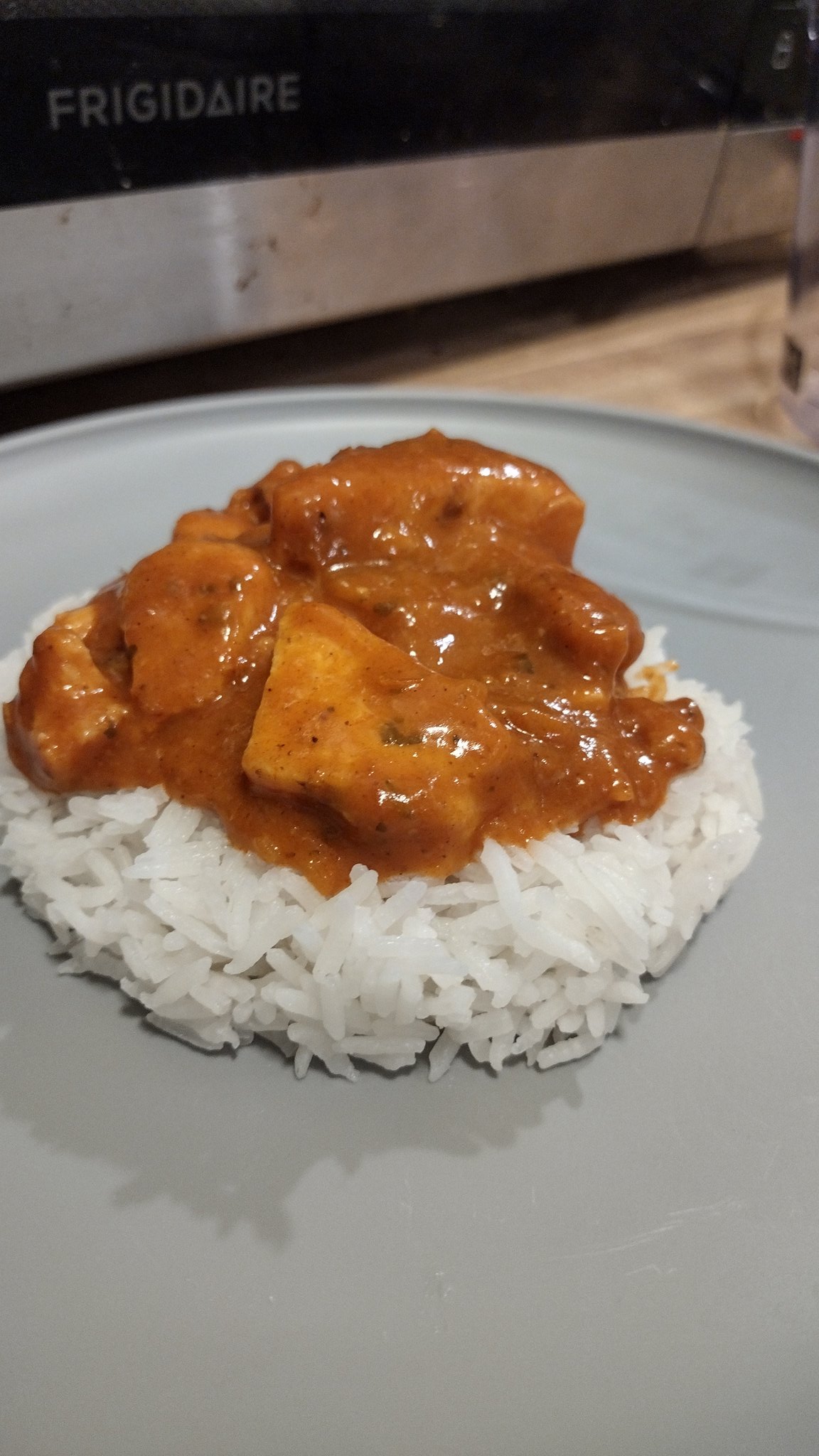 imagesource/twitter
Now, how could we leave this one until near the end of this list. A Chicken Tikka Masala is the perfect takeout hangover cure. Move over Chinese food, the Masala is a tasty option that goes perfectly with a naan bread and a huge load of delicious sides.
26. Virginia - Macaroni Cheeseburgers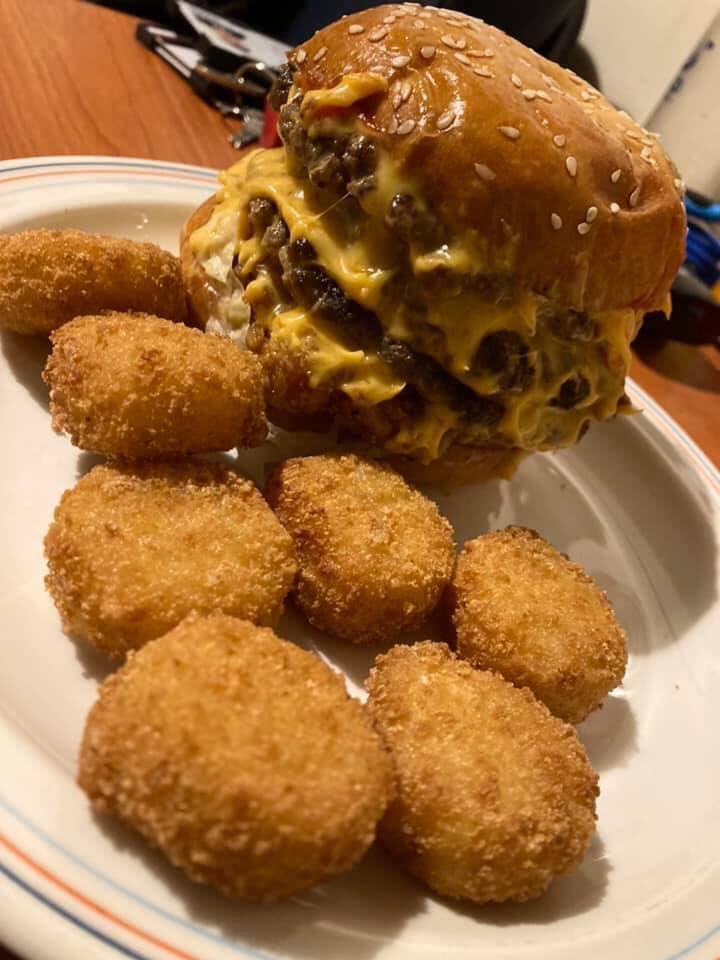 imagesource/twitter
KFC, Chick-Fil-A, Popeyes, you name it - they'll sell a Macaroni Cheeseburger. At the click of a finger, you can have your very own Macaroni cheeseburger in your hand with a side of fries and pickles. Because every burger, needs a side of pickles!
27. Connecticut - Pizza
imagesource/businessinsider
At Zeneli Pizzeria & Cucina Napoletana, in New Haven, their Margherita pizza has always been their most popular takeout food on the menu. It in fact, has been one of the most popular takeout foods in Connecticut for the last couple of years, especially through lockdown.
28. Indiana - Gyros'
imagesource/businessinsider
Yannis Golden Gyros' in Indianapolis is known for their Gyro's, they're actually famous & when people come to Indianapolis, they head straight to Yannis'. Other popular takeout foods from this menu are a chicken salad and the Gyro sandwich.
29. Iowa - Rodina
imagesource/
So, Rodina is actual restaurant with a very special takeout menu. This was and still is the most popular restaurant to carry out food from and throughout the pandemic, when restaurants were allowed to reopen, people would queue down the street to pick their food up from this place.
30. Kansas - BBQ Ribs
imagesource/businessinsider
Joe's Kansas City Barbecue joint is one of the most popular takeout joints in Kansas and the top takeout food is their barbecue ribs. I mean, who can blame them? Look at those tasty looking meat filled ribs! As of 2020, they were the most ordered food in the whole state.
31. Pennsylvania - Wawa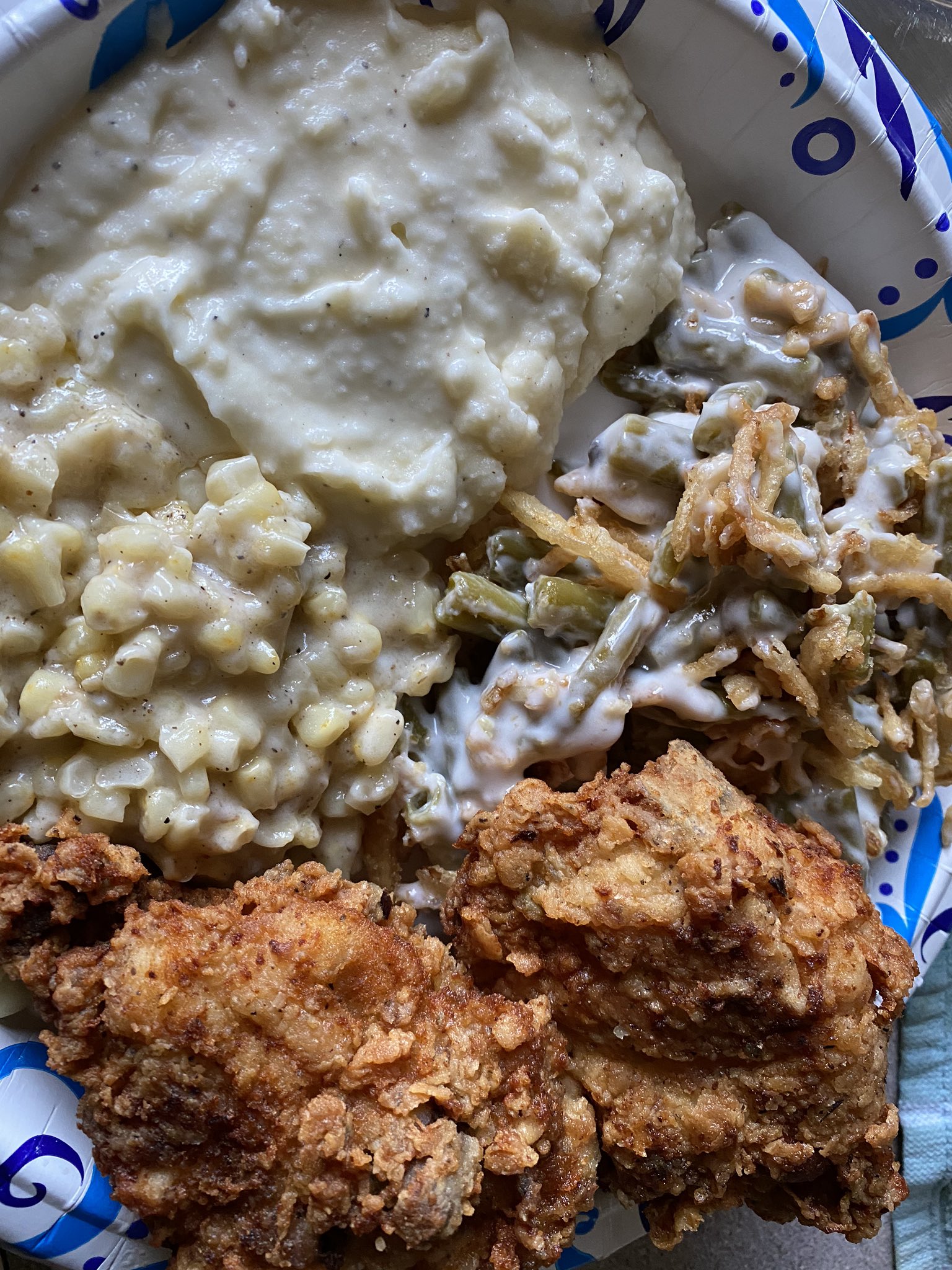 imagesource/twitter
This popular destination and affordable takeout spot is a favourite amongst the people in the southeastern part of this state. The love for Wawa comes from the Hoagies, the Coffee and the Breakfast Sandwiches, not to mention their Pretzels and Ice Cream.
32. Kentucky - Barbecue Food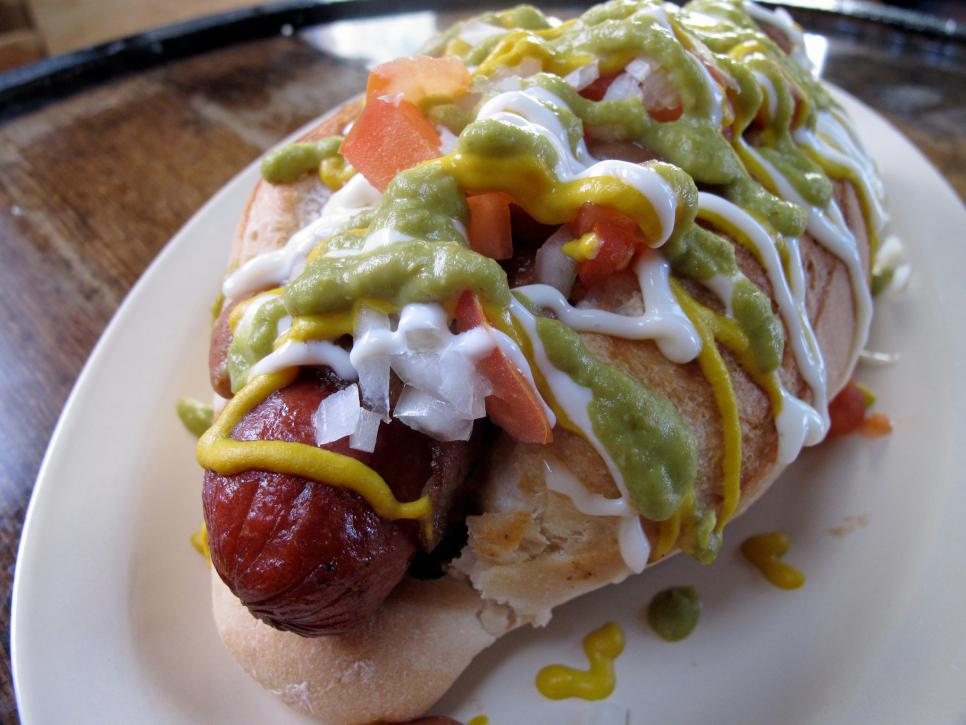 imagesource/twitter
Everyone knows that Kentucky is famous for it's Kentucky Fried Chicken which originated in this state, but is it really Kentuckian's favourite takeout food? Well, All Louisvillians love their Bratwurst and German potato salad, head east to Lexington to find plenty of pork joints, then West to Owensboro to stuff yourself with a mutton barbecue.
33. Maryland - Chap's Pit Beef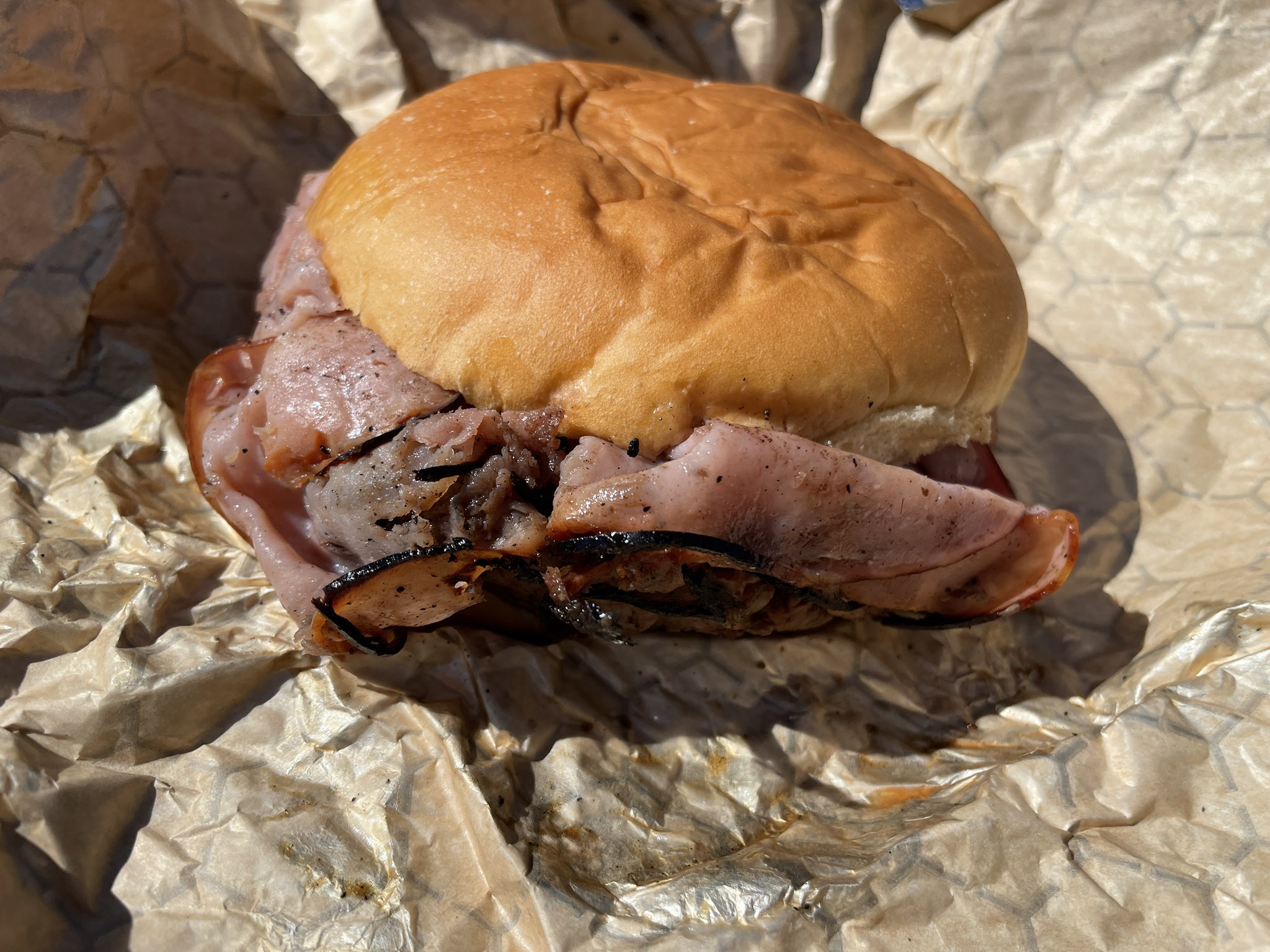 imagesource/twitter
If you're ever looking to eat Barbecue in Baltimore, Maryland just go to Pit Beef where they make the greatest sandwiches of all time. This takeout food is a favourite in this state, with the rose coloured beef, thinly sliced with generous portions of onions and a big dollop of horseradish.
34. Minnesota - The Smoke Jumper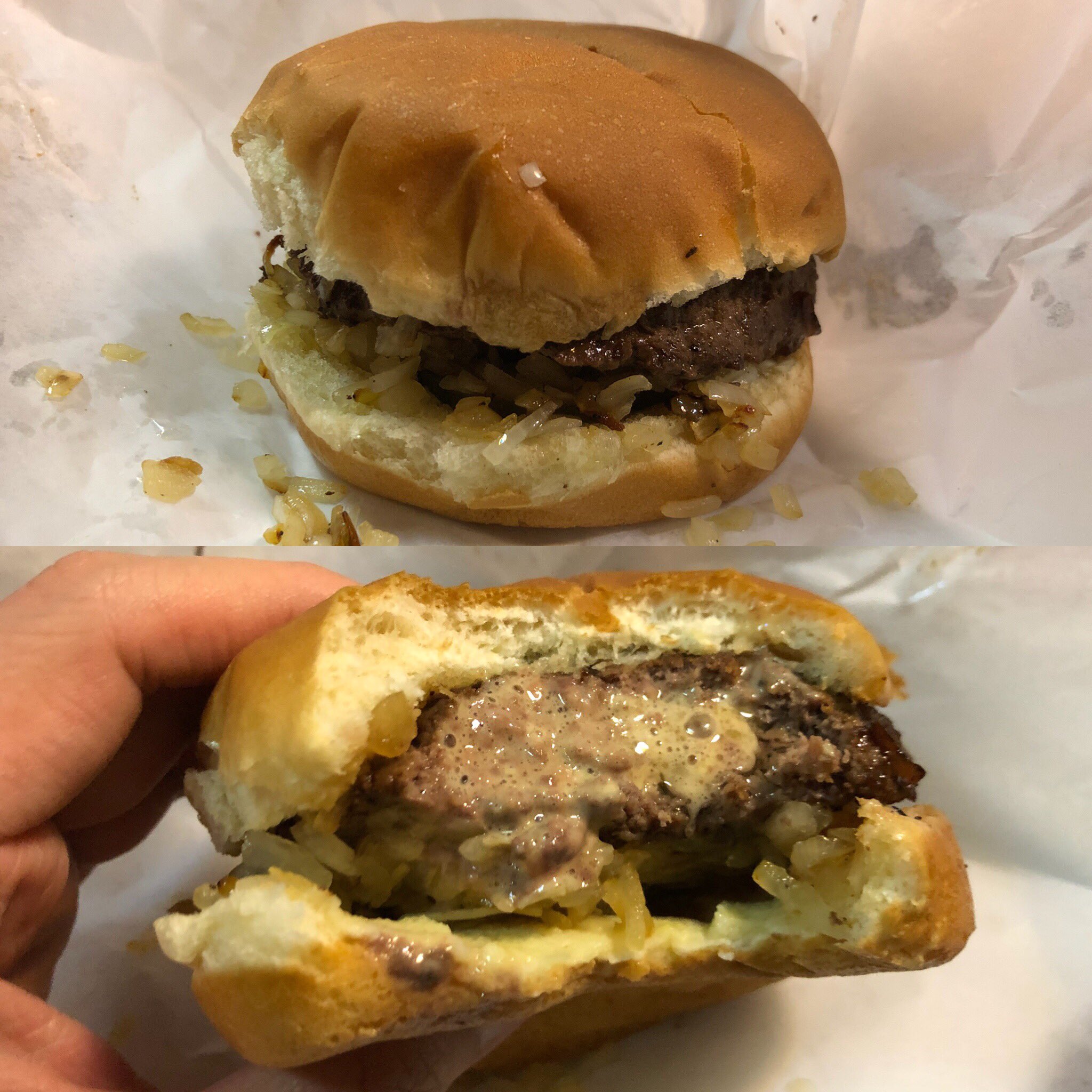 imagesource/twitter
The Smoke Jumper burger from My Burger is Minnesota's heavenly favourite. The Juicy Lucy is also a crowd pleaser topped with bacon, cheddar, hash browns and sour cream, a bit like a loaded potato but in a burger which comes with a milkshake. Obvs.
35. Ohio - Gold Star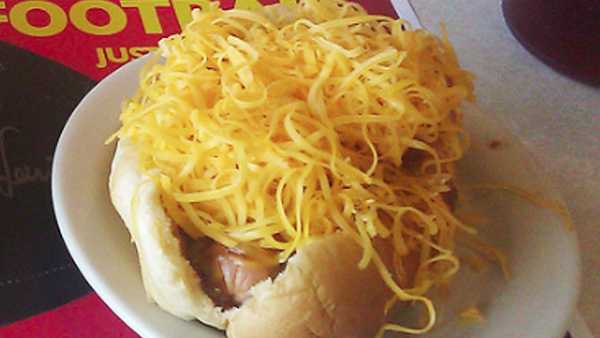 imagesource/twitter
Gold Star have that special something that a lot of other takeout joints don't have and it's their special sauce, which has a little heat behind it and a touch of sweetness. Perfect with on top of a pile of their spaghetti or their famous hot dogs.
36. Oregon - Burgerville
imagesource/oregon
The burgers, the fries, the milkshakes, they're all favourites amongst Oregonians but the big fat, sweet onion rings are a particular favourite. Good fast food Fish and Chips are quite hard to find but Burgerville are happy to hold the fort on this one with the halibut being shipped from Alaska.
37. South Carolina - Chicken Brisket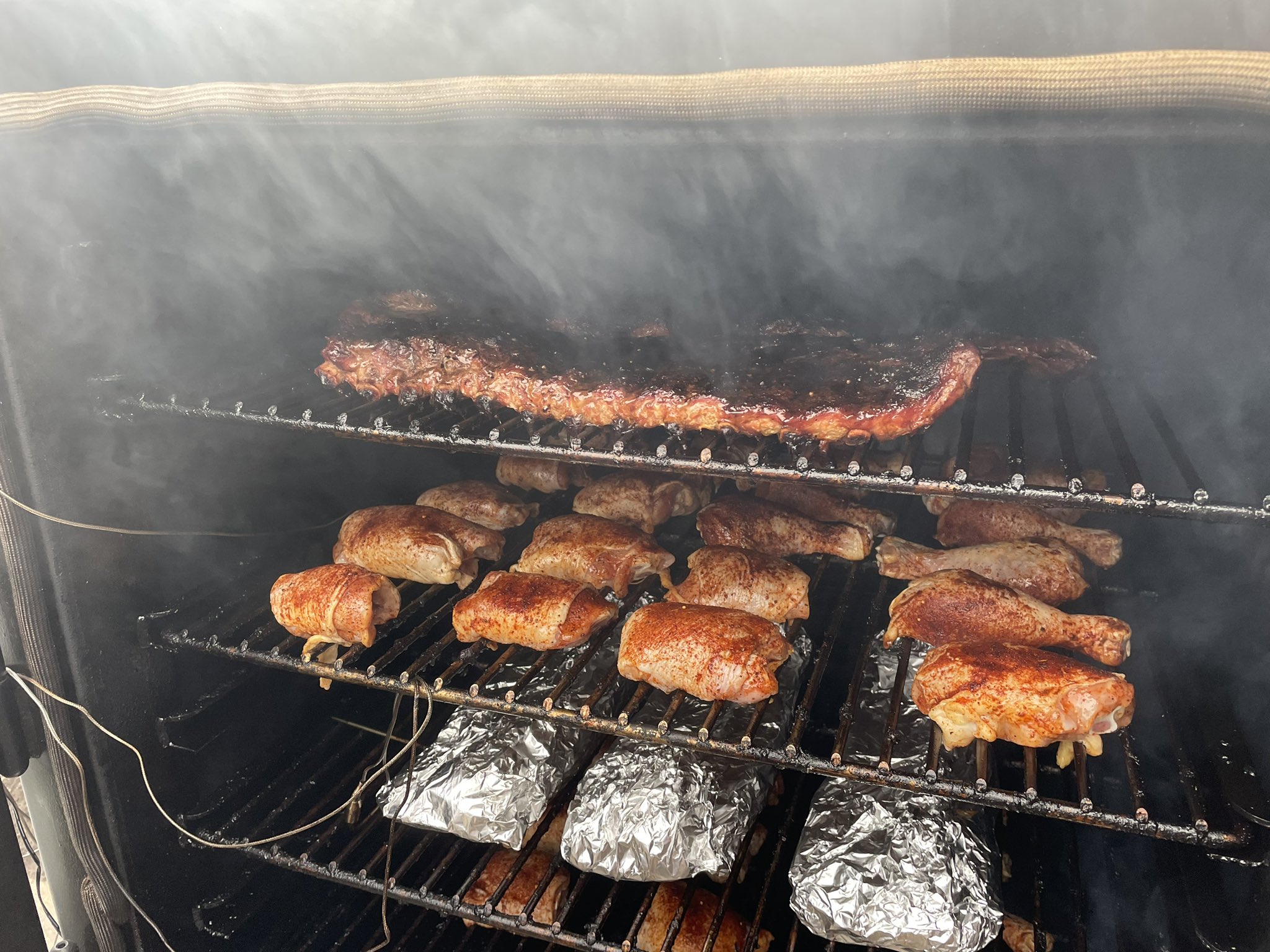 imagesource/twitter
South Carolina's favourite and most successful regional chain is rush's, where they sell their famous Chicken Brisket. And what was once a long Dairy Queen franchise, has now become the regions independent powerhouse & best known takeout joint.
38. West Virginia - Breakfast Biscuits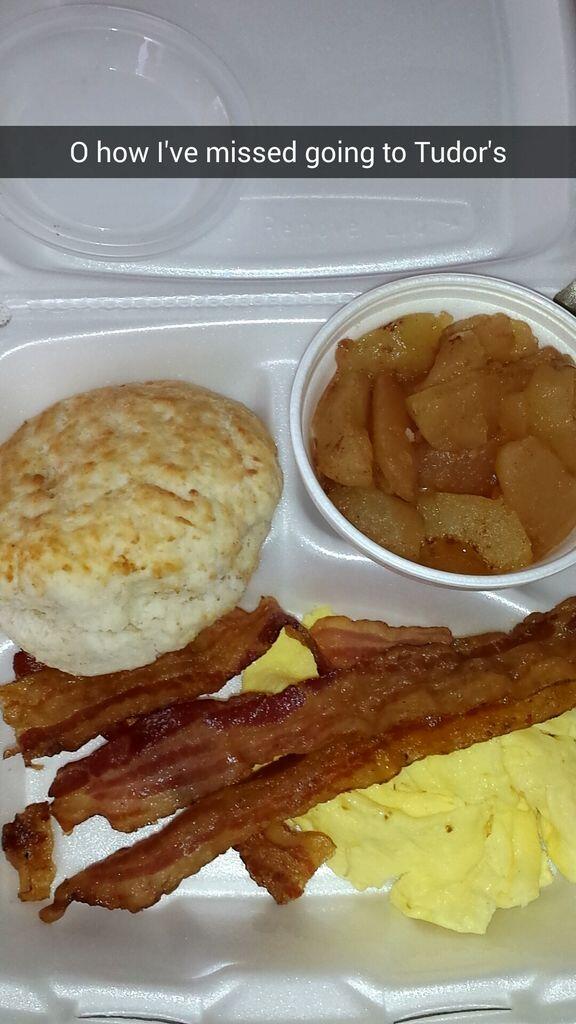 imagesource/twitter
Tudor's biscuit world, a home grown fast food chain, was found in the 80 and has since grown to become West Virginia's favourite takeout restaurant. The Thundering Herd, which is made up of spiced sausage, eggs, cheese and hash brown patty, is sold morning, noon and night here at Tudor's.
39. Wyoming - Potato Olé and Tacos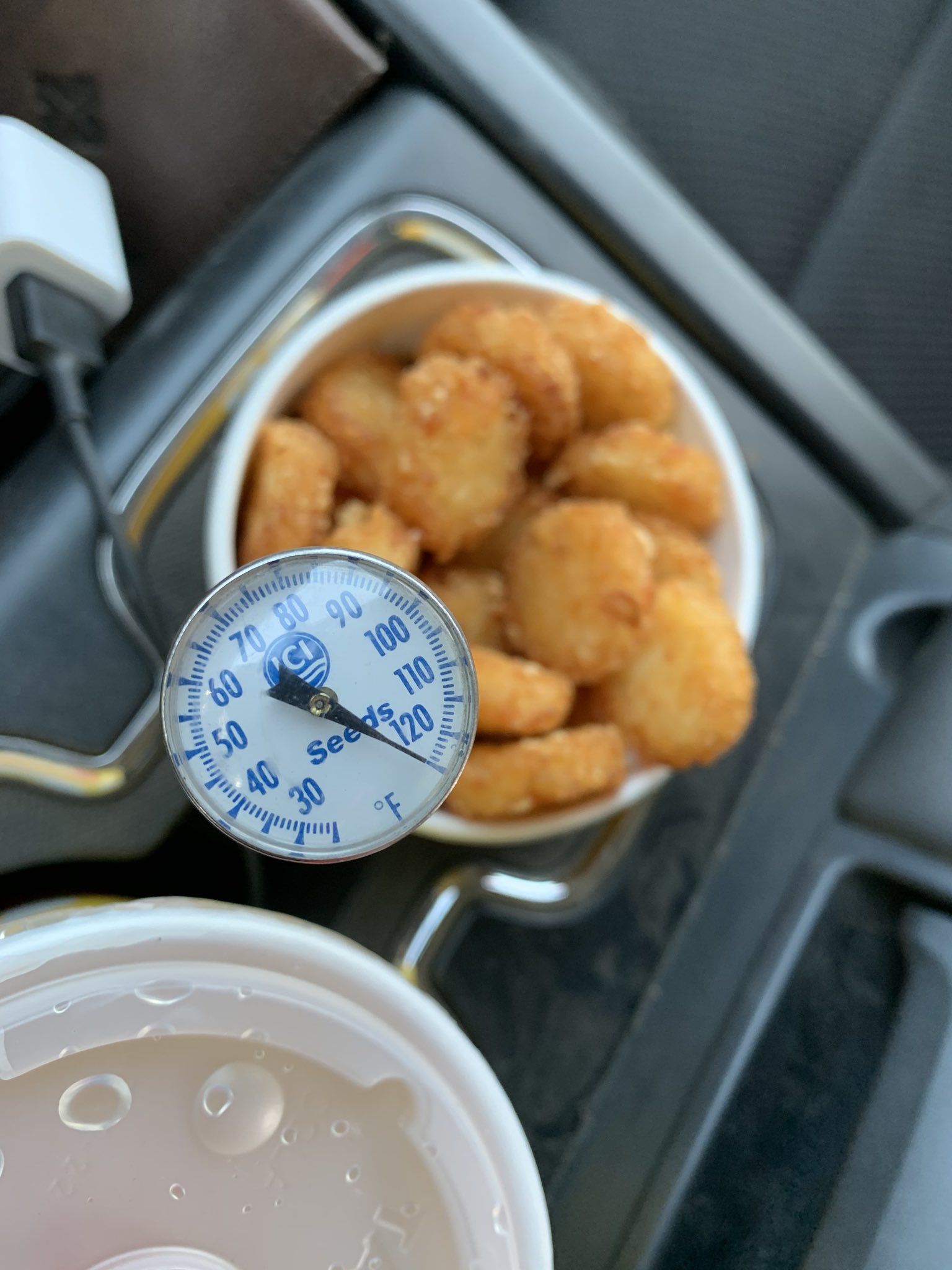 imagesource/twitter
There are still a lot of places in Wyoming, Montana and The Dakotas, where nobody has even step foot into a Taco Bell before. Taco John's is where you'll find the Potato Olé (spicy hash brown round) and Crispy Taco's which have become this states favourite takeout meals.
40. North Dakota - Pulled Pork Sandwiches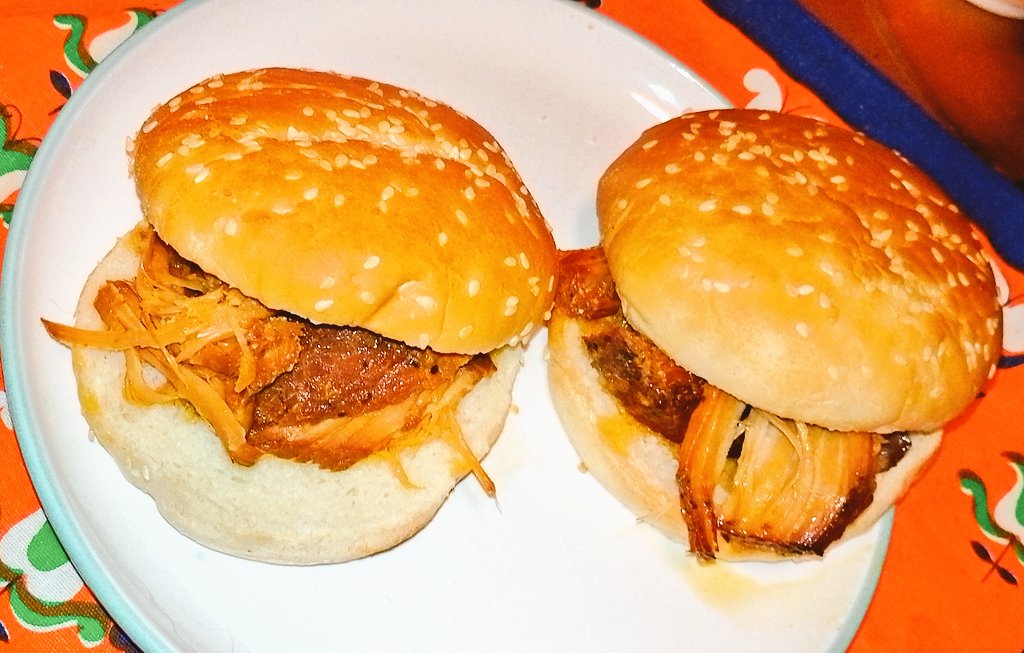 imagesource/twitter
Remember the 1980s Fargo? You might remember Burger Time from that and their 1/3 lb beast burger served with an equally beasty bun along with their pulled pork sandwiches are the most ordered takeout food in the state of North Dakota.
41. Oaklahoma - Braum's Burgers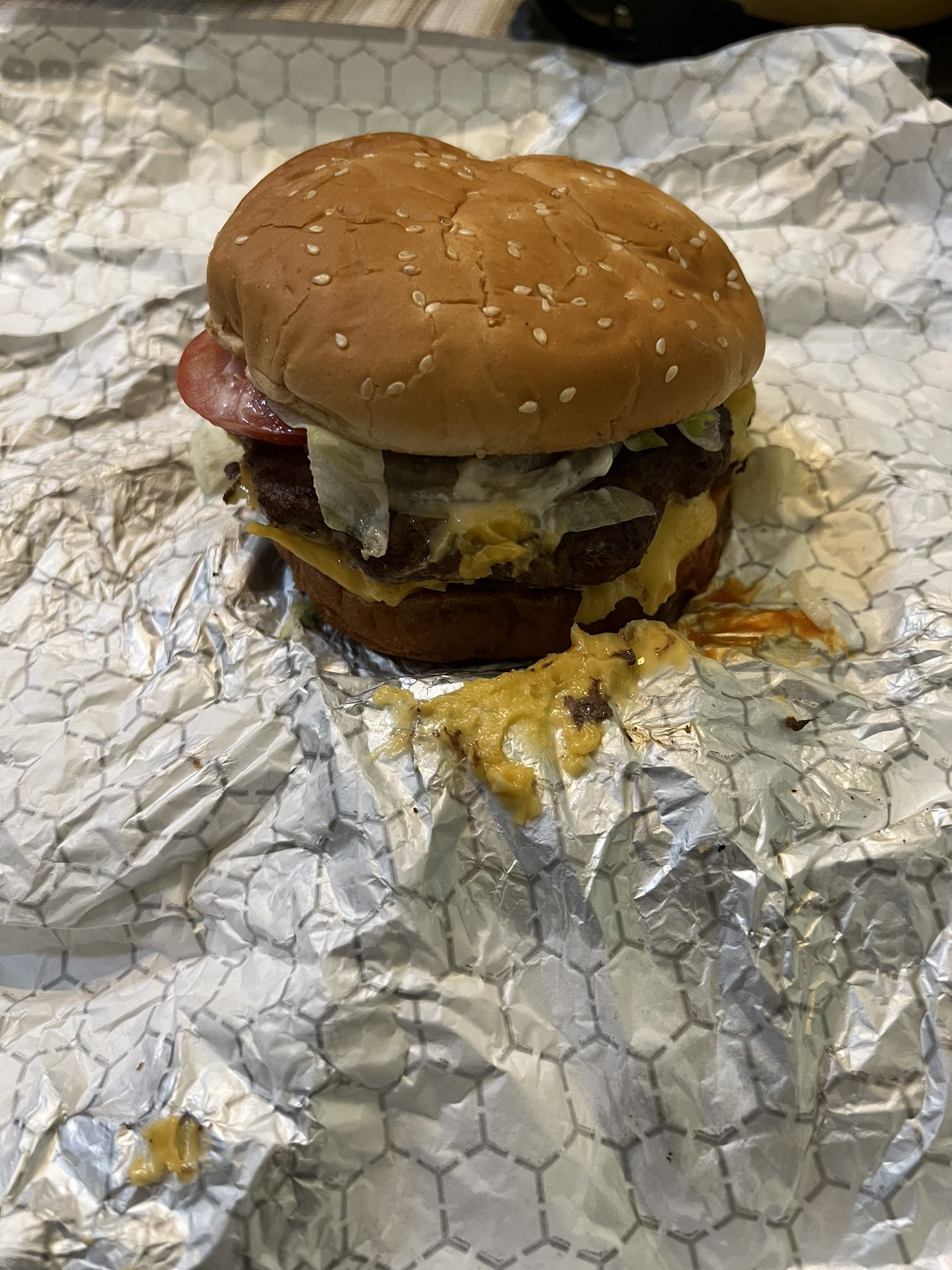 imagesource/twitter
Generous burgers made from scratch with a delicious milkshake on the side, make Braum's burgers a favourite in Oklahoma. You'll see a lot of families munching on their burgers at university Football games and queues out to the road in the mornings whilst people queue for their breakfast rolls.
42. Montana - HuHot Mongolian Grill
imagesource/twitter
The successful Mongolian Barbecue Chain is found in more than 70 locations and many of their meals are served with stir-fries to order too. You get a side serving of their delicious sauces and there you go, it's something a little different to your bog standard pizza.
43. Rhode Island - Del's Frozen Lemonade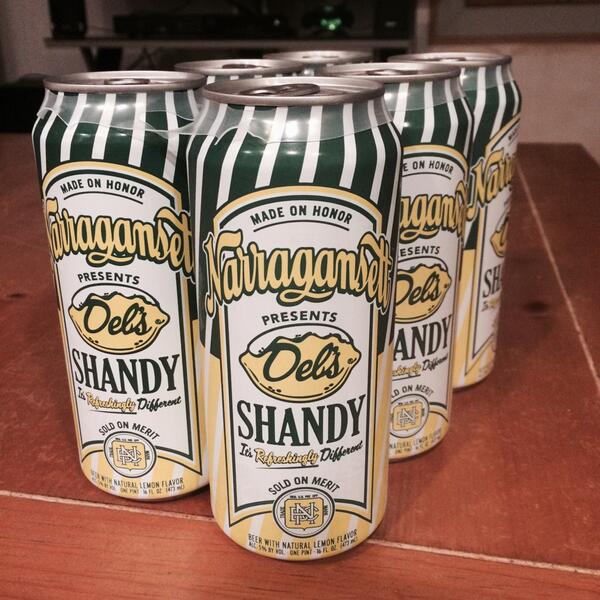 imagesource/twitter
Now, I know this isn't a 'food' per say, but the sheer amount of Del's Lemonade takeout orders that happen in Rhode Island, we thought it deserved a spot on the list. The classic lemon flavoured drink has made takeout place one of the most popular in this state.
44. Vermont - French Frys
imagesource/twitter
Vermonters LOVE Al's 'French Frys', you can get them plain, sprinkled with vinegar, with cheese, chilli or gravy, whichever you prefer but one thing's for sure, Al's needs no introduction. This takeout place also serves some naught cheeseburgers and flat top dogs.
45. Washington - Tacos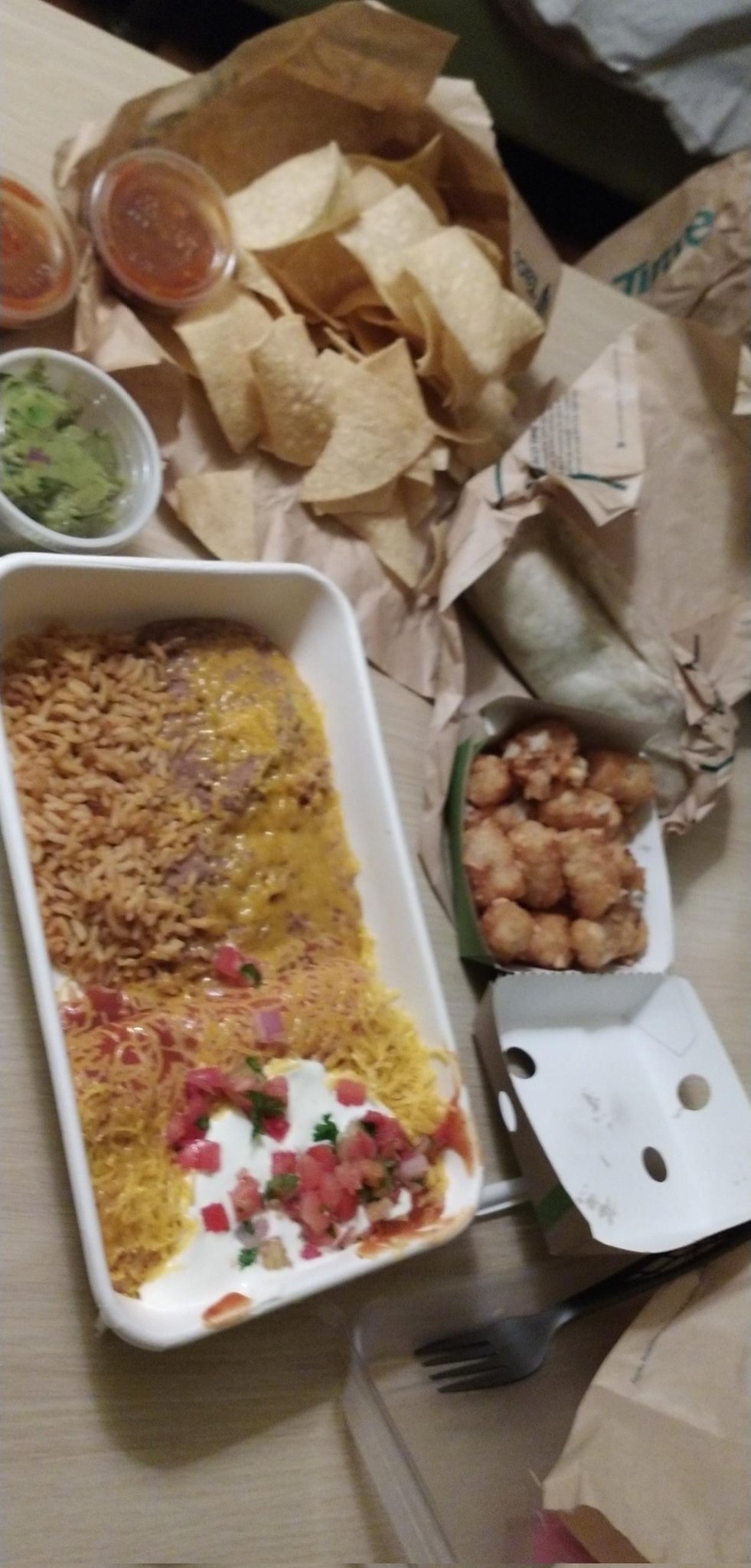 imagesource/twitter
Another state that loves their Tacos is Washington, but this time, their favourites are from Taco Time Northwest which has roots in Oregon as well. Their home made house sauce provides flavours that nowhere else does with more of a vinegar tang than heat. Perfect for your Tacos.
46. Hawaii - Saimin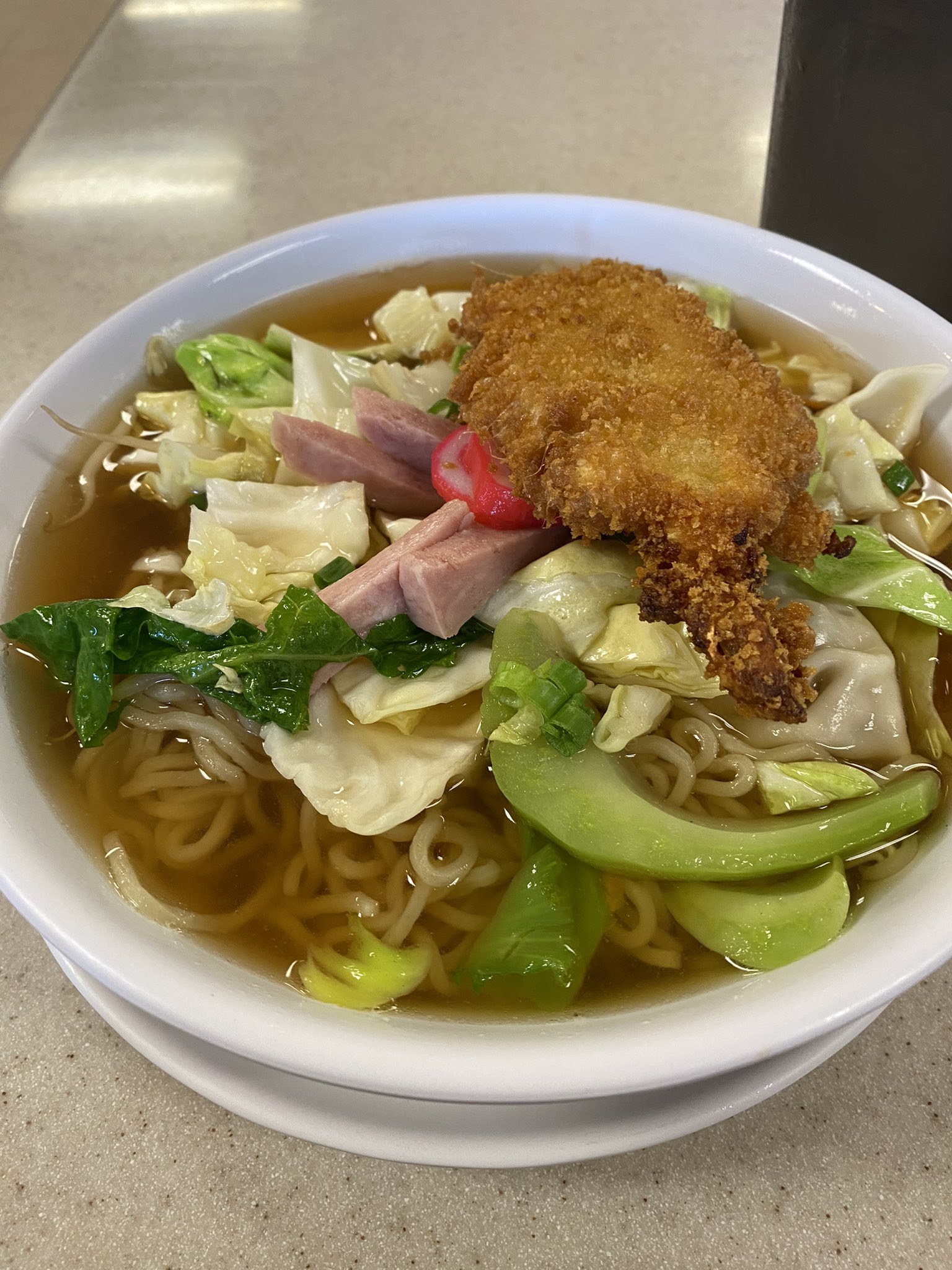 imagesource/twitter
Pan-Hawaiian chain, Zippy's, has become a staple of local life for generations. Zippy's is probably one of the more healthy foods on this list and it won't fill you to the brim like some others will but it'll get you fed and it's pretty damn popular to say the least.
47. Wisconsin - Butterburgers
imagesource/twitter
Craig and wife Ruth Culver found this winning formula in 1984 with butterburgers (burgers that have never been frozen and drowned in butter during the cooking process) and creamy, frozen custard. Which makes you feel like you're on vacation every time you take a bite out of it.
48. Texas - Whataburger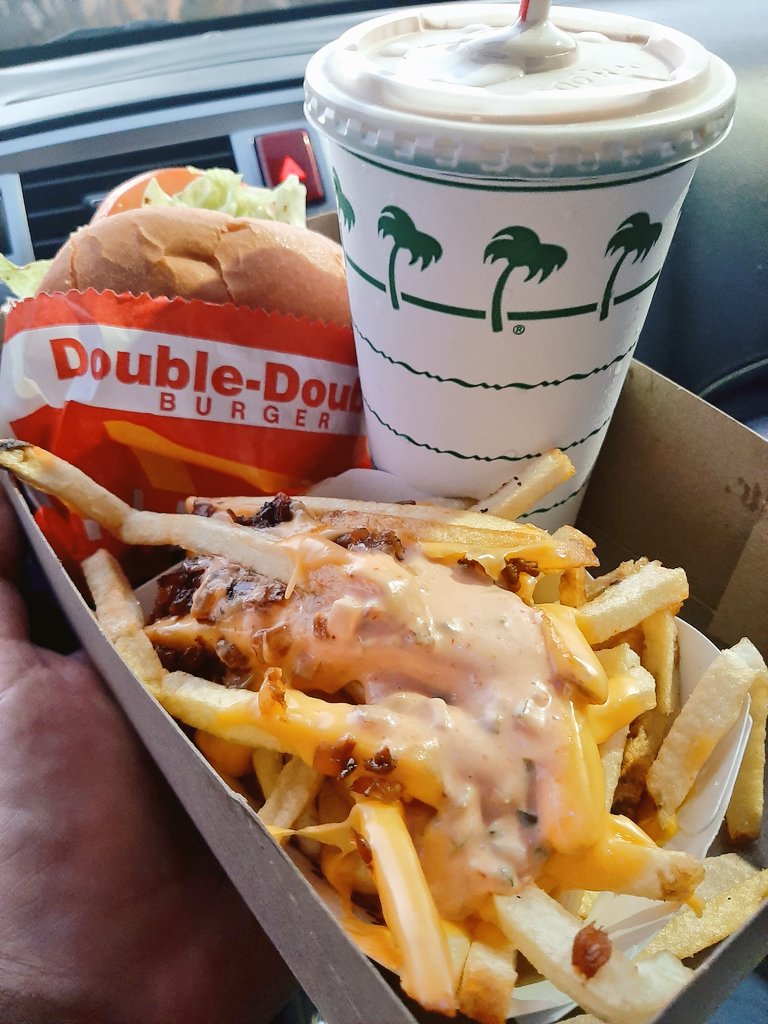 imagesource/twitter
Texans love their Whataburger chains. From the Jalapeño ranch sauce to their chicken fingers that are drenched in honey butter, to their breakfast tacos that you can customise, all the way to their breakfast tacos. Theres nothing here that isn't loved by the Texan people.
49. Louisiana - Chicken Fingers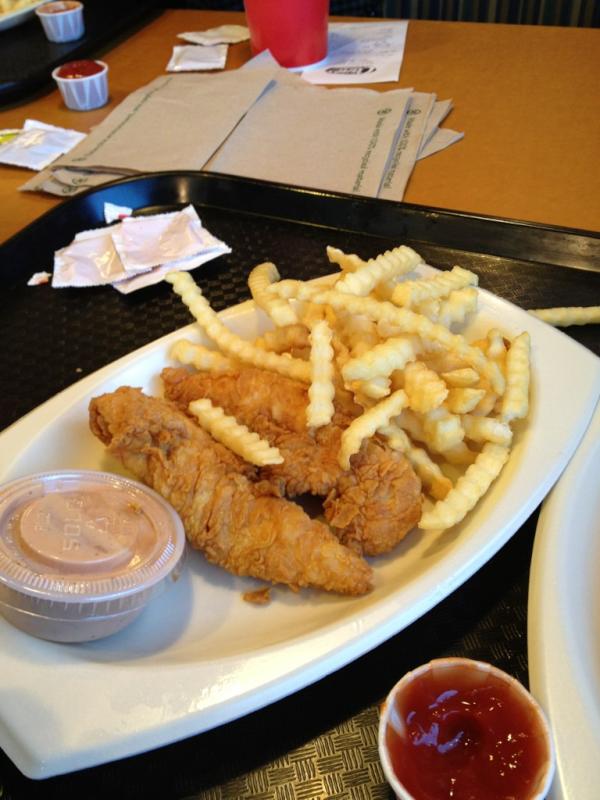 imagesource/twitter
Offering chicken fingers (tenders) with crinkle-cut fries, crispy cold coleslaw and hunks of garlic buttered Texas toast, Raising Canes takeout joint make the most popular Louisiana takeout food and now we know why! Hobba hobba!
50. Nebraska - Deep Fried Grilled Cheese Sandwich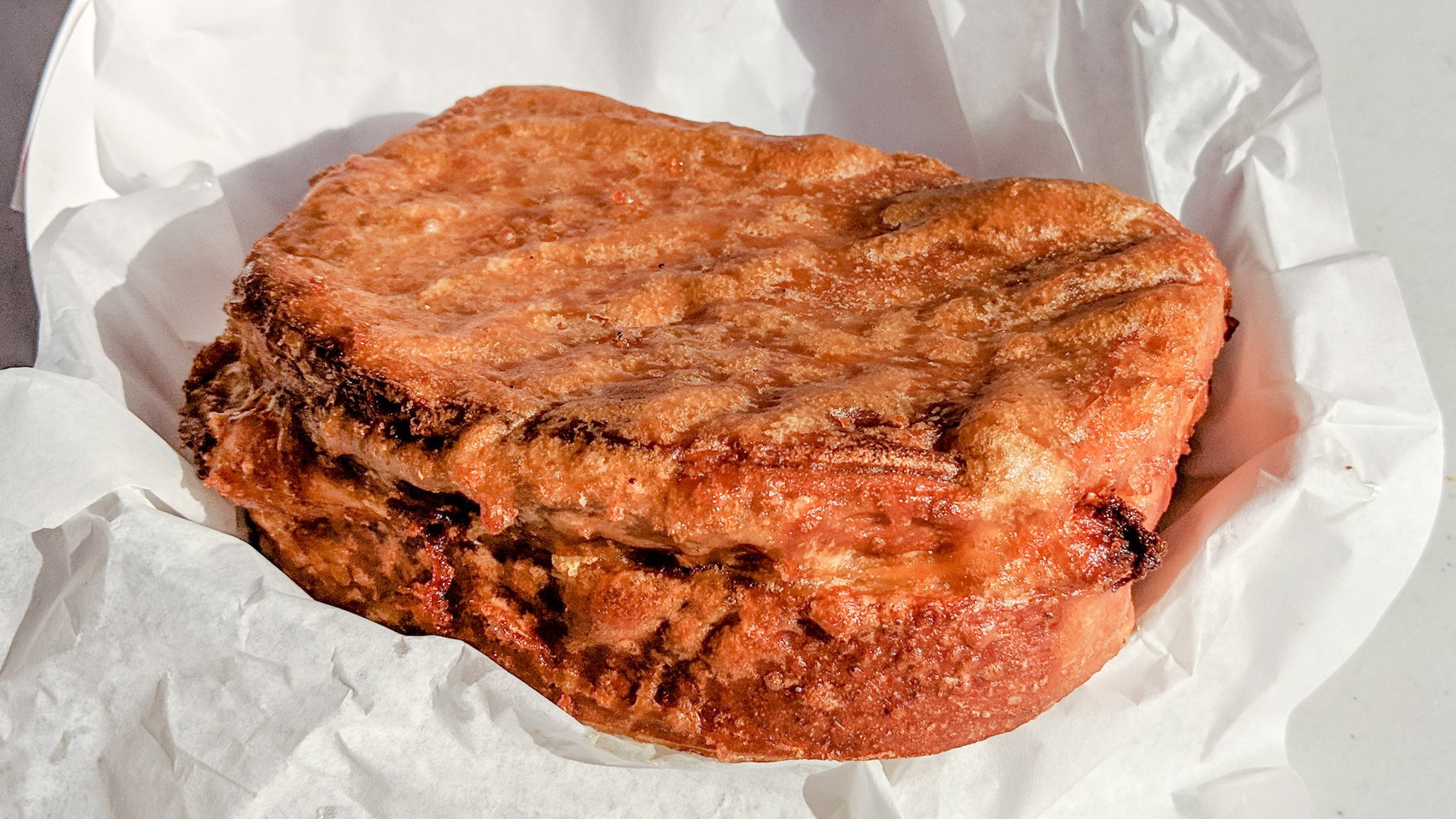 imagesource/twitter
Nebraska take their grilled cheese sandwiches seriously, it's their most essential culinary tradition and also known as a Cheese Frenchee in some parts of the state. This tasty Croque Monsieur is batter coated and deep fried to absolute perfection.