School Of Rock Cast Then And Now
By Tom Pearson
1 month ago
Dewey Finn - Then

image Source: giantfreakinrobot
Stick it to the man Dewey! Dewey Finn is our lovable protagonist. Broke and down on his luck, Dewey manages to land a temp teaching job by pretending to be his room mate, Ned Schneebly. During his time at Horace Green Prep school Dewey forms The School Of Rock, a rock and roll band inspired by his own musical tastes. Dewey and the kids enter the Battle Of The Bands competition, and this is where Dewey's passion really shines through!
Jack Black - Now

image Source: GQ Magazine
Jack Black is the goofball big brother type we all need in our lives. Jack is a prominent American musician, actor and comedian. He rose to fame starring in films like Shallow Hal and Orange County and has graced our screens recently in the new Jumanji movie. In 2006 Jack Married his highschool sweetheart Tanya Haden, daughter of jazz bassist Charlie Haden. Jack and Tanya raised 2 sons, born in 2006 and 2008.
Summer Hathaway - Then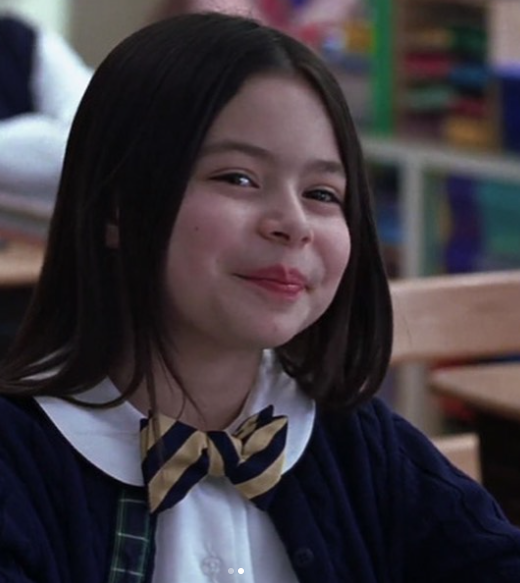 image source: instagram
Summer 'Tinkerbell' Hathaway is the class goody-two-shoes. Although at first she is disdainful of Dewey breaking the rules, she soon softens up when offered the role of Band Manager. Summer is very clever for her age, and keeps the rest of the band on a tight leash. Her priorities change from getting an A in math class, to rocking out at the battle of the bands competition.
Miranda Cosgrove - Now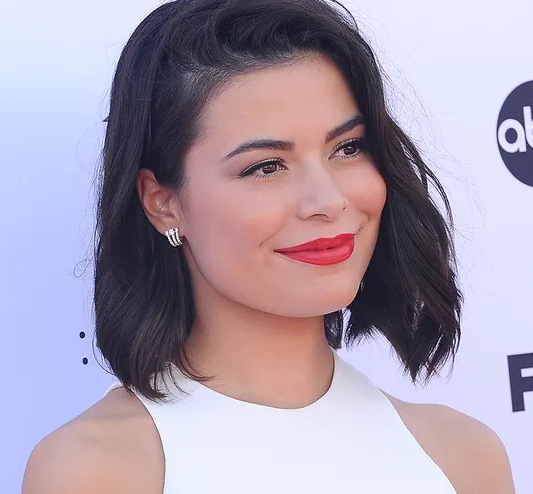 image source: Fox News
Miranda Cosgrove played the character Summer Hathaway in School Of Rock. Around this time she was a main character in shows like iCarly and Drake and Josh. Although Miranda is more withdrawn from public life nowadays, she was still listed in the Forbes '30 under 30' list in 2022. Although best known for her acting, Miranda is an impressive singer, recording her debut album in 2010.
Zack Mooneyham - Then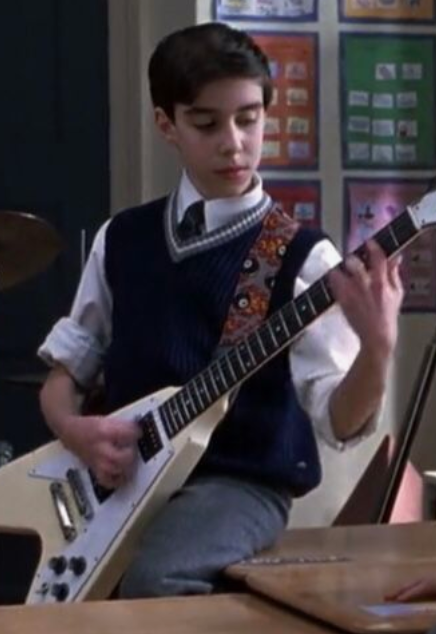 image source: pinterest
Zack 'Zack Attack' Mooneyham is the lead guitarist in the School Of Rock. Although his dad is more interested in classical guitar, Zak has an undeniable passion for rock, specifically the melodic riffs of Led Zeppelin guitarist Jimmy Page. Zak comes into his own during the battle of the bands show, throwing caution to the wind and performing an almighty guitar solo!
Joey Gaydos Jr - Now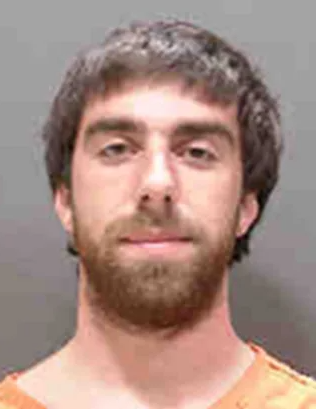 image source: NBC News
Although Zack Mooneyham is a reserved character in the movie, the same can't be said for the actor who played him. Gaydos Jr has been arrested multiple times, most recently for stealing guitars! In 2019, Joey confessed that he does have some addiction issues, hence his growing arrest record and theft charges. It seems this actor has taken living the rock and roll lifestyle a bit too literally!
Freddy Jones - Then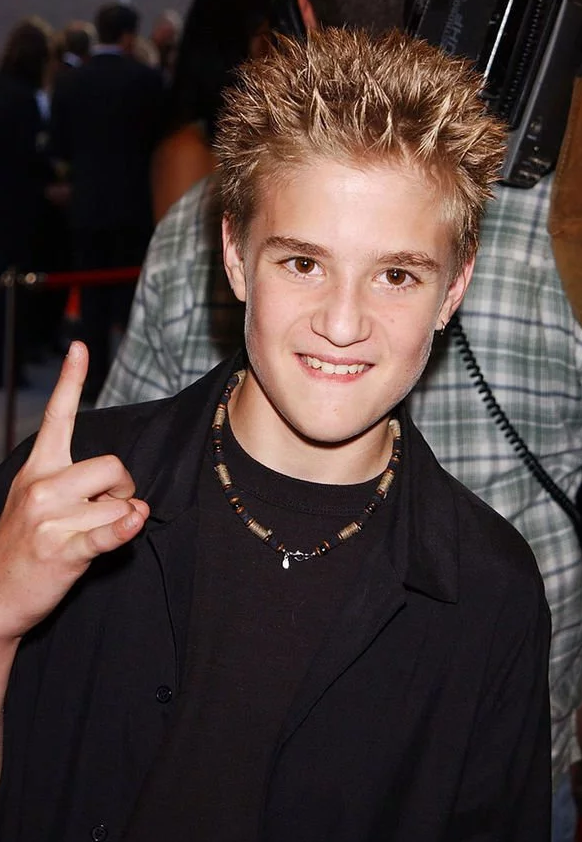 image source: express
Every rock band needs a charismatic, crazy and naturally gifted badass drummer! Wow, didn't Freddy 'Spazzy Mcgee' Jones deliver just that! From day one, Freddy was the class bad boy and showed Dewey he was the perfect fit for the School Of Rock. Freddy's trademark spiky hair and ripped school shirt is an image etched into our memories, and his epic drum solos are enough to leave viewers with chills.
Kevin Clark - Now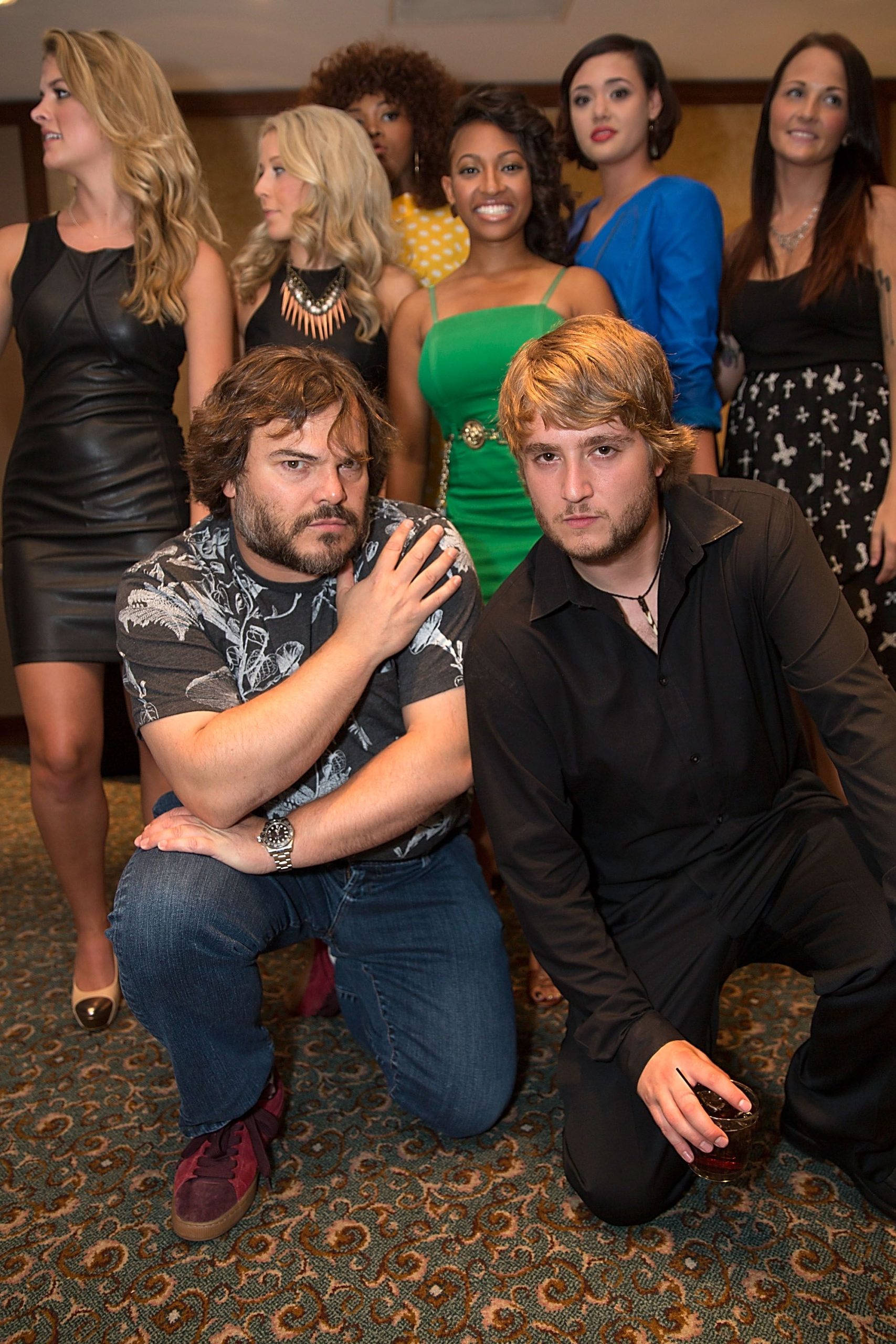 image source: Bicycling
Even after the success of School Of Rock, Clark decided that a career in the limelight wasn't for him and instead decided to pursue his passion for playing the drums. After the movie Clark went on to play in bands such as Dreadwolf and Robbie Gold. Unfortunately in 2021 Clark was killed in a road accident. He was hit by a driver whilst riding his bike around his hometown of Chicago.
Katie - Then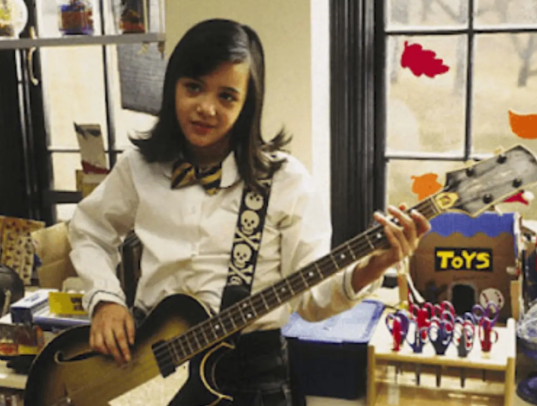 image source: insider
Katie, AKA Posh Spice, is the smooth bass player for the band. Although she is a trained cello player, Dewey shows her he skills prove useful, and she is soon playing funky baselines for the band. In the end credits of the movie, Katie was meant to have her own solo scene, however Jack Black forgot to give her the cue to start playing! Who knows what could have been?
Rivkah Reyes - Now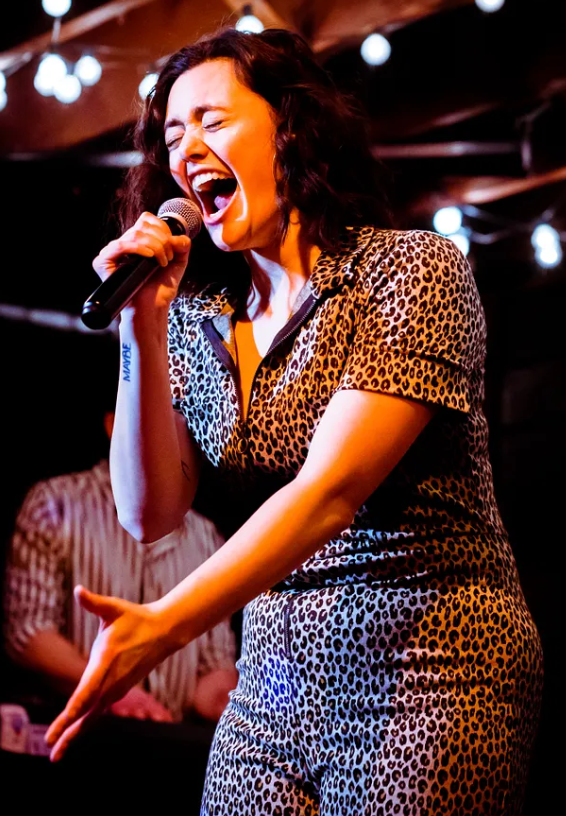 image source: humanparts
After her movie debut with School of Rock, Rivkah Reyes continued within the artistic field. In 2023, Rivkah premiered their first movie at the Sundance Film Festival. In an interview Rivkah said she had complicated feeling about the School Of Rock movie, but remained friends with the cast. Rivkah was especially friendly with Kevin Clark until he tragically passed away.
Tomika - Then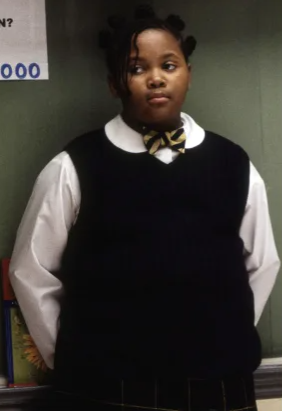 image source: The Sun
Tomika Songbird AKA Turkey Sub is a shy singer with one heck of a voice. Originally given the role of bodyguard by Dewey, Tomika has greater aspirations. In a touching scene, Tomika explains that she wants to sing, not be security, and wows Dewey with her Aretha Franklin style voice. She wows the band and the audience, and cemented herself as a great backing vocalist for the band.
Maryam-Hassan - Now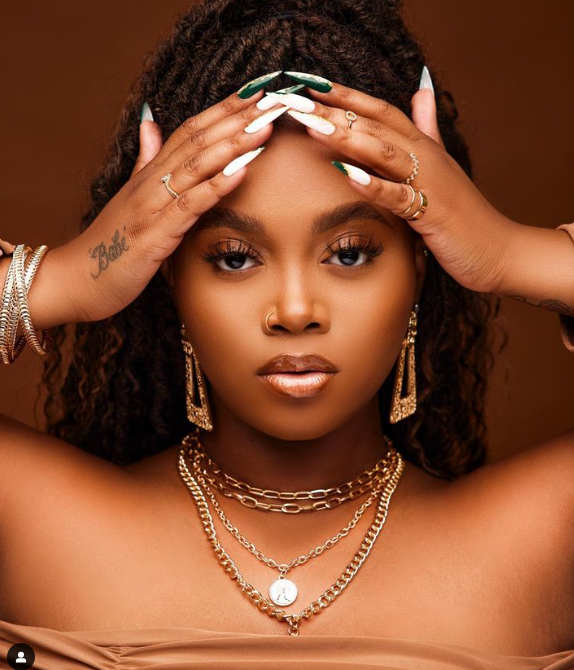 image source: instagram
Maryam-Hassan now models and is a singer/songwriter. She released her latest EP, Plush, in 2021 and sings under the stage name 'Mayhrenate' (pronounced Mare-En-Nate). I'm sure that Maryam will be putting out more records in future, and I for one can't wait to her more of her angelic tones. Mara yam is also a prominent model and boasts over 15,000 Instagram followers!
Billy - Then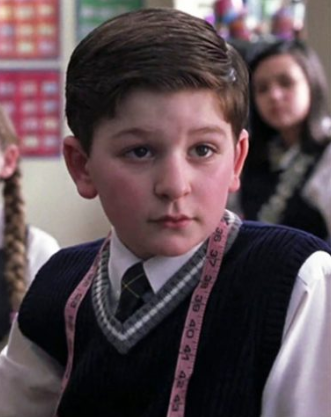 image source: gaytimes
What's a band without its own unique style? As somewhat of a stylist and fashionista, the role of hair and makeup was given to Billy, AKA Fancy Pants! Billy's unique sense of style represented the band perfectly, as he had them dress in punk rock style school uniforms. His dress sense undoubtedly helped the band win the battle of the bands competition. Can you imagine if you turned up to school like that?
Brian Falduto - Now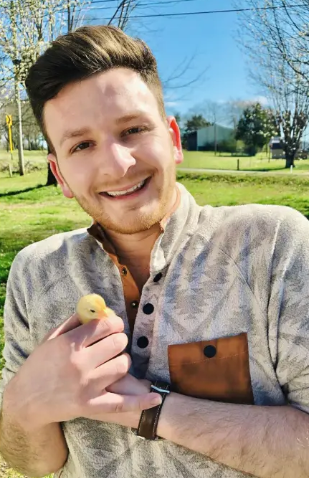 image source: pagesix
Brian told interviewers that after being cast as the 'stereotypical gay character' on School Of Rock', he found it hard to be comfortable with his own sexuality. Although he wasn't in the actual School Of Rock band, his career stuck in a musical vein as he is now a singer prominent in the gay country music scene. Billy enjoys his music and it's great to see he has taken his career by the horns and is guiding it where he wants to be.
Marta - Then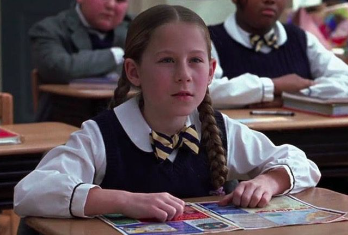 image source: digitalspy
Marta, also known aptly as Blondie by Dewey Finn is one of our 3 back up singers. She may be small, but her voice packs a big punch. Taking cues from artists like Stevie Nicks and Janis Joplin, Marta has big boots to fill. I'm sure that anyone would agree that although she's a backup singer, Marta could have been star of the show, isn't that something we'd love to see in the future?
Caitlin Hale - Now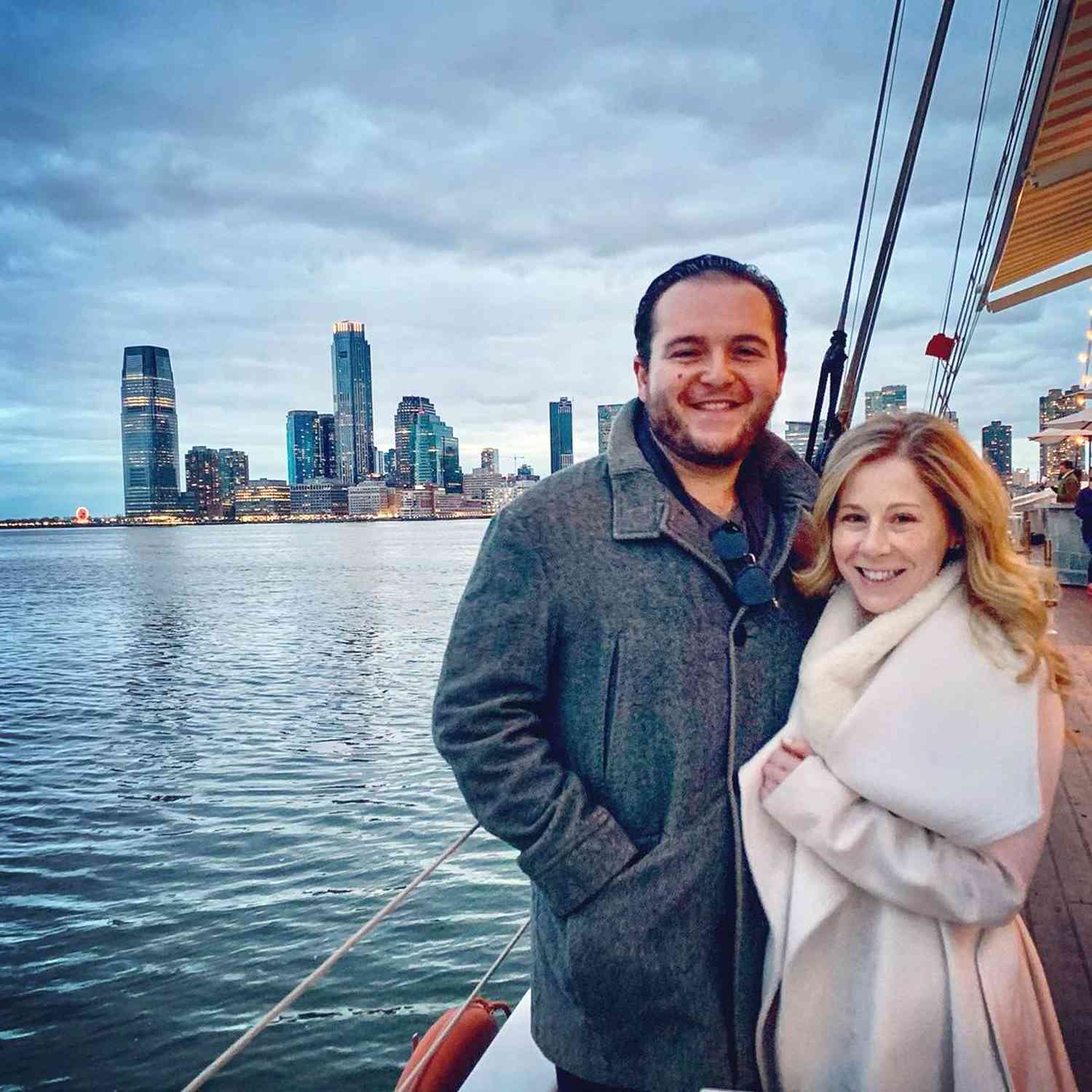 image source: people
Born in 1991, Caitlin Hale started her career in child acting. As she transitioned to adult life she starred in other films like Grimmerson Manor, as well as a host of Nickelodeon shows. Caitlin still enjoys belting out a ballard, but completely had a career switch up after she graduated from the University of Miami School of Law. She's now an OB-GYN Ultrasound Technologist!
Lawrence - Then
image source: wireimage
Lawrence, although shy at first, definitely has charisma. He's the techno keyboard player of the band, transitioning from his more classical piano playing background. Robert earns the nickname 'Mr Cool' and its clear to see why. After his makeover he turns from the ugly duckling to a beautiful swan... A swan with insane spiky hair and aptitude for shredding keyboard.
Robert Tsai - Then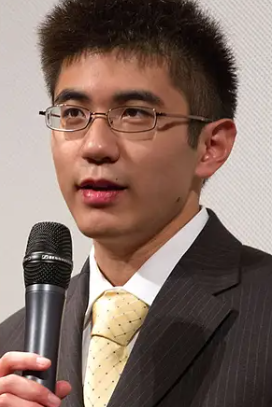 image source: insider
After filming School Of Rock, Robert Tsai carried on playing keyboard and piano, and went into this as his main career. After he graduated from Dartmouth College, New Hampshire, Robert went in to teaching. He is still currently teaching, sharing his skills with the younger generations and hopefully inspiring a new fleet of rock and roll keyboard players.
Alicia - Then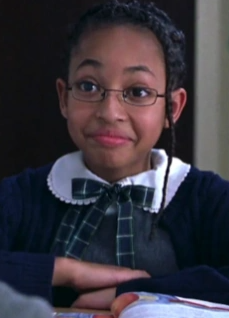 image source: fandom
Alicia, known to Dewey as 'Braceface' is the final backing singer in our look back at the School Of Rock cast. She's smart, sassy and knows she can sing. With the help of Marta and Tomika, she helps to elevate the band to new heights and always leaves the audience begging for more. Alicia's parents aren't best pleased about Dewey taking away from her studies, but they soon come around.
Aleisha Allen - Now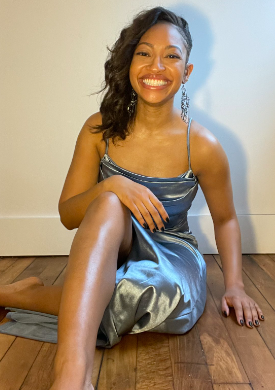 image source: twitter
It looked as though Aleisha was set to carry on her acting career, after staring in the movie You're Nobody Till Someone Kills You in 2012. However like some of her co-stars, Allen has decided to flip her career path on its head. She is now a speech-language pathologist with over 10 years of experience. It's fair to say she no longer deserves the nickname brace face, look at that smile!
Frankie - Then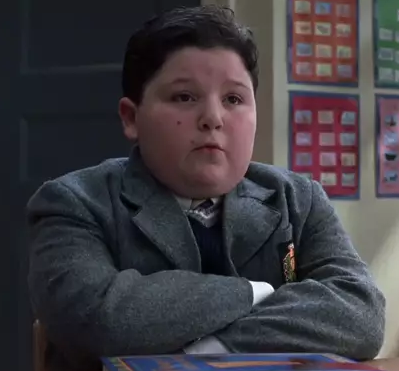 image source: unilad
Frankie. The Tough Guy. All of the worlds greatest bands would be nothing without security, and the same fact rings true here. Frankie is employed to make sure no teachers hear the band practice, and if they do, to keep them out! With the help of Gordon the roadie, they make sure shows run smoothly and without any unnecessary aggravation or interruption.
Angelo Massagli - Now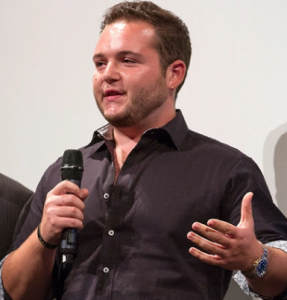 image source: the sopranos wiki
Angelo Massagli has starred in some pretty huge shows after his debut appearance in School Of Rock. From the Sopranos to Stuart Little, Angelo has shown he really does have the range of a fantastic actor. Angelo began dating School Of Rock co-star Caitlin Hale in 2021. Fingers crossed for a musical wedding and who knows, maybe even some musically talented babies one day too!
Rosalie Mullins - Then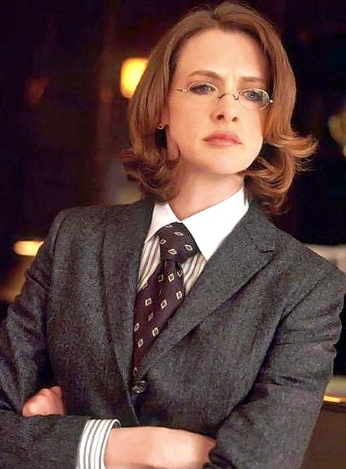 image source: twitter
Rosalie 'Roz' Mullins is the uptight, stressed and overworked principal at Horace Green Prep School. She wouldn't ever allow a teacher to take a class of kids to the battle of the bands... unless Dewey can somehow persuade her. With a mutual love of rock singer Stevie Nicks, the pair bond and share a couple of beers. Roz learns to relax and enjoys a rockin' show!
Joan Cusack - Now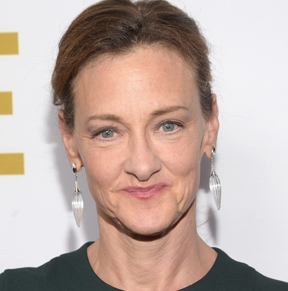 image source: justjared
Joan Cusack has had a vast and varied acting career. Beginning her career in the late 1980's, she starred in films such as 'Working Girl' and 'Where the Heart Is'. She has received several awards, more recently an Annie Award for being the voice of, get this, Jessie from Toy Story! Who Knew? Joan is clearly an industry talent and is currently working on fresh projects, although she is winding down a bit more these days.
Ned Schneebly - Then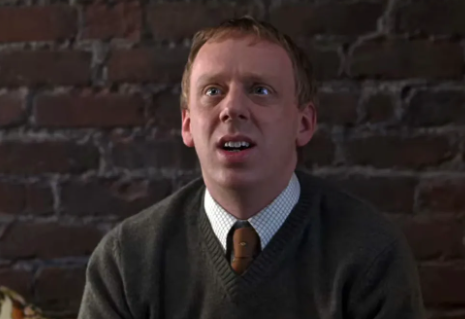 image source: vaugevisages
Don't be such a pushover Ned! Poor Ned, he quit his band to pursue a career in teaching, but is it really where his passion lies? Unlike his roommate Dewey, Ned got a girlfriend and chose to grow up. When Ned finds out his temping role was intercepted by Dewey, he understandably loses his cool. However after seeing all Dewey has achieved with the kids, he can't help but be proud.
Mike White - Now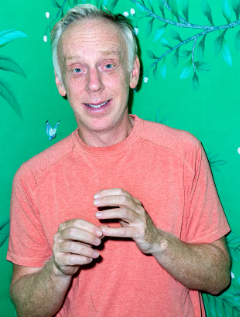 image source: New Yorker
Mike White is a writer, producer, actor, you name it, he's done it. He actually wrote School Of Rock, along with many other award winning films. Mike is still in the world of acting, more recently writing, producing and directing the hit HBO series, 'The White Lotus'. He still collaborates with School Of Rock star Jack Black, and has over 15 acting credits to his name.
Patty Di Marco - Then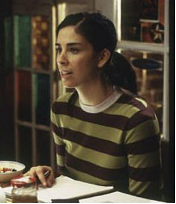 image source: screencrush
Pushy, domineering, Ned's Girlfriend? These two don't seem like a match made in heaven. Patty forced Ned to quit his band and get a real job, and she's trying to get Dewey to follow suit. With the threat of kicking out Dewey, she tries to persuade Ned that he needs to let his friend leave his life as he is nothing but draining. Patty leaves Ned after he chooses music and friendship over her, and he's all the better for it.
Sarah Silverman - Now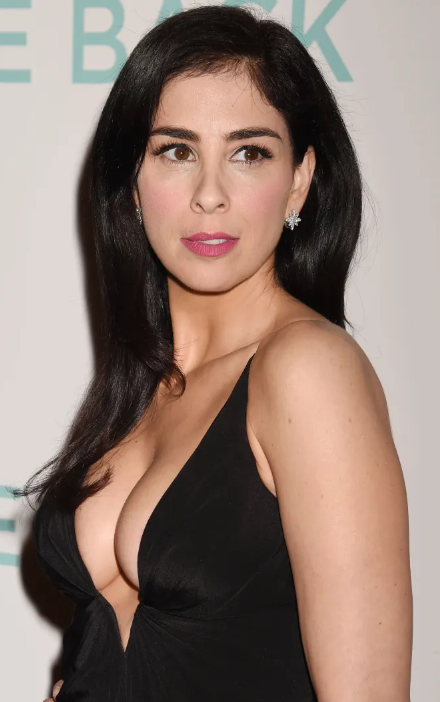 image source: time
Sarah Silverman, born 1970, rose to fame on sketch comedy show Saturday Night Live. She is an actress and now a stand up comedian, heading comedy shows and festivals all over the states. She discussed taboo subjects within her comedy shows, and delivers punchlines in her classic deadpan style. She has worked on several other TV shows and still loves acting.
Spider - Then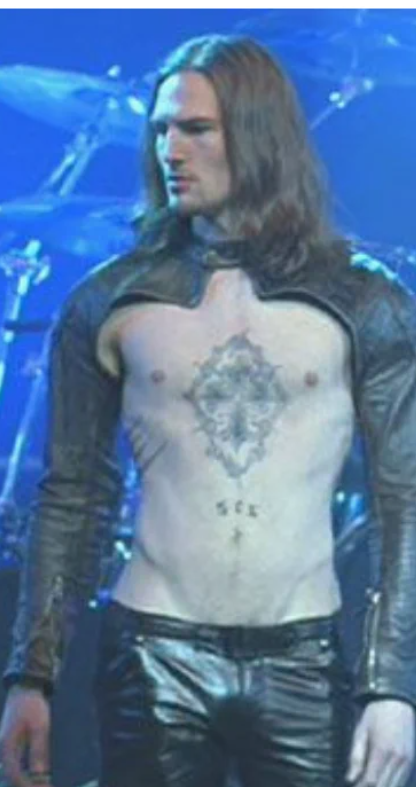 image source: twitter
Spider, a real rock and roll star. Spider is one of the band members of a rival band in the competition. Although his band win the battle, the crowd favorite is still the School Of Rock. Spider seems to have a favorite of his own, and tries to flirt with Horace Green Principal Roz. His iconic chest tattoo and leather pants are now etched into our memories.
Lucas Babin - Now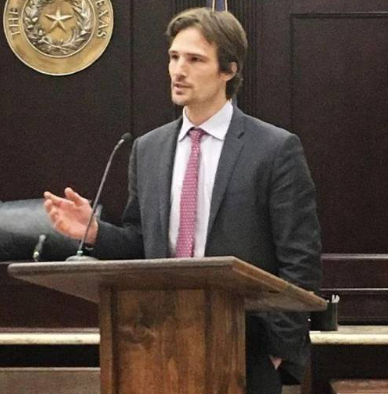 image source: unilad
Perhaps the biggest career change was for our rock and roll guitarist, Lucas Babin. After leaving the limelight he went back to school to study law, and is now District Attorney in Tyler County, Texas. Crazy to think that behind all the paperwork and under the suit is our rock and roll god of guitar Spider. maybe one day we'll get to see he shred again!
Surprising facts about School of Rock you need to know: the young cast members all played their own instruments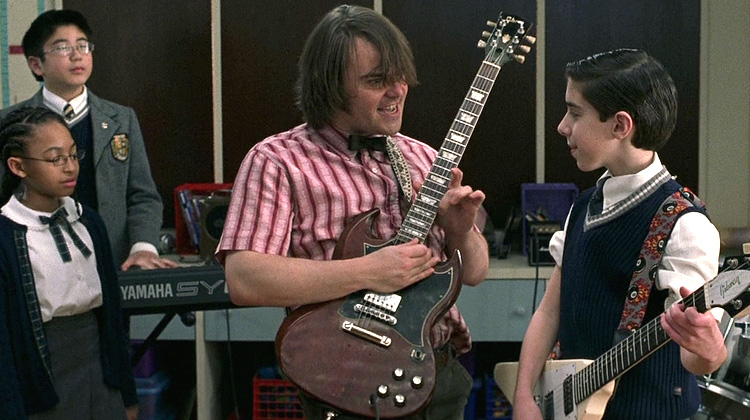 image source: pluggedin.com
One of the reasons the student cast were hired were of course for their acting chops, but it was also a huge bonus that they could actually play their own instruments. Every student cast could really play their chosen instrument in real life, too, so every scene they're playing is actually them playing and not pretending to know how to play! At least in the film they knew how to play to begin with so the actors didn't have to act like they were bad!
A bunch of musicians and bands helped with the movie's soundtrack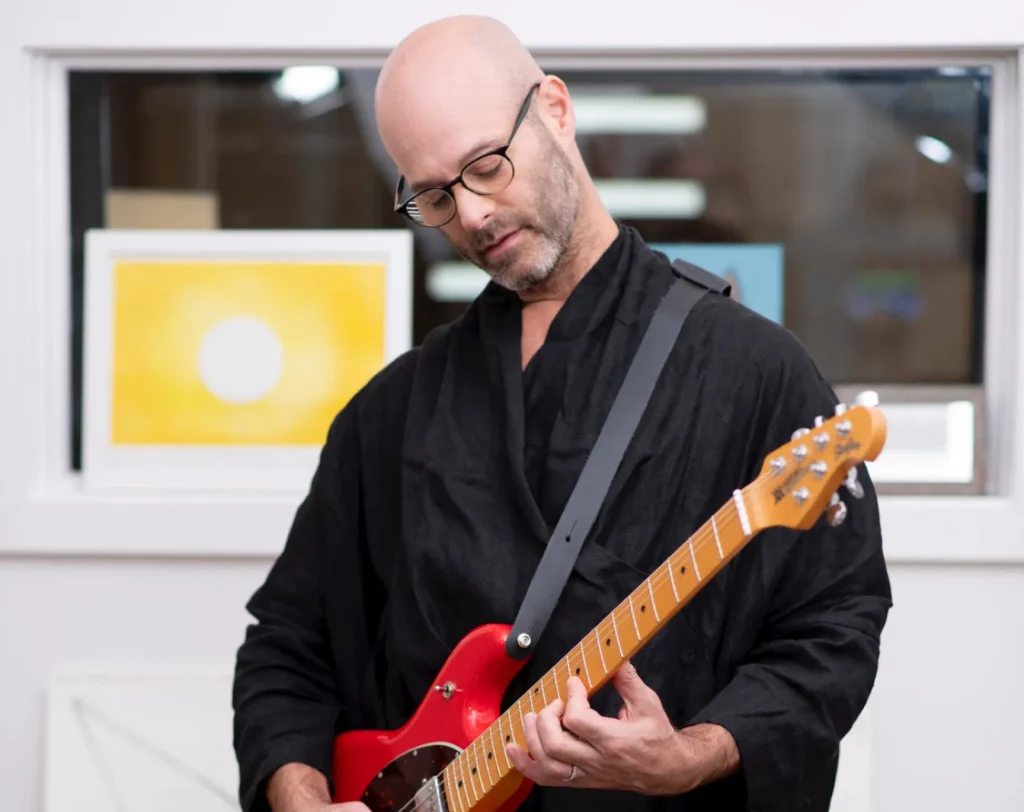 image source: music.mxdwn.com
The movie is of course an iconic movie, but so are all the songs in it, too. For the whole movie, there were a ton of musically talented people that helped with the music, and we don't just mean Jack Black himself! Craig Wedren from the band Shudder to Think, Sonic Youth's Jim O'Rourke and even Liam Lynch from Black's very own Tenacious D all helped with the music in the movie.
The script was written specifically with Jack Black in mind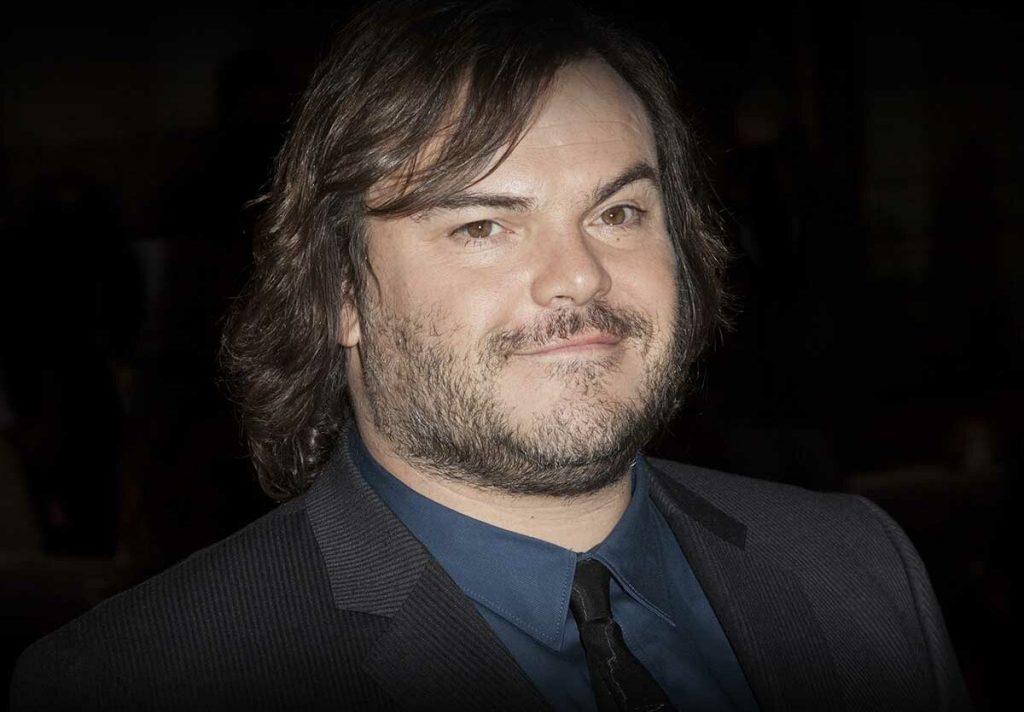 image source: nationaltoday.com
We can't imagine anyone else playing Dewey Finn in the film other than Jack Black, and that might have something to do with the fact it was written with Jack Black in mind. The screenwriter wrote the script for the movie specifically for Black to take the leading role as Dewey Finn - and we're glad that he did, and even more glad that Jack Black accepted to play the role!
And the screenwriter also appeared in the movie as a character...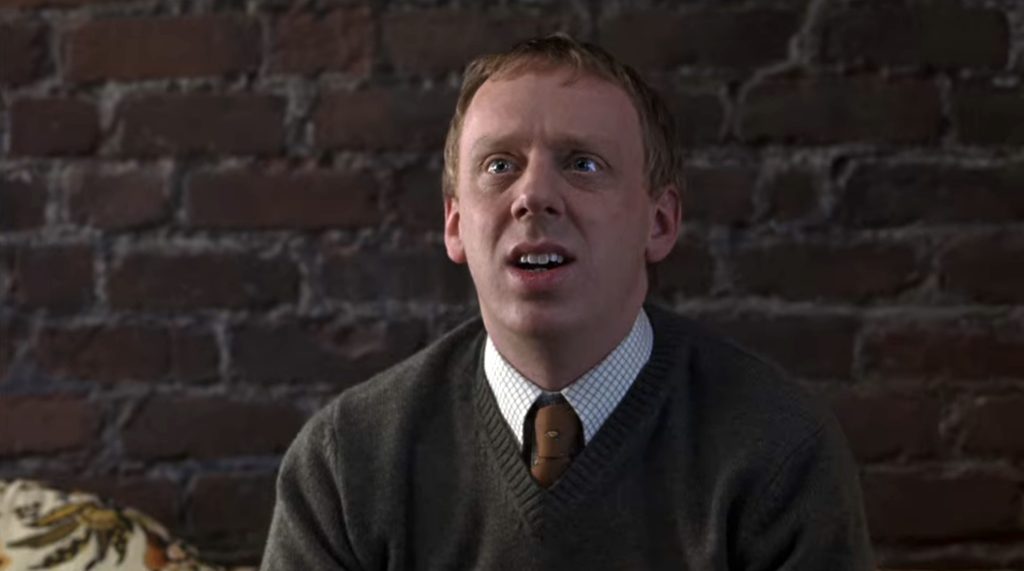 image source: vaguevisages.com
Speaking of the screenwriter - did you know he actually appeared in the movie? And we're not just talking a blink-and-you'll-miss-it cameo, he actually had one of the main roles - as Dewey Finn's roommate, Ned Schneebly! And we mean the real Ned Schneebly, not the one Dewey pretends to be, of course. Mike White is an American writer, actor and producer.
Jack Black actually wrote most of the songs there and then in the classroom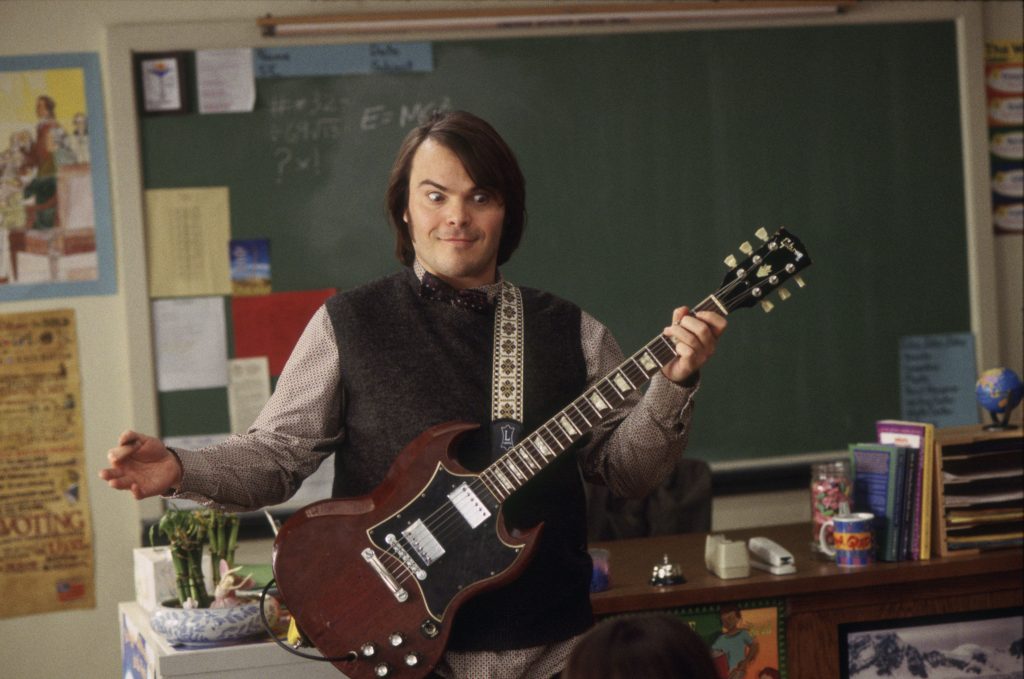 image source: imdb.com
One of the beautiful things about the movie is the 'stupid made up' vibes of some of the best songs, including Jack's song about Math and his asking all his students what they're really ticked off about. Though you could think all these songs were planned and made up ahead of time, Jack Black was actually responsible for making up most of them on set in the classroom.
The deleted scene of Dewey singing Happy Birthday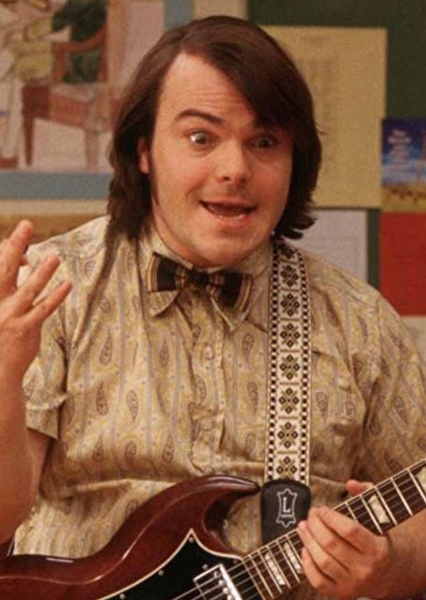 image source: fancasting.com
If everything we got in the movie was so awesome, then think how good the deleted scenes must be too! There was actually one deleted scene where Dewey actually goes to the house of his brother in order to ask for money. At the time, they're in the middle of his nephew's birthday celebration, and Dewey ends up singing Happy Birthday on his guitar in way of a gift.
And another of Dewey and the principal making out!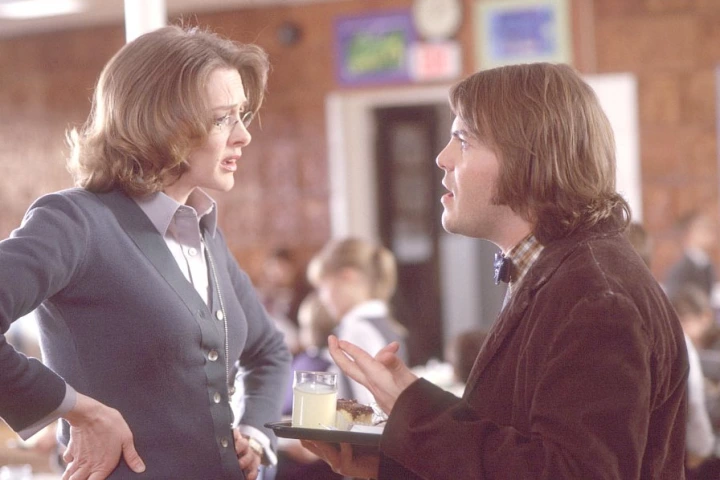 image source: entertainment.time.com
We know that in the movie there's obvious chemistry between Dewey and Principal Mullins, though we never see them do anything about it. That underlying chemistry might have something to do with the fact that they were actually supposed to make out - in Dewey's van, of all places! During the scene after they've been to the bar, instead of making out, the movie changed it to the conversation of what Mullins thinks about herself.
Jack Black has said this was his most demanding role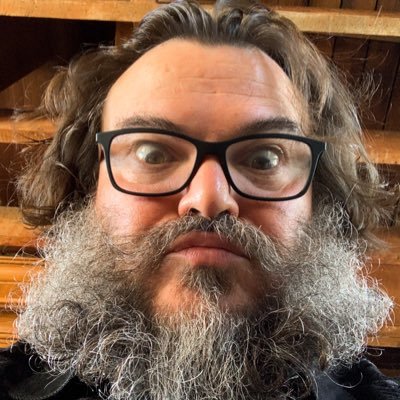 image source: twitter.com
People in show business will tell you that you should never work with kids or with animals - and Jack Black has said this was his most demanding role because of having to work with so many kids, as well as acting and playing music with them. Luckily, he was joking - as he does - but it still must have been quite a lot of energy needed on set! He's got bags of that, though.
But he stuck around and played games with the kids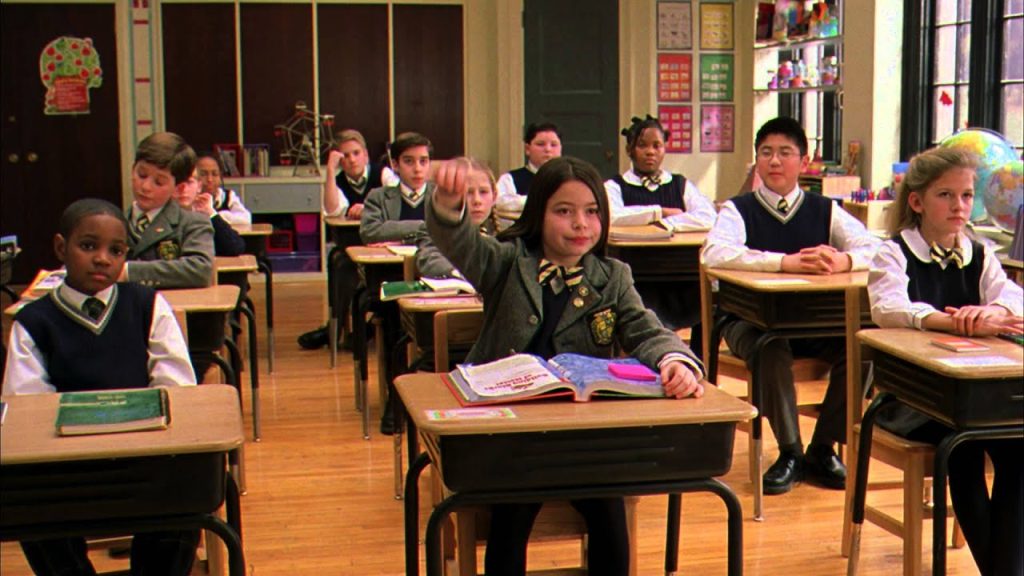 image source: heyalma.com
He never got tired of being around the kids though and didn't clock off set completely when his scenes were done - he hung around between takes to play games with the young cast instead! This must have made a huge difference in their chemistry on screen and for the kids to get comfortable around such a big star as Jack Black (though we bet he wanted to play the games just as much!).
Summer was supposed to be blonde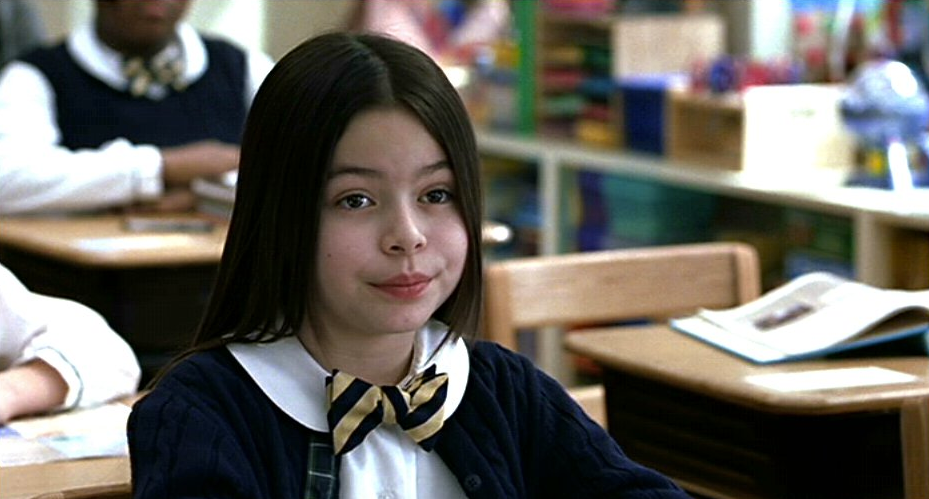 image source: hellogiggles.com
Summer - our favorite band manager - was originally supposed to be a blonde who could sing exceptionally well, a sort of 'Britney Spears' type girl. Obviously that changed a lot in the end, not only with her looks but also the fact that she couldn't sing very well. In real life, the actress could sing, but she had to learn how to sing badly in order to do the 'Memory' scene in the movie.
Lawrence's actor would ruin a lot of shots by laughing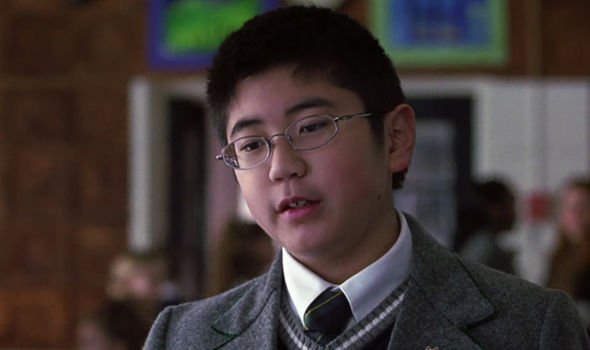 image source: express.co.uk
In a film like this, you wouldn't blame the adult actors for cracking up laughing all the time, let alone the young actors still finding their experience. The actor who played Lawrence on keyboard, Robert Tsai, was one of the worst for breaking into laughter during takes, so much so that he would ruin a whole bunch of shots that had to be redone several times!
Jack Black loved the scene where he talks about his weight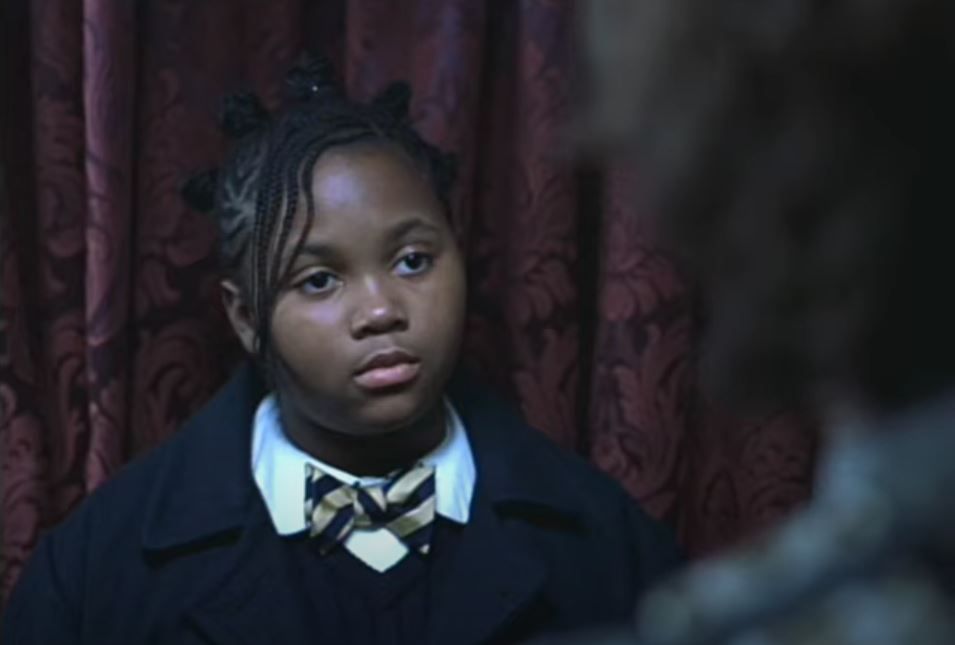 image source: digitalspy.com
Of all the memorable scenes in the movie, there's one in particular where Dewey has a heart to heart with classmate Tamika, where she thinks people will laugh at her because of her weight. Dewey then has some inspirational things to say, including about his own weight (and thereby Jack Black's weight) and the actor himself has said that's one of his favorite scenes from everything he's done!
There was a reunion in Austin, Texas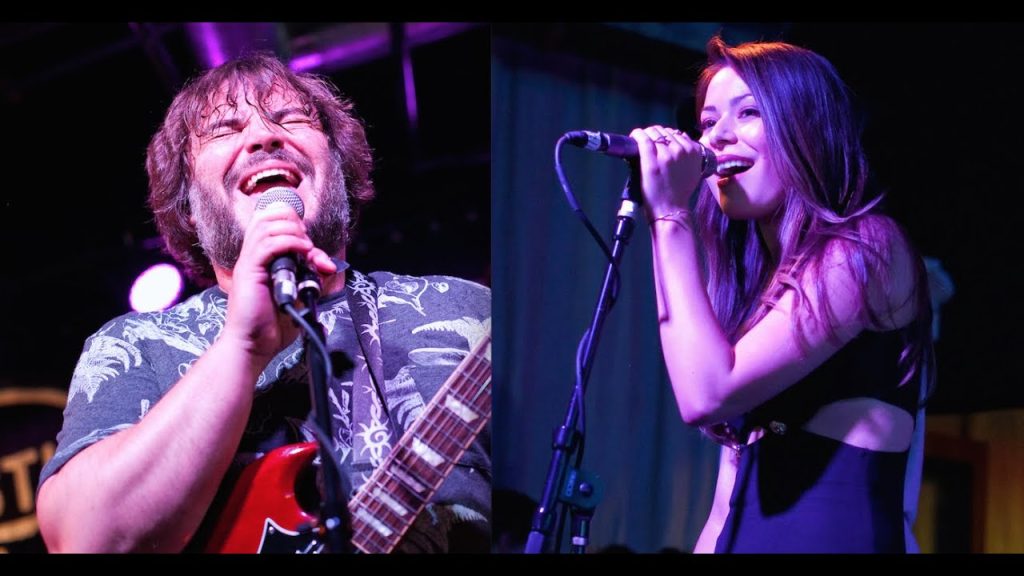 image source: youtube.com
Such a big hit movie like this wouldn't be complete with a reunion, especially because we want to see all the young cast all grown up! There was in fact a reunion for the movie that took place in Austin, Texas - funnily enough, the state the movie was originally going to be set before it switched to New York - with the reunion taking place 10 years after the original film. They even played music together!
Some thought Jack Black might be a 'negative influence'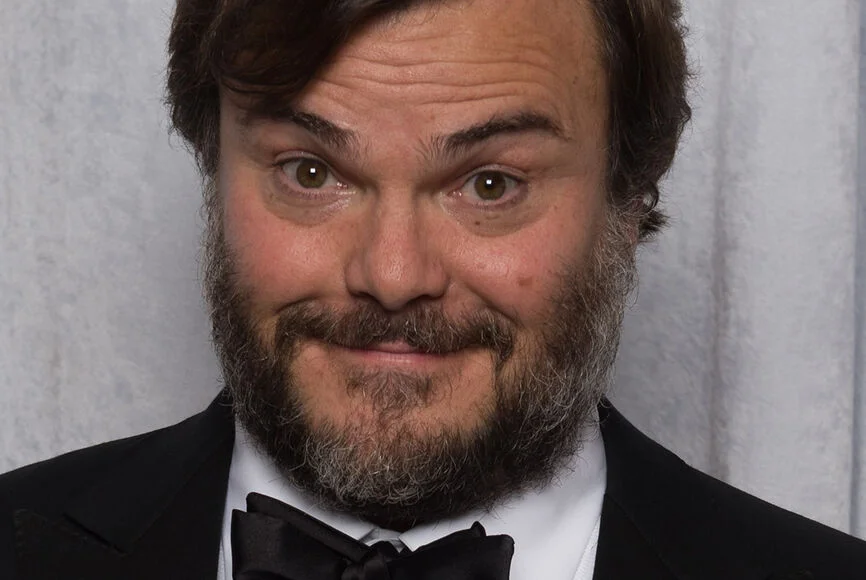 image source: goldenglobes.com
In a real life situation not so distant from what happens in the movie, some of the real life parents of the student cast actually had misgivings about the movie - specifically, that Jack Black might be a negative influence on their children! Some people obviously have negative ideas about that 'rock n roll' lifestyle and the fact that Jack Black was known for his out there stage and music performances.
Could a sequel be in the works?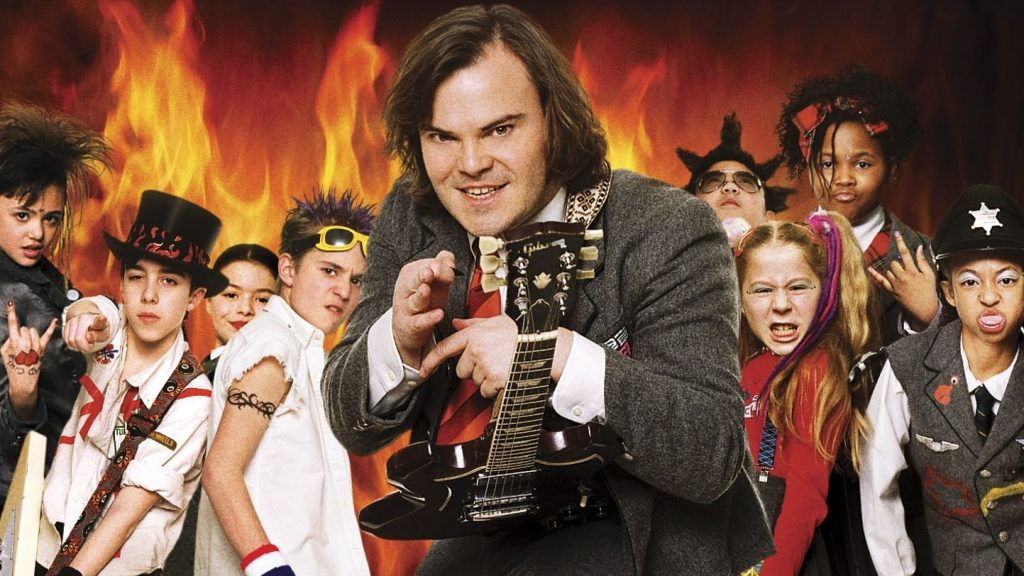 image source: giantfreakinrobot.com
Of all the movies in the world, this is one we REALLY need a sequel for - and it's good and bad news. The good news is there has definitely been a sequel in discussion between Jack Black and original screenwriter Mike White, but the bad news is we don't have anymore information about it or any idea of a production or release date! Fingers crossed it's going to happen so we can rock out again.
The movie was actually inspired by a cult recording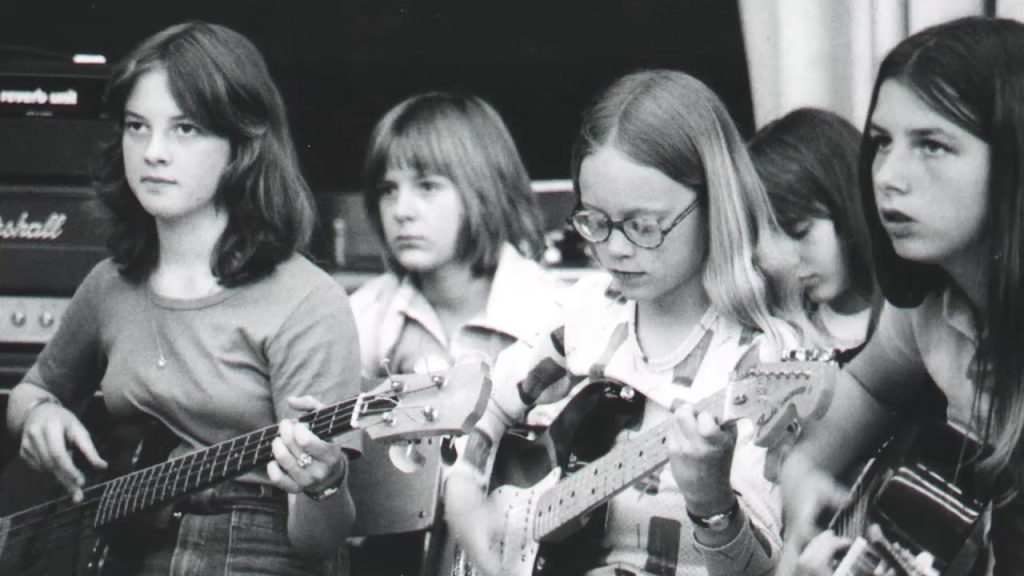 image source: youtube.com
The Langley Schools Music Project was something that happened back in the 70s where a teacher did recordings of songs with his students. It doesn't sound like anything too strange, but at the time, the records weren't well known, and when they were re-discovered they were considered kind of eerie and became a cult phenomena. When they were found again, they were a main source of inspiration for School of Rock.
The stage-diving moment was based on a real event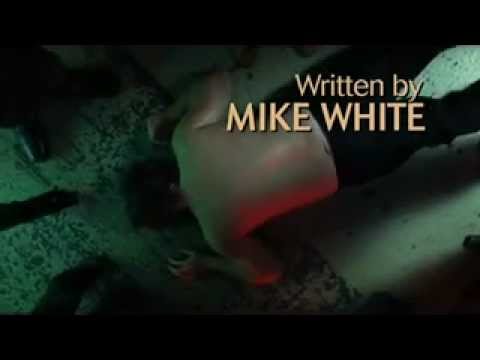 image source: youtube.com
There's a memorable moment in the movie when Dewey Finn tries to stagedive during his performance but - unfortunately for him - nobody catches him. While a comedy moment for the movie, and very in-keeping with the character, this was actually inspired by a real life event where Jack Black had seen it happen. Apparently the singer of the band The Cult had this happen to him!
Lawrence's actor didn't think he could do it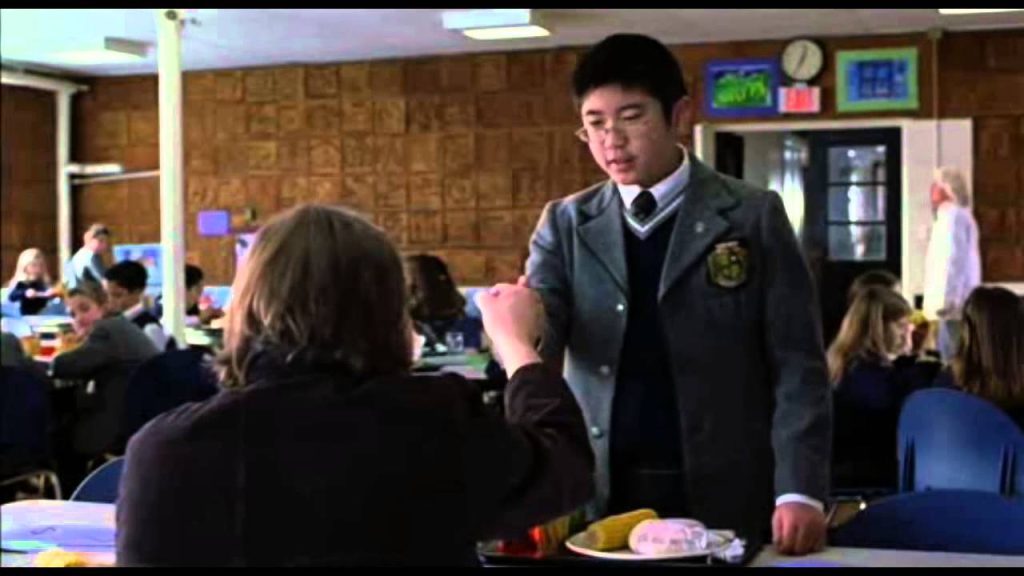 image source: youtube.com
In the movie, Lawrence has a heart to heart with Dewey where he tells him that he doesn't think he should be in the band because he's not cool enough. This scene was actually taken from a real life moment where the actor who played Lawrence told the movie runners that he didn't think he should be cast as Lawrence because he didn't think he looked cool enough to be in a band!
They only really used one hallway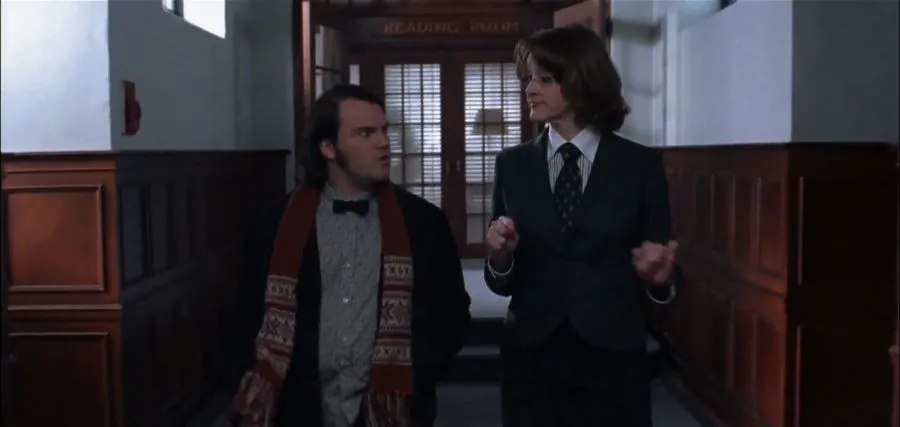 image source:
The school in the movie is HUGE, and in reality it was a college building that ended up playing the location for Horace Green Prep. In the movie, we see many different hallways and rooms, but actually, there was only one main hallway that was used for filming that just had its appearance changed all the time to fit the scene! We sure didn't notice so they did a great job.
Jack Black came up with all the nicknames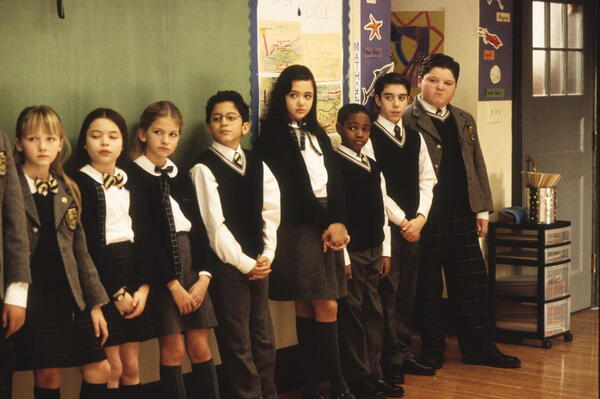 image source: yardbarker.com
Dewey has a great ton of names for all the members of the band, and his character seems to come up with them off the fly, like 'Fancy Pants', 'Turkey Sub' and 'Posh Spice'. While you might have thought that was in the script all along for them to be called that, Jack Black actually came up with all the nicknames for the students off the cuff - which isn't unusual for him!