Real People Next To The Actors That Portrayed Them
By Tianna Chen
3 weeks ago
1. Austin Butler As Elvis Presley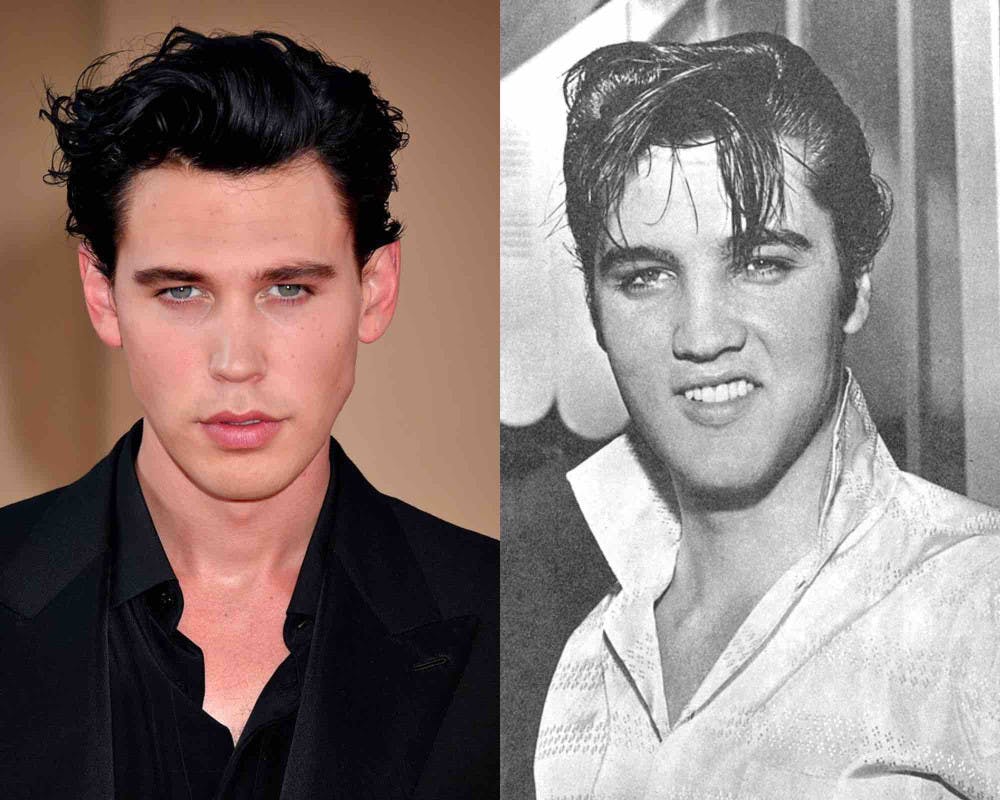 Image Source: The Tufts Daily
Austin Butler completely transforms into the icon Elvis Presley himself. He completely shape-shifted into this role. He watched and read about everything that the late star was in. The director himself confirmed that Butler sings all the songs in the movie on his own. It's like he brought The King back to life. Some say Butler still talks like Presley in his day-to-day life.
2. Cillian Murphy As J Robert Oppenheimer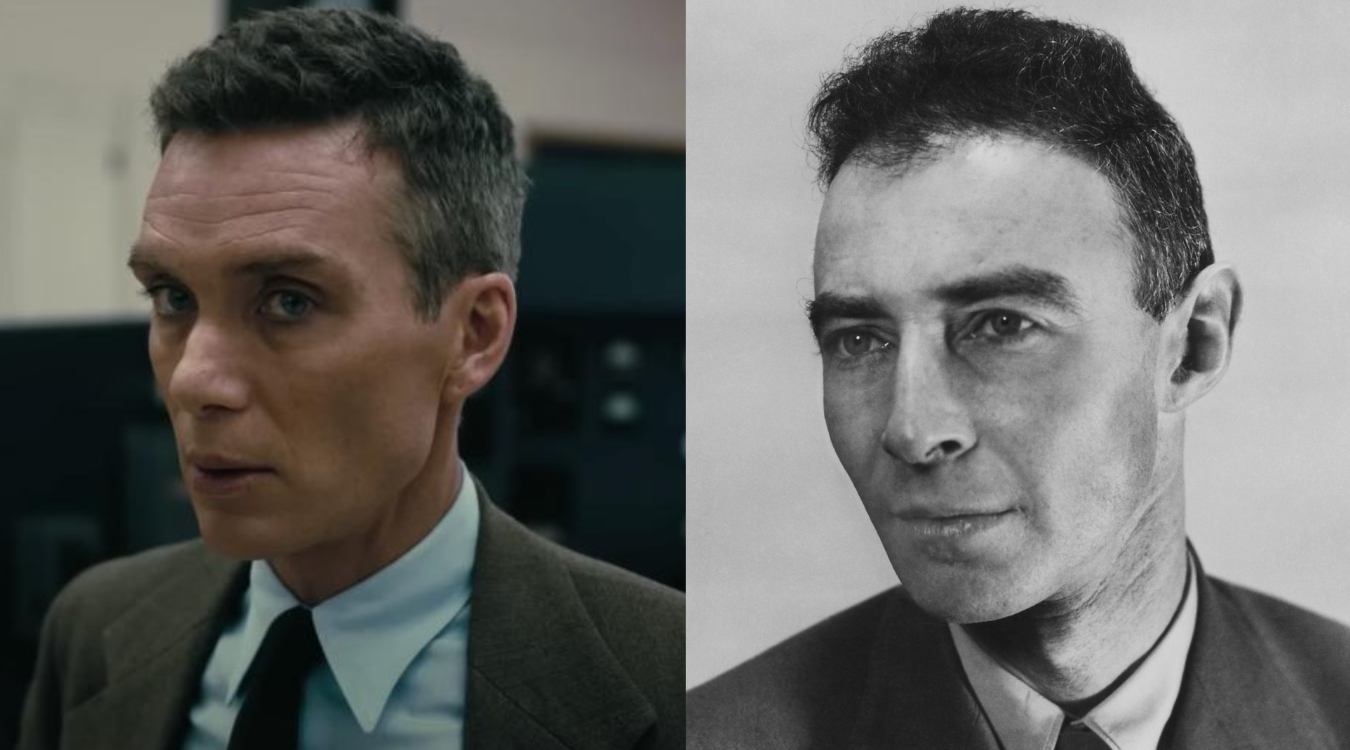 Image Source: Coming Soon and Wikipedia
Based on the real life American Scientist, J. Robert Oppenheimer, Christopher Nolan's take on the father of the atomic bomb has been all the chatter amongst movie-goers this summer. Played by Cillian Murphy, the actor reportedly lost 25 pounds in preparation for this role and would often skip out on diners with the cast to maintain his look for the movie.
3. Margot Robbie As Tonya Harding
Image Source: People
This summer's newest 'Barbie', Margot Robbie, has had a whirlwind of an acting career. Let's bring it back to one of her most iconic roles playing the former Olympic figure skating champion, Tonya Harding. Prior to filming. Robbie trained extensively 4 hours a day, five days a week for five months. Harding herself has seen the movie and told Robbie that "[they] did a good job.'
4. Andrew Garfield As Eduardo Saverin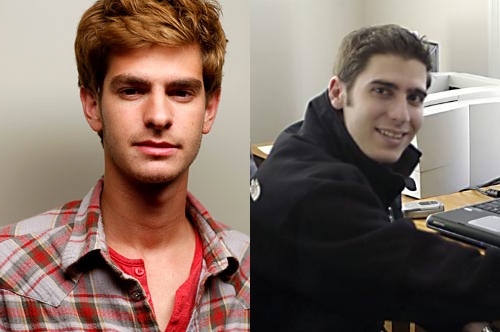 Image Source: Mediaite
Playing one of the founding members of Facebook, Andrew Garfield revealed that he initially was not a fan of his own movie. The main reason was because he was very critical about his onscreen performance. Nonetheless, the film itself was a commercial success and received much praise from audiences who deemed it as an 'authentic' story.
5. Evan Peters As Jeffrey Dahmer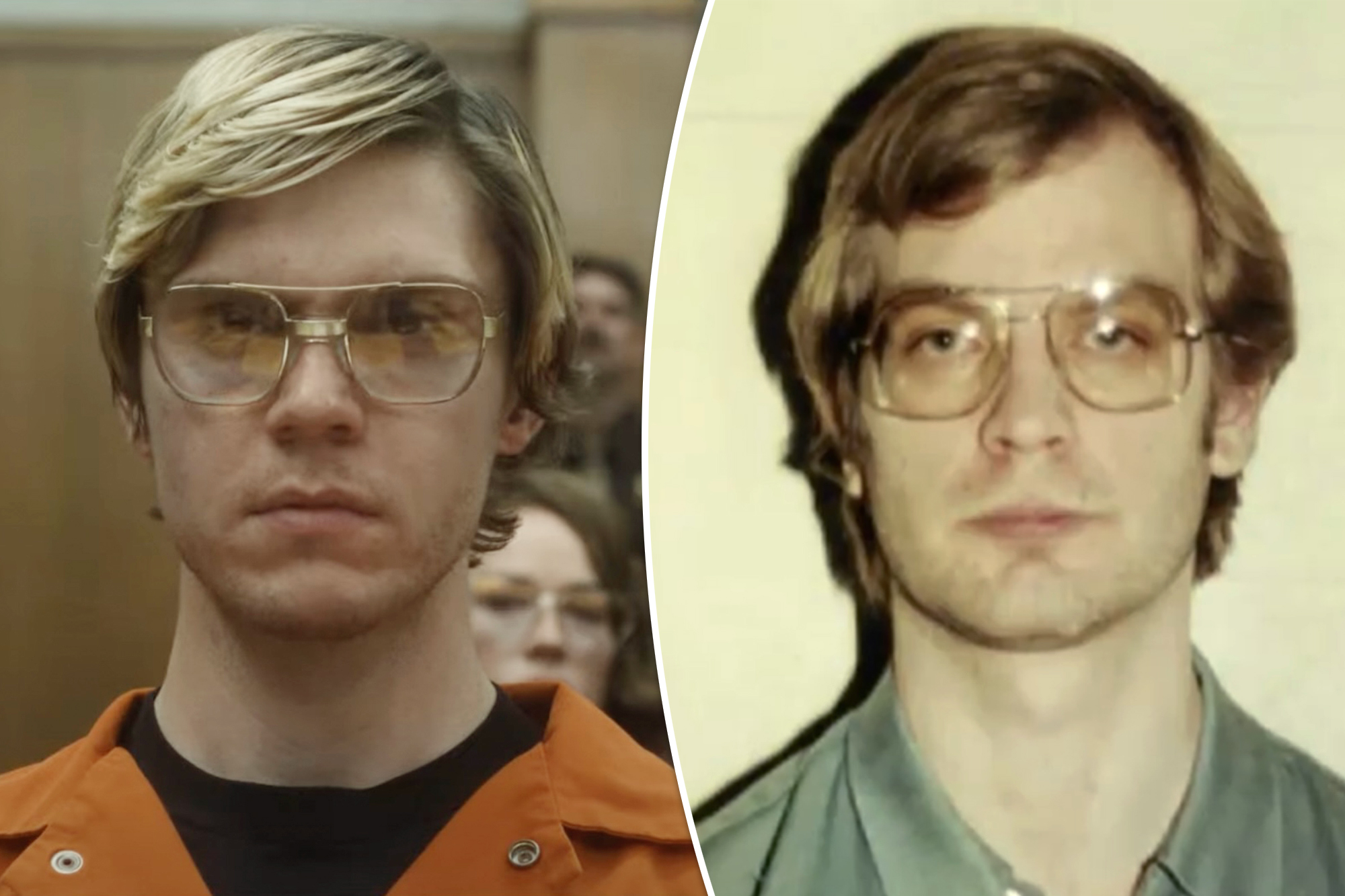 Image Source: NY Post
In his adaptation of the infamous serial serial killer, Evan Peters takes a deep dive into the mindset of a monster. He brought this character to life by studying Dahmer's numerous interviews and facts of the tragic case. Peters took things a step further and wore weights on his arms and legs to emulate Dahmer's chilling yet robotic demeanor.
6. Taraji P. Henson As Katherine Johnson

Image Source: Fashionista and Getty Images
One of Taraji P. Henson's favorite role she's ever taken on is playing Katherine Johnson in the critically acclaimed movie "Hidden Figures." Johnson was a leading mathematician at NASA who made space travel possible. Henson compliments both the movie and Johnson's contributions as this role made a huge impact on women and girls.
7. Josh O'Connor As Prince Charles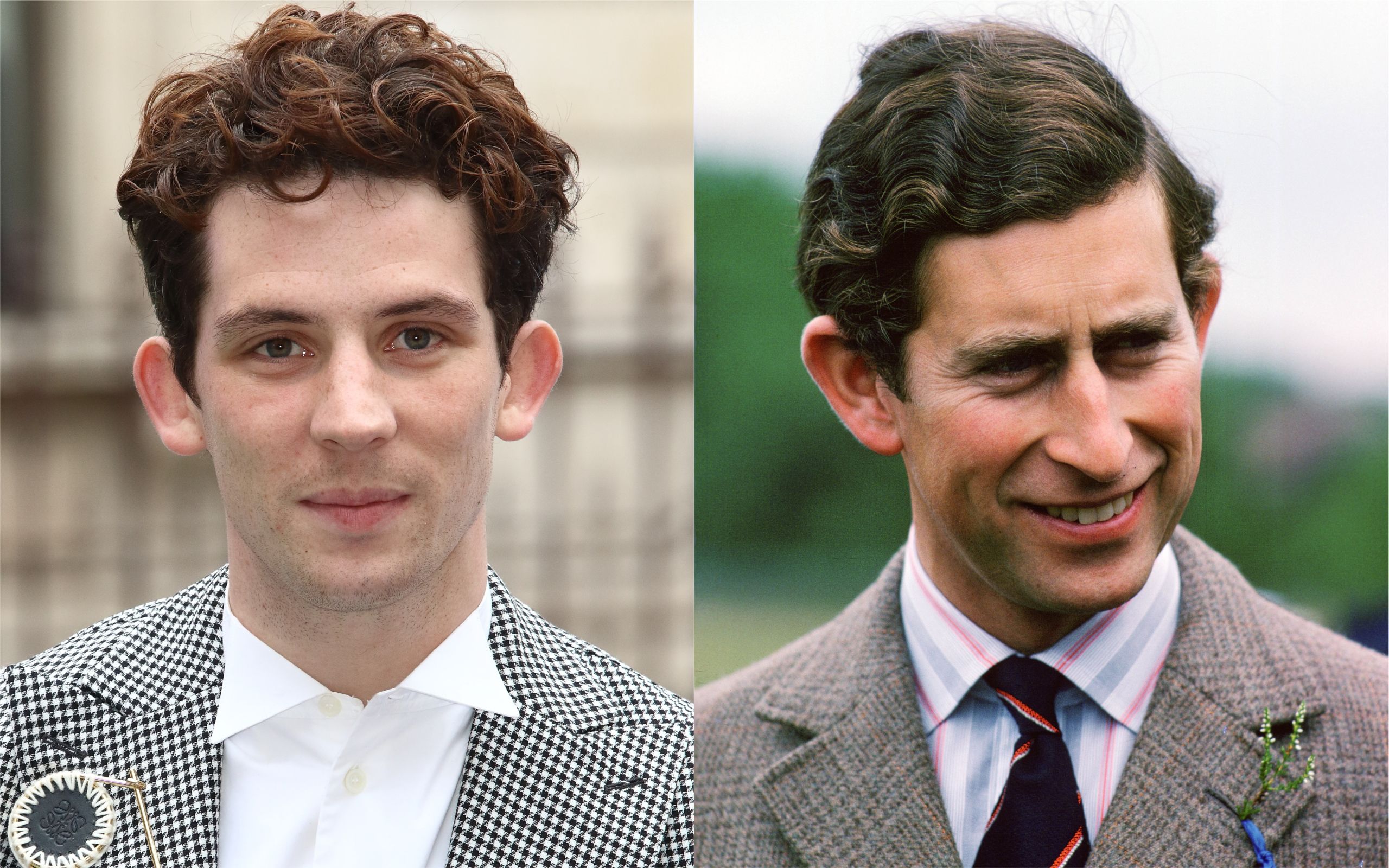 Image Source: Harper's BAZAAR
In Netflix's hit series, The Crown, Josh O'Connor played Prince Charles of Wales who was once named 'the most eligible bachelors in the world.' Conner played the younger version of Prince Charles. He left The Crown on season 5 but he's happy to see the show go on without him. It was difficult for him to empathize with Prince Charles for the sake of the role despite the actor disagreeing with many of his character's decisions.
8. Eddie Redmayne As Stephen Hawking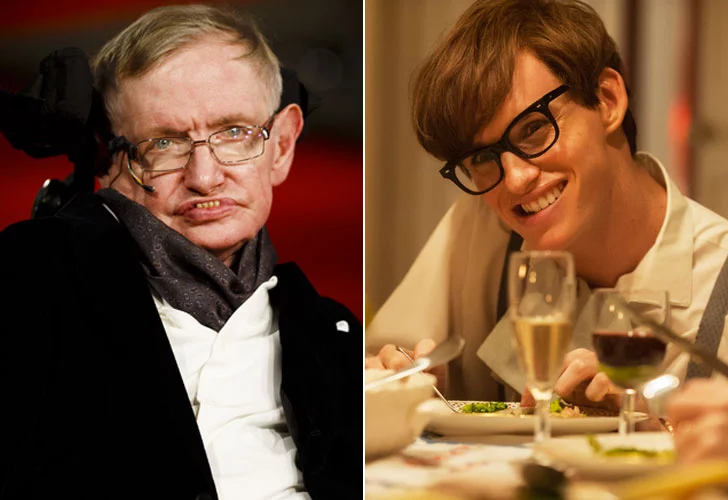 Image Source: POPSUGAR UK
Academy Award winning actor, Eddie Redmayne, brings out the humanity and mastermind of world renowned physicist Stephen Hawking. In preparation for this iconic role, Redmayne studied with real physicists in London to help him read and imitate Hawking's writings. In order to depict Hawking at different stages of ALS, interviewed numerous patients with ALS at a hospital.
9. James Franco As James Dean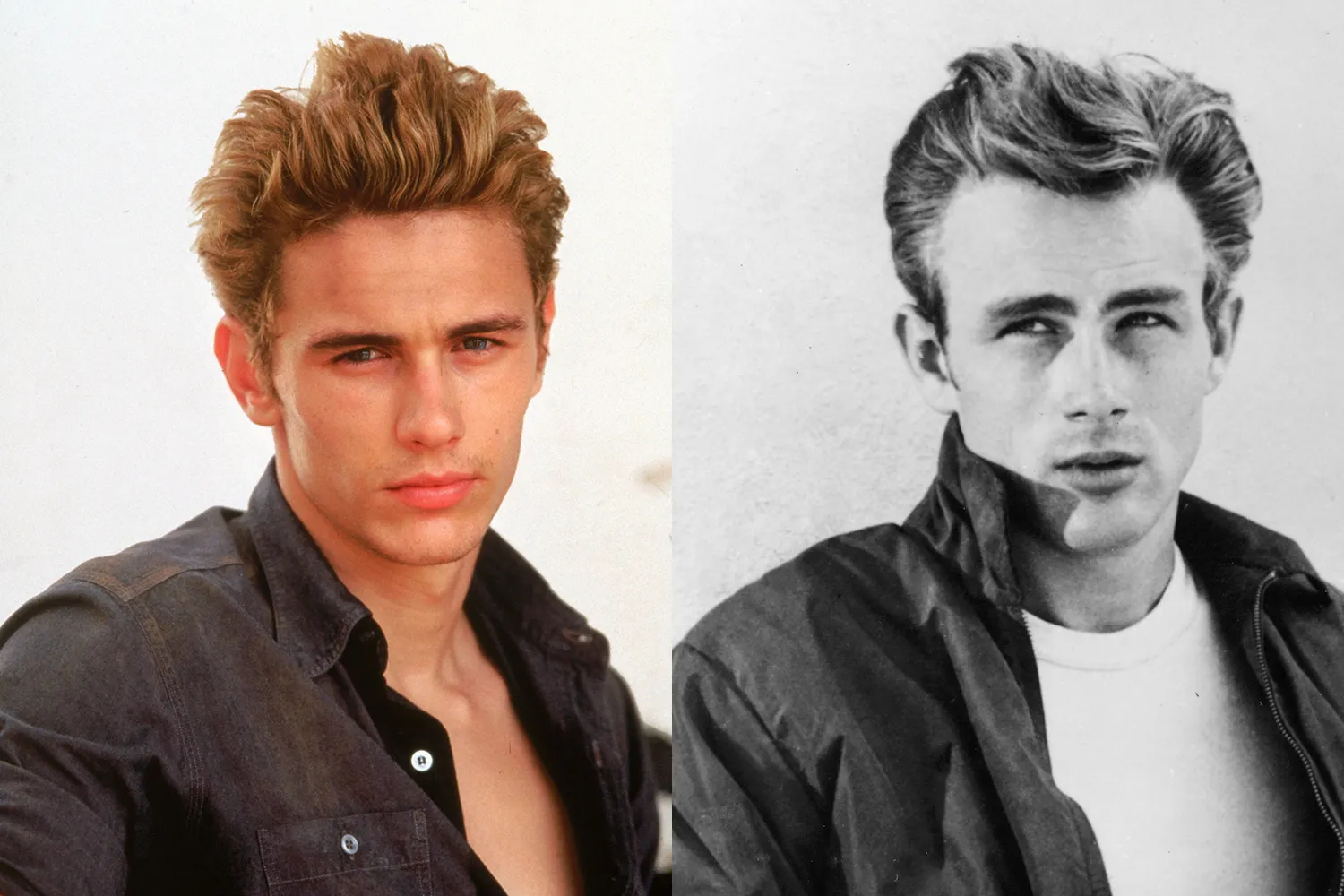 Image Source: Time
In 2001, James Franco was chosen out of 500 actors to star as the title role. Originally, he admitted he was afraid of being typecast. Nevertheless, he embodied the confidence and charm of the iconic late actor. Franco's portrayal of James Dean in the film was widely praised by audiences for capturing the authenticity as well as Dean's mannerisms and speech patterns.
10. Michelle Williams As Marilyn Monroe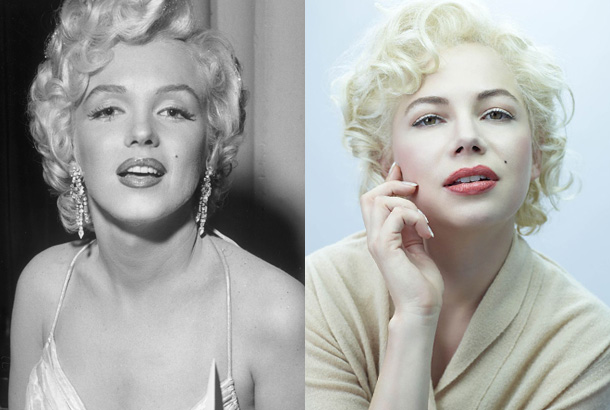 Image Source: Snakkle
In another portrayal of a late actor's life, Michelle Williams plays legendary Hollywood actress Marilyn Monroe in "My Week With Marilyn." Williams was able to showcase both sides to Monroe's life — from the glamorous public persona to the vulnerable private struggles she faced as a public figure. This role earned Williams her first Academy Award nomination for best actress.
11. Will Smith As Chris Gardner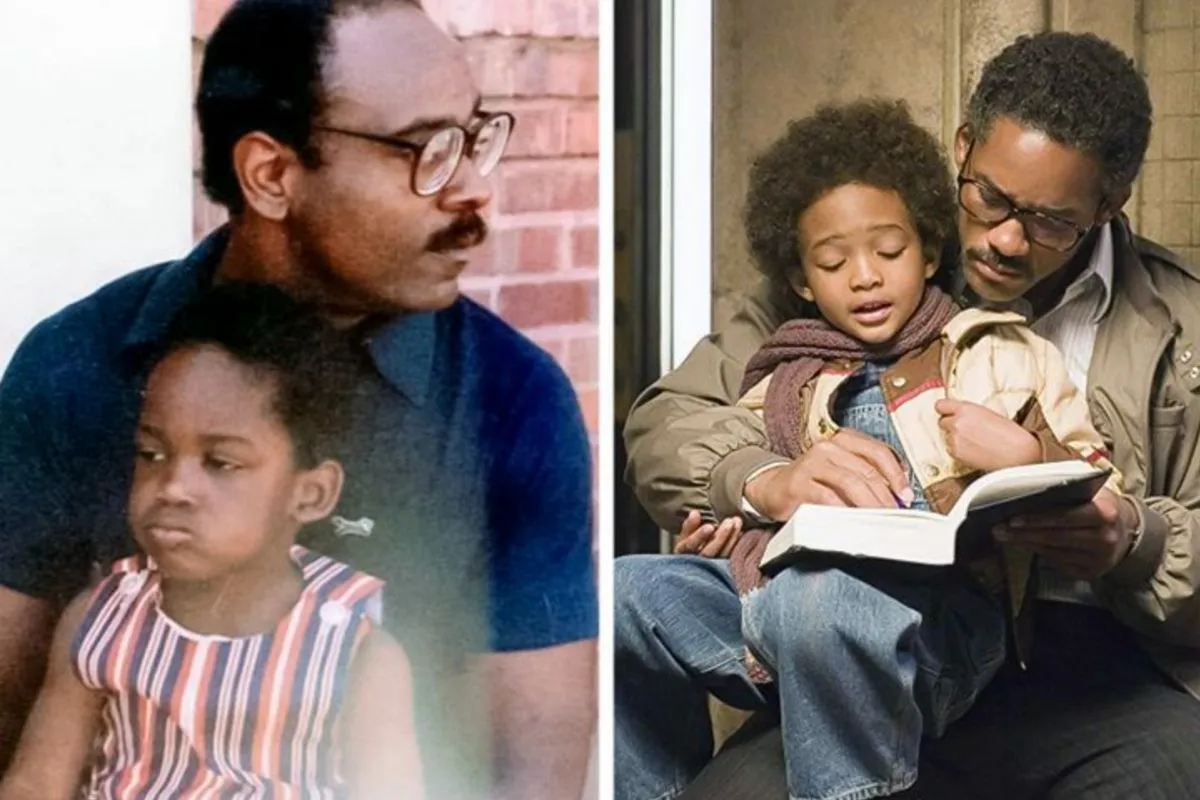 Image Source: Rare.us
In "The Pursuit of Happiness," Will Smith showcases a moving and inspiring performance as Chris Gardner. Gardner began as a struggling salesman who became homeless along with his son. Smith's versatility as an actor allowed him to capture the emotional depth of Gardner's journey. The heartfelt onscreen chemistry between Smith and his real-life Jaden Smith adds the cherry on top to this film.
12. Tom Hardy As Ronnie AND Reggie Kray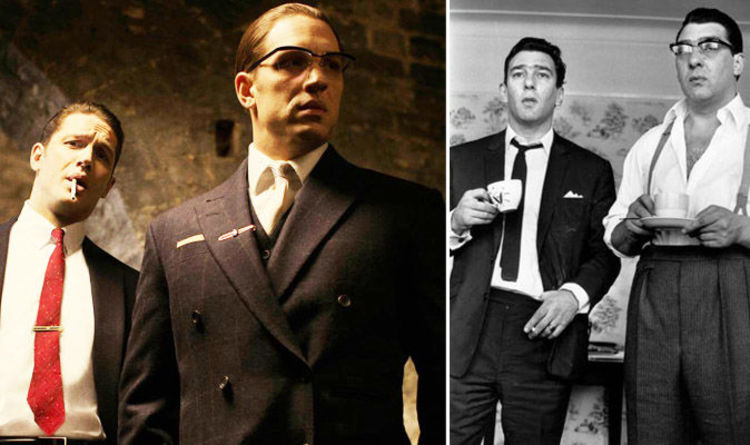 Image Source: Daily Express
Tom Hardy portrayed both Kray twin brothers who were once one of London's most notorious gangsters and the impact they had on the London crime scene. For "Legend," Hardy plays two distinctly different personalities by depicting Ronnie Kray as mentally unstable and sadistic while Reggie Kray as level-headed and strategic.
13. Leonardo Dicaprio As Jordan Belfort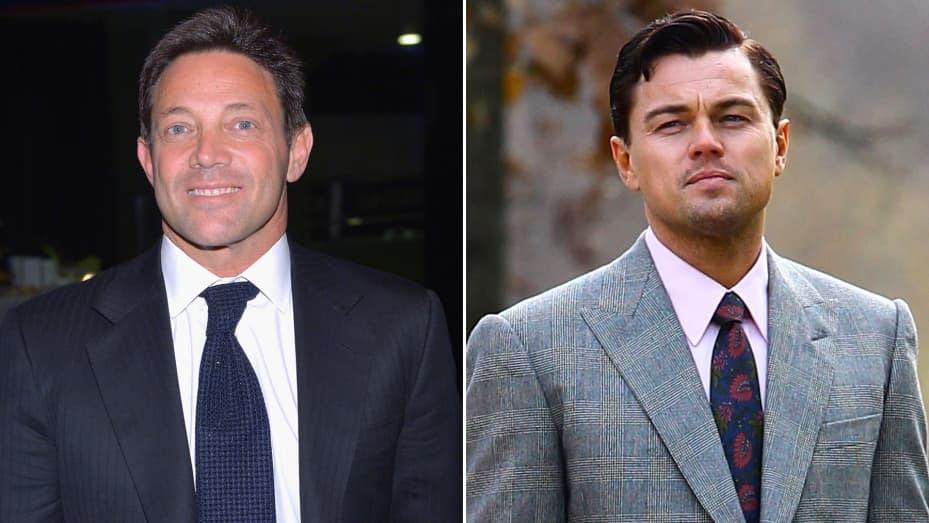 Image Source: CNBC
In one of his most memorable and acclaimed roles, Leonardo DiCaprio plays Jordan Belfort, a former stockbroker on Wall Street. Diving into the morally ambiguous lifestyle of Belfort, DiCaprio's delivery of Belfort's charm and charisma yet arrogance and recklessness earned him critical acclaim. This includes multiple award nominations, and an Academy Award for Best Actor.
14. Rami Malek As Freddie Mercury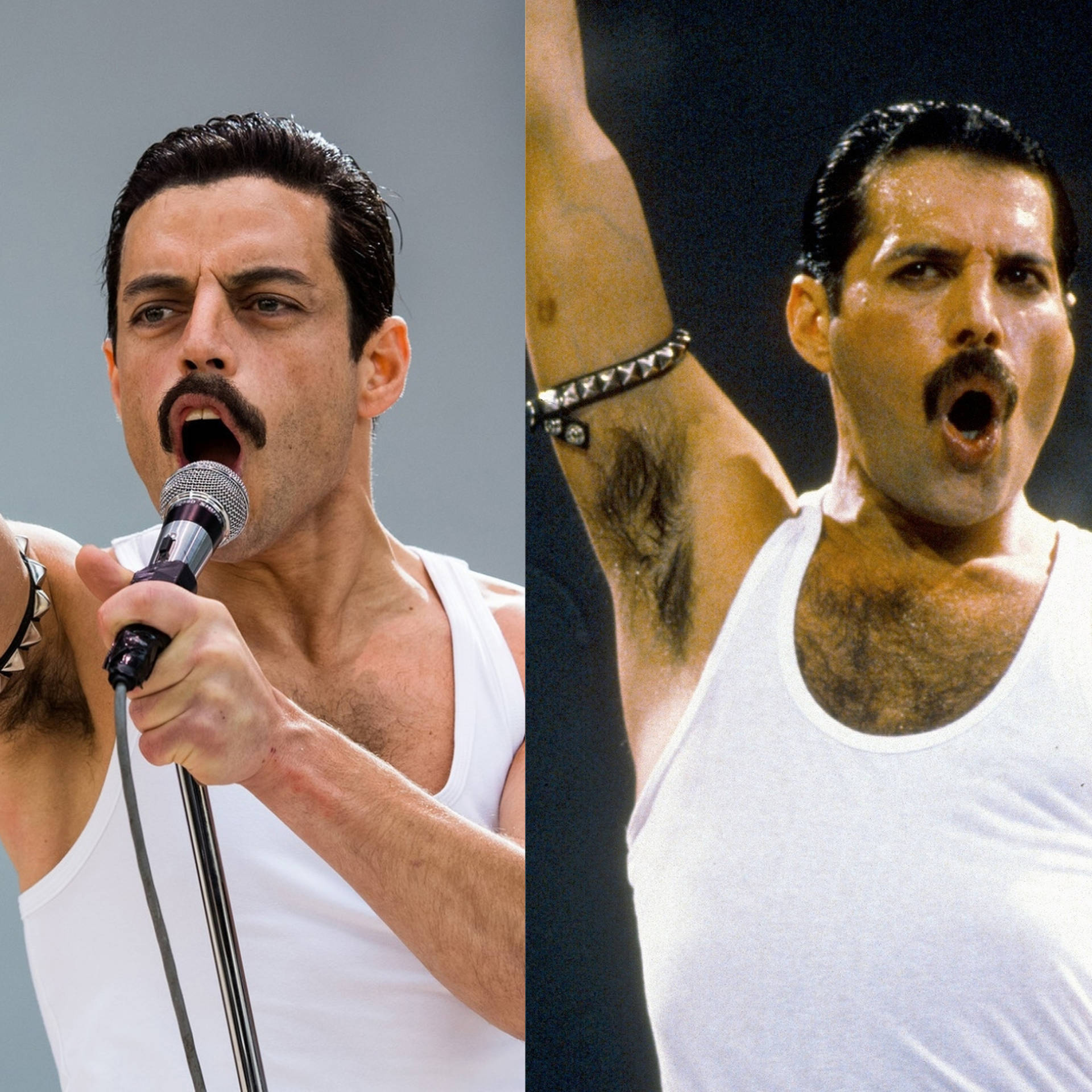 Image Source: Smooth
The 2018 biographical film "Bohemian Rhapsody" chronicles the rising stardom of rock band Queen with a focus on lead singer Freddie Mercury's music and struggles. Rami Malek, who plays Mercury in the film, underwent a physical transformation that perfectly reflects the late singer's stage presence and vocal style. Even Malek's mustache and clothing is on point.
15. Charlize Theron As Megyn Kelly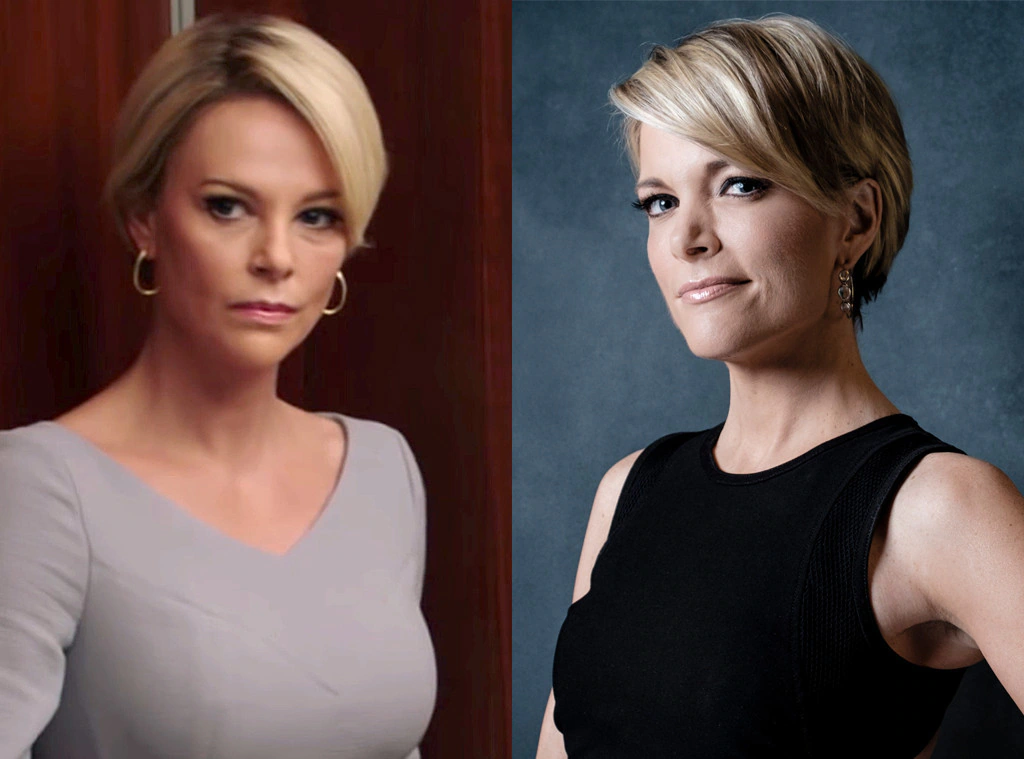 Image Source: E! Online
"Bombshell" exposes the real-life toxic work culture and sexual harassment faced by Megyn Kelly and other female employees at Fox News. Charlize Theron also underwent an impressive physical transformation to accurately depict Kelly's appearance and on-air presence. Theron's portrayal of Kelly in this film gave the world insight into the challenges that women face working in a male dominated industry.
16. Hugh Jackman As P.T. Barnum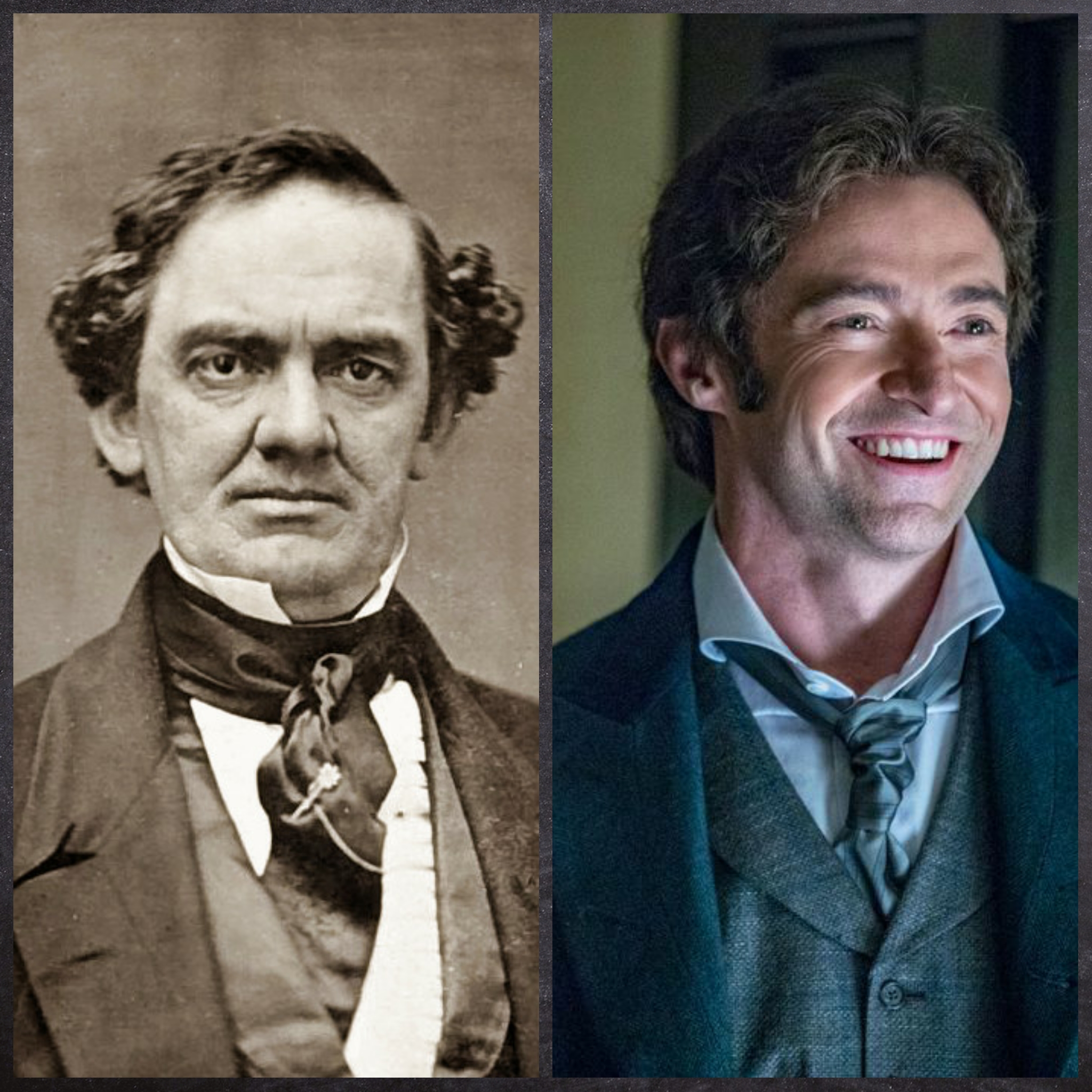 Image Source: History In The (Re)Making
Did you know that "The Greatest Showman" was based on a real-life person? Well, almost. Hugh Jackman portrayed P.T. Barnum who was the American showman and founder of Barnum and Bailey Circus. Jackman brings out this larger than life character on screen with his musicality and versatility. It is important to note that the film is a much more fictionalized version of Barnum's life.
17. Robert Downey Jr. As Charlie Chaplin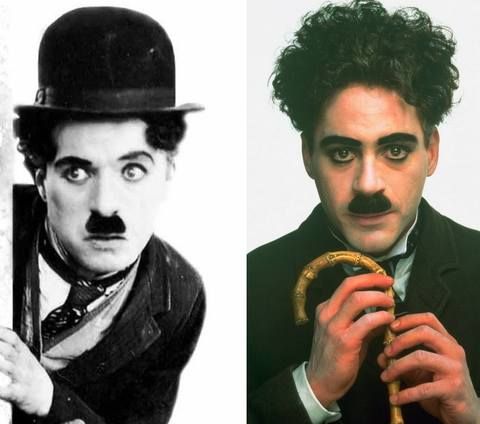 Image Source: Pinterest
Robert Downey Jr. says that he was an expert on Charlie Chaplin when he began filming, even going as far as offering corrections on several details of the movie. He showed up for the role in every way possible to make the film as historically accurate as possible. Downey delved into Chaplin's comedic timing, creative process, and controversies which allowed him to bring this character to life.
18. Sandra Bullock As Leigh Anne Tuohy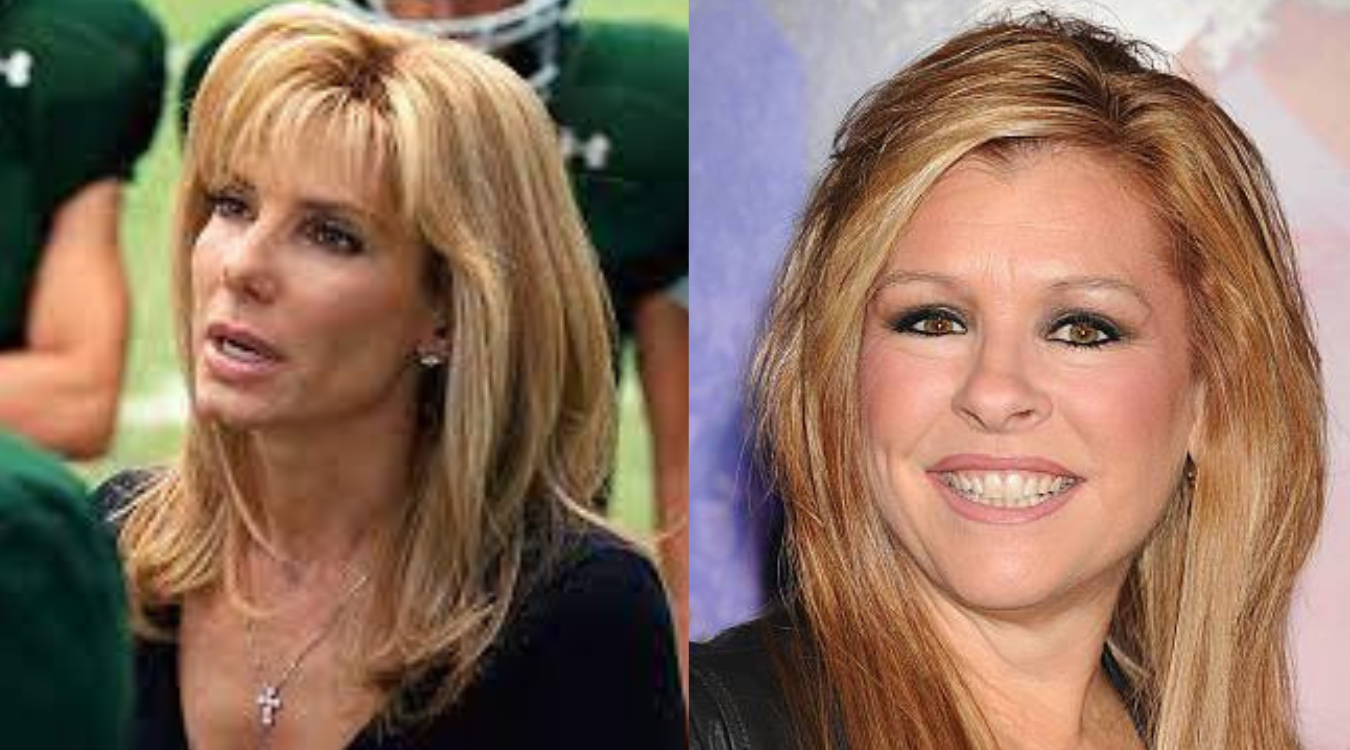 Image Source: Obsev and Getty Images
"The Blind Side" is based on the true story of football star Michael Oher's life. Sandra Bullock stars as Leigh Anne on "The Blind Side." Bullock commented on how she found Tuohy to be 'intimidating' the first time she met her. Initially, she was skeptical about how the story of the film would turn out but ended up loving it.
19. Machine Gun Kelly As Tommy Lee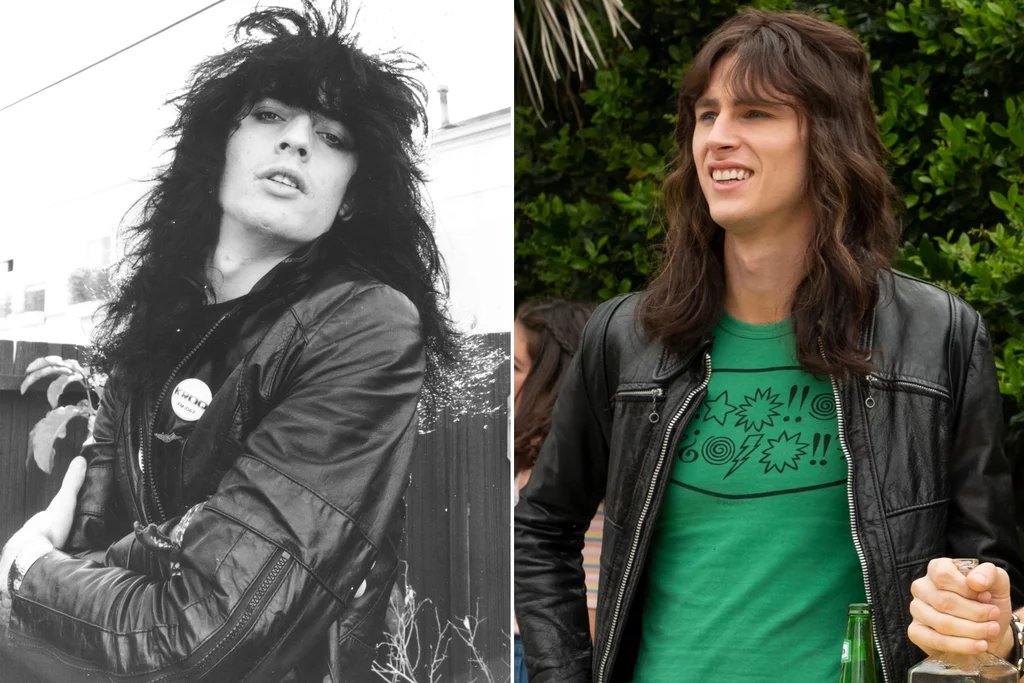 Image Source: POPSUGAR UK
Rapper and actor Machine Gun Kelly played the infamous Tommy Lee from 80s metal rock band Motley Crue. To get the lead drummer's tattoos, MGK went through a lengthy makeup routine that involved covering his own tats and replacing it with Tommy Lee's.
20 Johnny Depp As James "Whitey" Bulger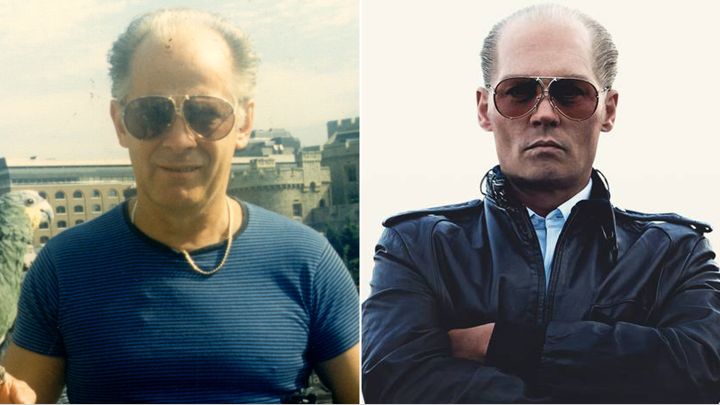 Image Source: Imgur
It's reported that the real life gangster Whitey Bulger was not a fan of Johnny Depp's portrayal of him in the movie "Black Mass." Nevertheless, Depp was shocked when his character was nominated for a SAG Award in 2015. He was fascinated with the Bulger case for years and was excited to play this character.
21. Benedict Cumberbatch As Alan Turing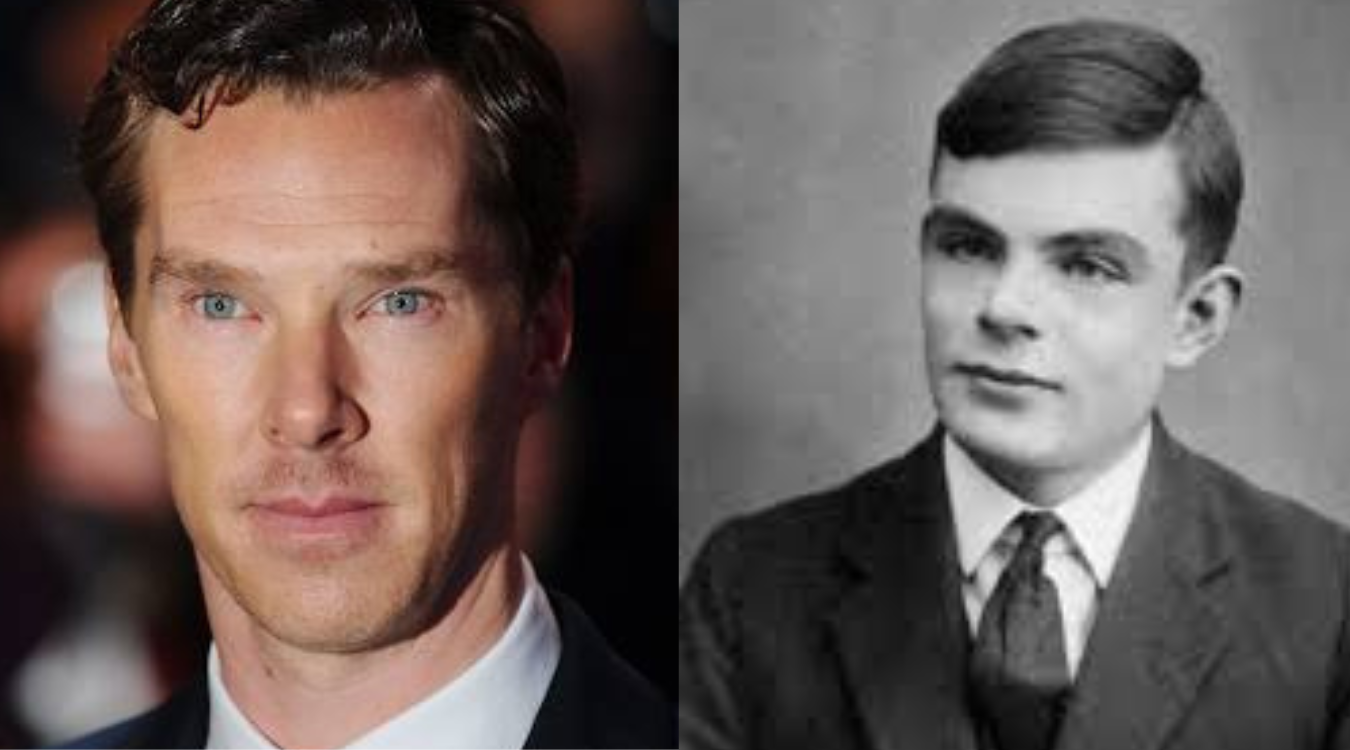 Image Source: IMDB and Wikipedia
One of Benedict Cumberbatch's many acclaimed roles, he plays under appreciated war hero Alan Turing in "The Imitation Game." Cumberbatch had a deep appreciation for his character and even said that Turing should be on bank notes and textbook covers.
22. Reese Witherspoon As Cheryl Strayed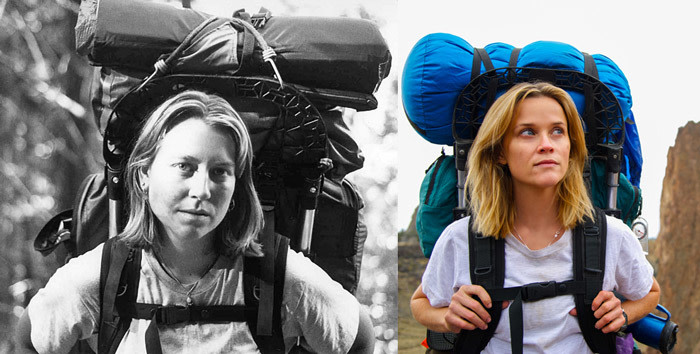 Image Source: Portland Monthly
Based on the bestselling memoir titled "Tiny Beautiful Things," the author and hiker Cheryl Strayed loved Reese Witherspoon's depiction of her in the movie "Wild." Witherspoon produced this film in which she received much praise for shining a light on women's stories.
23. Taron Egerton As Elton John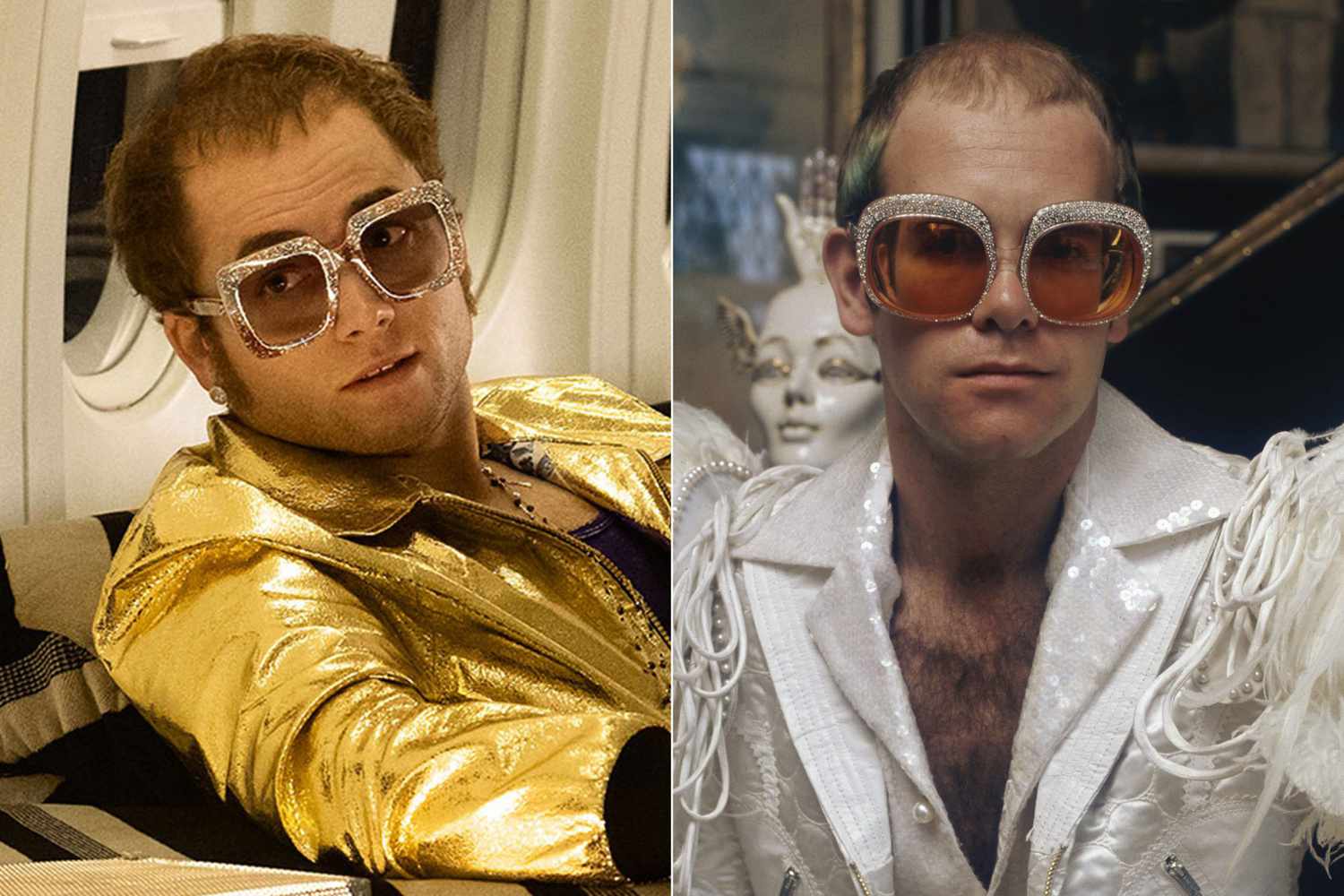 Image Source: People
Elton John was very impressed with Taron Egerton's impression of him on screen. In fact, he felt like he was looking at himself throughout the movie. John developed his own film about his life in "Rocketman" but he was very picky in who he chose to play himself. Egerton was perfect for the role and it was a plus that he could sing,
24. Jennifer Lopez As Selena Quintanilla Perez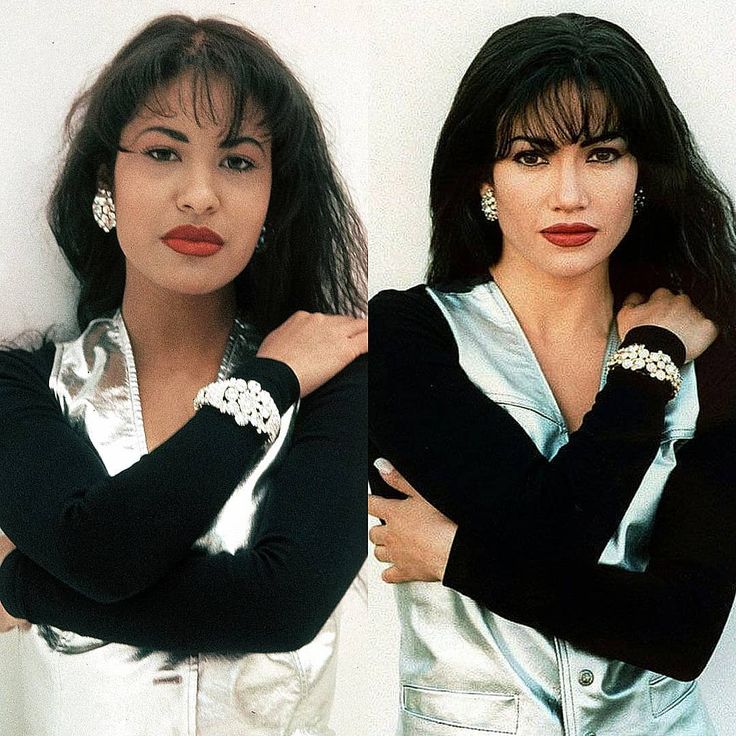 Image Source: Pinterest
We simply can not forget about Jennifer Lopez's breakout role of the late Tejano singer Selena. At the time, she beat 21,000 other young girls for this role. Directors loved that she captured the dance and spirit of Selena like no one else. "Selena" is such an important film for the history of Latinx artists.
25. Tom Hanks As Walt Disney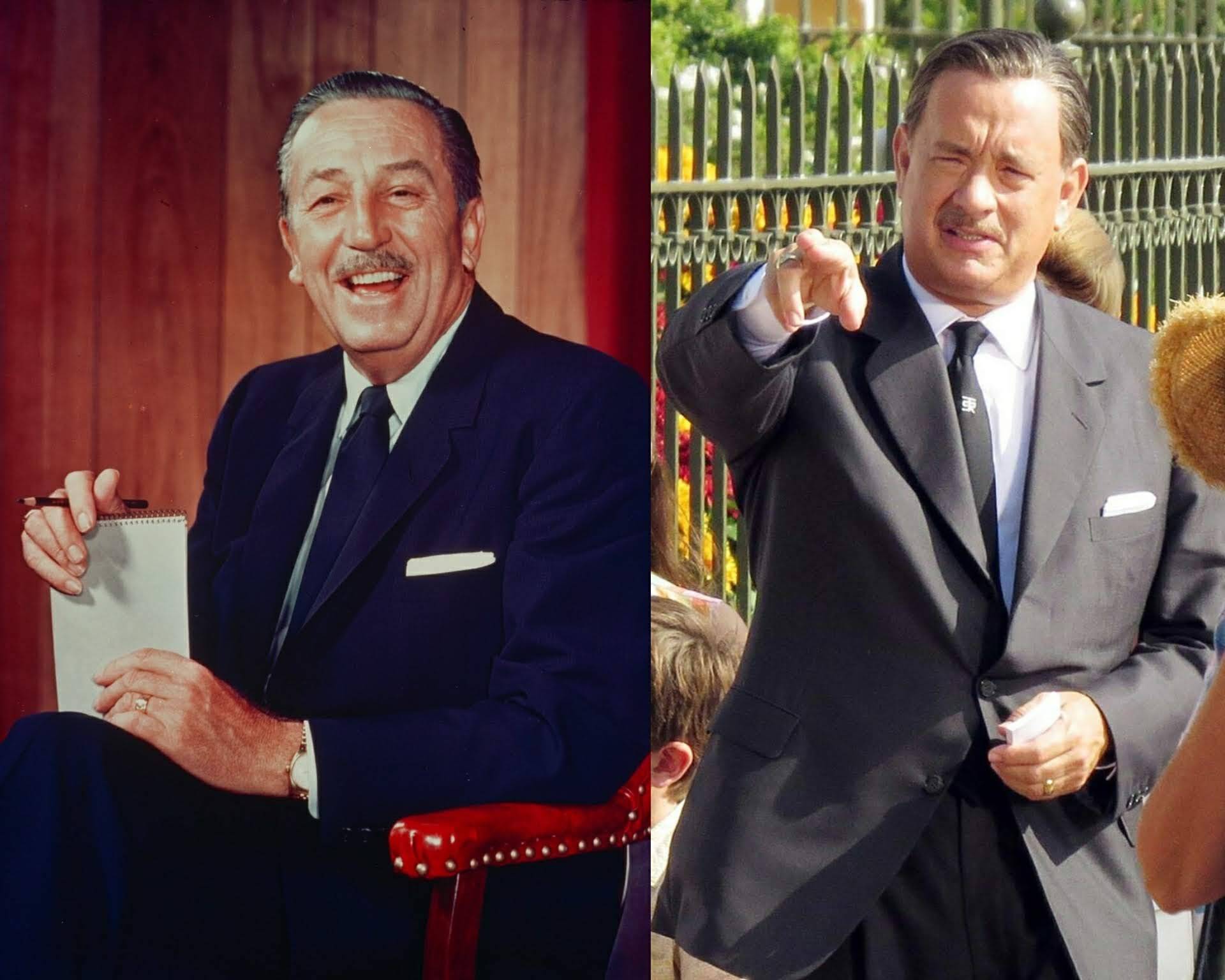 Image Source: DeviantArt
In "Saving Mr. Banks," Tom Hanks plays Walt Disney. In preparing for the role, Hanks spoke to people who knew Disney and listened to countless stories about who this man was. A fun fact about Disney, you always knew that he was coming by in the office due to his continuous cough from smoking three packs of cigarettes a day.
26. Lady Gaga As Patrizia Reggiani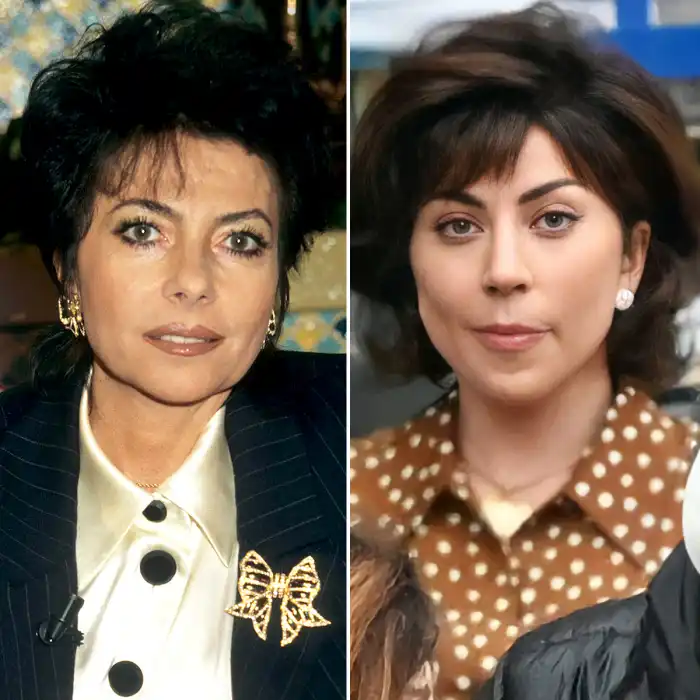 Image Source: Us Weekly
Patrizia Reggiani was convicted of killing Maurizio Gucci who was the grandson of fashion giant Guccio Gucci. Despite some criticisms of the movie, Lady Gaga did her best on nailing the Italian accent. She did much research going as far as to finding out about Regianni's interest and hobbies throughout her life.
27. Jim Carrey As Andy Kaufman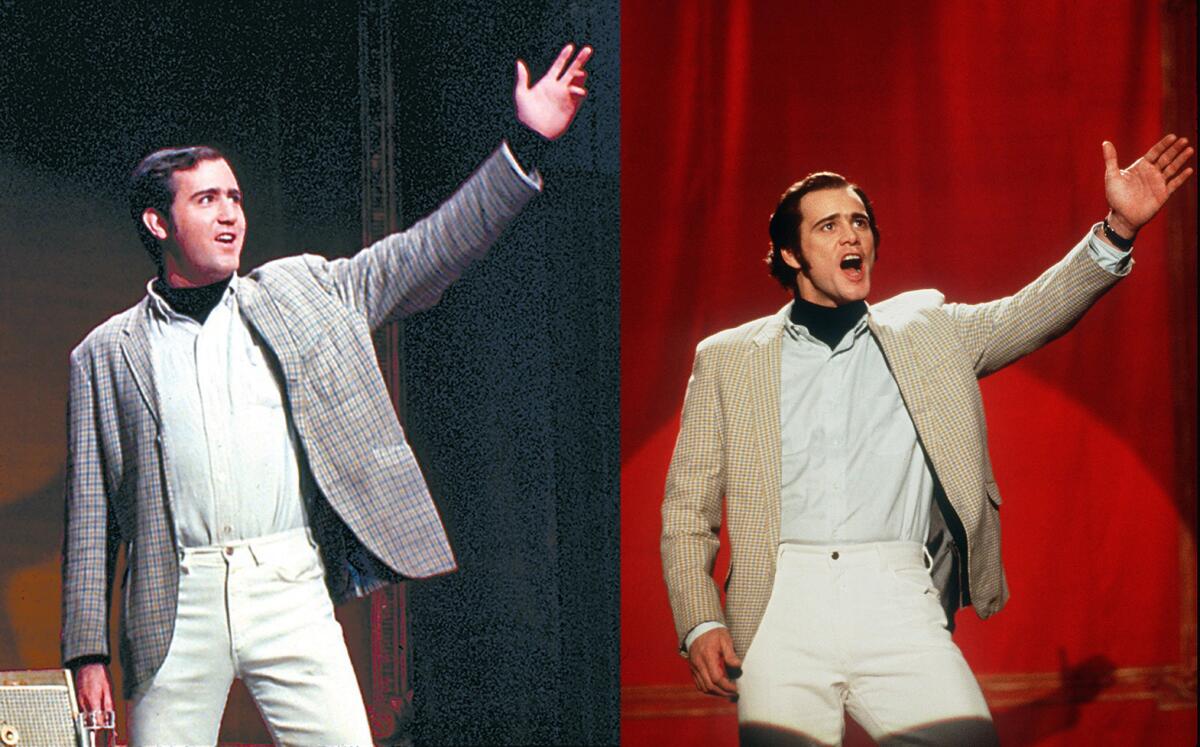 Image Source: Los Angeles Times
Jim Carrey had an out of body experience playing the late comedian Andy Kaufman. Carrey insisted on method acting for this role and stayed in character at all times. From the moment he woke up to going to bed, he was Andy Kaufman. He made all his decisions around what the character Kaufman would do.
28. Demetrius Shipp Jr. As Tupac Shakur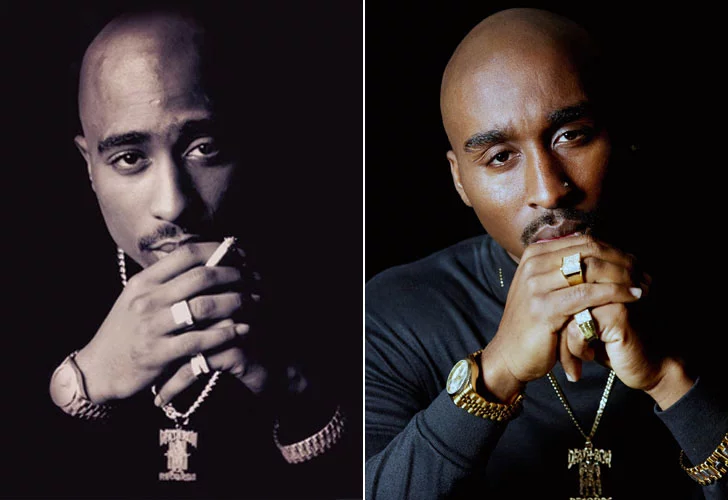 Image Source: POPSUGAR
Starring as Tupac in his biopic "All Eyes On Me," actor Demetrius Shipp Jr. is pretty much the spitting image of the late rapper. He lost 10 pounds while working out rigorously in order to get Tupac's chiseled appearance. Even though Shipp looks exactly like Tupac, he spent years auditioning for the role before he officially got the part.
29. Selma Blair As Kris Jenner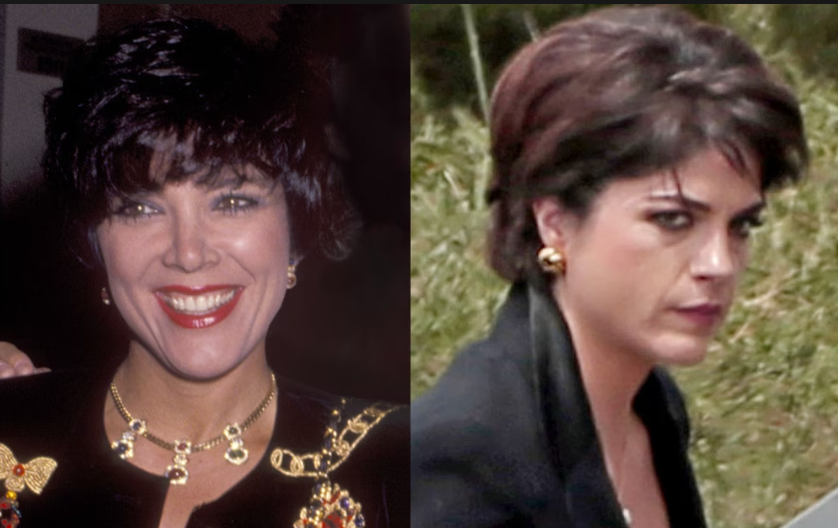 Image Source: E! Online
Selma Blair played a younger version of now manager and reality T.V. star Kris Jenner in "The People v. O.J. Simpson." Blair was able to meet Jenner in person where Jenner discussed the Kardashian's entanglement with the Simpsons since they had been close friends prior to the trial.
30. Zac Efron As Ted Bundy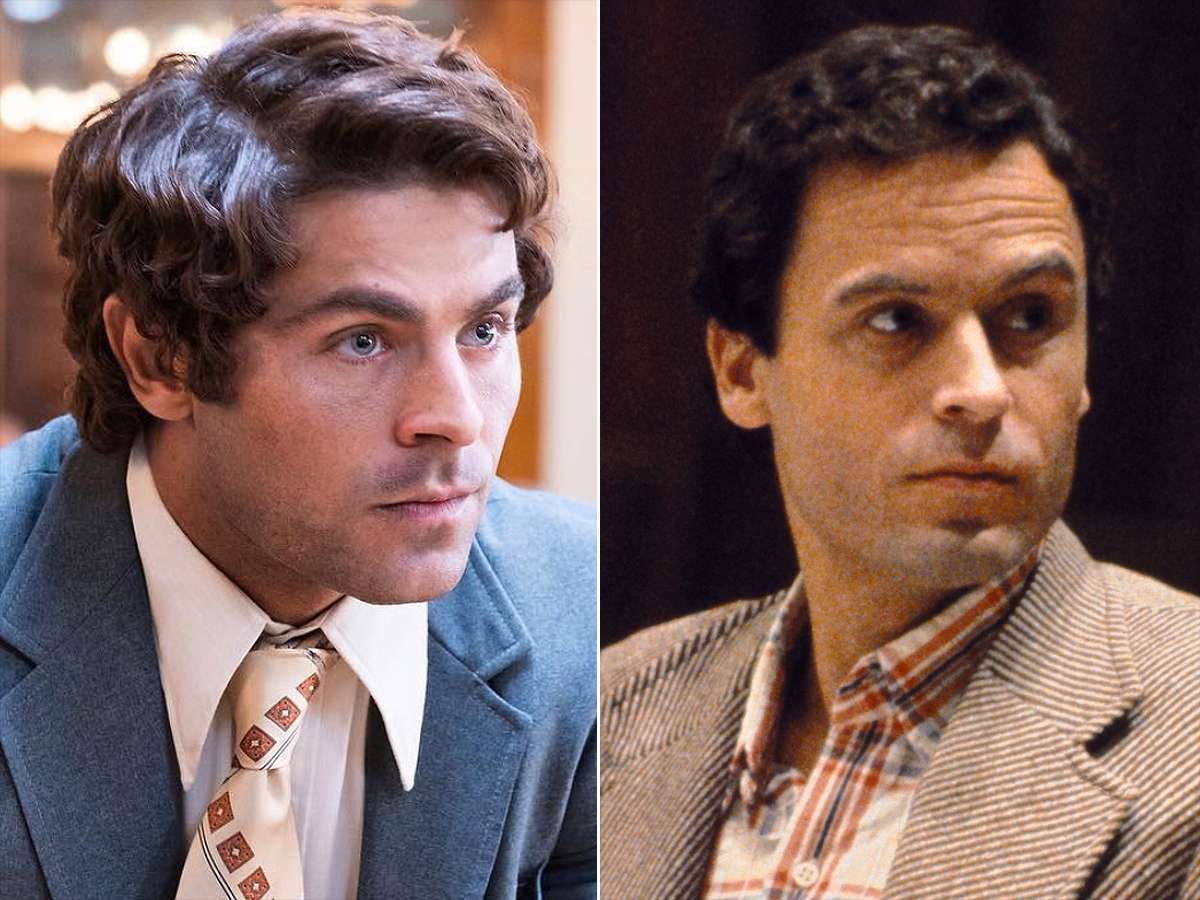 Image Source: People
Another portrayal of a serial killer on our list, Zac Efron took on the infamous yet eerily charismatic role of Ted Bundy in Netflix hit "Extremely Wicked, Shockingly Evil, And Vile." Rather than glorifying the events of what happened, Efron explored the psychological aspect of a psychopath.