Rarest Cross-Breed Plants From Around The World
By Jack Clark
2 months ago
1. What Is A Cross-Breed Plant?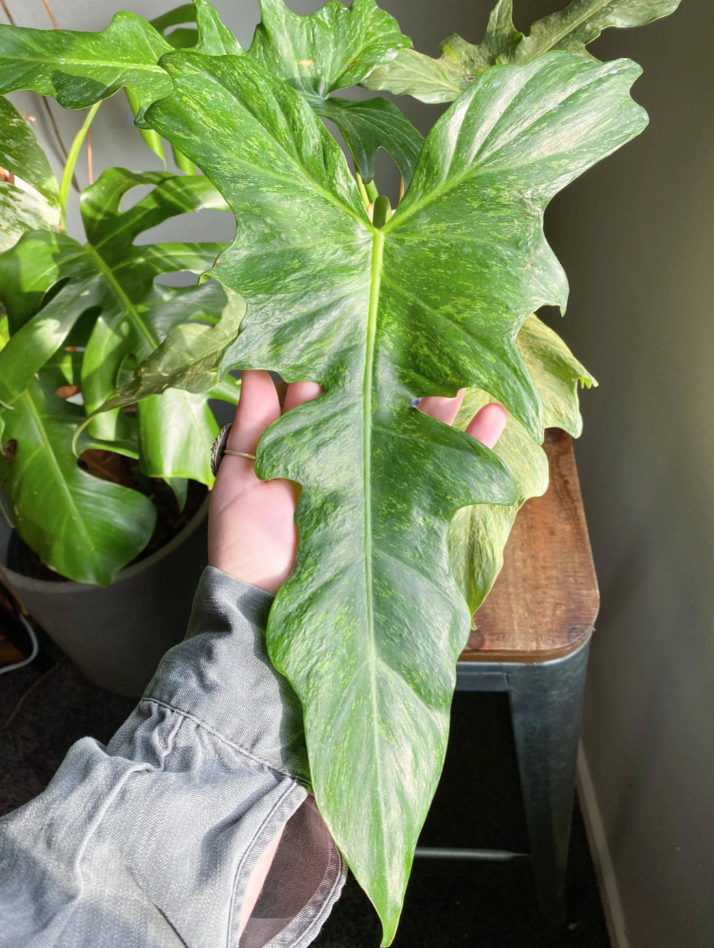 Image Source: Reddit
You've probably heard of a cross-breed animal, but a cross-breed plant might be quite a new concept. It is also known as a hybrid plant, and it results from the intentional breeding of two different plans with desirable traits - much like dog breeding. Interestingly, cross-breeding in plants can often occur naturally through pollination, either by wind or insects (or both).
2. Some Of These Names Are A Mouthful
Image Source: Reddit
Now you know the definition of a cross-breed plant, now it's time to talk about their names. Yep, you probably won't be able to pronounce a lot of these names on the first try. In fact, some of these names are downright ridiculous, surely they'd just name is something memorable? I'm not saying give them human names, but c'mon!
3. Let's Begin With The Paphiopedilum Rothschildianum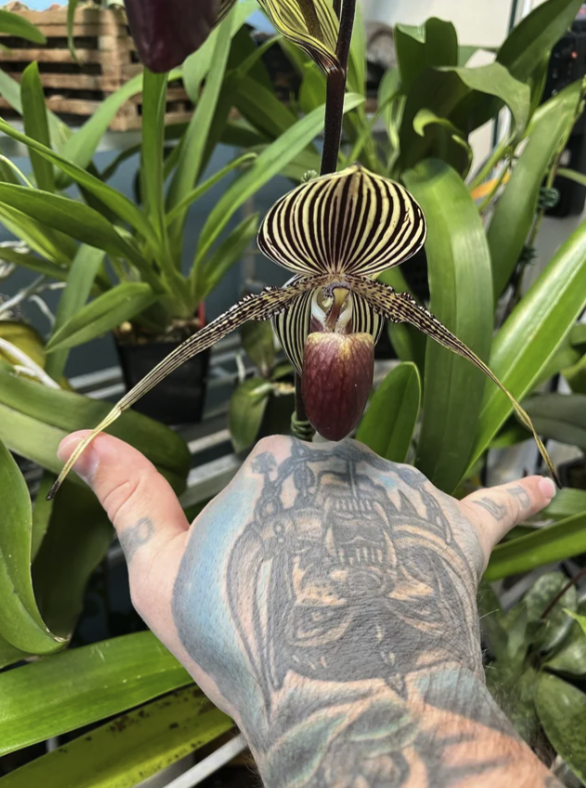 Image Source: Reddit
Told you - these names aren't easy. This plant is commonly known a slipper orchid as its petals resemble a lady's slipper. It is held in incredibly high regard among collectors and plant enthusiasts around the globe for its super unique appearance. It grows incredibly slowly and it is very rare to find, meaning that acquiring one can be quite the challenge.
4. Nepenthes Attenboroughii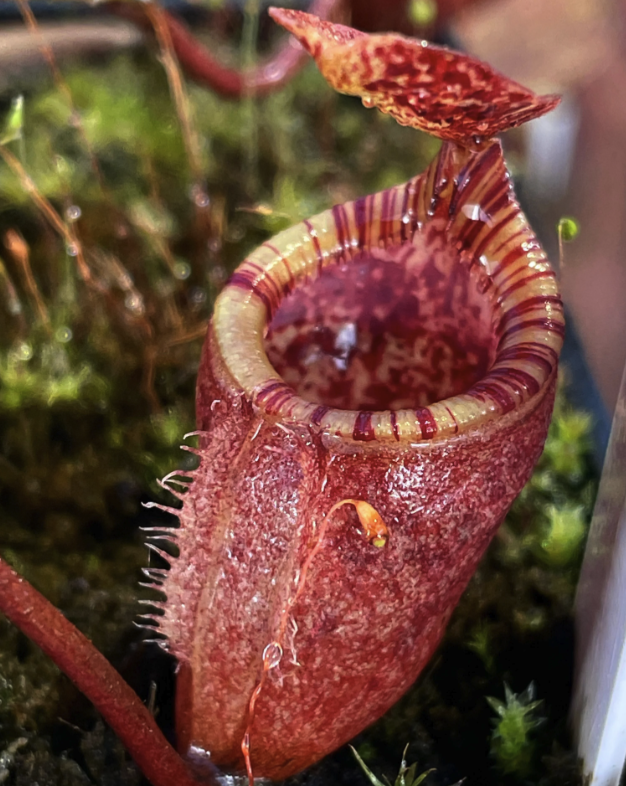 Image Source: Reddit
This plant is a carnivore (I know right, sounds weird to describe a plant as a carnivore); also known as a carnivorous pitcher plant. This thing captures and consumes unsuspecting insects and they can grow to a massive size. It was named after Sir David Attenborough and it can be found in the Philippines. It is incredibly rare to find and it stands in high regard among horticulturalists.
5. Miltoniopsis Vexillaria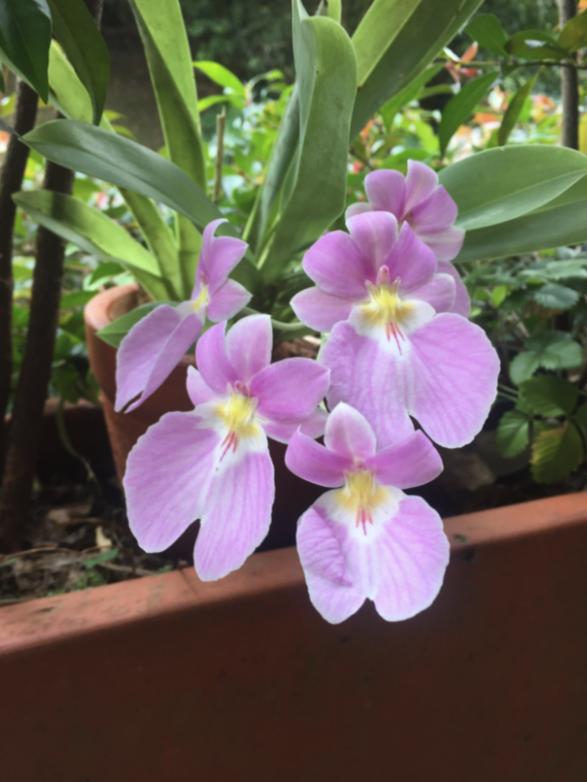 Image Source: Reddit
This plant is more commonly known as the "Pansy Orchid" (see, how much easier is that to pronounce?) and can be found in the cloud forests of Central and South America. The majority of orchid lovers aim to eventually have one of these plants in their collections, and it is easy to see why. Its stunning colors and intricate patterns make this a very desirable plant.
6. Ludisia Discolor x Anoectochilus Roxburghii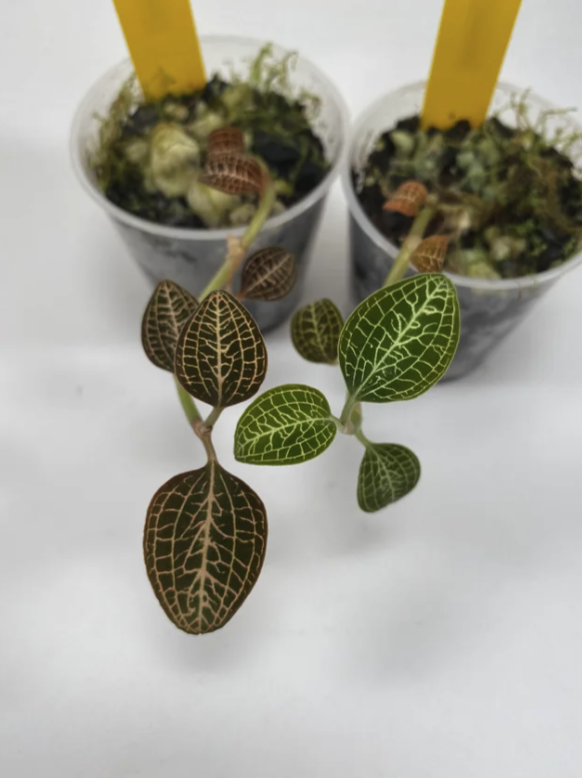 Image Source: Reddit
This plant is a rare hybrid between two different types of jewel orchids. The Ludisia has a velvety look which combines with the contrasting but striking patterns of the Roxburghii creating a truly unique plant. This orchid is one of the best kept secrets in the world of horticulture, and hardcore orchid enthusiasts around the globe strive to have this in their collection.
7. Echinopsis 'Flying Saucer'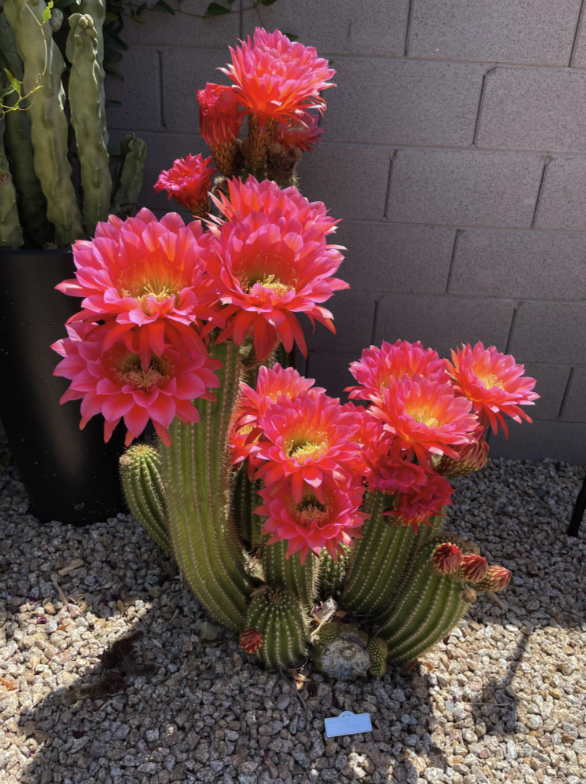 Image Source: Reddit
Ever seen a cactus with flowers? Well, now you have and now you know that one exists. When we think of cacti, we normally picture a lone, green, spiky plant standing alone in the desert. However, the 'Flying Saucer', which is native to South America, breaks down our cactus presuppositions and biases and presents us with a beautiful plant that is a must have among cactus enthusiasts.
8. Brassia Rex x Miltonia Spectabilis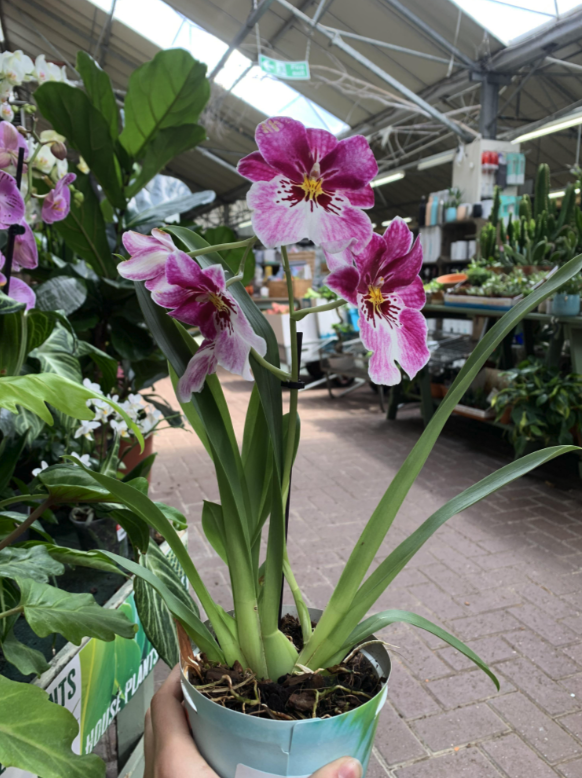 Image Source: Reddit
This is a hybrid of two of the best and most stunning orchid species. It has a unique flower shape from the Brassia Rex and vibrant colors inherited from the Miltonia, this is a special orchid. It's quite rare to find as to cultivate this hybrid requires a lot of skill and patience, but the end result is definitely worth it. A lot or orchid enthusiasts aim to create one of these hybrids themselves.
9. Pelargonium Sidoides x Pelargonium Reniforme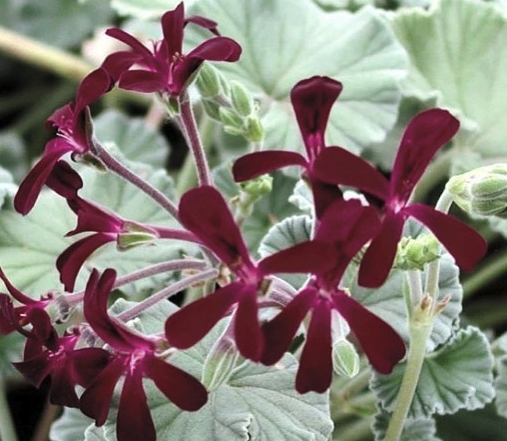 Image Source: Facebook
This hybrid isn't just a visual treat but also a treasure trove of medicinal benefits. Both parent species have healing properties, and the combination results in this plant having potent antimicrobial and anti-inflammatory compounds. It is used in various respiratory ailments and is great as a general immune booster, showcasing Mother Nature's healing abilities.
10. Epipremnum Pinnatum 'Cebu Blue' x Epipremnum Pinnatum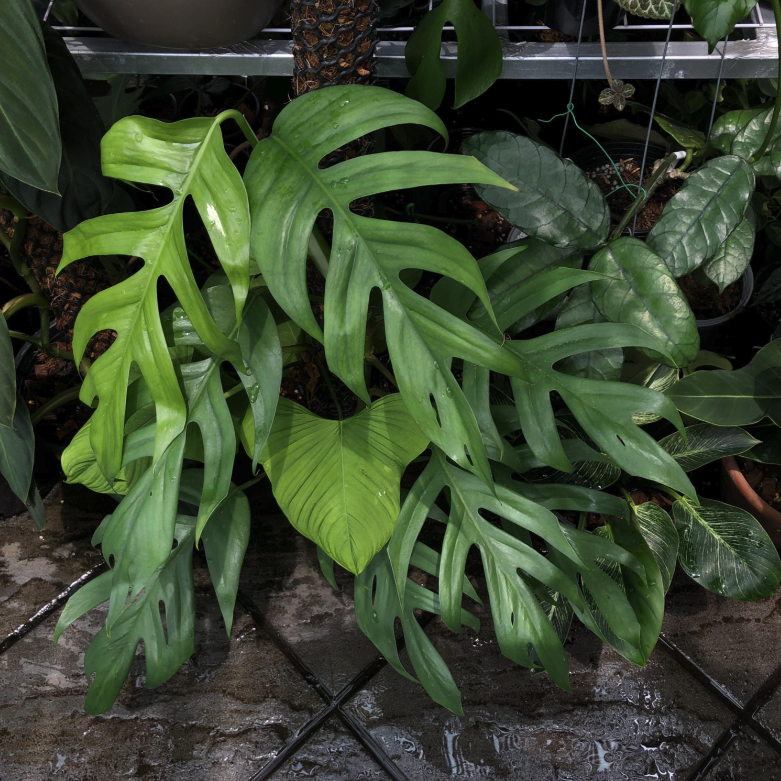 Image Source: Reddit
I mean, they could just call it 'Cebu Blue', we'd know what they mean. This hybrid combines the original blue-green leaves and ease of care to create a wonderful addition to an indoor plant enthusiasts collection. It has lovely foliage and actually has some air-purifying qualities, and it is highly sought after within the horticultural world.
11. Phalaenopsis Schilleriana x Phalaenopsis Lueddemanniana
Image Source: Reddit
This plant hybrid is a true masterpiece among orchids. Merging the best features of both parent species, this orchid captivates viewers with its intricate flower patterns and elegant posture. Each bloom truly is a work of art, and it showcases a blend of colors and shapes that truly fascinate orchid lovers around the world. It requires a lot of care and attention, but it is well worth it.
12. Begonia Xanthina x Begonia Dregei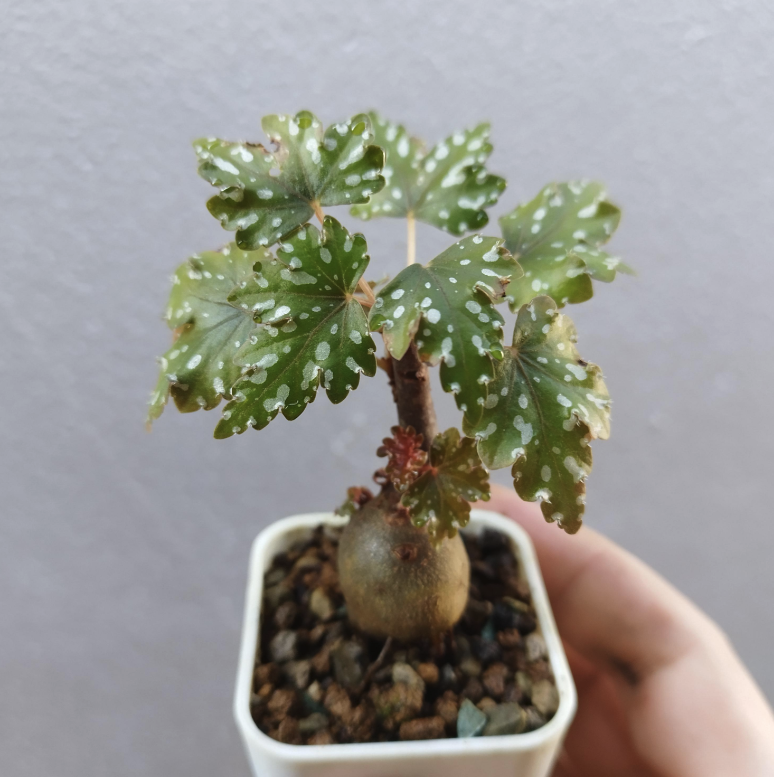 Image Source: Reddit
In the world of Begonias, this a rare treat. It combines the unique features of both parent species and it boasts eye-catching foliage and lovely blooms. The leaves often display odd but interesting patterns and textures, and it really can be a standout in most collections. It requires a bit more care and attention than your average plant, but effort is worth it.
13. Stapelia Gigantea x Huernia Hystrix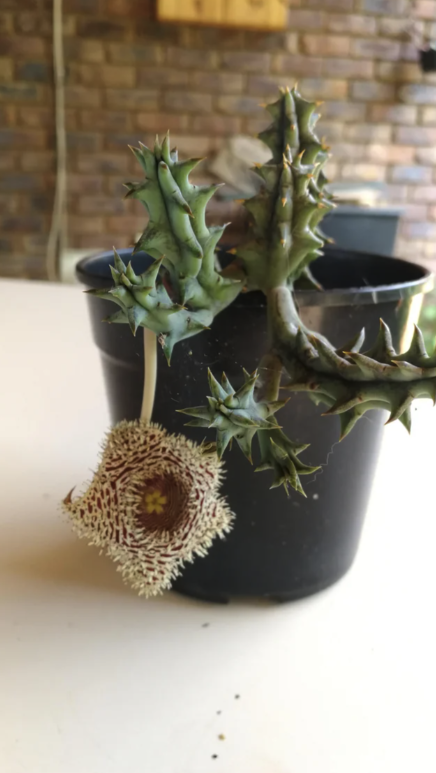 Image Source: Reddit
This is a true marvel among plant enthusiasts as it combines the Gigantea's large, star-shaped flowers and the Huernia's spiny textures. They are often referred to as 'carrion flowers' due to their odor, they attract horticulturalists with their interesting beauty. In order to grow this plant successfully, you need to have a keen understanding of succulent care.
14. Schlumbergera 'Truncata' x Schlumbergera 'Buckleyi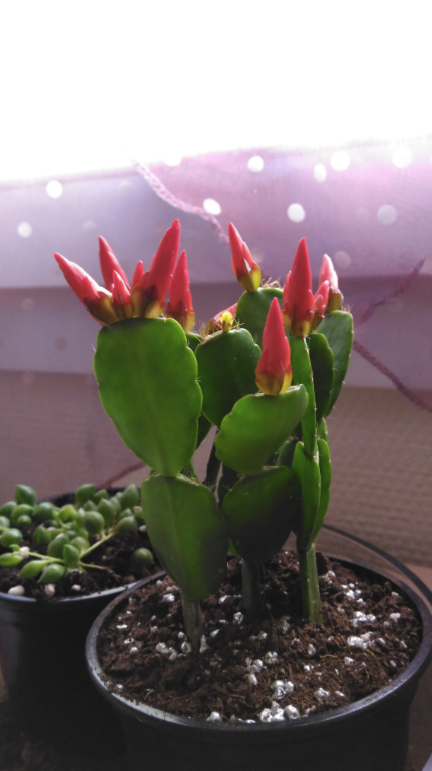 Image Source: Reddit
This hybrid combines the two most beloved Christmas cactus plants. They have vibrant flower during the holiday season which add a festive touch to any plant enthusiasts home. They are really easy to care for and they have a charming appearance - a great combo for beginner horticulturalists. They make great Christmas gifts and can be hard to find around the festive period.
15. Rhododendron 'Naselle'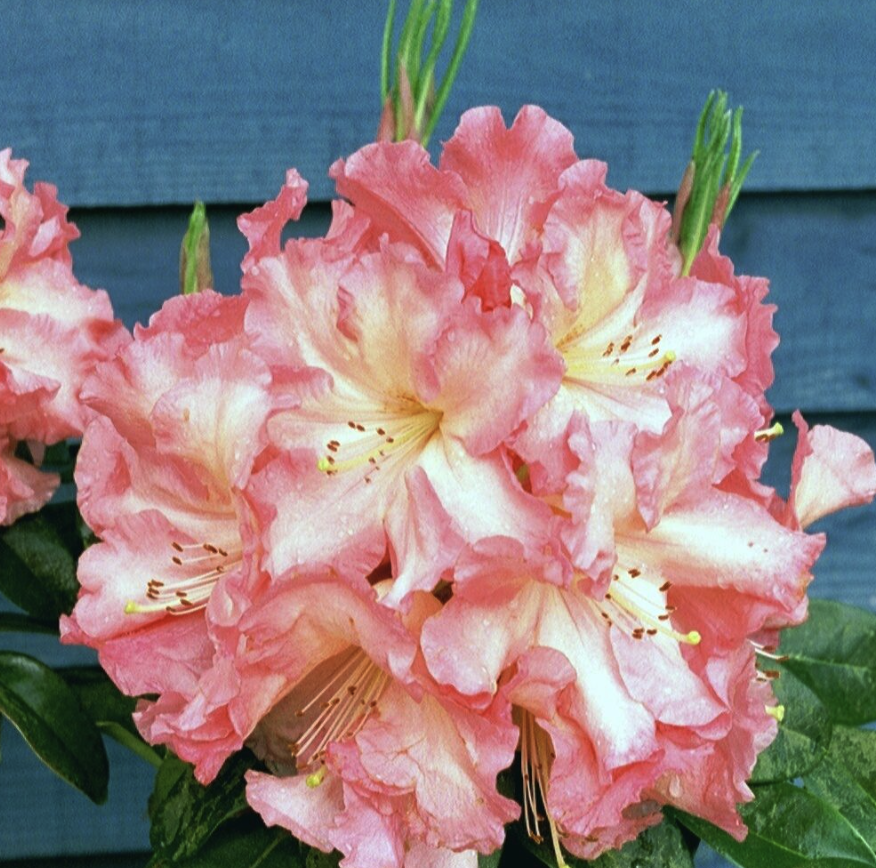 Image Source: rhododendrons.co.uk
The Rhododendron 'Naselle' is a striking hybrid that boasts a remarkable display of colors that sets it apart from the rest. The plant combines the genetics from a diverse range of rhododendron species, showcasing the best palette of hues and colors. This plant does best in acidic soils and a bit of shade - your gardening friends will be quite envious when they see this.
16. Cattleya Trianae x Cattleya Dowiana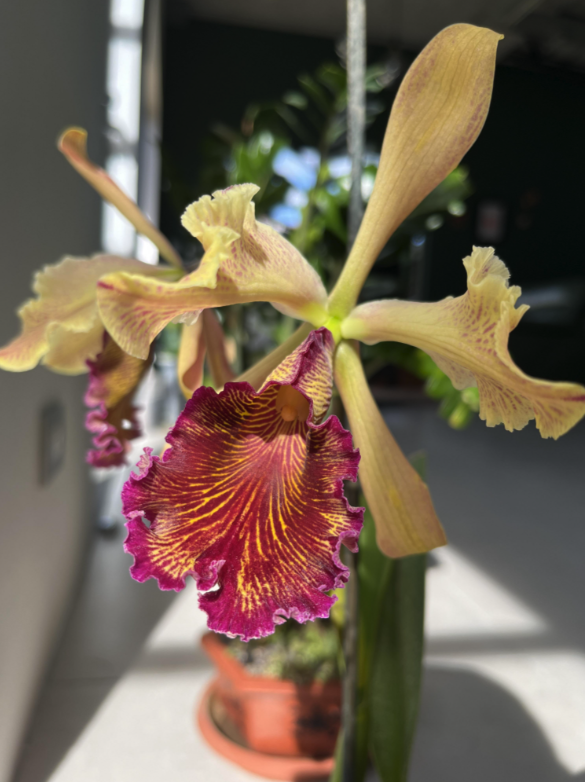 Image Source: Reddit
This plant is a prized possession among orchid enthusiasts. It inherits the best traits of both parent species which results in beautiful blooms with a vast amount of rich colors. It also has a strong fragrance that is hard to miss. However, this plant requires specialist care and nurturing this hybrid demands a lot of dedication from the plant owner.
17. Epiphyllum 'Fantasia'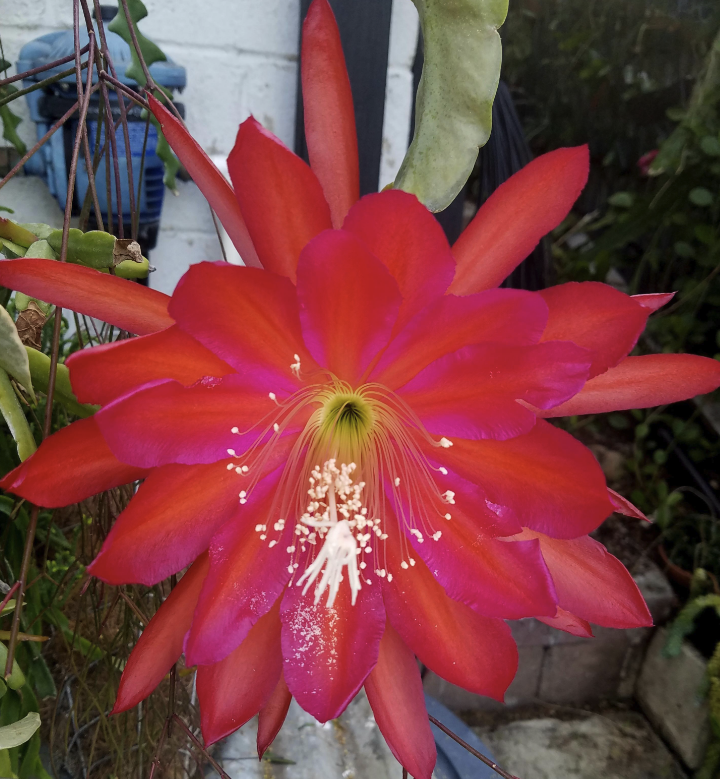 Image Source: Reddit
This plant is very uncommon but is very easy to identify once you see it. It has impressive large flowers that have amazing colors, and it definitely stands out among other epiphyllum varieties. It is native to both tropical and subtropical regions, but requires filtered light and well-draining soil in order to thrive. If you see this in your friends garden, they definitely know their stuff about plants.
18. Trichocereus 'Flying Saucer'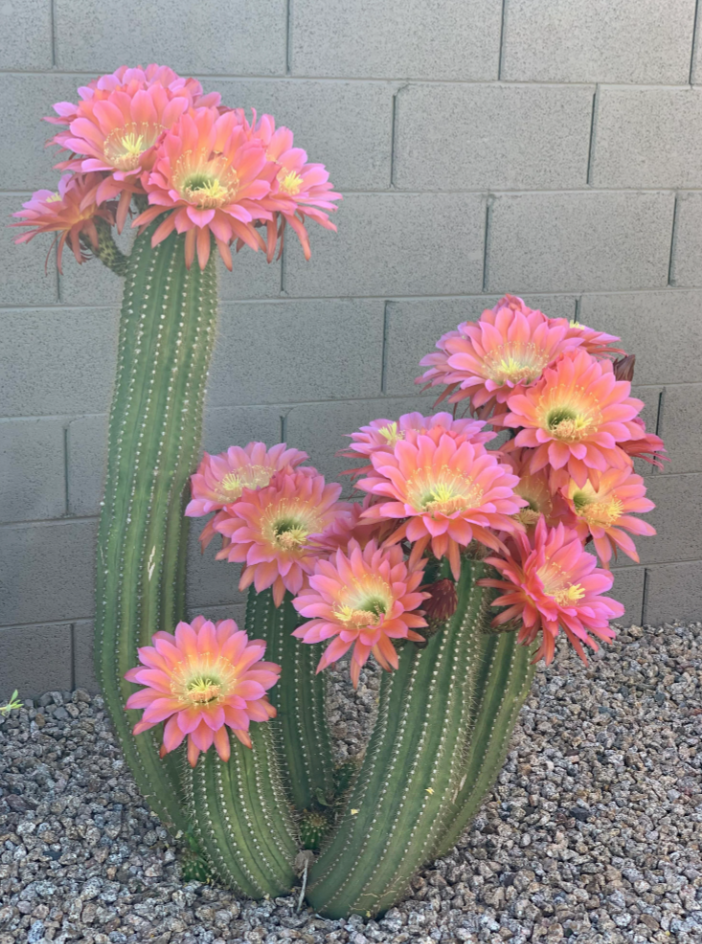 Image Source: Reddit
This is a cactus hybrid that captivates plant enthusiasts with its blooms. Belonging to the Trichocereus genus, this rare cross-breed showcases large, saucer-shaped flowers in breathtaking colors, ranging from whites to vibrant pinks. While requiring the typical cactus care of bright light and well-draining soil, the reward is absolutely worth it.
19. Miltoniopsis 'Pink Lemonade'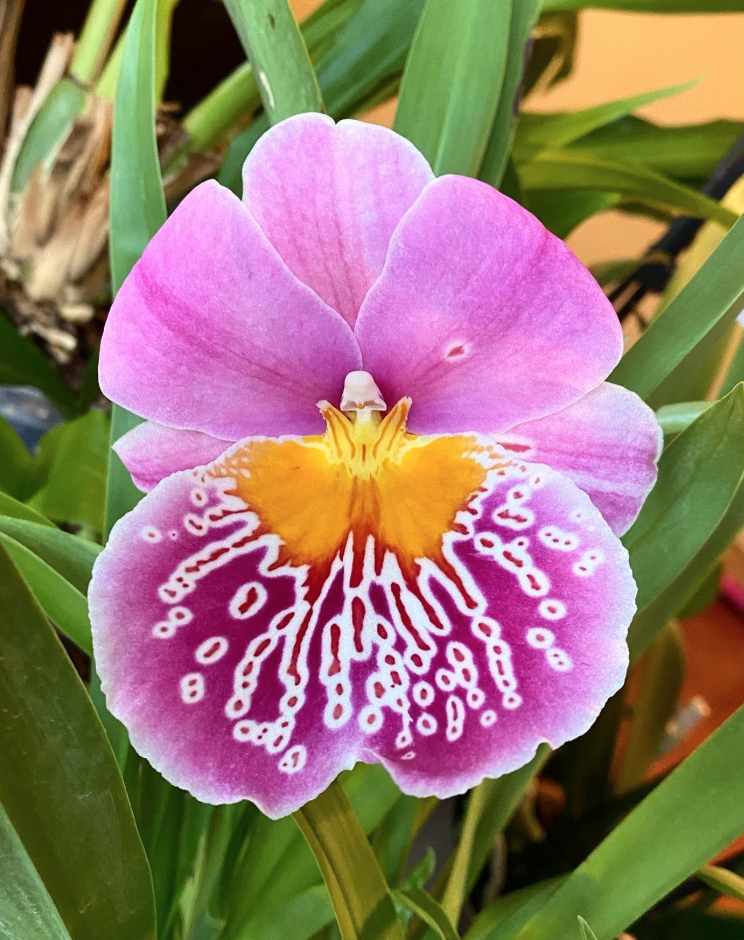 Image Source: Reddit
This hybrid orchid is known for its refreshing colors reminiscent of its name. Combining the best features of the Miltoniopsis species, this cross-breed has pink and yellow flowers that resemble a glass of pink lemonade. It has elegant, pansy-shaped blossoms and a delicate fragrance - this orchid is a must-have when it comes to the hobby of orchid collecting.
20. Alocasia 'Dragon Scale' x Alocasia 'Zebrina'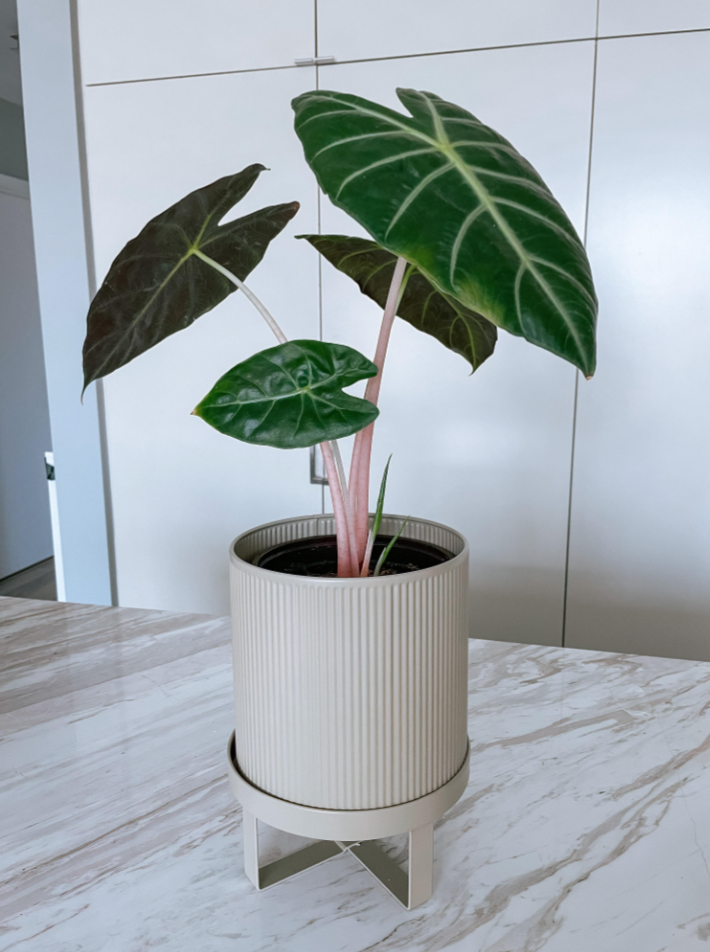 Image Source: Reddit
Alocasia plants are truly beautiful, and this hybrid combines the best of the species. It has dragon scale-like leaves along with the stripes of the 'Zebrina', resulting in a stunning display of patterns and colors, commanding attention in every garden it is present in. Collectors seek having this plant in their gardens and it remains one of the most sought after plants in gardening.
21. Anthurium 'Watermelon' x Anthurium 'Warocqueanum'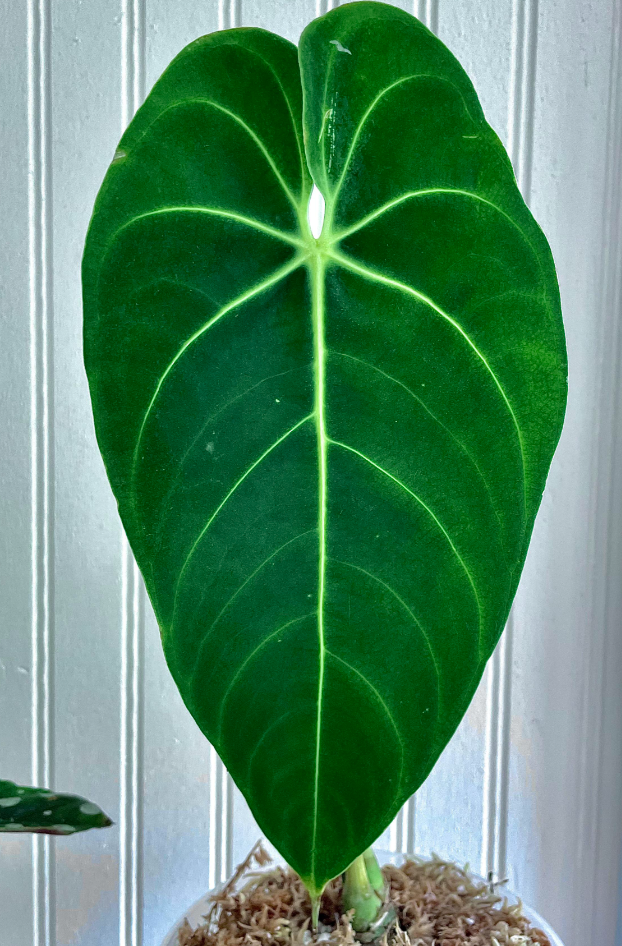 Image Source: Reddit
The 'Watermelon' parentage imparts its distinctive watermelon-like patterns on the leaves, while the 'Warocqueanum' features contribute to its lush, velvety appearance. The heart-shaped blooms, combined with its glossy hues, enhance the overall charm of this cross-breed plant, making it a great centrepiece for any plant collection.
22. Phragmipedium ' Memoria Dick Clements'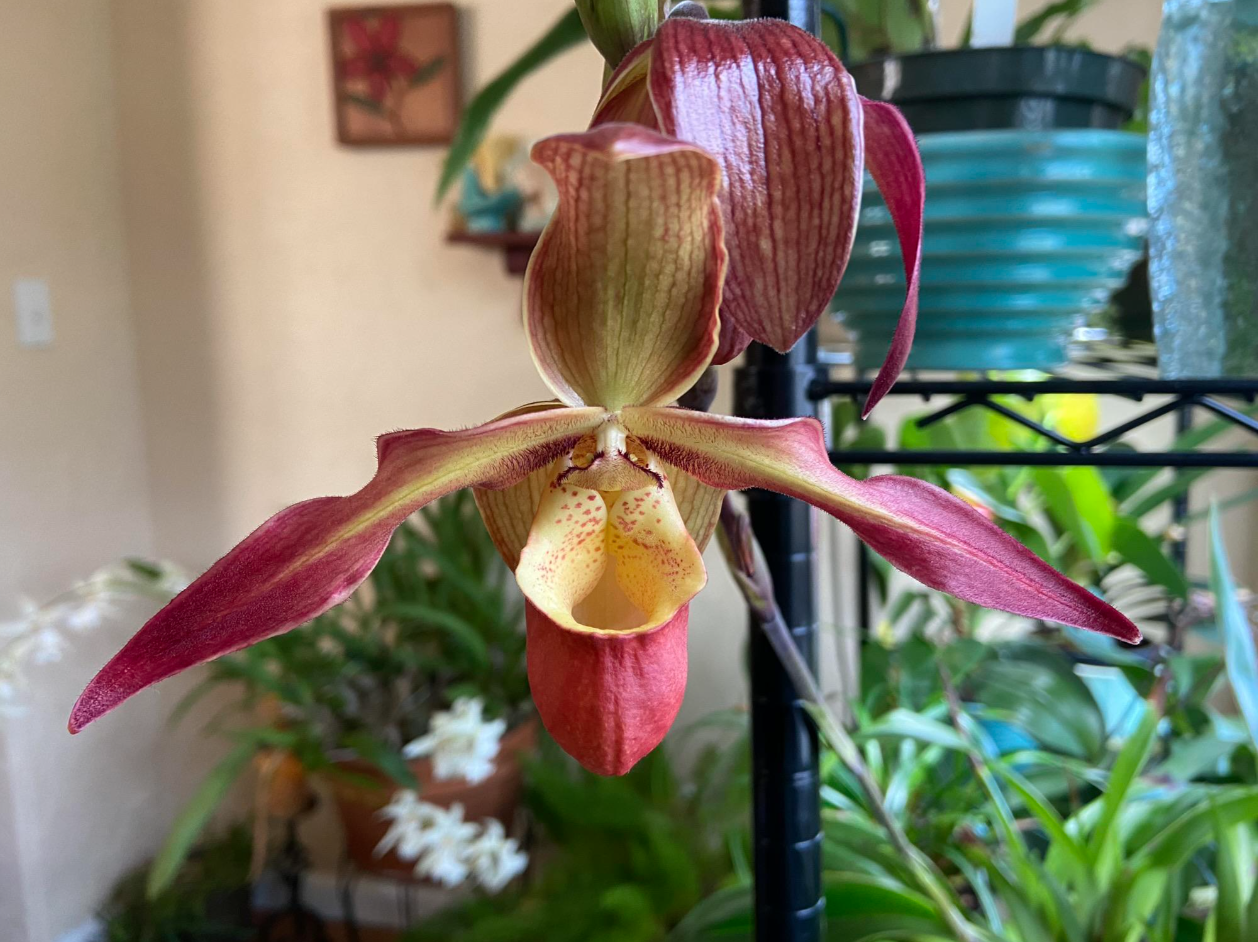 Image Source: Reddit
This hybrid stands as a testament to the skill of orchid breeders, creating a remarkable hybrid in the world of lady slipper orchids. Named in memory of the respected orchid enthusiast, this cross-breed showcases exceptional traits from its parent species. It has striking coloration and it is very rare. It thrives in the right conditions, and sits proudly in any collection.
23. Ludisia Discolor x Neofinetia Falcata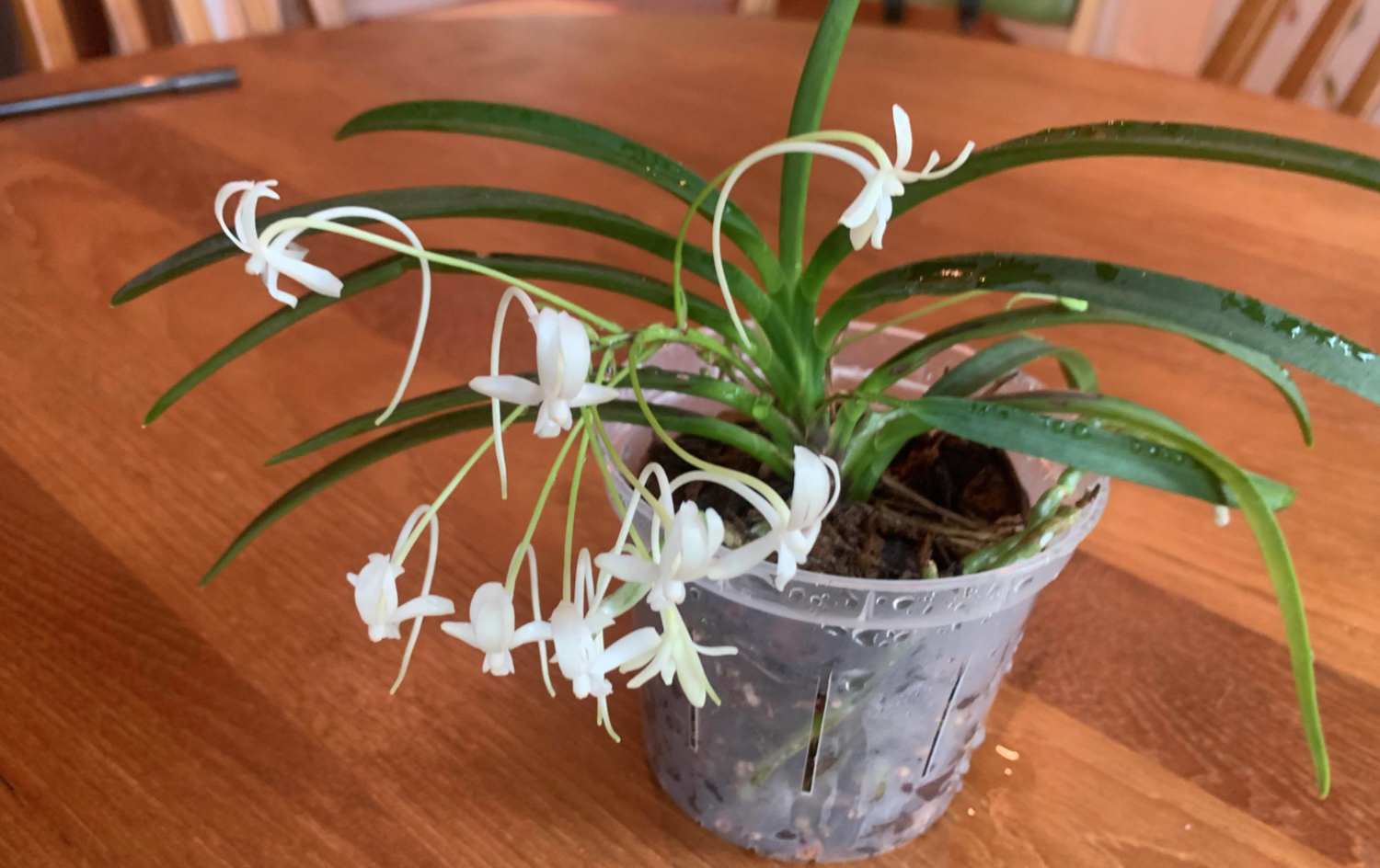 Image Source: Reddit
Combining the velvety leaves of the jewel orchid with the delicate allure of the Asian Neofinetia falcata, this cross-breed delights with its ornamental foliage and dainty blooms. Admired for its adaptability and low-light tolerance, this hybrid thrives in various conditions, making it an ideal choice for indoor gardeners seeking an intriguing addition to their collection.
24. Calceolaria Integrifolia x Calceolaria Crenatiflora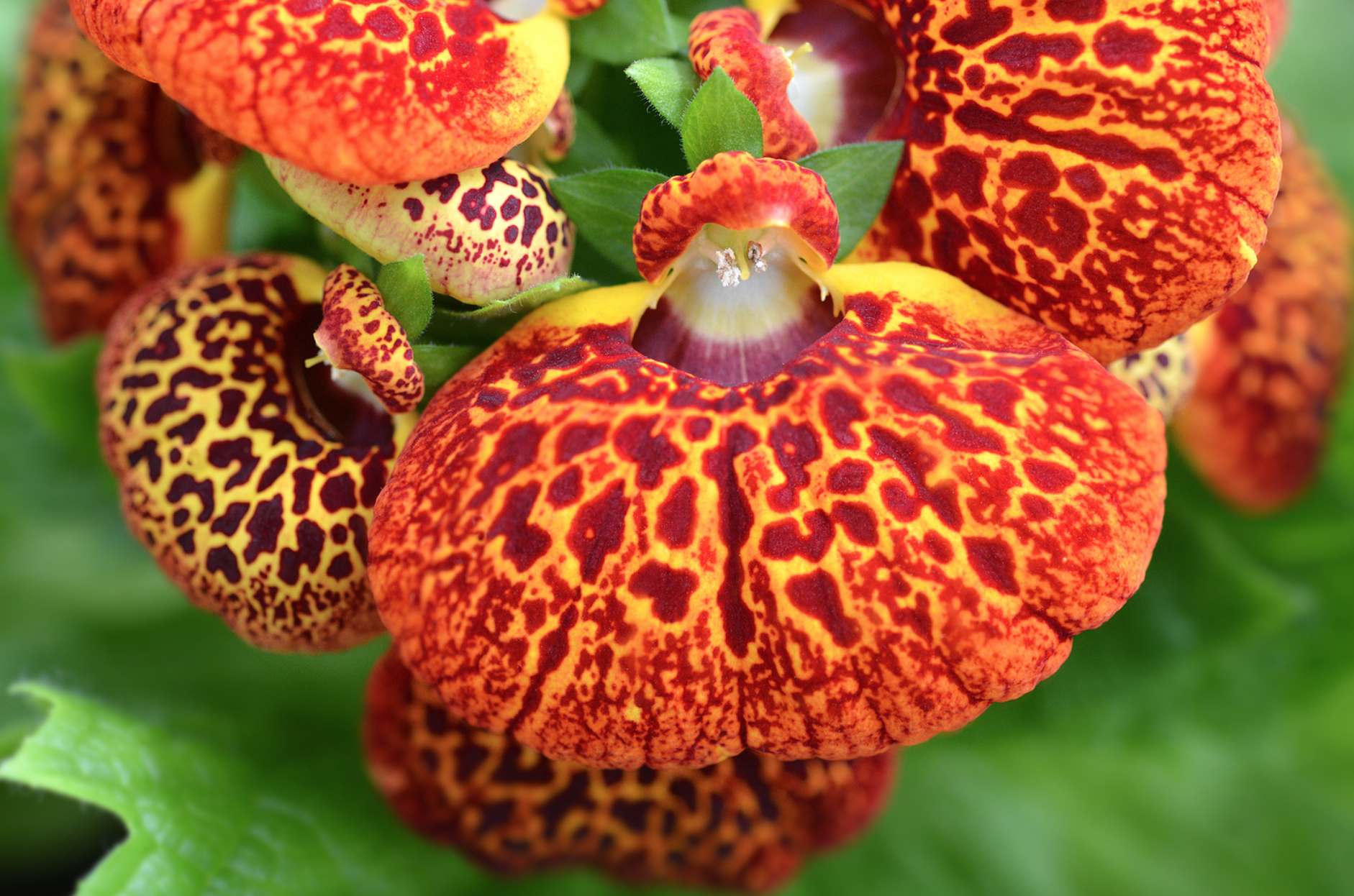 Image Source: gardenchronicle.com
This cross-breed showcases the intricate floral patterns of the Integrifolia and the vibrant colors of the Crenatiflora, resulting in a true display of beauty. It is known for its striking blooms that resemble tiny pockets - this hybrid adds a large amount of uniqueness to any garden, making your fellow garden-lovers rather envious indeed.
25. Pilea Glauca x Pilea Libanensis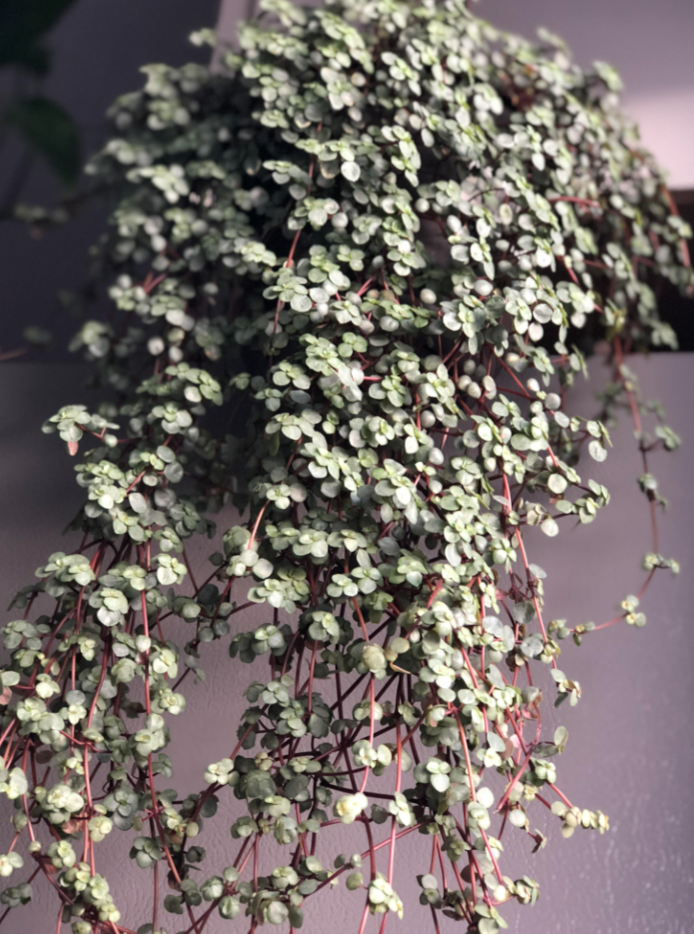 Image Source: Reddit
This cross-breed plant boasts the silvery-blue foliage of the Glauca and, combined with the compact and fast growth habit of the Libanensis, makes this a very desirable plant indeed. It has a charming appearance and it is pretty easy to care for - it has become a beloved addition to both beginner and experienced plant enthusiasts around the world.
26. Doritaenopsis 'Ever So Slightly'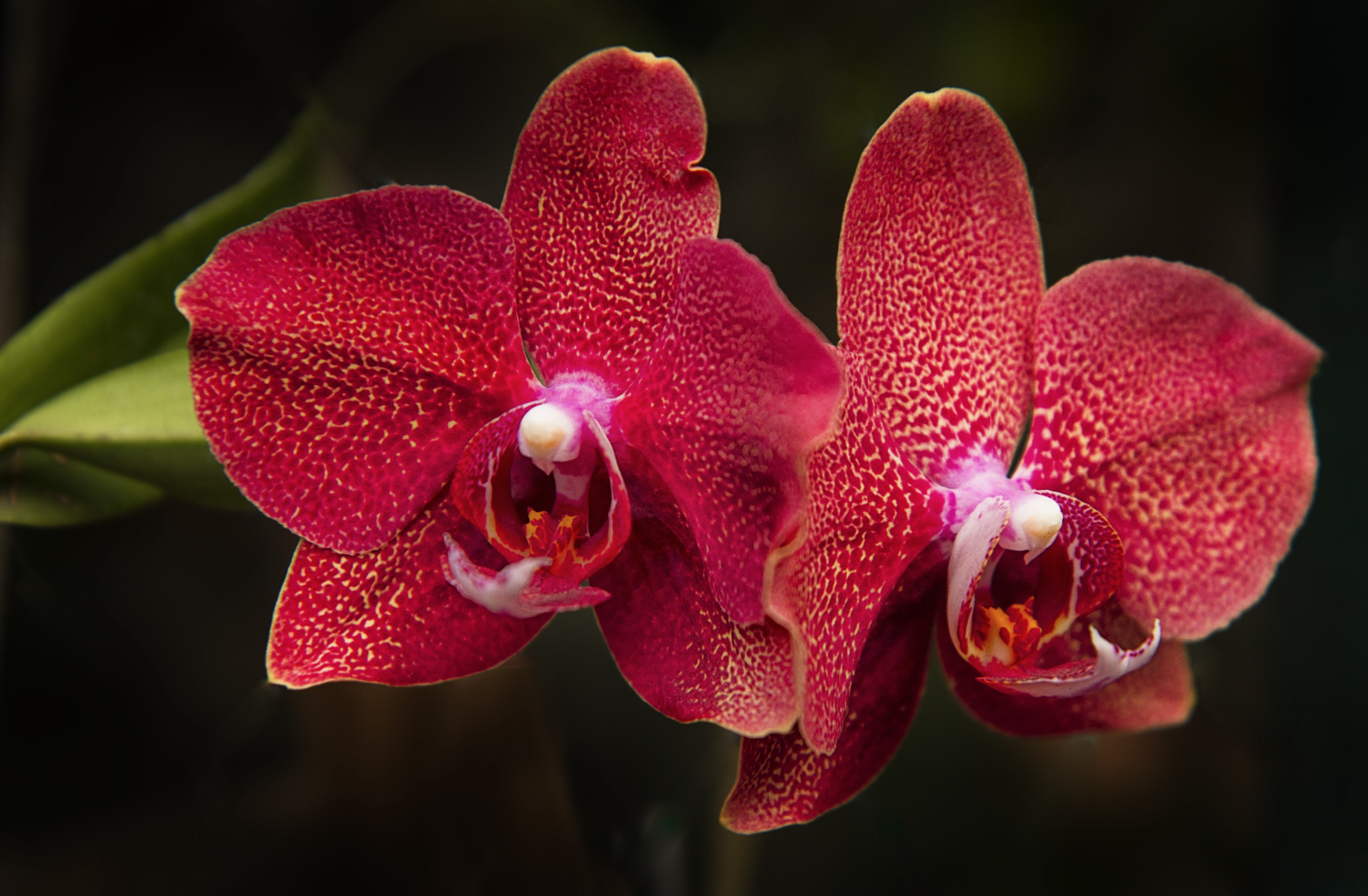 Image Source: Planta App
It kinda sounds like they gave up naming this plant half way through, right? This cross-breed is super rare and it features the best features of its parent species. It has elegant blooms and each plant has subtle variations in its coloring. They're super easy to take care of and they have really impressive flowers, and they're found in many plant enthusiasts gardens.
27. Gymnocalycium 'Hibotan'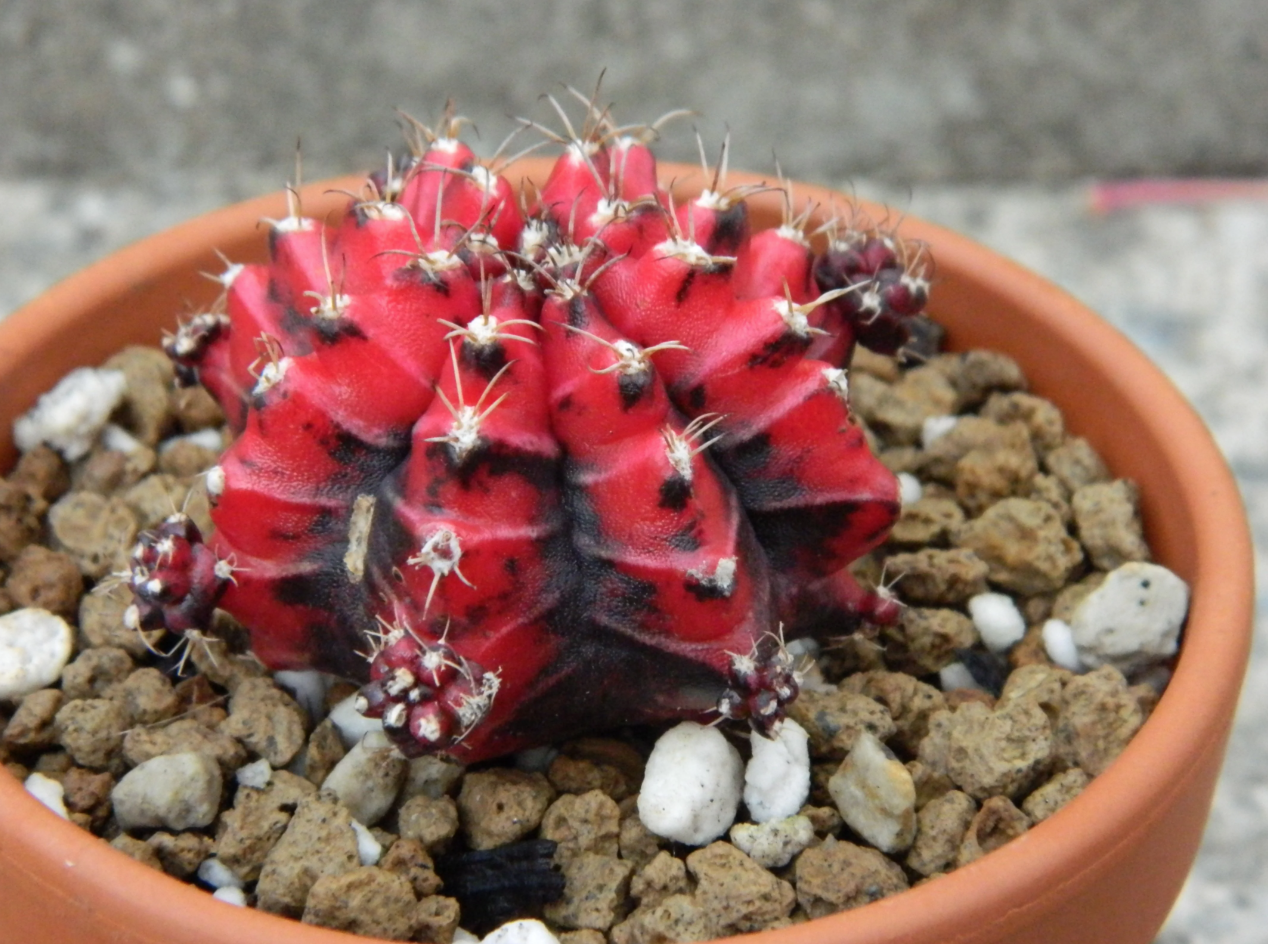 Image Source: Reddit
Another cactus species that also happens to have flowers. The flowers are a bright red, and cactus-lovers absolutely adore this hybrid. It is native to South America, and 'Hibotan' can not only survive, but thrive in less than ideal conditions. Because of this, it makes them an ideal plant to own as they require very little maintenance and they look awesome.
28. Lycaste 'Las Vegas'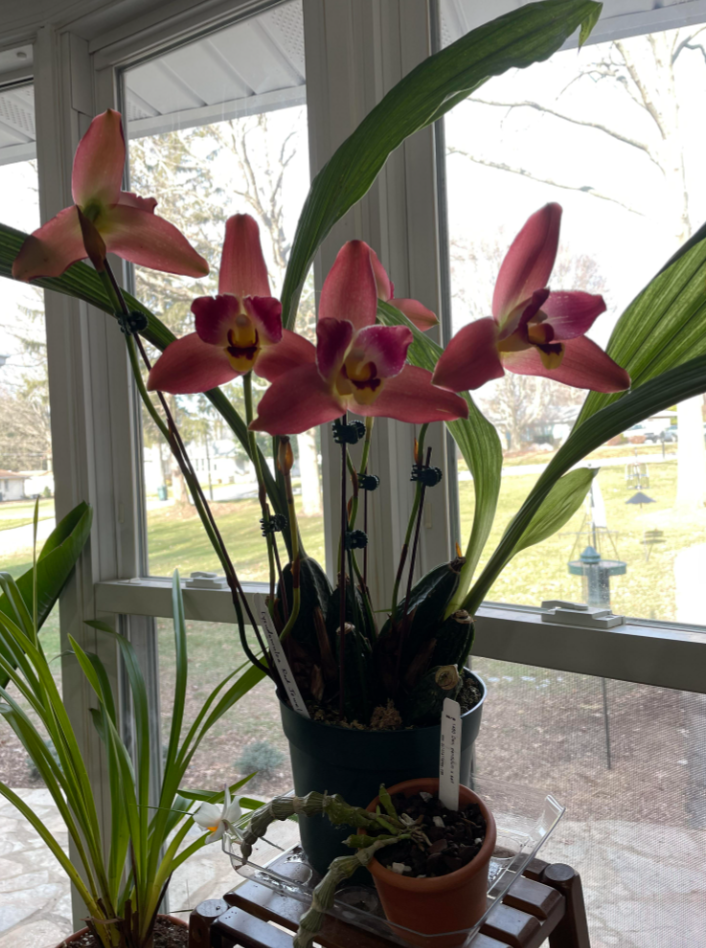 Image Source: Reddit
Viva Lycaste Vegas! This orchid hybrid is loved by plant enthusiasts around the world, and is found in many gardens and greenhouses. It has a very captivating fragrance that people love. It also has a very elegant appearance, and it features the best traits found in the Lycaste species. If you manage to get a hold of this plant, make sure to show it off to your gardening pals.
29. Haemanthus Albiflos x Haemanthus Coccineus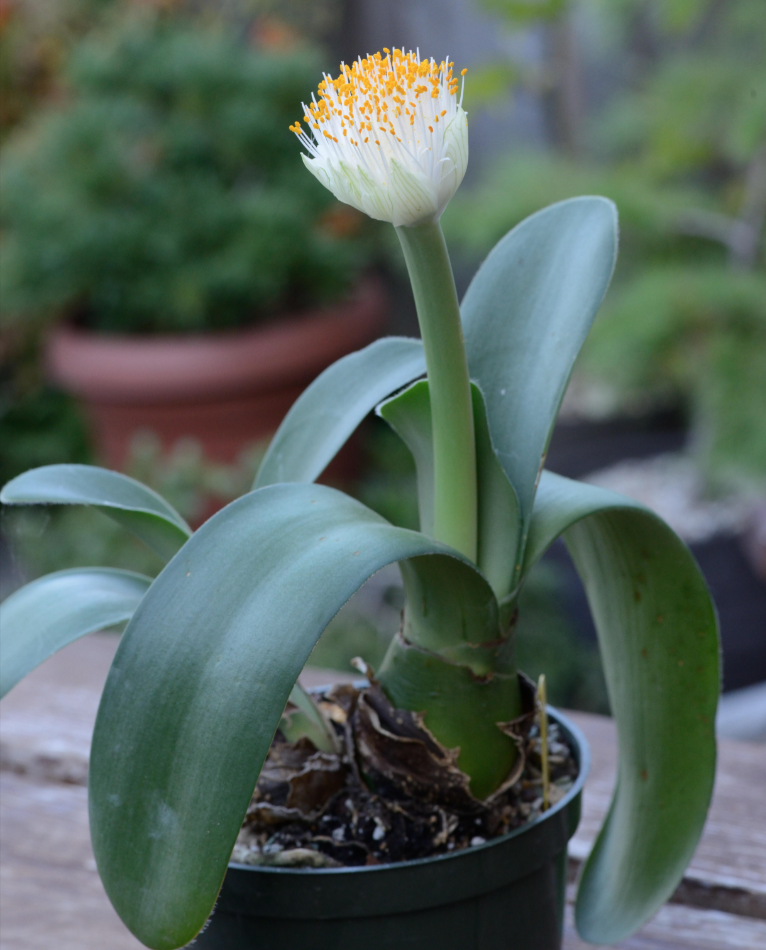 Image Source: Reddit
This hybrids is revered as a botanical wonder within the horticultural community, and it is easy to see why. It has a unique combination of flower shape and color, from white to crimson blooms. Another plant that is really easy to care for, it is featured in a lot of plant collections around the world, and plant lovers see this plant as a must-have.
30. There Are 1000,s More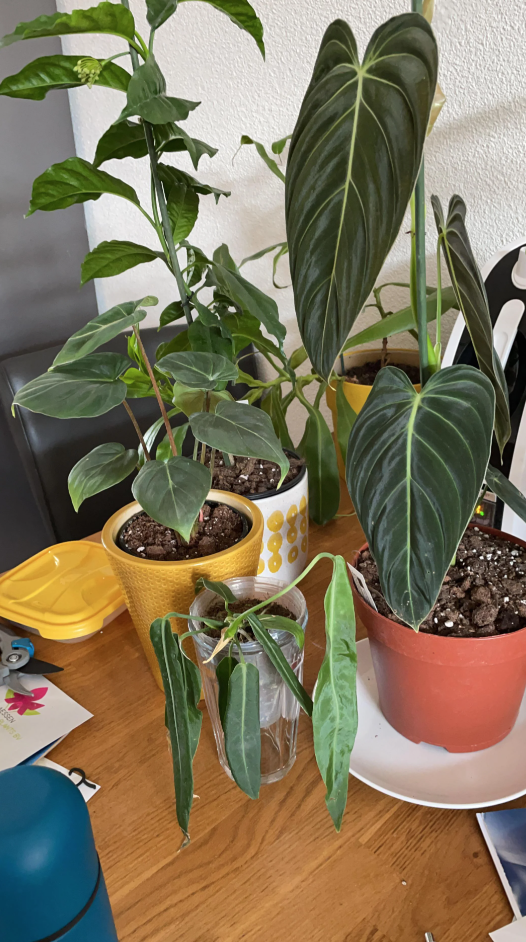 Image Source: Reddit
Apparently, there are nearly 400,000 plant species that are currently know to scientists, but they discover thousands more every single year. Whilst this list covers some of the rarer cross-breeds, there are thousands of others that are just as beautiful and just as interesting. Gardening and collecting plants is a really fun hobby and something you can easily get obsessed with.