Ranked: The Best Portable Homes From Around The World
By Aaron Love
1 month ago
30. Classic Caravan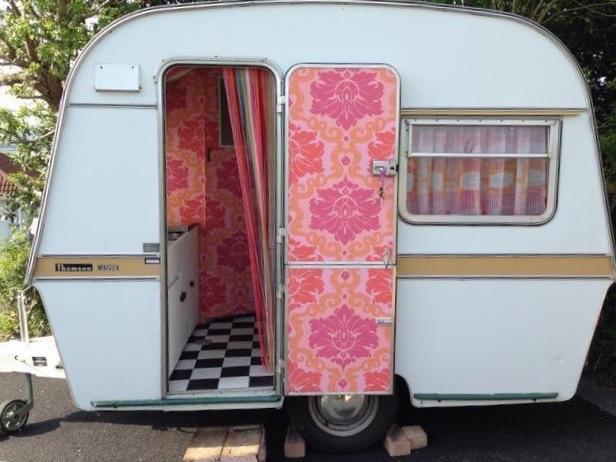 Image Source: Reddit
Although it is not as flashy or aesthetically pleasing as the other vehicles on this list, the benefits and efficiency of the classic caravan cannot be argued. For many many years now countless amounts of people have holidayed in and purchased caravans for a cheaper and easier access to a holiday with a good level of comfort. This is truly a great mode of portable living if you are looking for that sense of nostalgia in your trip.
29. Rich's Portable Cabins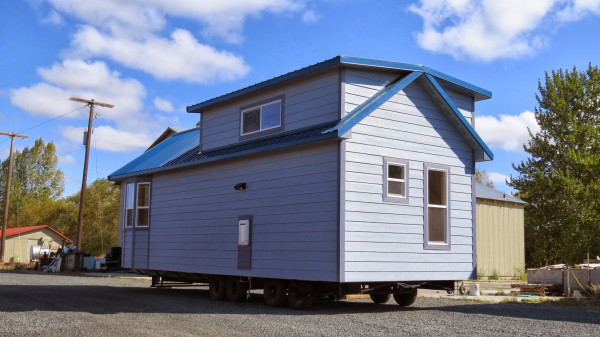 Image Source: Tiny House Talk
Coming as one of the most accurate looking portable homes, Rich's Portable Cabins is a brilliant way to go on holiday travelling anywhere you want and feel as though you have never left your own home. The design of the house brings that natural homely feeling as well as being two stories which allows for more room to store items as well as including all of the essential items you'll need for a wonderful trip.
28. Cargo Trailer Off Grid RV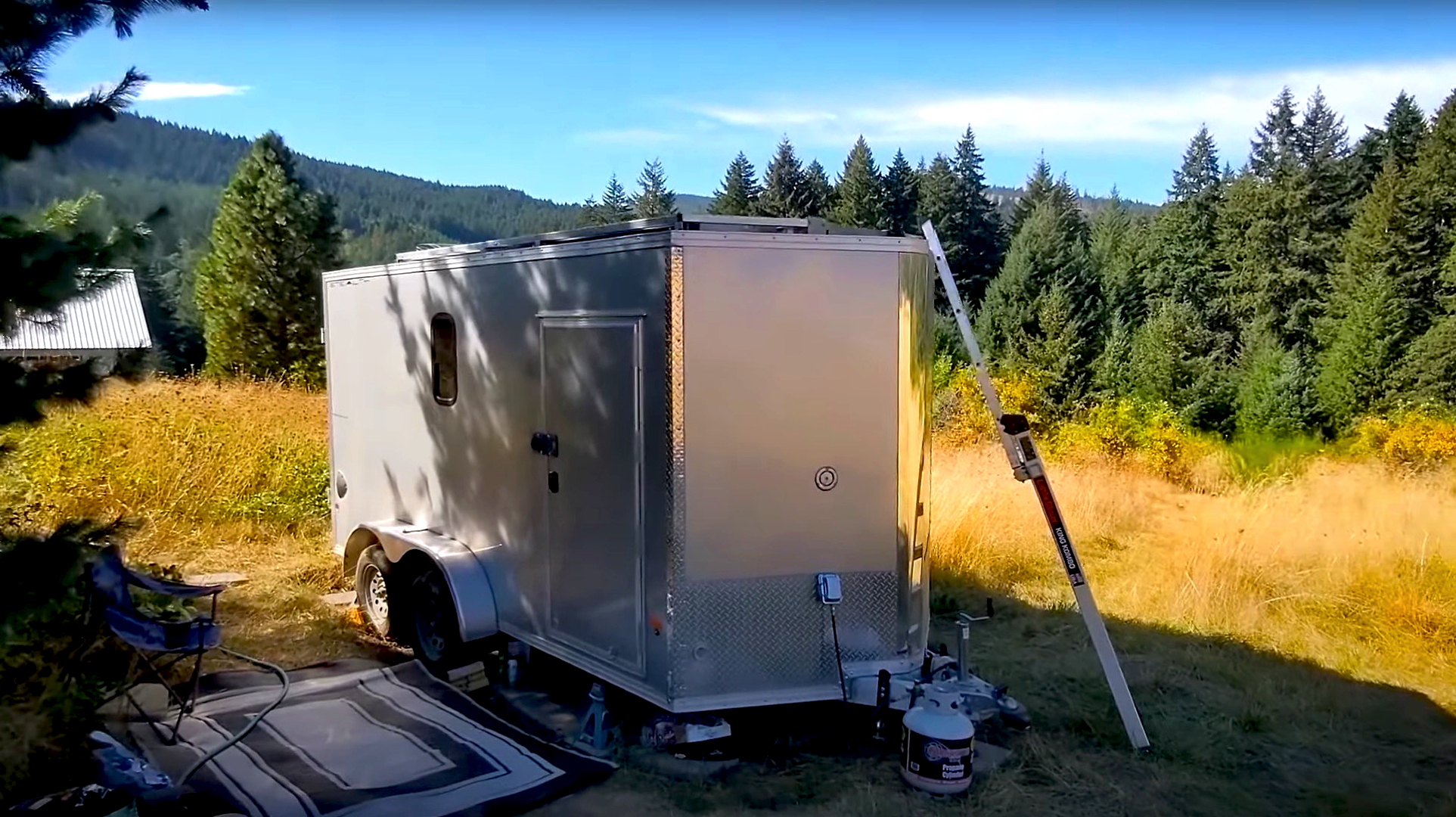 Image Source: auto evolution
Have you ever looked at the old trailer sitting in your driveway wondering if it could be used for anything more than some handy storage? Well, maybe you can take inspiration from this idea to renovate your trailer into a very cozy small living space. With the right amount of work a trailer can fit a kitchen and toilet with running water connected and is very easy to tow to any holiday destination.
27. Classic RV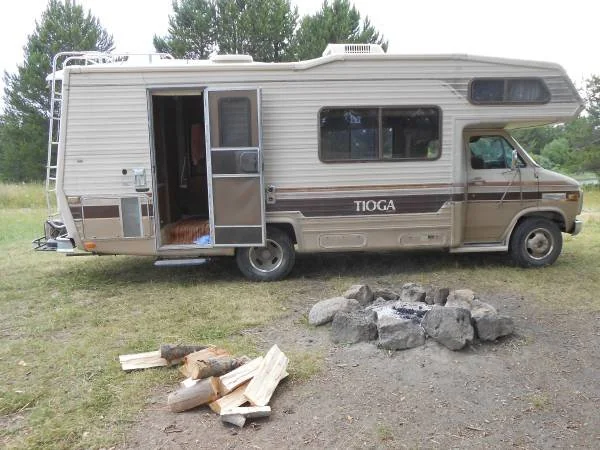 Image Source: Reddit
Now can you ever really go wrong with a classic RV? I don't think so either. The classic RV may not be the most beautiful of vehicles but it is definitely most cost effective and affordable for a large amount of families giving them the ability to set out on cheaper holidays and explore all the wonderful places that their country has to offer! Its reliability truly makes it one of the best portable homes around!
26. The Shepherd Hut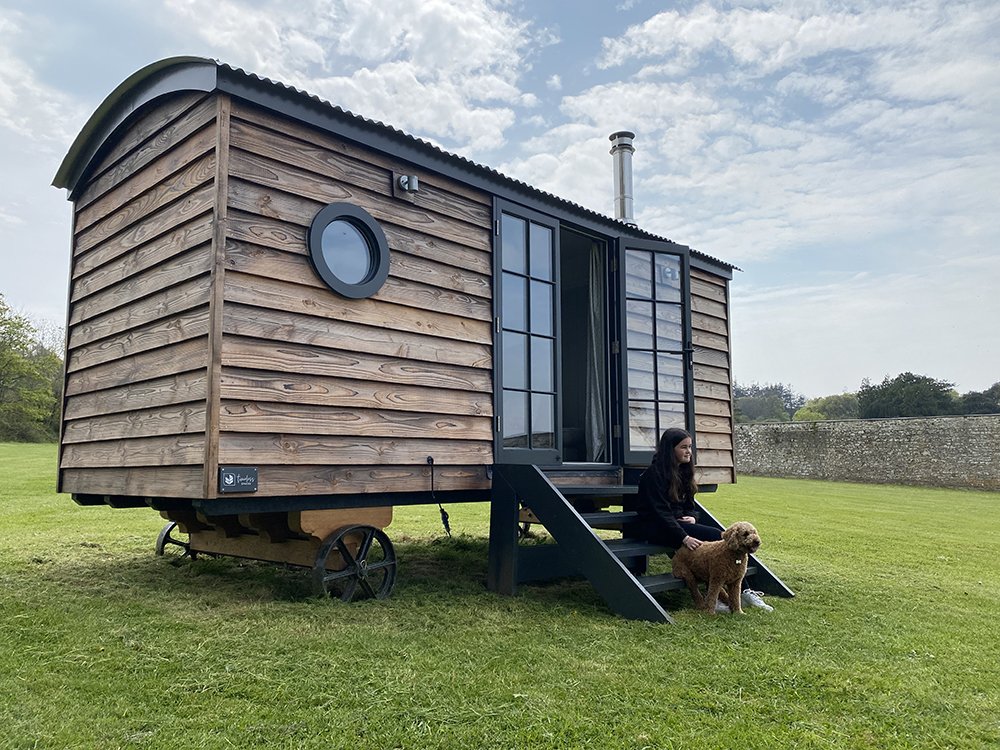 Image Source: Timeless Spaces
If you are thinking about an amazing way to travel around the country and want to it in the upmost comfort and style then a shepherd hut is the portable home for you! The shepherd hut is a brilliant living facility that has access to a lot of natural light and beautiful natural look about it. The hut includes all of the necessities such as a sofa that runs into a bed, a small fire, small kitchen and a cute little table to eat at.
25. Barn Side Studio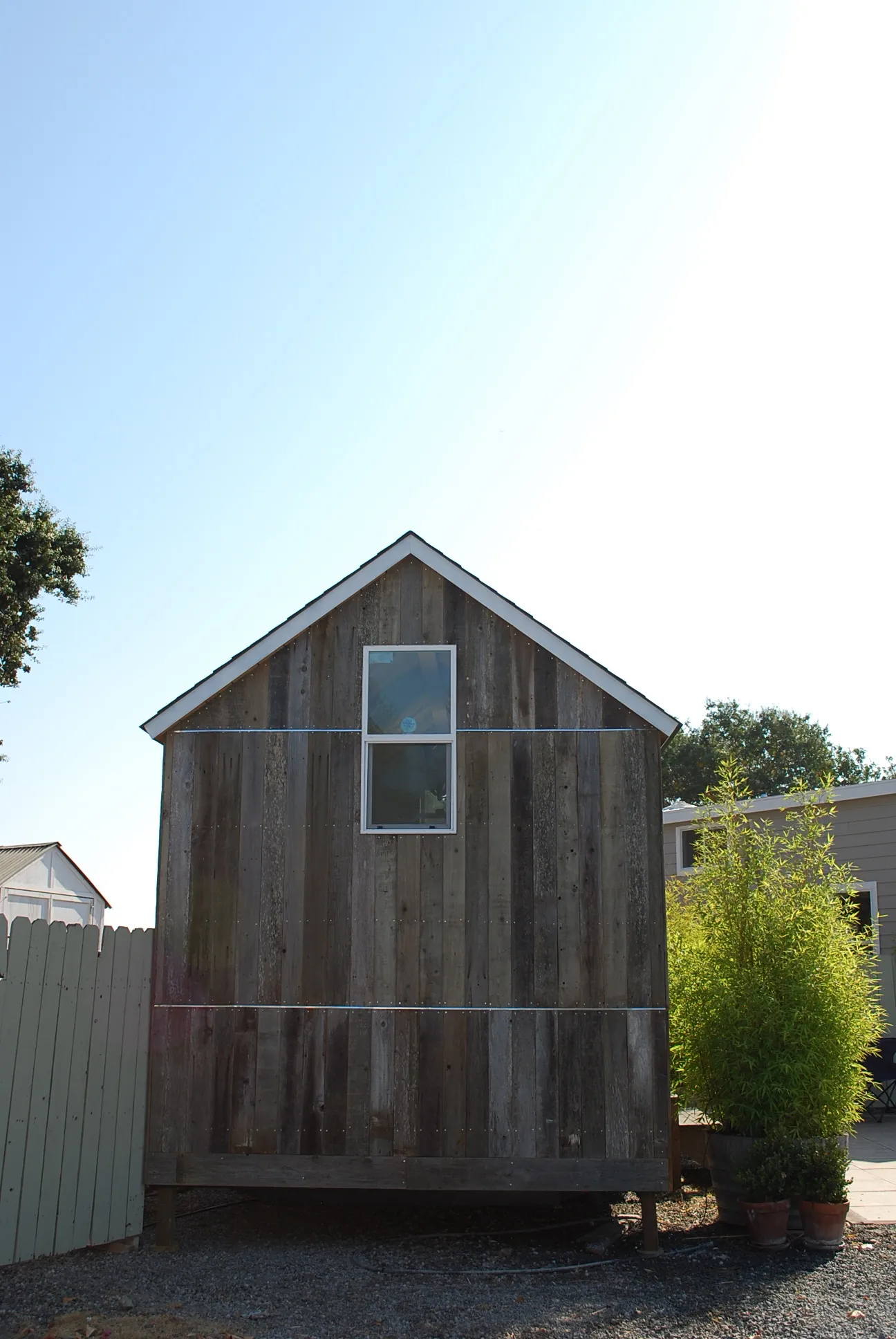 Image Source: Little House on the Trailer
This gorgeous little building is a great help if you were thinking of getting out and about and exploring all of those magical places you have always dreamed of! This a beautiful little studio perfect for a one person getaway. The house is brilliant from the economy as it is built with recycled materials which also helps to build its rustic look. This is a perfect little addition to any trip!
24. Wind Powered Tortoise Shell Home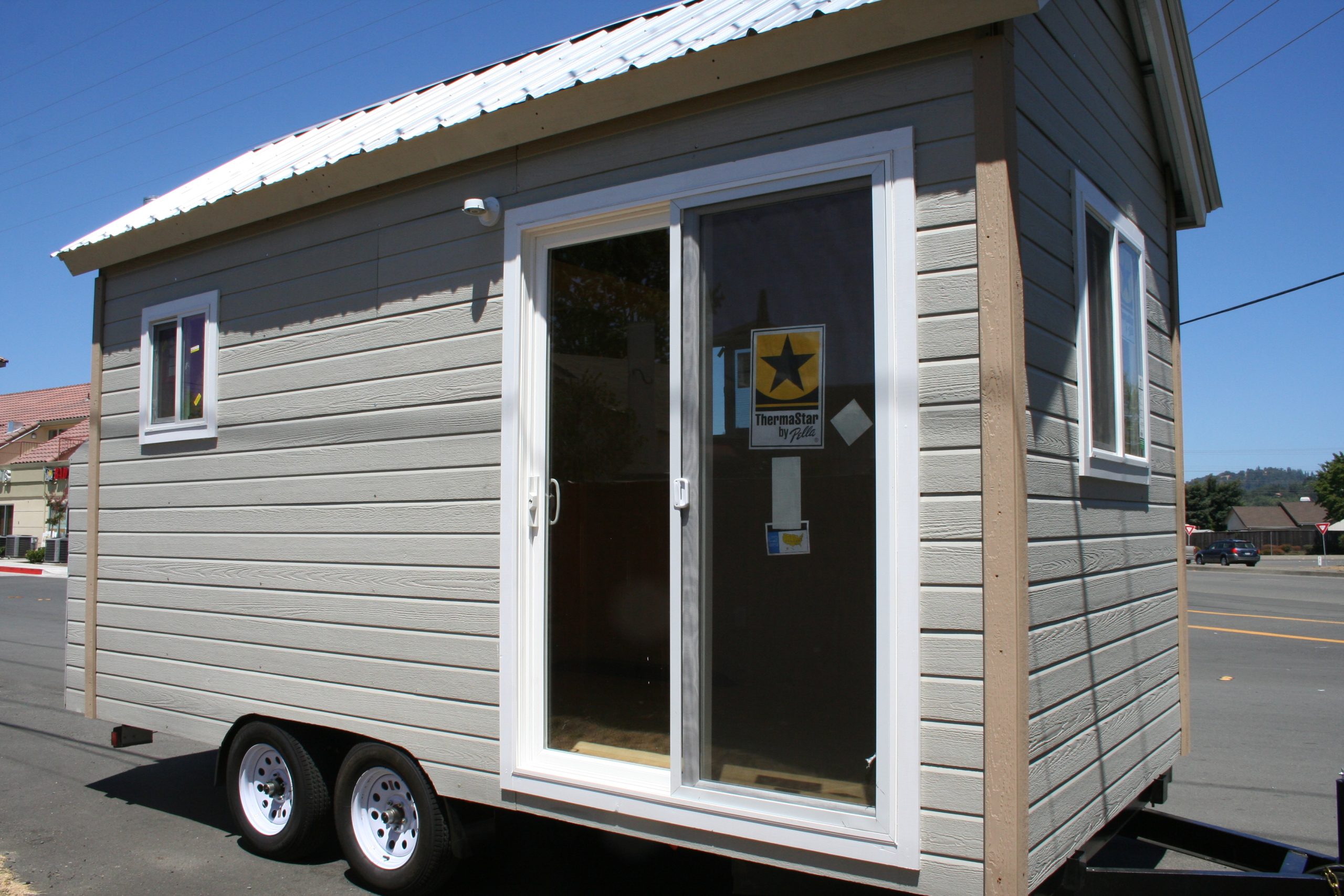 Image Source: Tortoise Shell Home
The wind powered tortoise shell home is a very cute small portable house that is highly efficient due to its size making it easier to transport than most portable homes. It can come in very handy if you are wanting to go out for little trip to an unknown area or to a beautiful mountain range or Lake District. The whole home is powered by wind energy and has a small wind turbine attached to its roof.
23. Solar Powered Trailer Cabin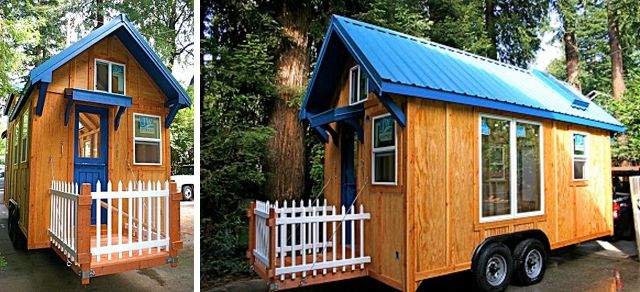 Image Source: Reddit
The solar powered trailer cabin is a truly extremely cute and wonderful little invention. It is perfect for hooking onto the back your car or truck in order to travel wherever your heart desires. The most unusual part of this mobile home is its small white picket fence which is a stapled feature of the home. The trailer cabin comes with all of the essentials and is powered by solar panels built into the cabins roof.
22. Alek Lisefski Trailer Home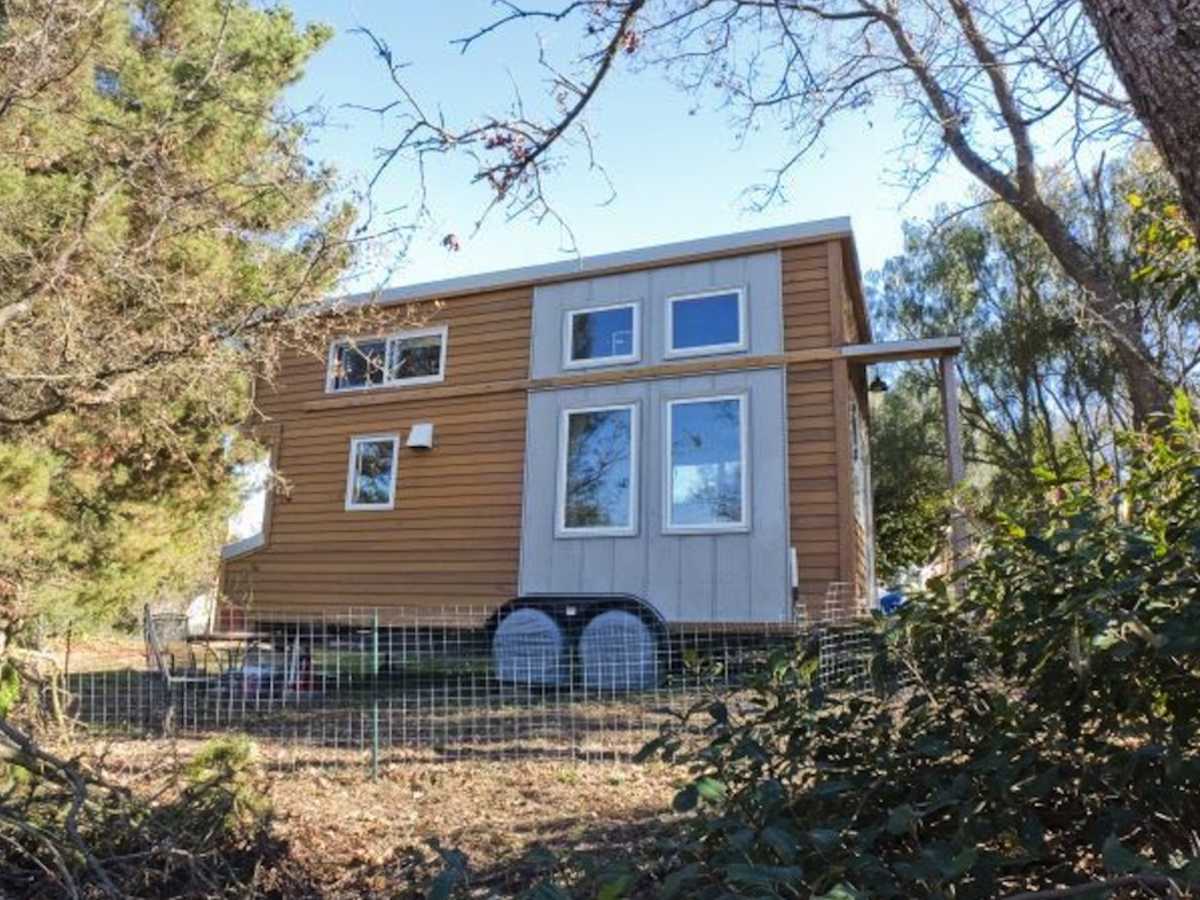 Image Source: Littlethings.com
Now doesn't this look like a rather luxurious home! This marvellous creation is a great way to travel around the country and visit all of your favourite spots. It was designed and created by Alex Lisefski who usually focuses more on internet design than the physical world. This wonderful house was initially built to house himself, his girlfriend and his lovely dog eliminating the need to pay any rent and minimal bills!
21. Weehouse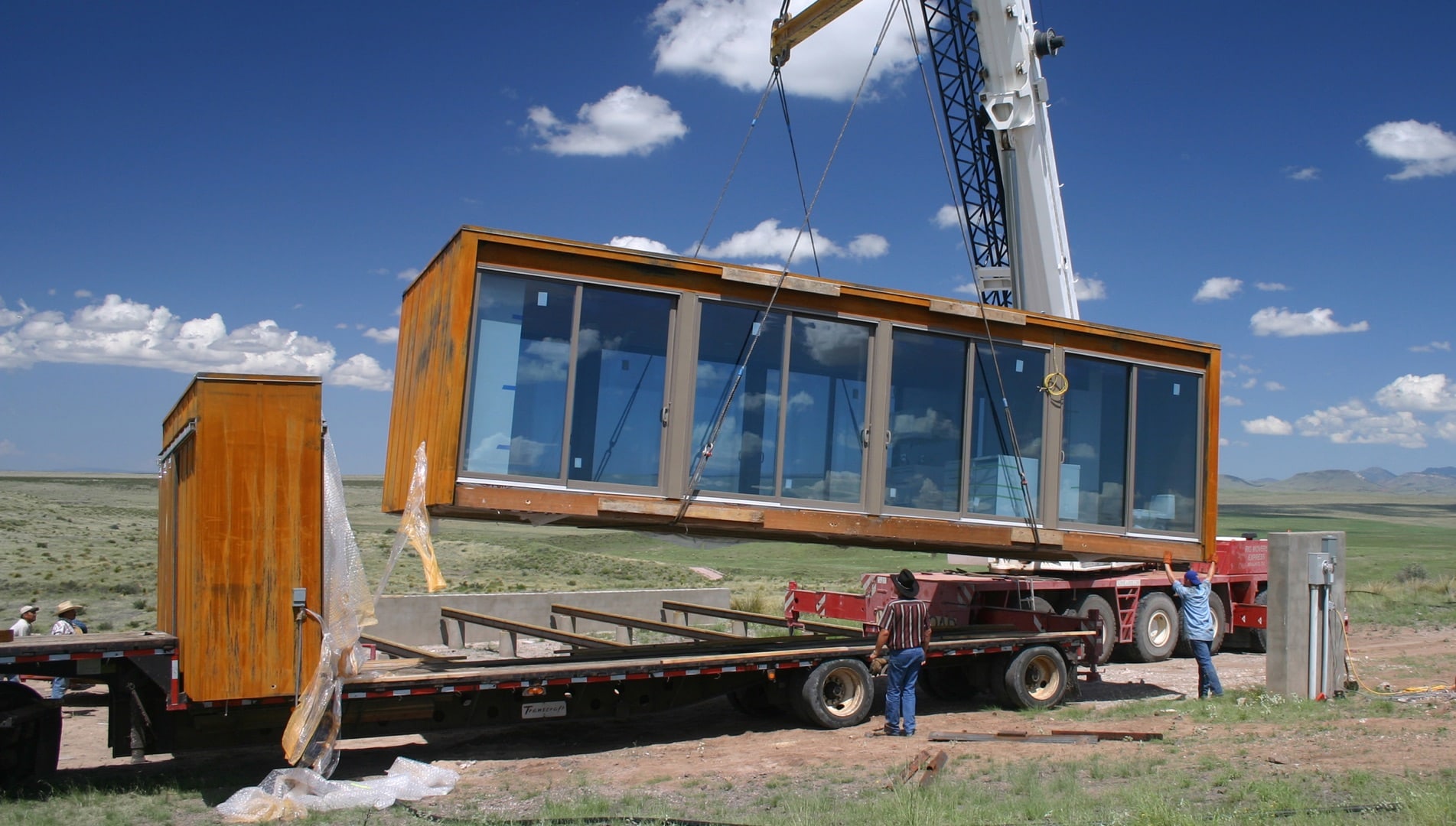 Image Source: Alchemy Architects
This portable house does take a large truck and a crane in order to move it wherever you would like to take it but trust me it is 100 percent worth it! These wonderful little portable houses have many glass walls in order to allow as much natural light as possible and hold a full furnished interior which can include a sofa, a bed, a small kitchen. It has its own power supply that allows fro a washing machine and dryer to be used in the house.
20. Opera By Axel Enthoven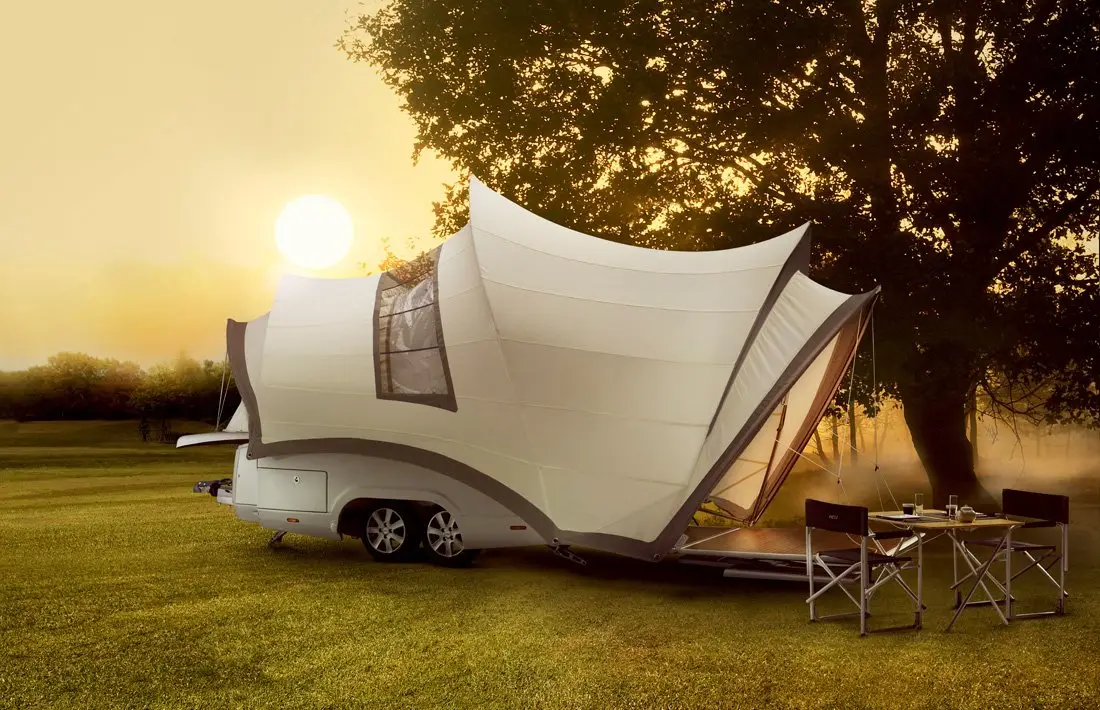 Image Source: Gessato
The Opera is truly a brilliant and elegant looking portable home that is more than suitable for purpose. The glorious exterior is designed to resemble the iconic Sydney Opera house and is designed by Belgian architect Axel Enthoven. The portable home is perfect for travelling holidays and is even equipped with water flow, LED lights, two warm cozy sleeping areas. IT is truly the perfect mix between a tent and a caravan.
19. Sleepbox 01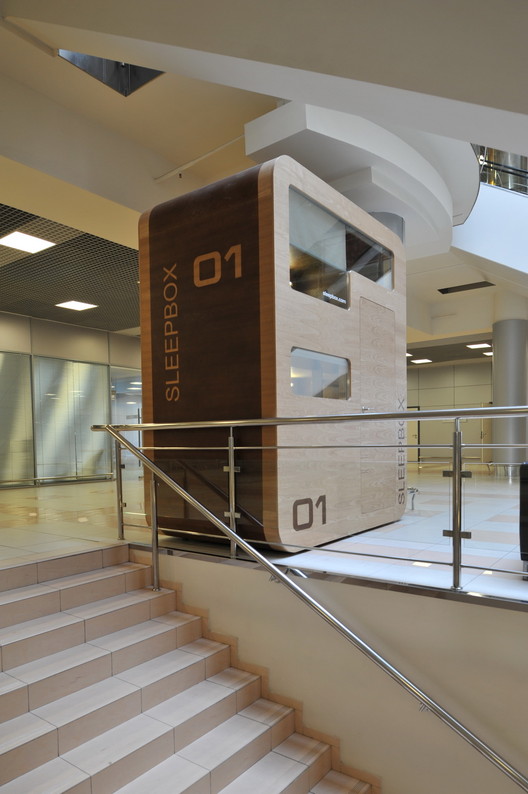 Image Source: ArchDaily
The sleepbox 01 is a great invention that was developed by Russian architects in the Arch Group. This wonderful little invention helped to transform bus meetings and the need of traveling and booking hotels for business calls as after a meeting a company would hire this small portable sleeping area for them to spend the night or gain valuable rest during hard working days making costs cheaper.
18. Bao House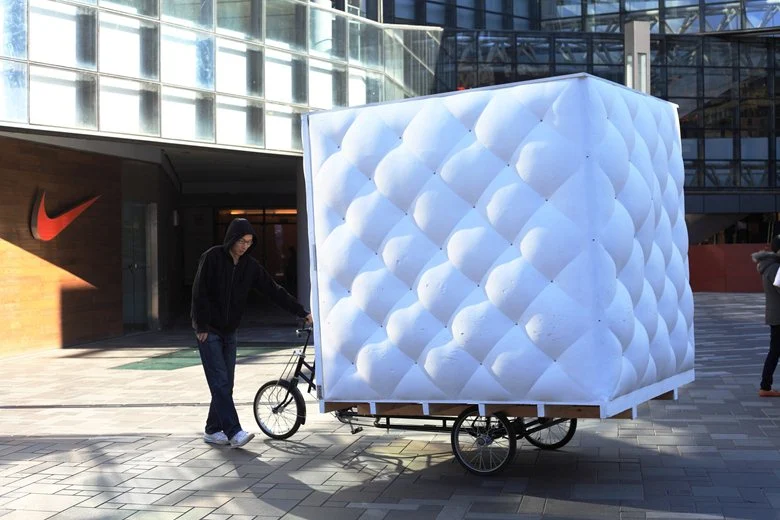 Image Source: Archilovers
The Bar house is a truly amazing leap forward in the world of portable living. This small looking cushioned box can be quite deceiving regarding its size. It is built to fit three people however it is only meant for sleeping and is only fitted with beds and no other living essentials such as a bathroom, kitchen or sink. Therefore if you are using the Bar house you must be choosing your location wisely!
17. The Wing House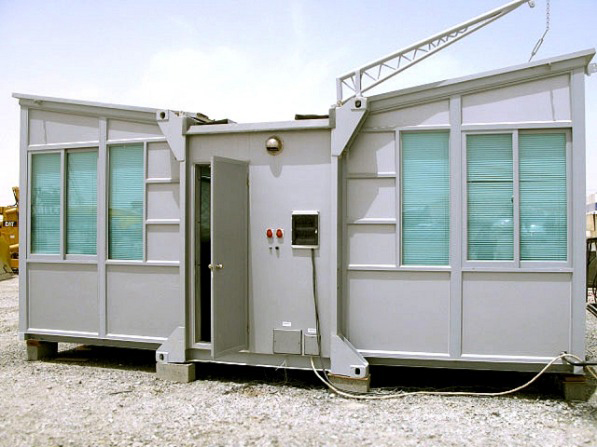 Image Source: Tiny House Talk
The wing house is a truly brilliant and remarkable advancement in technology. The truly amazing Wing house is the size of a shipping container until you allow it to open and expand in size to size you plenty of room to set a great living space as well as a very cozy bedroom. These brilliant portable homes come with built in Tv's, plumbing and the internet. This is truly a great way to travel!
16. Leaf House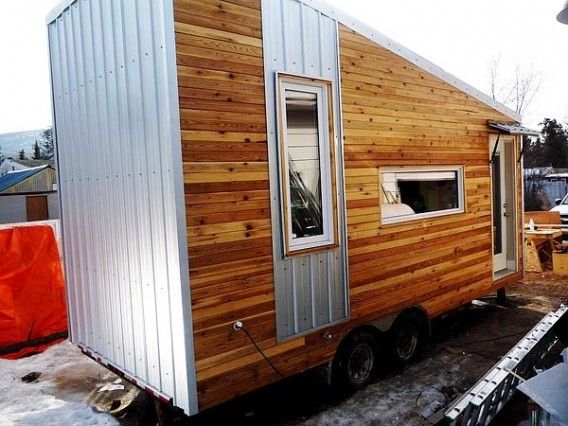 Image Source: Pinterest
The Leaf house is another cute small portable home that is easily transported from area to area and can be a great asset to someone going a long journey or seeking out a more solid residence while camping. The Leaf house was designed by a team in Canada. These brilliant small homes were built to be eco-friendly and also to provide great shelter in extreme cold bringing plenty of warmth to its host on all journeys.
15. Tiny House On Wheels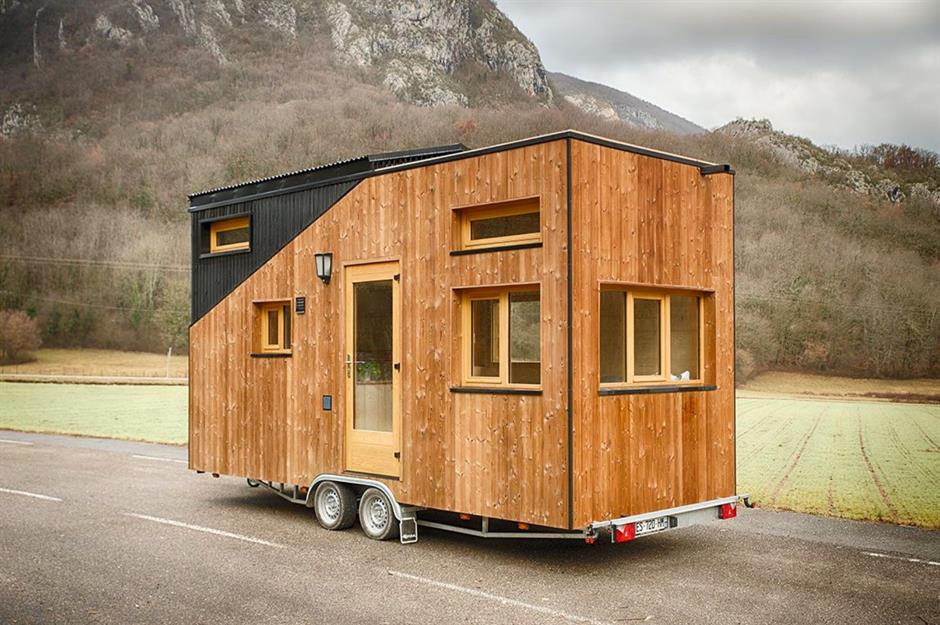 Image Source: lovePROPERTY
Now isn't this a wonderfully adorable little portable home. The tiny house of wheels is a brilliant little addition to your travelling necessities as it is the perfect size for a little couples getaway. The brilliant part of this house is how easy it is to take to your destination and the mass amount of wheels make for a very stable and comfortable experience. Although it does not look like much there is plenty of room fro activities!
14. Modern Mobile Caravan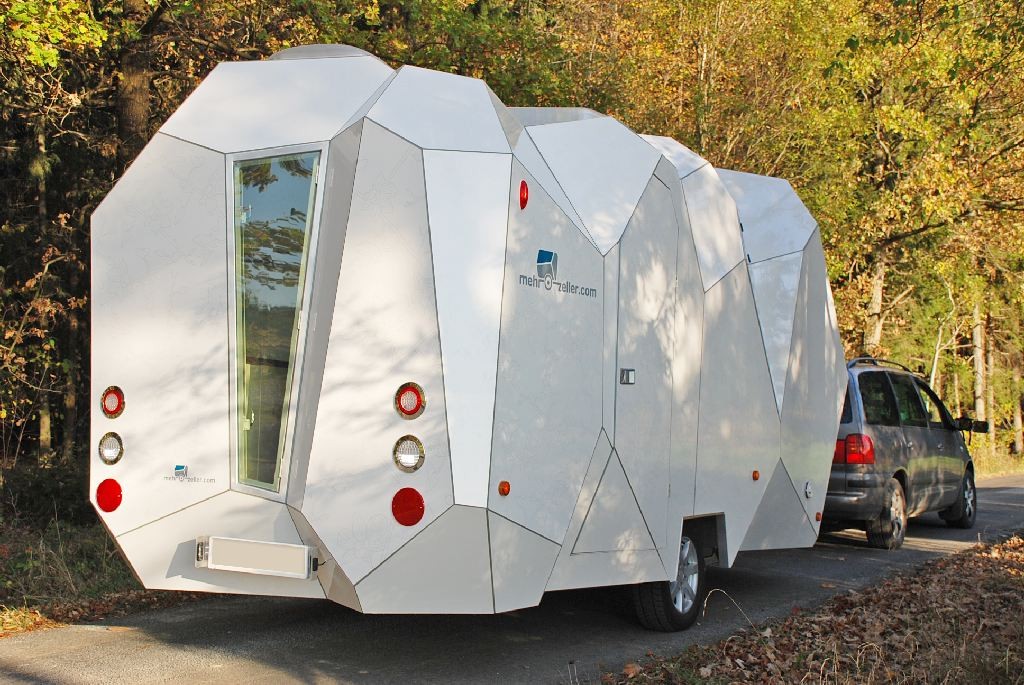 Image Source: autoeolution
Now although we all can appreciate the how useful a classic caravan is, this modern day beauty is truly a step into the future of caravans. This particular showing of technology was constructed by Mehrzeller. The main attraction of the vehicle is its ability to access cellular signals and wifi wherever you go allowing it to have a built in TV alongside the essentials of a kitchen, living space and bed of course.
13. CNC-milled APH80 Prefab Home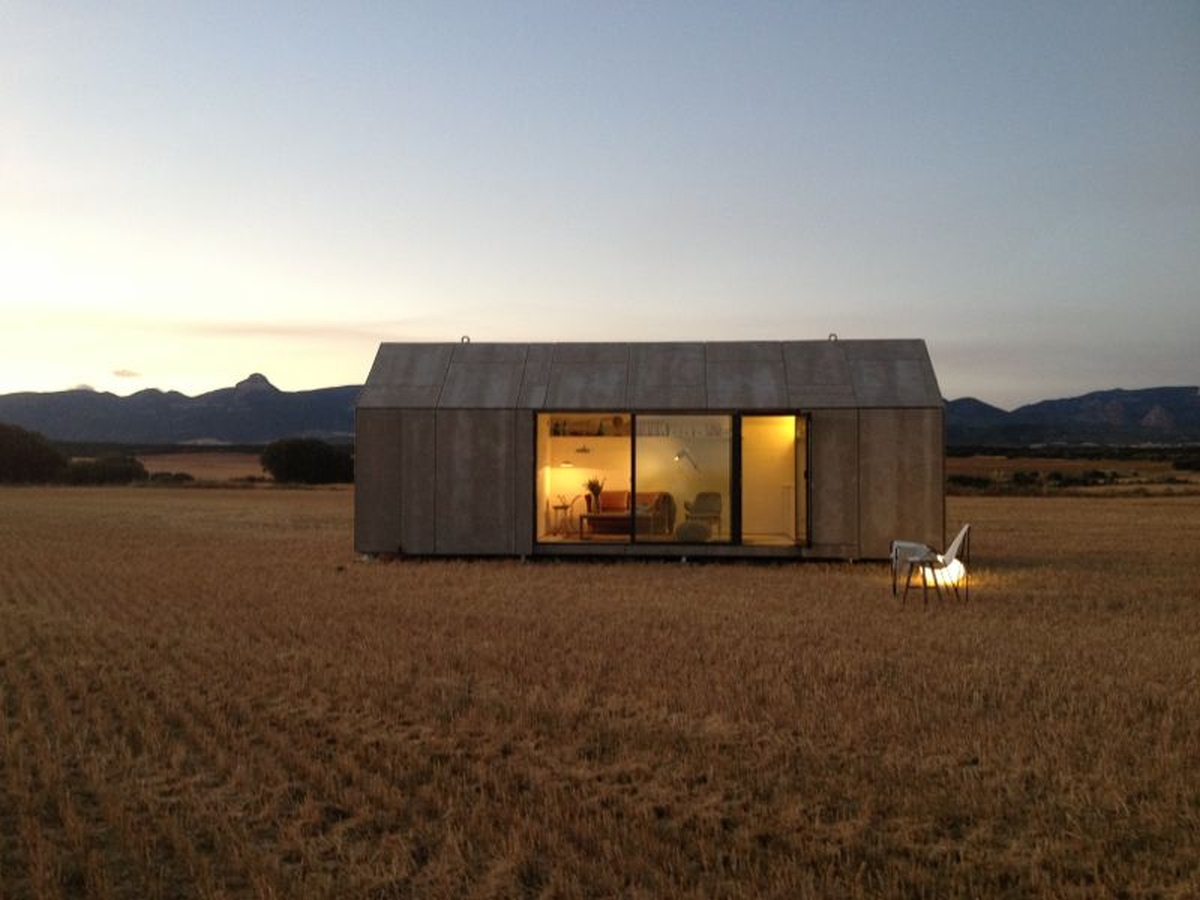 Image Source: Small Houses Bliss
Coming is as one of the most difficult portable homes to move the CNC-milled APH80 Prefab Home is a truly worthwhile purchase if you are looking to place a great luxurious home anywhere that you would like to visit. This amazing build was designed by a Spanish architecture firm Abaton. The houses come with built in plumbing and wiring as well as having a kitchen, living room, bedroom and a bathroom with a working shower.
12. The House Bus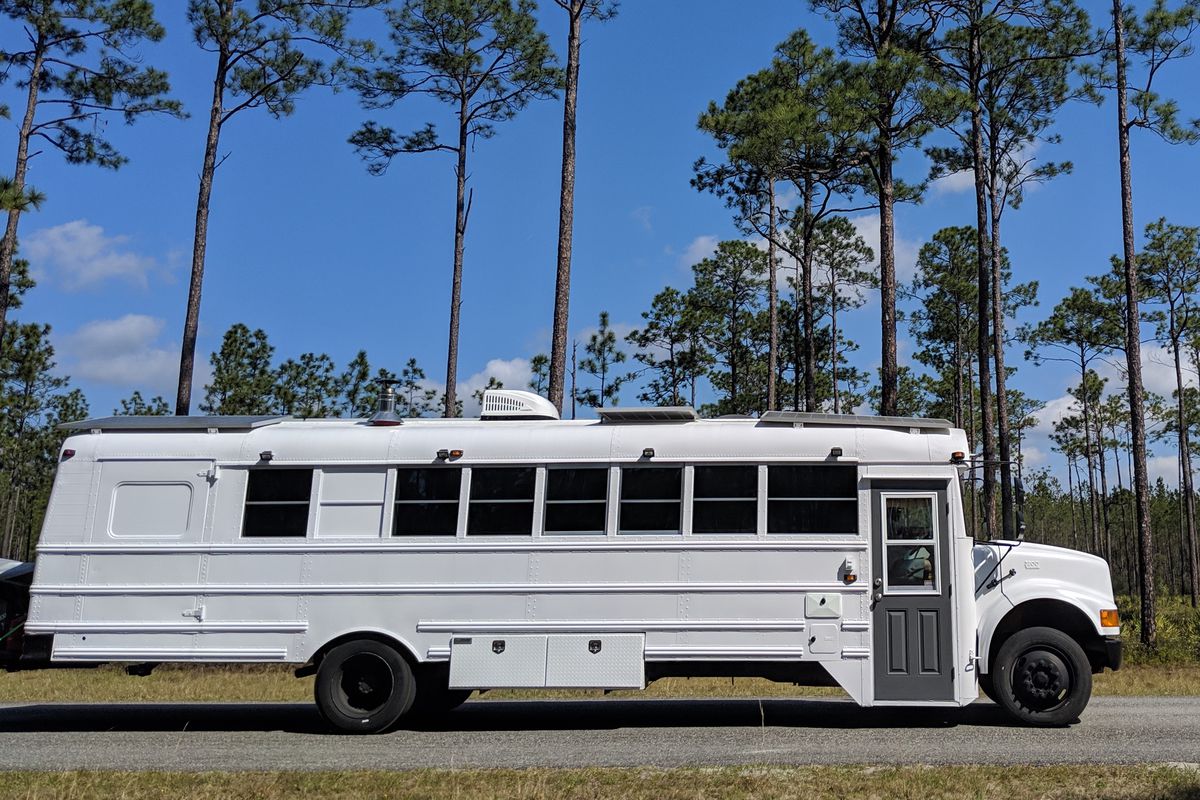 Image Source: Curbed
This is arguably one of the most creative and unusual forms of portable homes but its quality and efficiency cannot be questioned. It is truly the perfect way to combined driving with luxury living as the length and width of a bus gives plenty of room for you to fit in all of the essentials you need for a truly wonderful journey. It is a great way to use an old school bus and be able to bring the family along as well.
11. Hut On Sleds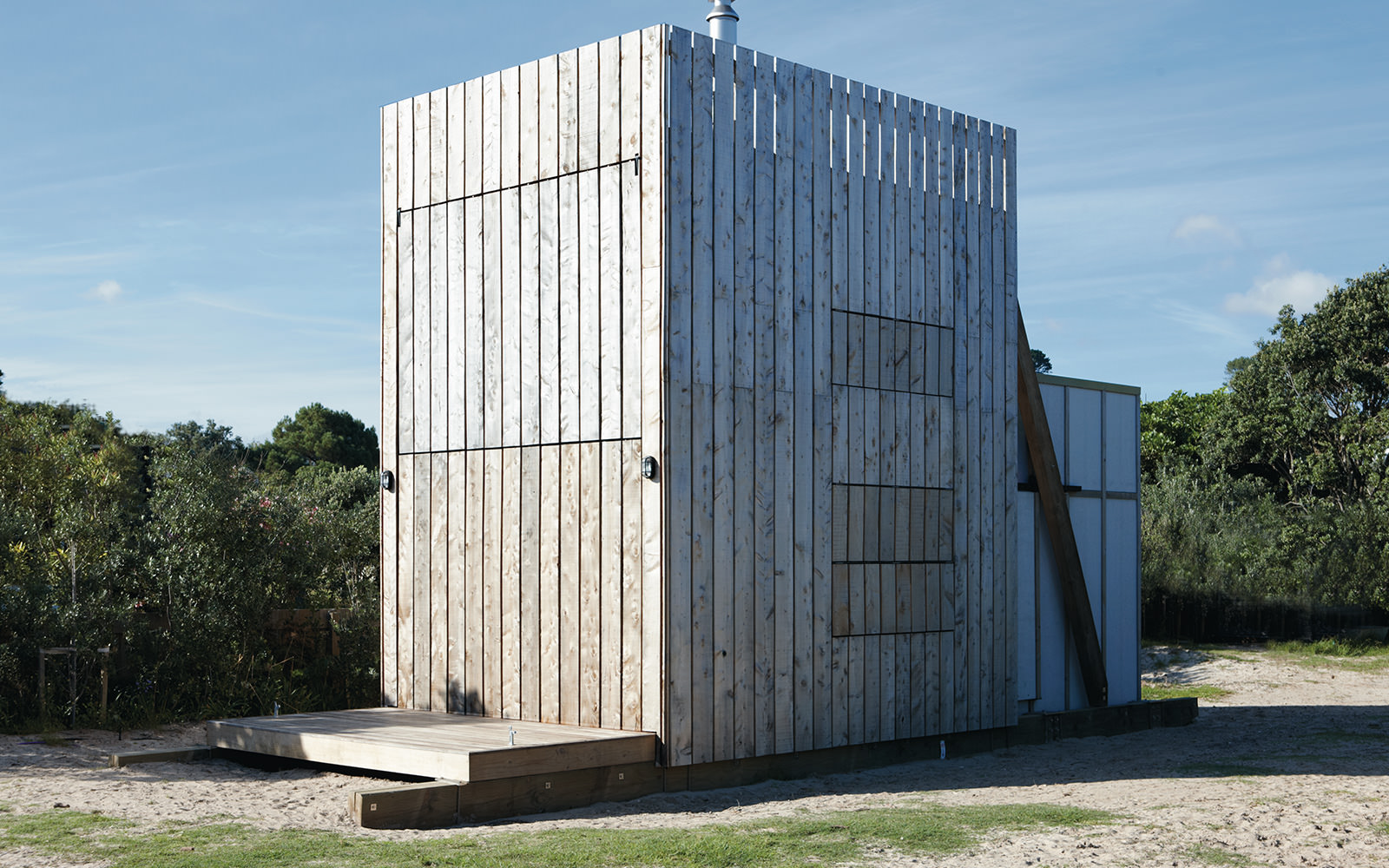 Image Source: Crosson Architects
This portable home although is built with ability to be moved due to the sleds at the base of the house it is not meant to be taken across the country, rather to be able to have a coastline house and be able to move the home based on the amount of erosion. This very tall and rather enclosed house was built for a family of five and therefore is incredibly spacious inside and perfect for a permanent home.
10. MINIMOD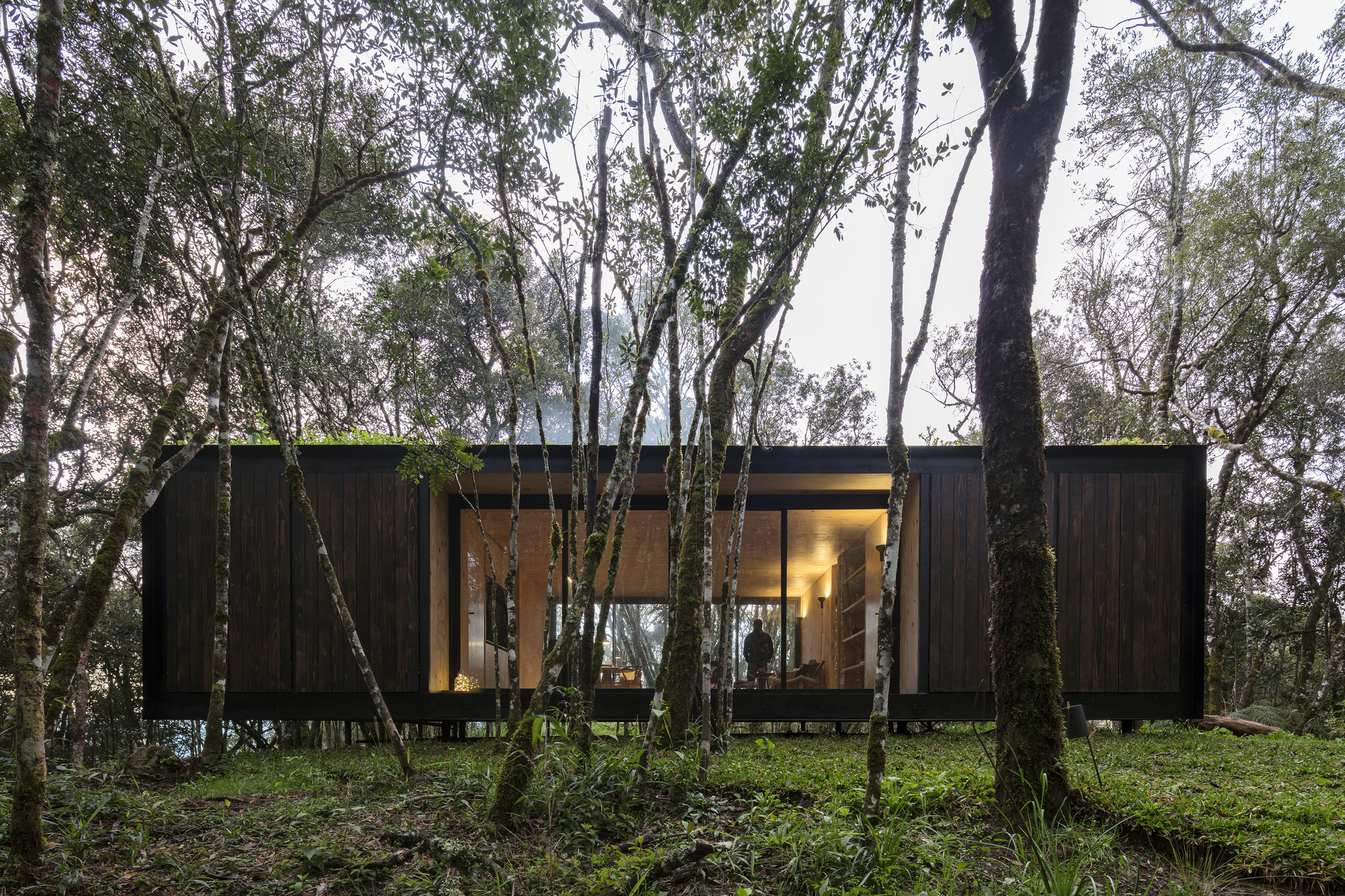 Image Source: ArchDaily
The MINIMOD which was the portable house invention by MAPA is said to be on of the best options for a portable home in today's society. It can be easily transported via truck and is easy to dismantle while it is being transported and then reassemble in your chose location. The MINIPOD comes with brilliant natural look as well as some stunning glazed walls and shutter doors alongside all of the typical essential parts of a home.
9. Bluebird Bus Home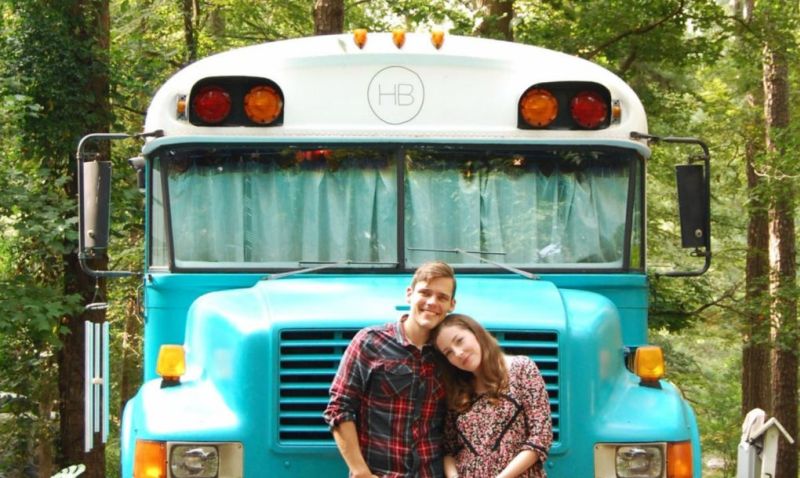 Image Source: homecrux
This is a truly brilliant use of an old school bus and the story behind its creation was even better! In 1990 the Bluebird bus was a school project and began with the kids completely gutting the vehicle and then getting away with their colours and paints to make the exterior suit their school before helping with the fitting of the necessities such as hot water, electricity, a couch, a desk and of course a very comfortable king size bed.
8. Classic Mobile Home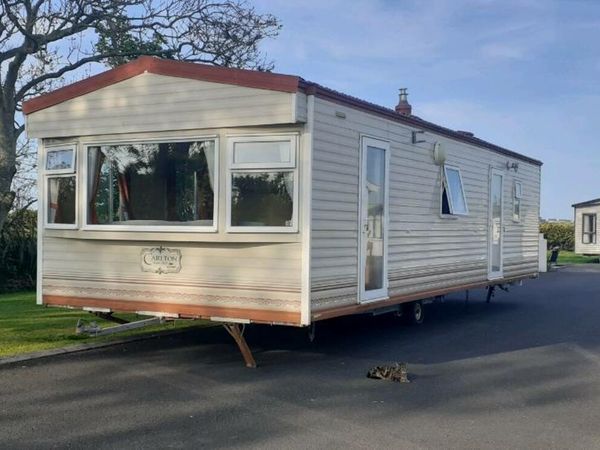 Image Source: Reddit
The classic mobile home may not be everybody's favourite form of portable homes and can be quite a difficult residence to move due to its large size. However, it is perfect for keeping in them classic and always reliable holiday spots that you and your family love to visit year in and year out. Its large size means that you have all of the essentials fitted inside making your stay that bit more calming and comforting.
7. Idaho Sheep Camp Wagon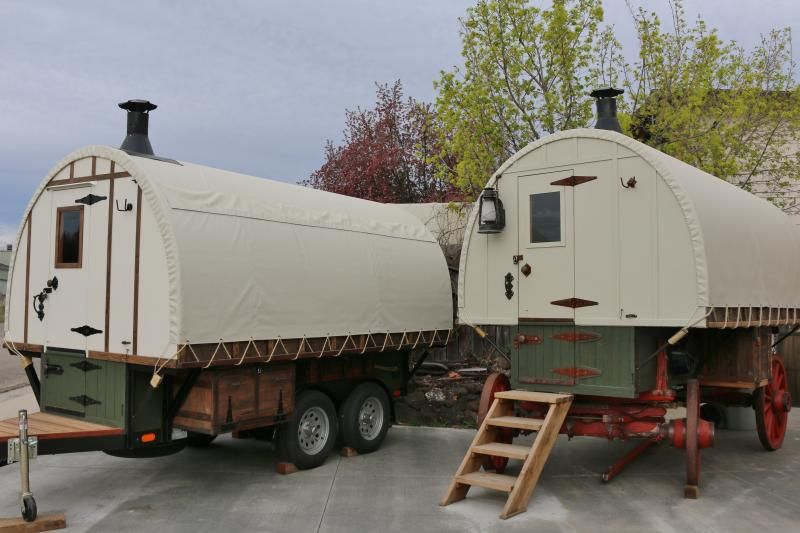 Image Source: Pinterest
The Idaho Sheep Wagon despite its odd name and look is one of the most common and well known forms of portable homes. Although, not all Idaho Sheep Wagons are to the best quality they are extremely useful to those who travel for a living or enjoy exploring different areas and countries. This form of portable home is very easy to get from place to place and make your journeys a lot smoother.
6. Gypsy Camper House 1966 Ford F100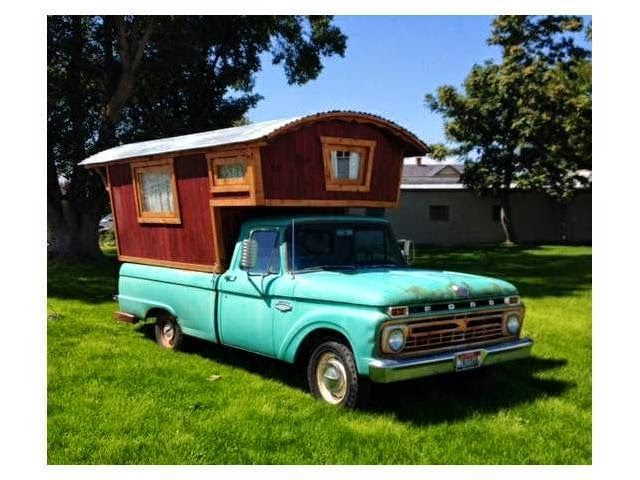 Image Source: Pinterest
Do you have a dusty old 1966 Ford F100 just rusting a way in the garage? Then here is a great idea for you! Somebody has come up with a brilliant way to transform the vehicle into a very useful portable home. Despite its very small look it is actually very comfortable and provides plenty of space for a very comfortable bed to rest in while you are on your travels making it a very useful acquisition.
5. Dipa Vasudeva Das' Work Van
Image Source: Inhabitat
This very innovative and mind-blowing piece of creativity is a brilliant acquisition if you are looking to go travelling and exploring your country or even other countries! Due to the size of the vehicle it can be easily driven across countries and onto ferry's for international travel. The interior of the van is built to be very warm and comfy for those who take residents and even has a bed, stove and a dog bed!
4. Unfolding Mobile Home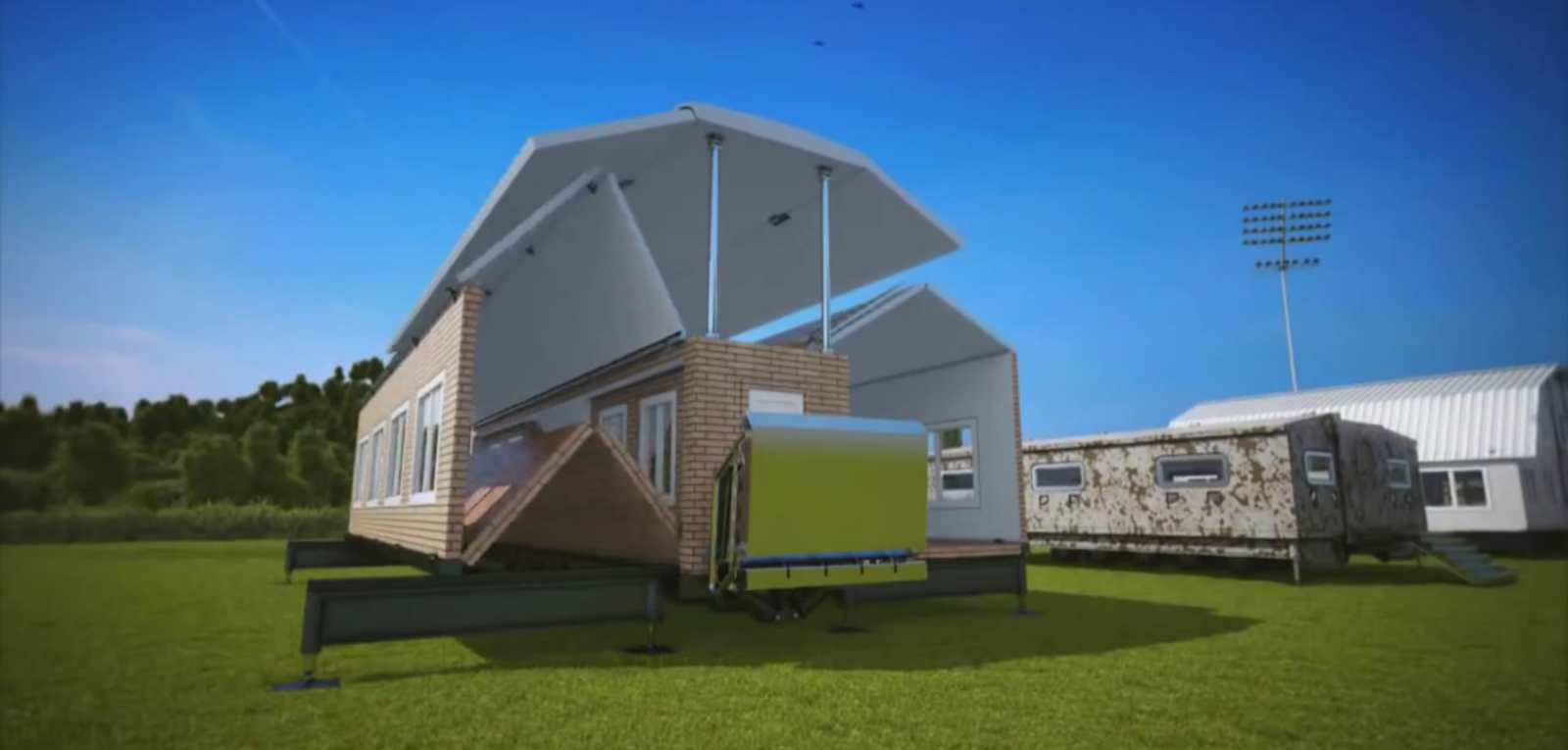 Image Source: Core77
This unbelievable portable house is truly an amazing example of modern day technology although there are only a few actual working unfolding mobile homes in the world they still stand high in my list as one of the best portable homes you can come across. This mobile home will give you all of the room you need in order to feel comfortable when you are away as well as being easy to pack away.
3. Fincube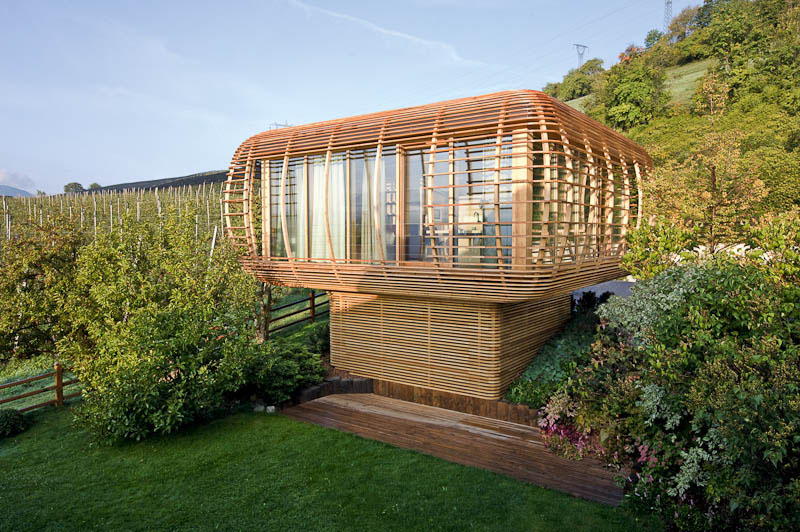 Image Source: iDesignArch
The Fincube is a truly a revolutionary invention in the field of portable living. Although it can be difficult to transport from location to location it is possible. This brilliant invention was produced by Studio Aisslinger. They wanted to make sure that their invention was sustainable and eco-friendly as well as being transportable and spacious so that the owner would enjoy every minute of its use.
2. Casa Invisible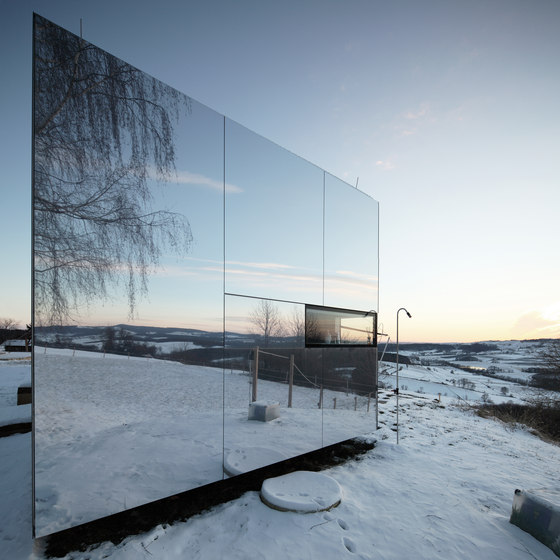 Image Source: Architonic
Now I know what you are thinking, this is just some big mirrors in the snow. But boy are you wrong. This is a brilliant portable home that helps you to blend into whatever terrain you come across due to its reflective exterior. The interior of the this wonderful mobile home is truly stunning and provides you with a mass amount of space to make yourself comfortable and enjoy your time away from home.
1. Coodo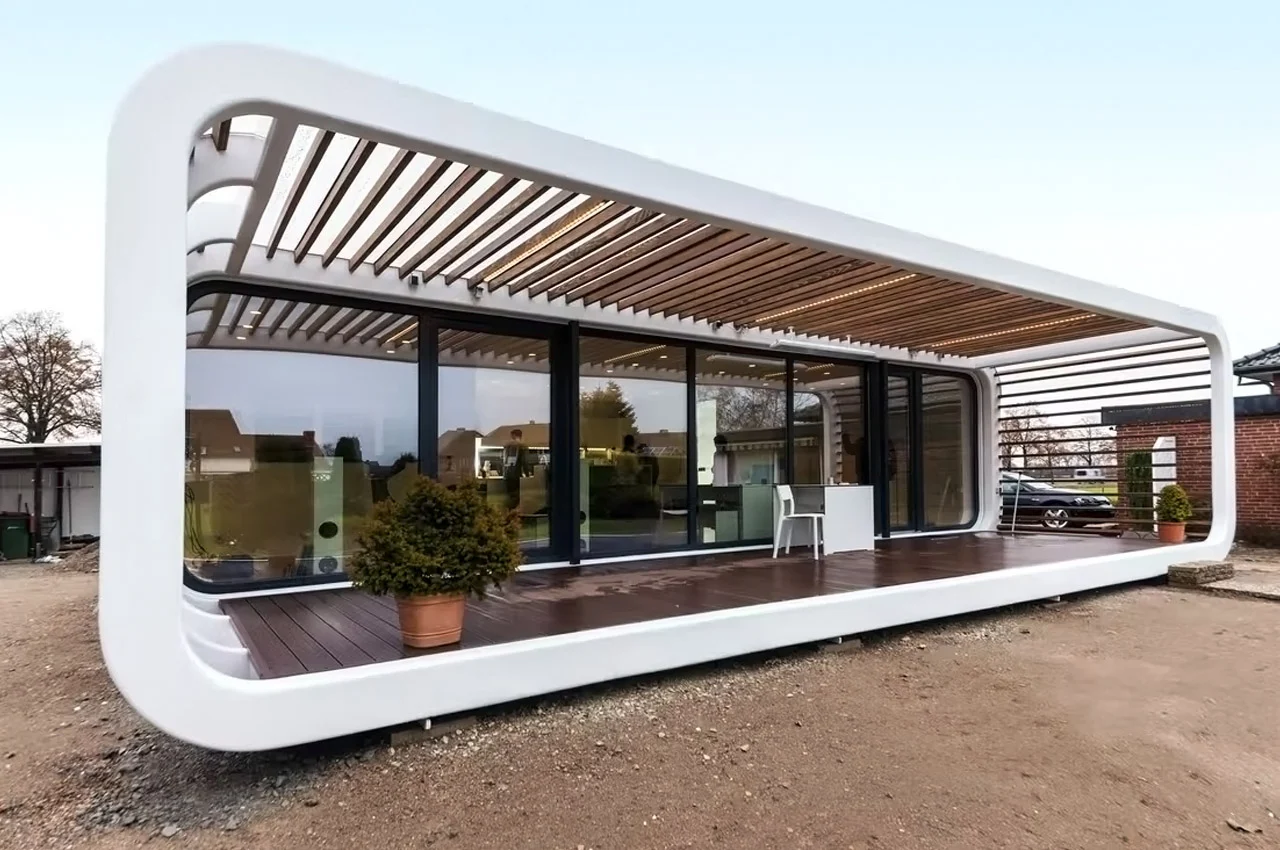 Image Source: Yanko Design
The Coodo home is one of the larger portable homes available in the twenty first century but it is well worth the time and effort it takes to transport this magnificent living space. They are typically used as holiday homes for most families and some even decide to make them their permanent residence. The use of glass walls allows for a lot of natural light and access to some truly amazing sights in your chosen destination.