1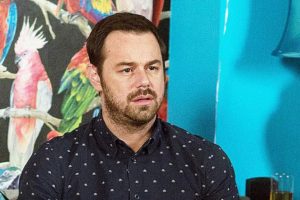 Can you name this classic soap star?
Test Yourself: How Many Of These Soap Stars Can You Name?
Please enter your email address to view your results
You got out of !
Come on, admit it – your favourite part of the day is kicking back with your brew and biscuits and watching the soaps. You sit in work all day watching the clock, wondering what Pat Phelan is going to get up to on tonight's episode of Coronation Street. Or is it a double Emmerdale night (my favourite) and you're longing to go home and check up on the Dingles? Are you a big fan of Hollyoaks? I'm sure you all look forward to throwing your feet up and getting your daily dose of Mercedes McQueen.
To test your soap knowledge and memory, we've put together a short and fun quiz. Let's see how many soap stars you can guess the name of correctly. If you can score 35 out of 50 or above you will be crowned the Soap Master. Anything less than 20 and you have a lot more soap watching to do- and you should go and fill the kettle RN…