1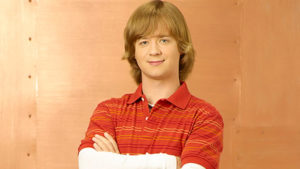 Hannah Montana's brother.
Michael Jackson
Jackson Stewart
TEST YOURSELF: Can You Name Every Disney Channel Character?
Please enter your email address to view your results
You got out of !
Disney channel was the highlight of everyone's childhood TV moments. If you were one of those lucky ones I imagine you spent hours and hours watching Hannah Montana, The Suite Life of Zac and Cody and, of course, Kim Possible! Some of us didn't have Disney channel and had to wait till we were invited over to our (more cool) friends houses to binge watch the Disney Channel greats.
What is certain is that we're all Disney Channel lovers, but, how well can you name these characters? Are you a Disney channel pro or can you not tell Zac from Cody?
Find out ad take the quiz…