1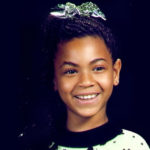 Who is this celeb?
TEST YOURSELF: Can You Guess The Celeb From Their Young Photos?
Share Your Results!
How well do you think you know your celebs? Think you can tell who these celebrities are from their childhood pictures? Have a go!
We all think (or hope) we look nothing like our baby photos. But maybe the resemblances are more clear than you think. On the other hand, maybe you've transformed and can't be recognised anymore form that embarrassing photo album.
Maybe you're a pro – or maybe you don't know Bella Hadid from Gigi Hadid or Channing Tatum from Ryan Gosling.
Take the quiz and see how well you do guessing these celeb's from their young photos…