1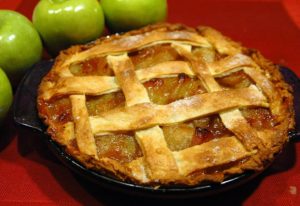 Apple Pie?
QUIZ: This Test Can Guess A Person's Birthday Based On These 'Pick Or Pass' Foods!
Share Your Results!
Are YOU ready to take on the challenge?
Welcome to Quizzable: the internet's leading provider of top-quality news and entertainment.
Each quiz should take around 3 minutes to complete, but once you get started, you won't be able to stop. With the perfect mix of fun and unique quizzes, we guarantee to keep your mind occupied for hours!
Don't believe us? See for yourself… 
Our choices of food are direct windows into the soul – and who doesn't want to know if we can actually guess your age from your favourite foods?
It's probably best not to take this quiz if you're hungry and/or on a diet!