1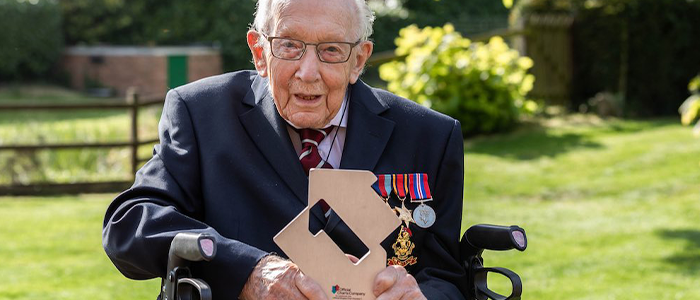 In May, it was announced a former British Army officer is to be knighted after raising money for charity in the run-up to his 100th birthday. What is his name?
Olive RIley
Buster Martin
Captain Tom Moore
QUIZ: The Big Quiz Of The Year 2020
Share Your Results!
2020. The year that will go down in history. This year has definitely been one to remember (or one that we wish we would forget). It's a year like no other and not one we could ever have forseen: a Global pandemic, Lockdown… It has had a lot of low points and definitely a fair few highlights too (remember Sir Captain Tom Moore?).
So let's see what you can remember from this historic year. Take the Big Quiz of the year – the most iconic moments captured in one quiz to see how well you can recall the key moments.