1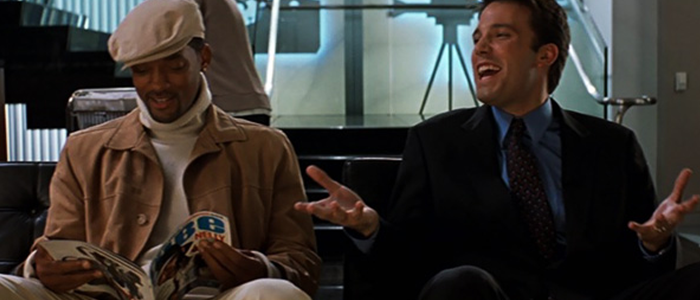 Which Will Smith movie is this?
Hitch
I am Legend
Seven Pounds
QUIZ: Can You Name The Will Smith From The Screenshot?
Share Your Results!
Will Smith is without a doubt one of the acting greats. His roles are so diverse he can pull of any role in any film (from Seven Pounds, to Hancock) and we will always love him. He's one of those actors that convinces us of his role so that we are invested in his films. Do you reckon you'll be able to tell which screenshot is The Pursuit of Happyness? Or, I, Robot?
Let's see if you are a huge Will Smith fan by seeing how many of these films you can name from the screenshots.
Test your film knowledge with this quiz. Good luck…