1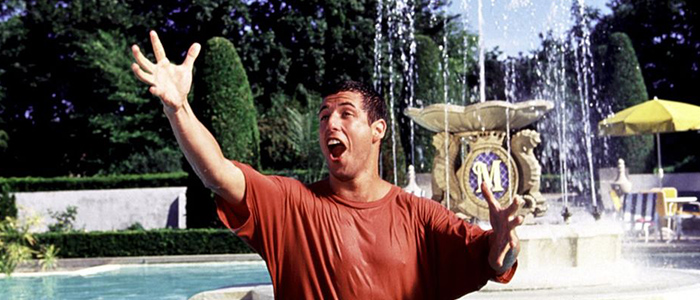 Which Adam Sandler Comedy Film Is This?
Grown Ups
Billy Maddison
Happy Gilmore
Mr Deeds
QUIZ: Can You Name The Adam Sandler From The Screenshot?
You got out of !
Share Your Results!
Alongside comedy icons such as Will Ferrell and Bill Murray, is Adam Sandler. Adam started out as a stand-up comedian and was quickly recognized for his work. Throughout his career, Adam Sandler has released more cult classics than almost any other actor. There is no doubt that Adam Sandler's movies are popular and will continue to be popular in the future. Adam Sander's films have grossed more than $2 billion at the box office.
Take this quiz to see how well you really know the legendary, Adam Sandler!