1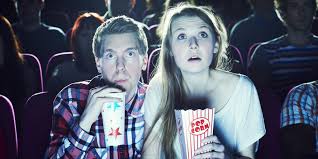 We like the same movies...
QUIZ: Are You & Your Partner Compatible?
Share Your Results!
Love – it's great isn't it? I mean, most of the time it's great, but I guess that's the beauty of it. But if you're in a loving, stable, committed relationship with someone you truly love, what could be better!? Not that being in a relationship is the be-all and end-all (can I get an amen for all my single sisters out there!?) but if you're in one that's going well, there ain't nothing wrong with being all loved up, amiright?
And if you just happen to be all loved up and lovey-dovey with a significant other, then good for you! But let's be real for a second here – there's no such thing as a perfect relationship. As with everything in life, relationships take work, effort, and commitment and it all needs to come from those involved. You can fall out, argue, disagree, but at the end of the day, it's how you deal with the moments that truly matter when it comes to you and your bae.