Original Jumanji Cast Then And Now
By Aaron Love
1 month ago
Robin Williams (Alan Parrish) Then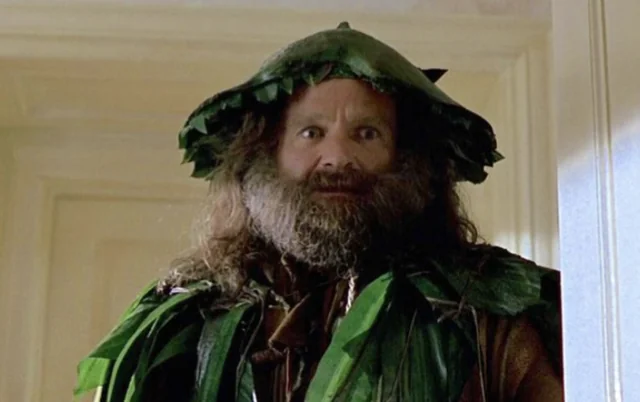 Image Source: Reddit
In the blockbuster film that is the original Jumanji the legendary Robin Williams played Alan Parrish as an adult who is the movies main protagonist. After being stuck in the game for 26 years Alan had to learn many different skills in order to stay alive and survive the horrifying world of Jumanji. Alan was released from the game when Peter rolled a five when playing with his sister Judy.
Robin Williams (Alan Parrish) Now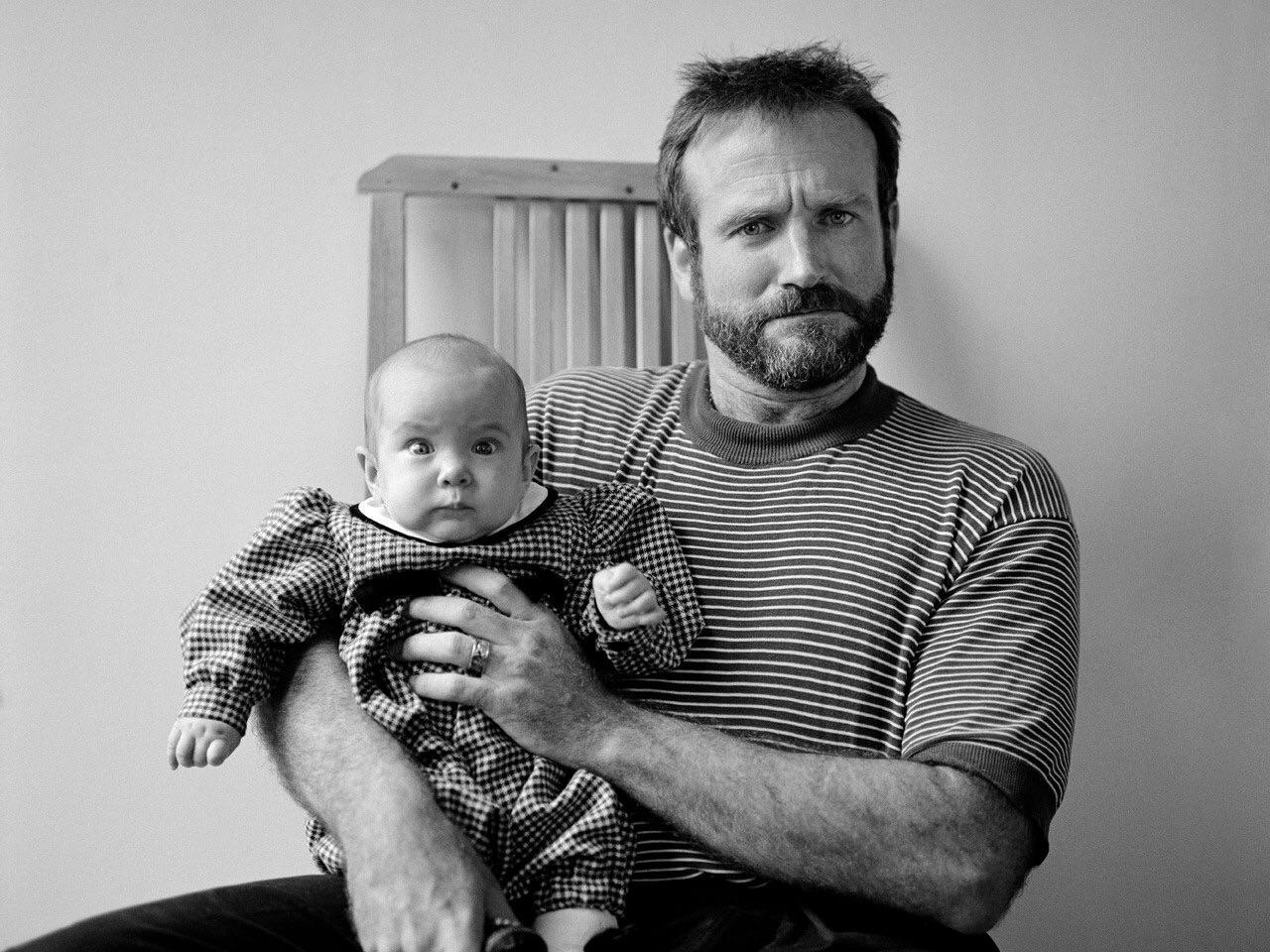 Image Source: Reddit
Since the success of Jumanji in 1995 the already well established actor from hit movies such as Mrs Doubtfire and Good Morning, Vietnam that is Robin Williams went on to star in many different movies such as Patch Adams as well as kids movies such as Aladdin, Flubber and Night at the Museum. He also starred in arguably his biggest role as Sean Maguire in Good Will Hunting. Robin Williams tragically passed away in August 2014.
Kirsten Dunst (Judy Shepherd) Then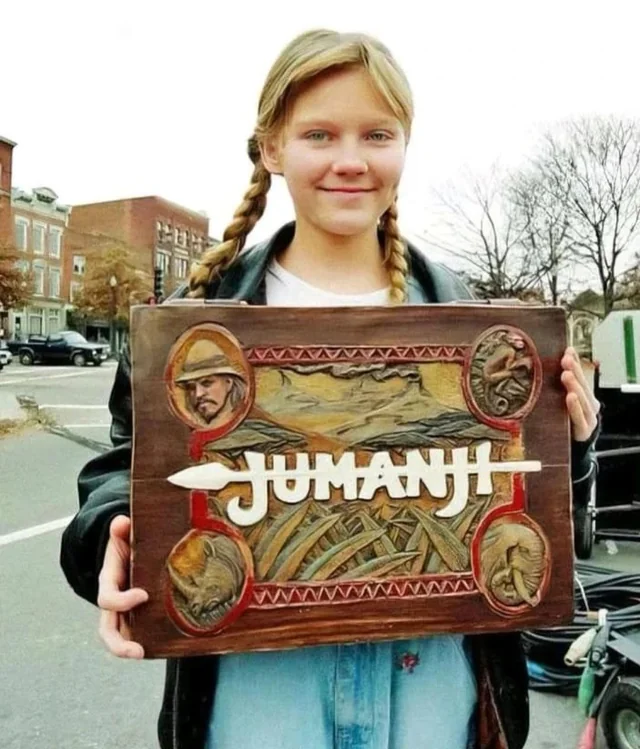 Image Source: Reddit
Kirsten Dunst is a well known actor around the world now but one of her earliest roles was that of Judy Shepherd in Jumanji. Judy Shepherd was amongst one of the main protagonists for the movie and played a beer crucial role. She was responsible for saving Alan and Sarah from quicksand and received no consequences of rolling the dice despite all others suffering terrible consequences.
Kirsten Dunst (Judy Shepherd) Now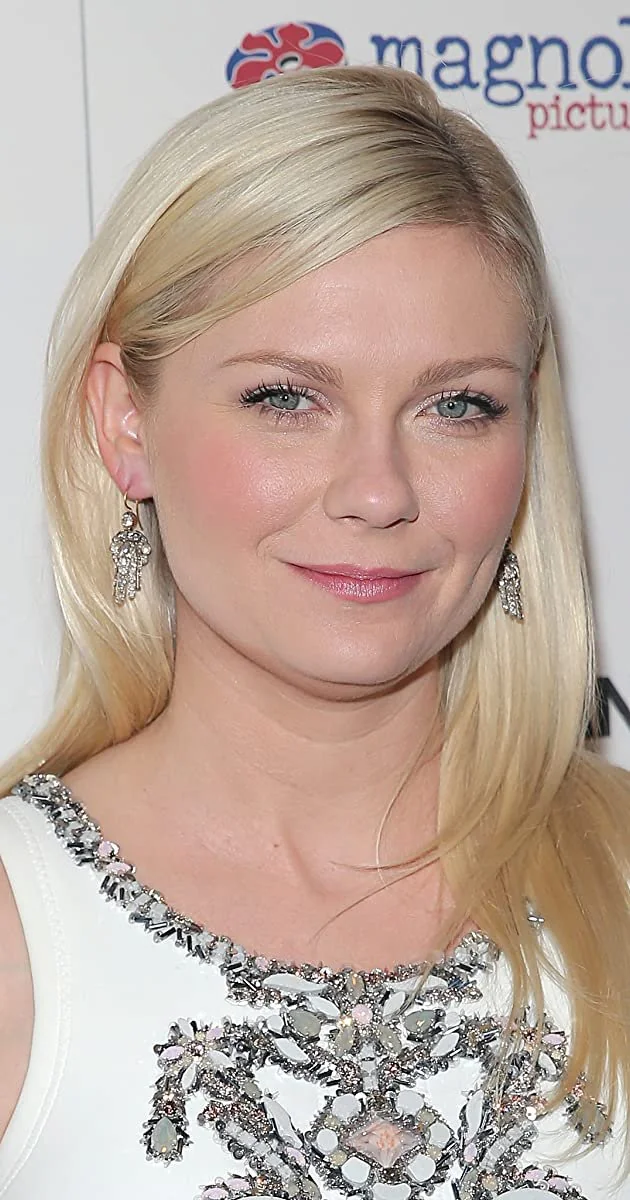 Image Source: Reddit
Kirsten Dunst is a very famous actress and model who holds both American and German citizenship. She is most famous for not only her role in Jumanji as Judy Shepherd but also the iconic role of Mary Jane in the original Sony Spider-man movies where she is Tobey Maguire's love interest and is know all around the world for that very classic and intimate upside down kissing scene in the rain.
Bonnie Hunt (Sarah Whittle) Then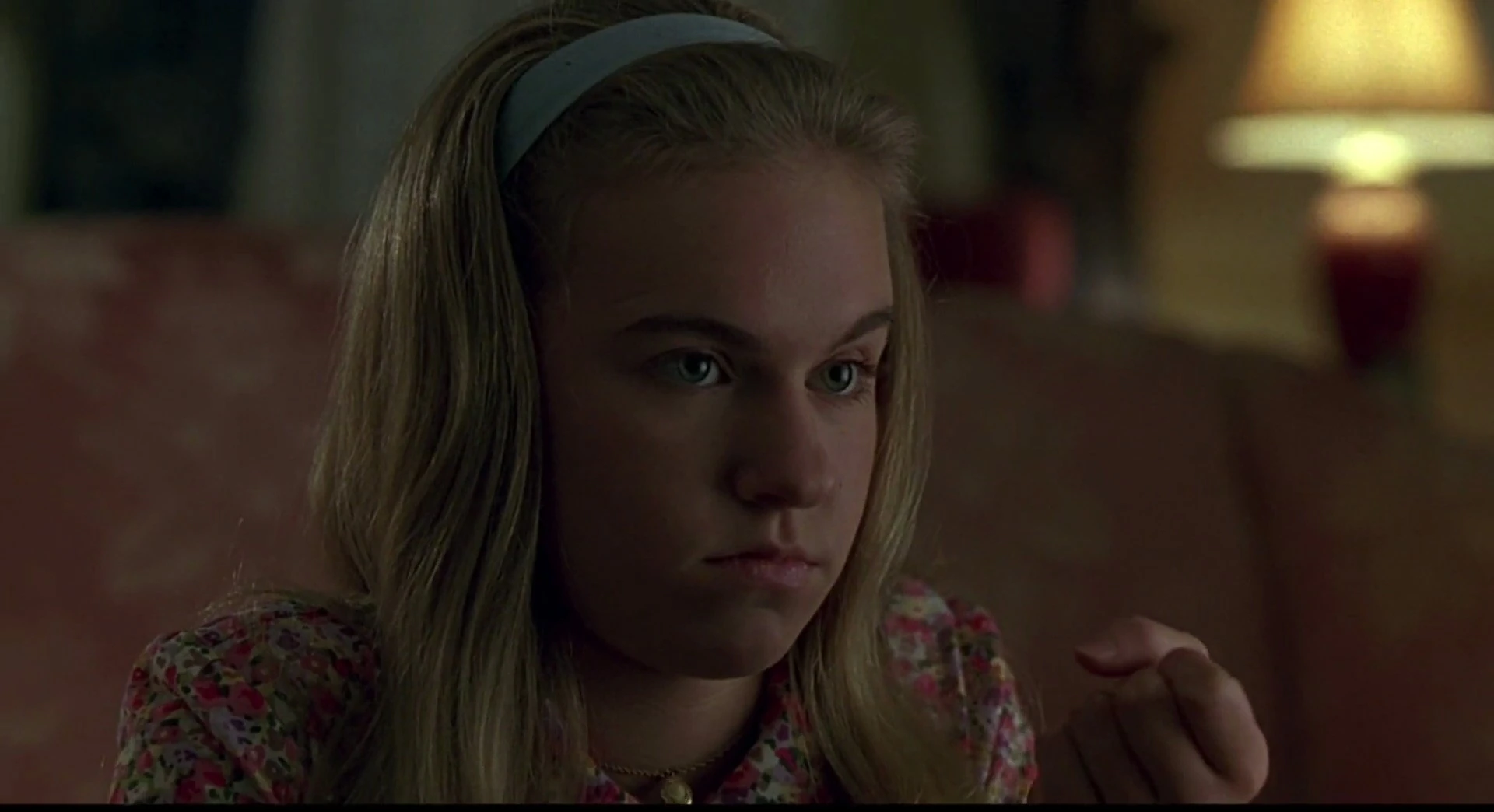 Image Source: Fandom
In the movie, Jumanji, Sarah Whittle was one of Alan's closest friends when he was young and his love interest as an adult. The movie comes to an end with Sarah and Alan as adults living together in a mansion and are married as well as expecting their first child. They did manage to prevent the deaths of Judy and Peter by persuading their dad not to take them on a skiing trip.
Bonnie Hunt (Sarah Whittle) Now
Image Source: Reddit
Bonnie Hunt is a very famous comedic actor who is best known for many different comedic roles in the renowned movies Beethoven and Beethoven's 2nd as well as the popular children's movies Cheaper By The Dozen and Cheaper By The Dozen 2. In 1999 she also starred alongside the iconic rapper and musician Eminem before starting her own TV series called The Bonnie Hunt Show.
Bradley Pierce (Peter Shepherd) Then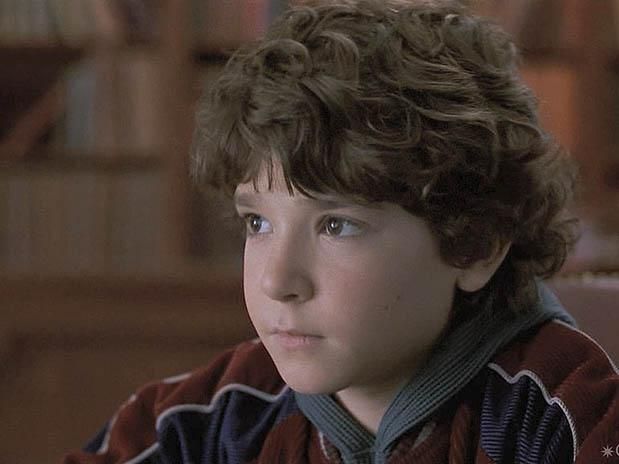 Image Source: Pinterest
We meet young Peter quite early in the movie and is also amongst one of the main protagonists in Jumanji. After moving to the old abandoned Parrish Mansion left because of the circumstances of Alan's disappearance and his parents tragic deaths on a skiing trip Peter finds the ghastly Jumanji board game alongside his sister Judy and they both begin to play. Peter is shocked when he releases the long lost Alan Parrish!
Bradley Pierce (Peter Shepherd) Now
Image Source: Reddit
Bradley Pierce has had quite a varying and ever changing career. He is most well known for his role in Jumanji but has starred in other movies such as 'Ride with the Wind', The Siege at Ruby Ridge' and 'How I Saved The President'. He also took on many other roles since Jumanji becoming a producer and cinematographer. He is now a co-owner of Pierce & Luna which is a alcohol based company focused on cocktails.
Jonathan Hyde (Russell Van Pelt) Then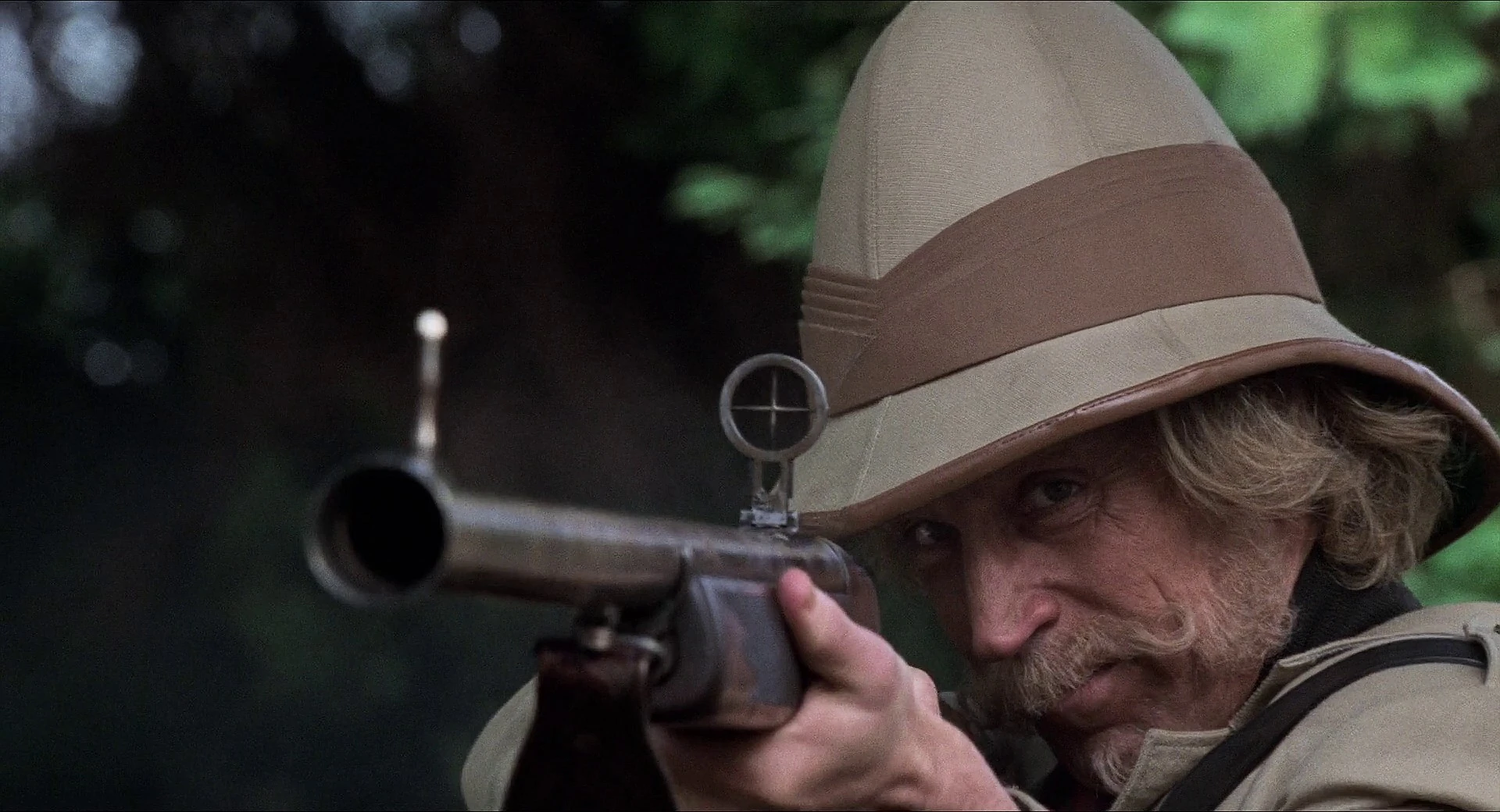 Image Source: IMDb
In the movie Jumanji Russell Van Pelt is a very dangerous character and is the main antagonist of the film. His role is to hunt down people within the game and resides in the most treacherous and darkest dimensions of the dreaded board game. He is so important to the game that he is even on the cover of the board game. He hunts our protagonists throughout the movie trying to ensure they do not escape.
Jonathan Hyde (Russell Van Pelt) Now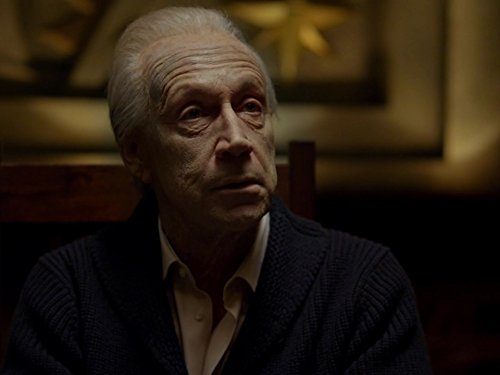 Image Source: IMDb
At the age of 75 I am sure that the great Jonathan Hyde, born in Brisbane Australia, will look back on his career and view its a successful one. If he looks familiar to you then it is because he has appeared in some of the most famous movies to date! He has starred in the Oscar winning movie Titanic as well as popular action movies such as Anaconda and The Mummy as well as a role in Richie Rich.
Adam Hann-Byrd (Young Alan Parrish) Then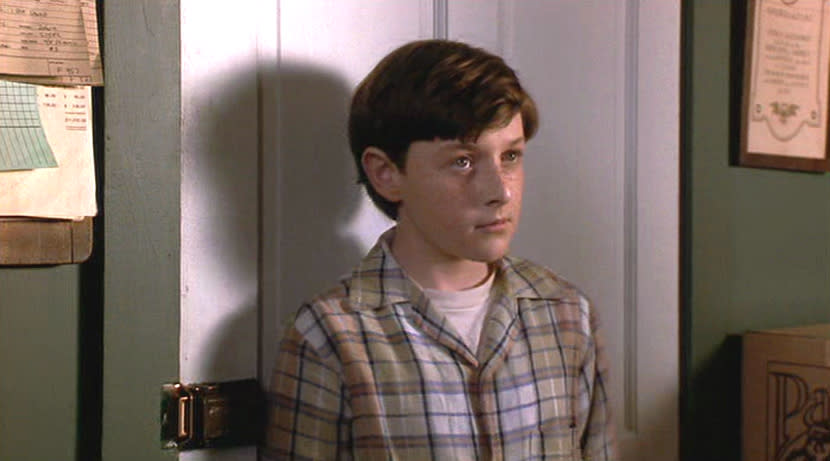 Image Source: Yahoo
Alan Parrish is the main protagonist in Jumanji and is arguably one of the characters who faced the most torment through the movie. When he was young he faced a lot of problems with bullies mainly coming from Billy Jessup his friend Sarah's boyfriend. Upon becoming extremely irritated and annoyed by a bad day at school he got his first insight into the luring effects of the game with sound of drums beating around him!
Adam Hann-Byrd (Young Alan Parrish) Now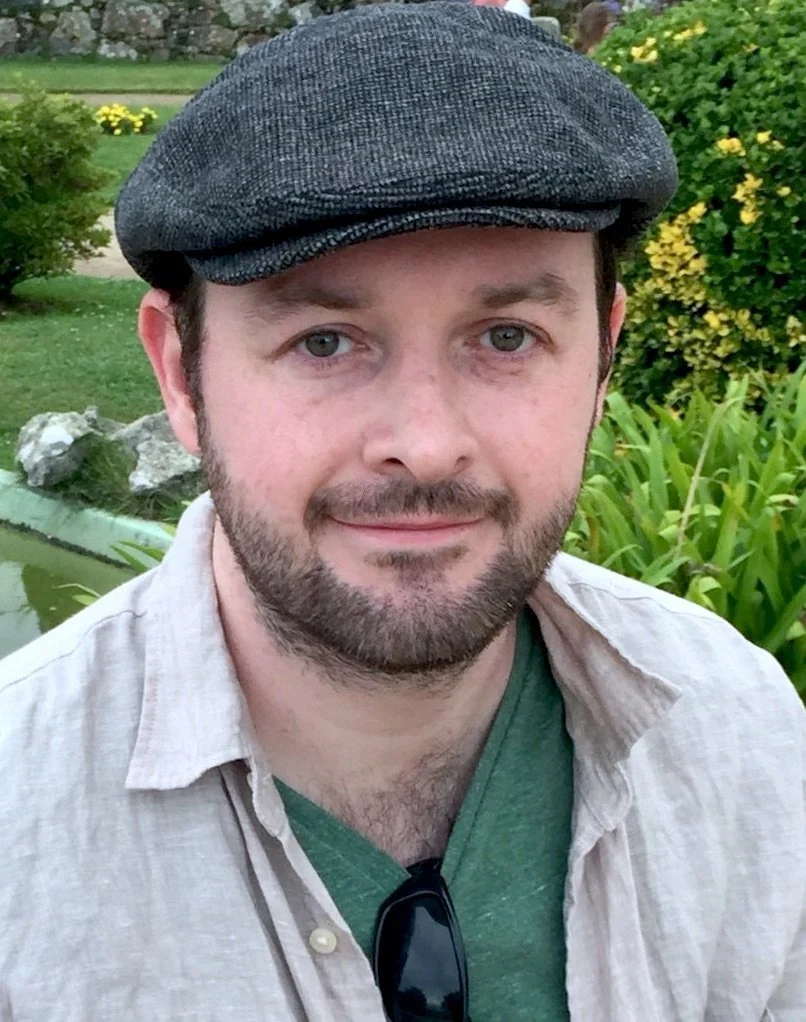 Image Source: Reddit
Adam Hann-Byrd is most well known for his role in Jumanji. Born in 1982 in The city where dreams are made of, New York, USA Adam always knew he wanted to become and actor and had quite a few roles early on when he was a teenager in different movies such as Little Man Tate and Halloween H20. He went on to study film and psychology at Wesleyan University further exploring his passions.
Laura Bell Bundy (Young Sarah Whittle) Then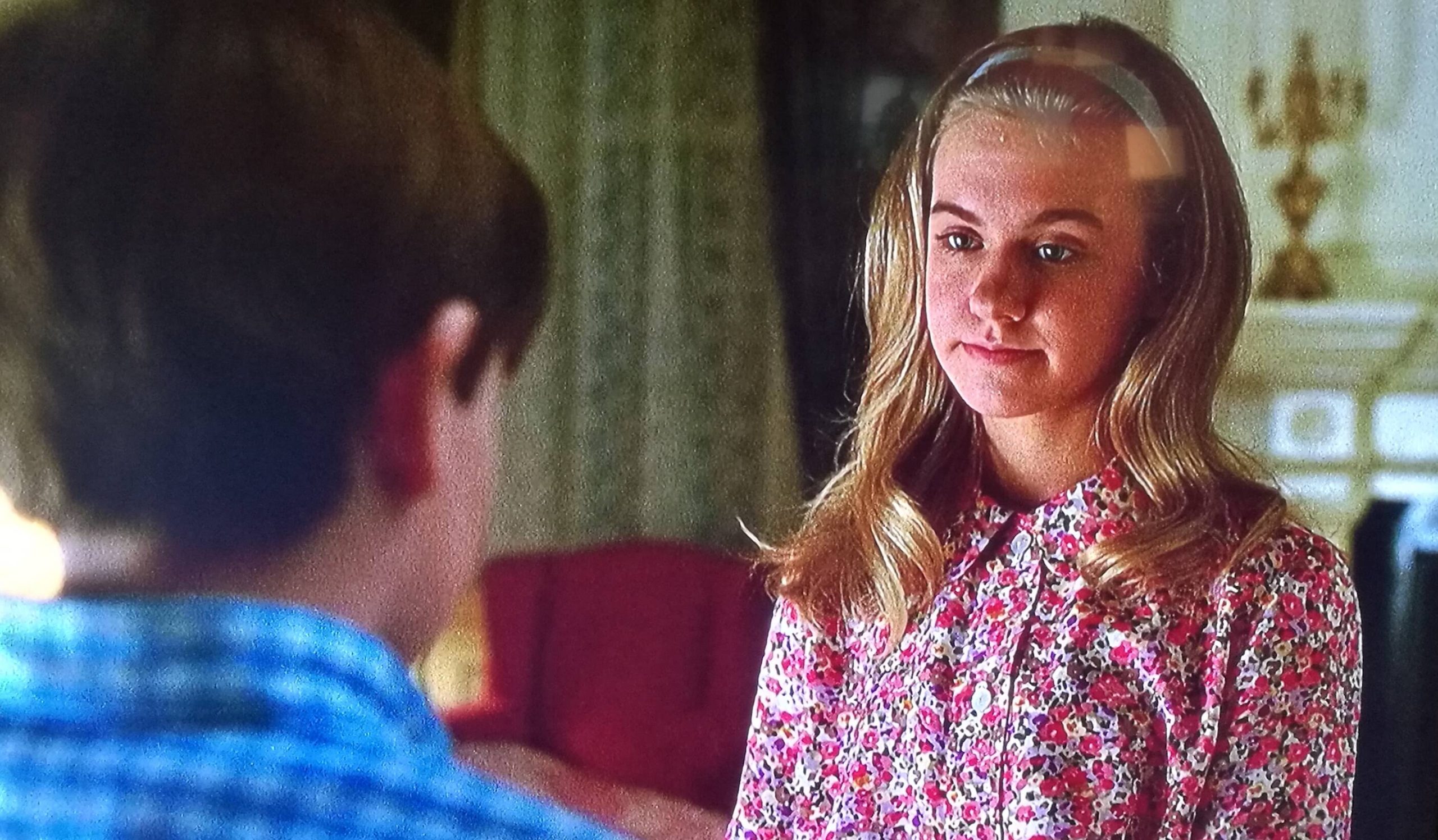 Image Source: Reddit
Sarah Whittle is Alan Parrish's main love interest throughout the movie but her boyfriend Billy Jesus was not a fan of their friendship and got his gang to make Alan's life very difficult despite all of her requests to leave him alone. Upon returning Alan's bike to him they were both struck by the sound of drumming coming out of nowhere and leading them to the board game that would change their lives.
Laura Bell Bundy (Young Sarah Whittle) Now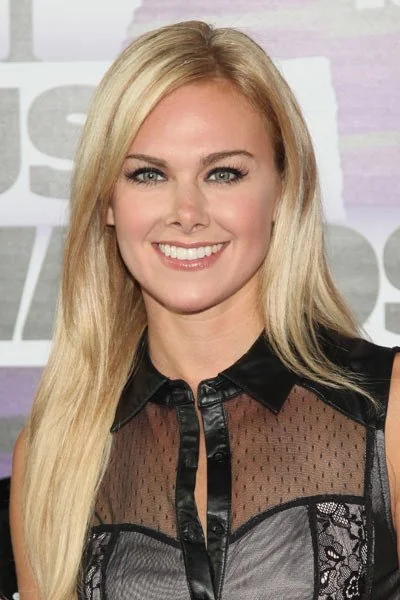 Image Source: Reddit
Laura Bell Bundy is a 42 year old American singer and actor who is now married with one child. Her career only started a few years before Jumanji came out and was arguably her big break which opened many doors for her career. She is also known for her roles in both Legally Blonde movies starring alongside Reese Witherspoon. She grew up entering beauty pageants and sang as her talent which drew interest to her as a performer.
Bebe Neuwirth (Nora Shepherd) Then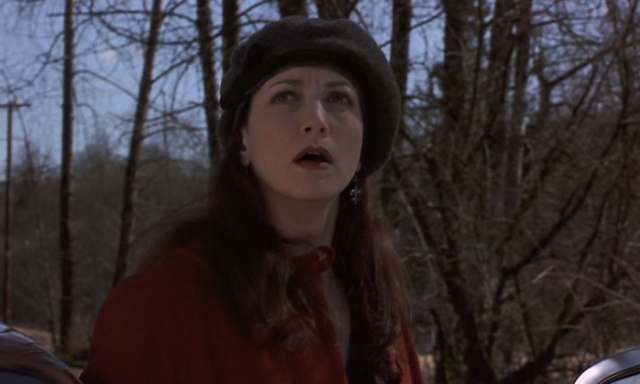 Image Source: Entertainment.ie
Coming as the first supporting character Nora Shepherd is a character that did not appear in the remake of the movie. She was seen first when moving into the abandoned Parish house after Judy and Peter were left in her care due to their parents death. She bought the house intending to make it into a bed and breakfast as the size of the house was perfect and this was always one of her greatest ambitions.
Bebe Neuwirth (Nora Shepherd) Now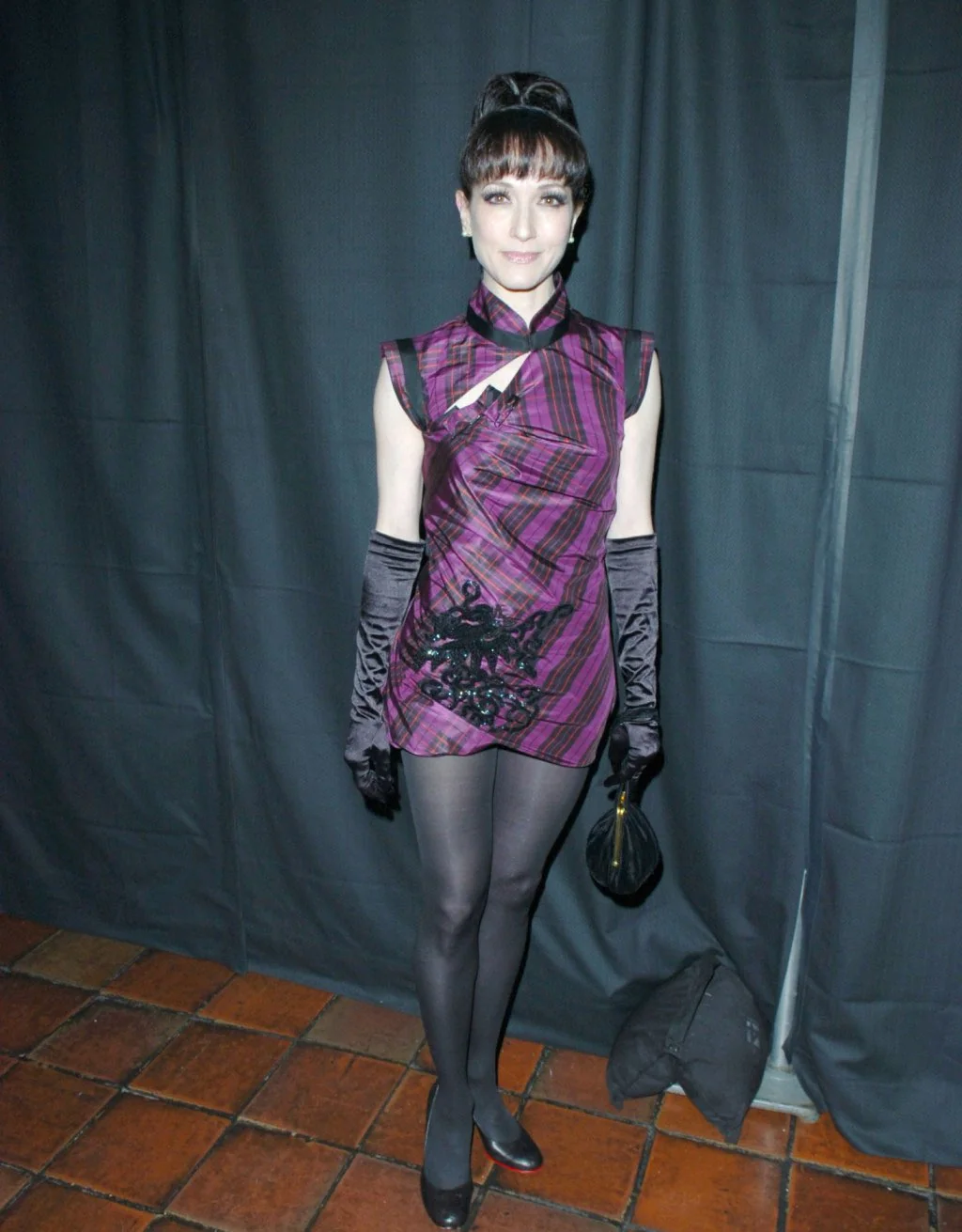 Image Source: Reddit
Born as Beatrice Neuwirth, Bebe was born in Newark, New Jersey, USA she was always destined for greatness with her mother being an artist and father being a mathematician. Bebe has had a very successful career which includes two Emmy Awards, Two Tony Awards and a Drama Desk Award. She is most commonly known for her roles in sitcoms such as Frasier and Cheers.
David Alan Grier (Carl Bentley) Then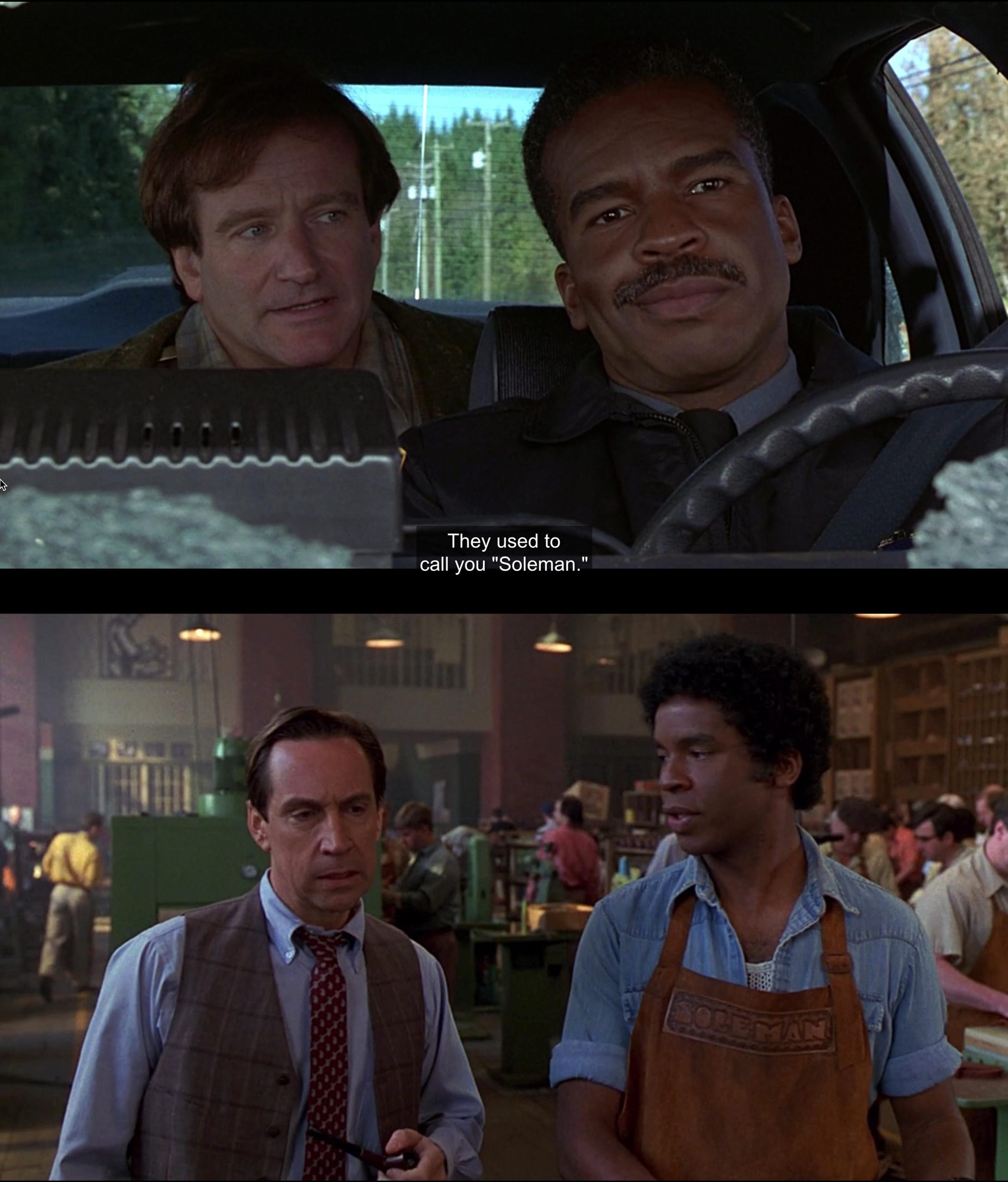 Image Source: Reddit
Another great supporting character in the movie Jumanji is Carl Bentley. He was a close friend of Alan Parrish's until he was fired from the shoe factory due to damage that Alan had accidentally let on a conveyor belt. He later then bumps into Alan again but this time 26 years later and obviously does not recognise him and even asks Judy and Peter for his identity when their paths cross.
David Alan Grier (Carl Bentley) Now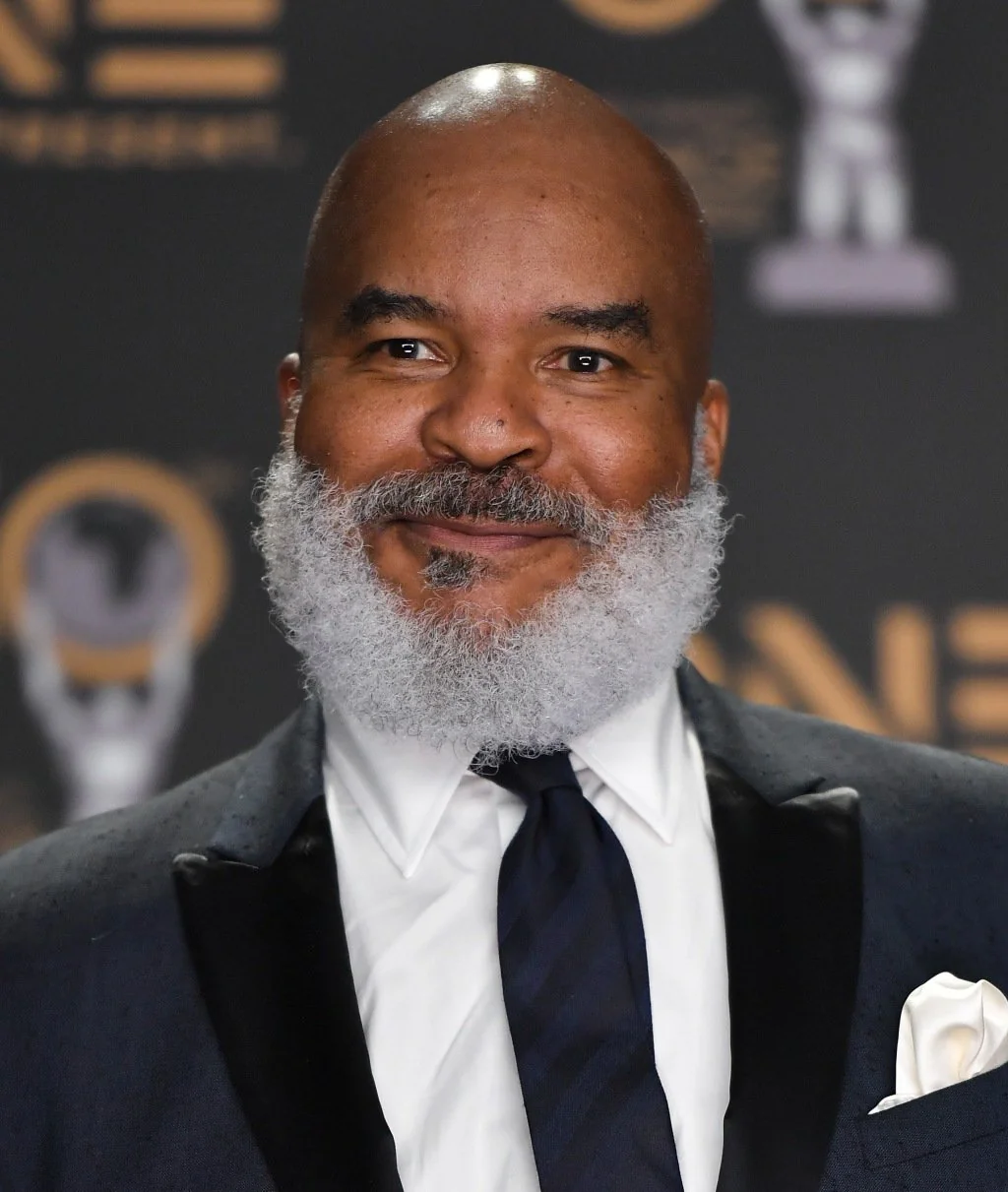 Image Source: Reddit
David Alan Grier has had some success through his career mainly for his roles on broadway rather than on the TV or movie screen. He played many well known characters such as Jackie Robinson in The First during a 1981 Broadway production which brought him a nomination for a Tony Award for the best Featured Actor and as well playing James "Thunder" in dreamgirls in 1982.
Patricia Clarkson (Carol Parrish) Then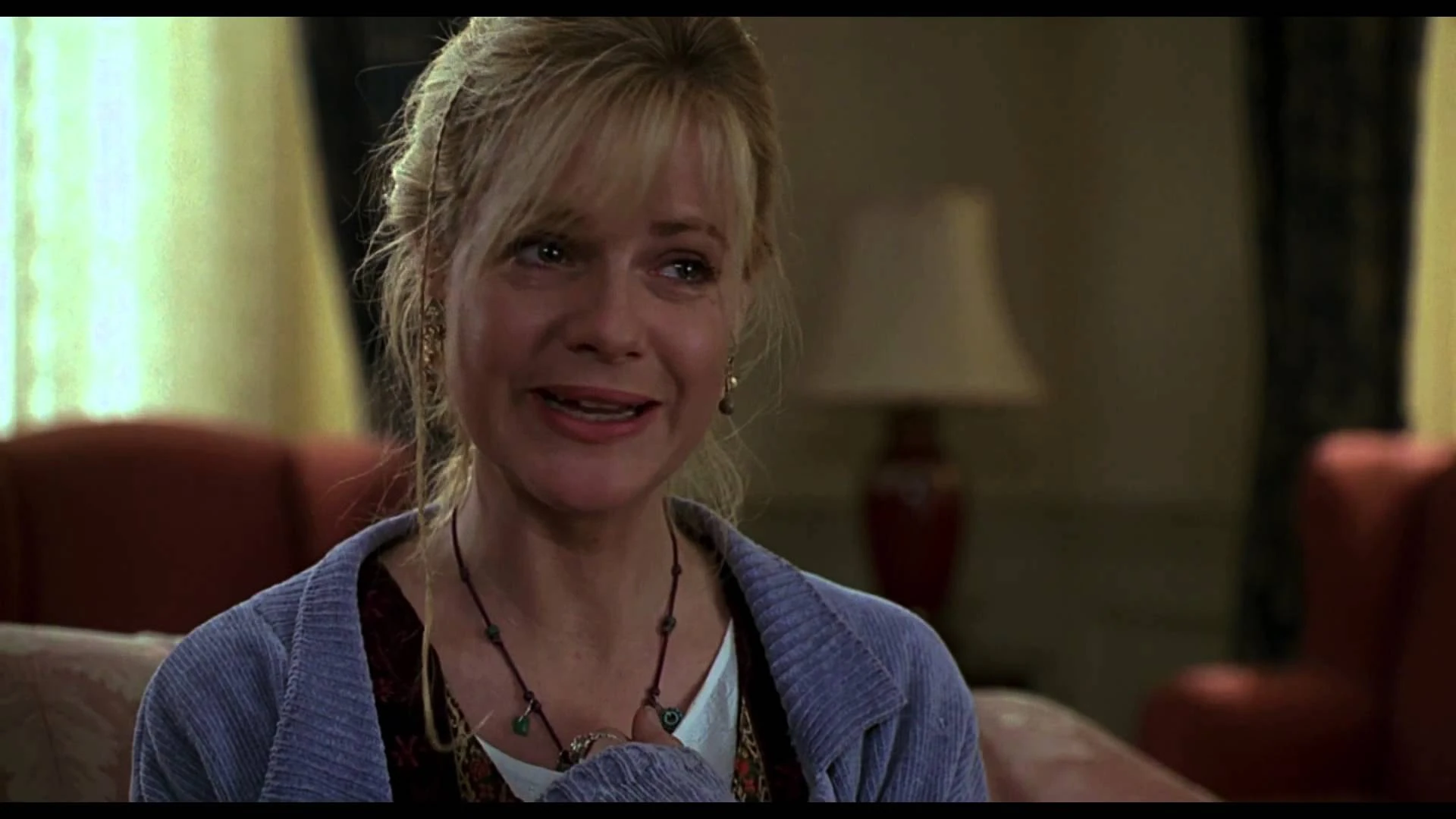 Image Source: Fandom
The role of Carol Parrish is only a minor role with the movie Jumanji. She only appears during the 1969 section of the movie and is not seen again in the movie. She is the mother of the main protagonist Alan Parrish who disappears into the Jumanji game in 1969 not be seen for another 26 years. She is a very loving mother to Alan and always hated how her son was being bullied by Billy Jessup.
Patricia Clarkson (Carol Parrish) Now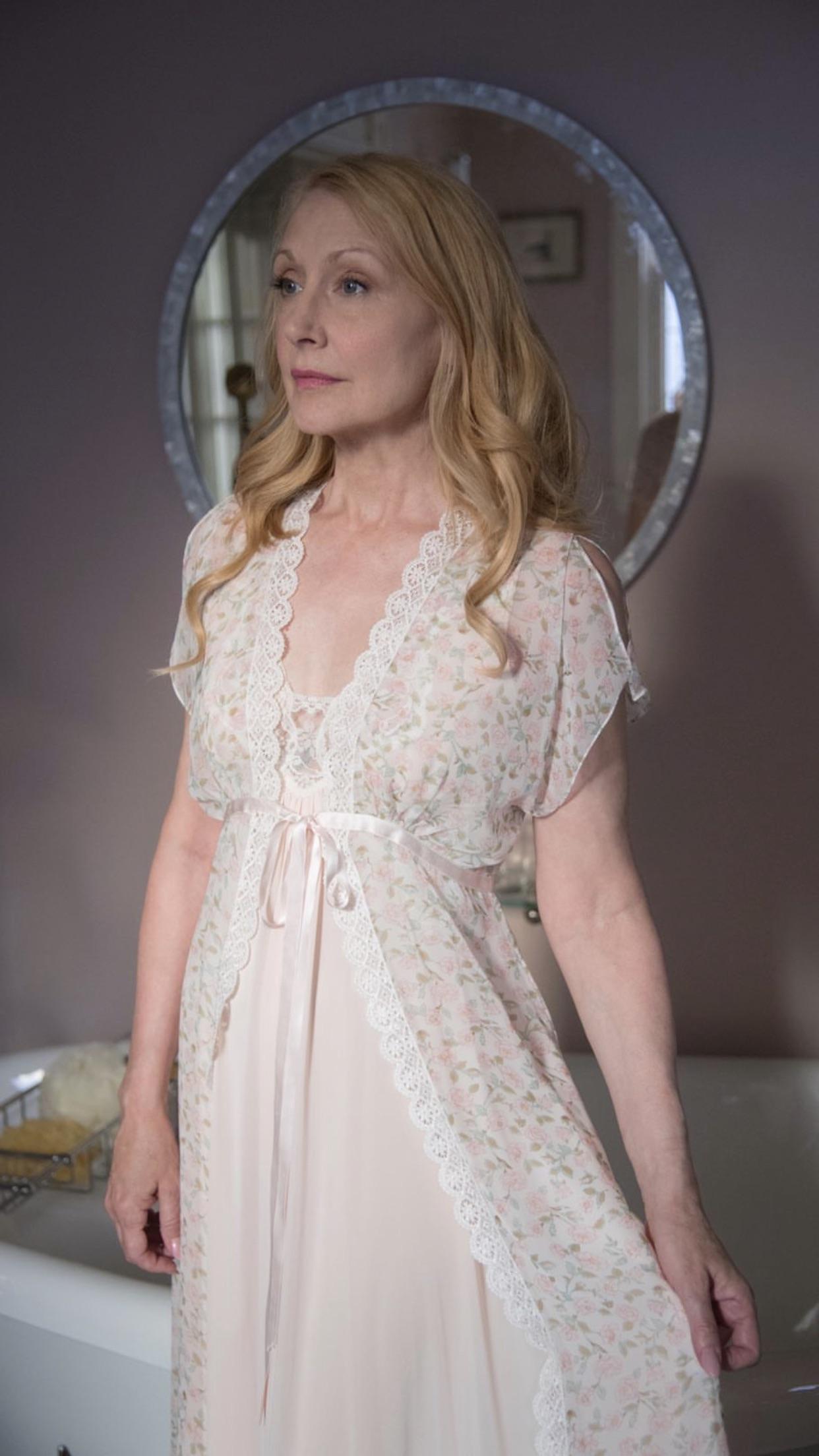 Image Source: Reddit
Patricia Clarkson is a wonderful and very beautiful actress who was born in New Orleans, Louisiana, USA in 1959. She has received multiple Academy, Golden Globe, Tony Awards and Emmy Award nominations for best supporting actress, Outstanding performance. She starred in many different TV shows such as House of Cards and hit movies such as Easy A, Friends with Benefits and Shutter Island.
Frank Welker (Special Vocal Effects) Then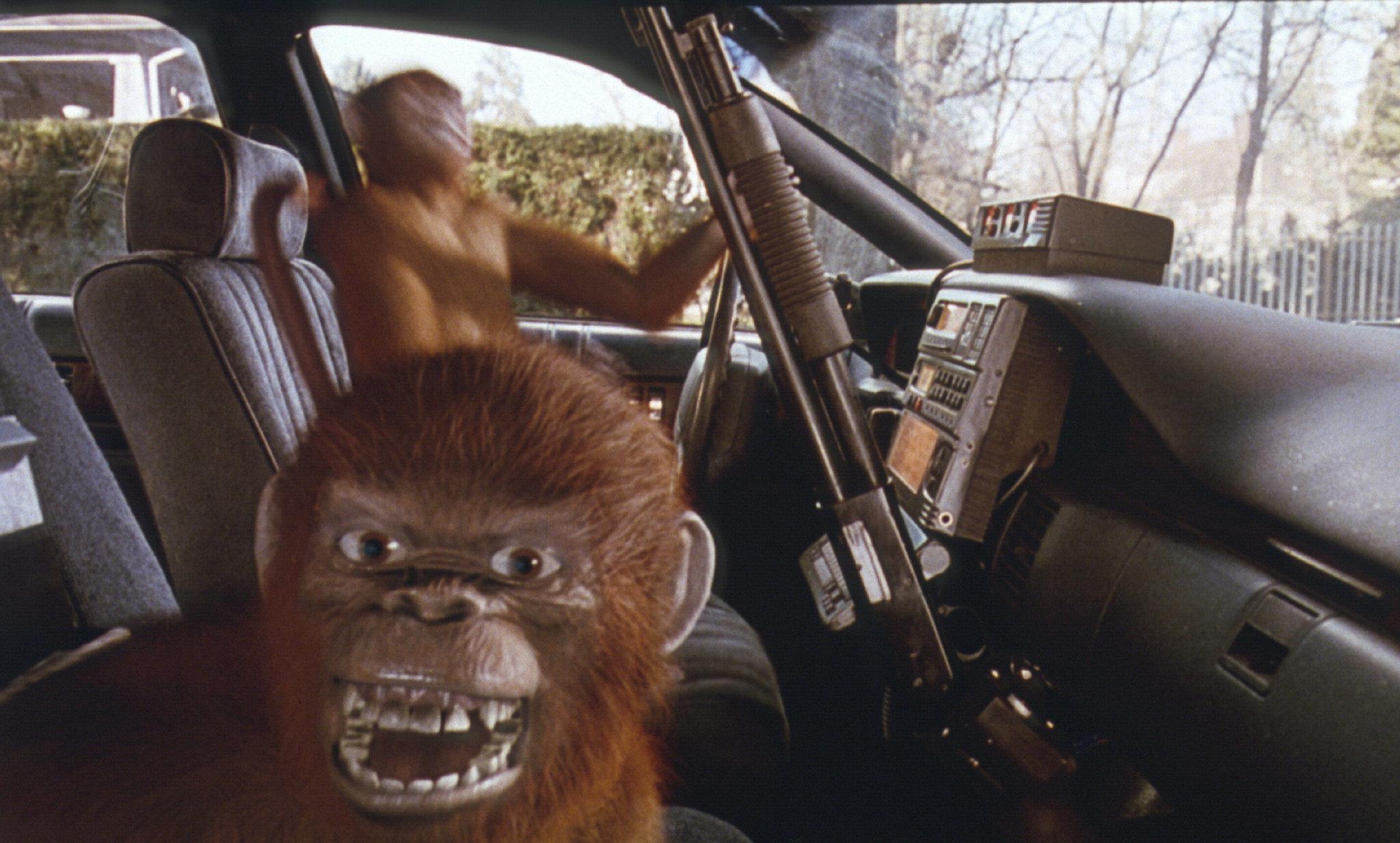 Image Source: IMDb
Frank Welker is a world renowned for his work of special vocal effects and he did a brilliant job with the sound effects of the movie Jumanji. He was put in charge of bringing the voice to the different animals that you seen within the movie. The most iconic scenes include when the monkeys drive Carl, Alan Judy and Peter out of the police car and when the lion is found in the bedroom.
Frank Welker (Special Vocal Effects) Now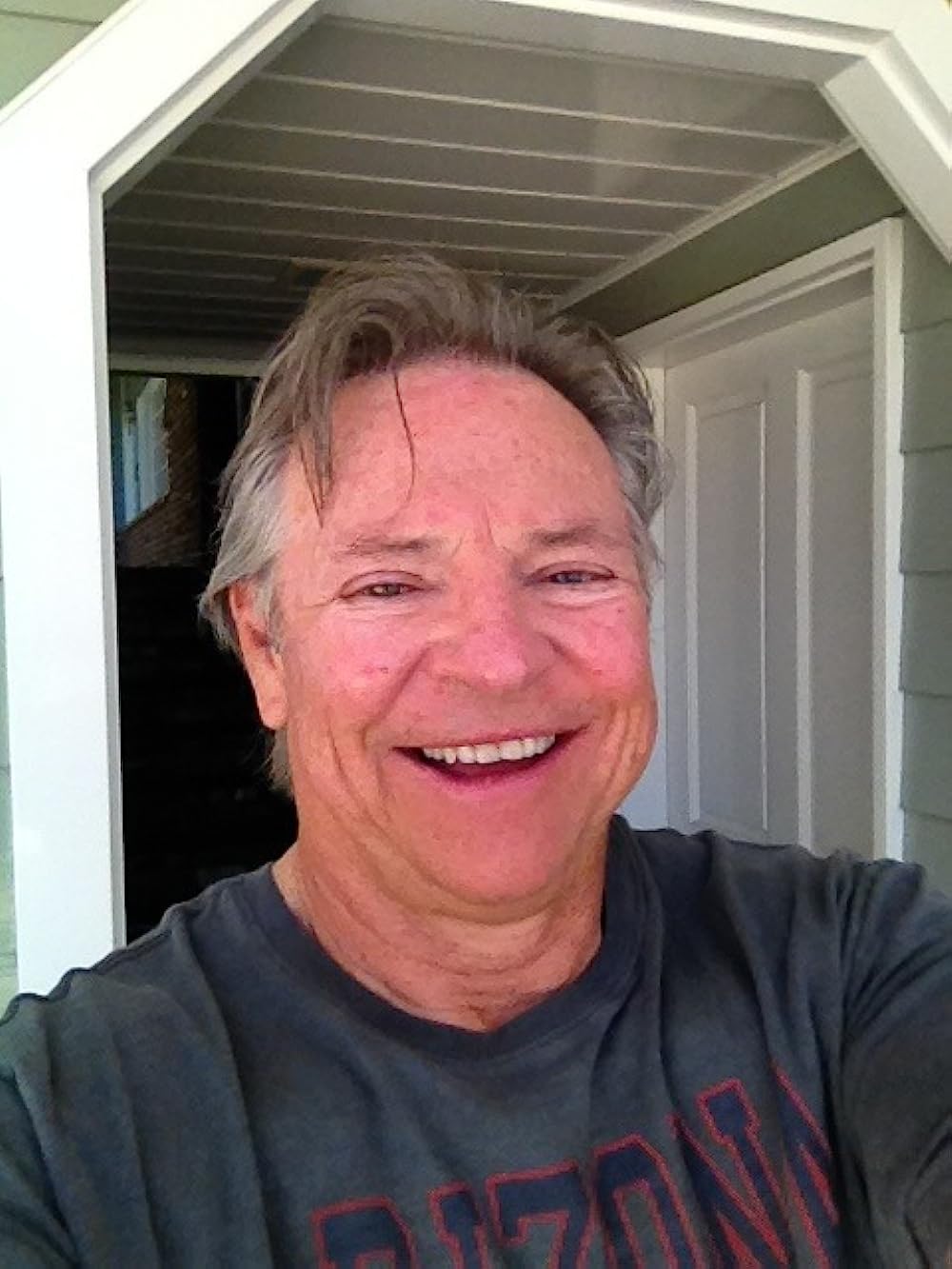 Image Source: IMDb
Frank Welker is an American voice actor that was born in Denver, Colorado, USA and is known around the world for his most infamous roles on the hit children's TV shows and movies Scooby-doo. On the many different variations of Scooby-doo that he has worked on he has voiced characters such as Fred Jones. He has also voiced the character of Megatron in the 1984 production of Transformers.
Lloyd Berry (Bum) Then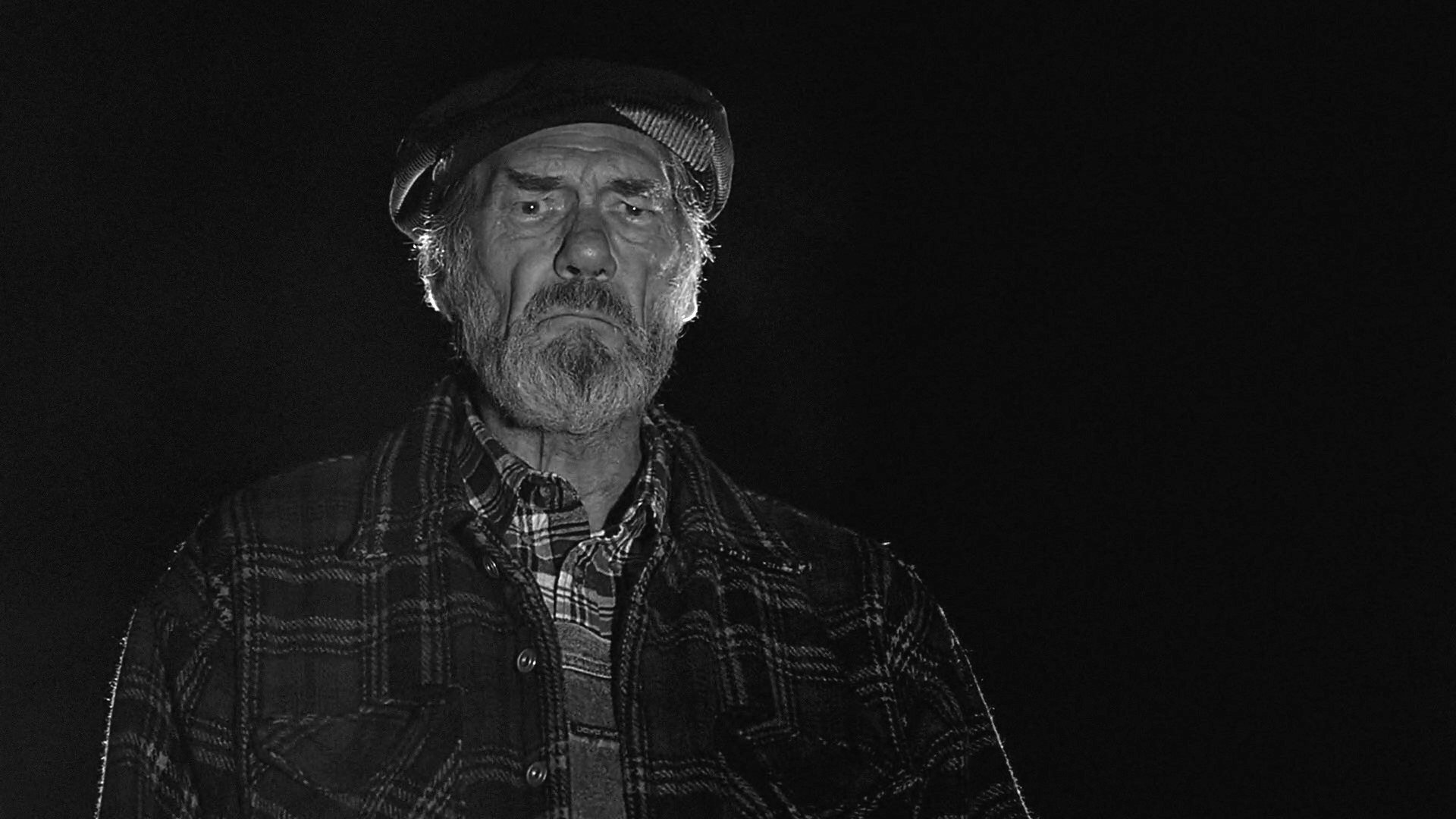 Image Source: IMDb
The long serving actor Lloyd berry only played a very minor role in Jumanji. He was the shoe factory bum, who wore a checked jacket and shirt alongside a flat cap, that Alan speaks to when he goes to visit his father's old shoe factory. When they meet the shoe factory bum tells Alan that the factory is shut down due to Sam Parrish, Alan's father, putting everything he had into finding Alan.
Lloyd Berry (Bum) Now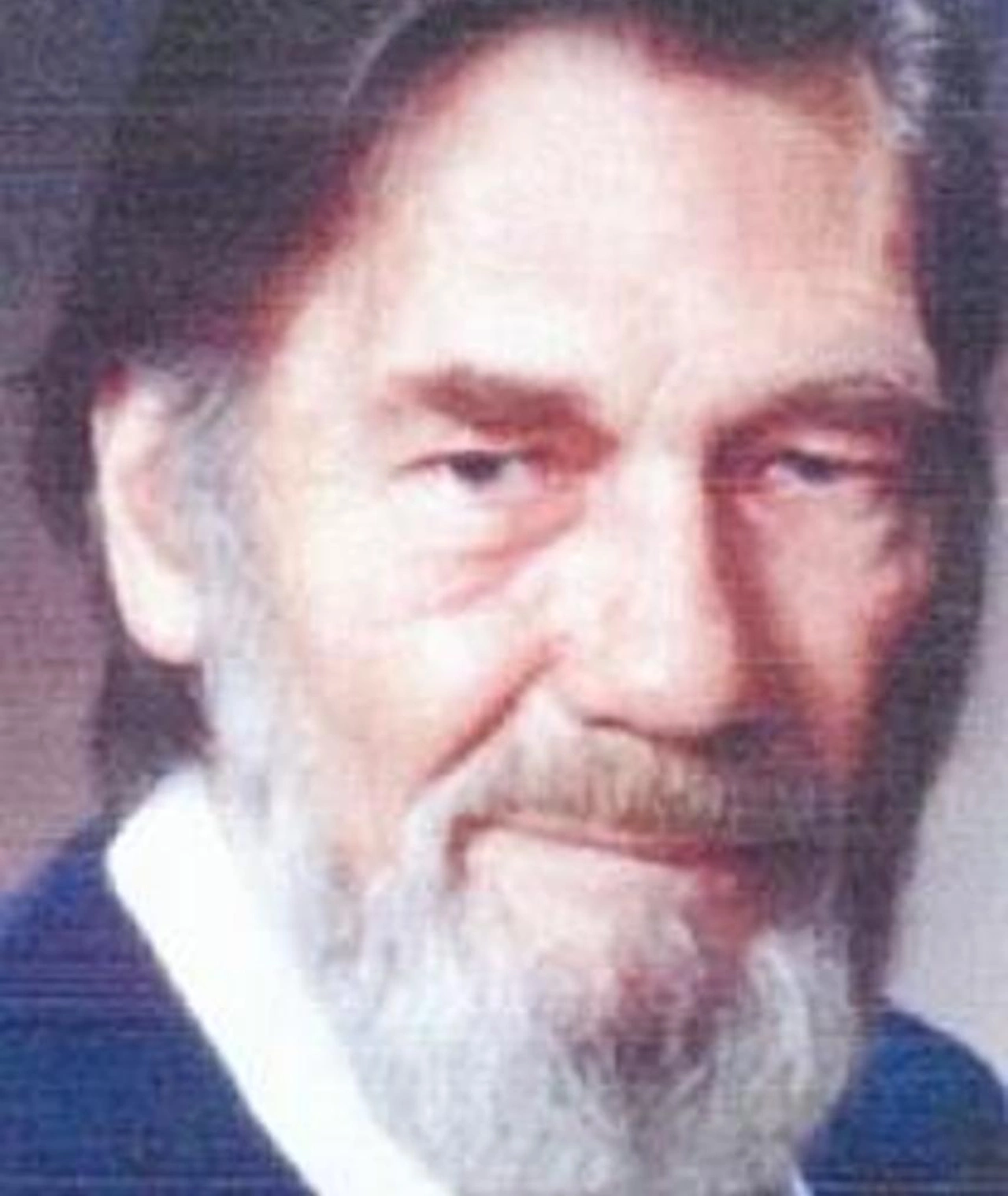 Image Source: MUBI
The Late Lloyd Berry lived a long and happy life which included many successful roles throughout his long career. Born in St James Manitoba Canada in 1926 his acting career did not seem to begin until the 1960's. Before his death in 2016 he took up roles in many different very successful movies such as Jumanji, the extremely hilarious Scary Movie and the very intriguing Aliens vs Predator.
Darryl Henriques (Gun Salesman) Then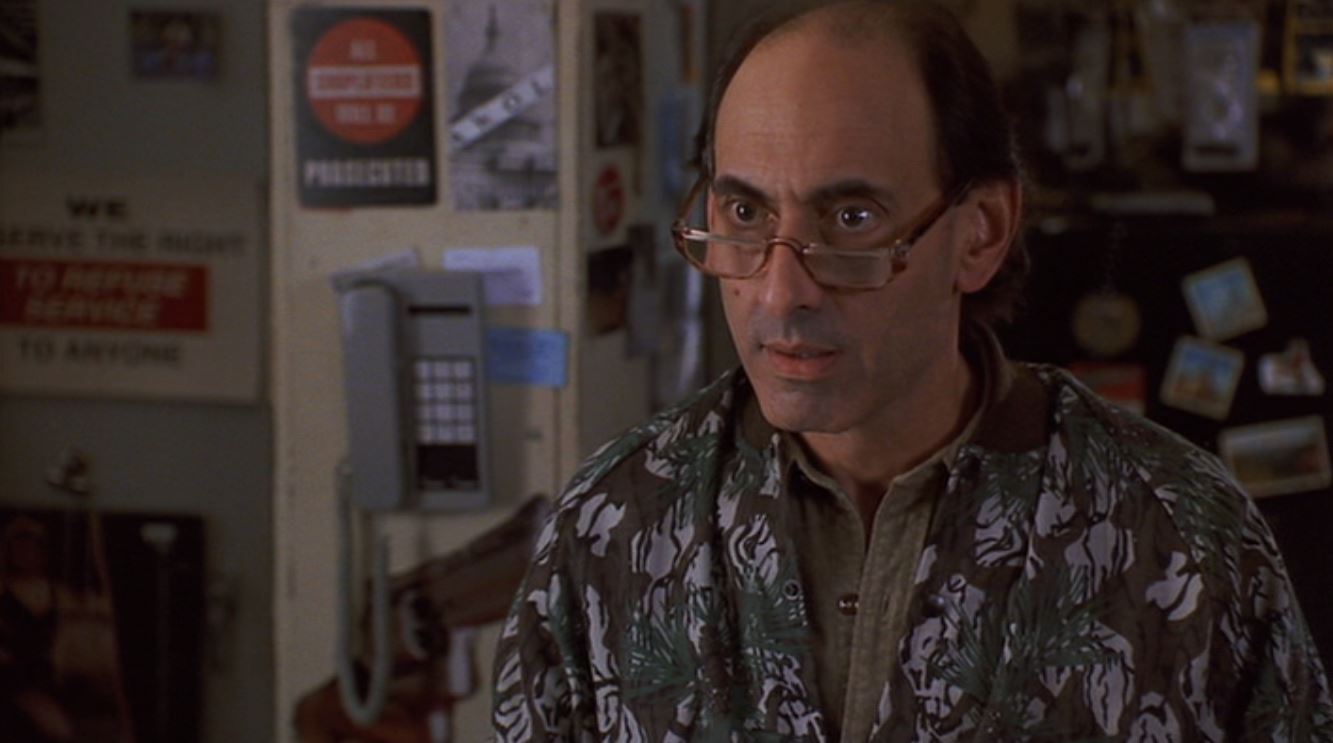 Image Source: IMDb
Darryl Henriques took up a very minor role in the Jumanji movie playing a gun salesman and only appears in one small scene. Henriques character was scene in a very fashionable shirt and brown framed glasses when he encounters the intimidating figure of Hunter Van Pelt. Van Pelt comes into the shop to find some ammunition and is told his weapon is out of date and therefore decided that he would need a new weapon.
Darryl Henriques (Gun Salesman) Now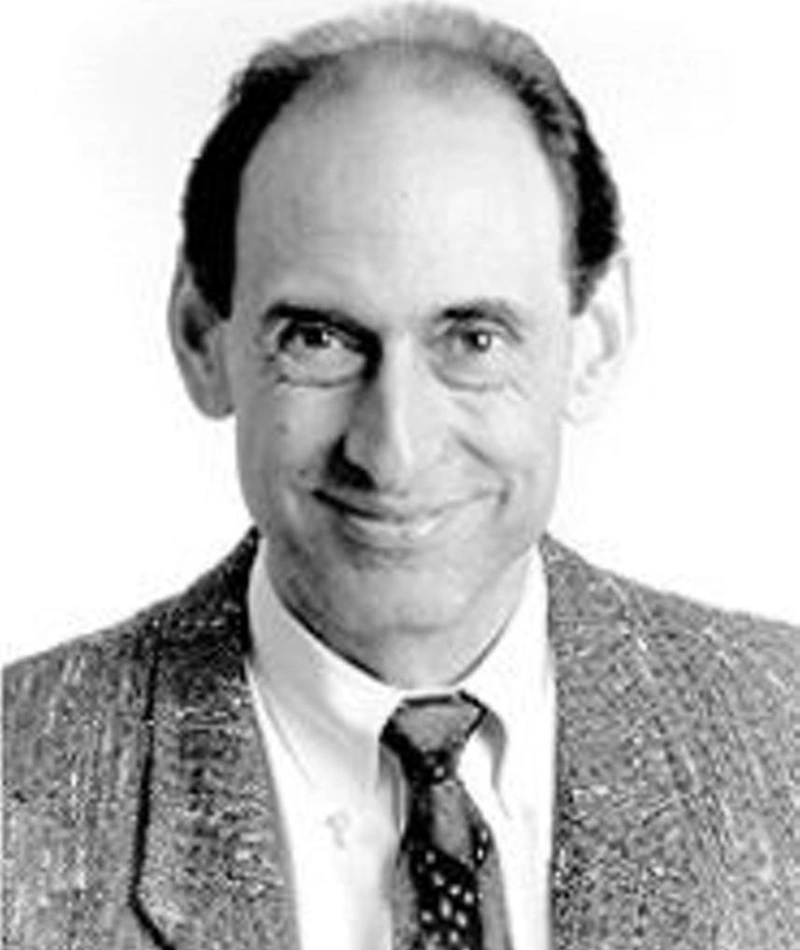 Image Source: MUBI
Daryl Henriques is not the most well known actor in the world and did not really set the film or TV world on fire but he did have a reasonable amount of success. He started out as mime joining the San Francisco Mime Troupe and then moving onto different theatres. He was best known for plunge different comedic roles and his performances in Star Trek: The Next Generation and Beverly Hills Cop II.
Gillian Barber (Mrs Thomas)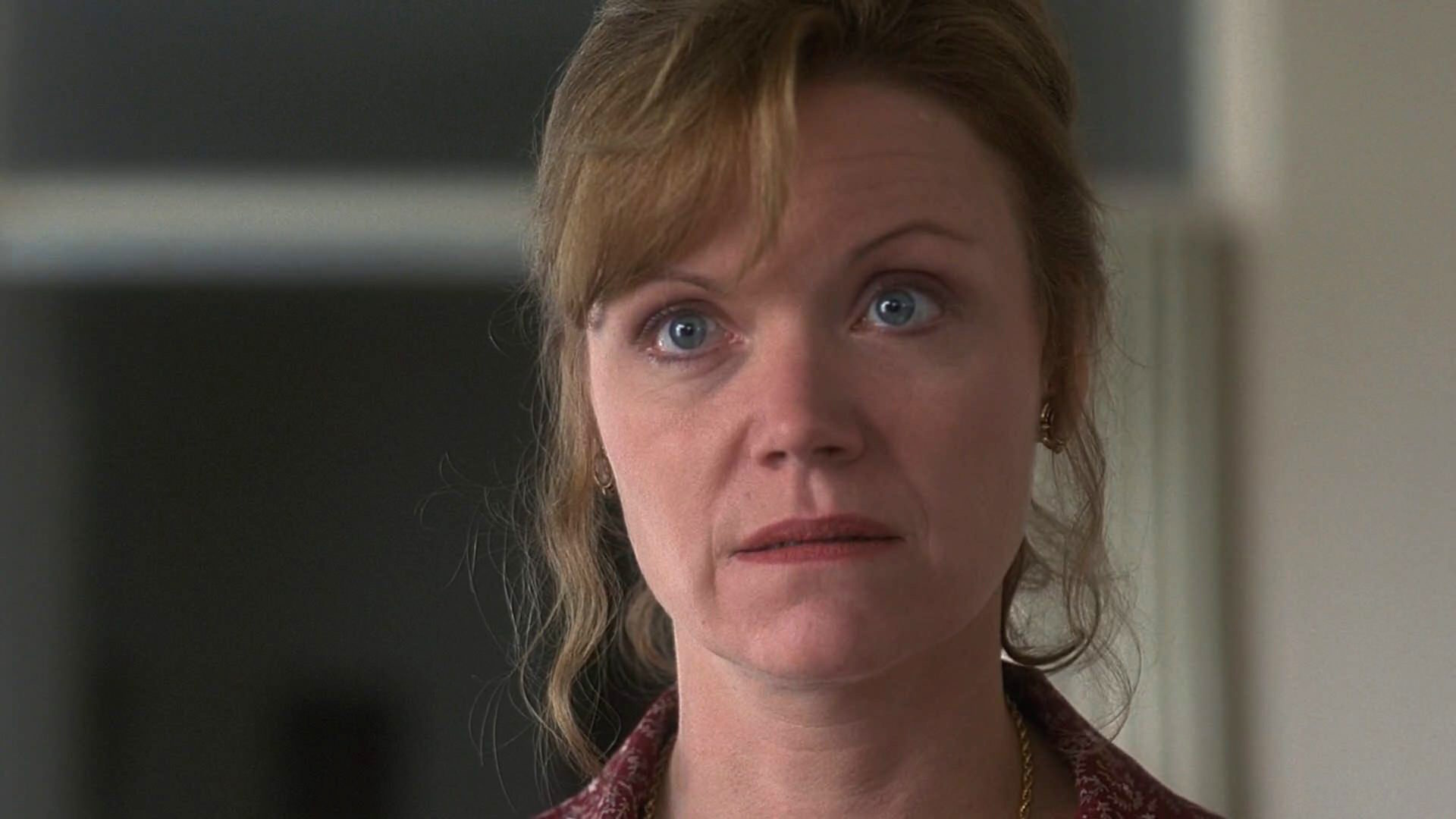 Image Source: IMDb
Gillian Barber took on the minor role of Mrs Thomas in the film Jumanji. She is only seen to speak once during the movie. She is a character who is also made responsible for Judy and Peter Shepherd when they were orphaned due to their parents death. Mrs Thomas works very closely with Nora Shepherd who is looking to turn the Parrish mansion into a luxurious bed and breakfast.
Gillian Barber (Mrs Thomas) Now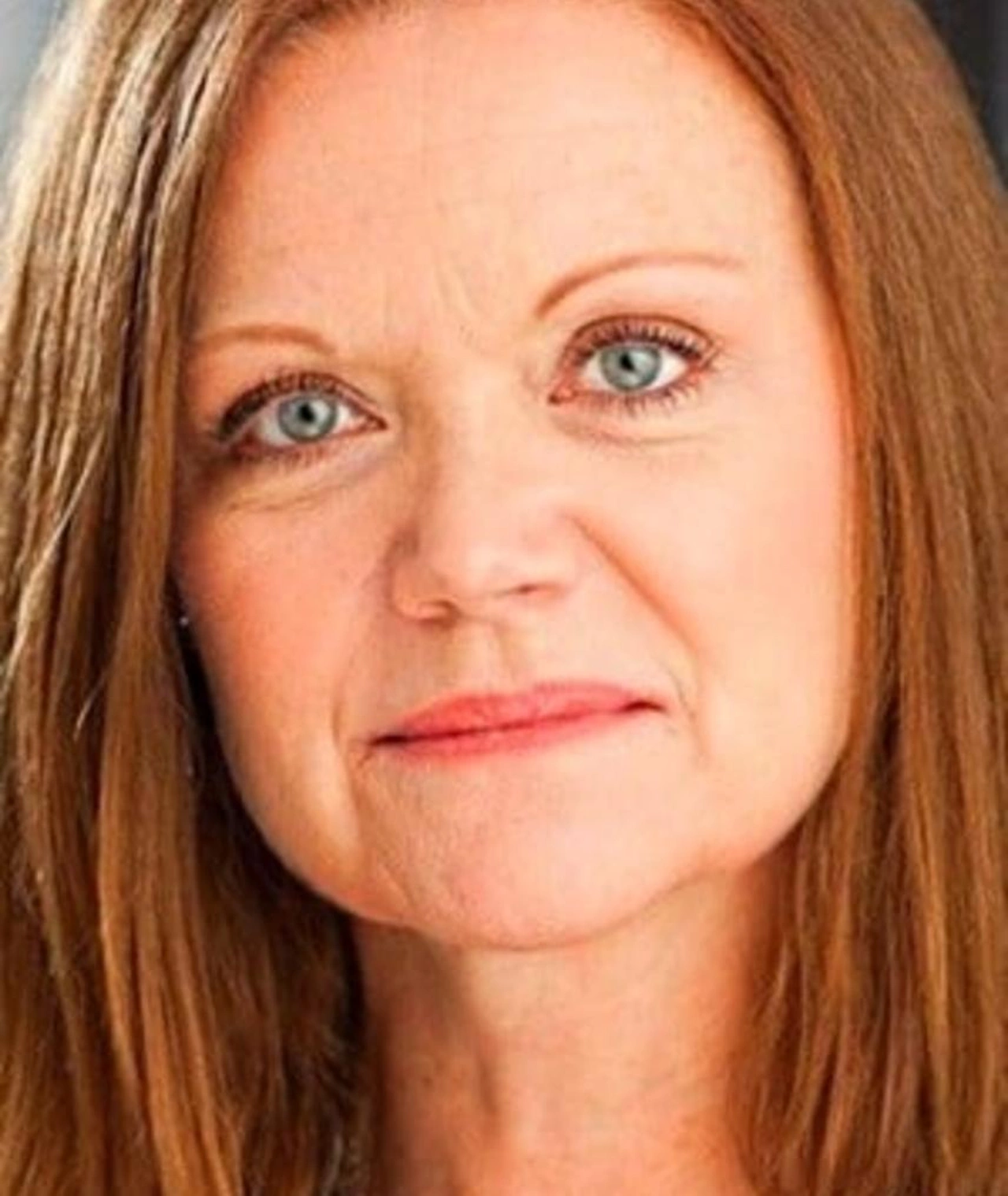 Image Source: MUBI
Gillian Barber is a beautiful 65 year old actor who was born in Coventry in England, United Kingdom. Within England she was best known for her roles in The Man in the High Castle (2015), Chesapeake Shores (2016) and The Romeo Section (2015). Alongside these roles she did take up more minor roles earlier in her career in movies such as In Cold Blood, Rainbow War and Alien Abduction.
Annabel Kershaw (Martha Shepherd) Then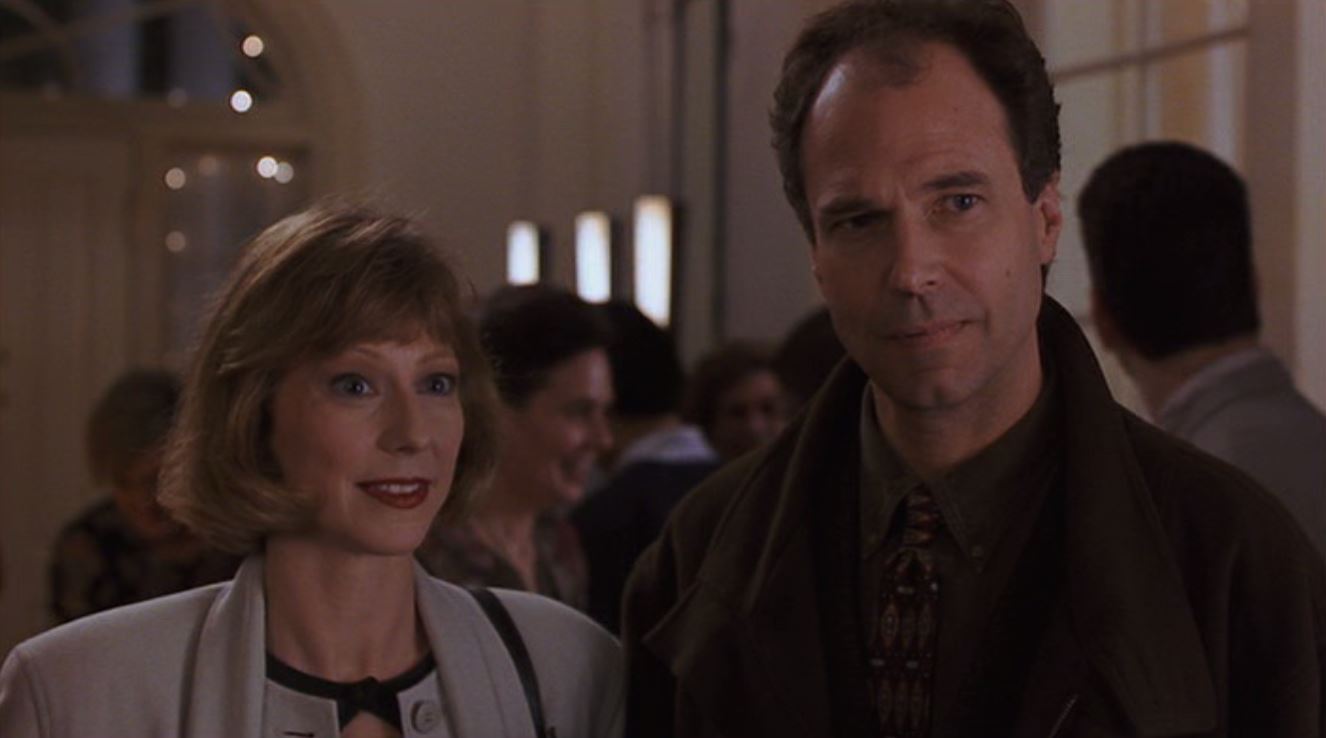 Image Source: IMDb
In the movie Jumanji Annabel Kershaw plays the minor role of Martha Shepherd. Martha Shepherd is the mother of Judy and Peter Shepherd who tragically is dead at the beginning of the movie after dying on a skiing trip leaving her children in the custody of her sister Nora Shepherd. But she is brought back to life as Alan manages to change the timeline and advises Judy and Peters parents to not go on the Skiing trip.
Annabel Kershaw (Martha Shepherd) Now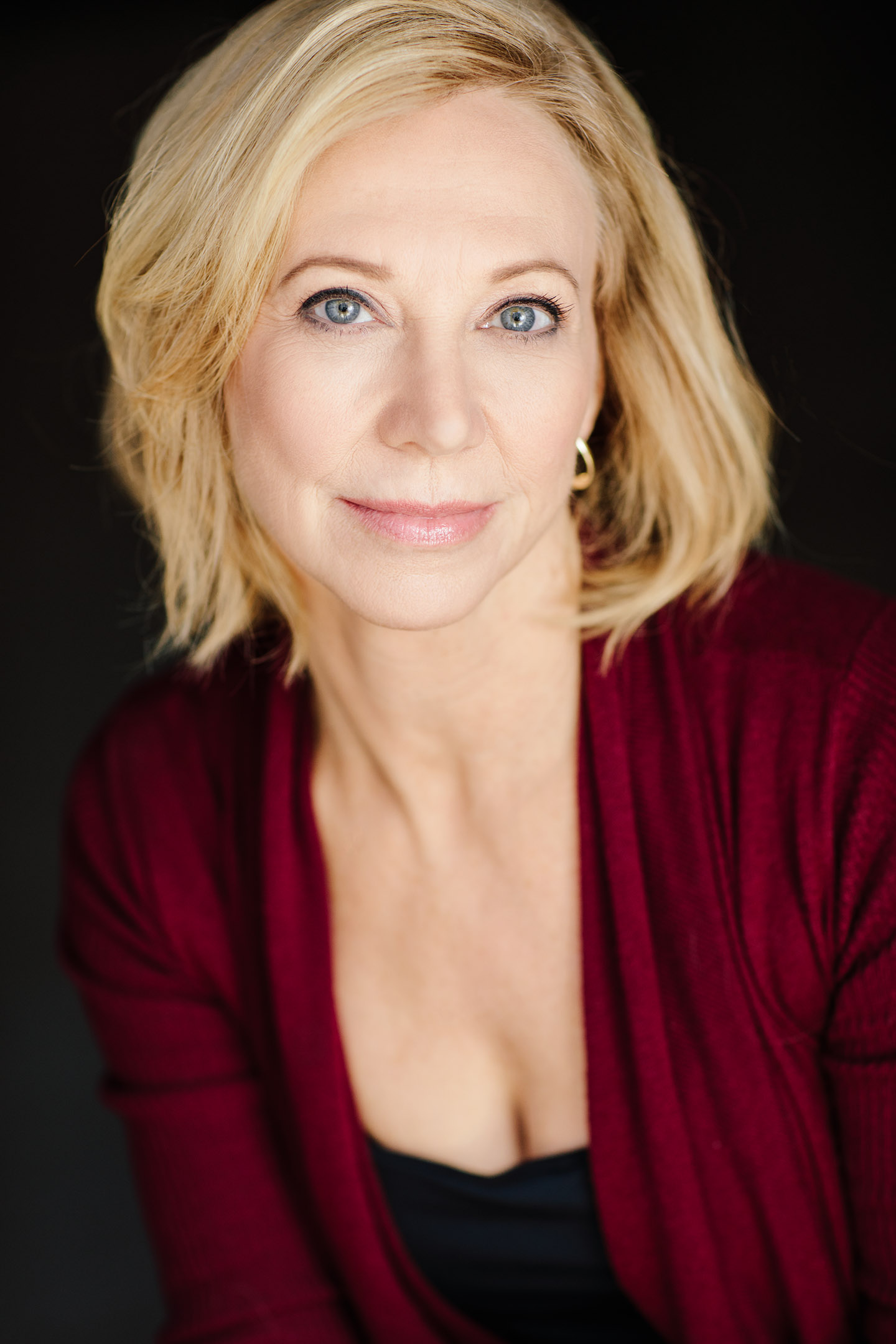 Image Source: IMDb
Annabel Kershaw is a beautiful blonde actor who is most famous for her role as Martha Shepherd in Jumanji. She also appeared in hit movies such as If I stay in 2014 and Agent Cody Banks in 2003 where she took on slightly bigger roles than that of Martha Shepherd. She has also taken up smaller roles in many seasonal and romantic movies such as Married Life, A Godwink Christmas and Gingerbread Miracle.
Crazy facts you didn't know about the original Jumanji: the gunshots made Robin Williams jump!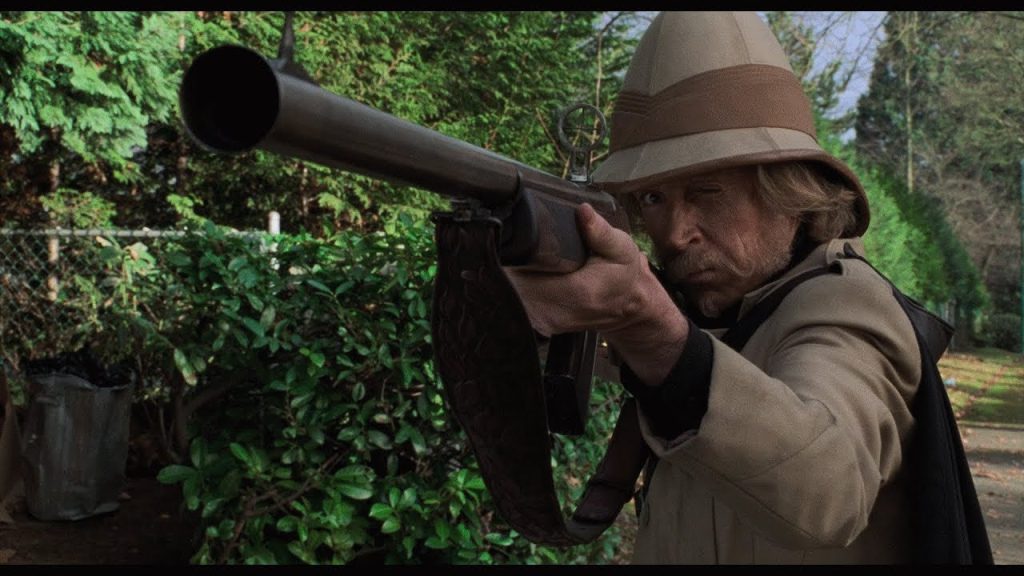 image source: jumanji.fandom.com
Williams gives an amazing performance fleeing for his life from Van Pelt the hunter, but the reason he looks realistically shook up is because he actually was! The sound of fake gunshots were played during scenes so William was genuinely jumping every time!
He actually wrestled with the "crocodile"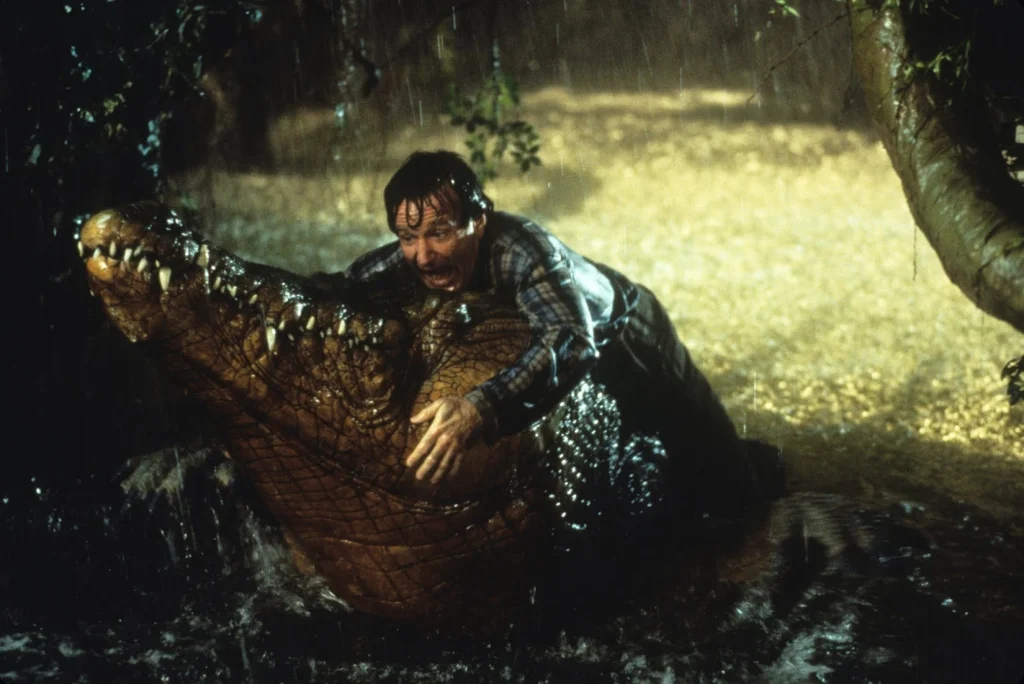 image source: jumanji.fandom.com
We know the crocodile in the movie during the water scene isn't real, but there was actually a real stuntman in there. The scene where Alan wrestles with the crocodile was not only real but he actually went a little too hard and ended up elbowing the actor, only to hear him cry out in pain!
The original prop game boards are now worth thousands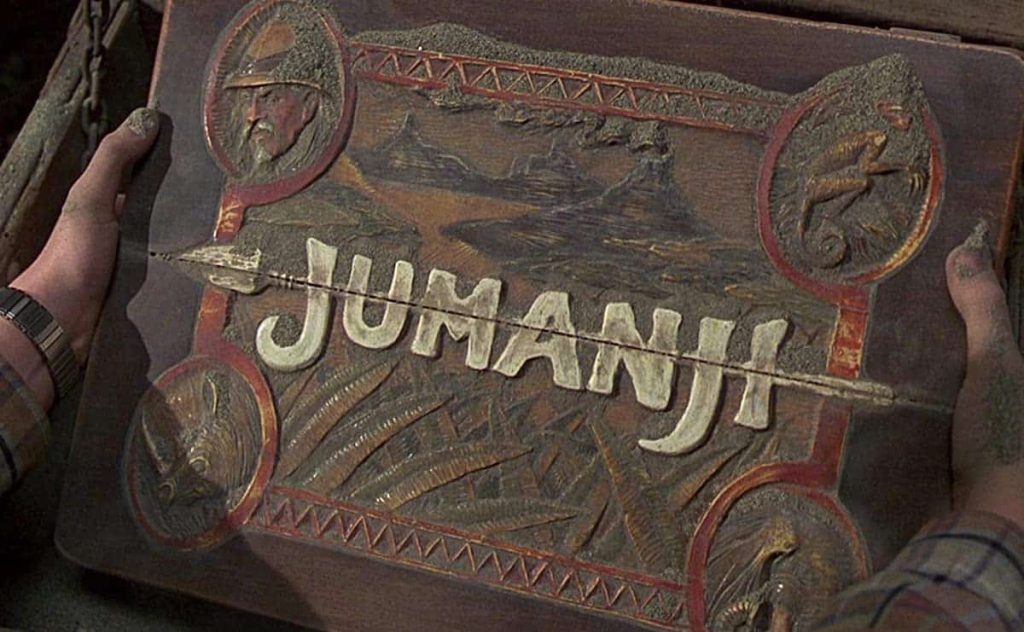 image source: jumanji.fandom.com
It's no surprise that the board game prop from the movie has now become a must-have collector's item - and there was more than one of them used throughout filming, so there's more than one to get your hands on. They're now so in-demand they're worth thousands of dollars.
Robin Williams was beloved by the filming location's residents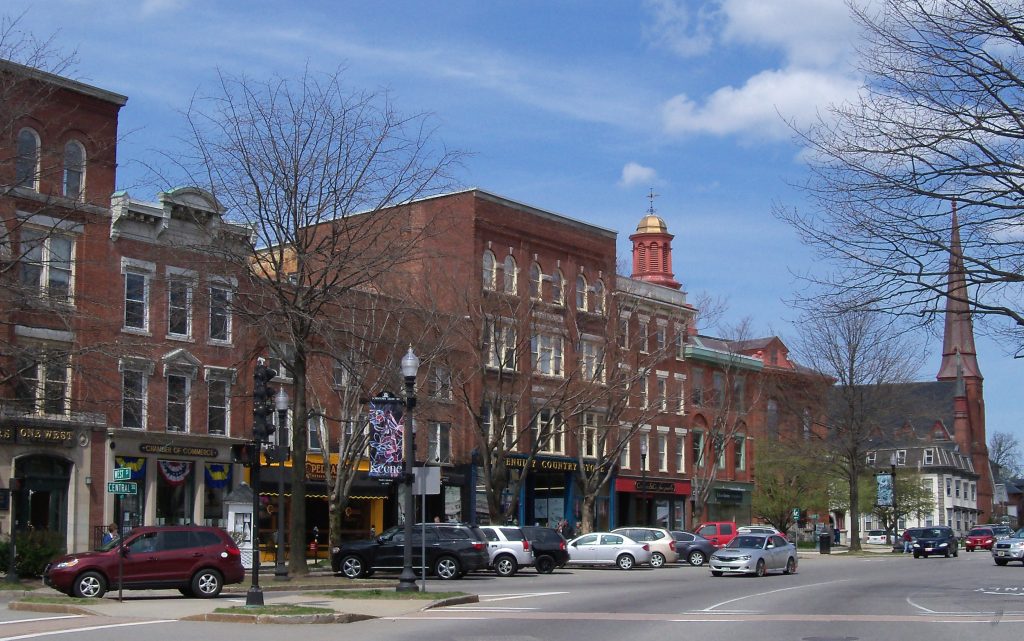 image source: en.wikipedia.org
Jumanji was filmed in the city of Keene in New Hampshire, and the residents there ended up loving Robin Williams so much that they even had the keys to the city presented to him by the mayor! This made it more poignant after his death, as the residents publicly mourned for him.
The director was worried the actor would improvise too much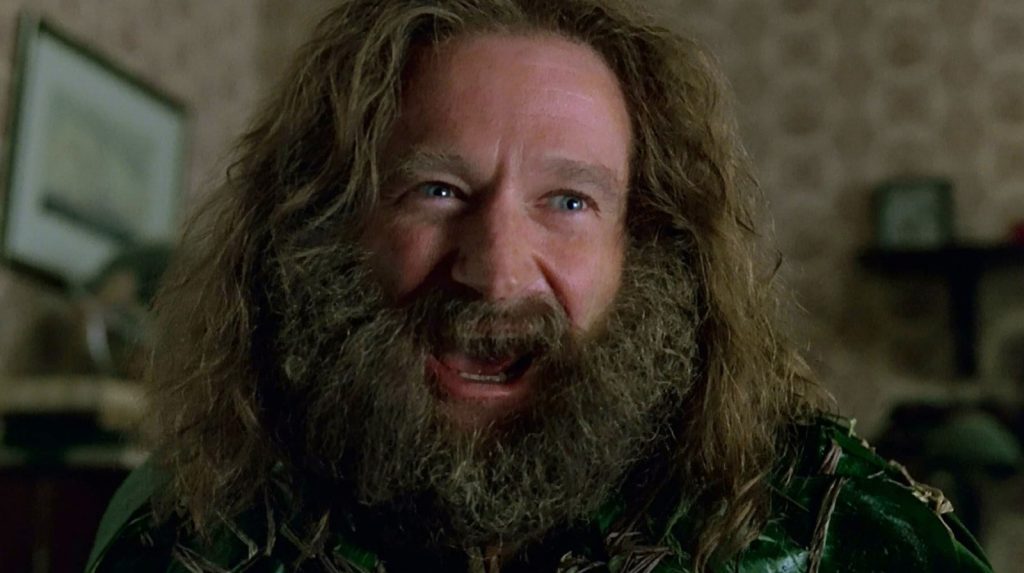 image source: jumanji.fandom.com
Before he was cast as Alan, Robin Williams of course already had an amazing career and reputation behind him - including one for being a hardcore improviser. The director was actually worried about this because he wanted Williams to stick to the script - which the actor did.
Kirsten Dunst was almost Scarlett Johansson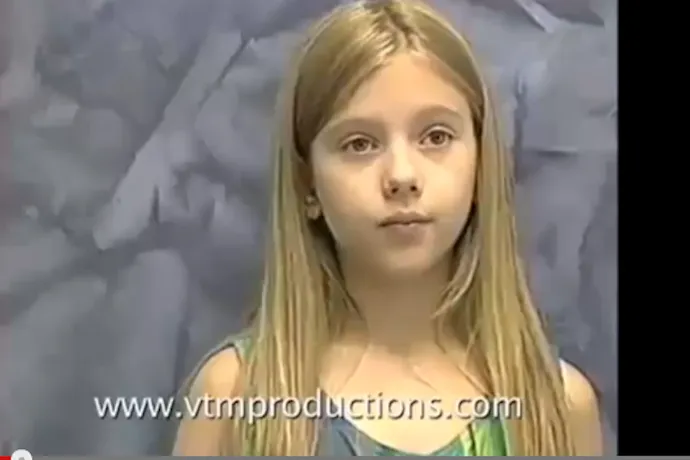 image source: vanityfair.com
The role of Julie went to Kirsten Dunst as we know, but it could have been very different - Hollywood actress Scarlett Johansson was amongst those who auditioned for the part, but she lost out to Dunst. You can actually find Johansson's audition tape on YouTube!
Peter's monkey makeup took three hours to apply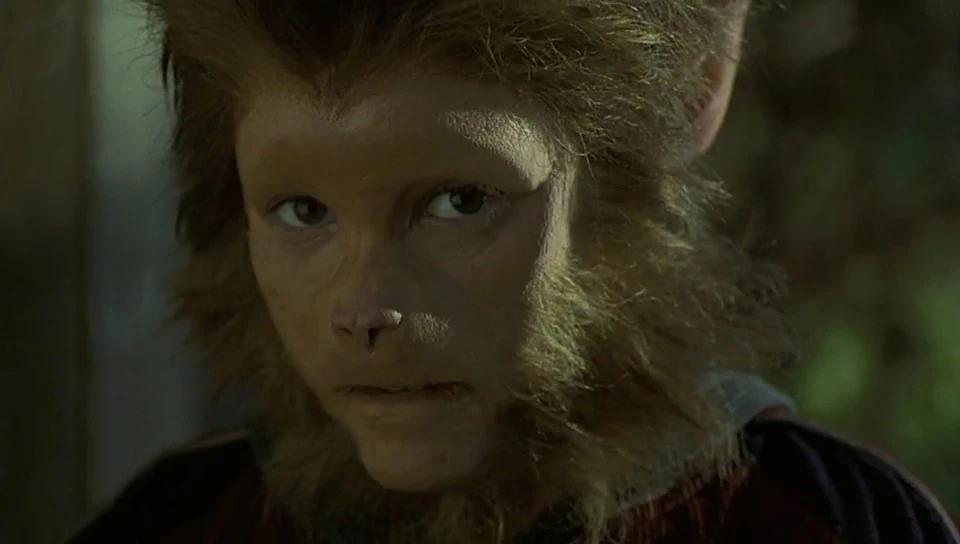 image source: jumanji.fandom.com
Peter's monkey makeup was eerily realistic, and to achieve that look it took a whopping three hours in the makeup chair - every single day of filming! In the end, it was a total of three hours a day for 70 days that the actor sat having that monkey makeup applied. Yikes!
And he couldn't eat whilst wearing it!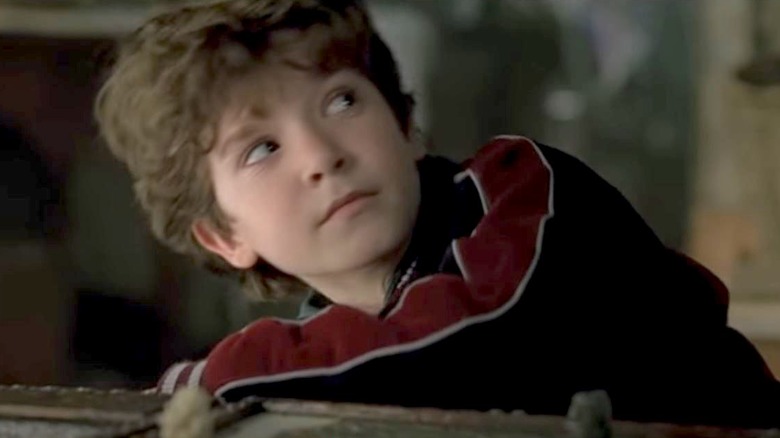 image source: jumanji.fandom.com
As you can imagine, it would also be very difficult to eat and drink with so much makeup and prosthetics around your mouth. The actor couldn't eat at all with the monkey makeup on, so he was forced to drink protein shakes through a straw! That must have been annoying for a kid with an appetite!
Williams struggled imagined the animals that weren't really there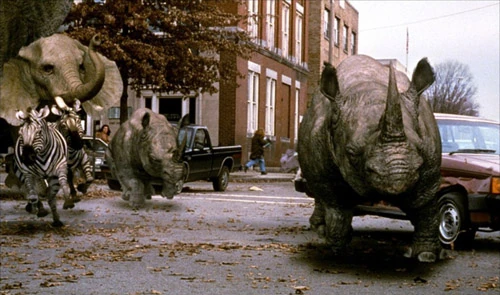 image source: jumanji.fandom.com
These days we're too used to green screens and CGI, but Jumanji was actually one of the very first movies to start using it on a bigger level - which meant, for the actors, it was a relatively new experience. Williams apparently thought it was 'surreal' and felt like he was under the influence of something altering his mind!
The actor would also prank the film's fans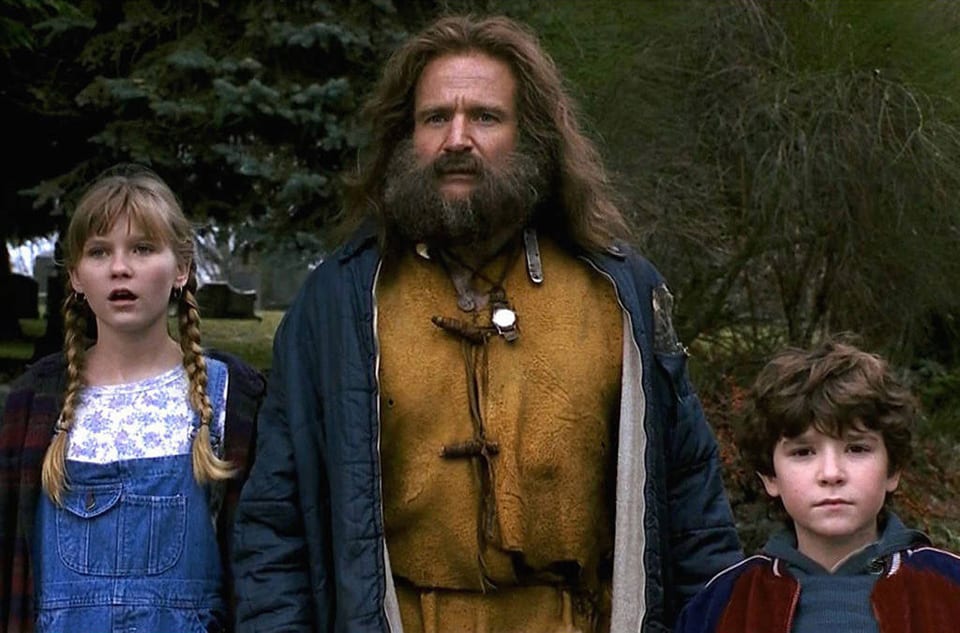 image source: jumanji.fandom.com
Robin Williams being the comedy genius that he was, he was also a fan of pranks - particularly on the film's fans. His favorite would be to invest a new meaning for the word 'Jumanji' every time a fan asked him about it. This included telling fans to book tickets to Jumanji, which he claimed was a Caribbean island.
Robin related a lot to his character's childhood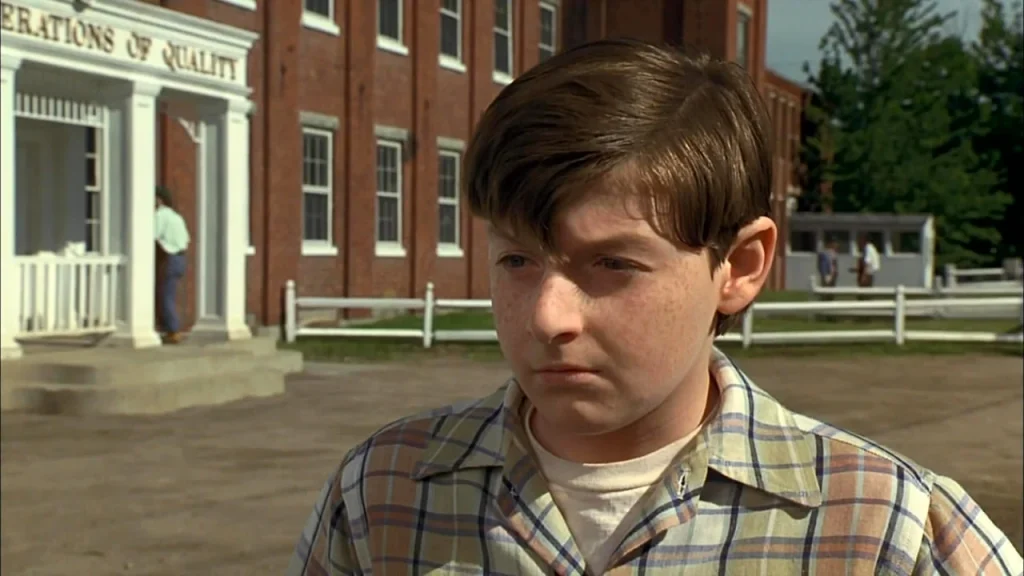 image source: jumanji.fandom.com
As we know now, tragically Williams had a lot of issues hiding behind the comedy. He actually related a lot to Alan Parrish's lonely childhood, because in real life Williams was left alone a lot as a kid while his two parents worked. He spent most of his time with the family's maid.
He even saw his own father in Sam Parrish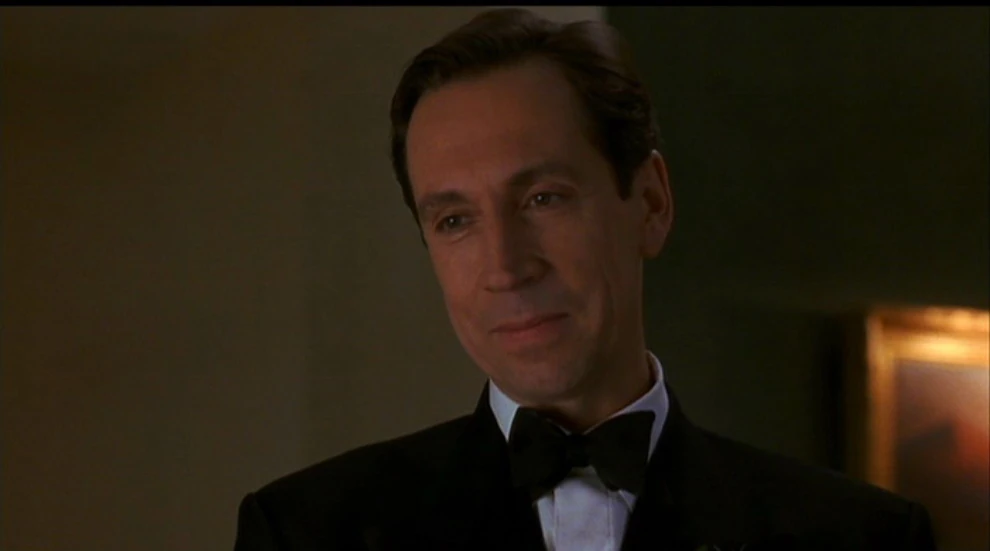 image source: jumanji.fandom.com
Unsurprisingly, this also meant that Williams saw a lot of his own father in Alan's father, Sam. Not only because Alan was left alone a lot while his father worked, but also because - according to Williams - they were both rather stern, and "kind of elegant".
There was an original Jumanji picture book before the movie!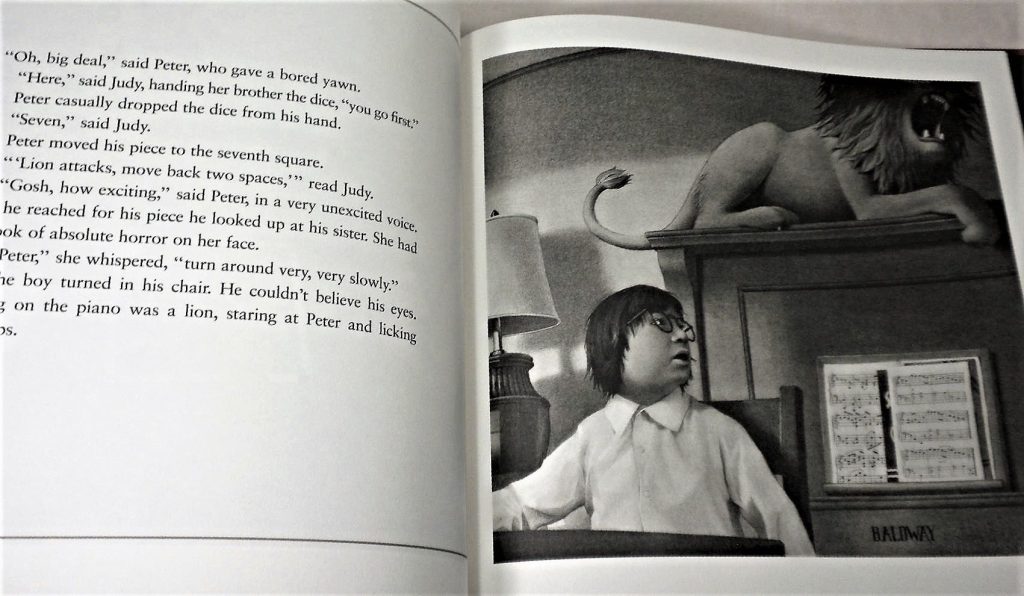 image source: biblio.com
You might have thought Jumanji was an original idea, but before the movie there was actually a picture book! It was created in 1981 by Chris Van Allsburg, who actually wrote it because he was sick of Monopoly - namely, because nothing really happened apart from money.
You can still see the Parrish Shoes sign at the filming location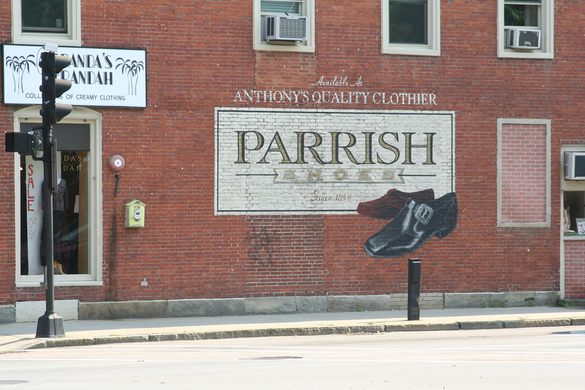 image source: jumanji.fandom.com
The Parrish Shoes factory was actually filmed at a real life location in North Berwick of New Hampshire. It used to be a woollen mill which was transformed for the shoe factory. Fans of Jumanji often visit this factory, which has a 'Parrish Shoes' painting on its wall.
Peter's actor was also a key character in The Little Mermaid...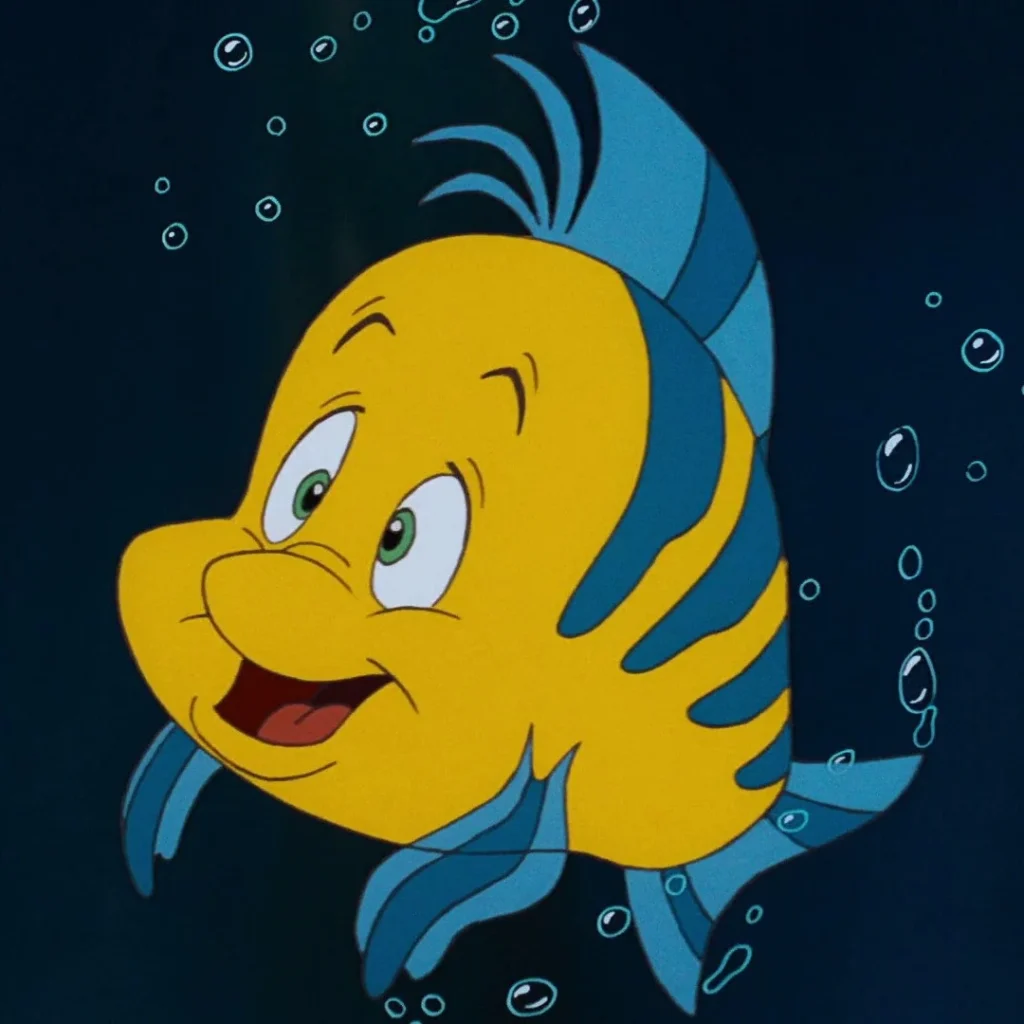 image source: disney.fandom.com
A lot of child actors don't go on to do much after a huge breakout role, but Peter's actor, Bradley Pierce, found success. He was 13 when he starred in Jumanji, and after that, he voiced Flounder the fish in The Little Mermaid, as well as also voicing Chip the teacup in Beauty and the Beast!
Polar Express has links to Jumanji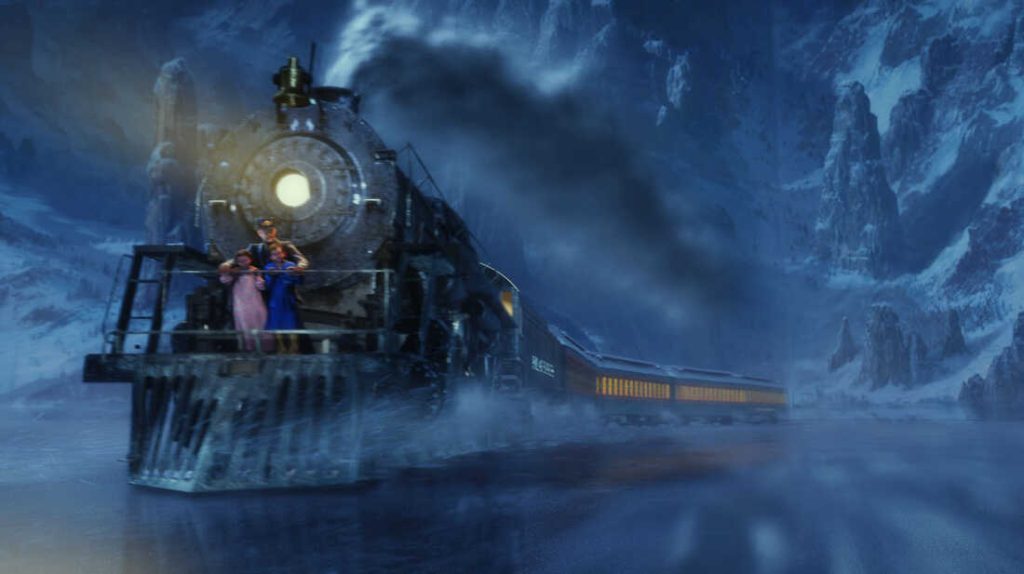 image source: npr.com
Chris Van Allsburg wrote the original picture book of Jumanji like we mentioned, but you might have recognized the name from something else... He also wrote the book The Polar Express, the children's novel which was so popular that this also got made into a hit movie.
The very last scene of the movie was actually the very first to be filmed
image source: twitter.com
Most movies will film scenes out of sequence, and for Jumanji, it was the very final scene that was actually shot first! The scene where adult Alan and Sarah see Judy and Peter at the Christmas party was the first to be filmed - and mainly because they were planning on destroying the mansion set afterwards for the rest of the movie scenes!
Real snow had to be brought in for the Christmas scene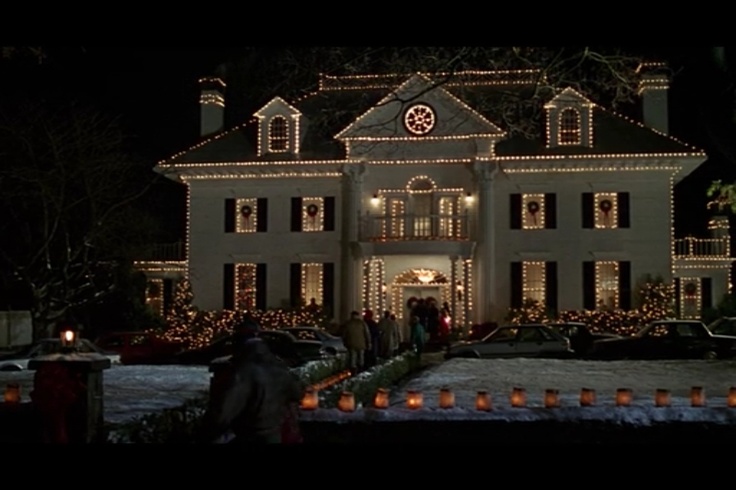 image source: pinterest.com
The movie was so committed to the snowy Christmas scene looking real that they wanted the real deal: so they ended up shoveling actual snow from mountains to bring to the house, which was filmed in Vancouver and very much
not
known for its wintery climate!
The wild theories around Van Pelt/Sam Parrish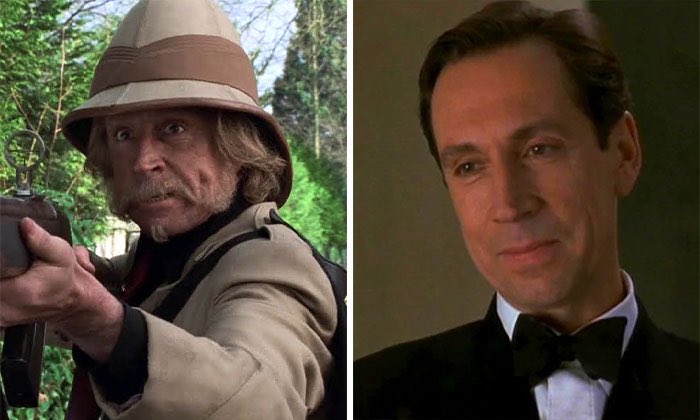 image source: twitter.com
When you watch the movie you see straight away that the hunter Van Pelt and Alan's dad are played by the same actor. Most viewers agree it's because of the two 'intimidating' authority figures in Alan's life. But some fans have taken it one step further, theorizing that Van Pelt isn't actually real and Alan is imagining him.
You can play Jumanji in real life (if you dare...)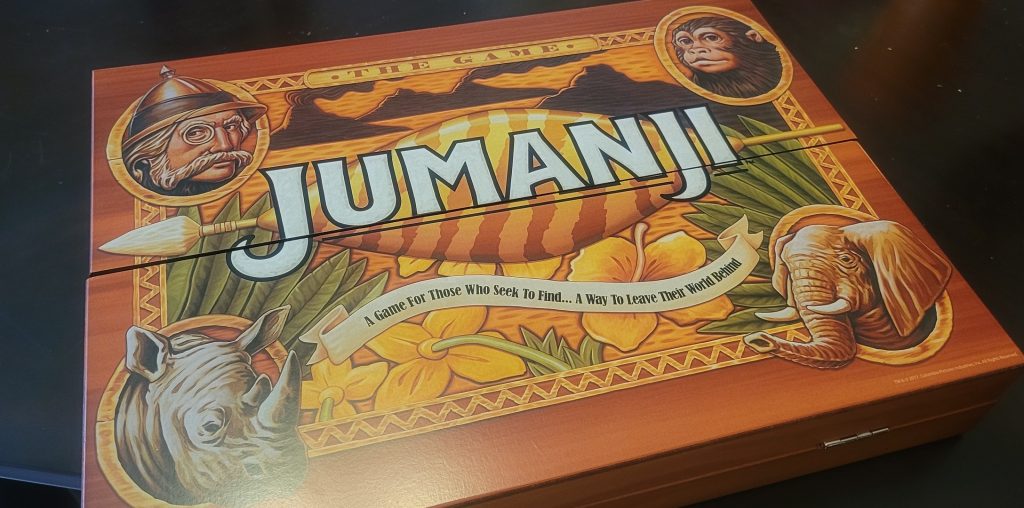 image source: reddit.com
Stampedes aside, Jumanji is something most people would like to take a crack at in real life because of the nostalgia of it - and the good news is, you actually can! You can play on a replica board of the original game, but there haven't been any instances yet of players finding a lion in their closet.