Miss World Winners Over The Years
By Tom Pearson
1 month ago
2021 – Karolina Bielawska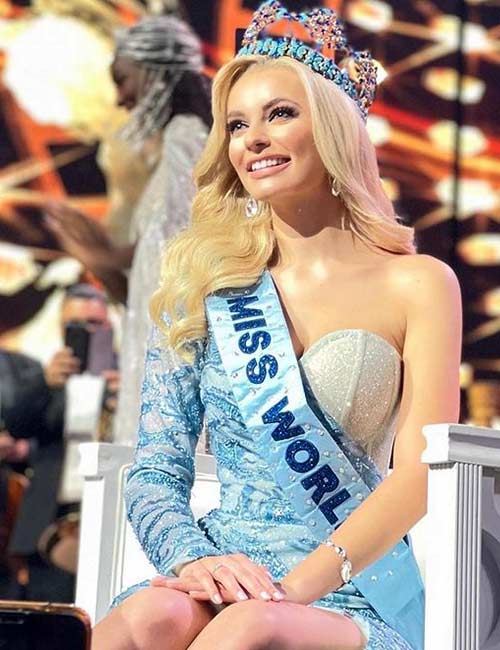 Image Source: Stylecraze.com
Karolina is a Polish native, born there in 1999. This makes her one of the youngest Miss World winners! Karolina is a passionate model, and has competed in numerous events. She is a winner of Miss Polina, and has actually won Miss World twice now! Amazing!
2019 – Toni Ann Singh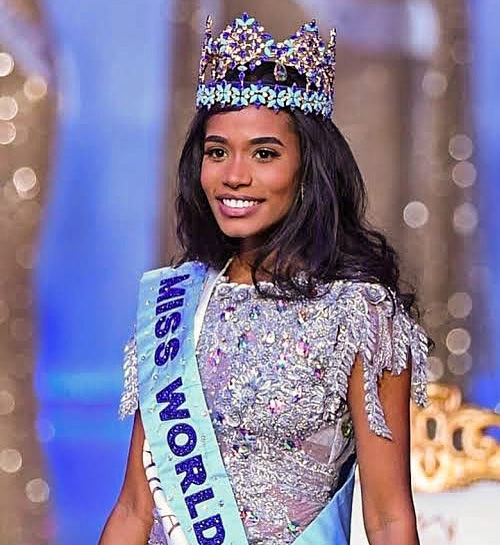 Image Source: Stylecraze.com
Toni Ann Singh was an inspiration to many, as she became the first black woman to win the infamous Miss World pageant since 2001. Toni Ann graduated from University with a graduate degree in psychology and women's studies after leaving her home of Jamaica.
2018 – Vanessa Ponce de León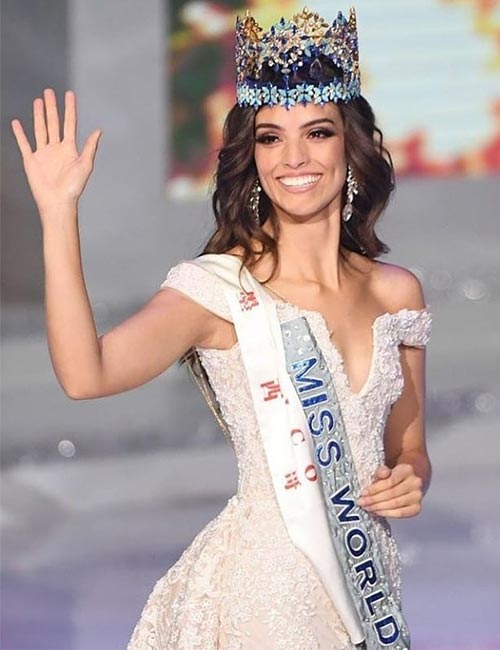 Image Source: Stylecraze.com
As the first Mexican model to be crowned Miss World, Vanessa was certainly setting the president in 2018. The model also holds a degree in International business, and is currently on the board of directors for a rehab center which specializes in helping young girls.
2017 – Manushi Chhillar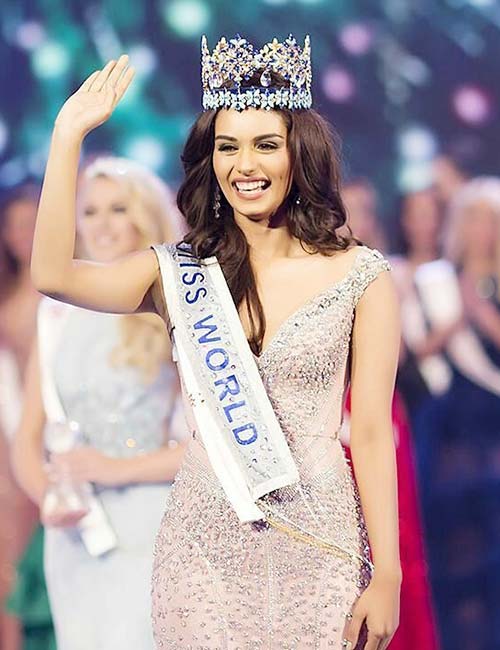 Image Source: Stylecraze.com
Already the winner of Miss India and Miss Photogenic, it was little wonder that one day Sonipat would be handed the Miss World Crown. After attending the National School Of Drama, Sonipat decided to pursue a career in medicine and is now training to be a nurse.
2016 – Stephanie Del Valle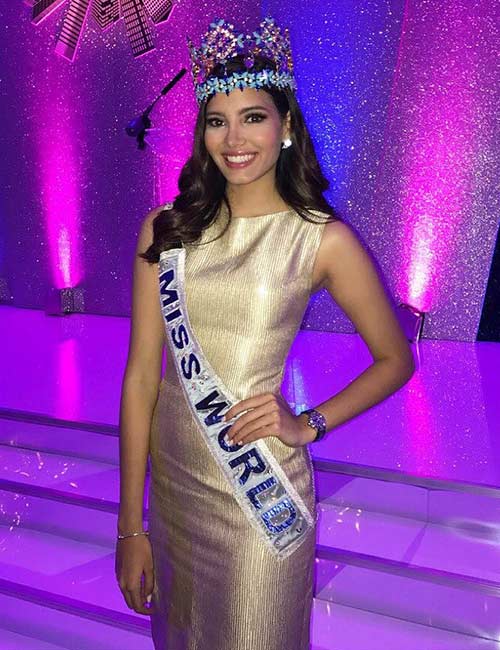 Image Source: Stylecraze.com
Originally from Puerto Rico, Stephanie has relocated to New York City to pursue her studies in Law and Communication as Pace University. In 2016 Stephanie was crowned Miss World, and later the same year managed to snag the tittle of Miss Mundo de Puerto Rico.
2015 – Mireia Lalaguna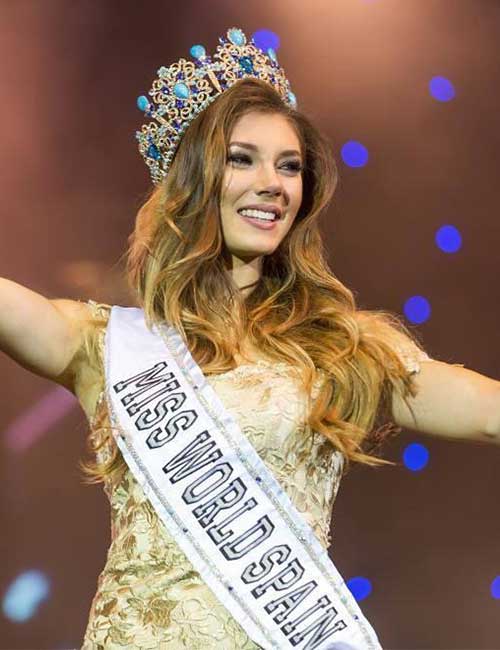 Image Source: Stylecraze.com
The 2015 Miss World competition was hosted in Sanya, China. This pageant saw it's first Spanish Miss World crowned, as Mireia is from Barcelona. Mireia has traveled the world a lot, and has a degree in pharmacy from the University of Copenhagen, Denmark!
2014 – Rolene Strauss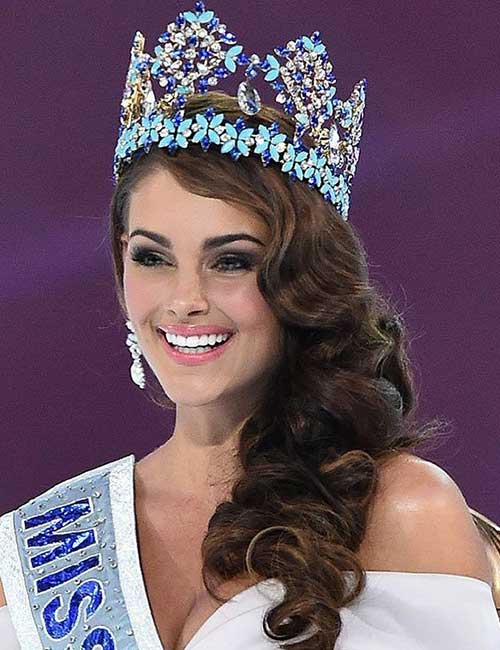 Image Source: Stylecraze.com
Rolene Strauss has a lot on her plate besides being crowned Miss World. She is the chairperson of the Strauss Foundation and is currently obtaining her medical degree from the University of the Free State. She has won several modeling competitions, and been named an elite model.
2013 – Megan Young
Image Source: Stylecraze.com
Actress and TV host Megan Young seems to always be on the go. She has appeared on TV and in films frequently, and helped the clean up efforts in the Philippines after a terrible typhoon hit. Megan is currently expanding her career and pursuing a course in film-making.
2012 – Yu Wenxia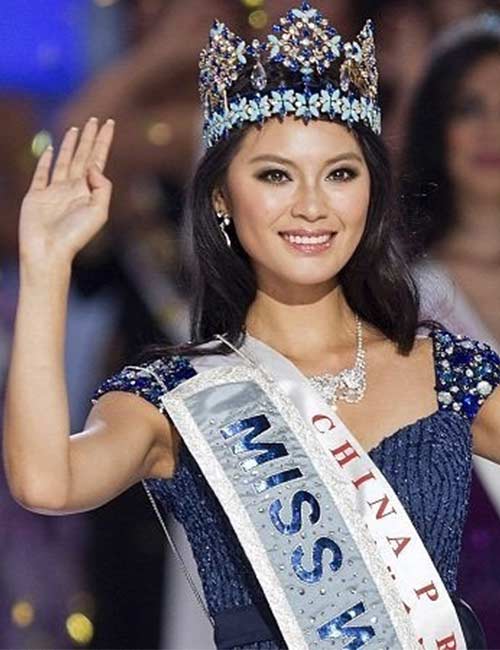 Image Source: Stylecraze.com
Yu was not only the overall winner of Miss World in 2012, but also crowned Miss Talent in the same year! Amazing! She has an expert knowledge of Chinese folk songs, and her performance helped to win over the judges in this harsh and cut throat competition.
2011 – Ivian Sarcos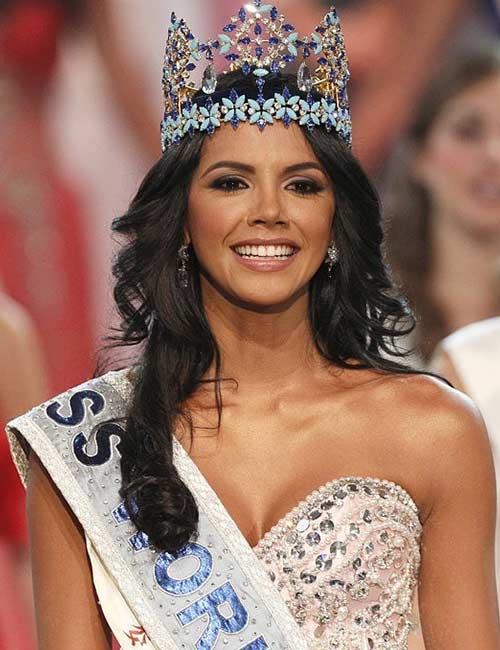 Image Source: Stylecraze.com
Venezuelan native, Ivian Sarcos, has fought against everything in her way to be crowned Miss World. At the age of eight Ivain was orphaned, meaning she had to be raised by nuns at a convent. She has won lots of other competitions, including Most Beautiful Face.
2010 – Alexandria Mills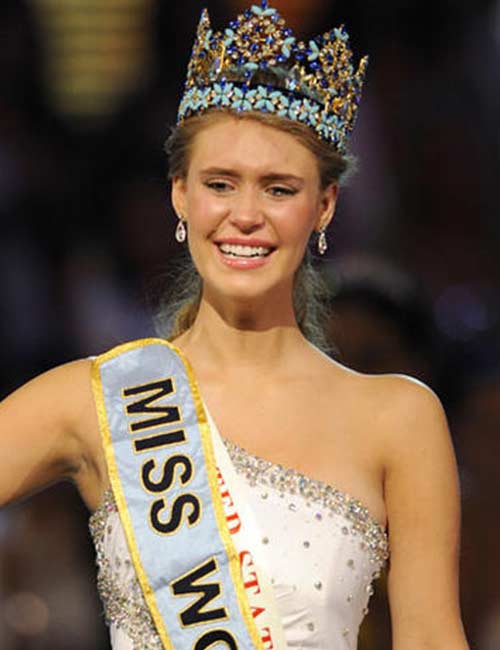 Image Source: Stylecraze.com
A United States National, Alexandria Mills, won her first Miss World title in 2010. Alexandria has been modelling since she was a child, and actually wanted to go into teaching when she got older. She is now passionate about modelling and photography.
2009 – Kaiane Aldorino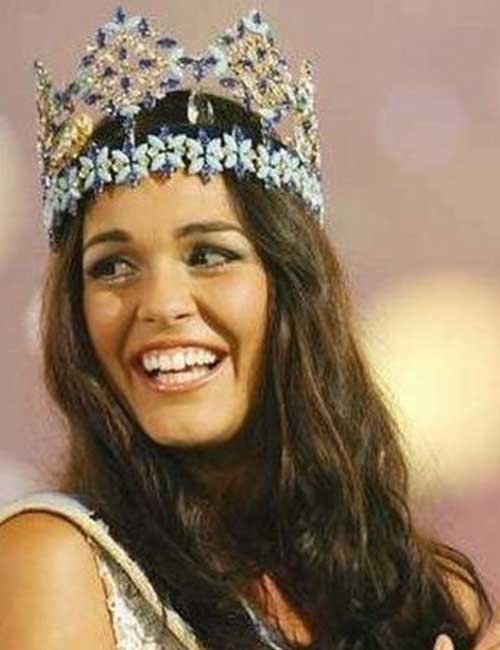 Image Source: Stylecraze.com
Kaiane has a lot of plates spinning at once, and along side her modelling work is casually employed as the Mayor of Gibraltar! Can you believe that! Kaiane was also a human resources clerk at St Bernards Hospital, and a trained hip hop and contemporary dancer!
2008 – Ksenia Sukhinova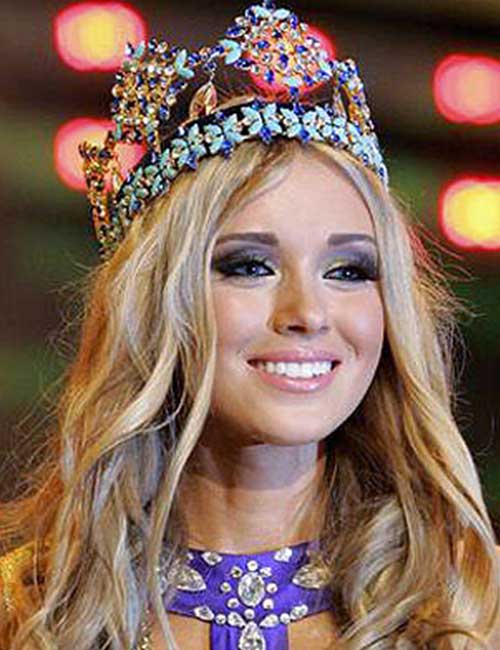 Image Source: Stylecraze.com
This Russian winner is a sport fanatic, competing in high level calisthenics, swimming and biathlon events. Ksenia was the 2008 winner and star of the show, which was hosted in Johannesburg this year. Ksenia brought home the win just before Christmas!
2007 – Zhang Zilin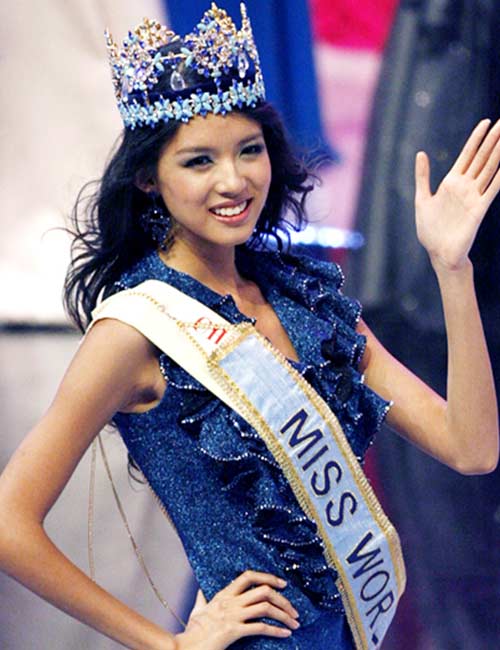 Image Source: Stylecraze.com
Actress singer and fashion model, Zhang Zilin, was the 2007 winner of Miss World. She was also crowned the winner of Miss China in the same year. Zhang also received an award from her university after she voiced the 2008 summer Olympic games, held in Beijing.
2006 – Taťána Kuchařová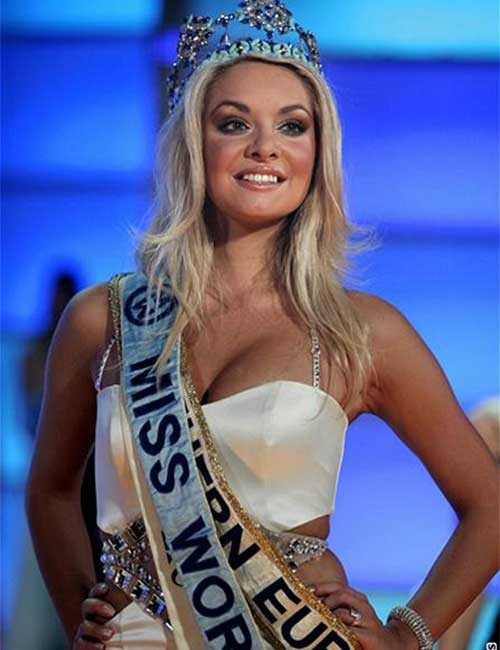 Image Source: Stylecraze.com
Born in Czechoslovakia, Tatana won the competition when it was hosted in Poland. She is a Czech household name and frequently appears on TV and in several films. She is also known for her skills as a trained dancers as well as modeling and hosting skills.
2005 – Unnur Birna Vilhjálmsdóttir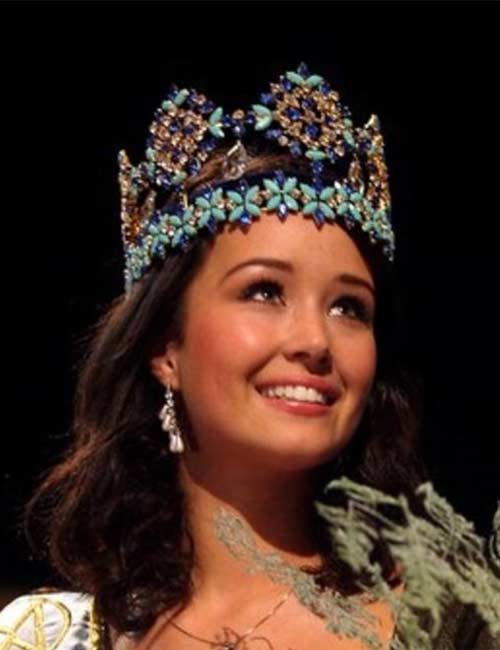 Image Source: Stylecraze.com
Originally a police officer, the Icelandic made the jump to modelling in the early 2000's. She has studied to be a lawyer and anthropologist as well as being an active model. In her spare time, Unnur keeps busy by playing the piano, horse riding and camping!
2004 – María Julia Mantilla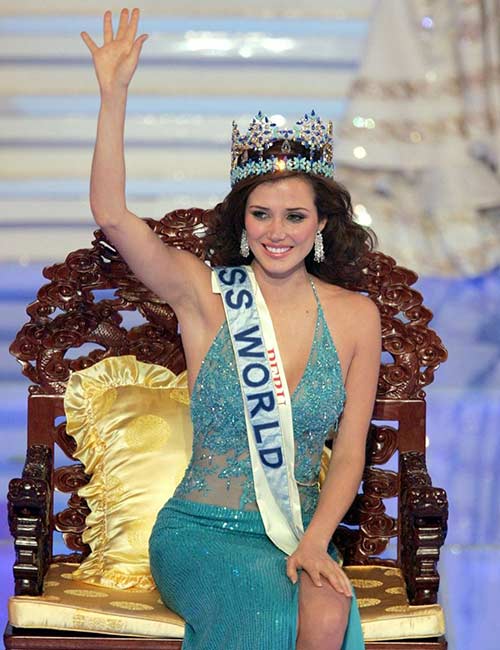 Image Source: Stylecraze.com
Born in Peru, this Miss World winner is someone else who has a lot of plates spinning all at once. Maria is a professional dancer, as well as a triathlete and pentathlete. She is a national champion in sport, and was even named the athlete of the year in 2001.
2003 – Rosanna Davison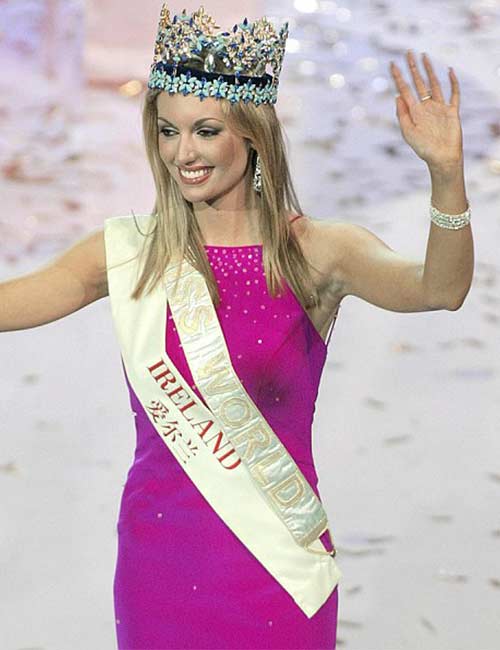 Image Source: Stylecraze.com
The first UK native to hit the list is Rosanna Davidson, who was born in Dublin, Ireland. Rosanna went to college in Dublin, where she studied sociology and art history. She is working on her nutritional therapy qualification and authored the book, Eat Yourself Beautiful.
2002 – Azra Akın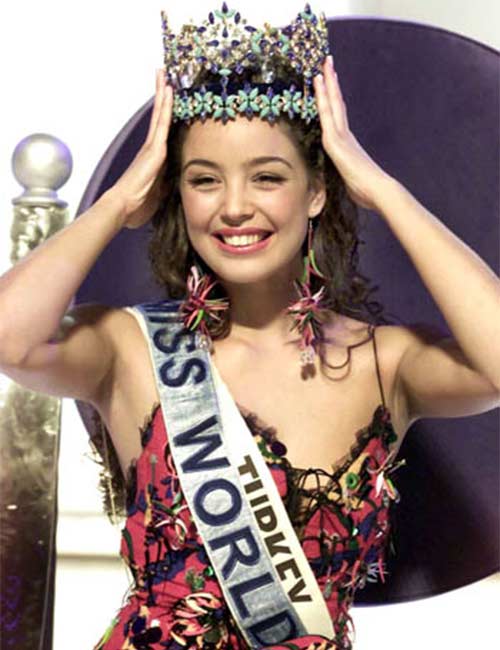 Image Source: Stylecraze.com
Born in Almelo, Netherlands, Azra took the crown when the competition was hosted in London. She previously held the title for Miss Turkey, and won the Turkish version of the television show Dancing With the Stars! She is a keen TV host and actress too!
2001 – Agbani Darego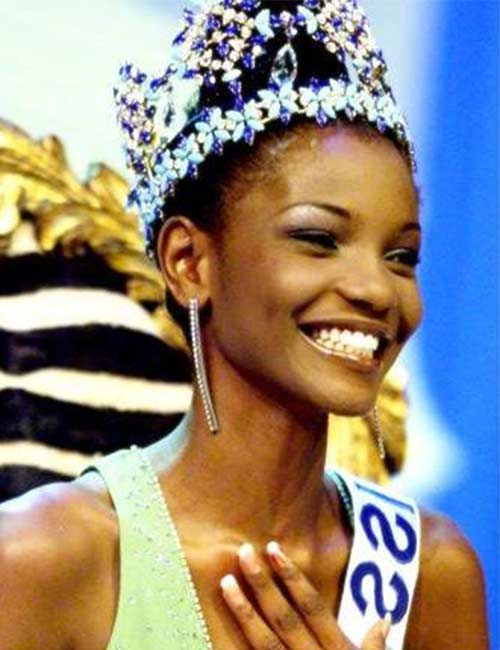 Image Source: Stylecraze.com
In 2001 Agbani became the first native African woman to win the Miss World title. She took the crown aged just 19, but was already well known in the modelling world. Agbani has worked with well known brands like Dior, Sephora, L'Oreal, Avon, Target and Macy's.
2000 – Priyanka Chopra
Image Source: Stylecraze.com
With several achievements under her belt before entering Miss World, it is little wonder Priyanka walked away with the crown. She has received national acting awards, as well as the Padma Shri. This is awarded bu the government for her contribution to arts.
1999 – Yukta Mookhey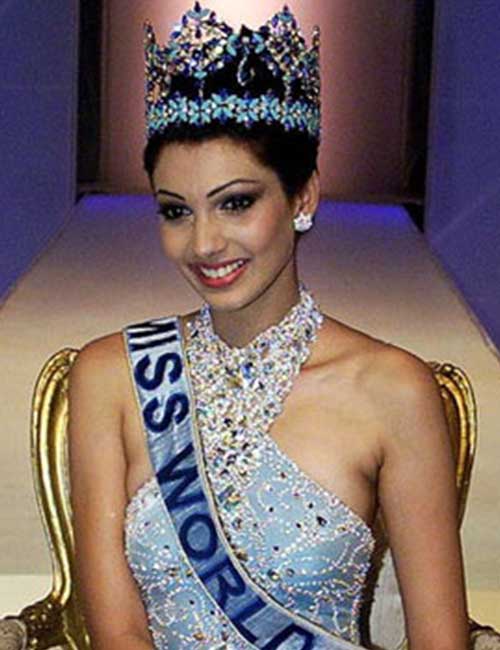 Image Source: Stylecraze.com
The final winner before the turn of the century went to actress, model and politician Yukta Mookhey. Yukta has starred in many movies and studied classical music for three years. She is passionate about charity work, and signed up to donate her eyes in 2010.
1998 – Linor Abargil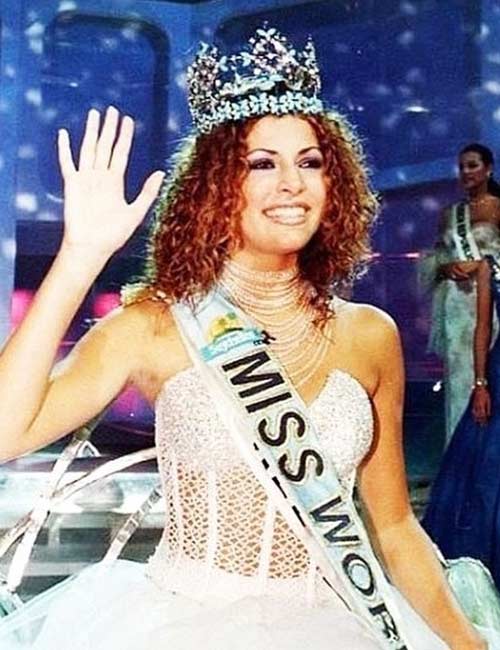 Image Source: Stylecraze.com
In 1998, Israel got to claim the title of Miss World. Linor has had a tough time in life, being raped at knife point by her agent. Linor successfully compiled a case against him independently, which saw him receive a 16 year prison sentence. Linor won Miss World the same year!
1997 – Diana Hayden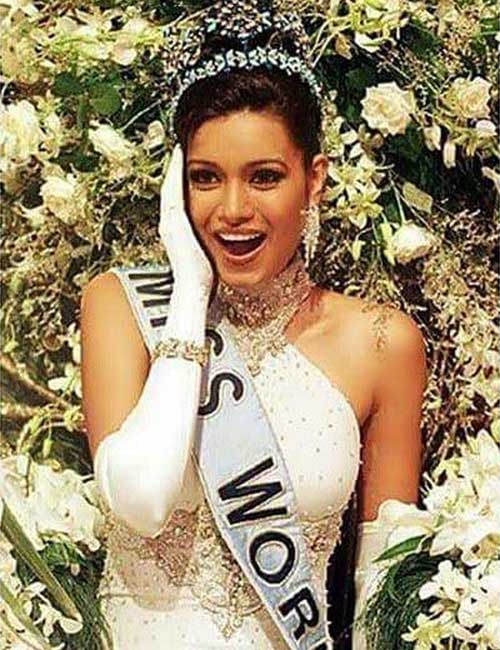 Image Source: Stylecraze.com
A previous winner of Miss India, Diana Hayden is a well known and well respected model. She is a TV host and movie actress, who has starred in many films. She has also authored a book about personality development and grooming titled, A Personal Guide.
1996 – Irene Skliva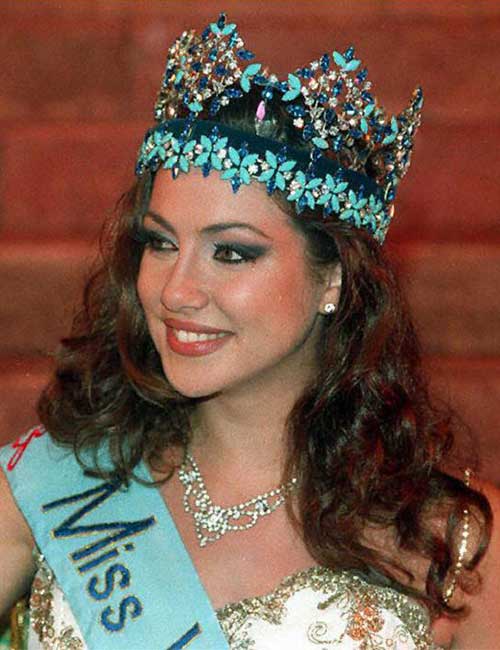 Image Source: Stylecraze.com
One of the youngest winners of Miss World is the Greek beauty, Irene Skliva. Irene pursued a career in modelling from an early age, and later went on to do TV hosting work. Irene has also participated in world famous fashion shows, from Milan to Athens and Munich.
1995 – Jacqueline Aguilera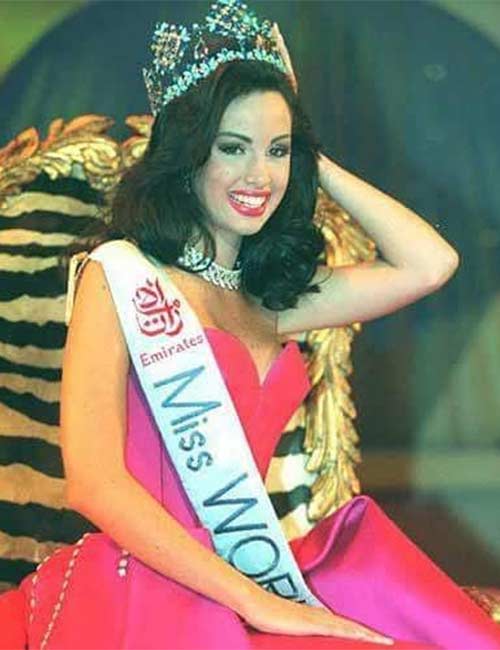 Image Source: Stylecraze.com
Modelling is a passion which consumes the life of Jacqueline, as she actually owns and runs her own agency. In 1995 she won the title of World Top Model, and has passed these skills on to her students. Born in 1976, she won the Miss World title age 21.
1994 – Aishwarya Rai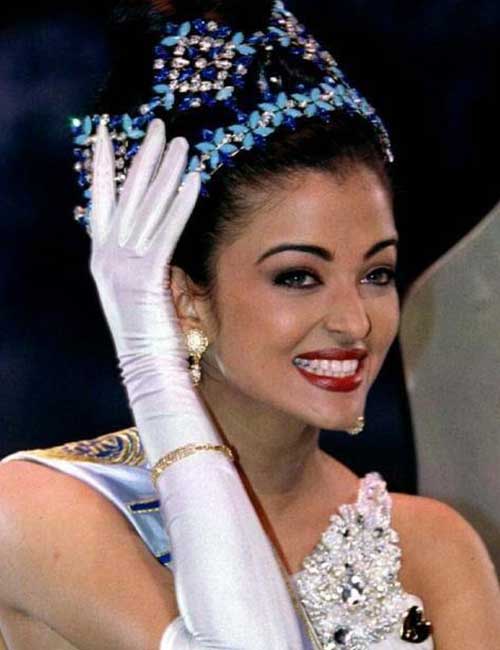 Image Source: Stylecraze.com
Aishwarya has been dubbed one of the most beautiful Miss World winners, as well as one of the most beautiful women in the world. She is also regarded as the most beautiful Miss World winner by many. Aishwarya works for many charities, including AIDS charity, UNAIDS.
1993 – Lisa Hanna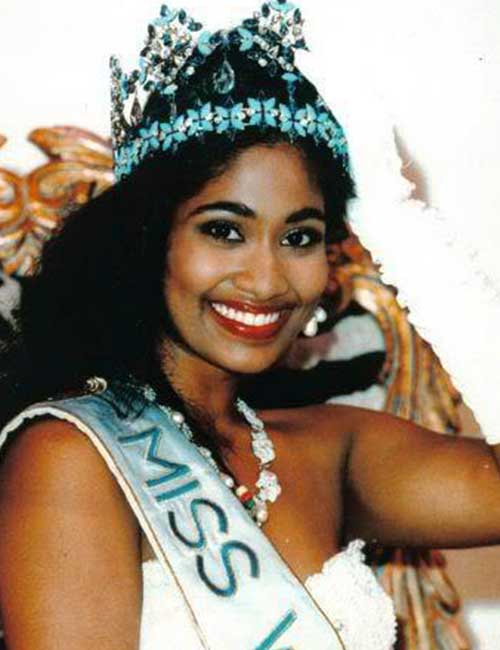 Image Source: Stylecraze.com
As a member of Parliament for Saint Ann South East, Lisa Hanna already had a lot on her plate before she went on to win the Miss World crown. The Jamaican native served as the Jamaican Minister of Youth and Culture for four years, and remained in politics for years.
1992 – Julia Kourotchkina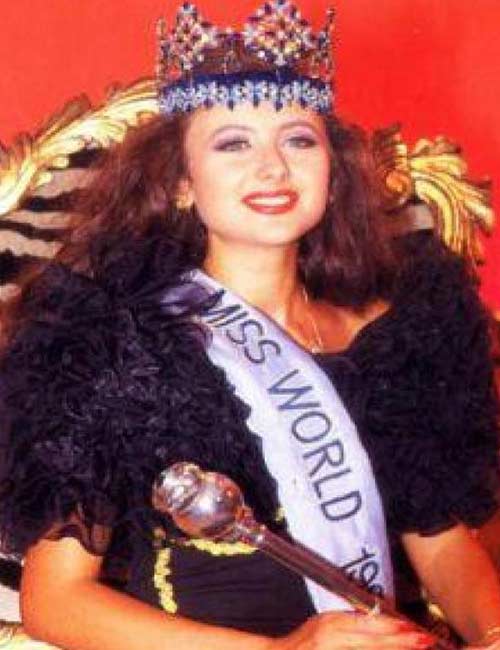 Before Russian became independent, it was known as the Soviet Union. This Miss World winner was actually the last winner from the Soviet Union, although several Russians have gone on to win the title since. She is a prominent actress and loves modelling.
1991 – Ninibeth Leal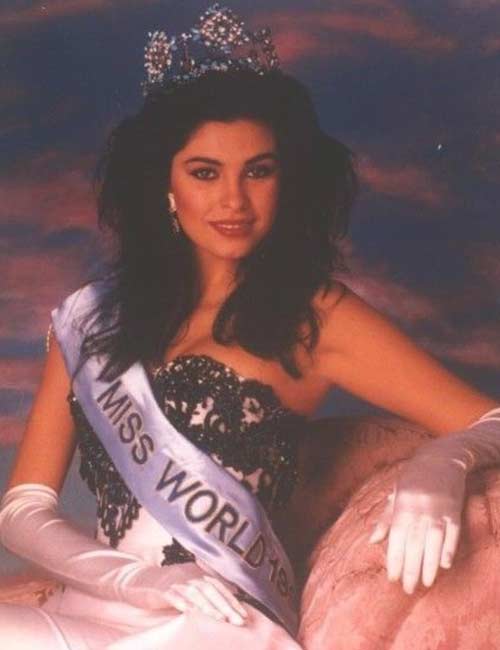 In 1991, model and successful business woman Ninibeth Leal took home the Miss World crown. The event was hosted in Georgia, United States and Ninibeth had to beat 78 other participants to win. She is one of the tallest winners, clocking in at an impressive 6 ft 1.