Hidden Details In Movies That We All Missed
Alan Rickman drop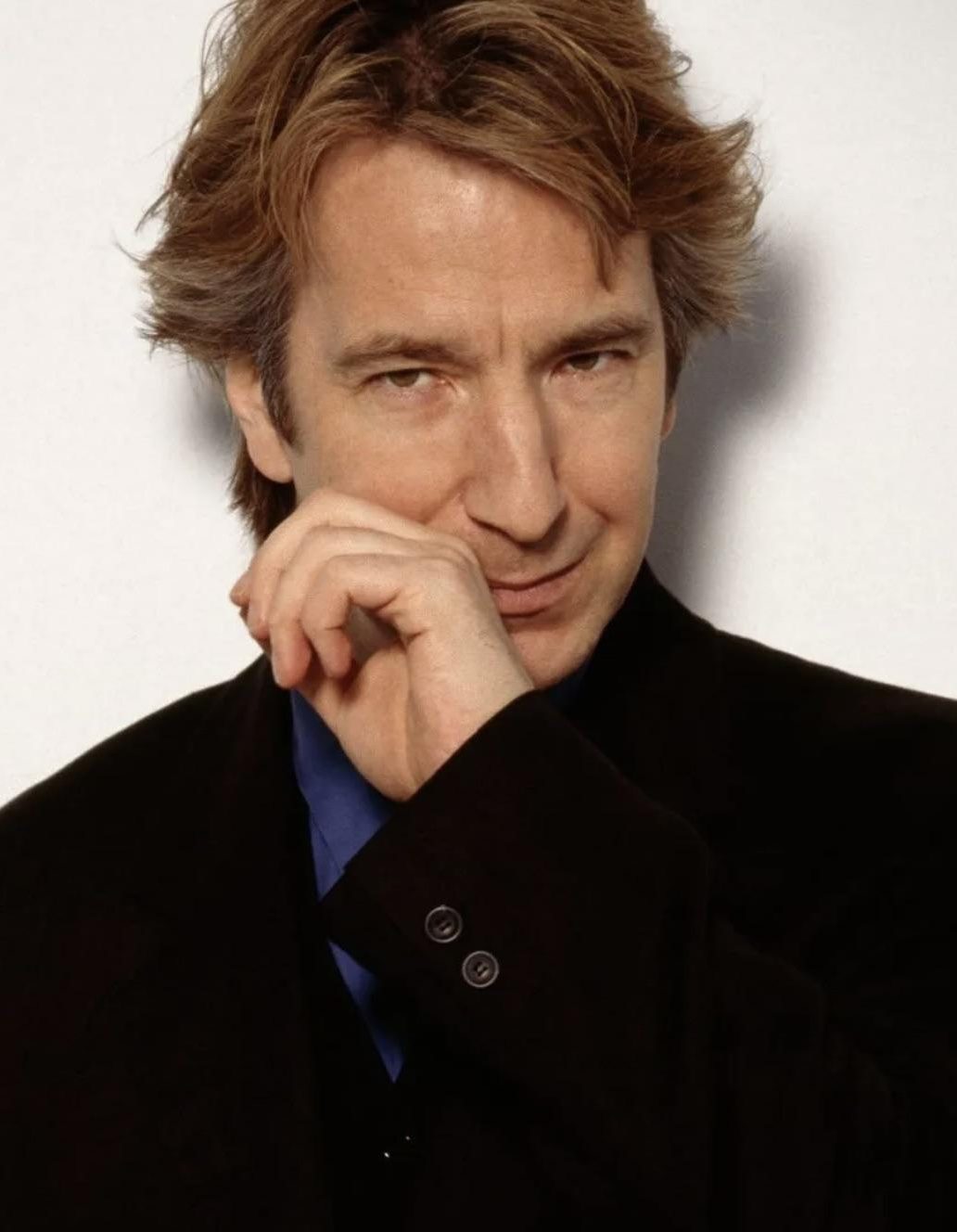 Image Source: Reddit
What would you do if you wanted to arouse genuine expression from an actor? Alan Rickman in 'Die Hard' can testify that the stunt team did something spectacular to inspire real fear in him. During the falling scene, the stunt team mentioned that they would release him after the count of three. His expectations were built up for the third count, but immediately they said "one," they dropped him. Alan did not expect this, and he was seized by real fear. Thankfully, the set snapped the best expression.
Hercules Half-time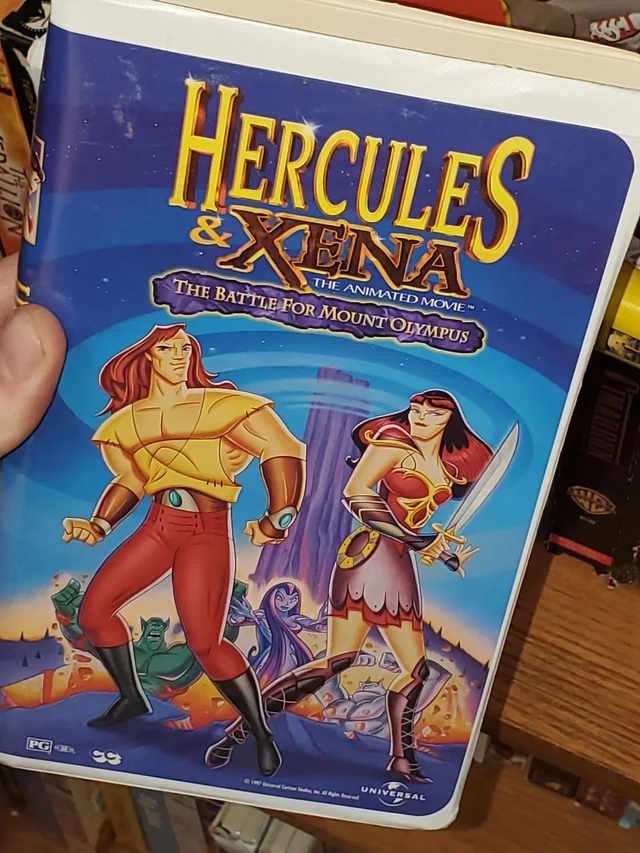 Image Source: Reddit
A case of brilliant timing, or was it a coincidence? In 'Hercules (1997)' the creator wrote the script in a way that coincides with the movie's duration. Notice when Hades says, "Guys, Guys, relax it is only half time." The film is in its 46th minute. The context behind this statement lies in Hade's plan to dethrone Zeus. However, the film is also 92 minutes, and it happens that it was half time of the show's duration. Impressive!
Chris Hemsworth's final kiss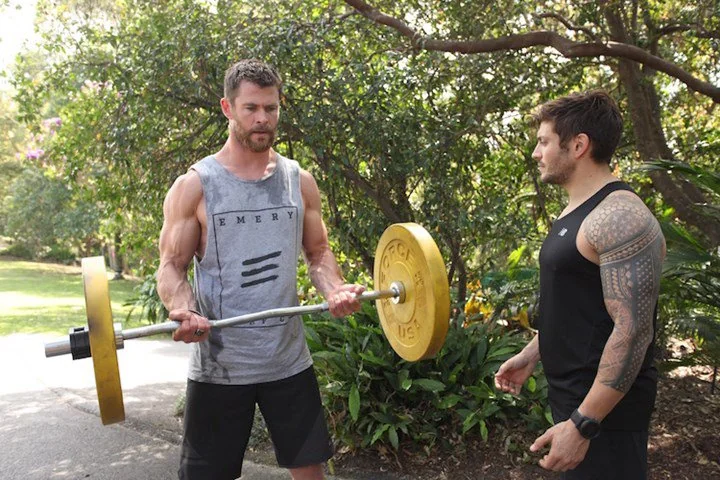 Image Source: Reddit
Getting another actress to play the final scene appears rather disconcerting for the producers. However, certain circumstances require this change. But care has to be taken to prevent audiences from noticing the difference. In 'Thor: The Dark World (2013), the leading actress, Natalie Portman, could not attend the reshooting of the final kiss scene. Chris Hemsworth had to bring along his wife, who dressed in Natalie's clothing and a wig, and few people realized this.
Gill, the Moorish idol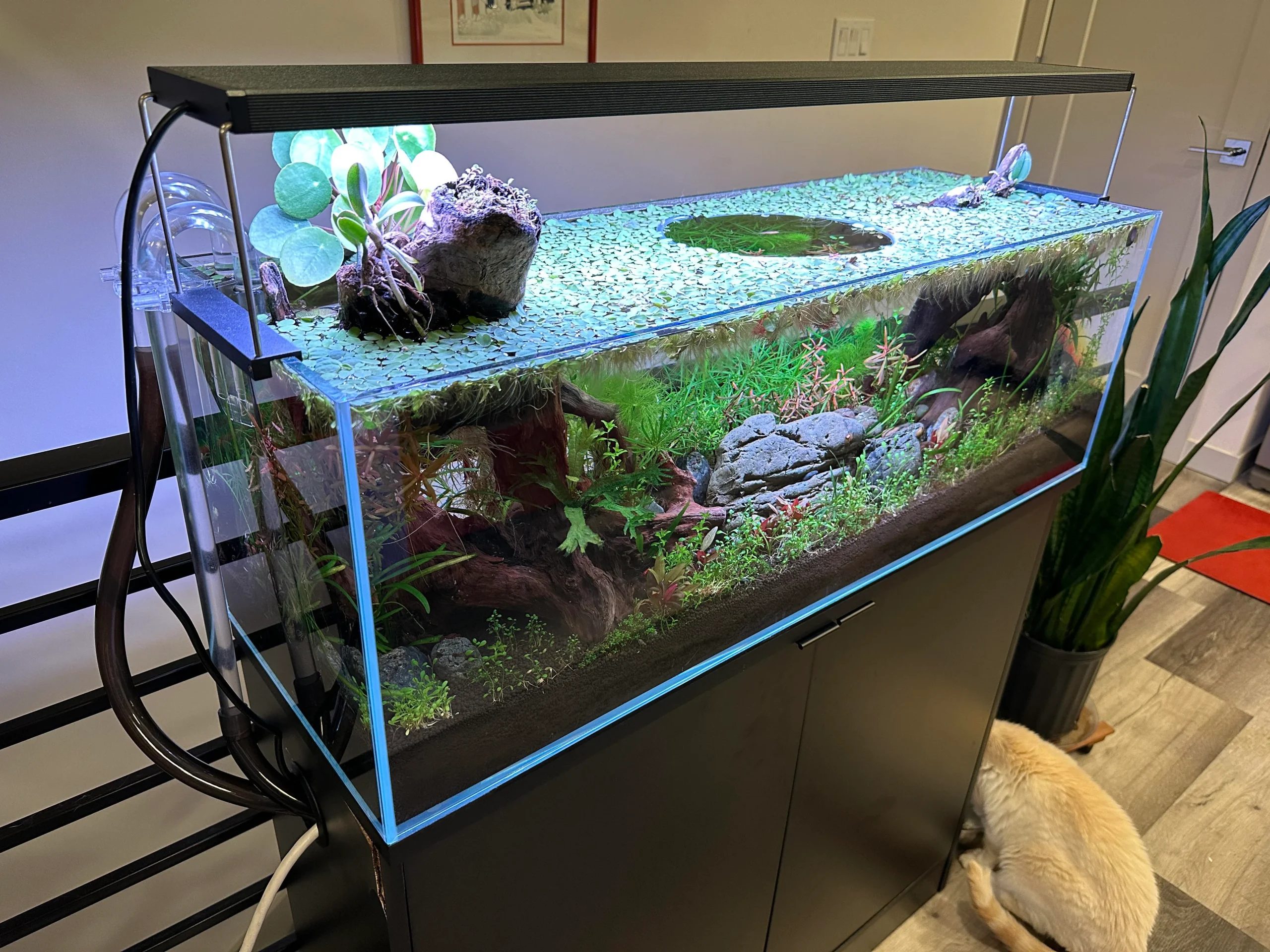 Image Source: Reddit
'Finding Nemo (2003)' is perhaps one of the films that enticed marine enthusiasts. The diversity of the marine life appeals to us, but subtle facts lie within the film. Gill, for instance, was a Moorish idol. According to scientists, the Moorish idol is incapable of handling captivity as well as other kinds of marine life. For this reason, Gill, in the film, was always plotting an escape from the aquarium.
Joker and 11.11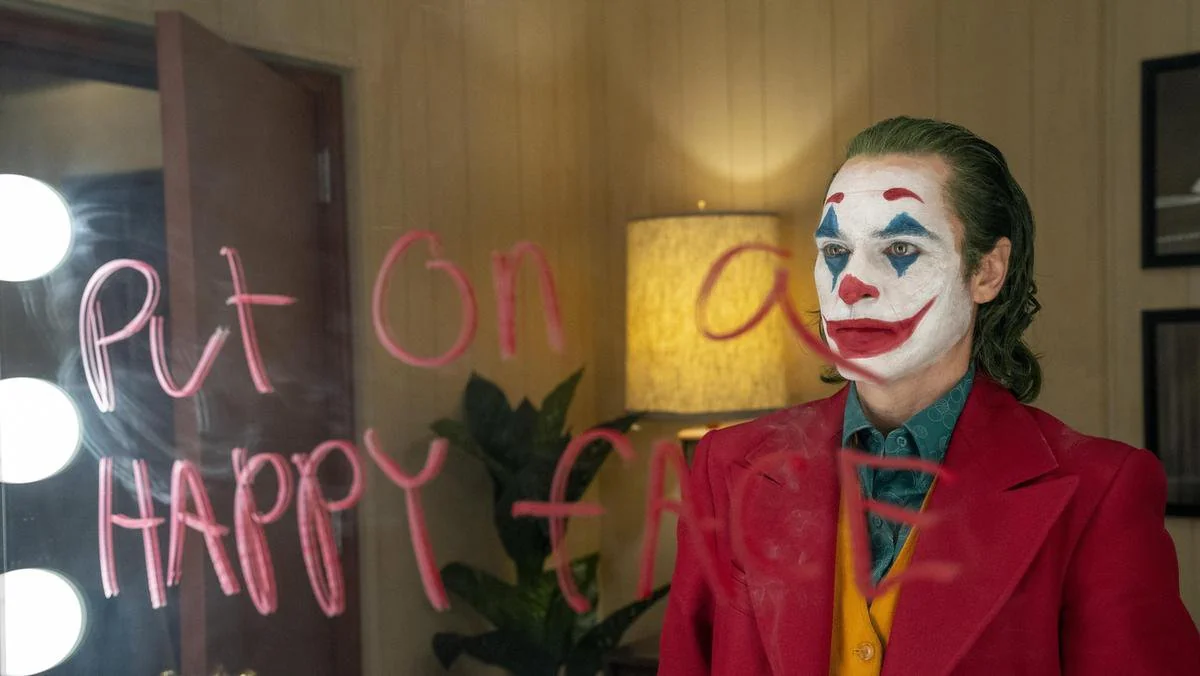 Image Source: Reddit
Undoubtedly, 'The Joker' is an exceptional film with a brilliant lead actor Joaquin Phoenix. Moreover, the film always reveals something new for its audiences. Hidden references that spark theories are ingenious ways of making the film outlive its season. For generations, fans will be debating the meaning of these concealed treasures. The clocks in this film are always stopped at 11:11. Check almost all the scenes where time can be observed, and this reality hits you in the face. Some theorists have concluded that the number 11 represents the fool. Others have maintained that it is because all these happen in the joker's mind.
Up (2009) and Cars 2 (2011) shared scenery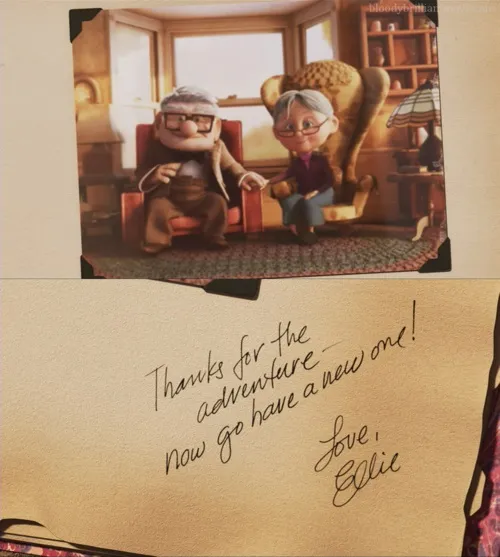 Image Source: Reddit
Certain similarities are often bound to occur within different movies produced by the same company. Pixar has such a scenario. An observant kid was able to notice that there was a jungle background in 'Up (2009)' that was replicated in 'Cars 2 (2011)'. If you happen to blink when watching these movies, such details may never be revealed to you. In 'Cars 2 (2011)', the cars zoom past the jungle, while in 'Up (2009)' Miles Axlerod comes out. Every detail about the jungle is unchanging.
The illustration in 'The Incredibles 2'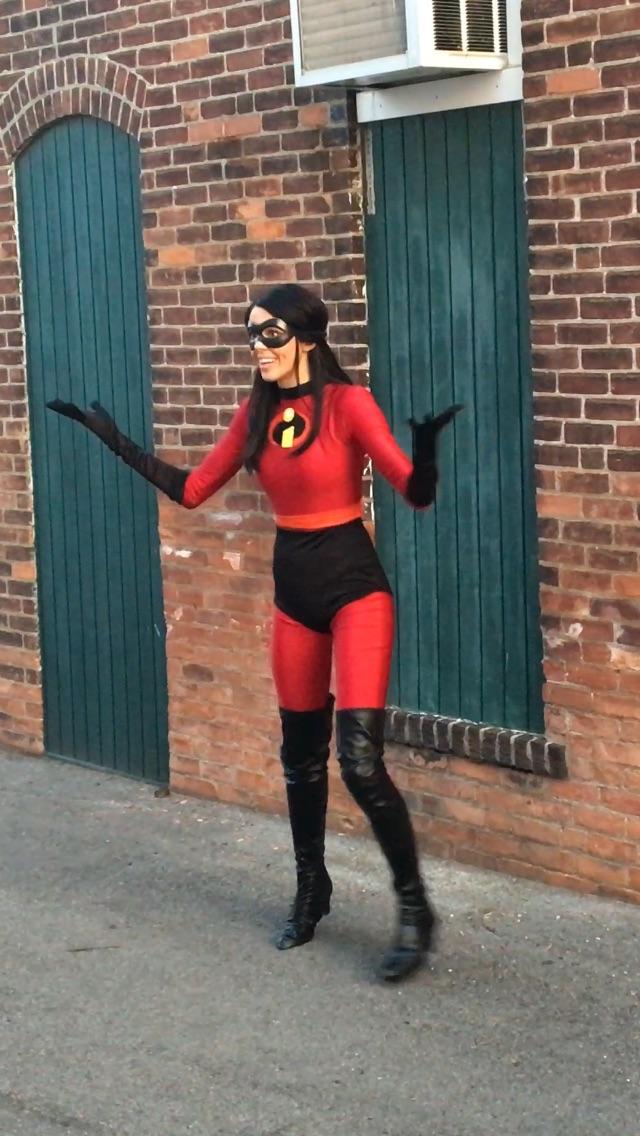 Image Source: Reddit
This is a brilliant one. 'The Incredibles 2' follows the life of a superhero family of five. When Helen separates herself from her family, she stays in a hotel room. Later in the movie, we can see a painting on the wall of the room. The artwork contains five red brush strokes crossed over with a brown one. But one of the red strokes is placed farther than the rest. When you interpret it, you realize it represents Helen's alienation from her family.
Evil imperialist's room in Avatar (2009)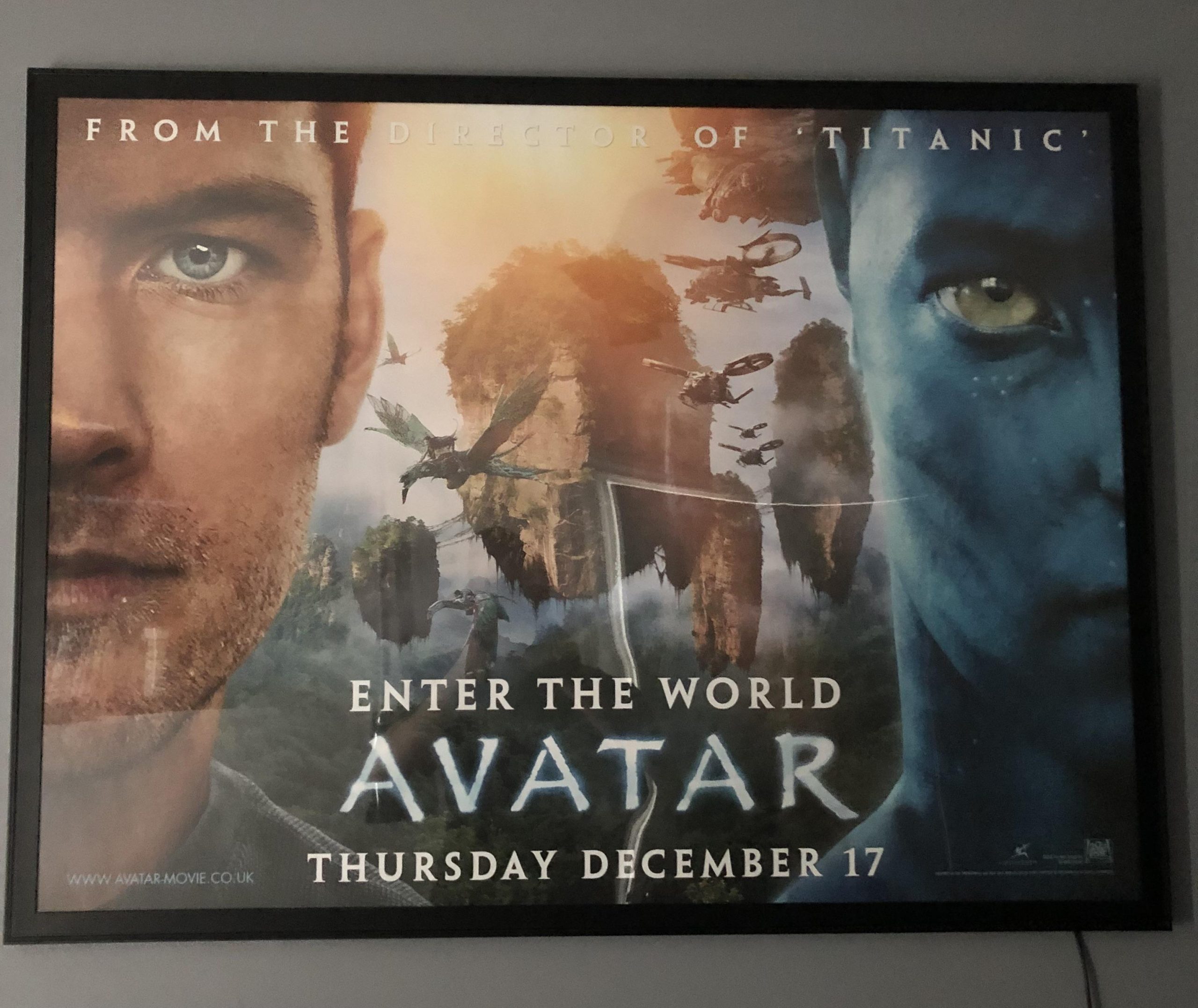 Image Source: Reddit
The central theme of 'Avatar (2009)' was to criticize the wicked nature of the foreign invasion. The soldiers in the movie represented this evil force that intended to harm the Na'vi, a group of blue humanoids who live in harmony with nature. If you closely analyze the soldiers' room, the windows are designed like the American flag. Although there are no stars represented, the stripes are portrayed. Could it have any reference to America's imperialist legacy? Could be.
Mother Gothel kisses hair
Image Source: Reddit
It is no secret that the villain in 'Tangled (2010)' was obsessed with youth, and where else could she find it than from the kidnapped princess, Rapunzel? Mother Gothel was deceptively maternal in her ways, and you could imagine that she was being protective of the little girl. However, Rapunzel's hair was her main fascination. If you closely notice the scene where she pisses Rapunzel's hair instead of her forehead while uttering, "I love you the most." It is such a subtle reference that depicts this villain's character.
Two-star review on movie poster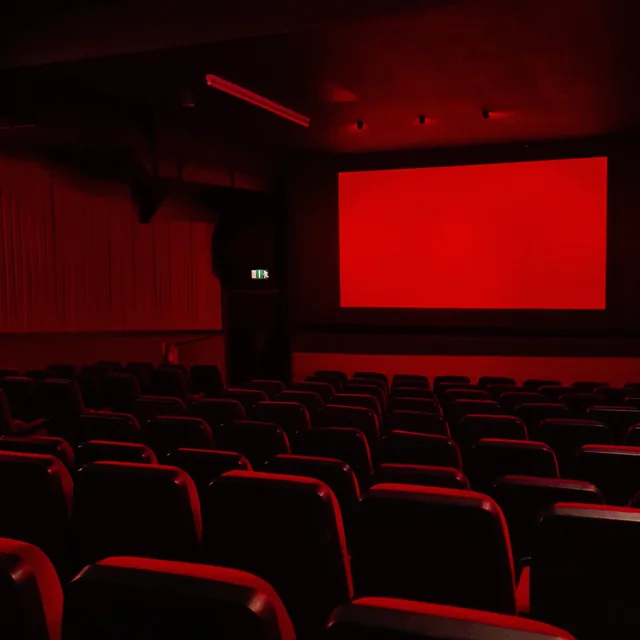 Image Source: Reddit
The director of the film 'Legend (2015)' intended to scoff at the two-star review that 'The Guardian gave to the movie. While reputable publications like Glamour and Sky Movies brandished four-year reviews, only 'The Guardian' rated the film as a flop. The British classic then released a poster of the film displaying the Kray twins surrounded by four-star reviews from other publications. The Guardian's review was subtly sandwiched between their heads.
The Wedding ring in 'Inception'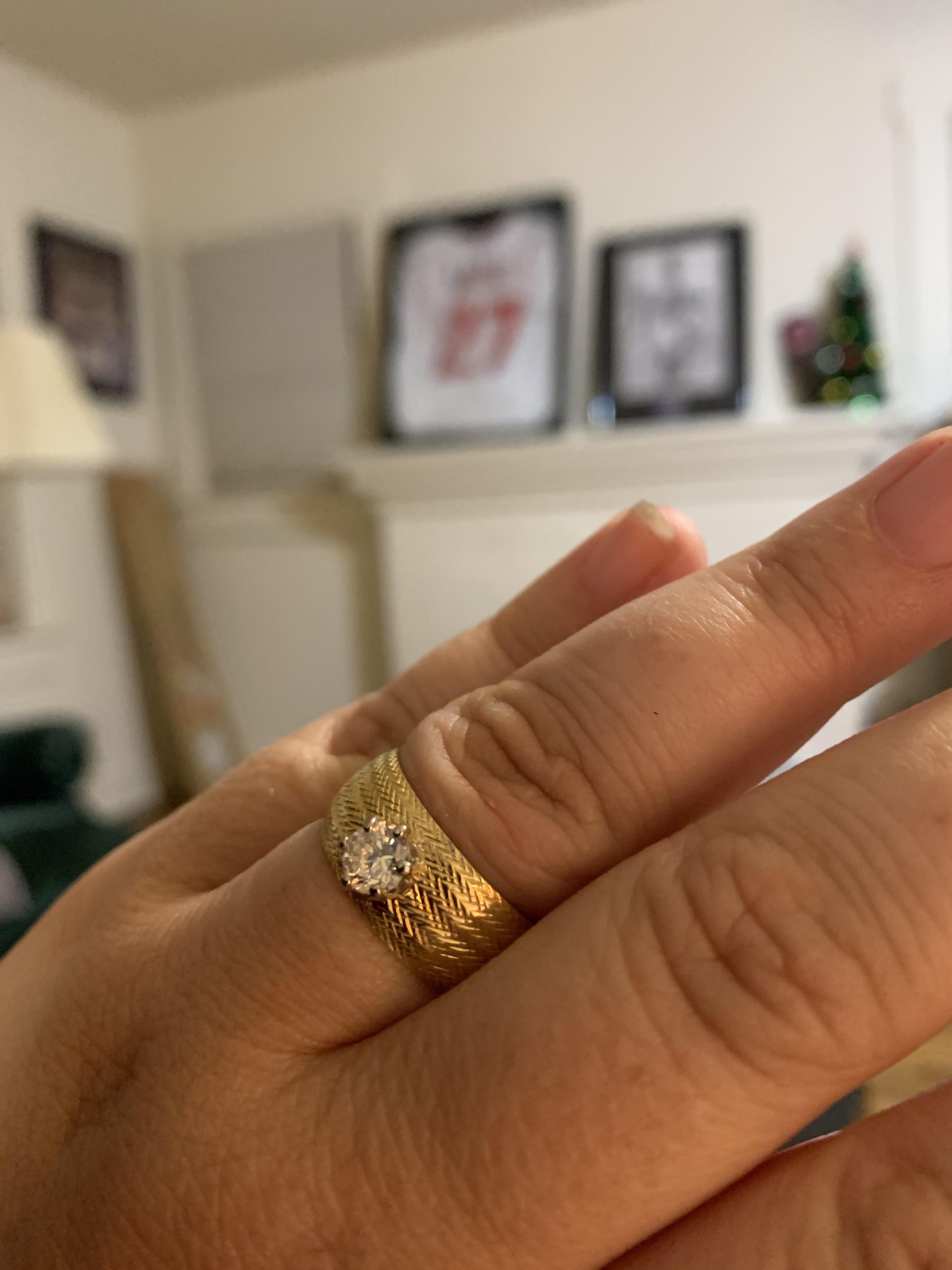 Image Source: Reddit
The film 'Inception' impresses many of us because it is not obvious in its plot. Many quirks leave us wondering what happened. Take the ending, for instance. Those who watched the movie are divided over whether it was real or just a dream. However, the director left us a clue. Whenever Cobb dreamt, he had a wedding ring on his finger. However, he did not have a wedding ring in the real world. Check the ending again. There is no wedding ring. This means that the ending was not a dream.
Dwayne Johnson and the Rock Bottom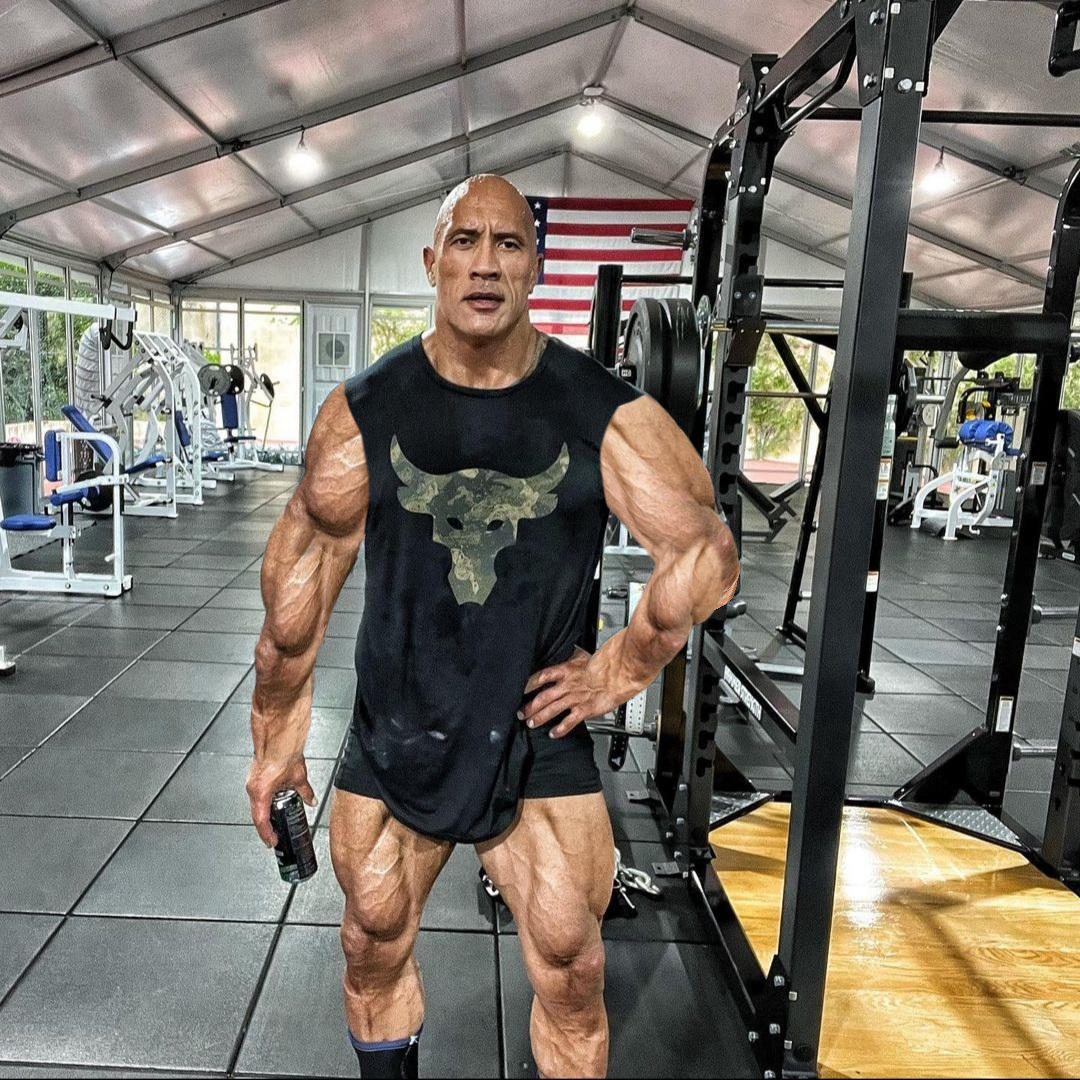 Image Source: Reddit
The majority of us who would remember Dwayne Johnson's era in wrestling are familiar with his iconic finisher 'Rock Bottom.'' It would amaze us that in the thrilling action movies he has appeared in lately, one scene displays him using it. In 'Fast and Furious 7', if you closely watch the thrilling fight between Dwayne Johnson (Hobbs) and Jason Statham (Shaw), you'll notice that Dwayne clutches him and plunges him down the rock bottom. Cool!
Misspelled Dinosaur names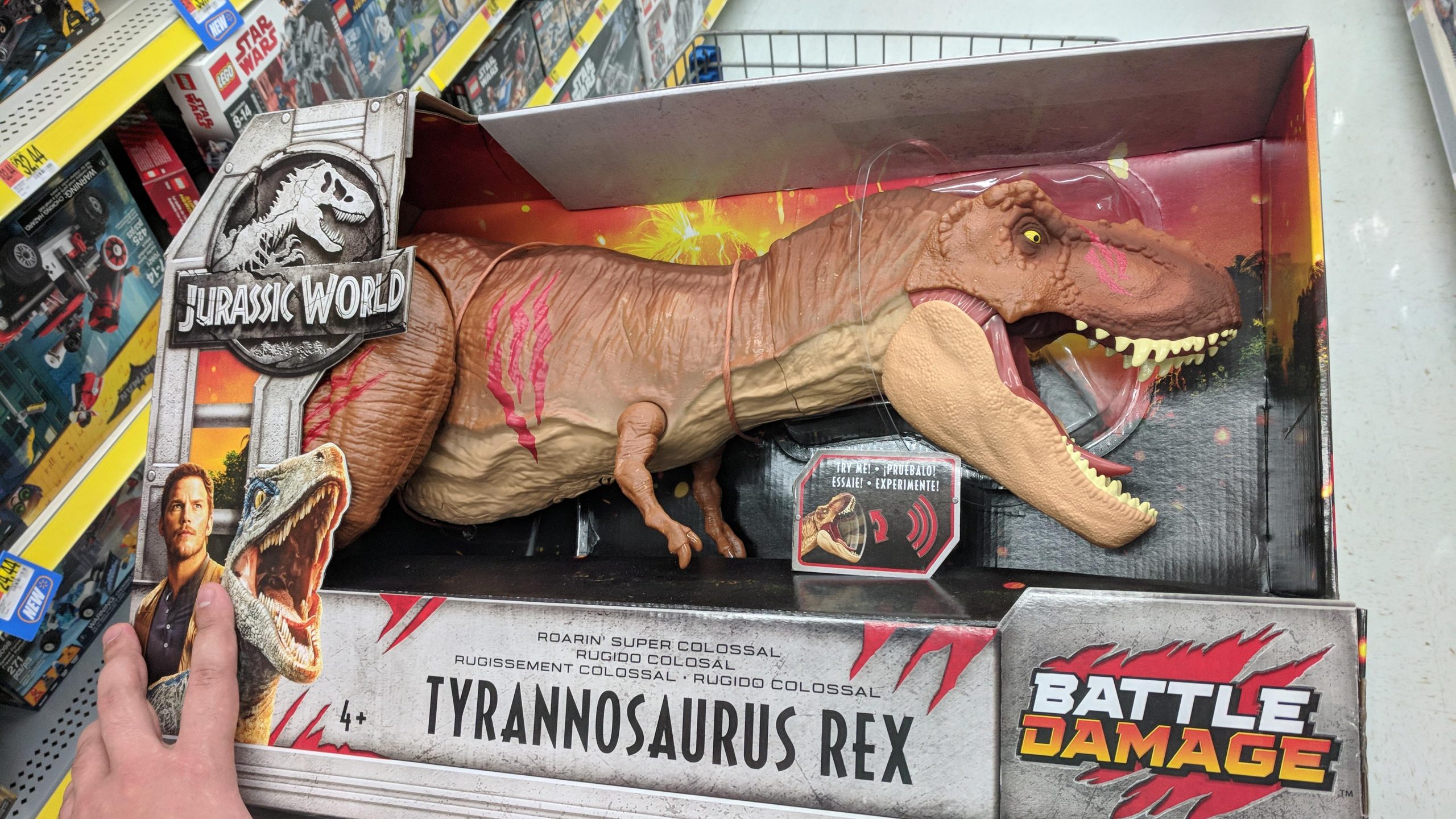 Image Source: Reddit
'Jurassic Park' is one of the best films ever produced. Apart from its spectacular dinosaur CGI and attention to archaeological detail, the film has enabled us to learn scientific facts that we would have ignored. However, keen audiences have also captured another flimsy mistake in the film. Two dinosaur names have been misspelled on the cryogenic storage containers. The names are supposed to be 'Tyrannosaurus' and 'Stegosaurus'. Or was this intentional? The movie director's attempt to challenge our minds?
Genuine Nazi Uniforms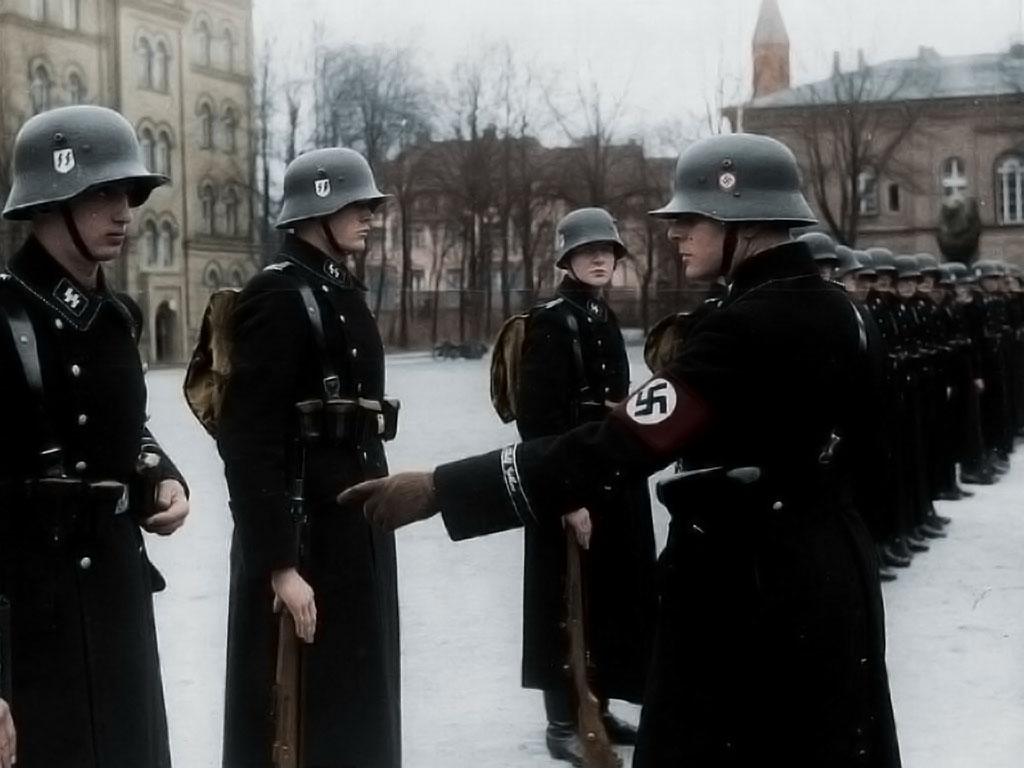 Image Source: Reddit
Finding the original costumes of real-time events and historical people remains an elusive task for many filmmakers. Ordinarily, getting the real stuff helps your film capture a certain feel of realism that improvised costumes could not inspire. In 'Indiana Jones and the last crusade,'' the Nazi uniforms worn in the movie were worn during the second world war. If you closely analyze their details, you will be awestruck by how far the film went to source the real thing.
'Spider-man: Homecoming' and the book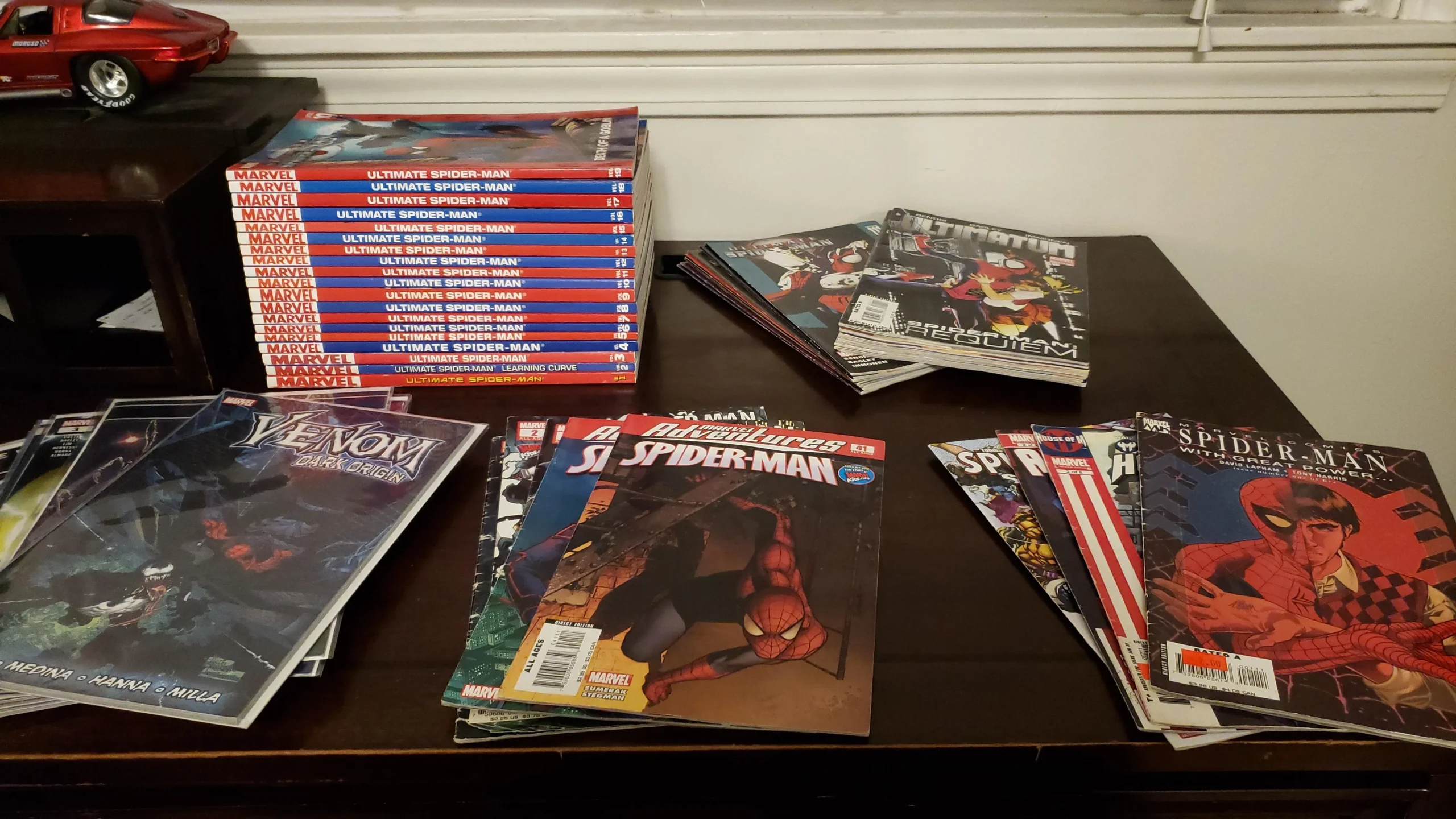 Image Source: Reddit
Movie directors are fond of inserting elusive information that only ardent fans can discover, sometimes on their third rewatch. In 'Spider-Man: Homecoming,'' Michelle (MJ) is spotted in a gym class reading a book titled 'Of Human Bondage.'' Surprisingly, this book narrates an account of a young orphan boy who was living with his uncle and his aunt. This idea mirrors perfectly with Peter Parker (Spider-Man), who was also raised by his Uncle Ben and his Aunt May.
John Wick in the pool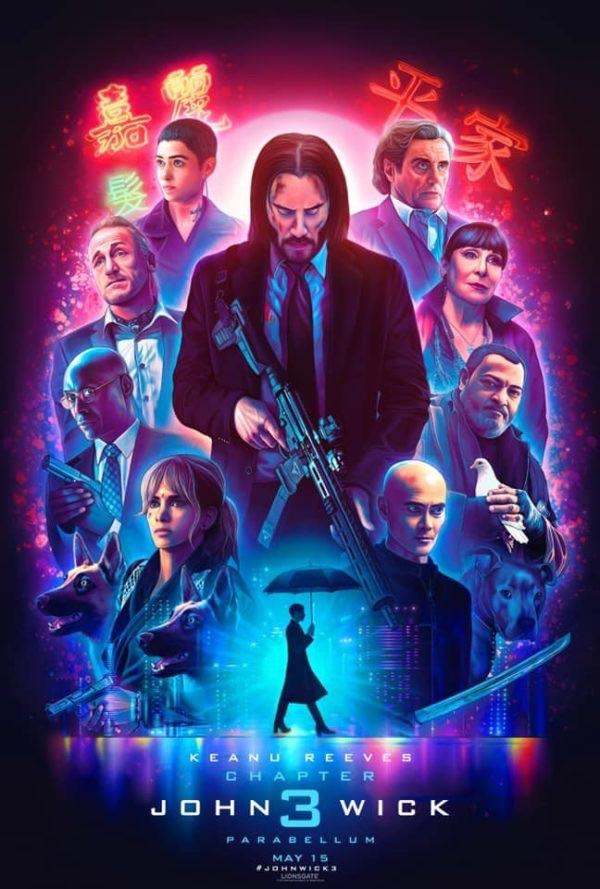 Image Source: Reddit
Very few movies pay attention to scientific details, especially those unknown to ordinary folks like us. However, in 'John Wick: Chapter Three – Parabellum,'' the director made a scene in which only a few would discover its realness. During the pool fight with his enemy, John Wick moves three feet away to avoid getting injured by the gunshot. It sounds ludicrous, but it is a plausible fact, according to experts. Gunshots are ineffective underwater when this distance is maintained.
A real drifter in 'Fast and Furious: Tokyo Drift
Image Source: Reddit
If you closely watch 'The Fast and the Furious: Tokyo Drift,'' during Sean's botched attempts to drift his vehicle, there is a Japanese fisherman who watches it in despair and laments about how poor the skills are. Surprisingly, the fisherman is a real-life drifter named Keiichi Tsuchiya. The Japanese drifting technique called 'touge' was one of his popular undertakings when he was the drift king. He was probably a crucial advisor to the director when this film was shot.
Howard Payne and his left ear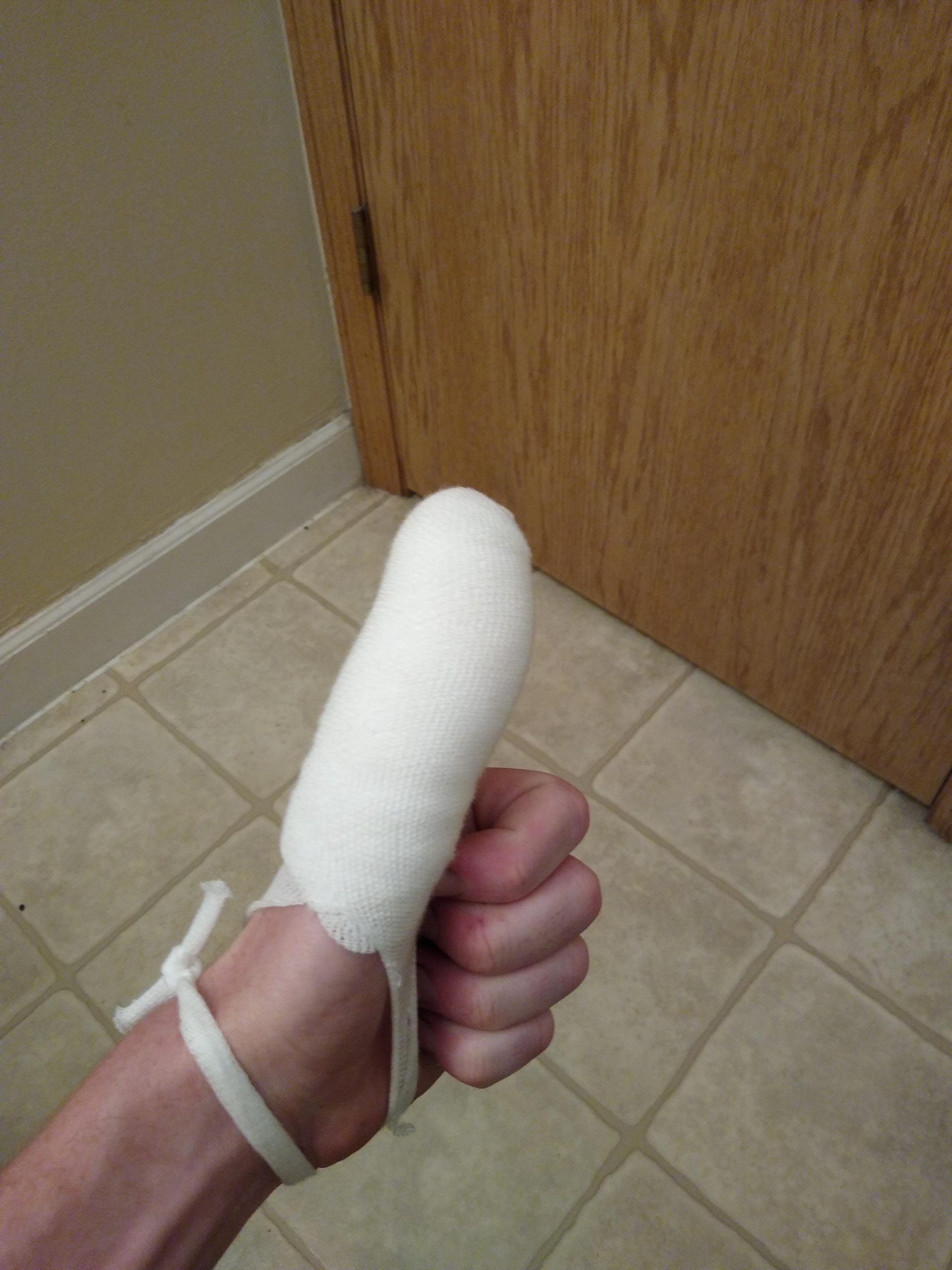 Image Source: Reddit
Some films always surprise us with how impeccable they are in their continuity. In the film 'Speed,'' Howard Payne gets injured in an accident that cuts off his left thumb. It rarely occurs to us that his right ear also gets affected, owing to him placing the telephone on his left ear. And check again! He holds it using his right arm. A lousy director would have forgotten this, and keen movie critics would be wondering how an injured limb can hold anything.
Coke in 'Die Hard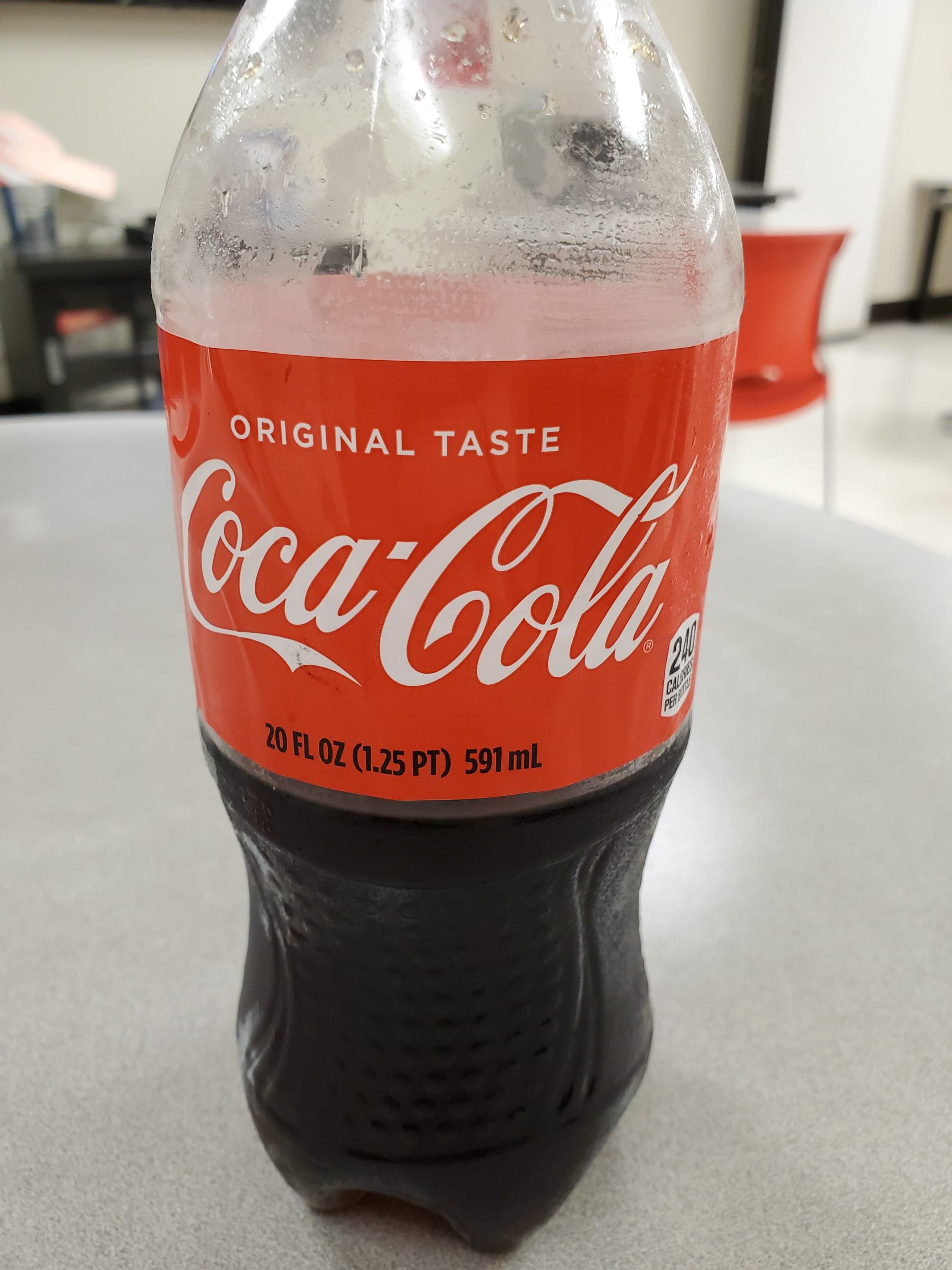 Image Source: Reddit
Perhaps this is a witty one. In 'Die Hard,'' we are baffled when Ellis snorts c*caine in Holly's office. But we are likely to forget about it. Then later, when Ellis is on the phone conversing with McClain, one of the terrorists brings him a can of coke. Why coke? Not many of us would ponder upon it, but it occurs that Ellis might have asked the poor guy to get him c*caine, but he misinterpreted it to mean the beverage. Unbelievable!
Toy Story 4 and the license plate number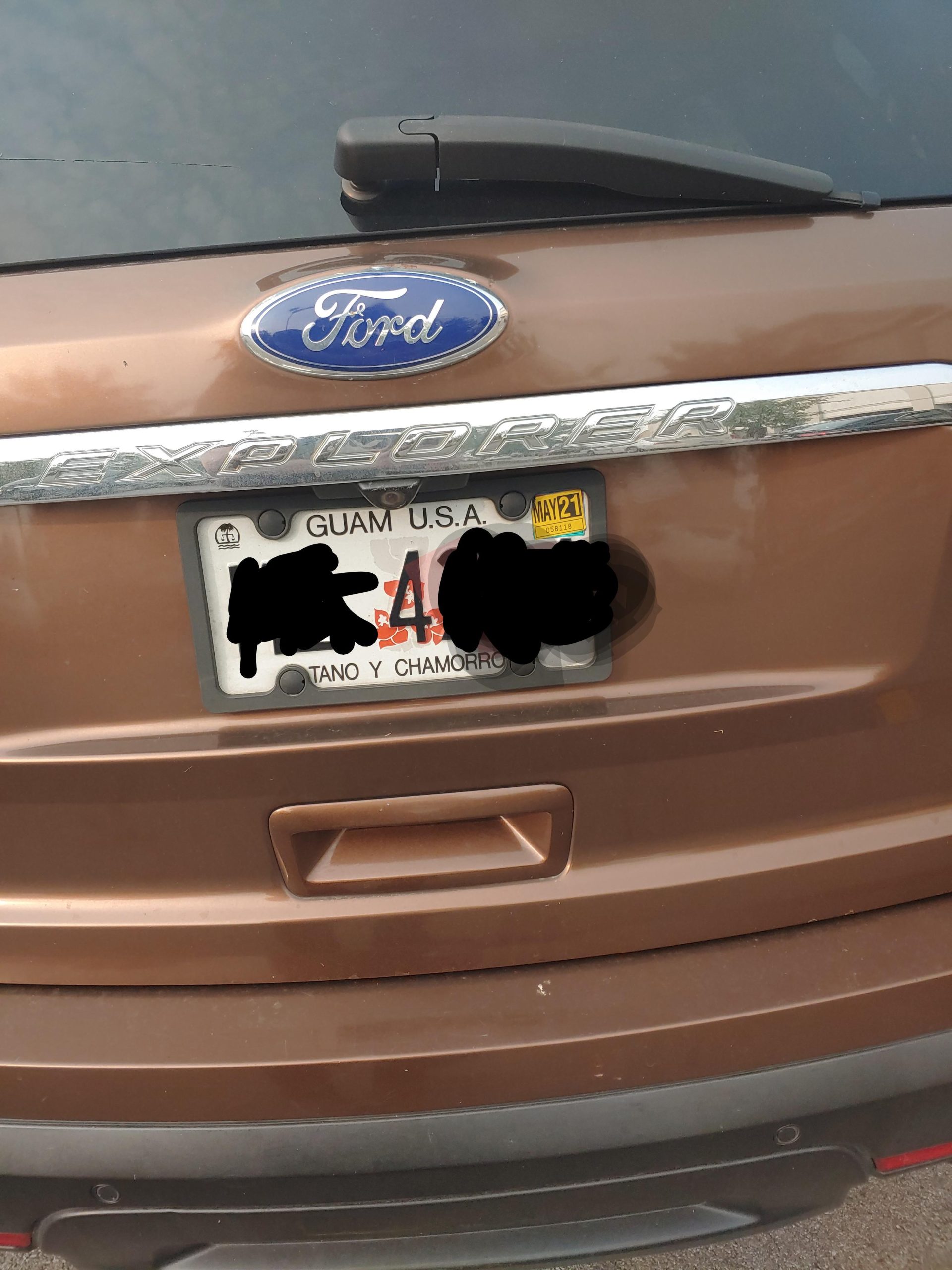 Image Source: Reddit
It is difficult to spot interesting details on cars when watching a movie because they are either going too fast or it never strikes you to look. But in 'Toy Story 4' something interesting happens. There is a vehicle whose license plate number is "RMRF97'. So what is this number? In 1997, someone in the production set almost deleted 'Toy Story 2' by keying in "rm-r-f*." The team would have returned to the drawing board, but the supervising technical director has another copy of the film as backup.
Stolen artwork in Skyfall (2012)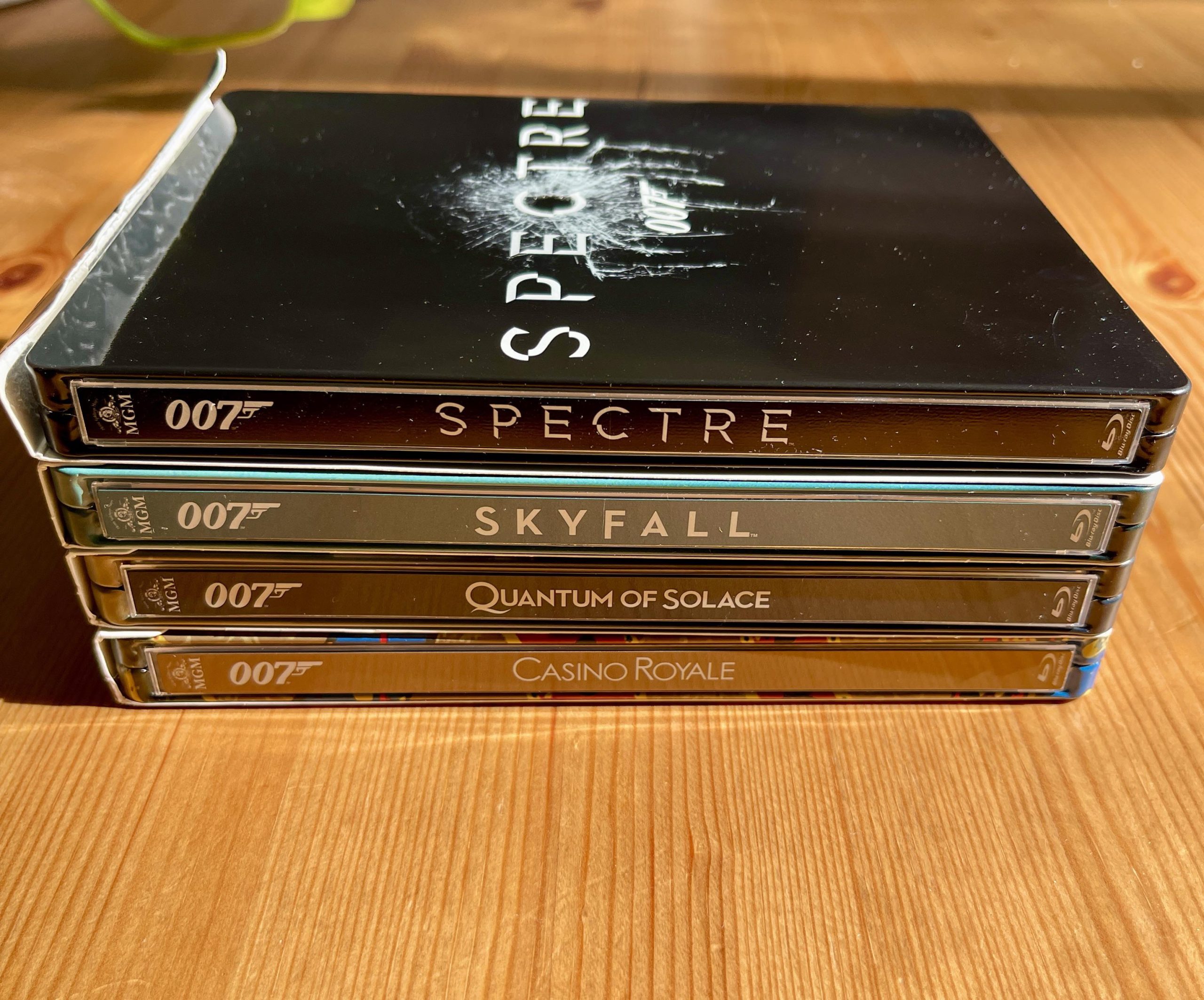 Image Source: Reddit
Sometimes, directors insert scenes that only a few would find illuminating. For instance, in the movie 'Skyfall (2012)', a scene depicts an art thief stealing a painting. If you observe clearly, you will realize that the same painting was stolen some time back. It is a painting by Amadeo Modigliani named 'Woman with a Fan.'' It was stolen in 2010 and has never been found. The one used in the film is just a replica. If you are not a fan of art news, this may never have occurred to you as a fascinating Easter egg.
Acres of Corn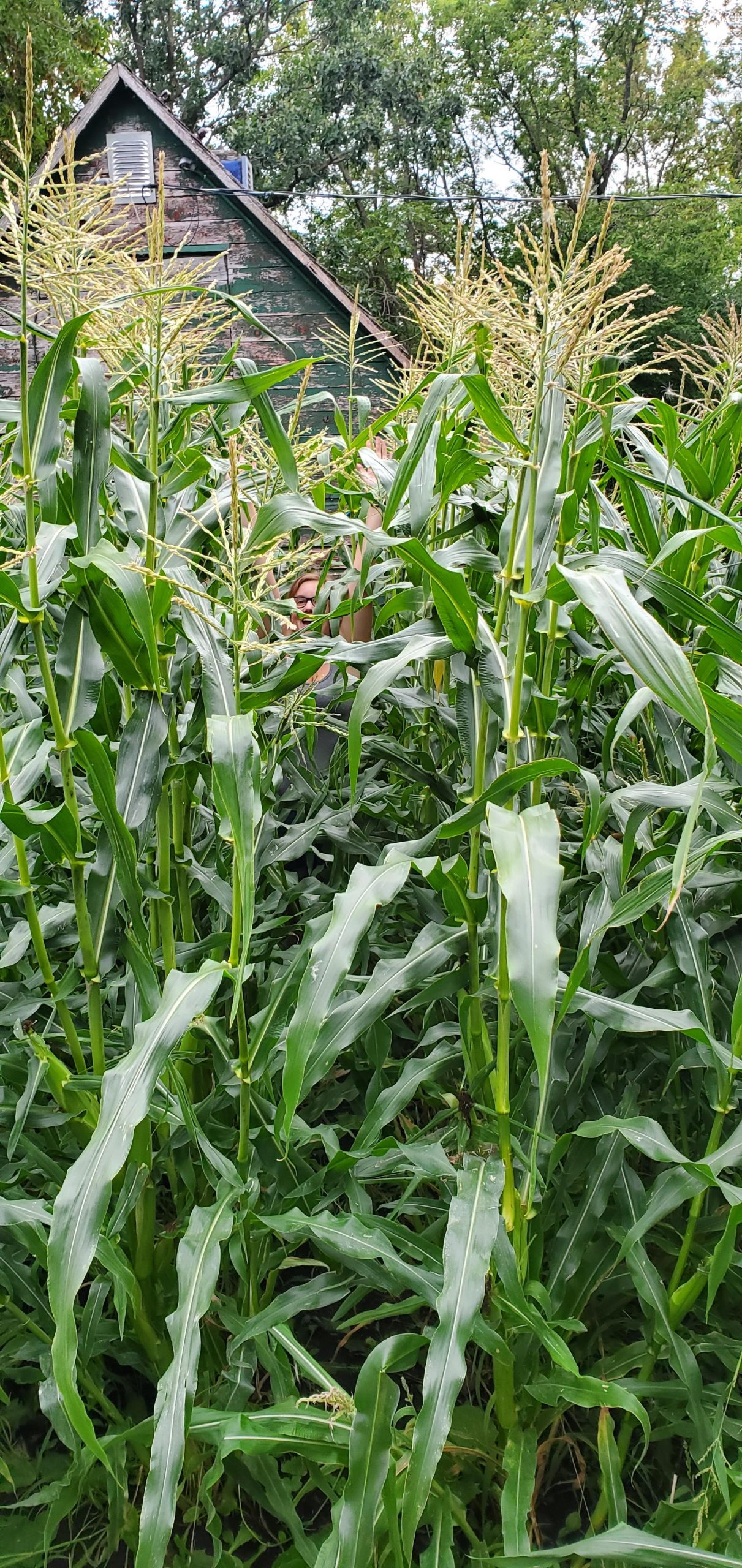 Image Source: Reddit
Some of us will call it dedication. Others will even term it unnecessary. However, Christopher Nolan always has ways to surprise us. In the film 'Interstellar,' we were glued to the screens, wondering how perfect the CGI could get. The maize plantation was just too real. Well, it was! Nolan did something nobody would have thought. He planted all the 500 acres of farm with maize. What happened to the corn when the movie was finally produced? He sold it for a profit. Classical Nolan!
Perfect office design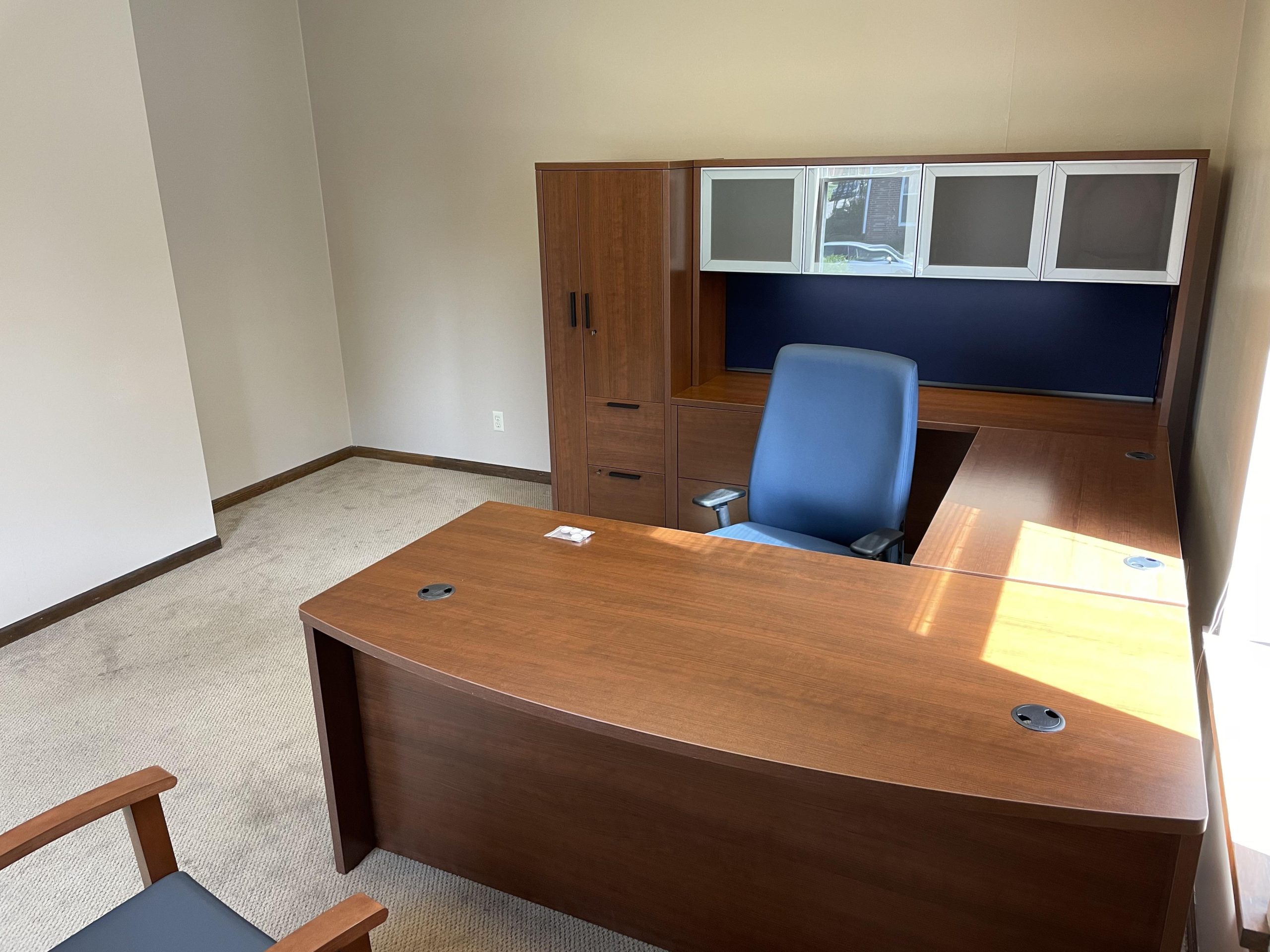 Image Source: Reddit
'All the President's Men' is a classical film revealing the events leading to President Richard Nixon's resignation after the Watergate scandal. The film was a major success, highlighting the resilience of two reporters working for the Washington Post: Carl Bernstein and Bob Woodward. What you may not realize is that the cinematographers spent almost two million dollars to recreate a replica of the Oval Office. Everything to the last detail. Including the rubbish bin!
Real soldier training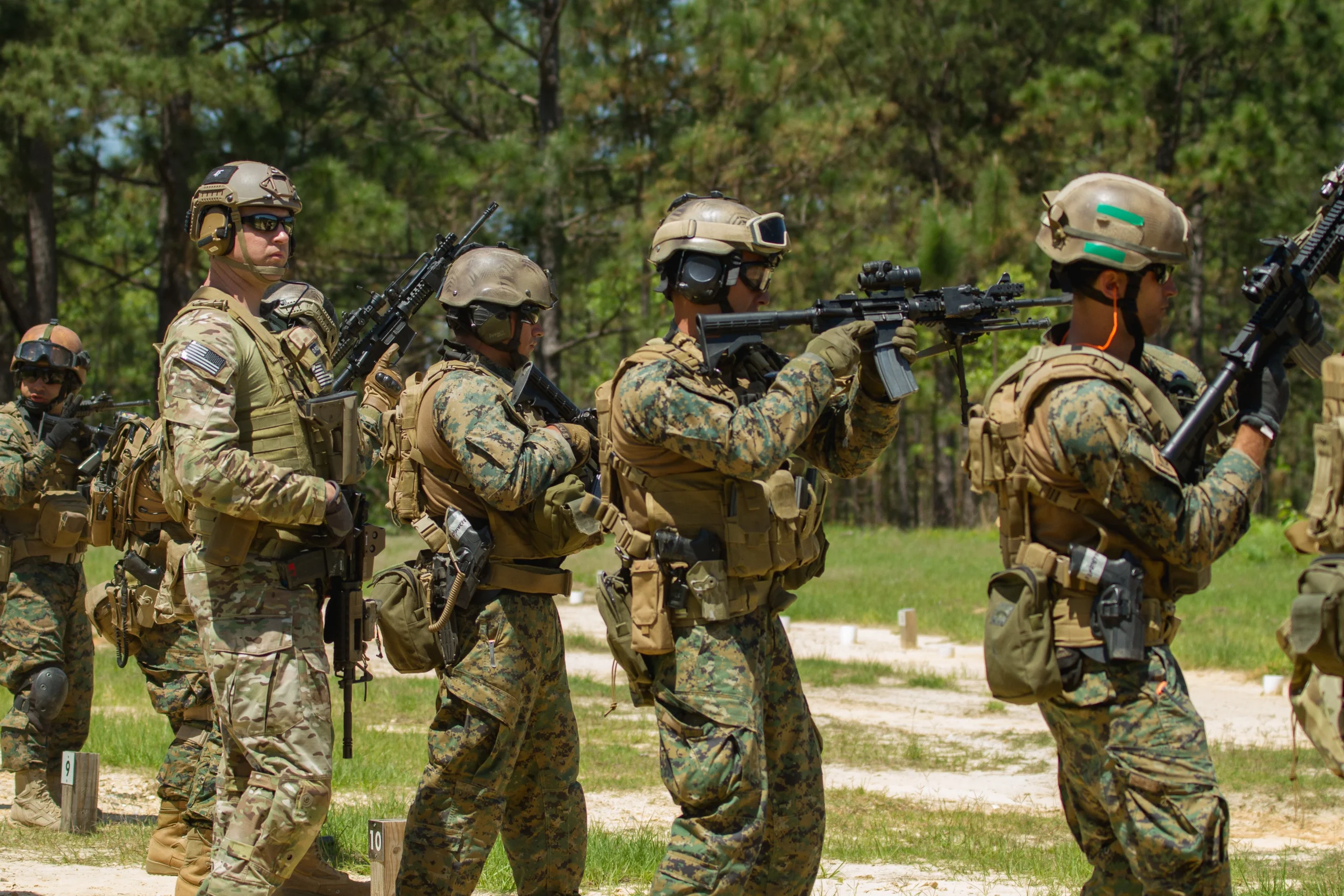 Image Source: Reddit
Many military movies are not really on point in their depictions of the army. There is a lot of exaggeration, but their aim is not realism. However, in 'Saving Private Ryan,' the film's director, Steven Spielberg, was dedicated to revealing a naturalist display. Every actor on set received true military training except the lead actor, Matt Damon. The other actors had to 'become real soldiers' so that their alienation from Ryan would appear real.
Sid in Toy Story 3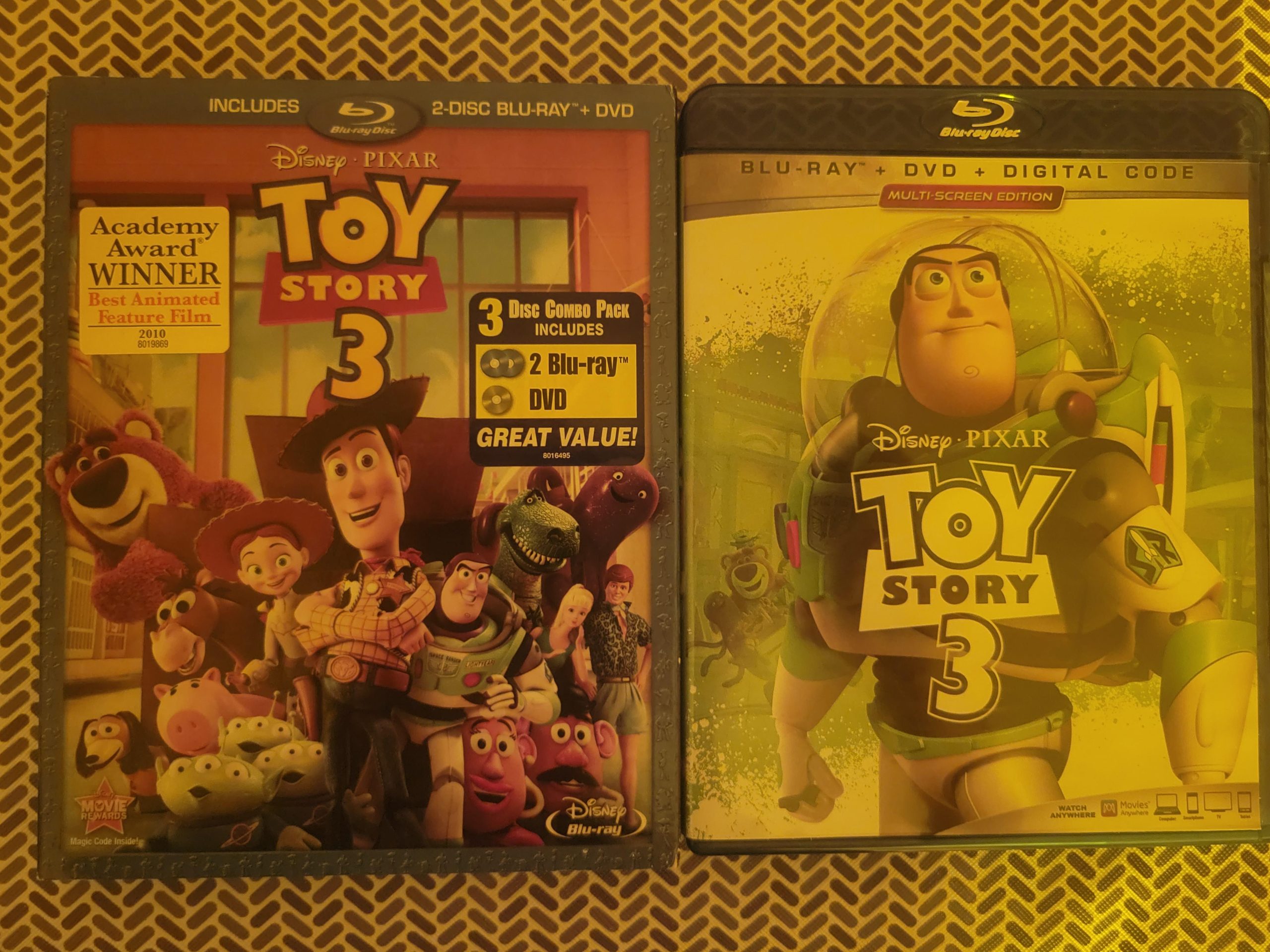 Image Source: Reddit
When Sid appeared in 'Toy Story 1', we could barely forget his creepy grin and penchant for toy mutilation. However, he was finally outsmarted towards the end of the film, and we could only wish he never came back. However, 'Toy Story 3' delves into the lives of the toys after many years. If you observe the film without missing a frame, you will note that there is a man, a garbage collector, who is dressed in a skull t-shirt. Similar to the one Sid loved to wear. Theories suggest that it was the grown-up version of that unforgettable villain.
A lost voice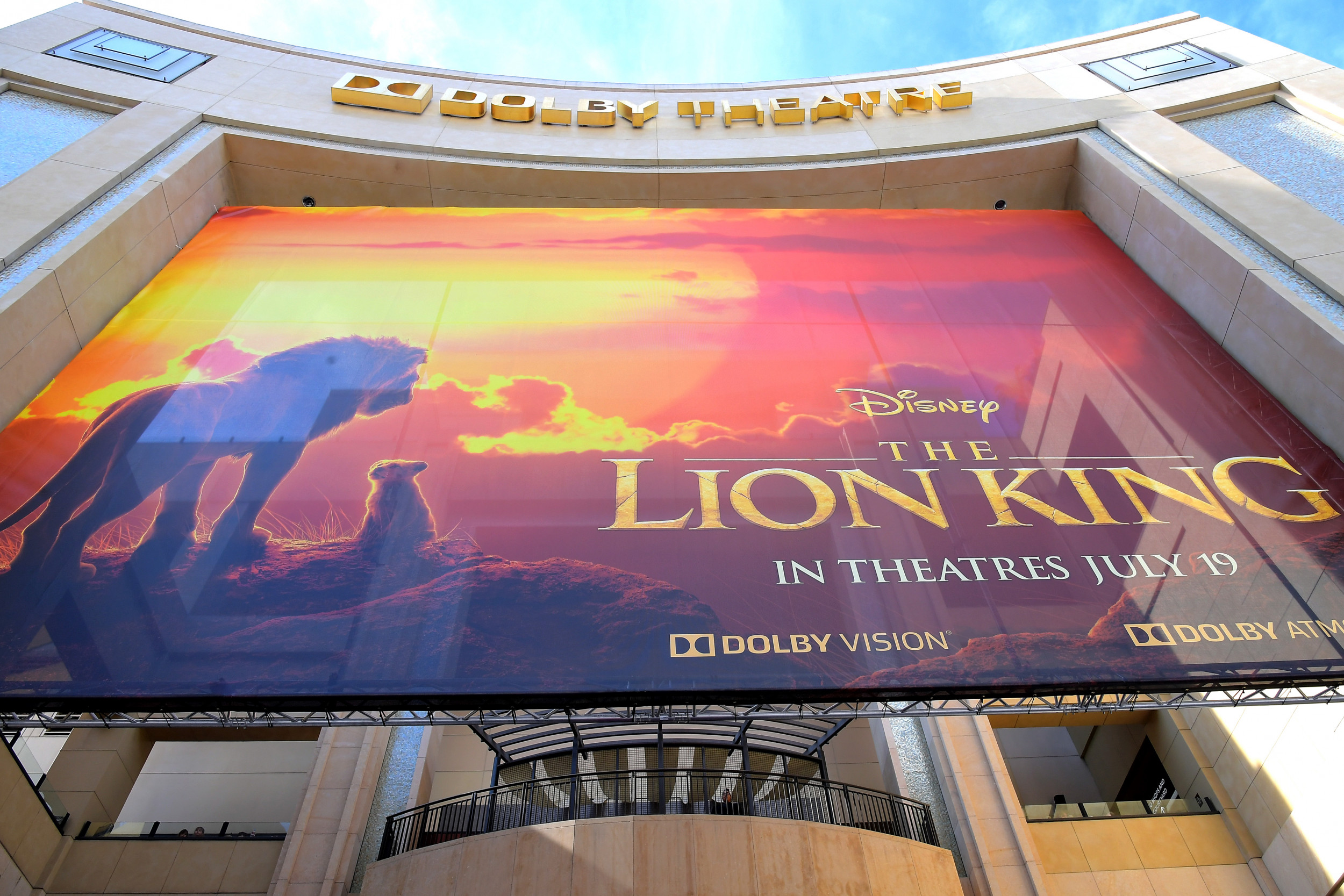 Image Source: Newsweek
The art of voice acting remains an inestimable skill. Jeremy Irons can fondly be remembered as the iconic voice behind Scar in 'The Lion King (1994)'. When singing the villainous solo 'Be prepared,'' we are enthralled by his velvet voice and spectacular crooning. However, what we may not realize is that Irons lost his voice in the middle of the song, and someone else had to pitch in. Thankfully, Jim Cummings took over with his equally charming voice.
Flounder the fish appears in Moana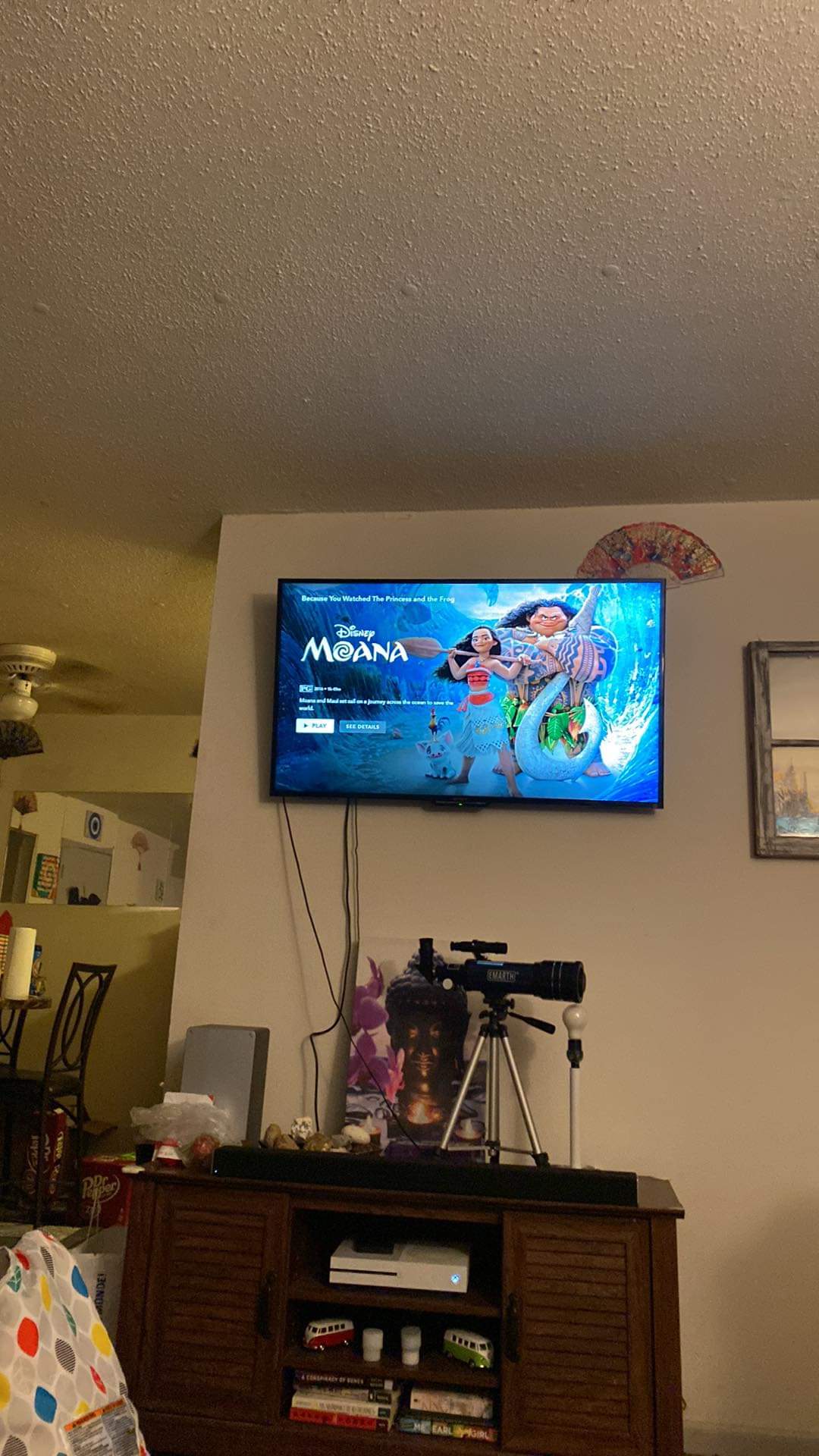 Image Source: Reddit
The film' Moana (2016)' was a repository of Easter eggs across the Disney universe. However, we probably missed all these because of how exciting the plot was, or probably these details flew too fast for us to recognize them. When the demigod Maui sings 'You are welcome,'' at 2:26, Flounder from 'The Little Mermaid' appears at the top right of the screen. Notice its yellow and blue scales. However, the song was too catchy, and this did not resonate with a majority of the audience.
Aladdin's references in 'The Princess and the Frog (2009)'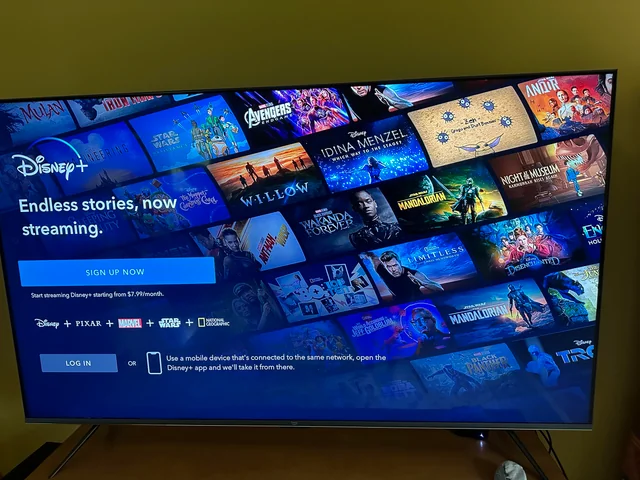 Image Source: Reddit
John Musker and Ron Clements directed both 'Aladdin' and 'The Princess and the Frog.'' It is no surprise, therefore, that the film about an African-American princess in New Orleans would contain references to Aladdin. If you keenly observe the scenes rolling when the song 'Dig a little Deeper' plays, the Genie's lamp appears for a split second. Moreover, Aladdin's magic carpet also makes an appearance on one of the buildings in the film. Missed that, huh?
Donald Trump in Home Alone 2 (1992)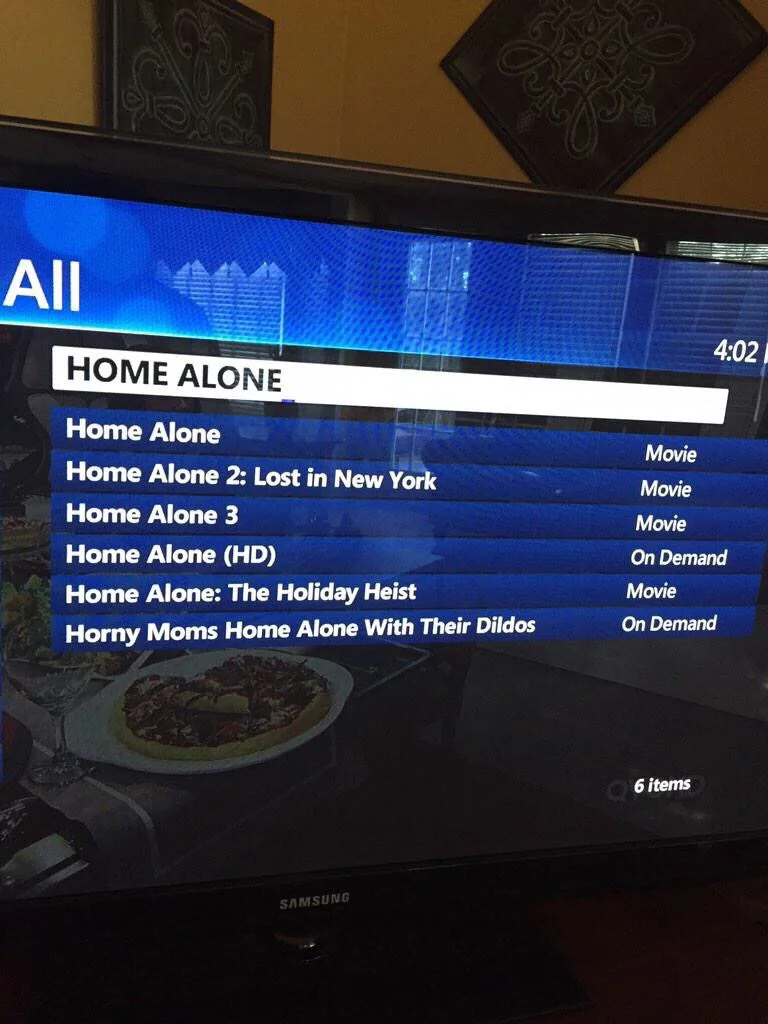 Image Source: Reddit
Former US president Donald Trump was quite the celebrity in the 90s. As an influential businessman, his face was plastered in magazines and newspapers to thrill audiences. If you were keen enough when watching 'Home Alone 2' that was screened in 1992, you will see that Donald Trump appeared in one of the scenes. Since the movie was partly shot in one of his establishments, Donald insisted that he should be in it. In the film, he directs Kevin, who is wandering around the plaza.
A film that does not exist in reality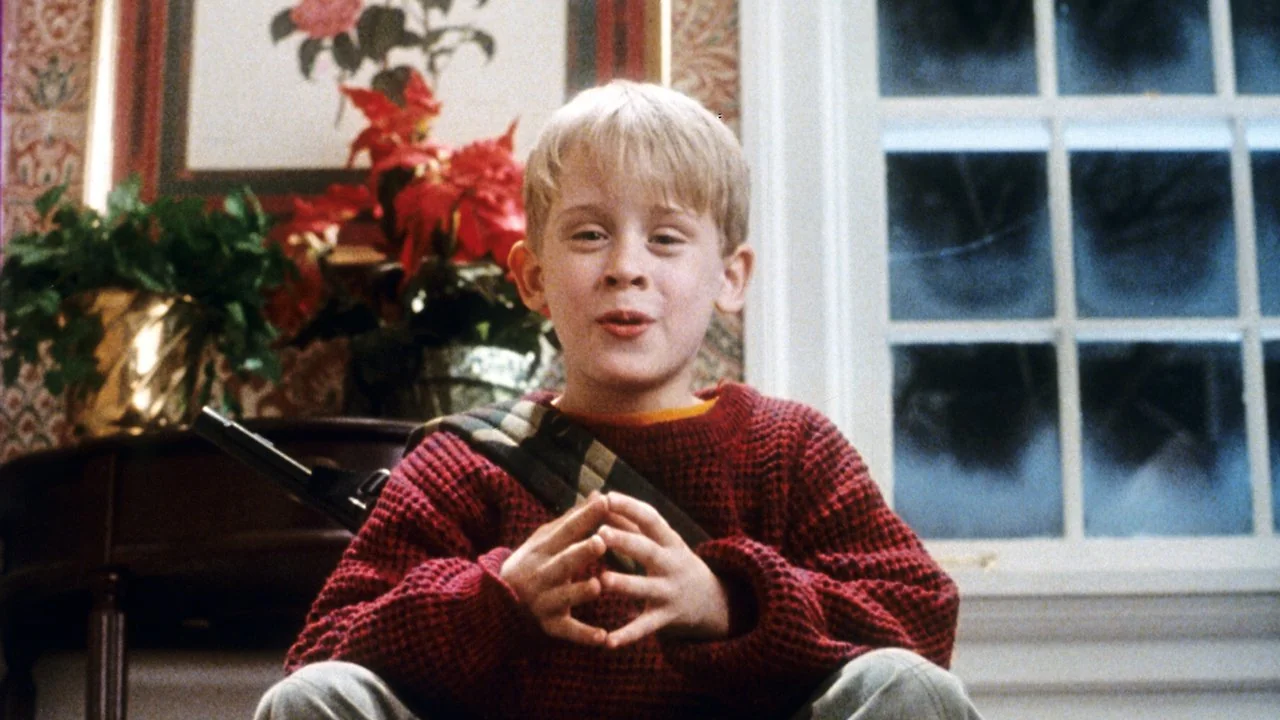 Image Source: Reddit
In 'Home Alone,' when Kevin was sitting on the couch watching a gangster movie, you would probably think it was a real film. However, the film' Angels with Filthy Souls' was particularly produced for airing in the main movie. Its monochrome appearance and quality dialogue have long convinced us that it could be one of the obscure movies of the sixties or fifties. However, it was based on another similar movie called 'Angels with Dirty Faces.''