Frasier Cast Then And Now
By Tom Pearson
1 month ago
Frasier Crane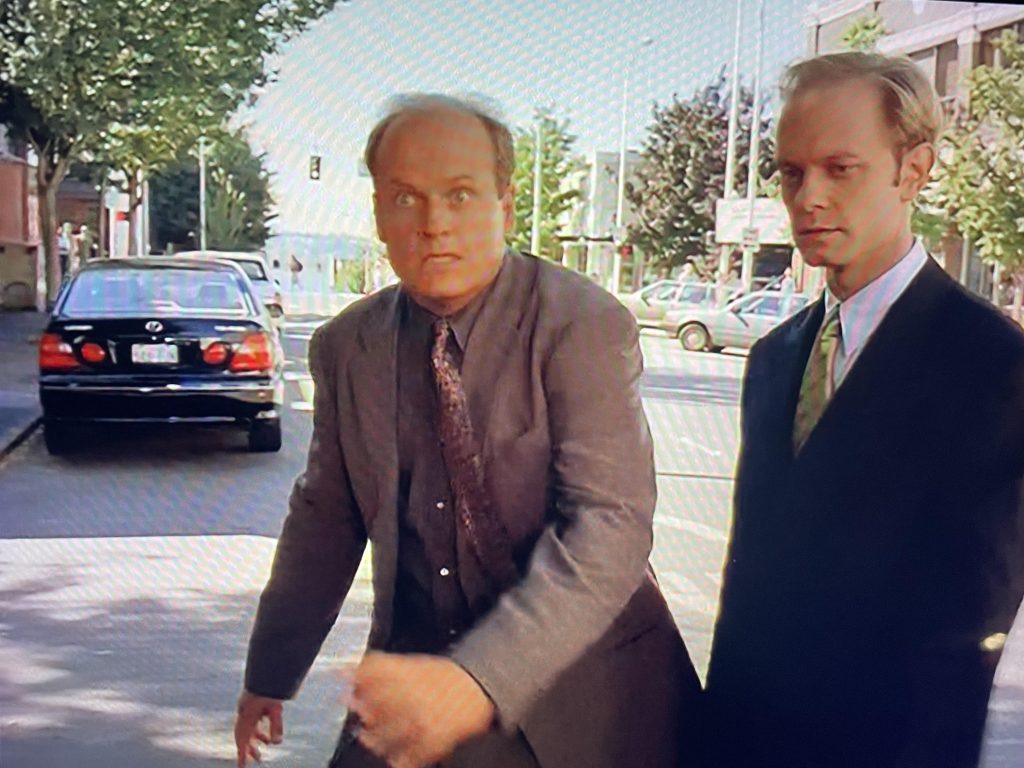 image source: Reddit
Dr Frasier Crane started his career on the popular television show, Cheers. Even though Frasier was a spin off show, it lasted for more than 20 years! Frasier documents the life and tribulations of Frasier Crane, his brother Nile and his father Martin. Towards the end of the shows run, Frasier's ex wife attempts to rekindle their relationship, but Frasier refuses.
Kelsey Grammer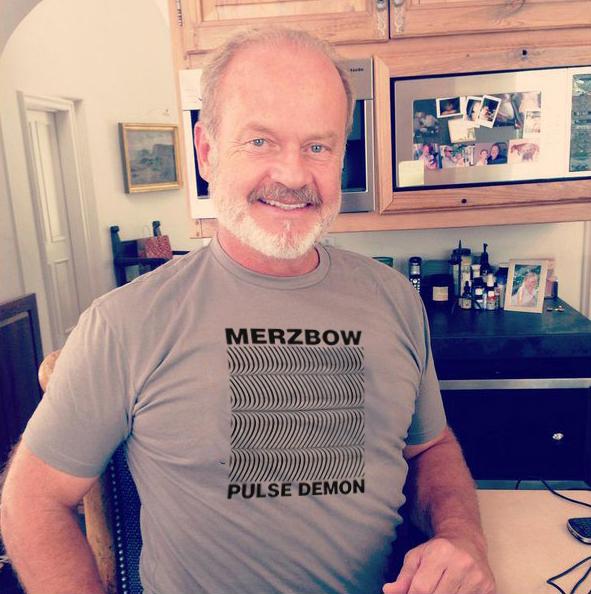 image source: Reddit
Alan Kelsey Grammer is an American actor born in 1955. Grammer is most well known for his role in Cheers and the show's spin off series Frasier. The 67 year old actor was born and raised in New Jersey, but later moved to Florida. Grammer spent most of his retirement visiting the south of the United Kingdom, and he refers to is as like a second home.
Daphne Moon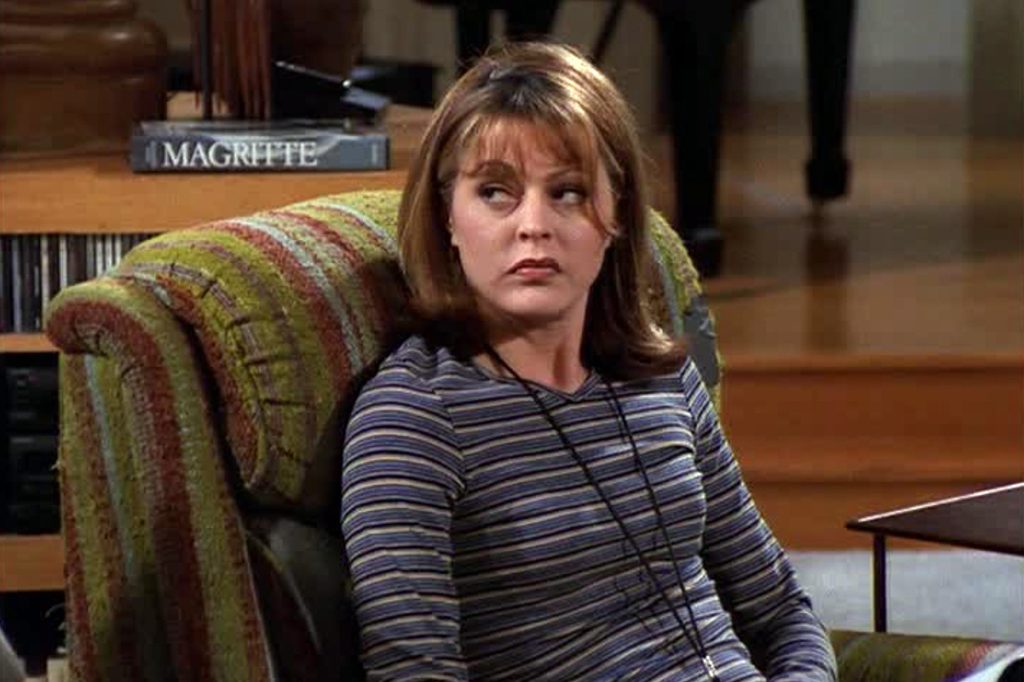 image source: Radio Times
Daphne moon is a live in housekeeper and a physical therapist. She was originally from Manchester, in England, but moves to America in later life. Daphne and the brother of Frasier, Niles, have their first baby together in the final episode of one of the series. This episode is a more prominent one, as it was dedicated to the shows co-creator who died in 9/11.
Jane Leeves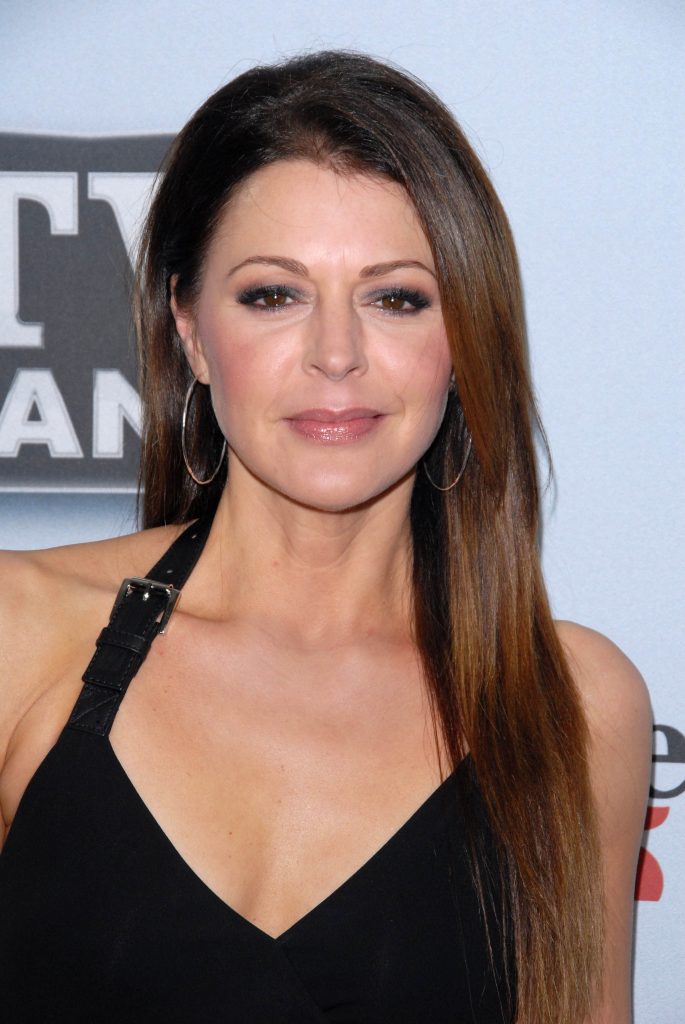 image source: Reddit
Jane Leeves is best known for her role in Frasier. Whilst on the show, Jane had to purposely put on a lot of weight to hide the fact that she was pregnant. Leeves has had several roles in other shows and films since leaving Frasier. More recently, she played orthopedic surgeon Kit Voss in the hit TV show, the Resident, which details the career of doctors in the US.
Martin Crane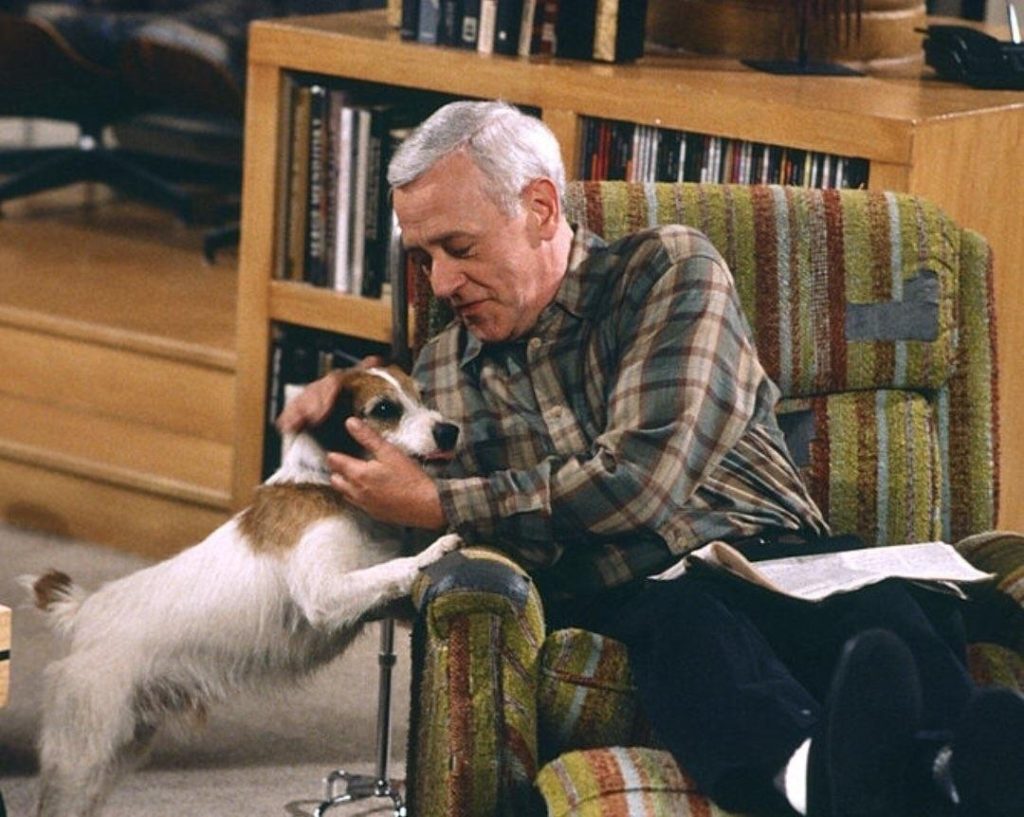 image source: Reddit
Veteran and retired police office, Martin Crane, is the father of Frasier and Niles Crane. In the TV show, Cheers, Frasier claims that his father was a scientist who passed away. Obviously when Martin Crane comes back in Frasier, this left fans wondering why Frasier said he was dead? It was later revealed that Frasier and Martin were estranged and not talking during Cheers.
John Mahoney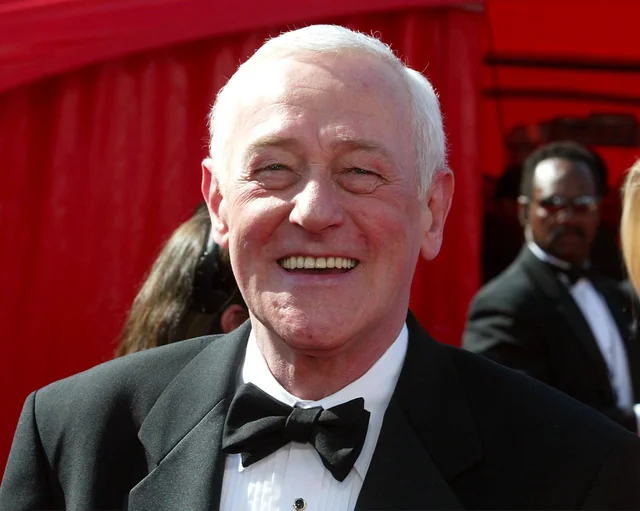 image source: Reddit
John Mahoney began his career in Chicago as a member of the Steppenwolf Theatre Company alongside John Malkovich, Gary Sinise, and Laurie Metcalf. He gained notoriety staring in movies and TV shows like In The Line Of Fire, The American President, The Iron Giant and of course Frasier. John passed away in 2018 at the age of 77 in his hometown of Chicago.
Niles Crane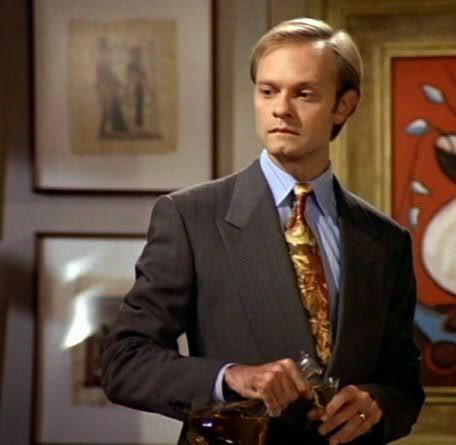 image source: Reddit
Niles Crane is the brother of Frasier Crane and son of Martin Crane. Niles is a fastidious and snooty character, and was originally brought into the show due to his resemblance of the main character Frasier. Niles appeared throughout the entire shows duration, and featured in a dramatic key plot line when he needed to have open heart surgery.
David Hyde Pierce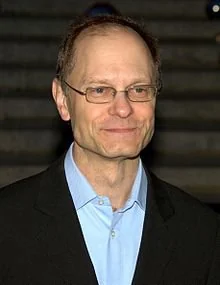 image source: Reddit
Staring as psychiatrist Niles Crane, David Hyde Pierce got big big break on Frasier. David Hyde Pierce won four Primetime Emmy Awards and a Screen Actors Guild Award, as well as a Tony Award for playing Lieutenant Frank Cioffi in the musical Curtains. Fans were shocked when Hyde Pierce wasn't set to appear in the reboot, but he said he 'Just wasn't really interested'.
Roz Doyle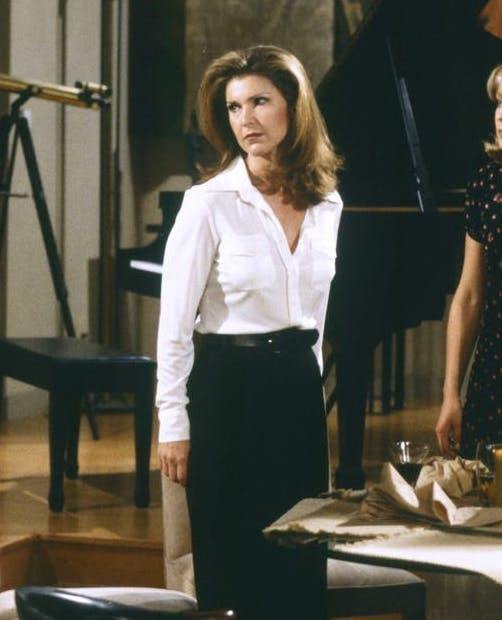 image source: Reddit
Roz Doyle is the producer of Frasier Crane's Dr. Frasier Crane Show on KACL 780 AM. The role was originally cast for FRIENDS star, Lisa Kudrow (also known as Phoebe). Roz had a long and complicated relationship with the shows star, Frasier, but writers said they never ended up together due to clashes in the personalities of the two superstar characters.
Peri Gilpin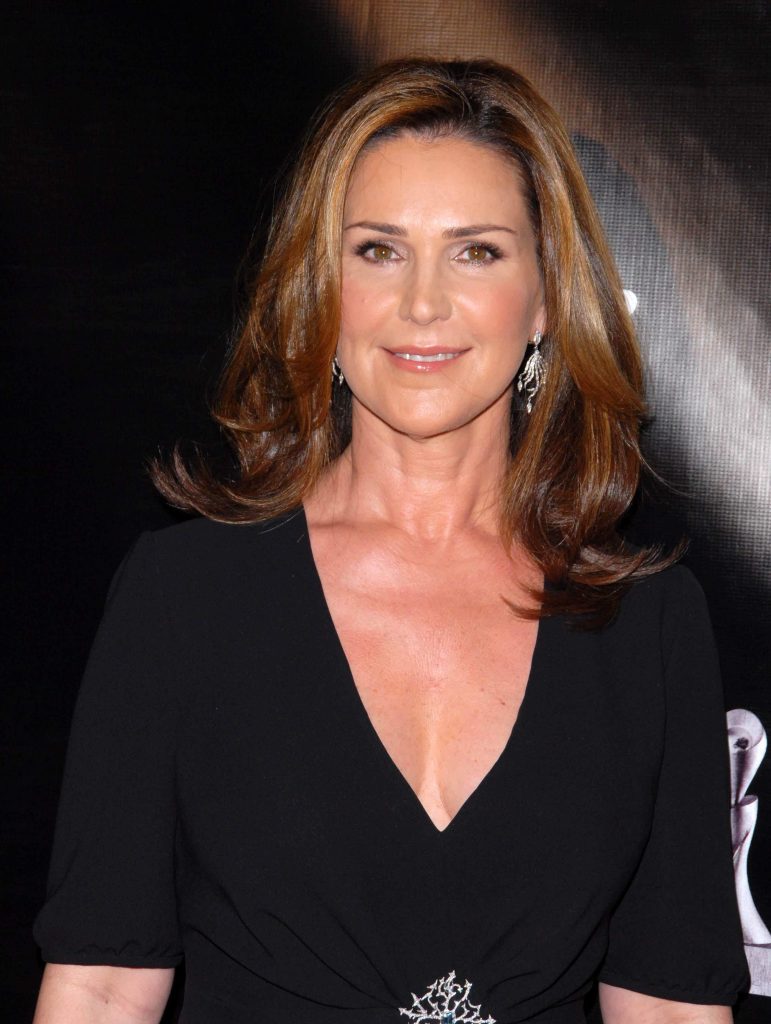 image source: Reddit
Peri Gilpin has expressed how much she is looking forward to joining some of her old cast members for the Frasier reboot. Peri GIlpin has appeared in multiple other new TV shows. During her time off screen, Peri has mothered 2 lovely children with her husband, Christian Vincent. The paid have been married for 24 years, after dating for one year in 1988!
Lana Gardener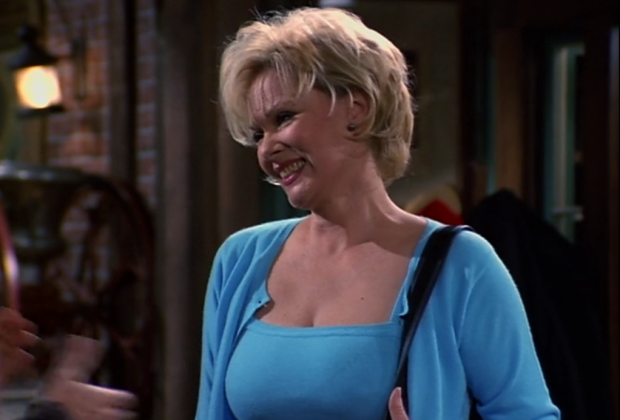 image source: TV Line
Lana Gardener is a romantic interest for Frasier, as the pair were former classmates. Lana was originally named Lorna in the series, but the name was changed to Lana due to complaints from someone who the character was based on called Lorna. Lana and Frasier do have a brief relationship, but it fizzles out as Lana is engaged to her husband Bob Gardner!
Jean Smart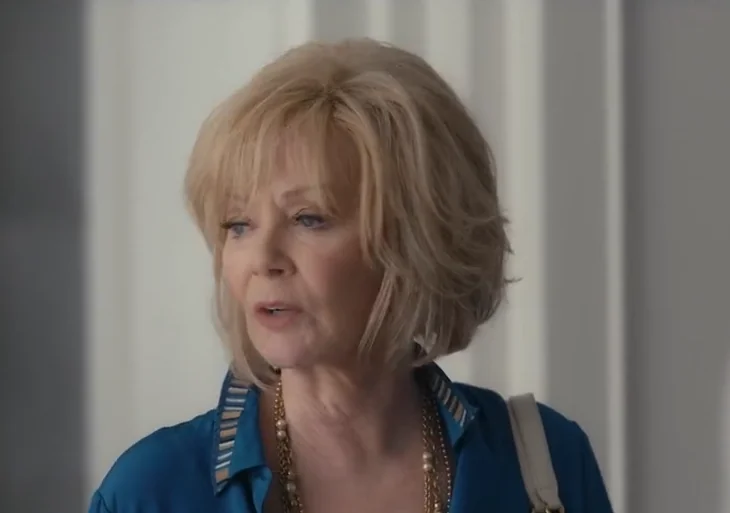 image source: Reddit
In the Pacific North West, Jean Smart began her career working in theaters. As a comedic actor, she is best known for her role on TV shows like Frasier and the CBS sitcom, 'Dressing Women'. In 2023, Jean paused her work on HBO Max's Emmy-winning comedy Hacks as she underwent a heart procedure. Hopefully she will be back on our screens soon, get well soon Jean!
Eddie Crane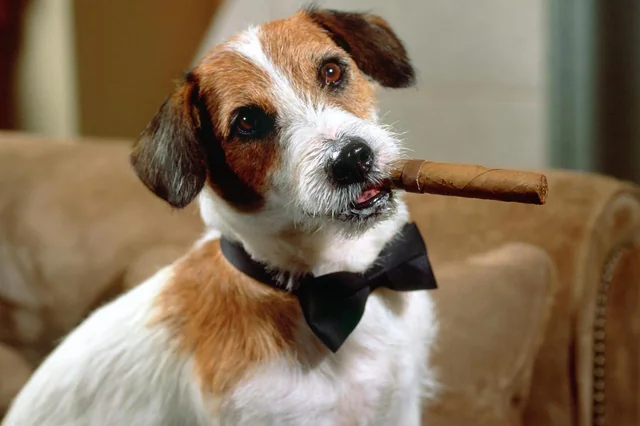 image source: Reddit
Eddie Crane is our four legged friend, and pet of Martin Crane. Eddie is a wire haired Jack Russel Terrier who appeared on Frasier and the parent show, Cheers. Eddie Crane was a dedicated pet to the Crane family, and captured the hearts of many of us. After all, what is a home without a pet? Eddie was a great dog for those of us who couldn't have our own!
Moose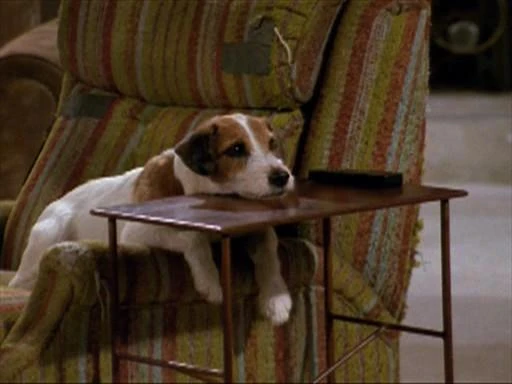 image source: The Frasier Wiki
Moose was the well trained wire haired Jack Russell Terrier who played Eddie Crane on both Cheers and Frasier. Moose passed away at the grand age of 16 at the Los Angeles home of trainer Mathilde Halberg. Moose was later replaced in the show Frasier by an almost identical looking wire haired Jack Russell Terrier named Enzo for the rest of the shows running.
Gil Chesterton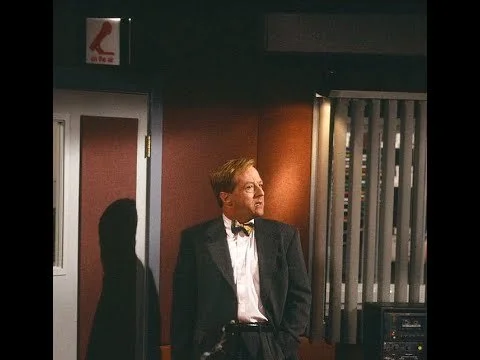 image source: Reddit
Gil Chesterton is known for his flamboyant style and outlandish characteristics. Although Gil Chesterton does not actually come out on the show, the running gag that he is a closeted gay man. When writing the background of the character, Edward Hibbert who plays Gil Chesterton said 'you can make him as capricious as you want, but make him smart too'.
Edward Hibbert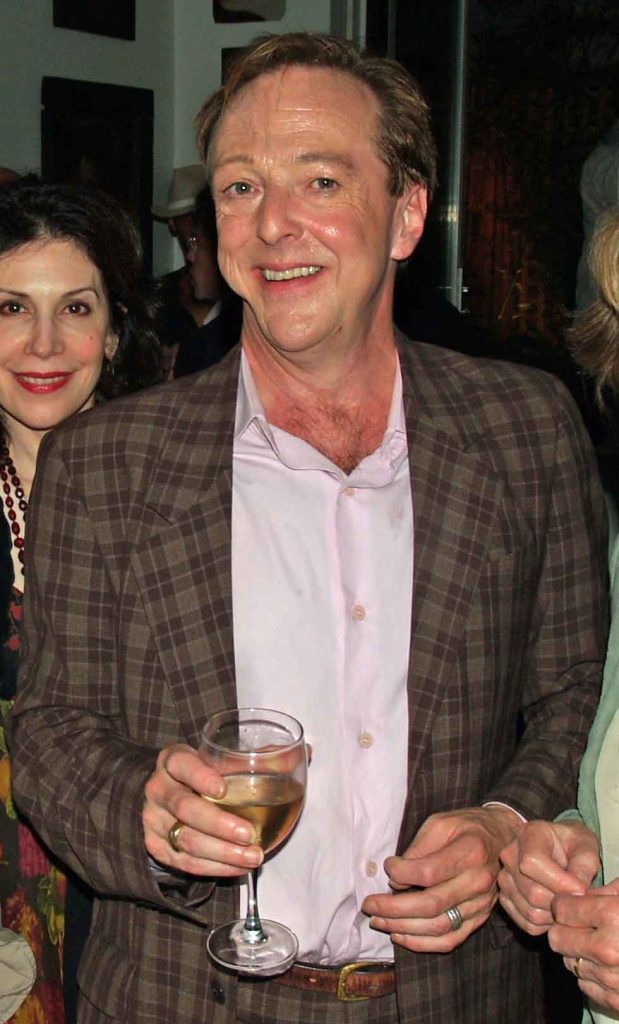 image source: Wiki
Edward Hibert is an American-British actor and literary agent. Born in 1955, Edward Hibert was one of the oldest actors in the show Frasier. Edward Hibert made his final appearance on the finale show of Fraser. He showcases his pure acting talent and prowess as his is over the moon to hear that Roz has been made the station manager for the KACL station.
Ann Hodges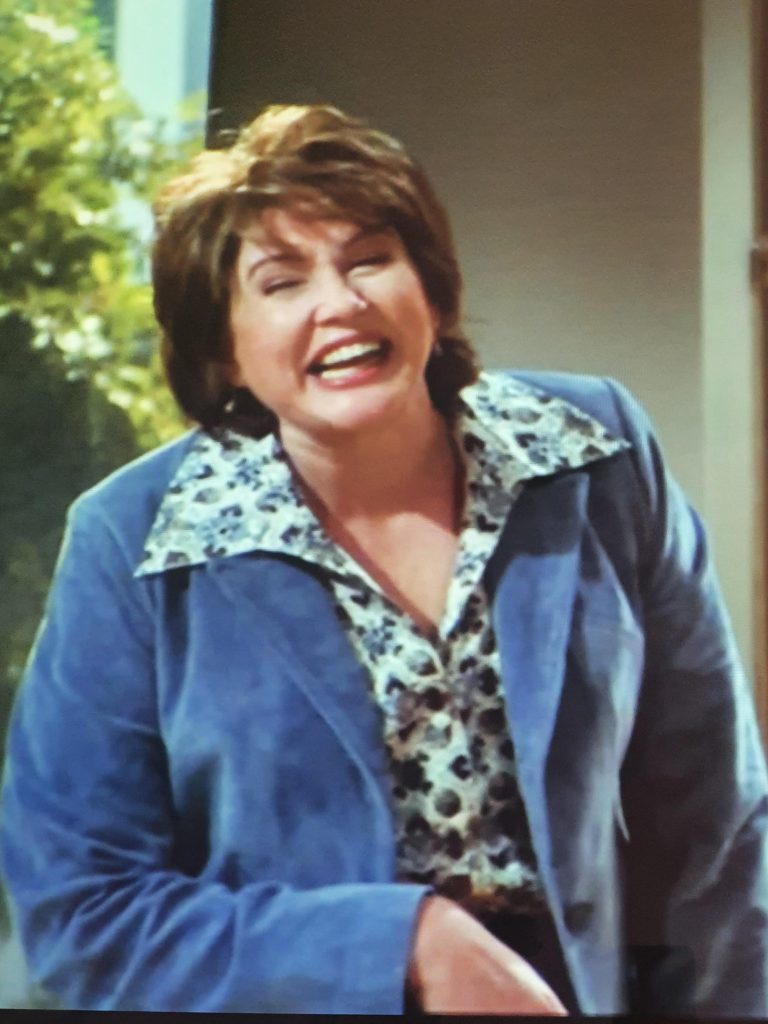 image source: Reddit
Frasier needs a home insurance quote in a 2004 episode, and he calls upon Ann Hodges to do the quote for him. Hodges begrudgingly agrees and this is what the episode is based upon. Ann also appears in the later episode which revolves around Niles. In this episode, Niles attempts to stop Ann for publicizing an embarrassing photo of him! Can you imagine?
Julia Sweeney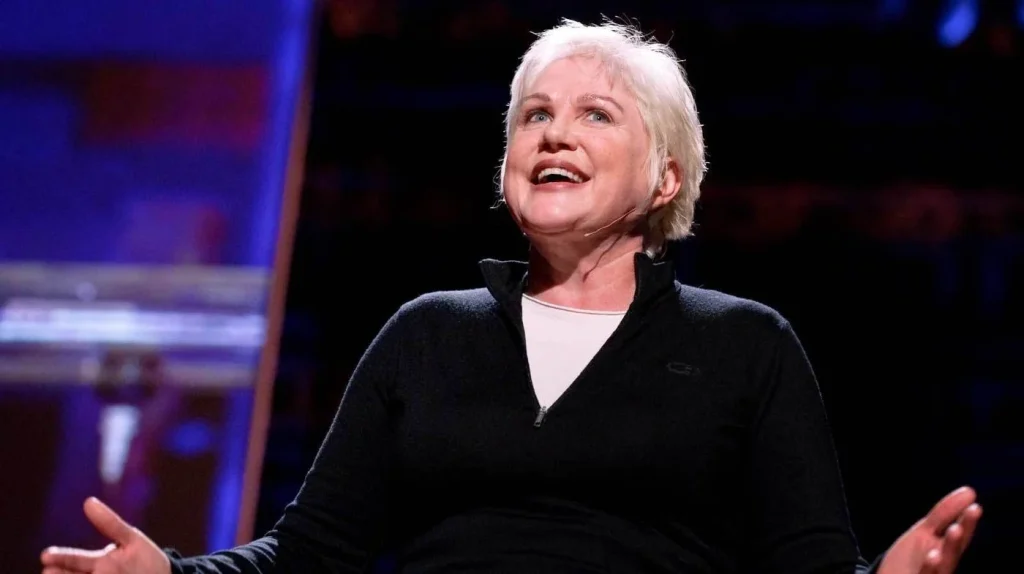 image source: Reddit
Julia Sweeney rose to fame as an actor, but is also a comedian and author. Julia Sweeney played Mrs. Keeper in the film Stuart Little and was the voice of Brittany in Father of the Pride! Sweeney gained further fame on Saturday Night Live from 1990 to 1994. More recently, Sweeney has played the character Pam on the hit TV series Brooklyn Nine Nine.
Ethan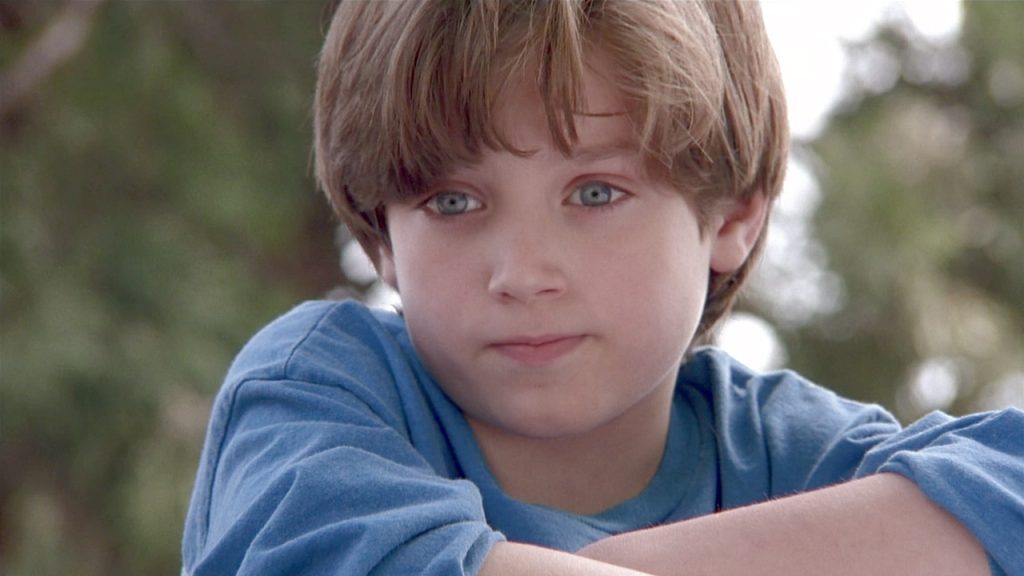 image source: Forever Young
The youngest character in our breakdown is Ethan. Ethan played a cheeky chappy in an episode of Frasier in which he talks to Dr Frasier. Ethan shows his naughtier, smart side as he engages in a somewhat heated back and forth with Frasier. Ethan responds to the classic line 'Ethan, where are you calling from' with a one word answer... 'Home'. Classic!
Elijah Wood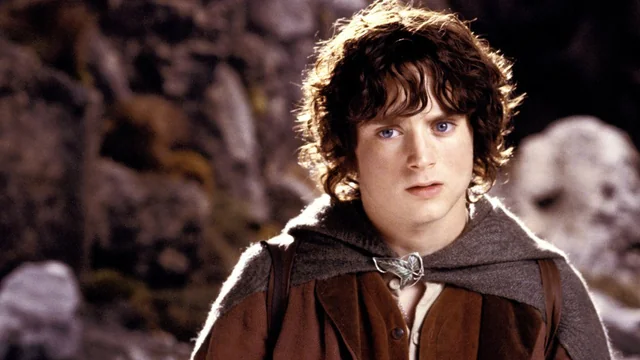 image source: Reddit
Our Hobbit friend Elijah Wood went on to big things after his first major role in Frasier. Most known for his role as Frodo Baggins, Elijah wood has undertaken many roles. More recently, Elijah played Todd Brotzman in the BBC America show, Dirk Gently's Holistic Detective Agency. Elijah is one of the most well paid actors in the world, supposedly earning over 1 million dollars!
Barry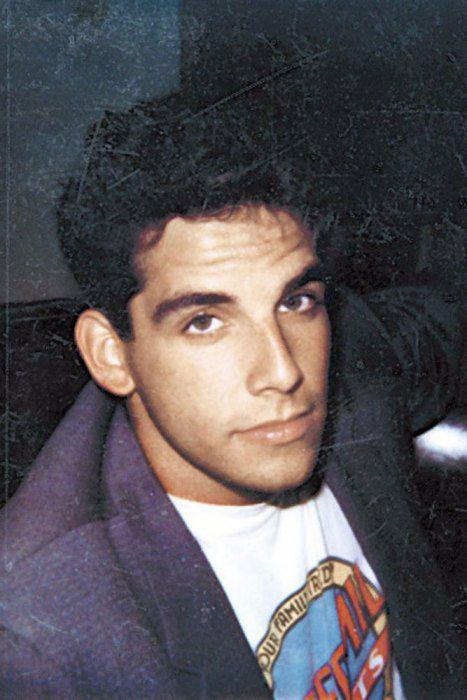 image source: Reddit
Barry is a lesser known character in Frasier, but was played by one of the worlds most well known actors, Ben Stiller. In the 1993 episode, the Miracle on Third of Fourth Street, Barry makes his on screen debut. In this episode Frasier's plans for a merry Christmas with Frederick, Martin and Niles are derailed after Lilith cancels the plans to take Frederick to Austria.
Ben Stiller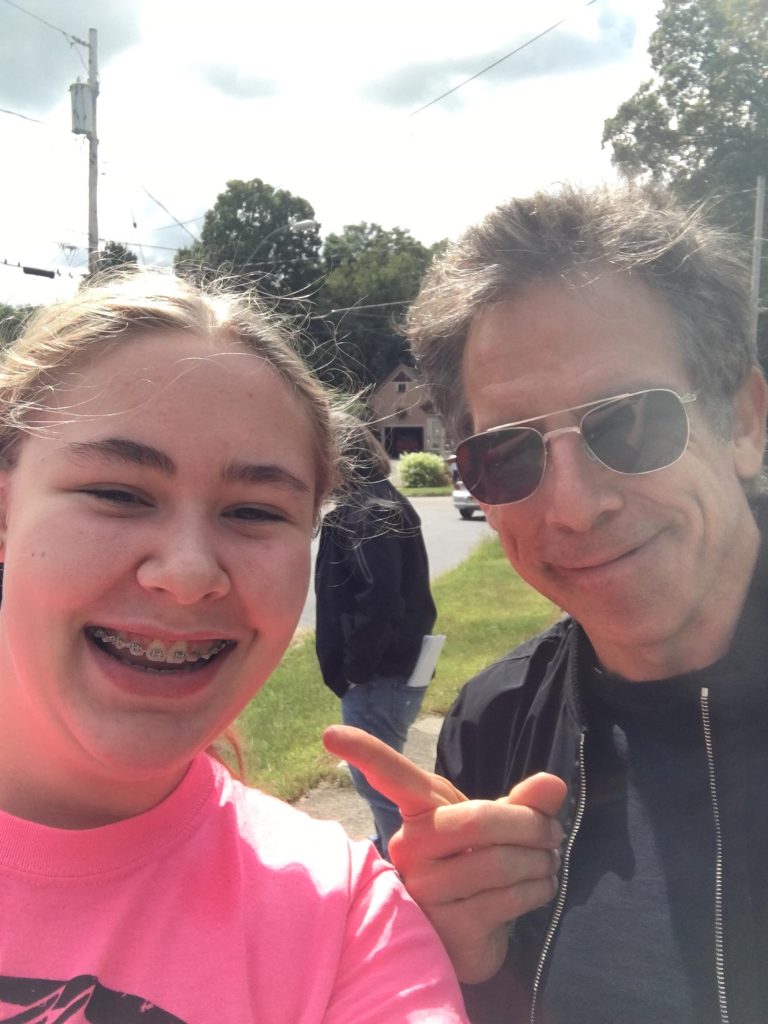 image source: Reddit
Comedian, film maker and American actor, Ben Stiller is a household name throughout America. From movies like Dodgeball to Zoolander, Ben Stiller has played a myriad of acceptation roles that still stand the test of time to this day. Ben Stiller was a member of a group of comedic actors colloquially known as the Frat Pack, and is said to still be best friends with old pal, Owen Wilson.
Daphne's Brother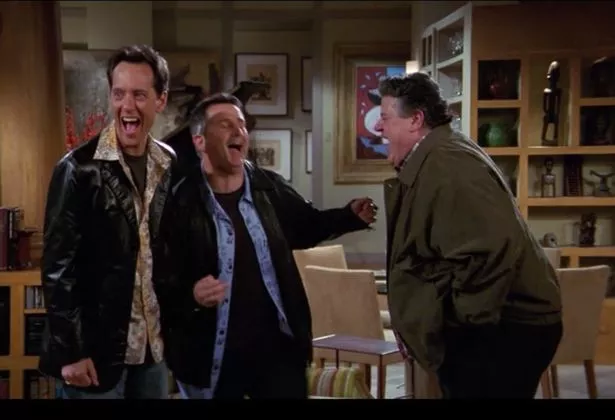 image source: Reddit
Okay okay okay, so I haven't actually picked a major character from the show, but Daphne's brothers are a personal favorite of mine, and I'm sure of many others. Daphne's Manchester United mad brothers come to visit her in America, much to the dismay of Niles Frasier. The most famous brother is played by acting legend, Richard E. Grant! Who would have thought it!
Richard E. Grant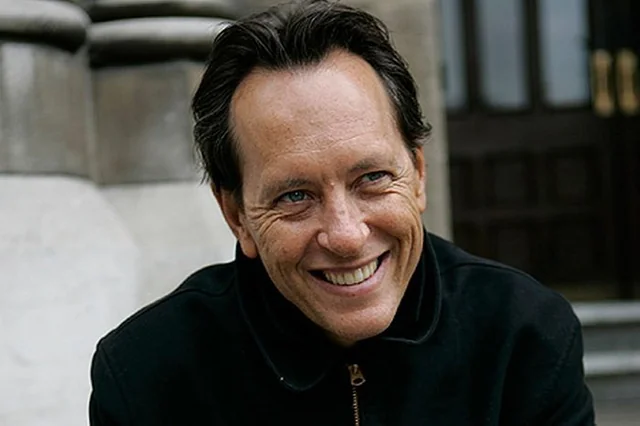 image source: Reddit
Swazi native, Richard E. Grant is a staple in the world of cinema. Born in 1957, Richard E. Grant started his acting career in the comedy classic, Withnail and I. Famously, Richard E. Grant wears two watches. On his left arm, he wears his father's watch which shows the correct time for wherever he is in the world. On the right, he wears a watch with the time of his home country of Swaziland.
Anne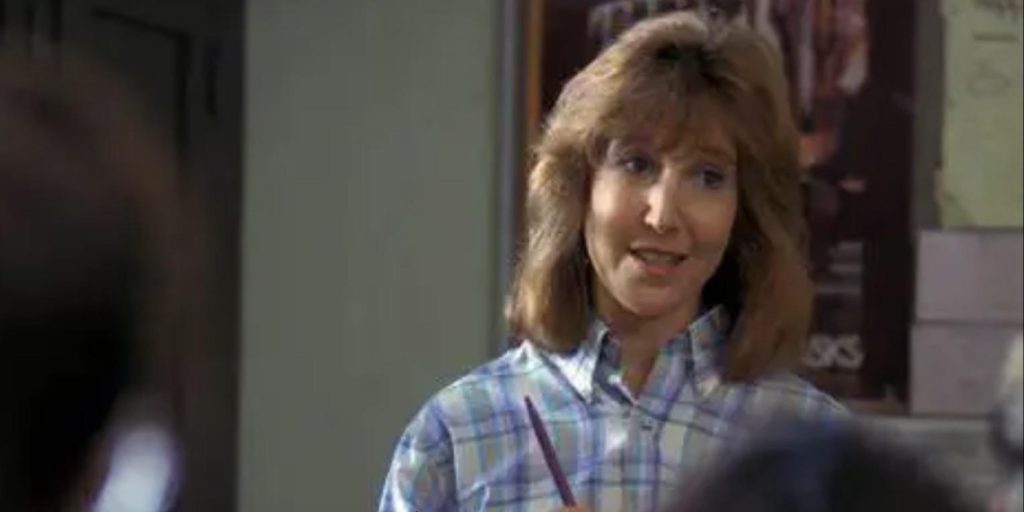 image source: Reddit
The Ann Who Came To Dinner is a famous 2004 episode of Frasier. Frasier's libido fights a losing battle with his conscience when his (married) ex-wife, children's entertainer Nanny G, comes to town and invites him backstage for a rendezvous. Ann makes a cameo in this episode as a moody extra who gives us some laughs in the background. This show has so many layers!
Lin Shaye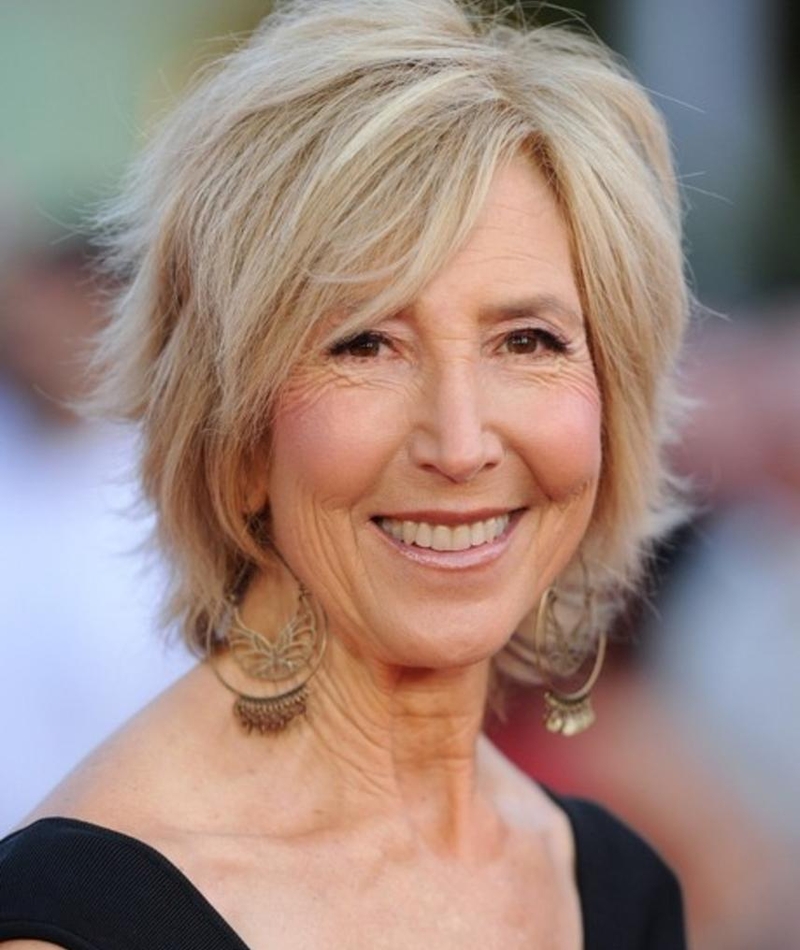 image source: Reddit
Lin Shaye has appeared in over 100 films in a career which has spanned more than 40 years! Most famous for her roles in the outlandish horror movies series Insidious, Lin Shaye really has range. Lin Shaye is almost 80 years old now, but is still due to feature in the upcoming Insidious movie, Insidious: The Red Door. Insidious: The Red Door is due to be released soon!
Maureen Nervosa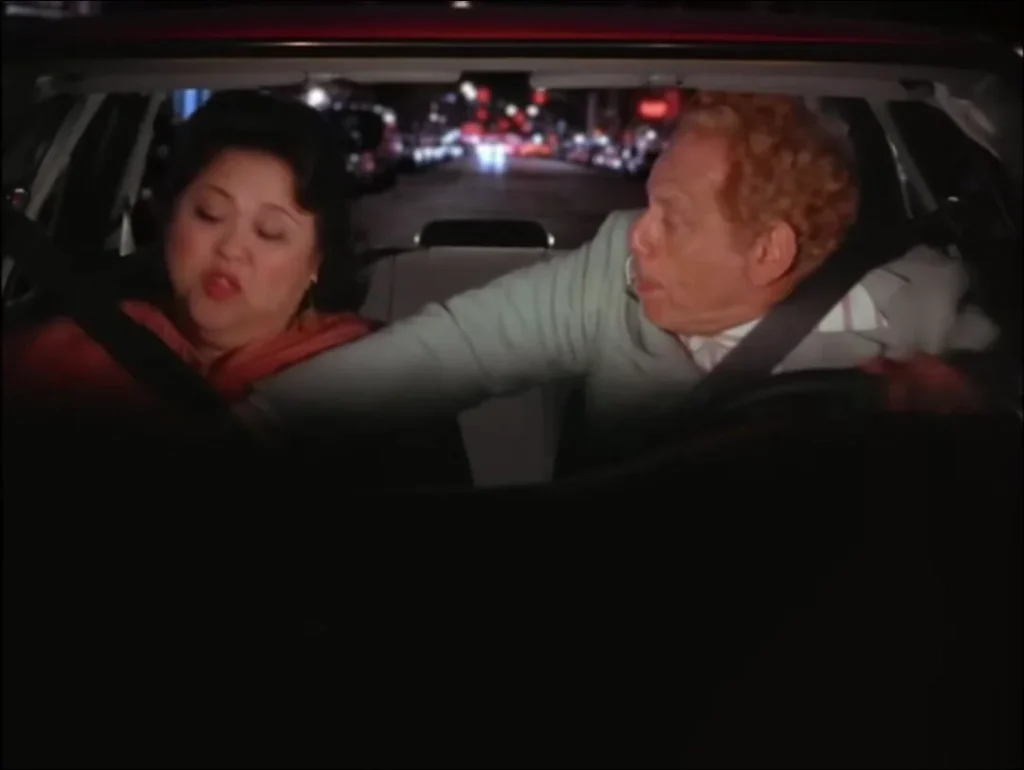 image source: Reddit
When the cafe Nervosa hires guitarist Ben to play some background music, Frasier is not happy! Frasier and his brother Niles decide that they need to try a new cafe to escape the music, and are chased back by cafe Nervosa owner, Maureen Nervosa.The episode, Farewell Nervosa, is a fan favorite and has proved to stand the test of time as one of the best!
Amy Hill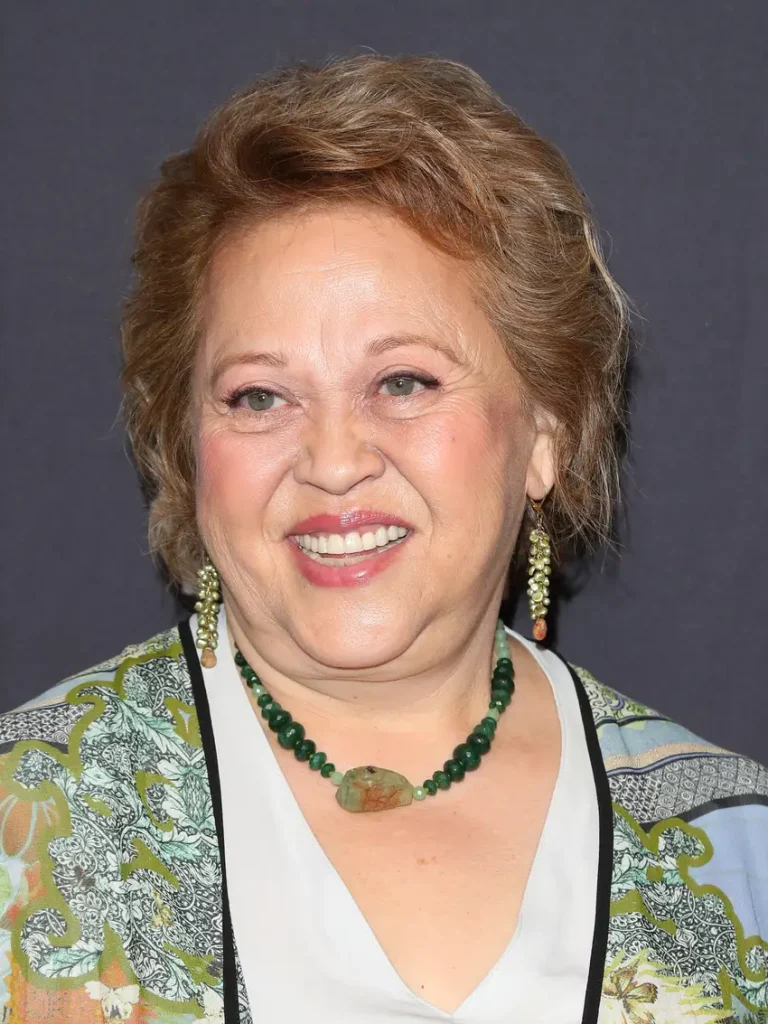 image source: Reddit
Amy Hill began her career with a major role was as Yung-Hee "Grandma" Kim on All-American Girl where her character became the breakout character of the short-lived television series. Amy Hill has appeared in many films and TV shows, ranging from The Cat in The Hat to Magnum PI. Amy Hill is actually half Japanese and Half Finnish, but has lived in America for years now.
Madeline Marshall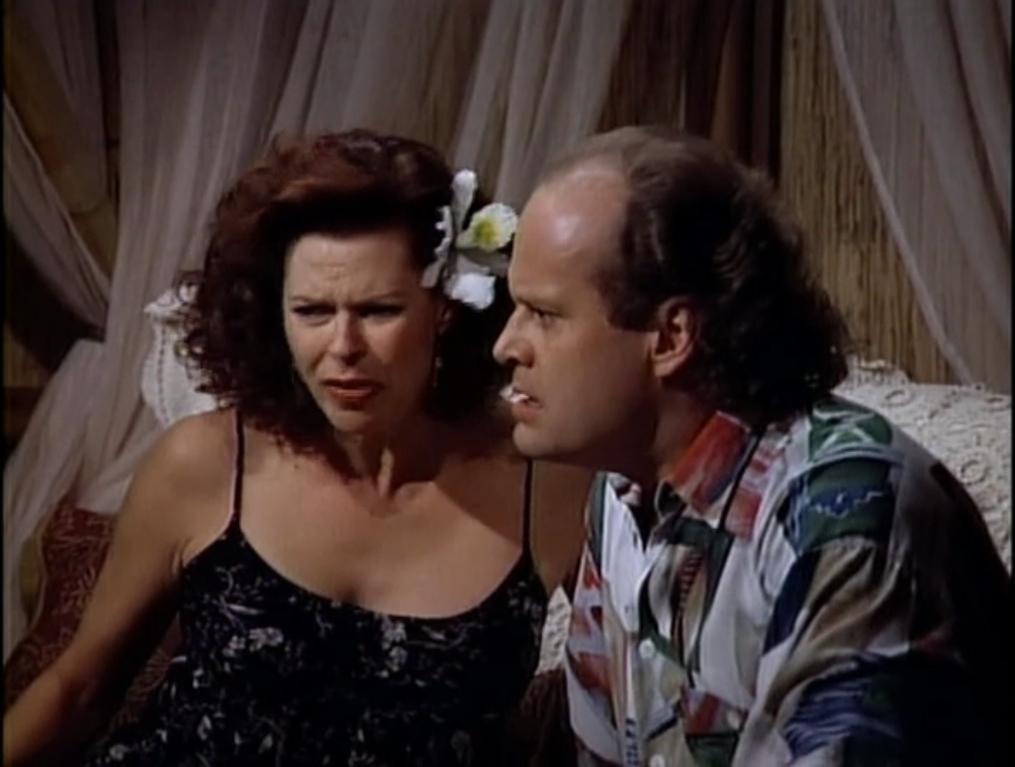 image source: IMDB
Adventures in Paradise (Part One) features a love interest for Dr Frasier, Madeline Marshall. Dr Frasier chases Madeline whilst holidaying on an island, but to no avail or satisfaction. In the episode a scene erupts in the restaurant where Frasier and Madeline are dining, when the owner's daughter tells him she's pregnant. Madeleine replies, 'I think we're getting the most bang for our entertainment buck right here'!
JoBeth Williams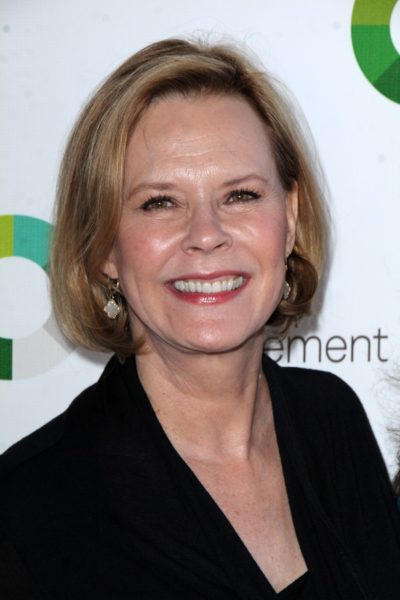 image source: Ethnicity Of Celebs
JoBeth Williams is famous for her role on Frasier, but you may know her from the famous movie, Poltergeist. Now aged 74, is the current President of the Screen Actors Guild Foundation. JoBeth Williams is also very well know for her role Stir Crazy, with Gene Wilder, her role with Richard Pryor, The Dogs of War with and her work with Christopher Walken and Tom Berenger in Poltergeist 1 and 2!