Everybody Loves Raymond Cast Then And Now
By Nick Hadji
2 months ago
Ray Barone - THEN
Image source: Looper
Ray was a typical husband and father, wanting to take care of his family at their home on Long Island, New York. He wrote for the newspaper "Newsday." Because he had in the past been spoiled by his own mom. as was still the case, this made him a bit lazy and passive. She had always run around after him, tending to his needs! He would use his job as an excuse to let his wife Debra carry out everything around their house and this tended to be the source of the comedy aspect of "Everybody Loves Raymond."
Raymond Romano - NOW
Image source: People
When the show ended, Raymond Romano continued to act and also produce, lending his skill to well known shows such as "Parenthood", "Made for Love" and "Get Shorty." In 2019 Raymond portrayed Bill Bufalino, the real life attorney, in the movie "The Irishman", directed by Martin Scorsese. Romano was also in the successful film "The Big Sick" which had been released two years earlier, in 2017. This was a romantic comedy about a Pakistani-American funny man who falls in love with an American student." Raymond was the voice of Manny in all the "Ice Age" films.
Debra Barone - THEN

Image source: IMDb
Debra loved her husband Ray and her kids. She regularly had to compensate for Ray's immature behaviour, brought about by her mother-in-law Marie's overbearing pampering of him. This used to drive Debra crazy and her patience would wear thin. She would end up distancing herself until she calmed down. Having said that, she did, on most occasions, try to find common ground with Ray's parents, even if they weren't the least bit interested. In the end, she was always able to find a suitable compromise with Ray.
Patricia Heaton - NOW
Image source: Twitter
Over the years since the tv show ended, Patricia Heaton has turned up in a large number of television programs. She was in "The Middle", appearing in it for no less than nine seasons and received a Critics Choice Award nomination in 2011 for this show. Patricia had been in earlier shows which didn't last too long and they were "Easy to Assemble" and "Carol's Second Act." Heaton also occasionally appeared in movies and starred in "The Unbreakable Boy" and "Mending the Line." She did voice roles in "The Star" and "Smallfoot."
Robert Barone - THEN
Image source: IMDb
Robert Barone, the one with the unusual speaking voice, was Ray's brother and he was blessed with a dry sense of humor! He was an acting police officer but didn't have much street cred as he still lived with his parents. He was jealous of Ray as he had a good family life with a wife and kids, as well as a job as a newspaper columnist. Robert always felt that his mother thought less of him than she did of Ray. Much like his brother, Robert had strange habits such as touching his food against his chin before he ate it.
Brad Garrett - NOW
Image source: Daily Star
After Everybody Loves Raymond" Brad Garrett appeared in the shows "I'm Dying Up Here" and "Single Parents," as well as "High Desert." "High Desert" , the Apple TV series, was about a former addict, residing in Yucca Valley, California who decides to become a private investigator. Garrett co-created "Big Shot" in 2021 with John Stamos. Over the years, Brad has been no stranger to voice roles. These have included "Finding Nemo", "Ratatouille", "Finding Dory" and Tangled, all for Disney/Pixar movies. He was a recurring character in "Fargo."
Ally Barone - THEN
Image source: Pinterest
As the only daughter of Ray (he and wife Debbie also had younger twin boys), Ally was always totally adored by her parents as well as by her grandparents (Ray's parents). She is sensible and straightforward, never causing much trouble for her family. At times she even puts her dad in his place when he is being immature! By the end of the series of Everybody Loves Raymond, Ally was fourteen years old and was well on her way to outdoing her mom and grandmother with her cooking and baking skills.
Madylin Sweeten - NOW
Image source: TMZ
Madylin Sweeten has done little bits and pieces regarding acting since Everyone Loves Raymond finished. Now in her early thirties, which is hard to imagine, Madylin attained a degree in interior design from the "Fashion Institute of Design and Merchandising". As of now she is still working in the acting profession, most recently appearing on the shows "Grey's Anatomy", "TMI Hollywood" and "Lucifer. She is the real life sister of Sullivan and Sawyer Sweeten and not just a part she played in the sitcom.
Michael Barone - THEN

Image source: CBS
After Ally, the Barone's had identical twins, Michael and Geoffrey. Much like his older sister, Michael was cheerful, optimistic and easy going. The twins started off before they were even two years olds and to be fair, they were both naturals in front of the camera. They were comfortable on set, mainly because they had each other as well as their real life big sister in the background. We see Michael and Geoffrey grow up in front of our very eyes, over the years they were in the show, ending up as ten year olds which is mad!
Sullivan Sweeten - NOW
Image source: Daily Star
Sullivan Sweeten took a break after Everyone Loves Raymond ended. He decided to step away, out of the limelight, wanting to lead a "normal" life, which he had never done as he was only two years old when he starred in the show and didn't understand much else. He didn't act for 12 years, from 2005 to 2017 when he appeared in a short film called "Casting." Sweeten also appeared on "The Dr Oz Show" and "What Not To Wear." Whenever his manager mentioned going for an audition, he was reluctant to do so.
Amy MacDougall- THEN
Image source: IMDb
Amy MacDougall was the over-sensitive on/off girlfriend of Robert and she was Debra's best friend and former work colleague. Right through the first six seasons of Everybody Loves Raymond, Amy was head over heels in love with her partner but, during every episode of the show, there would be an issue where they either split up or had a huge argument. They couldn't live without each other, even though each found the other so annoying! Thankfully, the two of them finally tied the knot in the finale of season seven.
Monica Horan - NOW

Image source: TG Time
Monica Horan met her future husband, Philip Rosenthal, tv writer and producer, at Hofstra. After she had converted to Judaism the two of them married in 1990. Worth mentioning that Rosenthal was the creator of Everybody Loves Raymond! Horan continues to act, appearing in "The Middle" and "Better Things". In 2017 she was nominated for a Daytime Emmy for "The Bold and the Beautiful". Last year she was persuaded to appear in her husband's popular travel series, streamed on Netflix, called "Somebody Feed Phil."
Marie Barone - THEN
Image source: IMDb
Marie Barone was the very the overbearing matriarch of the family and it's no exaggeration to say that she put Ray on the highest pedestal possible! In her eyes, he could do no wrong and she would treat him like a child, causing him to act immaturely, to the frustration of the other family members. This was strange as she practically left him to fend for himself during his childhood because she thought "he could take it!" Marie constantly criticizes Debra about keeping a cleaner home and cooking better food.
Doris Roberts - NOW
Image source: VEJA
Doris Roberts sadly passed away in 2016 from natural causes at the age of 90. Prior to her death she appeared in "The Birthday Boys" and "Melissa & Joey." died in 2016 due to natural causes. She was 90 years old. Doris reunited with Patricia Heaton, her on-screen daughter in Everyone Loves Raymond, for three episodes of the sitcom "The Middle" and she was also in "Desperate Housewives", "Hot in Cleveland" and "Grey's Anatomy." Roberts commented that working again with Heaton was a real pleasure.
Frank Barone - THEN
Image source: Charactour
Frank Barone was the patriarch of the Barone family and was "ultra masculine." He would usually be found lounging about in Ray's house in an armchair. Frank could be quite cutting and callous and didn't think before he spoke. He said whatever he thought, with no filter and could be a bit callous. He would boss his wife, Marie, around or tell his sons to do things the way he, himself, would do them. Only thing is - he never did anything except give out orders to his family. He was the only person who wasn't scared to make demands on Marie!
Peter Boyle - NOW
Image source: The Famous People
Very sadly, Peter Boyle died in 2006 from heart disease and multiple myeloma. He was only 71 years of age. He acted right up until his death, appearing in "Tripping the Rift" and all three "Santa Clause" movies. Boyle's last role to be credited was "All Roads Lead Home". Years before, in the seventies, he was in Mel Brooks' spoof film "Young Frankenstein" and "he Candidate." He won an Emmy for guest starring in "The X Files." A talented actor, Peter Boyle will never be forgotten by both acting colleagues and fans.
Geoffrey Barone - THEN
Image source: El Universo
Geoffrey Barone was the playful twin brother of Michael and like his sibling, he was a joker and a prankster. Although Geoffrey overall was a pretty good kid, out of the two of them, he was considered to be the bad boy Barone twin! It goes without saying that the cute boys were real life identical twins and this is why they had instant chemistry between them. The twins were in 142 episodes of Everybody Loves Raymond and were only 16 months old when they first appeared on the show which is quite remarkable.
Sawyer Sweeten - NOW
Image source: The Mirror
Sawyer Sweeten's last appearance was when he was himself in a 2015 episode of "Inside Edition." Archival footage was used on that occasion. Unfortunately, that was to be the final time he would ever act. Barely ten years after Everybody Loves Raymond wrapped for the last time, Sawyer took his own life. Both his real life family and his onscreen family were devastated. Sullivan said, "He loved everyone in this room and I loved him just as much." Over 200 family members and friends gathered at his funeral.
Lauren Williamson - THEN
Image source: IMDb
Back in season 7, Debra and Ray invited their new friends Neil and Lauren Williamson over to their house for dinner. As the guests' 8 year old son, Neil, becomes unruly, Ray becomes irritated and weighs up whether he wants ever to set eyes on them again! This hilarious episode "The Annoying Kid" racked up the fifth highest rating nightly viewing figure, with 8.2 million viewers enjoying the episode. Lauren came up with the maddest excuses for Neil's cringing outbursts which left Debra and Ray exasperated!
Cheryl Hines - NOW
Image source: IMDb
The episode "The Annoying Kid" followed Sheryl Hines as it was one of the standout ones ever to be shown on Everybody Loves Raymond. It was only when Sheryl showed up in "Curb Your Enthusiasm" with Larry David, as his long suffering wife and then ex-wife, that her fans started talking about her performance on this hilarious show. She was nominated for two Emmy awards for that show. Hines has also made some guest appearances on other very popular comedy programs such as "Reno 911!", "Scrubs" and "The Conners."
Katarina Witt (Played Herself) - THEN

Image source: BetaSeries.com
You will have been aware that the majority of cameo roles in Everybody Loves Raymond came in the form of either sports broadcasters or male athletes. It was a nice shock then, when Olympic gold medallist figure skater Katarina Witt appeared in the season one episode entitled "Recovering Pessimist." Katarina expresses her appreciation of Ray's writing, in his column in "Newsday", by wishing him the best of luck for an award he is up for, which is Sportswriter of the Year. As usual with Ray, not all is as it seems! the Year.
Katarina Witt - NOW
Image source: Biography
Katarina Witt, Olympic Gold medallist figure skater, retired from the sport in 1988 after defending her title but re-appeared at the Winter Olympics in Lillehammer, Norway in 1994. She represented a re-unified Germany and she received the Goldene Kamera award for her performance in skating to a Robin Hood themed program. Following her further retirement (!), Witt toured in skating shows, as a professional skater, with her close friend Brian Boitano. She is currently a commentator for the sport.
Barry Bonds (Plays Himself) - THEN
Image source: La Neta Neta
Barry Bonds may have been one of the more controversial cameo guests in the series Everybody Loves Raymond. The very well known MLB star appears in the first season episode named "Diamonds." This particular episode starts off with Ray being cheap and foolish and cleverly, this is one of those openers in a show that ties in to the main storyline. We see Barry Bonds ask Ray for a bit of change for the pay phone and they end up in a heated debate about salaries of athletes compared to sports writers.
Barry Bonds - NOW
Image source: San Francisco Chronicle
We know that Barry Bonds has led a controversial career, despite his many accolades. He was involved in baseball's scandal on steroids and in 2007 was indicted on perjury charge. He allegedly lied to a jury during a government investigation into a steroid that is undetectable. The perjury charge was dropped but Bonds was convicted in 2011 of obstruction of justice. Luck was on his side and the case was dropped in 2015. Because of all the bad publicity he never made the National Baseball Hall of Fame.
Stefania Fogagnolo - THEN
Image source: Daily Mail
Stefania Fogagnolo had a recurring role in Everybody Loves Raymond. She played Robert Barone's Italian girlfriend. Stefania jilted Robert at the start of the fifth season of the series. This took place in a two part episode entitled "Italy." As Marie's birthday surprise, the whole family go on to trip to beautiful Italy. Ray comes down with a cold and unsurprisingly makes a big deal out of it. Robert takes himself off and finds a female who he describes as the woman of his dreams. He has to get past Stefania's father first!
Alex Meneses - NOW
Image source: YouTube
Alex Meneses was a former successful fashion model turned actress. She portrayed the character Teresa Morales in the popular tv series "Dr Quinn, Medicine Woman." She also had a recurring role in "Friends" as Joey's sister Cookie. Alex appeared in the legal drama series "Martial Law" and has been in the movies "Amanda and the Aliens", "Living in Peril" and "The Flintstones: Viva Rock Vegas." Meneses particularly loves live acting and she has appeared in numerous productions on the L. A. stage.
Pat MacDougall - THEN
Image source: PopCulture.com
Pat MacDougall is the wife of Hank and mother of Amy. She and her husband are both devout Presbyterians and they live in rural Pennsylvania. Pat's trademark in the sitcom Everybody Loves Raymond is her timid and sweet personality. She has a catchphrase which she uses many times in each episode which is "Oh, my!" when responding to hearing stuff from her family that bothers her. Pat is also one of the few characters that smokes. One of her memorable lines is "So you could see, Robert, I think any parent would not want their daughter to have a life of ....you."
Georgia Engel - NOW
Image source: The Mirror
Georgia Engel appeared in a few episodes of "The Office". She was the older lady being assisted by Erin Hannon.. She was also in a couple of episodes of "Two and a Half Men". Fans were delighted to see her reunited with Betty White in 2012, 35 years since they were last together in "The Mary Tyler Moore Show." Engel played Mamie Sue Johnson in "Hot in Cleveland", best friend of White's character Elka, in a recurring part. Georgia Engel passed away 4 years ago, in April 2019, at the age of 71.
Sergeant Judy - THEN
Image source: Reddit
Sergeant Judy was Robert Barone's police partner in Everybody Loves Raymond. She brought a breath of fresh air to the show and, more so, to Officer Barone's work shifts. Even though she was a no nonsense the of woman, Robert found this strangely attractive. She would take charge of situations when they were working together and be the one in control. Sergeant Judy appeared in eight episodes., "Robert's Date" being one of the funniest. Judy takes Robert dancing and his family are wrongly convinced it's a romantic date!
Sherri Shepherd - NOW
Image source: Women'sWorld
Sherri Shepherd appeared in many comedy shows and that's simply because, whatever character she played, she took it to the next level and was hilarious especially when she starred in the sitcoms "Trial and Error" and "Mr Iglesias." Shepherd published a book in 2009 called "Permission Slips: Every Woman's Guide To Giving herself A Break." You will have seen her on the 14th season of "Dancing With The Stars" in 2012. More recently Sherri was in "The Sex Lives Of College Girls" and she hosted the game show "Best Ever Trivia Show."
Things we bet you didn't know: it only took 5 minutes for Raymond to get a show deal
image source: youtube.com
It's not unheard of for certain sitcoms to struggle to get off the ground, or even get cancelled before they're given another chance and become big. But for Everybody Loves Raymond, the deal was sealed within five minutes! Comedian Ray Romano was originally doing a stand-up set in the hope of it leading to a sitcom, and before he'd even finished the set on The Late Show with David Letterman, lawyers were already working on a TV show deal!
The twins were originally called something different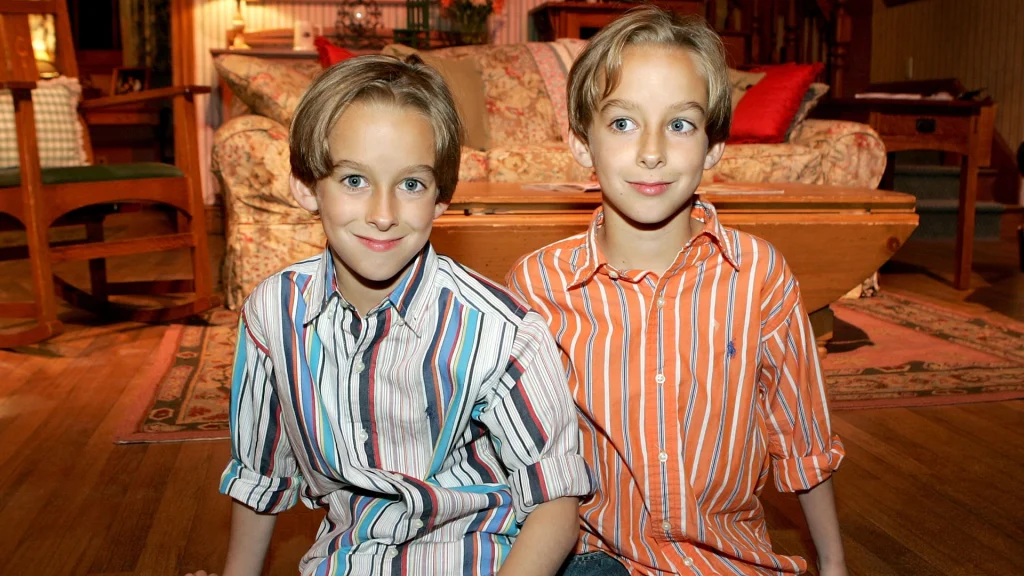 image source: variety.com
We know the twins from the show are called Michael and Geoffrey Barone, but this wasn't always the case! In real life, Ray Romano has twins - a boy and a girl, which was changed to two boys in the show. Originally, they were supposed to be called Geoffrey and Matthew, but it was changed to Michael. The pilot episode actually has them called Geoffrey and Matthew before it was changed!
Ray Romano actually has a brother called Robert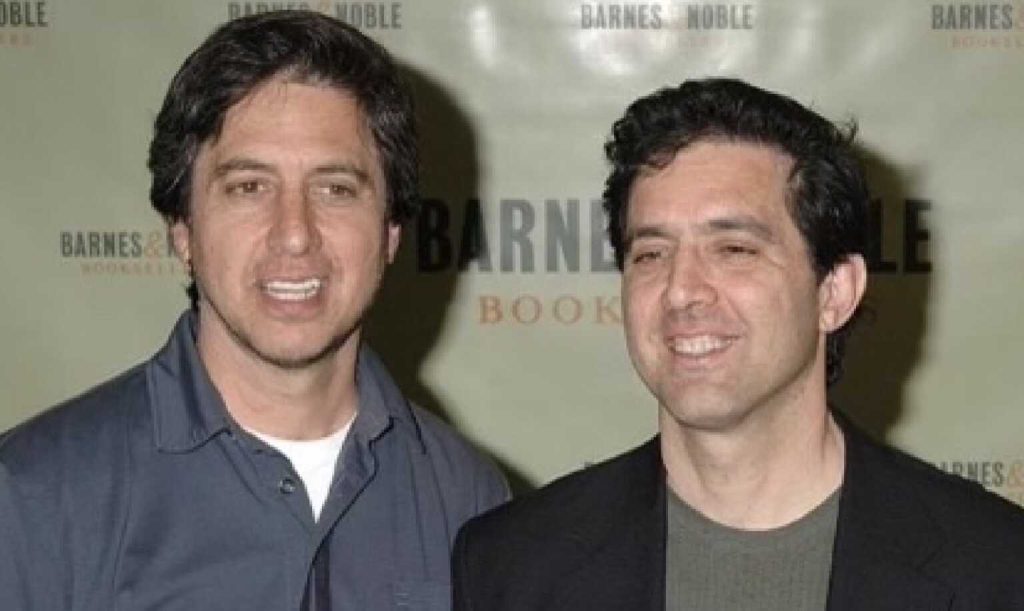 image source: cbn.com
When you're a comedian doing a sitcom close to home, sometimes it's just easier to keep real names as they are! For Ray Romano, he actually does have a brother called Robert in real life. But that's where the similarities end, as even though his name was used, the character of Robert in the show was actually inspired by a different sibling of Ray's, Richard! Just to make it more confusing.
And Danny DeVito was the inspiration for the character!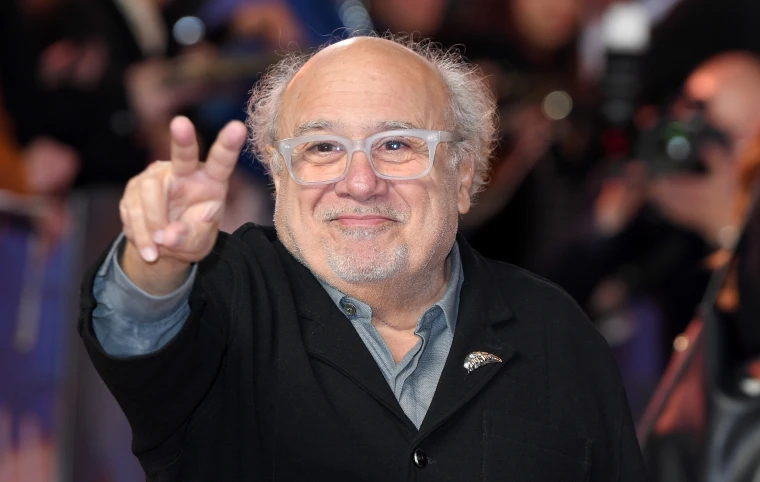 image source: nbcnews.com
This might sound silly seeing as we know Robert's actor, Brad Garrett, is actually a tall, towering man who looks nothing like actor Danny DeVito, but originally - before the actor was cast - the television network CBS really imagined the character of Robert as someone like Danny DeVito: namely, a smaller man built more like a "bulldog". In the end, they went with an actor who was, needless to say, bigger!
The 2 Barone houses are actually opposite each other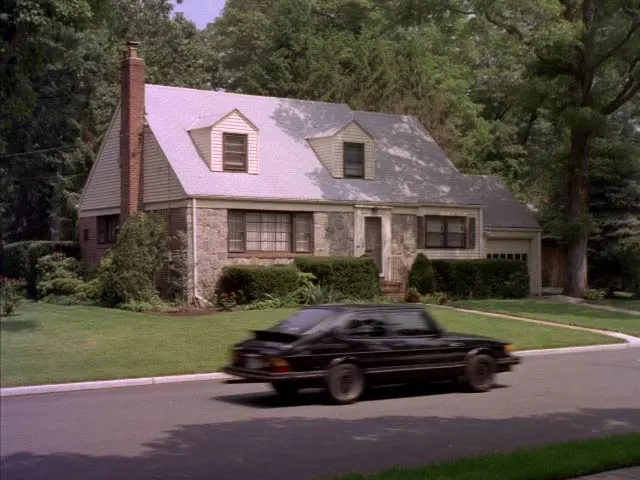 image source: globalfilmlocations.com
TV shows often use their illusion magic for exterior shots of houses when inside is just a set. Exterior houses can often be miles away from each other - maybe even in a different state - when the show pretends they're across the street from each other. In the case of Everybody Loves Raymond, the two Barone houses are, in fact, directly opposite each other. The exterior view for Ray's house is in New York, and Frank's house is across the street.
There were 100 people who auditioned for Marie Barone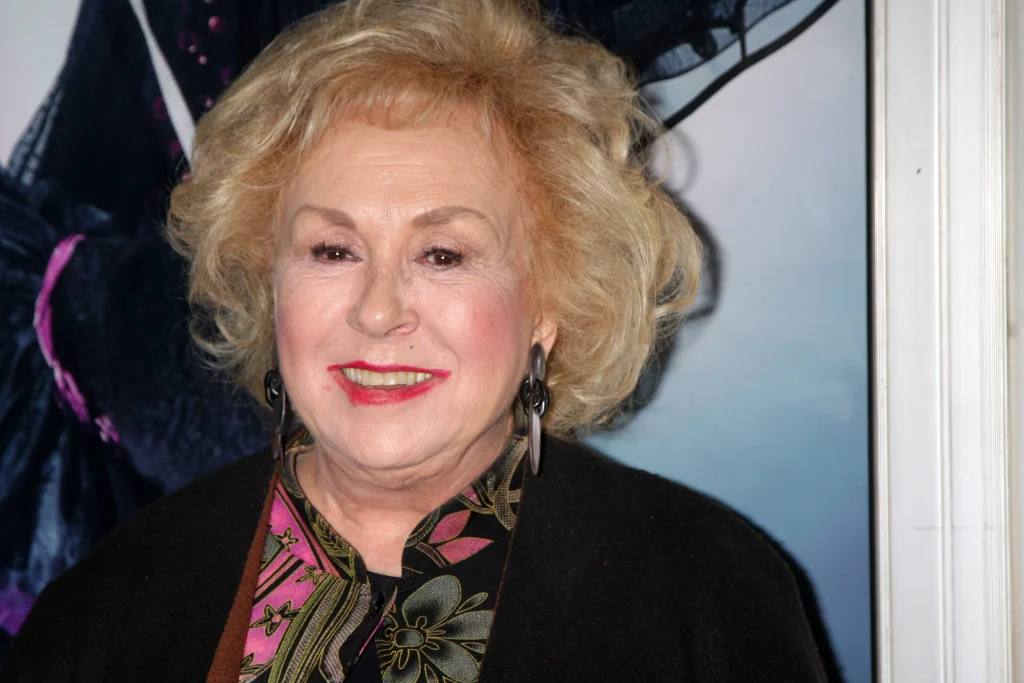 image source: deadline.com
We can't really imagine anybody else playing Ray's overbearing mother, Marie, but actress Doris Roberts wasn't the first choice. There were 100 actors who auditioned for the role of Ray's mother, including Doris herself - but at the time, she even expressed her doubts about wanting to play the role seeing as she was busy with a stage play at the time. Fortunately, she was still chosen - and still accepted!
This other hit show is set in the same universe as Everybody Loves Raymond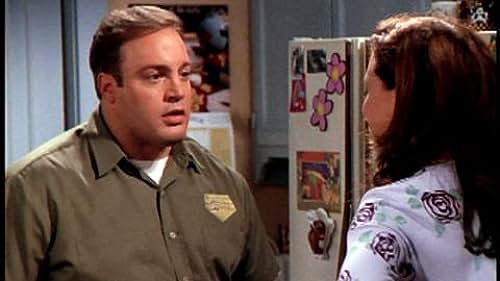 image source: imdb.com
It's always fun when other big TV shows are set in the same universe, or have subtle links to other shows we enjoy. With Everybody Loves Raymond, it's actually set in the same 'universe' as the show The King of Queens. Actor Kevin James from the latter originally appeared in Everybody Loves Raymond as Ray's friend. He then went on to be the star of his own show as delivery driver Doug in The King of Queens.
It also has a connection to Friends!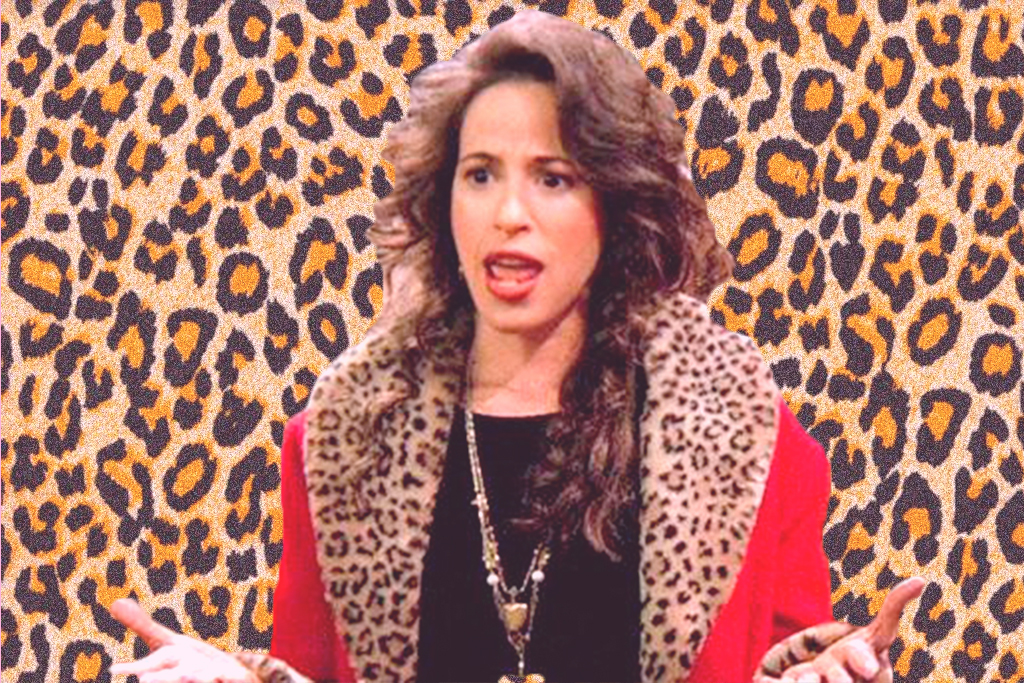 image source: junkee.com
If there's any huge American TV show you want to be connected to, it's Friends! There are a couple of actors who have connections to both Everybody Loves Raymond and Friends. Maggie Wheeler (the actress who played Chandler's memorable girlfriend, Janice) originally auditioned to play Debra in Everybody Loves Raymond. Also, actress Jane Sibbett (who played Ross's first wife) was offered the part of Debra, but turned it down.
The show was adapted for Russia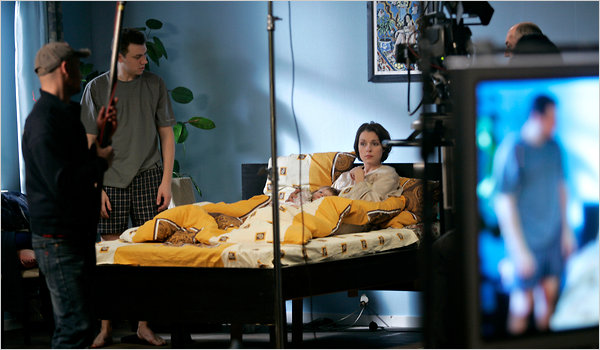 image source: thenewyorktimes.com
TV writer Phil Rosenthal, the showrunner behind Everybody Loves Raymond, was even asked to develop the show for a Russian audience because of its success. He even went on to film a documentary about the experience, called 'Exporting Raymond'! But it didn't end with Russia - there was also international success with Poland, India and Egypt. Surprisingly, the British adaption didn't manage to get past the pilot!
Phil Rosenthal was hired because of Frasier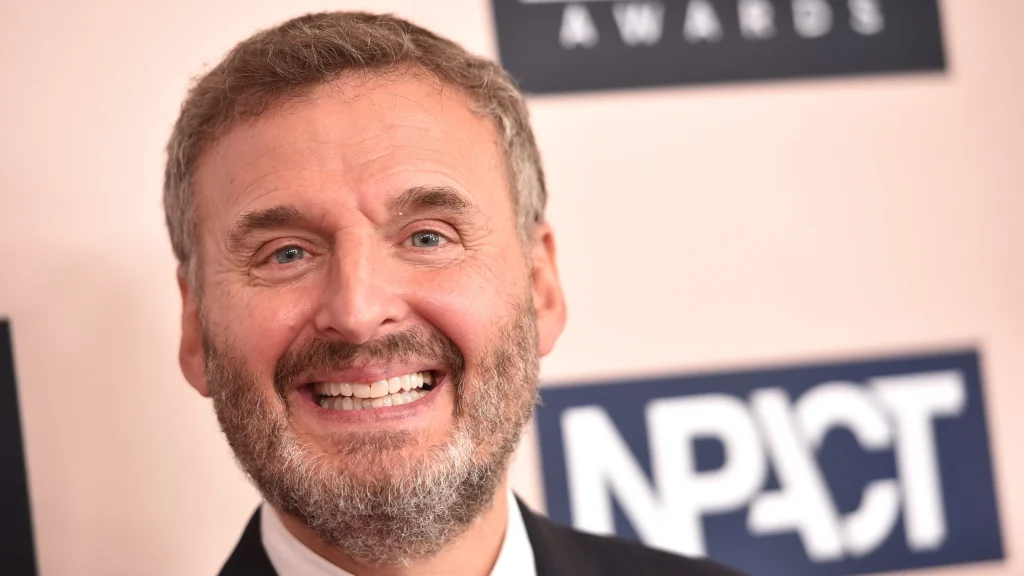 image source: deadline.com
Phil Rosenthal was already having big TV success before he took on his writing responsibility for Everybody Loves Raymond, and he had a script idea for an episode of Frasier which he sent to the production company of David Letterman. In response, he instead got considered for the role of Everybody Loves Raymond writer - which is a success any way you look at it!
The show made Ray Romano the highest paid actor on TV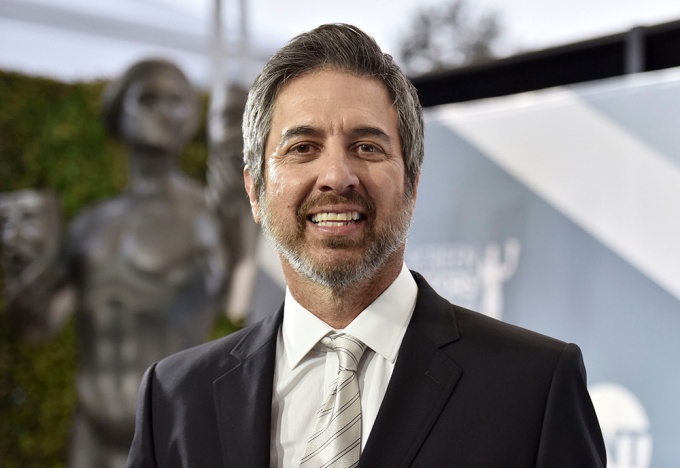 image source: hollywoodlife.com
There's no doubt Ray Romano was making big bucks as a result of the success of the show, but during its actual run, he was officially the highest paid actor on television at the time. He was earning a whopping $1.7 million
per episode
! Unfortunately for the other actors that high figure didn't translate for everyone, as not everyone on the show was making as much as the leading man!
There was almost an Everybody Hates Robert spinoff!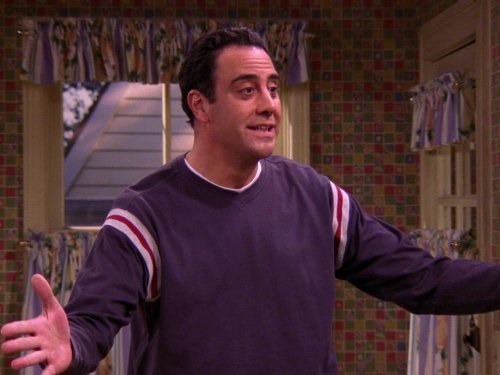 image source: imdb.com
Writer Phil Rosenthal also pitched the idea of a spinoff show focused on Robert. The concept of the show would be following Robert as he made the move to Pennsylvania in order to become a gym teacher! The channel CBS wasn't very enthusiastic about the idea, though, and it never really took off. It would have been hard to compete with the success of the original show. What do you think, would you have watched it?
It was nominated for 69 Emmys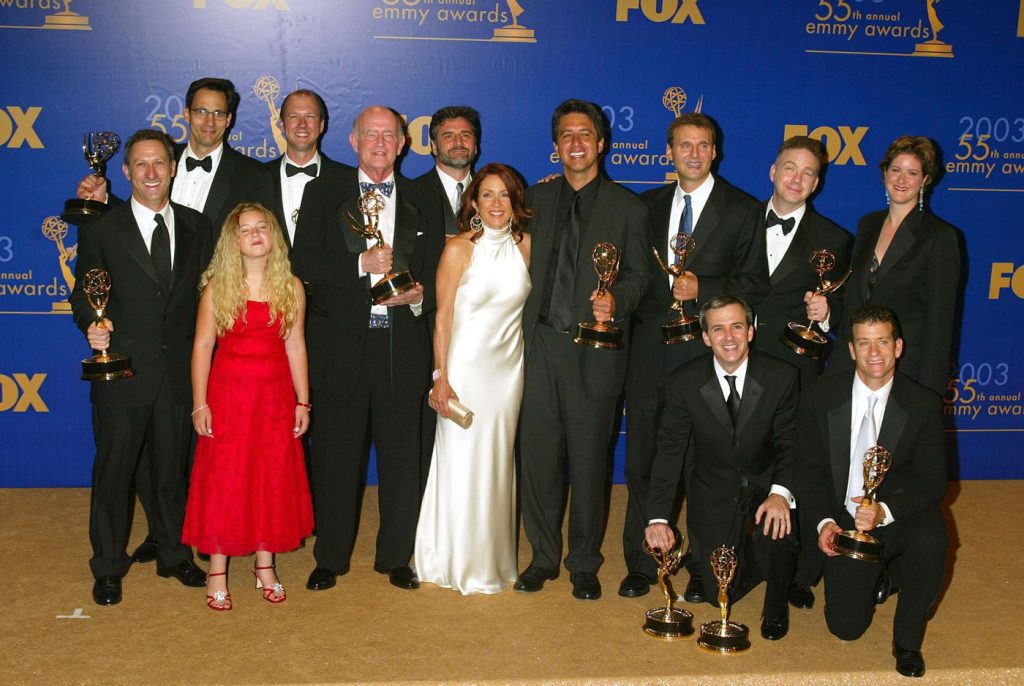 image source: vox.com
Unsurprisingly, Everybody Loves Raymond was nominated for a fair few Emmys: 69, in fact! Not only was the show nominated for this amount of Emmys, but every single main cast member bagged an Emmy win for their role in the show - except Peter Boyle. Boyle, who played Frank Barone, was nominated more than once but never actually won any of them unfortunately!
Robert was actually younger than Ray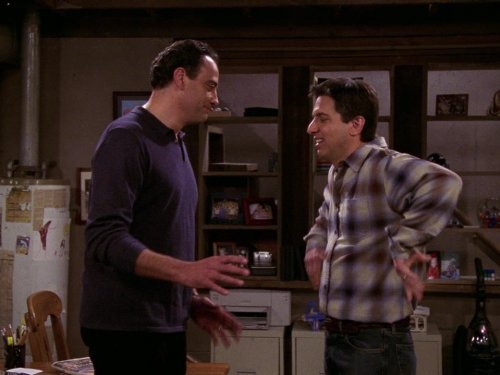 image source: imdb.com
In the show, Ray's brother Robert is actually the older sibling. In reality, the actor who played Robert, Brad Garrett, is actually younger than Ray Romano. You really can't tell, though - and most shows these days get away with casting people much older or younger than their roles! Not only that, but Doris Roberts who played Marie Barone is actually 10 years older than Frank Barone, her on-screen husband.
Ray Romano's real father starred in the show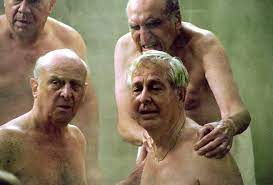 image source: instagram.com
You'd think that if Ray Romano's real life father was going to star in his hit show, he'd play his actual father on the show too! Although that didn't happen in the end, Ray Romano's real father did still appear in the show. Albert Romano bagged the role as a friend of Frank Barone's from the lodge. In real life he worked as an estate agent, and sadly he passed away back in March 2010.
The rest of the cast were actually annoyed about Romano making so much money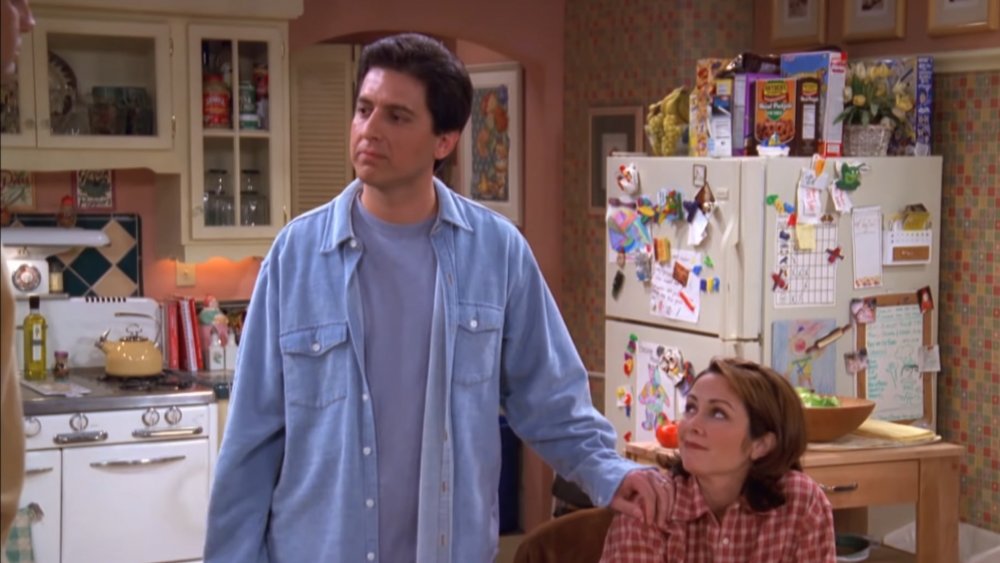 image source: looper.com
We mentioned that Romano was not only making more than the rest of the cast per episode, but was also the highest paid actor on television at the time. How did the rest of the cast really feel about that? Well, apparently they were pretty annoyed... Brad Garrett actually planned a walkout over the pay discrepancy, which was actually huge: the rest of the cast were only getting $160,000 per episode when Ray was getting over a million!
Brad Garrett was having marriage problems during filming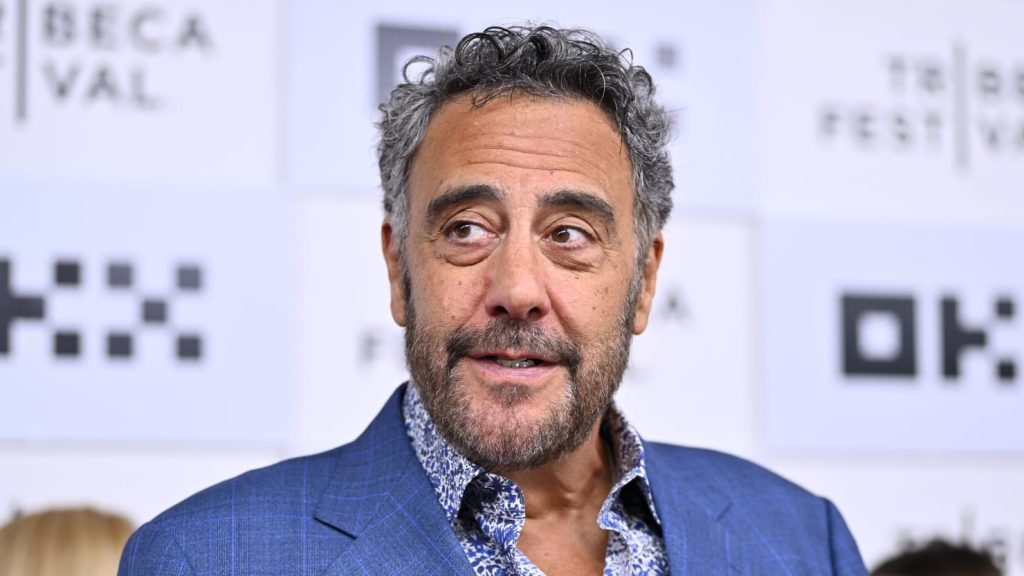 image source: thedailybeast.com
Garrett actually proposed to his girlfriend on the set of the show, and while she happily said yes, the pair divorced in 2007 while the show was still running. Their issues started a long time before they officially divorced, but Garrett never wanted to let that show during filming so he had to act as though everything was good! He managed to keep the marital problems secret both from his on-set family and his family in real life.
Patricia Heaton was sued by her old assistant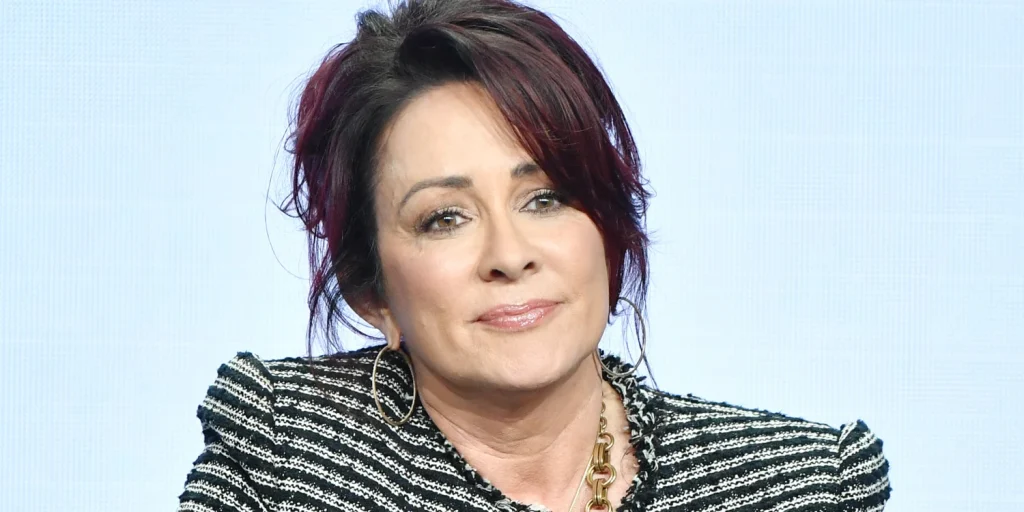 image source: thetodayshow.com
Actress Patricia Heaton played Debra Barone on the show, and during her professional career, she had an assistant named Jennifer Lee - who later went on to sue the actress for forced overtime and unpaid wages. She claimed that, while she was hired to work no more than 20 hours a week, she worked much more than that without compensation. She also stated that when she brought up the issue with Patricia before officially suing her, the actress fired her!
Boyle was cast because he was annoyed when he turned up to his audition!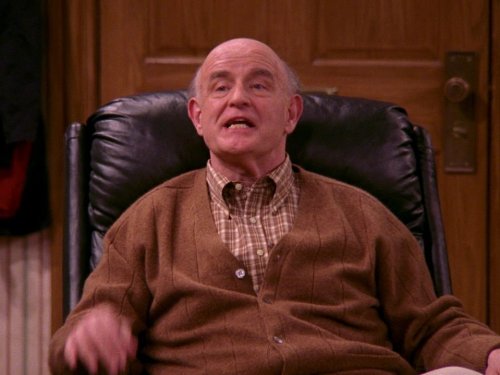 image source: imdb.com
As an actor, you surely want to make a good impression when you turn up for an audition, which usually means not being in a mood when you get there. With actor Peter Boyle, this actually worked in his favor. After a few issues getting to the audition, including not being able to get onto the lot, not being able to find a parking space, and then being told the auditions were in a different place altogether! When Boyle finally got to the right place, he was pretty annoyed - but this fit the character he wanted to play, so he got the part.
Brad Garrett had doubts about Ray leading the show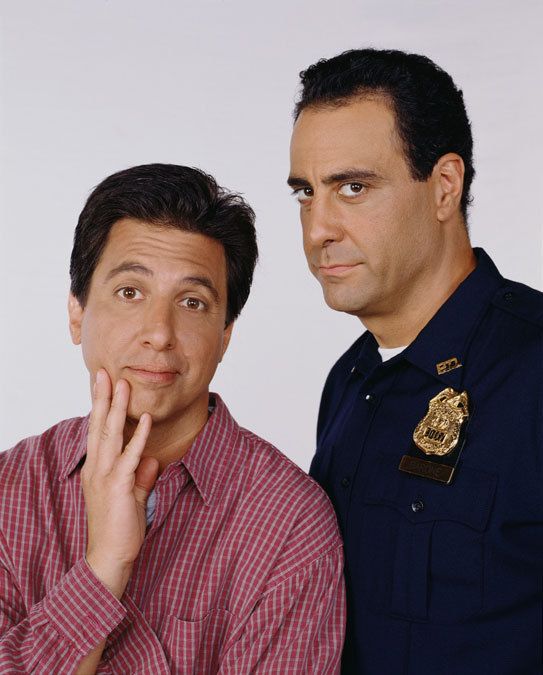 image source: pinterest.com
When they first met, Garrett didn't feel confident at all about Ray's ability to lead the show. He felt that Ray looked and felt too young for the part, and that he felt they were "doomed". Garrett said he wanted to "flee" the show. Luckily, he stayed on, and was quickly proven that his first impression had been wrong! He and Ray went on to be friends and Garrett later spoke about the close relationship they developed.