Cheapest States to Buy a Home: Ranked
By molly atherton
4 weeks ago
Gone are the days that people buy homes wherever they wish! Ever changing house prices and frequent cost of living changes, means that, we don't choose where to live, it chooses us. New York might be your dream destination, but Nebraska might be your only option...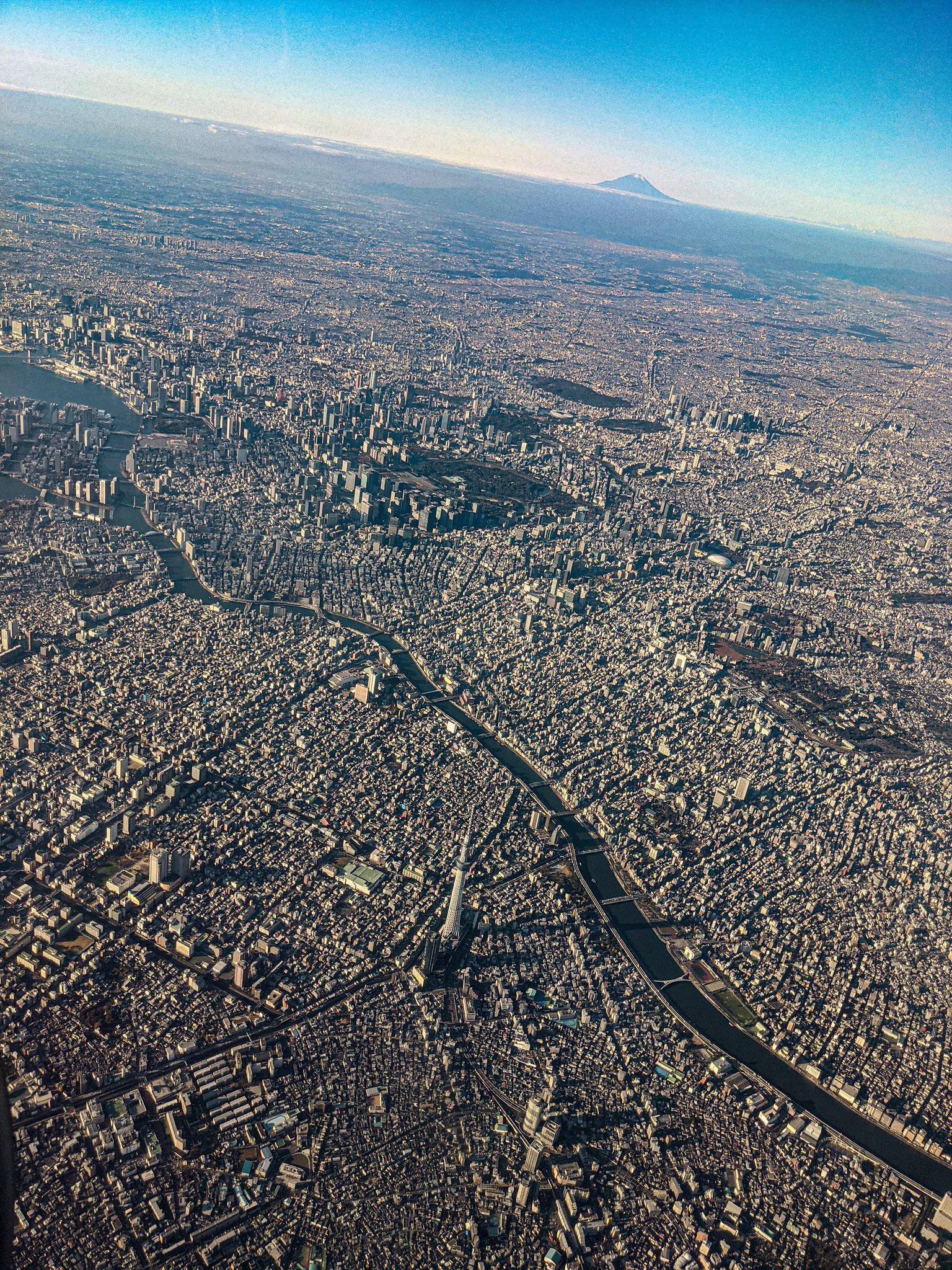 Image Source: Reddit
From the East to West coast, this article will dive into everything you need to know before buying the best value home in the US. The best value state? You decide!
Iowa
In 2023, Iowa is currently the cheapest state to buy a house in, with prices at about $147,800. This is a huge contrast to states like New York the best value state on this list!
(Image/ Source: ruhlhomes.com)
As this Midwestern state is the biggest producer of corn in the country, there's plenty of farms as well as cities and in Iowa for those who what a balanced lifestyle.Original content sourced from Femanin.com
Indiana
Here you can grab a house for $141,700 on average, and estimated monthly mortgage payments come in at just over $670, so you can make your money go a bit further here!
(Image/ Source: indystar.com)
A cheap cost of living as well as low crime rates and great education opportunities makes this a great location to settle down in and start a family!
Ohio
Ohio claims the bronze spot on the list. Another Midwestern state, Ohio has a median house price of $145,700 in 2023, which requires just 11% of the average person's income.
(Image/ Source: nbc4i.com)
The cost of living might be appealing and there might be more to do here, but the state comes with it's drawbacks such as harsh winters, and poor public transport!
Nebraska
Nebraska has a median house price of $155,800; meaning people will pay 11.19% of their income on a mortgage payment, which is about $740.22. Nebraska offers a great mix of farms and cities too!
(Image/ Source: jacquelarabee.modernrealestateco.com)
With it's affordable cost of living, it's low crime rates and strong sense of community nebraska is a great place to call home! Would you buy a home here?
Kansas
Kansas and Nebraska are very similar, but Kanas actually has cheaper homes, as homes costs $151,900 here. Like the other states, Kansas has plenty of farms, so many jobs available!
(Image/ Source: mararkcr.top.com)
The state is rich in history to delve into, and the food culture is one of the best in the country! You can also buy a home in Kansas City, if rural isn't your thing!
Mississippi
Mississippi is a lot different from the farm states we've listed! Here, you can buy yourself a home for around $119,000, which will take just 11.21% of the median household income.
(Image/ Source: zillow.com)
Utility bills are 9% lower than the national average; this makes Mississippi an all round, low-cost destination to settle in! it also has a ton of southern charm!
West Virginia
Monthly mortgage payments here are estimated to be $568.23, which compared to other states, isn't bad at all! If you like spending time in the great outdoors, it might be the state for you!
(Image/ Source: unitedcountry.com)
Other bills are also cheaper than the national average too, such as groceries which are 5% lower than the rest of the country! This state is also very easy on the eye...
Oklahoma
A little bit more expensive than the likes of Mississippi as we climb up the list, Oklahoma has a median home price of $136,800... which is still on the cheaper end of the scale!
(Image/ Source: trulia.com)
The overall cost of living in Oklahoma is lower than in other parts of the country as aspects such as healthcare and utility bills are lower than average!
Michigan
Michigan has some great cities, industries and natural scenery to offer its residents. Homes here cost around $154,900 on average, which takes just 11.7% of a standard household income.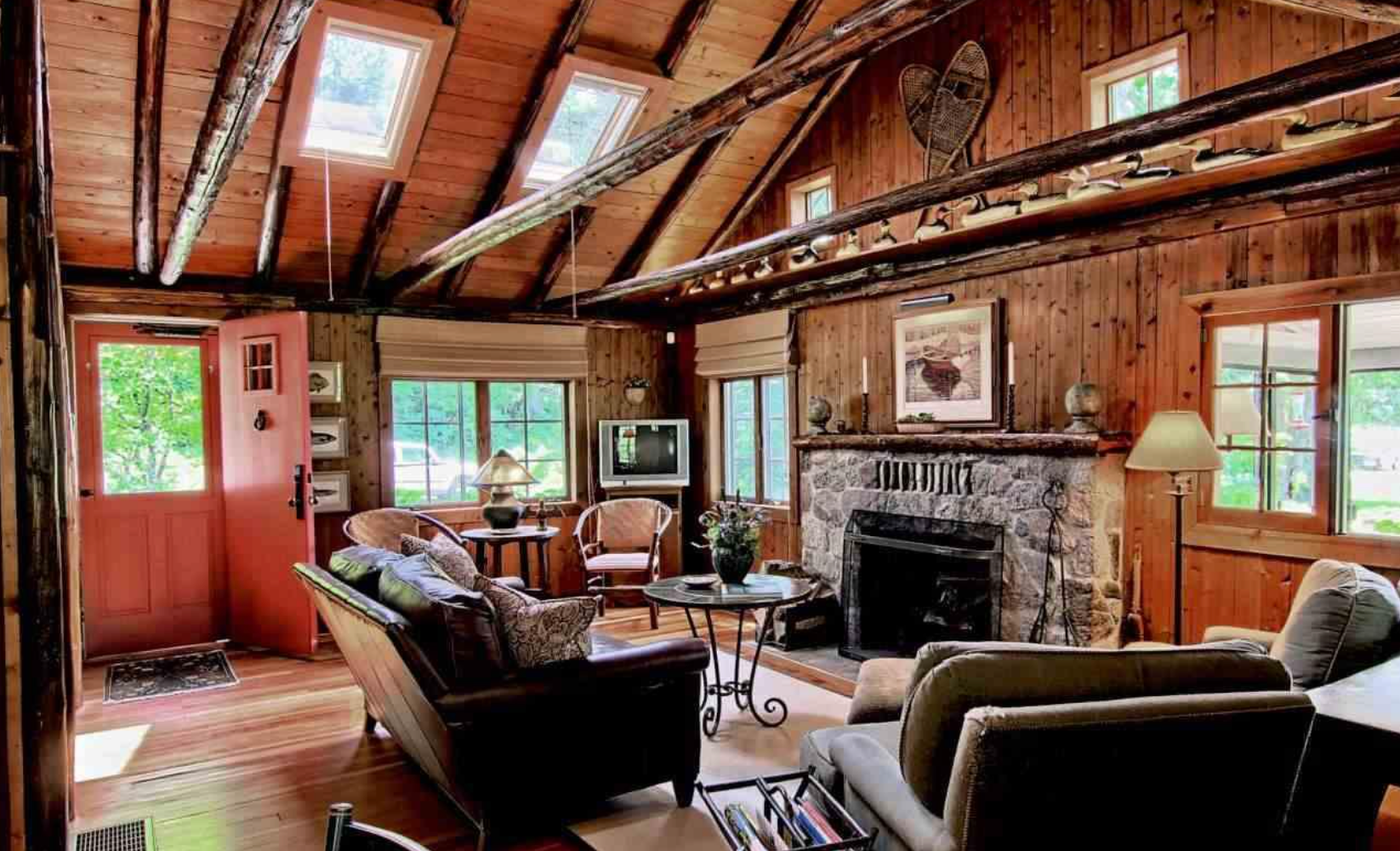 (Image/ Source: markhagan.com)
If you love water, Michigan is one of the cheapest states to buy a house with the coast nearby, the freshwater coastlines will provide endless, affordable fun for the family!
Arkansas
In 2023, Arkansas house prices currently stand around $129,000, this definitely puts it in the more affordable areas to live, as monthly mortgage payments average $607.19.
(Image/ Source: coldwellbanker.com)
For retirees who want to get the most out of their pension, this might be a great choice! The state features stunning lakes and hot springs that provide endless fun!
Alabama
The median home price here jumps up to $142,700, which is a fair few thousand more than Arkansas. You'll be expected to pay 12.2% of a median household income to buy here.
(Image/ Source: oldhousedreams.com)
Alabama is an all-round inexpensive state to reside in. It also has a rich history, and a plethora of stunning beaches, meaning cost free days out too!
North Dakota
In North Dakota, you can expect median home prices to be around $193,900, while the median income is just over $90,000. This means homes here take 12.27% of the median household income!
(Image/ Source: preferredminothomes.com)
Other advantages to living in North Dakota are that it's one of the most tax-friendly states in the US, and it has been rated as the happiest state in the country!
Kentucky
A median home in Kentucky will set you back around $141,000, making it the thirteenth cheapest state to buy a house in. There truly is something for everyone in Kentucky, too!
(Image/ Source: uphomes.com)
So what's so special about Kentucky? Despite the low cost of living and low tax prices, the state is in a central location, meaning visiting family will be easier!
Missouri
In Missouri, the median house price is currently just over $157,000. As the average household earns $72,300 per year, 12.4% of that will go towards a home! Renting is also cheap here too!
(Image/ Source: rockethomes.com)
Missouri is famous for its super cool blues and jazz scenes, and is home to one of the largest beer producers in the country. If this sound like your jam, it could be a location for you!
South Dakota
House prices in South Dakota average $157,200. The typical mortgage payment here is $800 per month! South Dakota has a huge agricultural industry, meaning lots of job opportunities!
(Image/ Source: millsproperty.com)
There are tons of tourist attractions in South Dakota, including Mount Rushmore. This means that the state generates lots of income each day, making it one of the nicer states to live in.
Pennsylvania
The median home price in Pennsylvania is $180,200, which is a bit of a jump from South Dakota. This means you'll be expected to $856.15 each month in mortgage payments.
(Image/ Source: realtynetwork.net)
With friendly locals and lots of outdoor recreation, this state is a breathtaking location to settle in. If you're looking to retire here, expect generous tax cuts too!
Wisconsin
You can get a property for $180,600 here, and monthly mortgage payments are an average of $858.05. As median salaries are around $80,300, a home will take 12.82% of your household income.
(Image/ Source: architecturaldigest.com)
Pros of living in Wisconsin include quality healthcare, top-rated public education, and picture perfect scenery. A beautiful location that everyone can enjoy!
Illinois
A little bit pricier than other states, as homes usually go for around $194,500 here. As average incomes are about $85,000, you'll pay 13.05% of your household income on your home!
(Image/ Source: zillow.com)
Illinois is home to Chicago, and it seems the luxury of famous US cities comes with a price! This state is still relatively cheap considering this!
Texas
While homes in Texas are cheaper than in Illinois (the median home price is $172,500) average household incomes are lower. This means you'll be spending more of your income on your home!
(Image/ Source: starlighthomes.com)
If you decide to settle here, you'll have plenty to enjoy; fantastic Tex Mex and diverse landscapes. Home to a rich music culture, you will see some of the best music in the world.
Georgia
In Georgia, the median price you'll pay for a home is $176,000. Again, it's cheaper than other states on the list, but these homes will take 13.43% of the median household income.
(Image/ Source: appalachian-realty.com)
Georgia is rapidly expanding in its variety of businesses meaning there are many job opportunities for those who are considering buying a property here!
South Carolina
In South Carolina, the median house price is $162,300, and average salaries are $68,700. This means that you'll pay 13.47% of your household income on your home... a popular state for budding house buyers!
(Image/ Source: huntllc.com)
Although South Carolina as lots of luxuries to offer at a decent price point, there might be a reason for it! They have the fifth highest property crime rate!
Minnesota
In Minnesota, homes cost a lot more. This is because wages tend to be higher ($93,100 on average). The median house price in Minnesota is $223,900, costing 13.71% of your household income!

(Image/ Source: rockethomes.com)
Although ranked as a cheap state to buy a house, they have some of the highest taxes in the whole country! Something to think about if you want to relocate here!
North Carolina
North Carolina is a little more pricey than its southern sister. The median house price here is $172,500 ($10,000 more than the South) and accounts for 13.87% of a standard household income.
(Image/ Source: bankrate.com)
Although this isn't an expensive location to buy a home in, North Carolina is susceptible to natural disasters and is the 3rd most hurricane prone state in the country!
Tennessee
You can bag an average home in this state for around $167,200, and should expect to pay $794.39 each month for your mortgage (around 13.9% of your average income).
(Image/ Source: knoxnews.com)
Despite its great music and top-tier whiskey, high crime rates and criminally low wages make this state make to live in! You can get the house, but it's hard to keep it up!
Maine
In the state of Maine, median house prices for 2023 are around $190,400. As average household incomes consist of $75,700, homes will account for 14.34% of people's salaries.
(Image/ Source: trulia.com)
Maine also has great opportunities for children in terms of education. As this is a more affluent area, it comes with an overall higher cost of living.
Louisiana
Louisiana is becoming a pretty desirable state! Houses average $163,100, so are on the cheap side, but wages tend to be lower (they're currently $64,700, so trailing behind others).
(Image/ Source: homelight.com)
As well as being on of the pricier places to buy a house, Louisiana is also susceptible to hurricanes! It also has a pretty poor healthcare system...
New Hampshire
Just like Minnesota, average incomes are higher here, and are a median of $98,200 in 2023. This takes 15.19% of an average household income, with monthly mortgage payments of $1,243.37.
(Image/ Source: wikipedia.org)
With an overall high quality of life, stunning landscapes, low crime rates, and great education opportunities, New Hampshire is an all-round beautiful place to live!
Connecticut
The median house price in Connecticut is $275,400, nearly double the price of homes in Iowa. Residents in Connecticut earn $102,600 on average, which accounts for 15.3% of their income.
(Image/ Source: nytimes.com)
The home of both Yale University and ESPN, it's a thriving state that has tons of culture, personality and a great education system for those with a family.
Wyoming
In Wyoming, the median house price is $220,500, and monthly mortgage payments are $1,047.62. As average household incomes are $81,900, the income-to-mortgage ratio is 15.35%.
(Image/ Source: trulia.com)
It also has a low population, so lots of space for residents! Although slightly pricier than Connecticut, the taxes are much better for our wallets!
Vermont
House prices increasing rapidly in Vermont. In 2023, the median price for a home is estimated to be $227,700, and payments for a monthly mortgage are expected to be $1,081.83.
(Image/ Source: vtdigger.org)
Vermont has limited job opportunity, and is also the 10th most expensive state in the country in terms of all-round cost of living, so is it really worth it?
New Mexico
The average house price for New Mexico stands at around $293,325, which is relatively affordable for many high income households - the good news is, it's also a good investment opportunity!
image source: valdezandassociates.com
The median household income is below the national average, meaning that many people struggle to buy in this state even though prices are lower than other big states.
Delaware
The average house price if you're looking to buy in Delaware is around $369,846. The good news about buying a house in here is that this state has one of the lowest tax rates!
image source: peninsulade.com
Delaware is an extremely convenient location, and is close to beaches and other state parks! Price houses will only increase, so if Delaware is for you, then act fast!
Florida
If you're looking to set up in the sunny state of Florida, then you're looking at around $377,000 for an average house. There are many places to chose from that all differ in price!
image source: mashvisor.com
Although the magic of Disneyland graces Florida, it means that the state is densely populated which results in very unfriendly locals who don't want you around...
Alaska
If you'd rather escape a huge tourist city and looking at houses in Alaska instead, it'll cost you around $417,500 on average! You'll need a hefty down payment to buy here!
image source: alaskahomesearch.com
You pay for so much more than the property itself, rather for its stunning views and good quality of life that the state brings. However, other bills are above the national average.
Arizona
If you're browsing properties in the desert state of Arizona, you'll be looking at around $420,310 on average for a family home. You'll also need to have a very high credit score to have any hope.
image source: kbhome.com
For many, Arizona is a location that they will not reside in due to it's unbearable heat. If an icy winter isn't your idea of a christmas miracle, then Arizona is a good choice!
Maryland
This historical state boasts house prices around $425,000 as the current average, and it's no surprise really when there's so much to see and do! There's also a heft cost of living price too!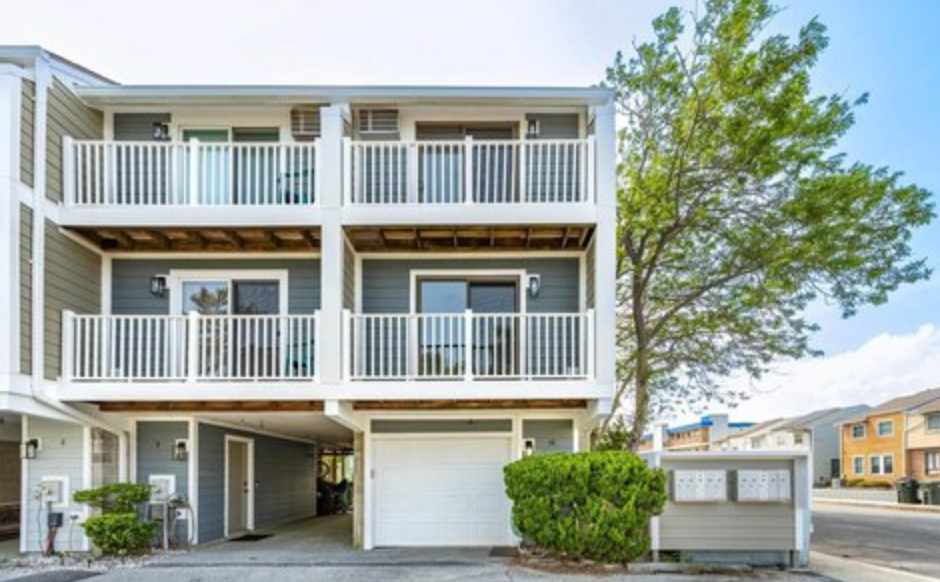 image source: realtor.com
Although Maryland has an incredibly high cost of living, there are incredible employment opportunities, and the state has a great mix of small towns and cities!
Hawaii
If you're looking to escape to the beautiful state of Hawaii and buy a home there, you'll need to expect price tags around $428,700 based on the market in recent years.

image source: sothebysrealty.com
The reason costs are so high in Hawaii is because of its beautiful scenery and it's laid-back lifestyle, a better choice for retirees rather than working professionals.
Rhode Island
House prices on average in the state of Rhode Island is around $435,044, currently, and the good news is that the cost of living in this state is relatively low compared to others!
image source: properties.lefigaro.com
If you are retired, your taxes will come in higher than average. It's a great option for those who want to have the New York lifestyle without paying the prices.
Idaho
The housing market in this state has got better in recent years, so it's a good investment opportunity to buy property in Idaho - and it'll set you back around $440,864 for a house.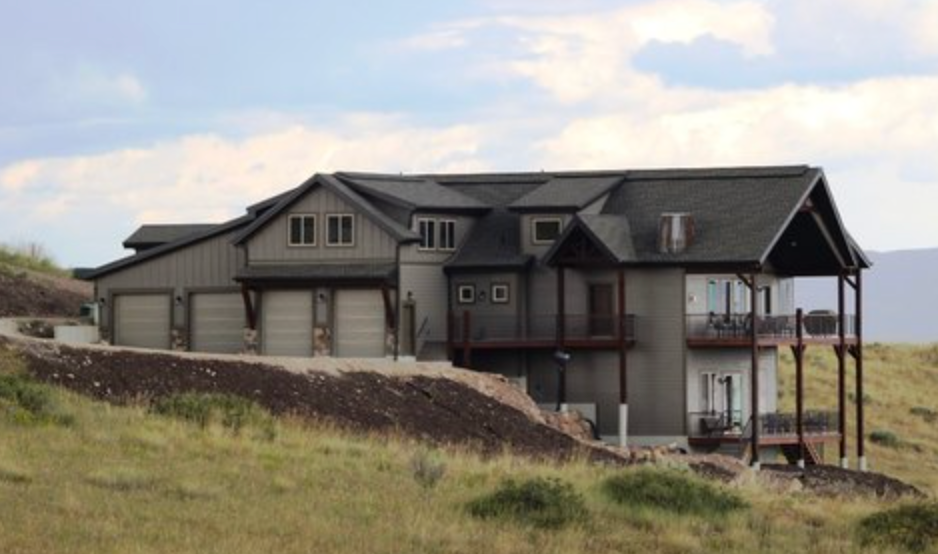 image source: realtor.com
Packed full of small town charm, it does mean there's not much to see or do here! The cost of living is not too expensive for its residents, and all necessary bills come in at below average.
Nevada
The average home in the hot desert state of Nevada will cost you around $440,990. The only trouble with this is that, in recent years, there haven't been that many houses on the market.
image source: reviewjournal.com
Nevada sits just slightly above the national average in cost of living. Las Vegas strip, has forced many people to leave and homelessness is on the rise!
New York
Some properties can cost millions if you're looking to be in the middle of the city in New York, but on average, a standard house will set you back around $441,462!

image source: financialtimes.com
The opportunities that the state offers are priceless, and people will pay millions a chance in the big apple. Living here means that you will be drawn into the fast paced lifestyle.
Virginia
The average price for a home here is around $445,000. Keep an eye on those prices, because they have been going up and up in recent years! Cities such as Arlington will set you back $750,000.

image source: propertypal.com
Virginia is home to the country's worst drivers, worst humidity, and if you have allergies, forget about it! However, Virginia has a low crime rate, and great schools!
Montana
Montana is a beautiful state, and the average house price is $447,068. You'll need a solid down payment, and a good credit score to have a good chance of buying property here.

image source: purewesterealestate.com
It's friendly locals, stunning views, and outdoor activities makes it a perfect location to settle down in. This is a popular choice for many real estate investors.
New Jersey
If you're looking to make an investment in New Jersey property, you're looking at around $487,868 on average, based on recent years. Some say that New jersey is the 'American Dream!'

image source: vectormoversnj.com
Studies have shown that on average, a New Jersey resident will spend over $900,000 in their lifetime on taxes. However, great healthcare and schools make it worth it!
Oregon
If you're looking for a nice new home in Oregon, you can expect prices around $496,690. The good news about property in this state is that prices do seem to be dropping in recent years!

image source: realtor.com
Oregon is the 5th most expensive state to live in, but only ranks 18th for average income rate, meaning you have to work to your limit to live here.
Utah
The average price for homes in Utah is $509,383 - and the property market is priced very high because this state is known for its high job opportunities and is high in demand!
image source: realtor.com
While being incredible expensive with low salaries, it is also prone to wildfires in the summer, and has some of the worst air quality in the country!
Colorado
Colorado is very much in-demand for people who want to live somewhere with stunning scenery - which is great news if you have around $540,838 to splash on an average house here.

image source: zoopla.com
It has been branded the best place to live in the United States. Pros about living in Colorado is that the economy is booming and it offers some of the best jobs!
Washington
Home to the president, house prices in Washington are, on average, around $578,460 - and you can also expect a high cost of living and built up traffic if you want to live here.

image source: rightmove.com
The cons... you will be paying lots on not only your property, but your other bills too! Washington has 5 potentially active volcanoes, so there are major risks.
Massachusetts
$590,457 is the average home price in Massachusetts, and this area is known for its steady housing market. This state isn't a very cheap place to live - although it is a beautiful place!

image source: keyrealtyservices.com
The price is high, and the cons that come along with it will make you wonder if it's worth it! Harsh winters, bad traffic, and a frequently corrupt government to name a few!
California
It might be no surprise that California is the most expensive state to buy property in, with an average of $741,789 for a house. The good news is, there's never a bad time to buy in California!

image source: managecasa.com
Many people are blinded by the glitz and glamor of California, but high rates of homelessness and income inequality in the state sheds a new light!