Celebs Who Have Been Accused Of Worshipping The Devil
1. Beyonce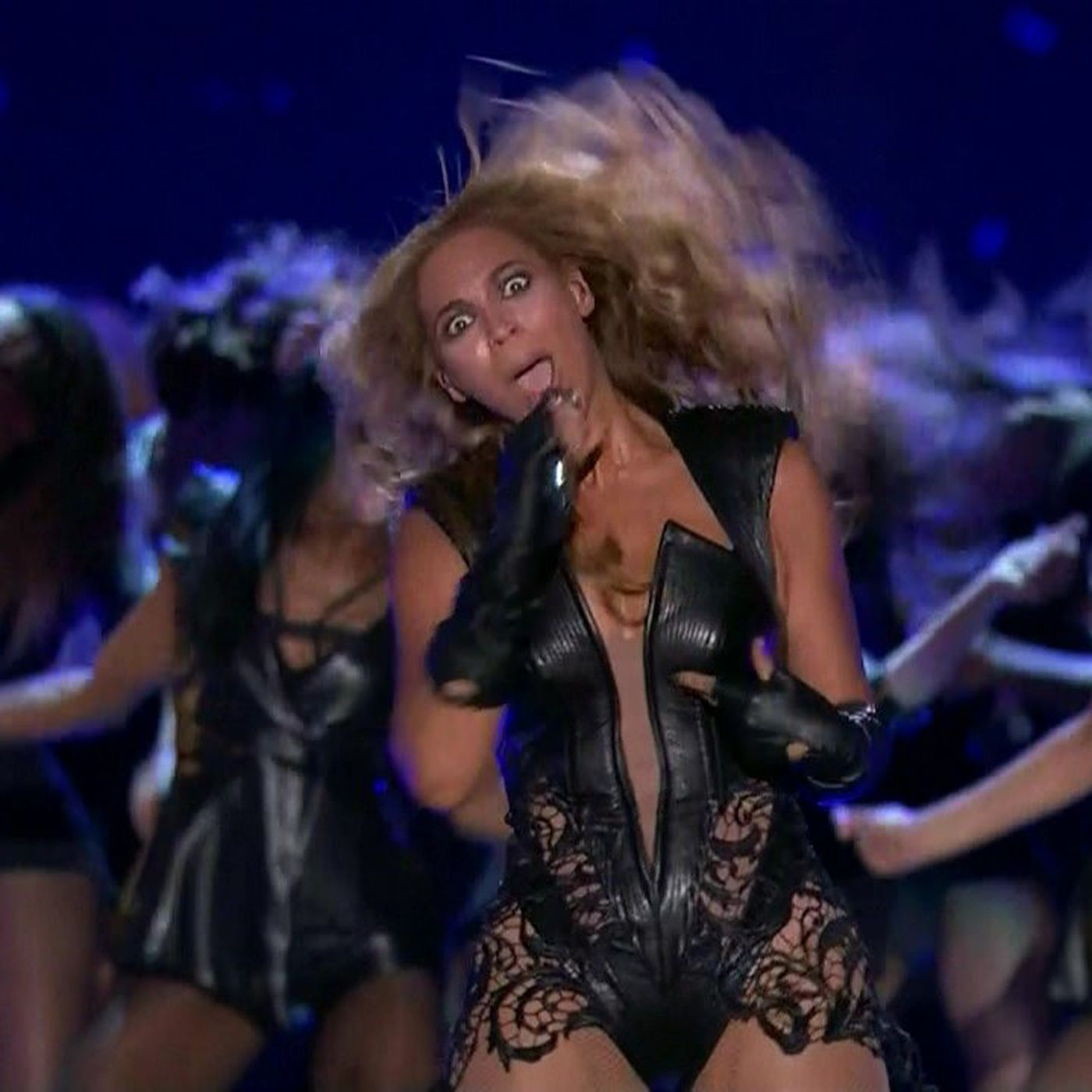 image source: sbnation.com
Queen Bee has long been accused of devil worship, with tons of YouTube videos, TikToks, podcasts, and articles claiming that she's sold her soul to Satan. She faced criticism from accusers for her Renaissance album, with claims that the album cover is a nod to the Four Horsemen Of Revelation, which is believed to represent the Antichrist.
2. Jay-Z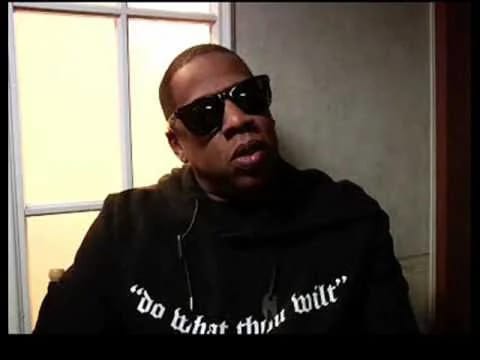 image source: reddit.com
It would make sense that Beyonce's husband would be accused of worshipping the same deity as her, as critics say that his use of occult symbols in his music videos are a sign of devil worship. Even MC Hammer accused him in a song, retaliating to Jay-Z's remarks about Hammer "going broke".
3. Rihanna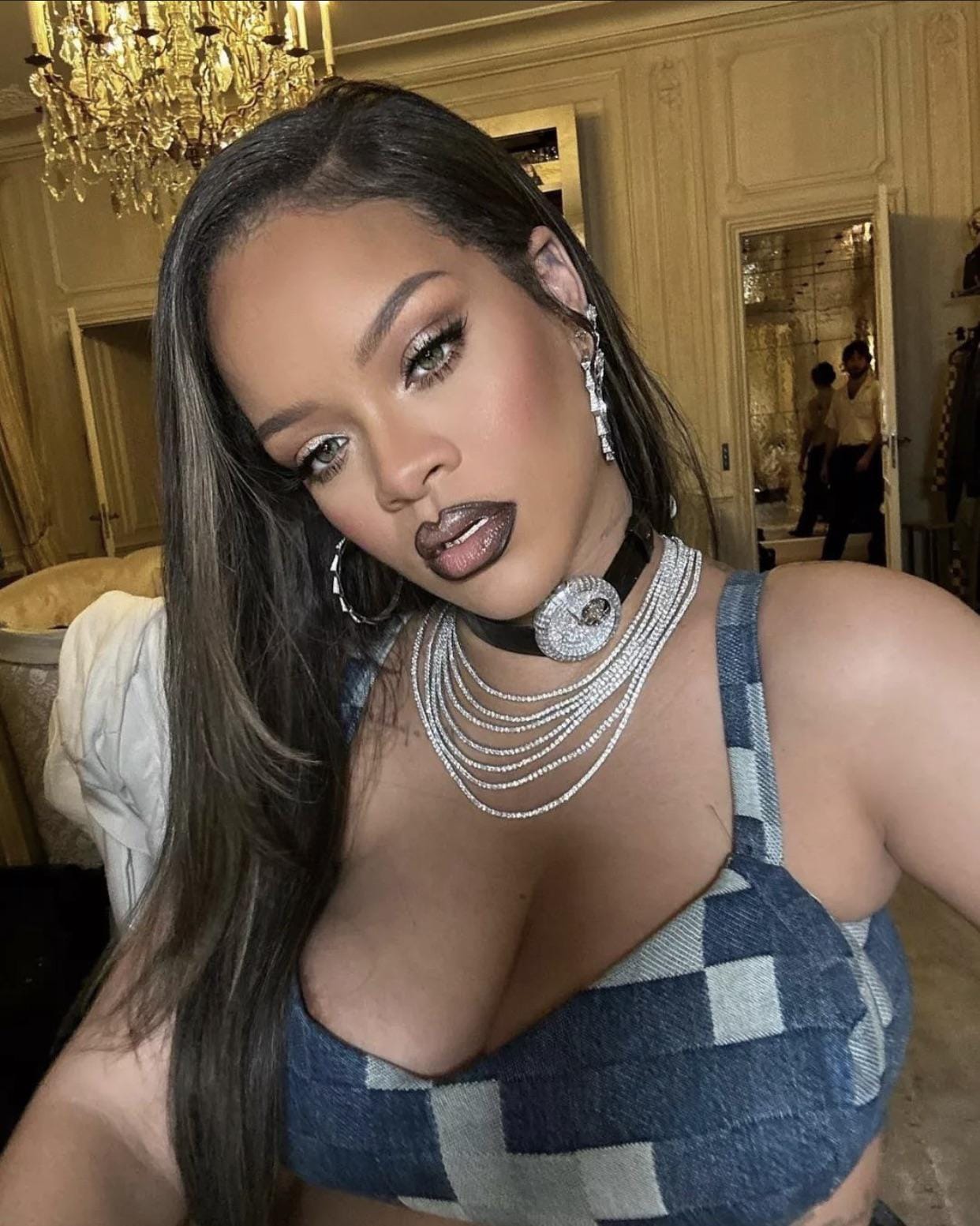 image source: reddit.com
The Super Bowl halftime show is massive and an honor for anyone booked to perform. So what a great way to make a statement, with millions of people watching worldwide. Rihanna put on a show described as "demonic" by author Brigitte Gabriel on Twitter, inciting lots of retweets in agreement. She certainly looked devilish in that red get-up!
4. Billie Eilish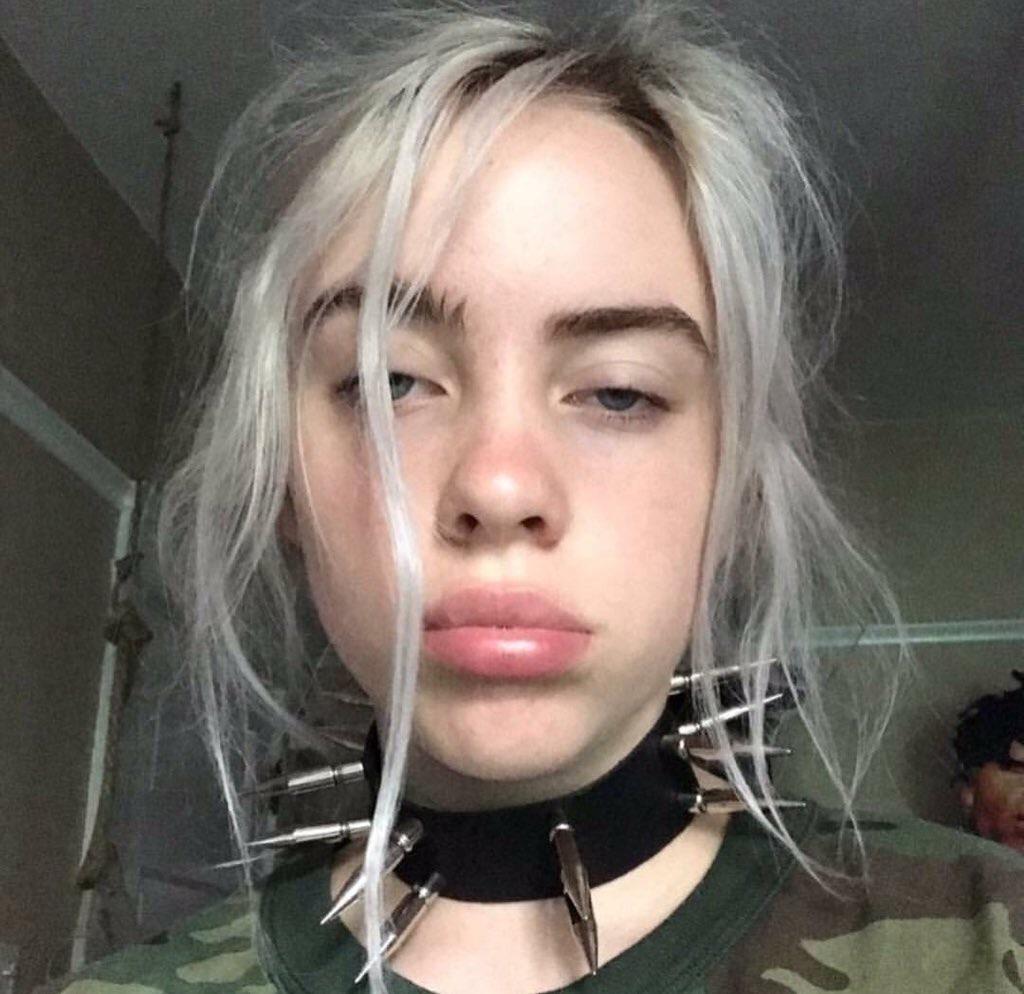 image source: reddit.com
Eilish released a song called "All Good Girls Go To Hell", inciting allegations of devil worship as she is accused of promoting Satan. With lyrics such as "my Lucifer is lonely", it's no wonder why people think she's affiliated with the devil. Whether she is or not, we're all talking about her which is probably what she wants!
5. Kanye West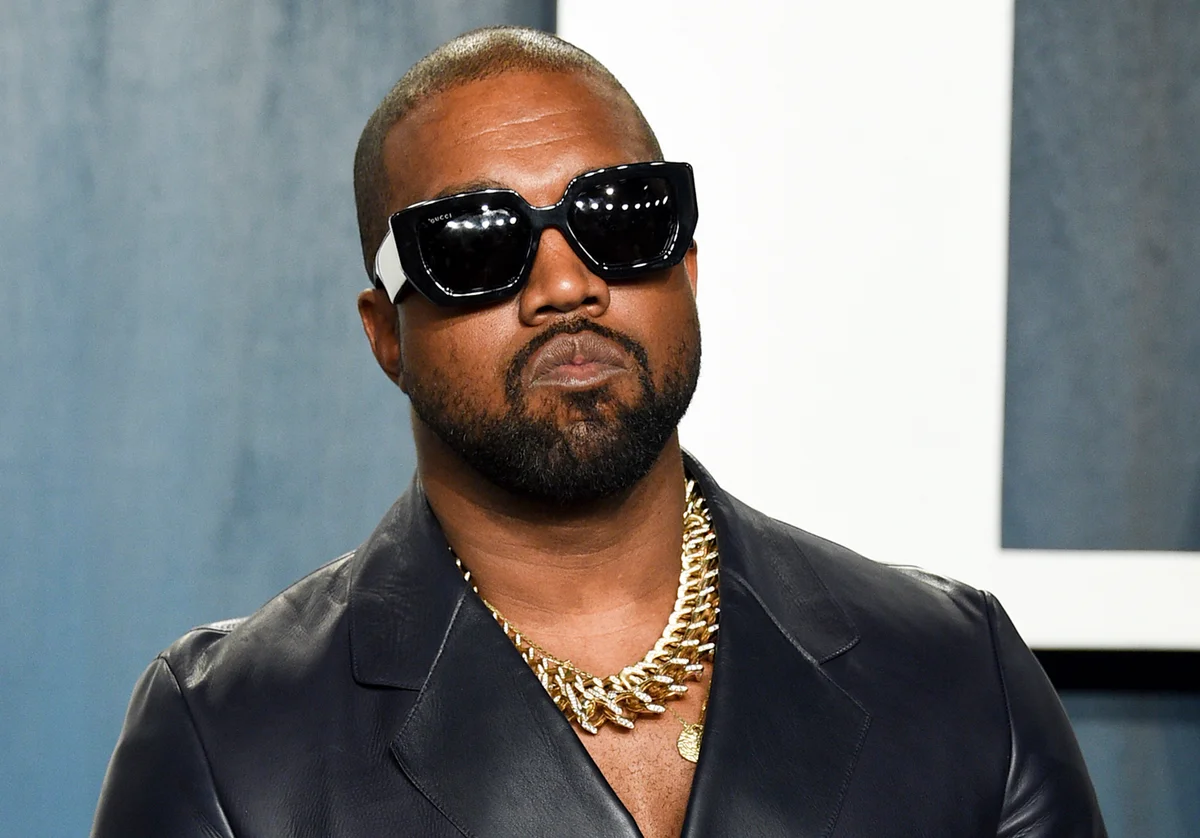 image source: theindependent.co.uk
Kanye has gone rogue over recent years, he now goes by Ye and runs his own Sunday Service. A video has resurfaced of Ye admitting that has sold his soul to the devil, as he makes the bold statement on stage. His album "Jesus Is King" was met by praise from The Church Of Satan itself, with them tweeting "Satan is the best friend Kanye ever had!"
6. Lil Nas X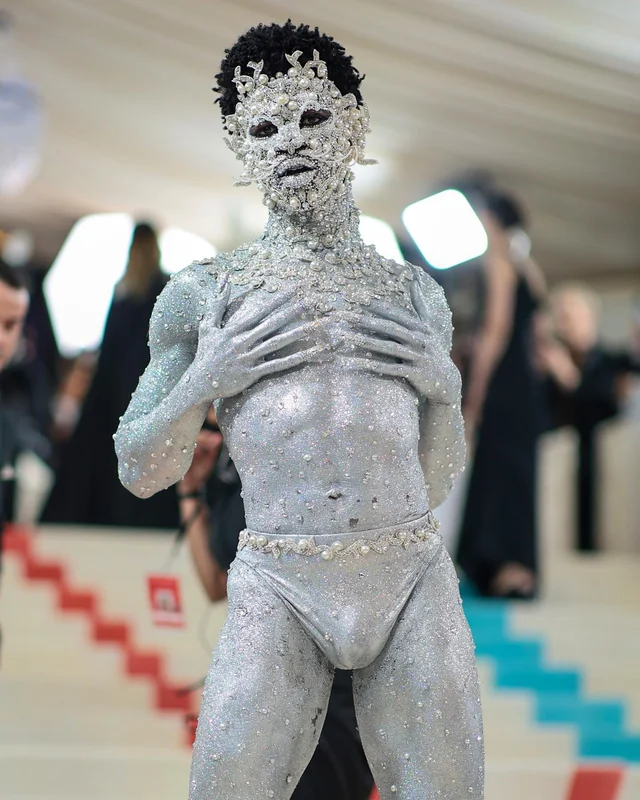 image source: reddit.com
Many celebrities are accused of devil worship due to the symbolism in their work and Lil Nas X is no exception. In the music video for his song Montero (Call Me By Your Name), the rapper can be seen giving Satan a lap dance. Ever the provocative artist, he even has a song called Satan's Shoes which promotes a pair of real life trainers containing human blood. Freaky!
7. Lady Gaga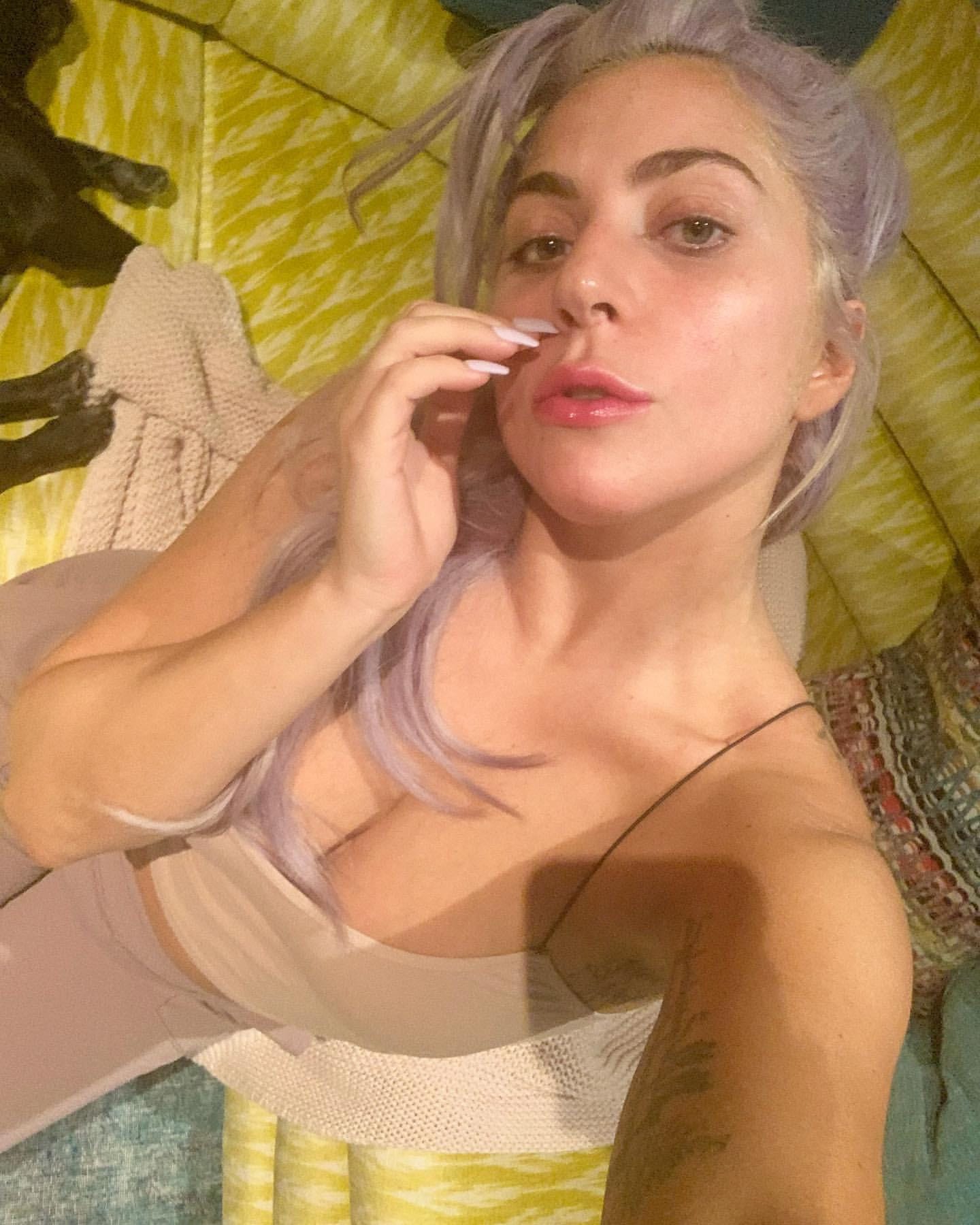 image source: reddit.com
Not one to shy away from controversy, Lady Gaga has been at the helm of accusations of devil worship, which she hasn't helped by blatantly stating she "swear(s) to Lucifer" when chatting to Jimmy Kimmel on his talk show. Her outfits and show props are often Satanic with some fans believing they're part of a ritual.
8. Sam Smith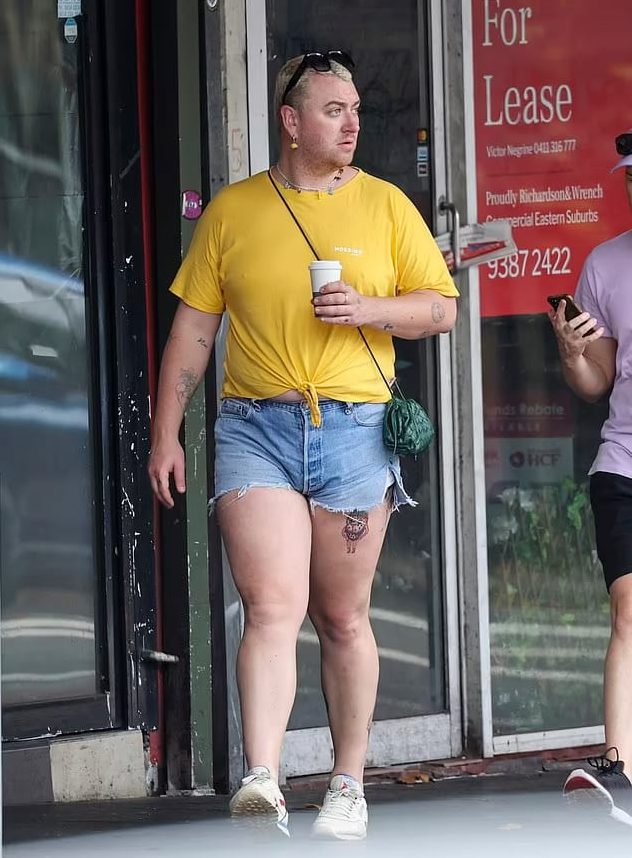 image source: reddit.com
Always one to cause a stir, Sam Smith's recent performance at the Grammys in 2023 can be described as nothing less than Satanic! With his devil horns, dancers in red and flames licking the stage, and not to mention the gyrating, it's no wonder why conservative groups were outraged! Sam even cancelled many shows due to the uproar - is this an admission of guilt?
9. Doja Cat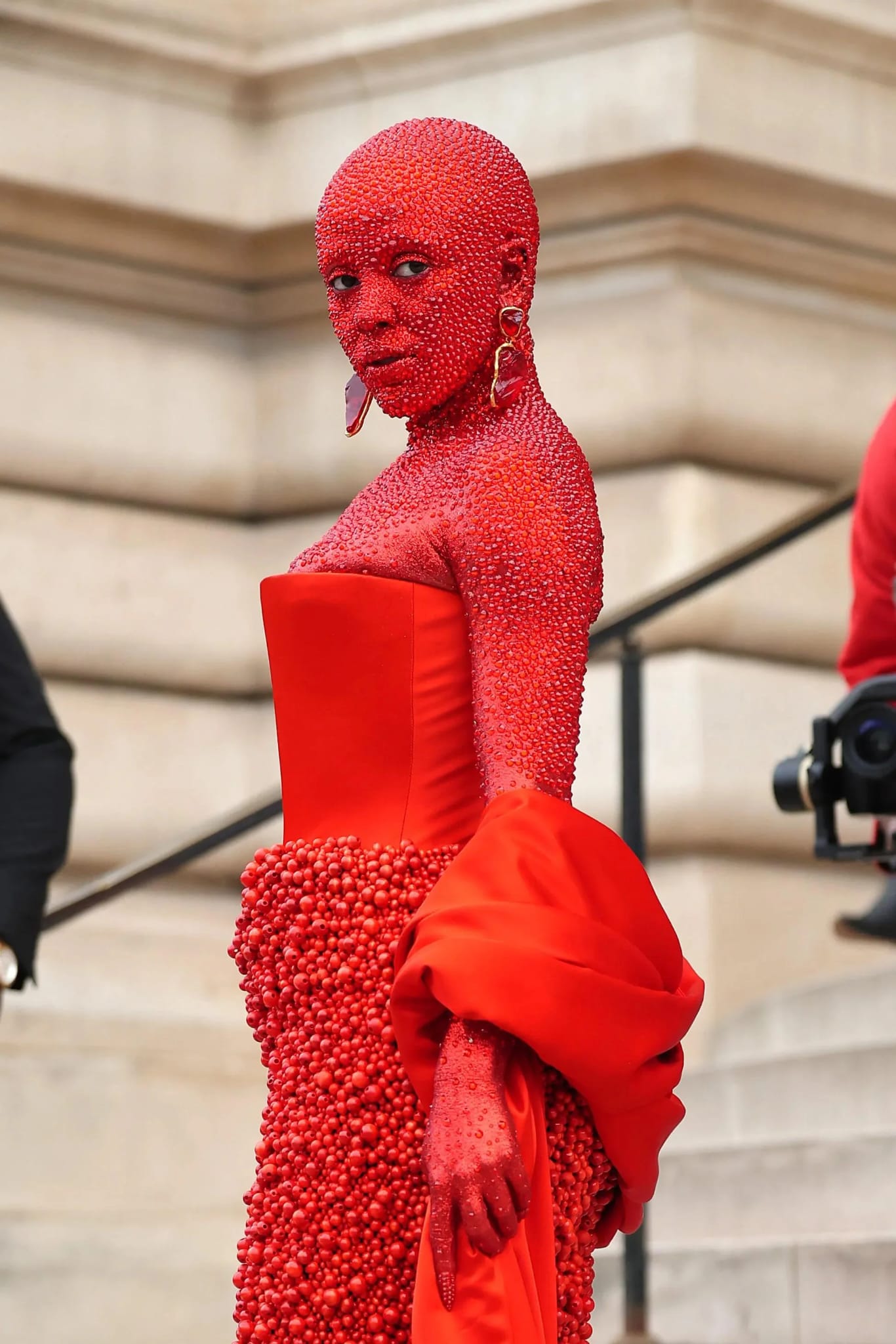 image source: reddit.com
Doja Cat seems to use the devil as a style icon, especially when she attended Schiaparelli's 2023 fashion show, covered head to toe in red crystals. Looking kooky as ever, it must've taken hours for her to be made up - that's some serious worship right there! Her socials have also took a recent rogue turn, suggesting some satanic business!
10. Taylor Swift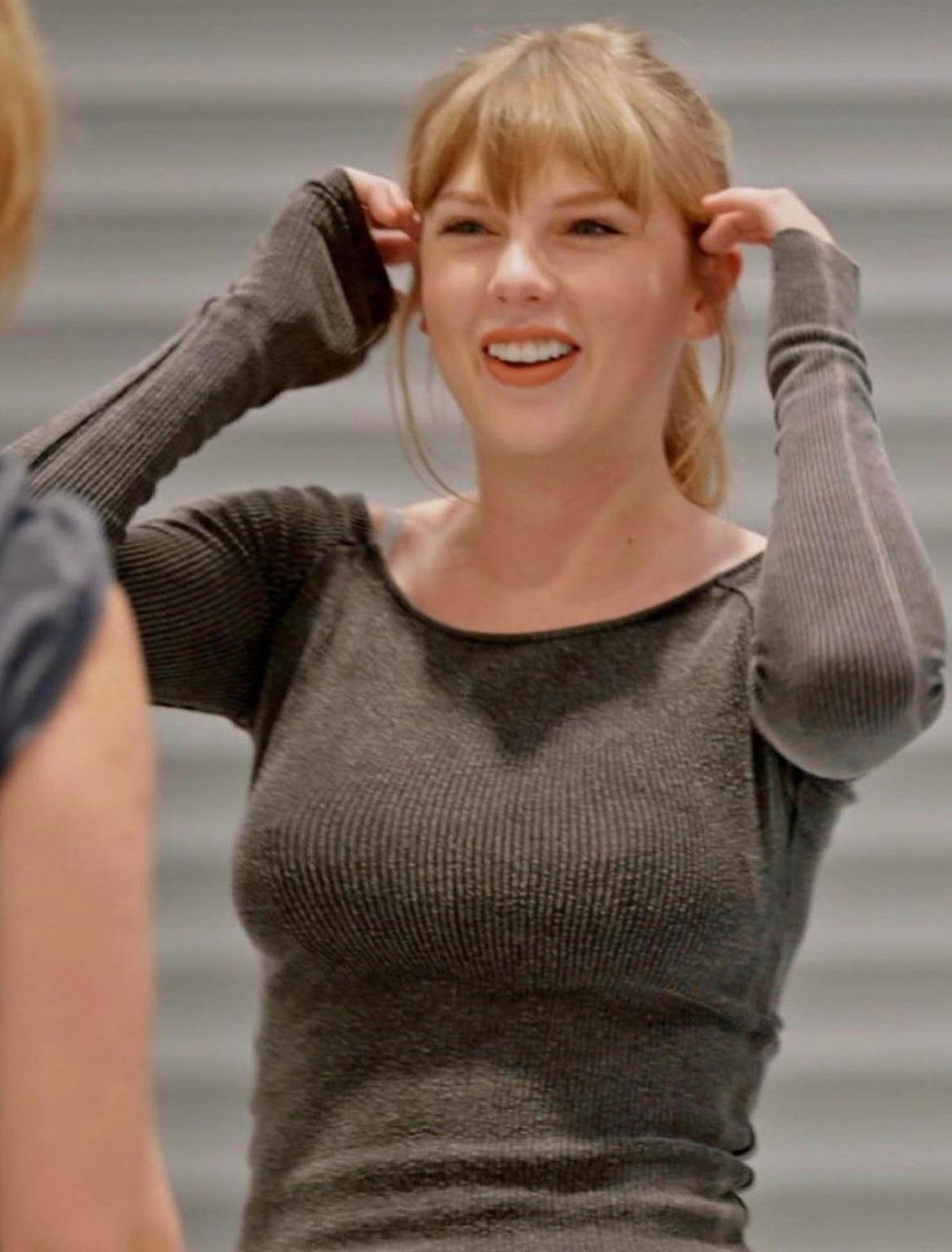 image source: reddit.com
If the theory of celebrities selling their soul to the devil in return for fame is true, then Swift has absolutely hit the jackpot. Selling out all of her shows on a recent tour, Taylor is huge at the moment, and some conspiracy theorists can prove why. Look up Zeena LaVey, daughter of the founder of The Church Of Satan, and tell us that Swift isn't her clone...
11. Katy Perry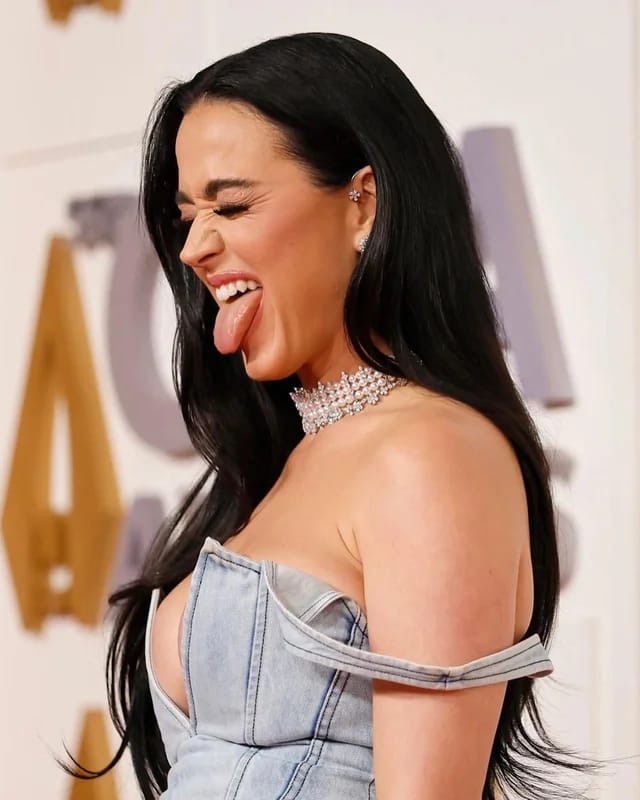 image source: reddit.com
Not only has Perry been accused of devil worship by YouTubers and TikTokers, her own preacher father has joined in on the finger-pointing! He has publicly called her a "devil-child" and said that she needs "healing", quite the statement coming from a man who has the capacity to influence his followers.
12. Eminem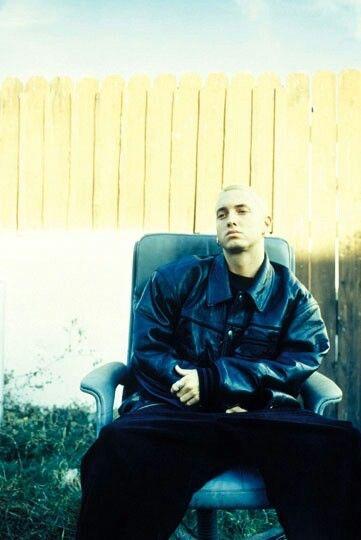 image source: reddit.com
The accusations against Eminem are self-fulfilled as he has produced scores of lyrics over the years admitting to selling his soul while referencing the devil. He even has a song called Devil's Night where the rapper says he makes "devil worshipping Satan music" - it's no wonder why fans are obsessed!
13. Marilyn Manson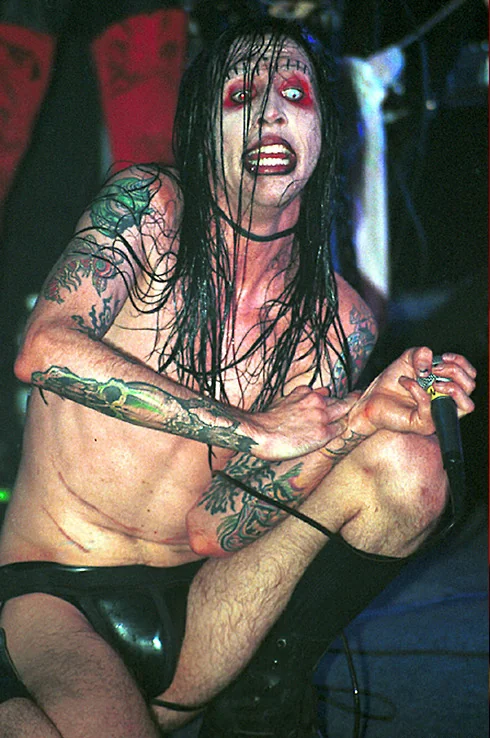 image source: reddit.com
This one might seem obvious, as Manson's appearance suggests a love for all things evil, but did you know he is actually friends with the founder of the church of Satan, Anton LaVey? Years ago, LaVey gave him an "honorary priesthood" which Manson was very excited about claiming "It was like an honorary degree from a university". No wonder he was stoked by the gesture as his music is often described as Satanic!
14. Madonna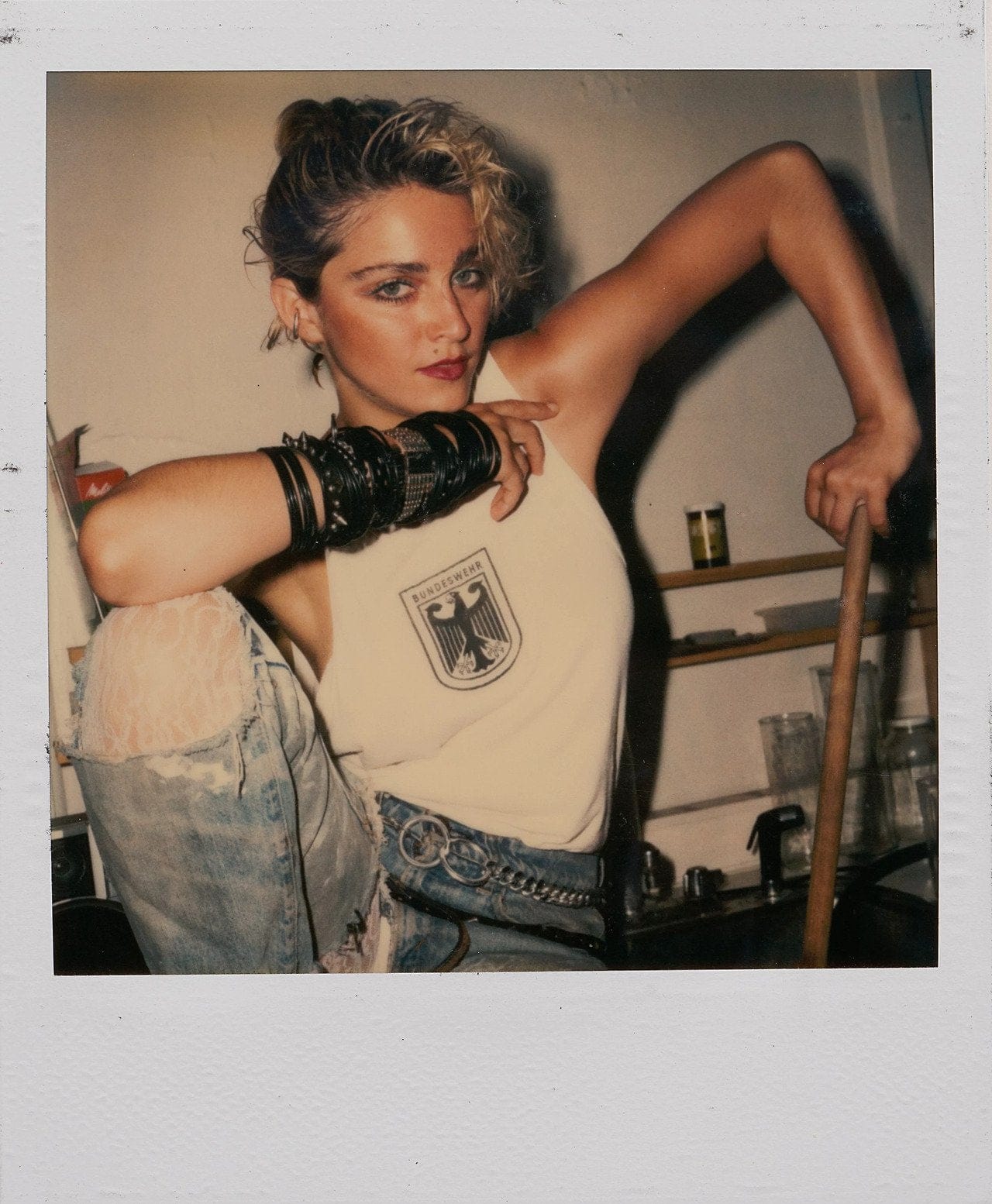 image source: reddit.com
For years, Madonna has used religious iconography in her music videos, enraging some communities who accuse her of devil worship and blasphemy. Like Rihanna, Madonna is said to have used her Super Bowl halftime performance for Satanic ritual, as the symbols around her are said to have depicted the "mark of the beast" amongst other devilish signs.
15. Ellen DeGeneres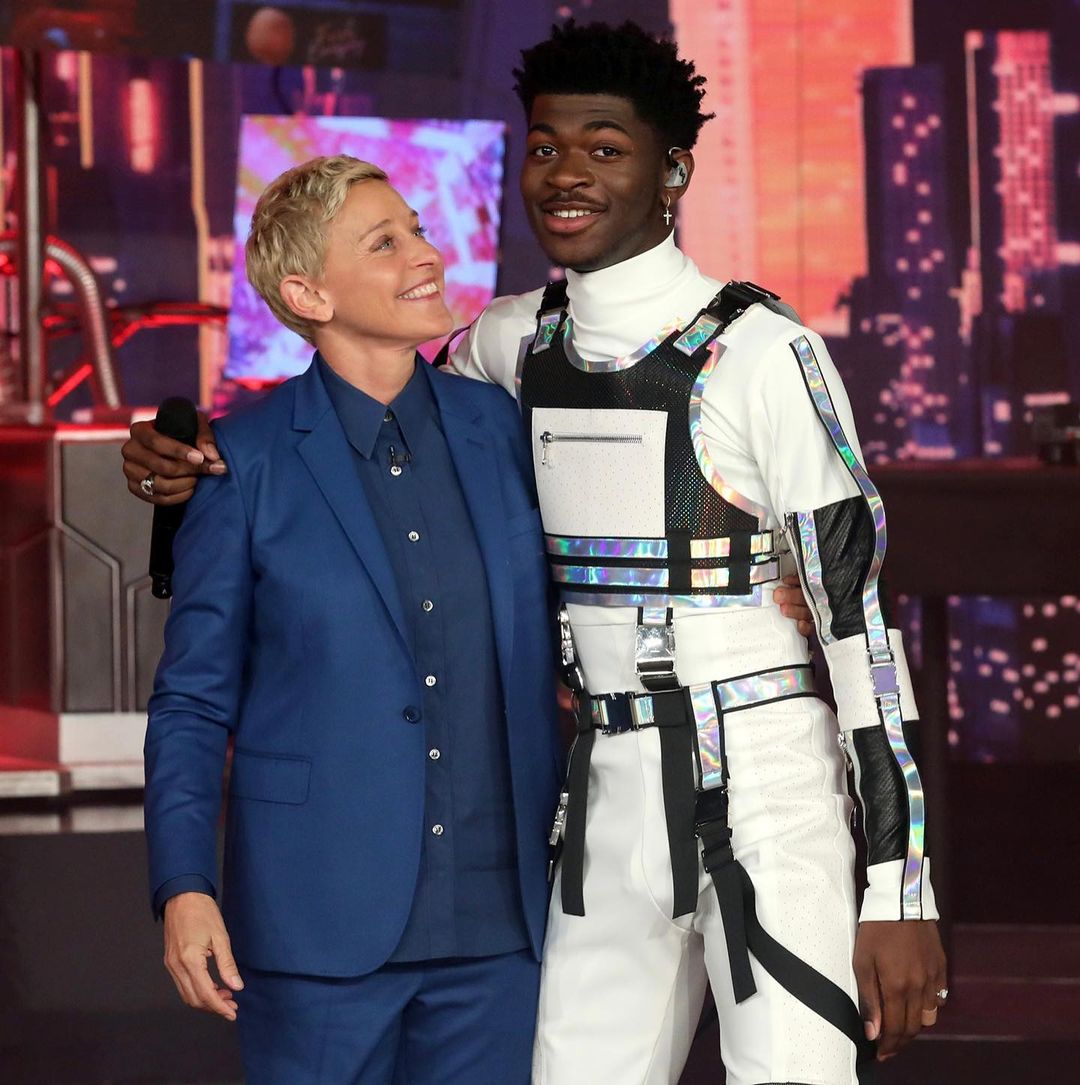 image source: reddit.com
Ellen has uploaded videos of herself at home discussing various things, however her topic of conversation isn't the disturbing thing about them. In the background, you can see demonic artwork depicting torture and Satanic ritual. Such an interest in evil is enough to influence behavior, as DeGeneres has been accused of cruelty towards employees at her popular talk show.
16. Ariana Grande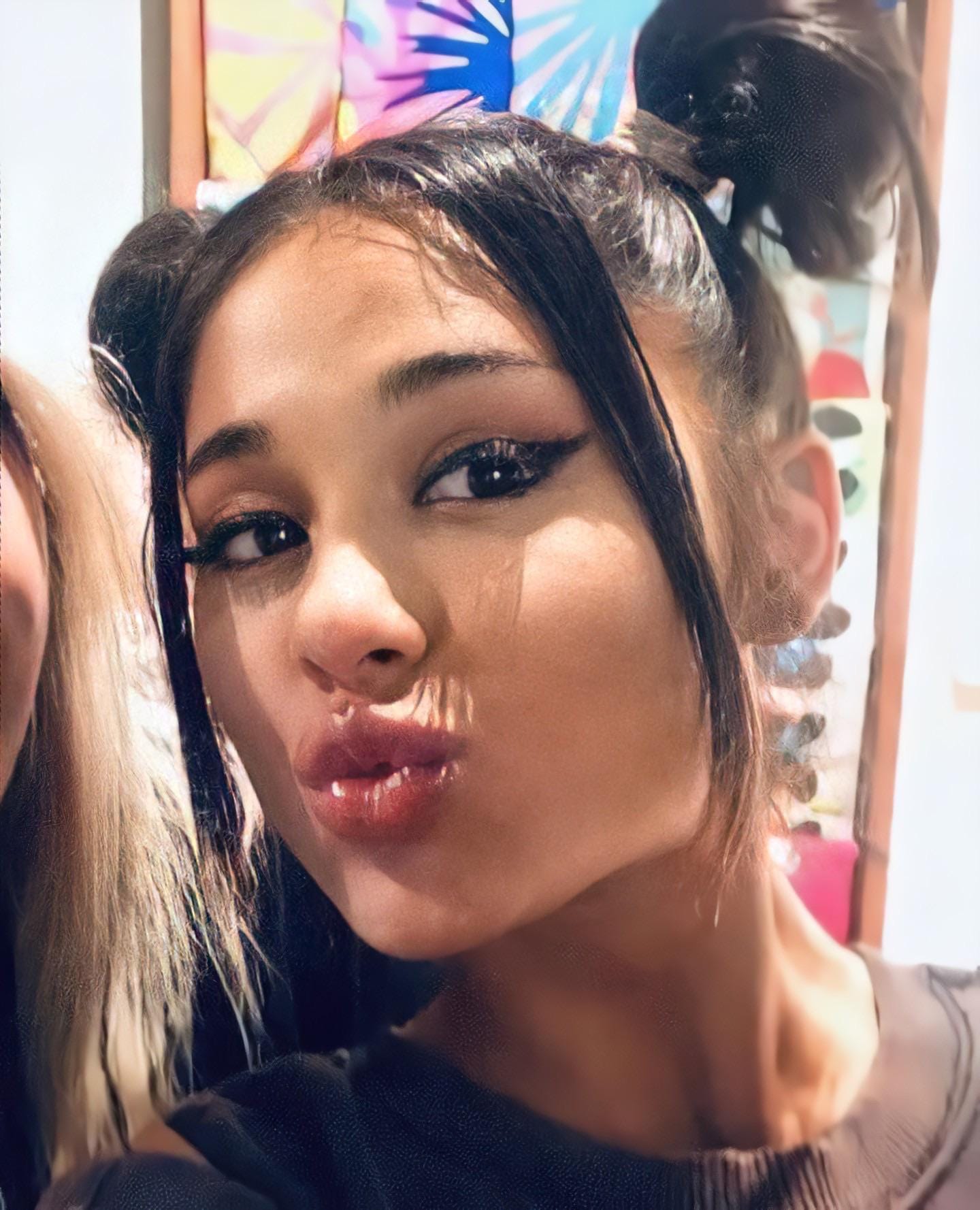 image source: reddit.com
Another one to include Satanic symbolism in her music videos, Ariana Grande has provoked accusations of devil worship as the Sigil Of Lucifer is featured in the music video for Break Free. The upbeat song is a world away from the images depicted, as the fire and flames suggest she's in Hell!
17. Post Malone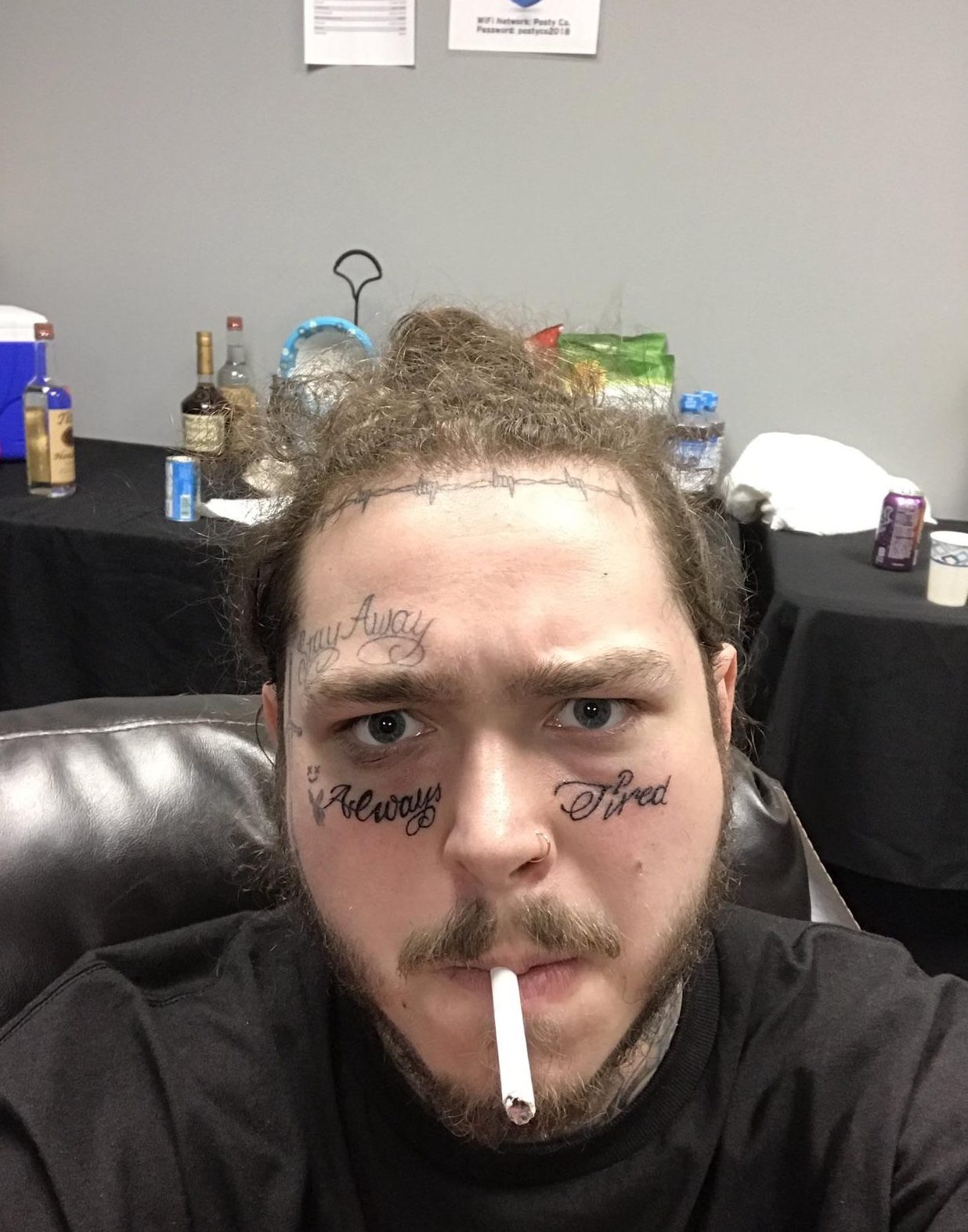 image source: reddit.com
It is said that Post Malone performed a Satanic ritual during his Grammys performance, as his jacket featured Knights Templar symbolism. The Knights Templar were said to worship Baphomet, a demonic entity associated with the devil. Malone's promotion of the order has encouraged critics to accuse him of devil worship, and it's clear to see why!
18. Cardi B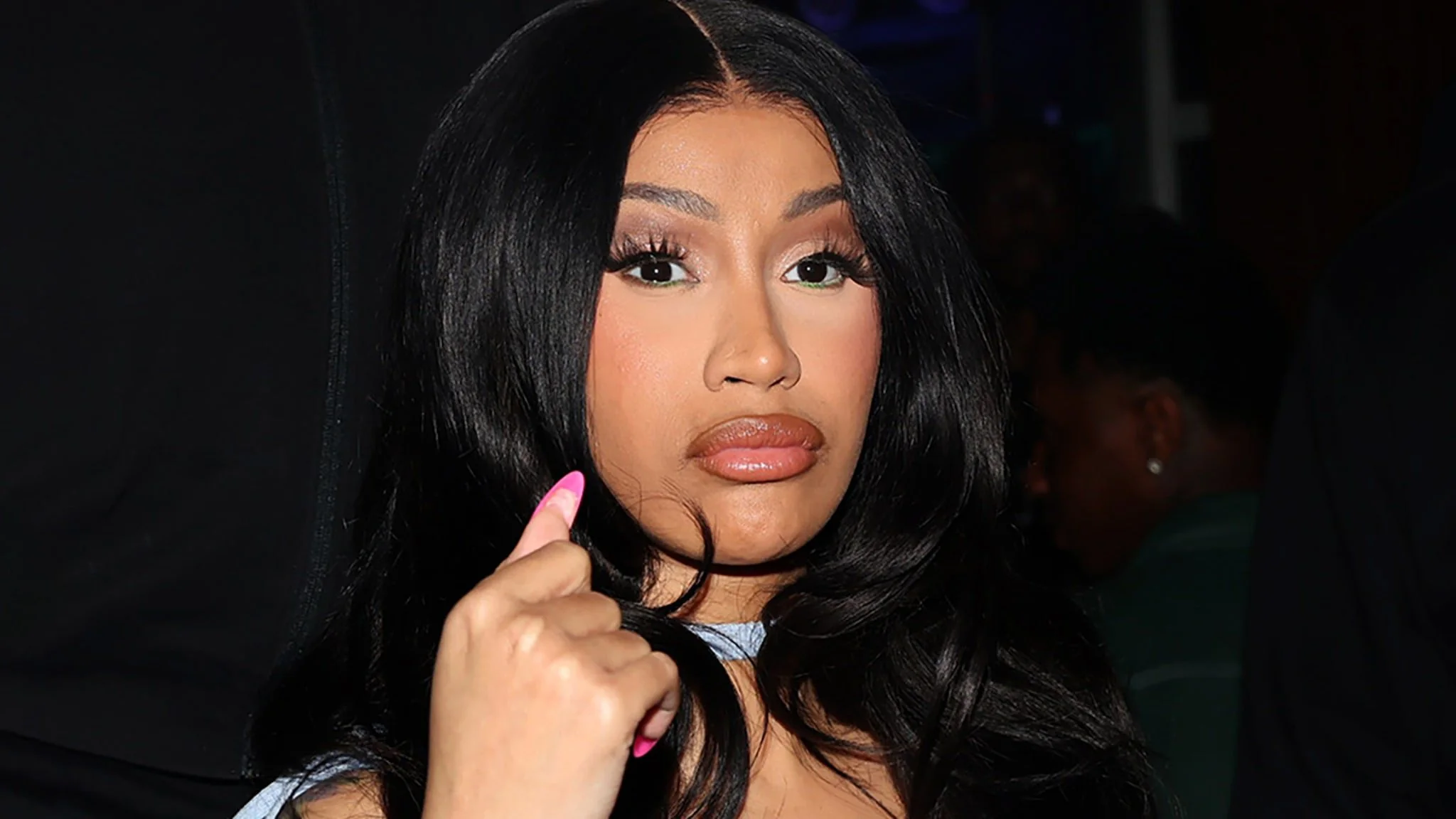 image source: reddit.com
It's not surprising that Cardi B has been accused of worshipping the devil, as her provocative lyrics have been endorsed by The Church Of Satan. She describes of her music as having the power to activate "demons that were locked away a long time ago". She has stated that she "doesn't want to do that any more" but is she bound by her soul?
19. Justin Bieber
image source: reddit.com
Bieber was filmed telling paparazzi that he "made a deal with the devil" whilst sitting on a sidewalk with his hood up. This blatant admission was met with laughs as the paps seemed to believe he was joking. We wonder if that's how they get away with their devil worship...it's hiding in plain sight!
20. Ozzy Osbourne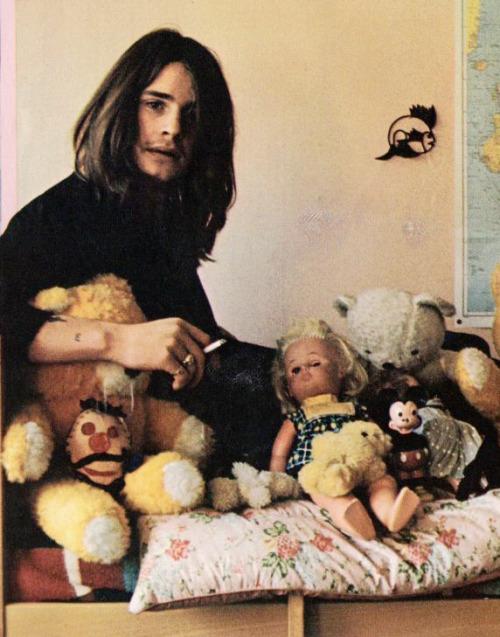 image source: reddit.com
The Black Sabbath singer has never been secretive about his devil worship, with many of the band's lyrics referring to the devil himself. He even thanked Satan for keeping him safe during the Covid-19 pandemic! What else would you expect from The Prince Of Darkness?
21. Demi Lovato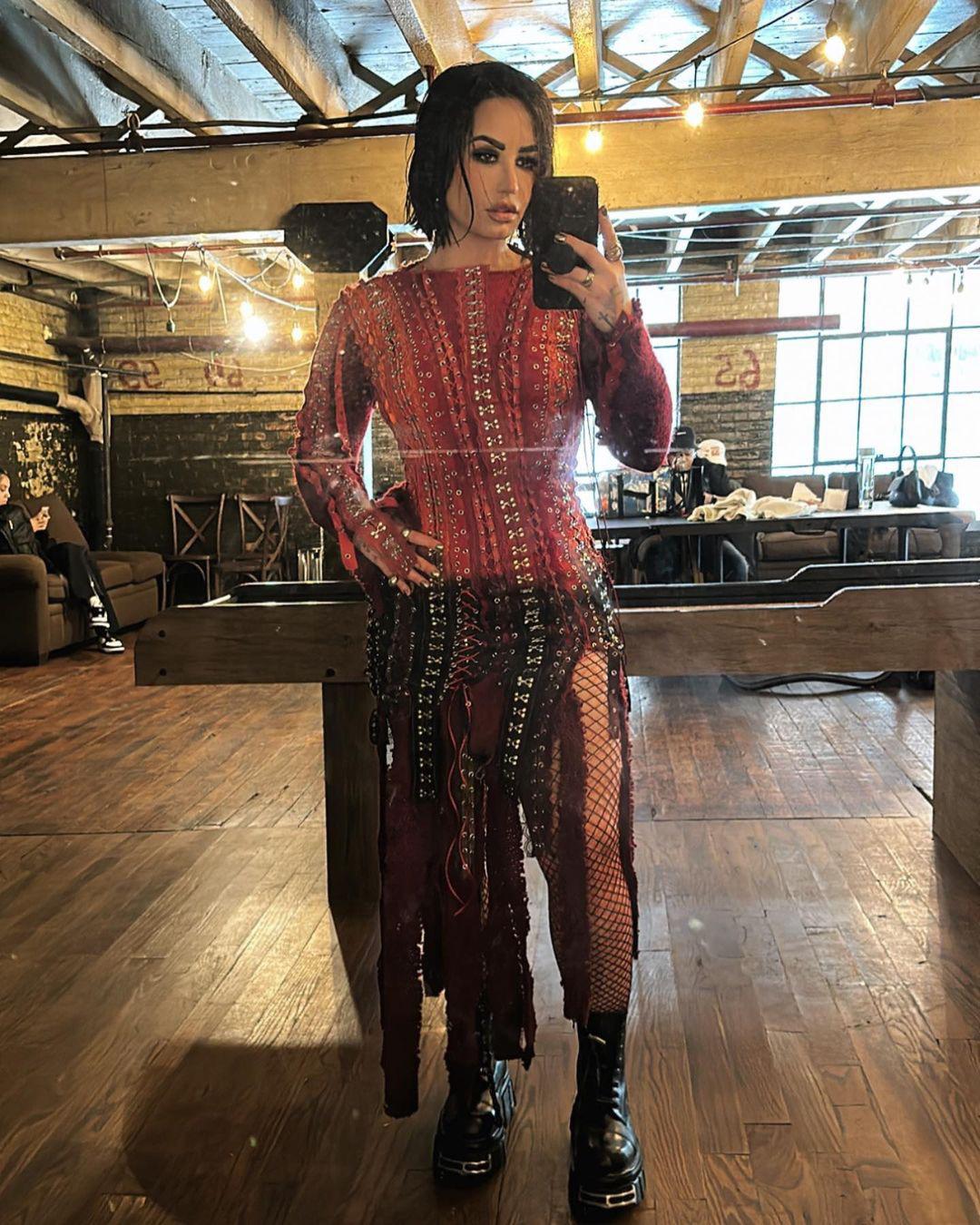 image source: reddit.com
Lovato's album cover for Holy ****, shows her on a cross surrounded by flames, with her body wrapped in disturbing black tape. Adverts for this record were banned in London as they were said to cause offense to Christians - a far cry from her Disney days!
22. David Bowie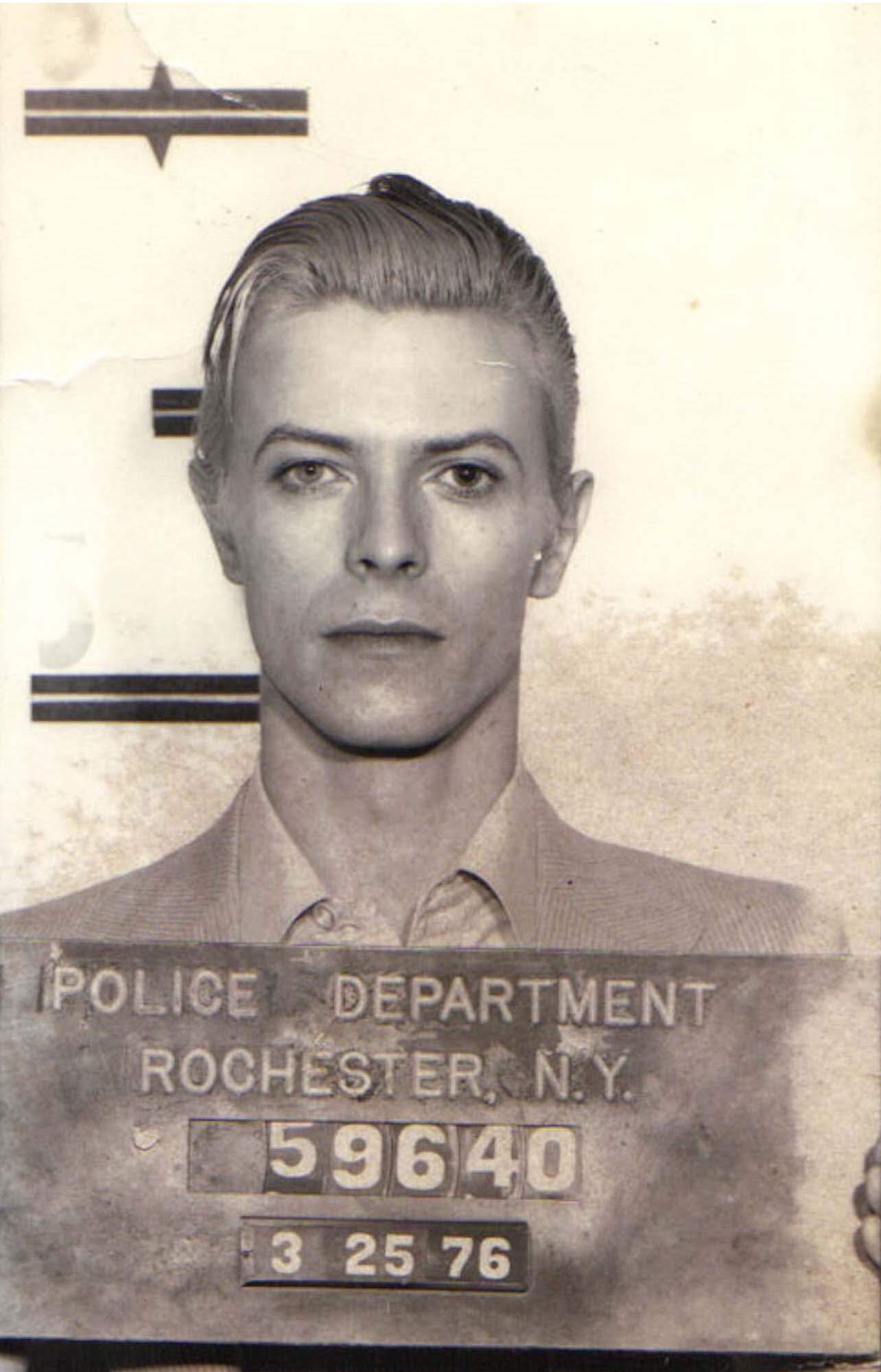 image source: reddit.com
Whether it's the symbolism of his shows or references to magic in his lyrics, David Bowie was often accused of devil worship throughout his career. He didn't exactly deny it, especially when he stated that he thought Satan lived in his swimming pool at his home in Los Angeles. Were they really that close?
23. Marina Abramovic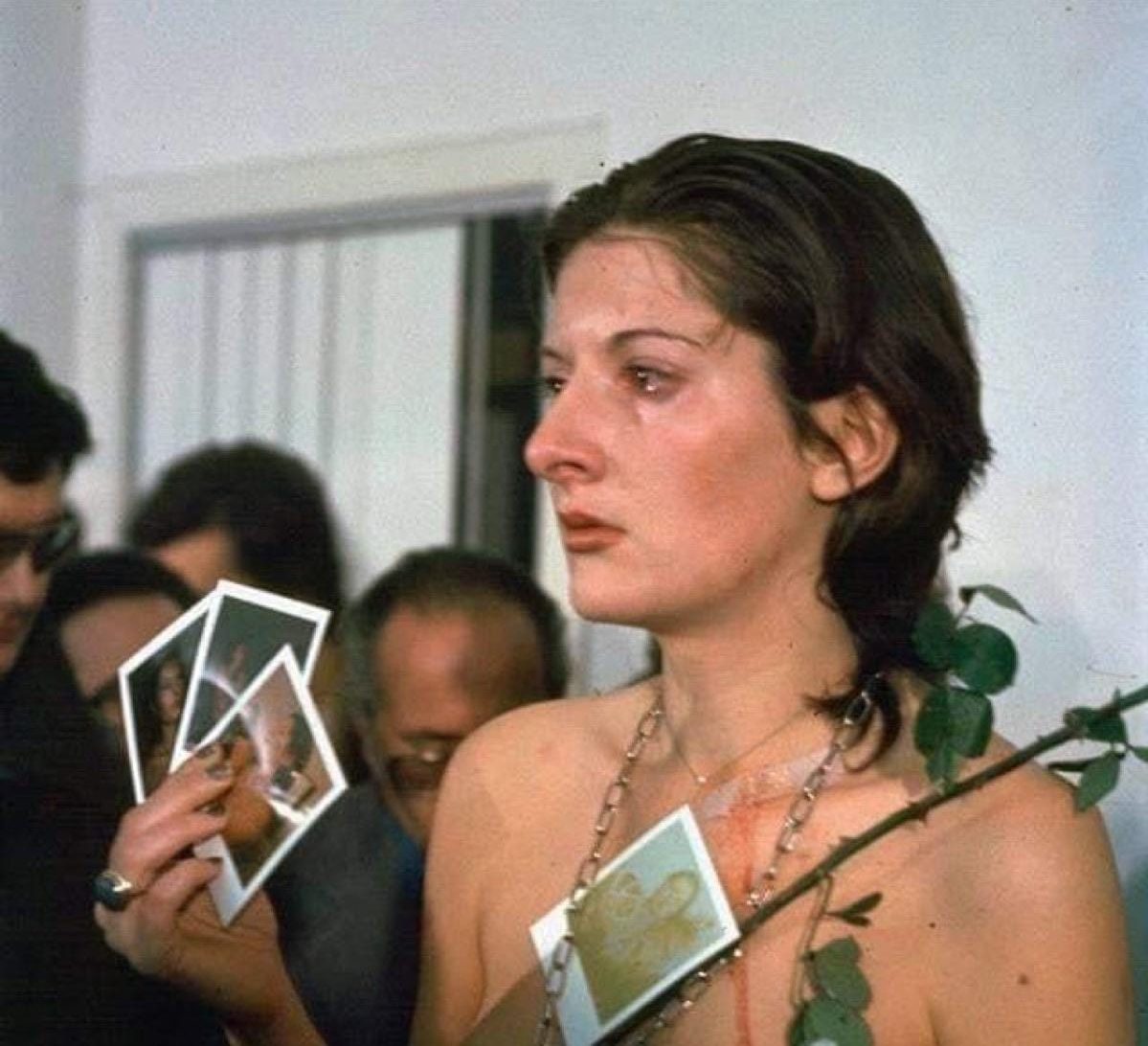 image source: reddit.com
The artist's work provoked a silent protest from Catholics due to her popular demonic artwork. She often uses bodily fluids like pig's blood in her performances which have been likened to Satanic rituals and with their references to demonic sacrifice, you can see why.
24. Kim Kardashian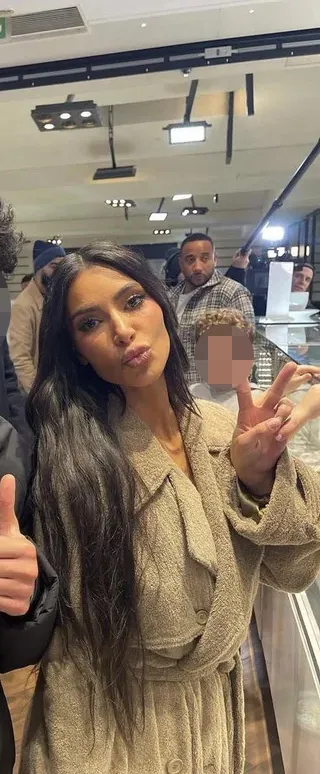 image source: the-sun.com
Kim Kardashian and her family have been accused of devil worship by her ex husband Kanye West. Their divorce meant that their children are being co-parented by the duo, however, despite being accused himself, stated that he doesn't think the Kardashians are teaching his children the Christian way of life as the devil has destroyed them. West's followers seem to agree with his statements, too!
25. Christian Bale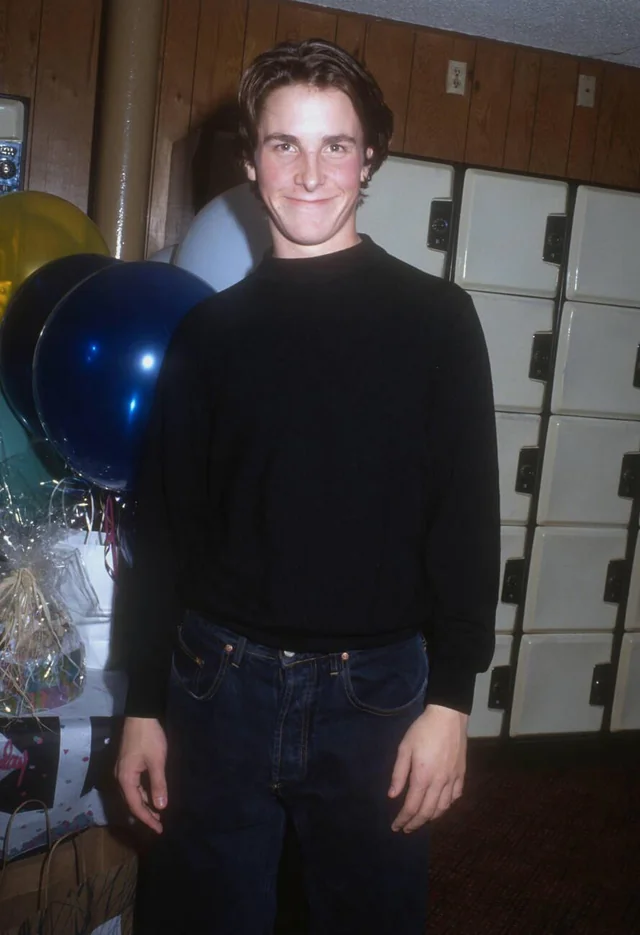 image source: reddit.com
The 2019 Golden Globes saw Christian Bale win an award for Best Actor for his portrayal of Dick Cheney. In his speech he thanked Satan, leading many of his fans to accuse him of devil worship. Dick's daughter Liz Cheney criticized him for the comment whilst The Church Of Satan praised him!
26. Ellie Goulding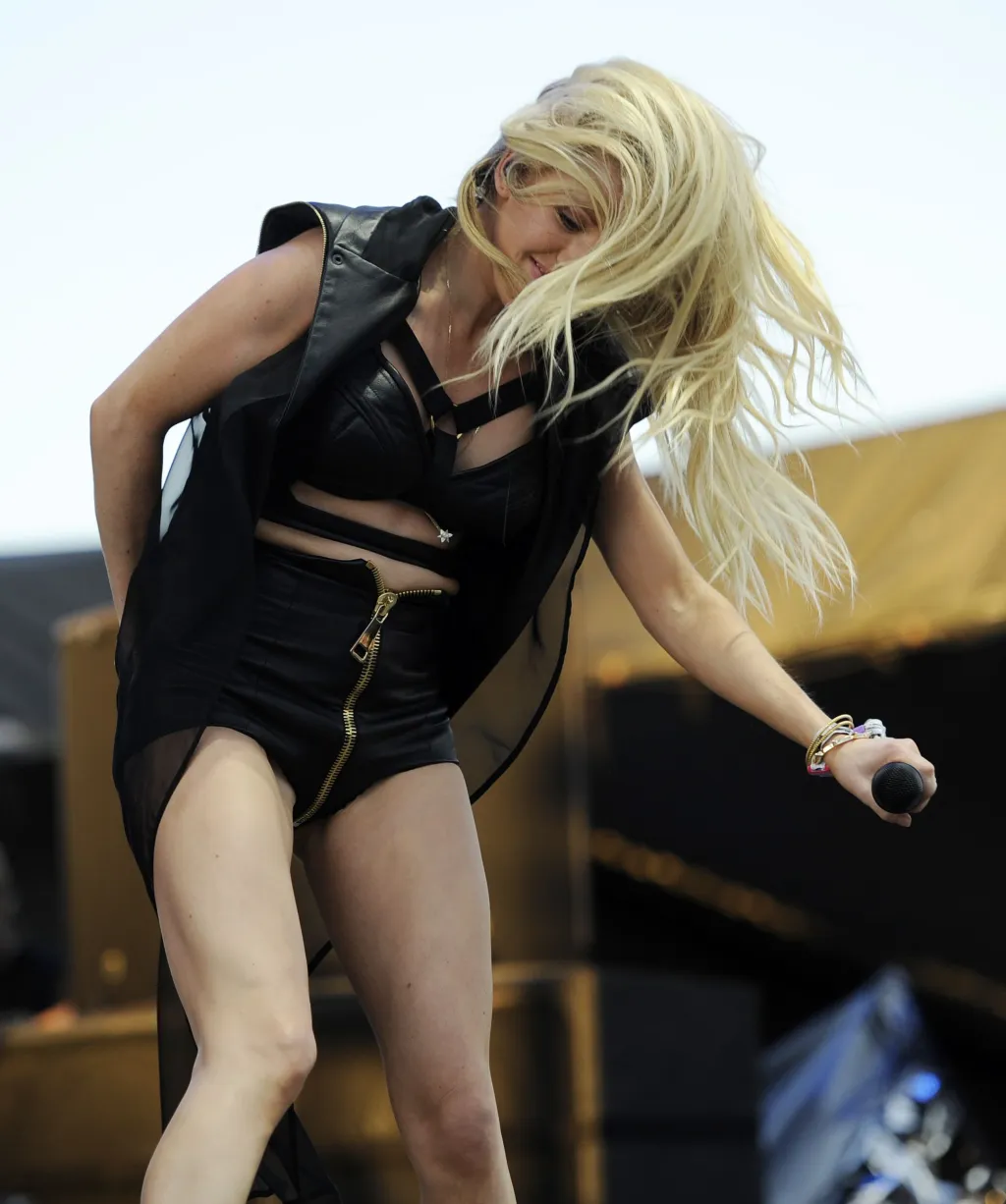 image source: dailybulletin.com
It might surprise you that the angelic looking singer has anything to do with the devil, however her comments about her performance style has ignited rumors that she has an affiliation with the beast. In an interview with Billboard she says "I kind of get possessed by the devil when I'm performing" - is she trying to tell us something?
27. Megan Fox & Machine Gun Kelly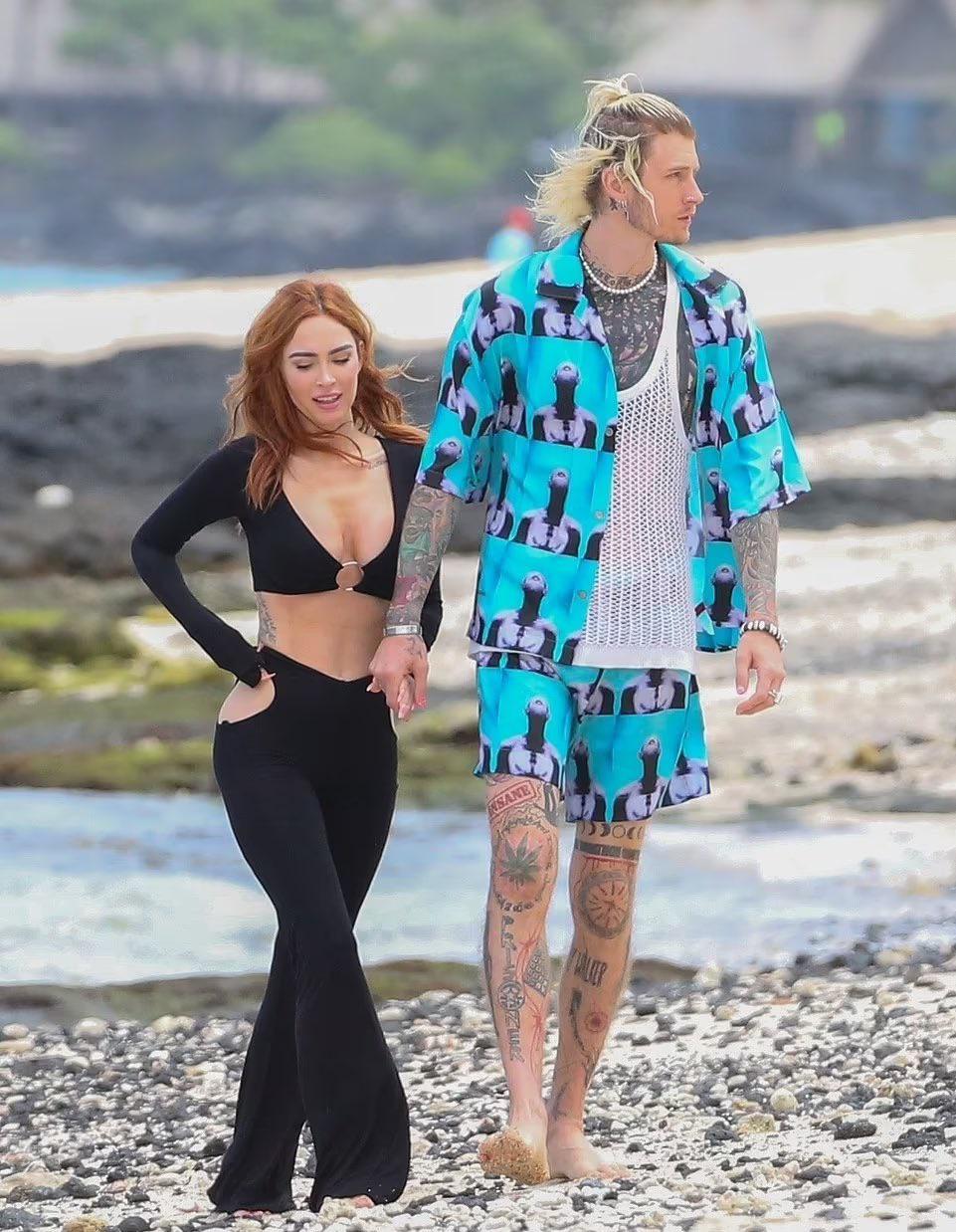 image source: reddit.com
The couple have been accused of participating in Satanic ritual as they admit that they drink each other's blood. Their reasoning is unusual, saying that it makes them feels closer. However this, mixed with their mocking of Christianity as they dress up as priest and a worshipper, is enough to ignite allegations of devil worship.
28. Angelina Jolie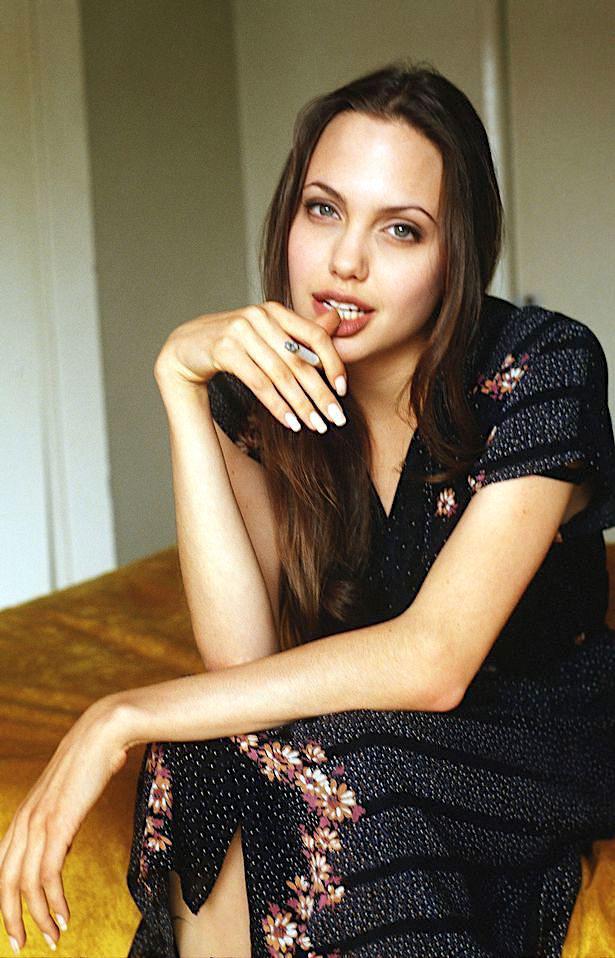 image source: reddit.com
A clip of Angelina Jolie admitting to participating in Satanic ritual first circulated in 2016, fueling rumors that she joined the many Hollywood stars who are said to have sold their souls in return for success. The clip was of a supposedly private conversation with her friend back in 1999, where she discusses the secret societies of Hollywood and their occultist connections. Spooky!
29. The Weeknd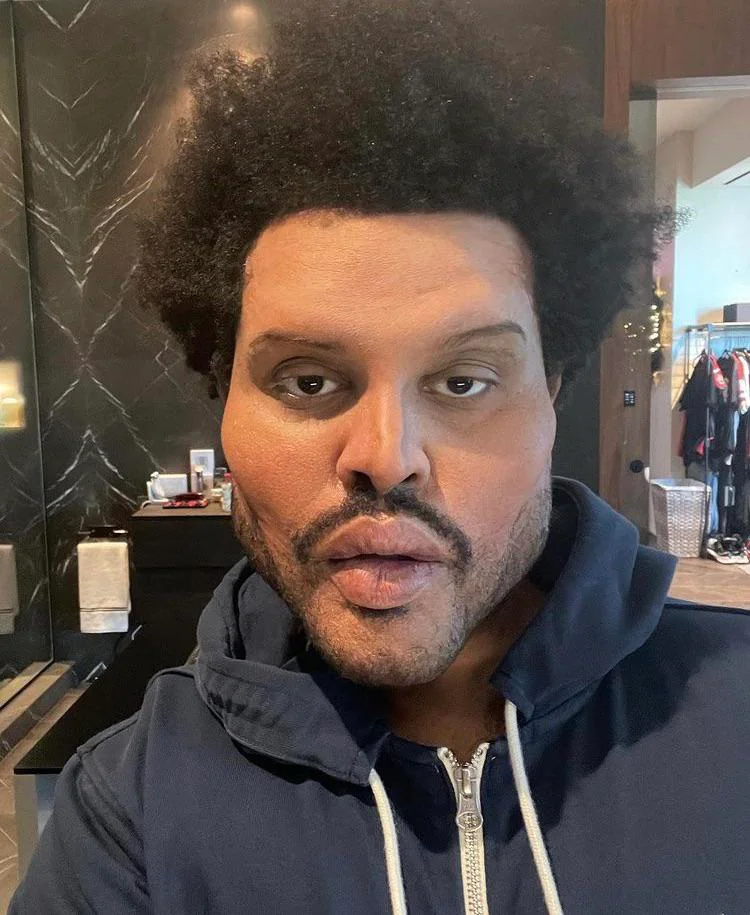 image source: reddit.com
It seems that the Super Bowl halftime show is the place to be for devil worship! The Weeknd was accused of including subliminal messages in his set, with the name "Satan" supposedly flashing on screen during the performance. He's previously included demonic imagery in his music videos which makes you wonder whether there is any truth to the rumors.
30. Nicki Minaj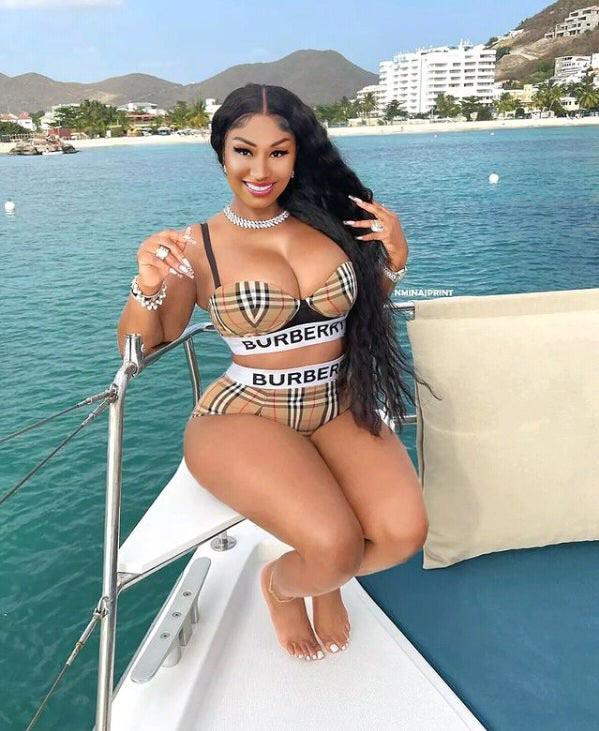 image source: reddit.com
Nicki Minaj has been accused publicly of devil worship many times. Mariah Carey has likened her to Satan, which makes sense if you watch her performance at the Grammys where she exorcised herself after acting out demonic possession. It seems that artists like Minaj bring these accusations upon themselves!