Celebrities That Are Linked To The Illuminati
By Rhiannon King
1 month ago
Illuminati, what is it?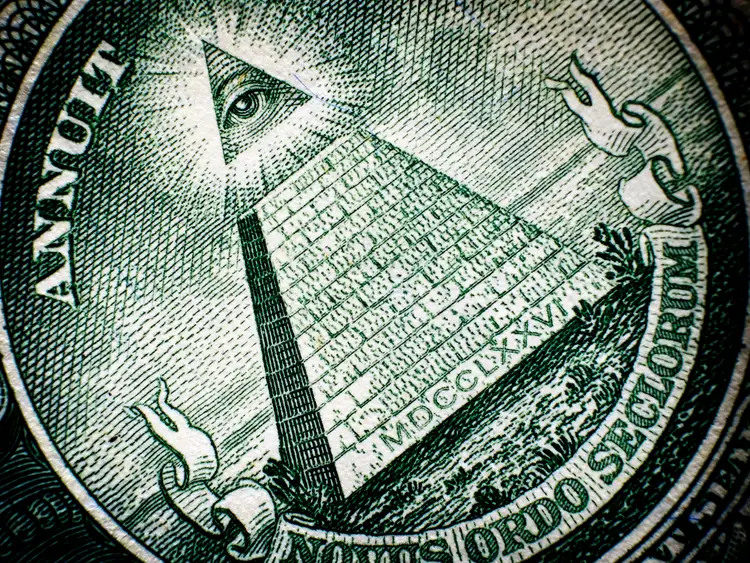 Image source: Insider
Conspiracy theories have always been a significant part of popular culture. Among the most famous and debated is the existence and influence of the Illuminati. Most believe the Illuminati is a modern-day secret society with ancient roots. The existence remains one of the most persistent conspiracy theories of modern times. The Illuminati is made up of the ELITE, influential (and predominantly famous) individuals who unite to dominate and rule the world. The main goal is "New World Order"; across religion, government, politics, entertainment, the medical field – EVERYTHING! It's known by many as a clandestine organization, covert in their mission to control the world. But which celebs are linked to this 'cult'? Let's delve into some names that frequently pop up when discussing the Illuminati and celebrities:
Jay Z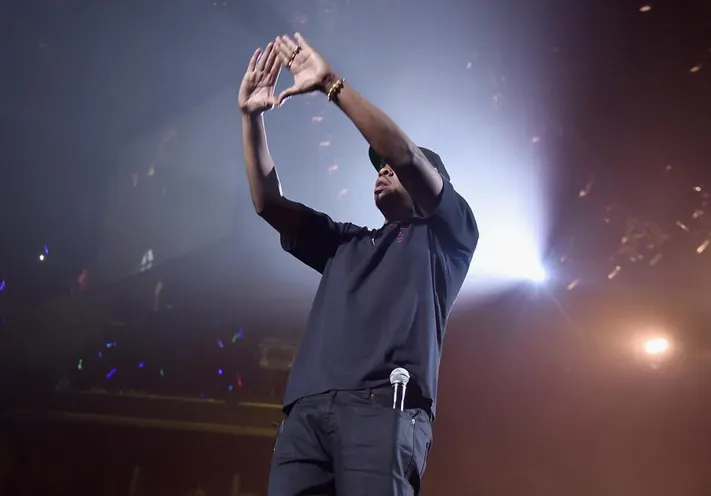 Image source: Forbes
King of the Illuminati? Jay Z, the iconic rapper has been crowned King! Jay has a signature Roc Nation hand sign, whereby he holds his palms flat in a pyramid shape. The infamous symbol is also Roc-A-Fella records label! We all know this is a symbol that represents the illuminati's hierarchical structure and Jay is not shy of showing it! I mean it's at the heart of his brand!
Queen Bey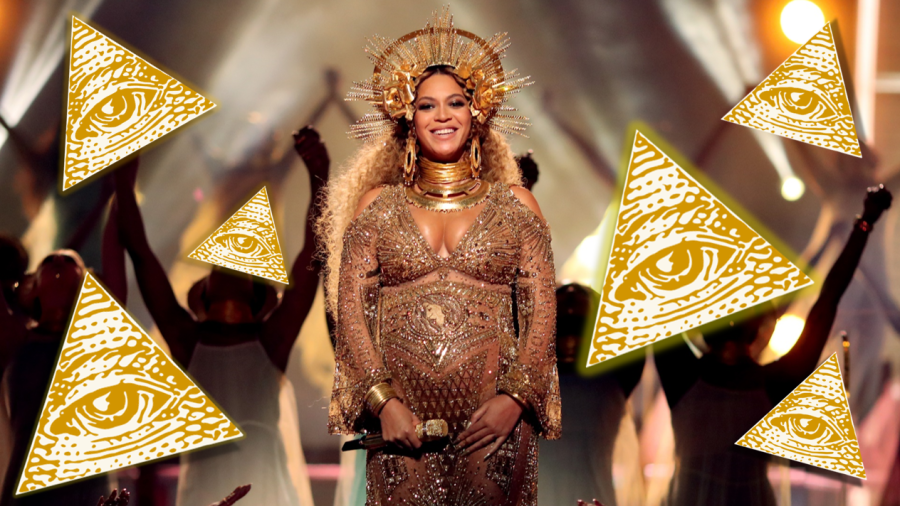 Image source: CW39 Houston
If Jay Z is the King, Beyoncé must be the Queen, right? Bey proudly shows off some "double six" signs; representing the mark of the devil. In 2013, Beyoncé played up to the rumors when she formed the Illuminati symbol during the Super Bowl halftime show. Queen Bey let the rumors fester for years before addressing them in her song "Formation", denying all involvement. Rumor has it Jay, Bey and even Blue Ivy are all in on it!
Lady Gaga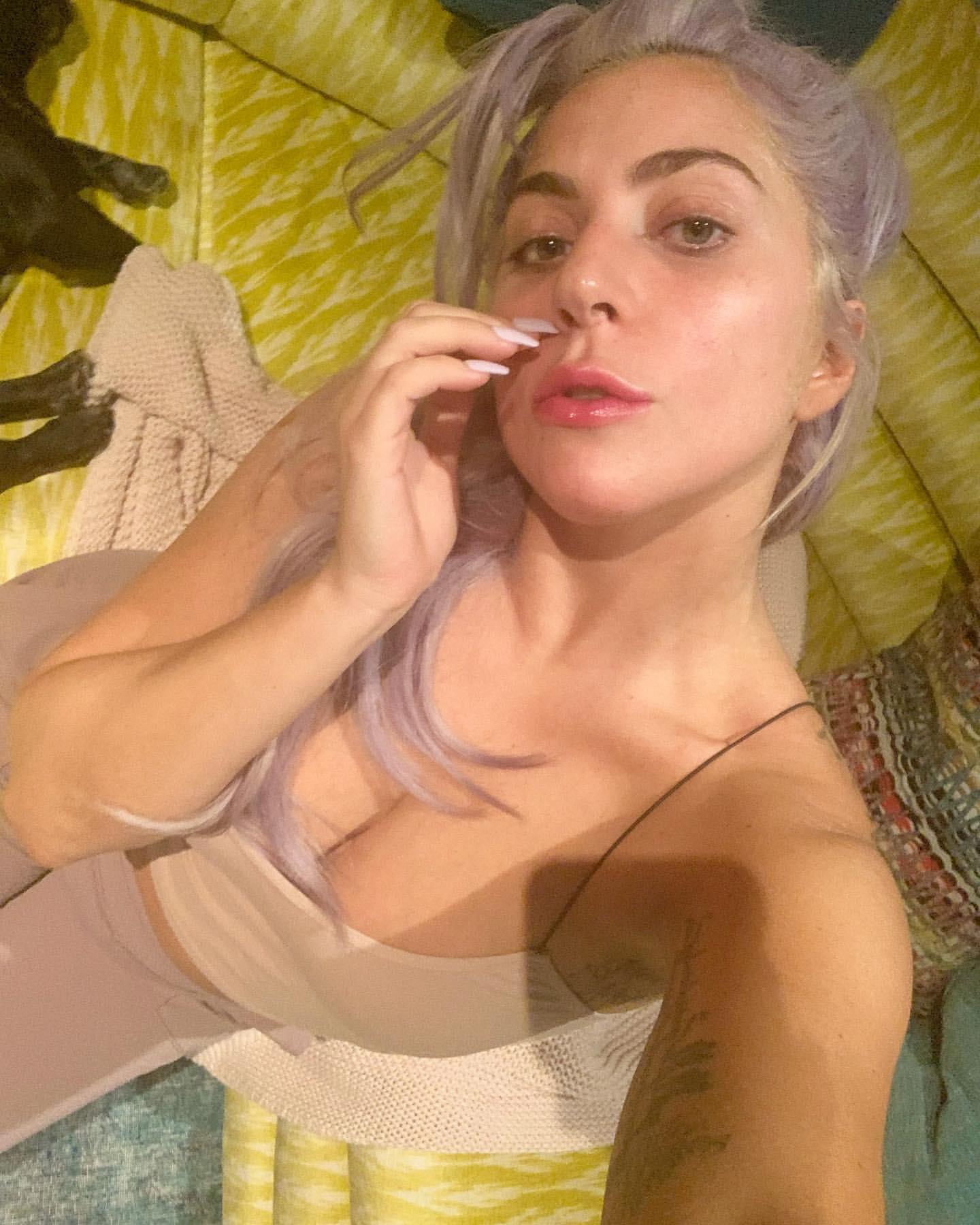 Image source: Reddit
First things first, Gaga has an All-Seeing Eye tattoo, is this just not a huge giveaway? Gaga has also admitted to incorporating an Illuminati ritual into her live shows after apparently having dreamt about it. Not only that, a goat head-shaped star formation appears in Gaga's "Born This Way" hit single, representing her affiliation with the secret society. "Bad Romance" and other music videos show unicorns and triangle icons also pointing to her association with the Illuminati!
Rihanna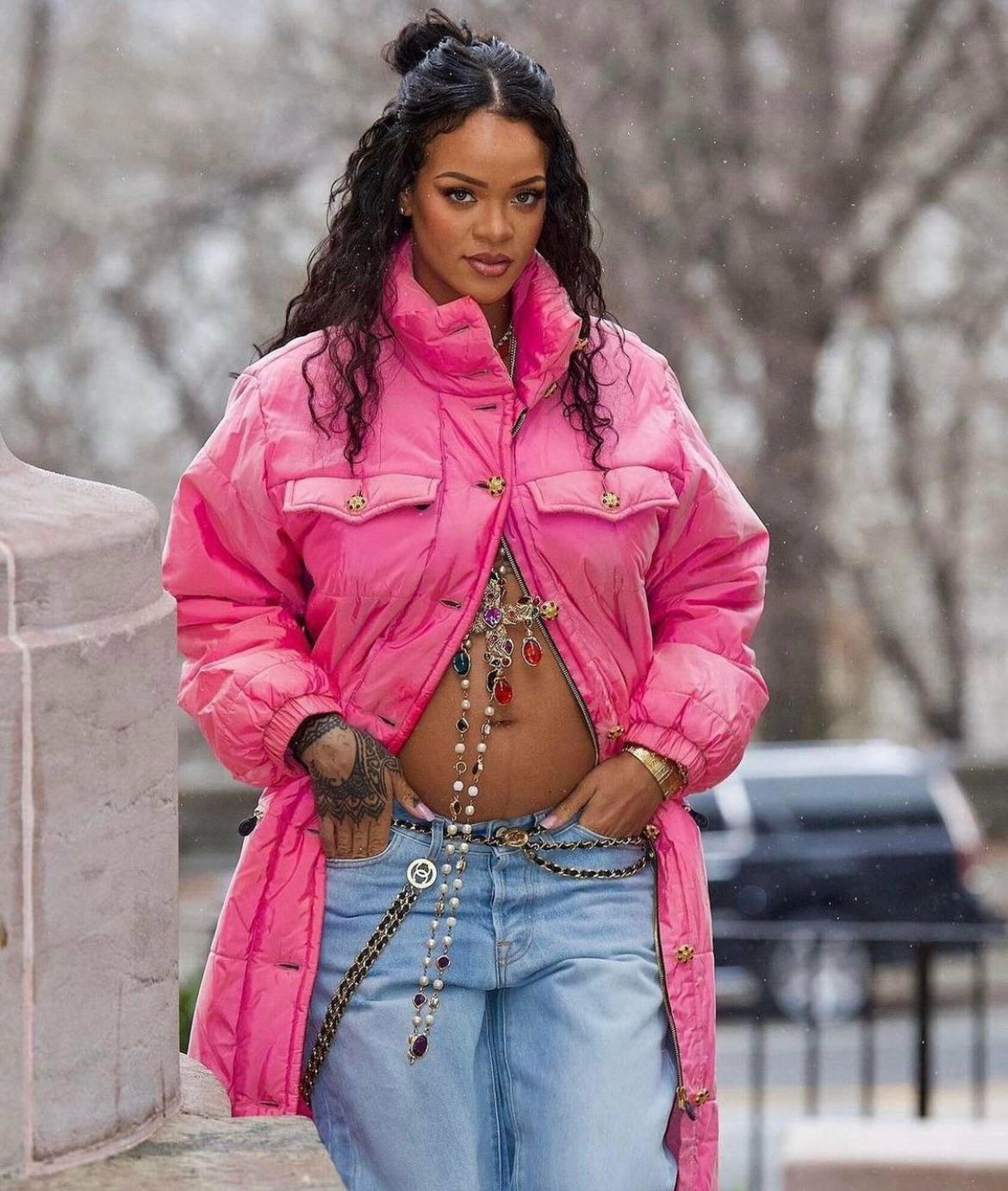 Image source: Reddit
'Princess of the Illuminati'? Bad Gal RiRi, follows in her mentors footsteps (Jay Z), forming part of the infamous Illuminati. RiRi flashed the headline "Princess of the Illuminati" in her "S&M" music video! Her "Umbrella" video and the "S&M" lyrics, "Sticks and stones may break my bones, but chains and whips excite me" are believed by some to hint at Illuminati rituals. The princess forms triangles frequently in her videos and during live performance, hinting at her affiliation with the 'other side'. Maybe this is why she's inherited the nickname 'Bad Gal'.
Celine Dion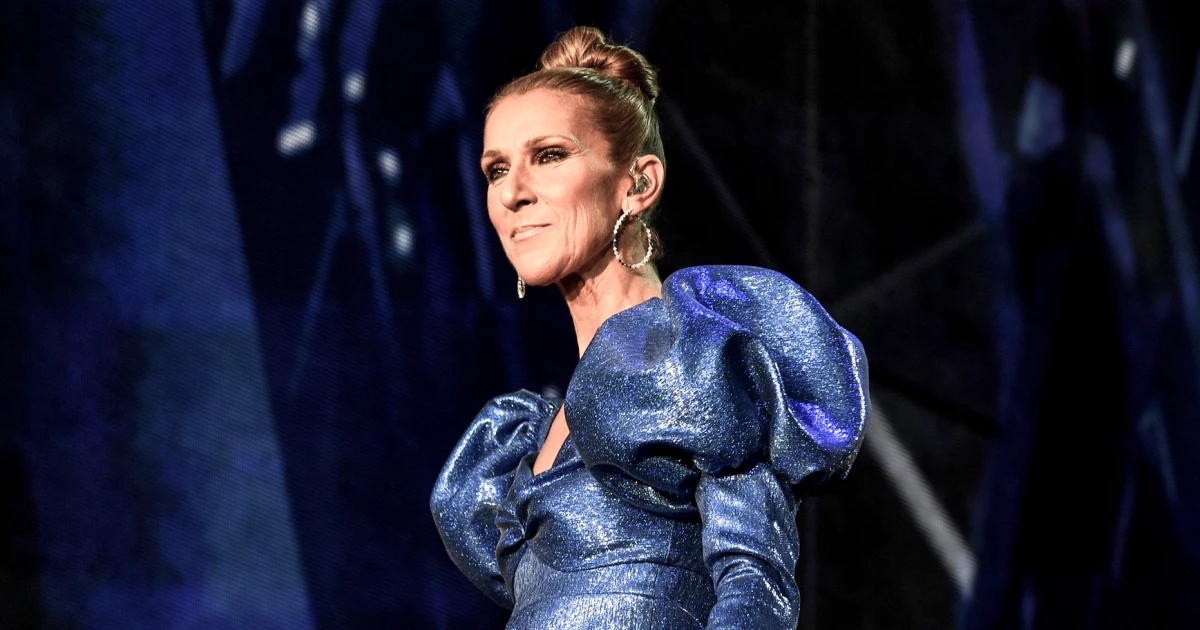 Image source: NBC News
Celine Dion has been in the spotlight, linked to the covert society for years! It came about when some men insisted Dion's music has always been linked to the Devil. Celine often creates the "El Diablo" hand gesture or devil horns during her concerts; another nod to the devil! Dion has also been pictured a number of times covering up one eye, a bow to the All-seeing eye!
Justin Bieber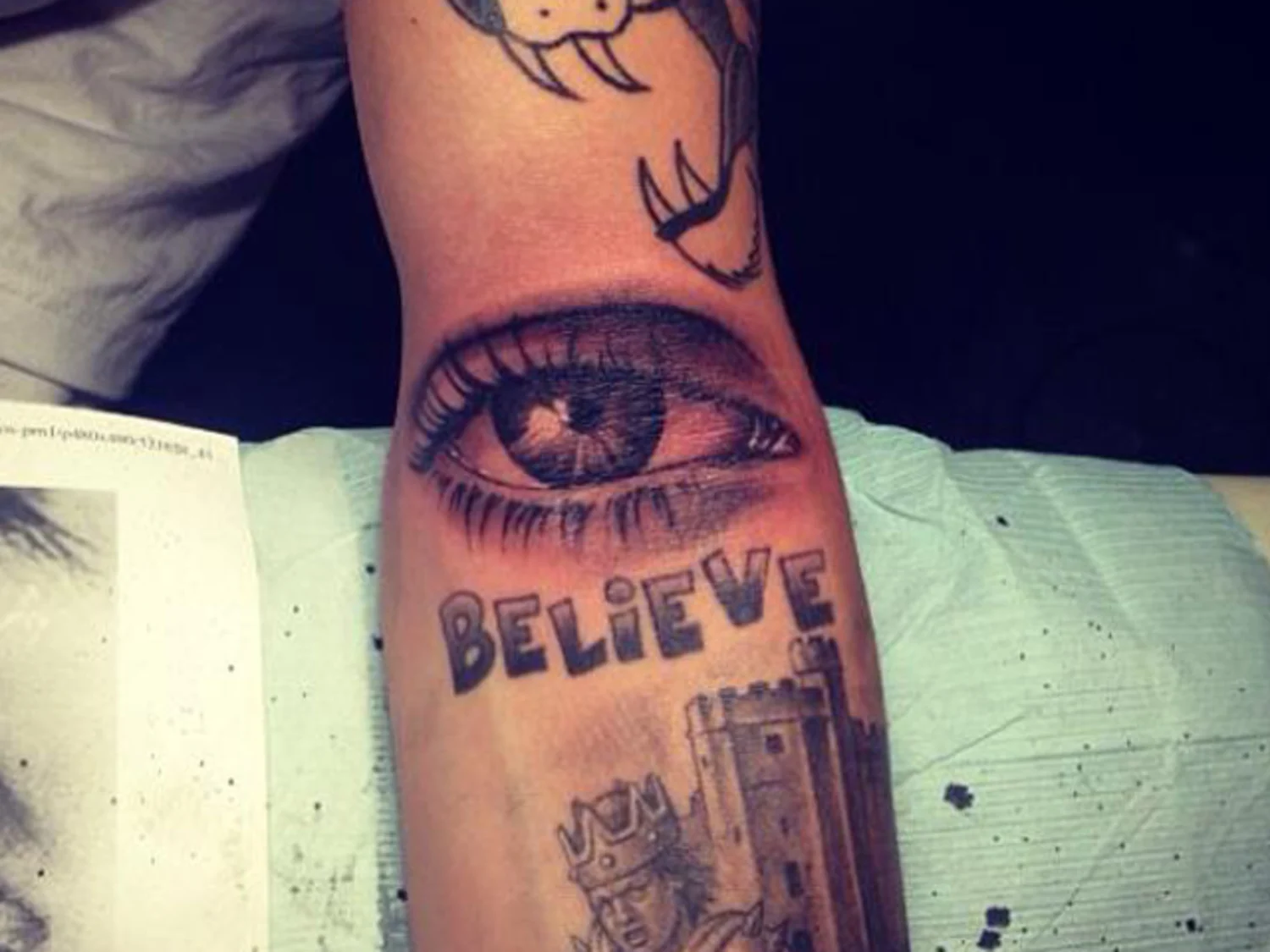 Image source: The Today Show
Bieber has recently been rumored part of the Illuminati hype! Maybe it's because of the huge eye tattoo on his forearm? Bieber often wears t-shirts covered in pentagrams; a symbol which strongly signifies the unidentified group! He has also been captured forming the A-OK symbol, peering through it, I suspect these are all subtle hints of his affiliation with the secret Bavarian group. Biebs, I'm not sure your teenybopper fans will be too happy?
Madonna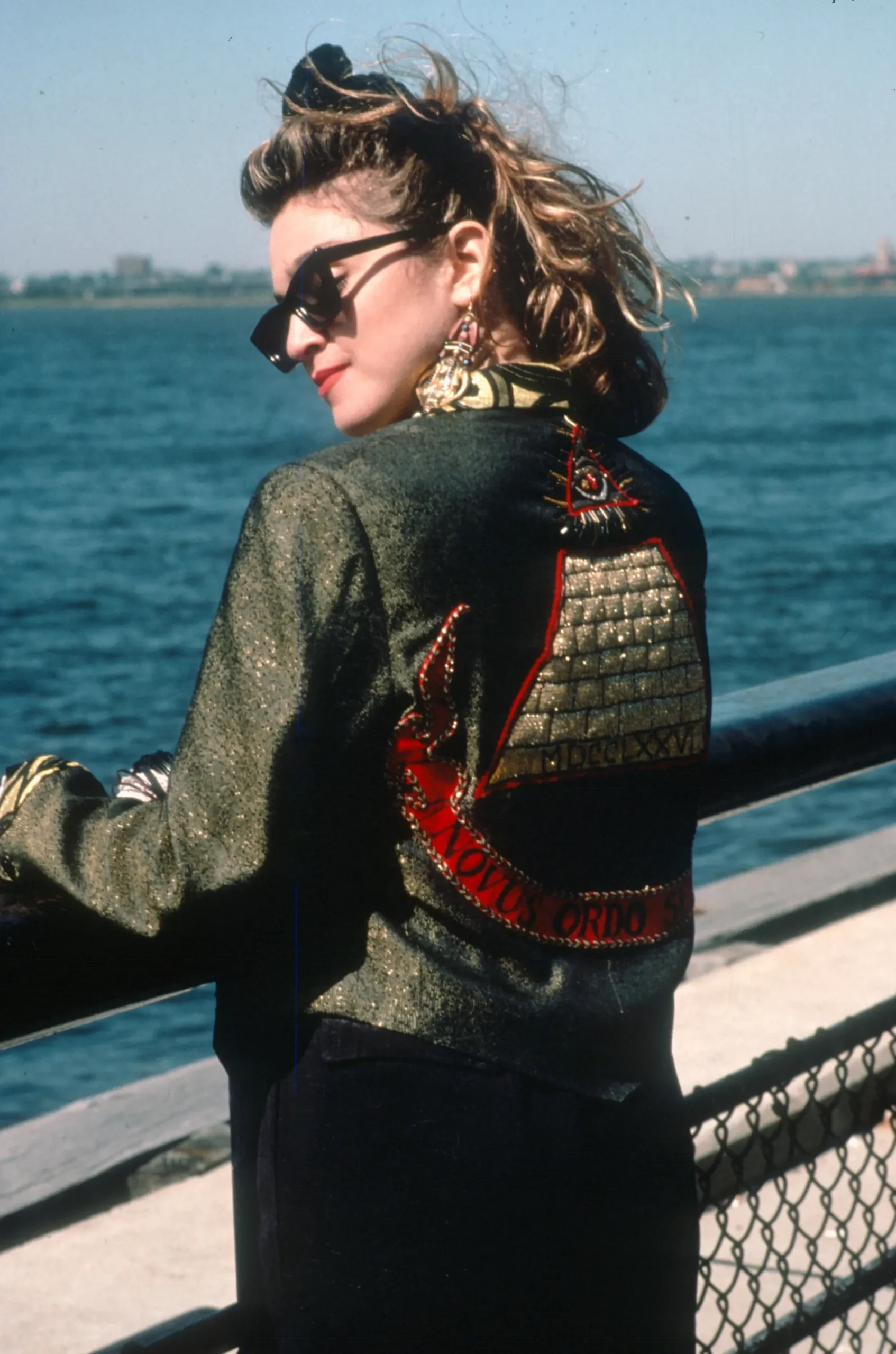 Image source: Vogue
The Super Bowl half-time show seems to be the ultimate place to showcase affiliation to the Illuminati!! Both Madonna and Beyonce have outwardly and confidently shown their association, by parading devil horns, pyramids and eyes during their Super Bowl half-time performances. Not only this, Madonna has been pictured wearing a jacket with the infamous All-Seeing Eye and pyramid; again highlighting her connection to the mysterious crowd. Madonna's "Like a Prayer" video and her 2015 Grammy performance are cited as being rife with Illuminati symbols.
Kanye West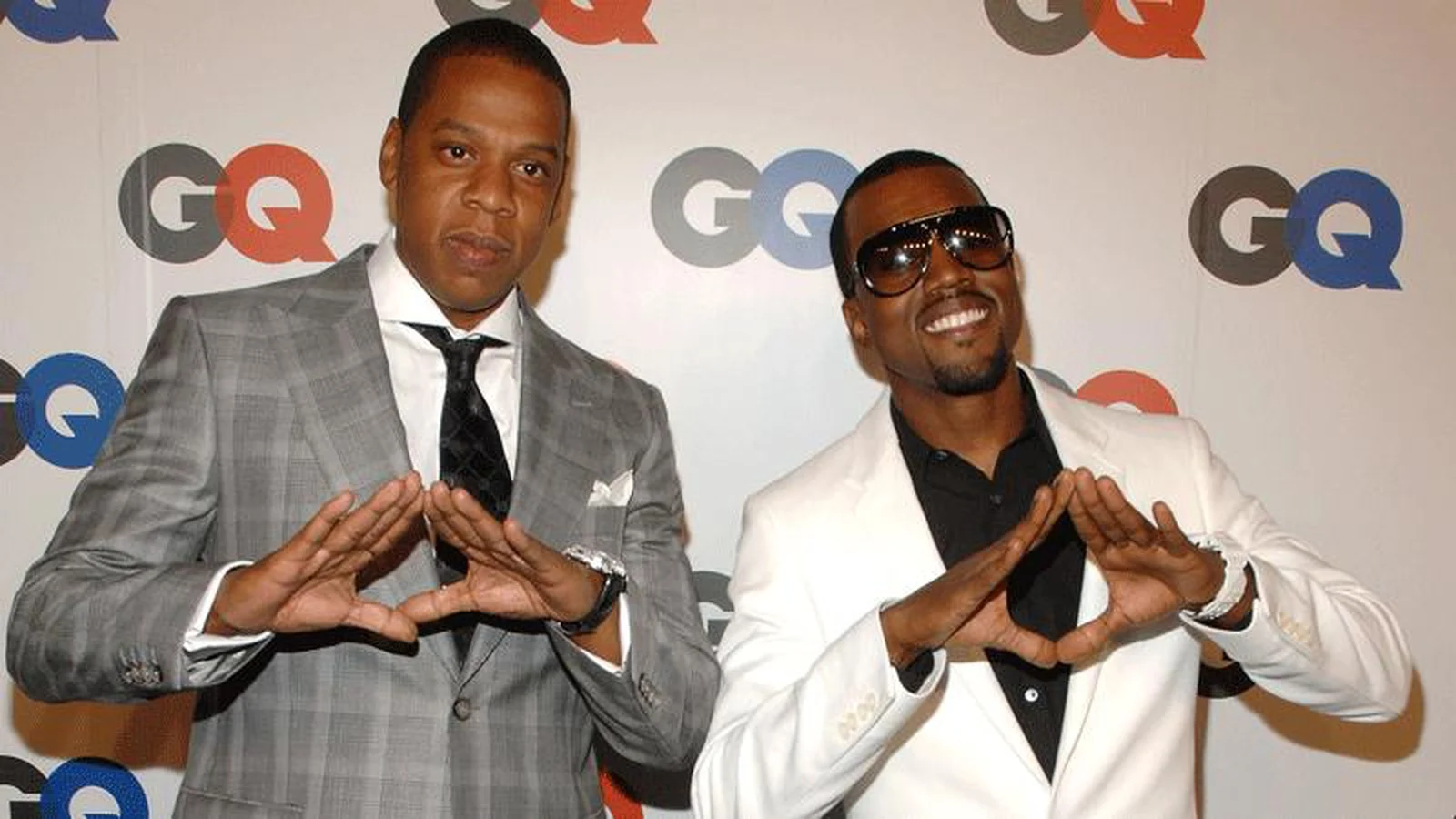 Image source: RTE
Another Roc-A-Fella Records artist, Kanye West, is always playing up to the Illuminati rumors; with his consistent use of the pyramid hand signal, eye of providence rings, Horus necklace and occult imagery in his music videos. His "Power" music video is laden with Masonic imagery, which often stirs Illuminati debate. Kanye has never denied his association, maybe he is the secret leader? Move over Jay Z, we may have a new King!
Kim Kardashian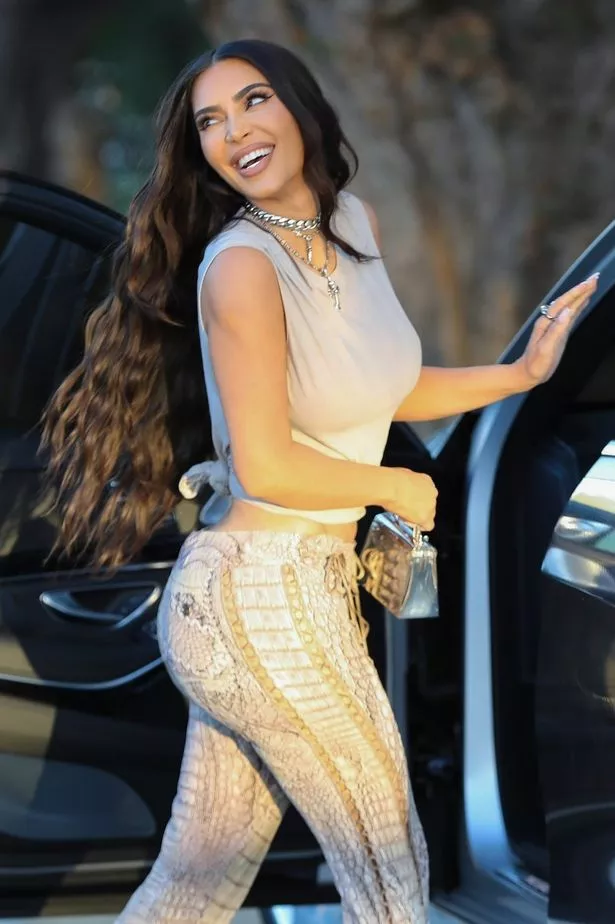 Image source: Irish Mirror
"What is the illuminate? A religion?… I'm a Christian." Kim K took to twitter to proclaim her obliviousness and disassociation of the Illuminati! Was this a distraction? Who knows! Most believe Kim Kardashian must be in with the rest of them, seeing as she was married to one of the 'top' leaders! She also may have slipped up when posting an All-Seeing Eye shaped photo collage of her and her bestie on Instagram and her 2013 Met Gala dress resembled a hand with an eye, which fed the Illuminati rumors.
Lebron James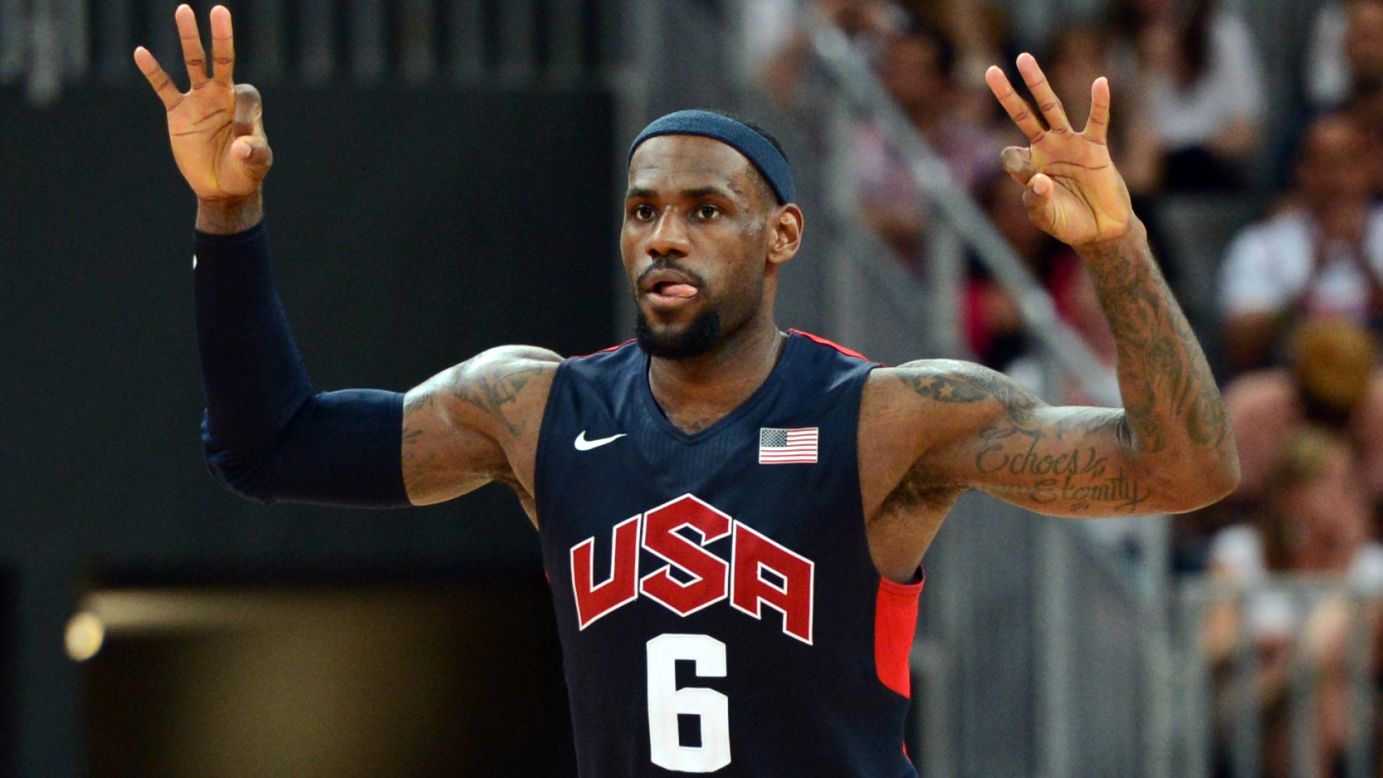 Image source: CNN
Lebron has some insane skills on the court; some say he got his skills from making a pact with the devil! Does this really count? He also seems to tick all the boxes'; fame, fortune, great friends with the Illuminati King himself (Jay Z), triangles on his shirt. I mean he sure looks like a contender to me! Lebron brings a new dimension to the realm; adding a sports personality into the mix of allies! The secret society are obviously trying to branch out a little! Lebron is also known for forming the All-Seeing Eye gesture before his games! Maybe its a good luck charm?
Donald Trump

[caption id="attachment_122204" align="alignnone" width="2560"]122204" src="https://quizzable.com/wp-content/uploads/2023/08/trump-presser-scaled.jpeg" alt="" width="2560" height="1706" /> Image source: NBC News
Trump is one to gesture during his speeches; these gestures and hand signals are huge giveaways to Illuminati conspiracy theorists! Trump has been known to signal the V-shaped hand signal known to worship the devil. Some believe, that upon election, all U.S. Presidents are automatically initiated into the clandestine organization! Does this mean there is no way out?

Lindsay Lohan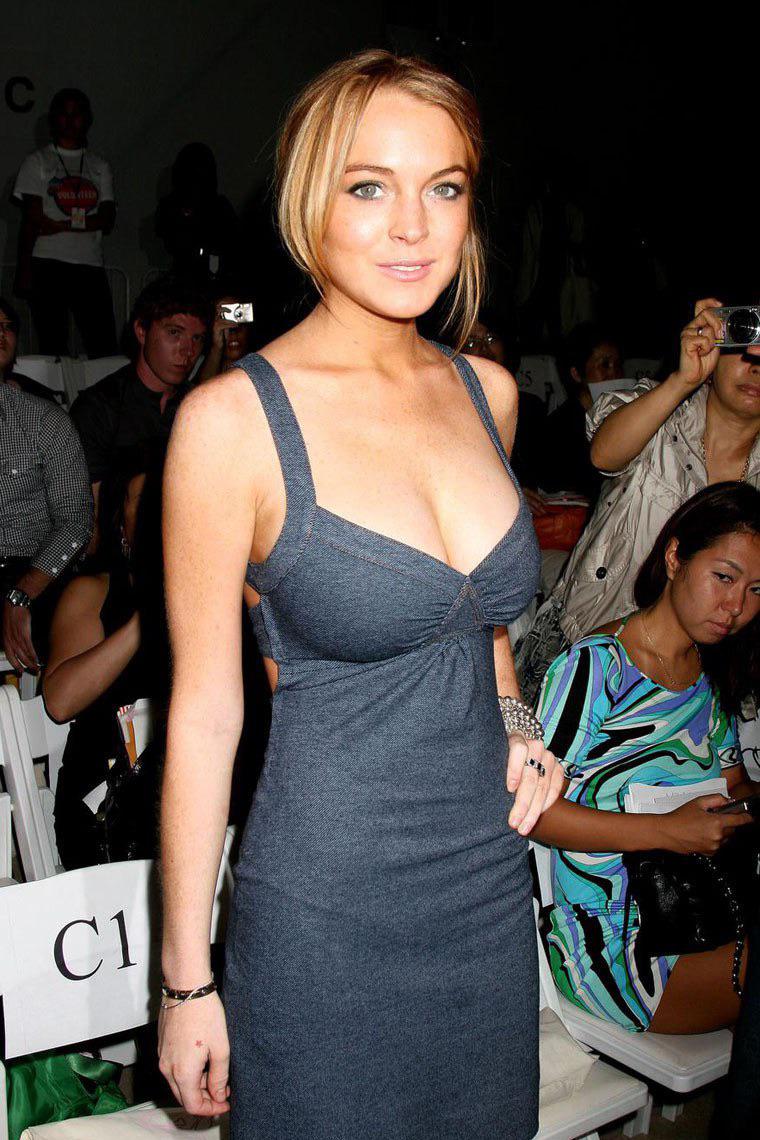 Image source: Reddit
Rumor has it, Lohan had a fight with the Illuminati a while back and claimed an Illuminati stalker has been following her for years. With the way Lindsay's career has been in recent years, some are not likely to agree she has given her soul to the secret society for success. Like other celebs, Lindsay has been pictured wearing the All-Seeing Eye. So does this mean she is still involved or has she somehow revoked the privilege?
Serena Williams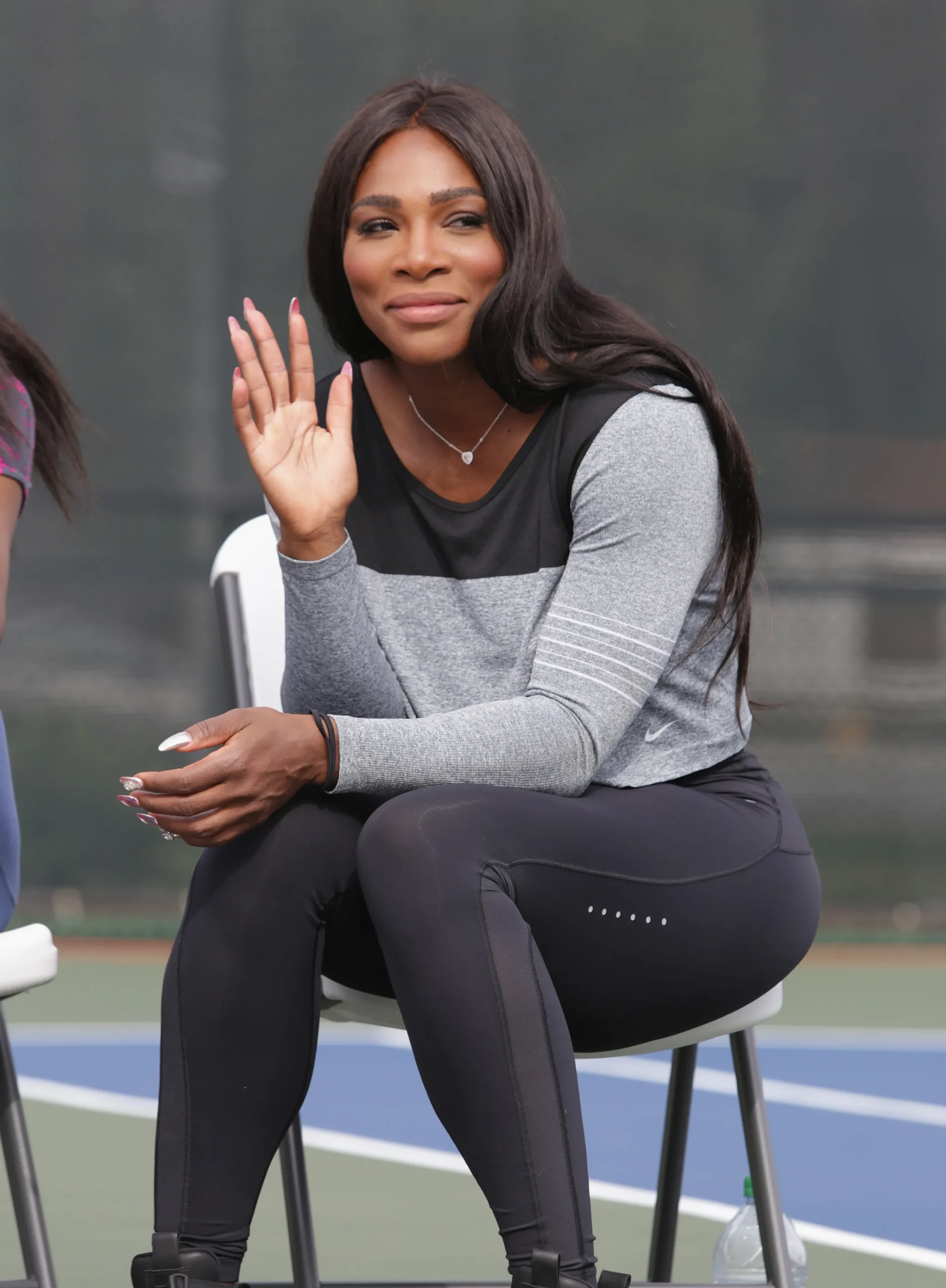 Image source: Fortune
Serena, like Lebron James has some serious talent on the court (Tennis court this time!) Apparently exceptional talent must mean that you sold your soul to the Illuminati? Serena has been accused for many years of her affiliation to the secret union, wanting to rule the world, due to her unbelievable talent! But is this her only link?
Lil Wayne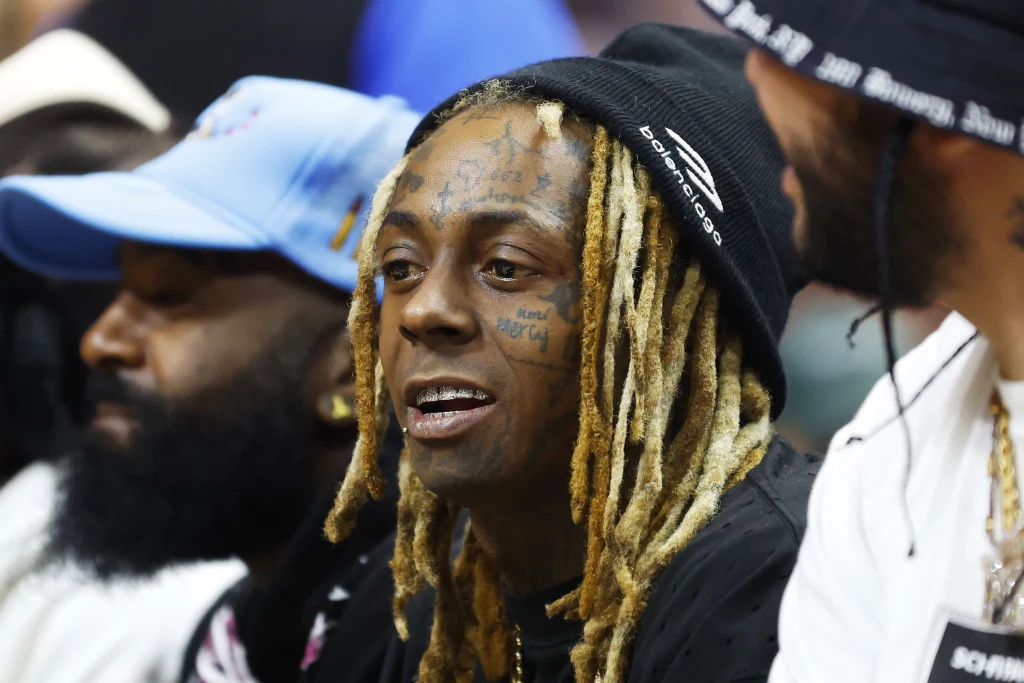 Image source: NBC News
In 2011, Lil Wayne was added to the potential, ever-growing list of celeb Illuminati members, for wearing a cap with an inverted cross and pyramid embellished on it. Since then, he's had some questionable tattoos symbolizing his affiliation to the top-secret group and made a number of hand gestures, mounting up evidence of his involvement! The rapper's music videos are laden with symbolism, and some of his collaborations have been a treasure trove for conspiracy enthusiasts linking him to the Illuminati.
Prince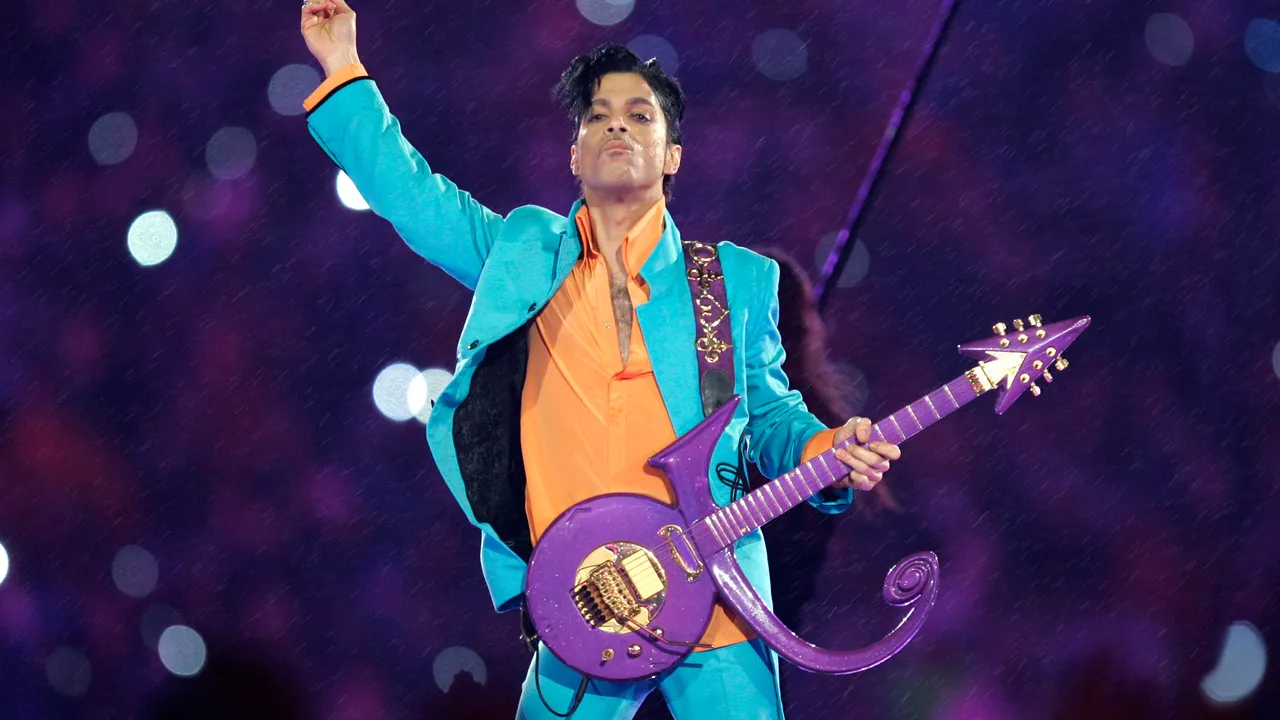 Image source: USA Today
The first nod came about when Prince added a third eye to a picture of himself on Twitter. He also had an All-Seeing Eye ring; both scream symbolism of the conspiracy theory. His "Dreamer" track and certain interviews have also been linked to Illuminati speculation. Some conspirators wonder whether Prince did actually pass away from "chemtrail flu" and instead believe that Prince was assassinated by the Illuminati? But why, is the question on everybody's lips?
Nicki Minaj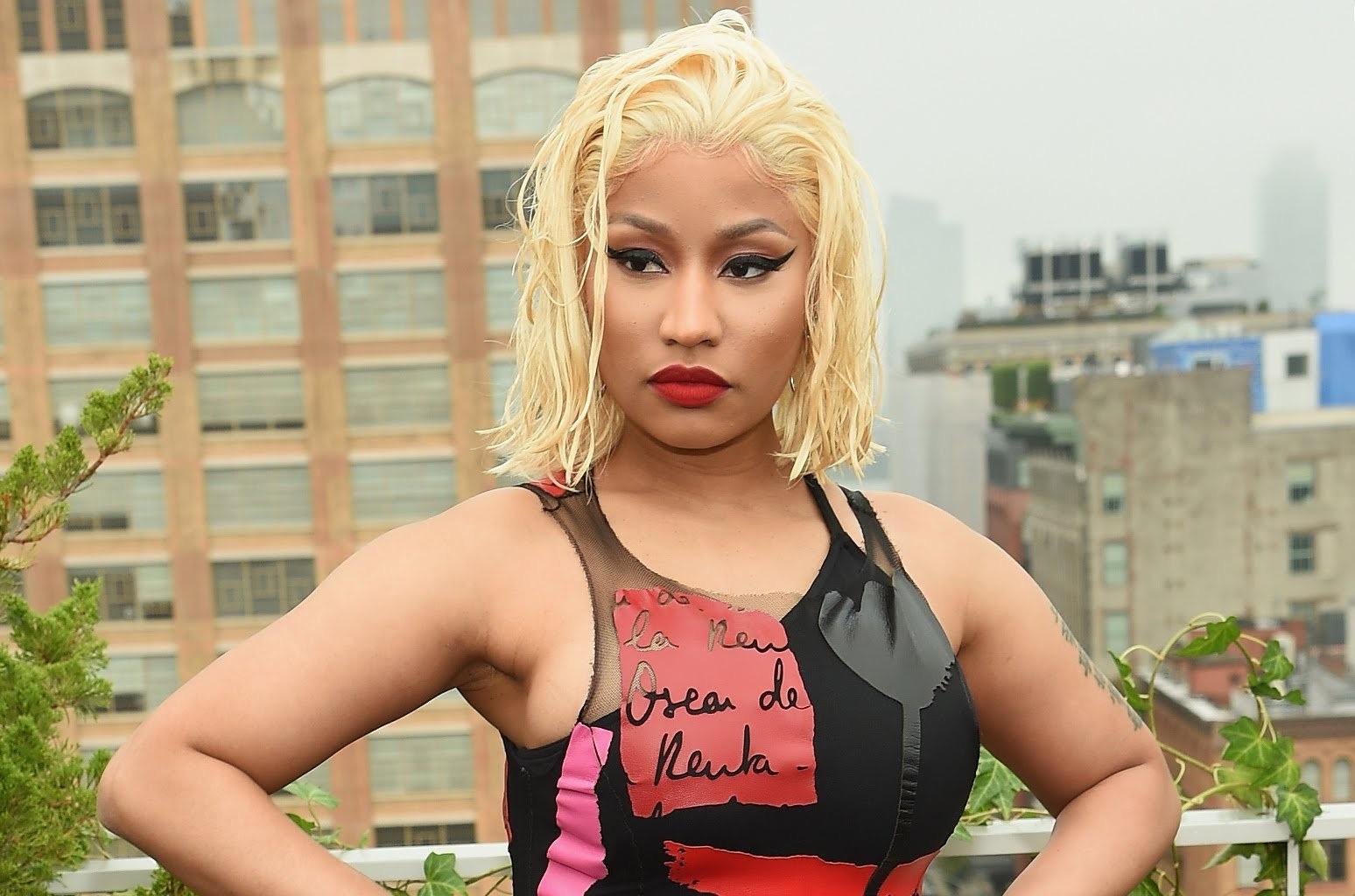 Image source: Reddit
So, Nicki Minaj featured on the Illuminati episode of the 'Cleveland Show', alongside fellow member Kanye; surely this is a sign and nod to her alliance of the group! Like many other potential celebrity members, Minaj has been one to symbolize her involvement through hand gestures and symbols such as wearing the All-Seeing Eye. The multiple personas in "Roman's Revenge" and the "Moment 4 Life" video visuals have been scrutinized for their symbolism and links to the clandestine group!
Chrissy Teigen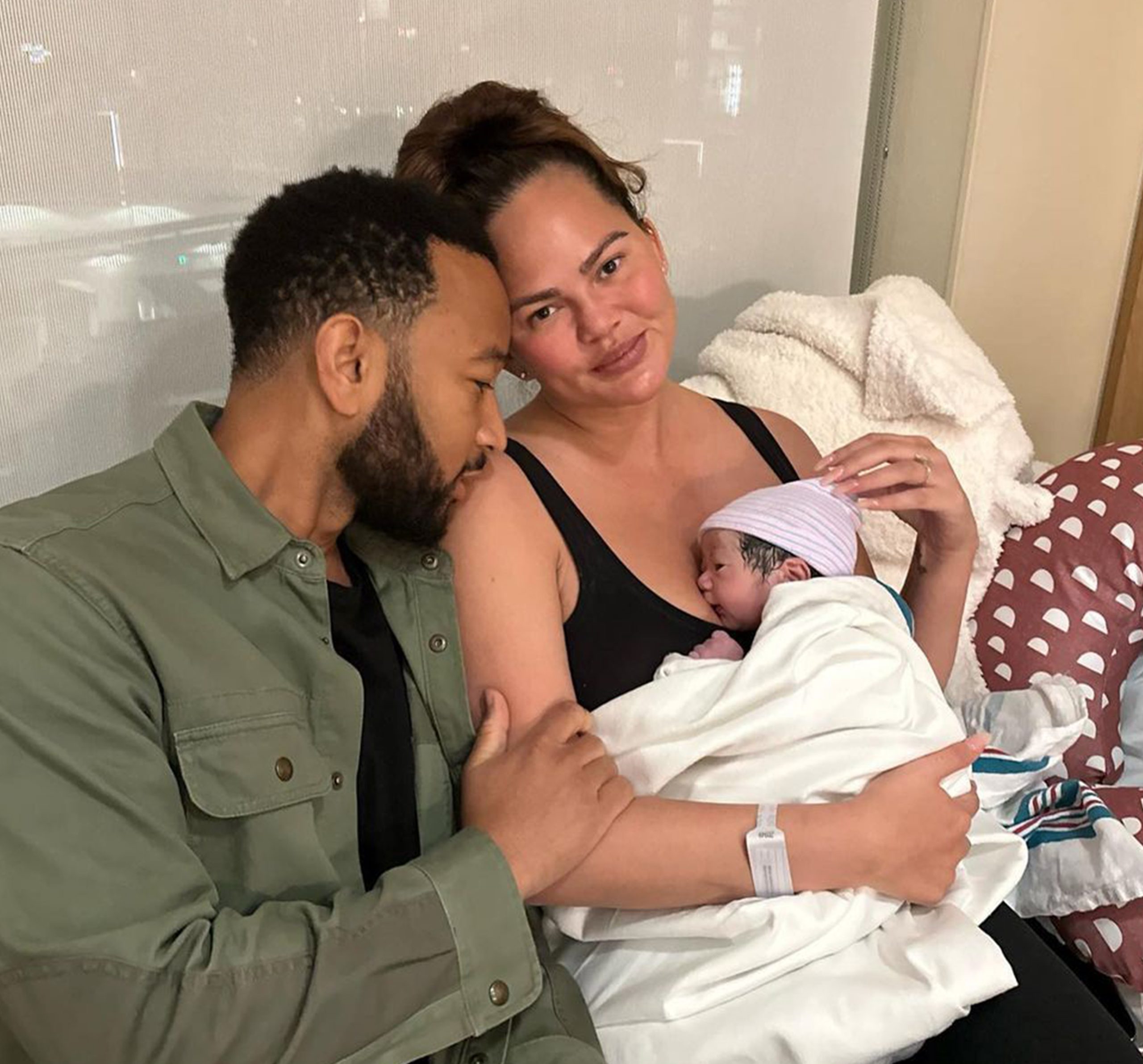 Image source: The Today Show
John Legend's other half, Chrissy Teigen has been at the center of many Illuminati rumors for decades! Teigen explained how all the rumors started in an interview with PopSugar. Teigen explained, "It started so long ago, like we were in Hong Kong and our plane turning back around was the root of it. I tweeted through the whole thing because I was like, 'This is amazing!' And then it became, 'Oh, Chrissy is being arrested finally". This may come as a surprise but John Legend later explained that there was a theory that all members of the Illuminati were going to be secretly arrested and expressed that was how the rumors started!
Paris Hilton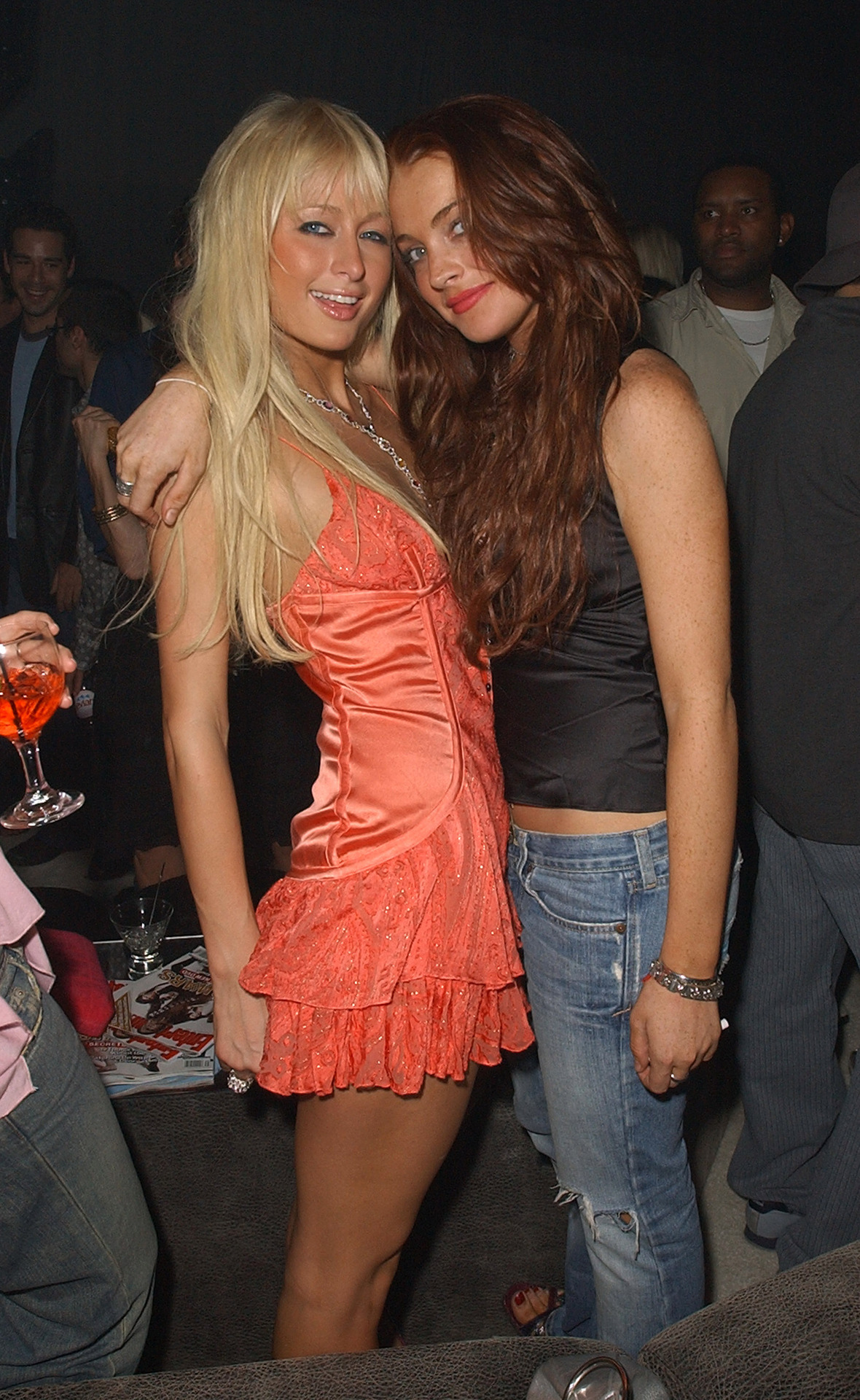 Image source: NZ Herald
Word on the street is that the famous Hilton family were targeted by the Illuminati; encouraging them to perform mind control on their children. Paris had no hope, if she was exposed to this as a young child! In 2007, at the age of 26, Paris ended up in a Psychiatric Ward; theorists claim this was a result of the 'mind control' she endured as a youngster. Paris doesn't seem to follow in her fellow members footsteps by showing any other signs of her affiliation!
Taylor Swift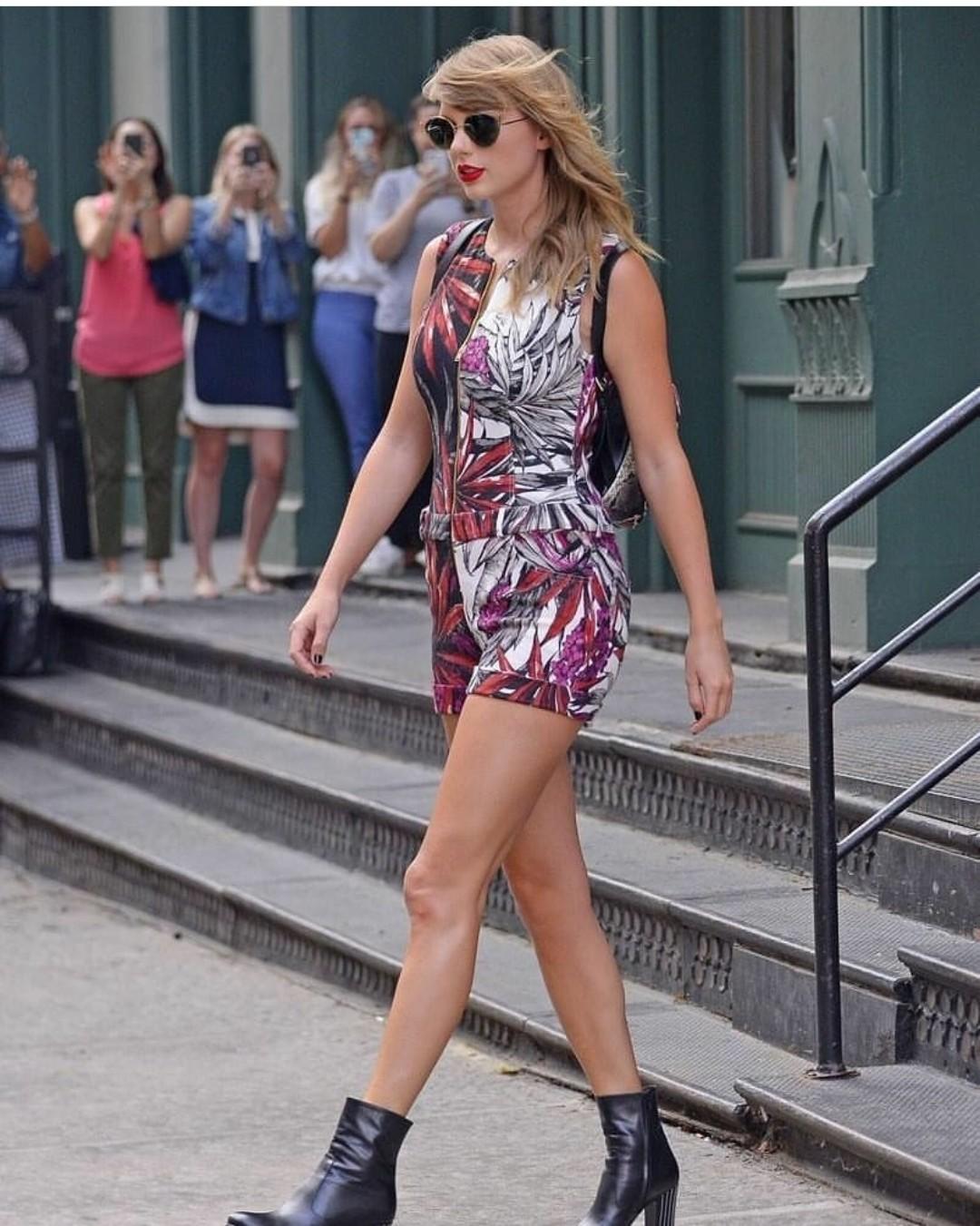 Image source: Reddit
Taylor Swift has a HUGE fan base, making her super influential! Did this help her gain access to the super-secret society? Swift optimizes her alliance with the Illuminati by often expressing symbols in all of her performances; wearing devil horns, triangles and her exaggerated use of mirrors. All of these signs allegedly link her to the clandestine organization! Her "Look What You Made Me Do" video in particular has certain scenes that theorists believe hint at the Illuminati.
Jim Carrey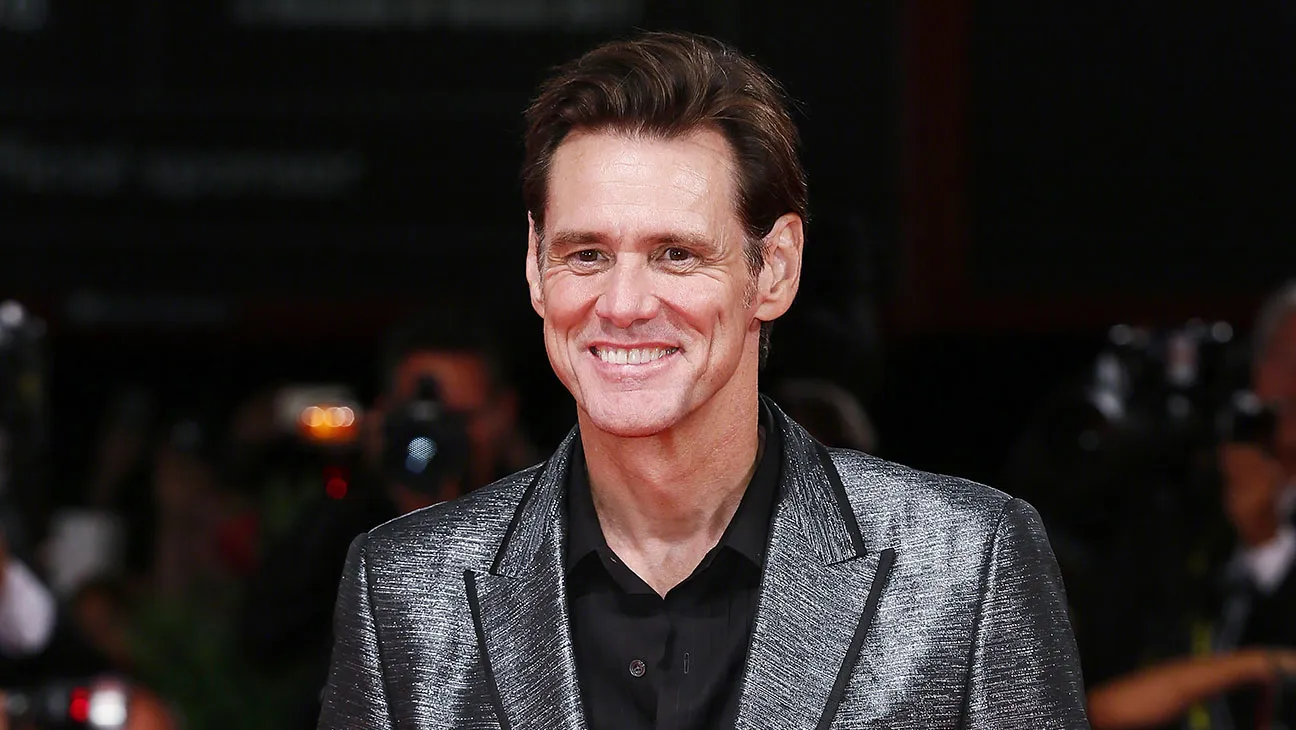 Image source: The Hollywood Reporter
Surprisingly, even comedic actor Jim Carrey has been linked to Illuminati theories. Some of his public appearances and statements have been misconstrued as hints at insider knowledge. Jim Carrey often jokes on chat shows and interviews that he's linked to the clandestine organization, wanting to take over the world! His hand gestures on a late-night talk show and subsequent comments have stirred controversy.
Katy Perry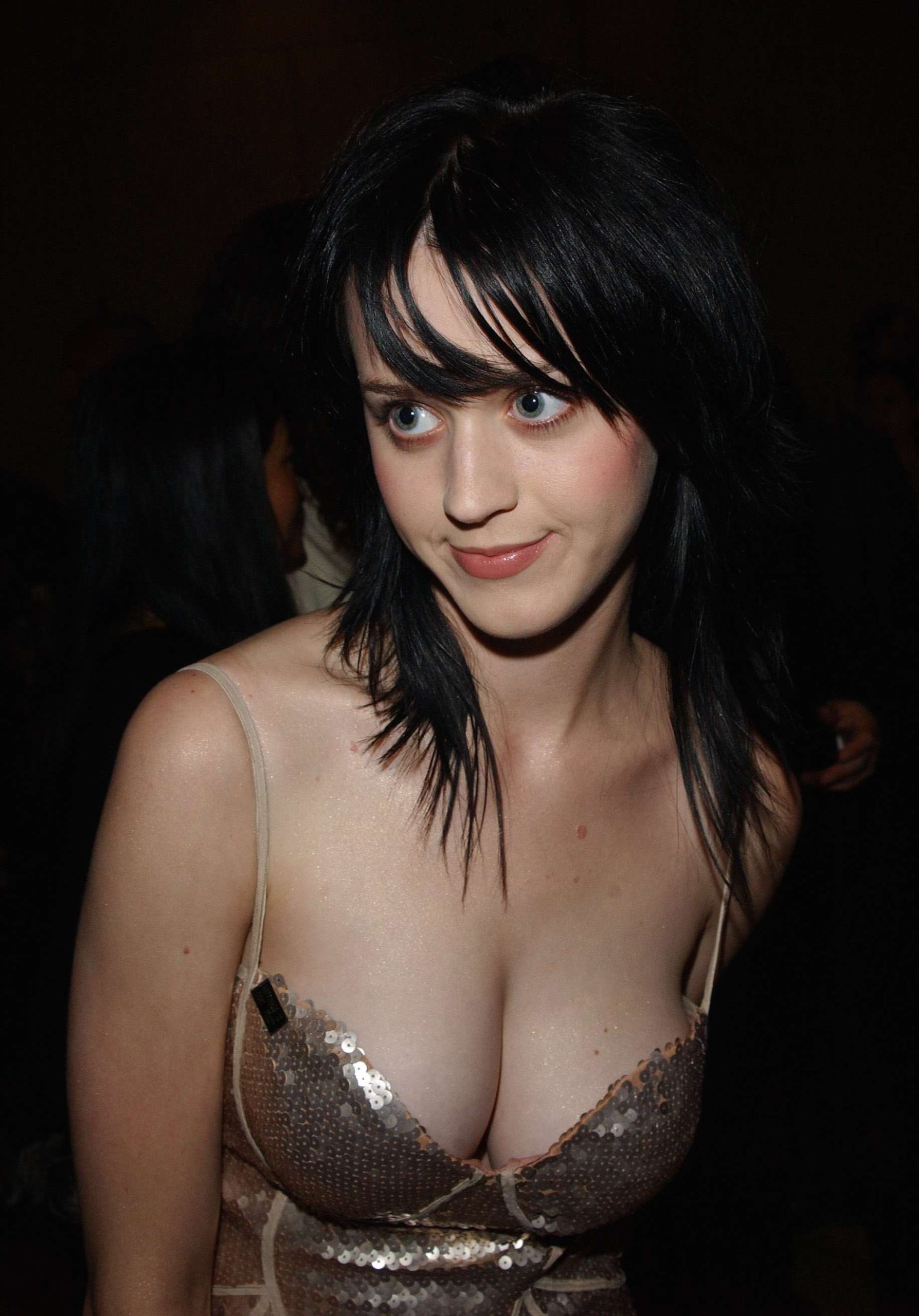 Image source: Reddit
After once jokingly saying she'd "like to join the Illuminati", Katy Perry became a target for such rumors, The Egyptian themes in her "Dark Horse" video are believed by some to align with Illuminati symbolism. Some ask, is Katy Perry a robot controlled by the Illuminati? There is a video circulating where one of her eyelids creepily closes as she attempts to pull it back into place with her finger. The video has sent people into a surge of conspiracy theory-level speculation.
Britney Spears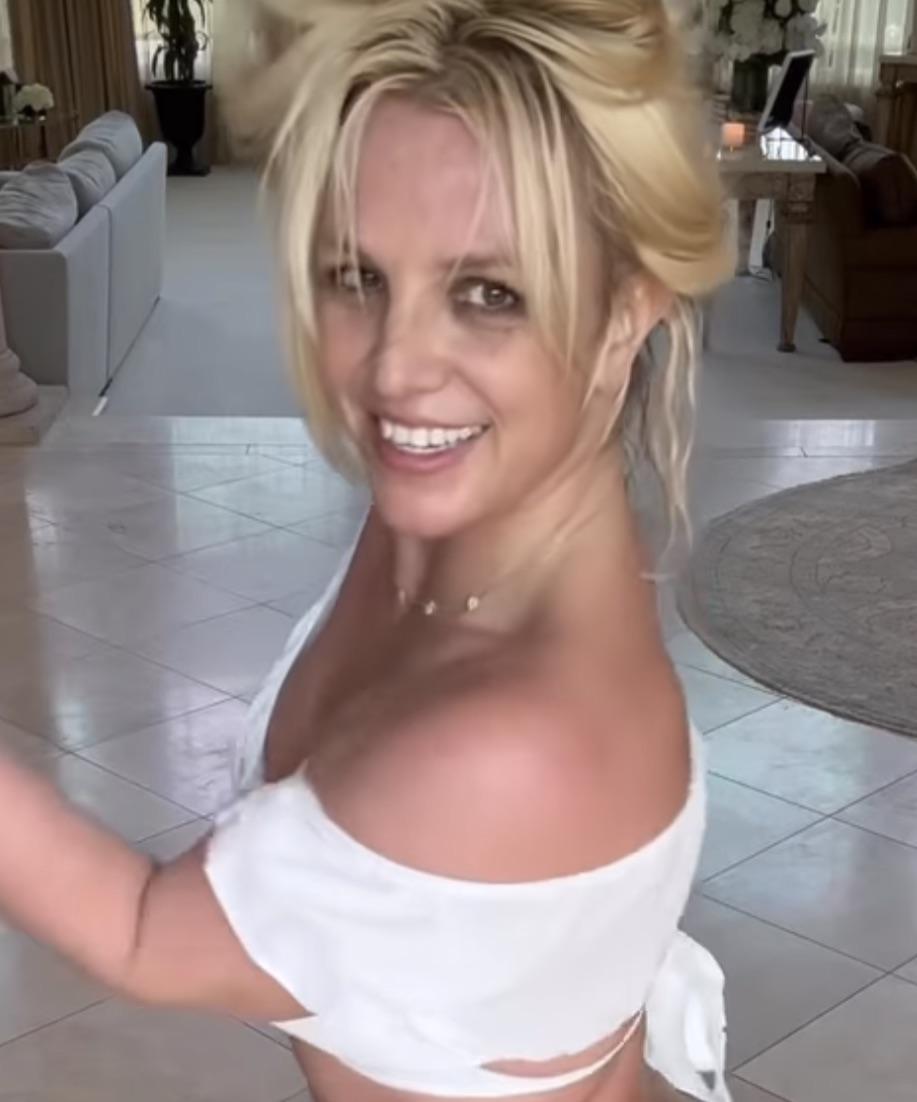 Image source: Reddit
The pop princess has had her life under the microscope, and some believe her struggles were related to her links with the covert group. These theories tend to lack substantial evidence and instead capitalize on her periods of personal turmoil. The use of monarch butterflies in her music videos, are a symbol theorists link to Illuminati mind control. Looks like Hilton and Spears may have some things in common?
Angelina Jolie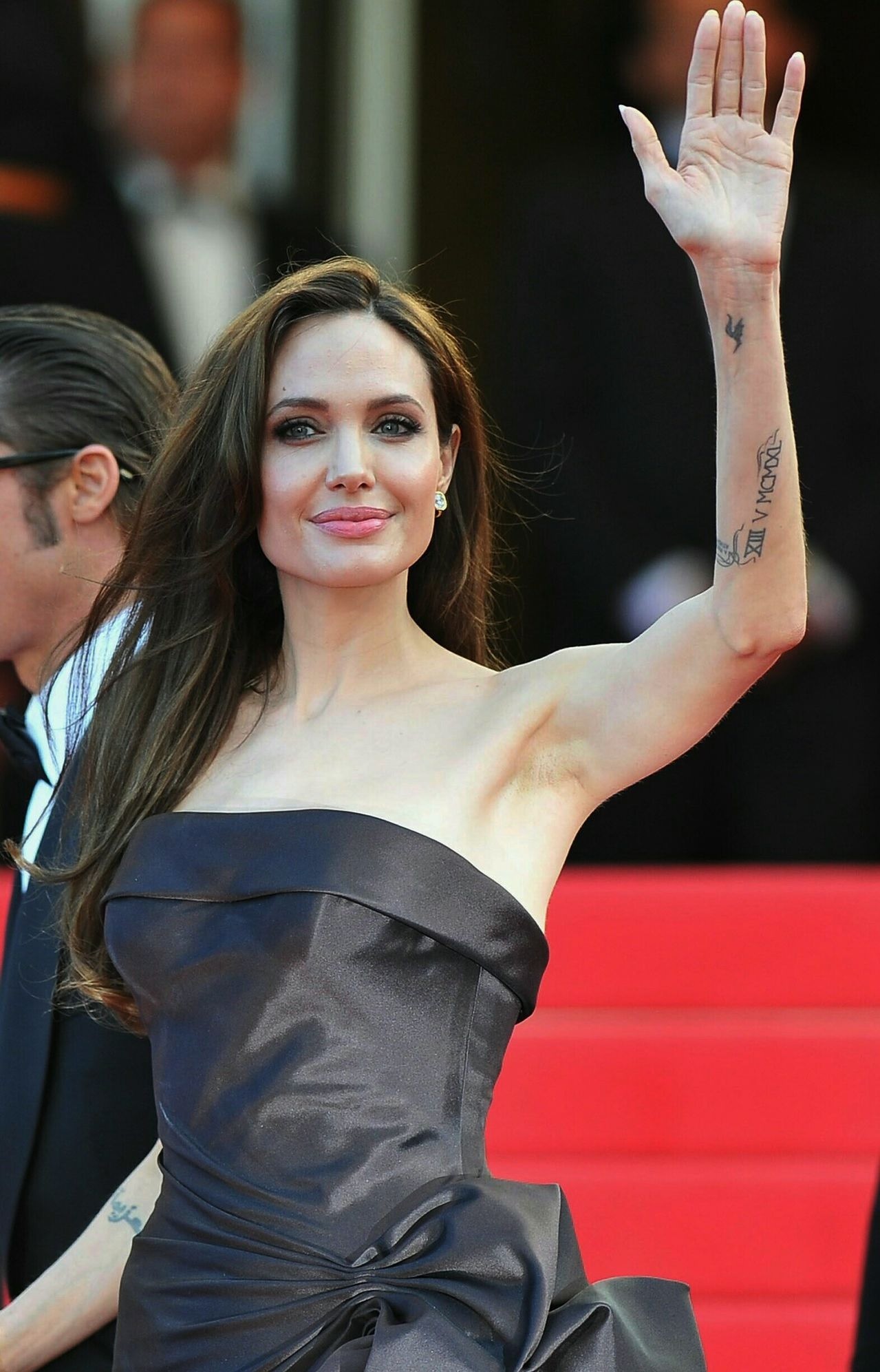 Image source: Reddit
Speculation arose after Jolie starred in the film "Tomb Raider", which delves into secret societies. Jolie's influential roles in the entertainment industry and her connections with global humanitarian efforts have made some conspiracy theorists speculate about her ties to the Illuminati. She also has cryptic tattoo's which some believe symbolises her affiliation with the secret society!
Brad Pitt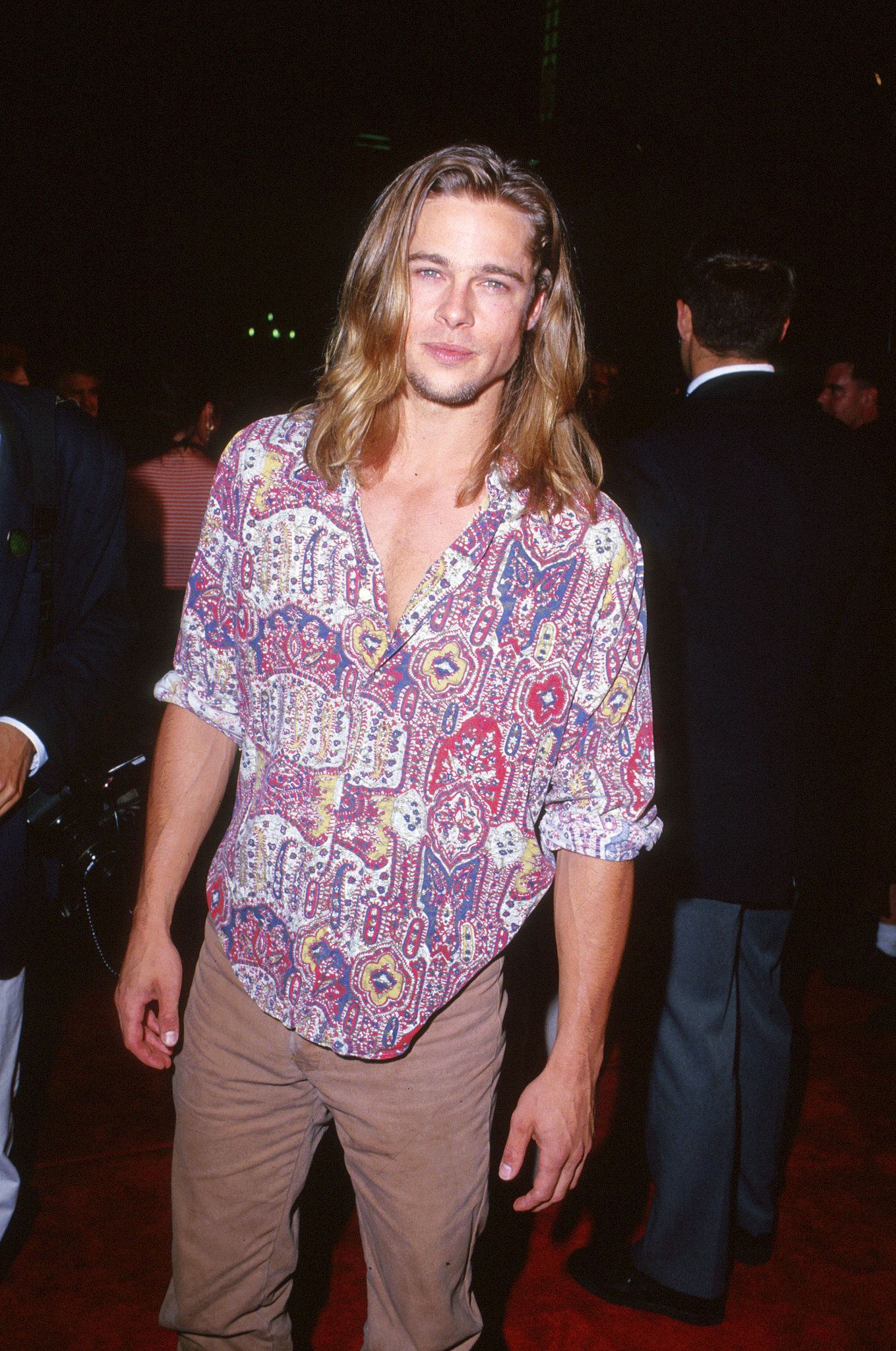 Image source: Reddit
Brad Pitt's role in "Fight Club", which touches upon societal control, has been analyzed by theorists, linking Pitt's association to the Illuminati. As Jolie's ex-husband and an influential actor, Pitt is often roped into Illuminati theories by association. His film choices or public appearances are sometimes dissected for 'hidden' meanings. Other than that though, Pitt doesn't seem to show or highlight any other hints of involvement.
Miley Cyrus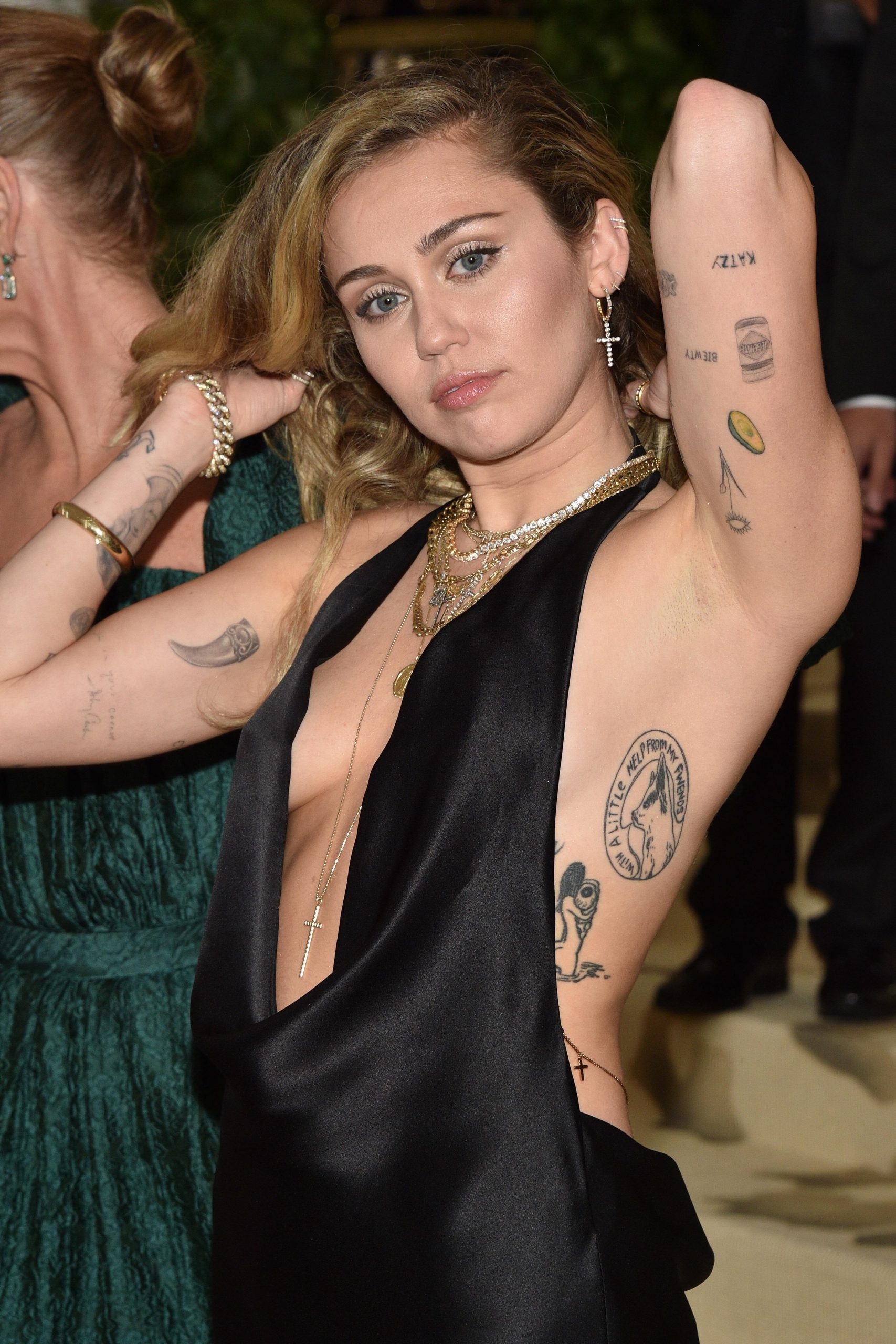 Image source: Reddit
Cyrus's transformation from a Disney star to a provocative artist led some to theorize she was "indoctrinated" by the secret society. This notion often overlooks the natural evolution and rebranding many artists undergo. Not only that, imagery in her "Can't Be Tamed" video, particularly her transformation, scream Illuminati undertones for some.
Michael Jackson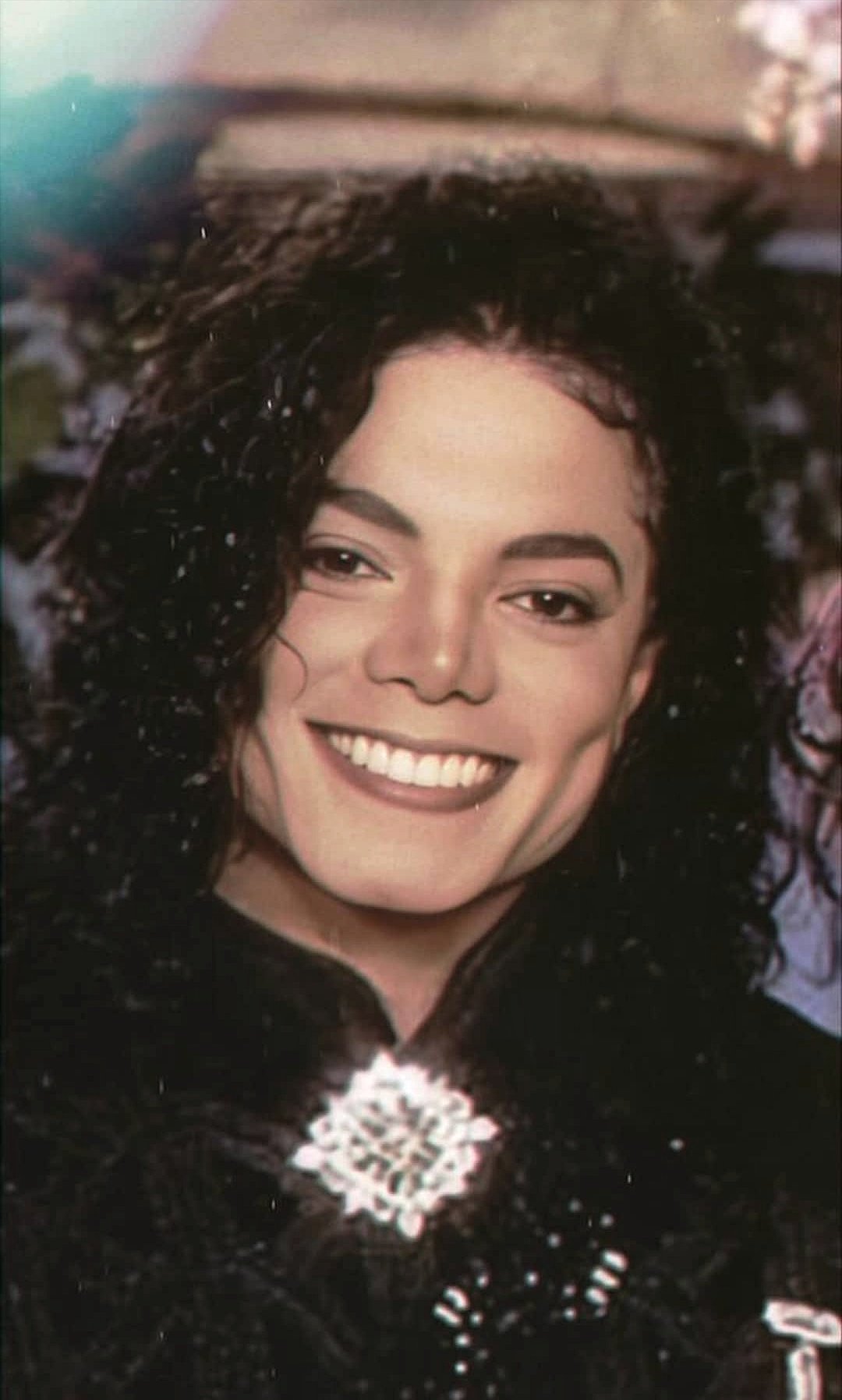 Image source: Reddit
The King of Pop, with his vast influence and sometimes controversial life, has posthumously been linked to the Illuminati, especially regarding theories around his untimely death. Michael Jackson's "Dangerous" album cover allegedly had some Illuminati imagery. His "They Don't Care About Us" lyrics and the "Blood on the Dance Floor" cover art have also fed rumors. But the biggest conspiracy theory from Jackson is that he was murdered by the Illuminati!
Emma Watson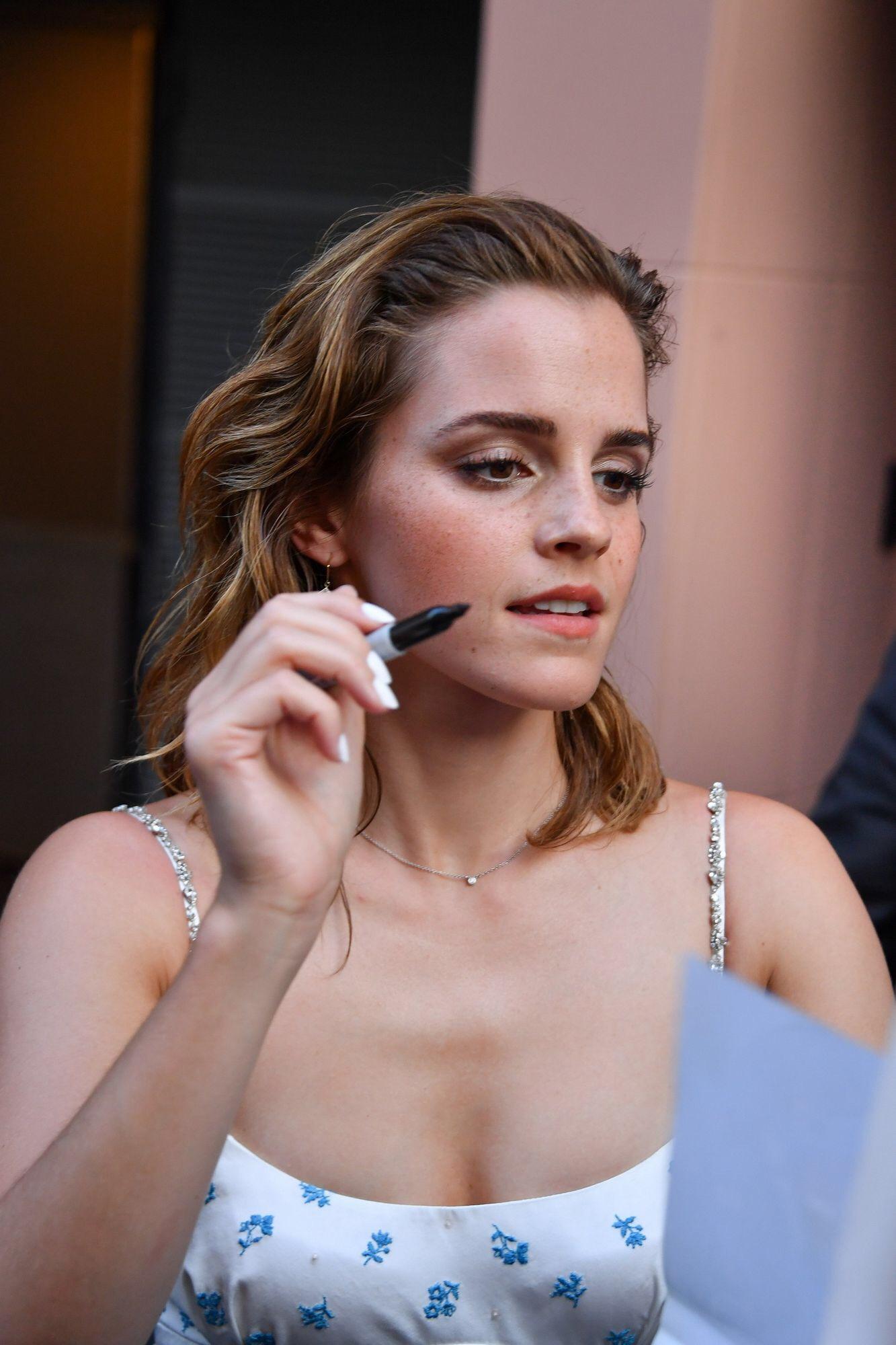 Image source: Reddit
As a prominent actress and UN Women Goodwill Ambassador, Watson's influence both in and out of Hollywood sparked unfounded rumors about her being groomed by the Illuminati for global impact. Watson brings a slightly different dimension to the secret society, with her differing fan base and impactful influence over women! Watson also starred in the film "Regression" which has themes that some believe allude to Illuminati practices. Maybe she hasn't been so secretive after all?
Kylie Jenner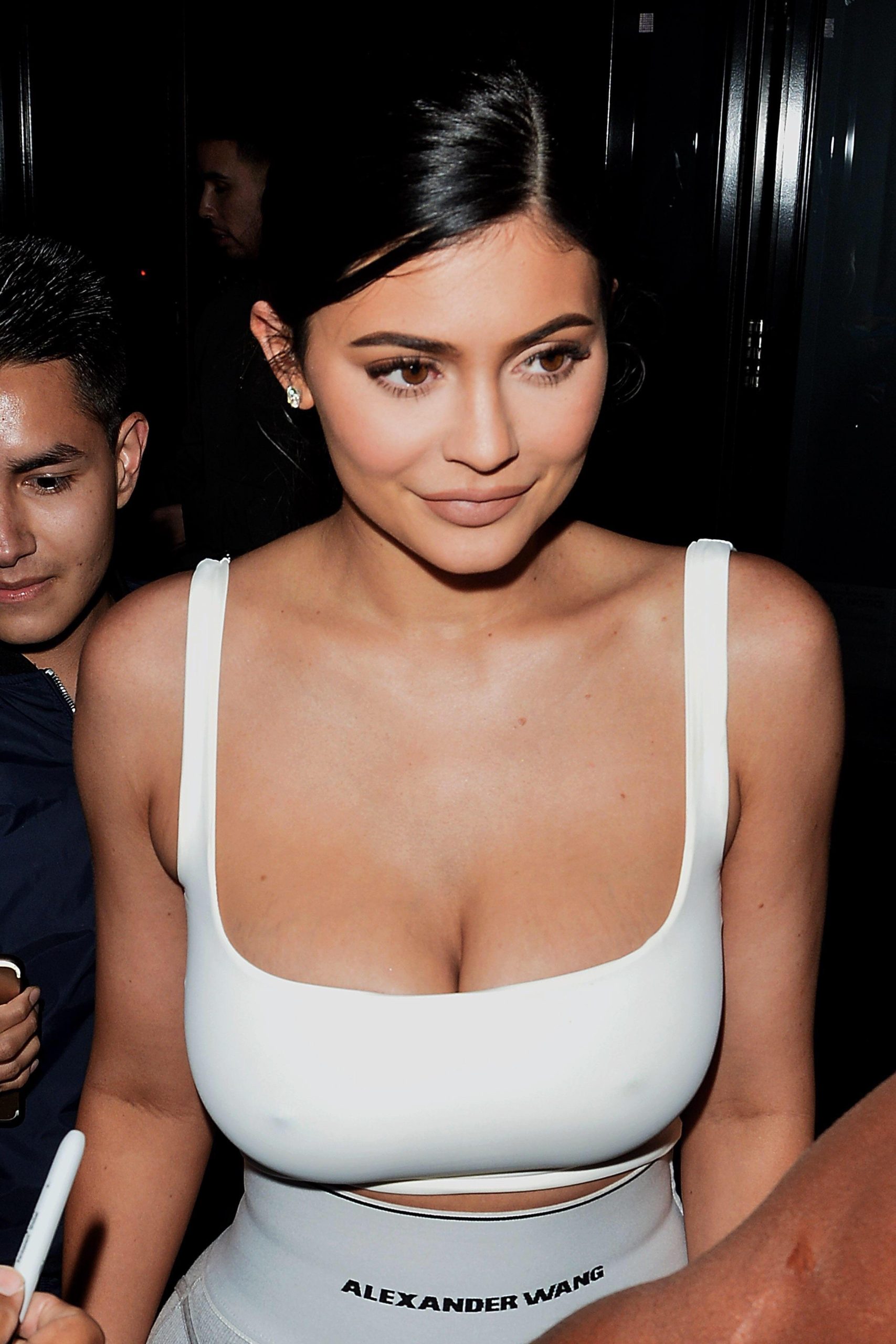 Image source: Reddit
As a member of the influential Kardashian-Jenner clan, Kylie's prominence in pop culture and her rapid rise as a beauty mogul have drawn Illuminati-linked speculations, especially given her frequent use of eye imagery in her makeup branding. Conspiracy enthusiasts have jumped on the bandwagon due to her strong ties with Kim K and Kanye, apparent strong, influential leaders of the group!
David Bowie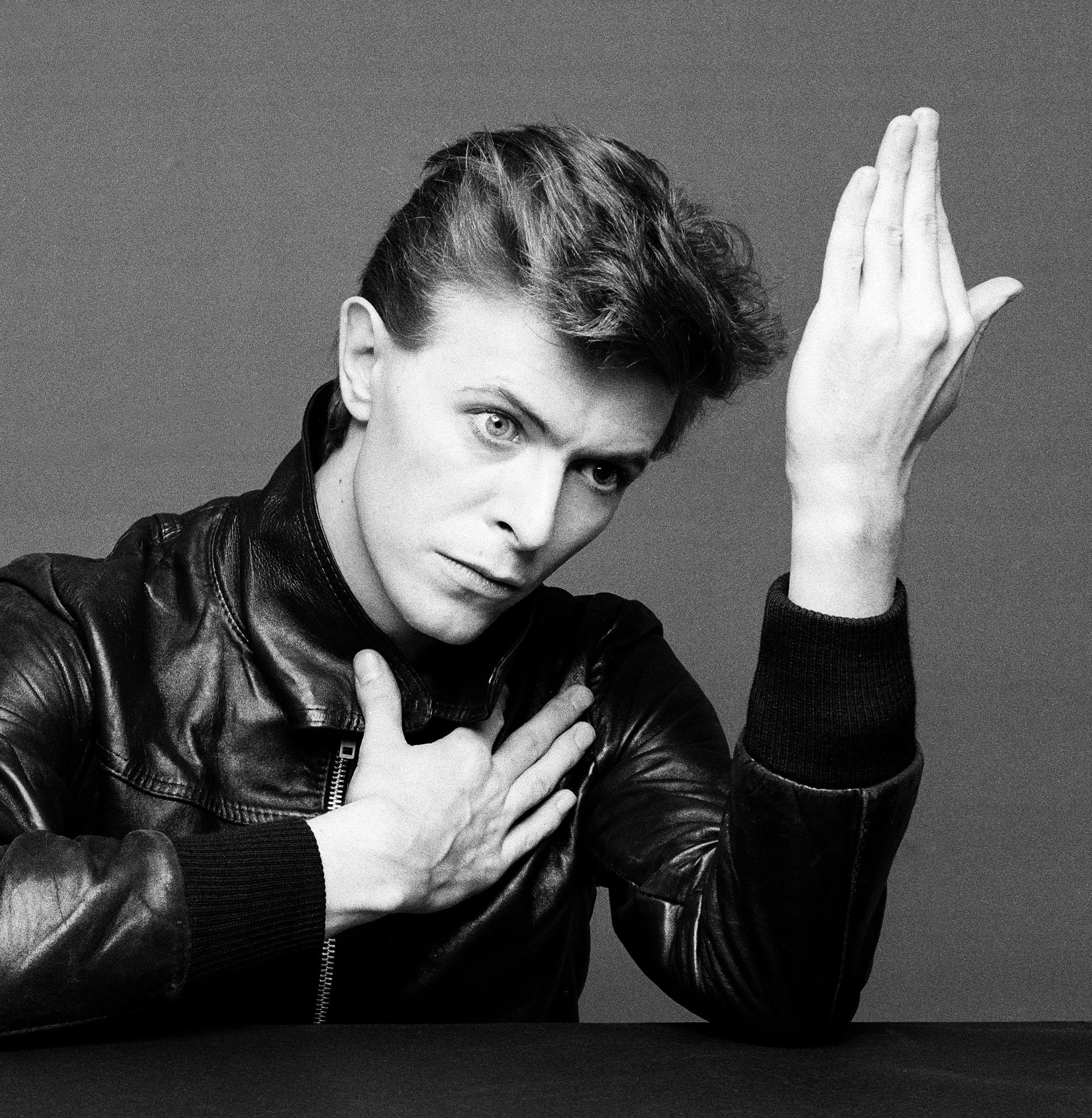 Image source: Reddit
Over the decades, Bowie's unique style, and sometimes cryptic lyrics, especially in tracks like "Station to Station", sparked rumors of Illuminati connections. His "Blackstar" album, especially the title track, is rich with symbolism that some interpret as Illuminati hints. Bowie is all about expression with his hands and often makes hand gestures which are strongly linked to the clandestine organization!