Best wedding gifts of all time
By Jack Trelawny
1 month ago
1. Personalized Cutting Board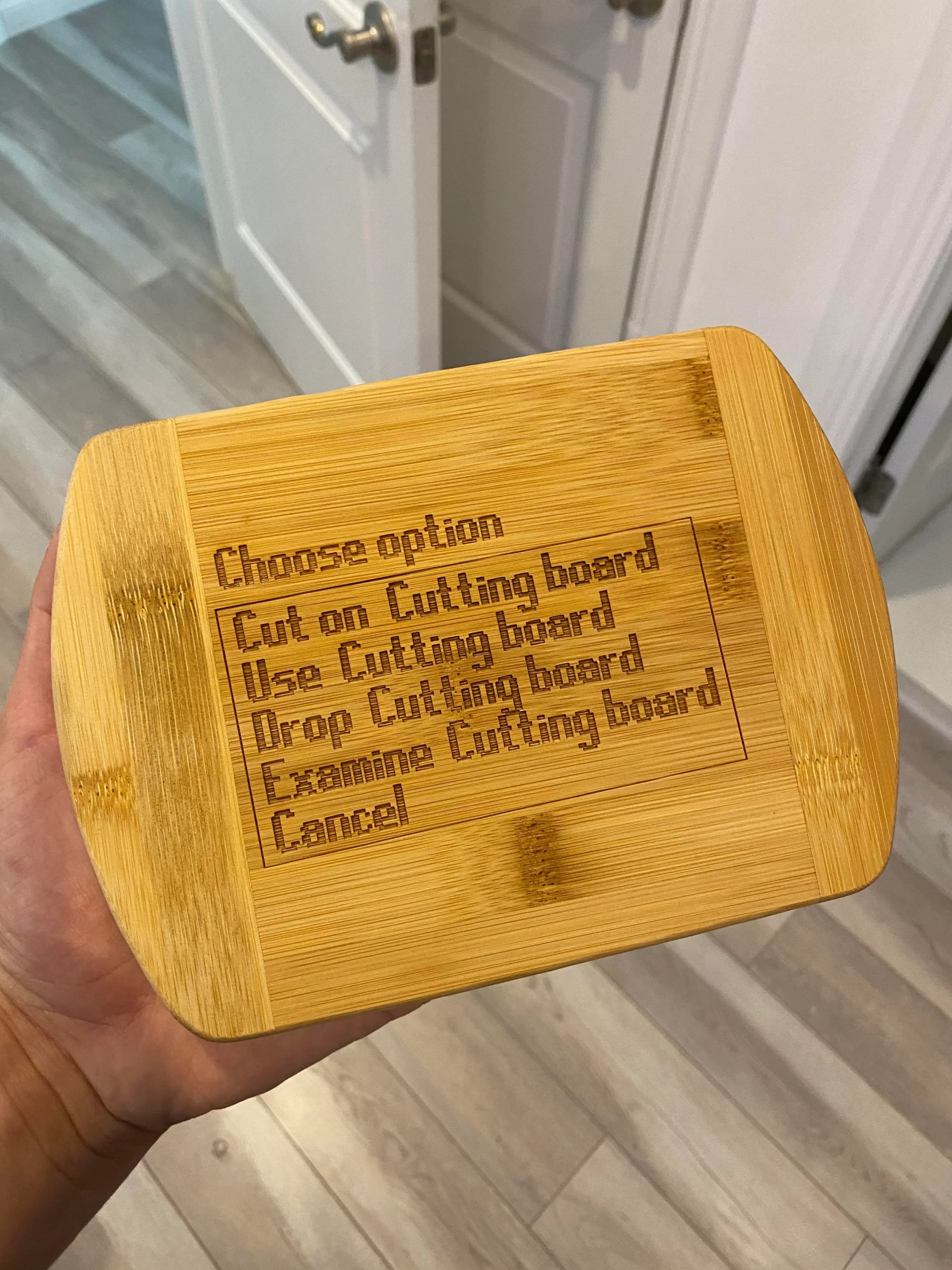 Image Source: Reddit
A cutting board is one of those kitchen essentials that you might overlook as a memorable gift; however, when personalized, it becomes a meaningful keepsake. Imagine a high-quality wooden cutting board, meticulously engraved with the couple's names or their wedding date. It not only serves a practical purpose—aiding in daily meal prep—but also adds a sentimental touch to the couple's kitchen. Every time they chop vegetables or prepare a charcuterie board, they'll be reminded of their special day and the thoughtfulness of your gift.
2. KitchenAid Stand Mixer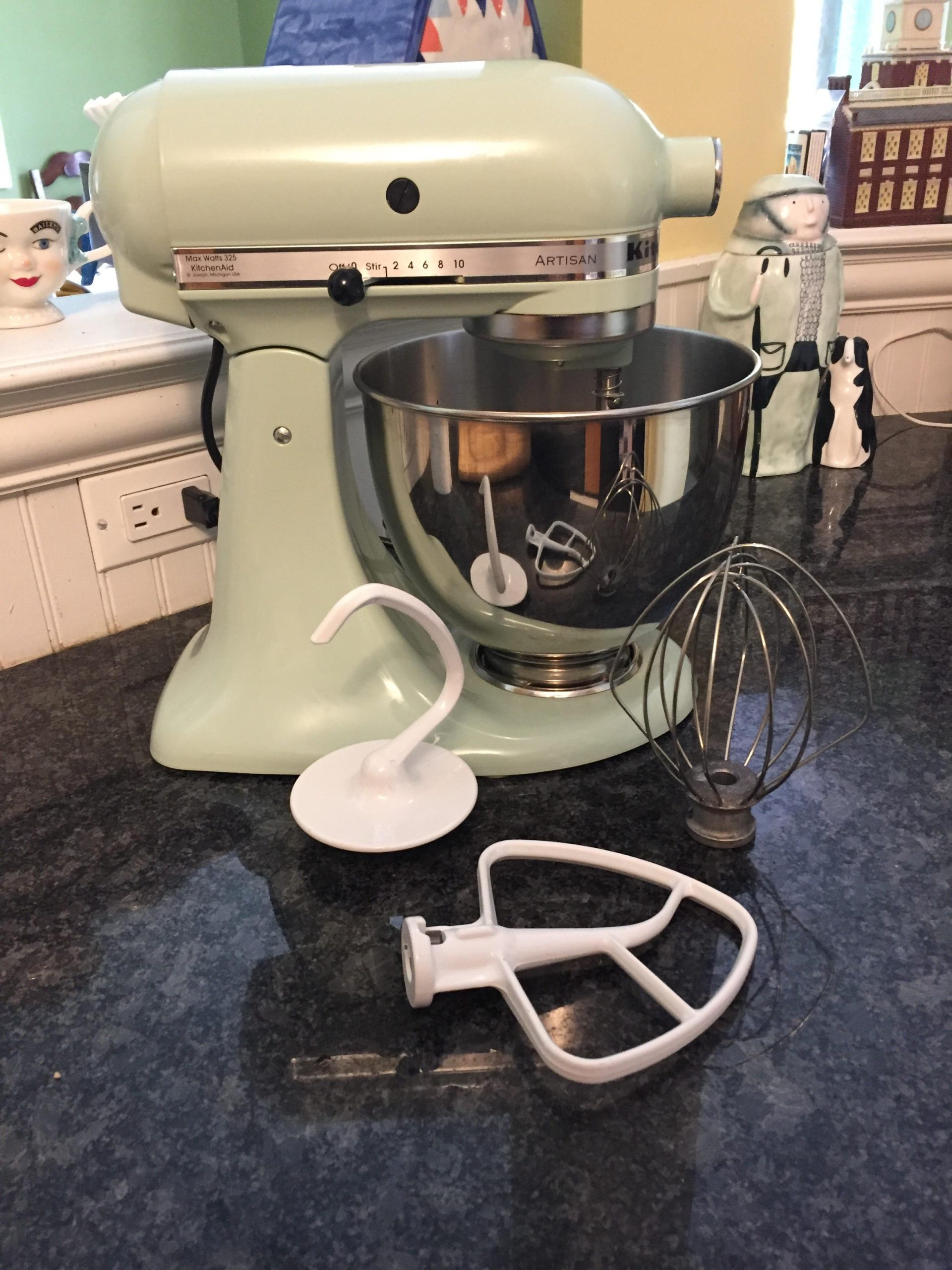 Image Source: Reddit
A KitchenAid Stand Mixer isn't just another kitchen appliance—it's a rite of passage for couples who love to bake or cook. This iconic machine is renowned for its durability, versatility, and sheer power. Whether whipping up homemade pasta, mixing batter for a dozen cupcakes, or kneading dough for fresh bread, this mixer is a game-changer. It comes in various colors, fitting any kitchen aesthetic, and it signifies a commitment to culinary adventures together.
3. Instant Pot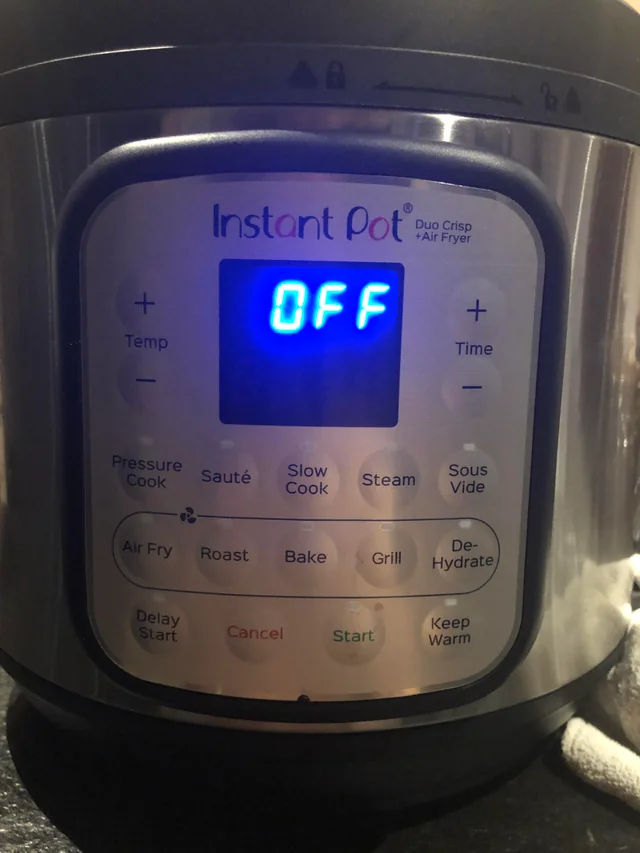 Image Source: Reddit
For the busy couple who still enjoys a home-cooked meal, an Instant Pot is the epitome of convenience and versatility. This multi-functional gadget can act as a pressure cooker, slow cooker, rice cooker, and much more, allowing for a variety of dishes to be made quickly and efficiently. The Instant Pot simplifies meal preparation and cleanup, giving the couple more quality time together. Plus, its compact design makes it ideal for both spacious and limited kitchen spaces.
4. Luggage Set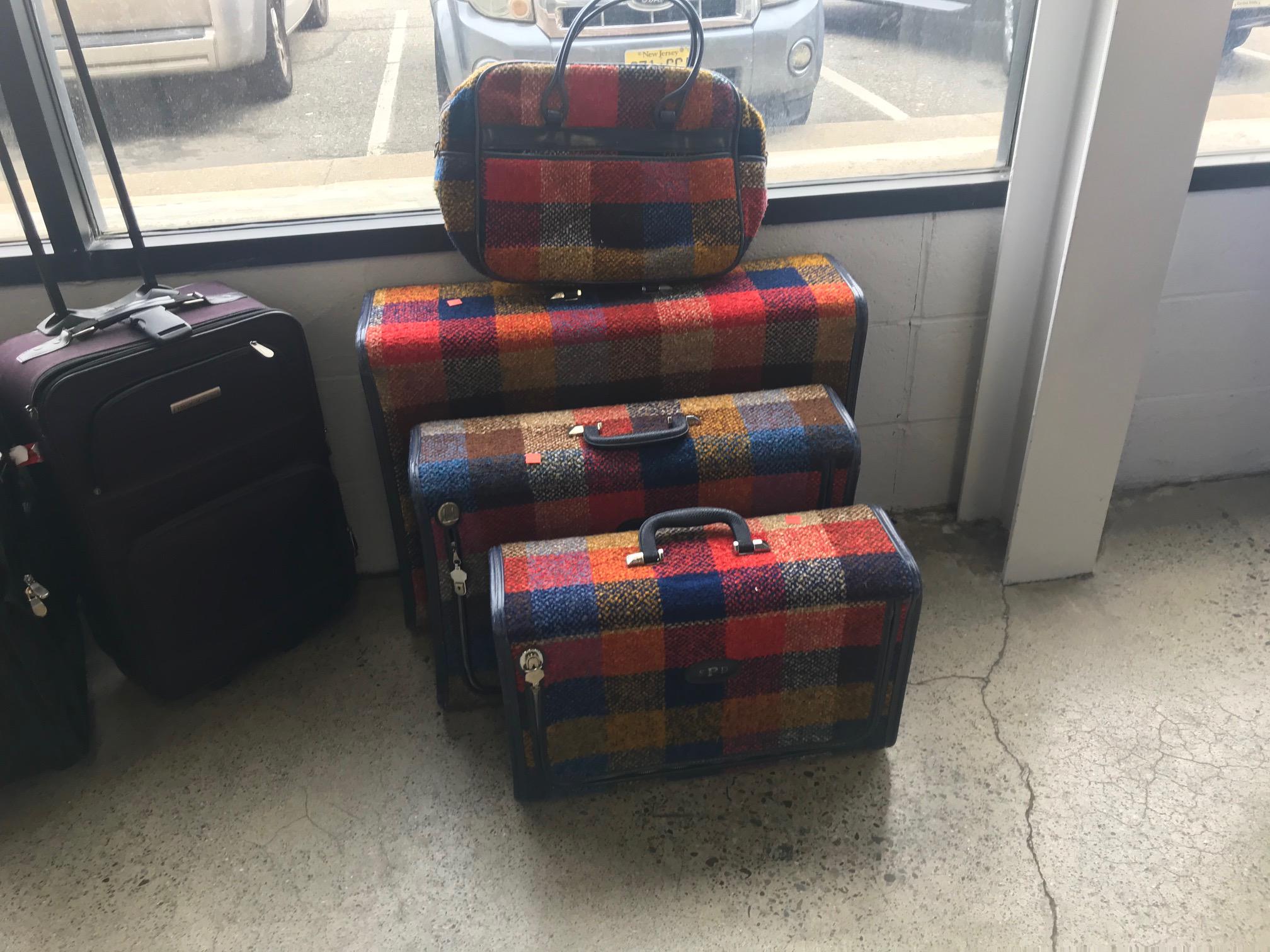 Image Source: Reddit
If the couple has a love for travel, a high-quality luggage set could be the perfect way to set them off on their many adventures as newlyweds. Consider luggage that is durable, lightweight, and easy to maneuver. Features like built-in locks, spacious compartments, and sleek designs can make their travels more enjoyable. Every trip they take will be a reminder of your thoughtful gift that made their journeys a little easier.
5. Wine Subscription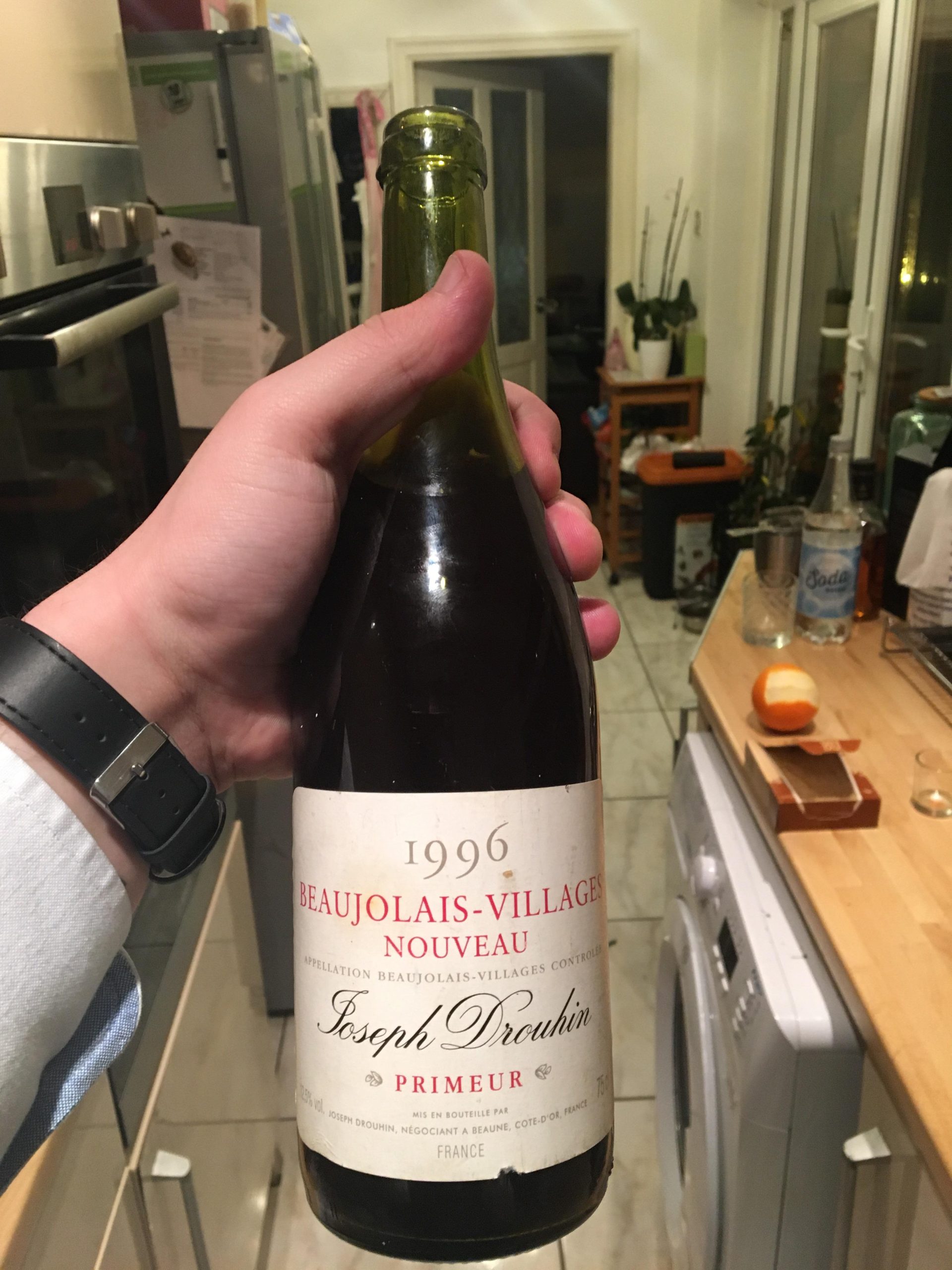 Image Source: Reddit
A wine subscription is the gift that keeps on giving, month after month. Each delivery arrives with a curated selection of wines, offering a variety of flavors and regions to explore. It's an excellent way for the couple to share romantic evenings, host stylish events, or simply unwind after a long week. The subscription can serve as a learning experience too, helping them discover what types of wine they truly enjoy.
6. Photo Frame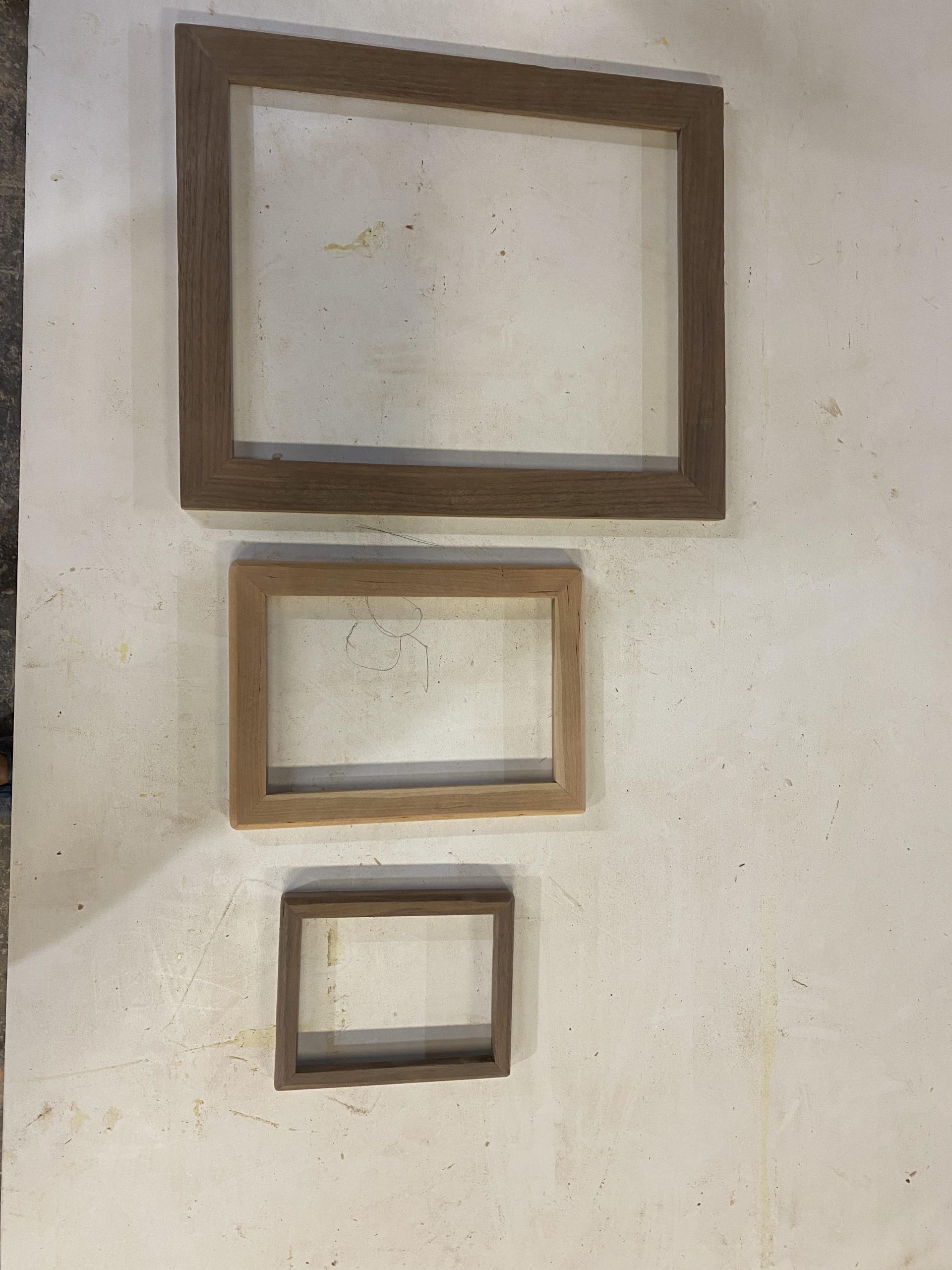 Image Source: Reddit
While it may seem simple, a high-quality, stylish photo frame can make a world of difference when displaying that all-important wedding photo. Think beyond the traditional by selecting a frame that matches the couple's decor or holds special meaning. Whether modern or vintage, wood or metal, a carefully chosen frame turns a wedding picture into a showpiece, allowing them to relive that magical moment daily.
7. Custom Illustration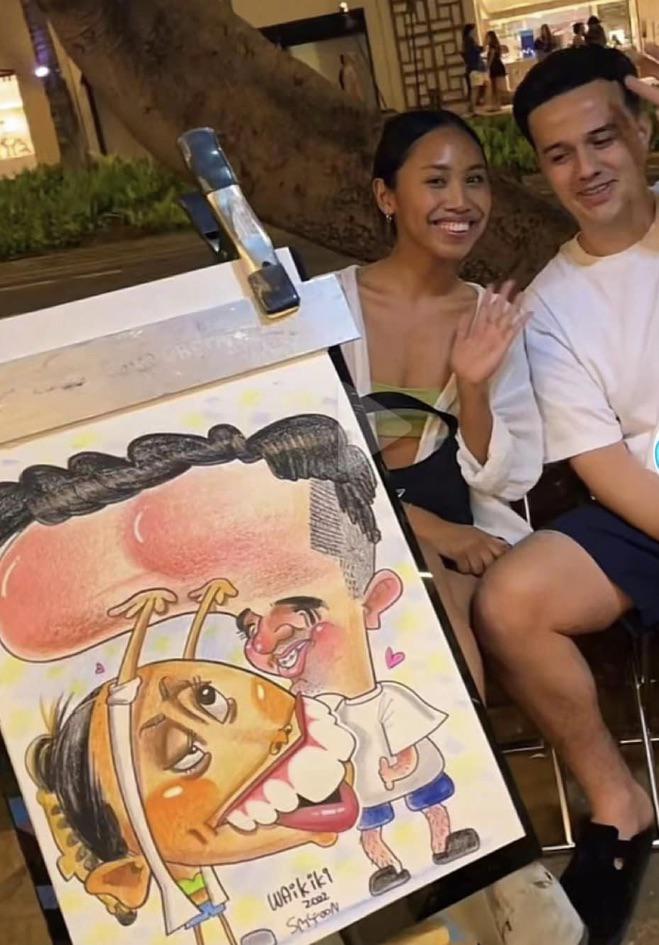 Image Source: Reddit
Commissioning a custom illustration adds a highly personal touch to your gift-giving. Whether it's a whimsical portrayal of the couple or a detailed illustration of a place meaningful to them—like the location where they met or got engaged—this unique artwork will hold a special place in their home and hearts. It's a one-of-a-kind piece that encapsulates their love story or shared experiences.
 8. Smart Home Devices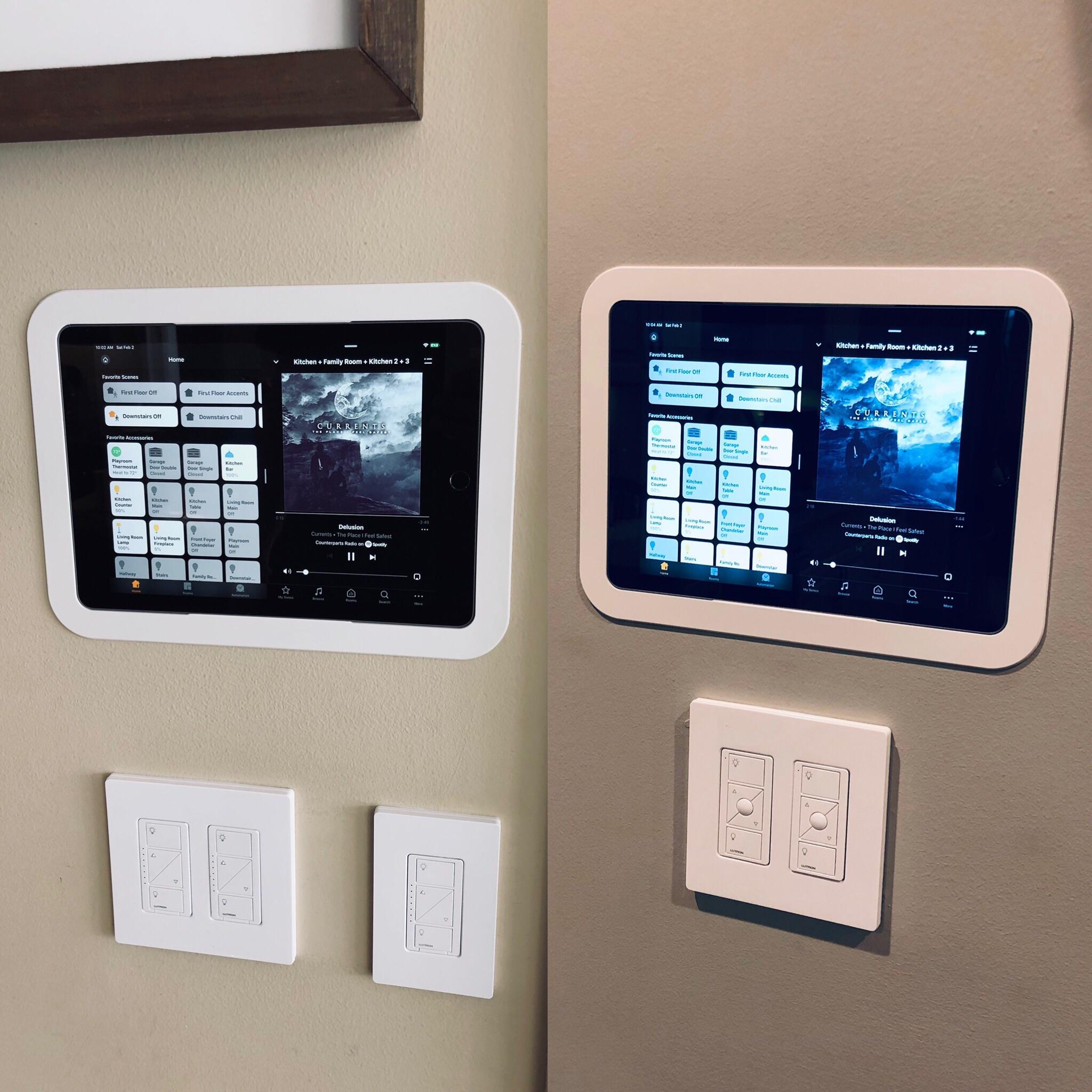 Image Source: Reddit
Smart home devices like Google Nest or Amazon Echo aren't just techy toys; they are lifestyle enhancers. From managing daily tasks through voice commands to controlling the home's lighting and temperature, these devices make everyday living more convenient and even more fun. For newlyweds setting up their first home together, smart devices can make the space feel modern and interconnected.
9. Le Creuset Dutch Oven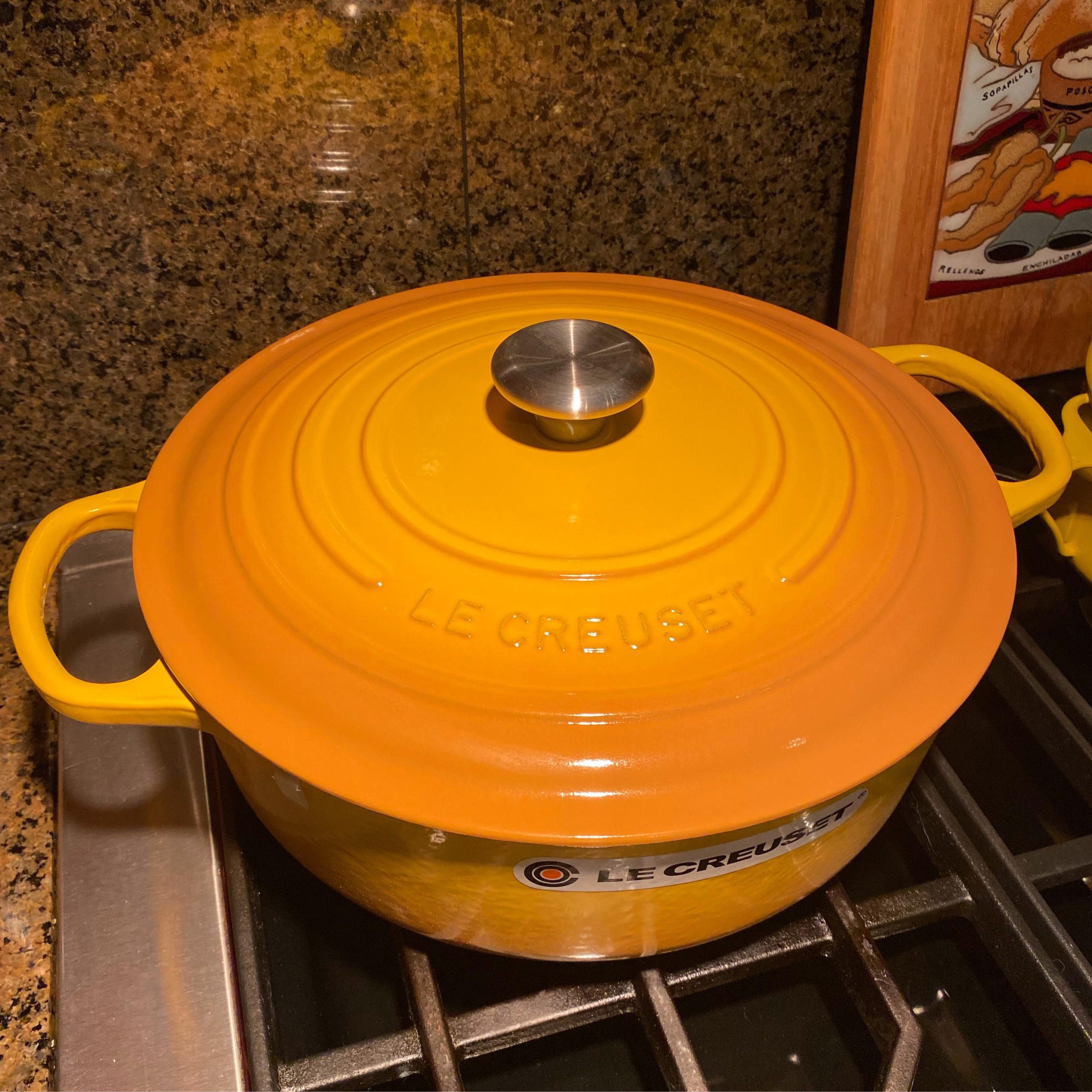 Image Source: Reddit
A Le Creuset Dutch Oven is not just a kitchen tool; it's a long-lasting investment in quality home-cooked meals. Made from enameled cast iron, these Dutch ovens are ideal for slow-cooking, braising, and roasting. They're beautiful enough to go from oven to table, making meal presentation effortlessly elegant. The couple will enjoy not only the practicality but also the tradition and history behind this coveted kitchen staple.
10. Fine China Set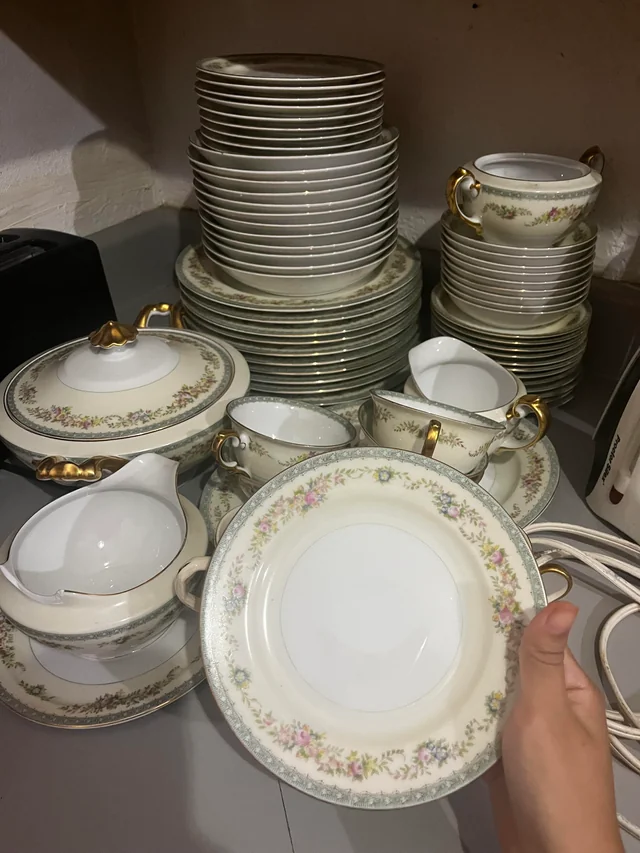 Image Source: Reddit
There are ordinary dishes, and then there's fine china—elegant, delicate, and reserved for special occasions. A quality set of fine china elevates any dining experience, making holiday dinners and anniversary celebrations even more memorable. A pattern or design that aligns with the couple's aesthetic can make this gift both functional and profoundly meaningful, offering a touch of luxury that they can cherish for years to come.
11. Roomba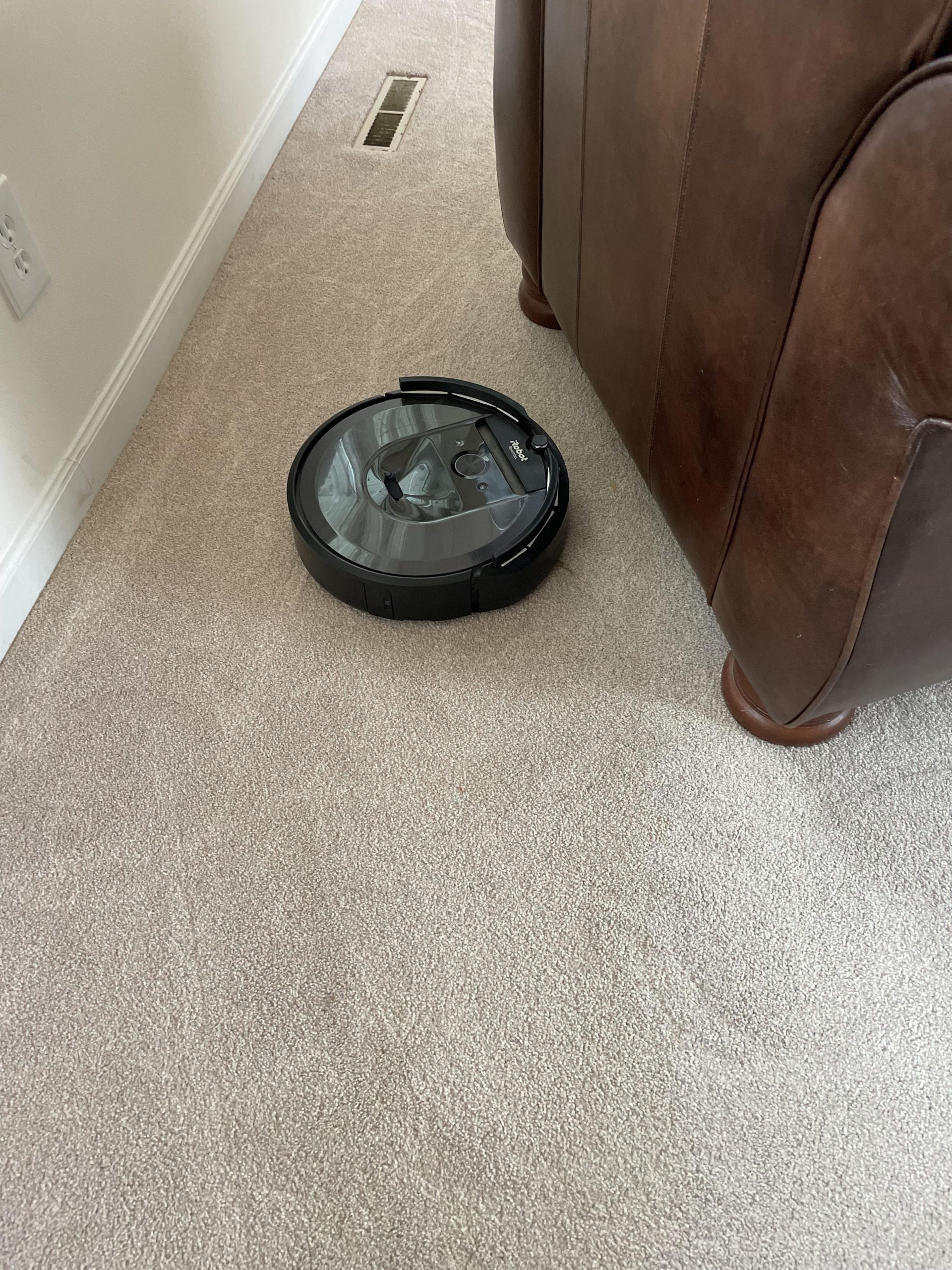 Image Source: Reddit
A robotic vacuum cleaner like a Roomba is a game-changer when it comes to household chores, especially for a busy couple. The gadget doesn't just clean; it symbolizes a modern approach to shared responsibilities, giving them the luxury of time. With various smart features like scheduled cleaning, mapping functionality, and even compatibility with smart home systems, a Roomba can keep their living space clean without lifting a finger. Whether it's pet hair or day-to-day messes, the vacuum tackles it all, providing a cleaner, healthier living environment. Every moment saved on vacuuming is a moment the couple can spend together.
12. Spa Day Experience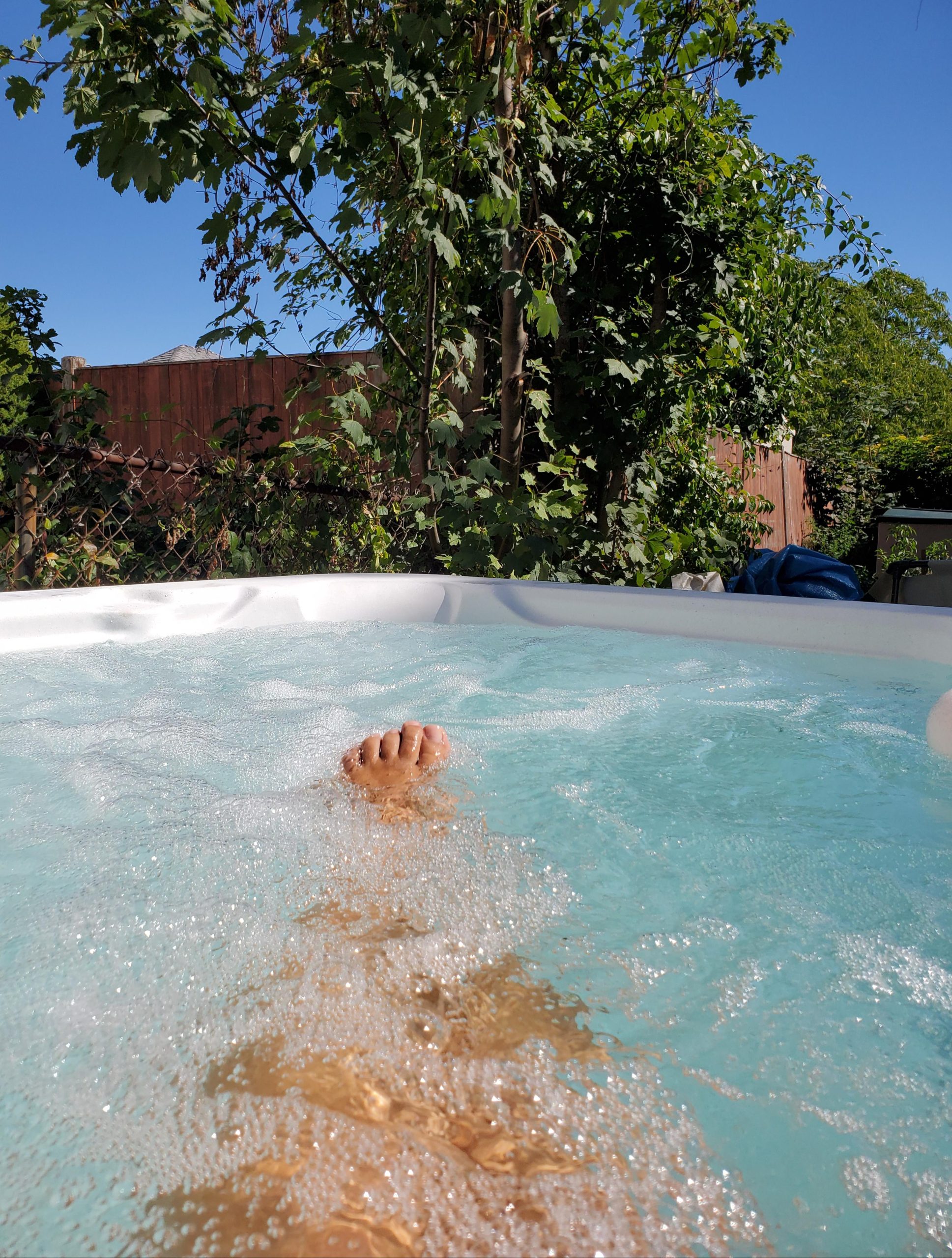 Image Source: Reddit
What better way to celebrate love and partnership than through a day of ultimate relaxation? A spa day experience isn't just a gift; it's an invitation to unwind, reconnect, and escape everyday stress. Opt for a package that offers multiple treatments like massages, facials, and body scrubs for a full pampering experience. The serenity and luxury of a spa day provide a perfect backdrop for the couple to focus on each other, rejuvenating both their bodies and their relationship.
13. Personalized Cookbook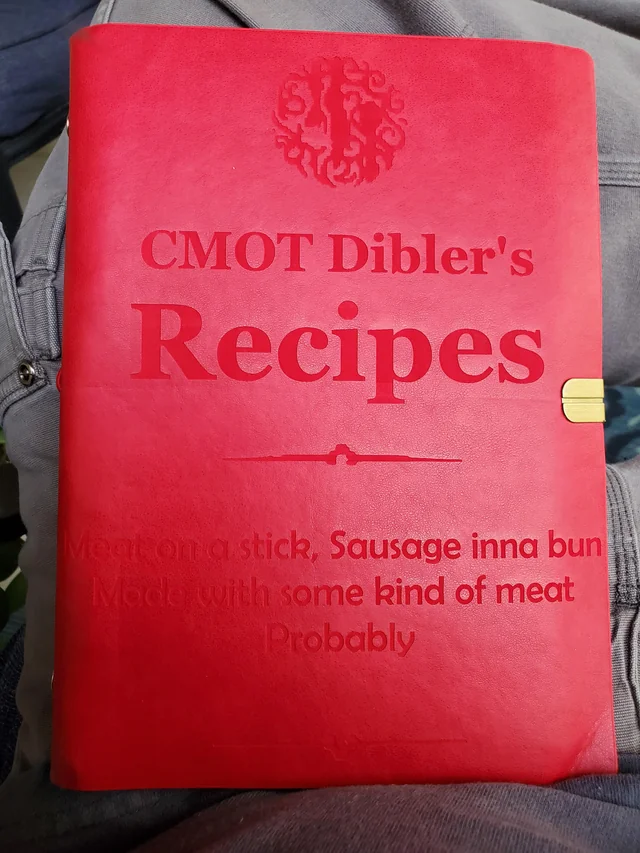 Image Source: Reddit
A cookbook that's been personalized takes on a special resonance. Imagine a carefully curated collection of their favorite recipes, perhaps interspersed with contributions from family and friends, all compiled into a beautifully bound book. This isn't merely a collection of recipes; it's a narrative, a journey through tastes and traditions that mean something to them. Each meal cooked from this book will be more than just a culinary experience; it will be a sentimental journey that constantly reaffirms their shared history and values.
14. Espresso Machine
Image Source: Reddit
For the couple who share a love for coffee, an espresso machine is more than just an appliance; it's the key to their daily rituals and moments of bliss. Imagine starting each morning with the aroma of freshly brewed espresso filling the home. Whether they are latte aficionados or cappuccino connoisseurs, this machine becomes a cornerstone of their morning routine. Quality espresso at home can transform their coffee experience, offering not just caffeine but a taste of luxury every day.
15. Crystal Decanter Set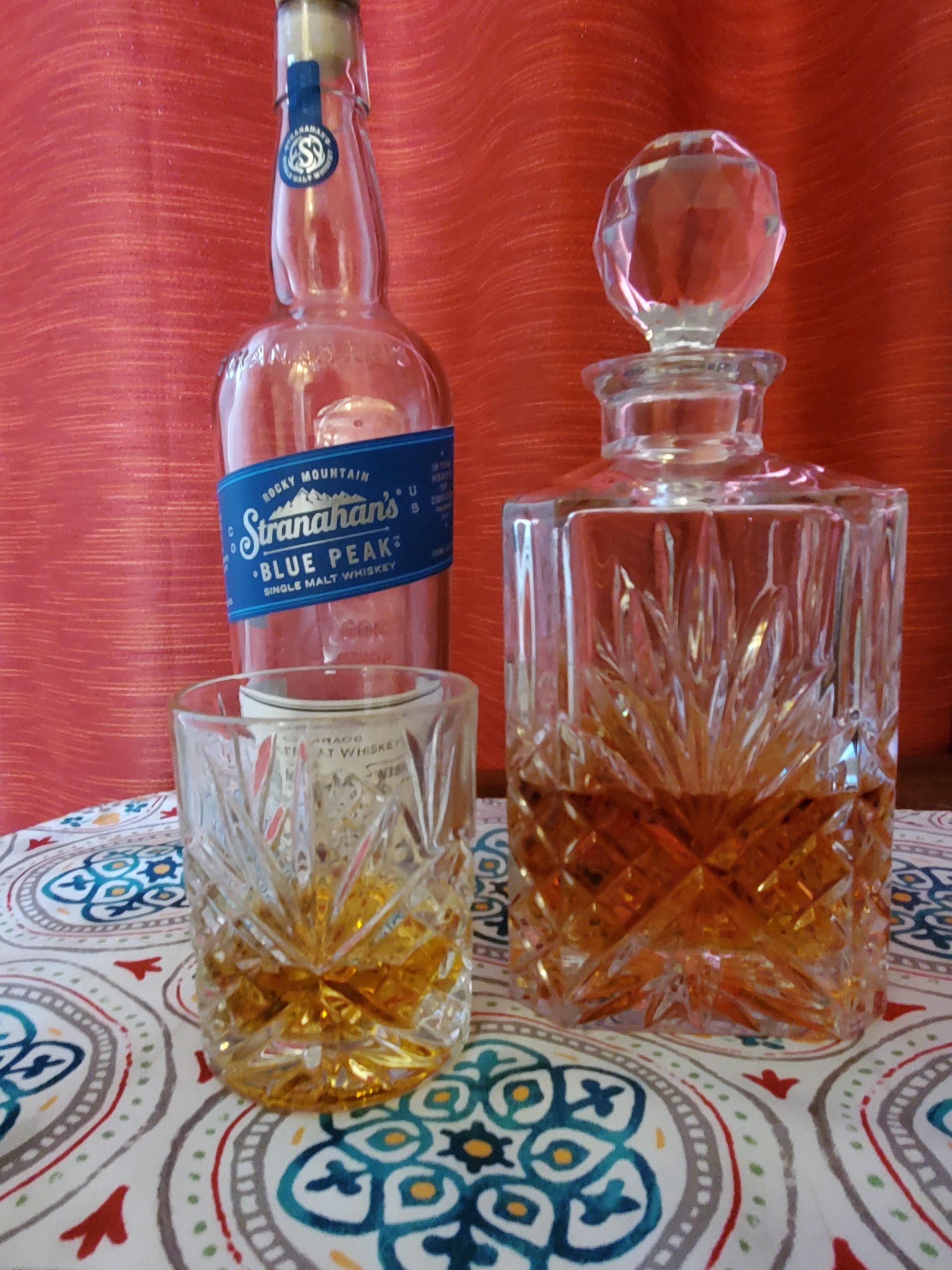 Image Source: Reddit
A crystal decanter set is the epitome of sophistication and a nod to tradition, making it a timeless gift for a couple who appreciates the finer things in life. Whether they're fans of whiskey, cognac, or fine wine, a high-quality decanter elevates the experience of enjoying a good drink. Accompanied by matching glasses, the set becomes a focal point for social gatherings or intimate evenings at home. It's not just a functional item; it's a conversation starter and a statement of taste.
16. Customized Throw Blanket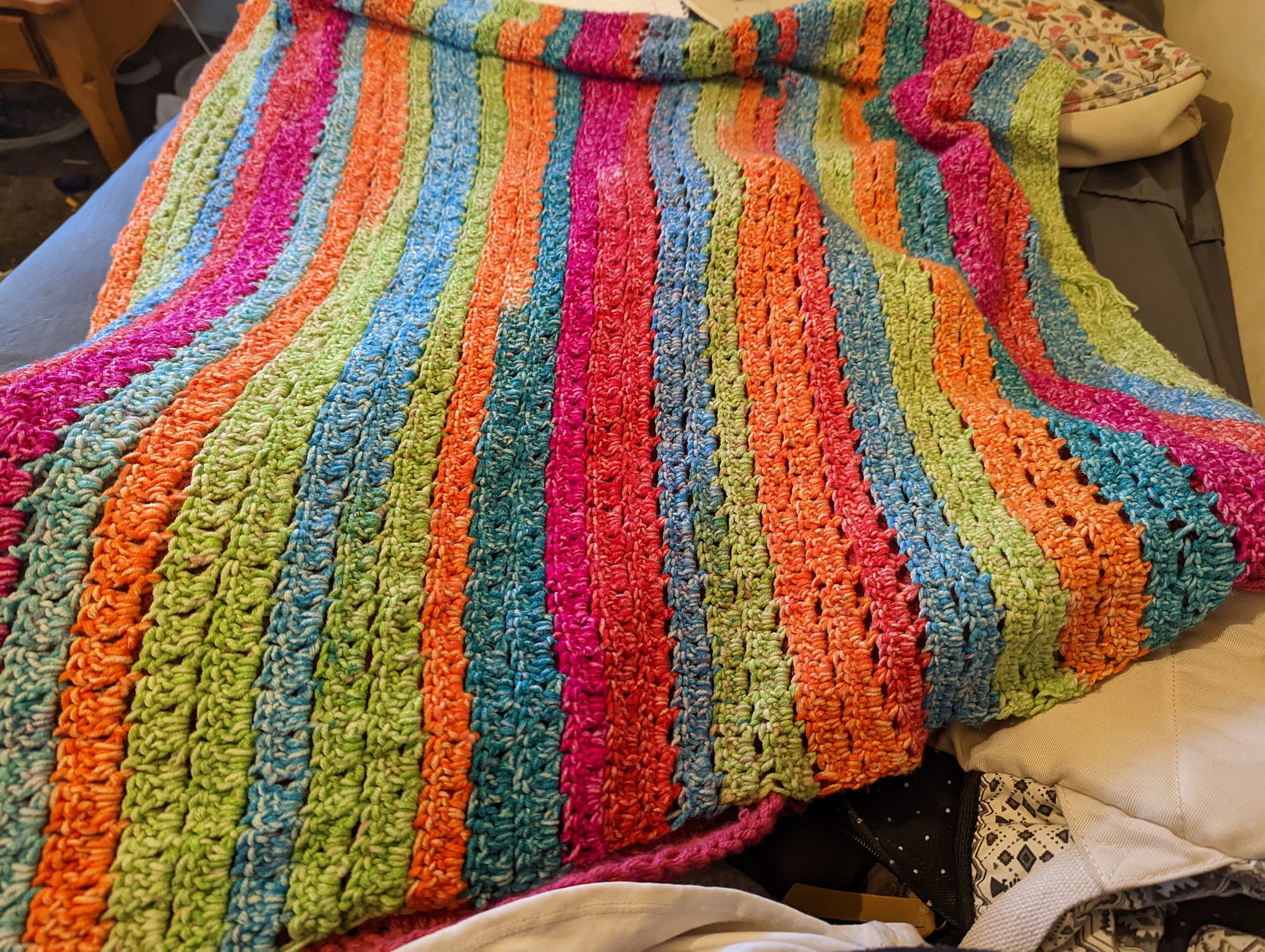 Image Source: Reddit
A throw blanket on its own is a cozy gift, but when customized with the couple's initials or wedding date, it becomes an heirloom. Every time they wrap themselves in the blanket, they'll feel the warmth of your thoughtfulness and the comfort of their union. Whether it's spread across their bed or draped over a living room chair, this embroidered throw blanket serves as a constant, tactile reminder of their special day and the life they share.
17. Air Fryer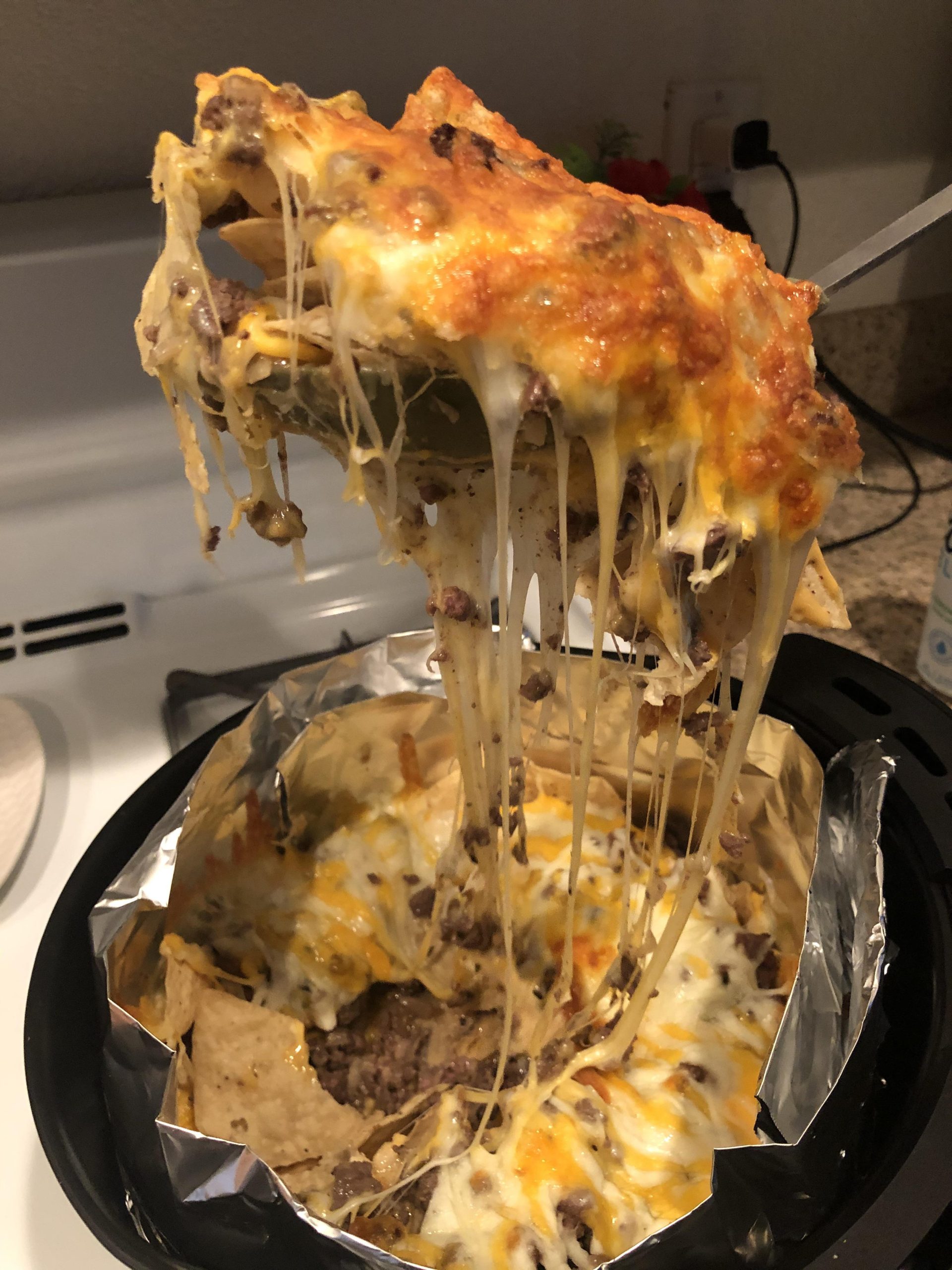 Image Source: Reddit
Healthy living doesn't have to compromise taste, and an air fryer is a testament to that. It's the perfect appliance for couples who want to enjoy fried foods without the extra calories. From crispy fries to succulent chicken wings, an air fryer offers a healthier cooking method without sacrificing flavor. The appliance is versatile, easy to use, and quick to clean, making it a staple in any modern kitchen and a step towards a healthier lifestyle together.
18. Tool Set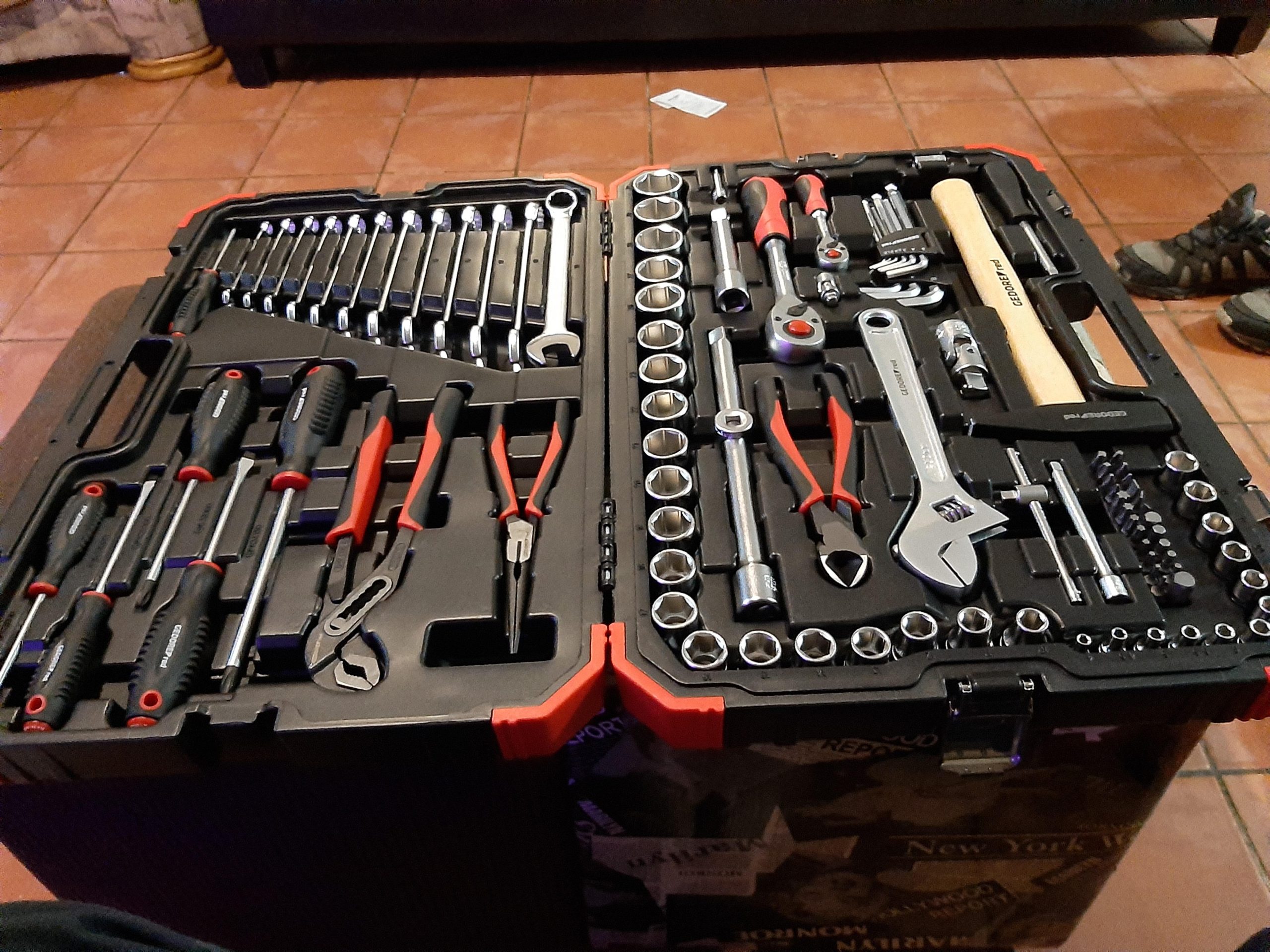 Image Source: Reddit
Every home has its challenges, from minor repairs to ambitious DIY projects. A high-quality tool set empowers the couple to tackle these tasks confidently. Filled with essentials like screwdrivers, hammers, and measuring tapes, a robust tool set is the backbone of any well-maintained home. It's not just about fixing things; it's about building a life together, one project at a time.
19. Cooking Class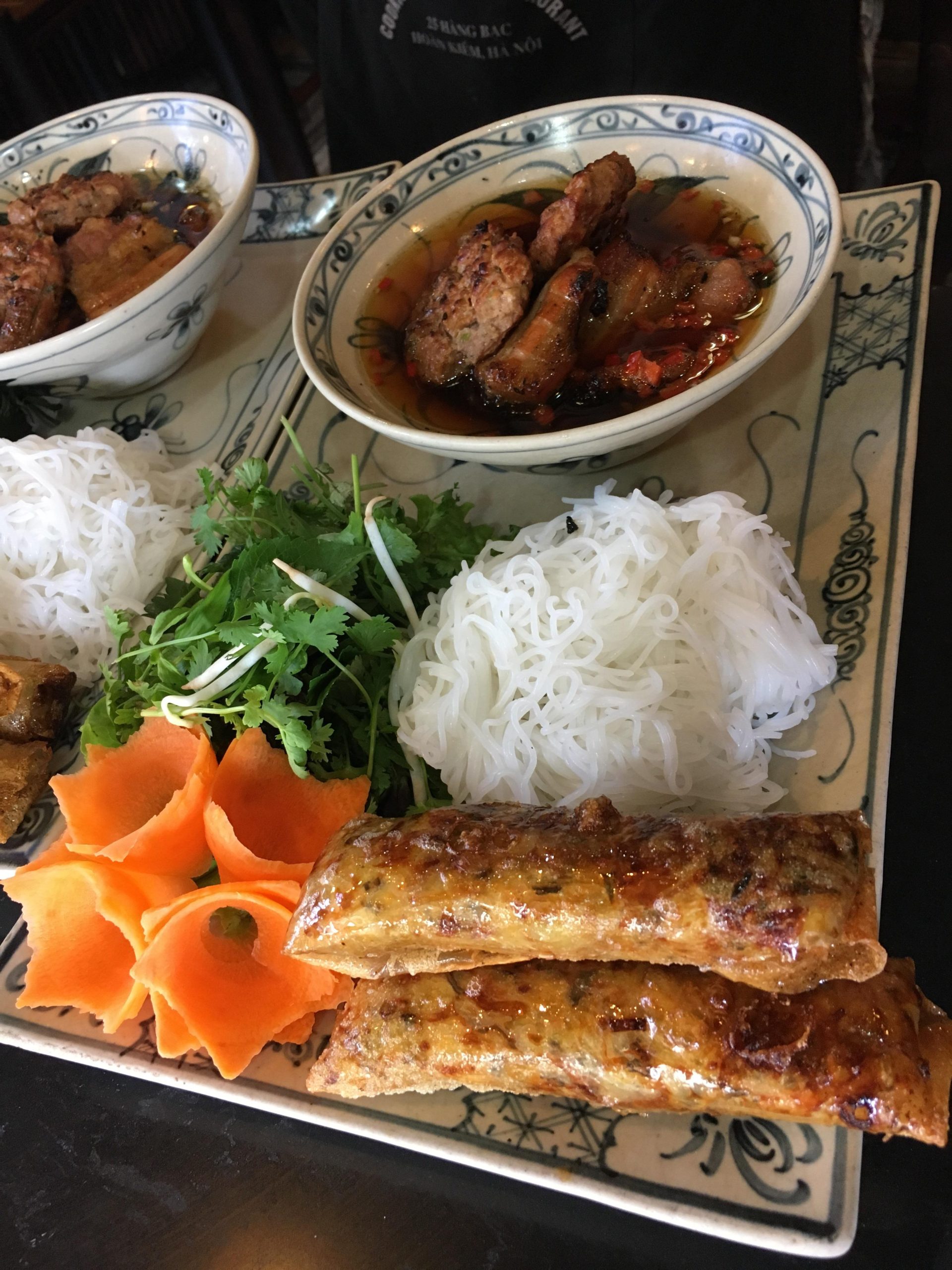 Image Source: Reddit
A cooking class is not just about learning to prepare a new dish; it's an experience gift that offers a different kind of intimacy. Whether they're novices in the kitchen or seasoned cooks looking to refine their skills, a cooking class presents the couple with a unique opportunity to collaborate, learn, and, of course, enjoy some delicious food together. This experience provides new techniques and recipes that they can bring back to their own kitchen, enriching their shared culinary journey.
20. Noise-Cancelling Headphones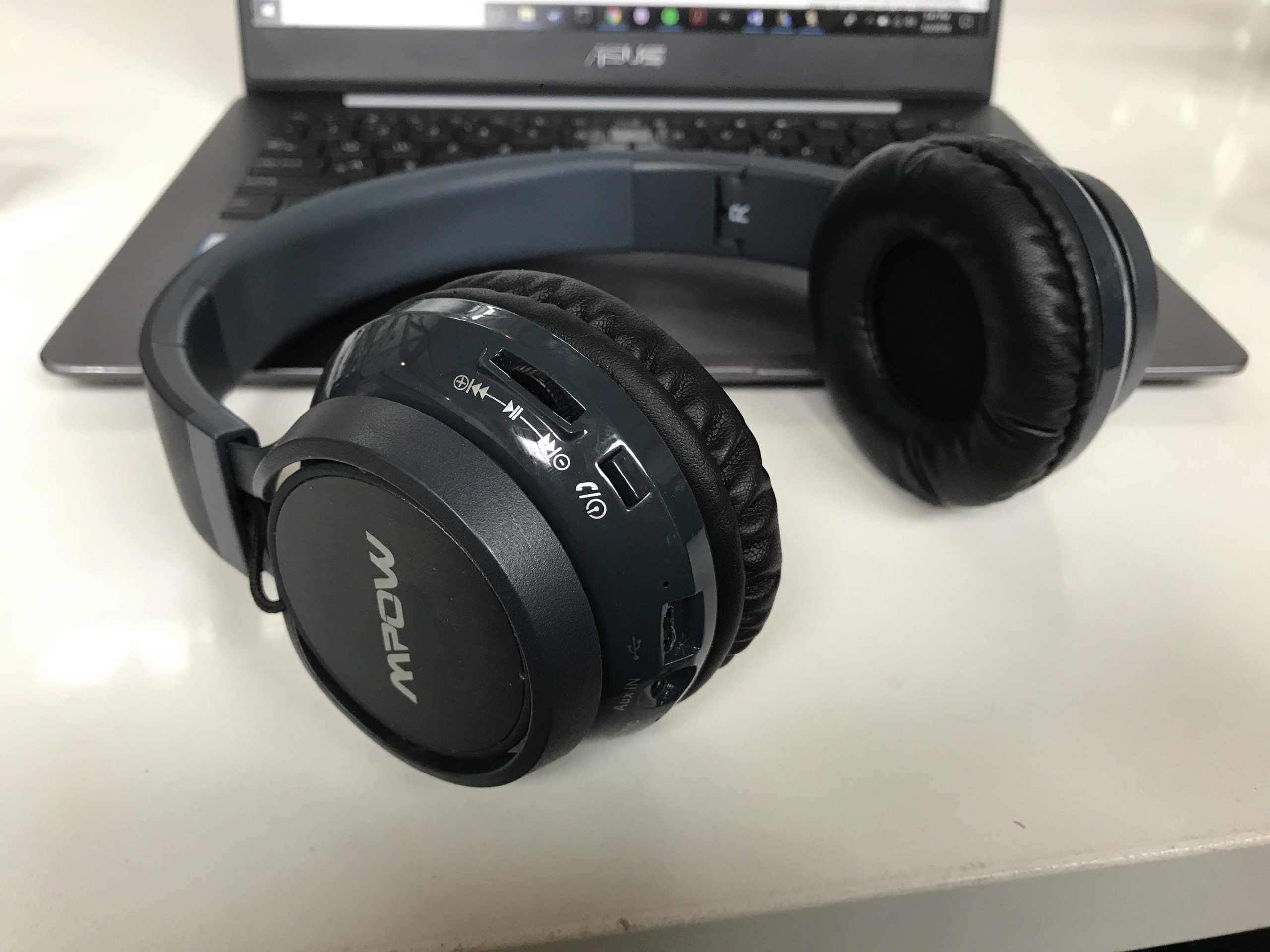 Image Source: Reddit
Whether they're keen audiophiles, dedicated podcast listeners, or simply need some quiet time, a pair of high-quality noise-cancelling headphones can enhance their audio experiences individually or as a couple. These headphones allow them to immerse themselves fully in their audio worlds, whether they're apart during daily commutes or together on a long-haul flight. The technology blocks out distractions and ambient noise, letting them enjoy each other's company in silence or share in the joy of high-fidelity sound.
21. Personalized Calendar
Image Source: Reddit
A personalized calendar is much more than just a way to keep track of days. By customizing it with important dates like anniversaries, birthdays, and perhaps the first day they met, you give them a year-round reminder of the milestones and memories they share. Throw in photos from their time together or places they want to visit, and the calendar turns into a scrapbook of their life's highlights. It serves dual functions, offering utility while also keeping them emotionally connected to each other every day of the year.
22. Picnic Set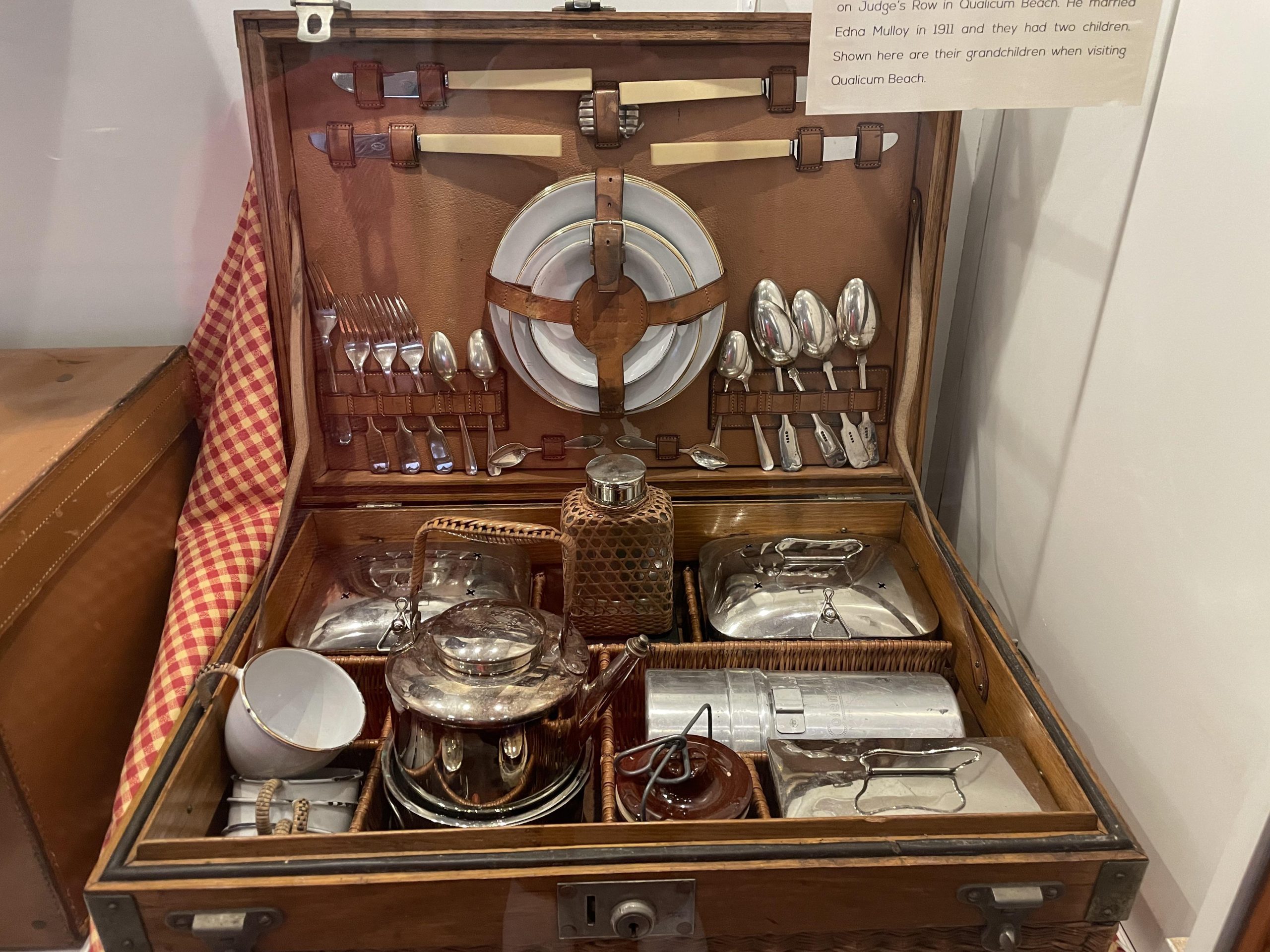 Image Source: Reddit
A high-quality picnic set is more than a mere bundle of cutlery and plates; it's an invitation to adventure and quality time. This romantic gift encourages the couple to take advantage of the great outdoors, whether in a nearby park or a distant beach. Fully equipped with all the essentials, from wine glasses to a soft blanket, a picnic set offers the couple a chance to escape their daily routine and focus solely on each other, all while enjoying some fresh air and perhaps a beautiful sunset.
23. Weighted Blanket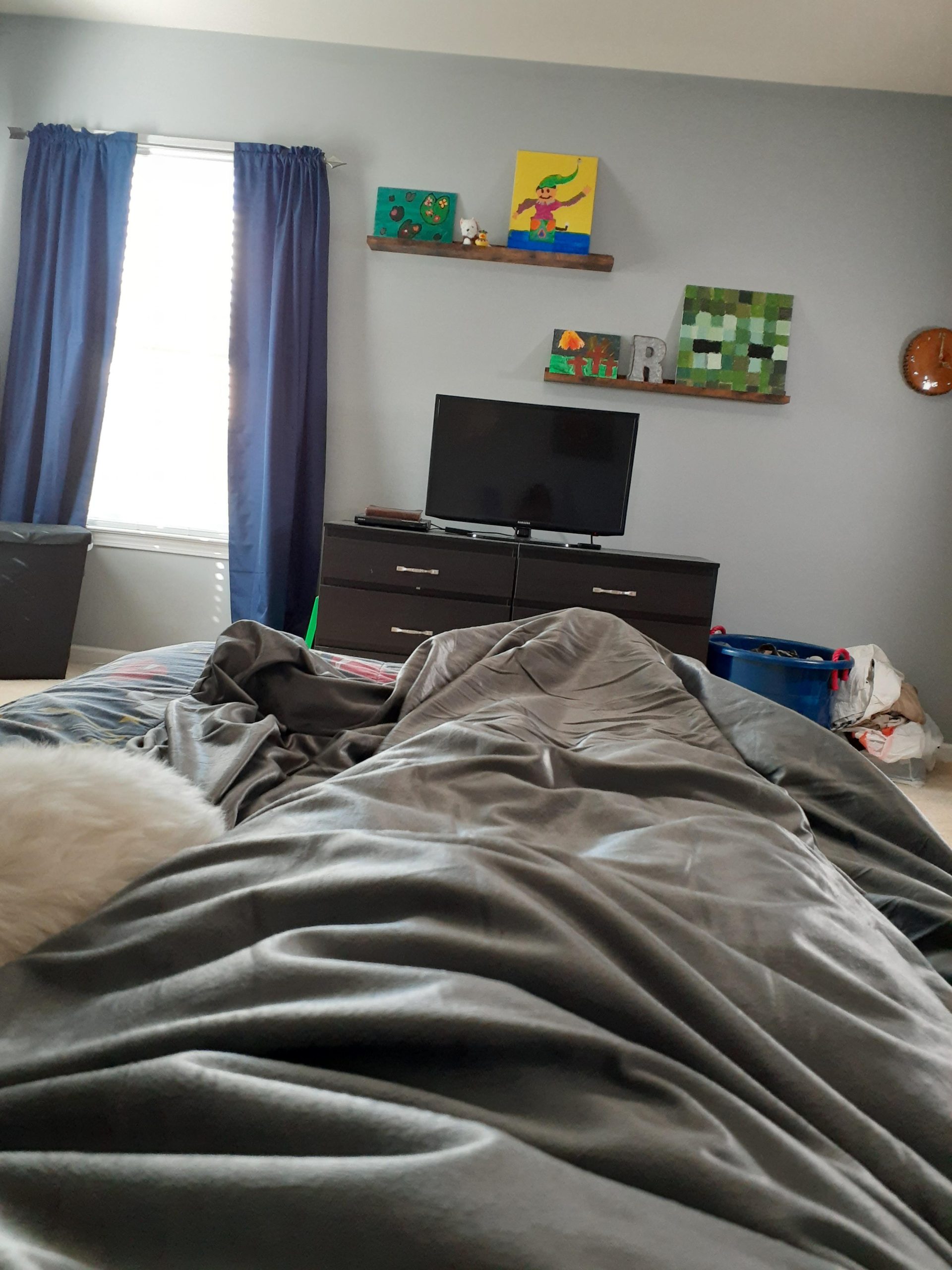 Image Source: Reddit
A weighted blanket takes the concept of a cozy night in to a whole new level. Known for its therapeutic qualities, such as relieving stress and improving sleep, it's a great gift for a couple who values comfort and well-being. Whether they're cuddling on the couch for a movie night or winding down after a long day, the weighted blanket provides a comforting, embracing sensation, akin to a long hug. It's a piece of home comfort that they'll both appreciate.
24. Wine Cooler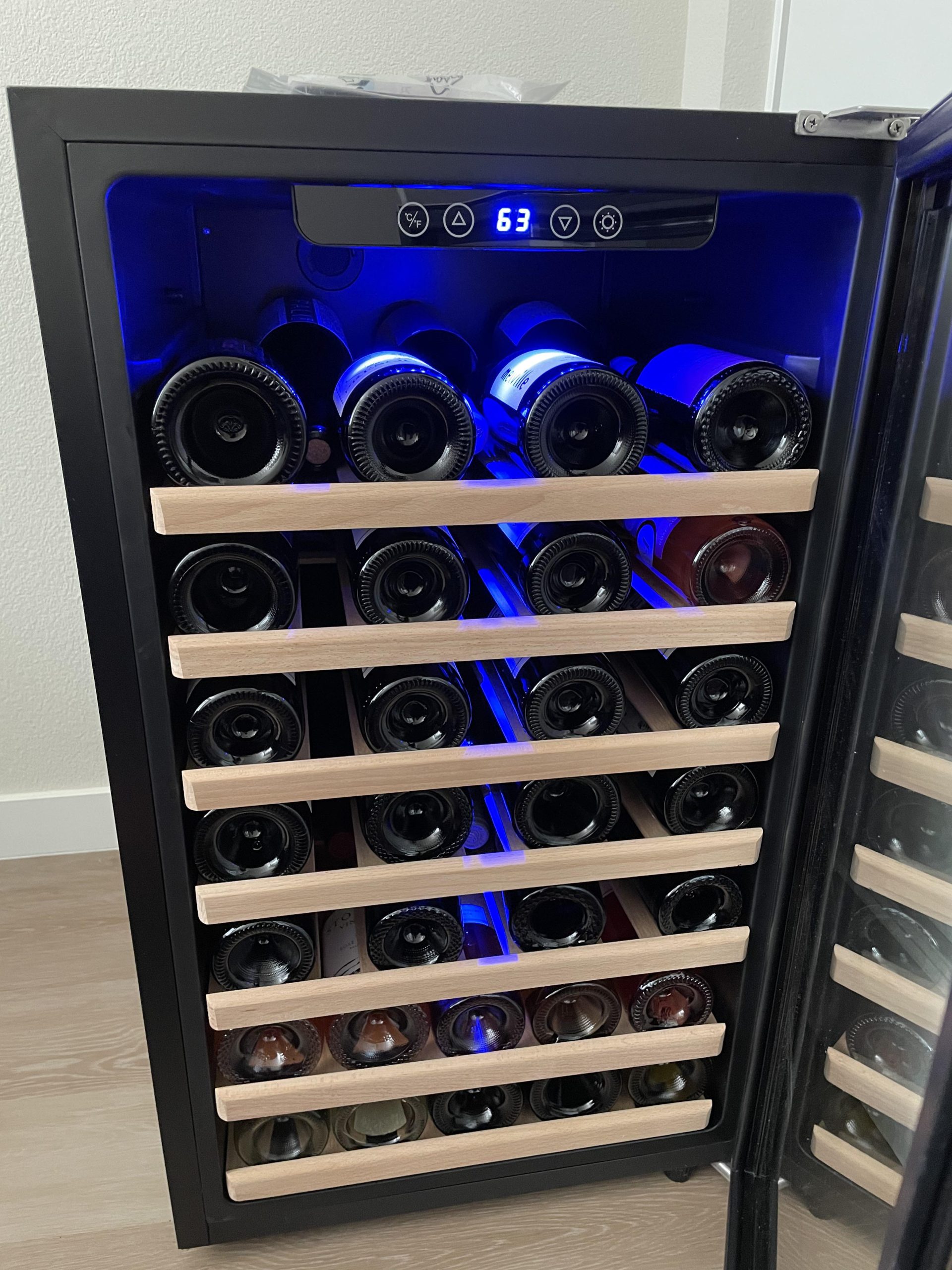 Image Source: Reddit
For the couple who appreciates a fine bottle of wine, a wine cooler is an exceptional addition to their kitchen or dining area. Far from being just a storage solution, a stylish and functional wine cooler can regulate temperature and humidity, ensuring that each bottle is kept in optimal conditions. Whether they're casual wine drinkers or seasoned connoisseurs, a wine cooler adds a touch of elegance and sophistication to their living space, enhancing both the aesthetic and their wine-drinking experience.
25.Ring Video Doorbell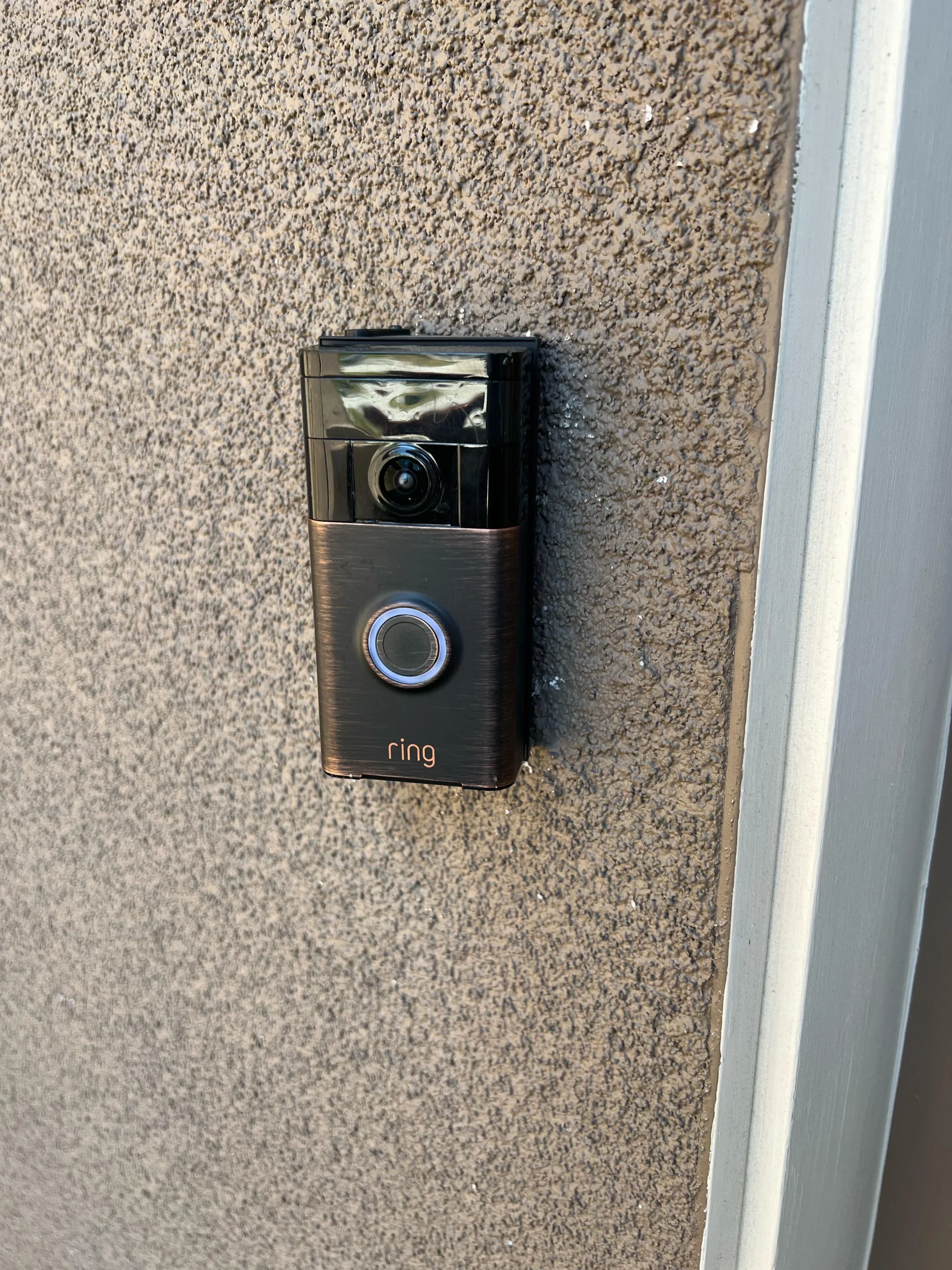 Image Source: Reddit
Home is where the heart is, and there's nothing more important than keeping it safe. A Ring Video Doorbell isn't just a doorbell; it's a comprehensive security feature. With real-time video, two-way audio, and motion detection alerts sent straight to their smartphones, this device enhances both their home security and convenience. It offers peace of mind, allowing them to see who's at their door, whether they're in the living room or hundreds of miles away.
26. Personalized Stationery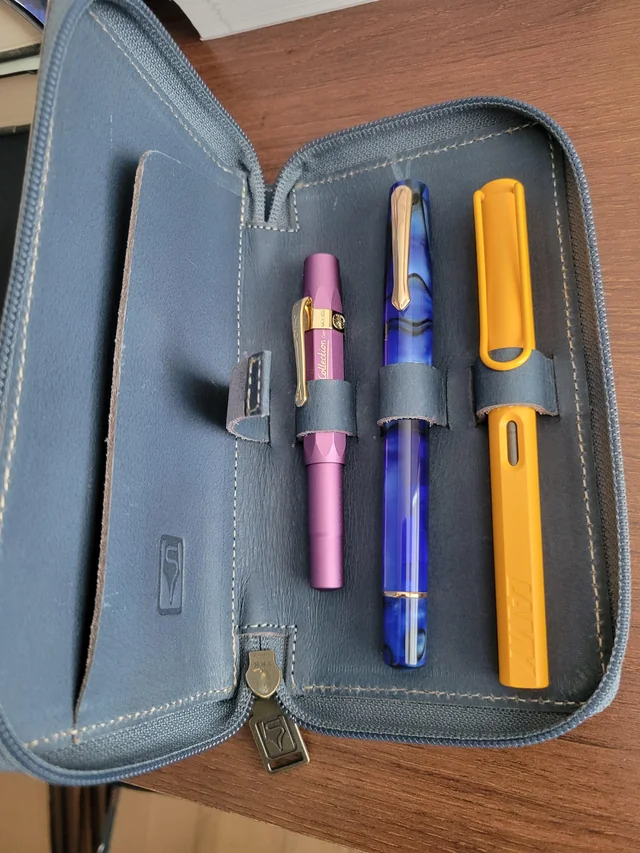 Image Source: Reddit
Writing may be seen as old-fashioned, but it carries a timeless elegance. High-quality stationery personalized with the couple's names or initials can serve many purposes: thank-you notes, personal letters, or even little love notes left for each other. Each piece of stationery becomes a tangible expression of their relationship, lending a personal touch to their correspondences and making every written word feel more meaningful.
27. High-End Blender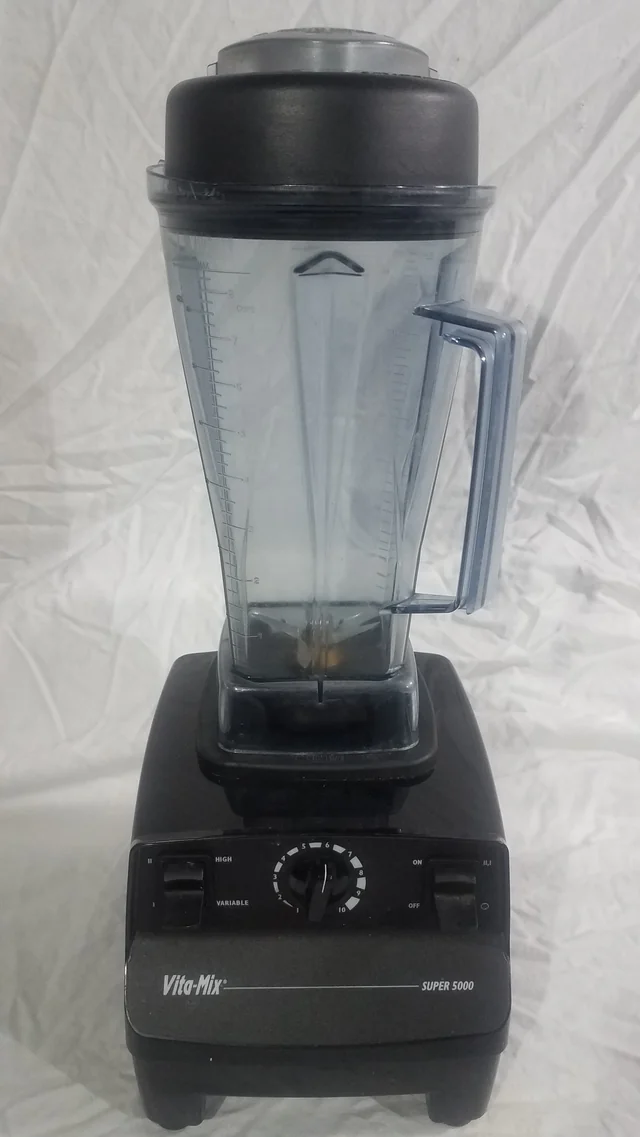 Image Source: Reddit
When it comes to kitchen appliances, a high-end blender is a multitasking marvel. Perfect for the couple who enjoys healthy living, a blender like this can make everything from smoothies to soups to sauces. With powerful blades and various settings, it's designed to handle a variety of culinary tasks with ease. This blender isn't just an appliance; it's a commitment to a healthier, more versatile lifestyle in the kitchen, opening doors to a multitude of recipes and dietary options.
28. Gift Cards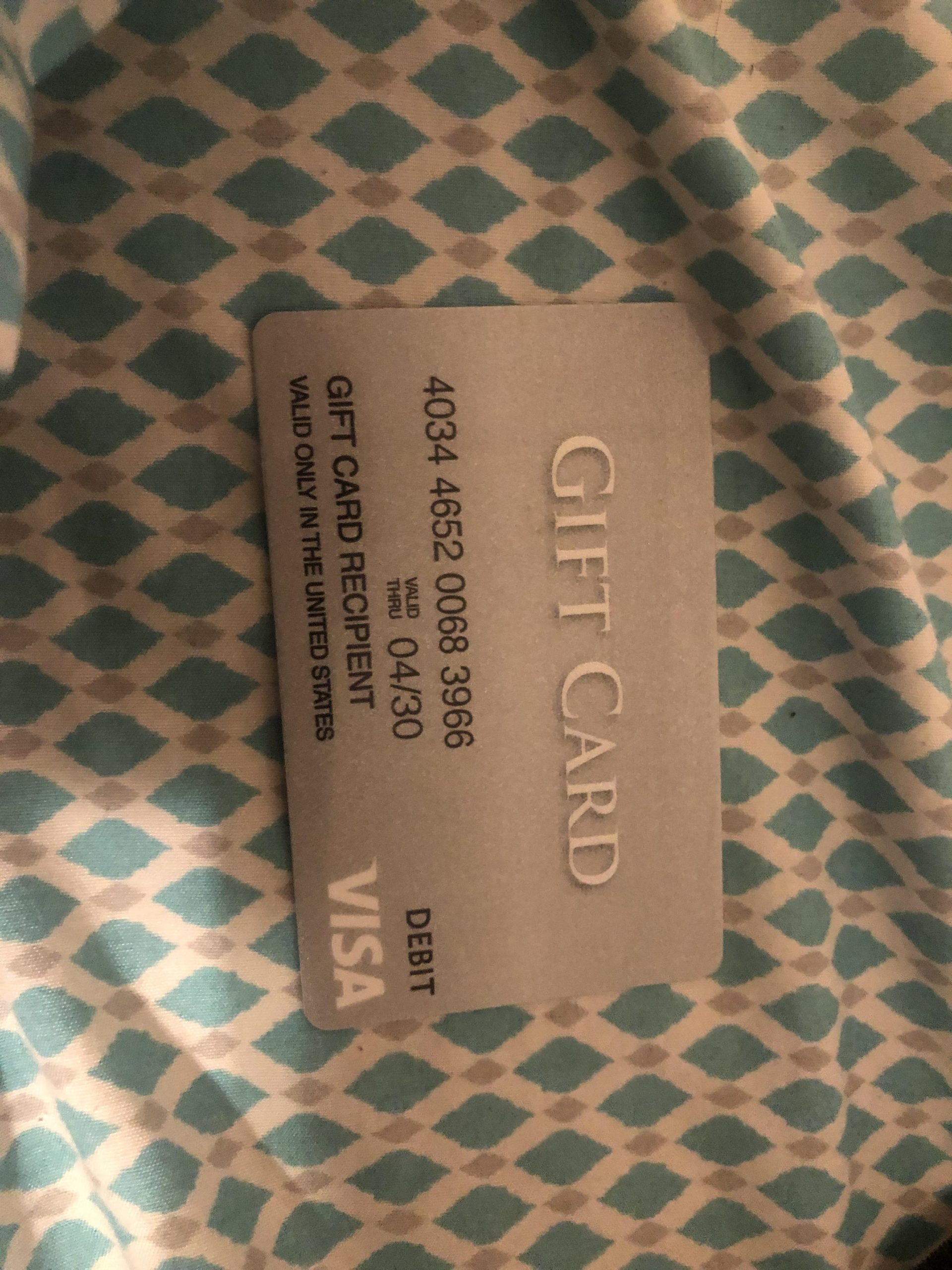 Image Source: Reddit
Sometimes, the best gift is the freedom to choose. Gift cards to their favorite restaurant or retailer offer the couple an opportunity to indulge in what they love. Whether it's a romantic dinner at a beloved eatery or shopping for something they've had their eyes on, gift cards are versatile and always appreciated. They also provide the couple with the chance to make memories, whether it's through a meal or a shopping adventure.
29. Date Night Jar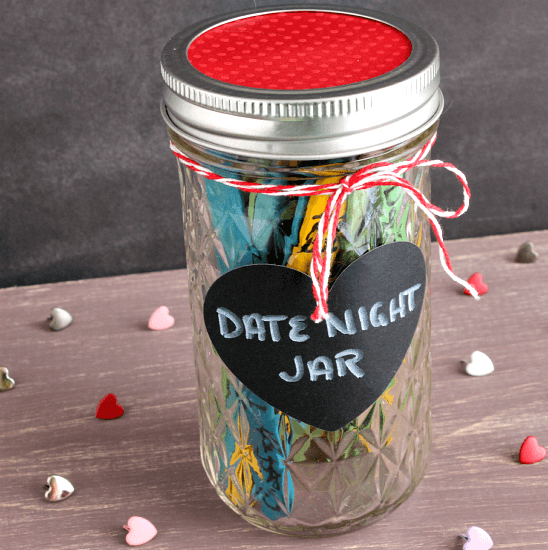 Image Source: Tastefully Eclectic
The concept is simple yet effective—a jar filled with a variety of date night ideas. From cooking a new recipe together to a spontaneous weekend getaway, each suggestion brings excitement and novelty to their time as a couple. It's a gift that promotes quality time, offering countless opportunities for new experiences and deeper connections. Every time they pull an idea from the jar, they're opening up a new chapter in their ongoing love story.
30. Memory Box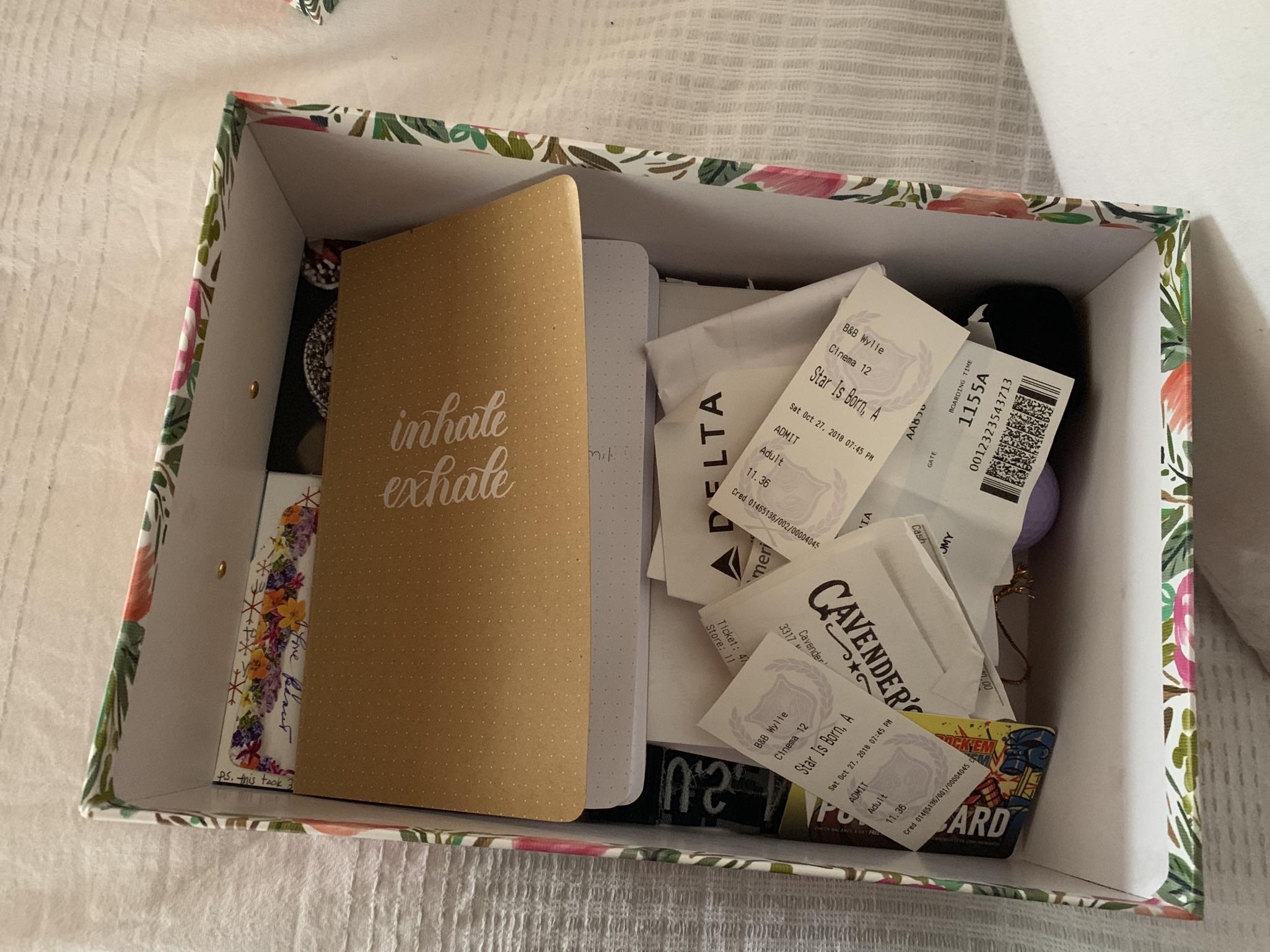 Image Source: Reddit
Life is made up of moments, and a memory box is a place where those moments can be treasured forever. Whether it's concert tickets, postcards, or even small trinkets, this box serves as a tangible record of their shared experiences. It's more than just a storage box; it's a sentimental archive of their journey together, a place where memories can be safely kept and revisited, offering a nostalgic trip down memory lane whenever they choose to open it.