Beetlejuice Cast Then And Now
By Tom Pearson
1 month ago
Then - Beetlejuice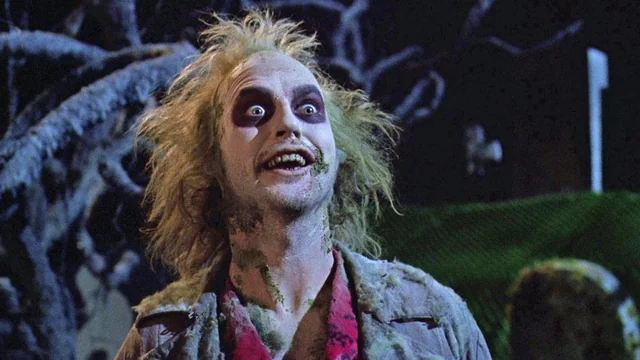 Image Source: Reddit
Beetlejuice gets himself into all sorts of hilarious hi-jinks and antics. Beetlejuice is hired to attend a family home in Connecticut by two recently deceased ghosts, with his job being to scare away the (living) occupants on the home. The ghost pair quickly realize that even they cant control Beetlejuice and the house quickly becomes a mansion of mischief!
Now - Michael Keaton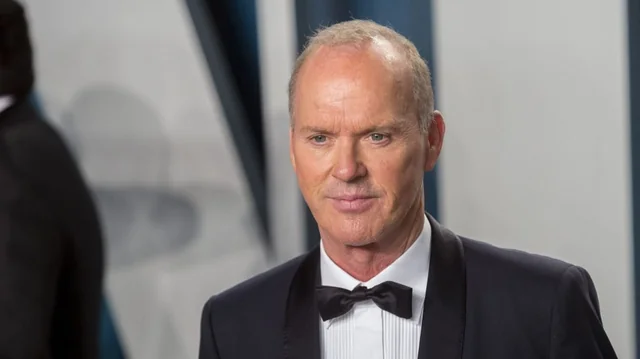 Image Source: Reddit
American movie star, Michael Keaton is known for his leading role in many films, but he is most widely recognized for the part he played in the movie, Beetlejuice. Beetlejuice propelled Keeton to fame and saw his acting career take off, landing him several large roles. In 2014 Michael Keaton won a Golden Globe award for Best actor, for his role in the film 'Birdman'.
Then - Lydia Deetz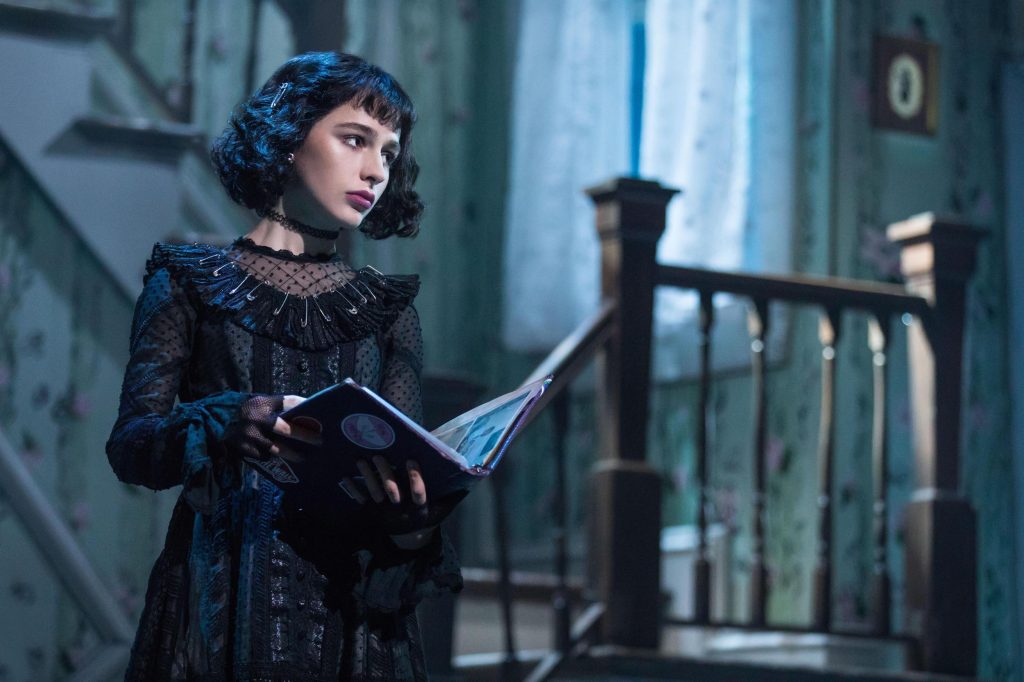 Image Source: Reddit
Lydia Deetz is the bestfriend of Beetlejuice, she lives in the New England town of Peaceful Pines. A theme of suicide is present throughout the movie, and at one point Lydia Deetz opts to kill herself so she can be with Adam and Barbara Maitland in the afterlife. In the original 1988 movie, Lydia Deetz was played by an 18 year old Winona Ryder.
Now - Winona Ryder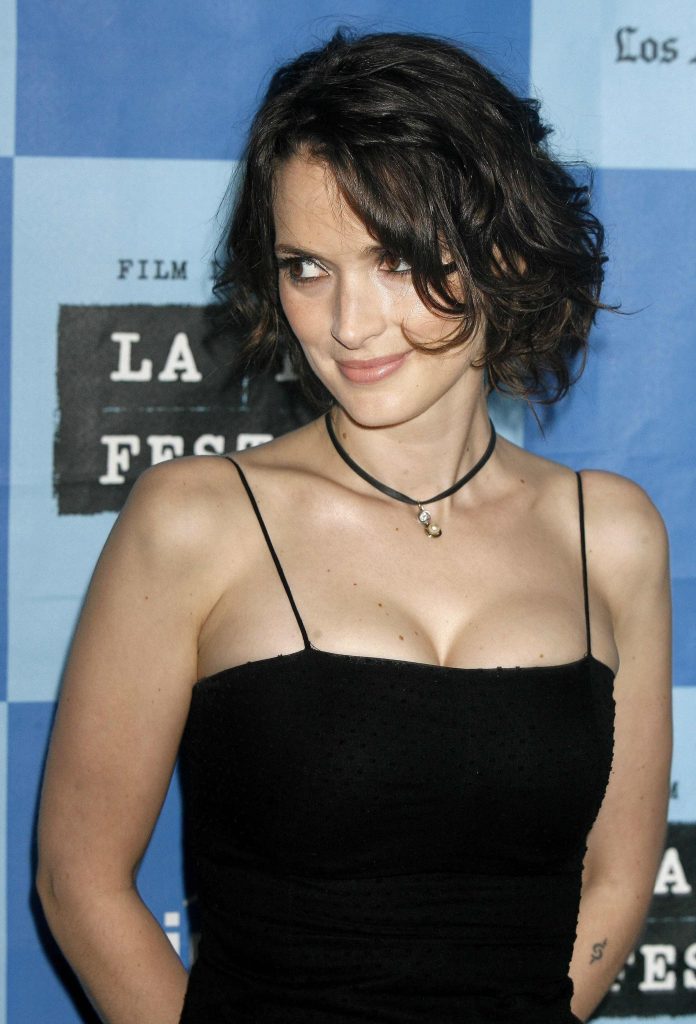 Image Source: Reddit
Winona Ryder is an American actress and filmmaker. She has never been married due to having, as she says, high standards. Winona did have a brief moment with fellow co-star Keanu Reeves. Winona originally started her career in cinema doing roles in quirky independent movies, but since moved to mainstream films and found her big break in Beetlejuice.
Then - Barbara Maitland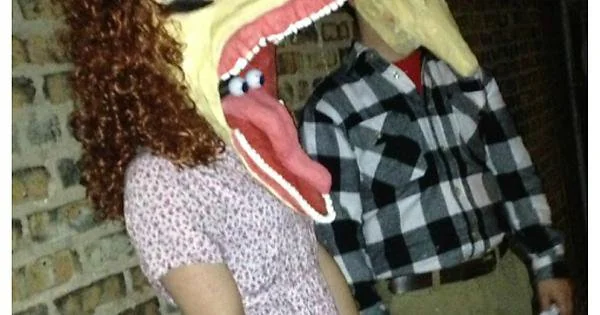 Image Source: Reddit
After dying in a car accident alongside her new Husband, Barbara Maitland feels trapped in her Connecticut home. As a woman who enjoys the simpler things in life, Barbara Maitland would rather spend time at home, haunting the Deeze's who have recently moved into her home. Barbara and her husband hire Beetlejuice to try and evict their new residents.
Now - Geena Davis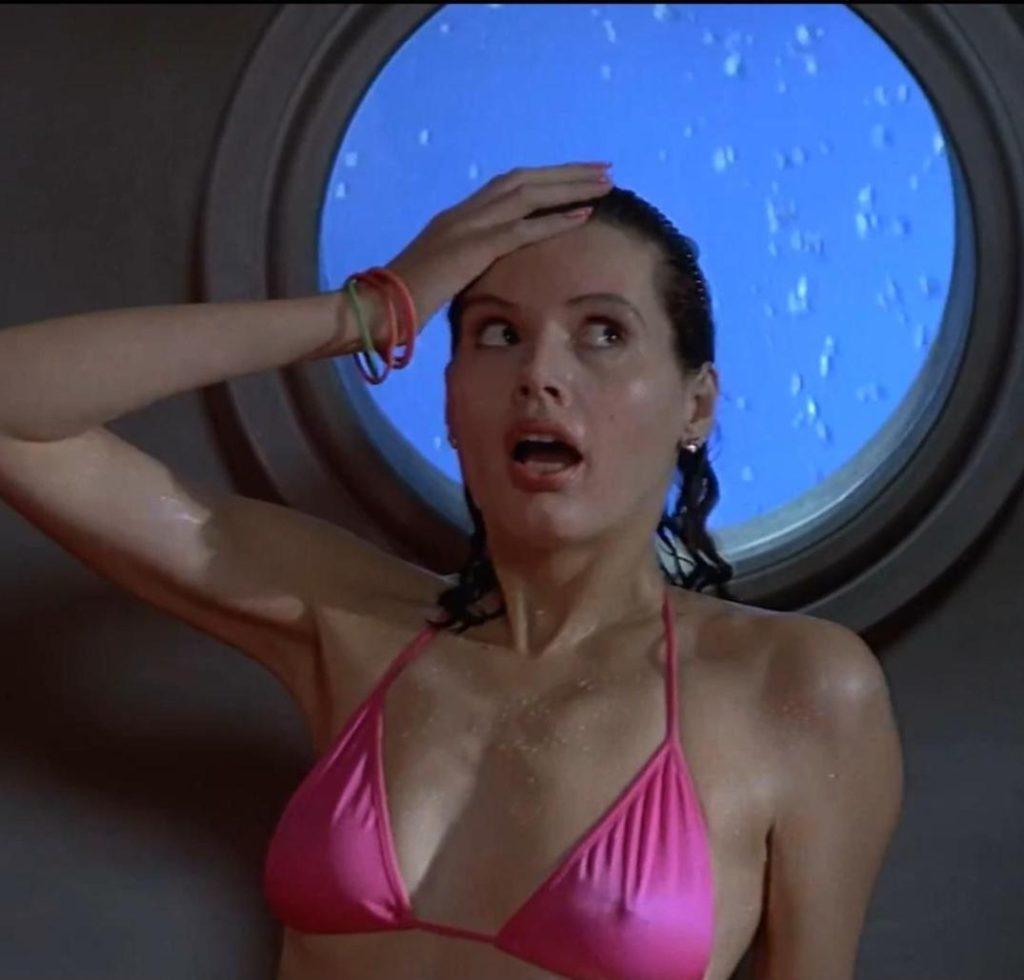 Image Source: Reddit
During the mid 1990's, the career of Geena Davis started to slow down. After her role in Beetlejuice, it seems that Geena decided to take a break from the screen. More recently, Geena has filtered back on to mainstream TV, you may have seen her in hit series, Greys Anatomy. In the fifteenth season of the show, Geena reprised the role of Dr. Nicole Herman.
Then - Adam Maitland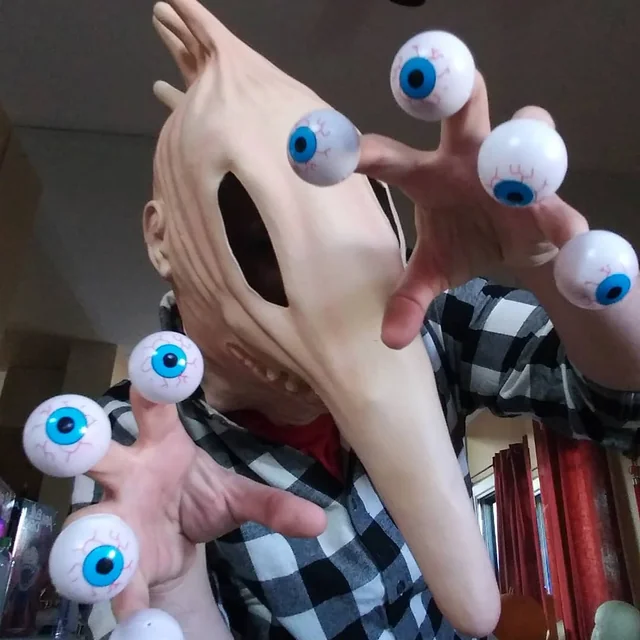 Image Source: Reddit
Adam Maitland lives with his wife Barbara, and possesses the home of the Deetz family. Adam owns and operates the Maitland Hardware Store in Winter River. he is described as a nice, polite guy who wants to get along with everyone and be in peace. Before he and his wife Barbara died in a car accident, his hobby was creating realistic sculptures (especially for his model of his hometown).
Now - Alec Baldwin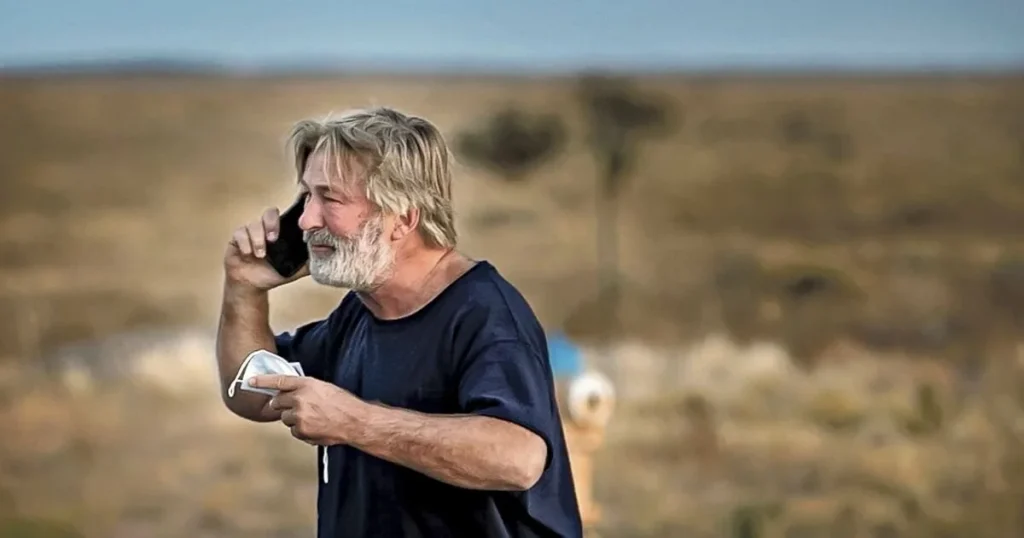 Image Source: Reddit
American actor, producer and comedian Alec Baldwin has had a long and illustrious career in Hollywood. In 2022, Alec was involved in a scandal where he mistakenly fired a live weapon at another actor whilst on a shoot. At this moment in time, the film in question, Rust, does not have a release date and we are yet to see if it will ever hit cinemas.
Then - Delia Deetz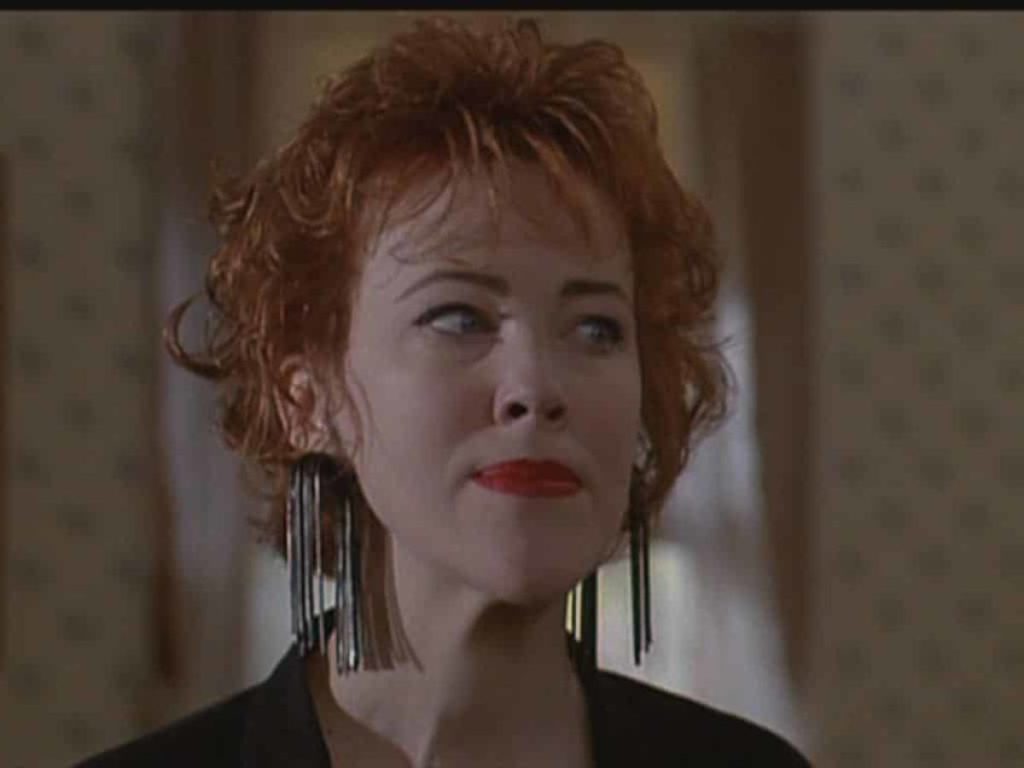 Image Source: Reddit
Delia Deetz decides to hire Beetlejuice as a ghost hunter to force out the ghosts of the Maitlands from her home. The annoyingly posh stepmom turned home sculptor was shocked to find out the ghosts possessed her home and felt hiring Beetlejuice was her only option. Catherine O'Hara was chosen to play Delia specifically by Tim Burton for the 1988 movie.
Now - Catherine O'Hara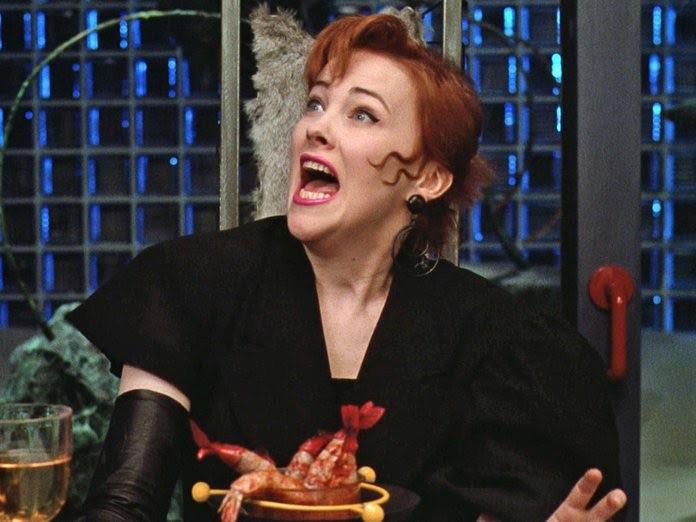 Image Source: Reddit
You may know Catherine O'Hara for her role in Beetlejuice, or perhaps from a different movie where her most famous line is a panicked 'KEVIN'! That's right, the home alone star was also a leading light in Beetlejuice.The Canadian-American actress lives in Toronto, Canada. She is also working on relatively new comedy show, Schitts Creek with fellow actors Dan Levy and Annie Murphy.
Then - Charles Deetz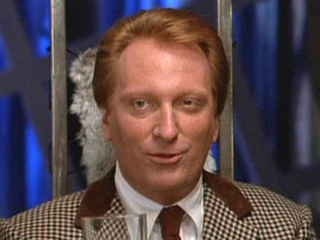 Image Source: Movie Database Wiki
Charles Deetz is head of the Deetz clan (or, he likes to think he is). Before a nervous breakdown, Charles was a property mogul, working in the real estate sector in New York city. In the movie, subject to his nervous breakdown, Charles decides that it would be a good idea to sell the entire town or Winter River. No wonder his home end up haunted!
Now - Jeffrey Jones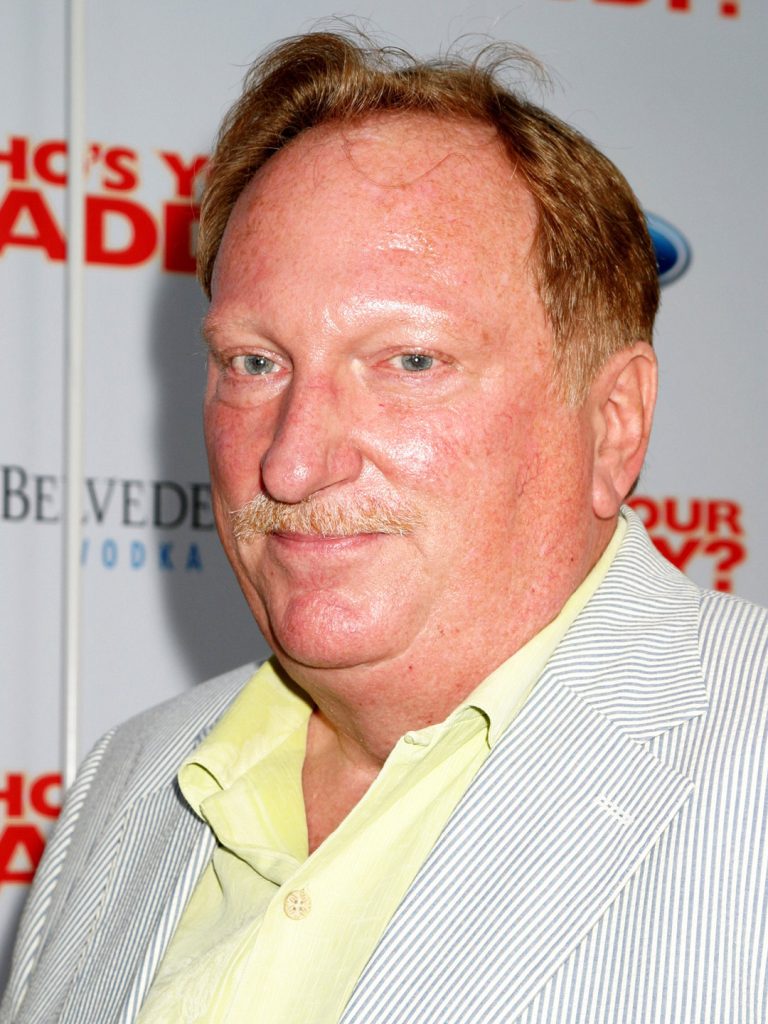 Image source: Rotten Tomatoes
Known for his role as Charles Deetz in Beetlejuice, Emperor Joseph II in Amadeus and Edddd Rooney in Ferris Bueller's day off, Jeffrey Jones has been on the big screen for decades. His movies are still just as hilarious and relatable today as they were almost 40 years ago (Ferris Bueller's day off is a personal favorite). Good on ya' Jeffrey, hopefully there's more to come.
Then - Otho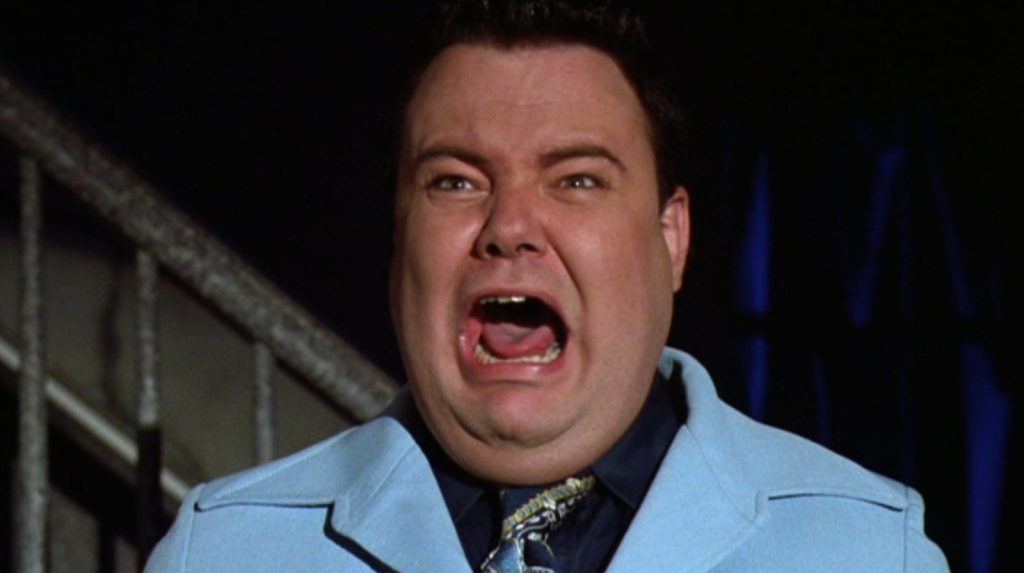 Image Source: Looper
The character of Otho is almost as recognizable as his baby blue leisure suit... Almost.. Otho is well versed in paranormal activity, and we grow to love him for his knowledge of the afterlife as well as his one line quips. Otho is a friend of Delia, and hired as her smarmy personal designer. Otho is widely thought of as one of the best (living) characters in the movie.
Now - Glenn Shadix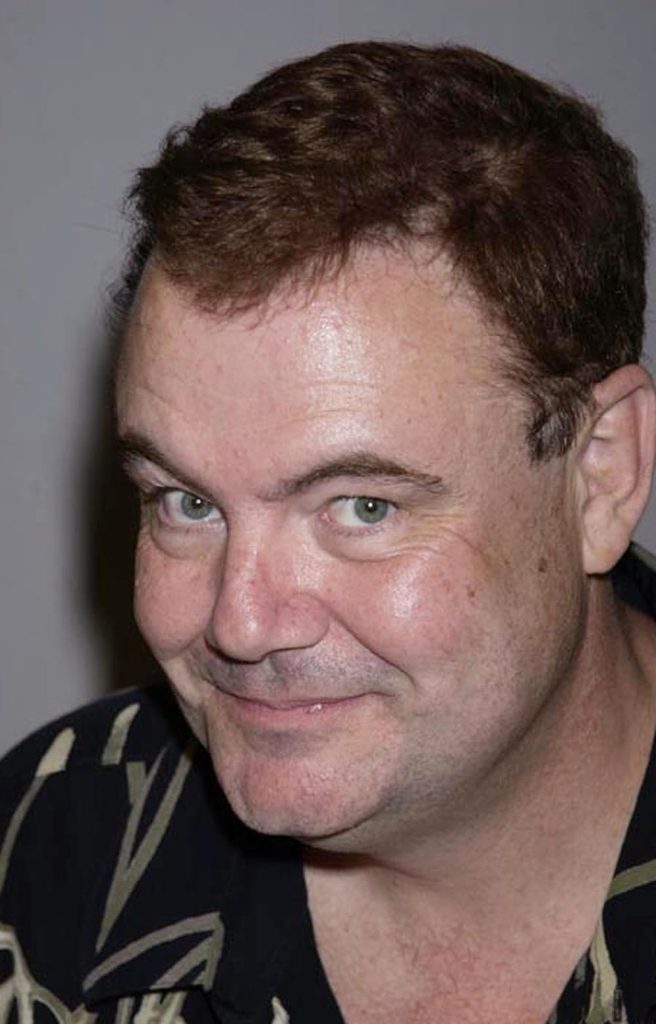 Image Source: IMDB
in 2010, Beetlejuice star Glenn Shadix sadly passed away in his home state of Alabama, aged just 58. Shadix was an actor for years, and as well as his role in Beetlejuice, he also did some voice acting for Beetlejuice director, Tim Burton. Next time you watch the Tim Burton classic, The Nightmare Before Christmas, listen closely to the mayor of the town...
Then - Juno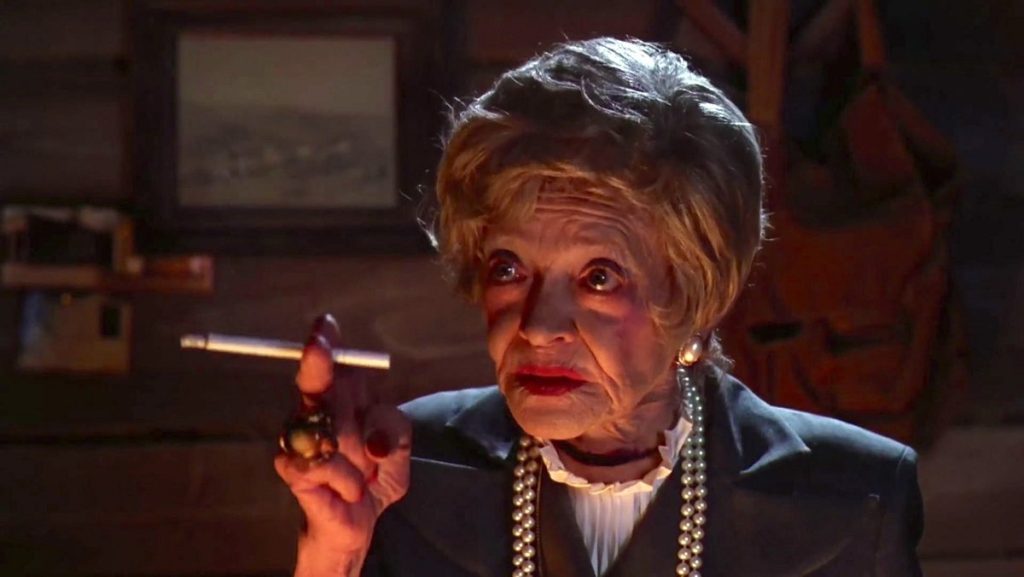 Image Source: Nerdist
Juno is the gutsy caseworker in charge of the Maitlands transition to the afterlife. The famous line, 'Never trust the living! We cannot have a routine haunting like yours provide proof that there is existence beyond death' is a favorite between fans of Tim Burton movies, and they are certainly words to live by. I agree Juno, never trust the living!
Now - Sylvia Sidney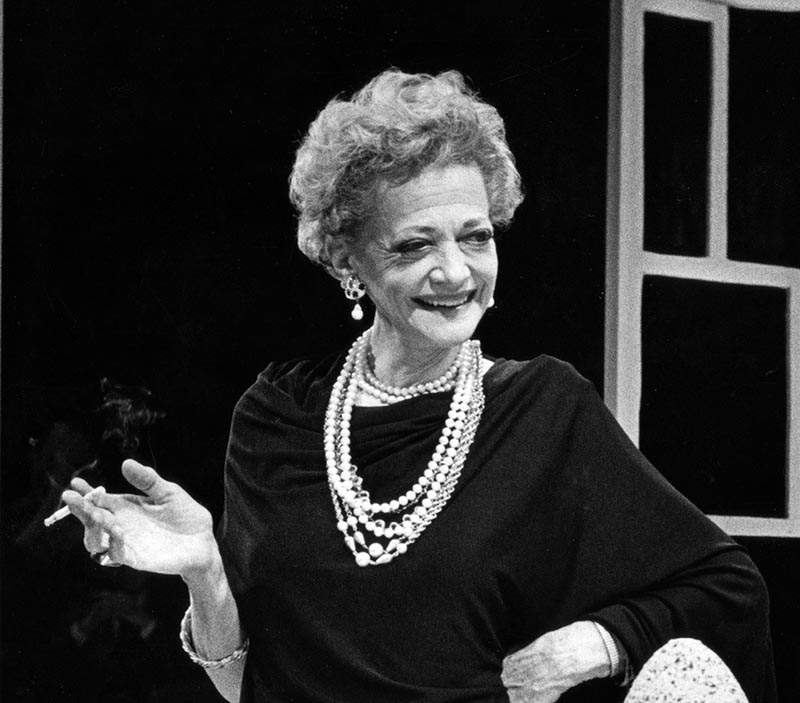 Image Source: Historic Elitch Theatre
For her work in the 1988 classic, Sylvia Sweeney was presented with a Saturn award for best supporting actress. Sylvia has actually been acting for well over 50 years, her career kicking off in the 1930's! During the filming of Beetlejuice, Sylvia was actually 77 years old, and went on to live another 11 years, sadly passing away at the grand age of 88.
Then - Bernard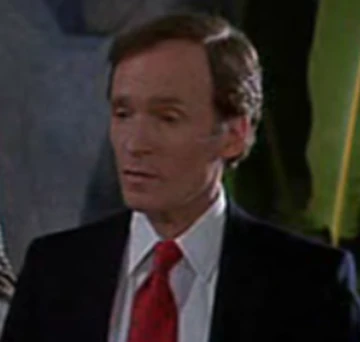 Image Source: Beetlejuice Wiki
Bernard is unfortunately trapped in the home of the Deetz family as the hauntings begin. Bernard is the agent of matriarch, Delia Deetz and its fair to say he isn't really a fan of her pottery. Its also fair to say that Delia probably is not really a huge fan of Bernard's either, as he has been 'constantly loosing money on her work for years'! Whoops.
Now - Dick Cavett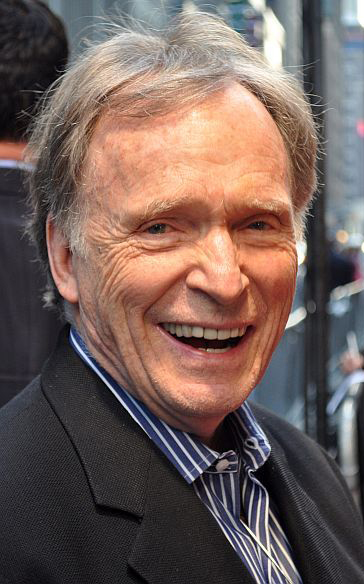 Image Source: Wiki
We all know the banana boat scene in Beetlejuice, it's one of the most infamous scenes in movie history! The family become possessed by the Maitlands and are forced to get on the floor and sing/dance the banana boat song. This genius idea was actually from Dick Cavett, and he has been credited as having one of the best comedic timing minds in Hollywood!
Then - Maxie Dean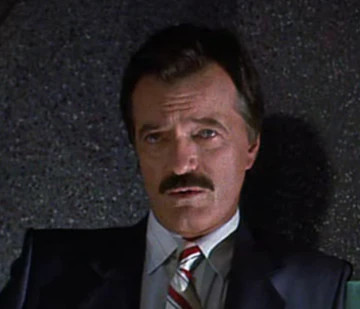 Image Source: Bettlejuice Wiki
Chairman of Botco industries, Maxie Dean is a man with a mind for business. Before Beetlejuice decides to send Maxie Dean through the living room ceiling, he is the financial backer that the Deetz family need to turn their haunted house into a tourism hot spot. Beetlejuice of course does not agree that this is the right move, hence his swift removal.
Now - Robert Goulet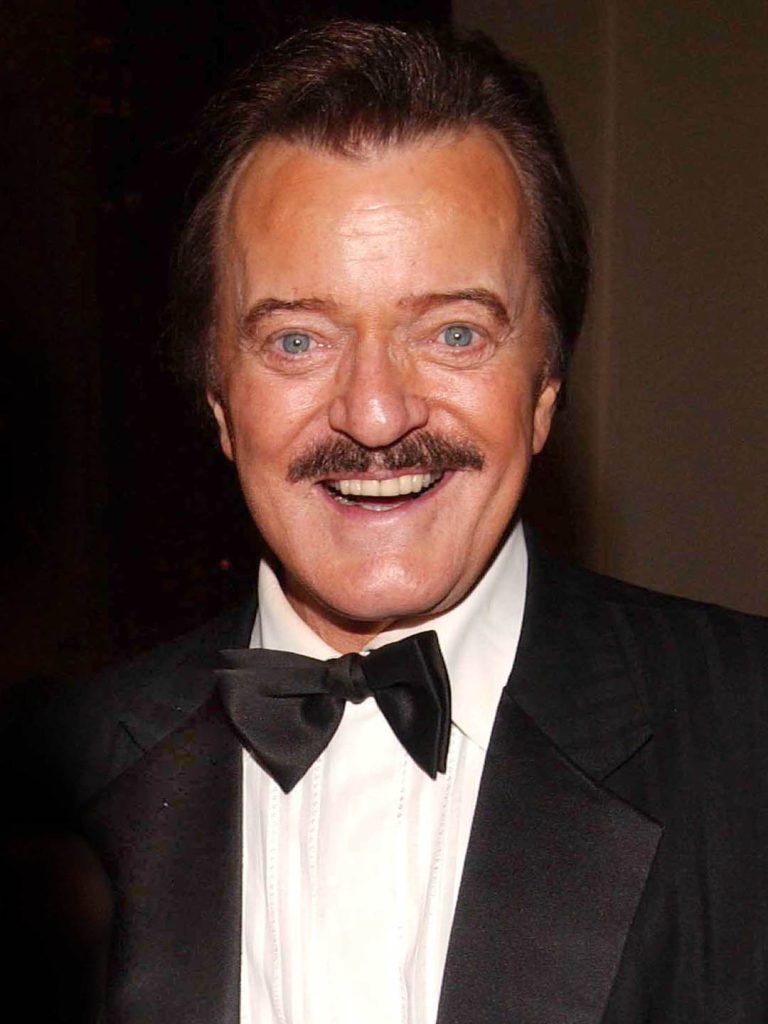 Image Source: Wiki
Born and raised in Massachusetts, Robert Goulet spent his formative years singing. He later moved to Canada and pursued his passion of singing and acting throughout his adulthood. Robert is said to have possessed a rich baritone voice and matinee-idol good looks, attributes that fueled his rise to stardom. He died aged 73 in 2007, whilst awaiting an organ transplant.
Then - Sarah Dean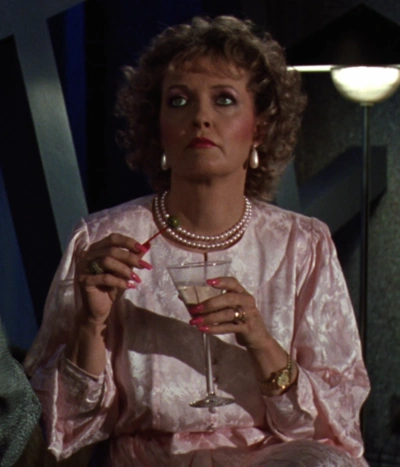 Image Source: Tim Burton Wiki
Wheeler, dealer and wife of businessman Maxie Dean. Sarah Dean is your stereotypical woman who knows what she wants, and she'll take absolutely no prisoners to do so. Alongside her husband Maxie, Sarah was also sent shooting through the roof of the Deetz residence. Perhaps its fair to assume to Beetlejuice wasn't a fan of the Maxie clan as a whole?
Now - Maree Cheatham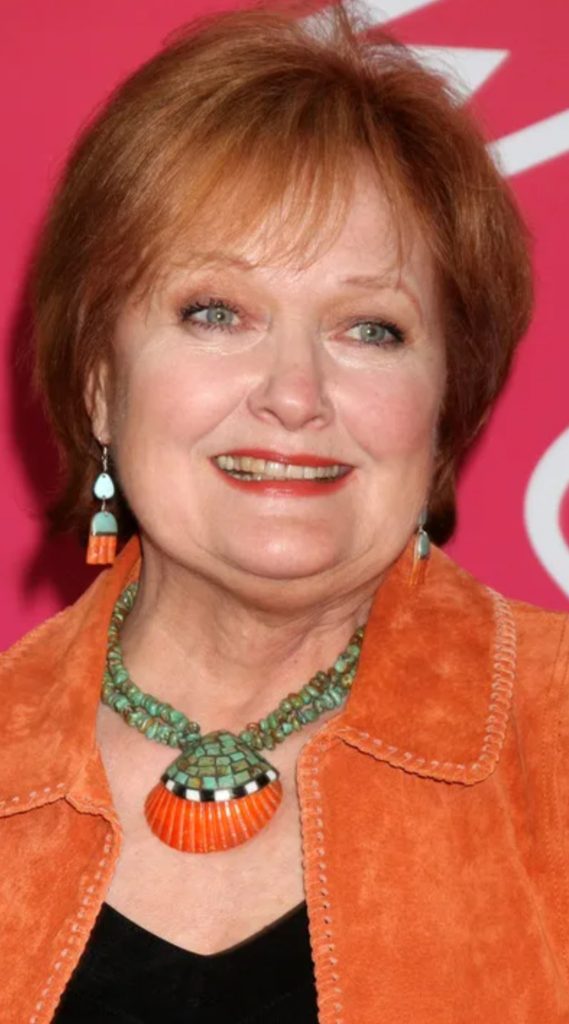 Image Source: Wiki
American actress Maree Cheatham is known for her role in Beetlejuice as well as her role in the hit Nickelodeon show, Sam and Cat. The clips of Sarah Dean watching the ghosts has become iconic, and Maree developed a devoted fan base and cult like following after the release of Beetlejuice. Pair this with her role as 'Nona' on Sam and Cat and its a recipe for good things to come.
Then - Ernie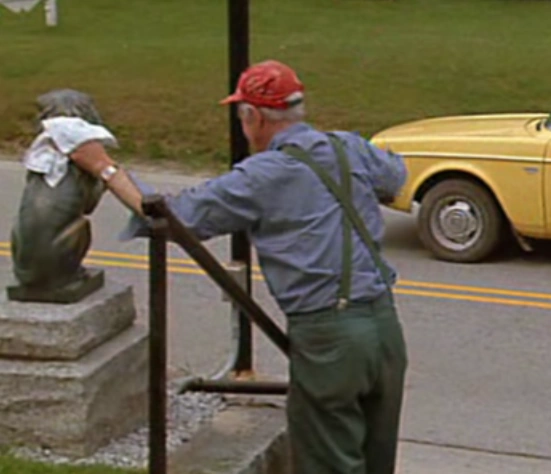 Image Source: Beetlejuice Wiki
Although Ernie may seem an insignificant character, he is actually a key ingredient in the plot. No, not because his statue cleaning is extremely stunning, but because his dog runs in front of the Maitlands car, causing them to crash and die. Without Ernie, there would be no Beetlejuice, so next time you overlook this insignificant character pay him a slither of thanks.
Now - Maurice Page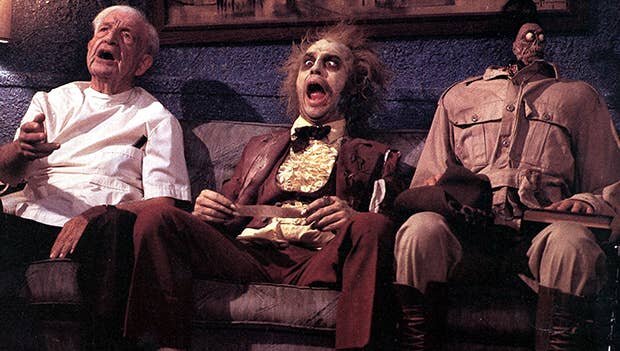 Image Source: Trouble City
Known mainly for his role in Beetlejuice, it seems that Maurice Page stuck to polishing statues rather than pursuing a career under the lights. What's more is there to say about Maurice, he is due to make a comeback cameo for Beetlejuice two, but other than that it seems the unlikely hero in our tale has kept himself withdrawn from public life altogether.
Then - Jane Butterfield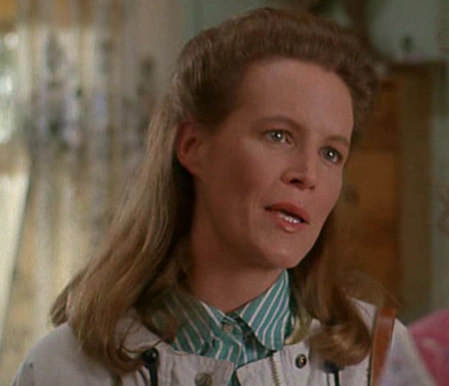 Image Source: Beetlejuice Wiki
Jane Butterfield is one of the most frustrating characters in Beetlejuice, her constant nagging ringing in the ears of the Maitlands. After the Maitlands refuse to sell their home, Jane bombards them with information about how hard it is with kids and the home should go to a family. Without consulting them, the home is sold to the Deetz family and the hauntings begin.
Now - Rachel Mittleman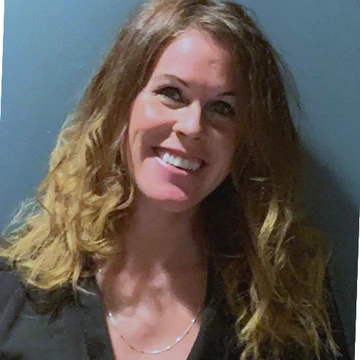 Image Source: Tim Burton Wiki
After her role in Beetlejuice. Rachel Mittleman took a step back from the stage and withdrew from public life. its understood that Rachel still has her passion for acting and enjoys movies and tv shows, but would rather be in the viewing seats than on the screen now. Rachel is understood to work and live in Canada these days and keeps herself to herself.
Then - Beryl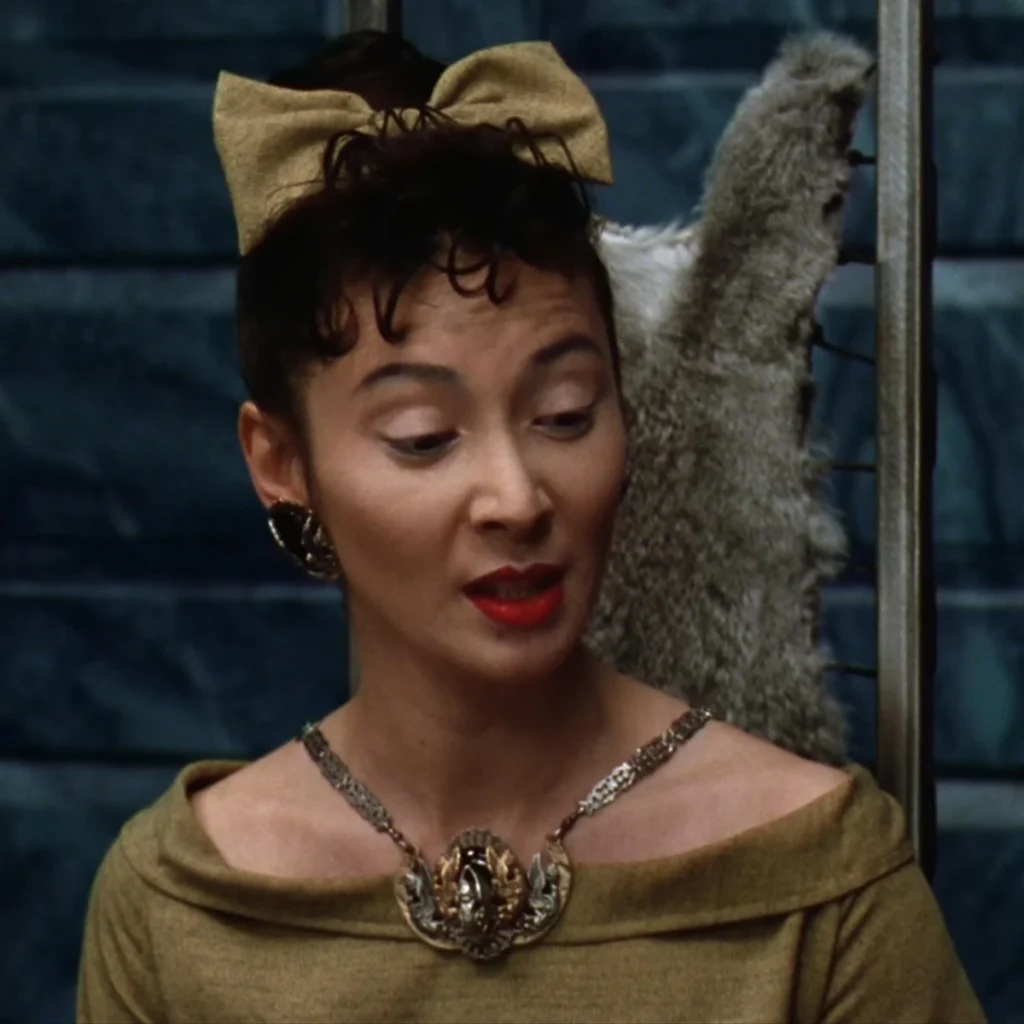 Image Source: Tim Burton Wiki
The girlfriend of Otho, Beryl is the editor for Ballantine Books, a local book company located near to the Deetz family home. Beryl becomes trapped in the house once the hauntings begin.Its believed that Otho and Beryl have a bit of an abusive relationship, due to Otho's repeated jabs at her. This includes one particularly mean gag, where he compares her to the wicked witch of the west!
Now - Adele Lutz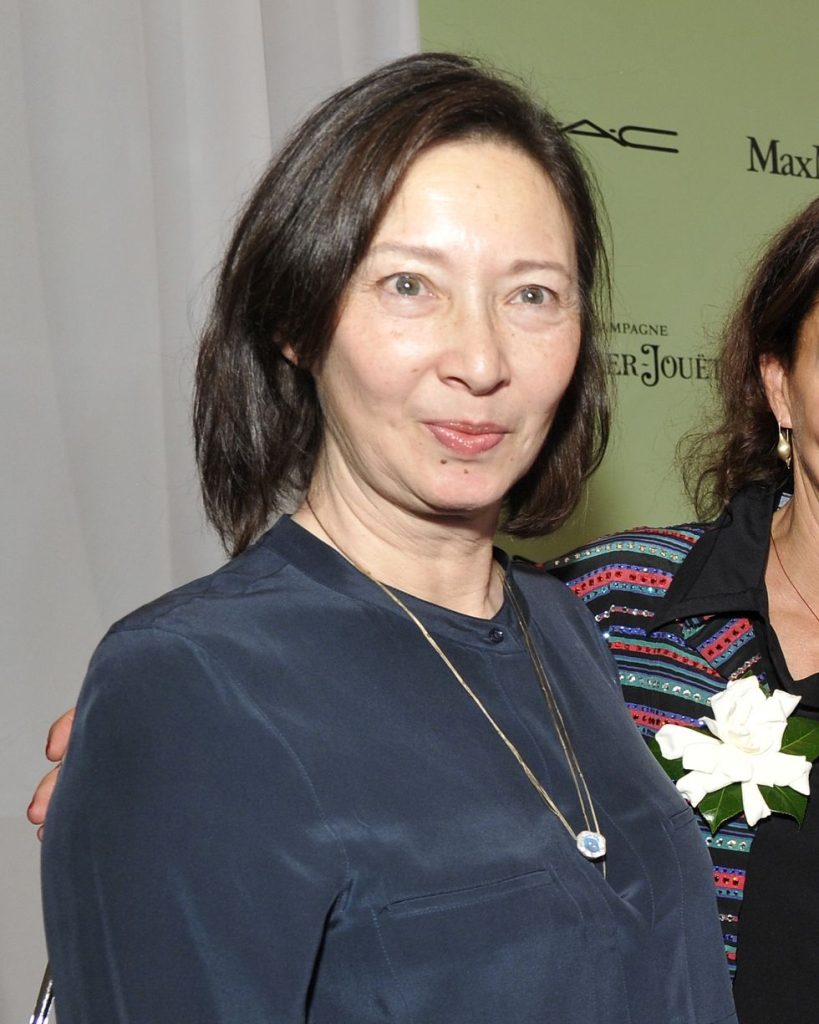 Image Source: Country Living Magazine
Adelle Lutz has done it all, from comedy spectacular Beetlejuice to rampaging horror flick, The Silence Of The Lambs. More recently, the acting star moved away from time on screen, but kept a role within the industry. Adele is now known for her work on the television show 'True Stories', where she works as a background and costume designer! Nice going Adele!
Then - Grace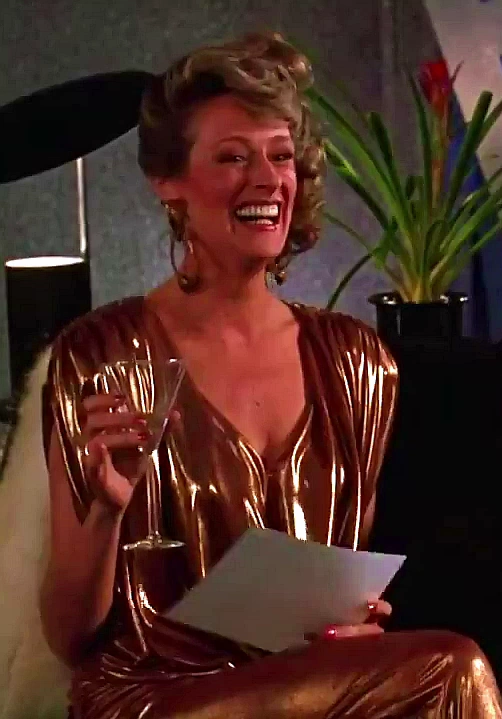 Image Source: Beetlejuice Wiki
Grace Johnson is one of the best friends of Charles and Delia Deetz, her shimmery gold dress definitely lives up to their expectations and she seems to live to impress others. Tim Burton dressed Grace in such a bright dress to show how she loves to be the center of attention at all times, she even leaves when the ghosts are hogging the limelight!
Now - Susan Kellermann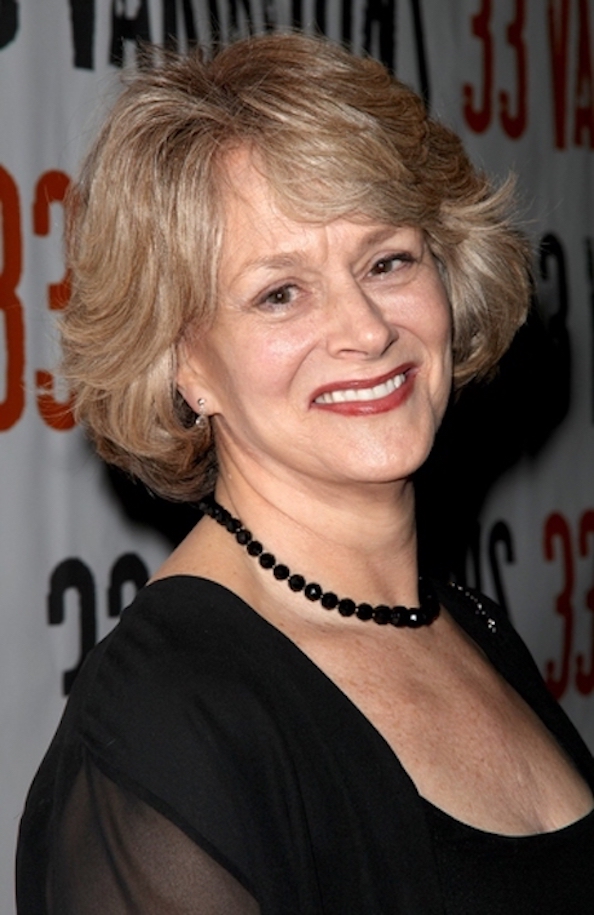 Image Source: IMDB
With a bachelor's degree in English Literature, Susan Kellermann took her knowledge to screen and stage. Susan had many background acting jobs, but landed a main role for the first time in Tim Burton's Beetlejuice. In 1979, she made her Broadway debut in the play 'Last Licks', for which she received a Theatre World Award. Truly a woman of many talents!