Amazing Homes For Sale In The US, Here's What We Can Get For $100,000
31 Crandall Street Binghamton, NY 13905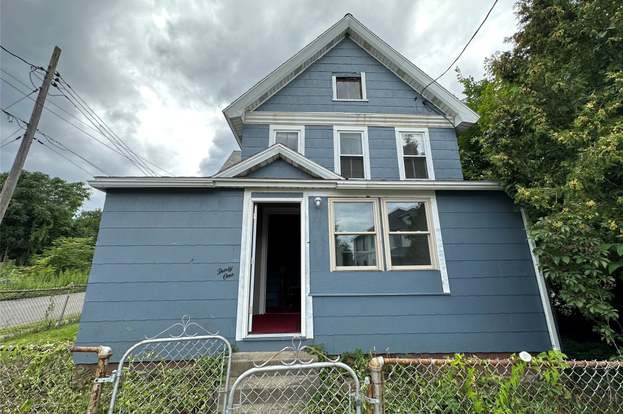 Image Source: Redfin
This house comes at the top of our budget, but it's a great option for large families. It sits on about 1716 feet in a relatively quiet neighborhood, and you can look forward to 2 baths and 5 beds. Plus, it was recently renovated, so there's not much work left.
245 E Front Street Hancock, NY 13783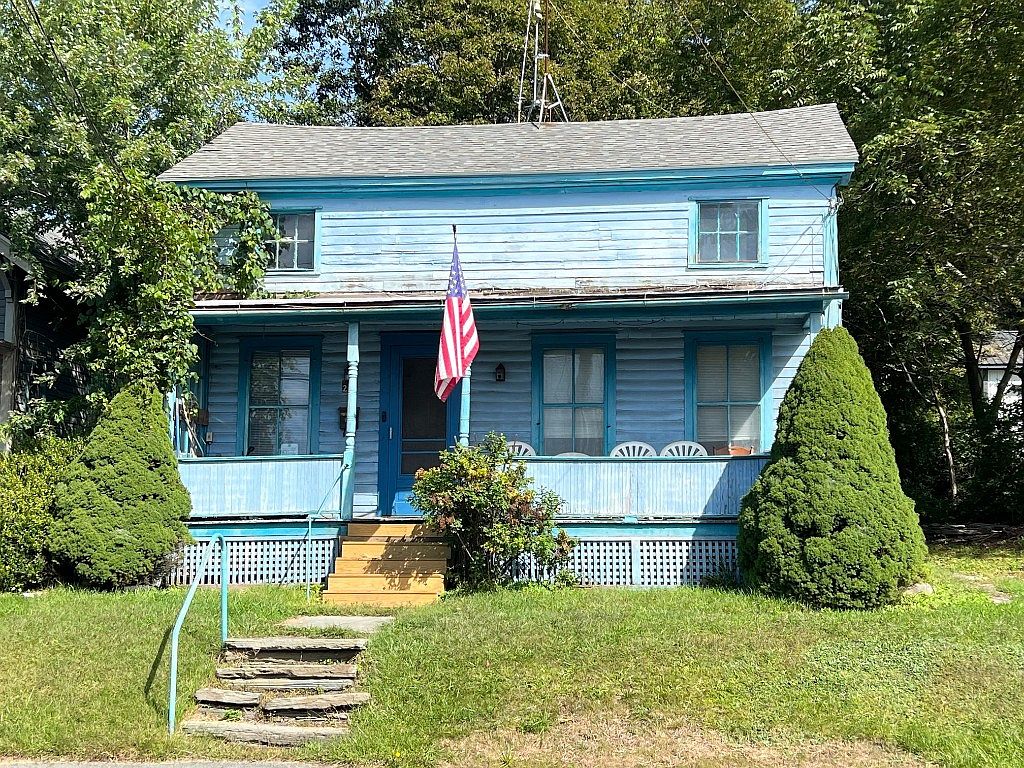 Image Source: Zillow
Get your own village home where you can escape the fast-paced nature of modern life. It comes with three 1/4 baths and features four bedrooms across two levels. The lush and private backyard is sweet, but its proximity to the Delaware River is what closes the deal.
719 North Rd Oxford, NY 13830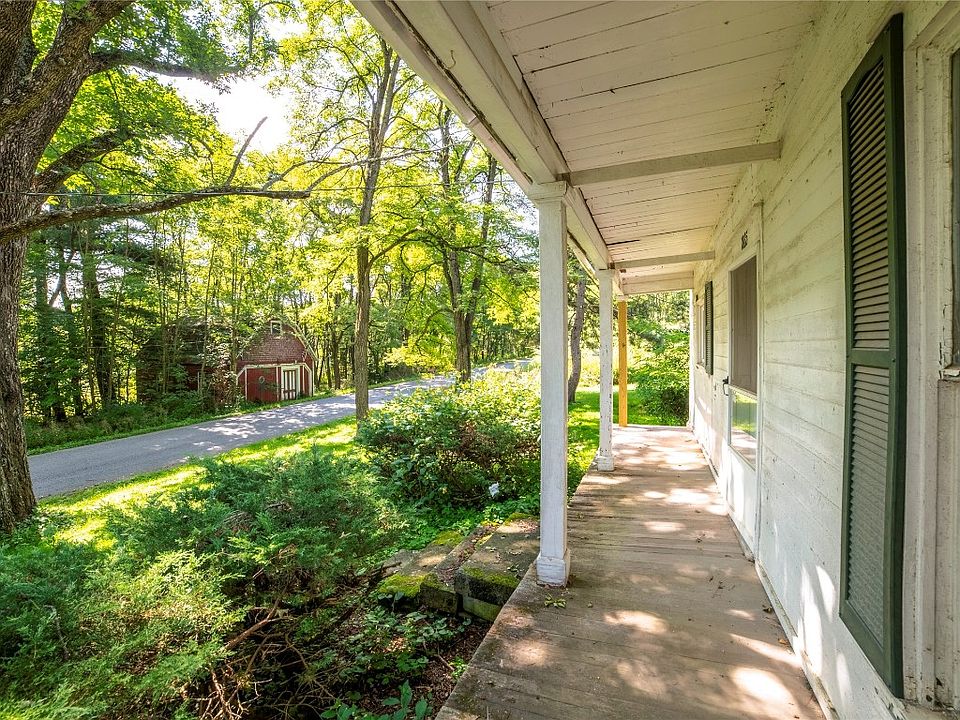 Image Source: Zillow
Valued at $60,000, this classic farmhouse with colonial architectural styles offers a welcome blast from the past. Although it's a modest 3-bedroom residential with two beds and two baths over 2,216 feet, it makes up for its abundance of privacy and nature.
18805 Route 68, Sligo, PA 16255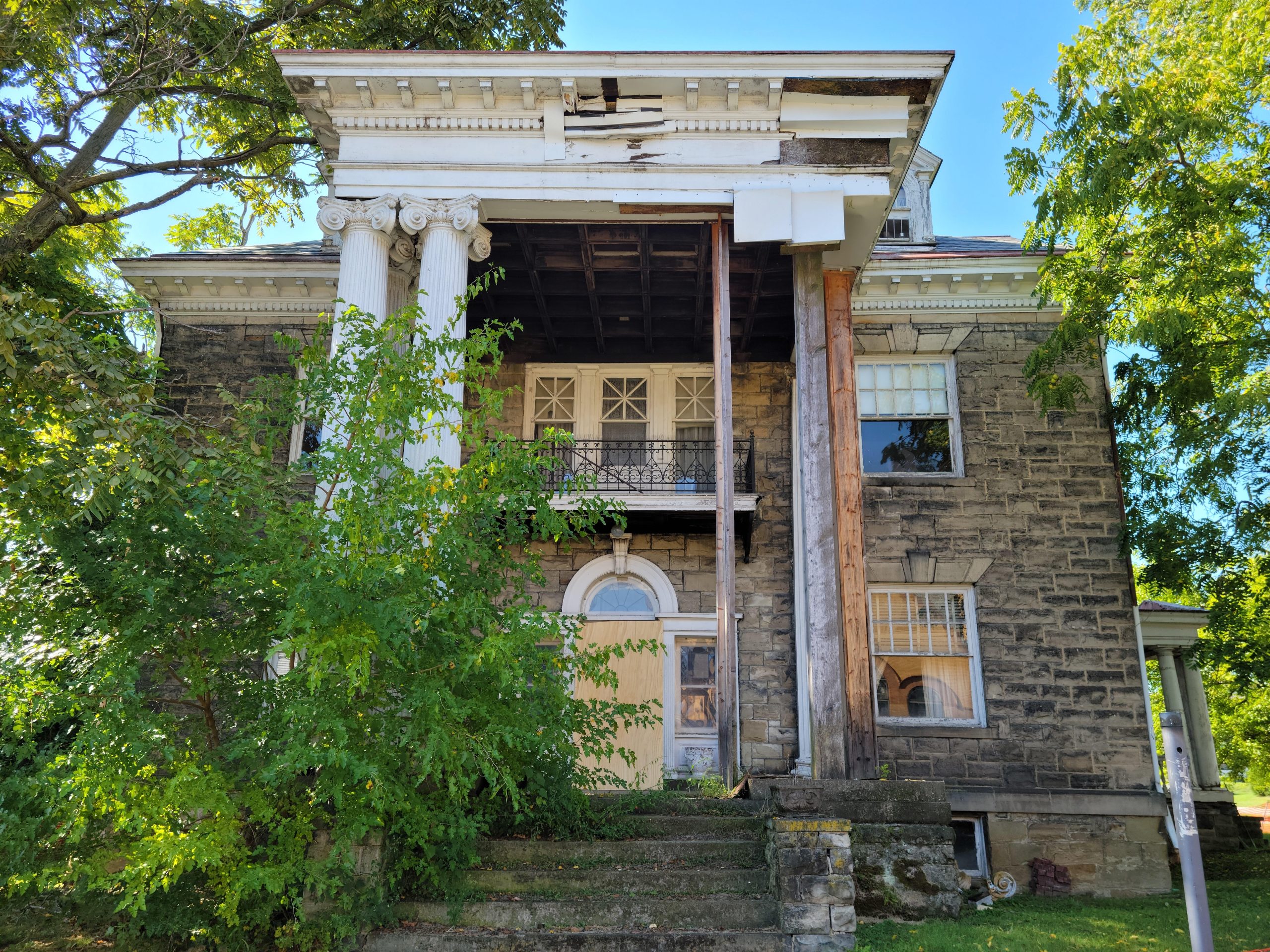 Image Source: Reddit
This is your chance to own a Reidsburg landmark. The good news is that it goes for just $18,500. The bad news is that you have a lot of renovation work on your hands. Nonetheless, with four bedrooms, eight rooms total, and 2,176 square feet on offer, it's a steal at that price.
116 Holly Hills Rd, Lincoln, AL 35096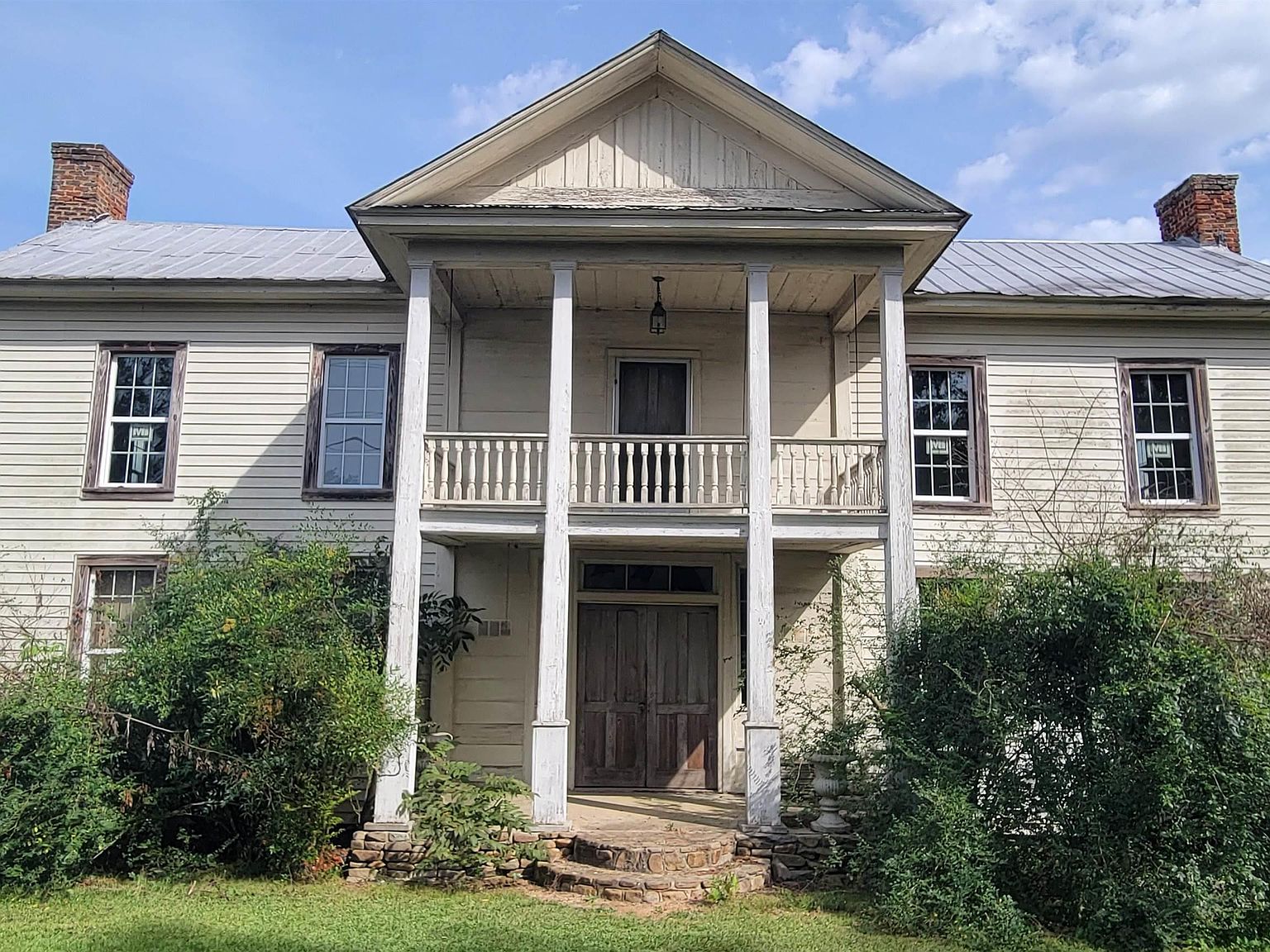 Image Source: Zillow
Built in 1901, this 3-bedroom captures the charm of the past century. The bones are fairly healthy, while renovation projects have ensured a fairly modern living space with original parts from yesteryears. This beautiful home will set you back just $70,000.
239 W Columbus St, Martinsville, IN 46151
Image Source: Zillow
If a gorgeous Victorian house has always been a dream home for you, this gem can be yours for $99,000. With 2,844 square feet, two baths, and five beds, it offers generous living space for large parties. Its proximity to schools & other infrastructure is also a huge bonus.
1392 Boiling Springs Road, Spartanburg, SC 29303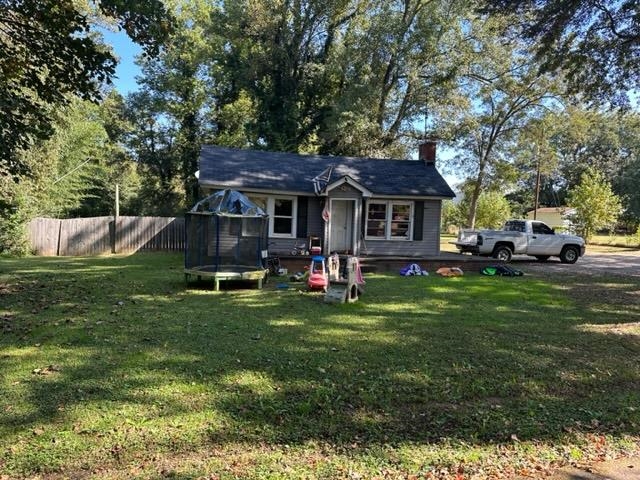 Image Source: Compass Real Estate
This property matches the top end of our budget. It's a ranch-style, single-family residential sprawled across one story. You get two full baths, two bedrooms, and just enough space to add one more bedroom. The open floor plan means you can style it to your liking.
403 Jasmin Drive, Anderson, South Carolina 29626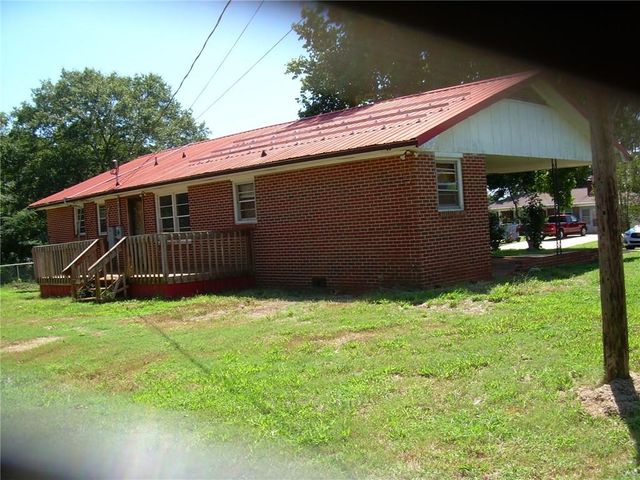 Image Source: Rocket homes
Natural stone finishes, a beautiful brick exterior, and gorgeous wood on the inside make this an excellent place to call your next home. The three-bed, two-bath house is located close to town and has essential amenities but still reserves beautiful natural privacy.
403 Jasmin Drive, Anderson, South Carolina 29626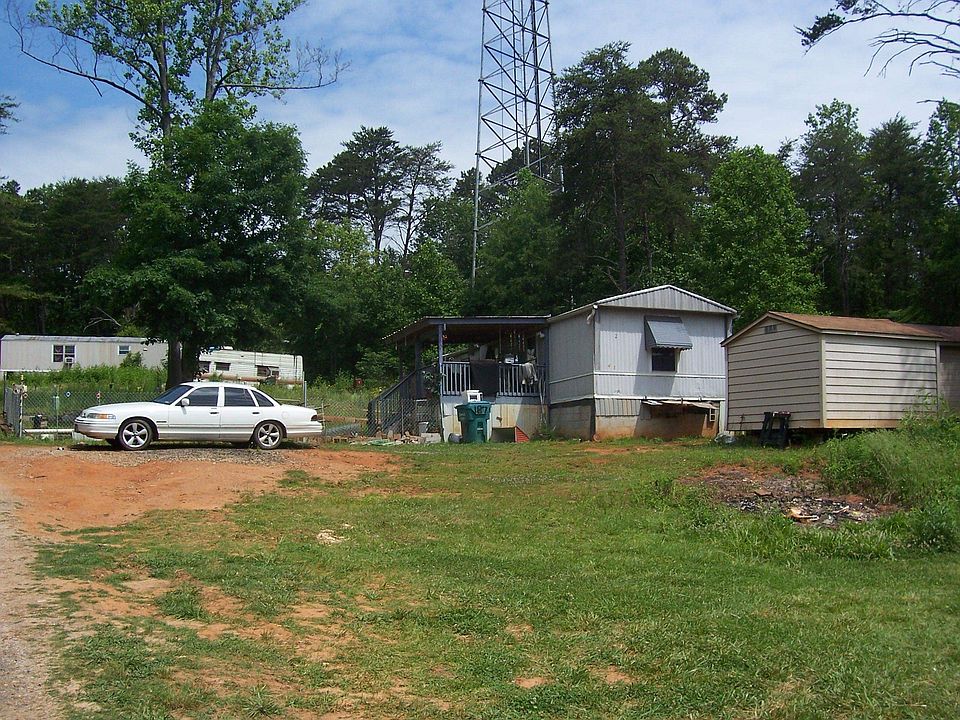 Image Source: Zillow
The front porch certainly makes an amazing first impression, and the wood-finished interior doesn't disappoint as well. You get 2 beds and 2 full baths, but the most important acquisition of all is its stunning location at the periphery of Lake Hartwell.
708 E Main, Union, SC 29379
Image Source: Trulia
1,862 feet of property means more than enough space for your kids and/or pets to be themselves. For $95,000, you get a 3-bedroom, two full-bath home beautifully layered across two stories. The original hardwood flooring and fireplace are lovely highlights.
185 Rosa Drive, Cowpens, SC 29330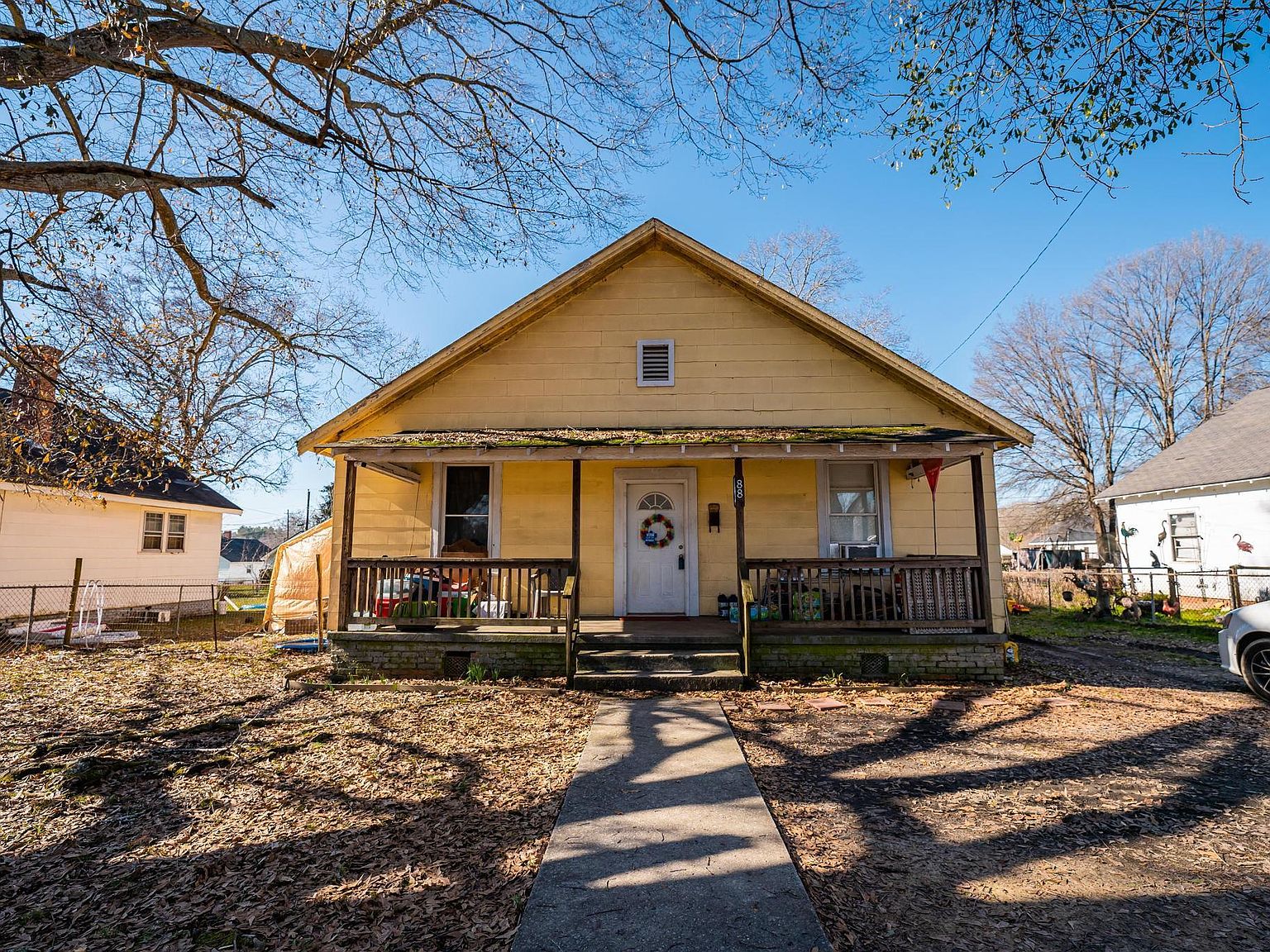 Image Source: Zillow
It may not look like much on the outside, but the main house's interior will surely change your mind. The best part is that you'll receive a shop building, two mobile homes, and over 4 acres of land for $95,000. Sure, some work needs to be done, but it's a great deal.
31 Smith Street, Ware Shoals, South Carolina 29692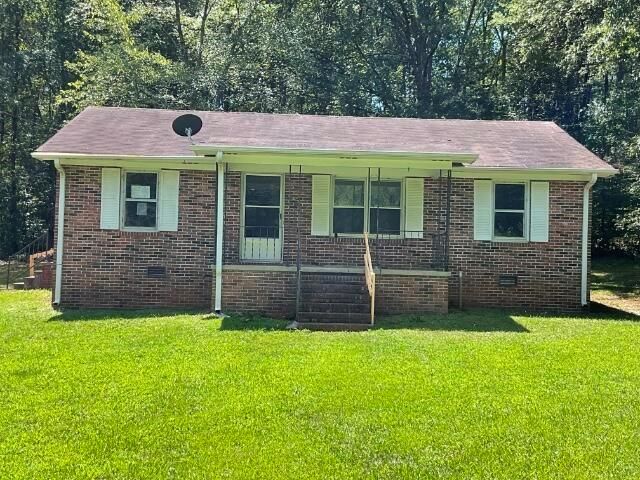 Image Source: Compass Real Estate
The next fixer-upper is a traditional house with a huge screen porch. The basement remains unfinished, but so do the possibilities. Moreover, you get two full baths plus two bedrooms for $77,000, leaving more than enough change on our budget to give this home a creative facelift.
305 Pump House Road, Westminster, South Carolina 29693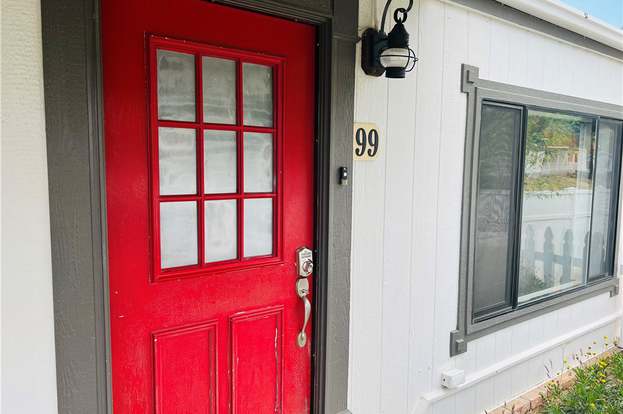 Image Source: Redfin
The brick exterior and vivid lawn look straight out of a fairytale in the sunlight. Admittedly, the kitchen and living room need some work. But for $75,000 and 3 bedrooms, it's worth the effort. It also offers 1,071 square feet and features a gorgeous ranch style.
24425 Woolsey Unit 99 West Hills, CA 91304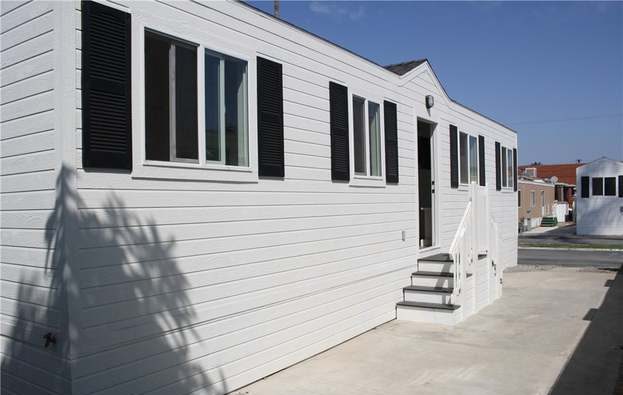 Image Source: Redfin
What's so great about this 3-bed manufactured home? Well, the gorgeous hilly backdrop steals my heart. Storybook nature aside, this gated community home features a playful minimalist design and is ready for occupation at $99,000. So, there is little to no renovation work for you.
13525 S Vermont Ave Unit 17 Gardena, CA 90247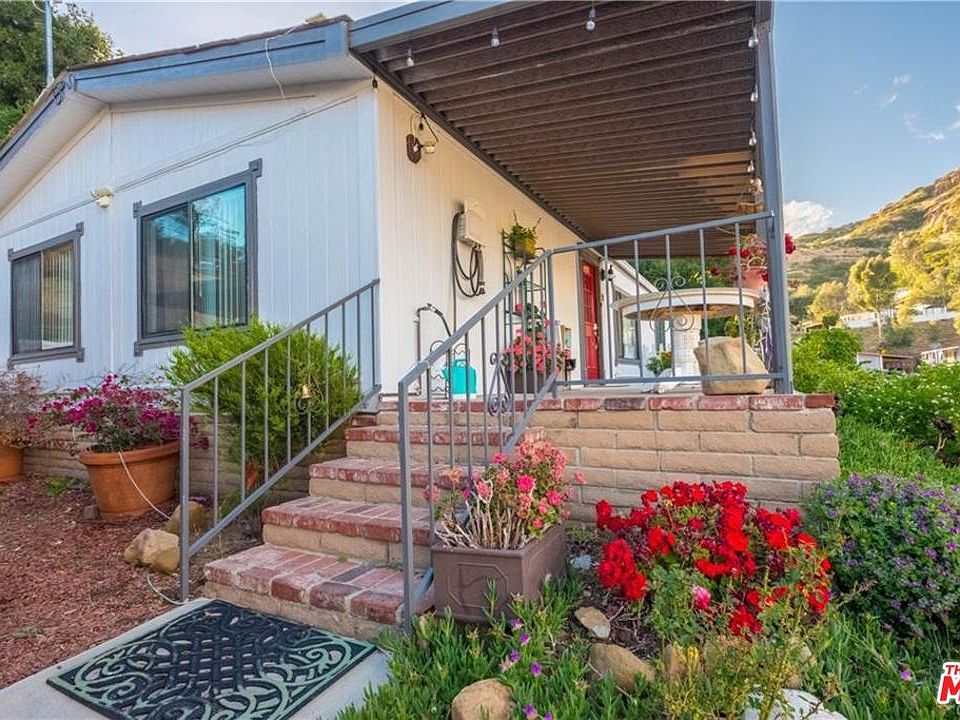 Image Source: Zillow
This freshly constructed home is a whitewashed paradise you'll fall in love with at first sight. Being a one-bed, one-bath house, it's not ideal for large families. But the huge open plan space, stunning large windows, and huge ceilings make for an irresistible living space.
24425 Woolsey Unit 99 West Hills, CA 91304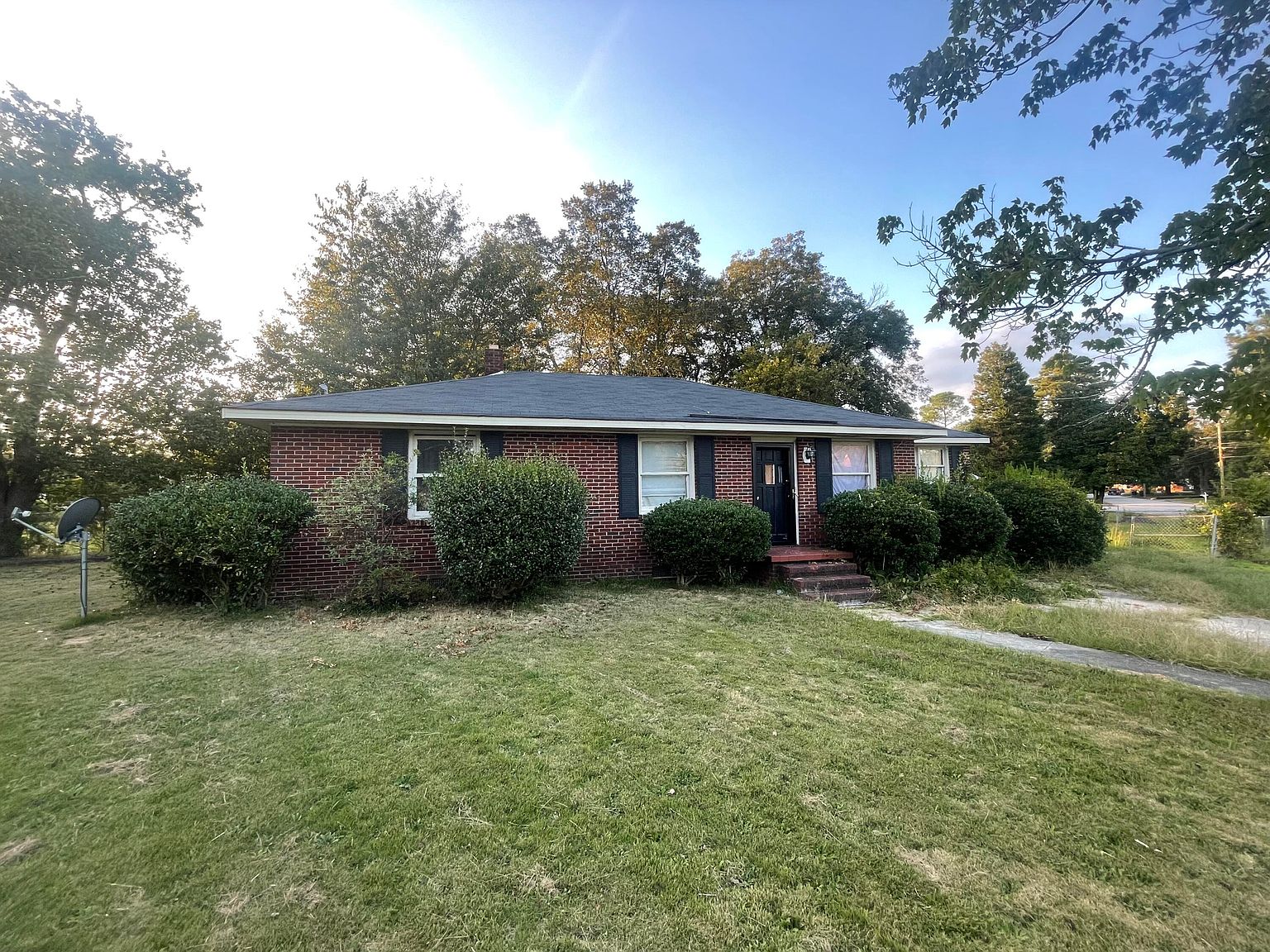 Image Source: Zillow
A family home with your name written all over it. This 3-bedroom masterpiece offers a patio and backyard view that you'll never get enough of. Sprawled over 1,104 square feet, the two full bathrooms house combines bold colors with timeless art and modern flair.
2022 Shark Dr, Augusta, GA 30906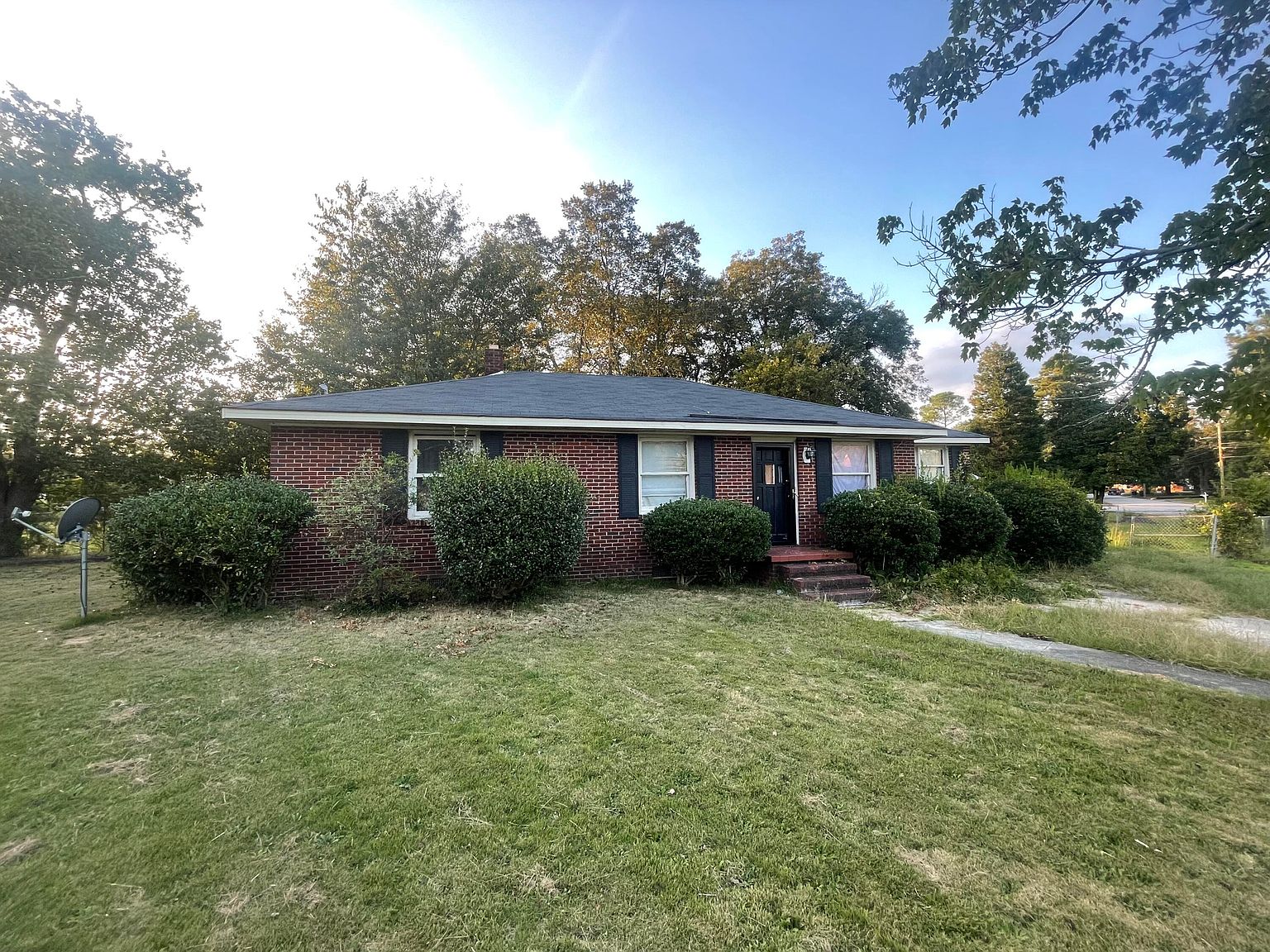 Image Source: Zillow
A corner lot home has never looked this amazing. Just 20 minutes from Augusta, Georgia, this home's greatest appeal is its proximity to important amenities. It features a gorgeous and spacious living room and kitchen, to add to three bedrooms and two baths.
911 W 6th St, Coffeyville, KS 67337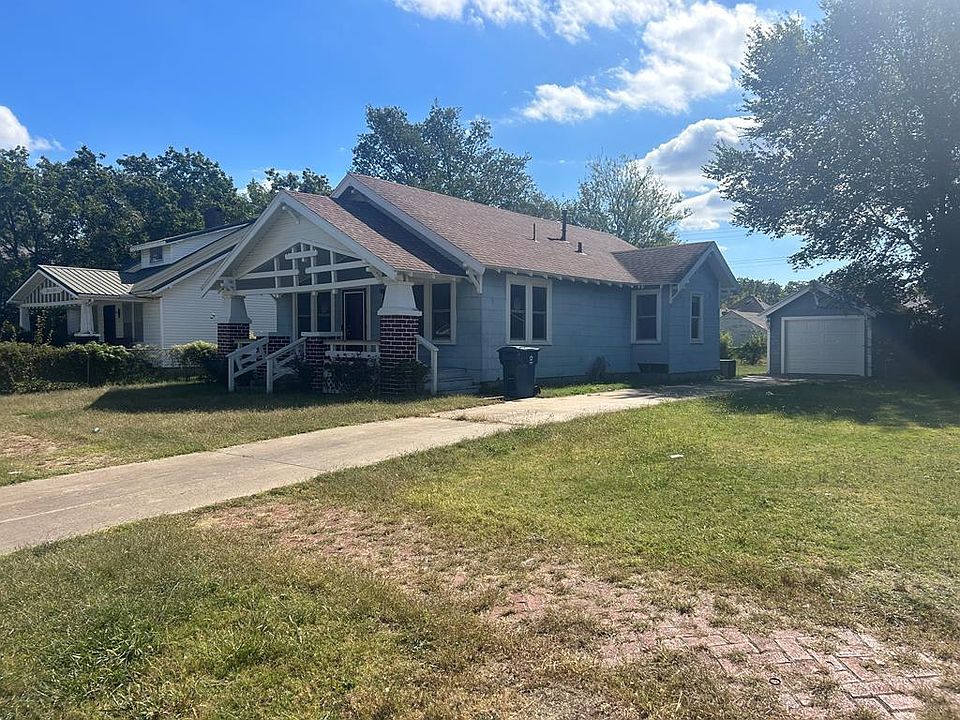 Image Source: Zillow
For $47,000, you'll have yourself 1,154 square feet, one bath, and two bedrooms. One cool feature is that you can extend the living space into the covered front porch. Moreover, the general flooring has been recently updated for a clean, smooth finish.
121 W 5th St, Hardin, MT 59034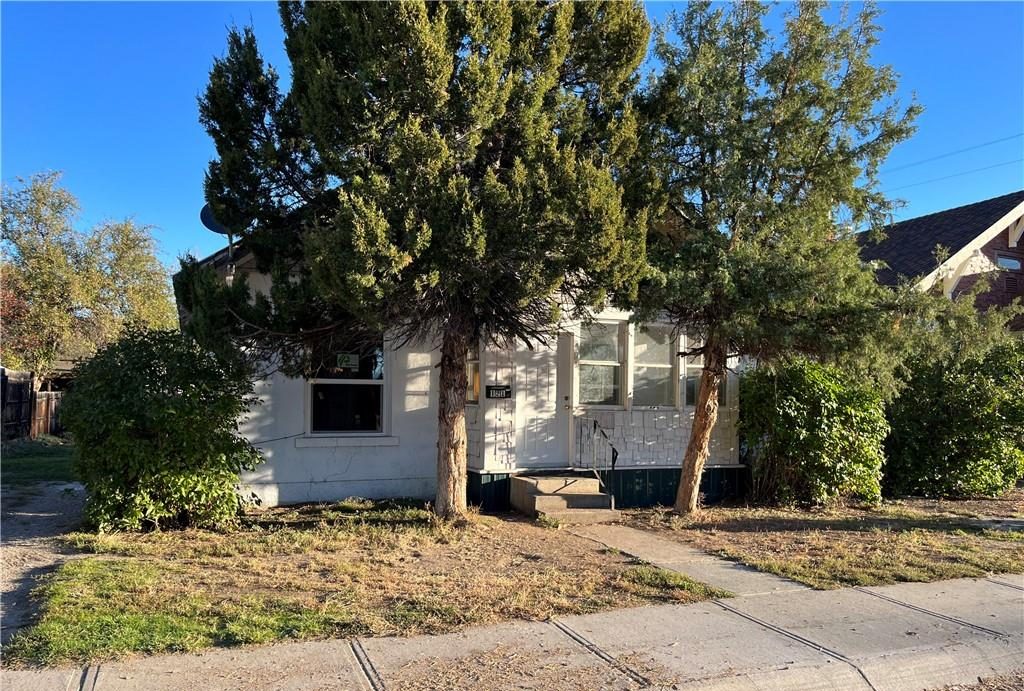 Image Source: Coldwell Banker
If move-in ready is what you're all about, this newly remodeled 2-bedroom beauty is for you. It is a ranch-style property surrounded by stunning greenery, and it's actually a steal, as you won't land too many decent homes in Hardin Montana, for $85,000.
220 Cherry St, El Paso, TX 79915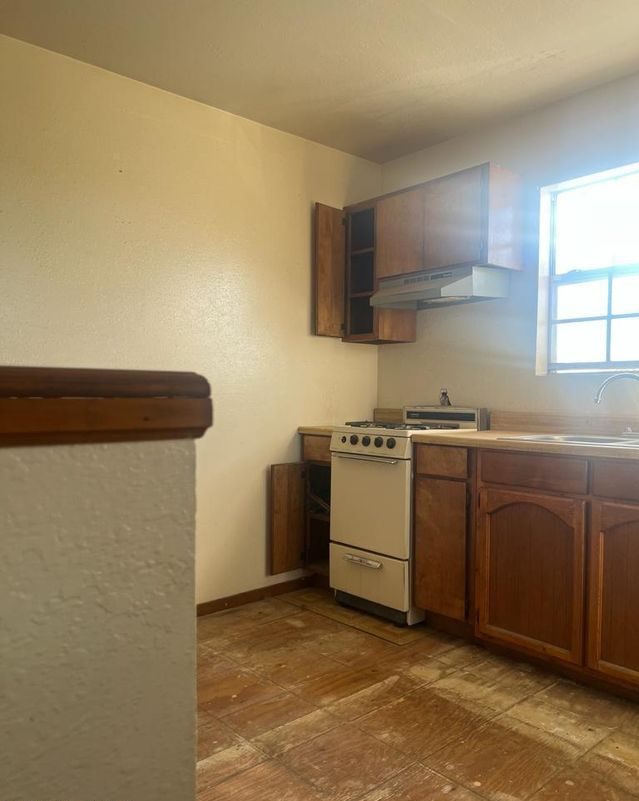 Image Source: Rocket Homes
A low cost of living makes Texas a great place to live and work, and this three-bedroom, 3-bath, two-story house provides further incentive for you to switch states. It is a 60-year-old home that doesn't look its age and is poised under open skies and quaint cobbled fences.
1623 Hawaii Ave, Alamogordo, NM 88310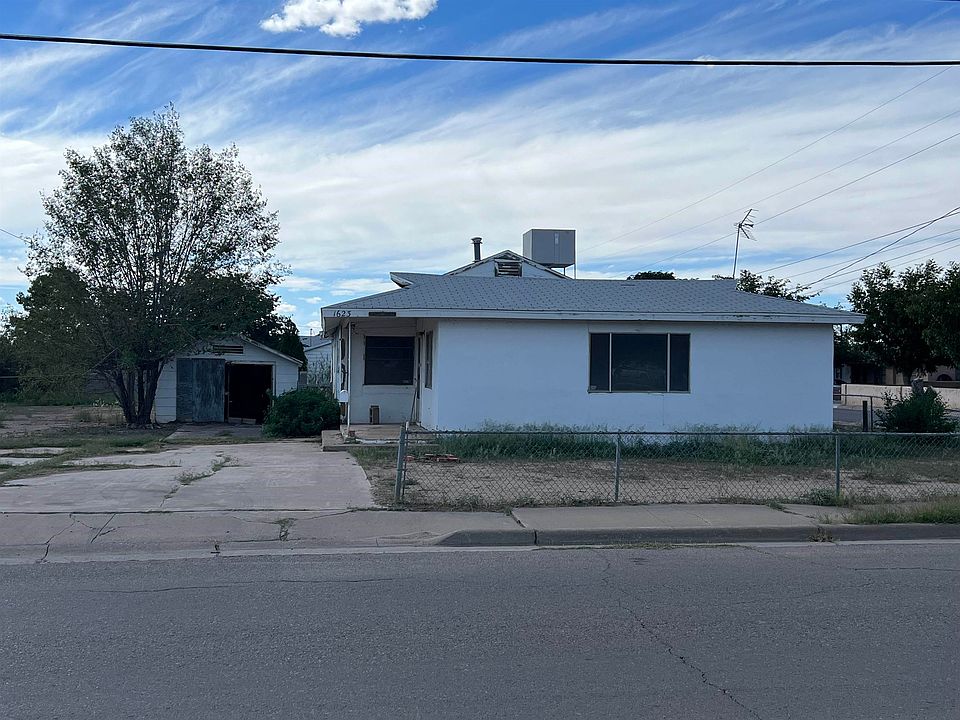 Image Source: Zillow
A single-family residence perched on an enormous corner lot, this 2-bath, 3-bed is a diamond-in-the-rough, but it's a diamond nonetheless. It will take some work to make it your ideal home, but for $65,000, you should have plenty left over from your budget for makeovers.
124 Harris Bridge Rd, Pavillion, WY 82523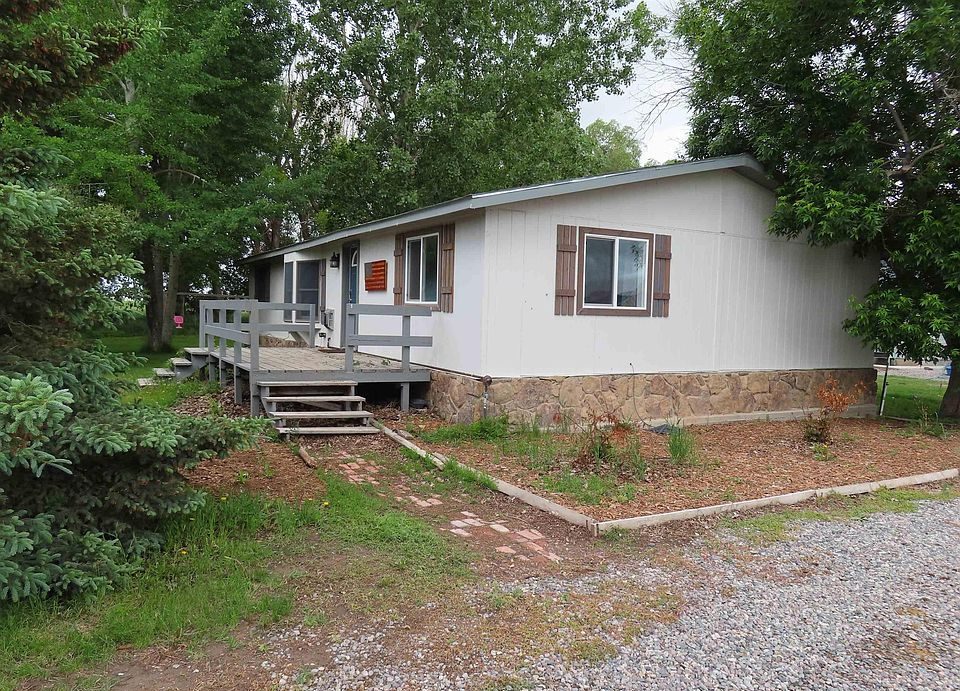 Image Source: Zillow
Hidden within secluded forestry, you'll find the house appealing for its serenity. It encompasses large windows that let in plenty of natural light and boasts a glossy wood finish across its three bedrooms. You also get two beds and 1,344 square feet of land.
615 Ocean Shores Boulevard NW UNIT 112, Ocean Shores, WA 98569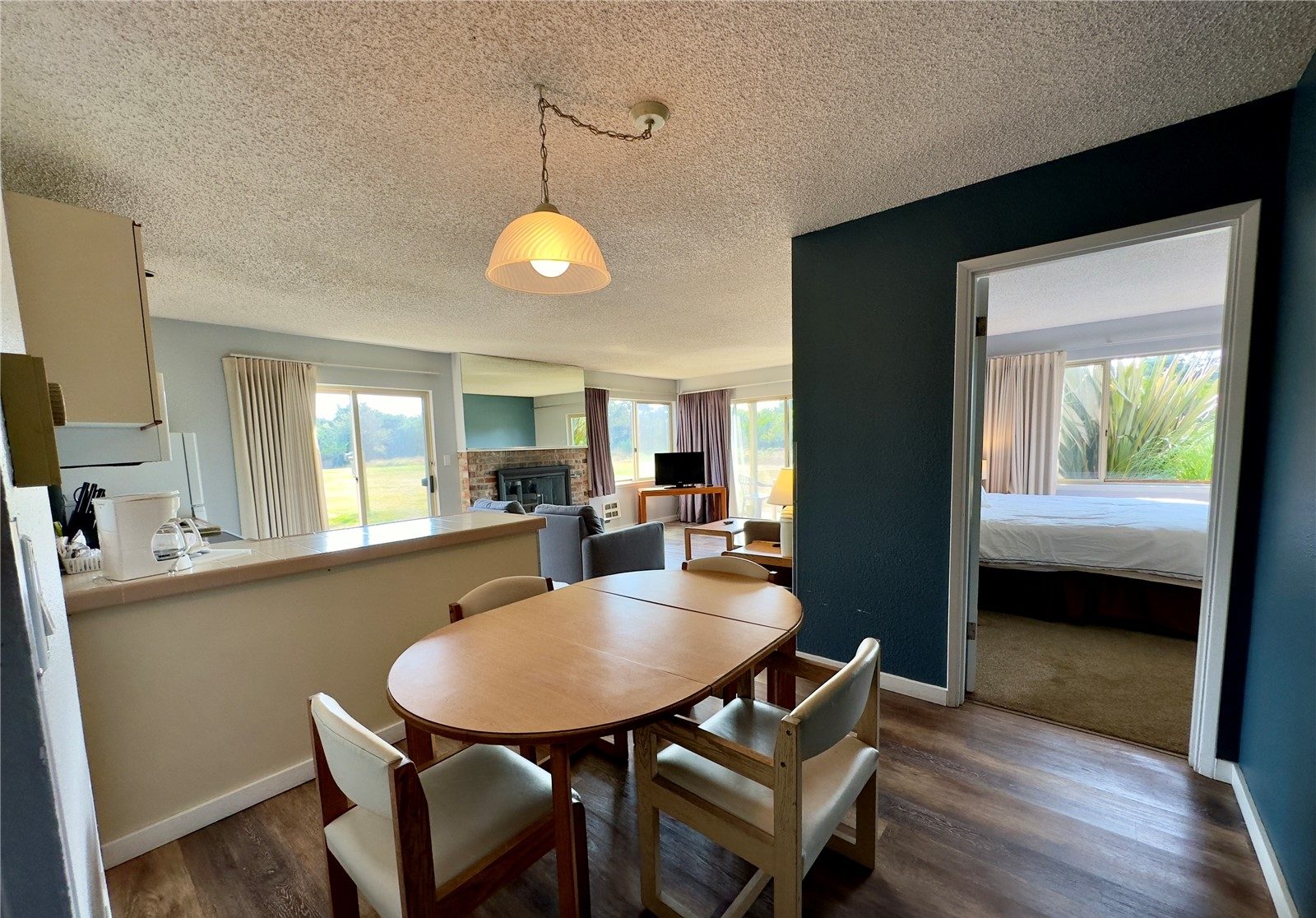 Image Source: Compass Real Estate
A cozy fireplace, futuristic interior décor, proximity to amenities, and a stone's throw location from the beach. What's not to love about this opulent condominium? It can be yours for $55,000, and with that price tag comes 968 square feet, 1.5 baths, and two bedrooms.
477 Red Oak Ridge Rd, Castlewood, VA 24224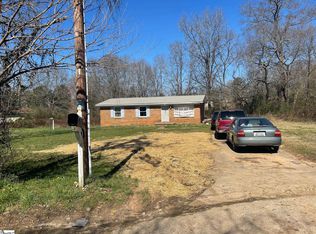 Image Source: Reddit
Are you a person with an eye for potential/character? You'll find this fixer-upper an interesting proposition. It has an asking price of $65,000, but it's 0.25 acres may be a deal breaker. However, it offers an open canvas that you can paint as you please.
4500 Pine Island Rd NW #33, Cape Coral, FL 33993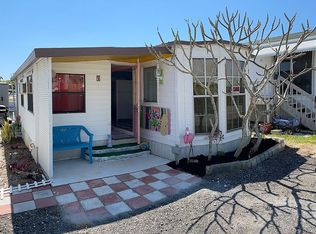 Image Source: Zillow
This manufactured home gives off Caribbean vibes and makes for the perfect vacation getaway. It is valued at $67,500, and at that price, the offer includes one bath and one bedroom across a total of 726 square feet. Space might be scarce, but you get plenty of scenery.
31 Smith Street, Ware Shoals, South Carolina 29692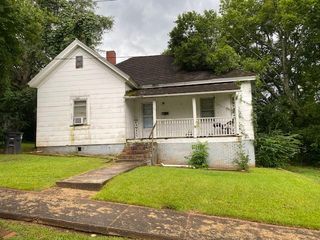 Image Source: Trulia
Don't you just hate HOA politics? Well, you don't have to worry about that with this house as there's no HOA to deal with. Revel in the freedom to follow your interior design spirit across 1,700 square feet of scenic residence. Your new home comes with 2 baths & 2 bedrooms.
2 P Street, Anderson, South Carolina 29625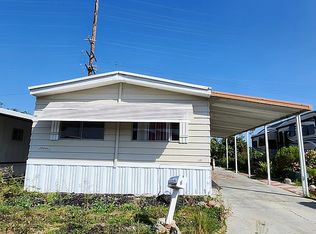 Image Source: Zillow
Are you a smart homeowner with an eye for what could be? This 3-bed, 1-bath house going for just under $70,000 will have you licking your lips. If you're in it for the long haul, you should know that this is a dedicated opportunity zone. That means possible tax benefits.
150 Parker, Wellford, SC 29385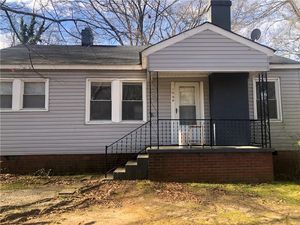 Image Source: Reddit
Your forever home might just be around the corner. Besides sitting on a gorgeous and often sunny piece of real estate, this 2-bedroom residential property comes with a gift- a rental house that you can rent out for $450/month. It sits on just over 1.6 acres.
88 Palmetto Street, Clinton, SC 29325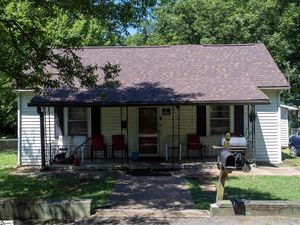 Image Source: Realtor.com
A single-family residential reminiscent of the good old days. Located in a serene area of Clinton, SC, this presents a great investment option if that's your goal. As we speak, this 2-bed, 1-bath house property receives $800/month from tenants whom you can call your own.
16949 S Western Ave Unit 36B Gardena, CA 90247
Image Source: Trulia
Another alluring 1-bed, 1-bath home for the lone adult, this fixer-upper is priced at just half of the previous house's cost ($45,000). Thanks to the blank canvas it presents, you can make it your own, and rent it out on average for potentially $312 per month.