AI Imagines Simpsons As Real People
By Aaron Love
2 months ago
Homer Simpson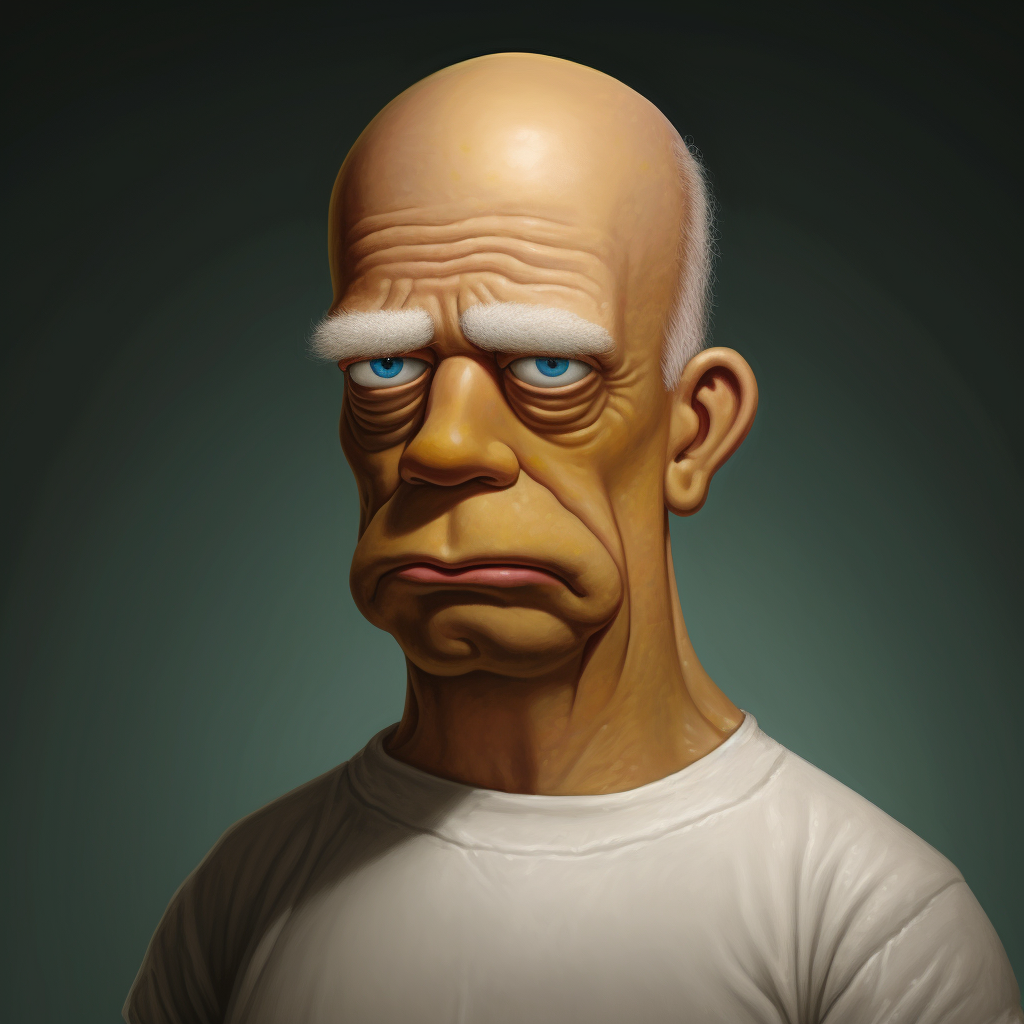 Image Source: Mid Journey
Although we know Homer is quite a large and old-ish man, the AI seems to have made him a lot older here than you might have expected. Also, how weird is it to see our favourite cartoon character in a natural human skin tone instead of that famous and illuminous yellow tone.
Marge Simpson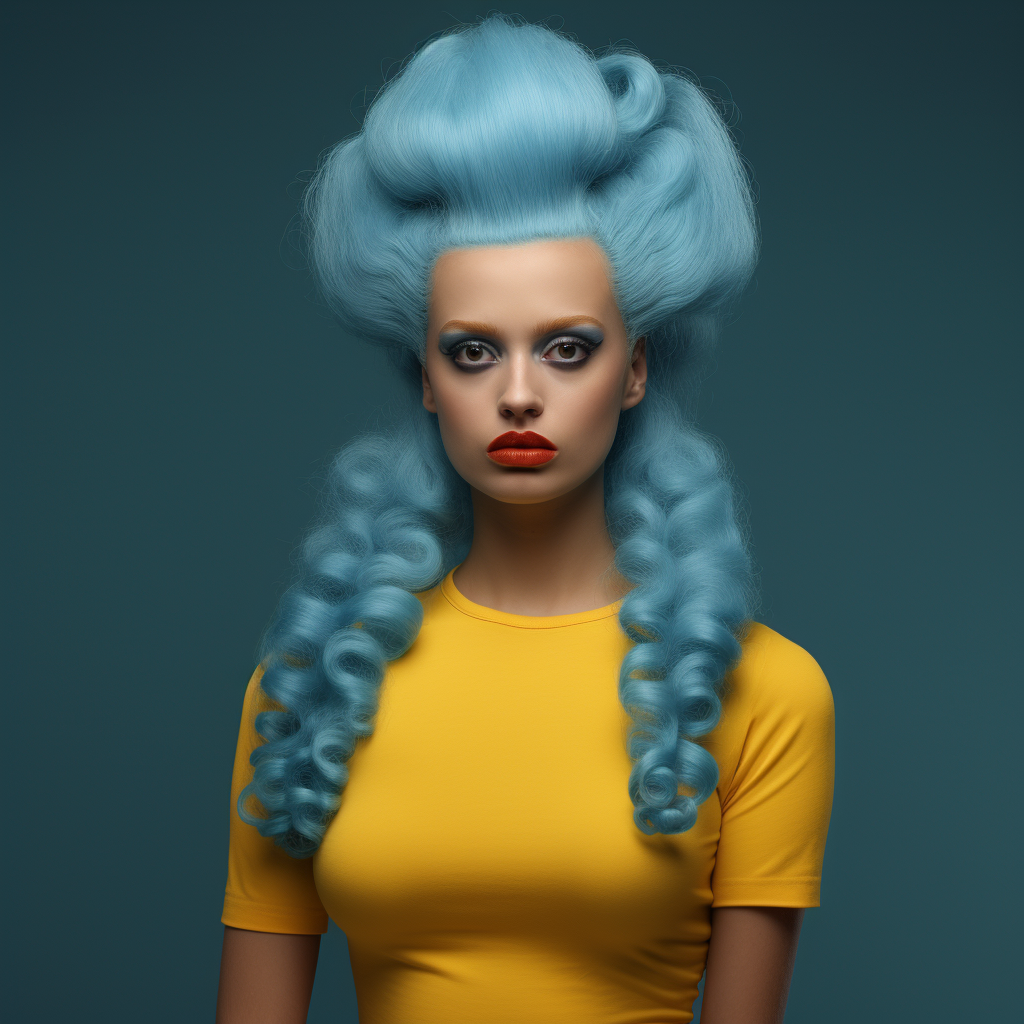 Image Source: Mid Journey
This isn't quite the hairdo I was expecting to see on Marge Simpson; we're all used to seeing that stiff blue trim leading from her head. And despite this, even though we know Homer isn't always the best husband, it seems as though AI thinks he might be punching above his looks here too.
Bart Simpson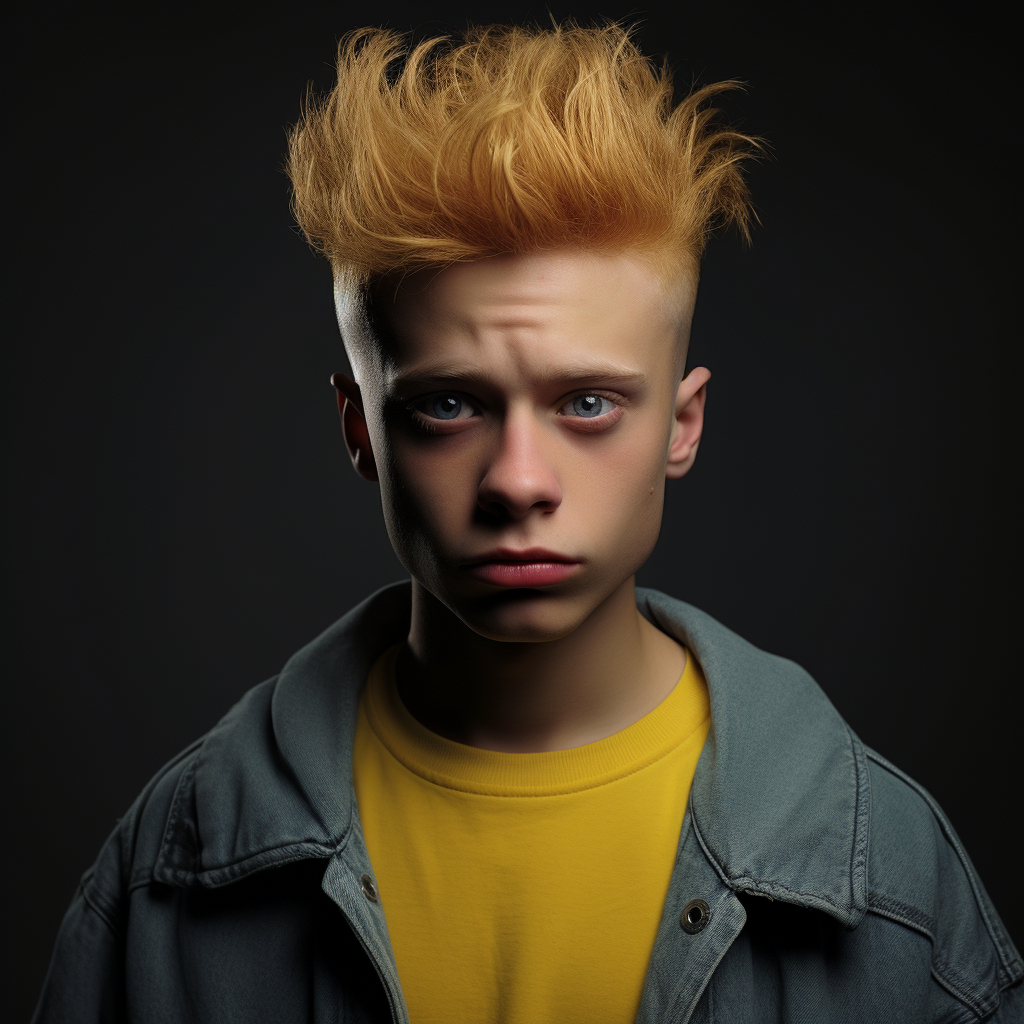 Image Source: Mid Journey
In comparison to the haircut looking a little odd on Marge, the AI seems to have nailed the expectations of Bart Simpson. He looks as though he really could be quite the troublemaker at school, there seems to be something of the air of a child who'd enjoy causing some havoc, right?
Lisa Simpson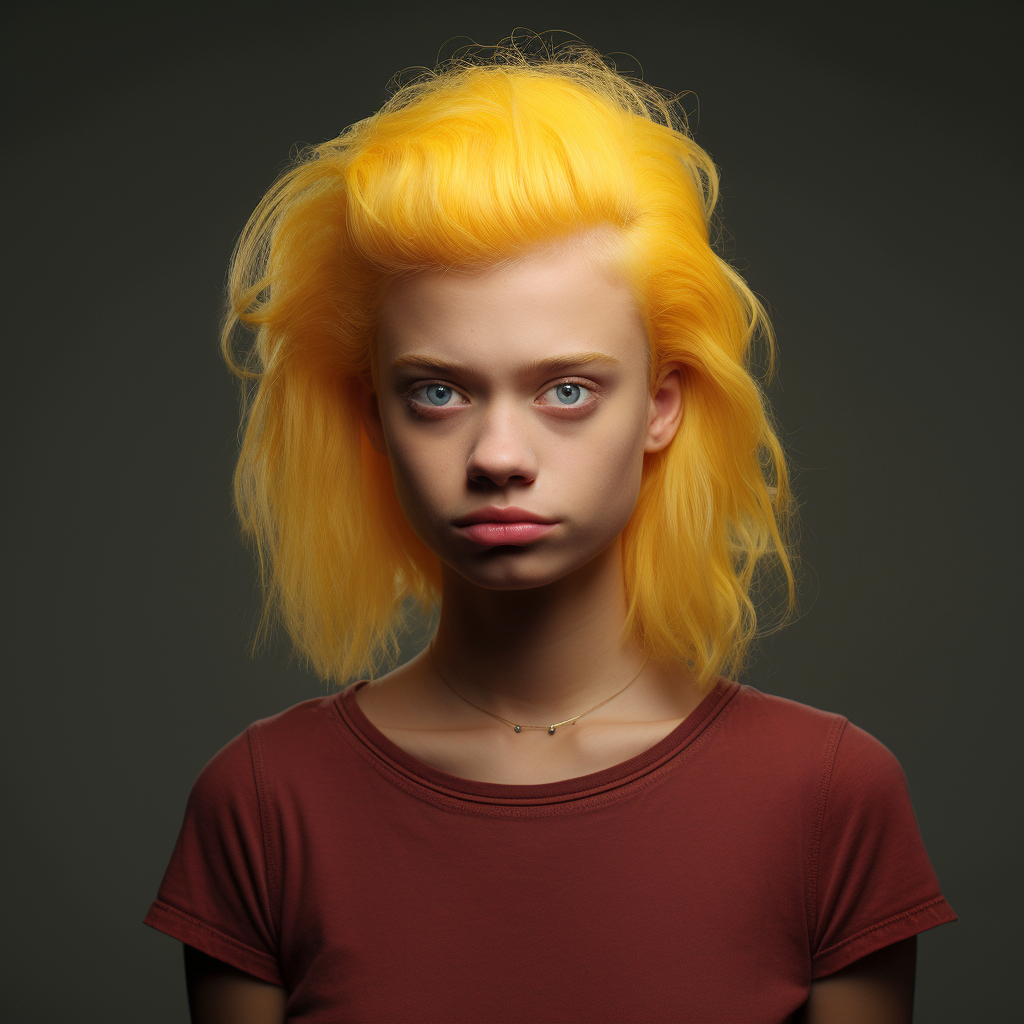 Image Source: Mid Journey
Now, I'm sure you didn't expect to see Lisa Simpson with a bright yellow/orange bob did you? Lisa is known as being the smartest member of the Simpson family and also one of the most talented. All that seems to be missing from this AI image is Lisa's famous saxophone that she loves to play.
Maggie Simpson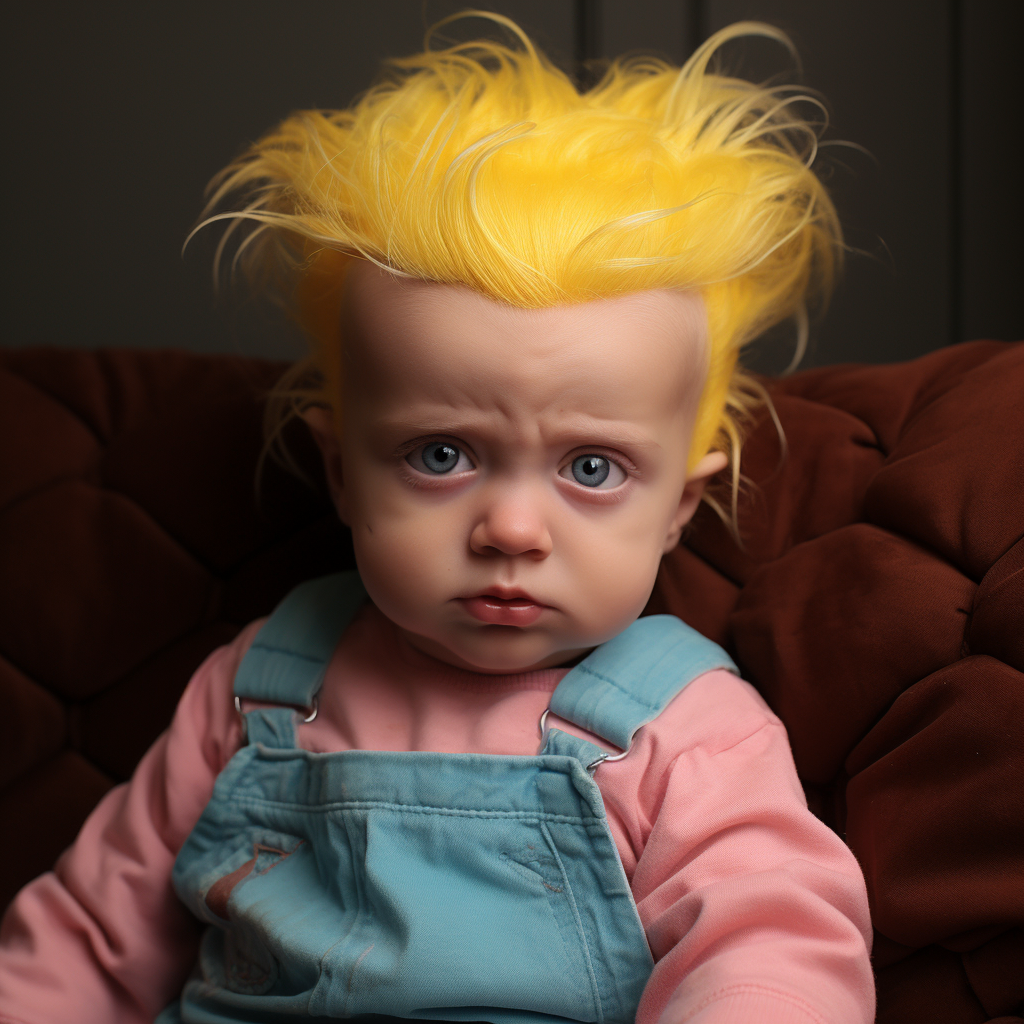 Image Source: Mid Journey
Just like Lisa, her little sister Maggie also has that bright yellow hair, which I suppose could be the AI's nod to the traditional skin tone of the characters. Although we're used to seeing Maggie with a dummy in her mouth, this seems about right; although could she arm herself and kill Mr Burns???
Selma And Patty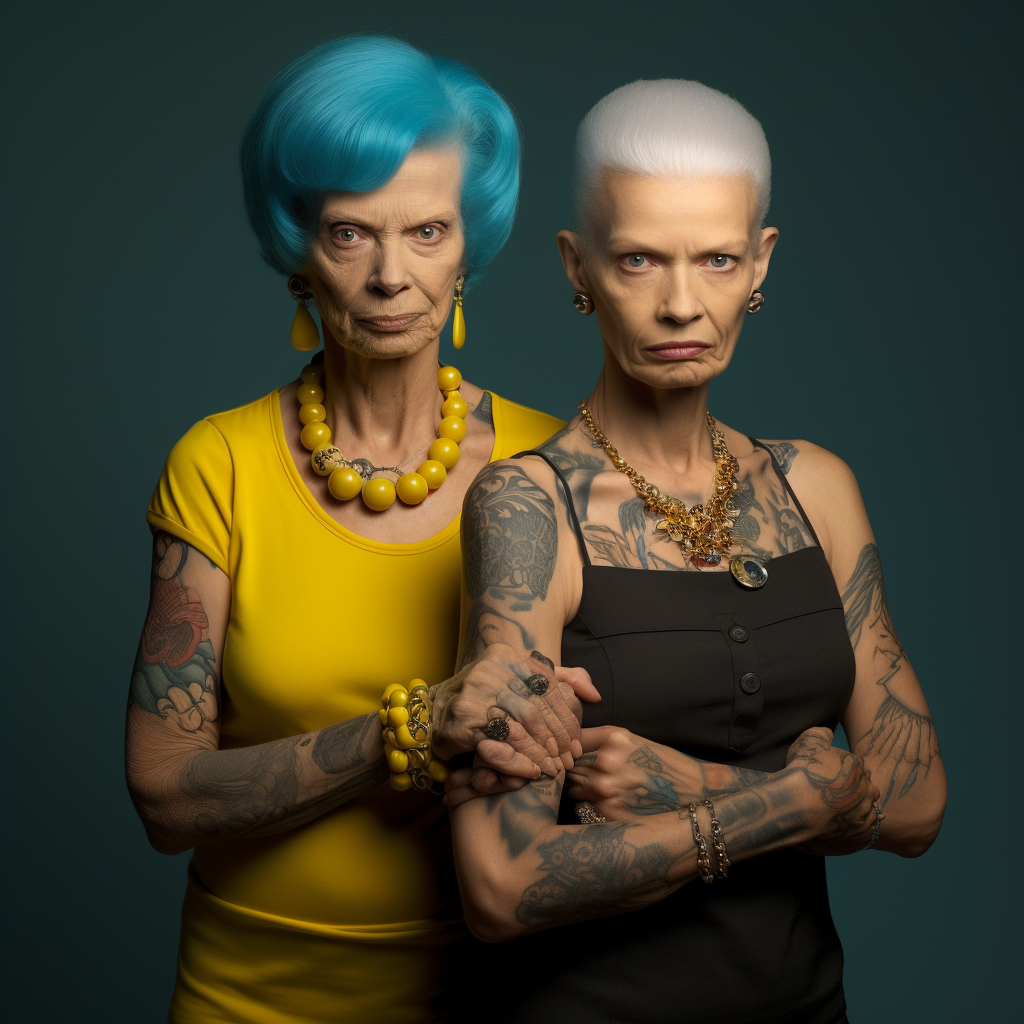 Image Source: Mid Journey
If there were going to be any Simpson's characters to be shown with tattoos it just had to be Marge's twin sisters, Selma and Patty. Throughout the show we often see them smoking their heads off and their voices seem to display many of the issues that might arise as a result of a cigarette addiction.
Ned Flanders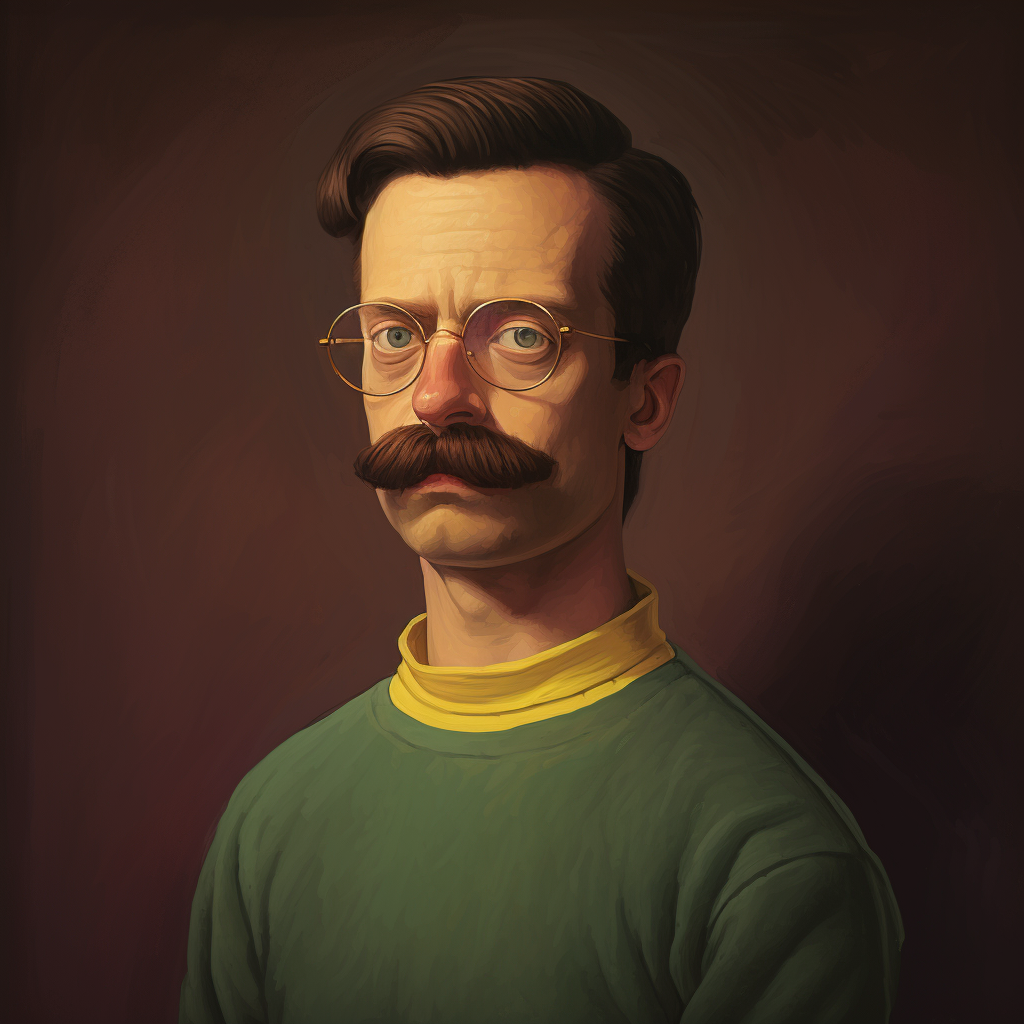 Image Source: Mid Journey
The AI has really nailed this one haven't they. If there's one character that looks exactly like you might think he would it's probably Ned Flanders. He really looks as though he could be that annoying (and overly religious) neighbour whom can never really be annoyed. Why isn't he smiling!
Apu Nahasapeemapetilon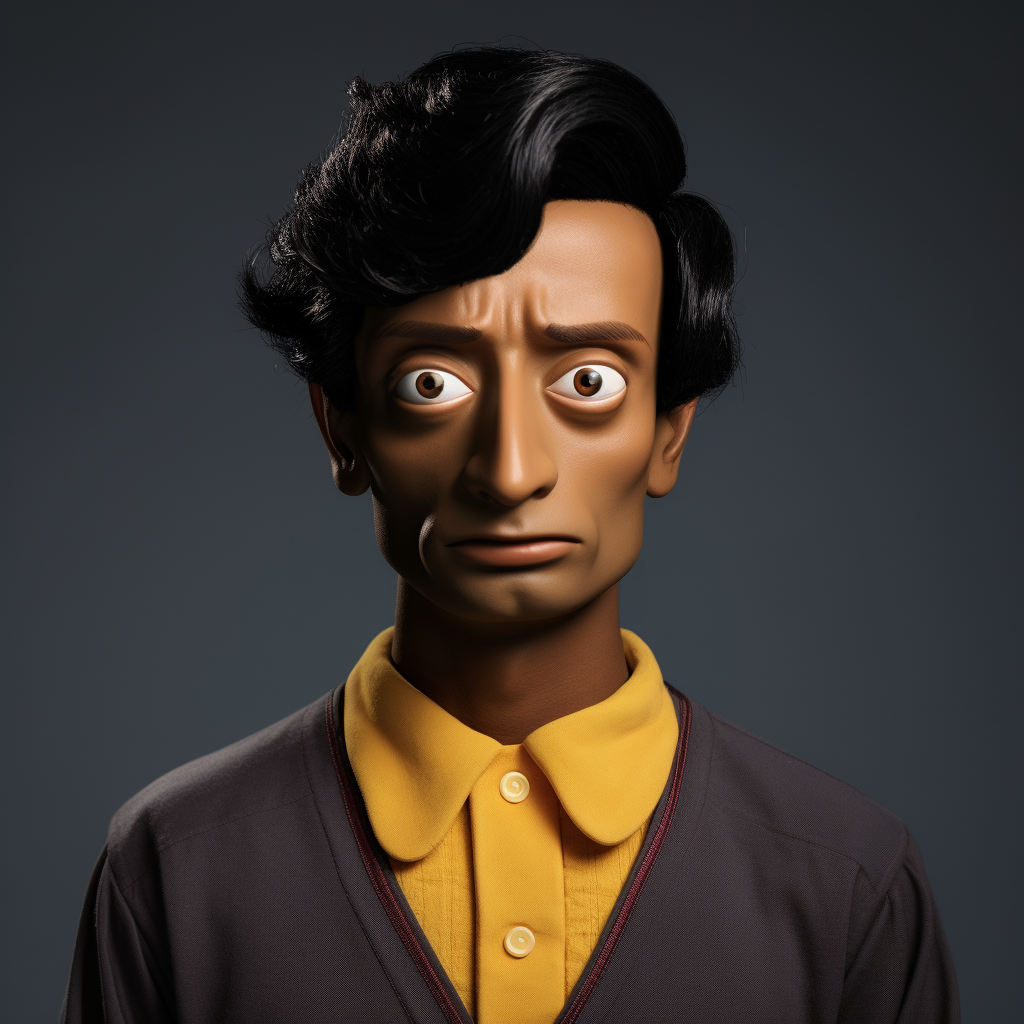 Image Source: Mid Journey
Ah, the man who made Thank You, Come Again a catchphrase that tore through schools and workplaces for decades! Of course, we know Apu as the local convenience store owner who enjoys selling out of date food and overpriced Squishees, catch him at the Kwik-E-Mart!
Barney Gumble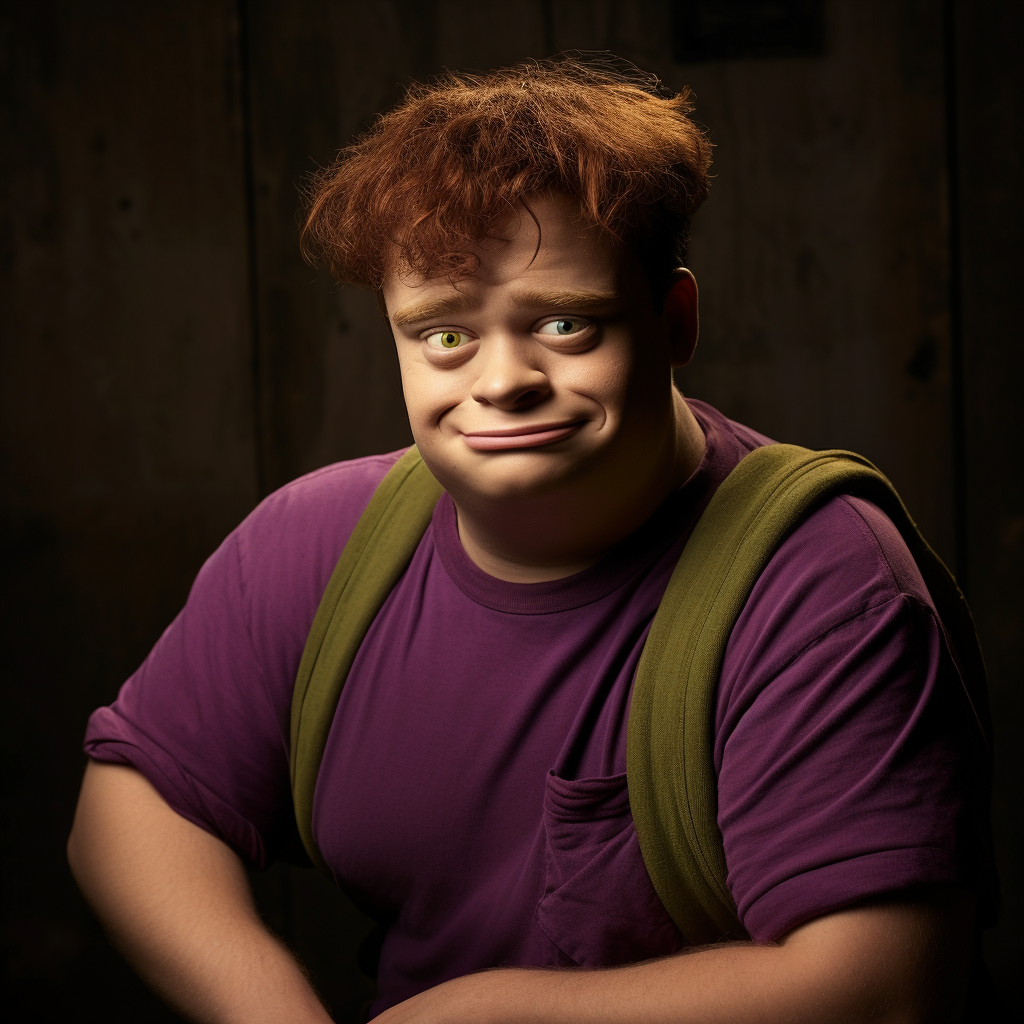 Image Source: Mid Journey
I'm not sure that Barney really looks as though he'd be on the alcohol every single day, but he definitely looks as though he's got a good burp on him. Yes, he's the town drunk and you'll almost always spot him in Moe's Bar; he looks a little younger than Homer does though, right?
Dr Hibbert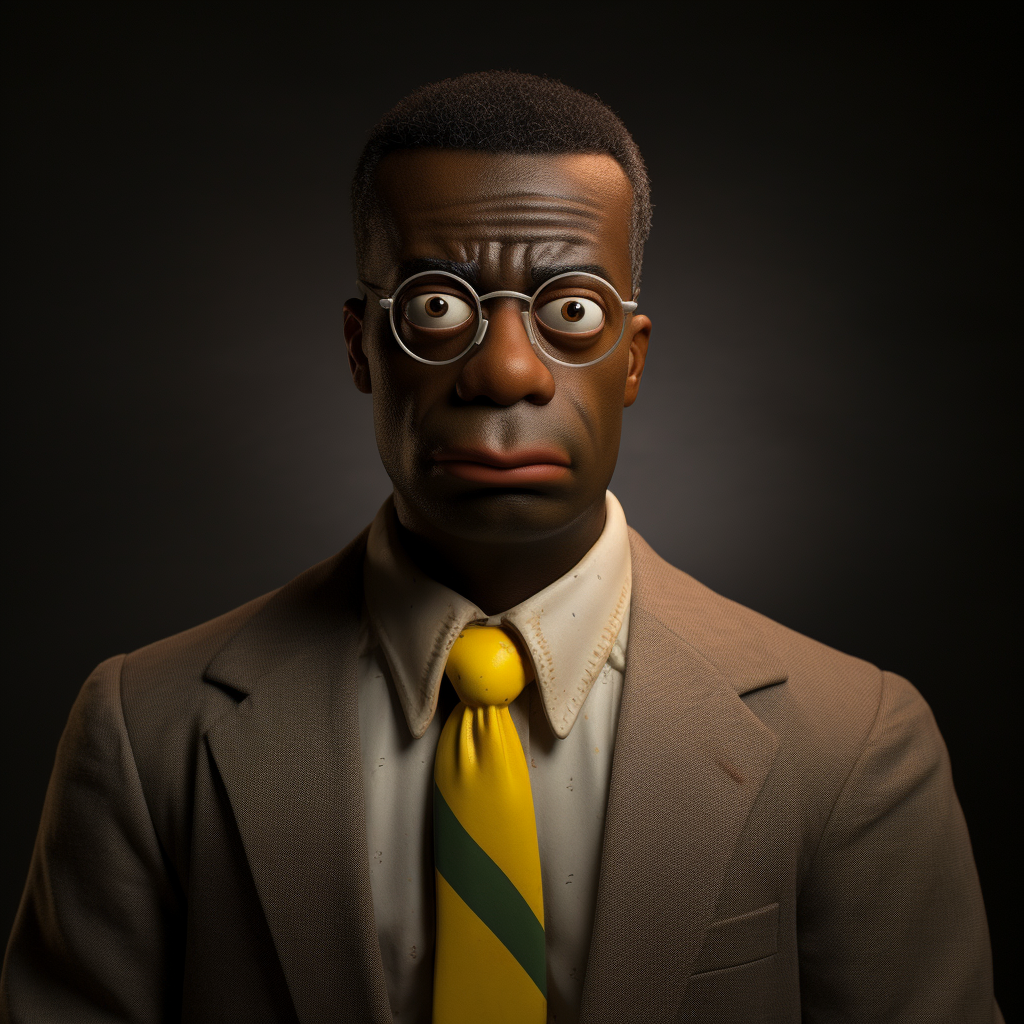 Image Source: Mid Journey
You'll probably remember Dr. Hibbert as being the local doctor in Springfield and the man with perhaps the greatest laugh in cartoon history! And like Ned Flanders he's pretty much always feeling cheerful, despite the fact that he might be giving you the worst possible news.
Groundskeeper Willie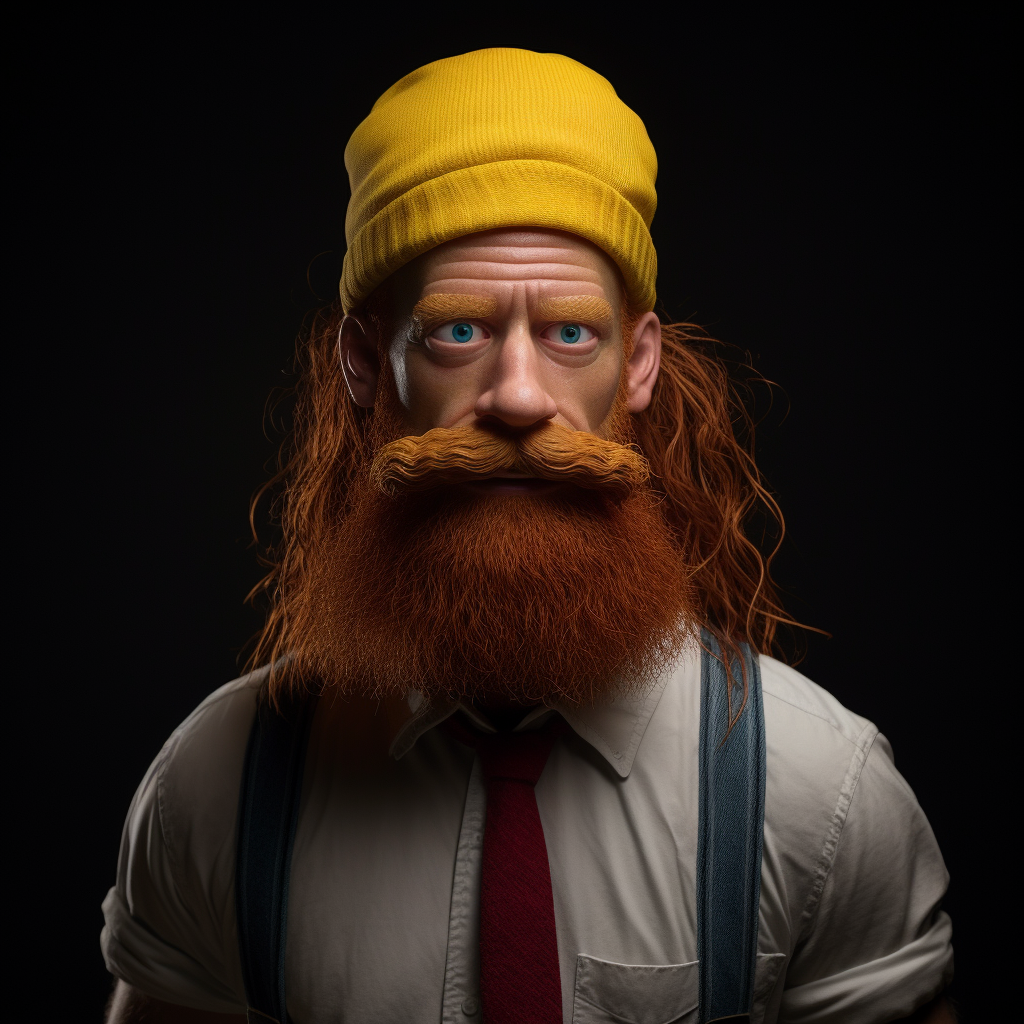 Image Source: Mid Journey
Ah yes, Springfield's very own (and very angry!) Scotsman, and his real name William MacDougal says just that. He's the groundskeeper of Springfield Elementary although this AI image that shows him with his braces and big ginger beard suggests lumberjack more than anything else.
Mr Burns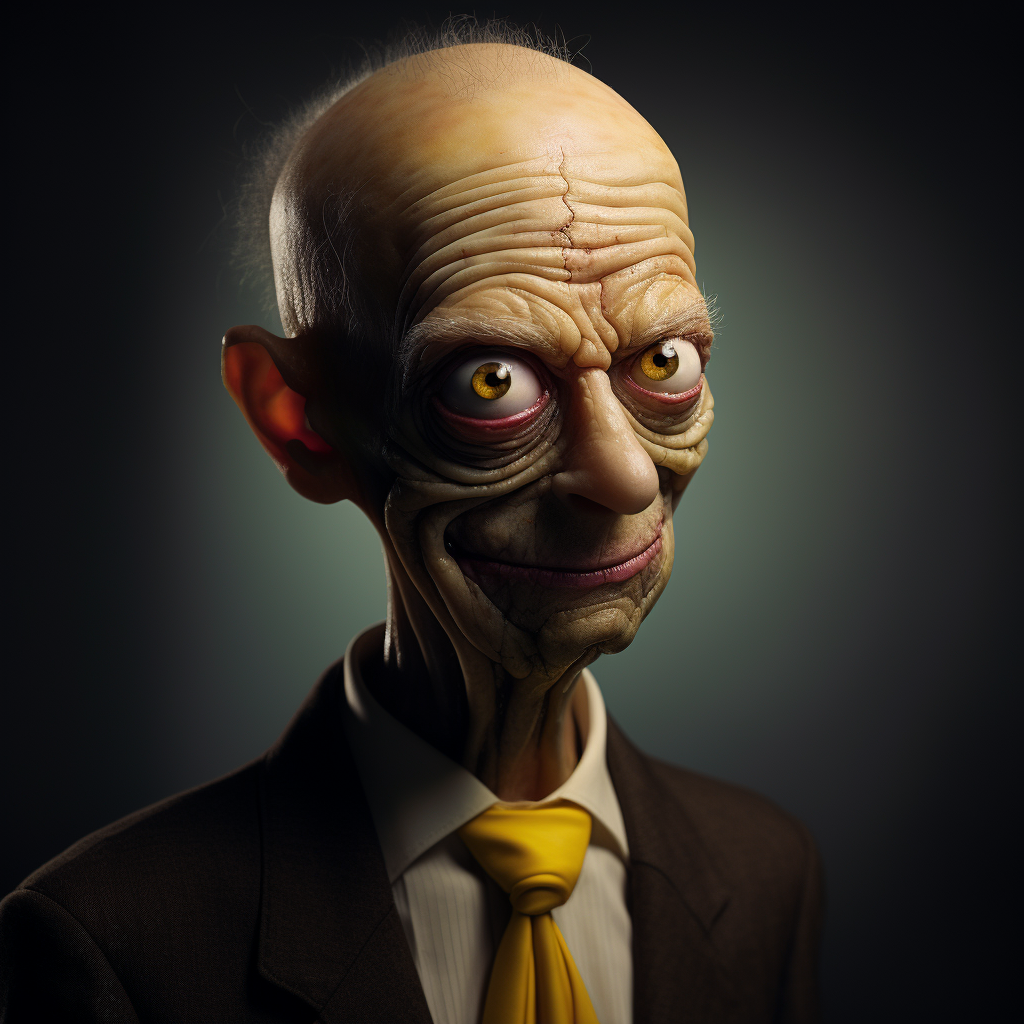 Image Source: Mid Journey
Montgomery Burns pretty much owns the entirety of Springfield and as we can see he looks like pretty much every single Old, White CEO of every famous company. I suppose he's somewhat the villain in Springfield always looking for ways to try and exploit the various residents of the town.
Waylon Smithers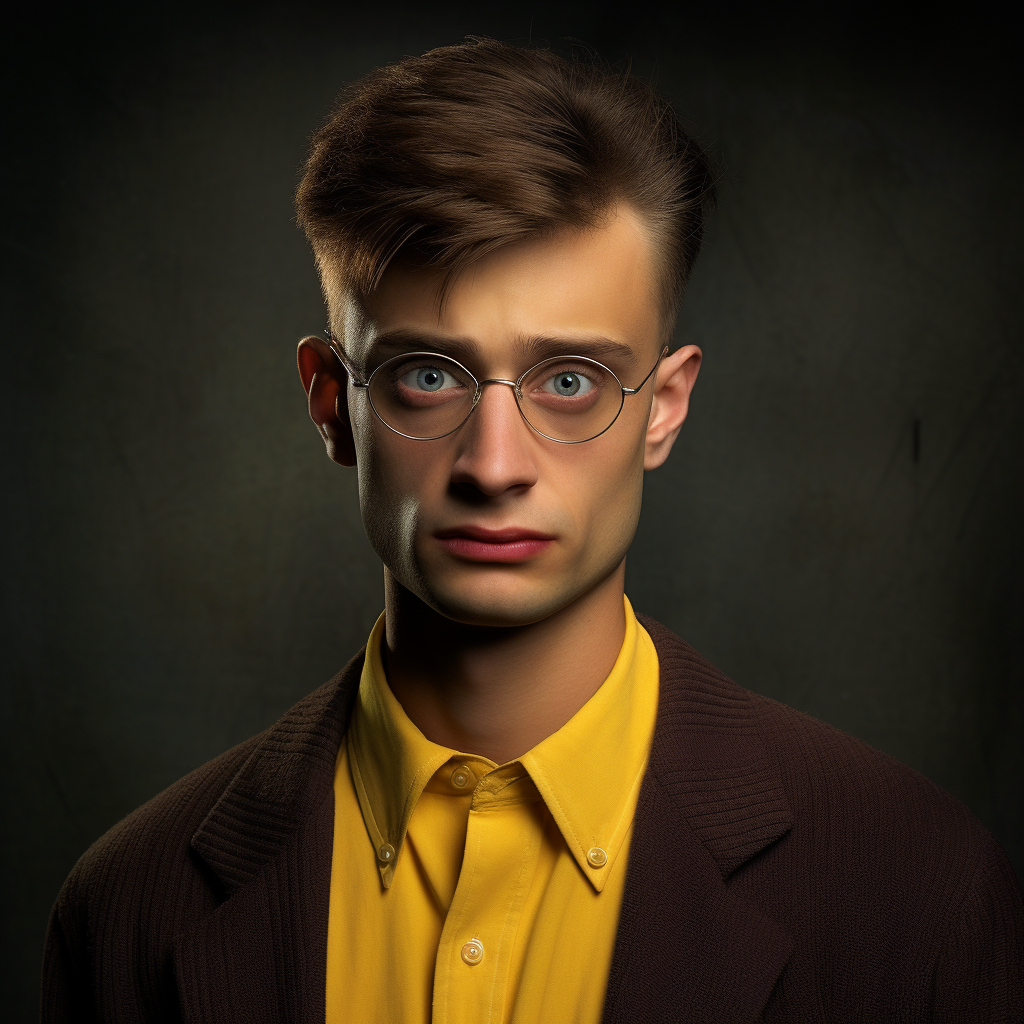 Image Source: Mid Journey
It wouldn't be fair to talk about Mr Burns without then talking about his loyal assistant, Smithers. If you want to discuss workplace devotion then he might be the exact person that comes to mind! However, he looks a little younger than his cartoon counterpart might originally suggest.
Krusty The Clown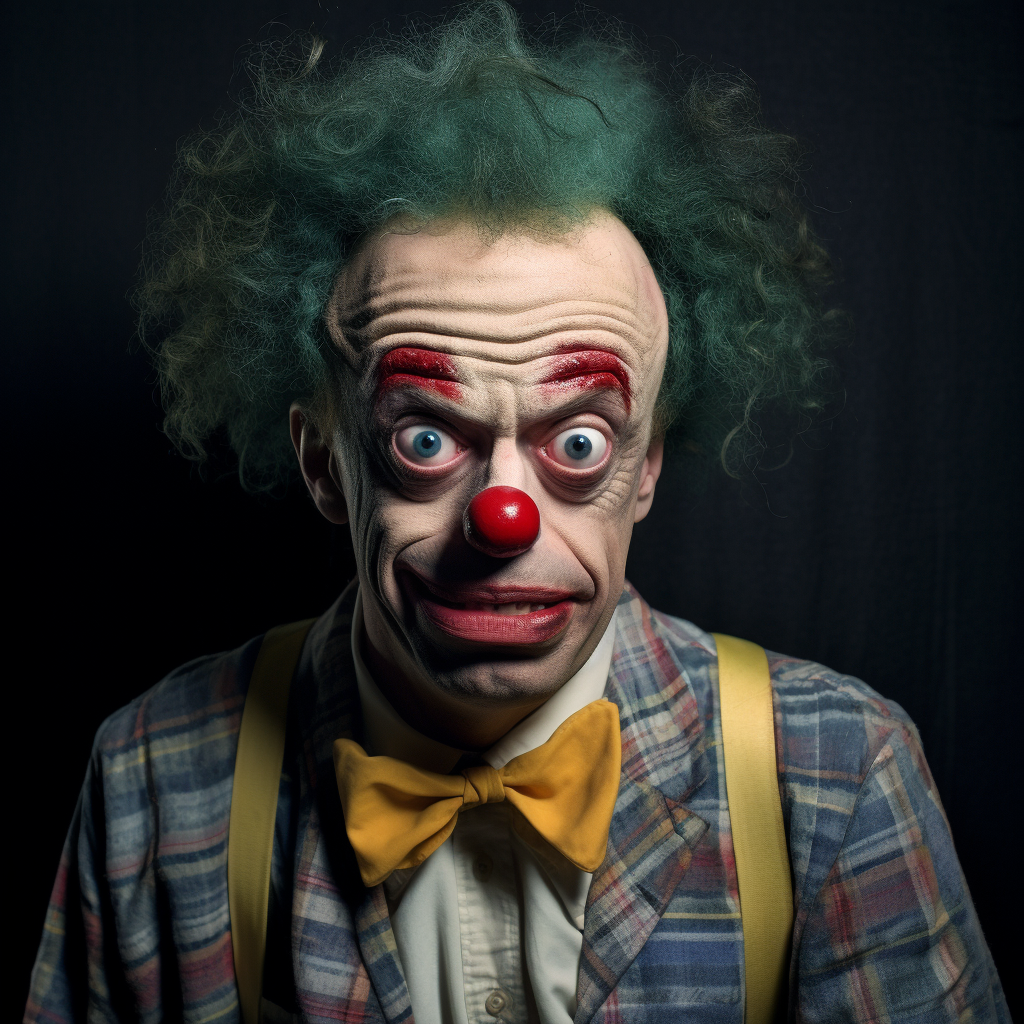 Image Source: Mid Journey
No, no, no. You would be lying if this doesn't fill you with horror more than anything else. The cartoon Krusty looks humorous and and pretty funny; but this guy looks more like a serial killer than anything else. I definitely wouldn't be choosing to watch any of his shows, would you?
Lenny Leonard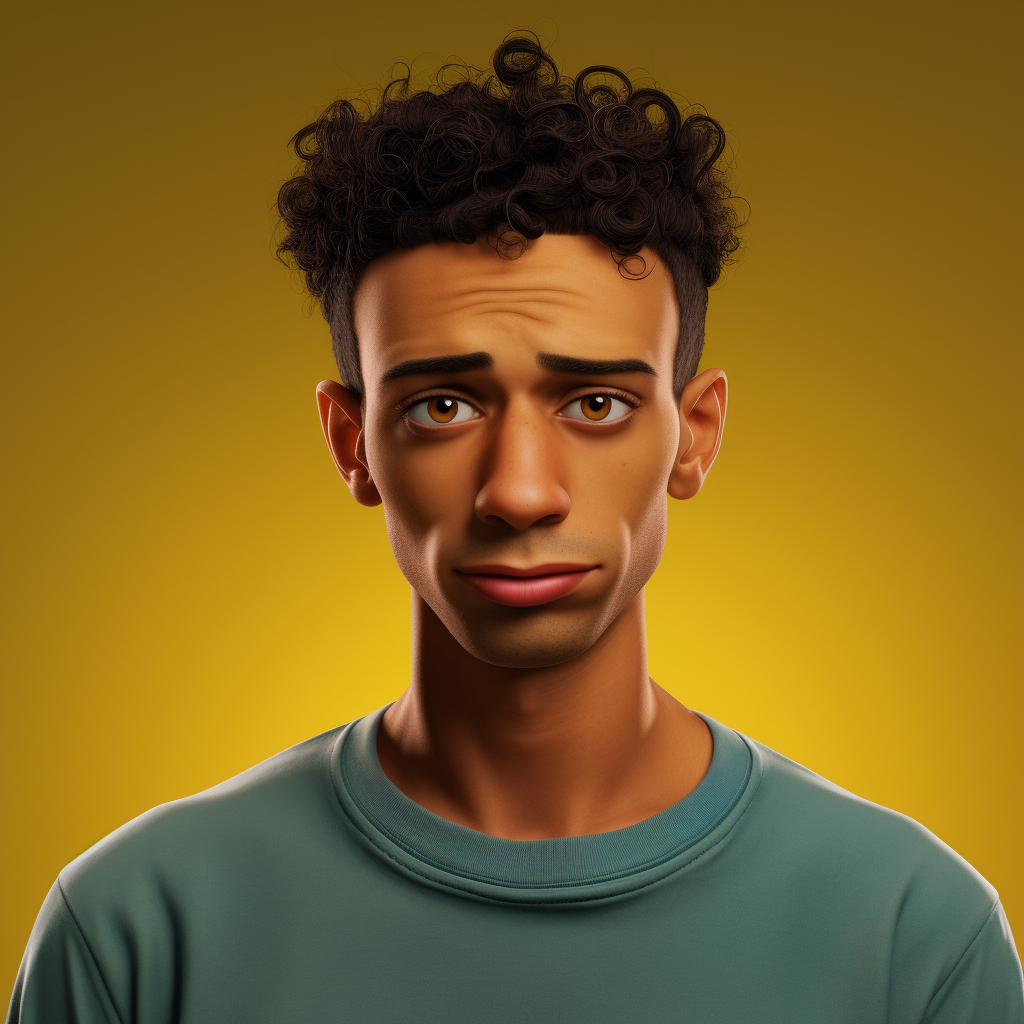 Image Source: Mid Journey
You probably don't think about Lenny without thinking about his best friend and duo Carl (we'll get to him). Lenny is another of Homer's co-workers at the Nuclear plant and like him, they don't tend to get too much work done. It'd be nice to slack off with your best friend once in a while wouldn't it?
Carl Carlson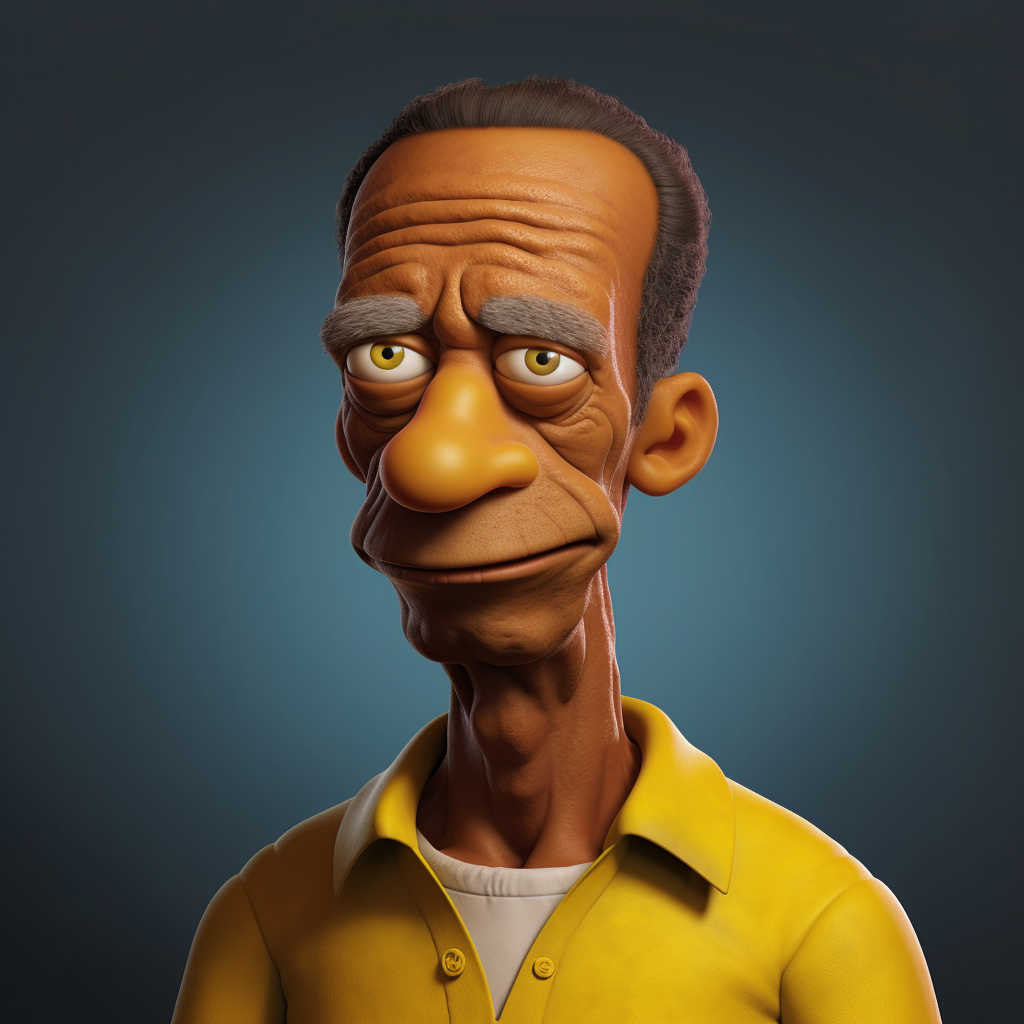 Image Source: Mid Journet
I'm not quite so sure why the AI thinks that Carl has so many additional years on his best friend Lenny, but his role in the show is similar. They always seems to be having a good laugh with one another, and therefore there'll always be a good joke going on when these two are around.
Abraham Simpson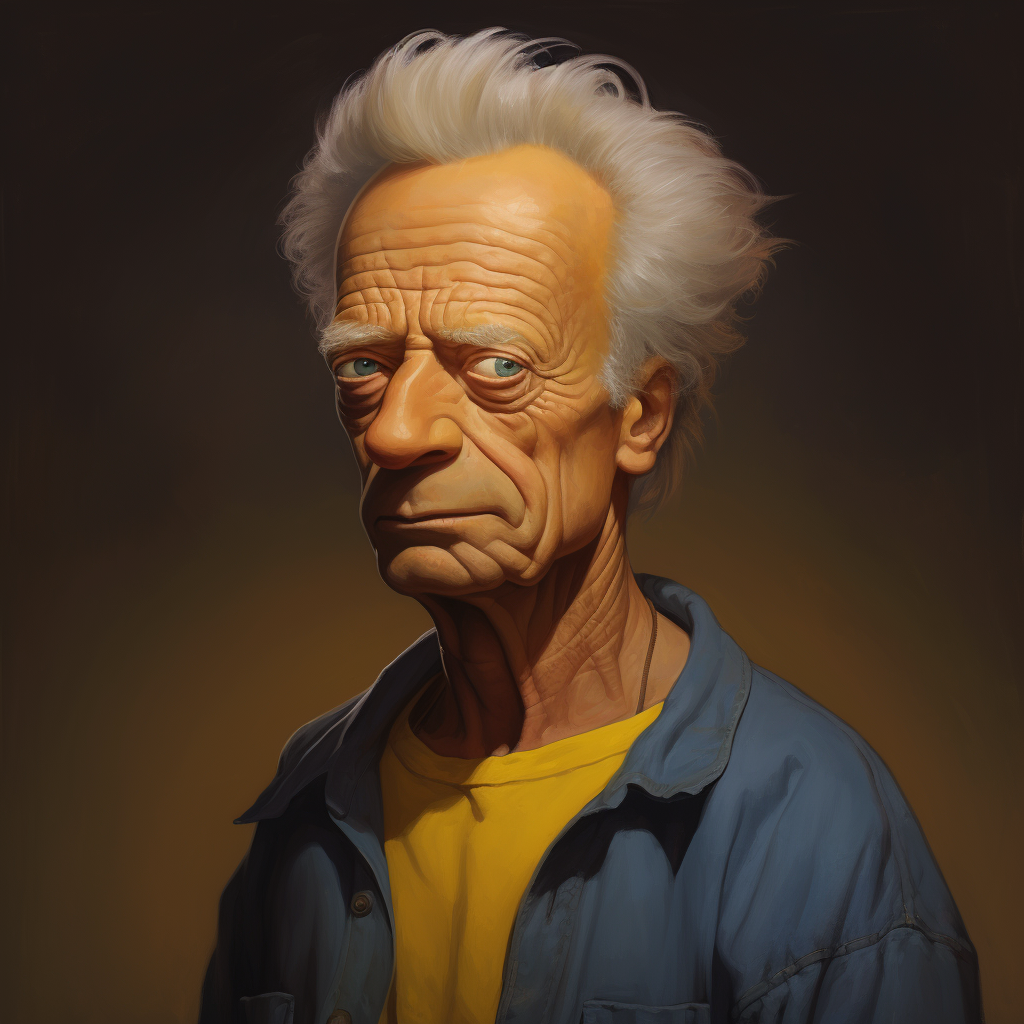 Image Source: Mid Journey
It's quite weird to see Homer's father look this age when the AI imagined the two at, seemingly, the same stage in life! Abe plays the role of the traditional television patriarch and he's always trying to find the moment in which he can tell anyone about his life stories. If he can remember them that is!
Seymour Skinner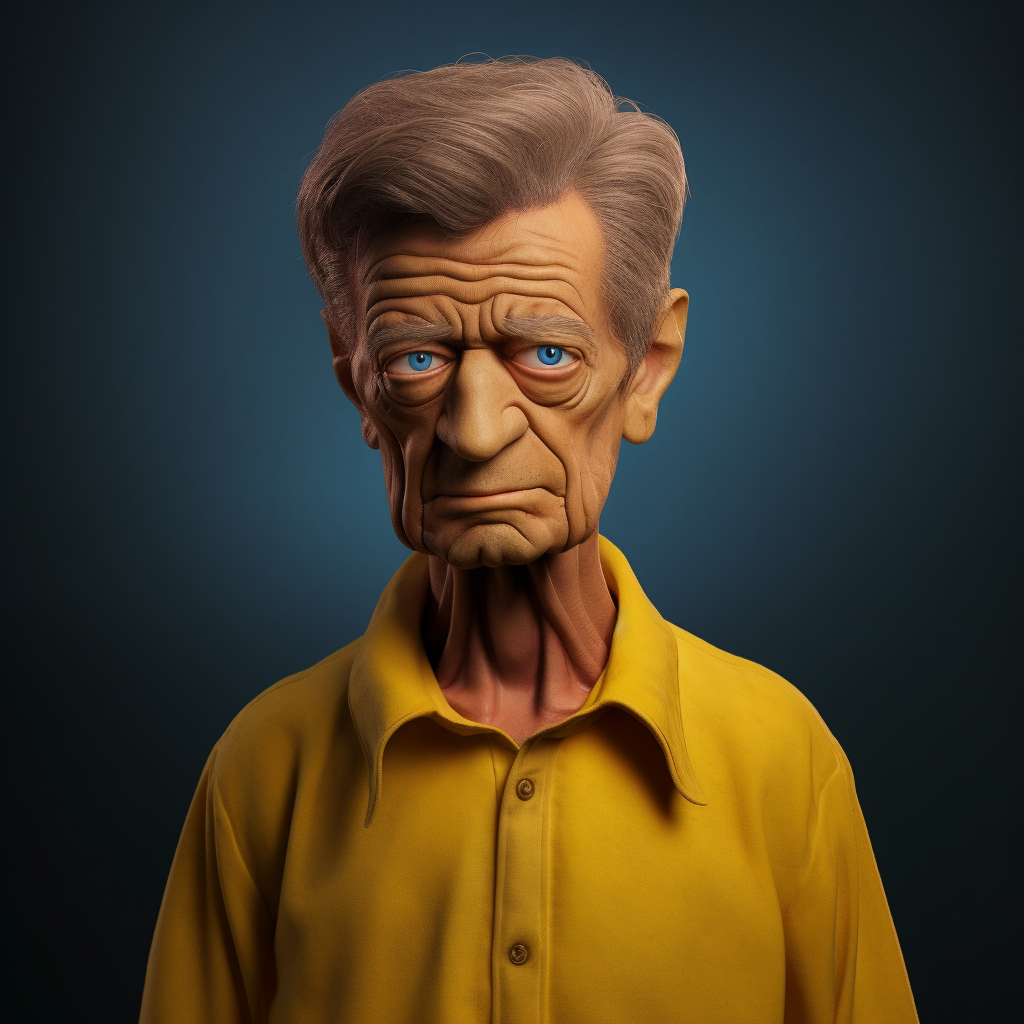 Image Source: Mid Journey
Seymour Skinner, or Principal Skinner, is one of the grumpiest characters across the entire show! He's often seen being challenged by Bart Simpson's behaviour and trying to find ways to deal with him. Other than that, we also see him being degraded by his mother, who he lives with. Someone needs to move out!
Chief Wiggum
Image Source: Mid Journey
Ah, the friendly neighbourhood (and also pretty useless) cop. Chief Wiggum is often seen to be more interested in what donuts he can have to eat instead of chasing down any criminals parading through the city. Let's be honest, he probably isn't going to be doing much running is he?
Comic Book Guy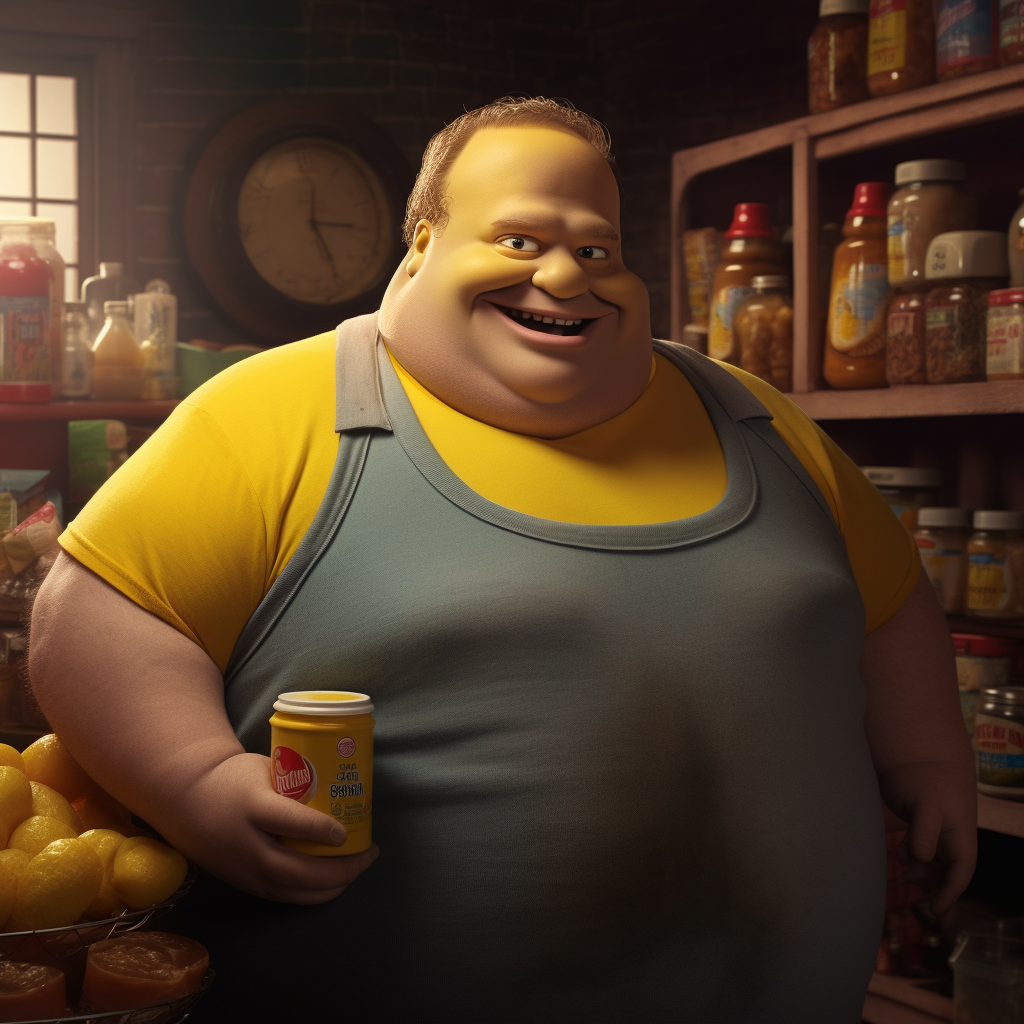 Image Source: Mid Journey
It only seems tight to see the big Comic Book Guy in his traditional two layer upper clothing and with a can of soda in his hand. It does seem a little odd that he isn't found in his natural setting, the comic book store. Instead, he seems to be deep inside a pantry looking for snacks.
Sideshow Bob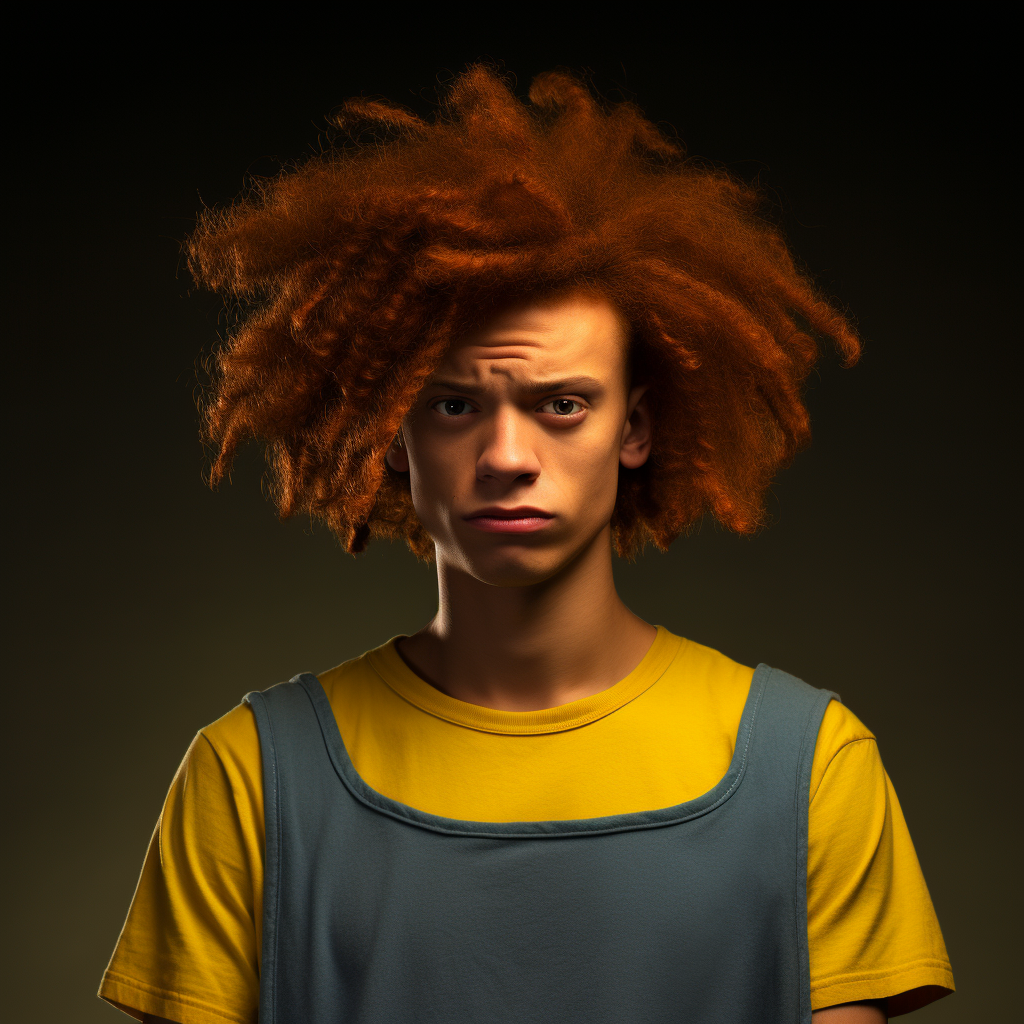 Image Source: Mid Journey
It just is a little weird that a middle-aged man is often on the hunt to kill the youngest male Simpson, Bart, throughout the seasons. And strangely, the AI has made this madman look a little younger than you might expect. His iconic hair seems to be exactly how you might expect however.
Otto Man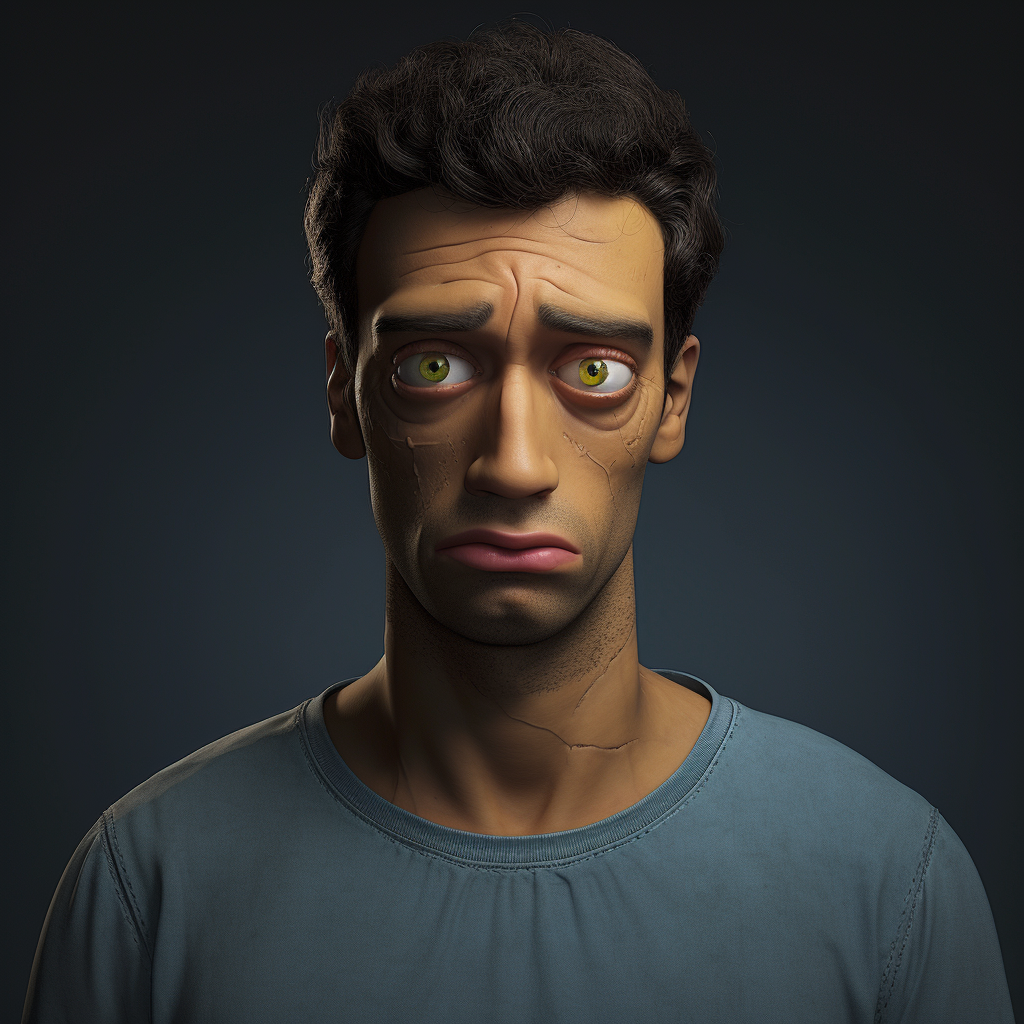 Image Source: Mid Journey
I'm not going to lie, If I was made to drive elementary kids around in a school bus for my daily job I might also look this distressed! Otto always seems to give off some quite hippie-esque vibes though and in this image he's missing his iconic cap and doesn't really look like he could rip a good solo on the guitar.
Moe Szyslak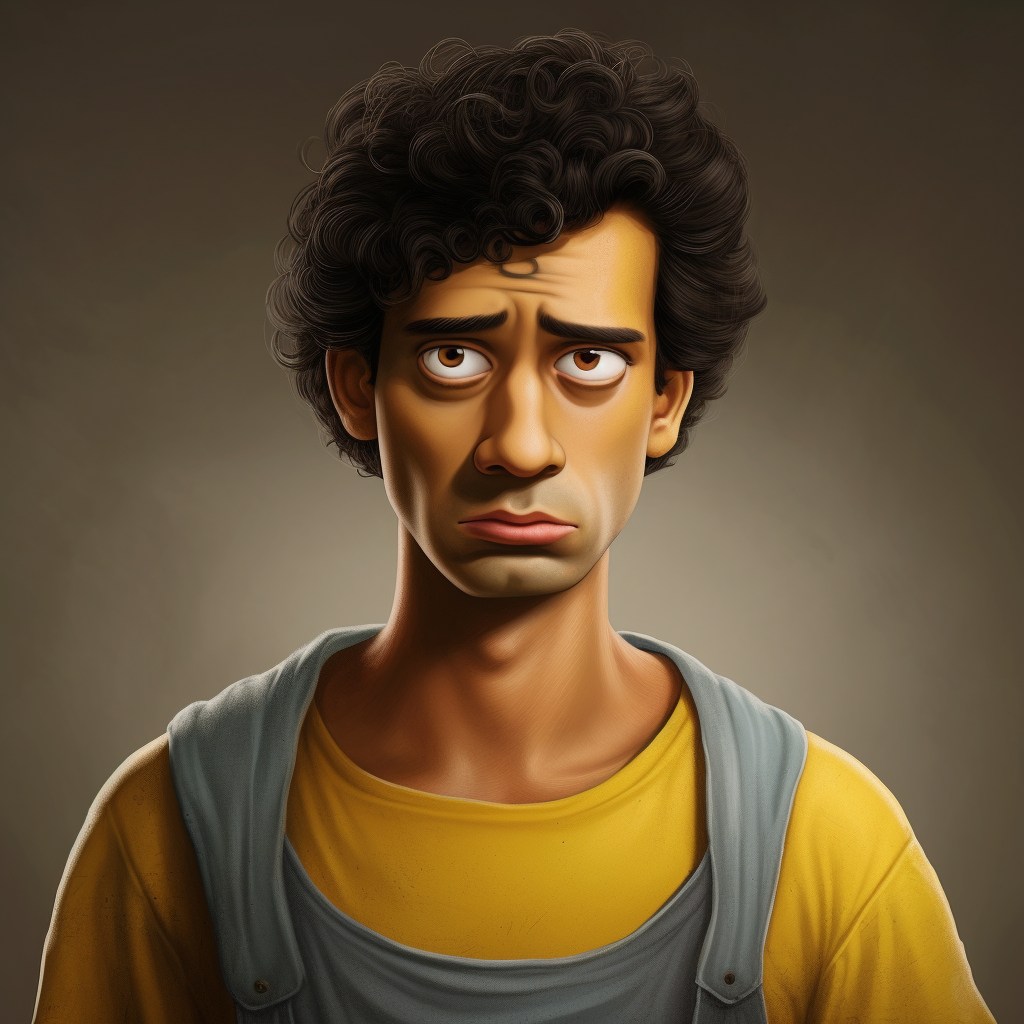 Image Source: Mid Journey
Is it just me who thinks the AI has pretty much made Moe and Otto the same man with different clothes and hair? Moe is often a favourite of the show thanks to his quite dry sense of humour and he probably has that disinterested look on his face thanks to another one of Bart's prank calls.
Edna Krabappel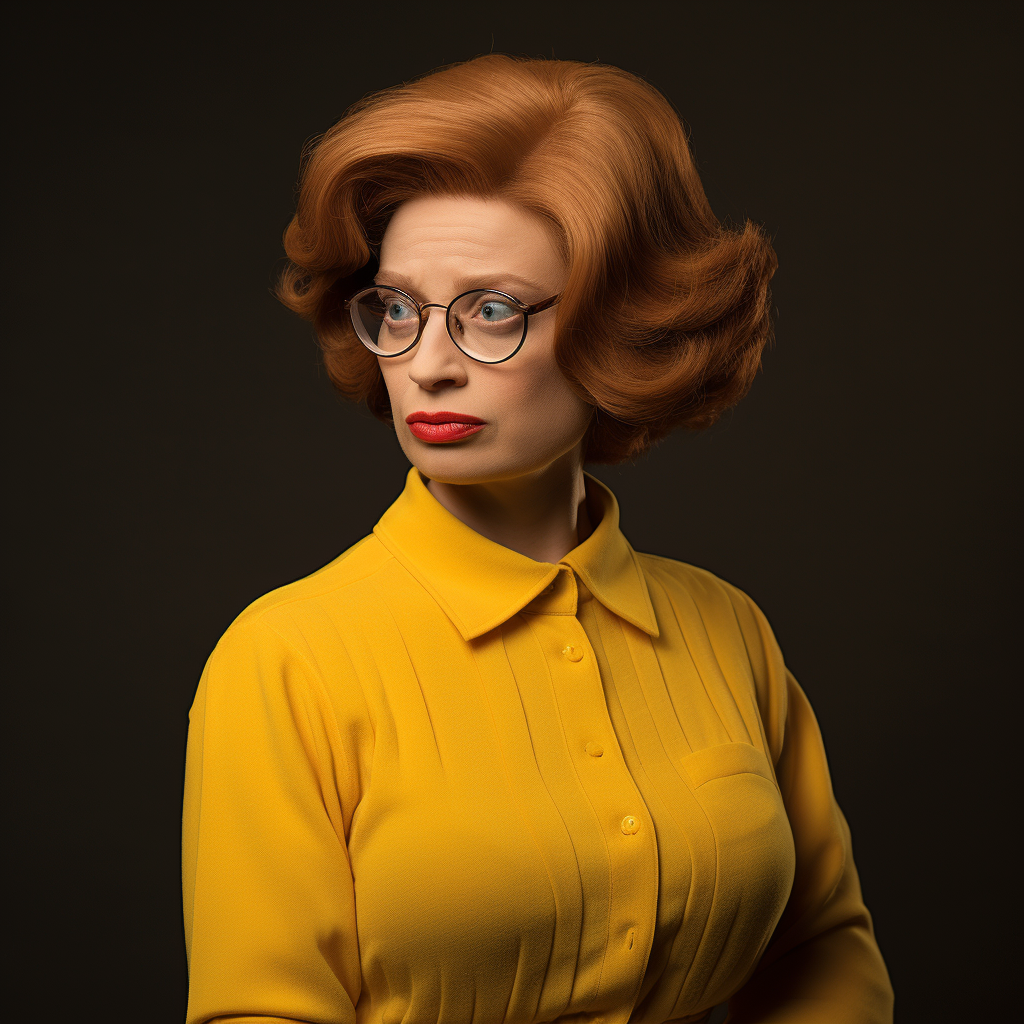 Image Source: Mid Journey
Edna Krabappel seems like quite a posh name, but she's actually just an elementary teacher with an attitude. Like Seymour Skinner, she often has the impossible task of trying to educate and contain Bart Simpson. She manages to keep sane somehow or another in that crazy school.
Milhouse Van Houten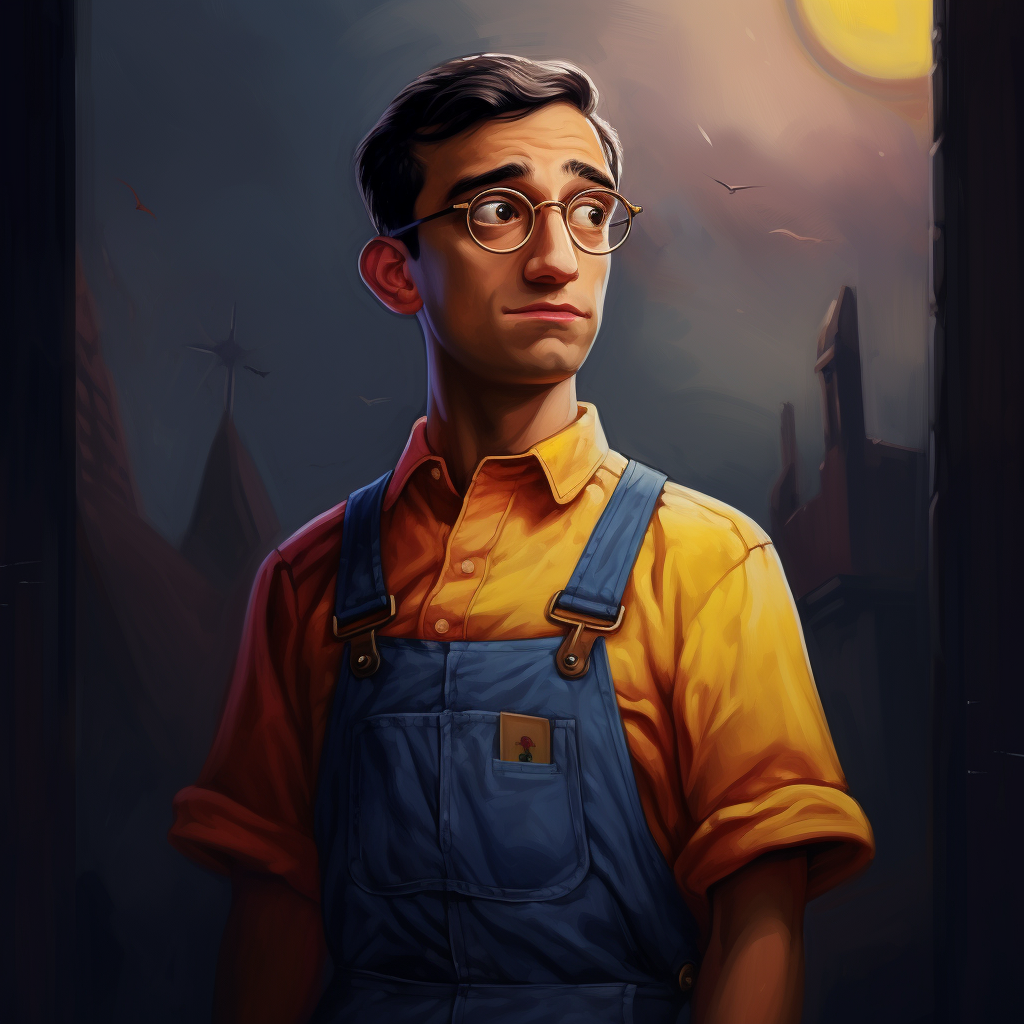 Image Source: Mid Journey
I'm not sure why the AI has made Milhouse look like he's the first guy to die in a horror film (he probably would be) but that's the case. We often see him shadowing Bart Simpson as they're best friends, getting bullied by Nelson or trying, without success, to court Bart's sister Lisa.
Nelson Muntz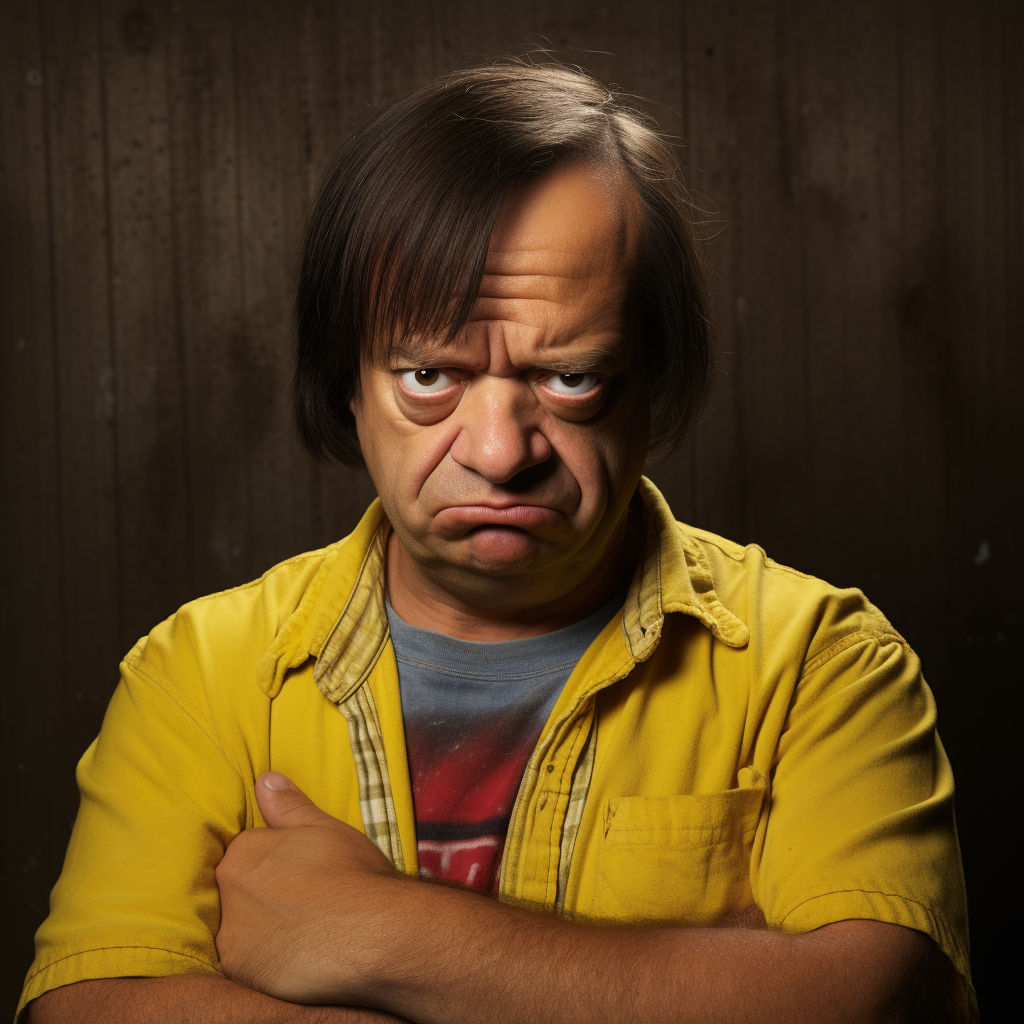 Image Source: Mid Journey
Instead of looking like the traditional school bully, this image shows Nelson Muntz to be a grown man who never really grew up. Throughout the show we see him try and make the lives of other kids hell and his laugh might even give Dr. Hibbert a little run for his money.
Martin Prince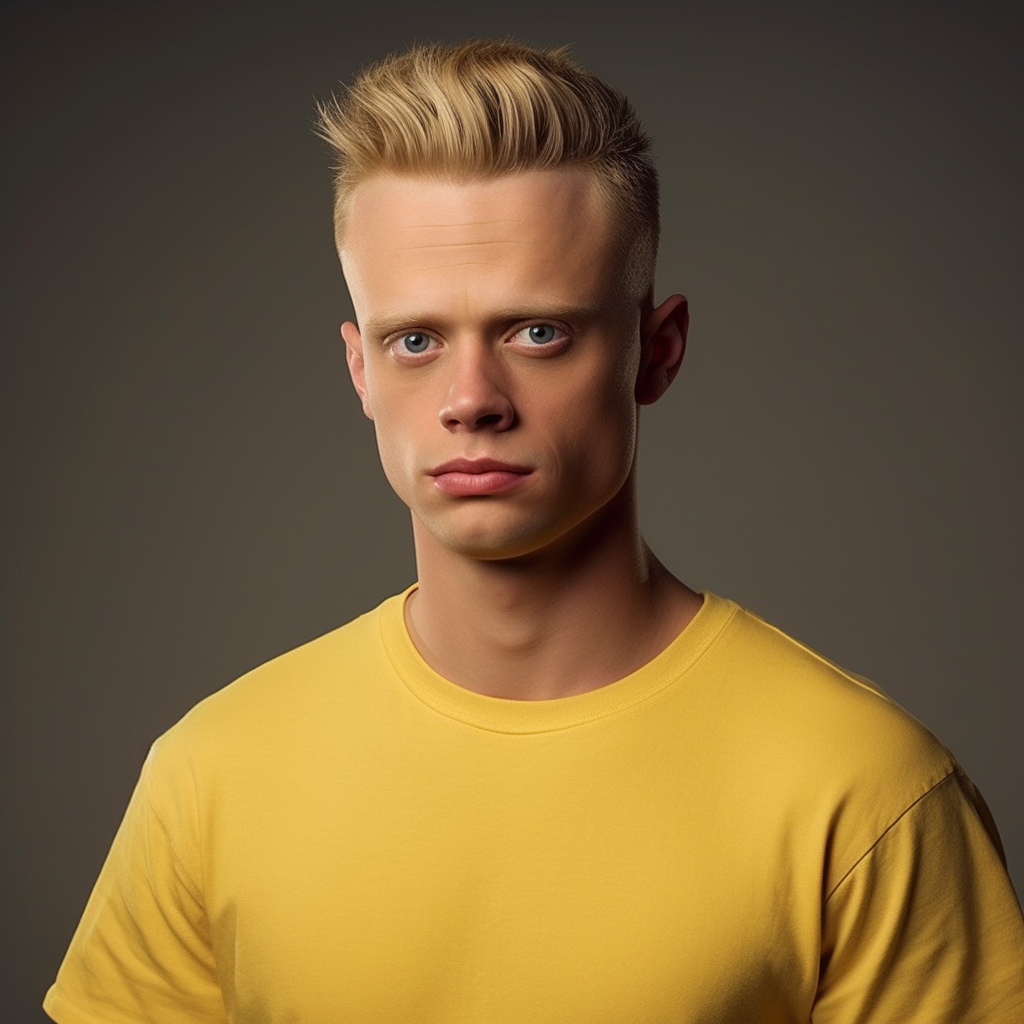 Image Source: Mid Journey
Alongside Lisa, Martin is probably one of the smartest kids at Springfield Elementary and the AI has made him look pretty vanilla. Does he look like the kind of guy that would constantly be trying to get the attention of the principal and teachers? The wedgies from Nelson probably make him question his decisions.
Reverend Lovejoy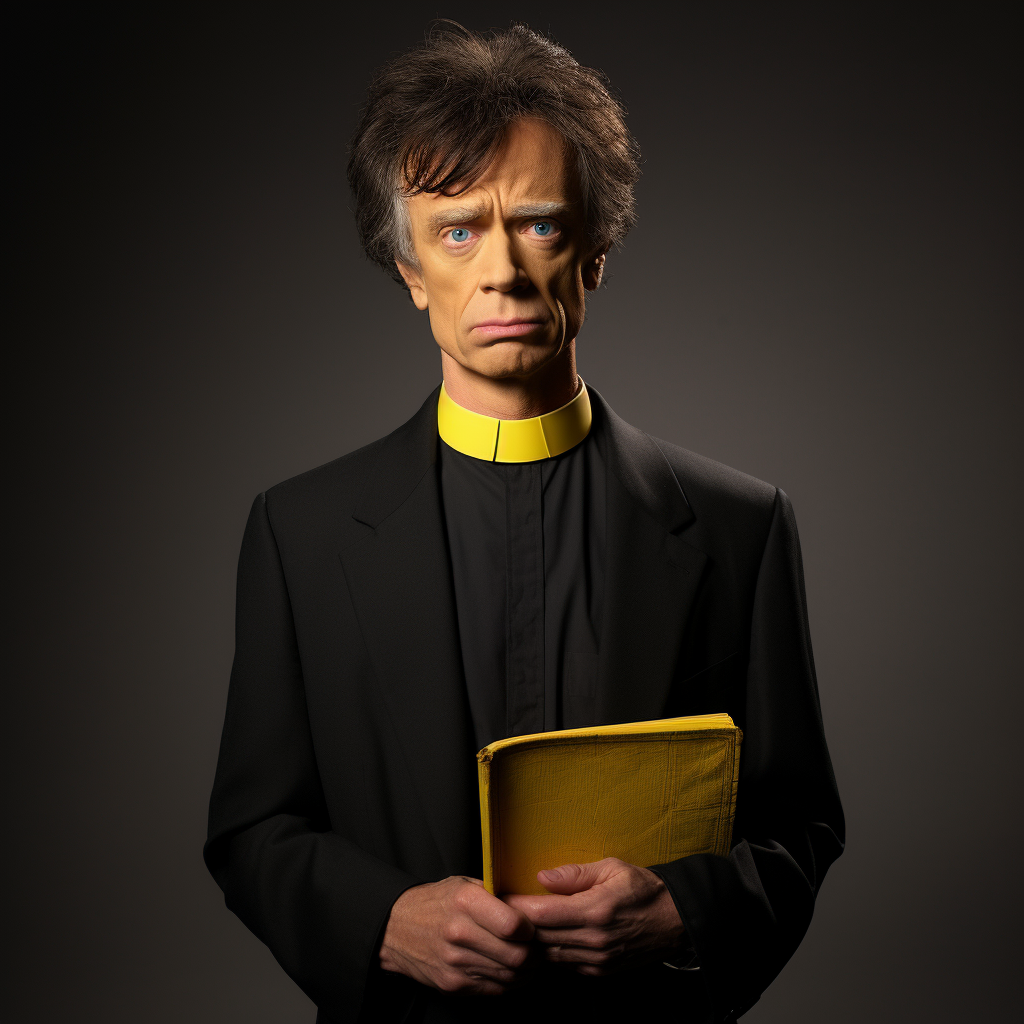 Image Source: Mid Journey
Reverend Lovejoy just sounds like the name of someone who belongs in a church doesn't it; he's the spiritual guide within Springfield. And although he has the occasional crisis of faith, his love of god is always strong no matter how crazy the town of Springfield seems to be getting.
Ralph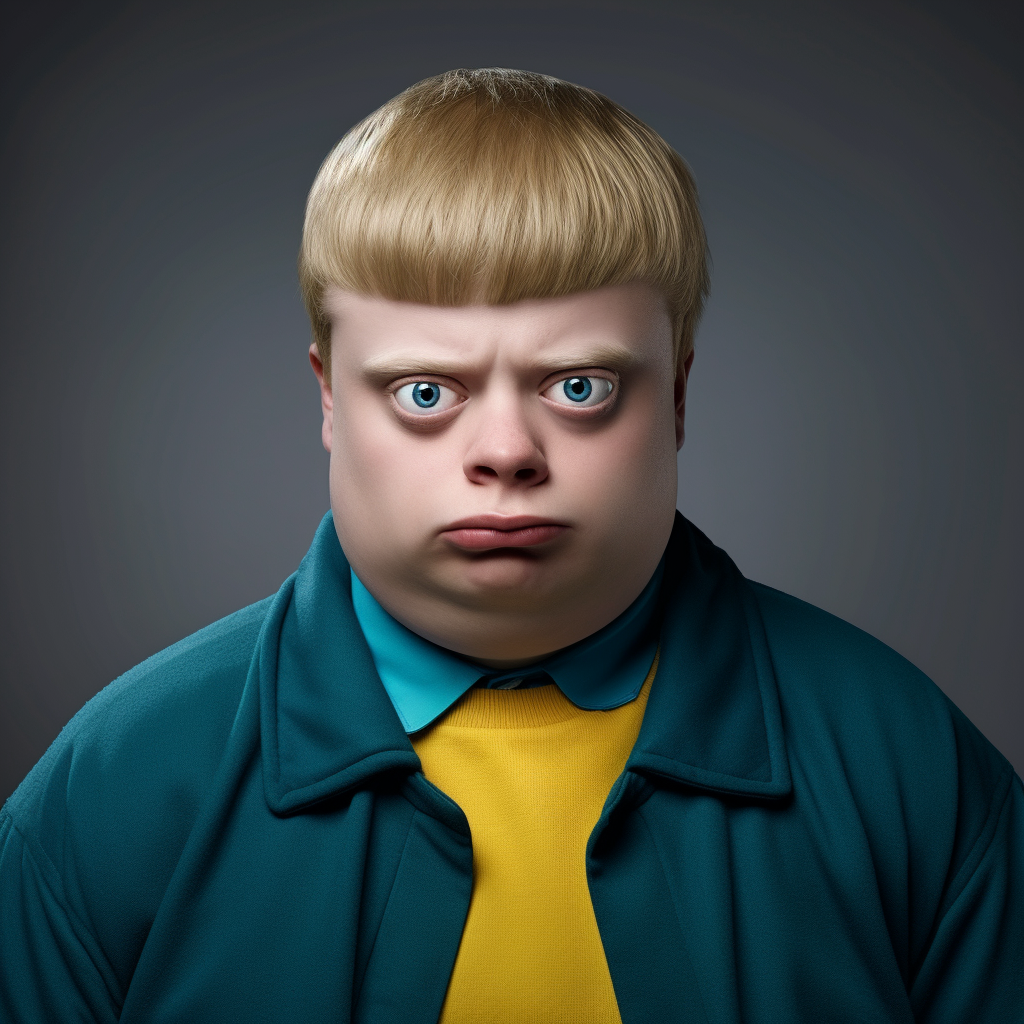 Image Source: Mid Journey
Poor Ralph, he really isn't the smartest of people in the book is he? Although he's sweet and innocent, he seems like he might be lost if he didn't have any guidance in life. The problem is that his father figure is Chief Wiggum, a man who seems to just be Ralph but 40 years older. Poor Ralph.
Lionel Hutz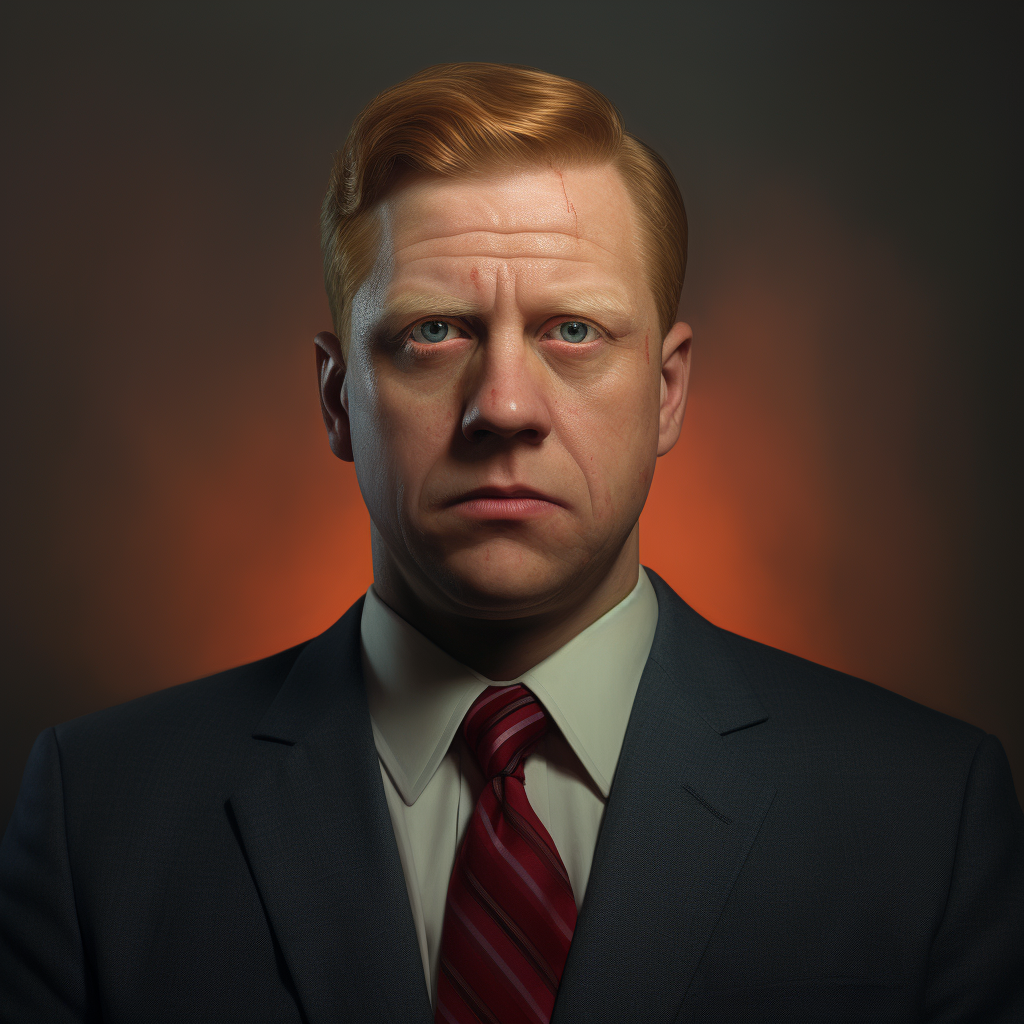 Image Source: Mid Journey
If you were to ever find yourself in the cartoon world of Springfield you'd seemingly only have one choice of lawyer, Lionel Hutz. The AI look to have nailed what a shady lawyer might look like and someone that might just be able to stumble his way to a victory in the courtroom.