30 Ways To Make Friends In Our 50s
1. Volunteer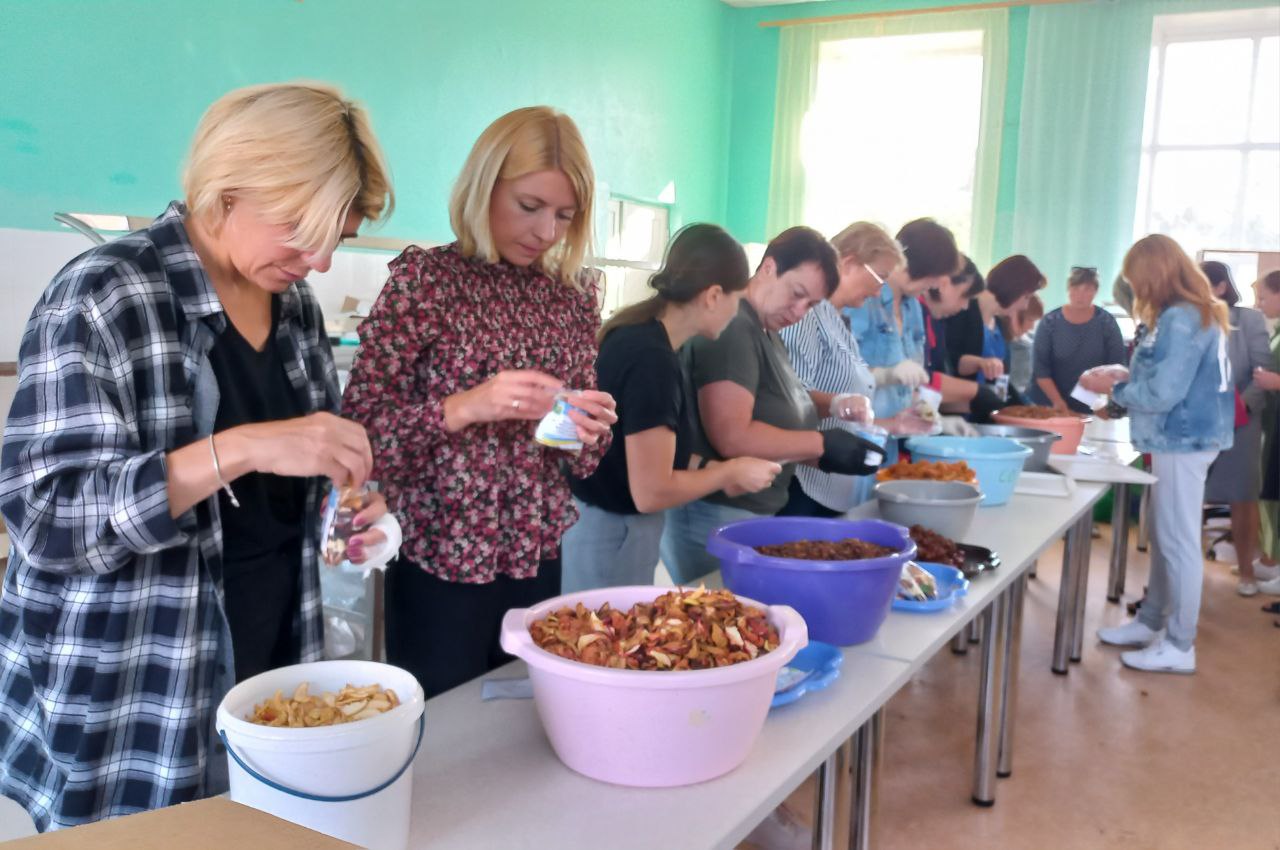 image source: reddit.com
Volunteering is a great way to make friends when you're over 50. Not only are you doing something worthwhile for the organization you're volunteering for, but you're also giving yourself the opportunity to meet people you may not usually mix with. You'll spend lots of time with these people, so there's lots of potential to strike up new friendships!
2. Arrange To Meet Online Friends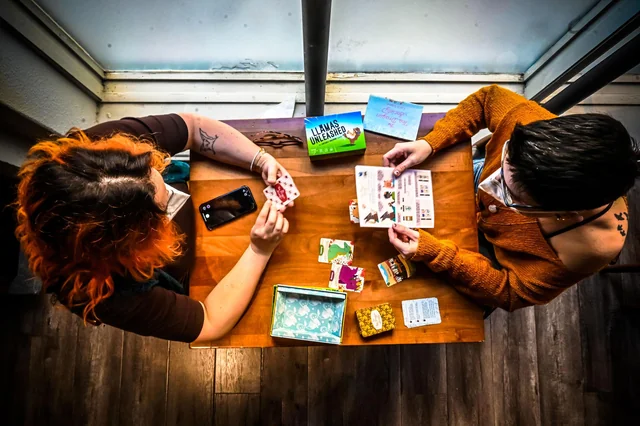 image source: reddit.com
It's so easy to meet people online, what with all the different sites aimed at forging relationships, just make sure to do it safely. Always meet in public spaces and tell loved ones where you're going. The internet makes finding friendship a lot more accessible, so why not make them friendships in real life?
3. Find A Craft Group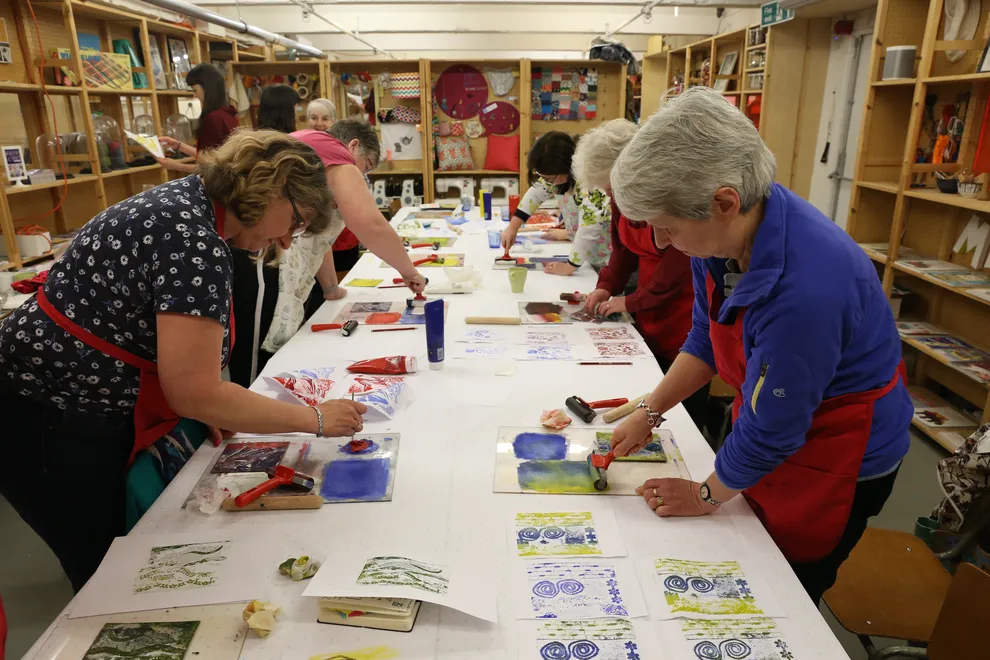 image source: craftscouncil.org.uk
Craft groups are a brilliant way to meet new people. They can feel more comfortable as you all have something to work on so there'll be less awkward silences, and there's always a point of discussion. They're fun, welcoming, and who knows, maybe you could also learn a new skill.
4. Visit An Open Garden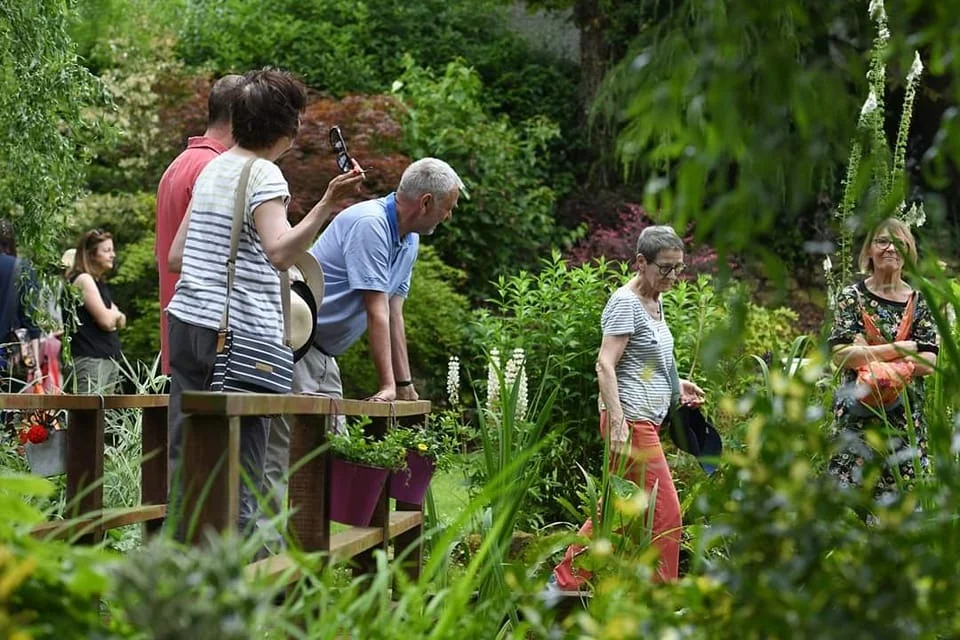 image source: reddit.com
Especially during the Spring and Summer months, many people offer open gardens where you can look around at all of their plants and ornaments. The days usually include tea, coffee and conversation, so they're wonderful places to meet new people. There's something about nature which makes people more open to talking to strangers!
5. Find A Coffee Morning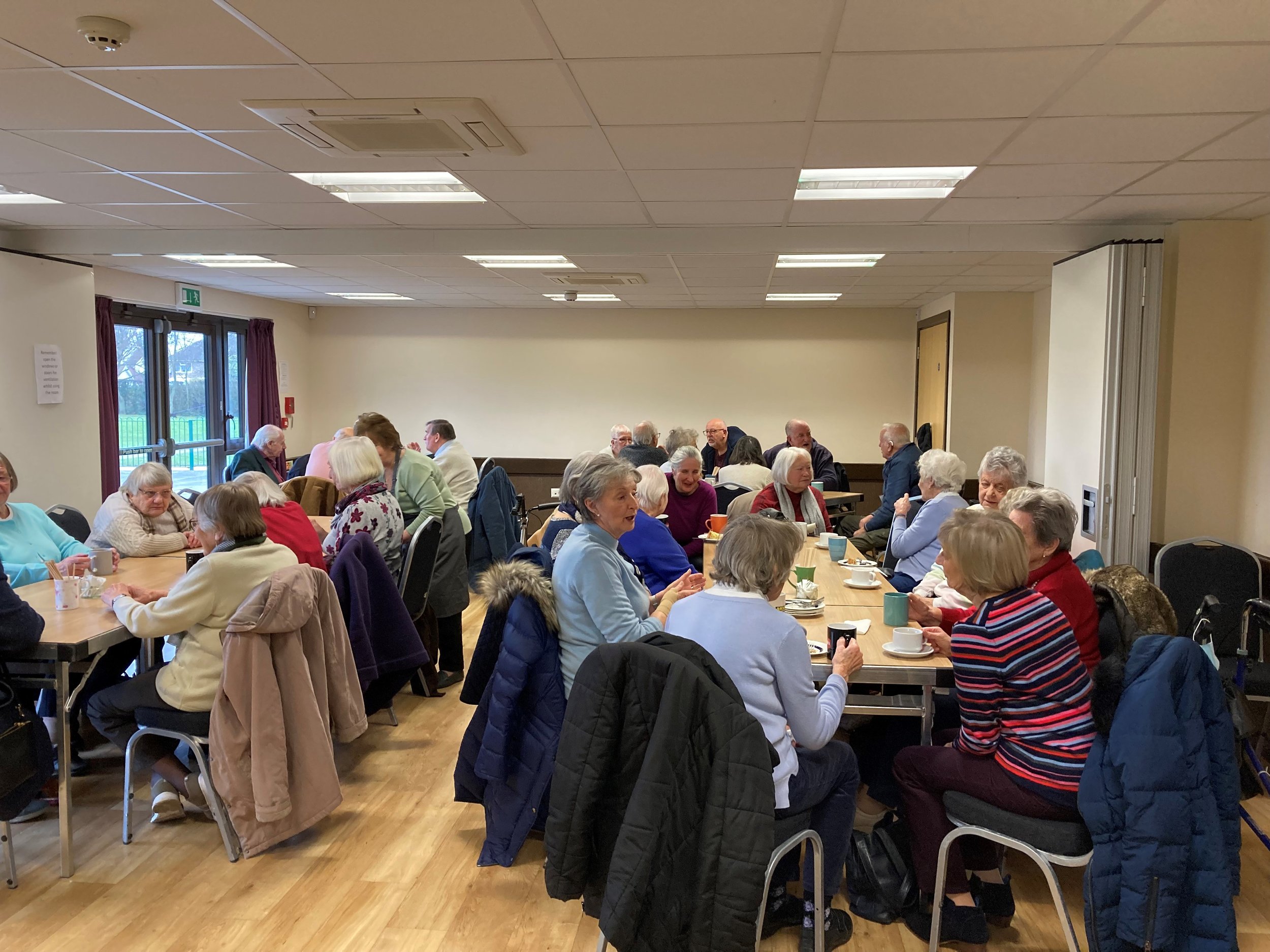 image source: barnhamandeastergatecommunitytrust.com
Coffee mornings are fantastic fundraising events that are really popular worldwide. They unite people with the common goal of helping those in need, so be sure to meet some very kind hearted people! They're casual meetings that usually happen in community centers so are brilliant for meeting people in your local area.
6. Take Up A Class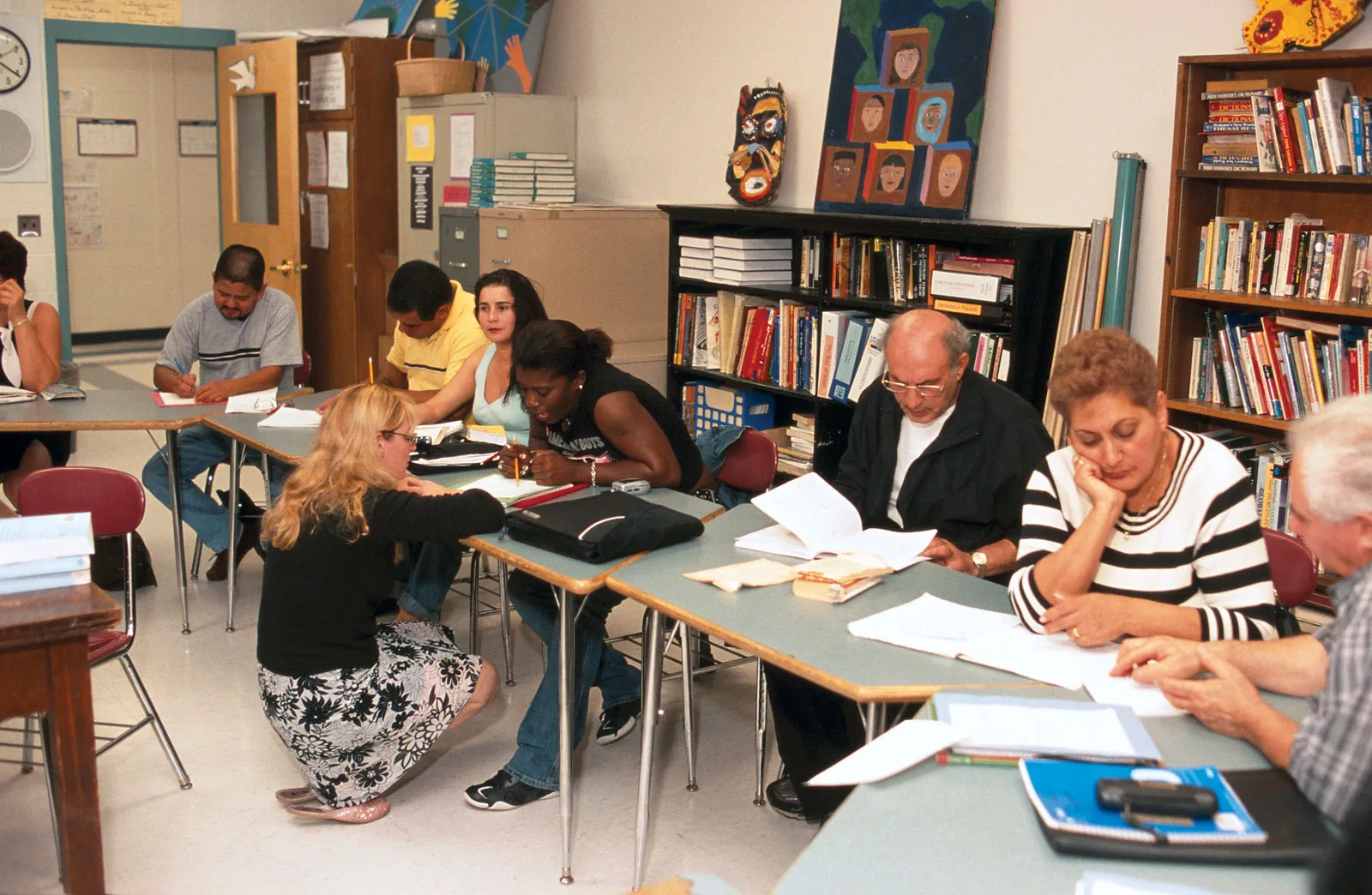 image source: britannica.com
You'll no doubt meet lots of people during a class as you learn something new. The awesome thing about this is that you already have a common interest, so striking up conversation shouldn't be too difficult. See if there are any classes that take an interest in your area!
7. Book Club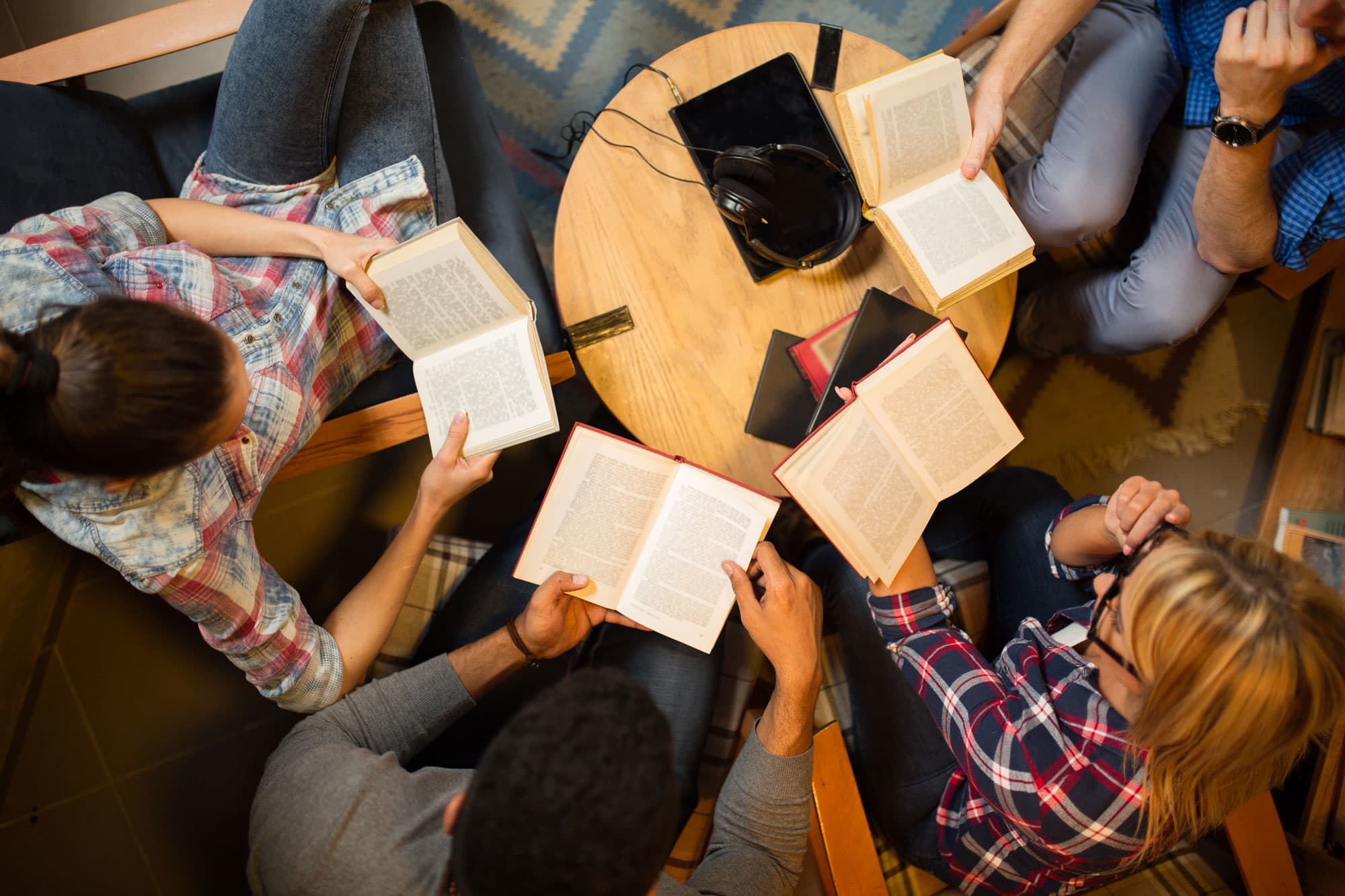 image source: cnbc.com
Attending a book club is a brilliant activity. You'll get book recommendations, other people's opinions, and you'll be able to have in depth discussions without any pressure - the topic is already chosen for you! You can volunteer to be coffee maker too if you want to really get involved.
8. Offer To Help At A Community Garden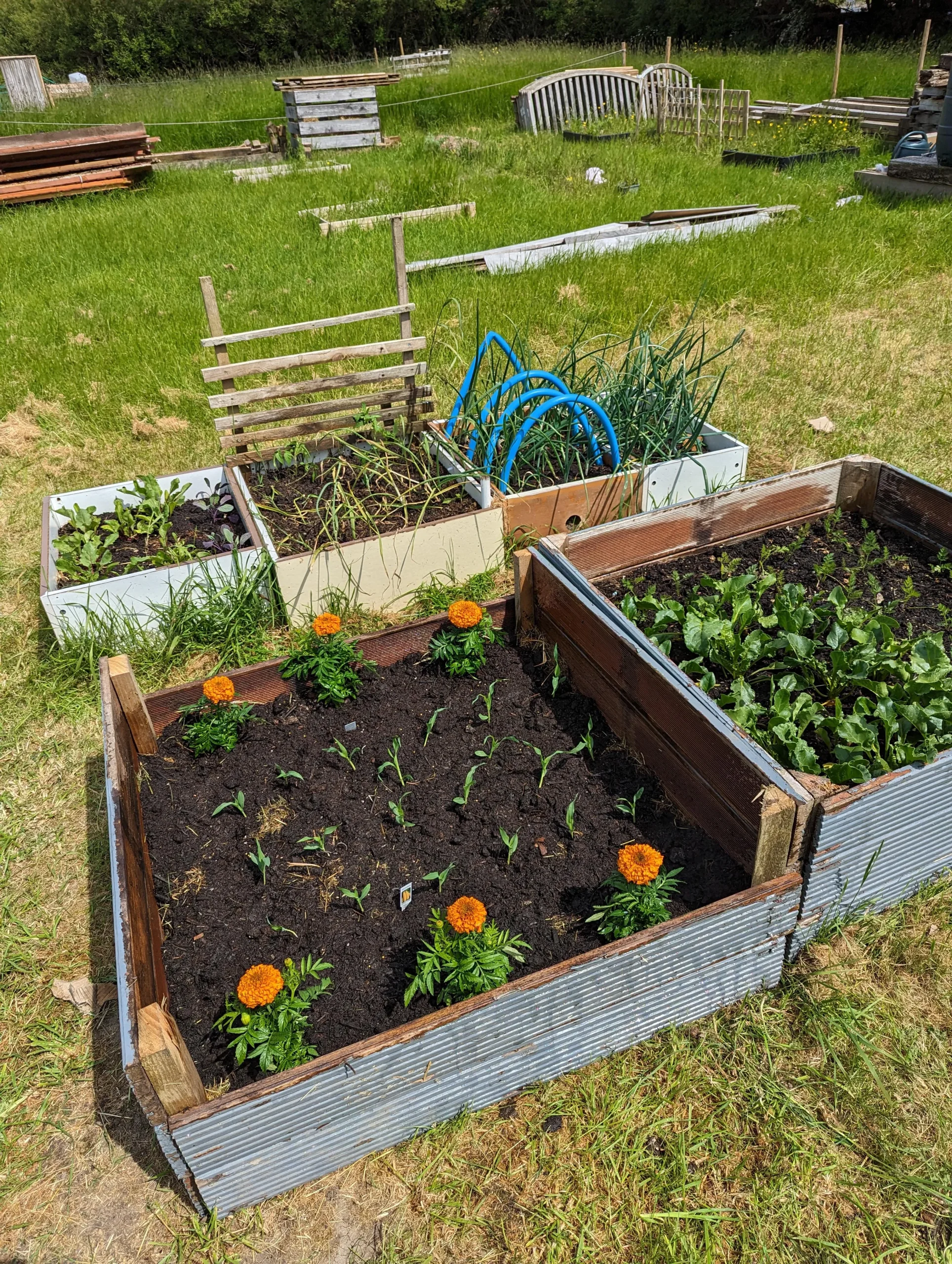 image source: reddit.com
Getting green fingers is a wholesome way to make new friends. You can bond over your care for plant wellbeing, while learning how to tend to various shoots. Planting and growing have really calming effects too, so expect to feel happy from the inside by just being present!
9. See If Your Area Has A Facebook Group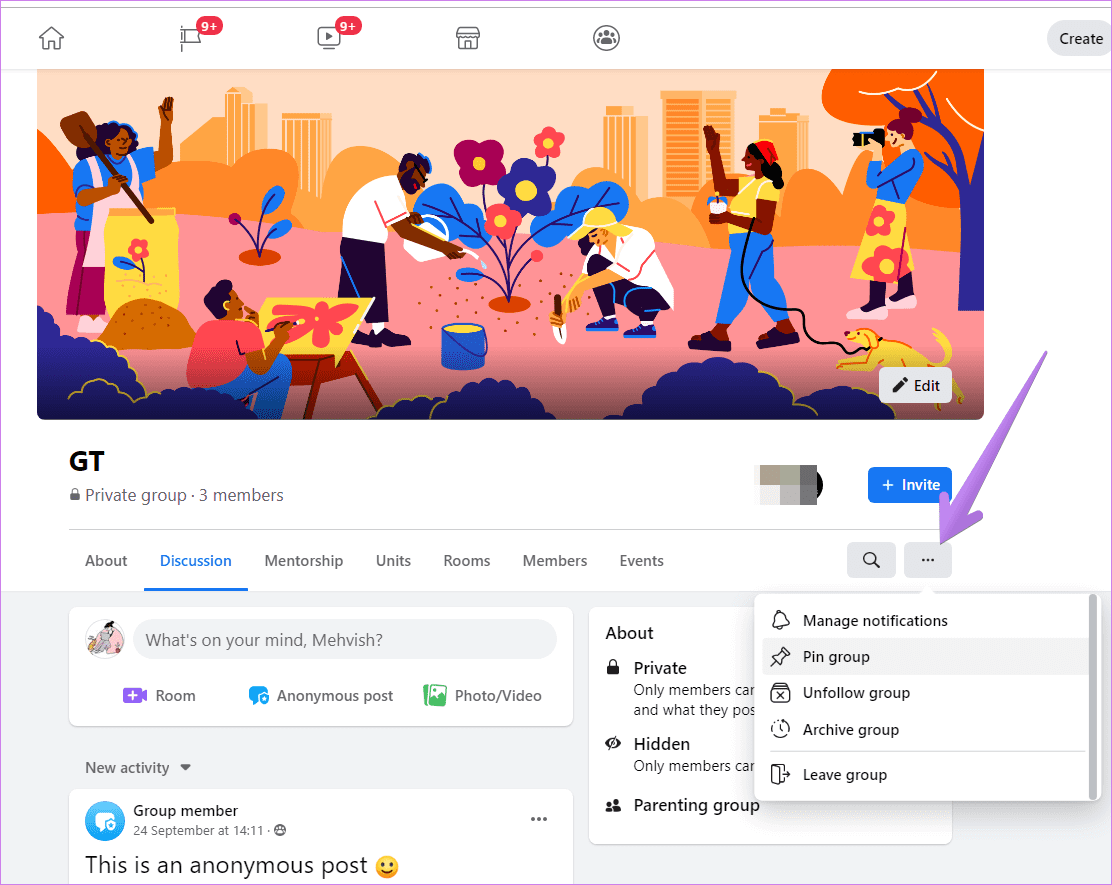 image source: reddit.com
Many areas have Facebook groups now where people can interact, share local events and ask for advice. See if there is one where you live, and make a post about wanting to make new friends. You're bound to get some responses and you wouldn't have to travel far to meet them!
10. Hang Out With Your Family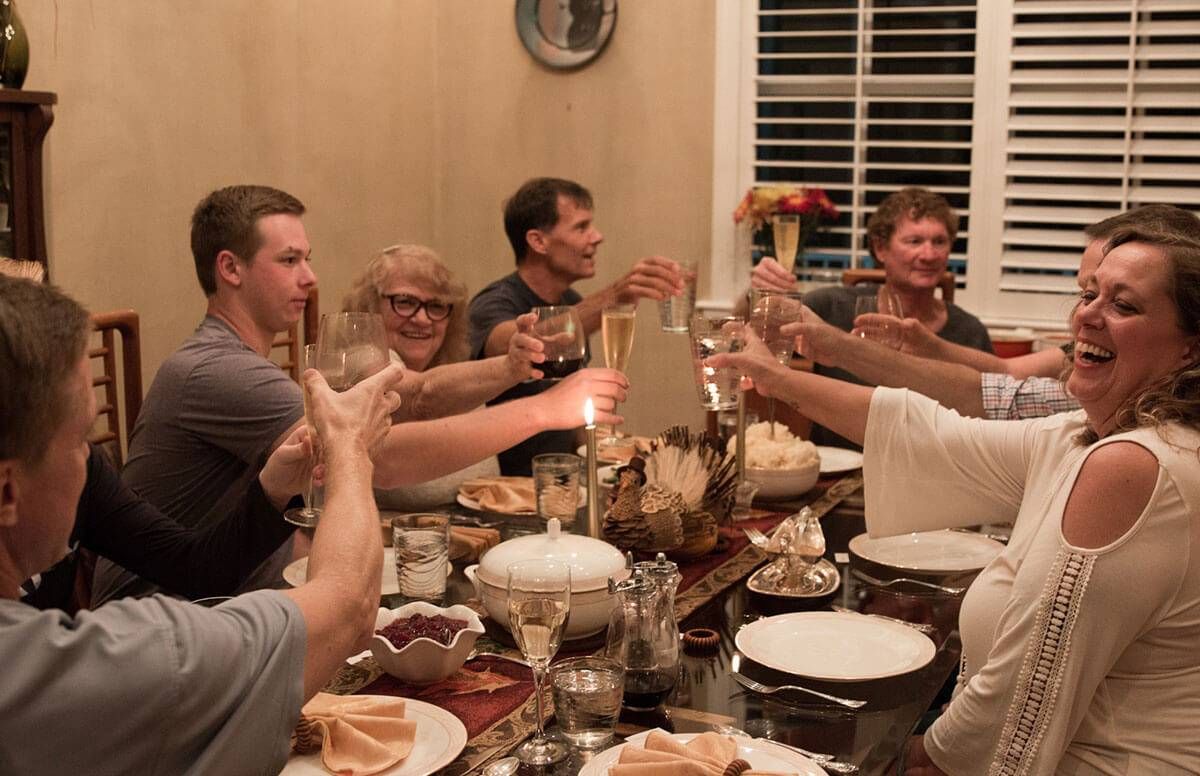 image source: pinterest.com
We know this is about making new friends, but hanging out with your family can bring just that. If you share with them that you're on the lookout for some new pals, perhaps they could get you in contact with some of theirs. You could arrange an activity where you could all go together so it isn't awkward!
11. Go To An Art Exhibition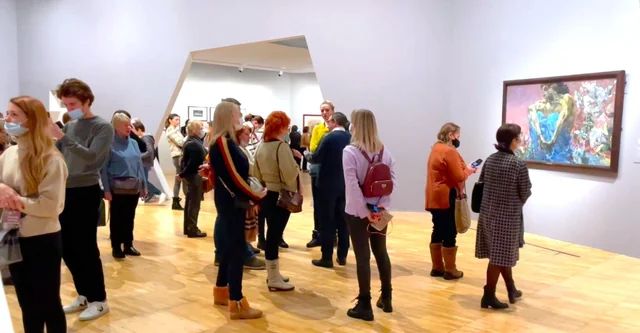 image source: reddit.com
Art exhibitions always get people talking, especially if the art is particularly thought provoking. The organizers usually lay out nibbles and wine too, which is sure to create a relaxed atmosphere. Even if you don't feel confident about discussing art, you'd be very welcome to just listen.
12. Attend A Concert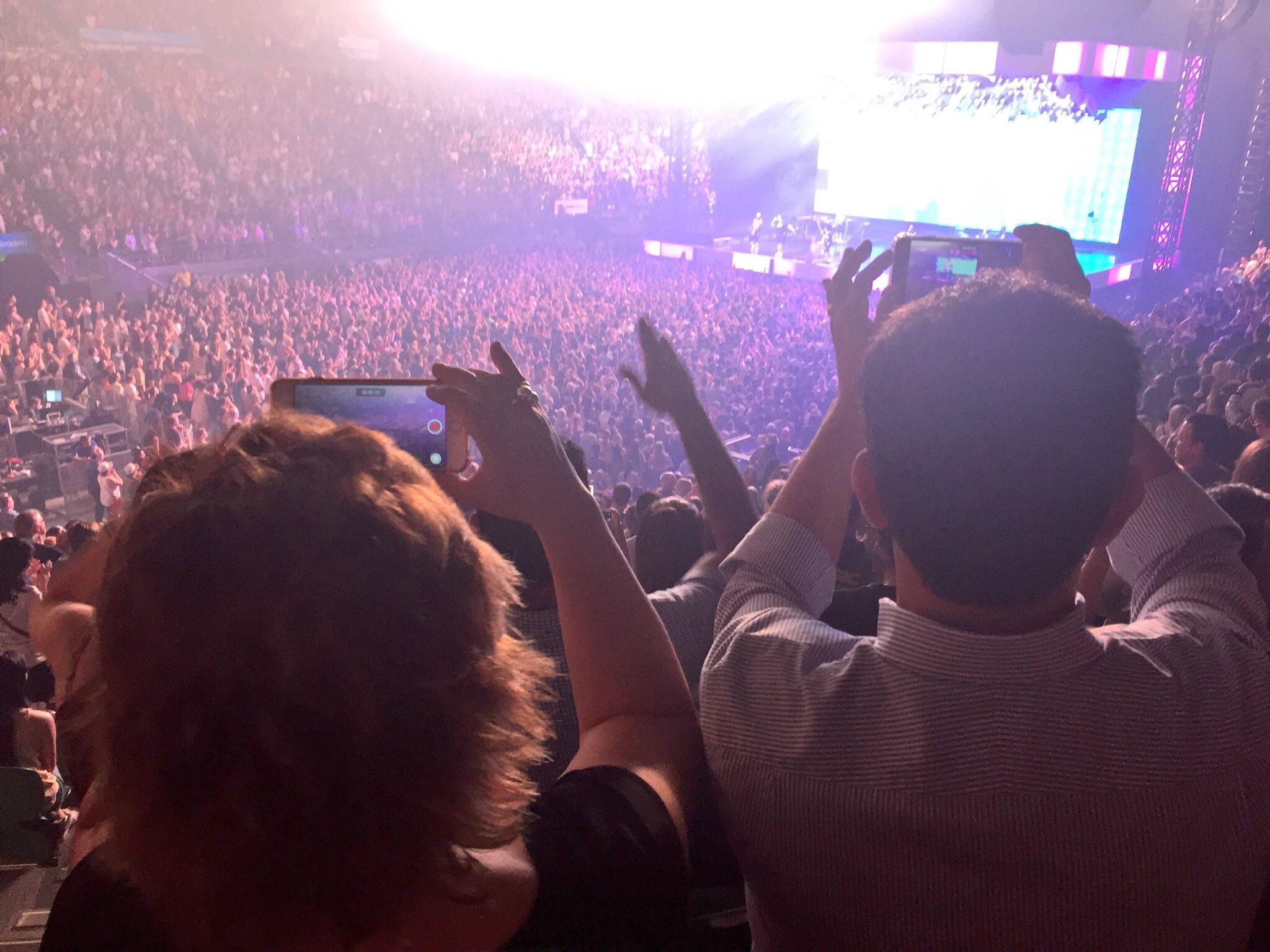 image source: reddit.com
People love talking about a shared love for music, so a concert is a brilliant place to make new friends. You'll have a great time listening to the music, and fellow attendees will be excited to chat about it afterwards. Don't feel shy about approaching people if you haven't been approached first!
13. Try An Exercise Class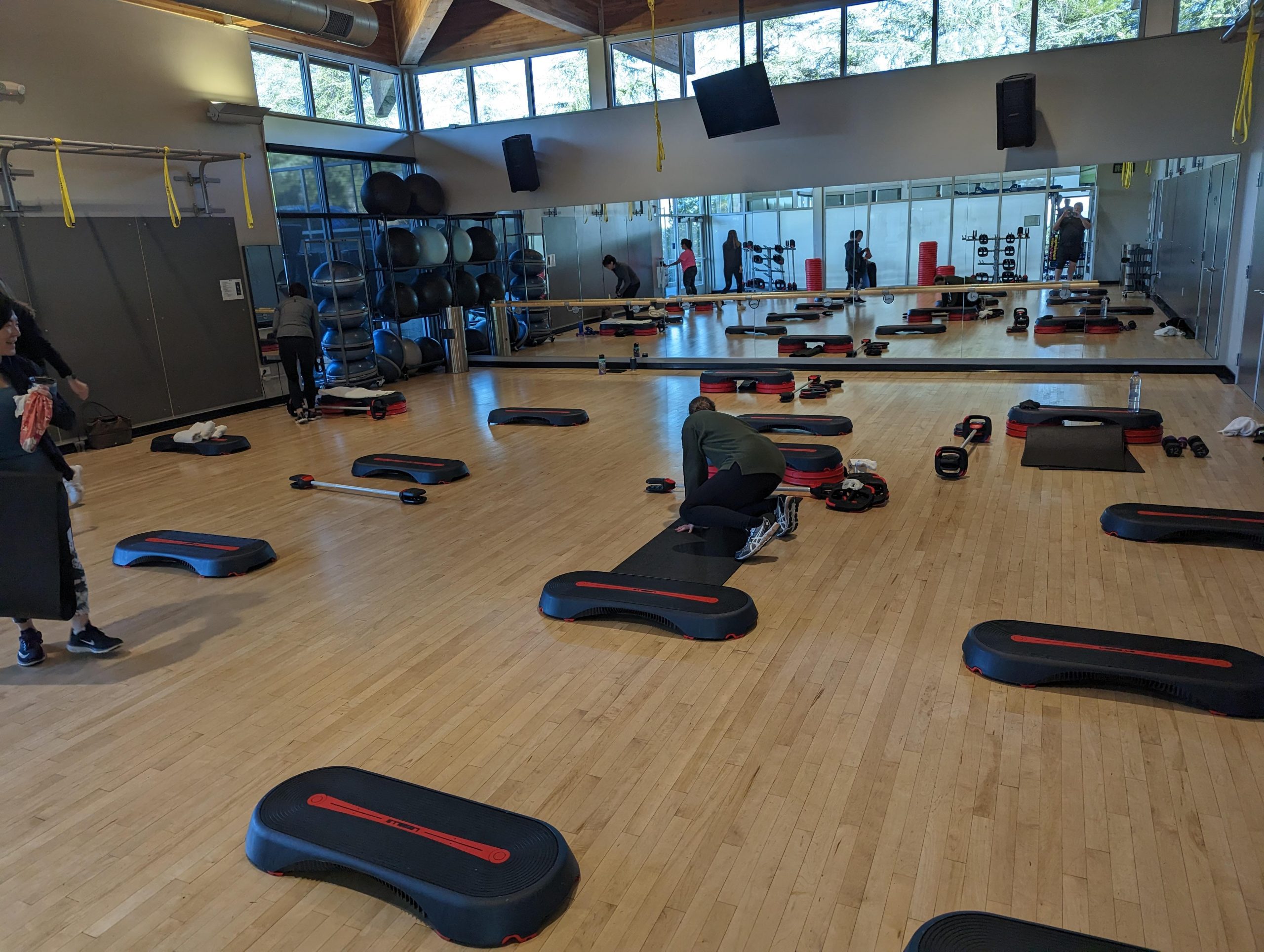 image source: reddit.com
Exercise is known to release endorphins, which in turn make people happy. Happy people are receptive to conversation and many friendships blossom in exercise classes. Just try not to distract someone mid burpee - timing is crucial in this environment!
14. Walk Your Dog (Or Borrow One)
image source: reddit.com
Dogs always get lots of attention in the park, and they can be a great conversation starter. Whether the other person has a dog or not, if they love them they'll be sure to talk to you! Perhaps you could find people who'd be excited to go on dog walks with you.
15. Go To Church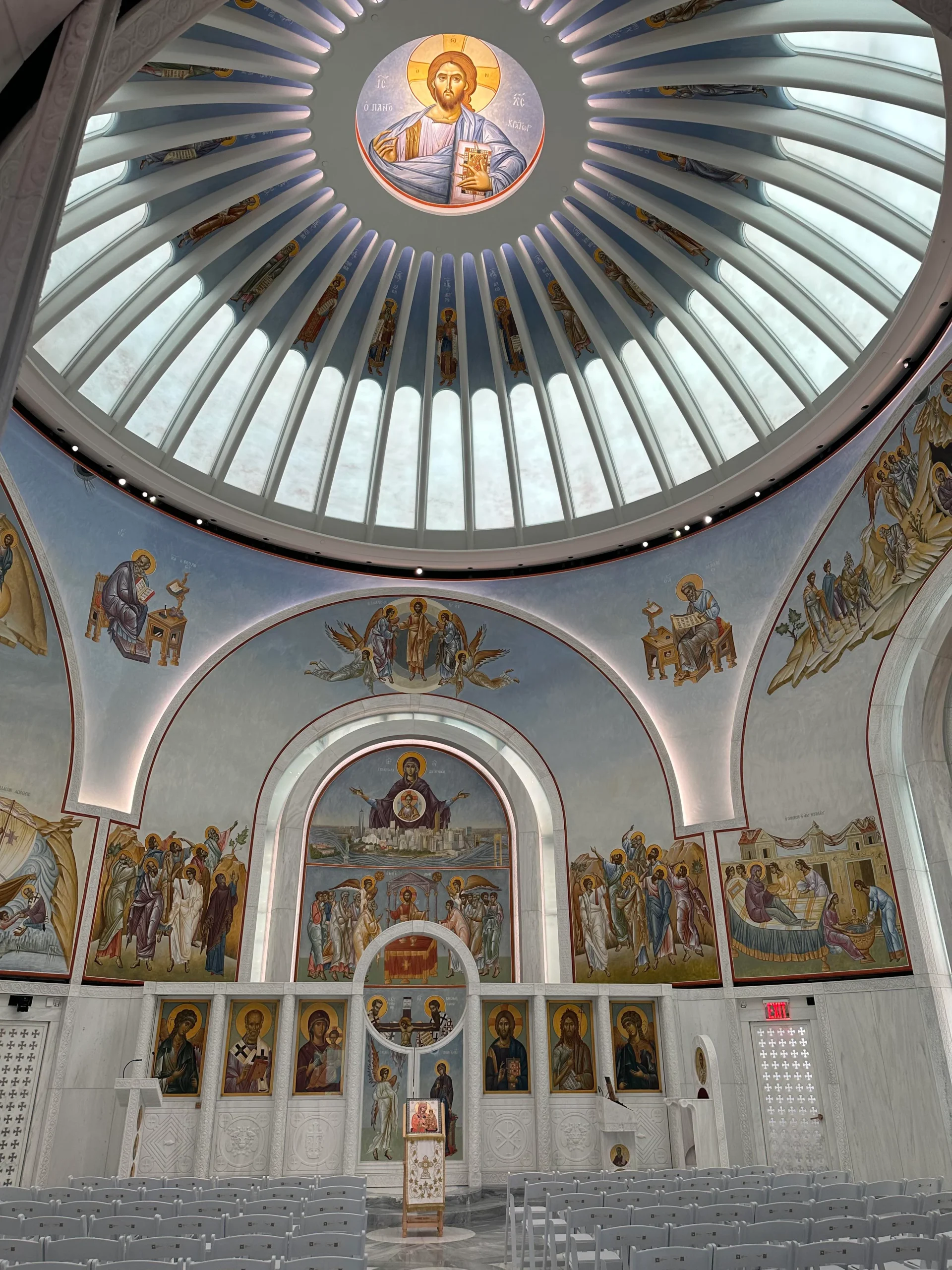 image source: reddit.com
Regardless of you religion, if you are even religious at all, churches are always welcoming centers for communal activity. If ceremonies aren't your thing, see if there is anything else going on; they frequently have community events that everyone can get involved in.
16. Arrange Playdates And Invite The Parents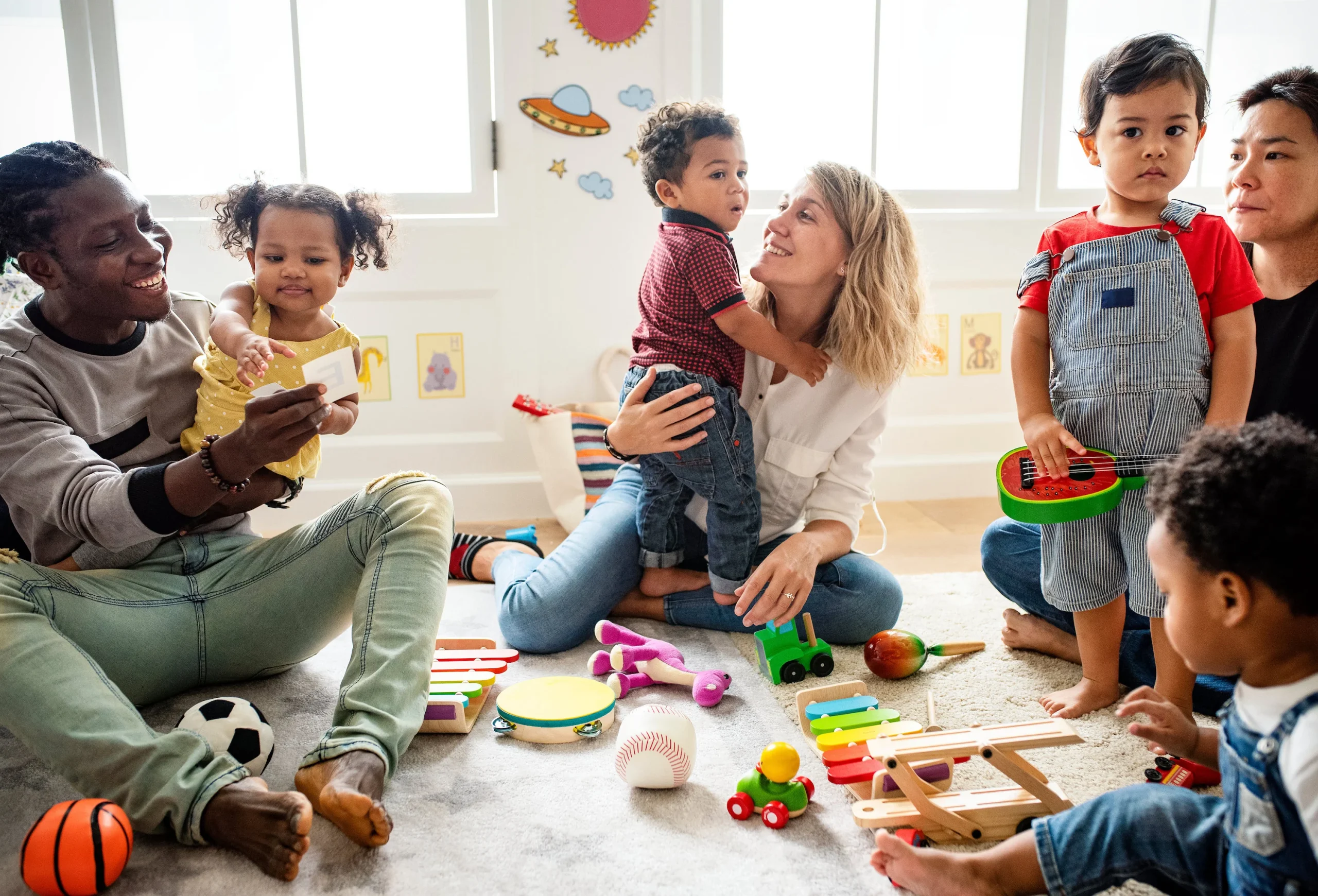 image source: thecaliforniabeachco.com
If you have kids, why not befriend their friends' parents? It'll make playdates fun for you all, and the bonus is that it'll make them easier, too. Your kids will love their parents getting along, and you won't have to arrange childcare if you want to catch up! Unless you want to...
17. See What's On At Your Local Library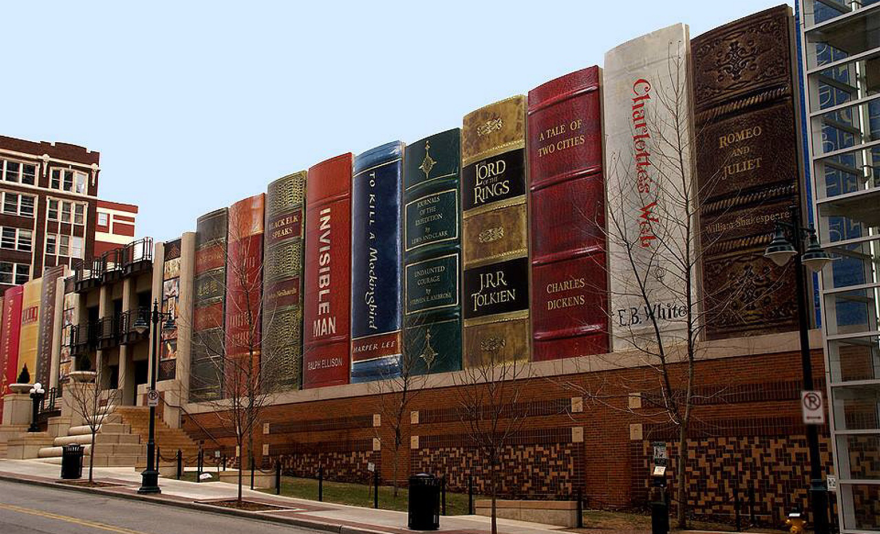 image source: reddit.com
Libraries are great hubs for community activity, and they often have lots going on that you can get involved with. Have a look at their notice board and see if anything interests you, it'll be a great way to socialize with new people, and will help you to find out about future events.
18. Go To The Theatre And Hang Around Afterwards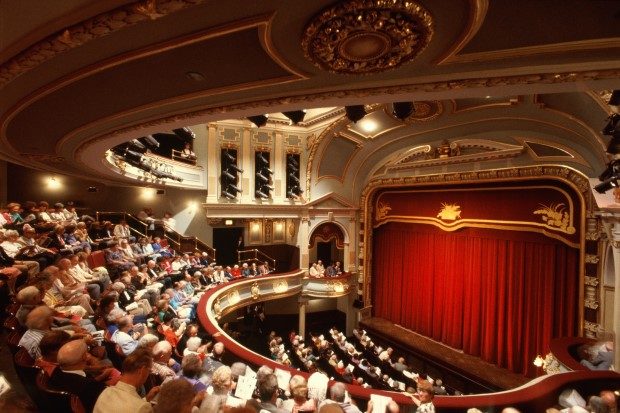 image source: pinterest.com
Theatre-goers like to stay behind after the show, having a drink in the bar and discussing what they saw. Why not join them? Conversation shouldn't be an issue as there's already an expected topic to chat about. Attendees often frequent the theatre, so you may see the same people if you keep going back, helping you to forge real friendships.
19. Join Groups On Social Media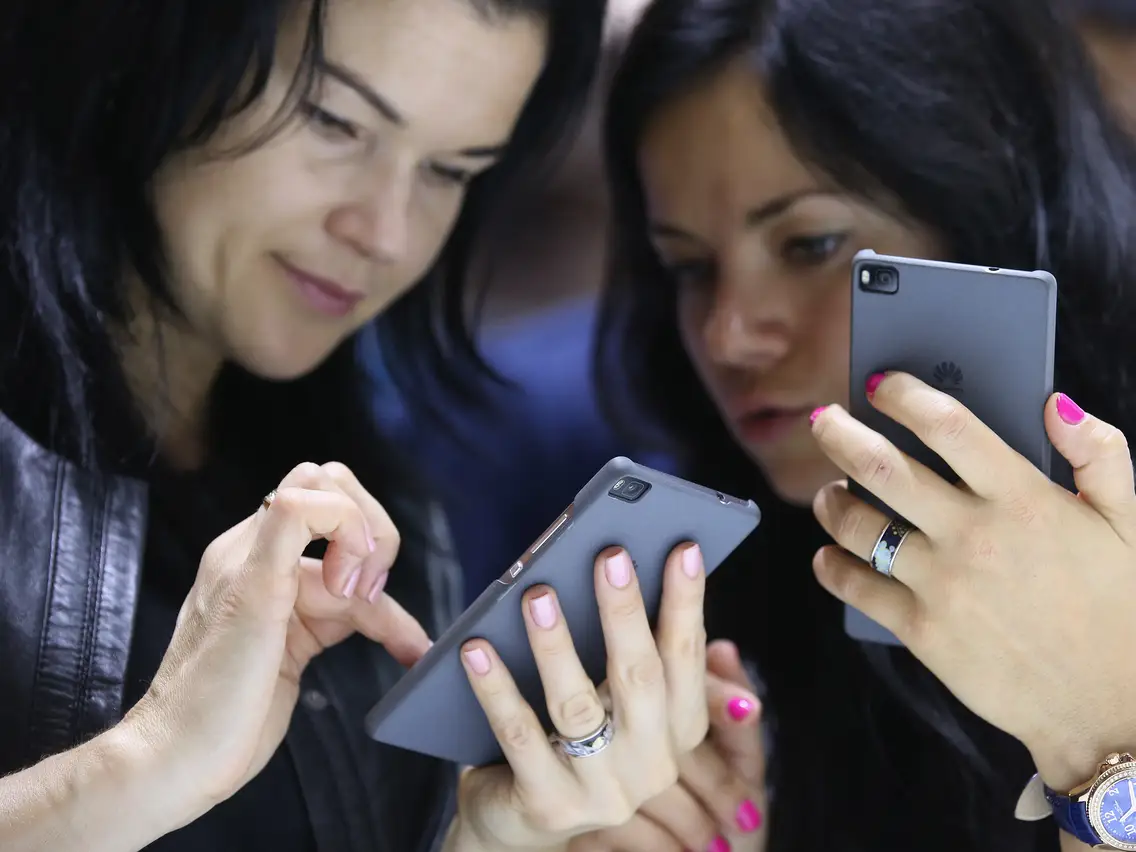 image source: cnn.com
Social media can offer us a lot byway of getting involved with things. There are so many pages dedicated to certain activities or hobbies, and members will post information about different events in your area. It's an easy way to find out about things where you can meet like-minded people.
20. Learn A New Language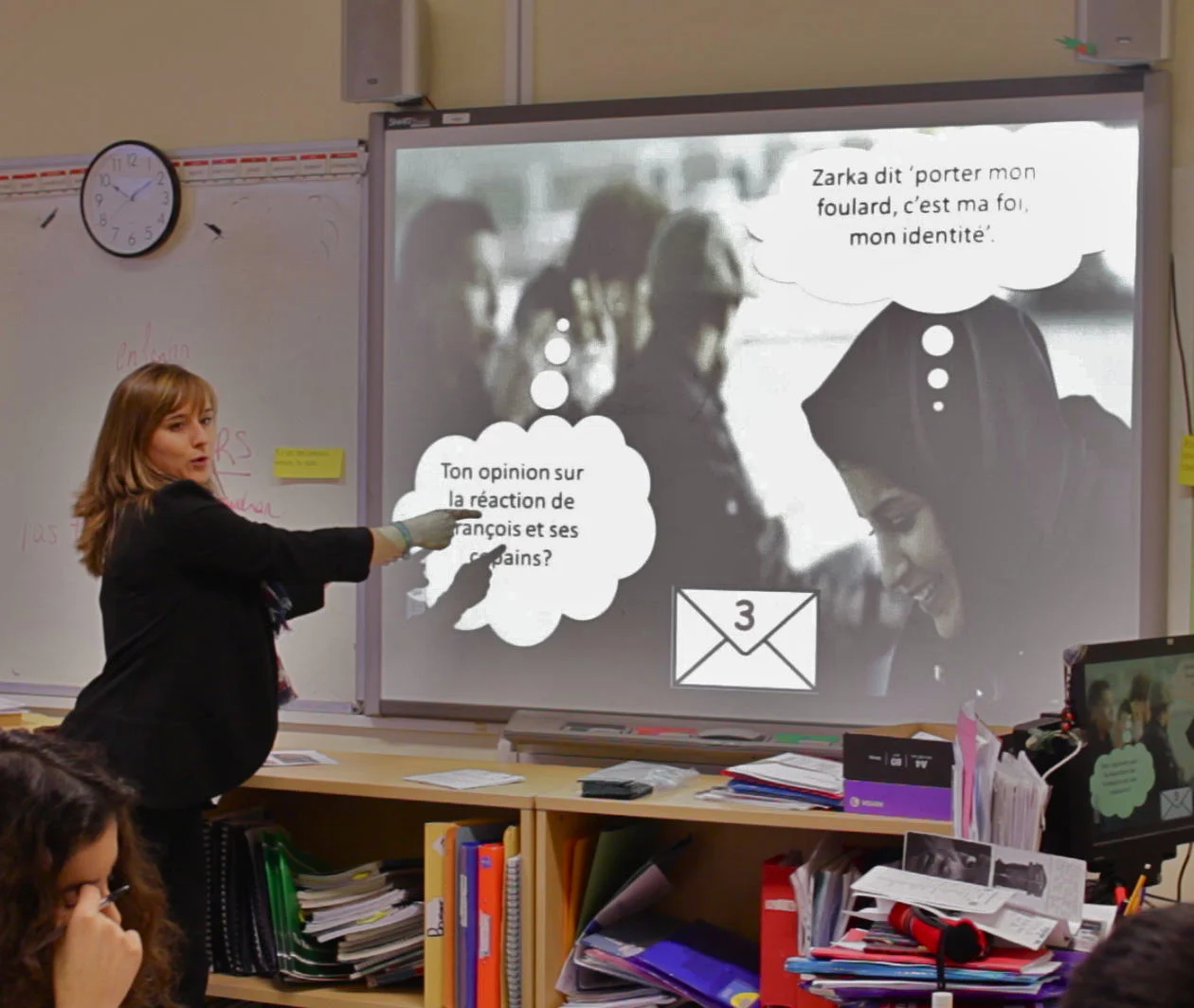 image source: futurelearn.com
Learning a language can open you up to a whole world of new opportunities, as you discover how to express yourself in a different tongue. There'll be so many more people who you can suddenly talk to, and there are lots of social events worldwide that are aimed at having you practice your target language.
21. Contact Old Friends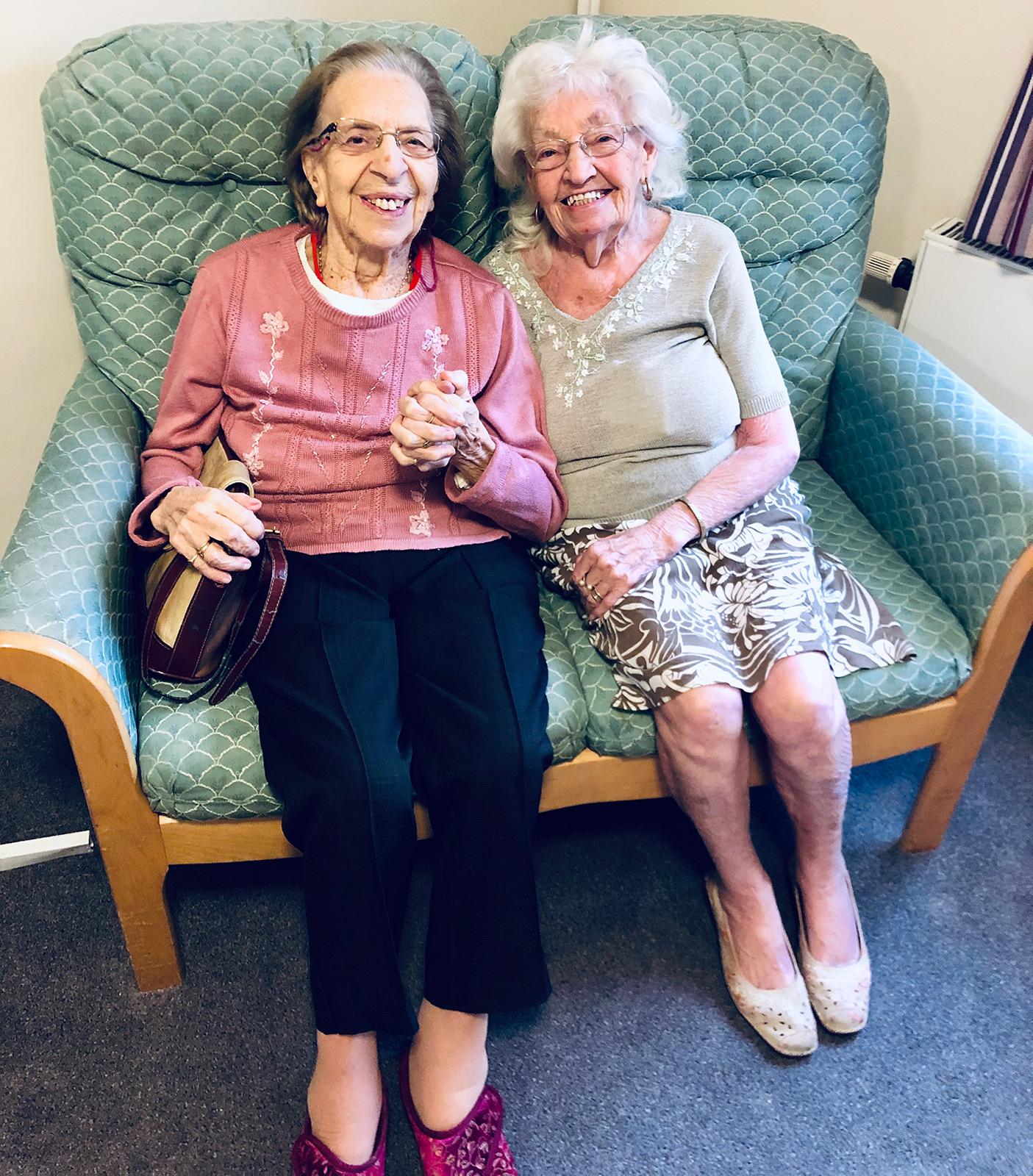 image source: reddit.com
We probably all have many friends from our past who we have simply lost touch with. What with how busy life can get, it's easy to lose contact, so what's stopping you from getting back in touch? With the world of social media now, you don't even need their phone number!
22. Go To Bingo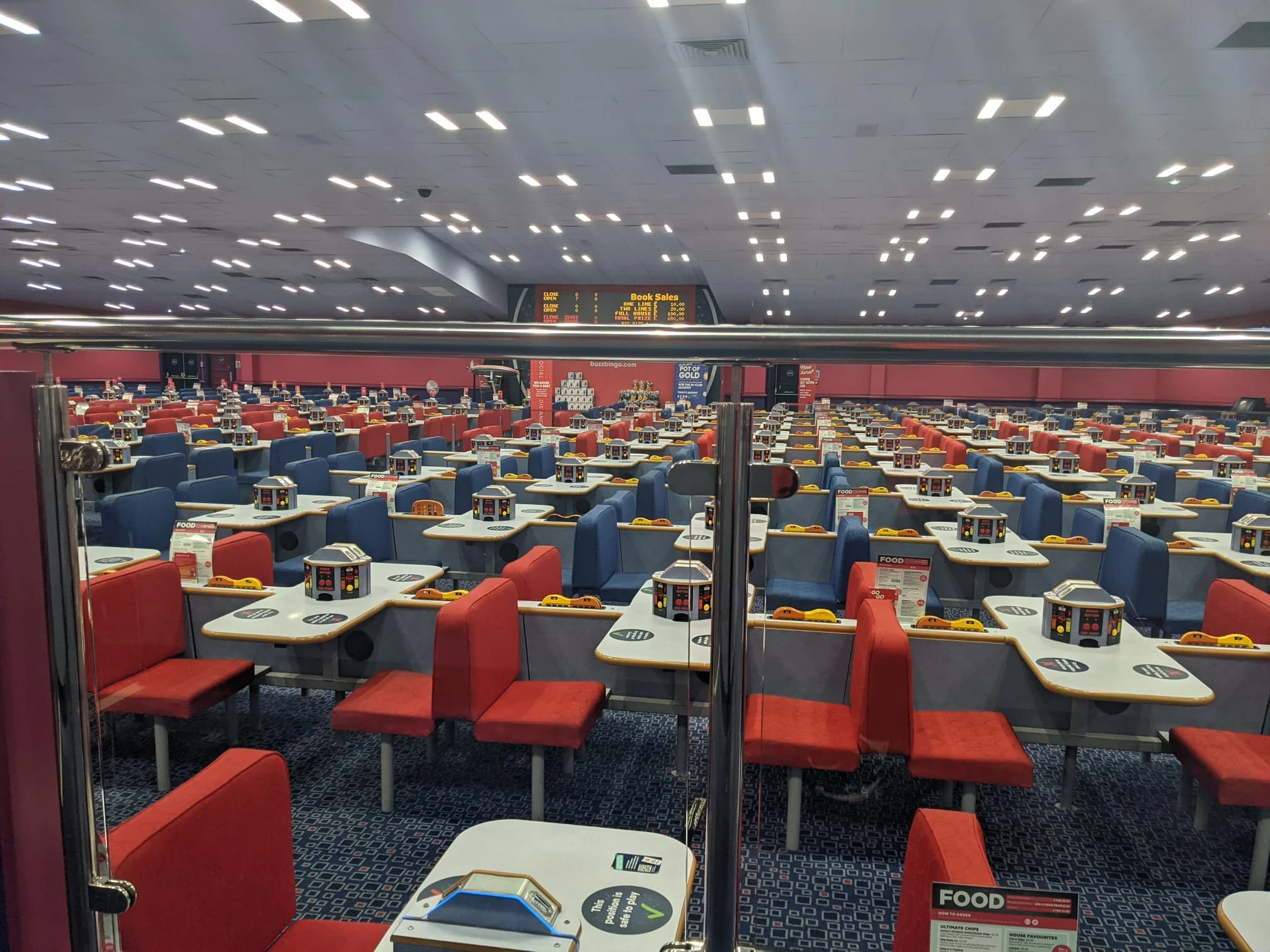 image source: reddit.com
As cliche as it may be for an over-50s activity, a game of bingo is fun for everyone, and you might even win a prize! Although it is bad etiquette to talk during games, there's nothing wrong with talking in between, and they're very sociable places. There's even a bar!
23. Join A Team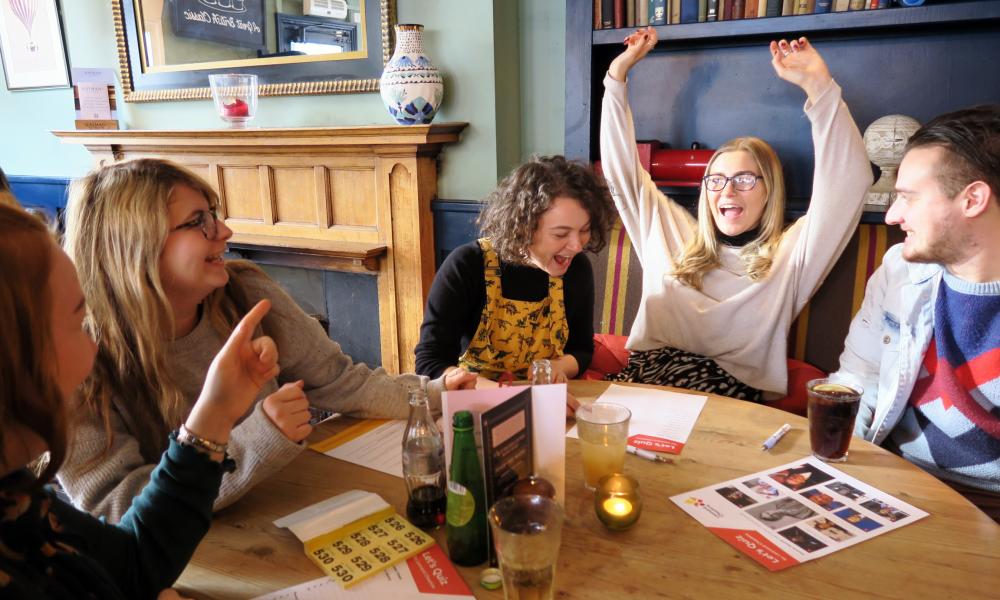 image source: leonardcheshire.org
Getting close with people quickly is easy if you're on the same team, so joining one would be great for making friends. It can be a local sports team, a quiz team, or even a team of online gaming! You'll get to see a group of people regularly, as you work together and form bonds.
24. Join A Walking Club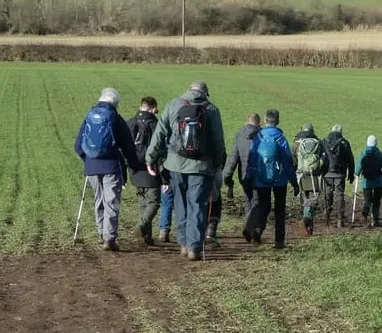 image source: timeoutdoors.com
Walking out in nature is amazing for your health, both mental and physical. Enjoying it with others makes it more adventurous, as you can talk about what you see and share your experiences. Joining a walking club will allow you to do so with people you may have never met before, and help you to make friends as you explore the earth.
25. Organize A Gathering And Invite Plus Ones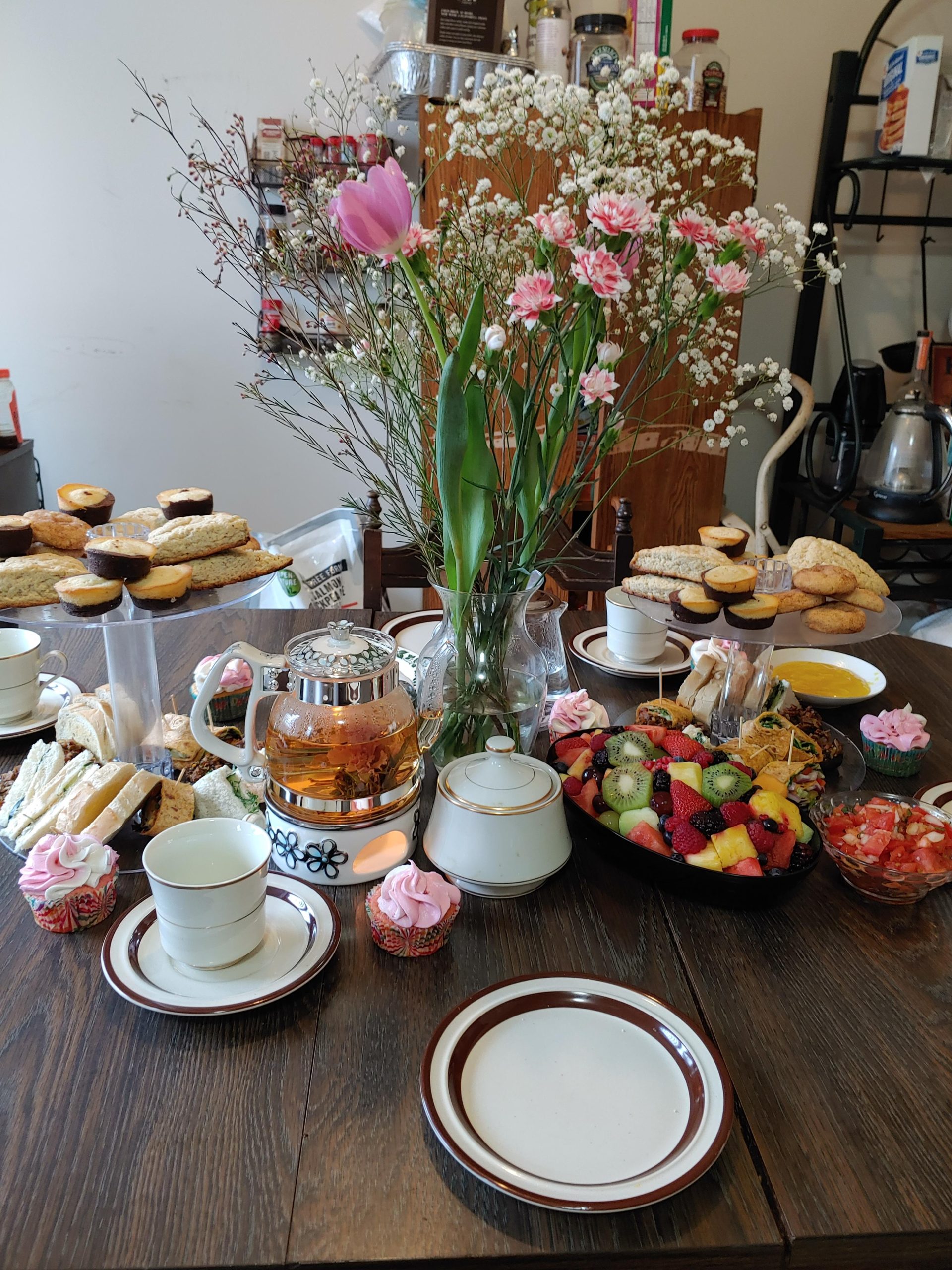 image source: reddit.com
It doesn't have to be a large gathering, perhaps just a barbecue one sunny afternoon with your family. Just ask everyone to invite a "plus one"! This will mean that you get to meet lots of new people who your loved ones have trusted to bring, and who knows, maybe it'll be a regular thing!
26. See What's On At Your Local Community Center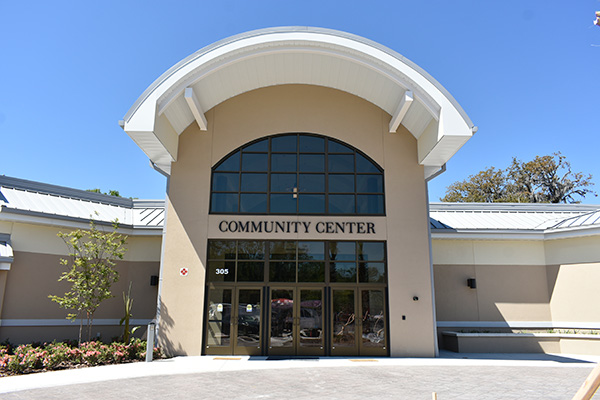 image source: palmcoastgov.com
Community centers are amazing, there's always something going on with events accessible for all. Their aim is to have communities come together, exactly how they should be. They put on different events and run various initiatives. Why not befriend people that run the community center and get involved yourself?
27. Go For A Swim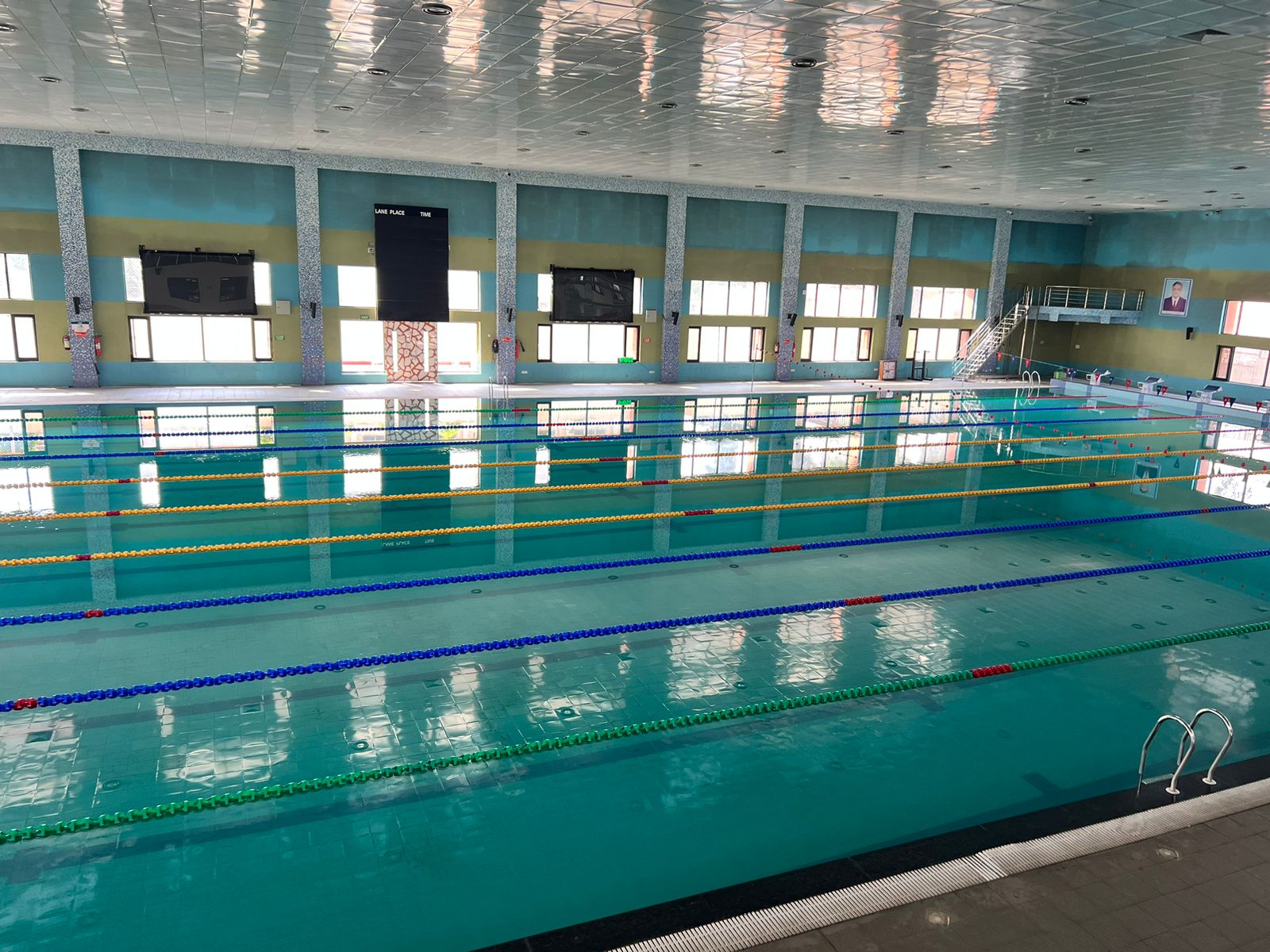 image source: reddit.com
The pool is a great place to make friends, and you may find that you end up arranging to meet there and swimming together It helps if the pool has a sauna or steam room, as they can be places where you can have little chats and make plans to see each other fully clothed!
28. Approach People!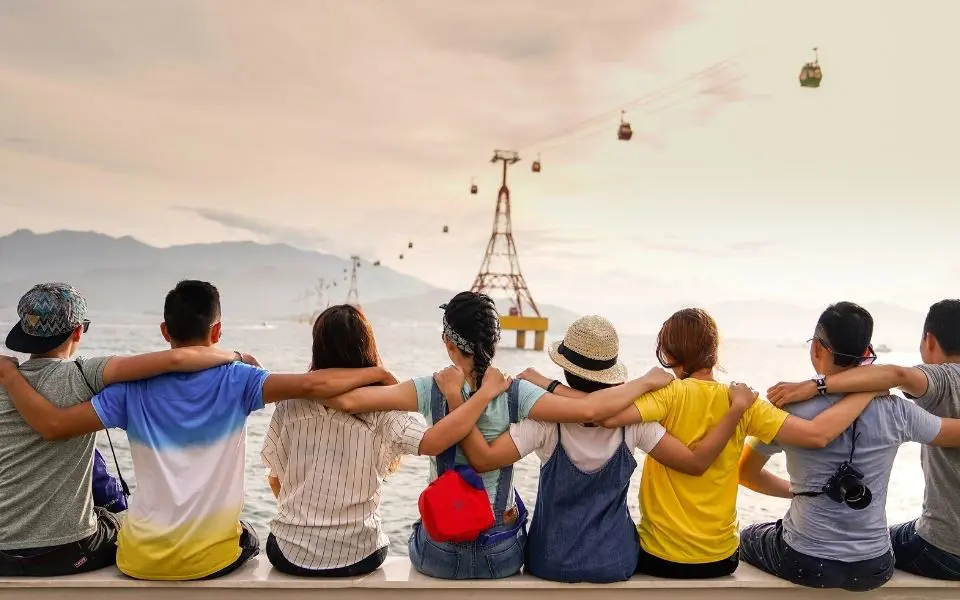 image source: reddit.com
It's unfortunate that it has become rare for people to simply just approach people and spark conversation, but you may find that people appreciate it. As long as the time and environment is appropriate, then go for it! If the other person isn't in the mood for making friends, just move on.
29. Go Out Alone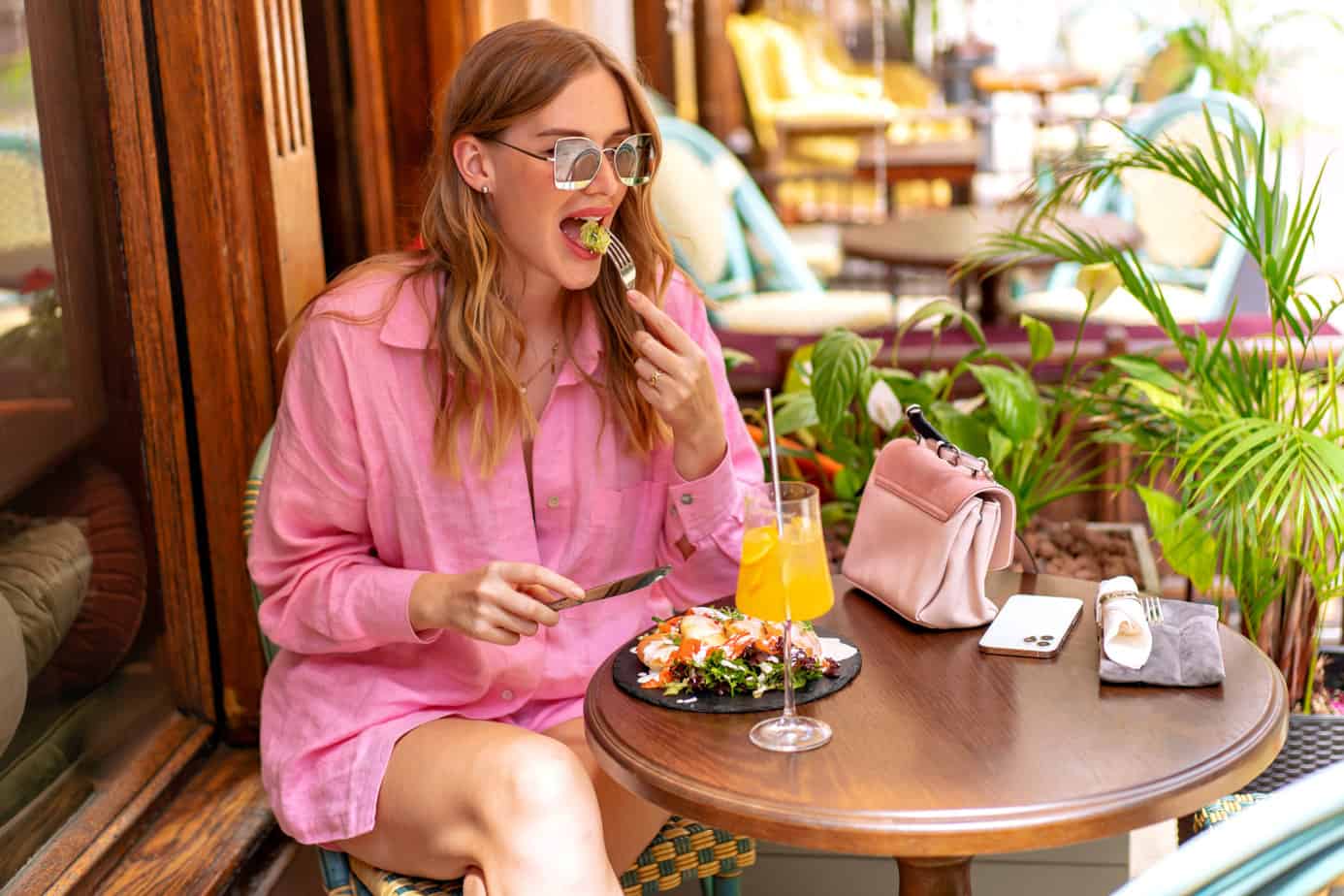 image source: mindspacecafe.com
Why not try going somewhere alone; a bar is usually a good place to meet new people. People are there to socialize already, which makes talking with them that much easier, and alcohol often acts as a social lubricant. You might even make a bunch of new friends!
30. Join A Choir

image source: chesterladieschoir.co.uk
People may be put off joining a choir if they don't feel confident singing, but we can assure you that regular practice will help to build your confidence! Singing in groups is known to have health benefits, and helps to bring people closer together. The perfect environment to make friends!