30+ Signs He's the One You Should Marry
By Nick Hadji
1 month ago
1. You share the same values
(Image/ Source: freepik.com)
If two people are going to be together forever, it's pretty important that you share the same values as your other half. Whether you both want to live  sustainaby or have tons of children, it's crucial that you learn more about what your potential hubby wants out of life. The better connected you are, the longer your relationship!Original content sourced from Femanin.com
2. They lift your spirits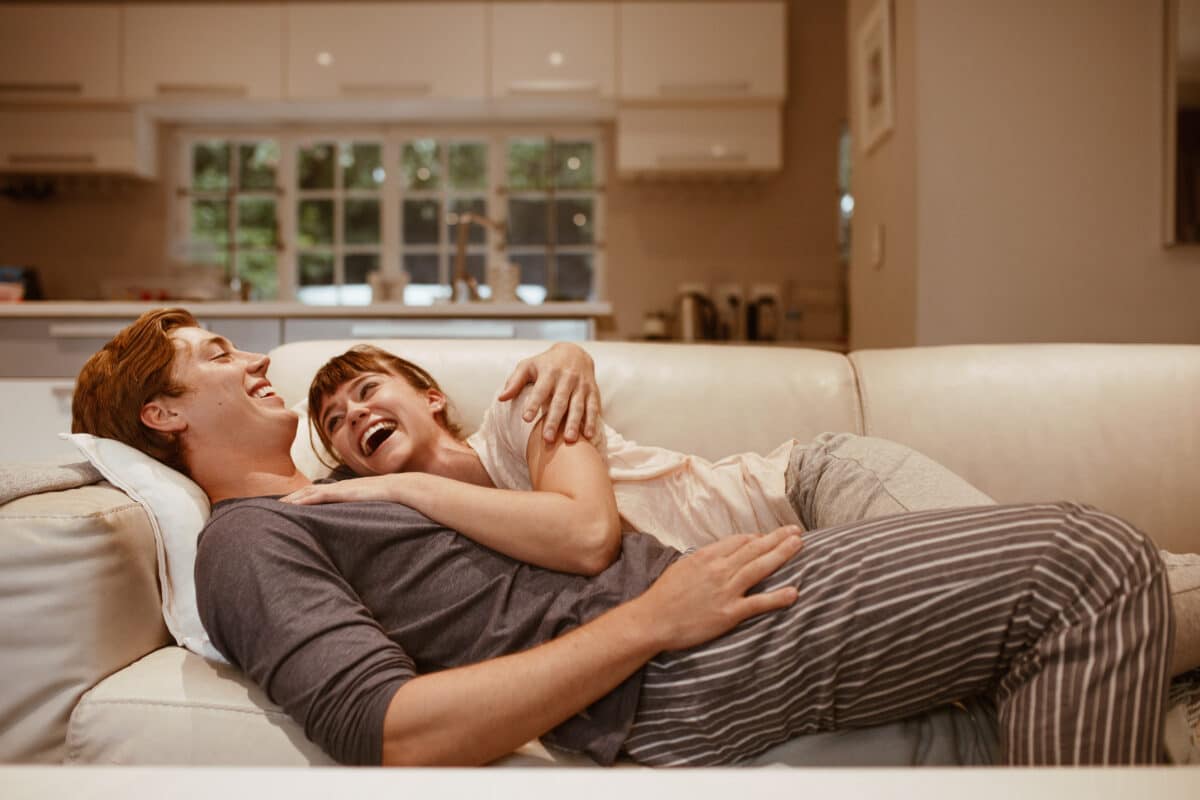 (Image/ Source: thedatingdivas.com)
Does their presence alone lift your spirits? Make you feel comforted? If so, it's a pretty big sign that he's the one you should marry. It's not often you meet someone that makes you feel completely happy and reassured in life, so if you're lucky to find that special someone, hold onto them with both hands!
3. You have shared dreams and ambitions
(Image/ Source: freepik.com)
Shared dreams are a definite good thing. Making plans, hopes and dreams together, no matter how ambitious or silly, show that you're committed to each for the long term. Building a future is what happens in those "serious" relationships, so if this is happening naturally between you, you've got yourself a keeper.
4. You count down the minutes until you get to see him
(Image/ Source: nytimes.com)
We all go through the honeymoon phase in a new relationship. But if you're still excited to see your other half years down the line, then stick with him! It shows a definite spark if you're literally counting down the minutes to see your man- even if you're just hanging out on the couch with a glass of wine.
5. You have a shared "language"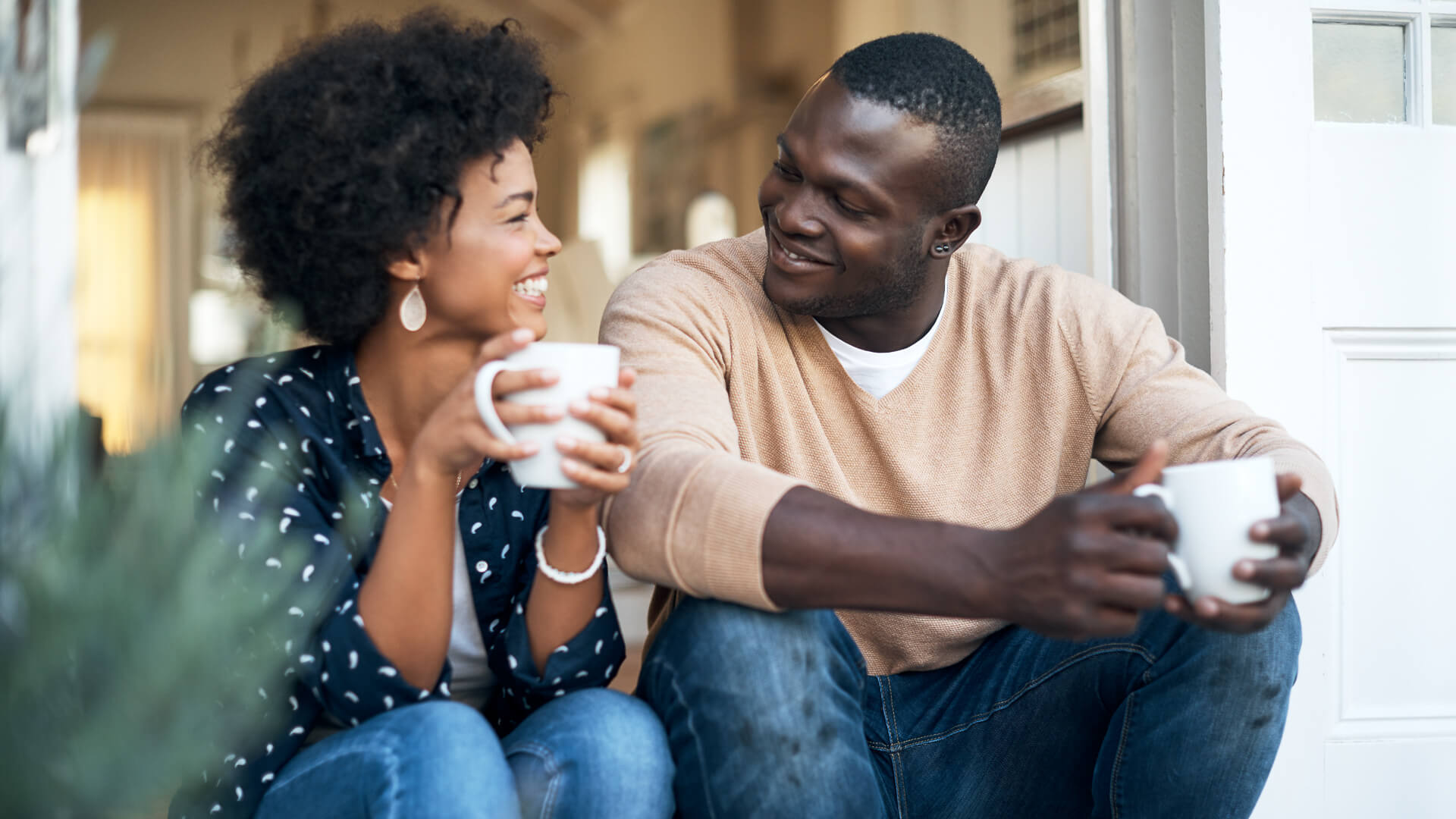 (Image/ Source: gobankingrates.com)
Do you both come up with tons of silly words or phrases for things? Have a series of in-jokes that would rival Jim and Pam in
The Office
? Then it's pretty clear that you're destined to be together! A shared love language between a couple shows intimacy and shared humor, which is a great sign for married life.
6. You have your own rituals
(Image/ Source: elements.envato.com)
This is a really cute one. If you have rituals or things that you HAVE to do together, then you've probably got a good foundation for marriage. You won't skip ahead of that Netflix series you're watching, and you won't go to that new restaurant that's just opened without them either. This shows just how important is for you to feel close to each other.
7. You don't argue that often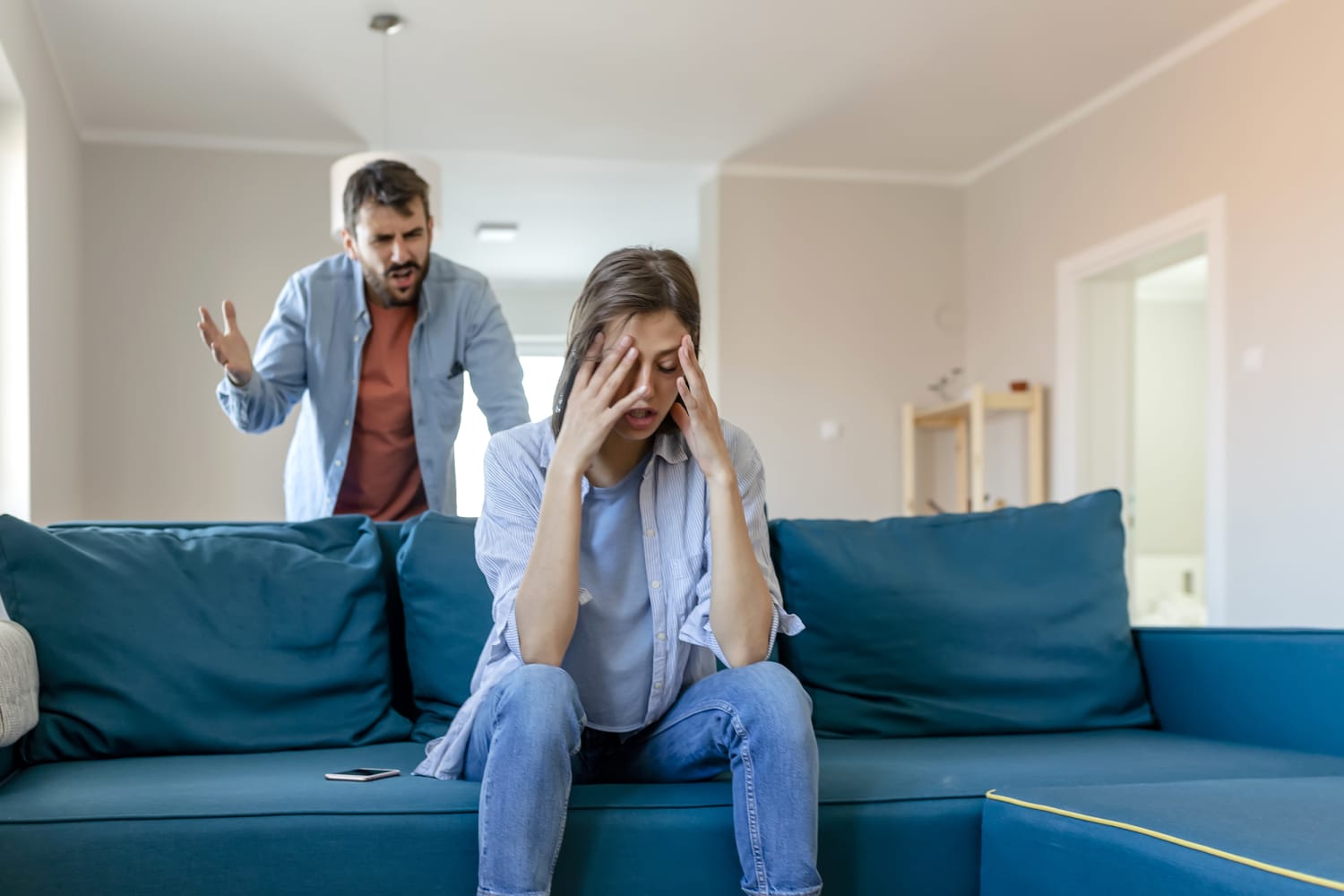 (Image/ Source: nbcnews.com)
We know all couples argue, but some more than others. If you're one of the few couples that don't argue all that often, it shows that you're generally on the same page about most things. Which is a very good sign when it comes to marriage! If you're both able to listen to each other's opinions calmly, it's a solid foundation for a long-lasting relationship.
8. You trust them 100%
(Image/ Source: westend61.de)
As the old saying goes, you can't have a relationship without trust. Let alone a marriage! This is why it's really important that you trust your partner 100%. That means trusting him when he goes out with the boys, not getting concerned about who he's messaging and when, and not being jealous of him spending time with other people that aren't you.
9. You can be open and honest with each other
(Image/ Source: bestlifeonline.com)
On the subject of trust, it's also pretty crucial that you're both open and honest with each other. You should both be able to voice your concerns and share what's on your mind without a huge drama or argument, because you're both in a safe relationship where things can be calmly discussed. If that isn't something you have right now, marriage might not be the best idea...
10. You accept his flaws, and he accepts yours too
(Image/ Source: freepik.com)
Let's face it- nobody is ever going to meet someone who doesn't have annoying little habits and quirks. We all get things wrong, and we all make mistakes! So if you can both accept each other's flaws instead of trying to change them or letting resentment build between you, then your love is going to continue to grow.
11. You can be vulnerable with him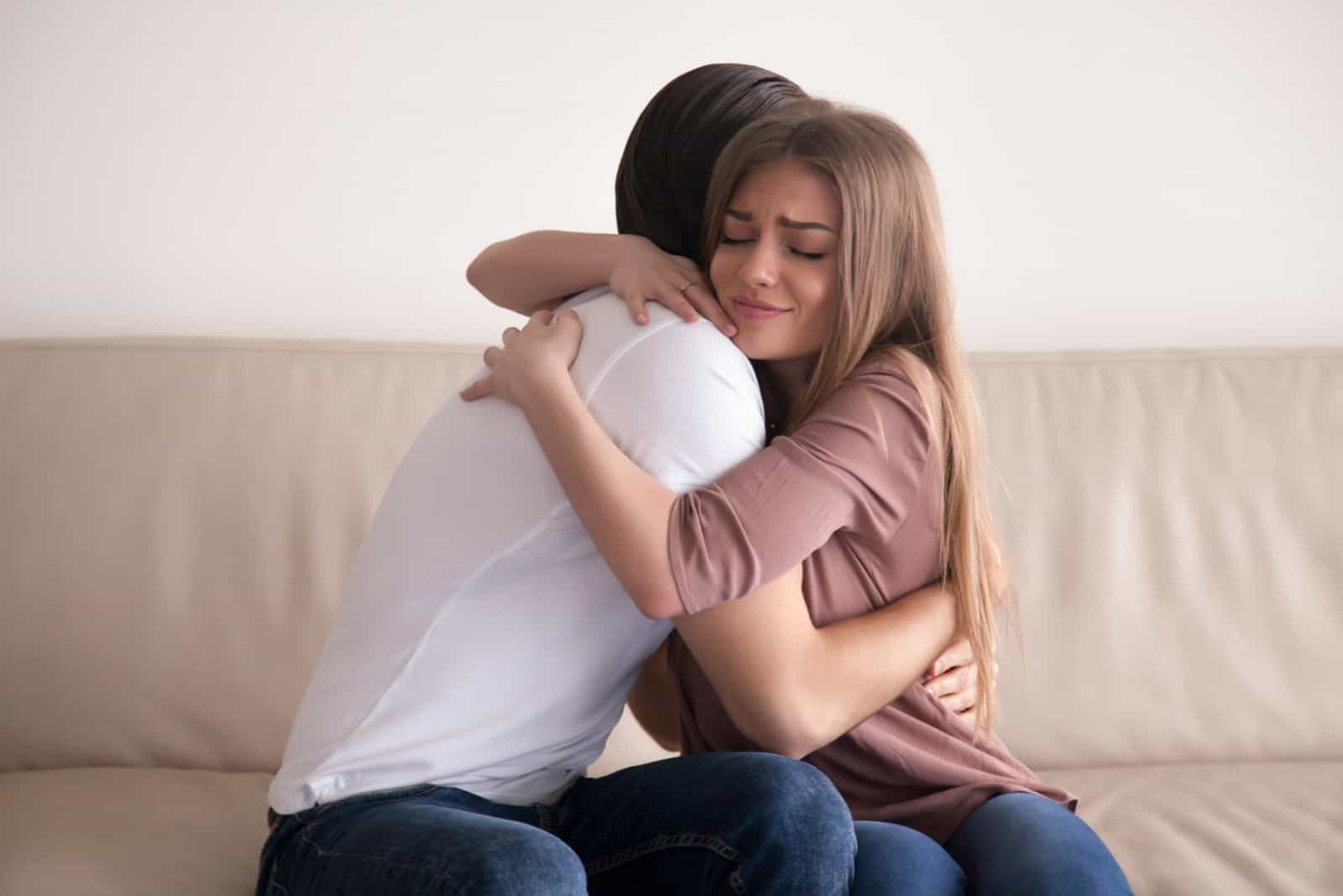 (Image/ Source: herway.net)
Everyone has a past, and everyone has insecurities. If your relationship is strong, you should both be able to let your guard down and talk about the things these things, without judgment. When you're with the right person, you should feel more comfortable with feeling vulnerable, as they will be there to support you!
12. It's "We", not "I"
(Image/ Source: westend61.de)
If you're really serious about marriage, you shouldn't just be thinking about yourselves. You're a team, so it's "We", not "I" from now on! That doesn't mean to say that you both aren't individuals with your own thoughts, feelings, and ambitions, but it's a good sign if you naturally refer to yourselves as a unit!
13. He does little things for you
(Image/ Source: topromp.com)
Does he do cute little things for you? Like bringing your favorite treats back from the grocery store, or sending you nice texts while you're away from home? Or maybe he makes you your favorite meal as often as he can! Whatever it is, it's the little gestures that can really make a big difference in a marriage.
14. You can read each other like a book
(Image/ Source: mindbodygreen.com)
The strongest couples manage to silently communicate. All it takes is one look for them to understand you! He should know when you want to leave a party, when you're hangry, and when you're upset about something. If you've managed to master this communication art with your man, he's definitely the one for you.
15. You can rely on them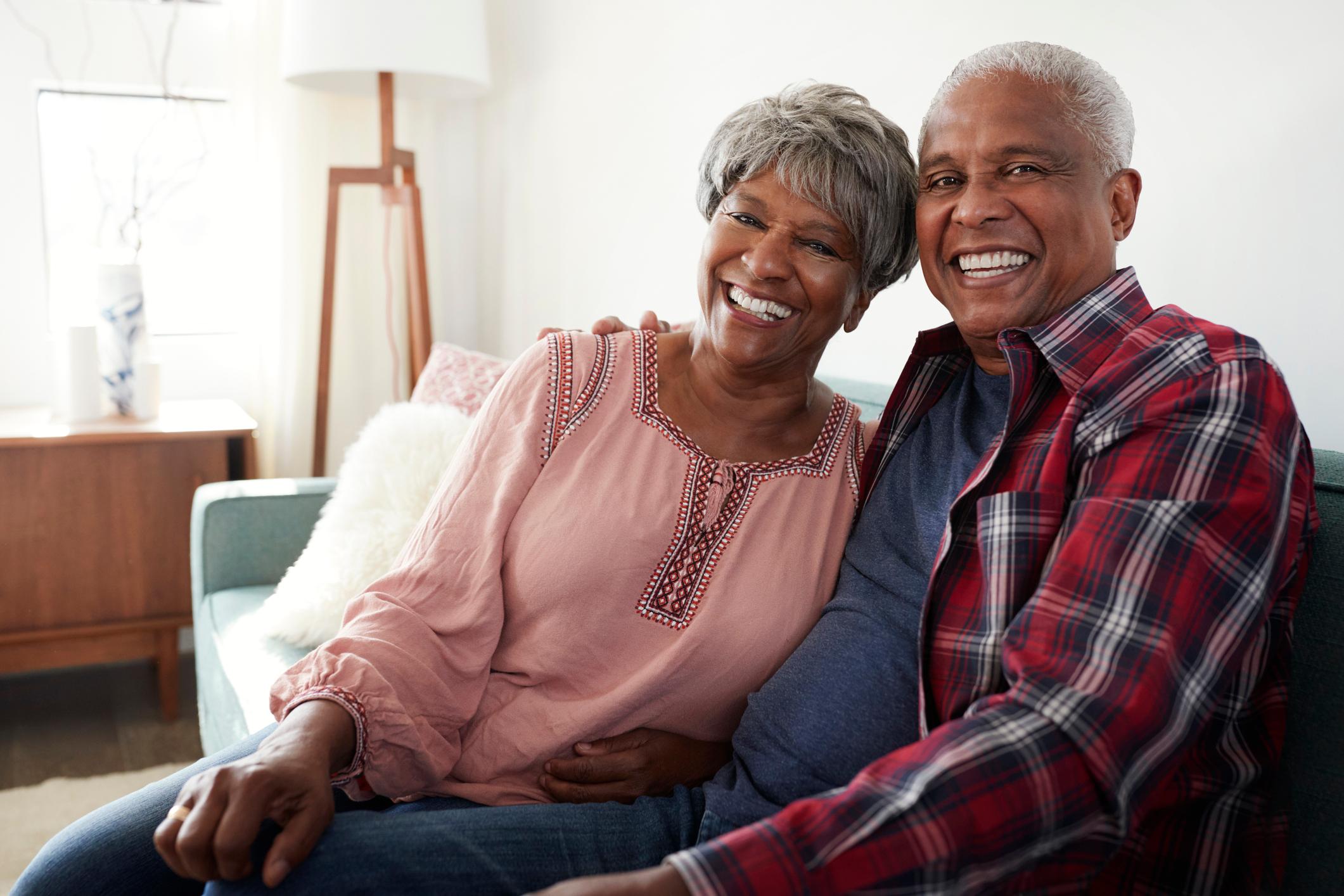 (Image/ Source: distractify.com)
If you're really wanting to marry, you need to make sure you can rely on him no matter what. He should be reliable with the big things, as well as the little things like ordering your favorite drink for you if you're running late, or picking up the groceries on the way home if you're stuck at work. You should know that he 100% knows you!
16. You feel calm around him
(Image/ Source: westend61.de)
We've all probably been with the wrong person at some point. The person that makes you feel nervous, or like you're walking on eggshells. If your partner makes you feel calm and safe, then this is a definite improvement! And it's a really good sign that your man well may be a partner for life. Watch this space…
17. You know how to cheer each other up
(Image/ Source: bestlifeonline.com)
If you're feeling down, your potential hubby should know exactly what to do to cheer you up- and vice versa! It's really important that you can lift the other person up when they're struggling, and know exactly what to say and do to make things better. If you can both manage this, it shows you can work for the long term.
18. You have shared hobbies and interests
(Image/ Source: runnymedehotel.com)
We're not saying you need to be joined at the hip or have the same opinions on everything! But having a few shared hobbies and interests like sport, cooking or travel generally helps couples feel more connected. Those who have completely separate interests can struggle to find common ground in their relationship.
19. Even the boring things become enjoyable
(Image/ Source: freepik.com)
If you're a solid couple, you'll find that the boring tasks and errands become much more fun when you do them together. Need to go to the supermarket? Or maybe you need to do a spot of DIY at home over the weekend? Whatever it is, it should be ten times more fun (and silly) when you've got your bestie by your side!
20.  You laugh a LOT
(Image/ Source: mariefranceasia.com)
Scientists have said that couples that laugh together tend to have longer, high-quality relationships- which is a very positive sign if you both want to get married. Sure, romance is important too, but if you're able to laugh at silly things together and poke fun at each other, you'll be happy for a long time.
21. You value his opinion and he values yours
(Image/ Source: verywellmind.com)
When you're in a healthy long-term relationship, you value each other's feedback and advice. Whether it's chatting through your plans for the weekend or thinking about a bold new career move, you'll want to hear (and respect) what they have to say as they care about you a lot, and want what's best for you.
22. You've both got cheesy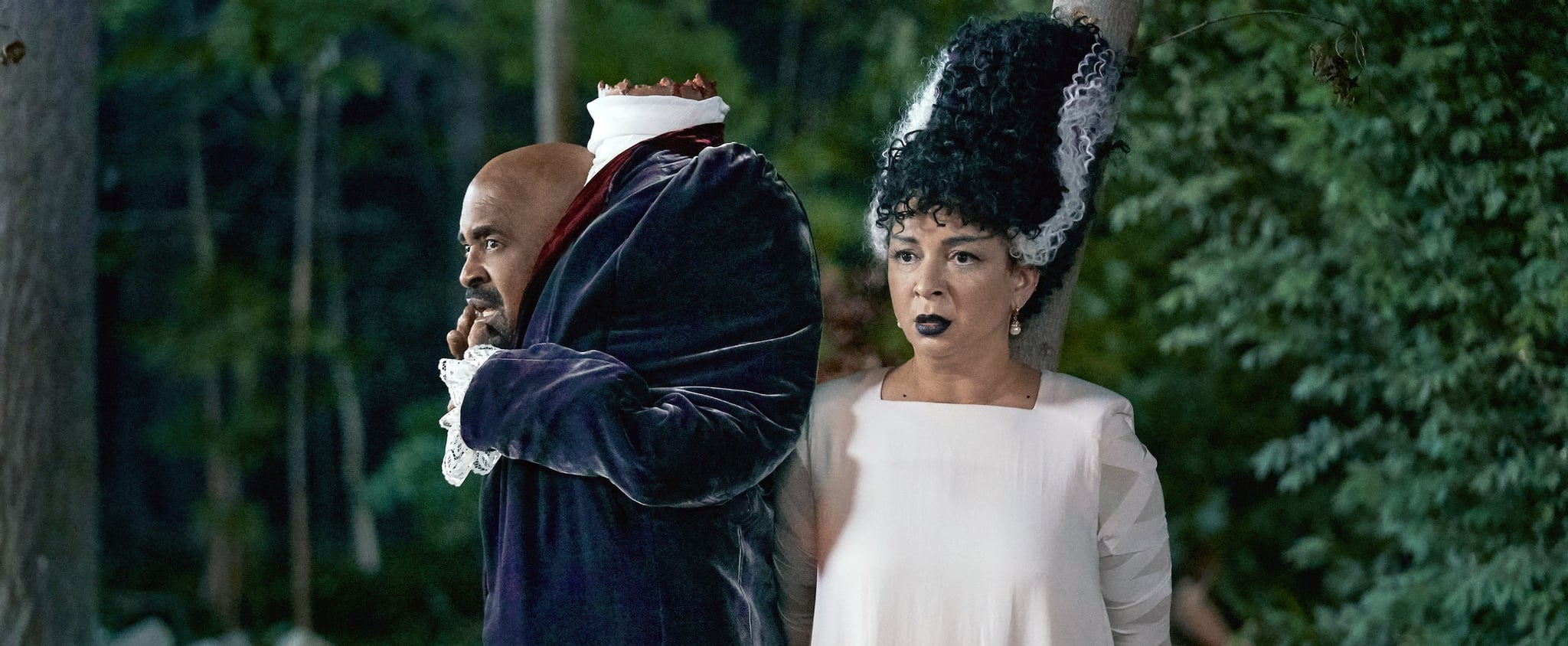 (Image/ Source: popsugar.com)
They say it's not easy being cheesy, but it's a LOT of fun when you have the right partner! You might have poked fun at people who have their other half as their phone background, but if you're head over heels with your man, you might have gone one step further and changed your laptop background or WhatsApp photo to a picture of the two of you. Don't worry about it- just embrace the cheesiness!
23. Everyone loves him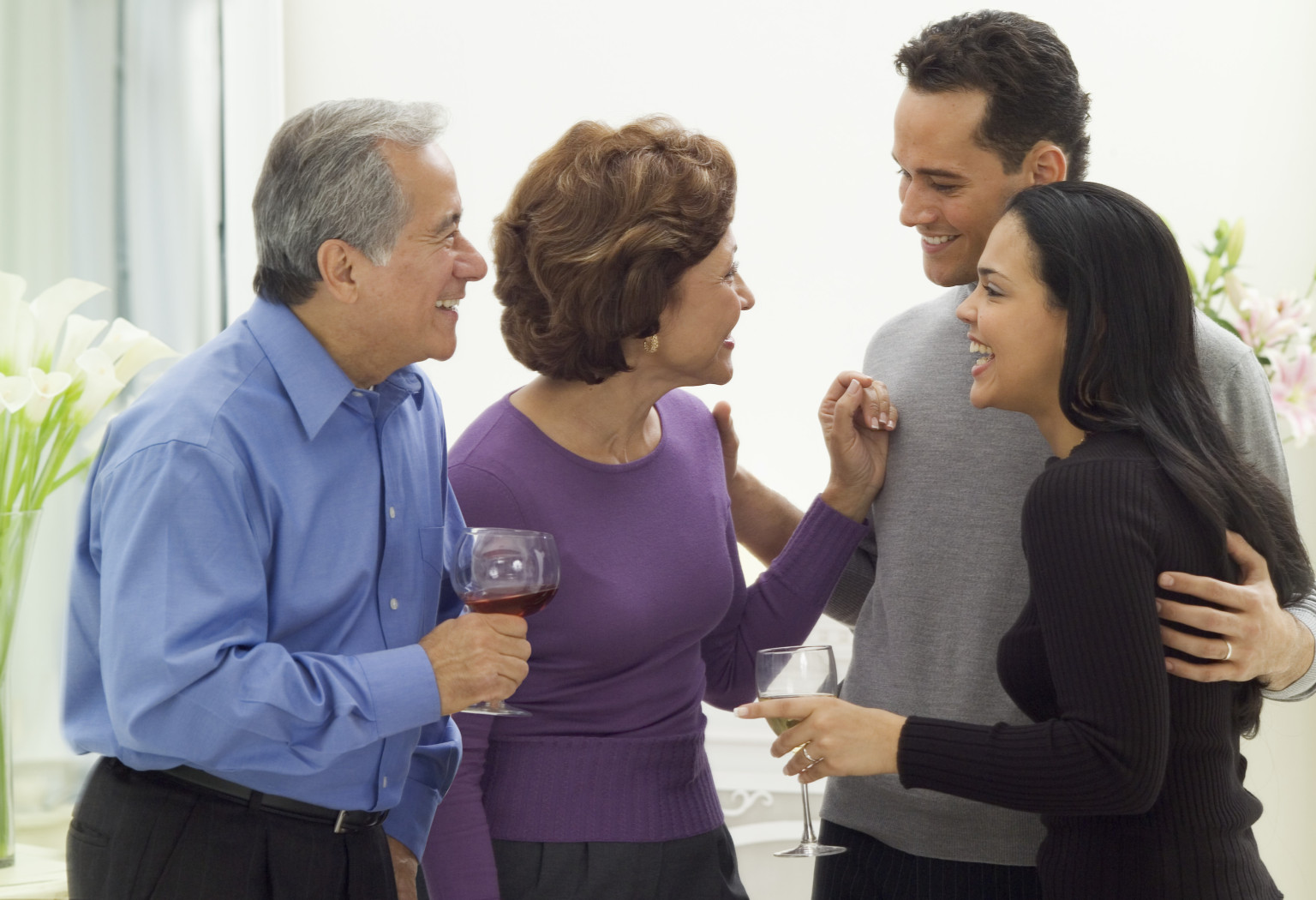 (Image/ Source: blog.loveawake.com)
If someone's really right for you, it's a very promising sign if everyone in your life loves him as much as you do. He should get on super well with your family and friends, and meet their expectations. This is a make-or-break for a lot of relationships and marriages, so make sure your loved ones are definitely on side!
24. The little things make you smile
(Image/ Source: verywellmind.com)
A really good sign for marriage is when you embrace all their little quirks. That little smile they have when they talk about something they love. The way they answer the phone, or chat on their Zoom calls when they work from home. These little things are what make them who they are, and instead of making you roll your eyes, you should love them!
25. You like to have private moments
(Image/ Source: blitzneisser.com)
We know there are a lot of couples out there that share every tiny detail of their relationship on social media. But the fact is, the happiest couples don't need to do that, and enjoy private moments together. It's obviously nice to share updates on social media now and again, but some things should just be for the two of you to share- nobody else.
26. You're willing to make effort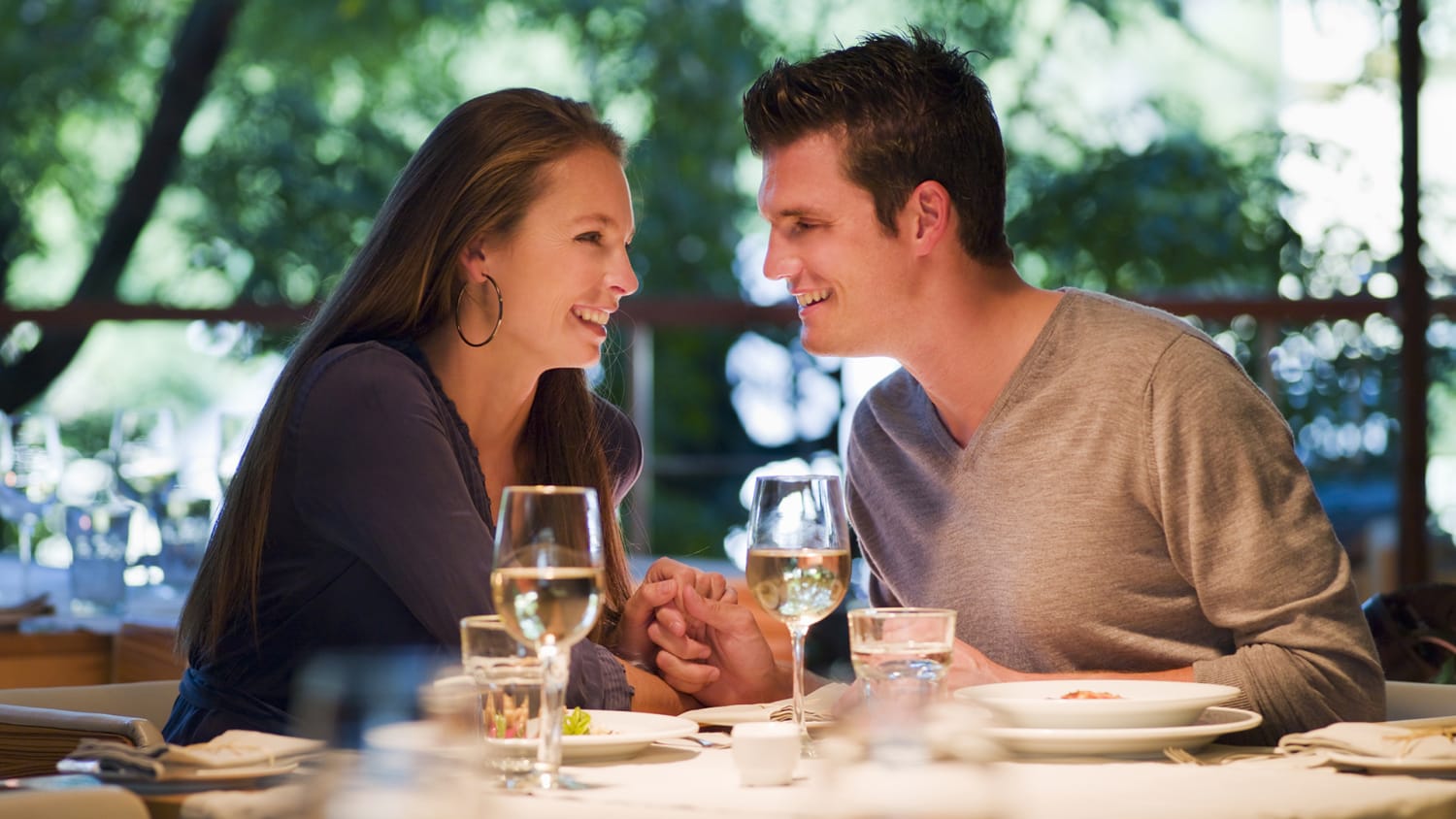 (Image/ Source: today.com)
If you're both willing to put the effort into your long-term relationship, it shows you're cut out for marriage. Like a lot of married couples will tell you, marriage takes effort, but it shouldn't
feel
like effort. You should be able to take the rough with the smooth and go out of your way for your other half.
27. You feel lucky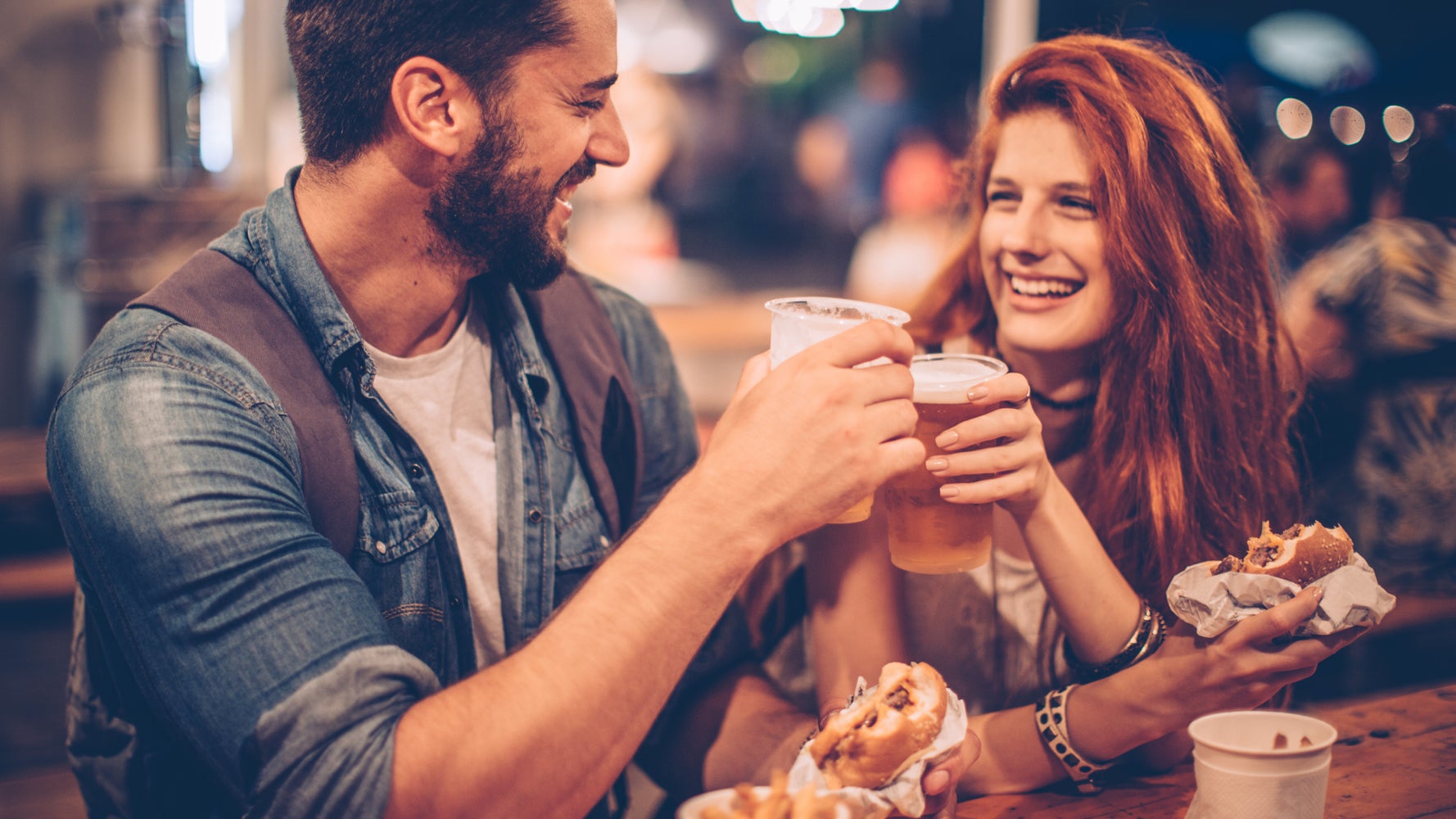 (Image/ Source: huffpost.com)
If you're going to get hitched at some point, you'll want to feel lucky in what you have. So if you're feeling like that with your current partner, it's a great sign. Out of the millions and millions of other people on the planet, you've managed to find your soulmate- someone who is just as weird as you are!
28. Things should feel natural
(Image/ Source: insider.com)
If you've found your soulmate, things should feel easy and natural in your relationship. Things do take a
bit
of effort, but your relationship should never feel like you're climbing a mountain. A happy, long-lasting relationship means it should be effortless and easy to spend time with them, and things between you will progress naturally.
29. You know that you're still two seperate people
(Image/ Source: thoughco.com)
While it's super important that you can do things together, it's just as important that you can do things separately too. Too much time together can feel a little suffocating, so make sure you're both able to do your own thing now and again. This is a much healthier approach to a long-term relationship!
30. They help you become the best person you can be
(Image/ Source: premiumtimesng.com)
Nobody's perfect, but we always want to improve ourselves. If your partner brings out the best in you and encourages you to be the best version of yourself, it's a really good sign that they're the right person for you! This kind of commitment is a solid foundation to help you grow together throughout your marriage.
31. The Kind Or Protective Gestures He Does
Image Source / Murder is EverywhereHe holds the door for you, he opens the car door for you, he makes sure he walks closer to the road than you or goes down in front of you on the staircase in case you fall so he can cushion you... you know, that kind of thing. Keeper material.
32. He Takes Care Of You Physically, Mentally And Emotionally
Image Source / MediumIt's one thing just to 'take care of you', but to make sure that absolutely every single one of your needs are met is something truly special. He cares about your mental and emotional health as much as he wants to see you physically healthy. Just a good all-rounder.
33. He Pays For Everything
Image Source / Serious EatsThis isn't so much the 'oh if he spends a ton of money on you he's a keeper' because it isn't about gold-digging - it's more about the fact he's actually happy to spend money spending time with you, and on you, that's a great sign for the future.
34. He Shows Up On Time - Every Time
Image Source / Labour and WaitHe arrives on time exactly where he said he'd be, when he said he'd be - he never leaves you waiting, he makes sure to leave early just in case and standing you up - whether accidentally or otherwise - just isn't a viable option I'm afraid.
35. He Makes You Feel Safe
Image Source / The Good Men ProjectThere's just something about the way you feel when you're with him. And not just a sort of physical safety, but an emotional safety in that he's never gonna hurt you (and never gonna let you get hurt). He may also make you feel safe about the future and avoid uncertainty.
36. He Keeps Your Secrets
Image Source / Scientific AmericanIt's one thing to trust your partner, but a whole other ball game when you just know he'll protect your secrets with his life. If you want to offload on him about something - and especially other people - you just know that he'll never go off and tell all his mates about what you've said.
37. He Actually Wants To Spend Time With Your Family
Image Source / Merriam-WebsterA lot of partners can willingly go to family events when you ask them or be happy to go to your family dinner when they're invited. But it's a huge difference when they actually want to make arrangements to see your family more, like prompt you to ask them to dinner or when he's gonna see your family again.
38. And Your Friends, Too!
Image Source / HuffPostAnd this applies to your friends, too. The people that are most important to you in the world are going to be your family, friends and him, so the fact he's actually willing to spend time will all the people you love is a winner.
39. He Has A Genuine Interest In Things You Care About
Image Source / The New York TimesHe doesn't just pretend to be interested or pretend to listen, he actually is. And not only that, but he goes out of his way to find out more on your behalf about your interests, even if he's not interested himself. Like 'I have no clue what all this means but I found this crochet pattern for you'.
40. He's Been Honest With You From The Very Beginning
Image Source / LooperHe's been 100% with you from the very start. He's never even told a white lie, like pretending he likes the same food as you on a first date to make a good impression - he's just always told the truth and made sure you never thought he was lying about anything.
41. He Always Keeps His Word. Always.
Image Source / Ladue NewsIf he gives his word, he's proven time and again that he means it, your entire relationship. And now that you know that, you just know any future times he gives his word, he's going to keep it. So you know you have that complete trust and dependability on him.
42. He Actually Talks About The Future
Image Source / Psychology TodayAnd not just because you prompted him - he actually brings up the subject himself, and seems to actually want to discuss your future together without you having to worry or drag it out of him. The future to him is an open topic he'll happily discuss, even if he doesn't know where the future leads.
43. Loving You Doesn't Scare Him
Image Source / MediumThere's nothing wrong with being scared when you're in love or realising that you're making a commitment, but it's always a good long-term sign when the idea of loving you and being with you forever doesn't scare him even in the slightest.
44. He Makes You Feel Like The Only Person In The World
Image Source / Whitehouse Primary SchoolWhen your eyes meet he makes you feel like the only person in the room and all that jazz. He focuses on you when he's talking to you, he makes decisions based on you, and he always puts your needs first. That sort of thing.
45. Ex Who?
Image Source / www.self.comEven in the happiest of relationships your mind can wander back to a past relationship, or maybe you're comparing your new bae to an ex you loved and lost. But with this person, you don't even remember your ex - they eclipse everyone you've ever known, and no ex compares.
46. He Still Makes You Feel Nervous (In A Good Way)
Image Source / Merriam-WebsterWe mean those adorable little butterflies when you're excited to see him again after a trip, or maybe you've bought a new outfit and you're nervous to show them. All the cute little nerves are still really special because it means you care.
47. He's Constantly Trying To Prove That He's The Lucky One
Image Source / Villa del Palmar CancunYou're always telling him how lucky you are to have him, but he's about ready with a PowerPoint presentation to show you exactly why he's the lucky one and why he's lucky to have you. He lives in awe day after day that he found someone like you!
48. He Buys You Things (That Aren't An Apology Gift)
Image Source / Country Living MagazineHe doesn't just buy you things when he thinks he's done wrong and picks up some flowers at the gas station. He buys you gifts that actually mean something and just because he wants to say he loves you - it doesn't even need to be your birthday or anniversary, either.
49. He's Eager For Phone Calls
Image Source / UnsplashYes, in this day and age, messaging is where it's at, but if he's actually willing to sit there and have a long phone call with you because he simply wants to hear the sound of your voice, that's a very good sign. Phone calls can be extra special in this modern world of texting (and sexting).
50. If He Has To Cancel, He Makes It Up To You
Image Source / www.self.comIt's not just a 'sorry babe I have to cancel, we'll do something another time, yeah?' and then it never happens, with him it definitely happens - with interest - to make up for missing the original plans. He'll want to make it up to you and enjoy that time with you that was cancelled.