30 Secrets No One Knows About The Waffle House
1. The founders were neighbors

Image Source: Reddit
During the mid-1950s, two neighbors, Joe Rogers and Tom Forkner, were employed by different companies. Joe Rodgers was employed at the Toddle House chain, while Tom Forkner was employed at a real estate agency. The two decided to establish a restaurant. This decision led to the Waffle House restaurant opening on Labor Day in 1955. It is situated in Avondale Estates, Georgia.
2. Keys are not hidden in cement

Image Source: Reddit
There is a famous myth that concerns the waffle house. Some people believe that the keys to the waffle house are kept under the cement. This false belief is based on the fact that Waffle House is rarely closed; it works 24 hours a day. That is not true because the keys are kept where the staff can see them; they are not buried in the ground, as some say.
3. There Is a waffle house museum

Image Source: Reddit
Do you remember the very first Waffle House in Avondale Estates? It is now a museum where anyone can learn about the history of Waffle House. To visit this museum, you first need to make an appointment. You can see what the restaurant looked like back when it started because it still looks the same. This museum also displays things from Waffle House's history that cover the last 60 years.
4. Confusing Rules

Image Source: Reddit
In some Waffle House locations, there have been incidents where some of the established rules have led many customers to feel that they are treated unequally. These rules have also caused a lot of confusion and even raised some concerns about the fairness of rule enforcement in the waffle houses. These unfair rules have decreased customer loyalty, leading to low sales.
5. Unhappy Workers
Image Source: Reddit
Several workers on some Waffle House spots have complained about their workplace situations. According to the workers, their complaints are based on the fact that they haven't found job satisfaction. These may be caused by different reasons such as their working conditions, management style, low salaries, lack of work-life balance, and excess workload.
6. Not So Clean

Image Source: Reddit
Cleanliness is key to a successful restaurant business. Some customers in some Waffle House restaurants have complained about the dirt they saw in the restaurants, especially the restrooms and tables. Many reports suggest that these restaurants have struggled so much to ensure excellent hygiene. It has raised concerns about the overall sanitation practices at these locations.
7. Unsafe

Image Source: Reddit
An insecure workplace creates a toxic work environment. In certain Waffle houses, employees often feel unsafe, especially those working the night shift or leaving work late. It creates an environment where employees may not always feel secure while performing their duties; thus, they lose focus and reduce productivity. Some have resigned due to this.
8. Problems with Pay

Image Source: Reddit
There have been some reports from people suggesting that Waffle House occasionally fails to compensate its workers adequately. Some employees have regularly voiced their concerns about receiving insufficient pay for their work. Most even complained that the standard compensation for similar job roles in other restaurants pays better. It has affected employee productivity.
9. Getting Sick

Image Source: Reddit
Some customers have reported falling ill after eating at some Waffle House spots. These incidents have raised concerns about the food safety practices at those spots. According to some reports from sick individuals, some foods served at these spots may have been rotten or unclean. It eventually led to adverse health effects for some of the sick people.
10. Upsetting Actions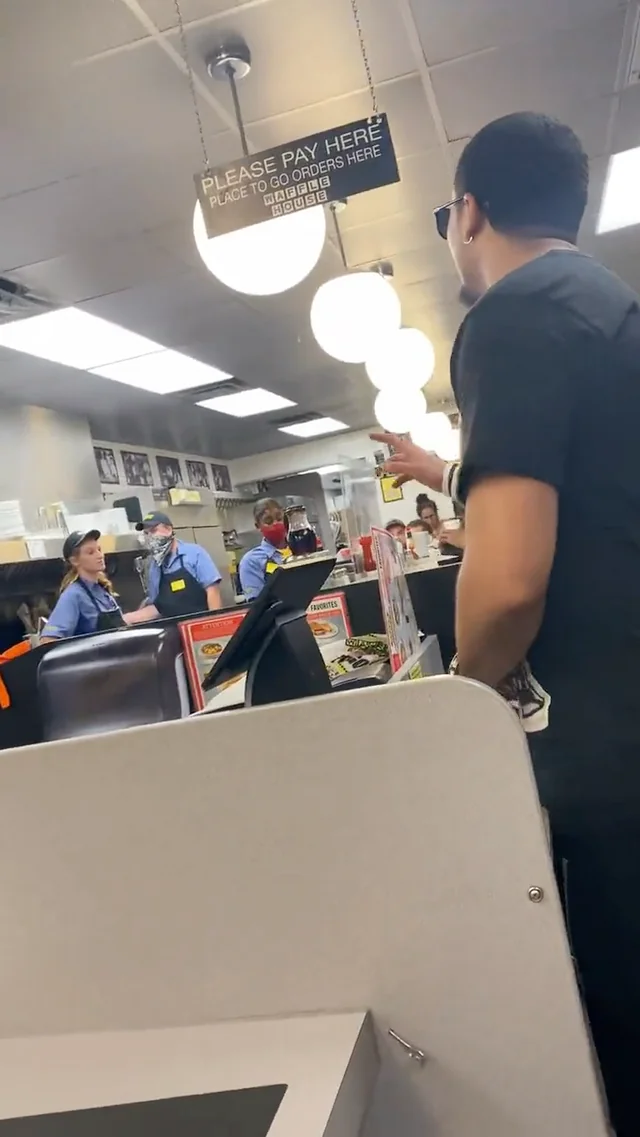 Image Source: Reddit
Workers are expected to be utterly professional and polite to the customers they are serving to build customer loyalty. There have been instances where both customers and employees engaged in fights and other disrespectful actions that caused distress to others. Some workers may have brought their spouses or lovers to their workplace, making customers uncomfortable.
11. Secret Menu Items

Image Source: Reddit
The Waffle House conceals several culinary delicacies from the standard menu available to devoted customers and knowledgeable employees. Only those familiar with the hotel's offers know these hidden gems. Loyal patrons and insiders can enjoy a variety of delicious delicacies that go beyond the usual cuisine. These secret inventions demonstrate the Waffle House's dedication to meeting the individual tastes of its customers.
12. Adherence to local regulations

Image Source: Reddit
The Waffle House is serious about upholding the law. They take care to carry out actions per local legislation wherever possible. This indicates that they consider what the government has to say about safety, cleanliness, and how they manage the restaurant. Even though you might not notice it, they put forth much effort to ensure everything is carried out properly behind the scenes. This dedication to abiding by the guidelines keeps the area secure and friendly for everyone who visits.
13. Leadership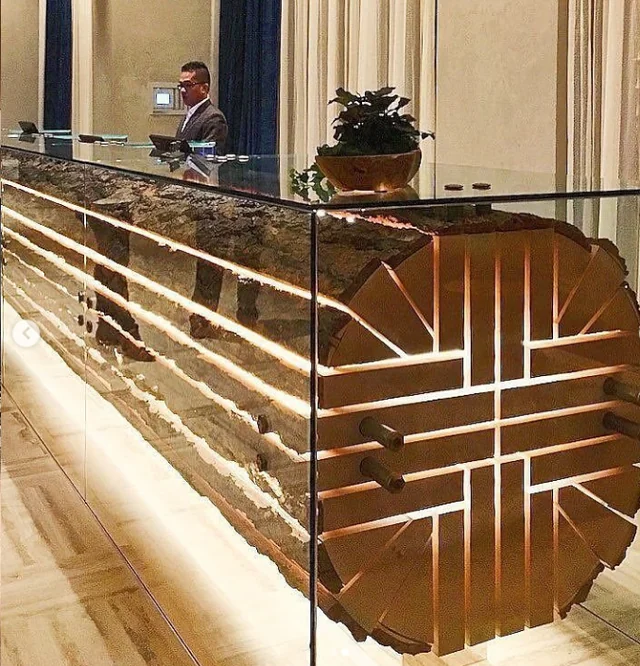 Image Source: Reddit
There has been a frequent turnover of managers in several Waffle House restaurants. Change in leadership impacts the consistency of management styles, decision-making, employee relations, morale, and overall operations. It underscores the importance of maintaining stability that ensures a smooth functioning and well-managed restaurant for employees and customers.
14. Mixed-up Orders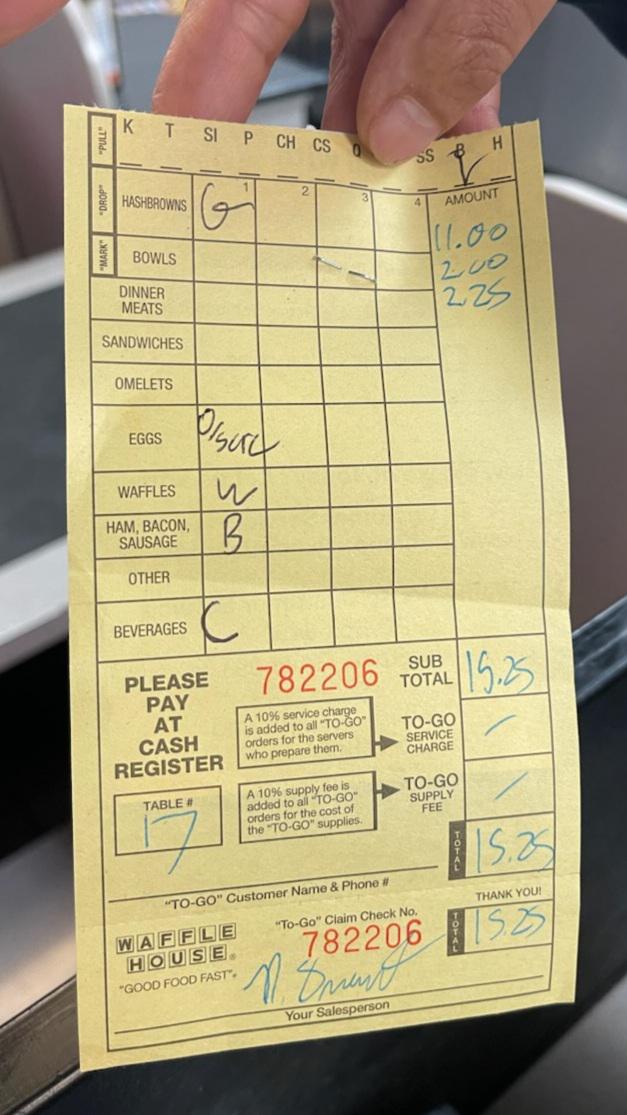 Image Source: Reddit
At certain Waffle House locations, there have been cases where customers have received incorrect orders. It's critical to correct any errors immediately. Addressing these issues is crucial to ensuring customer satisfaction and maintaining the business's reputation. Quick customer resolution systems will help, such as having on-site customer service personnel.
15. Owns Their Music Label

Image Source: Reddit
The Waffle House takes its commitment to music seriously enough to have its own record label. This label is comparable to a music-producing business. And what's this? They prioritize making country music. This means that Waffle House is more than just a place to get excellent cuisine; you can also listen to their own music, which is especially great if you like country music. It's extremely unusual for a restaurant known for breakfast to have its own record label producing a whole different genre of enjoyable music.
16. Too Noisy

Image Source: Reddit
In certain Waffle House locations, noise levels have been notably high, making it challenging for customers to engage in conversations. This issue underscores the importance of maintaining an ambiance conducive to hotel meetings, talks, family meals, and company events. It's hard to enjoy a meal while listening to loud music. They should consider measures to control noise.
17. Inadequate healthy Choices

Image Source: Reddit
Some individuals have expressed that specific Waffle House menus lack a variety of choices that align with their preferences. These menus have been criticized for not offering options catering to these customers' particular tastes or dietary requirements. Addressing this concern could involve expanding menu offerings to accommodate diverse, healthy foods and ensuring customers a more satisfying dining experience.
18. Secret Spice Blend

Image Source: Reddit
Waffle House uses a special spice mixture for their hash browns that is maintained a closely guarded secret. This spice blend is a highly guarded secret that only a select few are aware of. It's like a secret recipe that gives the hash browns a distinctive flavor. For those who work there, it functions somewhat like a private club because they don't divulge the specifics to outsiders. Customers love returning to Waffle House for more hash browns because of this special blend, which gives them their delightful and distinctive flavor.
19. Parking Problems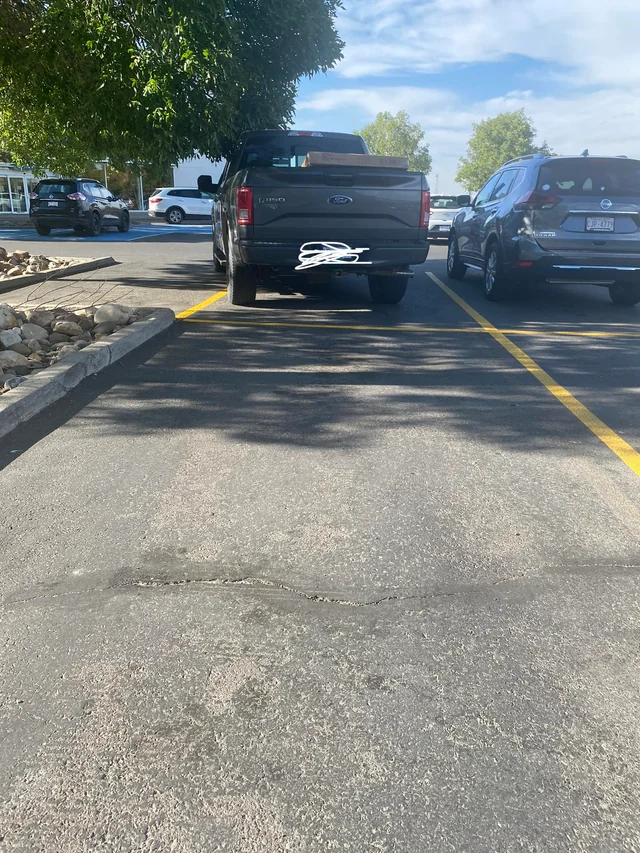 Image Source: Reddit
Locating a parking spot near certain Waffle House restaurants has proven to be a challenge for many individuals. They do not provide ample parking spaces for their customers. This situation highlights the importance of ensuring convenient parking options for customers to enhance their overall dining experience and minimize the inconvenience of searching for parking when visiting these restaurants.
20.Uncomfortable Seating

Image Source: Reddit
In several Waffle House locations, patrons have encountered discomfort due to uncomfortable chairs or tables. In these specific places, the seating arrangements have not been conducive, thus affecting the overall enjoyment of customers. Ensuring that seating arrangements are comfortable and spaced out is essential to creating a pleasant atmosphere for patrons.
21. Broken Equipment

Image Source: Reddit
In certain Waffle Houses, instances have occurred where essential equipment like coffee machines or stoves have experienced occasional breakdowns. They have faced challenges in maintaining the consistent functioning of the equipment. Regular maintenance ensures that essential equipment remains operational, allowing smooth operations and uninterrupted service.
22. Sweet Secrets of Waffle Syrup

Image Source: Reddit
Waffle House uses a special syrup, not just any syrup. It's a unique sort that gives your dish a sweet flavor. It's intriguing because they don't discuss the process of making it, so it's like a secret recipe. Your waffles and pancakes taste even better with this syrup. People adore how it makes their dinner delicious, even though they don't speak much about it.
23. Sausage Secrets

Image Source: Reddit
Waffle House has its kind of sausage that's made just for them. They have a special recipe for their sausage. This recipe is unique and created especially for Waffle House. It's like having a secret formula that makes their sausage taste different and extra yummy. So when you have their sausage, you're trying something you can only get at Waffle House.
24. Old Décor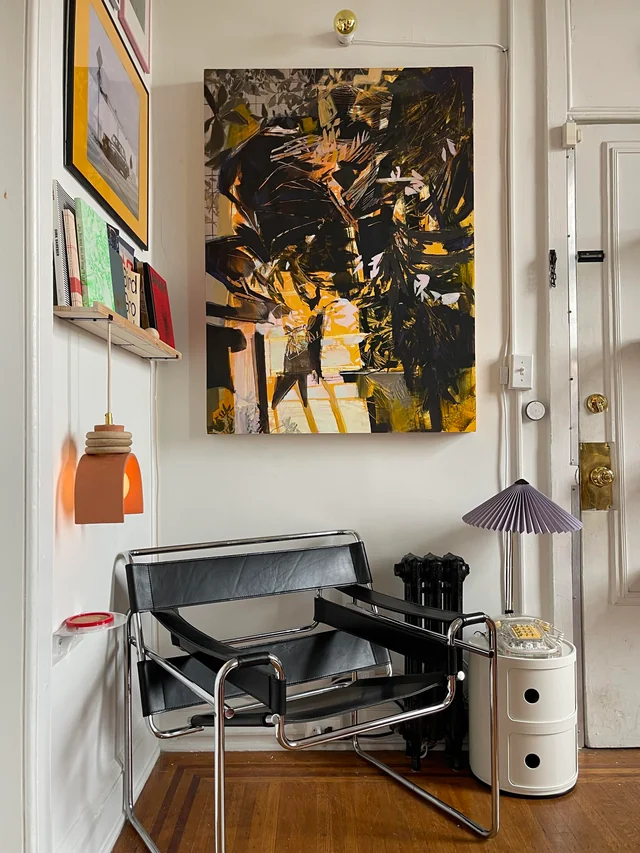 Image Source: Reddit
In a few Waffle House locations, patrons have observed that the decorations appeared outdated and visually unappealing. Some décor are not well-maintained or aligned with modern aesthetics. Maintaining attractive décor is essential to create a welcoming ambiance for customers, leaving them with a positive impression. It increases customer visits and loyalty.
25. No Freezers

Image Source: Reddit
In Waffle House, nothing is kept in a freezer. Instead, they start over with everything. When you place an order, it is immediately prepared using fresh ingredients. It's similar to cooking at home, where you utilize fresh ingredients rather than frozen ones. As a result, the food you receive at Waffle House is freshly prepared, which may enhance its flavor.
26. Toast Secret

Image Source: Reddit
At Waffle House, they have a clever way of making toast extra special. The toast is prepared using a special device to execute the incredible deed of writing "Waffle House" directly on the toast! Therefore, when you order it, toast arrives more than just plain. The words "Waffle House" are toasted onto it when it comes out. It's like getting a small note on your toast, which adds to the excitement and novelty of eating at Waffle House.
27. Egg-Cooking Magic

Image Source: Reddit
Waffle House has a unique way to make eggs just right. They use something they call a "grid," which is like a secret recipe for cooking eggs perfectly. This grid helps the cooks know precisely how long to cook the eggs so they turn out delicious every time. This hidden grid is like a guide that ensures your eggs are tasty and fluffy, and it's one of the things that makes eating at Waffle House so enjoyable.
28. Festive Holiday Tradition

Image Source: Reddit
Every year, Waffle House uniquely celebrates Christmas. They put up holiday decorations at their eateries. Like when you decorate your holiday home by hanging lights and ornaments. Waffle House wants to brighten up its locations visually and aurally for the Christmas season. This custom creates a welcoming and comfortable atmosphere in the eateries, allowing Waffle House to get into the Christmas mood.
29. World Records

Image Source: Reddit
The biggest Waffle House is located in Georgia. Numerous records have been broken by this Waffle House, which sets it apart. Because it is so large and distinctive, people come to this excellent Waffle House from all over. People find this Waffle House in Georgia fascinating because it bears several unique titles that give it some notoriety among the other Waffle Houses.
30. Unexpected Celebrity Visits

Image Source: Reddit
Famous individuals you see on TV or in movies visit Waffle House. Nevertheless, they don't always make a big deal out of it. Like everyone else, they eat in silence and enjoy it. Therefore, you'll sit next to someone you've already seen on the screen at Waffle House. Amazingly, even famous people want a quick and delicious lunch at Waffle House without fussing.