30 People Who Died Doing Something They Loved
By Jack Clark
1 month ago
Steve Irwin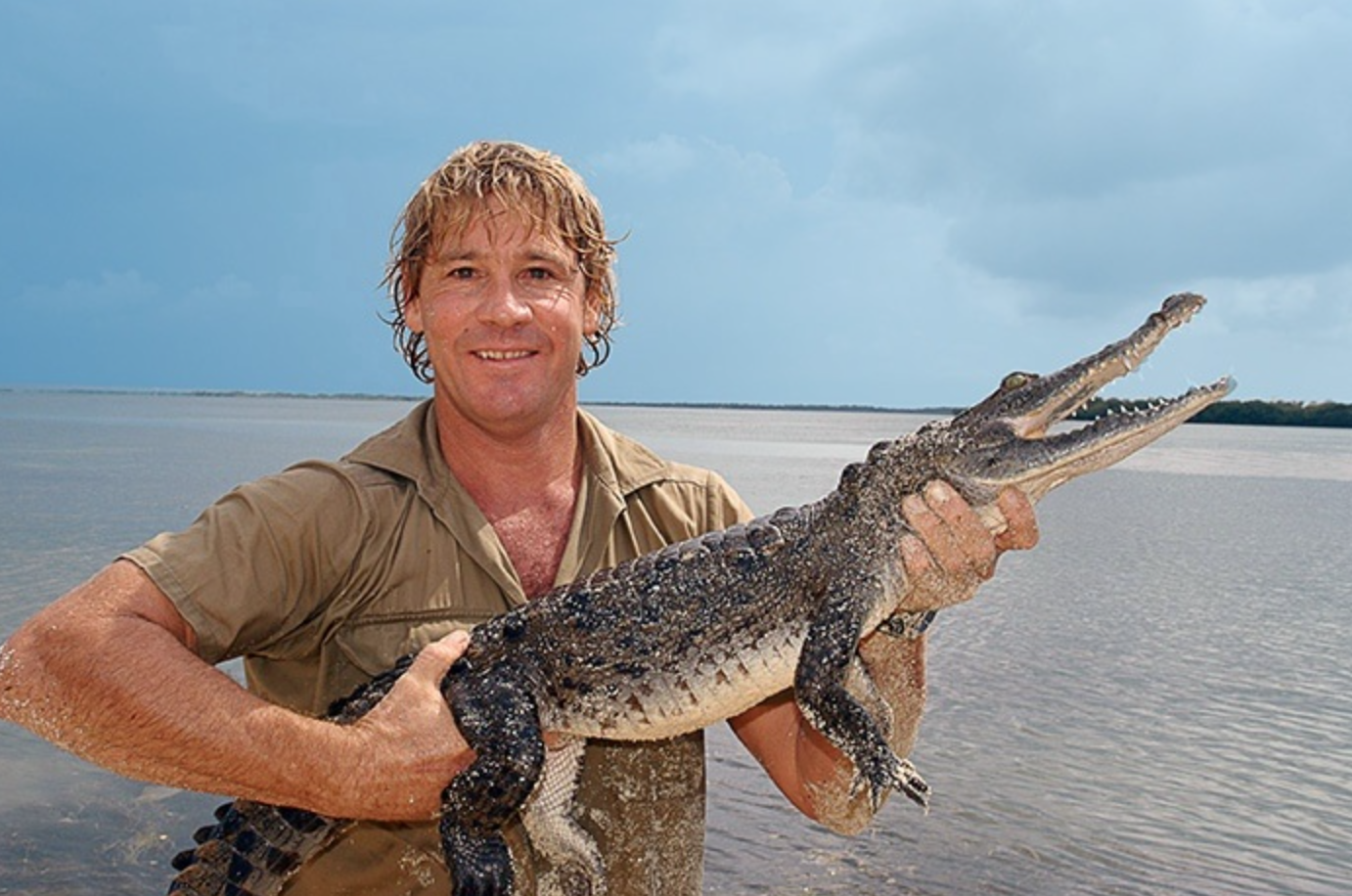 Image Source: Reddit
Steve Irwin, the beloved wildlife conservationist and TV personality, left an indelible mark through his fearless dedication to animals. Known for his contagious enthusiasm, he died doing what he loved most—working with wildlife. In 2006, while filming a documentary, Irwin encountered a stingray that delivered a tragic and unexpected fatal injury. His legacy lives on as an inspiration to protect and cherish the natural world.
Amelia Earhart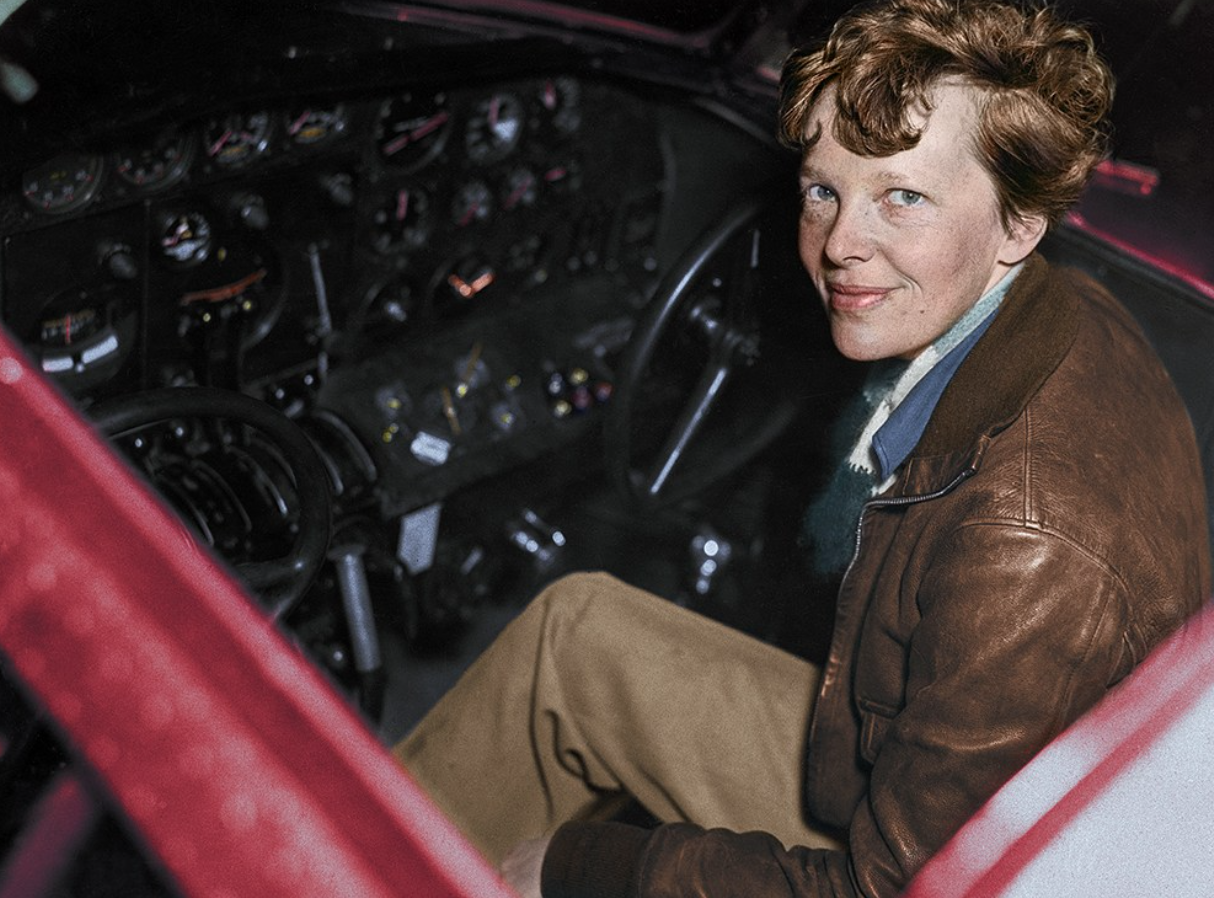 Image Source: Reddit
Amelia Earhart, the trailblazing aviation pioneer, soared toward the horizon with a passion that defied gravity's limits. Fuelled by her love for flying, she embarked on an audacious journey to circumnavigate the globe in 1937. Tragically, her final flight vanished over the Pacific Ocean, leaving an enduring mystery and cementing her legacy as a symbol of courage and ambition.
Ayrton Senna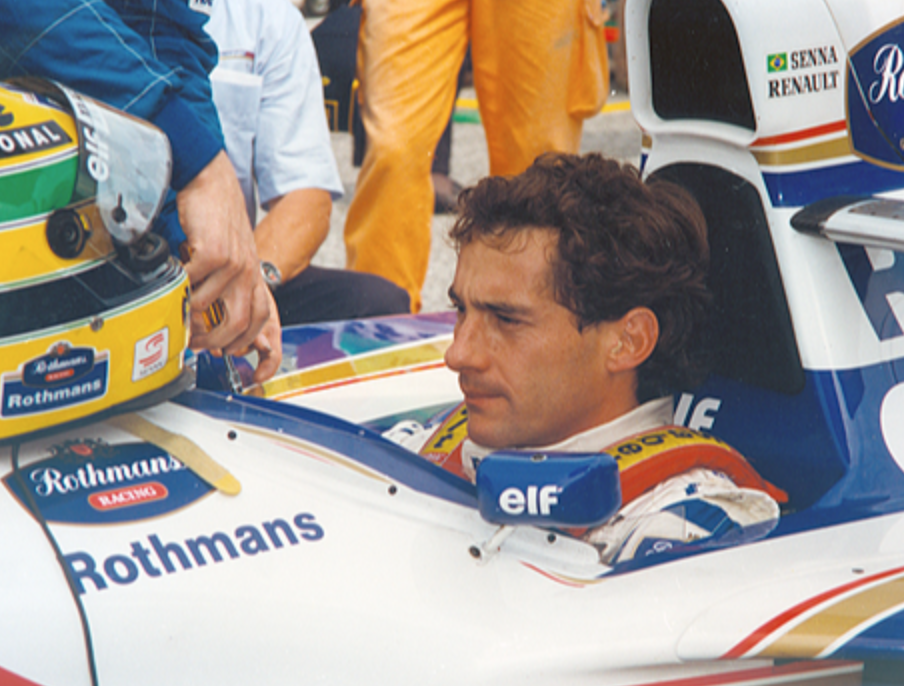 Image Source: Reddit
Ayrton Senna, the Formula One racing icon, ignited tracks with his unparalleled speed and determination. His passion for racing was matched only by his desire to push the limits. Senna lost control of his car at the San Morino Grand Prix in 1994. Even more tragically, his friend and fellow racer Roland Ratzenberger suffered fatal injuries in a similar fashion the day before during the qualifiers.
Christopher McCandless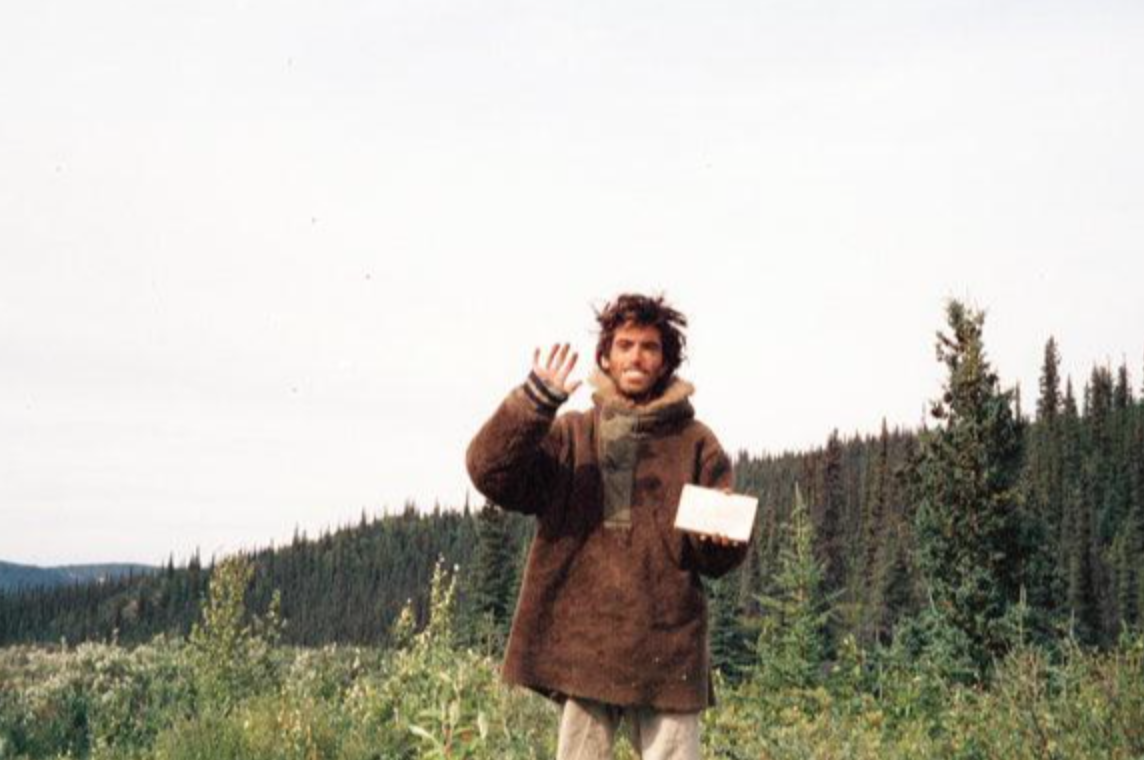 Image Source: Reddit
Christopher McCandless, the enigmatic adventurer immortalized in "Into the Wild," sought meaning in nature's raw embrace. Driven by wanderlust, he left behind a conventional life to explore the Alaskan wilderness. His quest for self-discovery ended tragically in 1992, as he succumbed to the unforgiving elements. McCandless' story reminds us of the power of exploration and the complexities of the human spirit.
Alex Lowe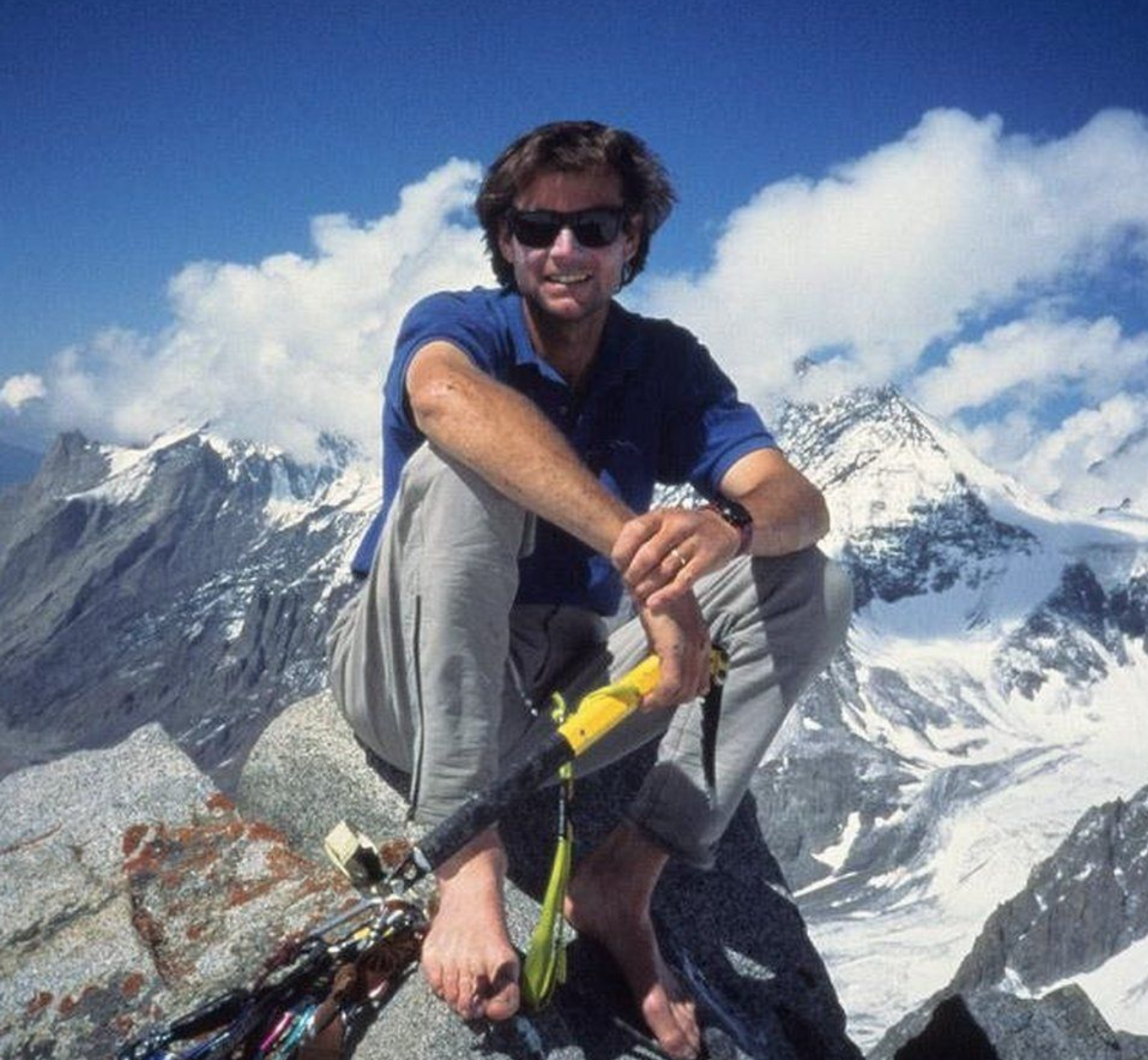 Image Source: BBC
Alex Lowe's mountaineering prowess carried him to the world's summits, embodying the spirit of fearless exploration. While climbing in the Himalayas in 1999, an unexpected avalanche tragically ended his life. Lowe's legacy endures through his contributions to the mountaineering community and his unwavering love for pushing boundaries, reminding us that the mountains demand both respect and awe.
Jane McGrath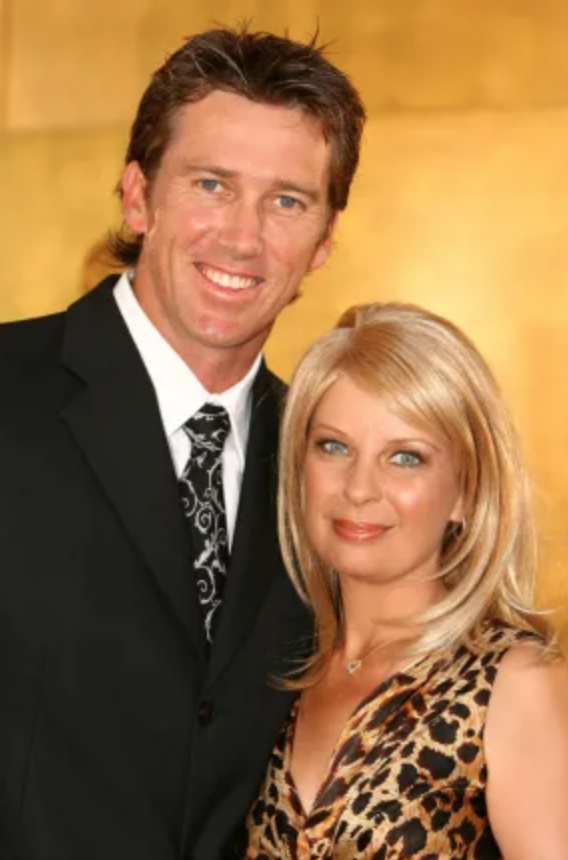 Image Source: The New Daily
Jane McGrath, the co-founder of the McGrath Foundation, dedicated her life to supporting individuals battling breast cancer. After her own journey with the disease, she championed awareness and raised funds for those affected. In 2008, cancer claimed her life, but her legacy shines through the foundation's work, offering hope and assistance to countless patients and families.
Dan Eldon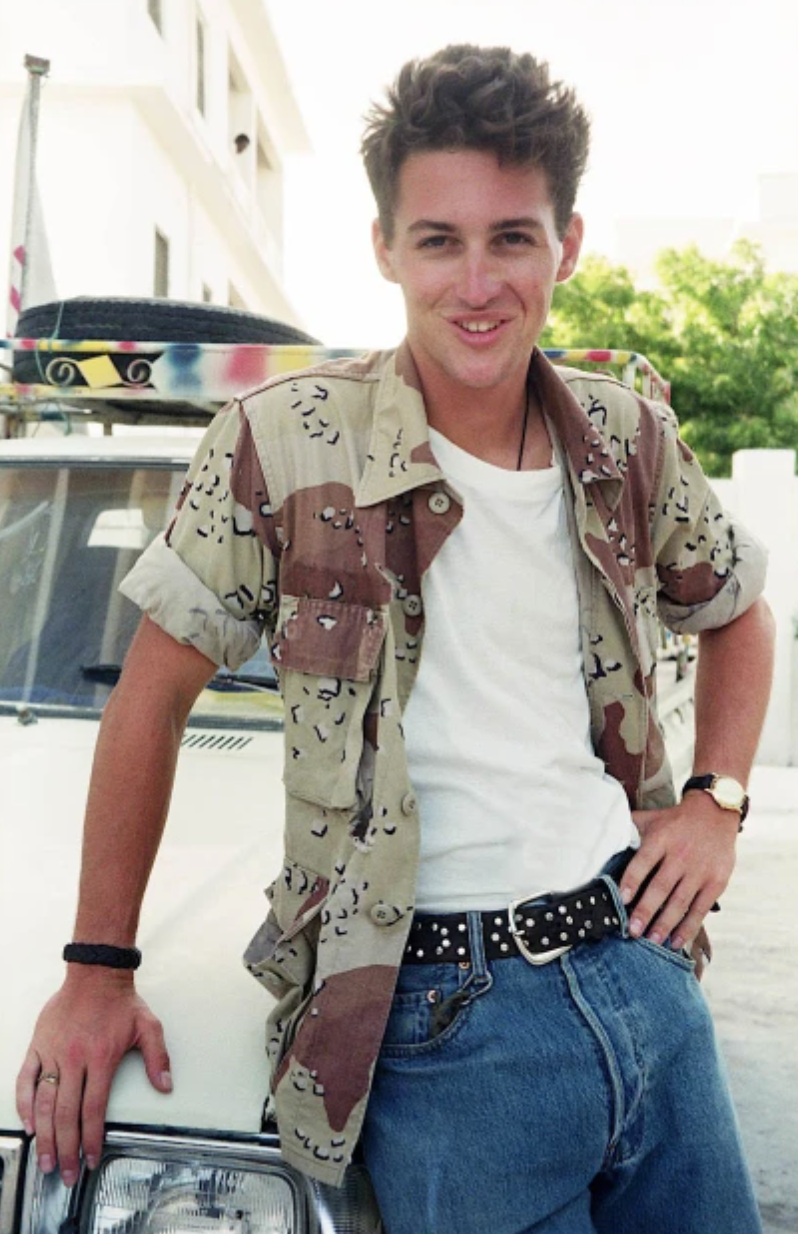 Image Source: CVZ Contemporary
Dan Eldon, a daring photojournalist, fearlessly captured the heart of conflicts around the world. Tragically, in 1993, while documenting the turmoil in Somalia, Eldon and his colleagues were killed in a violent attack. His legacy lives on through his powerful images and the inspiration he provides for those who use their lenses to expose truths that must not be forgotten.
Bobby Leach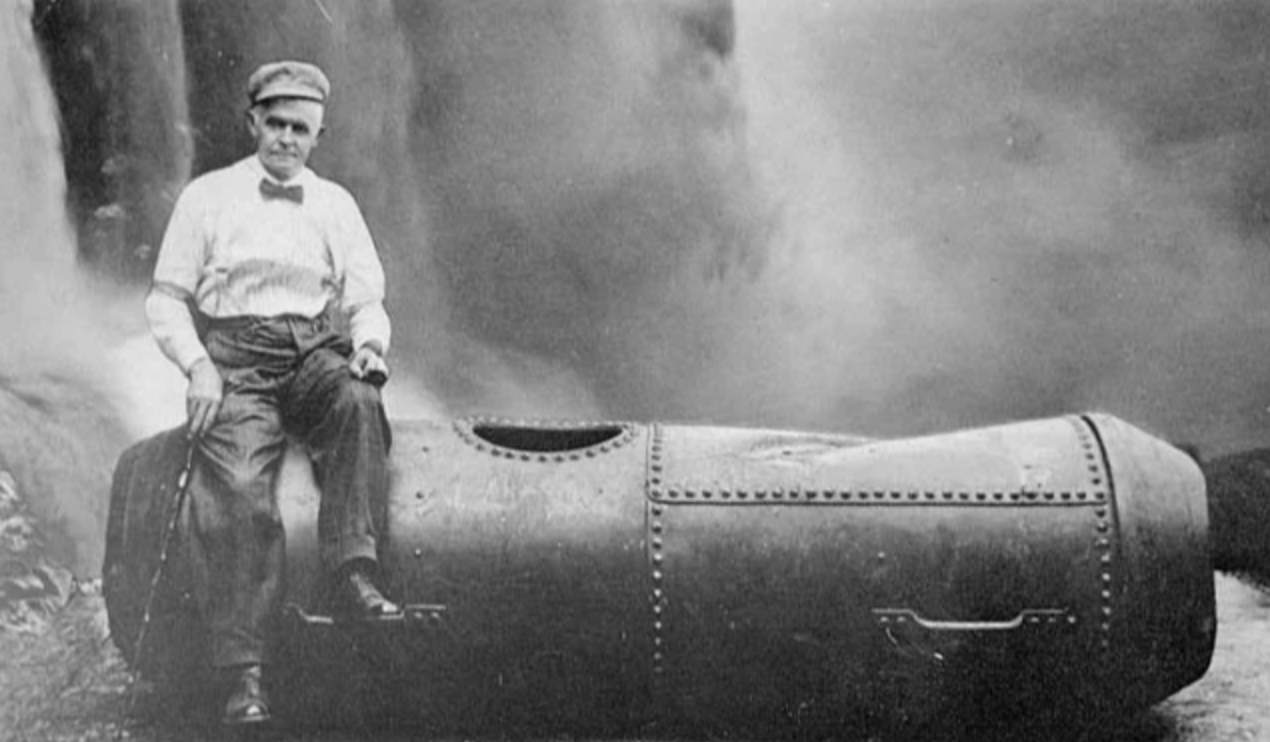 Image Source: Reddit
Bobby Leach's audacious spirit led him to challenge Niagara Falls in a barrel in 1911. While surviving the daring feat, he later met an unexpected end in 1926 after he had to have his leg amputated after injuring his leg from slipping on an orange peel. Leach's relentless pursuit of thrill remains a testament to the human drive to conquer the unknown, even in the face of remarkable risks.
Henry Moseley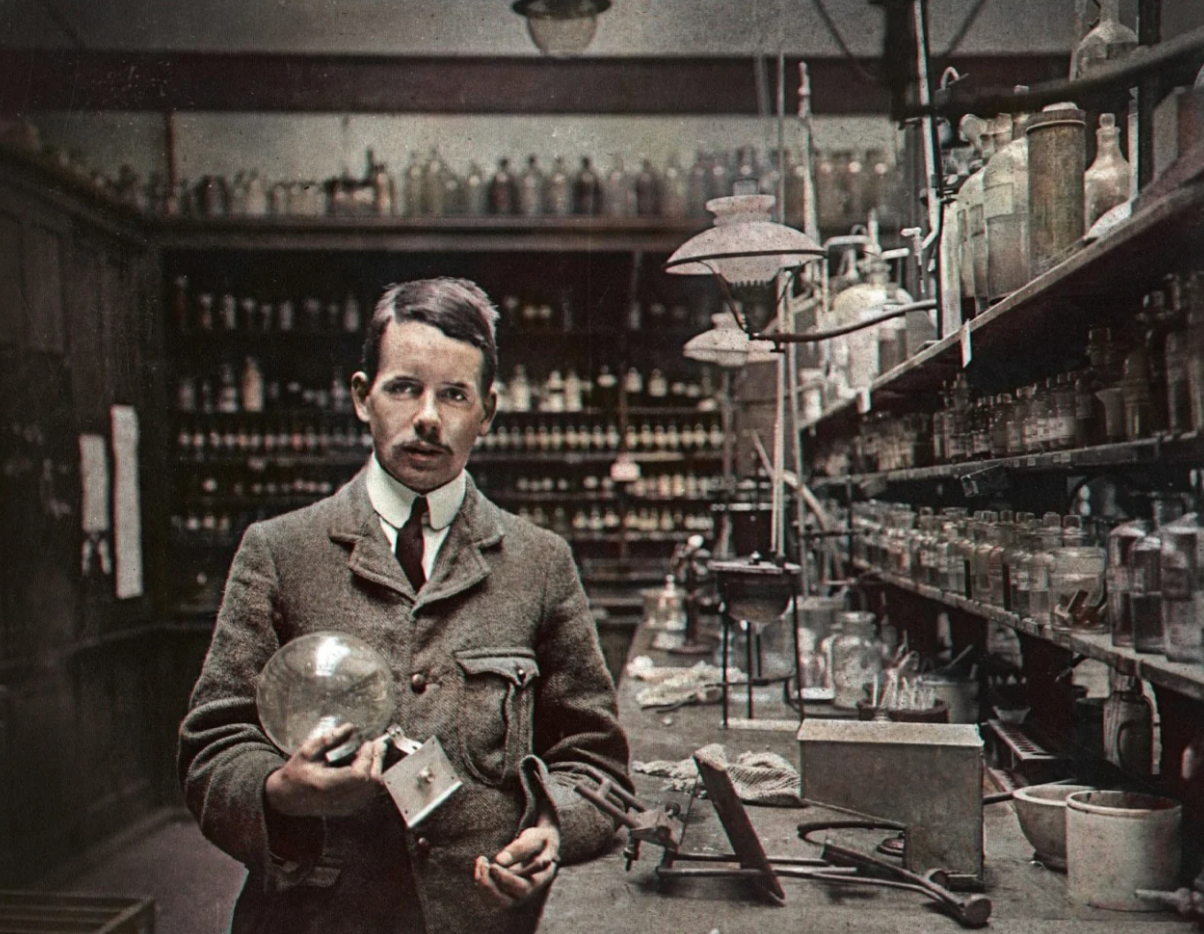 Image Source: Reddit
Henry Moseley, a brilliant physicist, made profound contributions to the understanding of atomic structure. His life was cut short during World War I when he served in the Royal Engineers. Moseley's groundbreaking work laid the foundation for modern atomic theory, a testament to his enduring impact on the field of science despite his life being tragically abbreviated.
Jim Fixx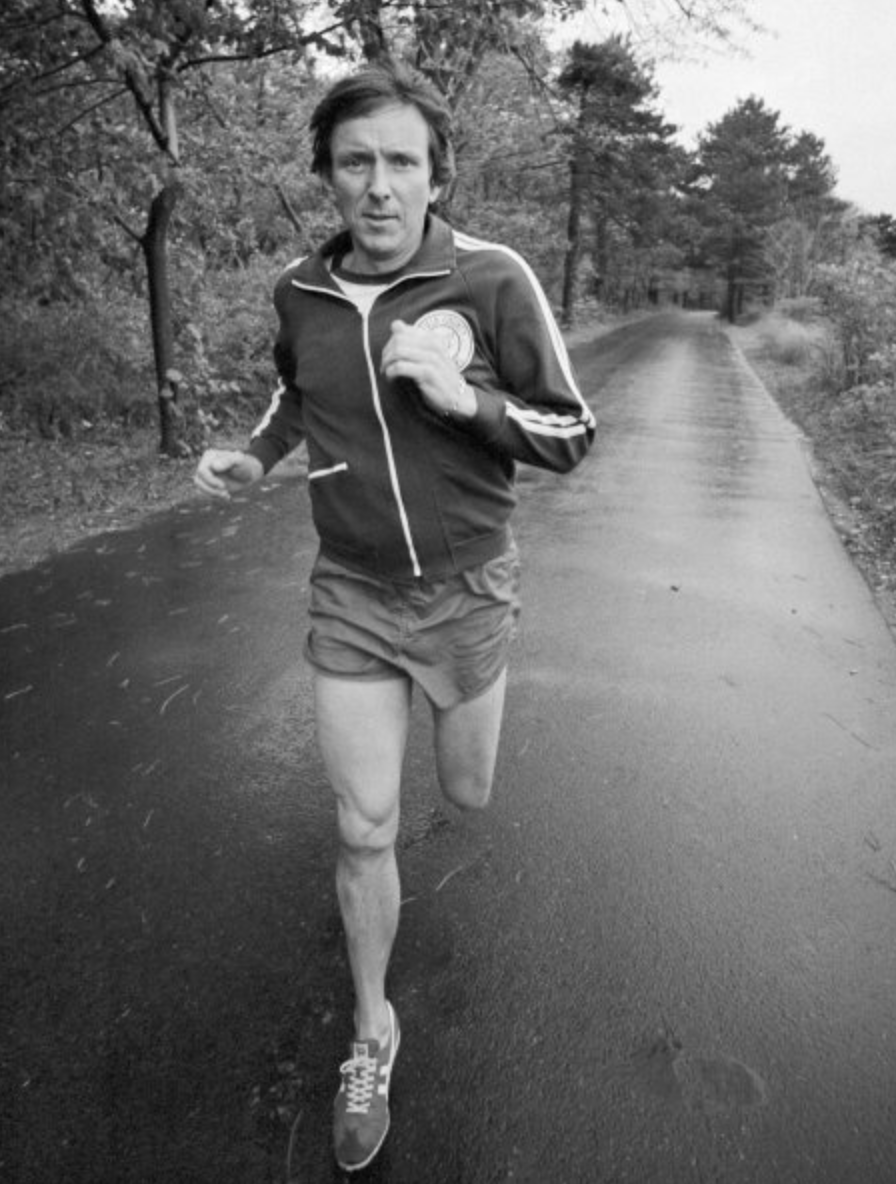 Image Source: AP News
Jim Fixx, a renowned author and advocate of running, transformed his life through exercise and inspired countless others to do the same. Tragically, in 1984, Fixx suffered a heart attack while jogging. Other than the running, apparently he lived a pretty unhealthy lifestyle and smoked like a chimney. Also, he had an enlarged heart, and heart attacks were common in his family.
Randy Rhoads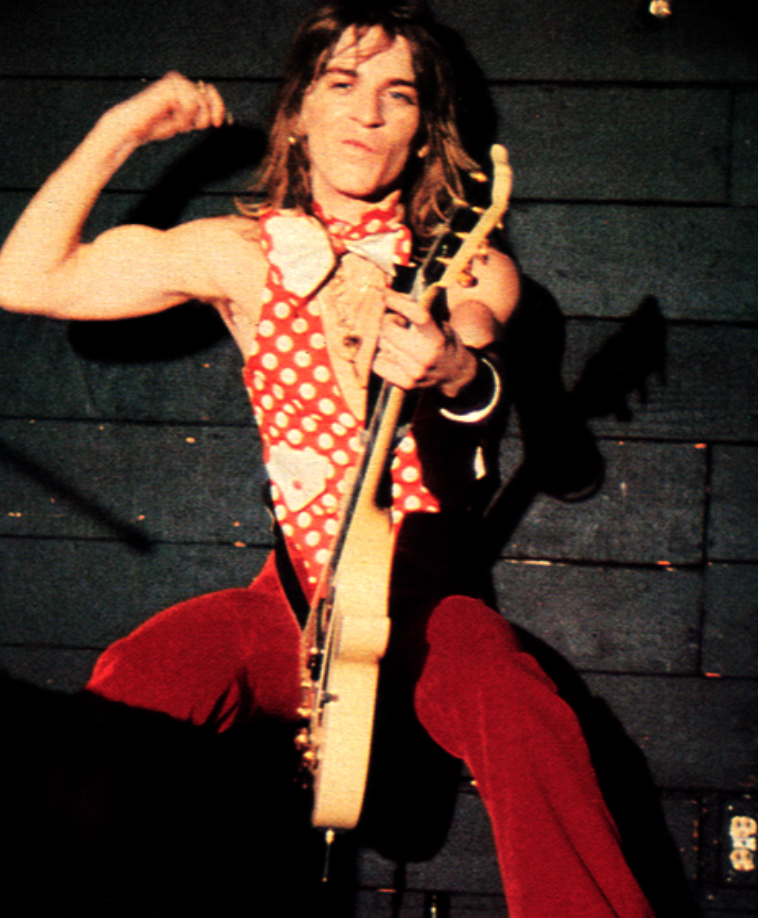 Image Source: Reddit
Randy Rhoads was a talented and gifted guitar player who played with Ozzy Osborne in the 1980s. However, his passion for performing reached a tragic crescendo in 1982 when he was onboard a plane that crashed. The pilot was messing around in the cockpit by trying to wake up the rest of the people on the tour bus by flying close to it and ended up crashing, killing everyone on board.
Isadora Duncan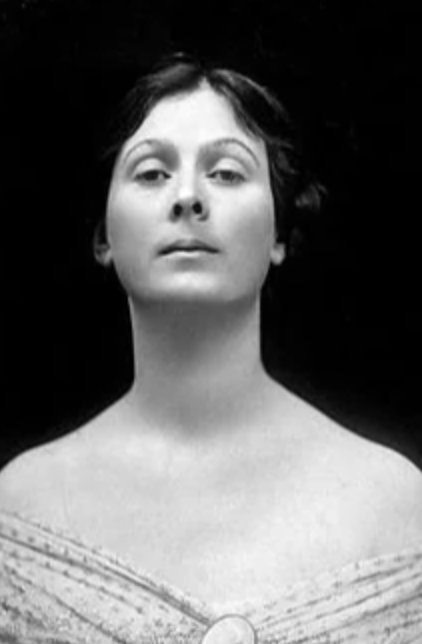 Image Source: Reddit
Isadora Duncan, a pioneering dancer, breathed life into her art with grace and fluidity. Tragically, Duncan met an untimely end in 1927 when, during a dancing performance, her flowing scarf became entangled in a car's wheel, causing a fatal accident. Duncan's legacy reminds us of the intimate connection between passion and the price some pay for their artistic expression.
Phillip Hughes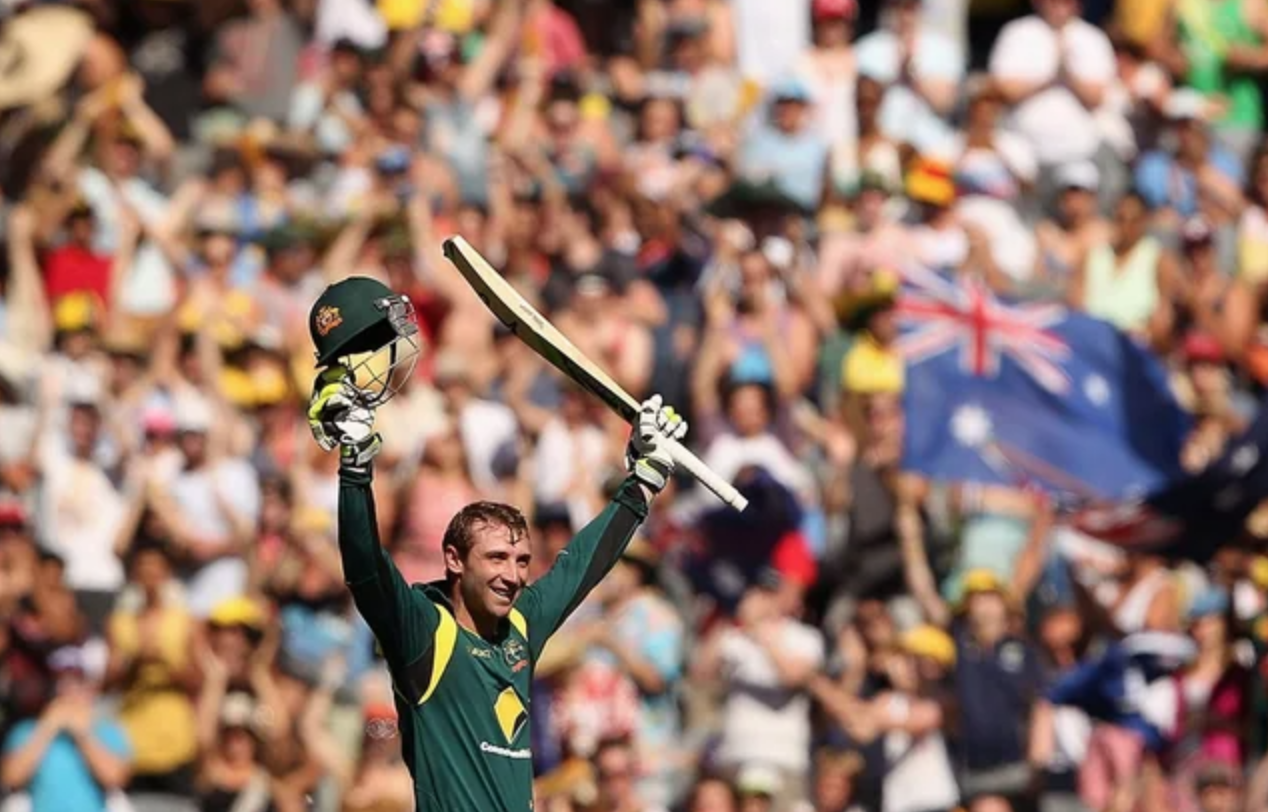 Image Source: Reddit
Phillip Hughes, a talented cricketer, showed promise on the field from a young age. In a heartbreaking turn of events in 2014, he was struck by a cricket ball during a match, unfortunately sustaining a fatal injury. Hughes' passing shook the sports community, serving as a harrowing reminder of the unpredictable nature of life and the fleeting nature of competitive pursuits.
Arland D. Williams Jr.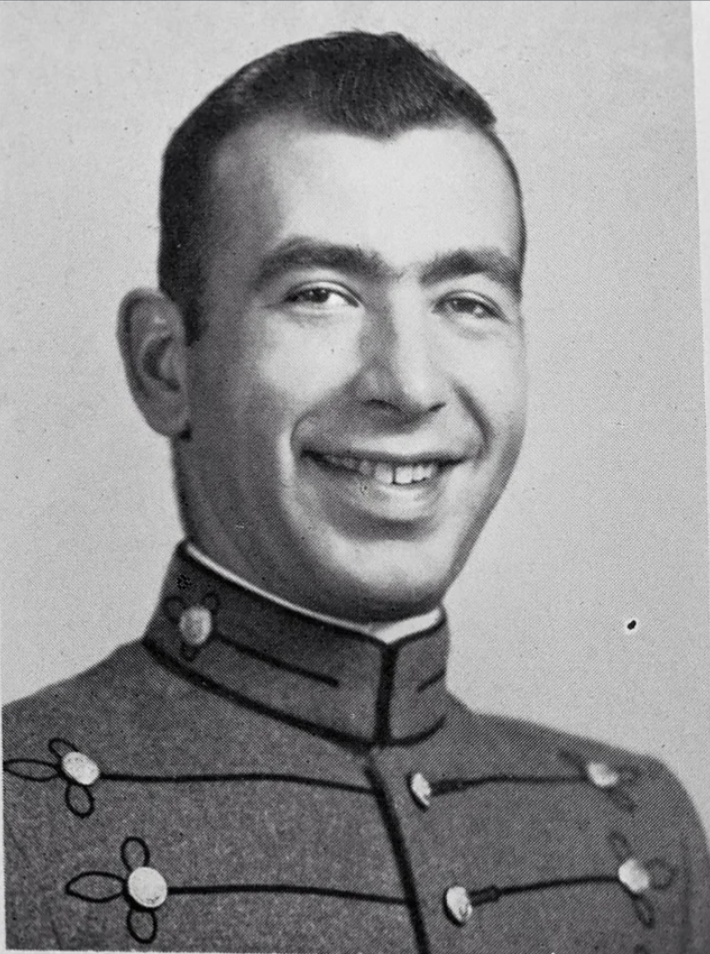 Image Source: Reddit
Arland D. Williams Jr., a banker with an unwavering sense of duty, displayed remarkable courage during a 1982 plane crash. As others were saved, Williams repeatedly handed his life vest to fellow passengers, succumbing to exhaustion and the cold waters. His selflessness in the face of danger remains an enduring testament to the strength of the human spirit.
Jean-Christophe Lafaille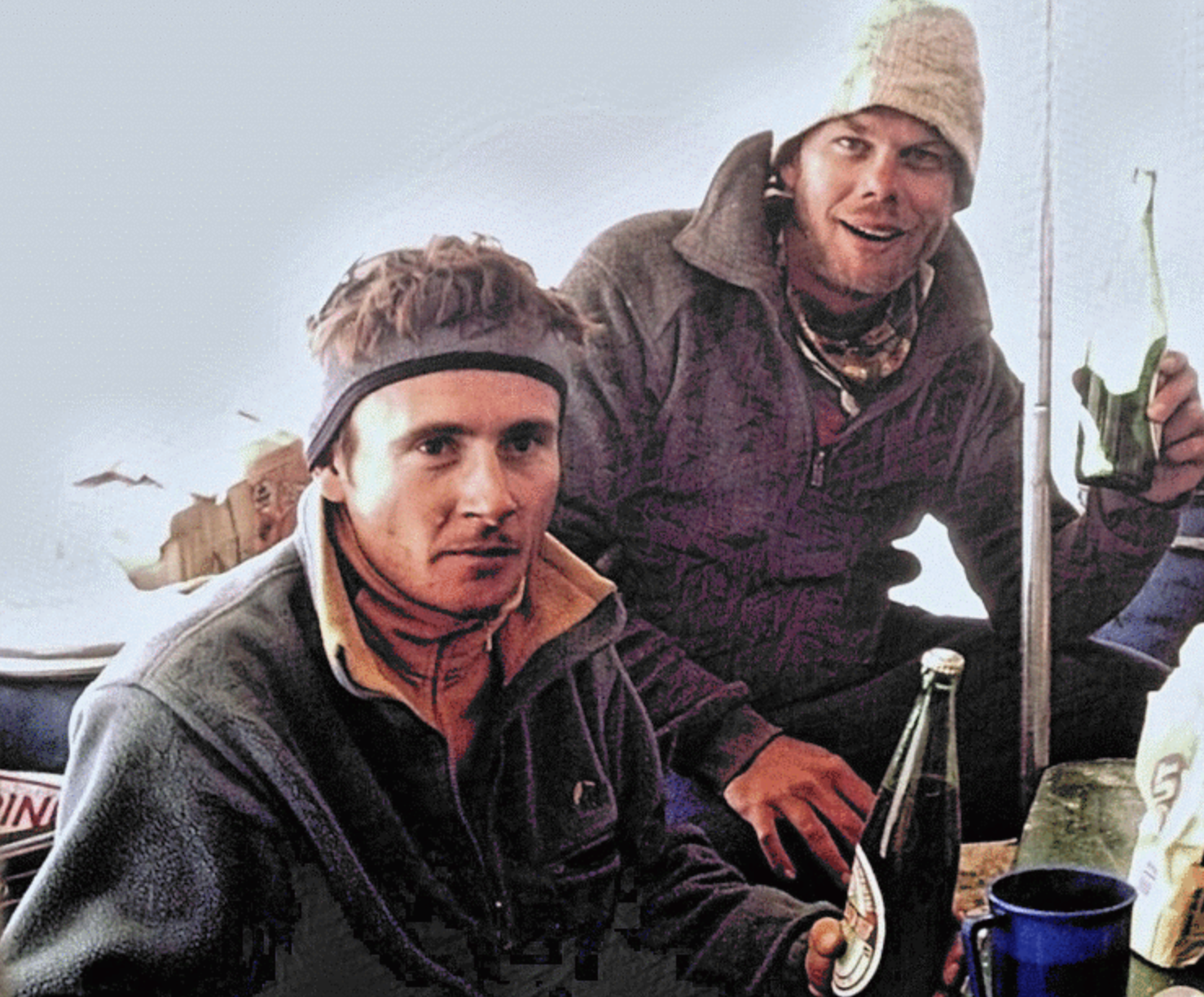 Image Source: Reddit
Jean-Christophe Lafaille was a French mountaineer renowned for his daring alpine feats. His innovative approaches to climbing earned him a place among the world's best. Lafaille achieved several notable ascents, including solo winter climbs in the Himalayas and a historic winter summit of Makalu without supplemental oxygen. Tragically, he disappeared during a winter attempt on Makalu in 2006.
Justin Wilson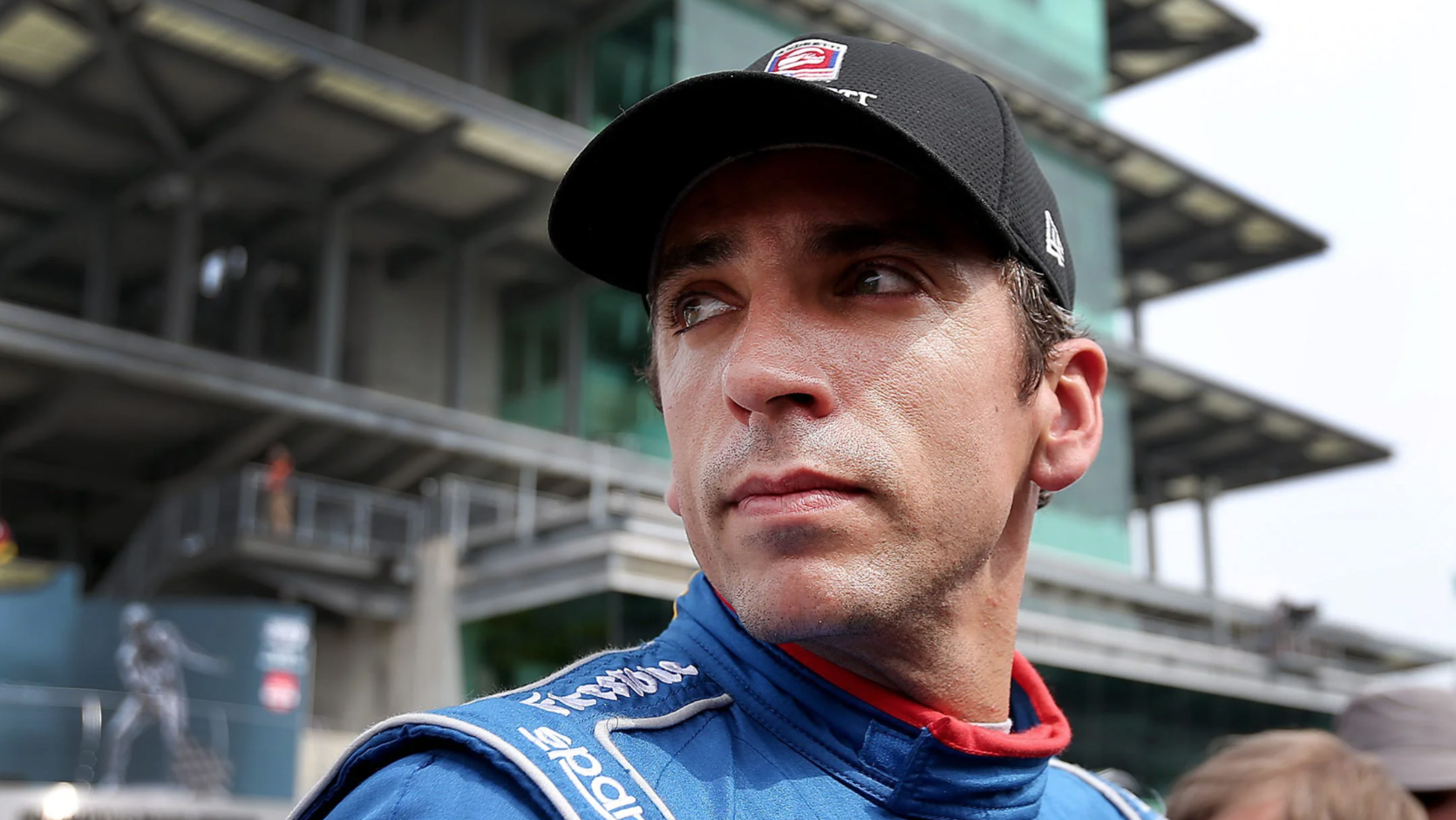 Image Source: Reddit
Justin Wilson was a British racing driver celebrated for his skill in open-wheel racing. Competing in various racing series, he notably participated in Formula One and IndyCar. Known for his tall stature, Wilson's racing talent stood out as he secured several victories and podium finishes. Tragically, he lost his life during an IndyCar race in 2015 after being struck by debris.
Bill Masterton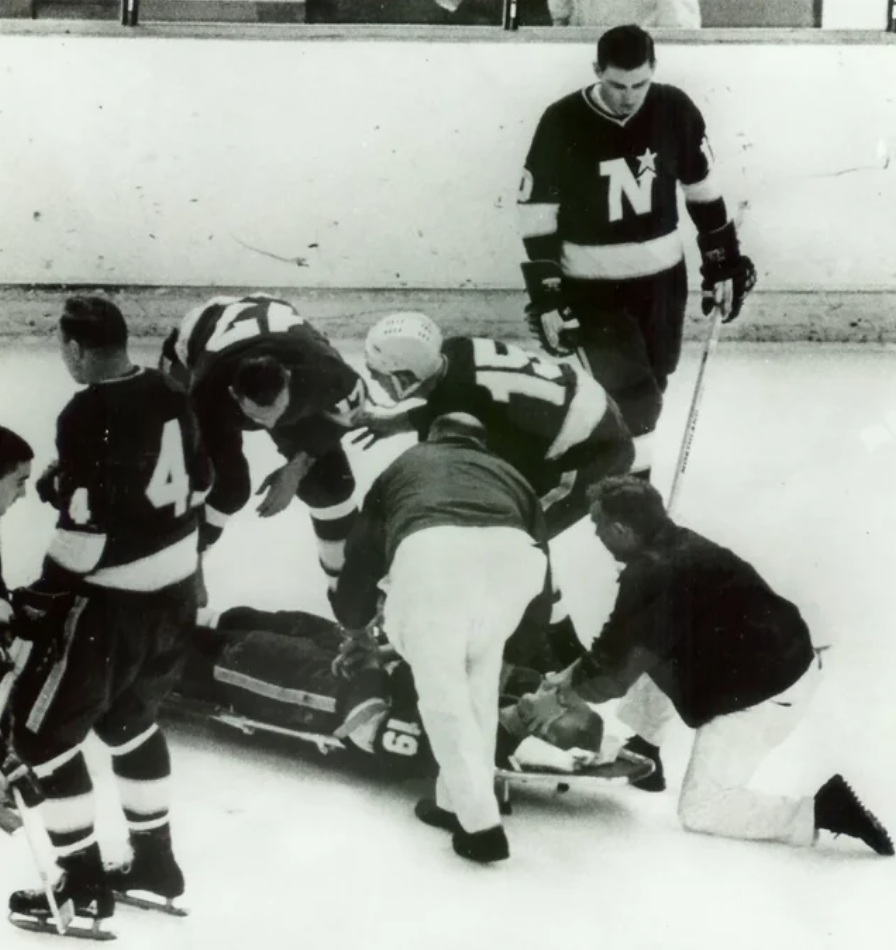 Image Source: Reddit
Bill Masterton was a Canadian ice hockey player best known as the first and only player to die because of an injury sustained during a game. Playing for the Minnesota North Stars, Masterton suffered a severe head injury during a game in 1968 and passed away two days later. His death led to increased awareness of player safety in hockey, ultimately leading to the use of helmets by all NHL players.
Sarah Burke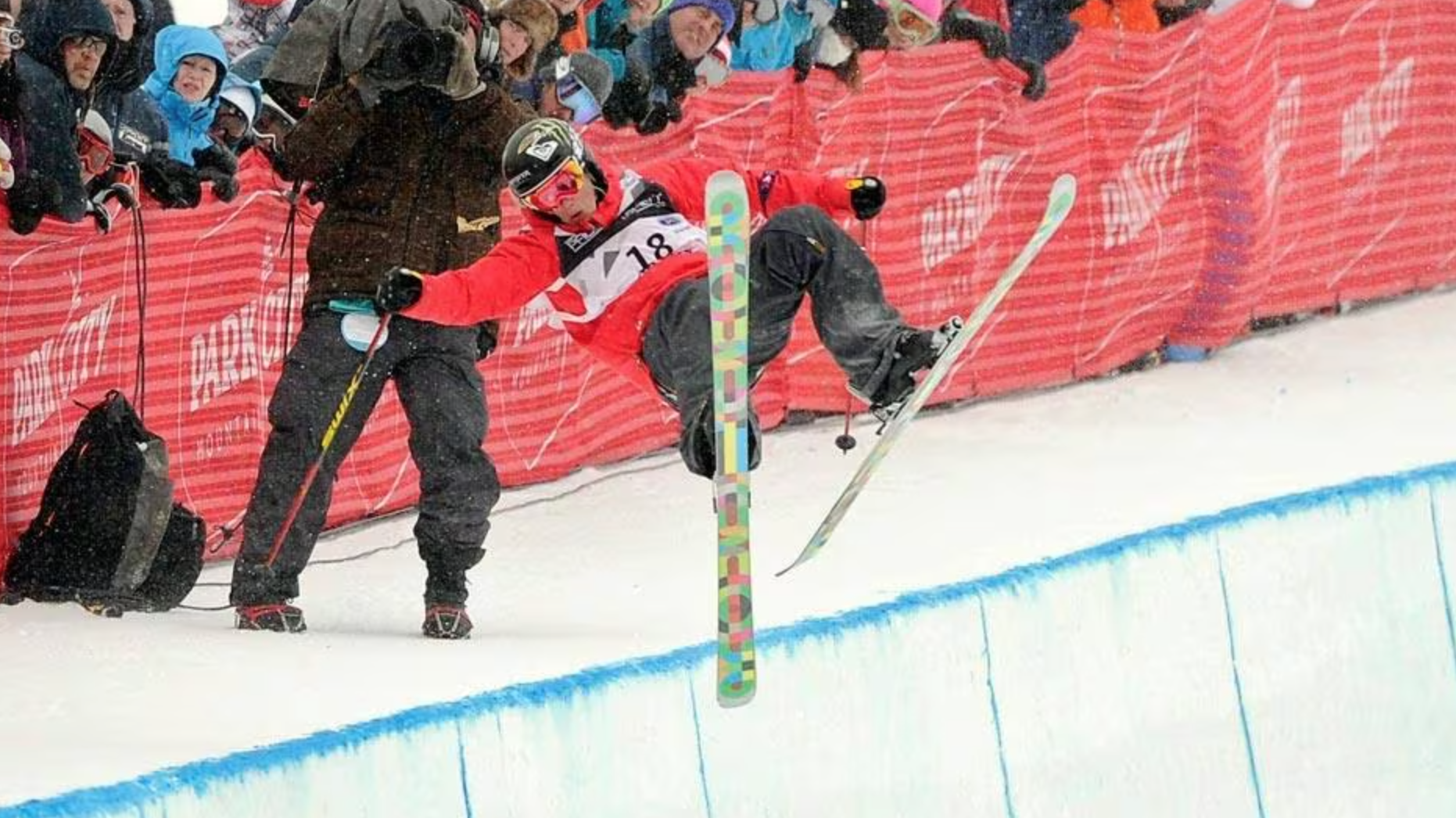 Image Source: CBC
Sarah Burke, a pioneering freestyle skier, soared to new heights with her daring tricks and unwavering spirit. Tragically, her passion for pushing limits led to a fatal training accident in 2012. Burke's legacy continues through her influence on women's skiing and her impact on the sport's progression, serving as an eternal inspiration to those who dream of conquering the slopes.
Sion Milosky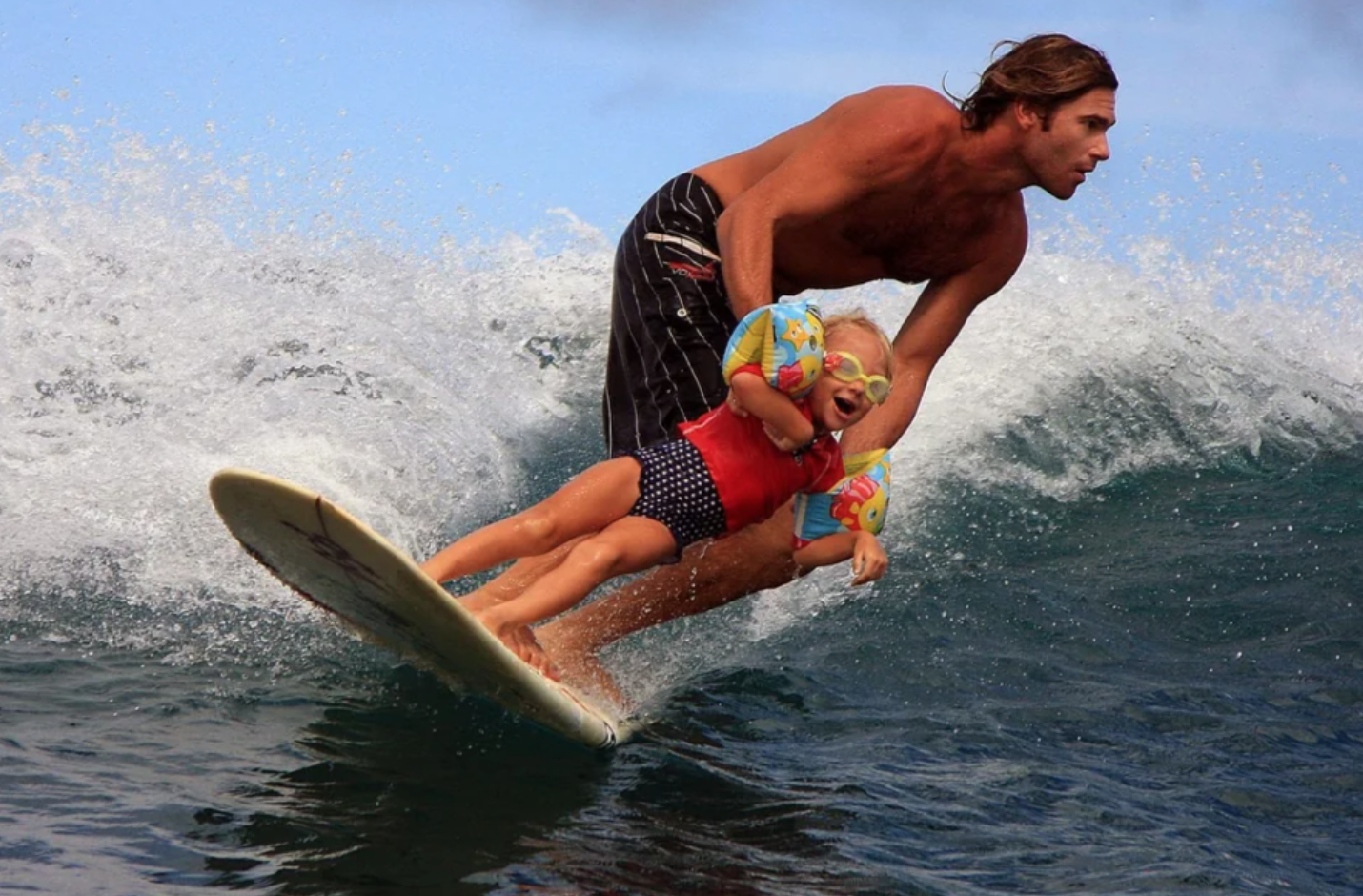 Image Source: Reddit
Sion Milosky was a Hawaiian big wave surfer known for riding massive waves. Tragically, he lost his life in a surfing accident at Mavericks on March 16, 2011. His passing highlighted the dangers and risks associated with big wave surfing and spurred discussions about safety and preparation in the sport. Milosky's legacy lives on through his impact on the surfing community and his enduring influence on big wave surfers around the world.
Mark Foo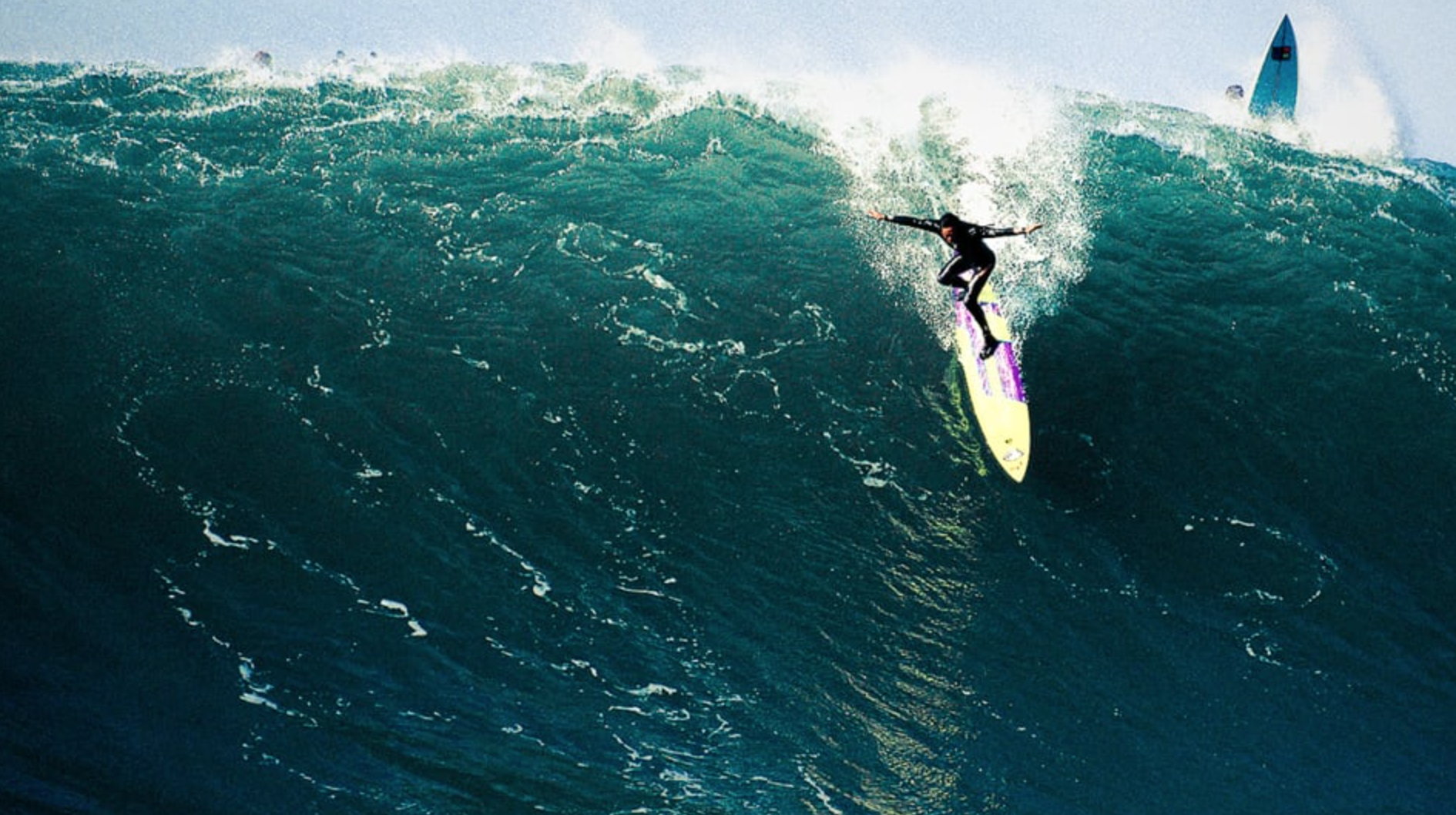 Image Source: Encyclopedia of Surfing
Mark Foo was another big wave surfer. Renowned for his fearless approach to massive waves, he pushed the limits of the sport. In the 1980s and early 1990s, he gained fame for charging at treacherous surf breaks like Mavericks in California. Tragically, he drowned while surfing Mavericks in 1994. Foo's legacy endures through his pioneering spirit, influencing generations of surfers and emphasizing the importance of safety in tackling extreme waves.
Tom Simpson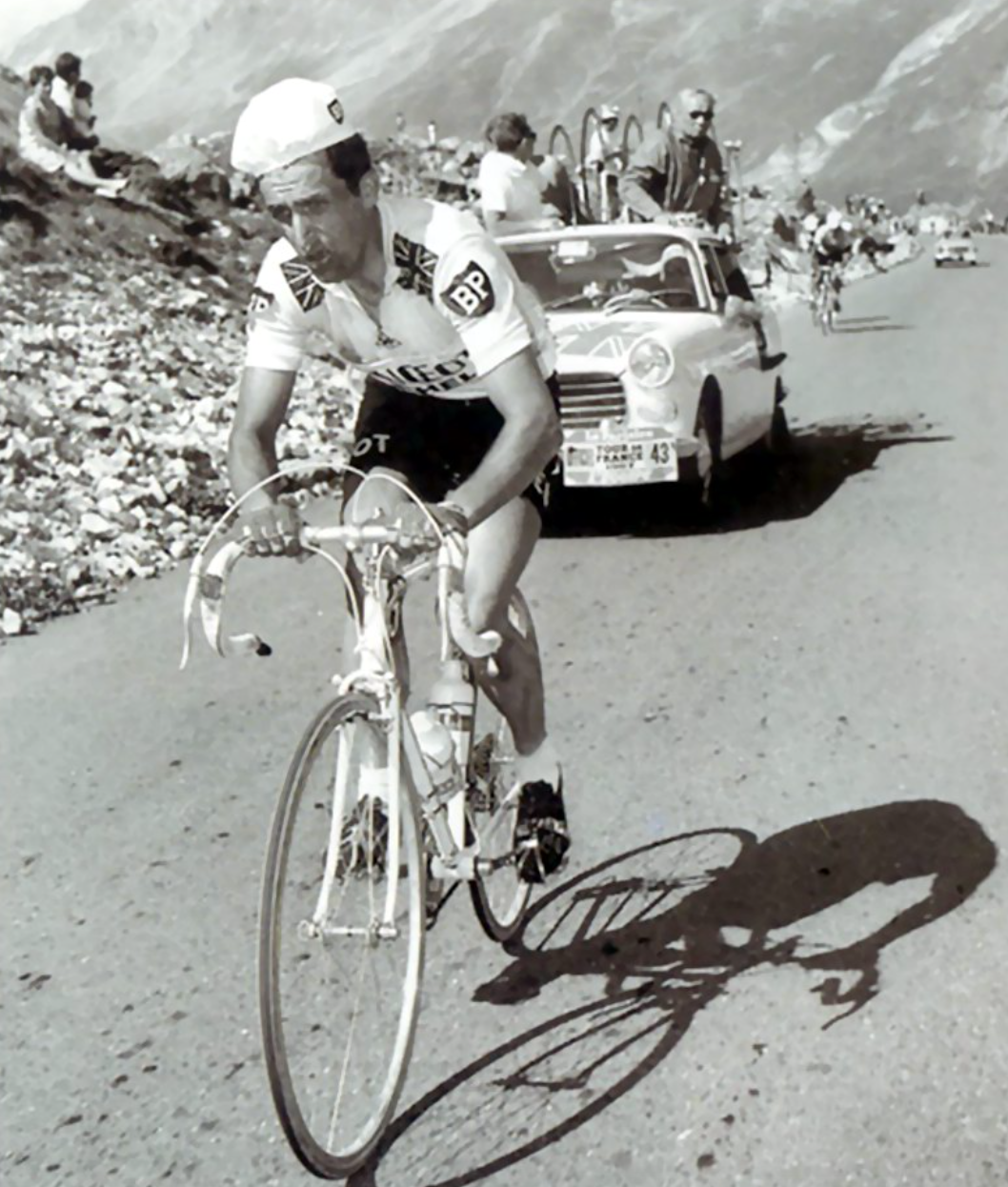 Image Source: Reddit
Tom Simpson, a dedicated cyclist, pushed himself to the brink during the 1967 Tour de France. Battling a combination of factors, including exhaustion and stimulants, he tragically succumbed during a grueling stage. Simpson's story serves as a cautionary tale about the fine line between determination and overexertion in the pursuit of athletic excellence.
Fabio Casartelli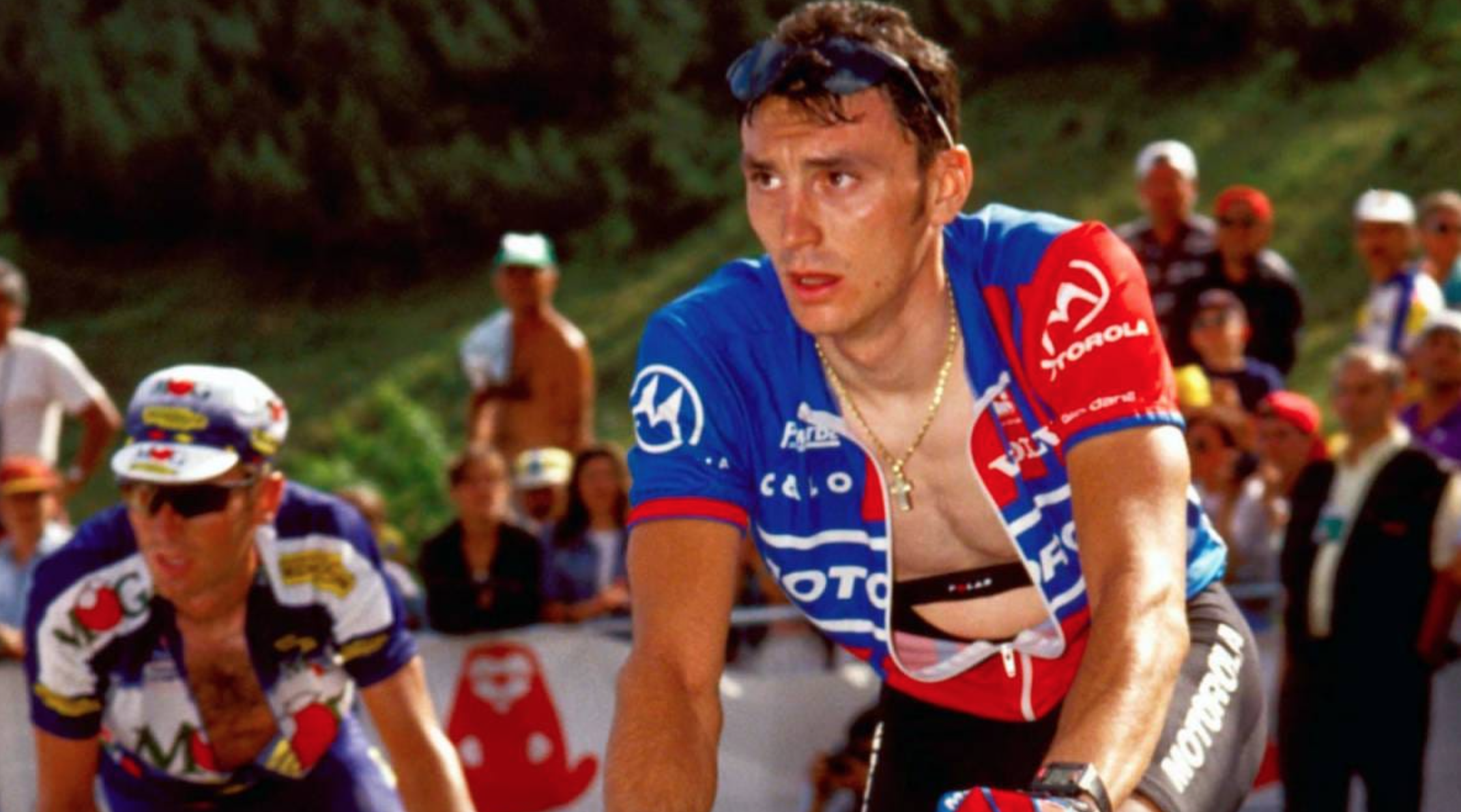 Image Source: Medium
Fabio Casartelli was an Italian cyclist and Olympic gold medalist. He excelled in road racing and competed for the Motorola cycling team. He won gold in the 1992 olympics in the men's individual road race. Tragically, during the 1995 Tour de France, Casartelli suffered a fatal crash. His death prompted improved safety measures in professional cycling, and the annual Gran Fondo Fabio Casartelli honors his legacy as a talented and respected athlete.
Steve Fossett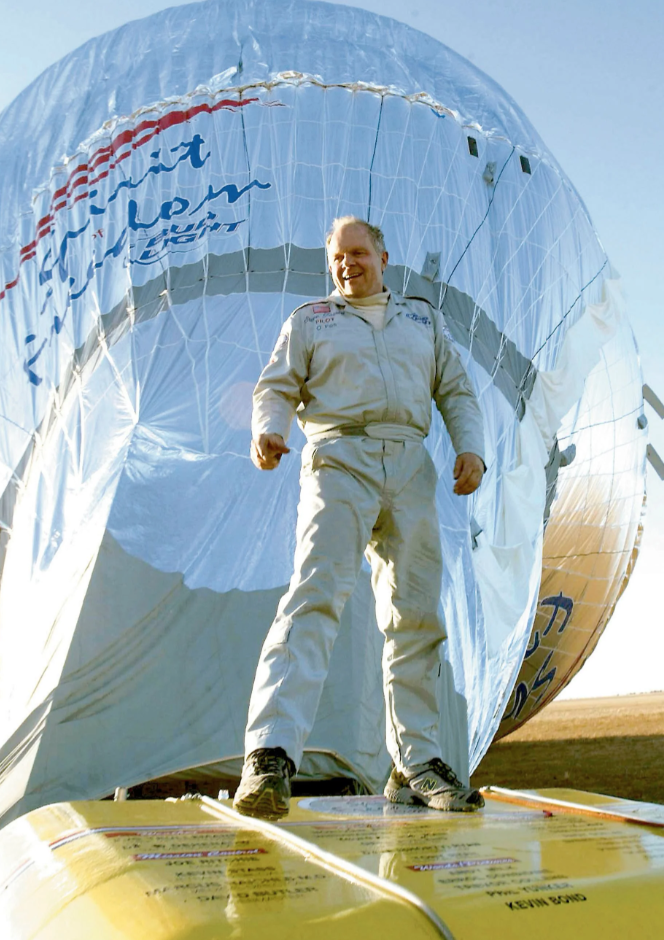 Image Source: Reddit
Steve Fossett was an American adventurer, businessman, and record-setting aviator and sailor. He made history with solo flights around the world in a balloon and an airplane. Fossett's achievements included numerous speed and distance records in various modes of transportation. Despite his successes, he tragically disappeared in 2007 during a solo flight in Nevada and was declared legally dead in 2008.
Rob Gauntlett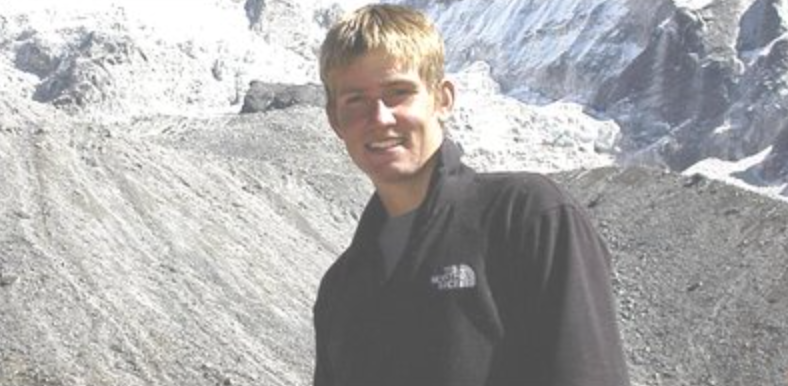 Image Source: BBC
Rob Gauntlett, an adventurous mountaineer, embraced the world's tallest peaks with boundless courage. In 2009, his journey ended tragically in the Alps due to a climbing accident. Gauntlett's daring spirit and commitment to exploration continue to inspire a new generation of climbers, reminding us of the risks and rewards of pursuing the world's summits.
Micah True (Caballo Blanco)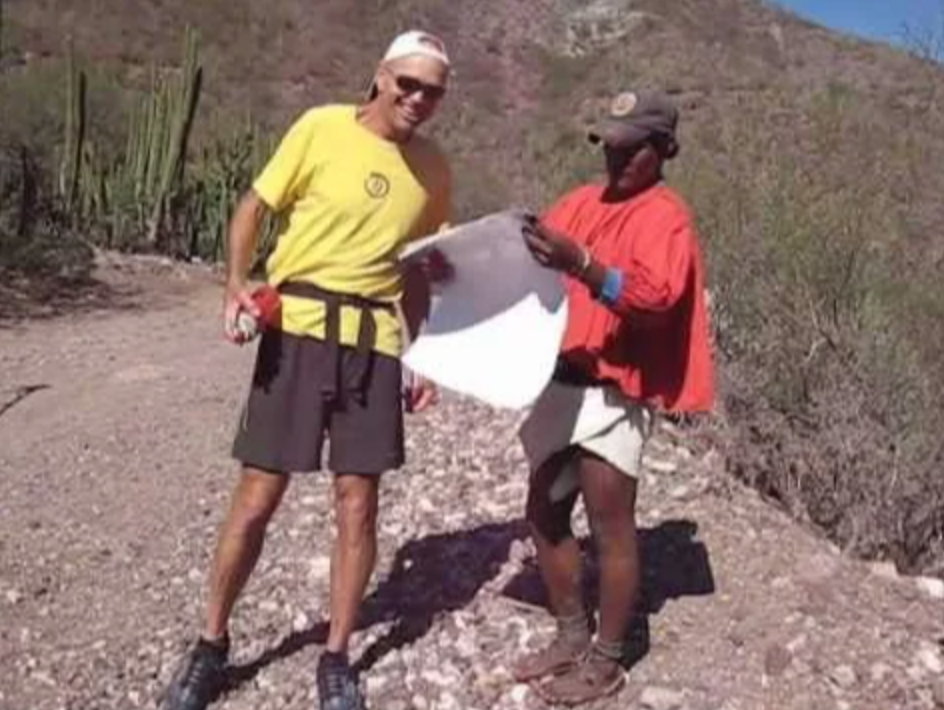 Image Source: Reddit
Micah True, known as Caballo Blanco, was a revered ultramarathon runner captivated by the wild landscapes. In 2012, during a run in the Gila Wilderness, he passed away. True's connection with nature and dedication to long-distance running left an imprint on the running community, reminding us to find our paths in the uncharted territories of life.
Stephen Keenan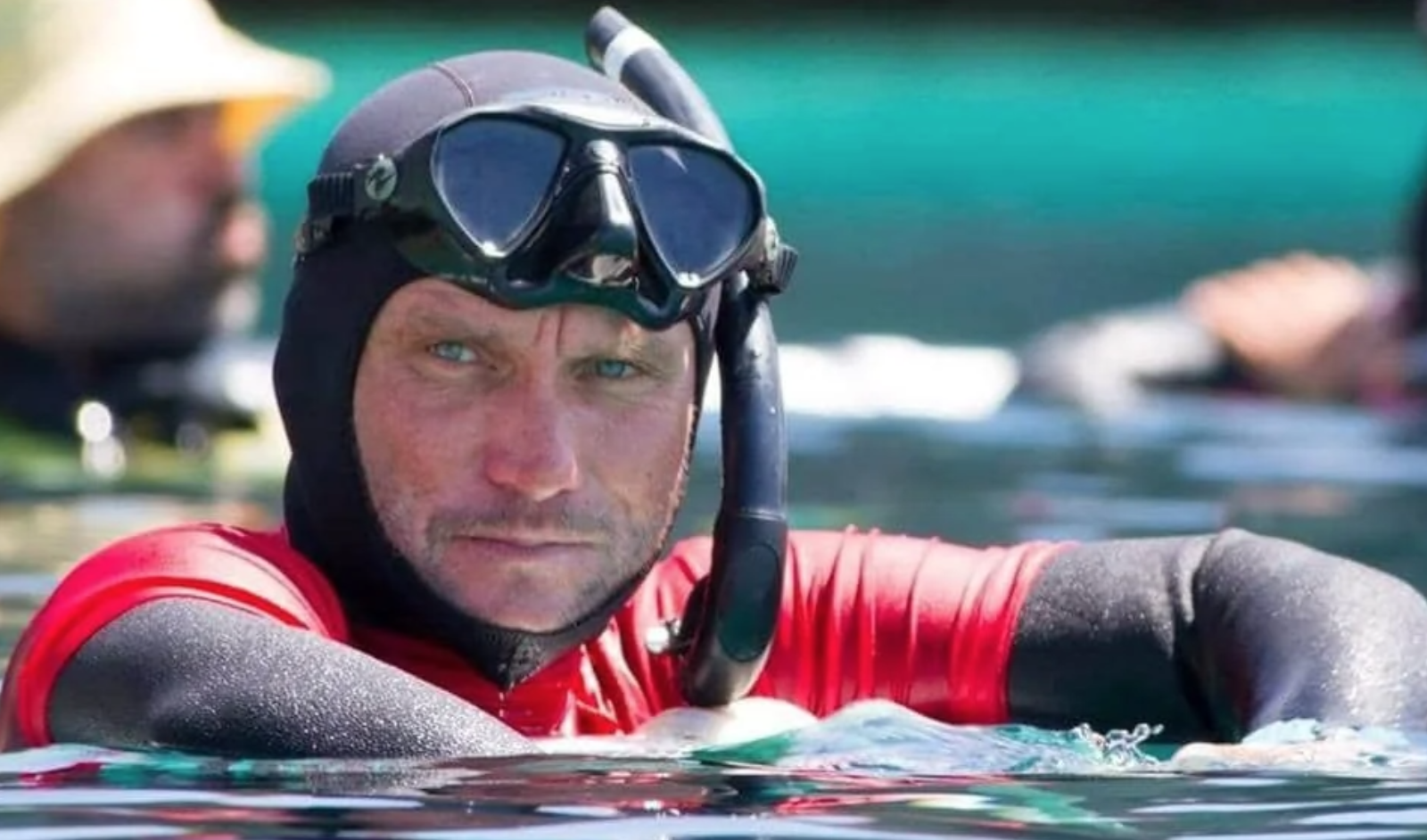 Image Source: Reddit
Spoilers ahead for those of you who have yet to see 'The Deepest Breath' on Netflix! Stephen Keenan was a free diver and instructor who was one of the best safety divers in the world. In 2017, world champion free-diver Alessia Zecchini, Keenan's partner, attempted to take on the 'Blue Hole' in Dahab with Keenan as her safety diver. Keenan saved Alessia when she got lost underwater but tragically lost his own life in the process.
Kip Garre & Allison Kreutzen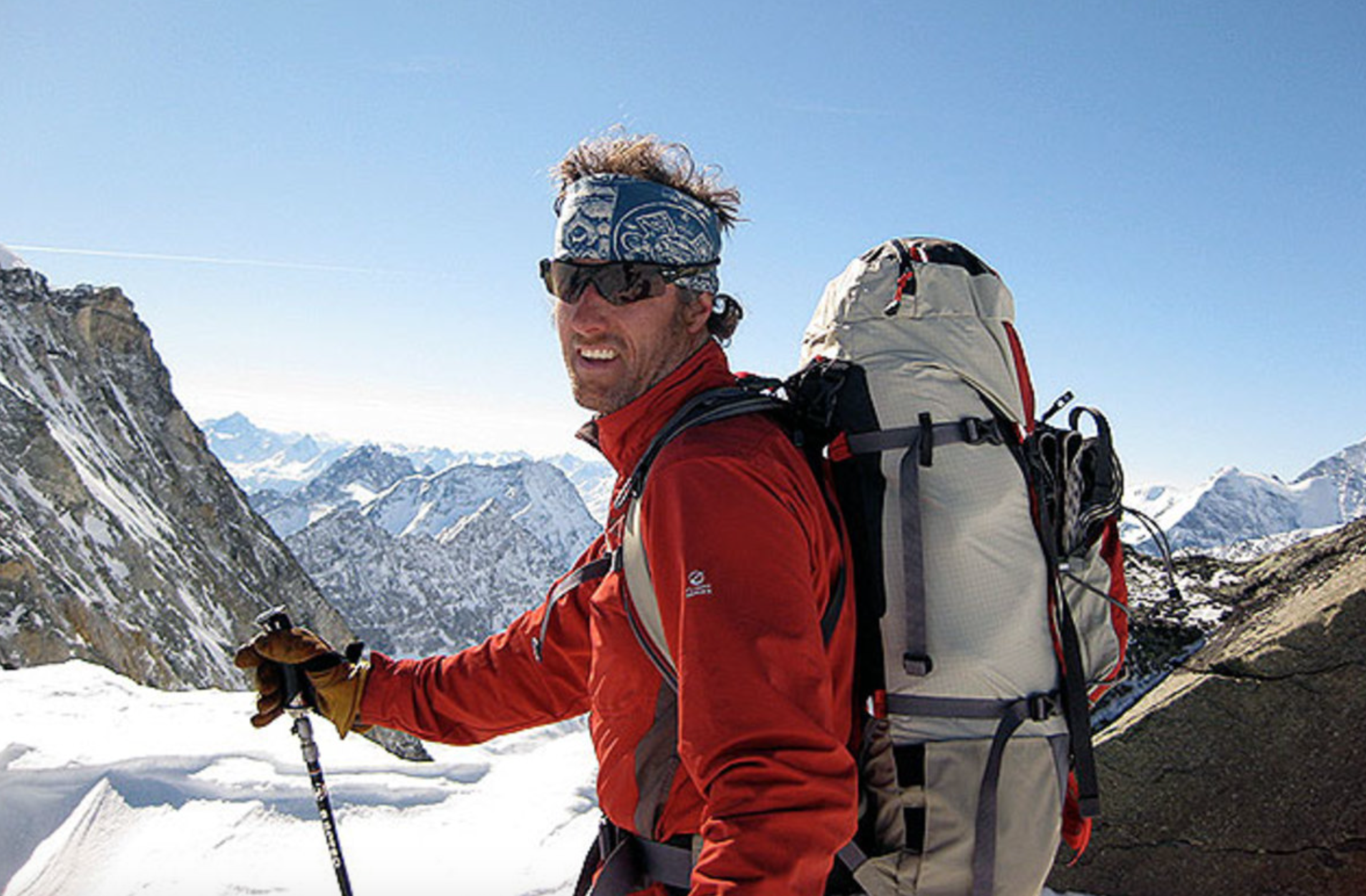 Image Source: Powder Magazine
Kip Garre was an accomplished American ski mountaineer, backcountry skier, and mountaineer. Renowned for his exceptional skiing skills and passion for the mountains, he tackled challenging descents and adventurous routes. Garre and his partner Allison Kreutzen passed away in an avalanche in the Eastern Sierra Nevada mountains in 2011. Their legacy serves as a reminder of the risks inherent in mountain pursuits and the importance of safety in backcountry exploration.
Marie Curie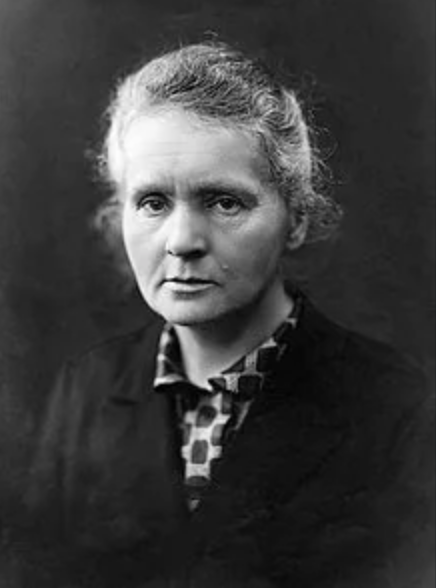 Image Source: Reddit
Marie Curie, a pioneering scientist, illuminated the world with her discoveries. Her relentless dedication to research and innovation came with a heavy price—prolonged exposure to radiation led to her passing in 1934. Curie's legacy stands as a beacon of scientific achievement and a reminder of the sacrifices made in the name of advancing knowledge.
Shoya Tomizawa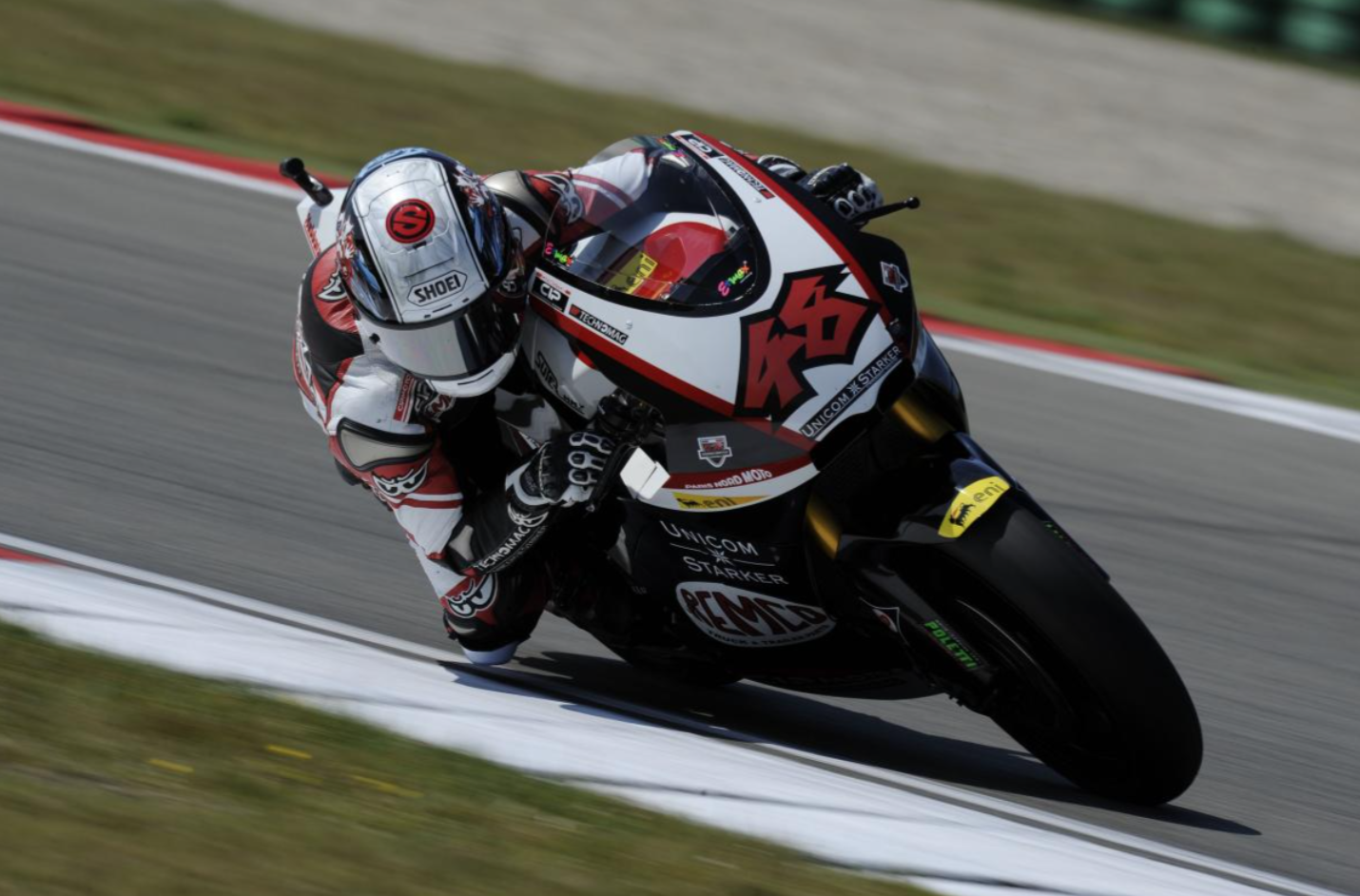 Image Source: Reddit
Shoya Tomizawa was a talented Japanese motorcycle racer. He competed in the Moto2 World Championship, showcasing his skill and determination. Tomizawa's breakthrough came with his victory at the 2010 Qatar Grand Prix. Tragically, he suffered a fatal crash during the San Marino Grand Prix later that year. His untimely death was a reminder of the risks in motorcycle racing.
Dan Osman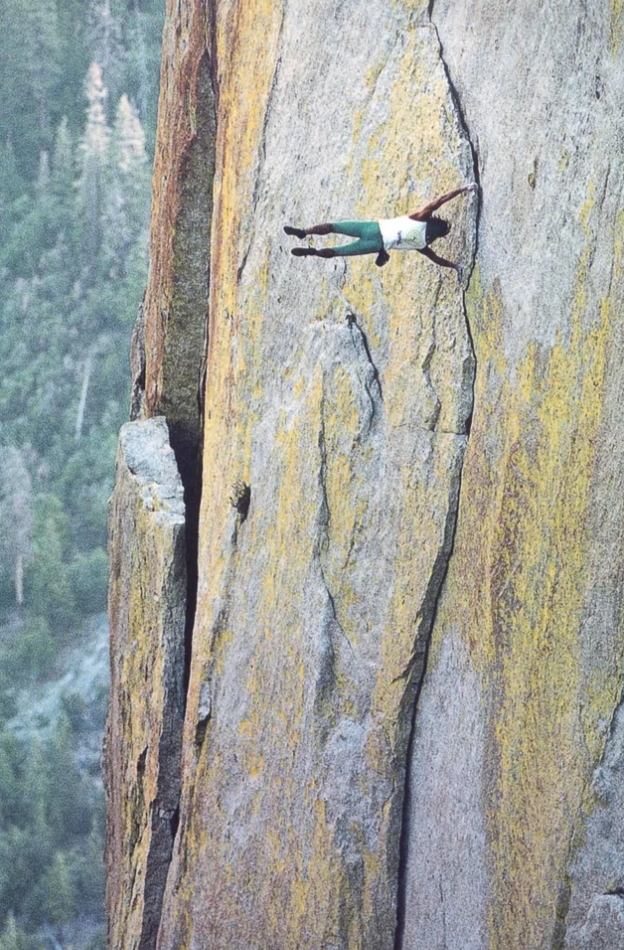 Image Source: Reddit
Dan Osman was an iconic American rock climber and extreme sports enthusiast. Osman was an advocate of safe climbing practices despite his high-risk pursuits. His tragic death resulted from a rope failure during a controlled free fall jump. Osman's legacy endures as a pioneer of modern rock climbing, influencing safety protocols and inspiring climbers to challenge their limits while respecting the risks involved.