30 Hacks To Deal With A Nightmare Neighbour
By Jack Clark
1 month ago
1. Talk Nicely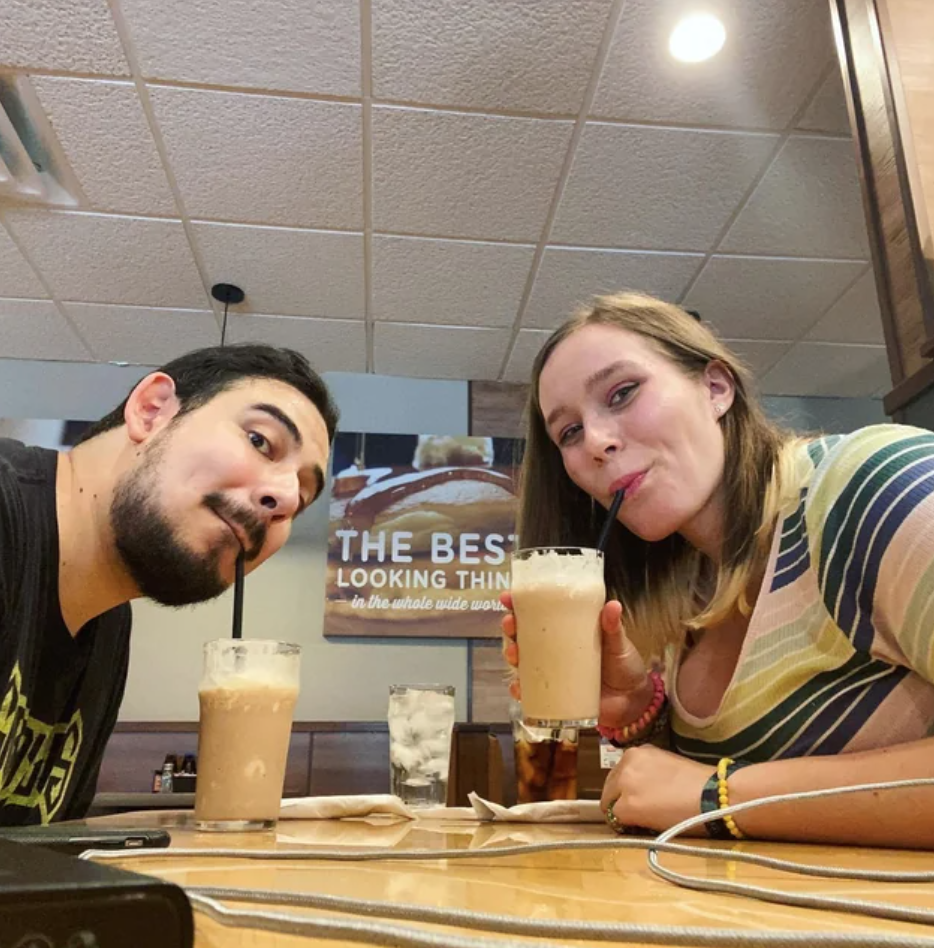 Image Source: Reddit
When dealing with a challenging neighbor, starting the conversation on the right foot can make all the difference. Speak respectfully, avoid accusatory language, and express your concerns calmly. Choose a neutral setting, like your front porch, and use "I" statements to share how their actions affect you. This approach encourages open dialogue and increases the likelihood of finding common ground for resolving conflicts.
2. Listen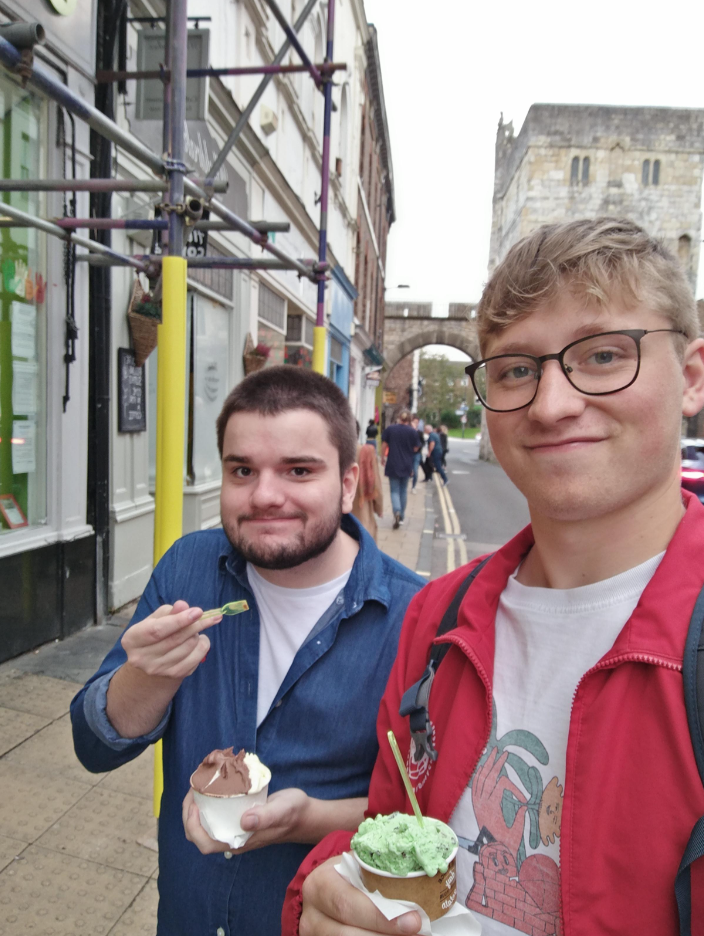 Image Source: Reddit
Effective communication is a two-way street. While addressing your concerns, remember to listen attentively to their side of the story. Understand their perspective, as it might shed light on misunderstandings or shared frustrations. Active listening is a sign of respect towads the person you're speaking to, and it paves the way for finding solutions that work for both parties.
3. Set Boundaries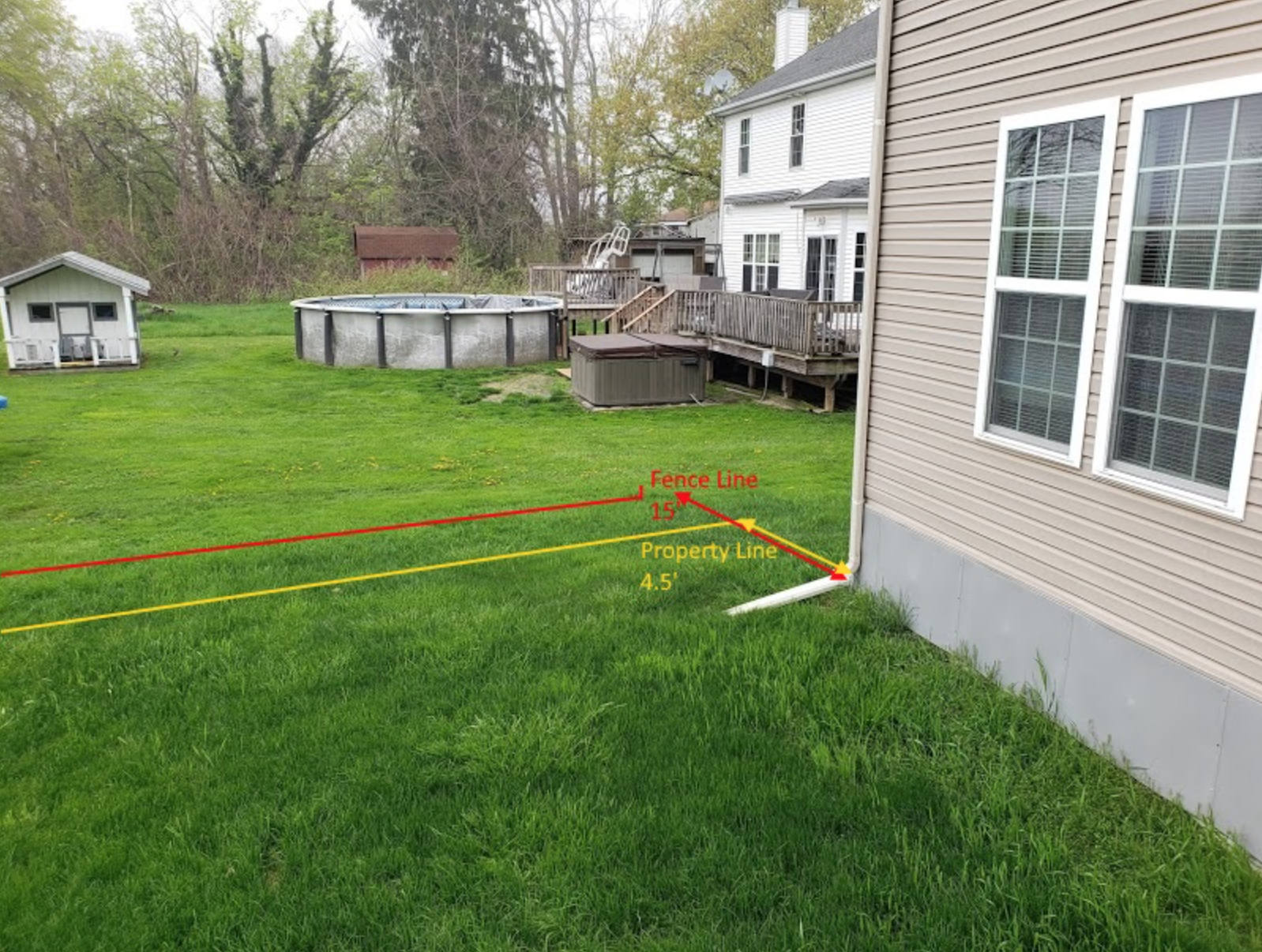 Image Source: Reddit
If you want to have a peaceful coexistence with a neighbor, you need to establish clear boundaries. Politely discuss your expectations regarding noise levels, property lines, and privacy. A friendly conversation about these boundaries can help prevent future conflicts and ensure everyone's comfort. Be open to hearing their boundaries as well to create a balanced and healthy agreement.
4. Seek Mediation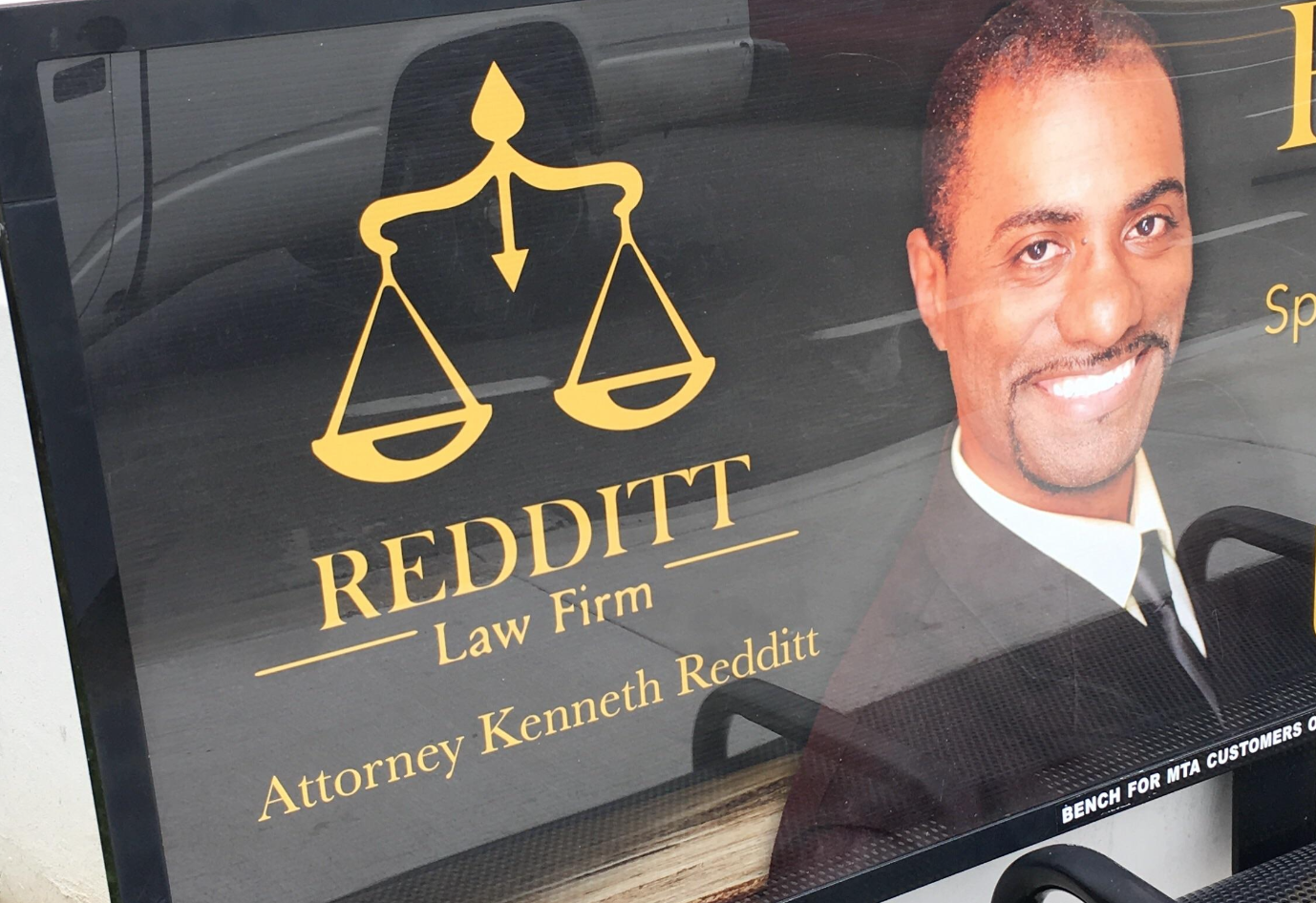 Image Source: Reddit
If direct talks hit a wall, don't lose hope. Mediation involves enlisting a neutral person, like a community leader or a professional mediator, to facilitate the conversation and find a solution. Their objective perspective can help defuse tensions and guide both sides toward compromise. Mediation is an effective way to find common ground and restore harmony in the neighborhood.
5. Write a Letter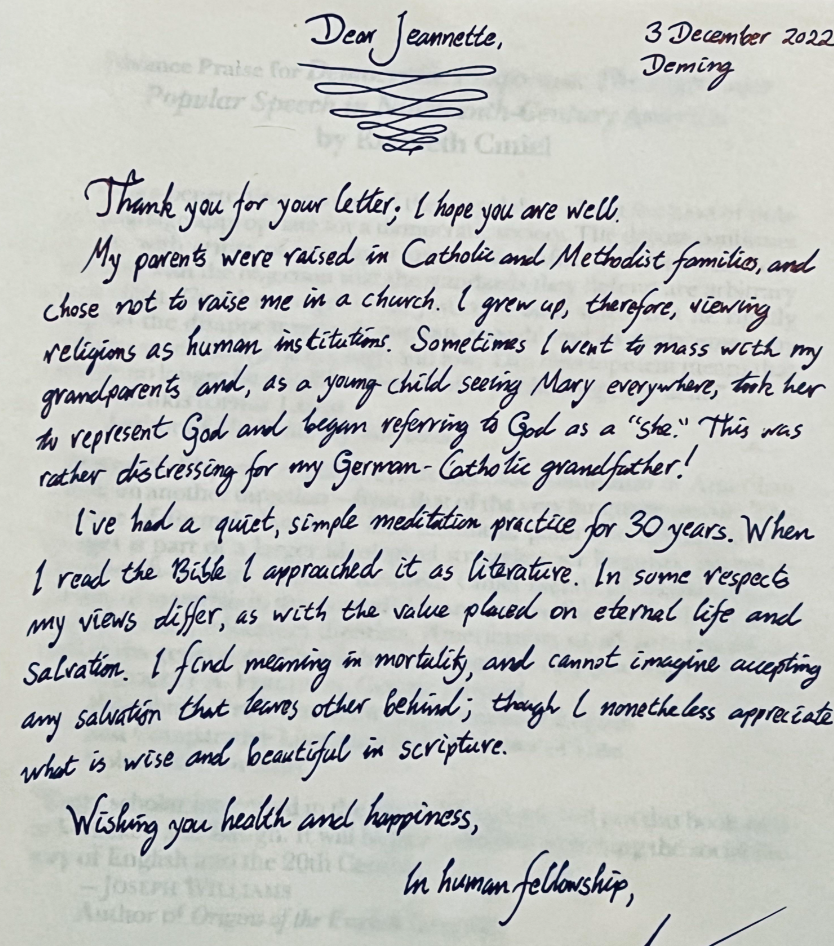 Image Source: Reddit
Not everyone feels comfortable with face-to-face confrontation. If this sounds like you, consider writing a courteous letter. Clearly outline the issues, your feelings, and potential solutions. This approach allows you to think through your approach and communicate your concerns without the pressure of a real-time conversation. It can be a thoughtful way to initiate a constructive dialogue.
6. Stay Calm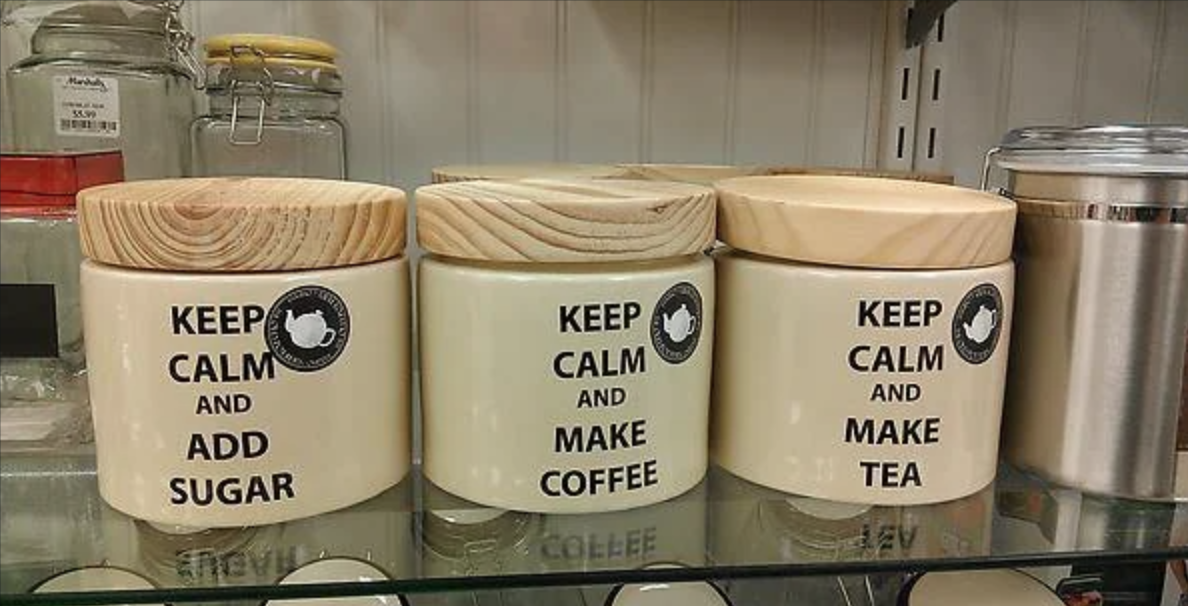 Image Source: Reddit
Dealing with a challenging neighbor can be frustrating, but maintaining your composure is key. When emotions run high, conversations can quickly spiral into arguments. If you need to, take deep breaths and just try to focus on the issue at hand. Keep your tone even and respectful, which can help prevent misunderstandings and maintain a productive discussion.
7. Apologize If Necessary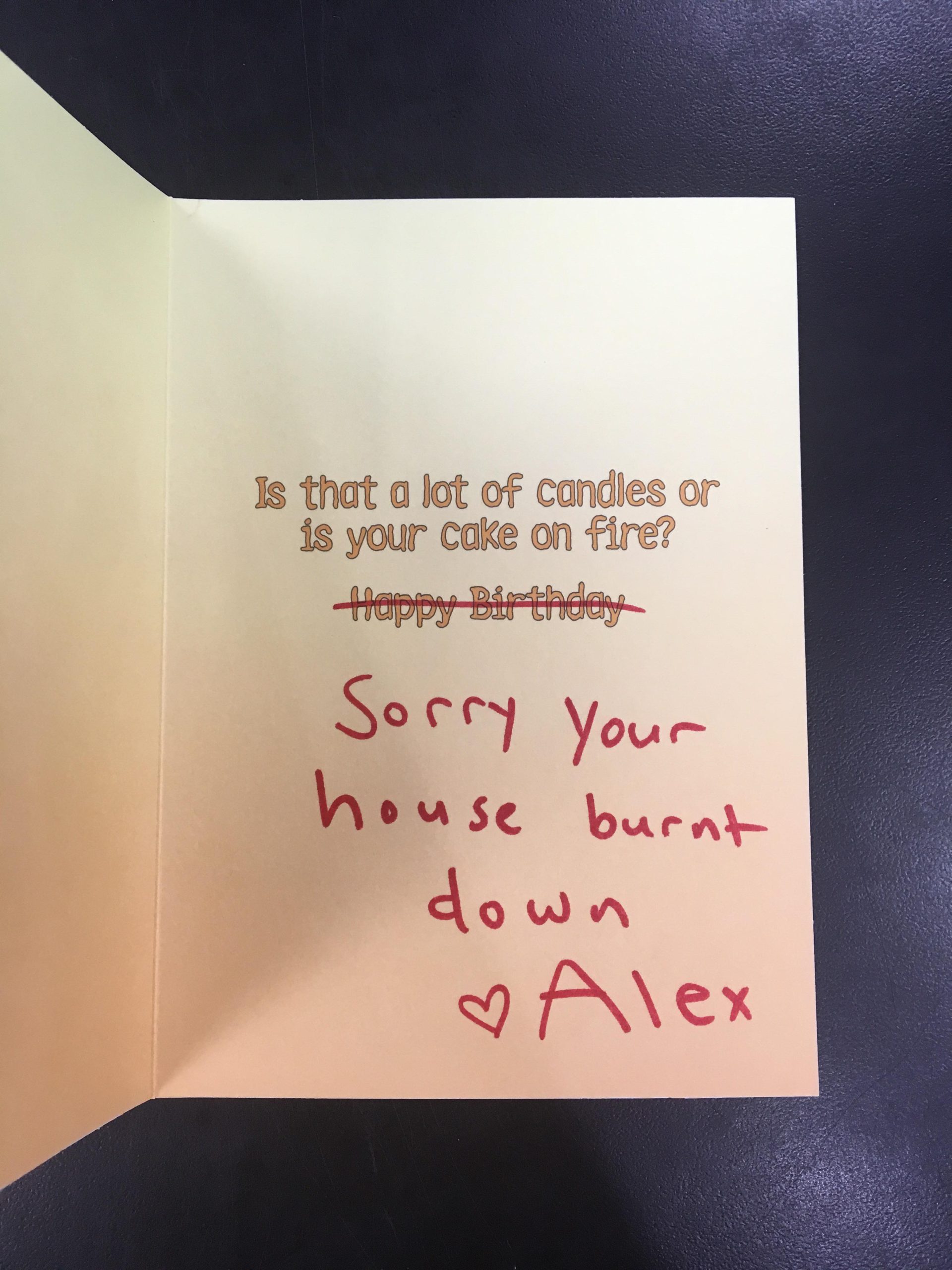 Image Source: Reddit
Humble gestures can go a long way in resolving disputes. If you realize that you've inadvertently contributed to the problem, make sure that you apologize sincerely. A heartfelt apology can soften tensions and show your neighbor that you're invested in finding a resolution rather than creating more problems. Taking responsibility for your actions sets a positive tone for constructive communication.
8. Compromise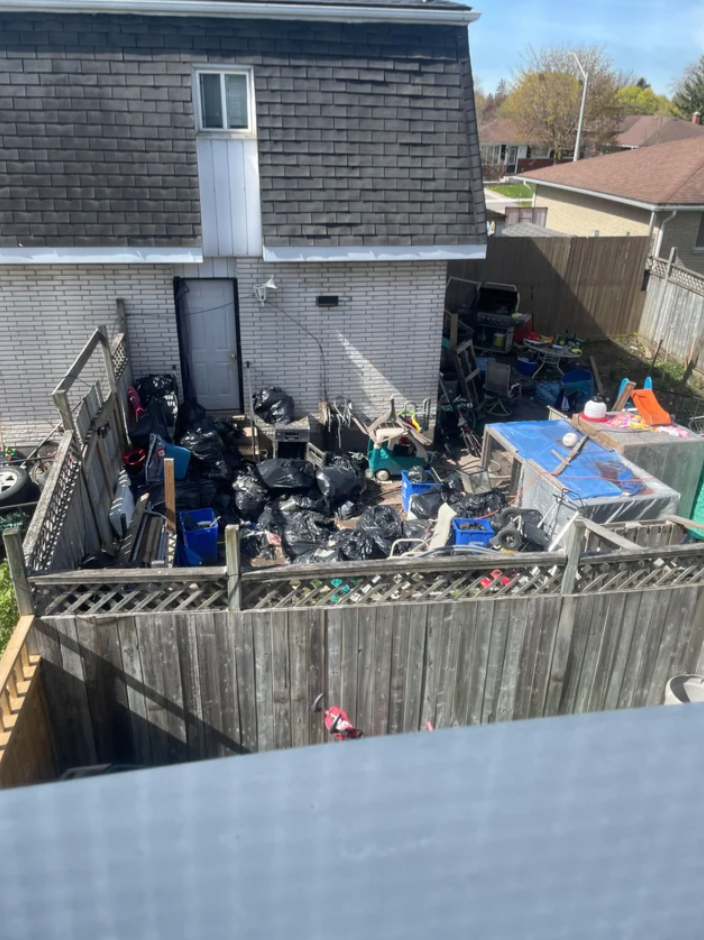 Image Source: Reddit
Finding common ground often requires both parties to meet in the middle, and it's often the best way to resolve an ongoing issue. Be open to compromise, especially on issues that might not be deal-breakers for you. Seek solutions that address both sides' concerns. Demonstrating your willingness to cooperate shows that you're invested in a harmonious neighborhood.
9. Offer Solutions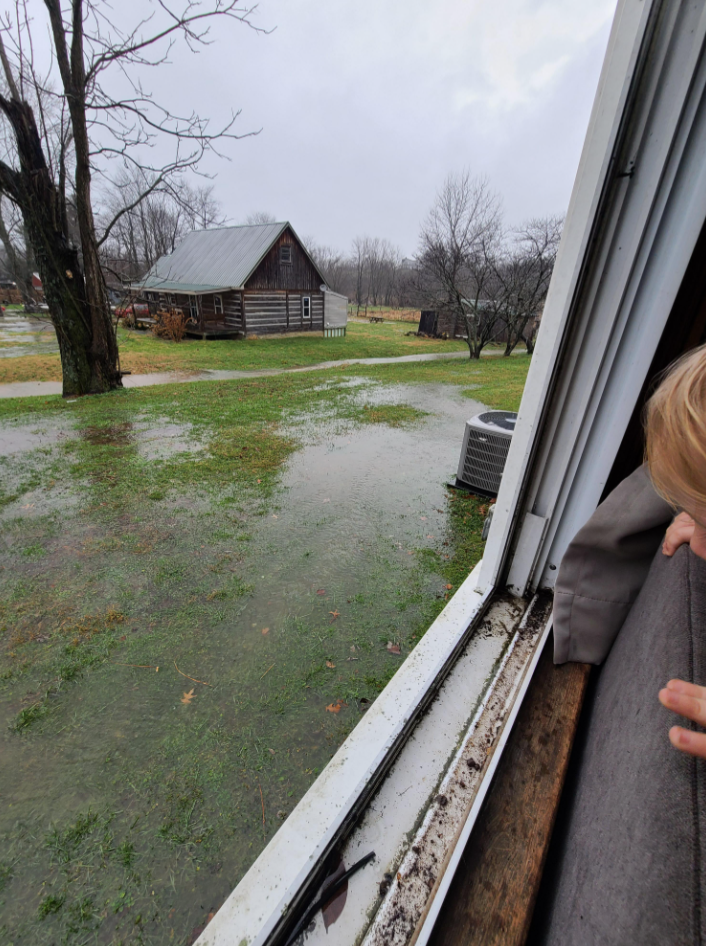 Image Source: Reddit
Instead of dwelling solely on the issues, take a proactive approach by suggesting potential solutions. Whether it's proposing specific quiet hours for noise or outlining a schedule for shared parking spaces, offering solutions shows your commitment to resolving the matter. Collaboratively brainstorming ways to address concerns can lead to practical agreements.
10. Involve Authorities
Image Source: Reddit
If all else fails and the situation remains unmanageable, don't hesitate to involve the appropriate authorities. In cases of extreme noise, safety concerns, or property disputes, reaching out to the police or your homeowners' association may be necessary. Their involvement can help enforce regulations and provide a resolution when direct communication proves ineffective.
11. Install Fencing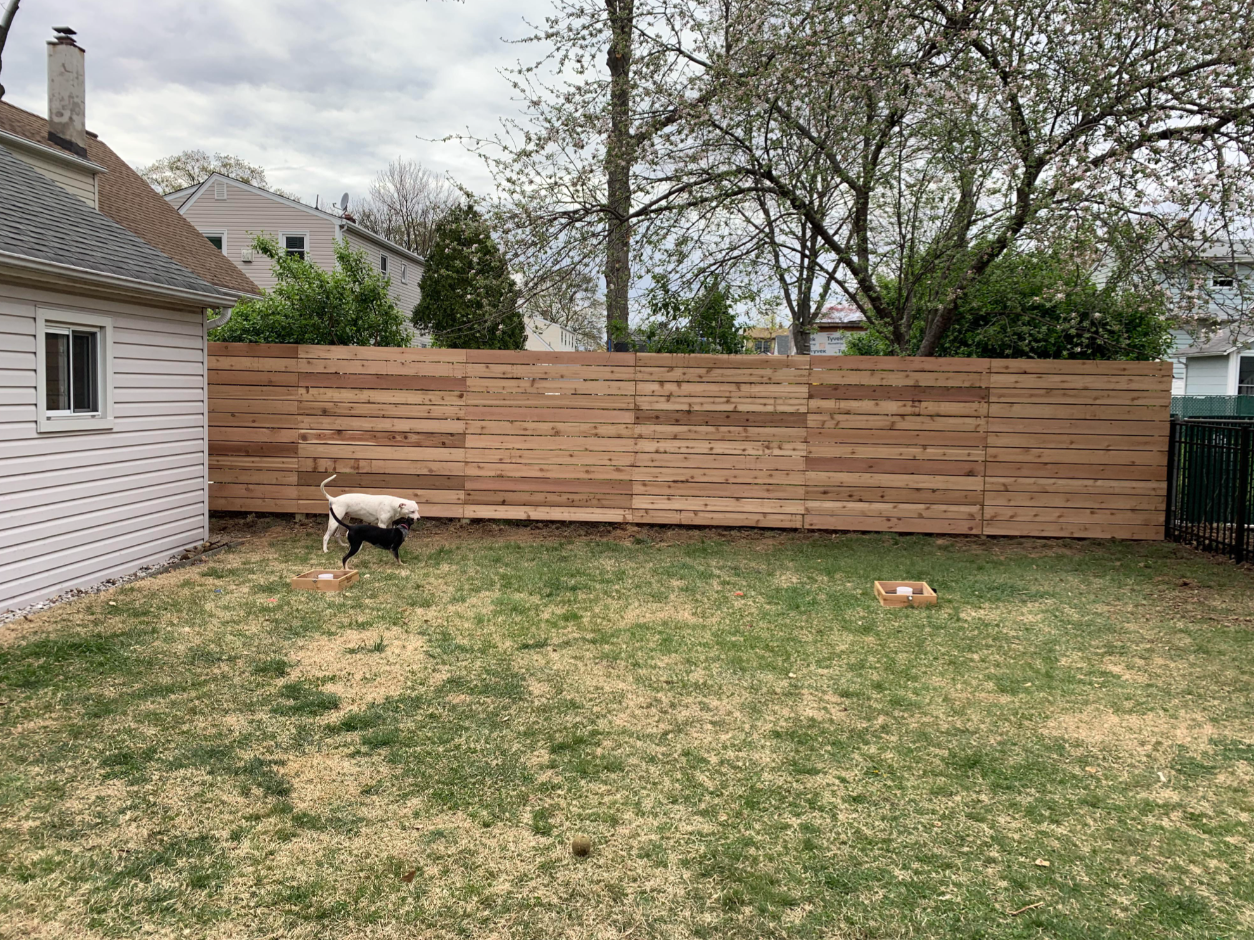 Image Source: Reddit
Fencing not only marks your property lines but also adds an extra layer of privacy, especially if you have some particularly nosey neighbors. A well-designed fence can create a visual barrier that reduces unwanted interactions and defines personal spaces. Choose a style that complements your home while serving its practical purpose. A sturdy fence can help create a sense of separation and minimize disturbances.
12. Landscaping
Image Source: Reddit
Nature can be an excellent ally in dealing with challenging neighbors. Thoughtfully planting trees, shrubs, or bushes along the property line can create a natural barrier that offers both aesthetic appeal and privacy, and it can be a subtle (or not-so-subtle) way of keeping nosey neighbors at bay. Consider evergreens for year-round coverage and growth that gradually enhances your surroundings.
13. Use Curtains/Blinds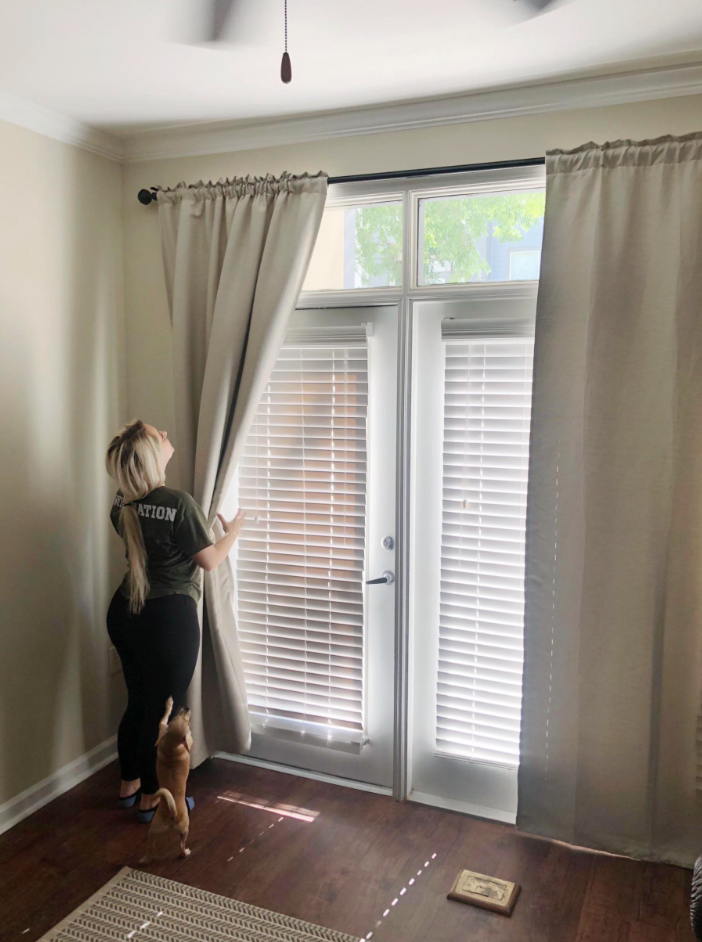 Image Source: Reddit
Maintaining your privacy indoors is just as important as outdoors. Utilize curtains or blinds to keep curious eyes from peering into your home. This simple solution allows you to control the level of visibility and natural light entering your space, and the right curtains can actually add a cozy feel to your home. It's an effective way to create a cozy, private environment within your home.
14. Noise-Canceling Headphones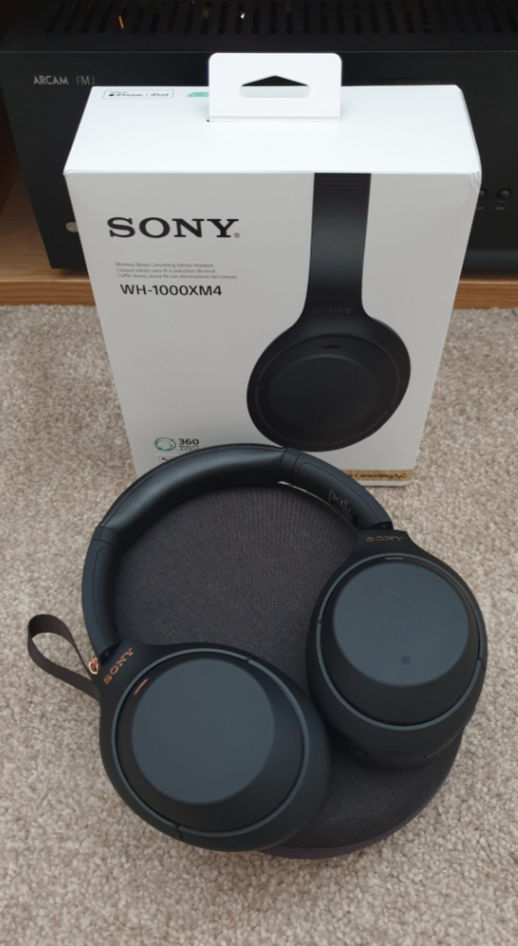 Image Source: Reddit
When external noises become overwhelming, noise-canceling headphones or white noise machines can be your sanctuary. Whether it's loud neighbors, traffic, or construction, these devices can help you focus on your tasks or simply relax without being disturbed by unwanted sounds. They can be quite expensive, but they definitely come in handy in noisy situations.
15. Soundproofing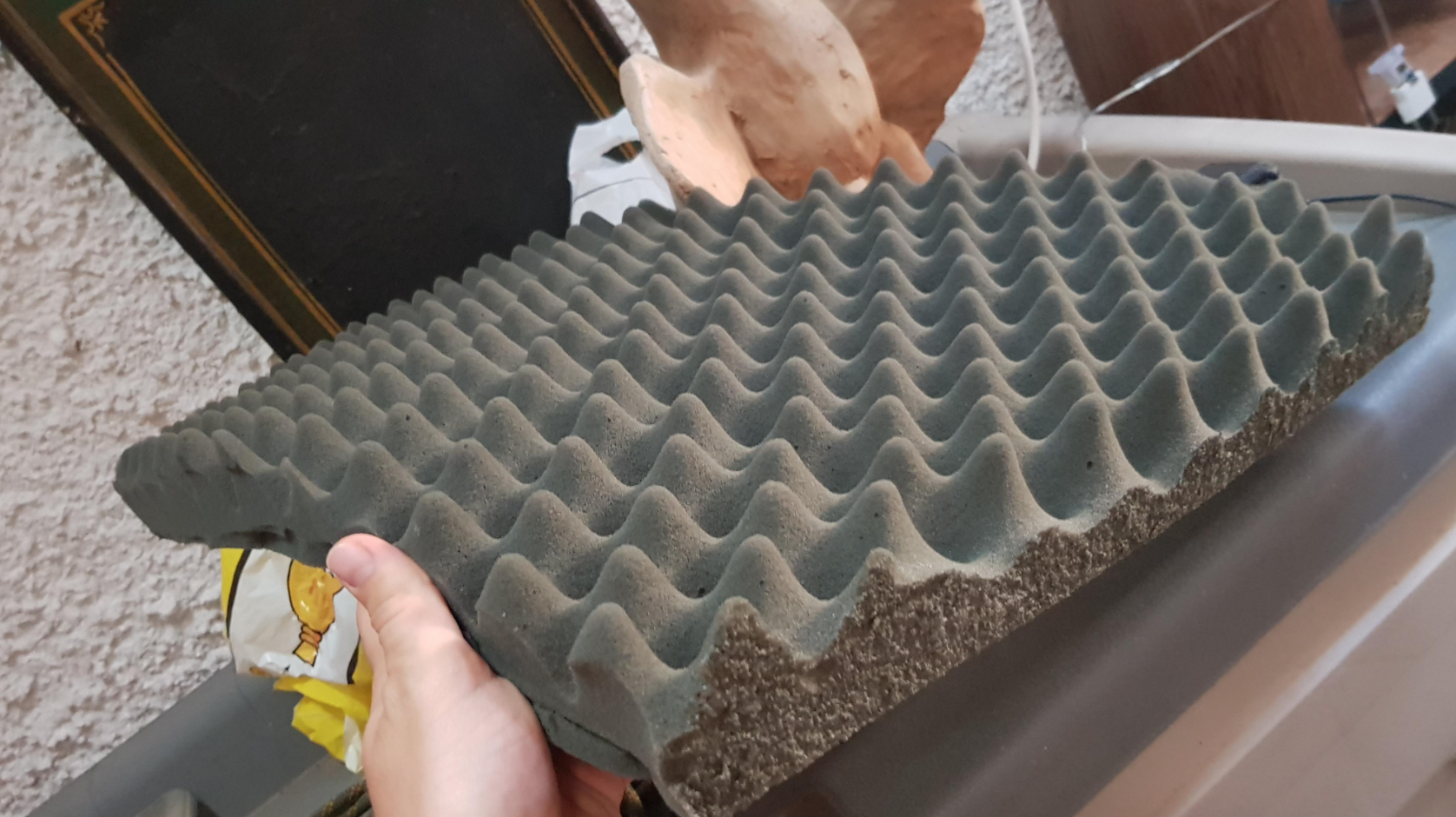 Image Source: Reddit
If noise from your neighbor's place is seeping into your home, consider some different soundproofing techniques. Add weatherstripping to windows and doors, install acoustic panels on walls, or even use heavy curtains to absorb sound. Properly sealing gaps and enhancing insulation can significantly reduce the impact of external noises on your living environment.
16. Keep Records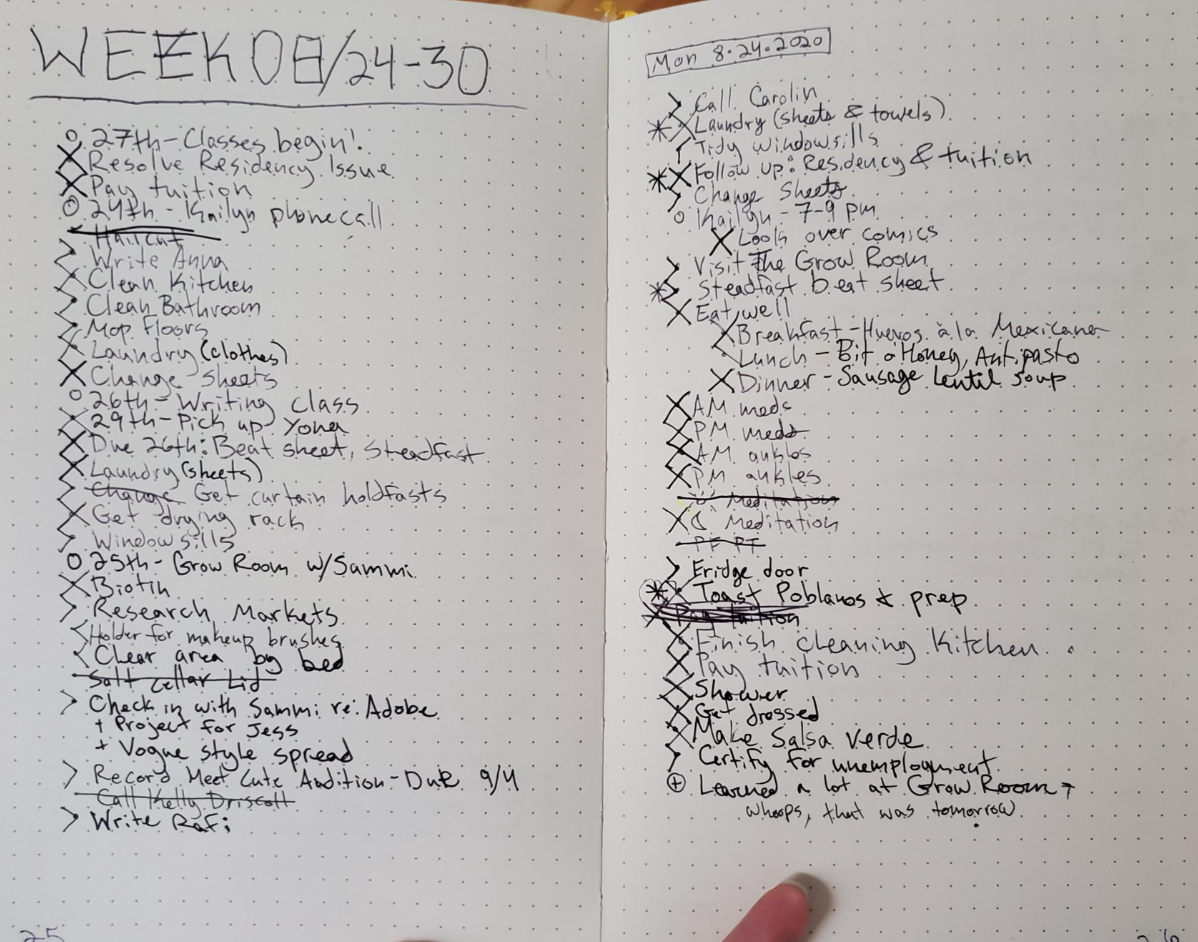 Image Source: Reddit
Maintaining a record of disturbances is crucial when dealing with a difficult neighbor. Jot down dates, times, and descriptions of noise or other issues that disrupt your peace. This documentation can provide valuable evidence if you need to involve authorities or discuss the problem with them later. Clear records make it easier to address the situation with facts in hand.
17. Photographs/Recordings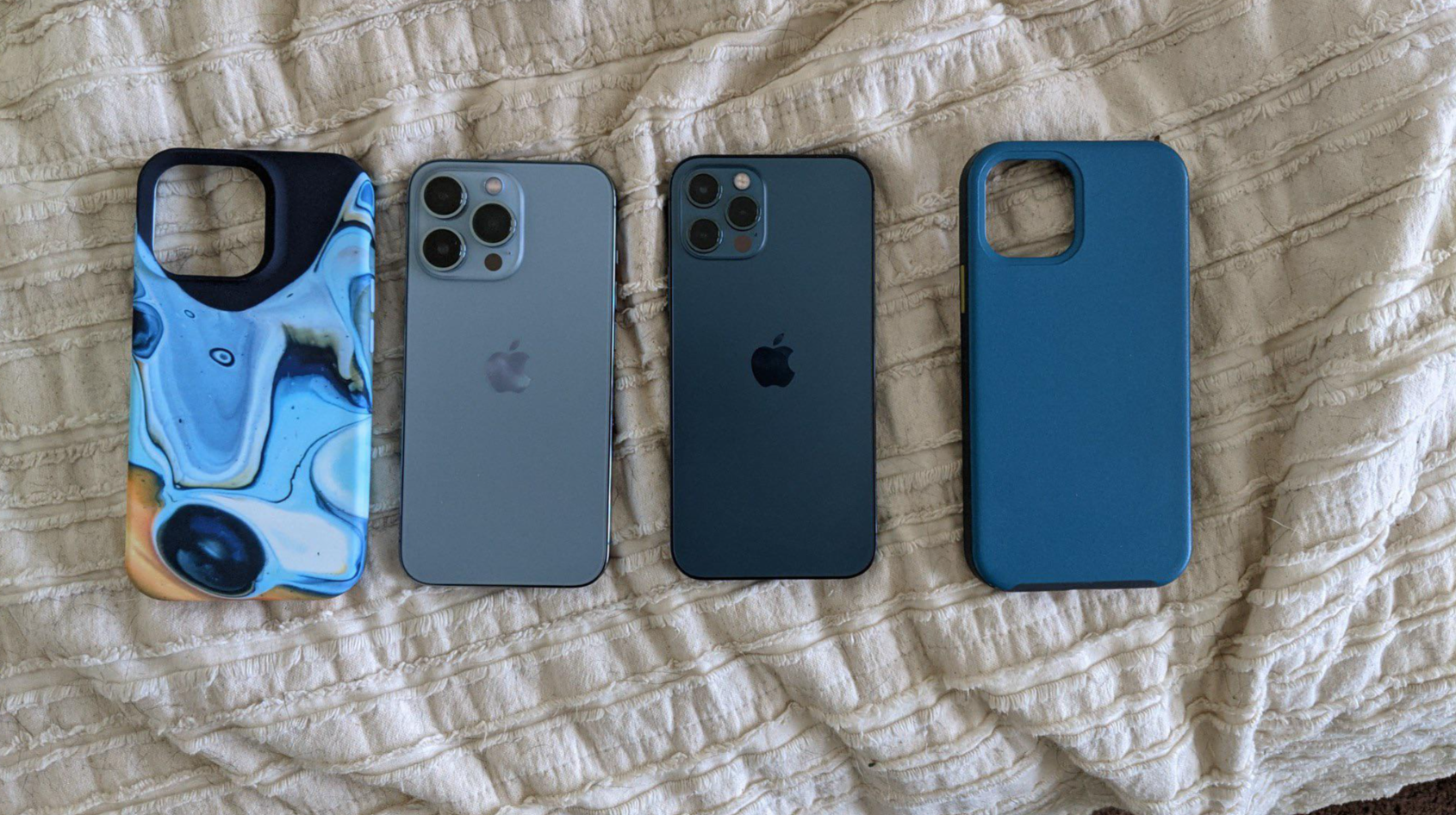 Image Source: Reddit
A picture or recording speaks a thousand words. If you're facing disruptions like loud parties or property boundary violations, take photos of the evidence or record a video on your phone. This concrete proof can bolster your case when discussing the issues with your neighbor, homeowners association, or authorities. Reliable evidence can lead to a more efficient resolution.
18. Engage Neighbors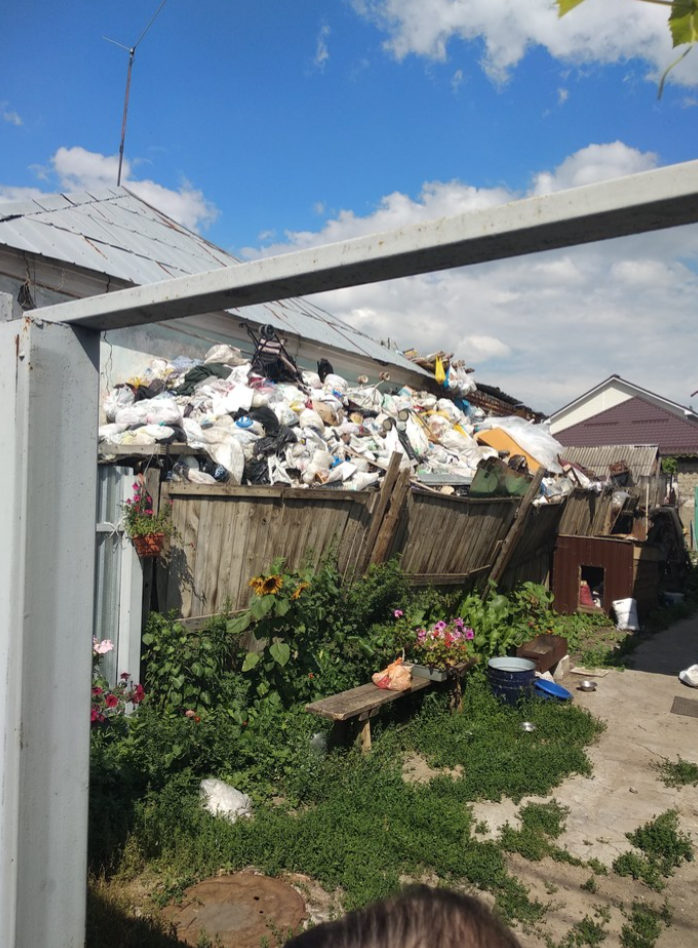 Image Source: Reddit
Remember, you're not alone in your neighborhood. Reach out to other neighbors to see if they share your concerns or grudges. A united front can have a stronger impact when addressing the problems in your neighborhood. Consider discussing potential solutions collectively and presenting them as a united neighborhood voice to your difficult neighbor.
19. Community Meetings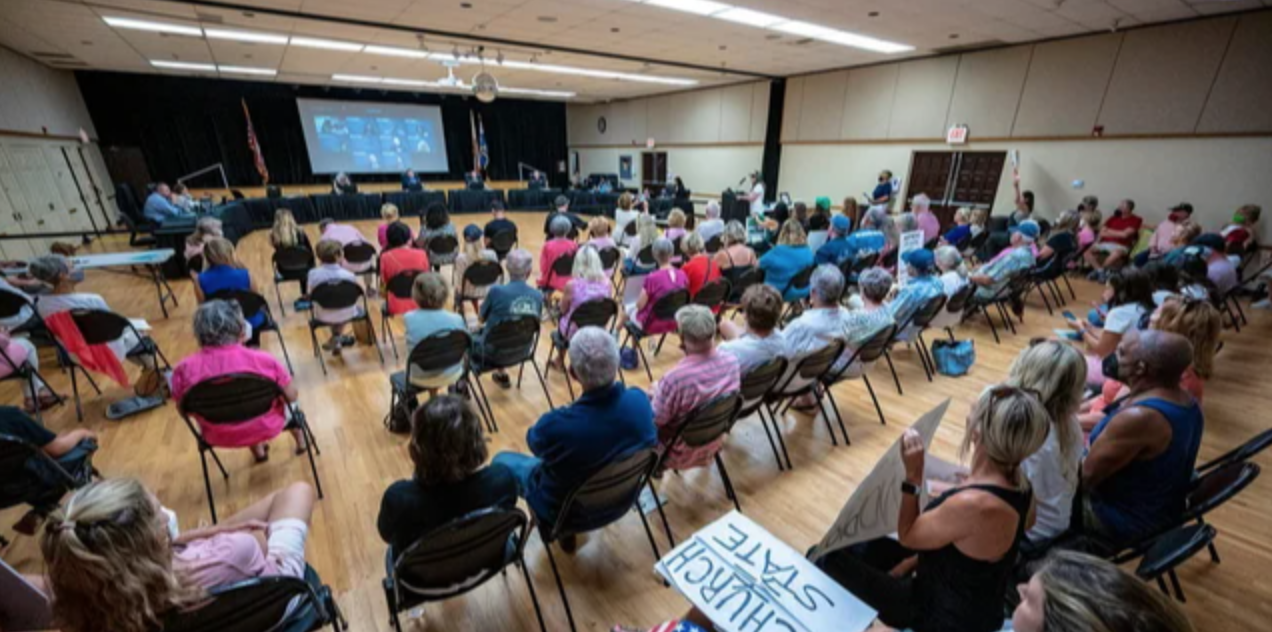 Image Source: Reddit
Community meetings offer a platform to voice your concerns and work towards collective solutions. Attend homeowners' association meetings or neighborhood gatherings where you can discuss issues openly and collaboratively. A sense of unity and shared responsibility often motivates neighbors to address problems constructively, rather than leaving them to build up and get worse.
20. Research Local Laws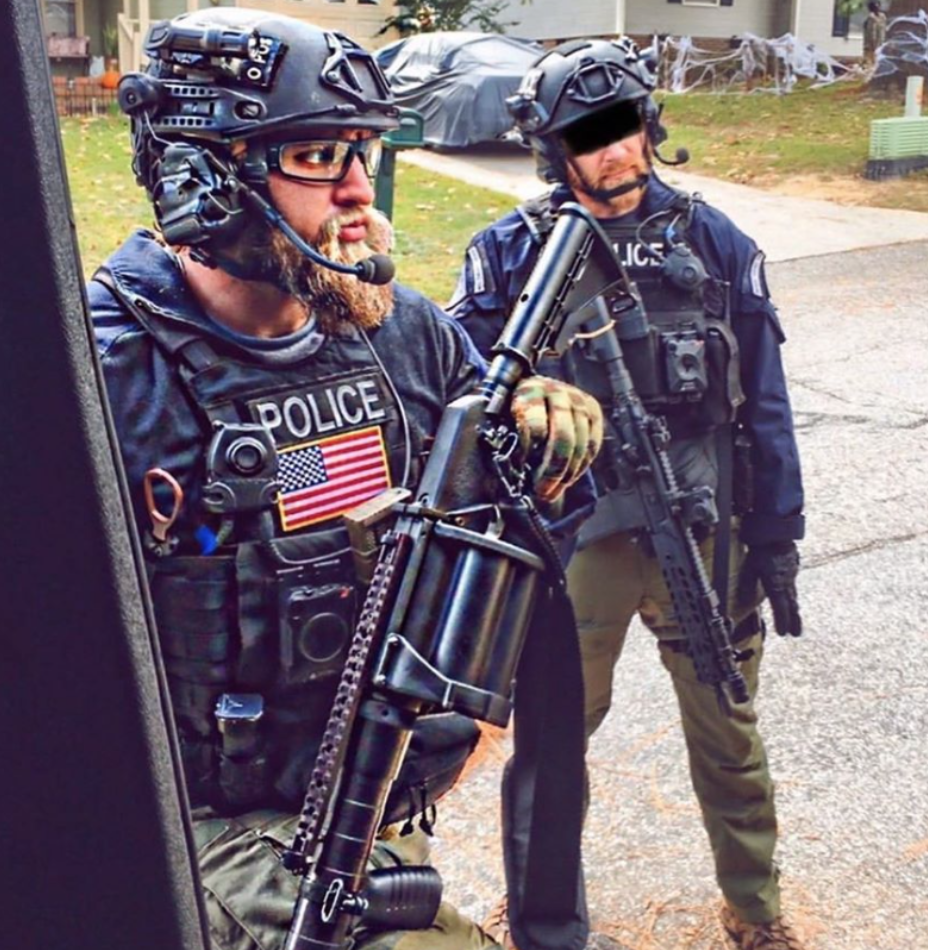 Image Source: Reddit
Knowing your rights is empowering. Research your local noise ordinances and property regulations to understand what's permissible and what's not. Armed with this knowledge, you can have informed conversations with your neighbor or authorities if needed. Having a legal perspective can help you advocate for your peace and comfort within the boundaries of the law.
21. Consult an Attorney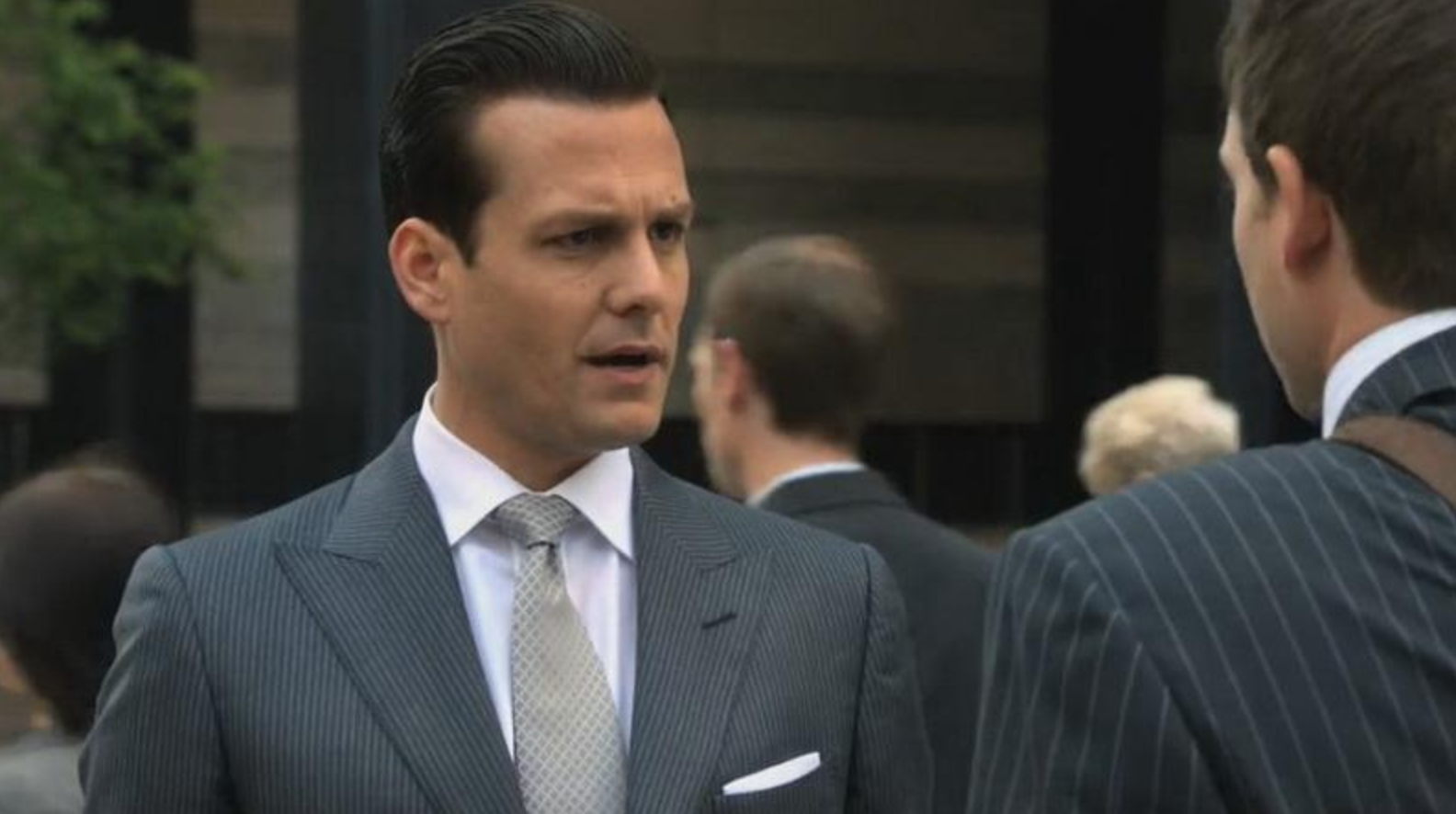 Image Source: Reddit
When all else fails, seeking legal advice might be necessary. If your issues escalate and negatively impact your life, consult an attorney well-versed in property law. They can provide expert guidance on your legal options and potential remedies. Legal action is a last resort, but having professional advice empowers you to make informed decisions if the situation reaches that point.
22. Secure Property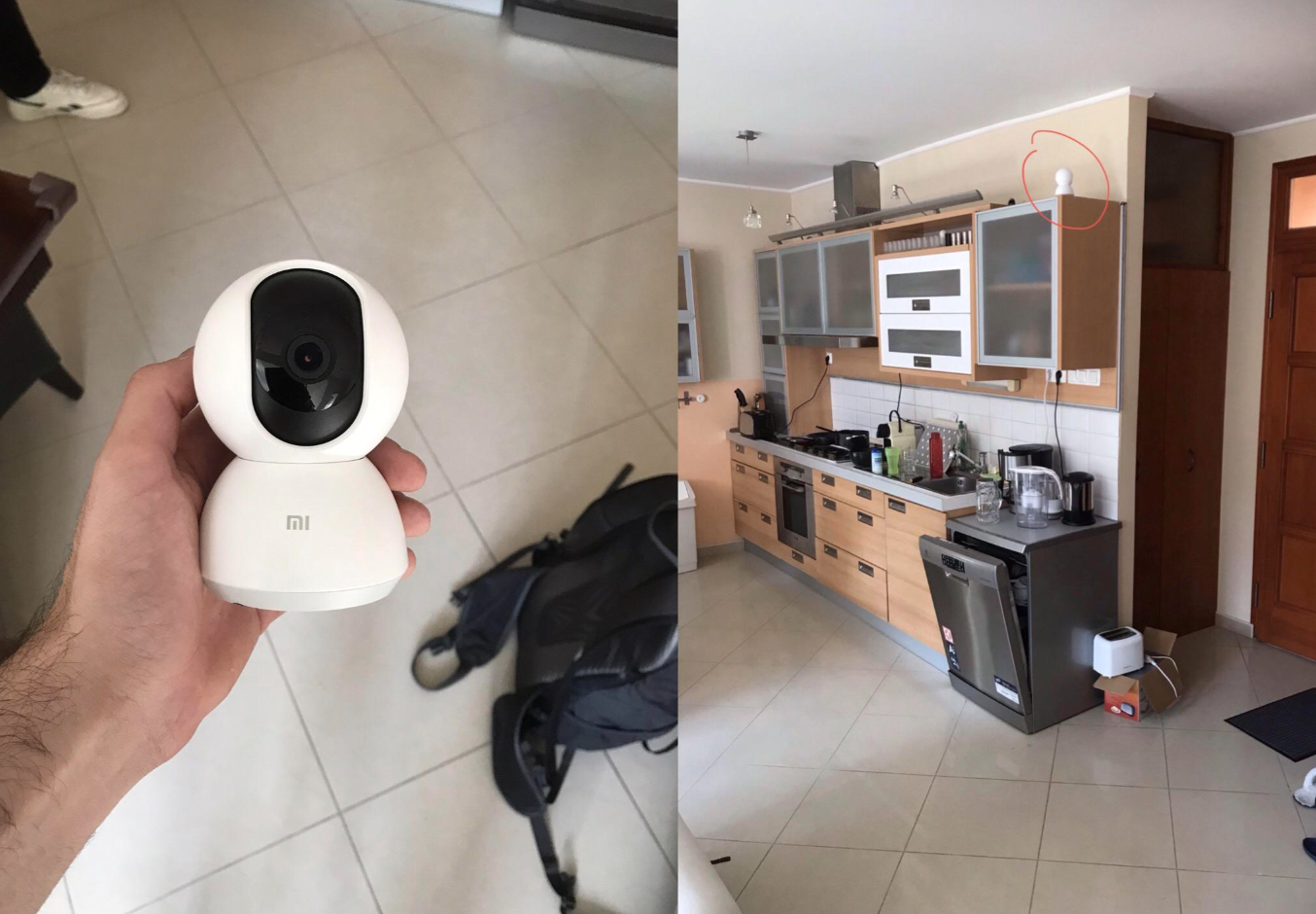 Image Source: Reddit
Feeling secure at home is essential. Installing security cameras and alarms not only protects your property but also acts as a deterrent to unwanted behavior. These systems provide peace of mind and evidence in case of any disturbances or property-related issues. A safer environment allows you to focus on resolving neighbor conflicts without compromising your well-being.
23. Lighting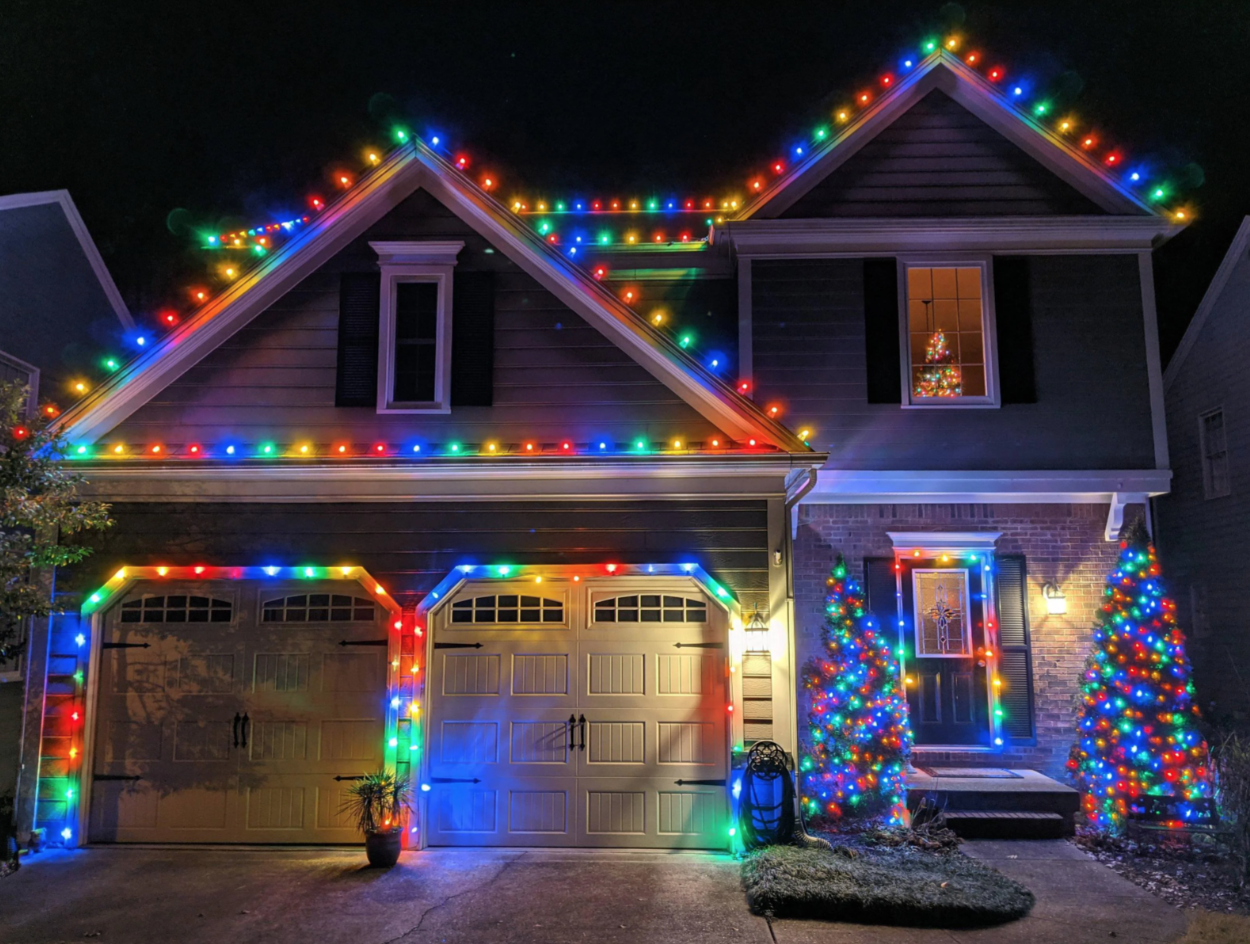 Image Source: Reddit
Well-lit surroundings contribute to a sense of security and discourage negative behavior. Illuminate your property's exterior with motion-activated lights or strategically placed fixtures. Proper lighting not only reduces the likelihood of disturbances but also enhances your overall living environment. A well-lit neighborhood fosters a more welcoming and safe atmosphere.
24. Practice Patience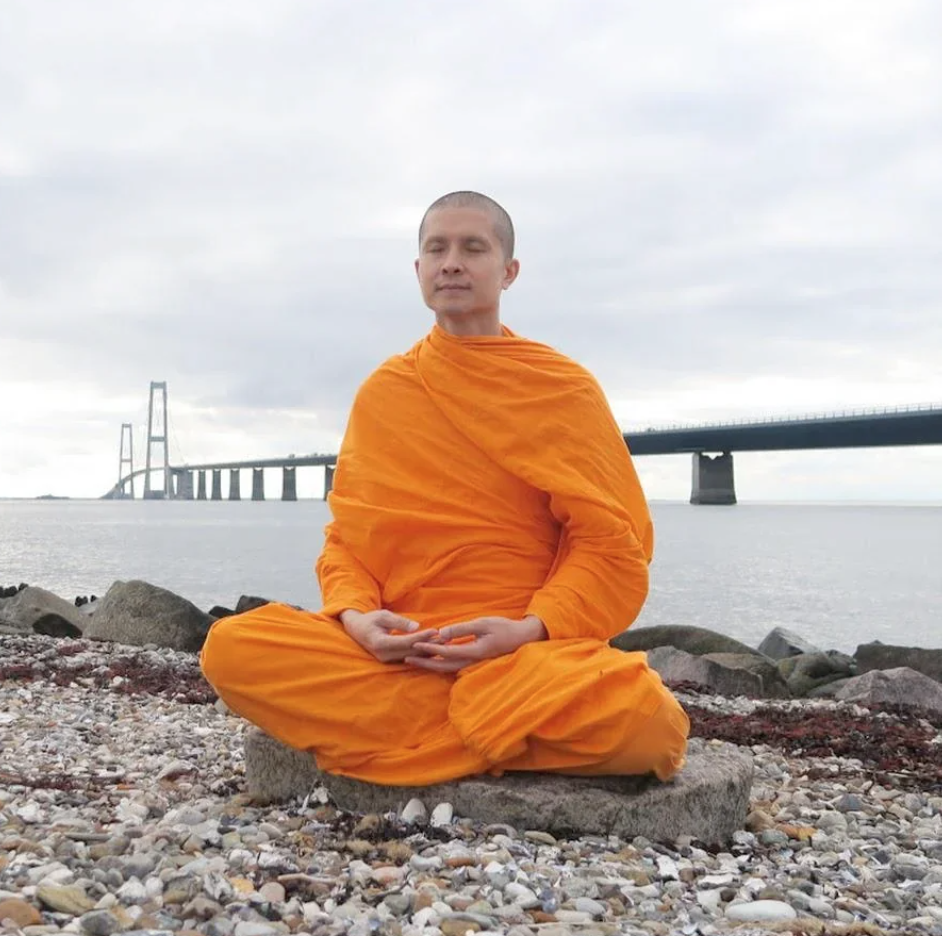 Image Source: Reddit
Handling a challenging neighbor requires a lot of resilience. Remember that change takes time, and conflicts won't always be resolved immediately. Practice patience and manage your stress through relaxation techniques, hobbies, or spending time with loved ones. Prioritizing your well-being helps you approach the situation with a clear mind and a steady heart.
25. Focus on Positive Interactions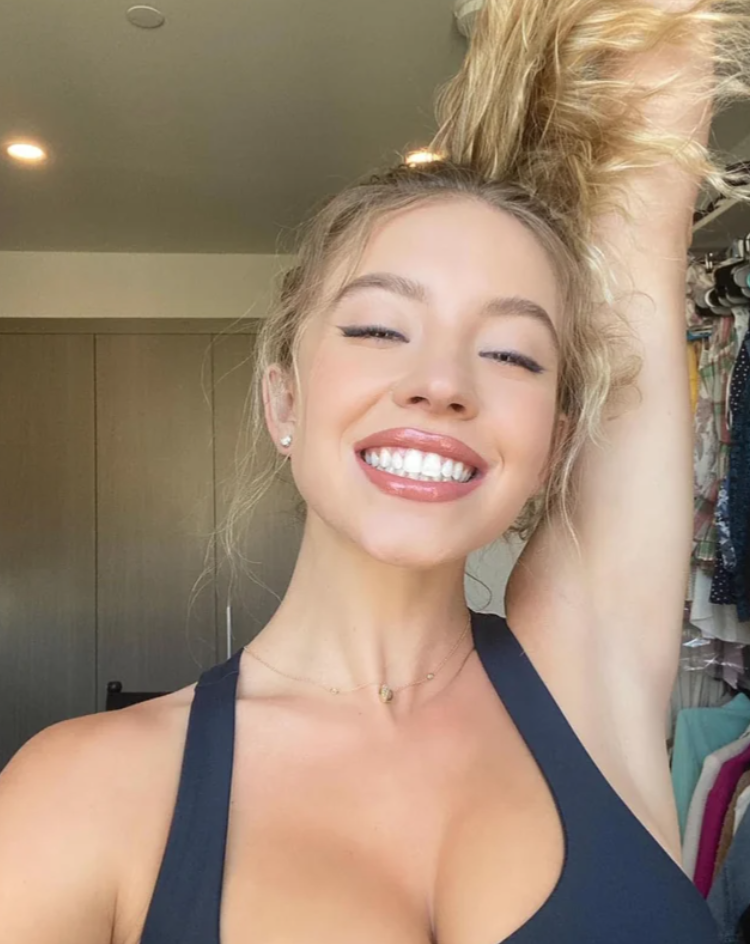 Image Source: Reddit
Don't let a difficult neighbor define your entire neighborhood experience. Foster connections with other friendly neighbors to create a positive support network. Socializing with those who share your values can help balance out the negative interactions, making your neighborhood feel more like a community. Positive interactions can uplift your spirits and remind you of the good amidst the challenges.
26. Consider Moving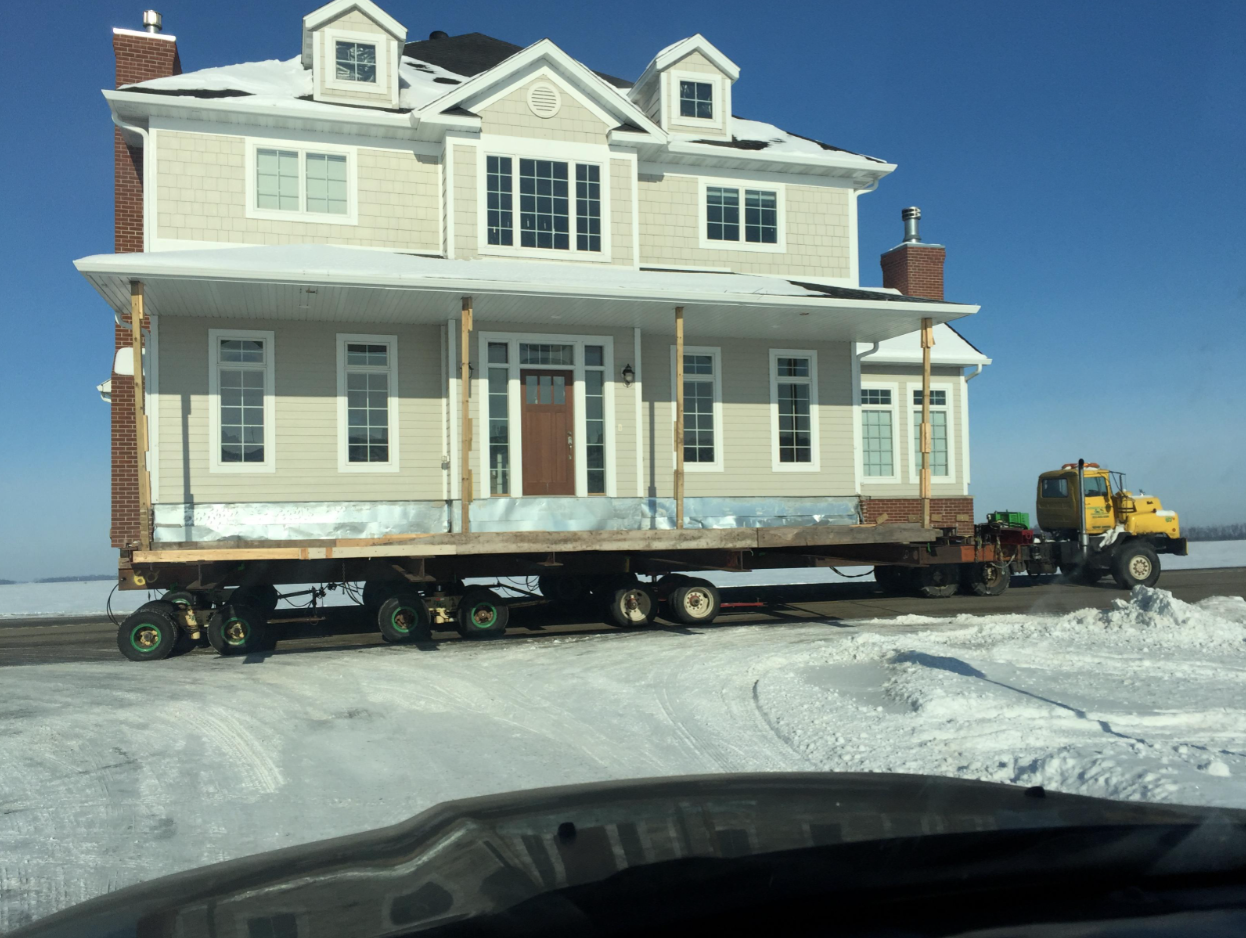 Image Source: Reddit
In very rare cases, despite your best efforts, the situation with your bad neighbor may not improve. If the stress of this becomes overwhelming, moving to a different place could be the healthiest choice for you and your families well-being. Prioritize your mental and emotional health by seeking a new environment where you can flourish without the weight of a difficult neighbor.
27. Rent/Lease Management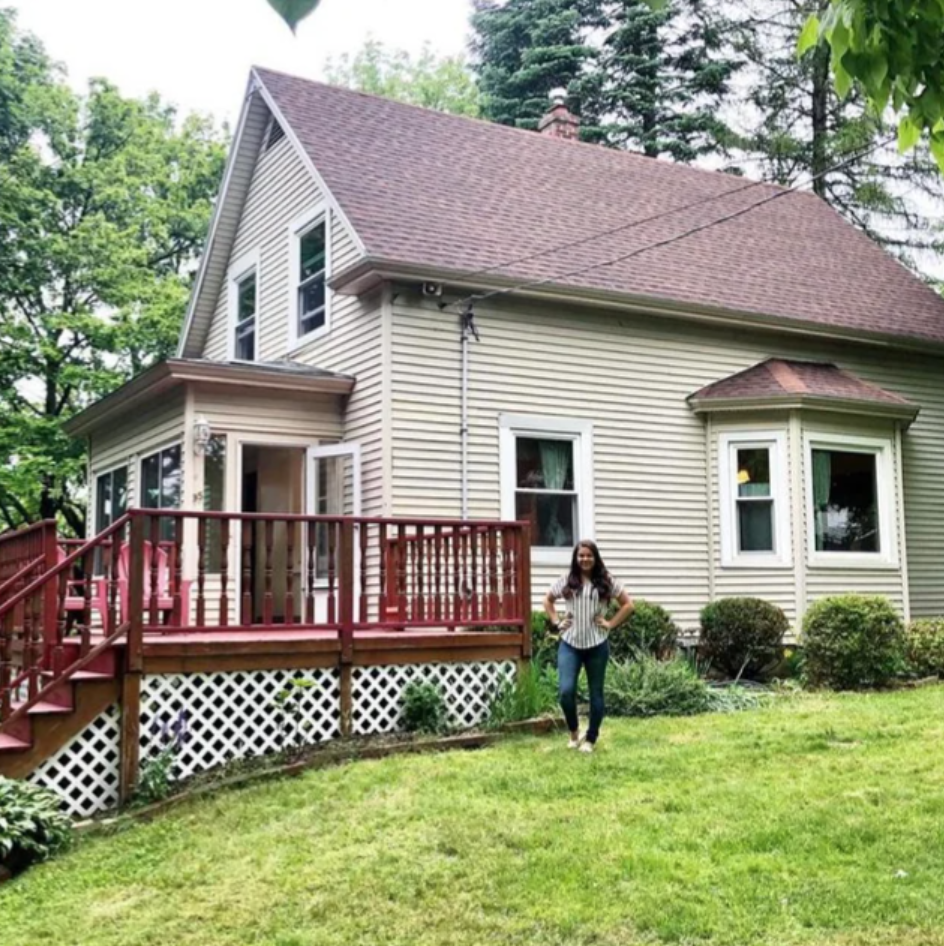 Image Source: Reddit
If you're a renter, you're not alone in handling the situation. Engage your landlord or property management to address the issues you're facing and see if there's anything they can do. They have a vested interest in maintaining a harmonious living environment. Present your concerns professionally, backed by evidence if possible, and collaborate to find a solution that benefits everyone.
28. Therapy Or Counselling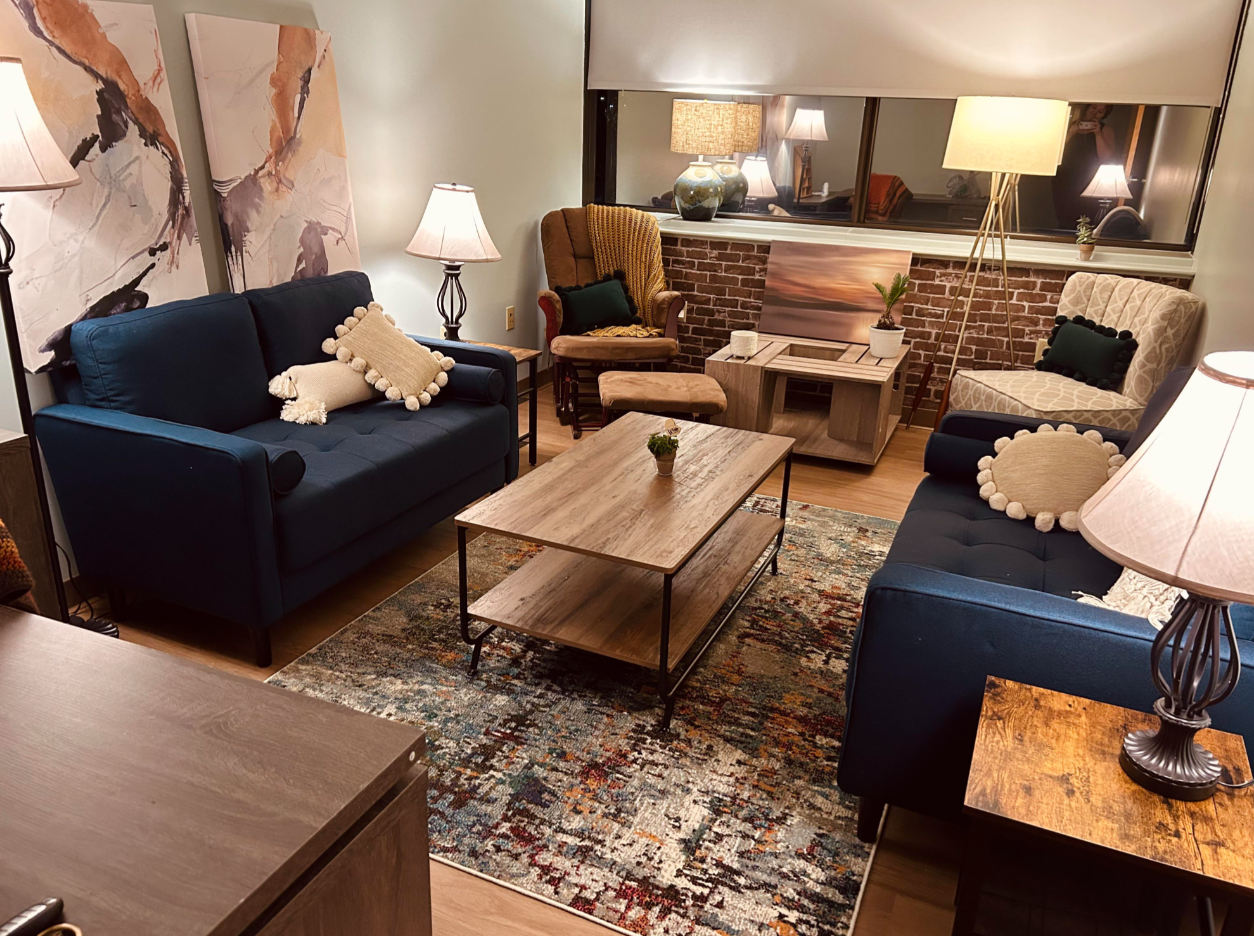 Image Source: Reddit
Dealing with a challenging neighbor can take an emotional toll and have a pretty big affect on your mental health. Seeking therapy or counselling is a proactive way to manage stress and navigate your feelings about the situation at hand. A professional can equip you with coping strategies, helping you maintain your mental well-being while facing difficulties beyond your control.
29. Conflict Resolution Workshops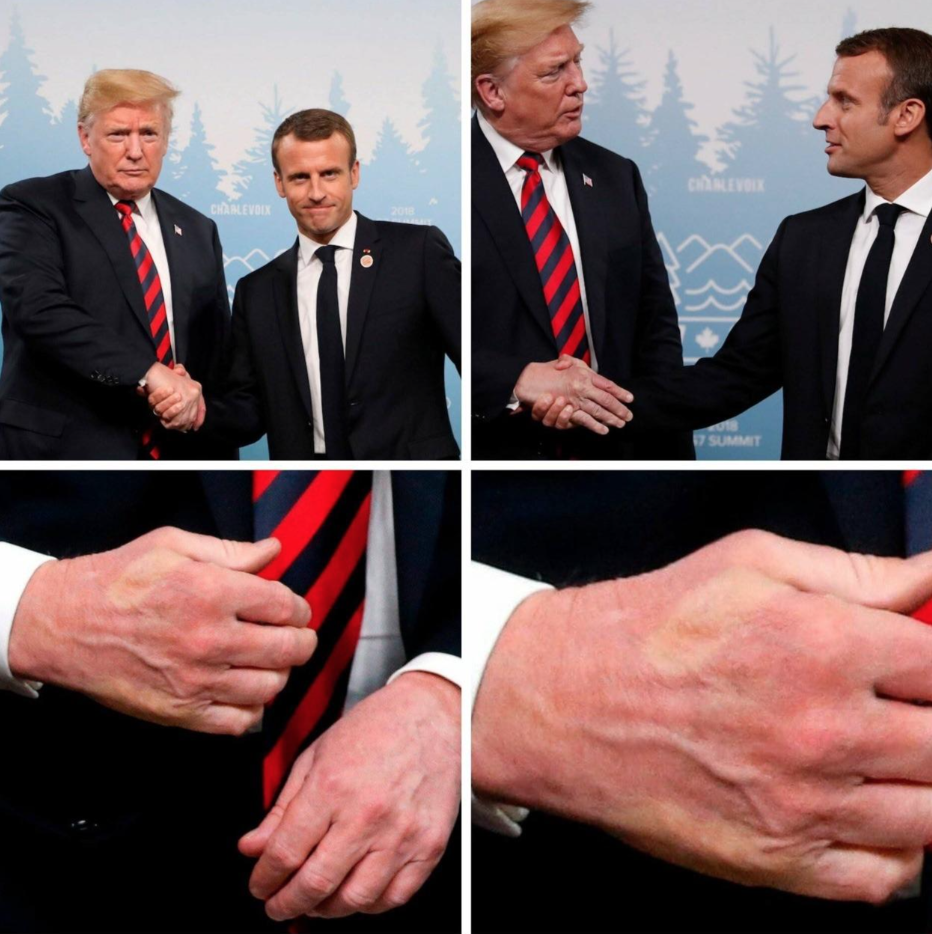 Image Source: Reddit
Enhance your conflict resolution skills by attending different workshops. These sessions offer valuable tools for handling disputes constructively, whether with your neighbor or in other areas of your life. Learning effective communication techniques and negotiation strategies can empower you to manage conflicts more successfully and create positive outcomes.
30. Neighbor Dispute Services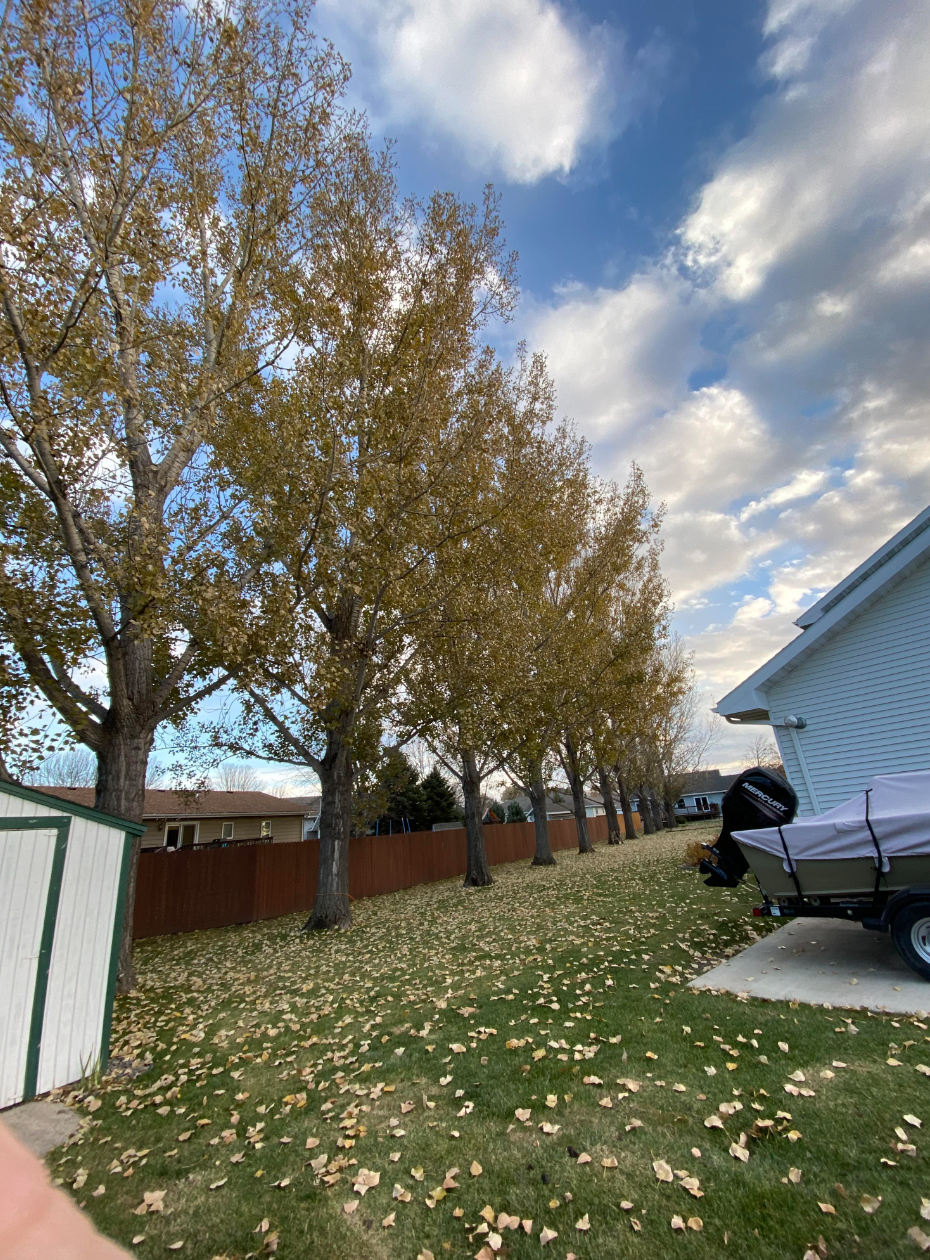 Image Source: Reddit
Communities often have resources dedicated to addressing neighbor disputes and troubles. These services may include mediation or counseling to bridge gaps and find solutions to the various problems found in neighborhoods. Explore whether your area offers such services and take advantage of these neutral and supportive avenues to work toward a resolution.