30 Freaky Animals To Look Out For In The Desert
By Jack Clark
1 month ago
1. Fennec Fox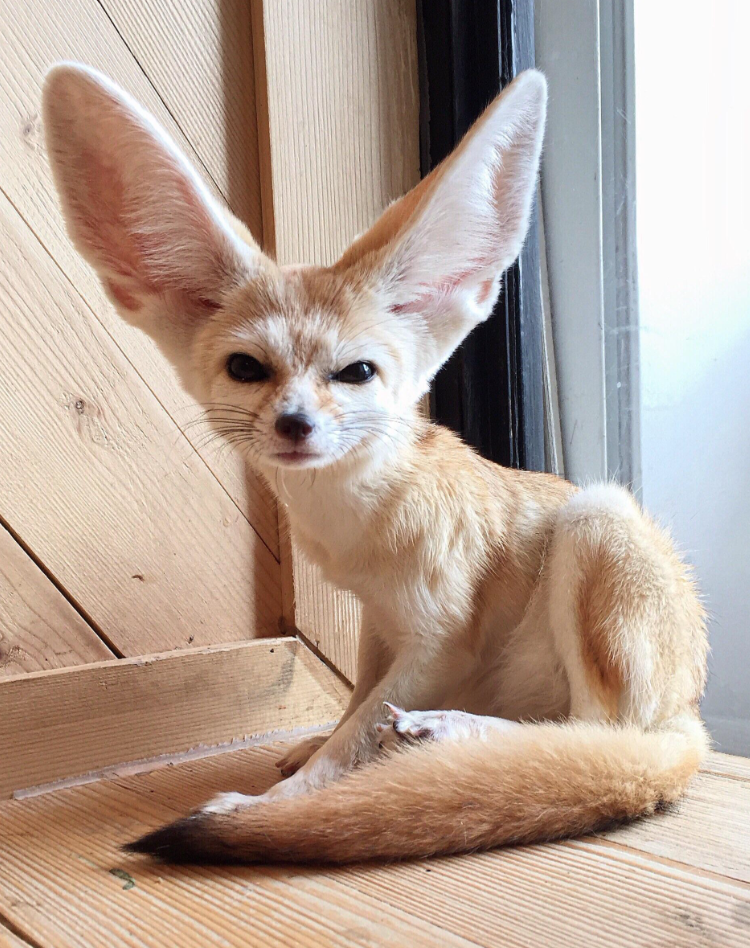 Image Source: Reddit
Meet the adorable Fennec fox, a desert dweller with a distinctive feature - its oversized ears. Their ears serve a dual purpose: they help regulate the fox's body temperature and enhance its acute hearing, aiding in locating prey. Nocturnal by nature, the fennec fox is perfectly adapted to the cooler nights of the desert, making it a captivating creature often seen scuttling across North African and Arabian sands.
2. Thorny Devil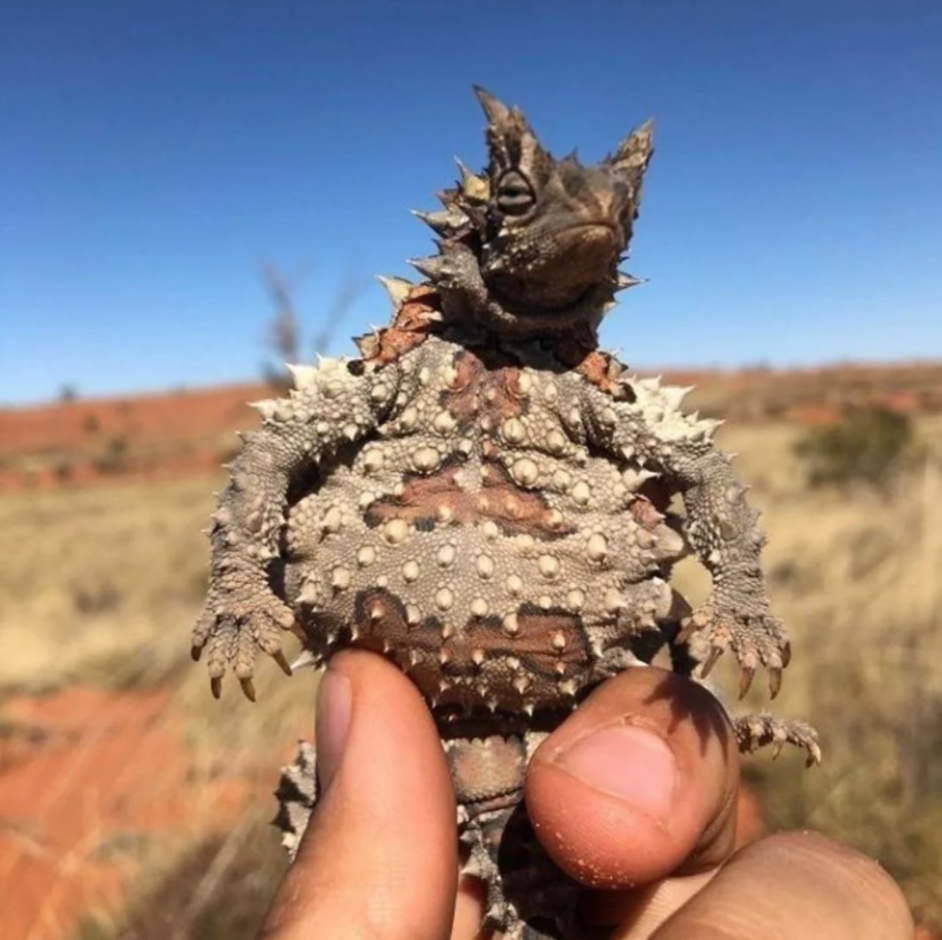 Image Source: Reddit
Venture to Australia to discover the thorny devil, a master of desert camouflage. Its body has spiky scales that help deter predators while channelling water towards its mouth. This ingenious reptile primarily feasts on ants, using its specialized tongue to capture them. An Australian wonder, the thorny devil is an emblem of the country's unique desert ecosystems.
3. Gila Monster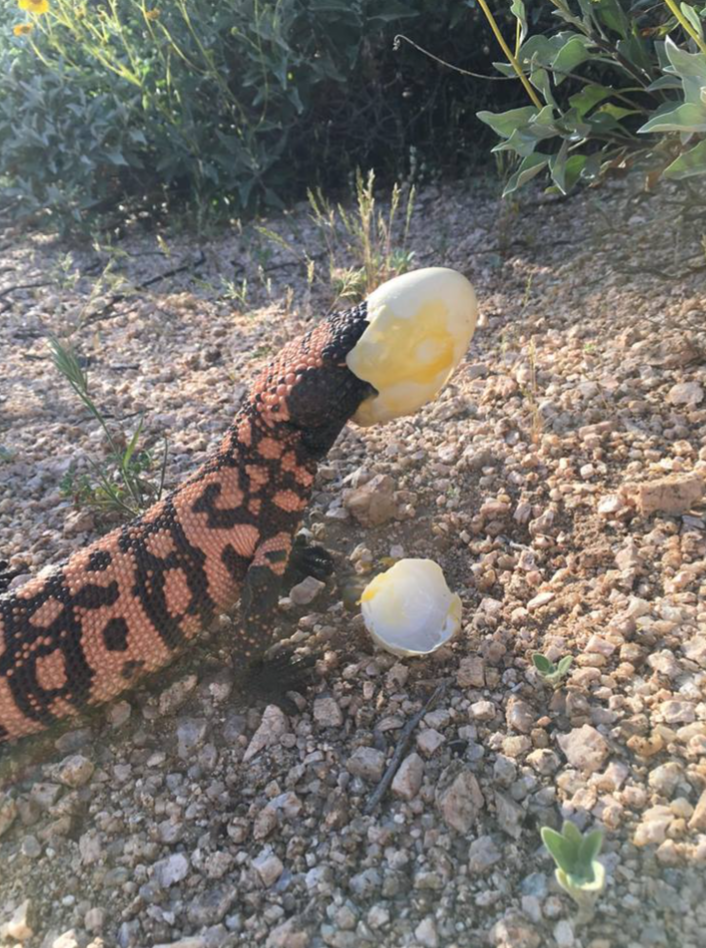 Image Source: Reddit
This venomous heavyweight lurks in the deserts of North America. Its vibrant patterned skin serves as a warning to potential predators of its toxic bite. While its venom immobilizes prey, it poses minimal threat to humans. As a native of the Sonoran and Mojave Deserts, the Gila monster represents the rugged beauty of the southwestern U.S. and Mexico.
4. Jerboa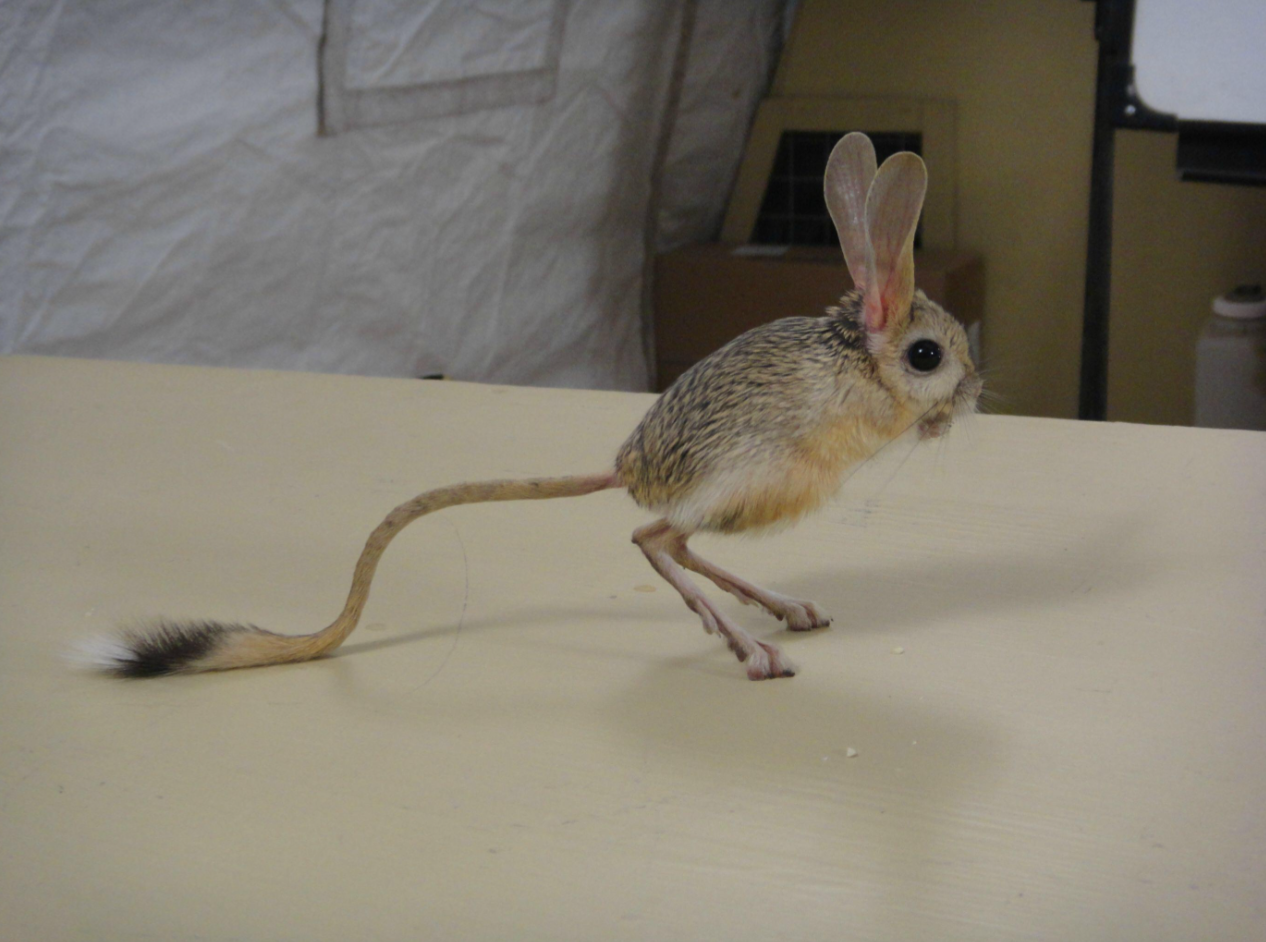 Image Source: Reddit
Imagine a tiny kangaroo in the desert - that's the Jerboa. With long hind legs, the Jerboa is built for high-speed hopping across sandy terrains. With keen hearing and nocturnal habits, this miniature marvel evades predators while foraging for seeds and insects. Native to the deserts of Asia and Africa, the Jerboa's unique adaptations make it a remarkable sight.
5. Dromedary Camel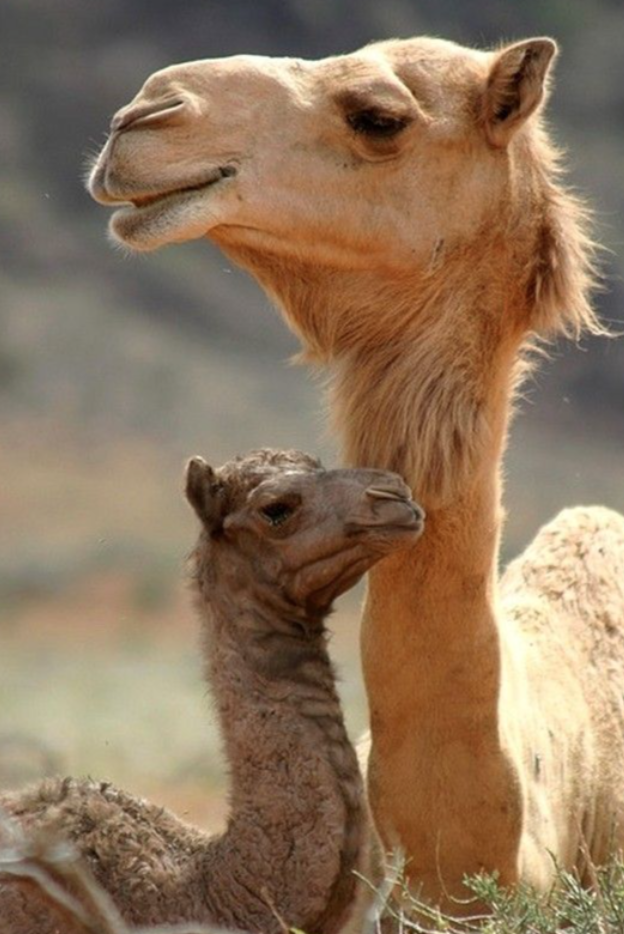 Image Source: Reddit
The dromedary camel, a true desert workhorse, is built to thrive where water is scarce. Its single hump stores fat, not water, providing energy during long journeys. Originating from arid regions across the Middle East and North Africa, these steadfast companions have supported humans for centuries, offering transportation and sustenance in the unforgiving desert landscapes.
6. Sand Cat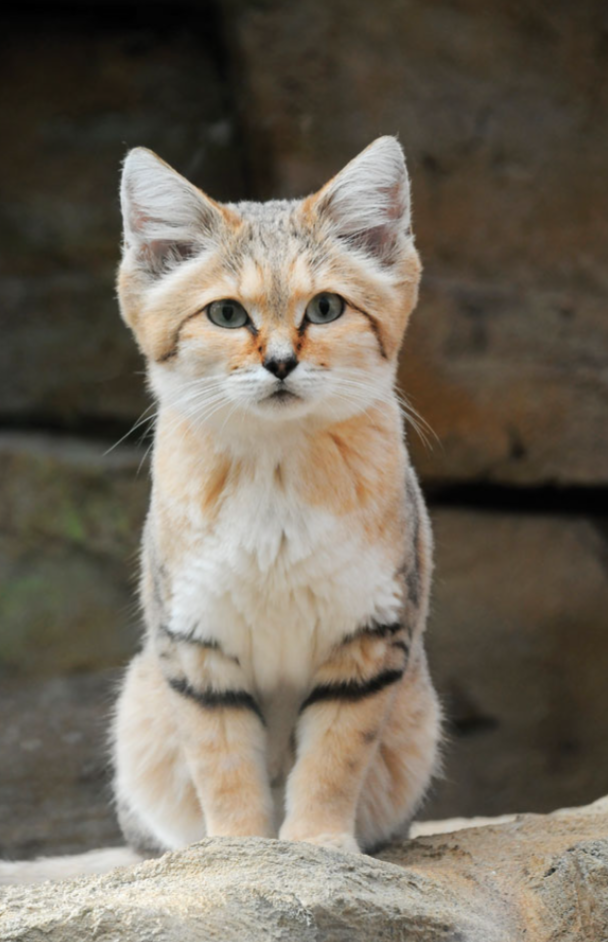 Image Source: Reddit
The sand cat is quite literally built for life in the dunes. It's a skilled nocturnal hunter with fur-covered paws for insulation and keen night vision. This elusive cat's range extends from the deserts of North Africa to the Middle East and Central Asia. Despite its diminutive size, the sand cat is a testament to the resilience of desert wildlife.
7. Sidewinder Snake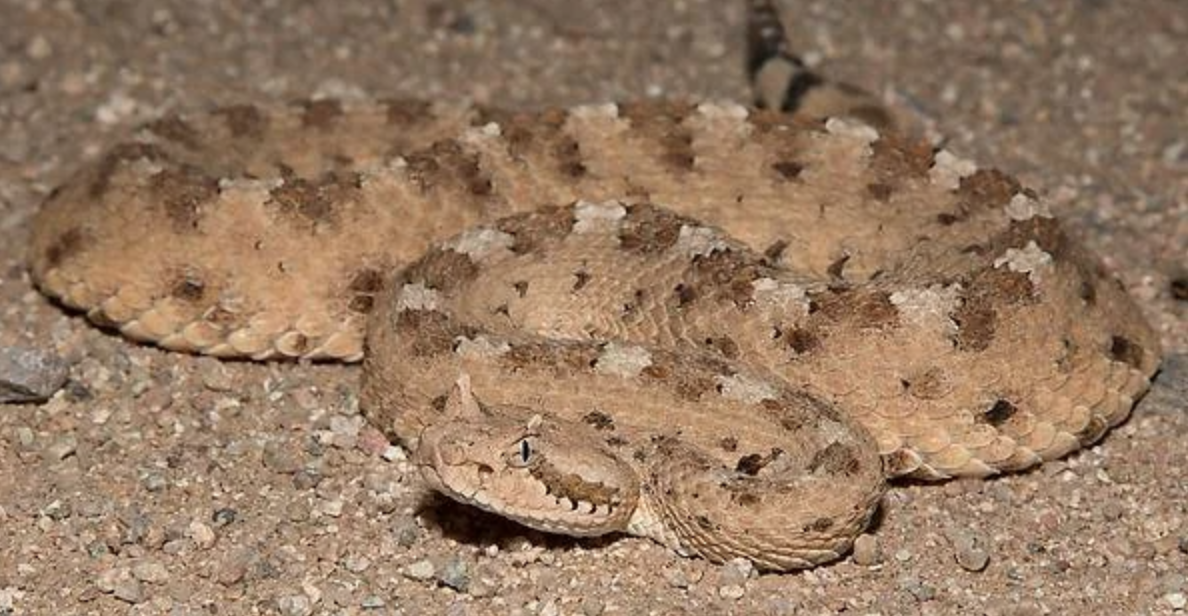 Image Source: Reddit
Snakes: some people love them, some people hate them. The sidewinder employs a distinctive sidewinding motion that reduces friction and maximizes traction to traverse the scorching dunes. This adaptation keeps its body cooler and minimizes the area of contact with the hot sand. Found in the deserts of North America, the sidewinder's locomotion is a mesmerizing survival strategy.
8. Kangaroo Rat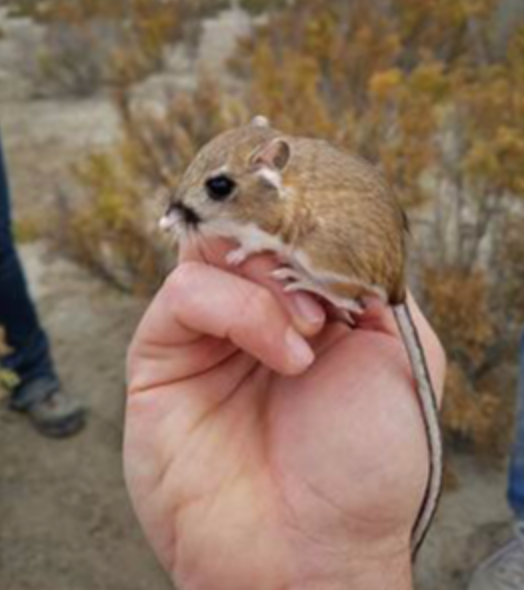 Image Source: Reddit
Don't be fooled by its name - the kangaroo rat is a rodent, not a marsupial. Its strong hind legs allow for impressive leaps, while specialized kidneys enable it to thrive without drinking much water. These resourceful desert dwellers are found throughout North America's arid landscapes, showcasing their ability to adapt and flourish in the harshest conditions.
9. Deathstalker Scorpion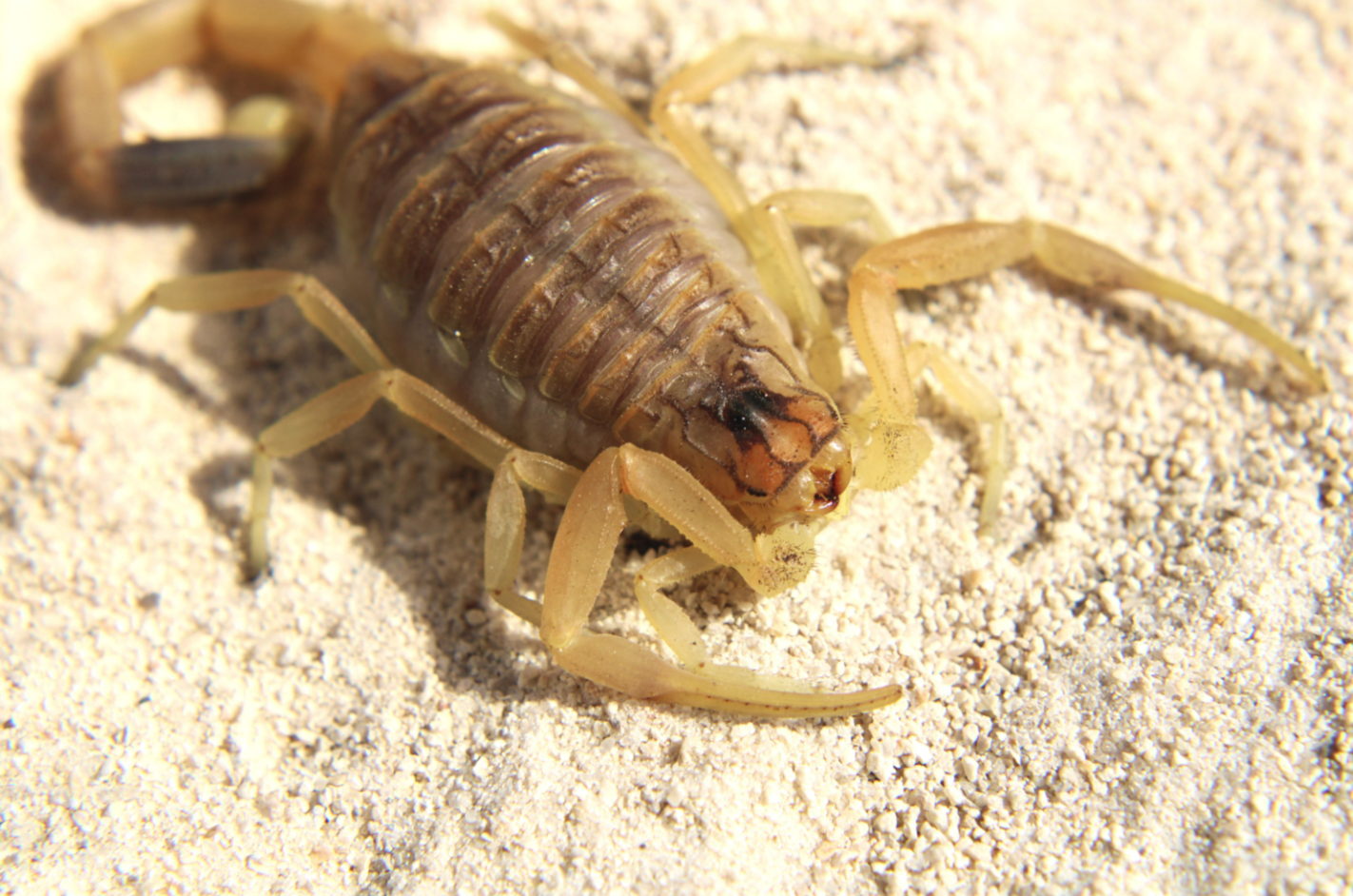 Image Source: Reddit
The name should warn you off, this is a small but venomous creature with a potent sting. Recognizable by its vibrant yellow hue, it uses its venom to immobilize prey and protect itself. Found in the deserts of North Africa and the Middle East, the deathstalker's venom is studied for potential medical applications, showcasing the unexpected value of desert inhabitants.
10. Desert Tortoise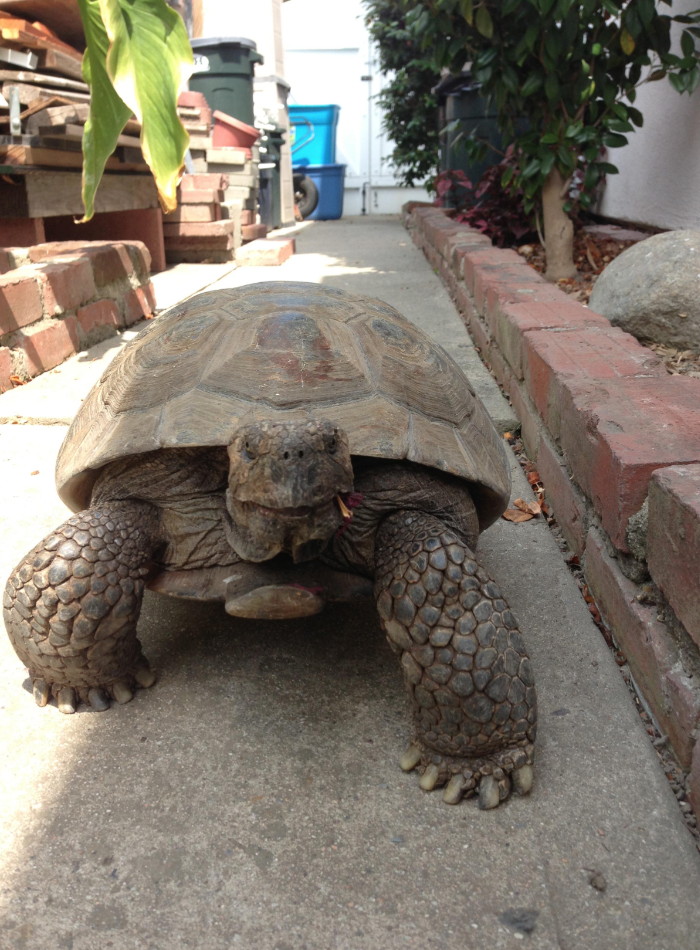 Image Source: Reddit
Meet the steadfast desert tortoise, an emblem of patience in arid environments. With sturdy limbs and a domed shell, it's built to conserve water and endure harsh desert temperatures. These gentle reptiles have a lifespan of over 50 years and can be found in North American deserts. The desert tortoise serves as a symbol of resilience and the delicate balance of desert ecosystems.
11. Caracal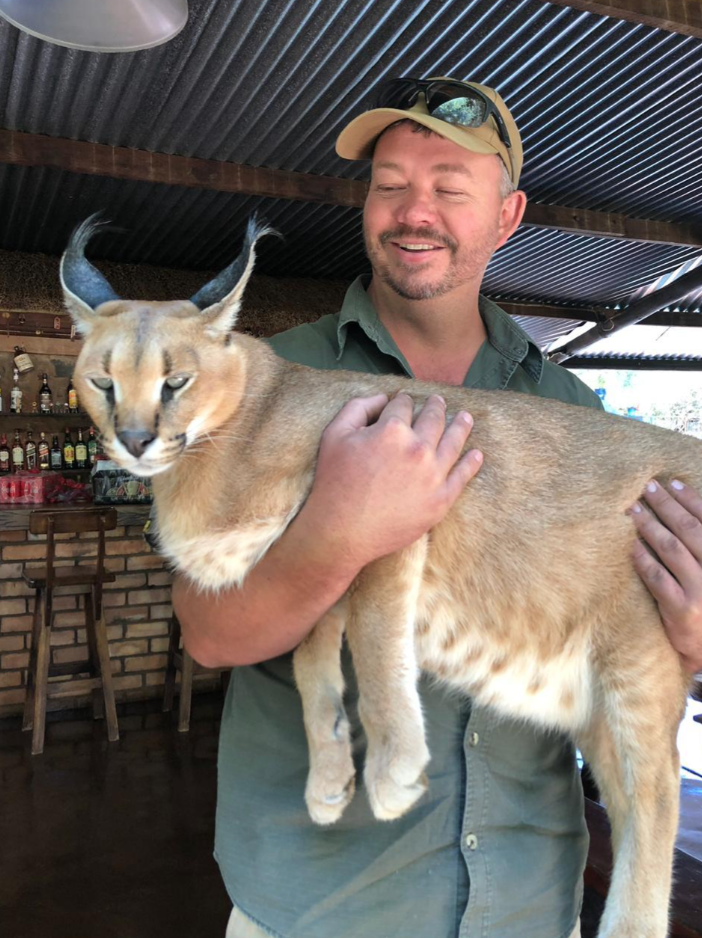 Image Source: Reddit
Meet the caracal, a stealthy desert predator distinguished by its striking tufted ears. Equipped with excellent hunting skills, it preys on small mammals and birds. Its tufted ears aid in precise hearing, allowing it to pinpoint even the faintest rustle of prey. It is found in African and Asian deserts, and the caracal distinctive appearance and agility make it a captivating sight.
12. Meerkat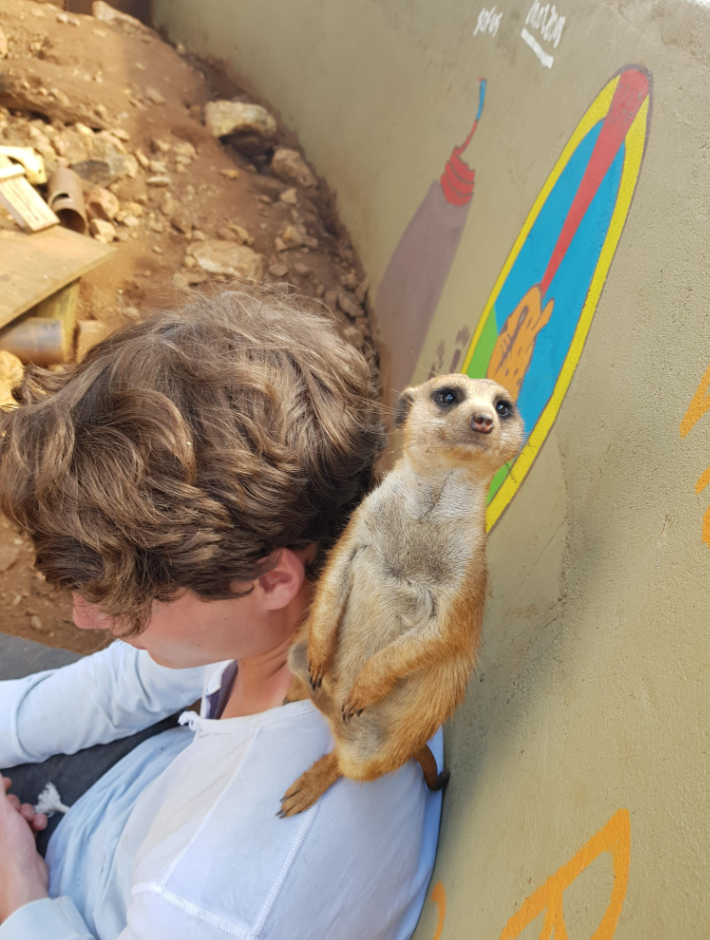 Image Source: Reddit
These social creatures are known for their cooperative behaviour. These desert-dwelling mammals construct elaborate underground burrow systems that provide safety from predators and extreme temperatures. Meerkats' communal lifestyle extends to caring for their young and keeping watch for potential threats. Native to African deserts, these curious creatures exemplify the power of teamwork.
13. Sandfish Skink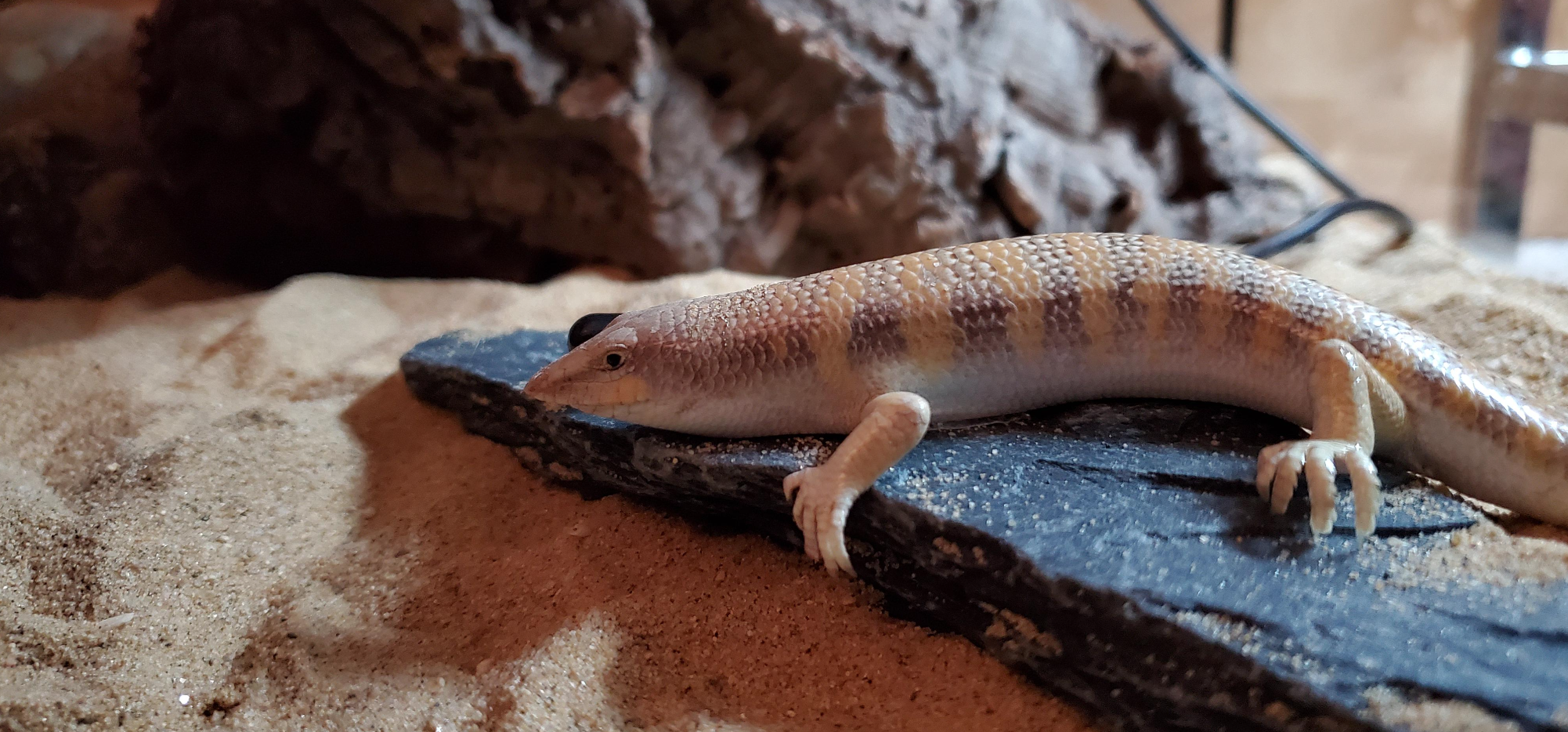 Image Source: Reddit
This lizard appears to defy the laws of physics. Its specialized body shape and movements allow it to effectively "swim" through sand, quickly disappearing beneath the surface. This adaptation helps it escape predators and extreme temperatures. The sandfish skink's unique movement is a marvel of desert evolution.
14. Greater Roadrunner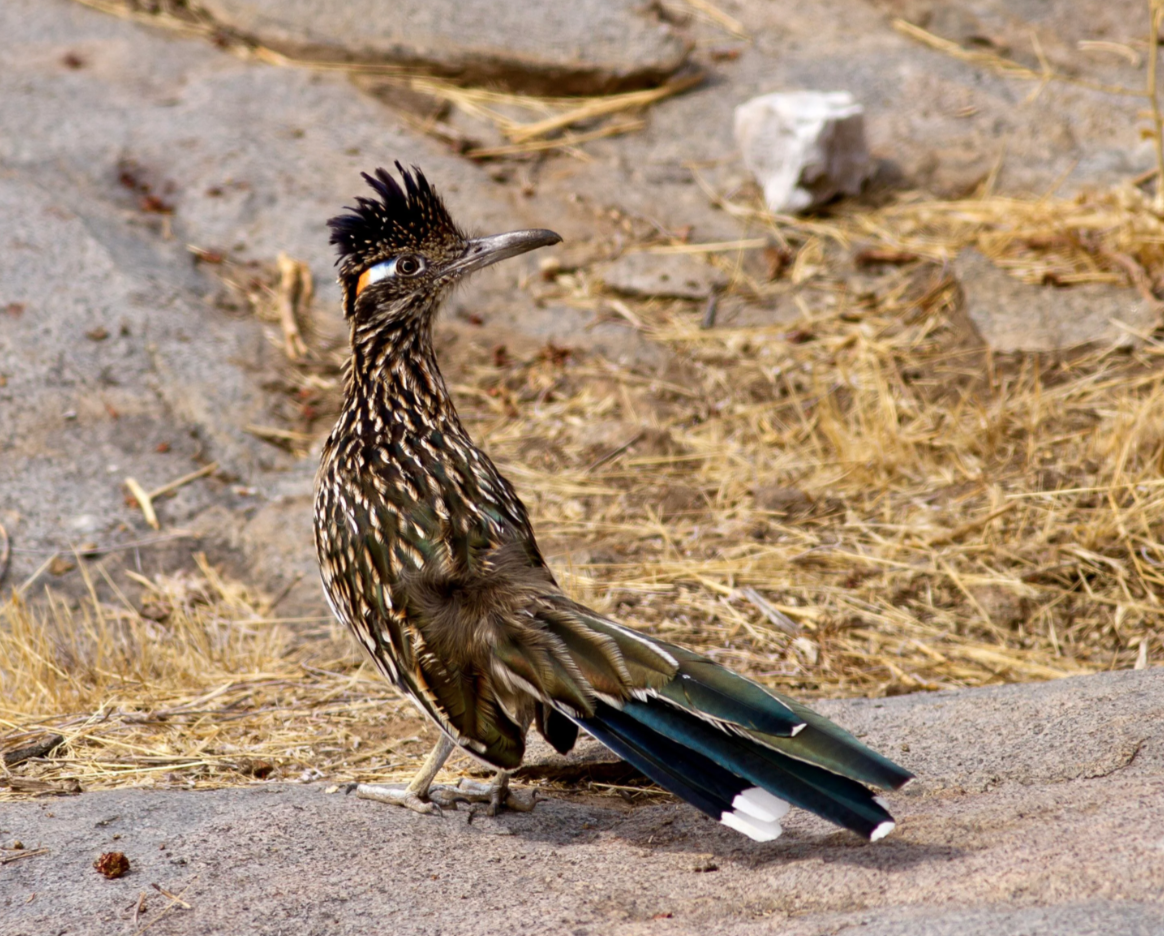 Image Source: Reddit
The Roadrunner is a charismatic bird famed for its swift ground-running ability. With a distinctive appearance featuring a crested head and long tail, this desert dweller is a symbol of the American Southwest. It feeds on insects, reptiles, and small mammals, and its iconic presence has made it a cultural icon in the arid regions it calls home.
15. Barrel Cactus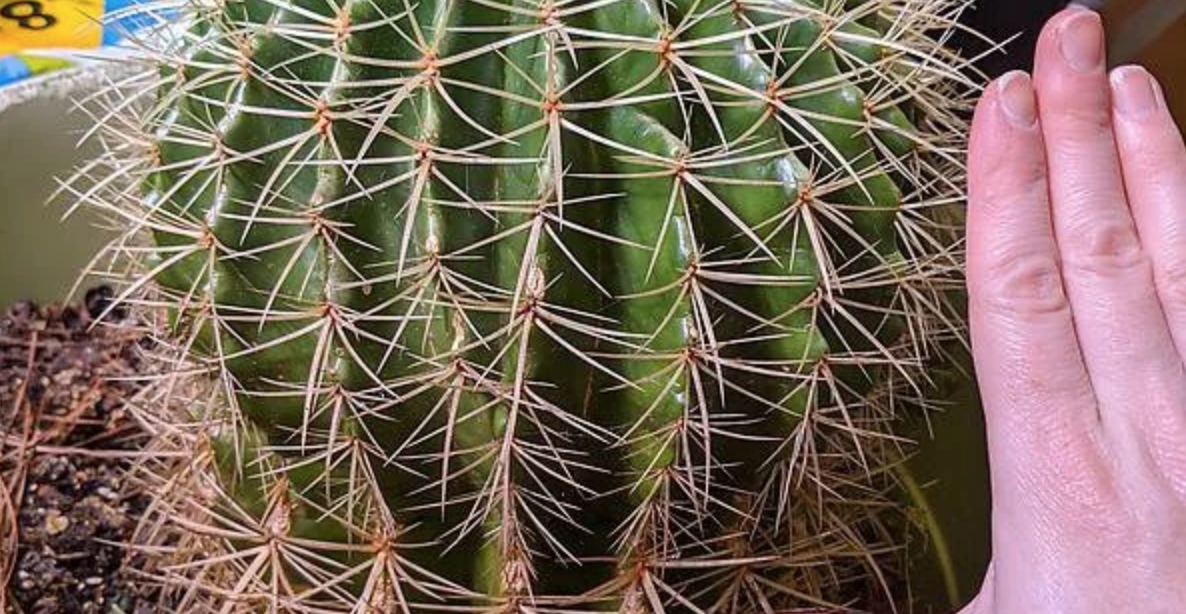 Image Source: Reddit
These plants are a marvel of nature. The Barrel Cactus is a desert survivor with a unique water-storage strategy. Its swollen trunk allows it to hoard water for dry spells. As a result, these cacti thrive in arid environments where other vegetation struggles. Found in North and South American deserts, the barrel cactus is a botanical wonder and a testament to nature's ingenious solutions.
16. Desert Iguana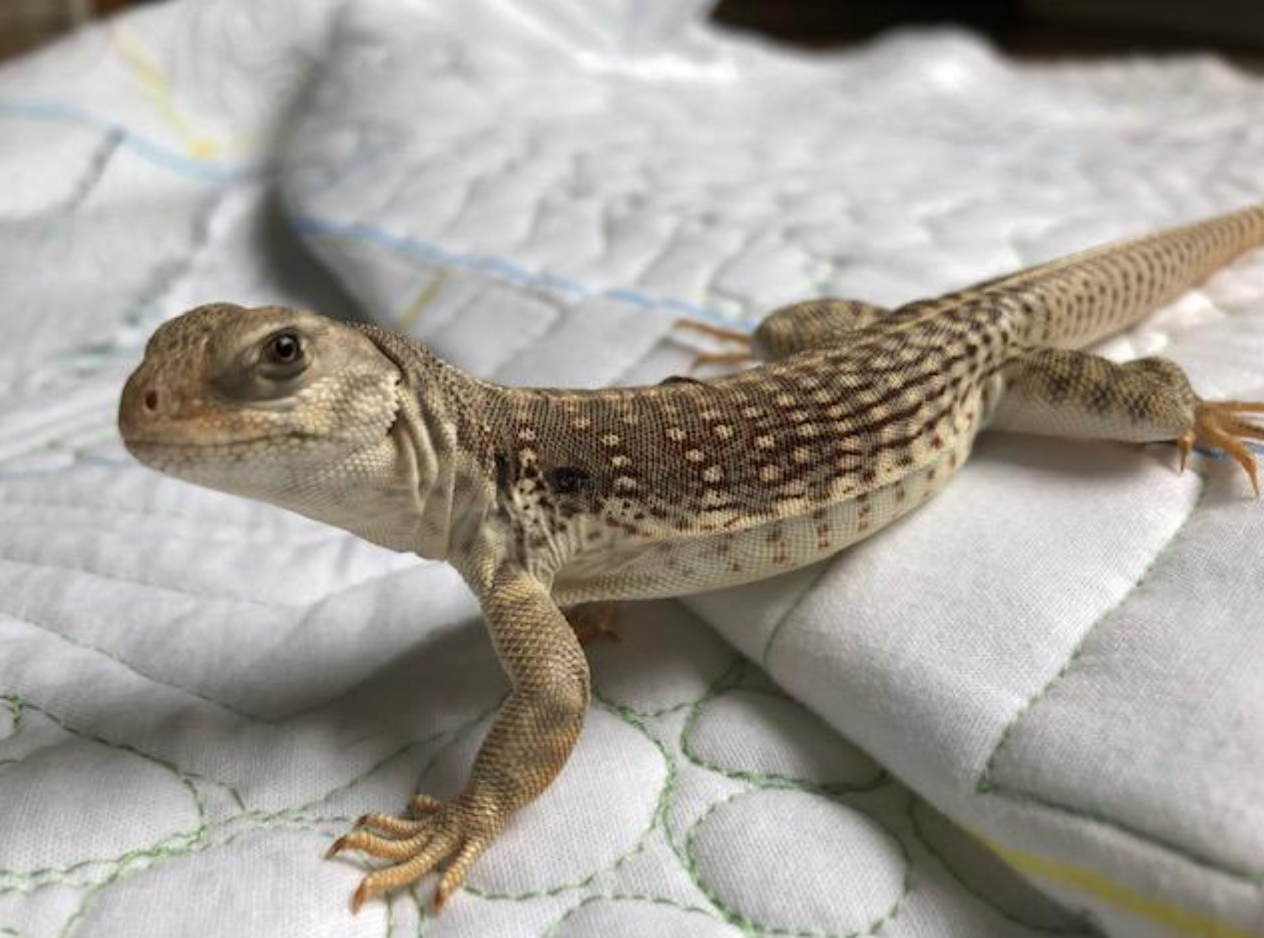 Image Source: Reddit
The Desert Iguana is a master of blending in with its surroundings. Its greyish-brown colouration helps it evade predators and regulate body temperature. This herbivorous lizard is found in North American deserts and has adapted to thrive in harsh conditions. Its resilience and ability to camouflage make it a quintessential inhabitant of arid landscapes.
17. Desert Hedgehog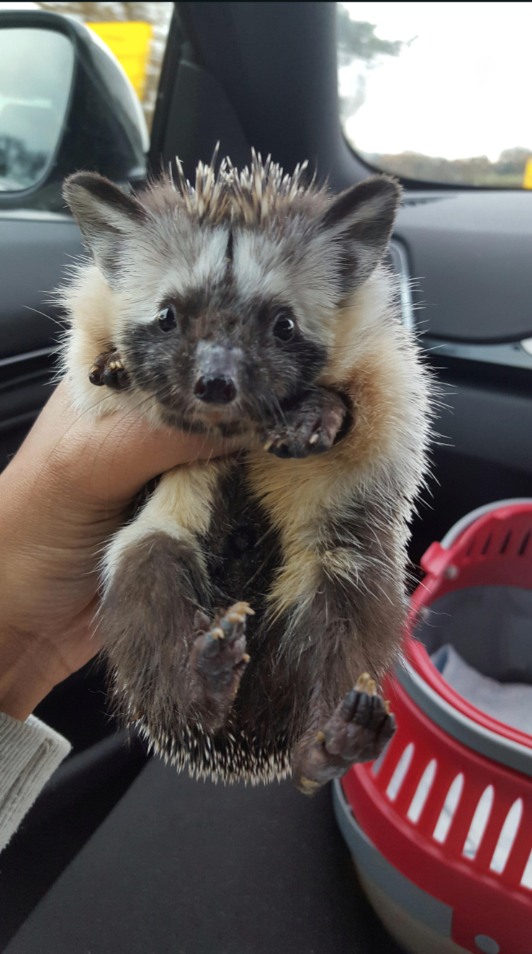 Image Source: Reddit
The desert hedgehog is a spiky resident of African and Asian deserts. This nocturnal mammal's protective armour of spines deters predators, while its omnivorous diet helps it thrive in sandy landscapes. Adapted to conserve water, the desert hedgehog's ability to endure and adapt to desert life is a testament to the diversity of desert-dwelling creatures.
18. Namaqua Chameleon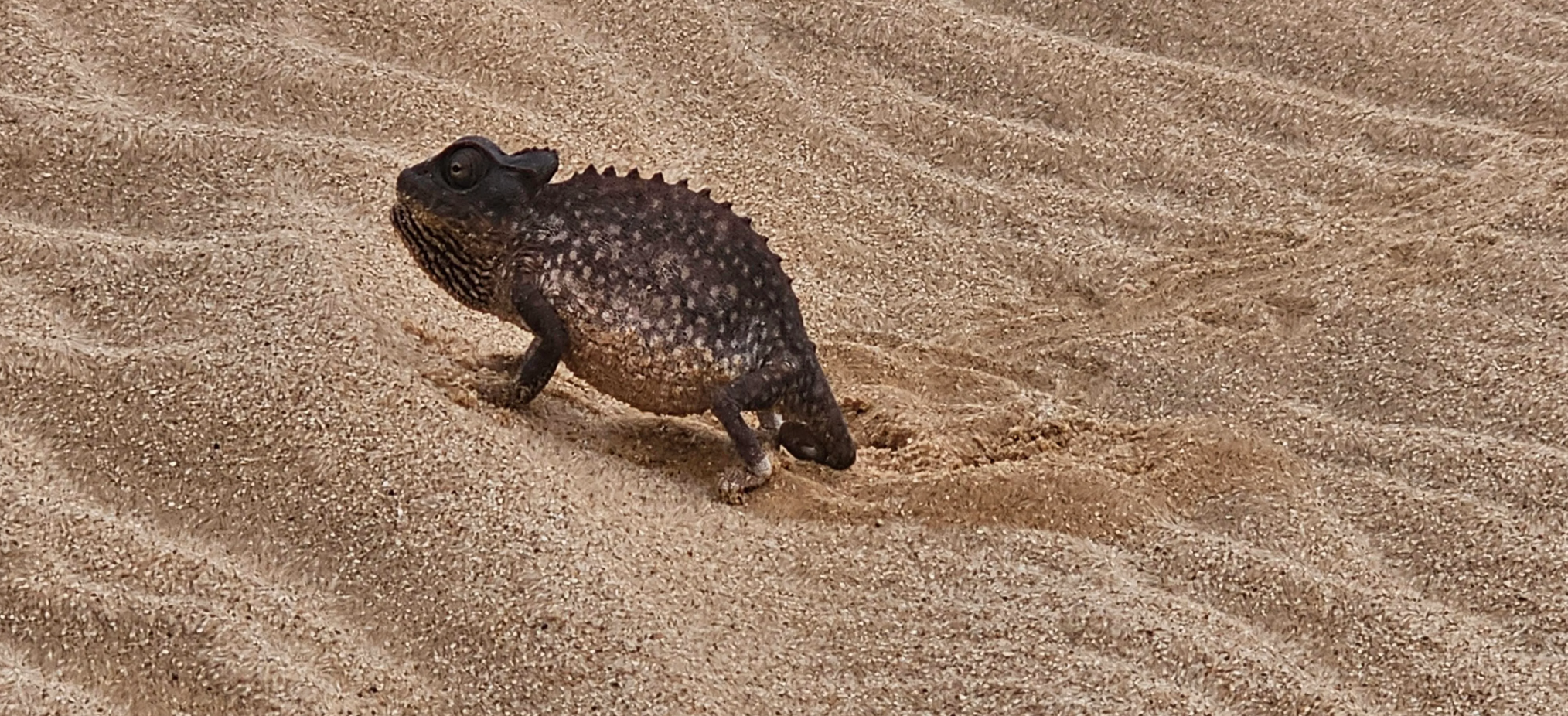 Image Source: Reddit
The Namaqua chameleon is one of the most interesting creatures found in the desert. This chameleon species is renowned for its ability to change colours, helping it regulate body temperature and communicate with others. Native to the deserts of southern Africa, its vibrant displays showcase the beauty and adaptability of desert creatures. Would you like to come across one of these?
19. Peringuey's Adder
Image Source: Reddit
The Peringuey's adder is a small yet venomous snake found in the deserts of southern Africa. Camouflaged to blend into the sand, it relies on ambush tactics to catch small prey. Its venom is potent despite its size, serving as a reminder of the dangers that can lurk in desert landscapes. The Peringuey's adder is a testament to the delicate balance between predator and prey in arid ecosystems.
20. Desert Monitor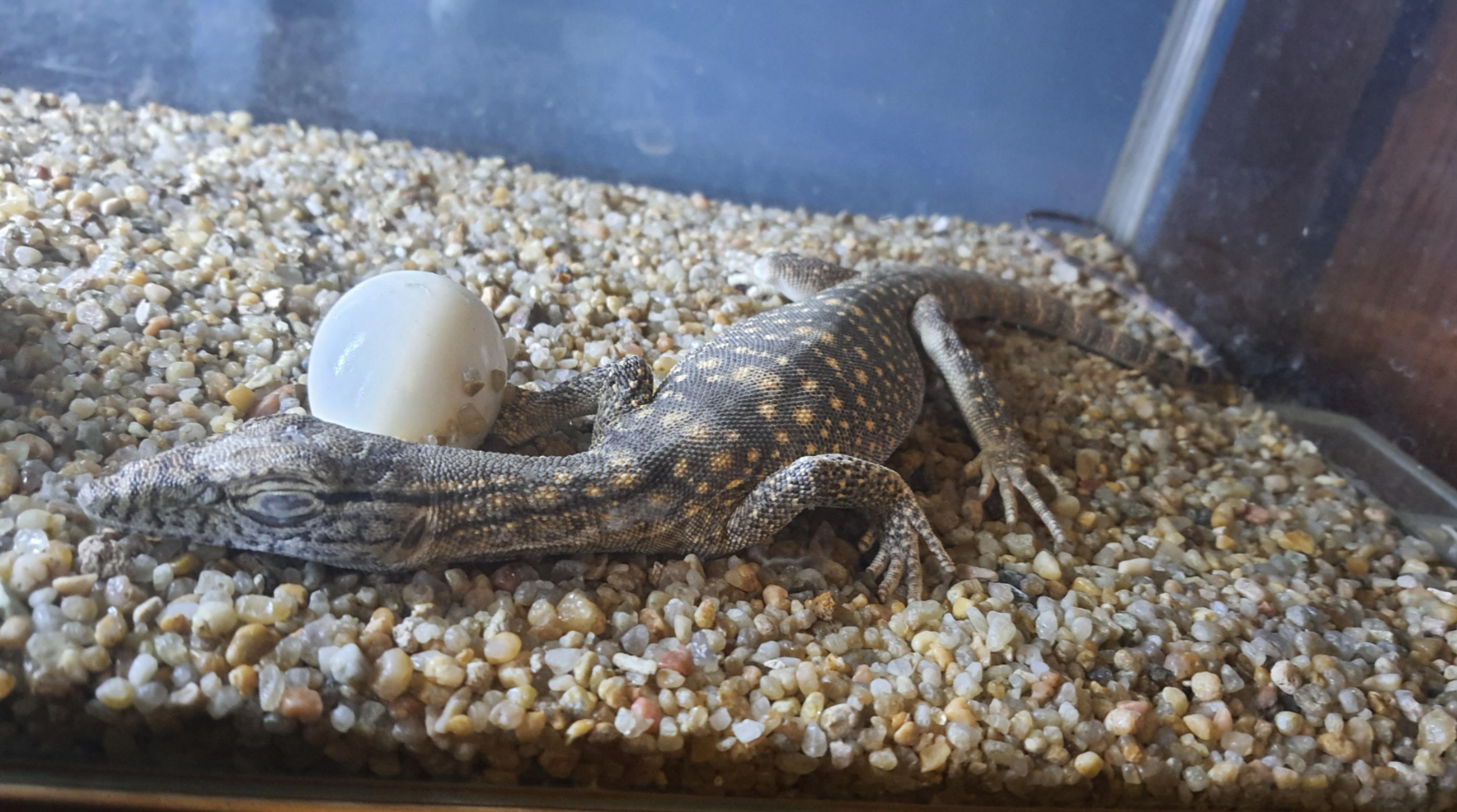 Image Source: Reddit
Discover the imposing desert monitor, a giant lizard that thrives in arid landscapes. Frequently spotted near water sources, it's a master of survival in harsh conditions. With its powerful claws and sharp senses, it hunts small prey. It relies on its adaptability to navigate the extreme temperatures of desert environments. The desert monitor's presence near oases and watering holes is a testament to the intricate web of life in these barren lands.
21. Elf Owl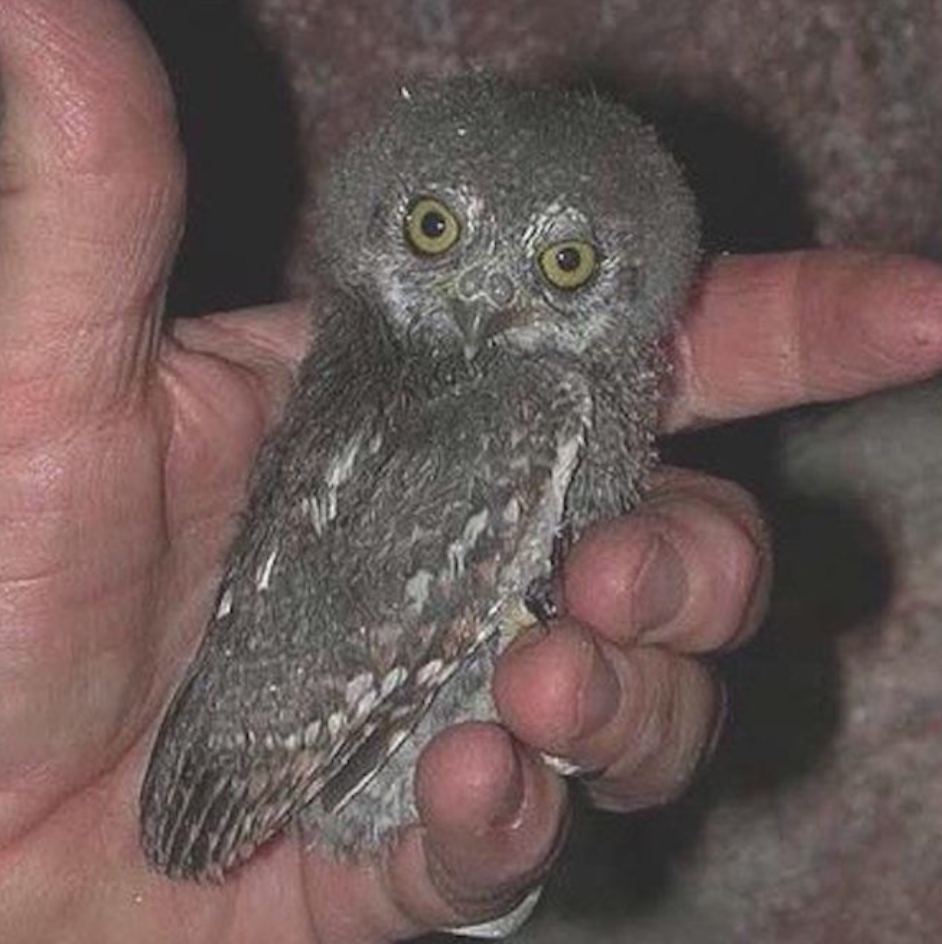 Image Source: Reddit
Meet the elf owl, a pint-sized predator that has made desert habitats its home. Its diminutive size and striking appearance capture the hearts of those who encounter it. Active during the night, this owl feeds on insects and small rodents. Its ability to survive in arid environments showcases the diversity of adaptations found in desert-dwelling creatures.
22. Solifugae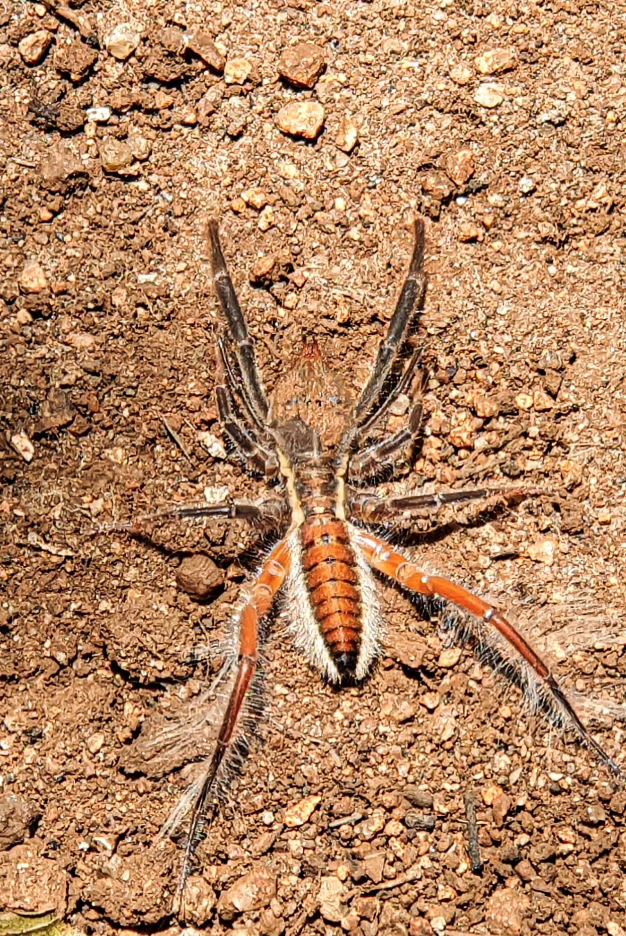 Image Source: Reddit
Solifugae, often called camel spiders due to their presence in desert regions. Despite their spider-like appearance, they're not true spiders. With incredible speed and agility, they chase prey and feed on insects and small animals. While their reputation sometimes exaggerates their danger, these arachnids remain an intriguing facet of desert ecosystems.
23. Sand Viper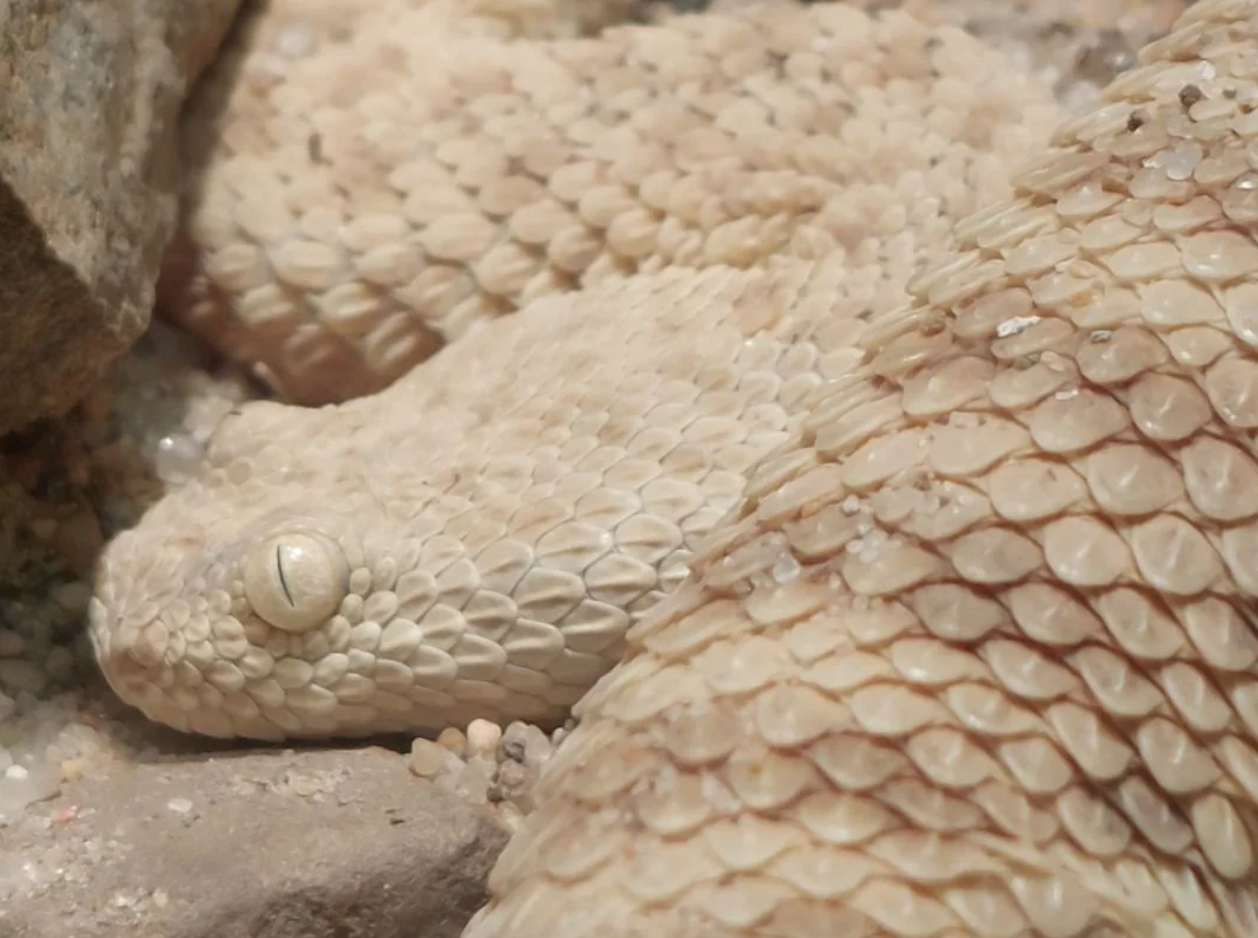 Image Source: Reddit
The sand viper, a venomous snake designed for life in sandy deserts. With specialized scales that blend seamlessly with its surroundings, this ambush predator waits for unsuspecting prey. Its venom is potent and aids in immobilizing its quarry. It is found across various desert regions, and the sand viper's existence is a reminder of the intricate predator-prey dynamics at play.
24. Desert Bighorn Sheep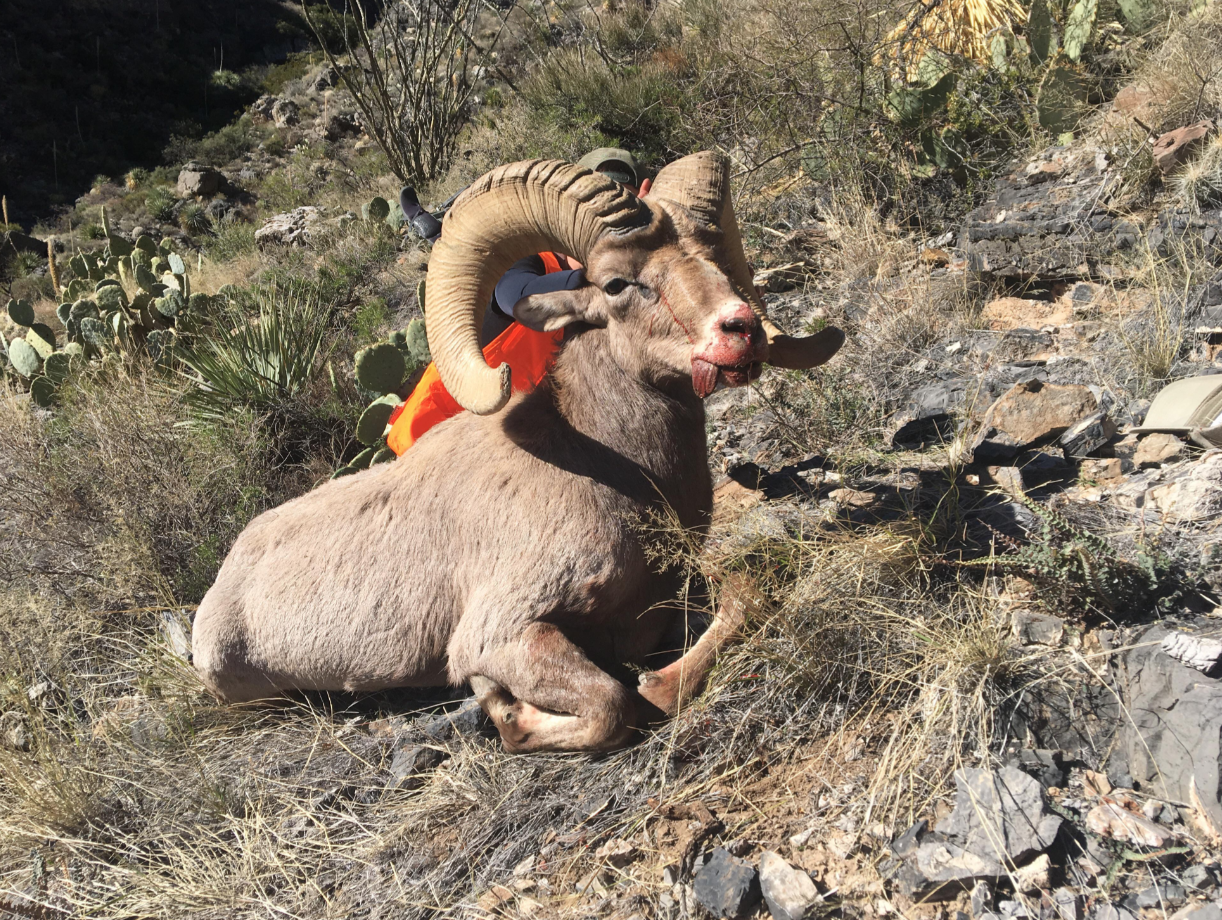 Image Source: Reddit
Meet the desert bighorn sheep, an iconic symbol of North American desert landscapes. Adapted to navigate rocky terrains easily, it uses its impressive horns for combat and balance. These herbivores have evolved to extract nutrients from tough desert plants and withstand extreme temperature fluctuations. The desert bighorn sheep's resilience mirrors the harsh beauty of its arid habitat.
25. Desert Hare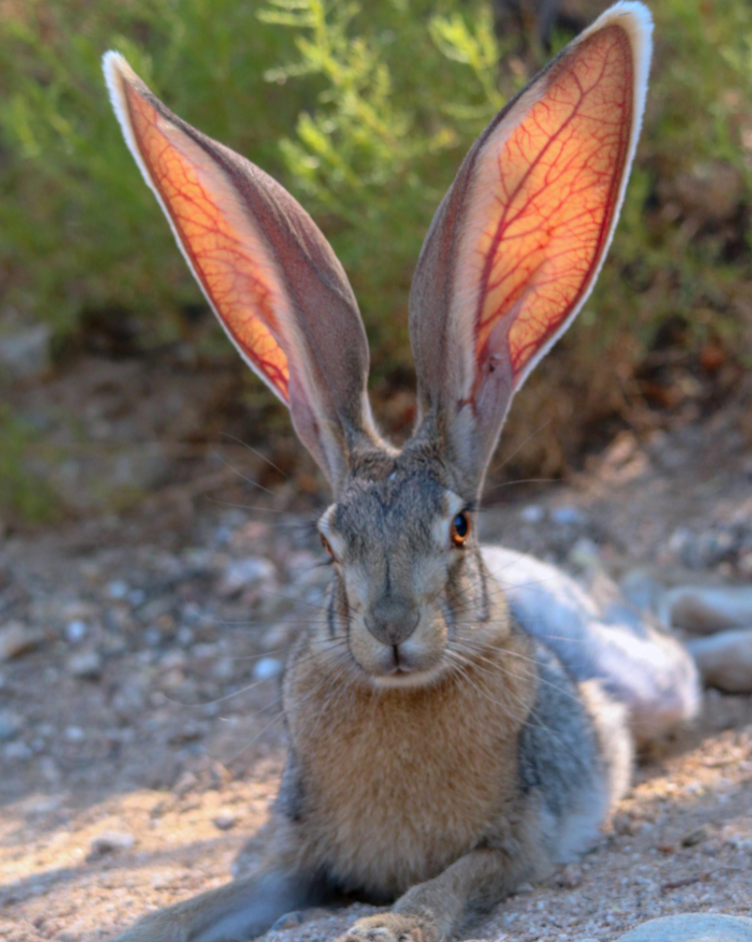 Image Source: Reddit
Introducing the desert hare, a larger species equipped with adaptations to conquer the challenges of arid environments. Its large ears dissipate heat, while its sandy fur provides camouflage. Active primarily at dawn and dusk, the desert hare's efficient water conservation and grazing habits allow it to thrive in North American and African deserts.
26. Egyptian Uromastyx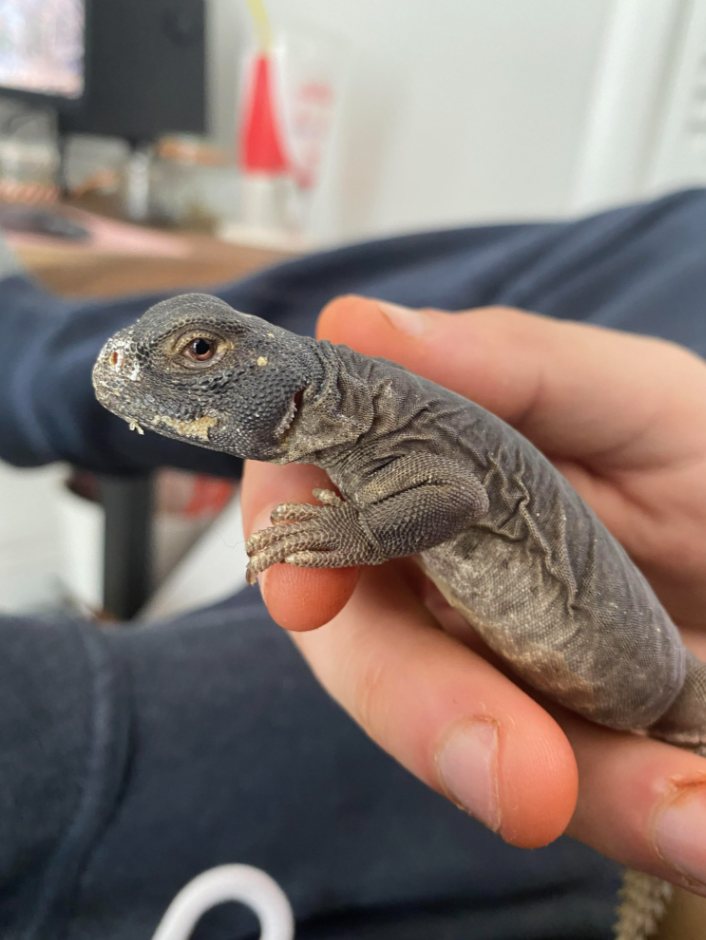 Image Source: Reddit
This one is a bit of a mouthful to say! The Egyptian Uromastyx is a colourful and spiky-tailed lizard native to African deserts. Renowned for its vibrant hues and unique defence mechanisms, it basks in the sun to regulate body temperature and relies on its spiky tail to ward off predators. The Egyptian Uromastyx's striking appearance adds a splash of colour to the barren desert landscapes it calls home.
27. Desert Goby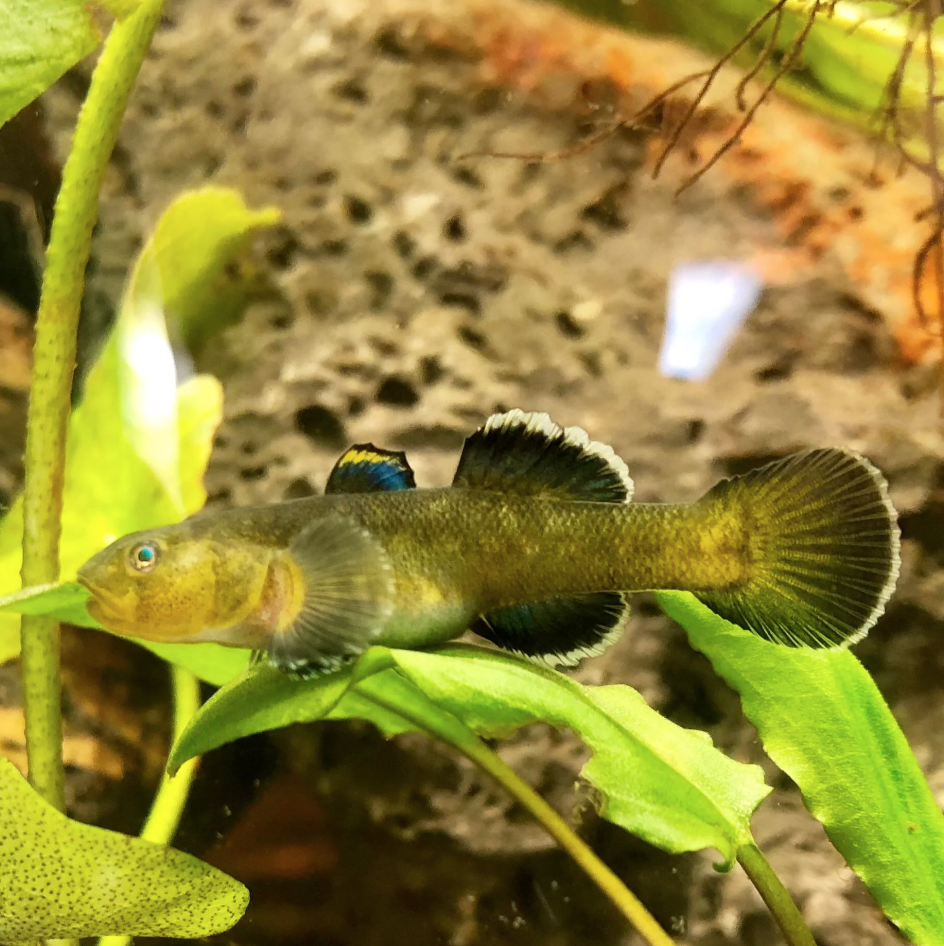 Image Source: Reddit
A fish? In the desert? This is a fish uniquely suited to desert life. Found in temporary water pools, it has evolved to withstand harsh conditions, including extreme temperature fluctuations and dwindling water supplies. As a vital component of desert aquatic ecosystems, the desert goby's ability to thrive in temporary habitats showcases nature's ability to adapt to adversity.
28. Gobi Bear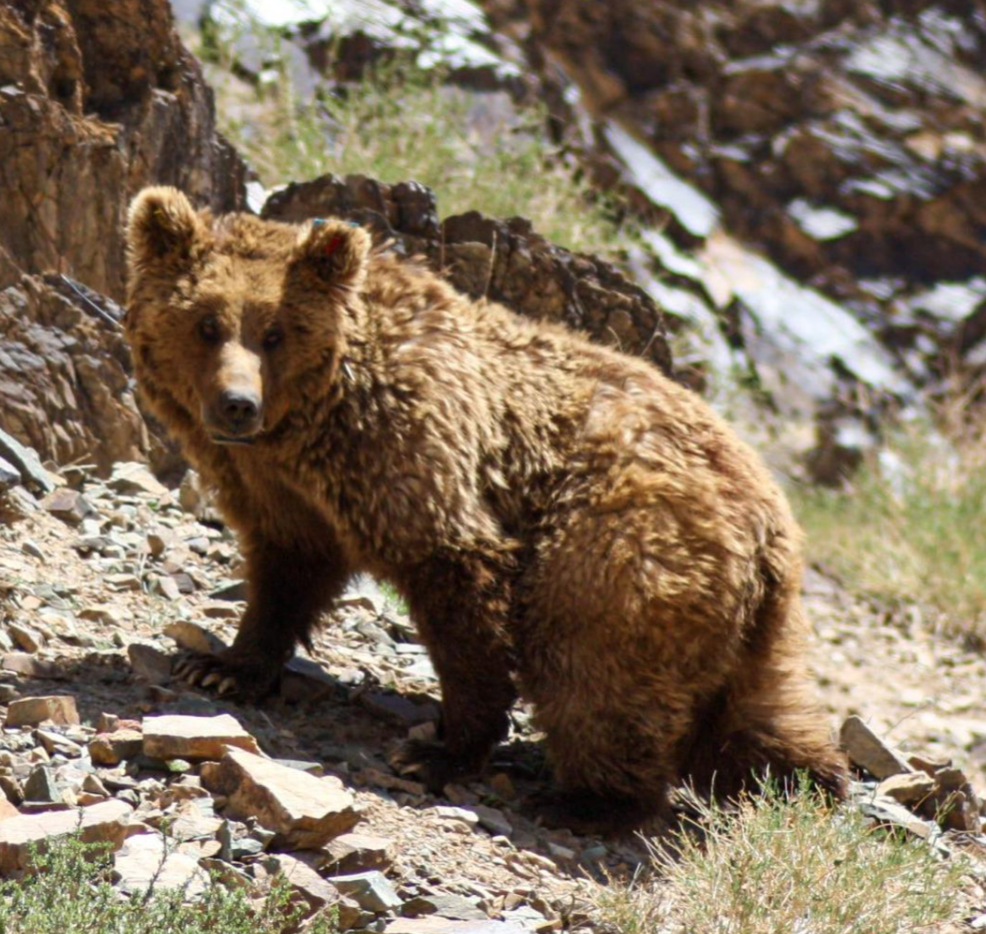 Image Source: Reddit
The Gobi bear, also known as the Mazaalai bear, is a rare and unique inhabitant of the Gobi Desert. This bear has adapted to the harsh desert conditions with a stocky build and a shaggy coat. It primarily feeds on plants, insects, and small mammals. Unfortunately, the Gobi bear is critically endangered due to habitat loss and human activities, making its survival a conservation concern.
29. Desert Horned Viper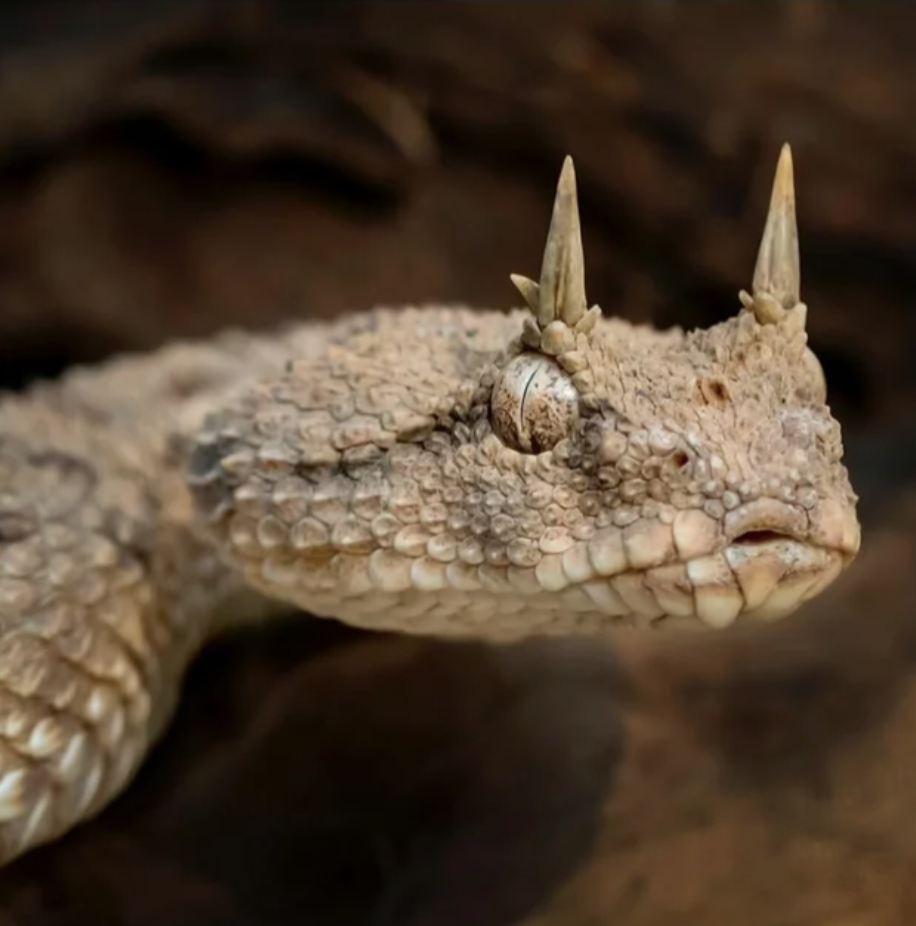 Image Source: Reddit
The desert horned viper, or the Cerastes cerastes, is a venomous snake adapted to desert life. Its unique feature is the pair of horn-like scales above its eyes. These horns help camouflage the snake in the sandy terrain, allowing it to ambush prey. Found in North Africa and the Middle East, the desert-horned viper is a testament to the diversity of snake adaptations in arid environments.
30. Desert Tarantula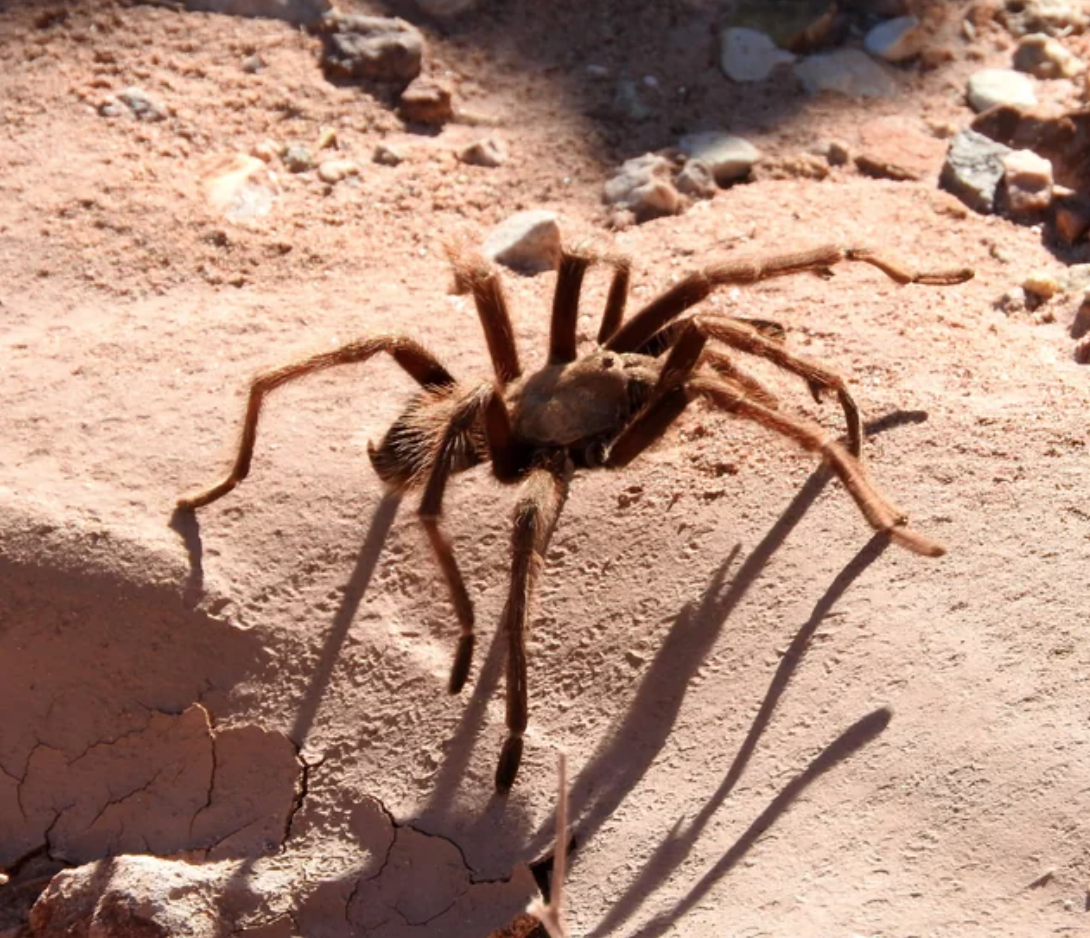 Image Source: Reddit
The desert tarantula, a formidable arachnid, calls different desert regions home. These spiders have evolved to withstand the challenging conditions of deserts, often burrowing in the sand for protection from extreme temperatures. While their large size might be intimidating, they're not typically dangerous to humans. The desert tarantula's presence highlights the complex web of life even in the harshest environments.