30 Foods That Can Reduce Grey Hairs
By Aaron Love
2 months ago
Salmon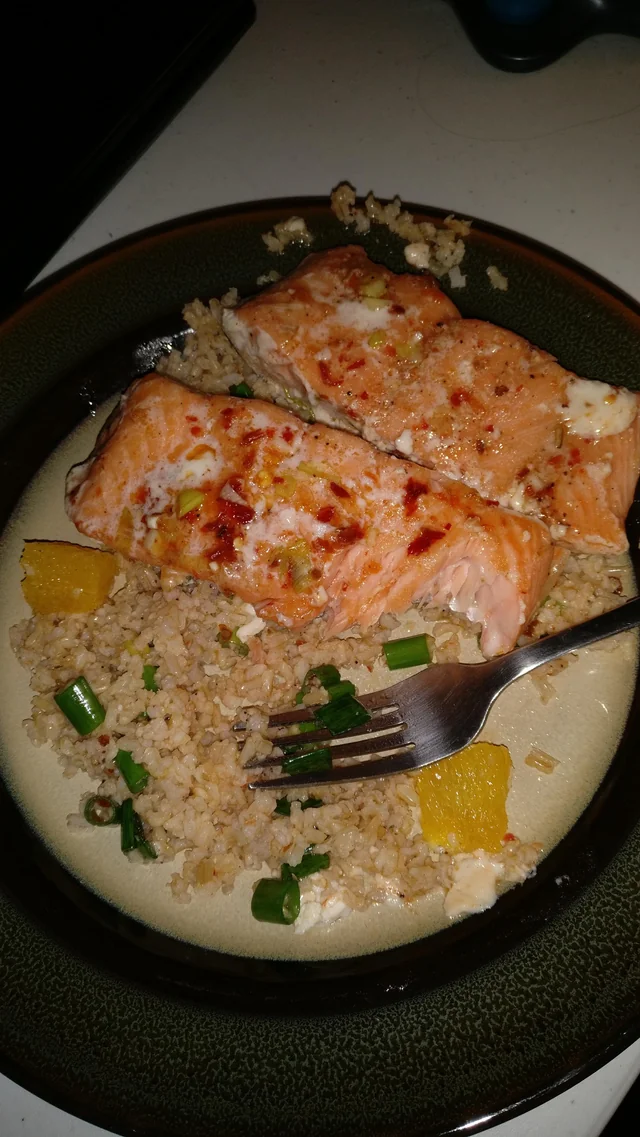 Image Source: Reddit
Salmon is probably the superstar of all seafoods but it turns out that the omega-3 fatty acids within the fish aren't just good for your physical health. Supposedly these acids can actually nourish your scalp and help stay vibrant so you don't have to start seeing those greys too soon.
Spinach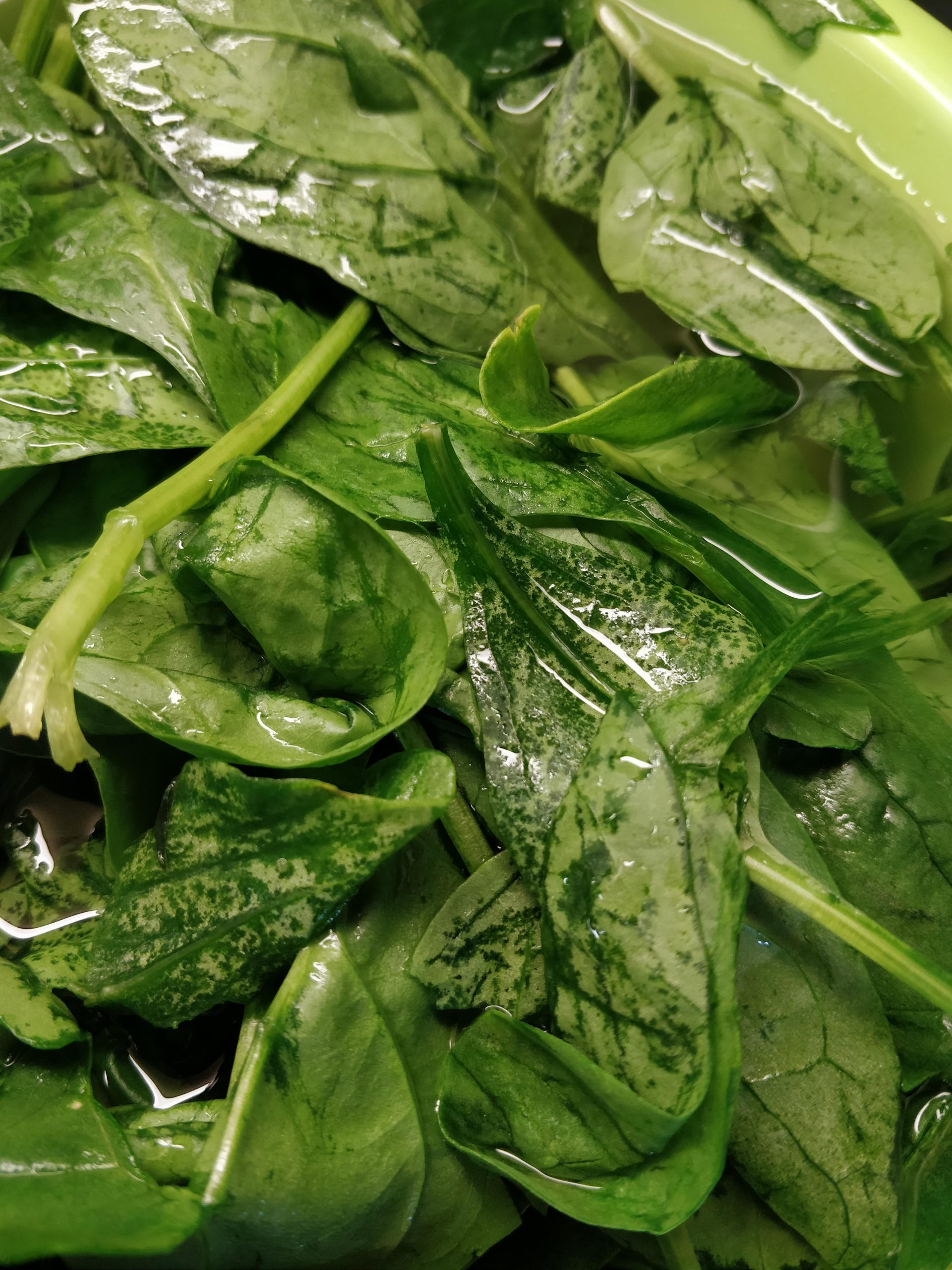 Image Source: Reddit
Popeye might have been on to something when he was loading up on all that spinach, and not just to build his huge guns! Spinach is packed with iron and some additional oxygen flow to your hair follicles can actually prevent them from turning silver before your time!
Blueberries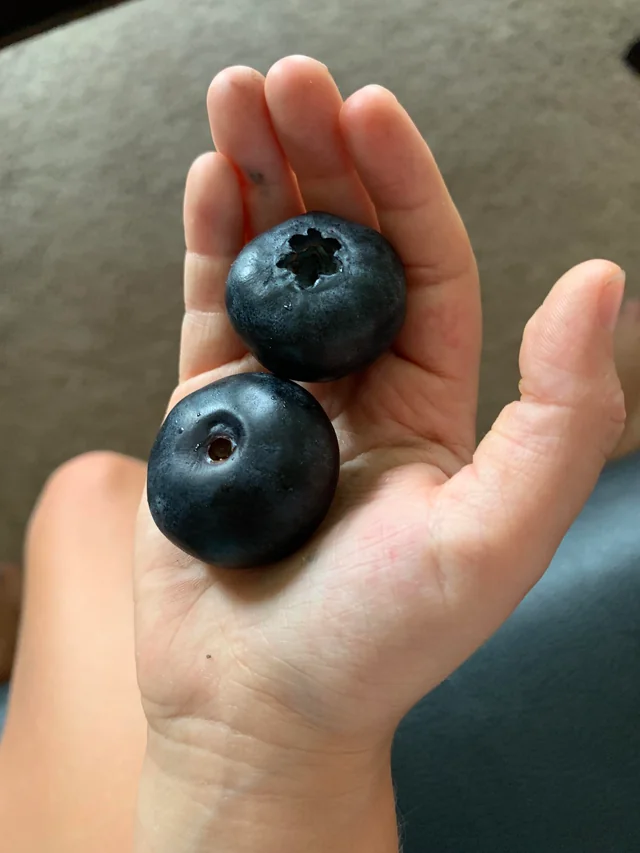 Image Source: Reddit
Blueberries aren't everyone's favourite fruit in the berry family, but one thing that's for sure is that the antioxidants within them can help you put up a fight against some premature graying. These little balls of vitamins and minerals might be just what you need to keep some color up there a little longer.
Sweet Potatoes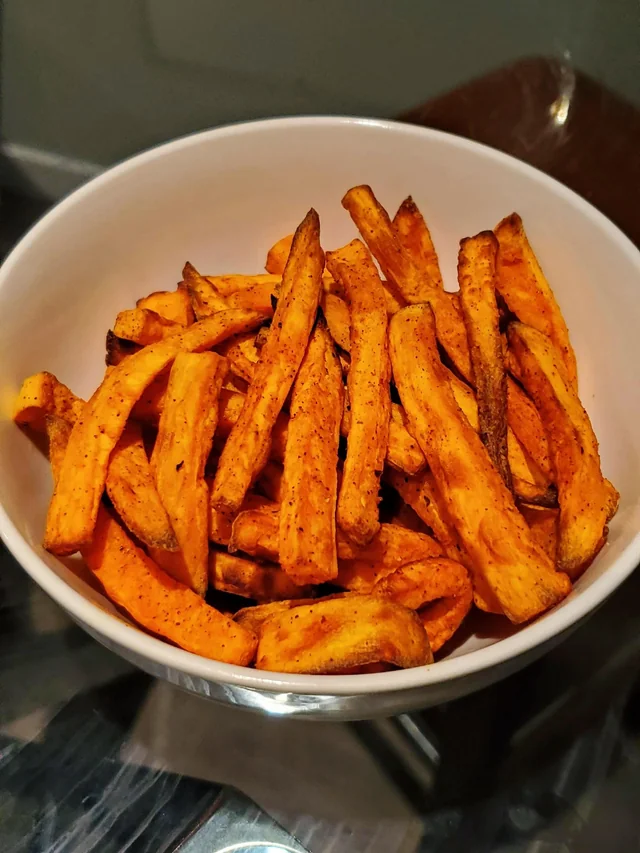 Image Source: Reddit
Sweet potatoes have become even more popular in recent decades, we love that sweet twist they offer for our fries. They're actually loaded with something called beta-carotene which your body can convert in to vitamin A. This is what helps keep our hair colour intact.
Eggs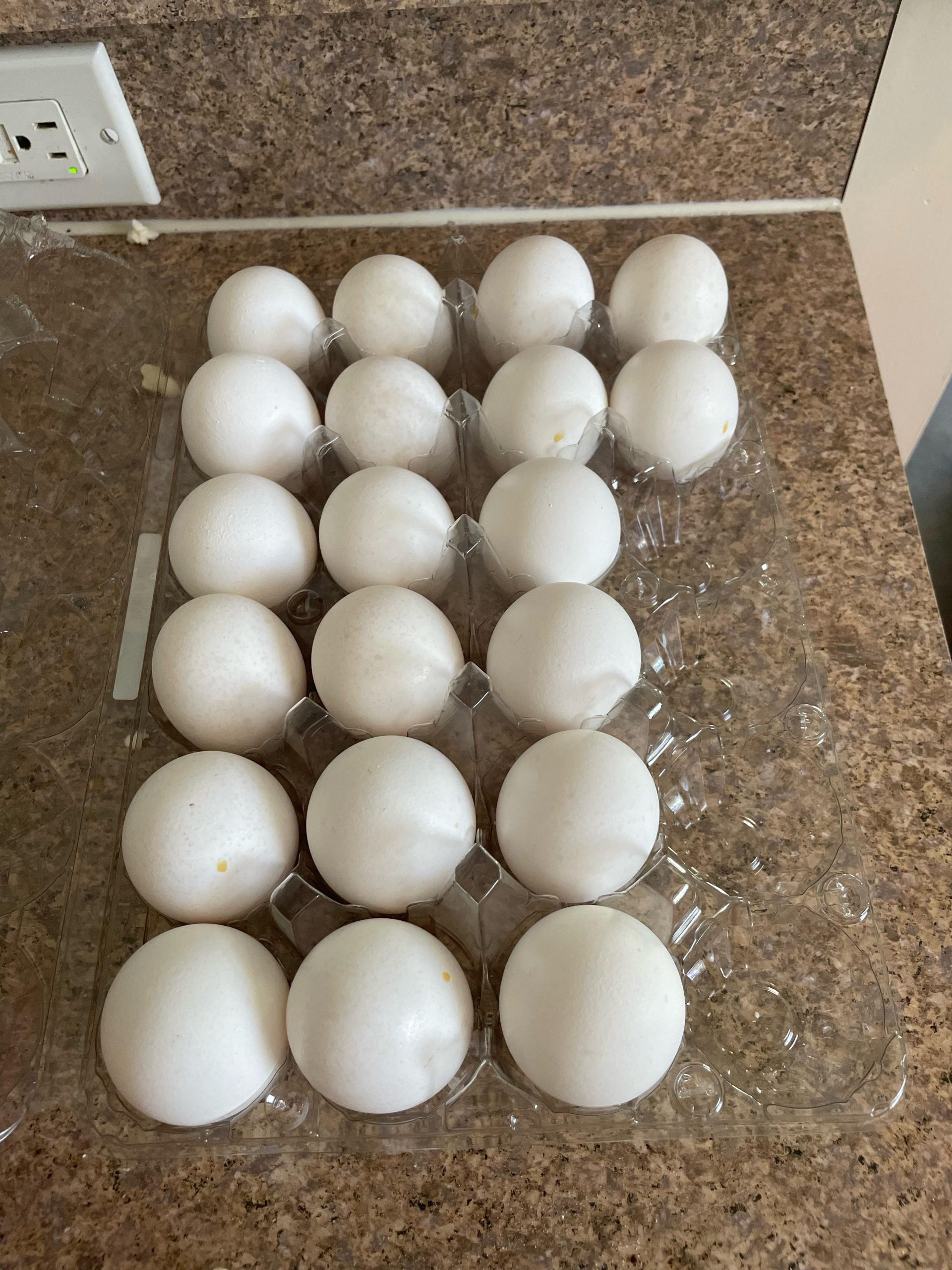 Image Source: Reddit
Eggs are many of our favourite breakfast items and it turns out that they might be having a positive effect on our hair. They're a great source of biotin, a B-vitamin which is great for guarding the color in your locks. However you like your eggs, you might want to keep eating them everyday.
Avocados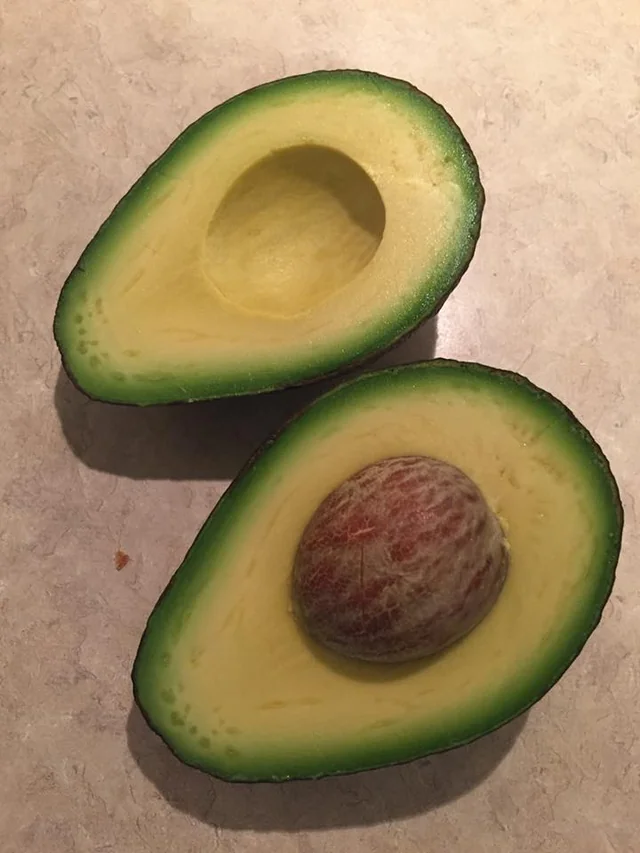 Image Source: Reddit
Just as eggs are a popular breakfast item, avocado's might be slowly catching them up, they're definitely the hipster's choice! These little green wonders are actually loaded with vitamin E which can actually help moisturize our scalps and therefore prevent some greying on our precious strands.
Almonds And Walnuts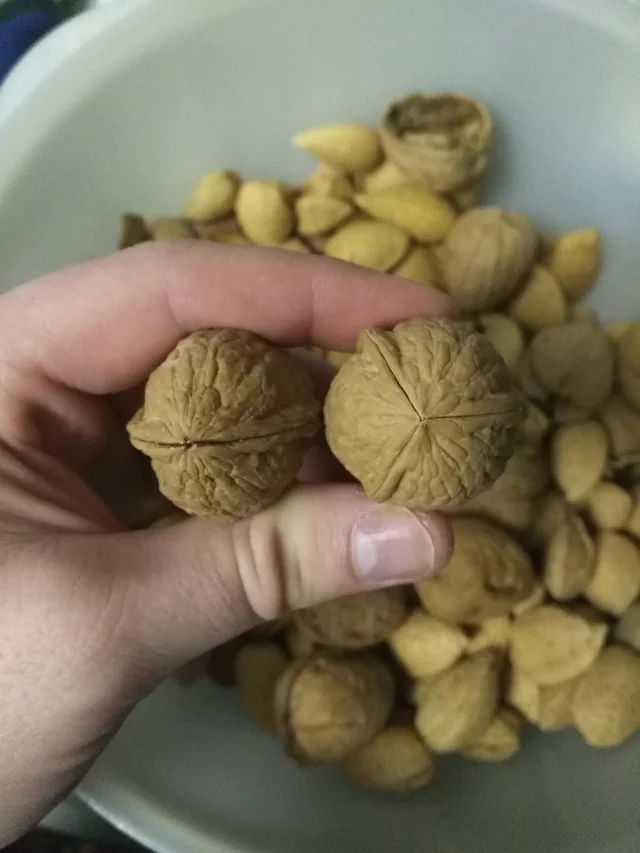 Image Source: Reddit
Almonds and Walnuts are two of the most popular choices of nut across the world and both have some hair benefits. They're also both packed with vitamin E and biotin meaning that eating them regularly can actually help keep your hair youthful and vibrant and keep our hairs safe.
Oysters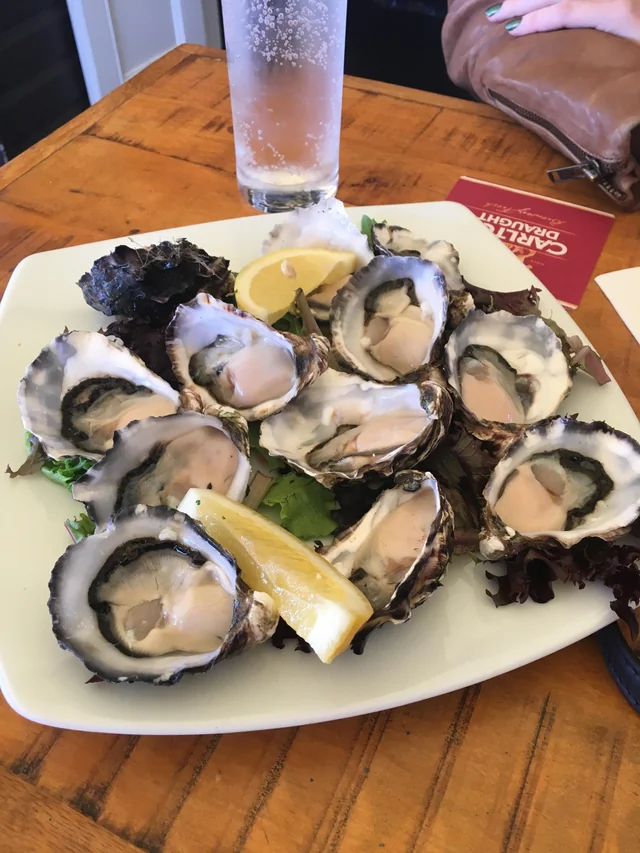 Image Source: Reddit
Where salmon might be the superstars of seafood, Oysters are more the Casanova of the aisle. They are rich in zinc which means they're pretty much tiny knights in their shining shells. Bit too far? Either way, slurping all of those oysters up could keep the color in your hair going for some additional time.
Lean Poultry
Image Source: Reddit
If you enjoy some lean poultry for your various meals across the day, ones like chicken or turkey then your hair might survive a little longer. Protein is very important and acts as the building blocks for our hair to help keep it strong and looking as good as it can for the forseeable.
Greek Yogurt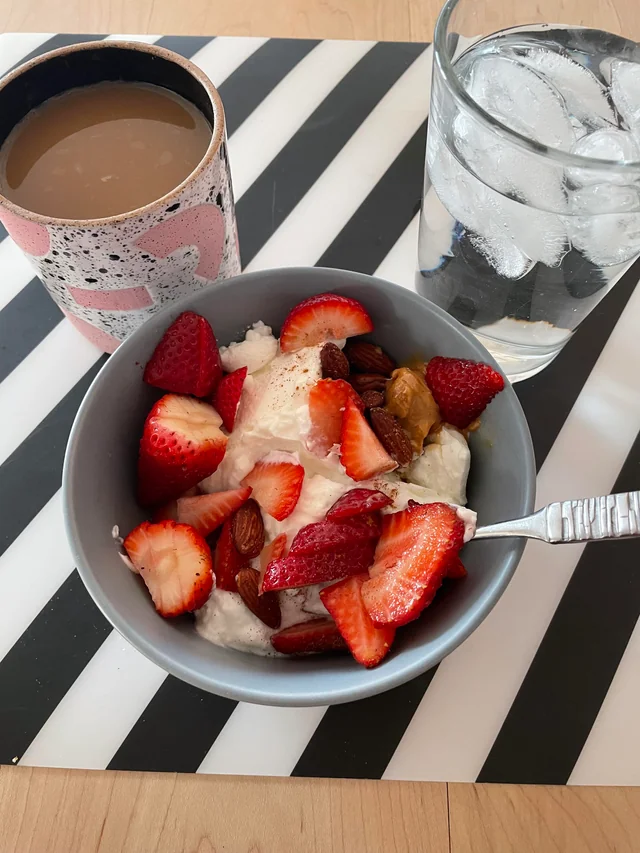 Image Source: Reddit
Greek yogurt is another food item that many people enjoy for their breakfast on a daily basis, it's great as a source of vitamin B5. This vitamin is great for improving the blood flow to your scalp and ensuring that the hair follicles receive nutrients to stay true to their natural hue. Good rhyme huh?
Lentils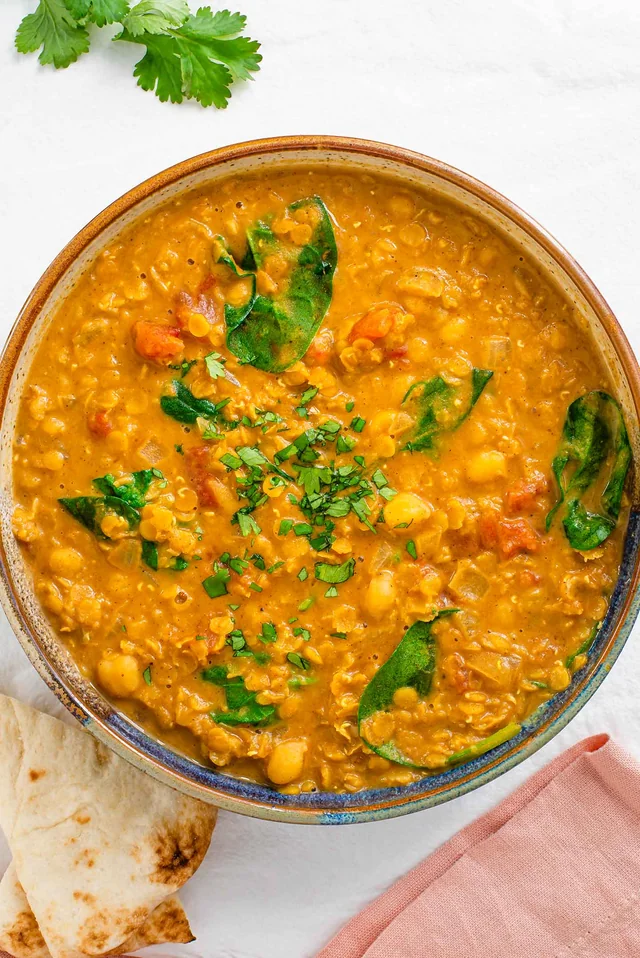 Image Source: Reddit
Lentils are very much the unsung hero of the food world, these legumes actually bring quite the healthy dose of folate to your body. This is another important B vitamin that is somewhat essential for ensuring that the health of your hair remains at the highest point it can.
Quinoa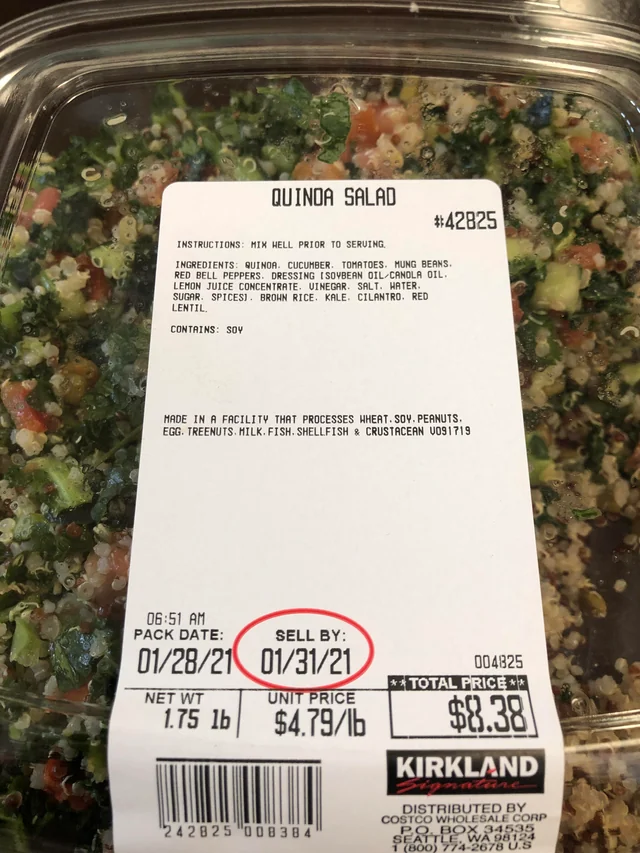 Image Source: Reddit
Quinoa is yet another small food item that's packed with protein, it's pretty much the superhero of the grain world. By just adding the quinoa to your salad then you might be able to keep your locks looking delicious for a longer period of time than you might have without them in your life.
Flax Seeds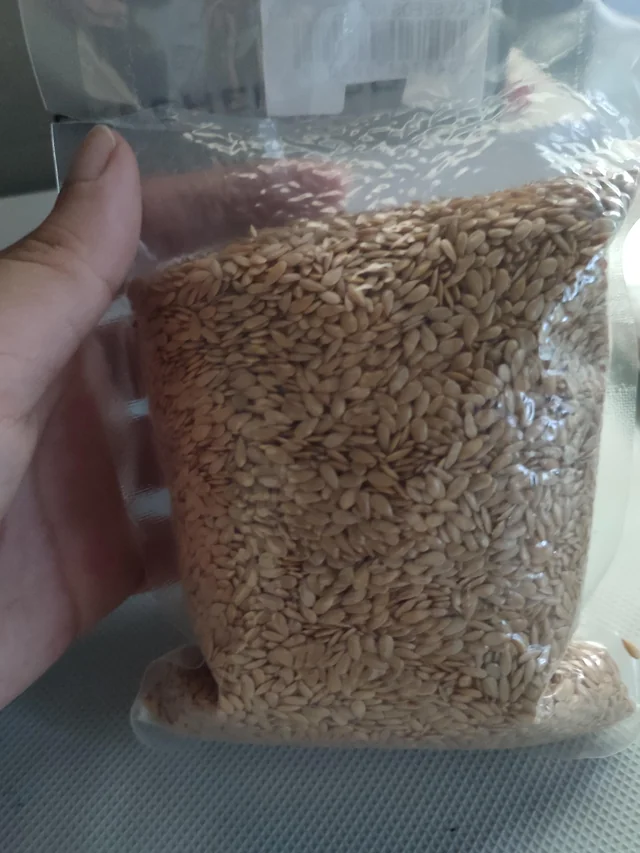 Image Source: Reddit
Although you might not want to just eat flax seeds on their own, these little nutrition powerhouses are actually loaded with omega-3 fatty acids. By sprinkling some on your yogurt or porridge in the morning they can help your body fight against premature graying and shine for longer.
Chia Seeds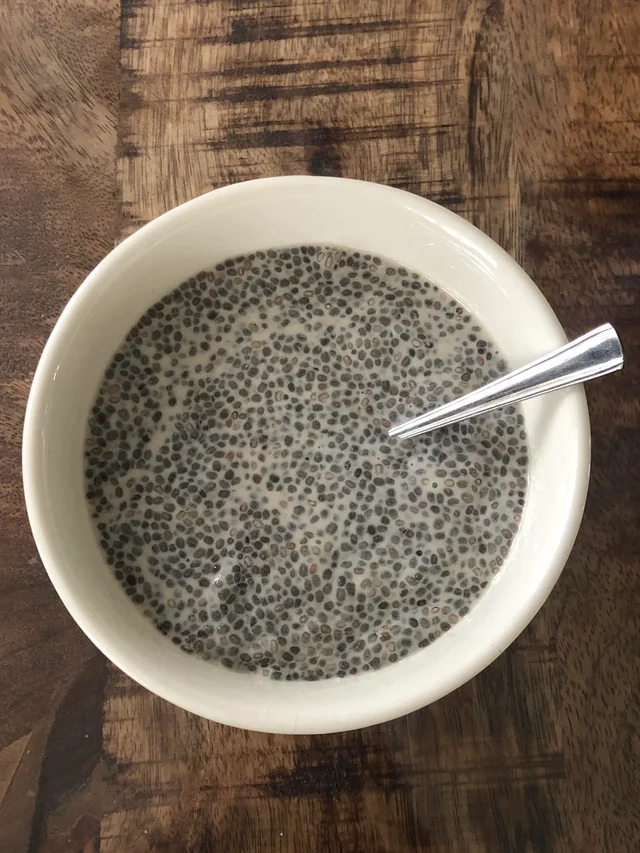 Image Source: Reddit
Just like flax seeds, you can actually use these little seeds on top of your porridges and yogurts to introduce them to your diet easier. They actually contain a lot of zinc which is an essential nutrient in making sure that your hair is able to remain it's natural color and prevent any form of greying.
Hemp Seeds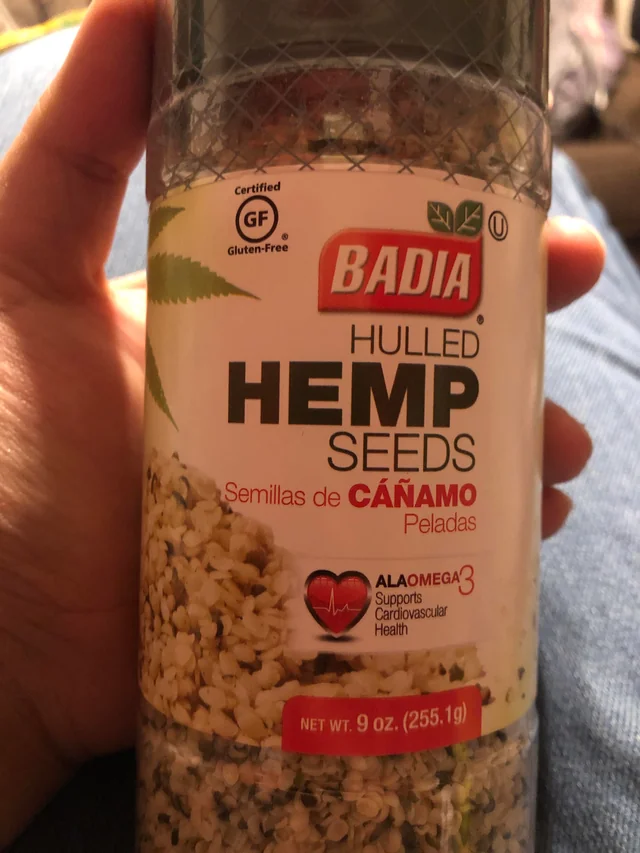 Image Source: Reddit
To finish off the useful seeds that can battle greying, Hemp seeds are packed with proteins and fatty acids essential to the human body. You can sprinkle these hemp seeds on your salad to keep your hair looking vibrant and hopefully the same colour that it has been your whole life.
Carrots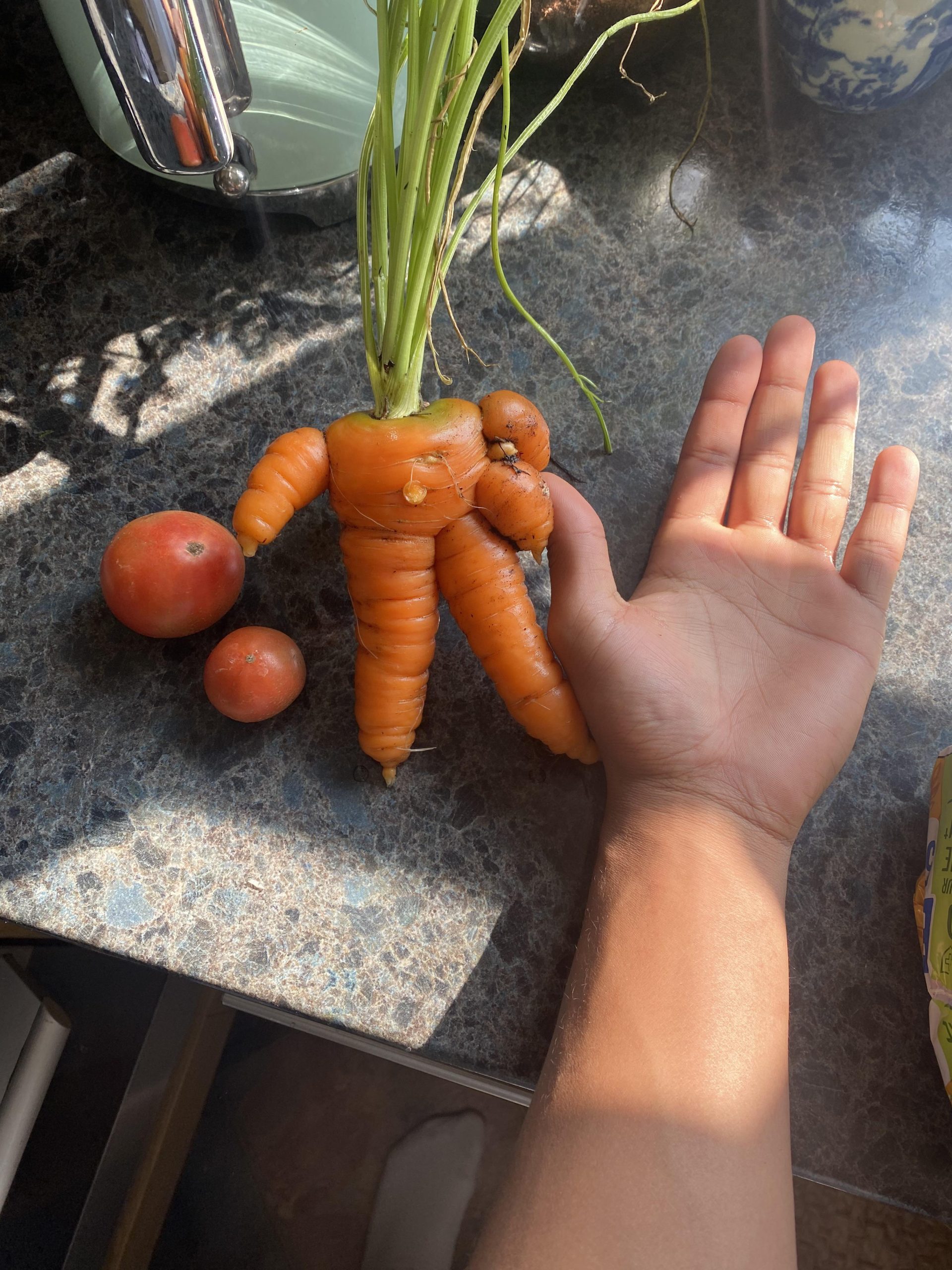 Image Source: Reddit
These vibrant orange vegetables are another food item loaded with beta-carotene, the same stuff that made sweet potatoes so useful too. Not only can eating carrots keep our eyesight as strong as we can in the dark, they also act as a layer of protection against our hair color greying out.
Tomatoes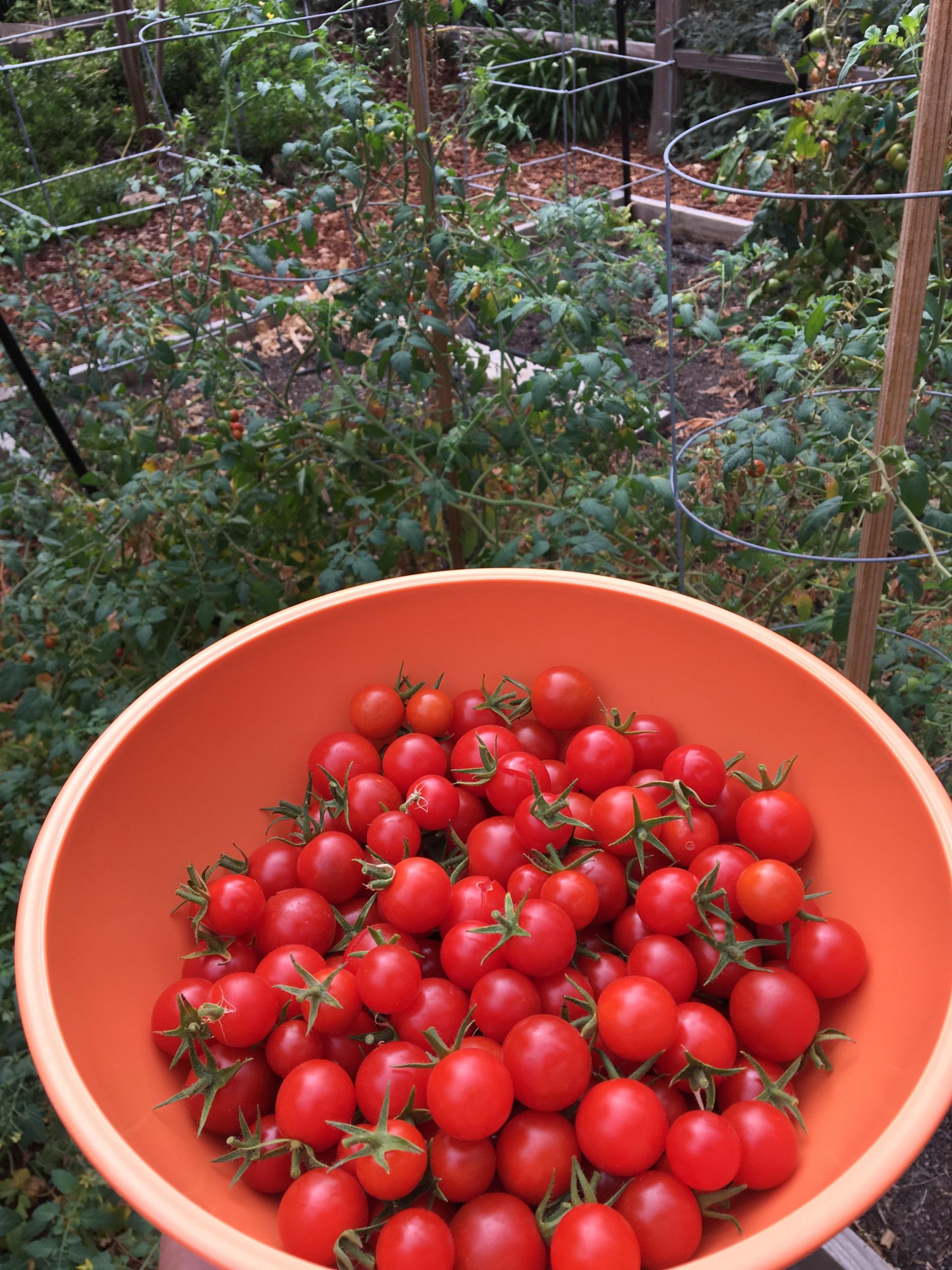 Image Source: Reddit
Tomatoes, fruit not a vegetable remember, are actually brimming with an antioxidant known as lycopene. These act like a firefighter, or grey fighter within our hair and extinguish any premature sparks of grey throughout. Add some tomatoes to your next salad to be safe!
Swiss Chard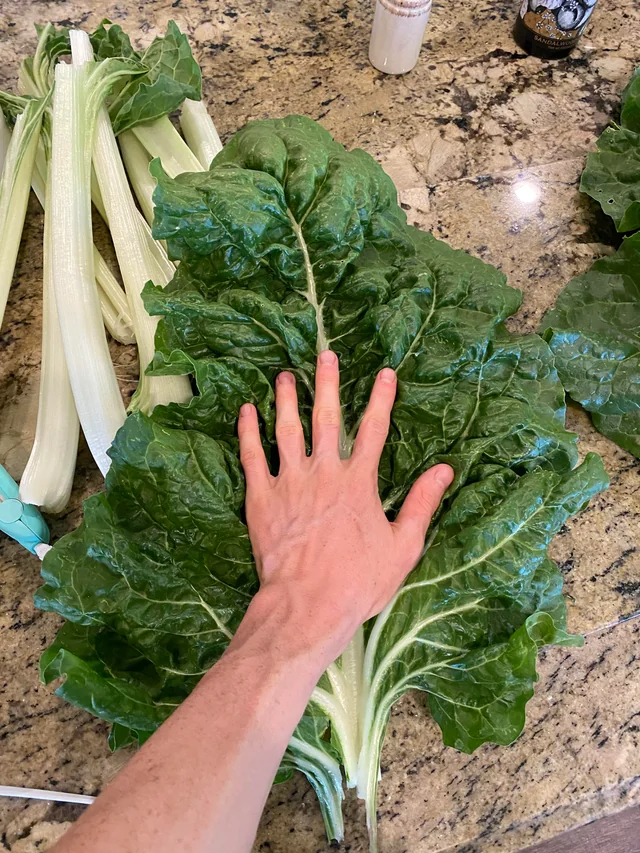 Image Source: Reddit
We've probably all worked out by this stage in our lives that leafy green vegetables can have a very positive effect on our physical health. Swiss chard is another vegetable that contains biotin and by adding some to your stir fries or salads you can help your hair stay strong and vibrant.
Citrus Fruits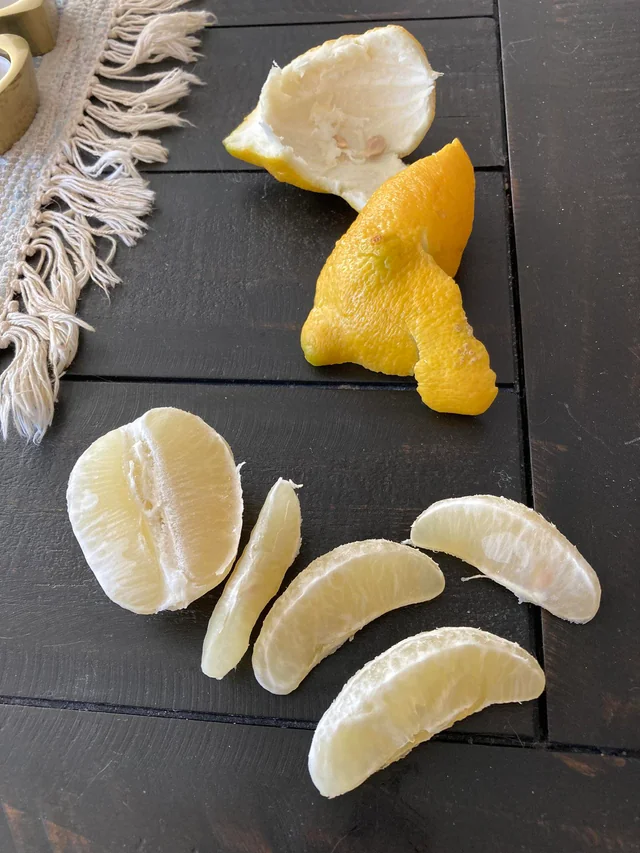 Image Source: Reddit
Citrus fruits like limes and lemons are naturally packed with Vitamin C; this acts as a powerful antioxidant to support the health of our hair. These cheerleaders actually help encourage our hair to stay colourful and remain full of life for some further periods of time. Add some to your water to make it taste better and look after your hair.
Broccoli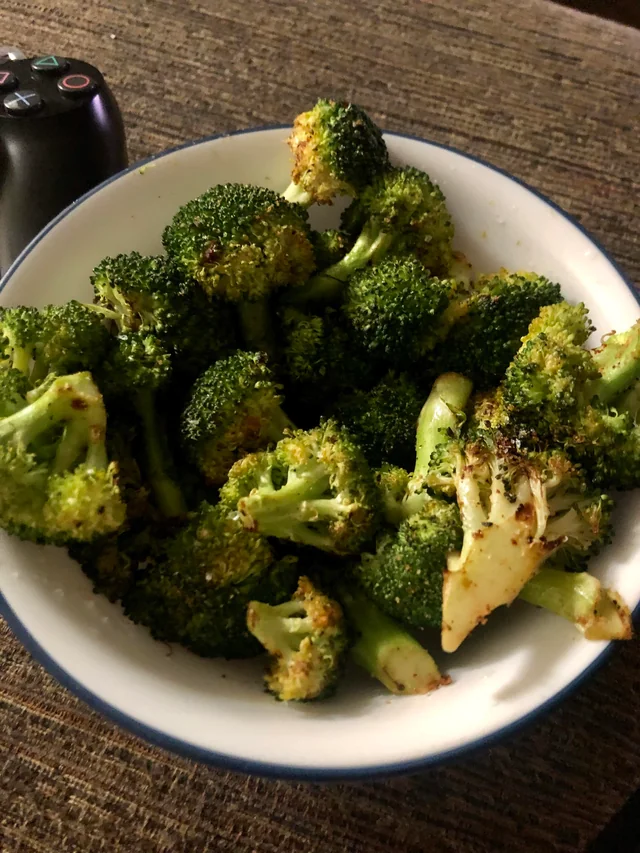 Image Source: Reddit
Broccoli is yet another of the powerhouse green vegetables that are popular amongst people trying to protect their hair colour. Vitamins C and E are great for helping nourish your scalp and keeping your hair looking fresh. It's always a great way to protect your hair and eat healthily.
Bell Peppers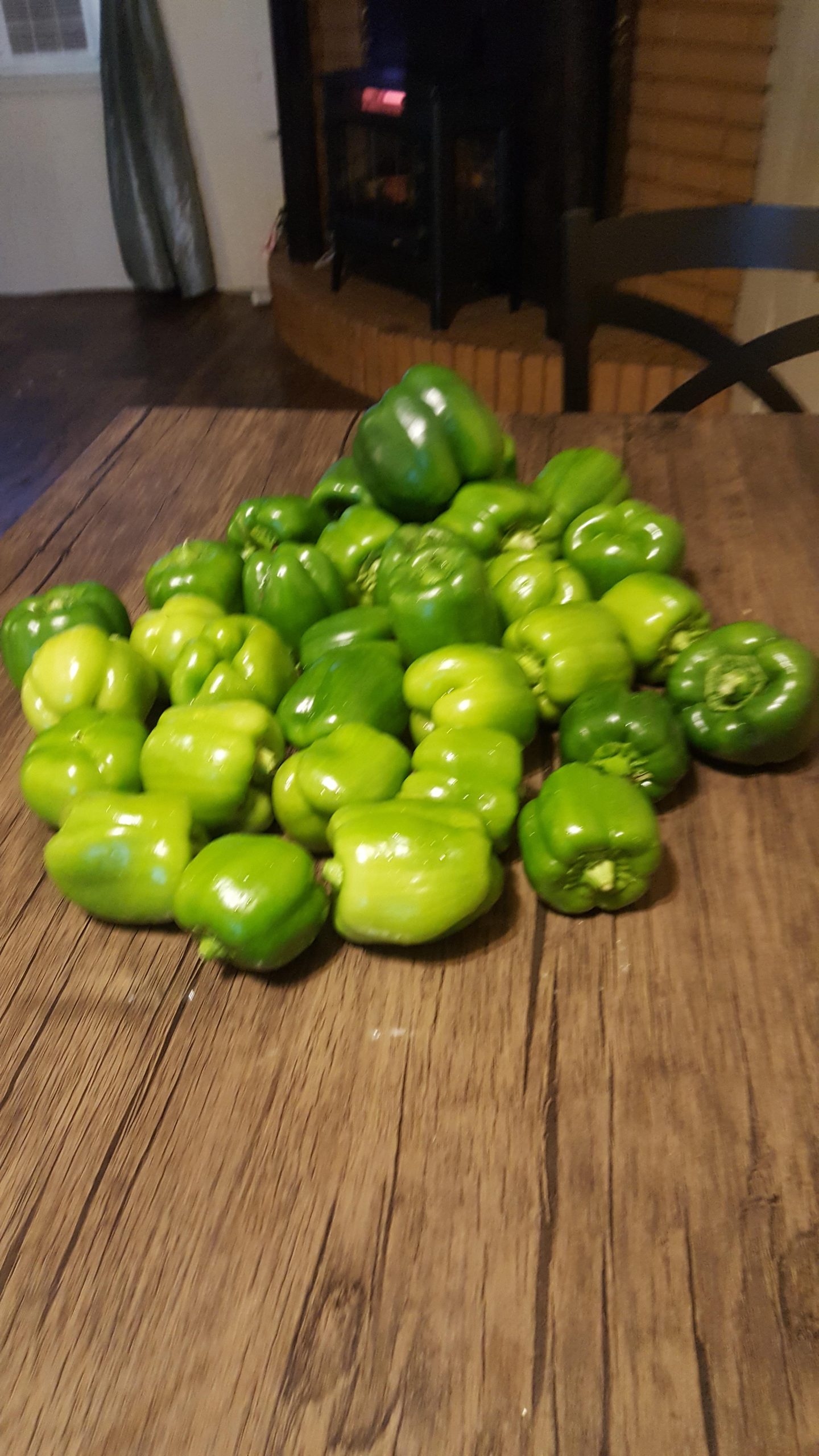 Image Source: Reddit
Bell peppers are yet another veggie that are packed with Vitamins, this time vitamin C which we've already mentioned is an essential antioxidant. Not only are the bell peppers vibrant in colour themselves, but they can actually help ensure that your colour remains as vibrant as they can too.
Cabbage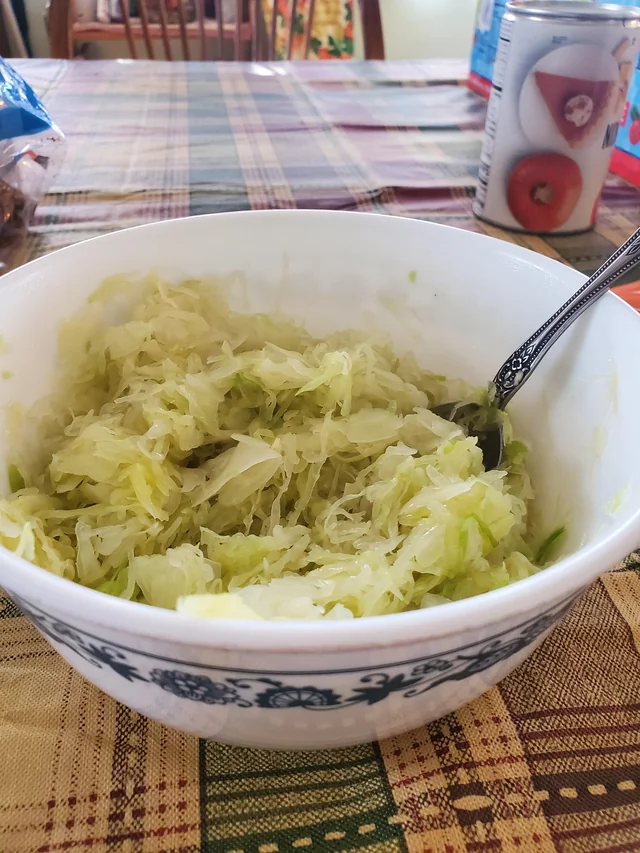 Image Source: Reddit
Cabbage is another source of biotin that's great for protecting our hair, and it works as part of the backroom protecting your hair from the spotlight. By shredding some cabbage in to your salads or enjoying some coleslaw then you're only doing yourself a few favours.
Dark Chocolate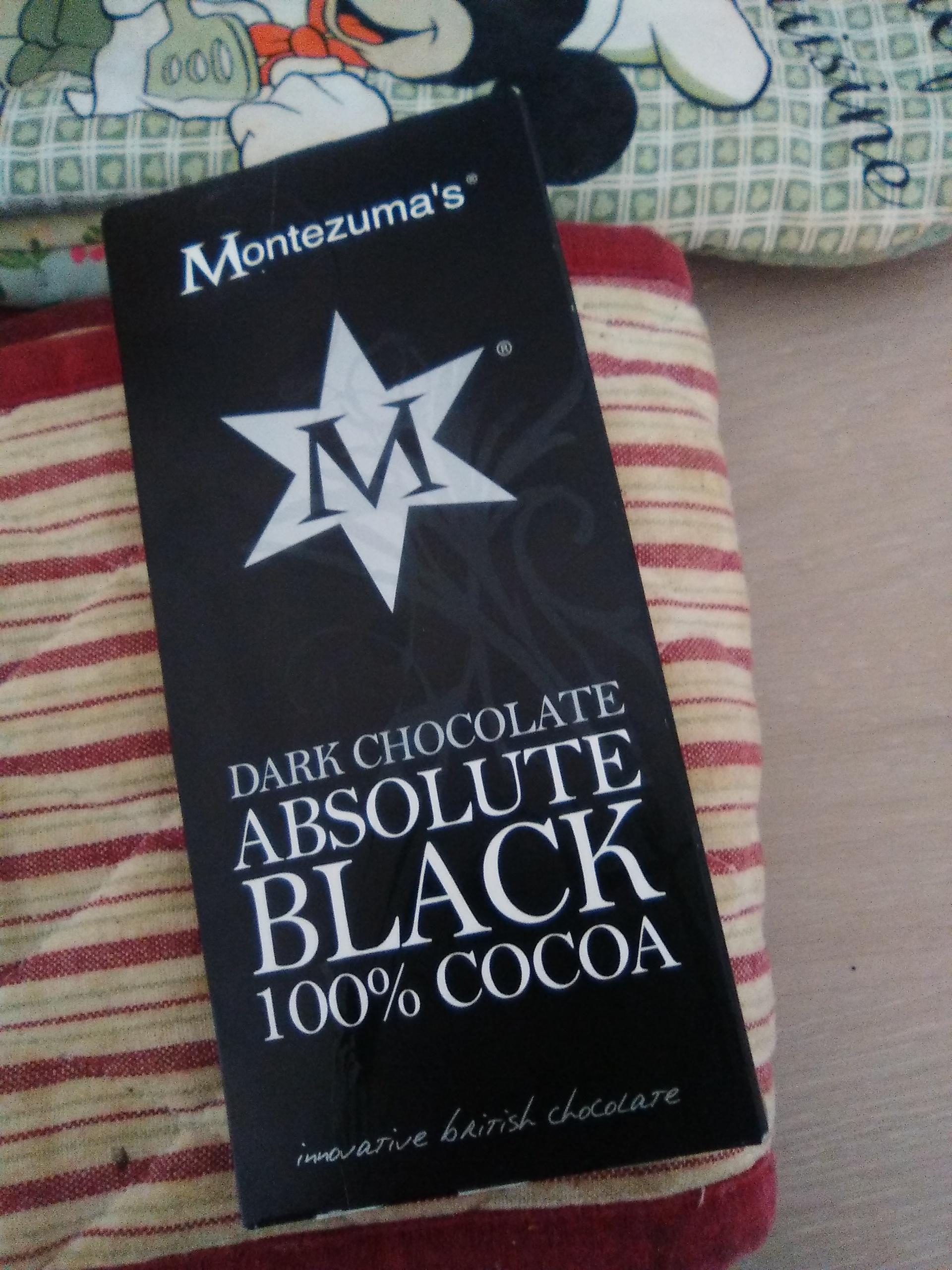 Image Source: Reddit
Although dark chocolate isn't the most popular variety of choccy, the good brands do contain a load of antioxidants that can improve blood flow to your scalp. Your hair always requires some nutrients and what better way to keep your locks luscious than by savouring a few pieces of dark chocolate.
Sunflower Seeds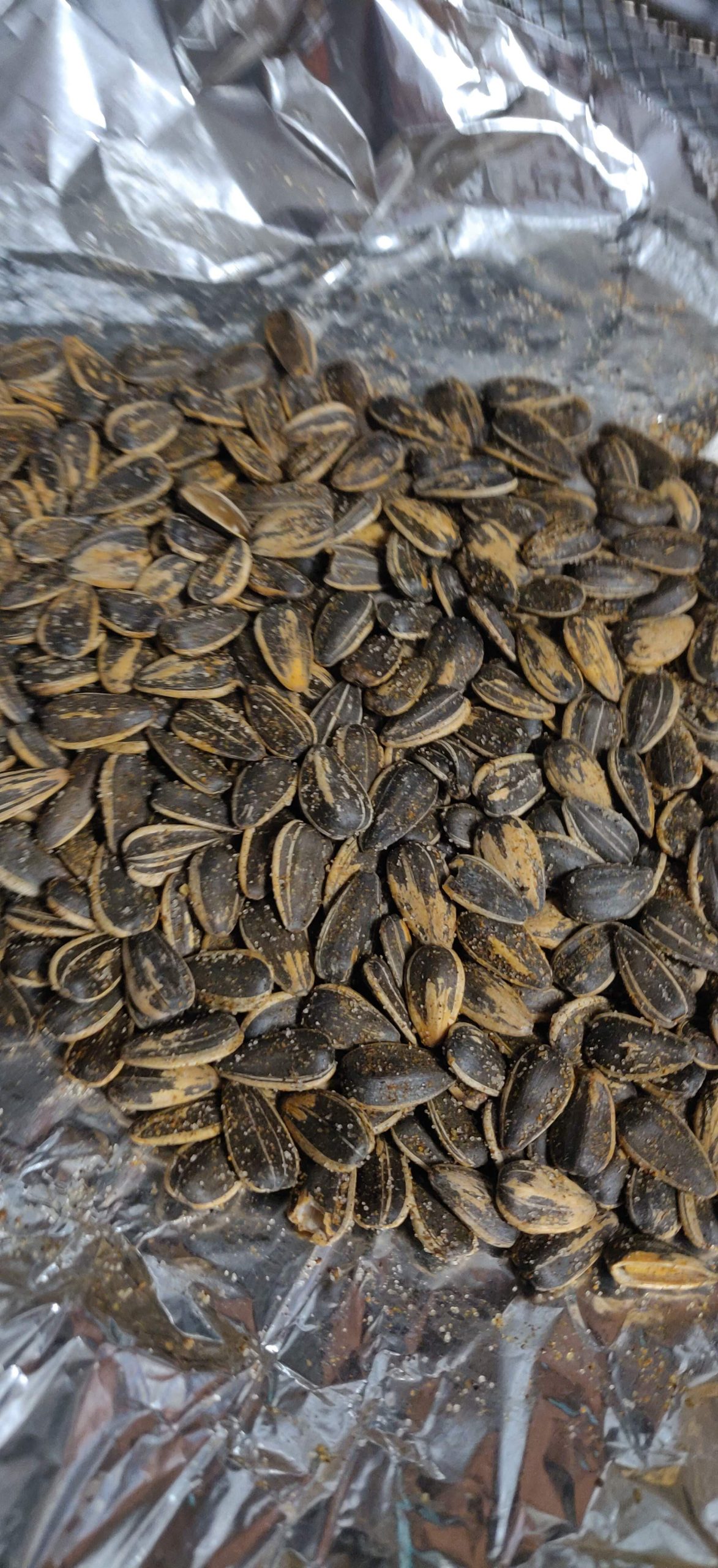 Image Source: Reddit
Okay, we're back in the world of seeds and this time, sunflower seeds which are actually commonly eaten as a snack. These tiny snacks are packed with the hair-loving nutrients like vitamin E and zinc. Grab a handful and keep them in your pocket to enjoy them during the day.
Beans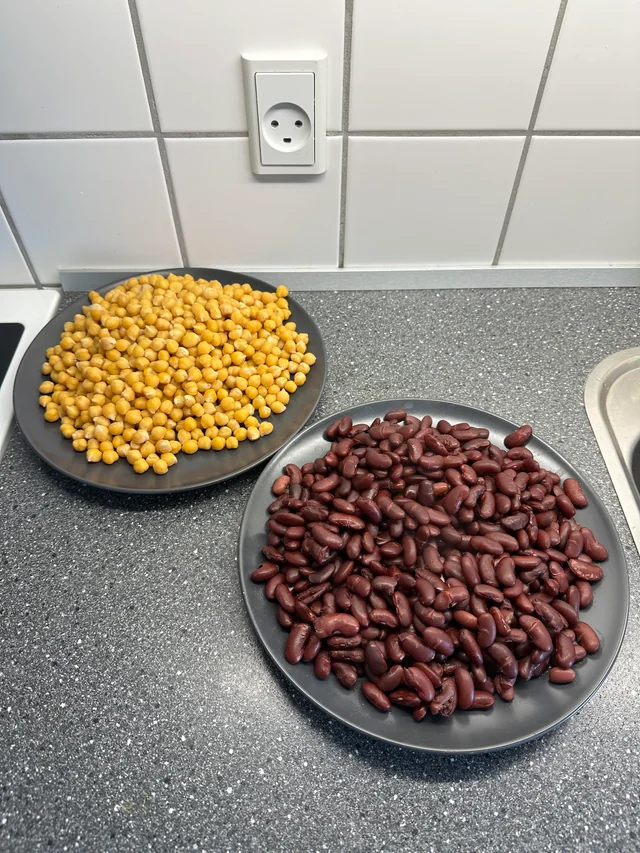 Image Source: Reddit
Beans amongst all legumes are tiny but mighty snacks when it comes to packing in some essential nutrients like vitamin E and zinc. They're a treasure chest when it comes to hair health and development whislt also being able to help ensure that the strands remain colorful at the same time.
Onions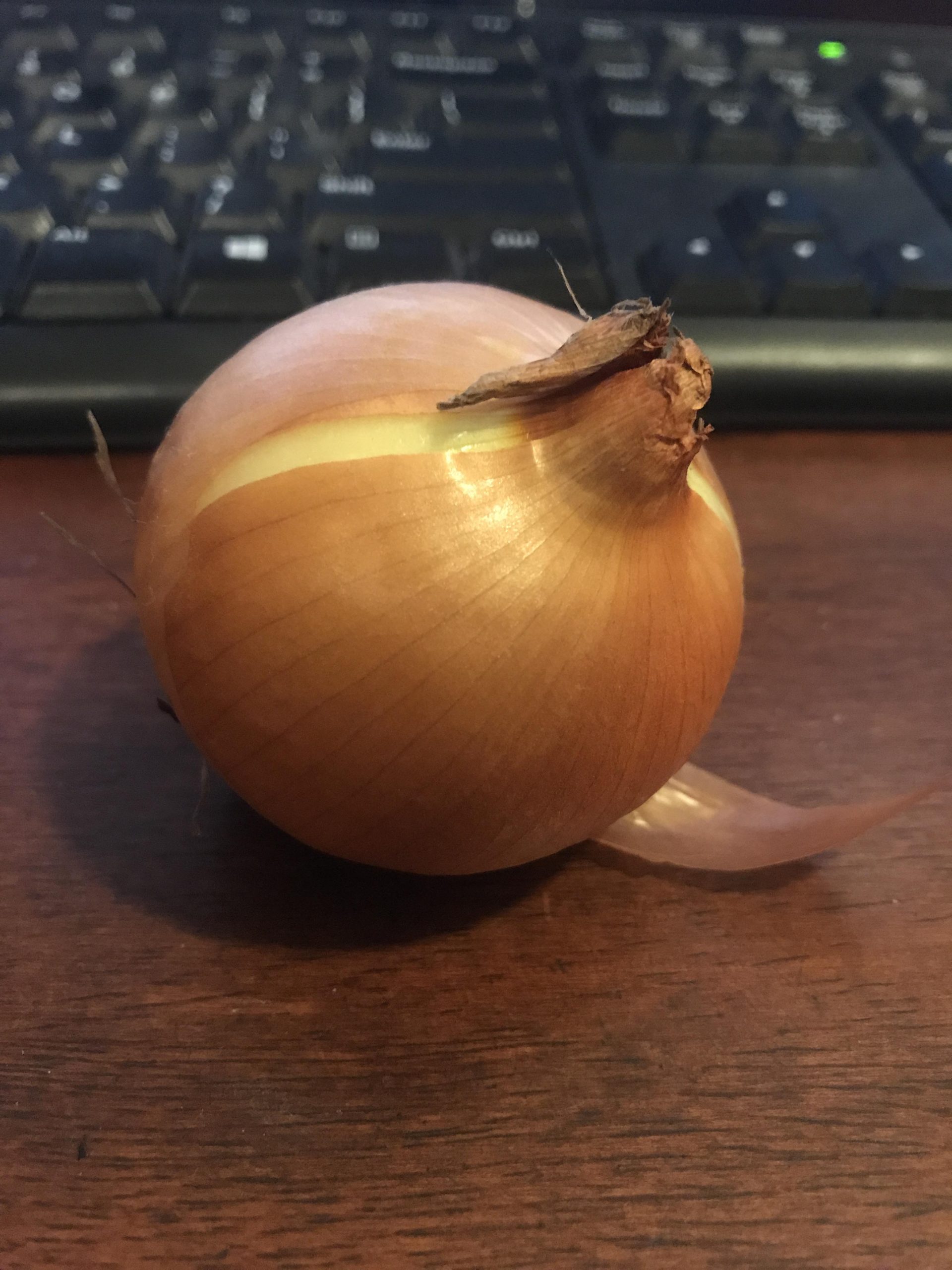 Image Source: Reddit
Onions aren't everyone's cup of tea, but one thing that's for sure is that they're a great way to add some flavour to dishes. Besides this though, they are also rich in sulfur, a mineral that helps support healthy hair growth and hopefully saving your hair from losing some of it's colour.
Garlic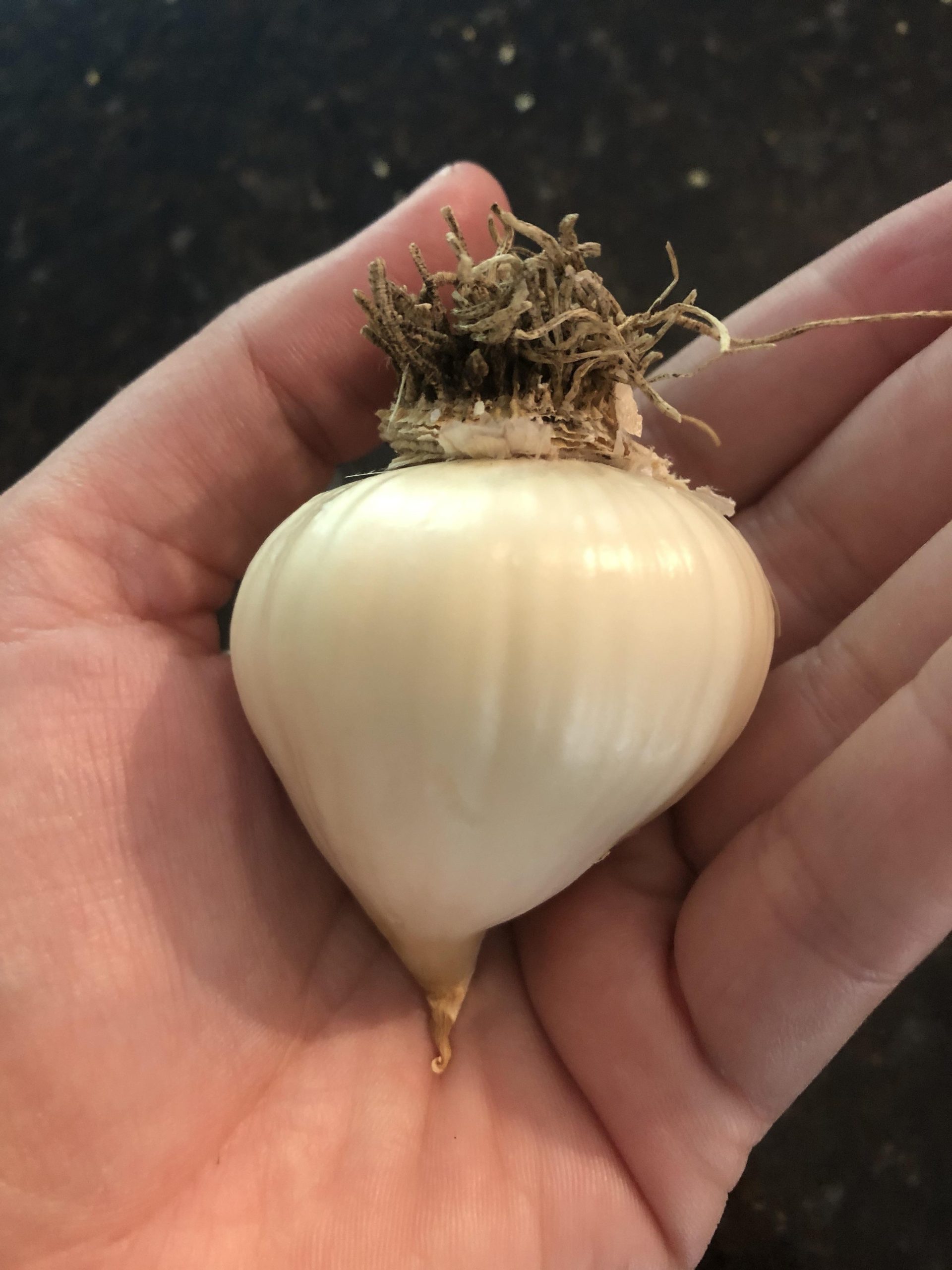 Image Source: Reddit
Garlic is another kitchen powerhouse and you'll often find it in pretty much every pasta sauce and fried meat dish, it's just the easiest way for things to be done. Like onions, they can also bring in a load of sulfur which can really benefit your hair, you might want to brush your teeth afterwards though.
Green Tea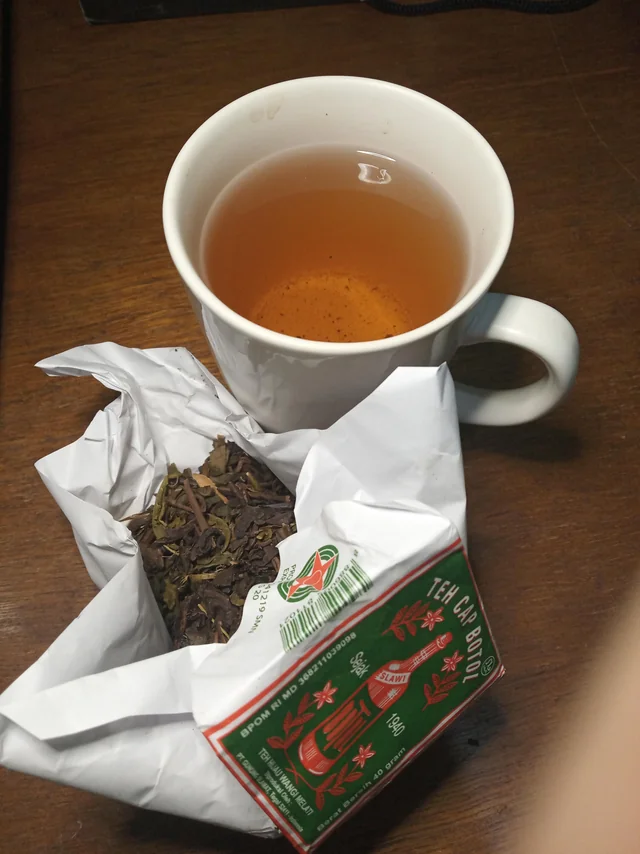 Image Source: Reddit
Green tea is one of the most soothing choices of drinks you can get your hands on and every cup comes stacked with some antioxidants that can support any stress on your hair. It's pretty much a cosy blanket for your locks and it might even result in your hair remaining colourful a little longer.
Watercress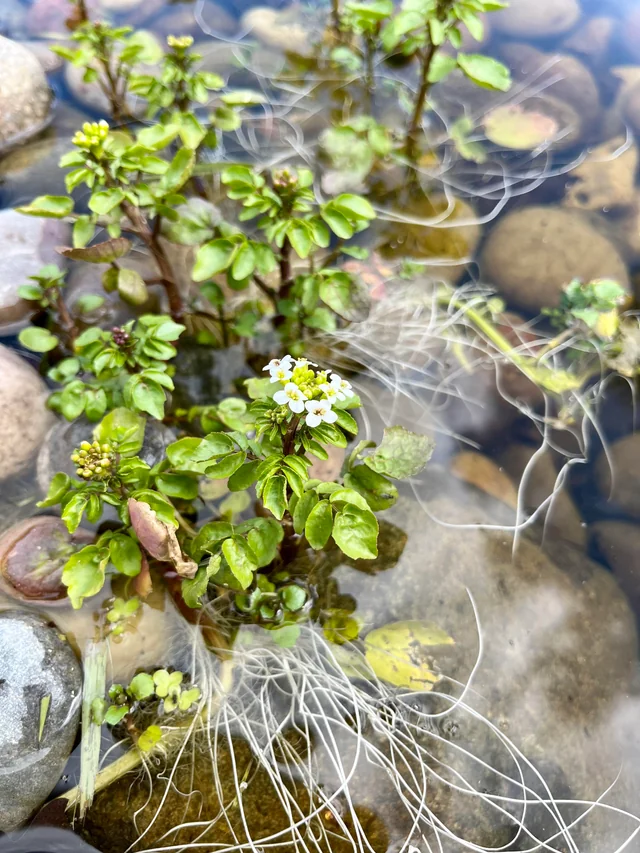 Image Source: Reddit
Watercress isn't always the first leafy green to feature on your shopping list, but like many others, it's full of nutrients that are essential for hair health. You might want to start tossing some watercress in to your salad and that will allow the hair to soak up all that goodness.
Strawberries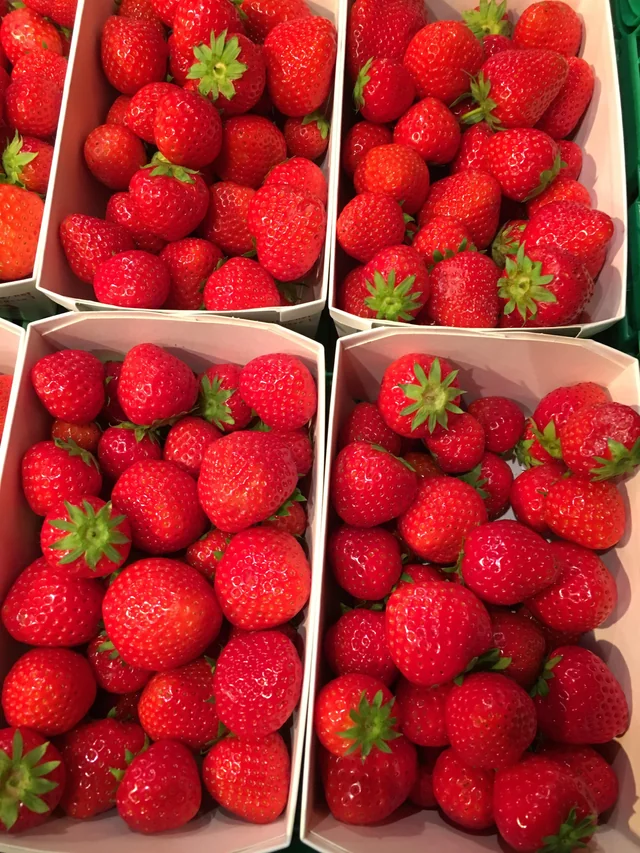 Image Source: Reddit
Like many of the other berries across the world, strawberries are extremely important as they carry many vitamins and antioxidants which are excellent for hair health. They can help keep your hair shining so why not introduce them to your daily diet, you'll only love it!