30 Crazy Images Of Logan Paul's Fiancé
1. Danish Supermodel, Nina Agdal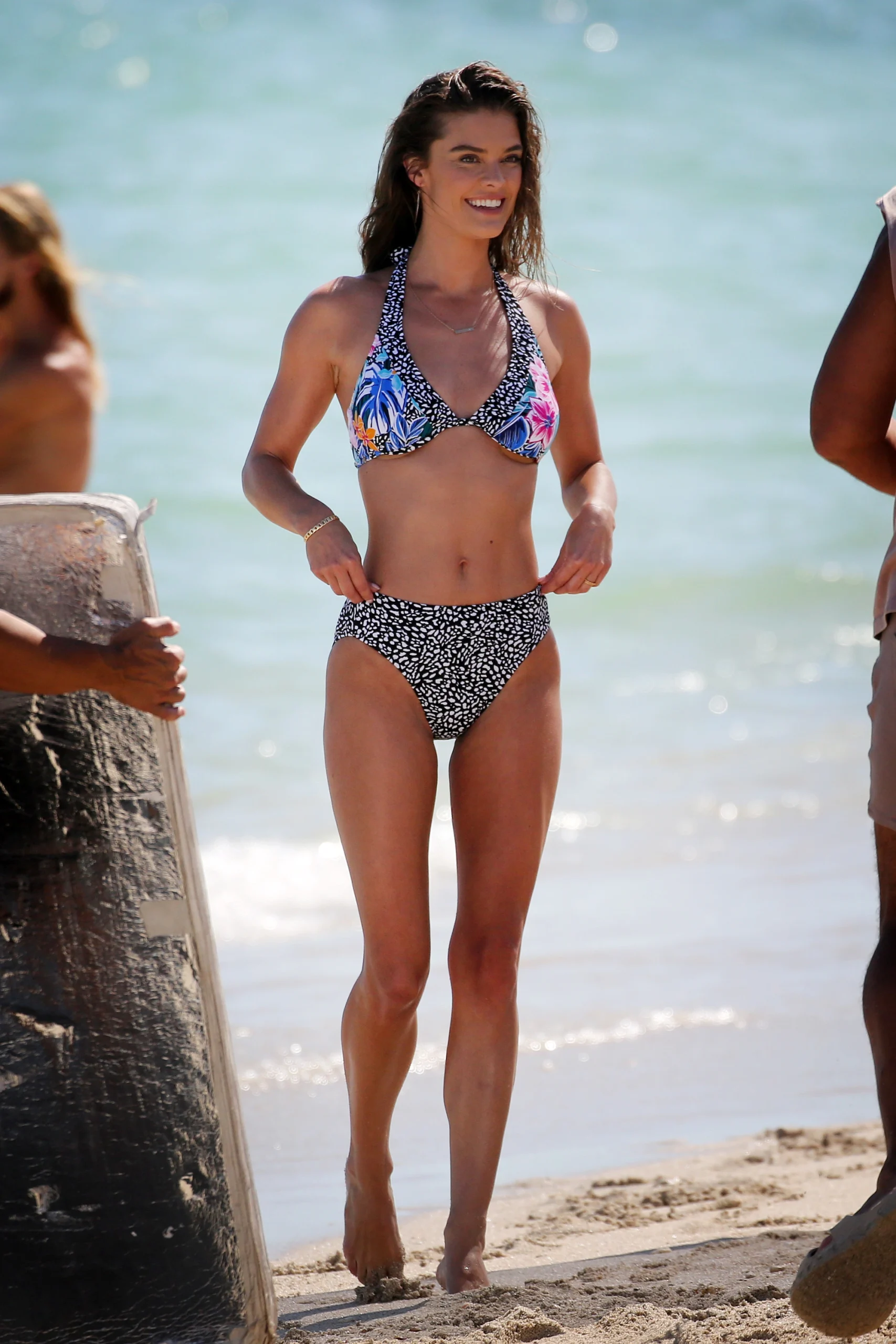 image source: thesun.co.uk
Nina Agdal is a supermodel from Denmark. She is most known for her swimsuit shoots having modelled for the likes of Sports Illustrated and Victoria's Secret. She may never have been a model had she not been spotted in the streets of Denmark when she was still in school!
2. Logan Proposed In Lake Como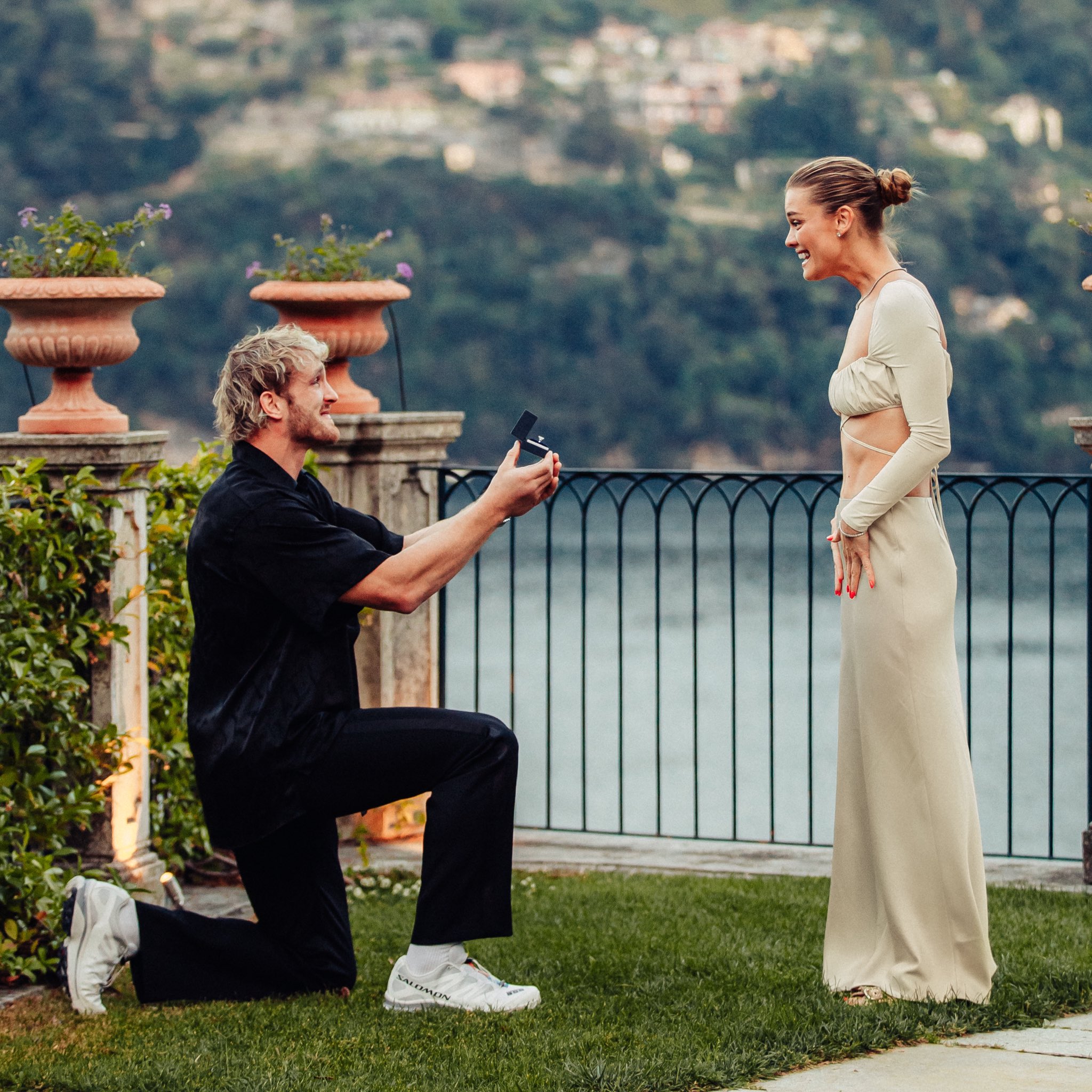 image source: x.com
Agdal was pulled into the controversial world of Logan Paul back in 2022, and they're due to tie the knot very soon! Paul popped the question in the summer of 2023 whilst on holiday in Italy. They shared the news via Instagram with a very soppy post; we can't imagine how lavish the wedding will be!
3. She Has A Restraining Order Against Dillon Danis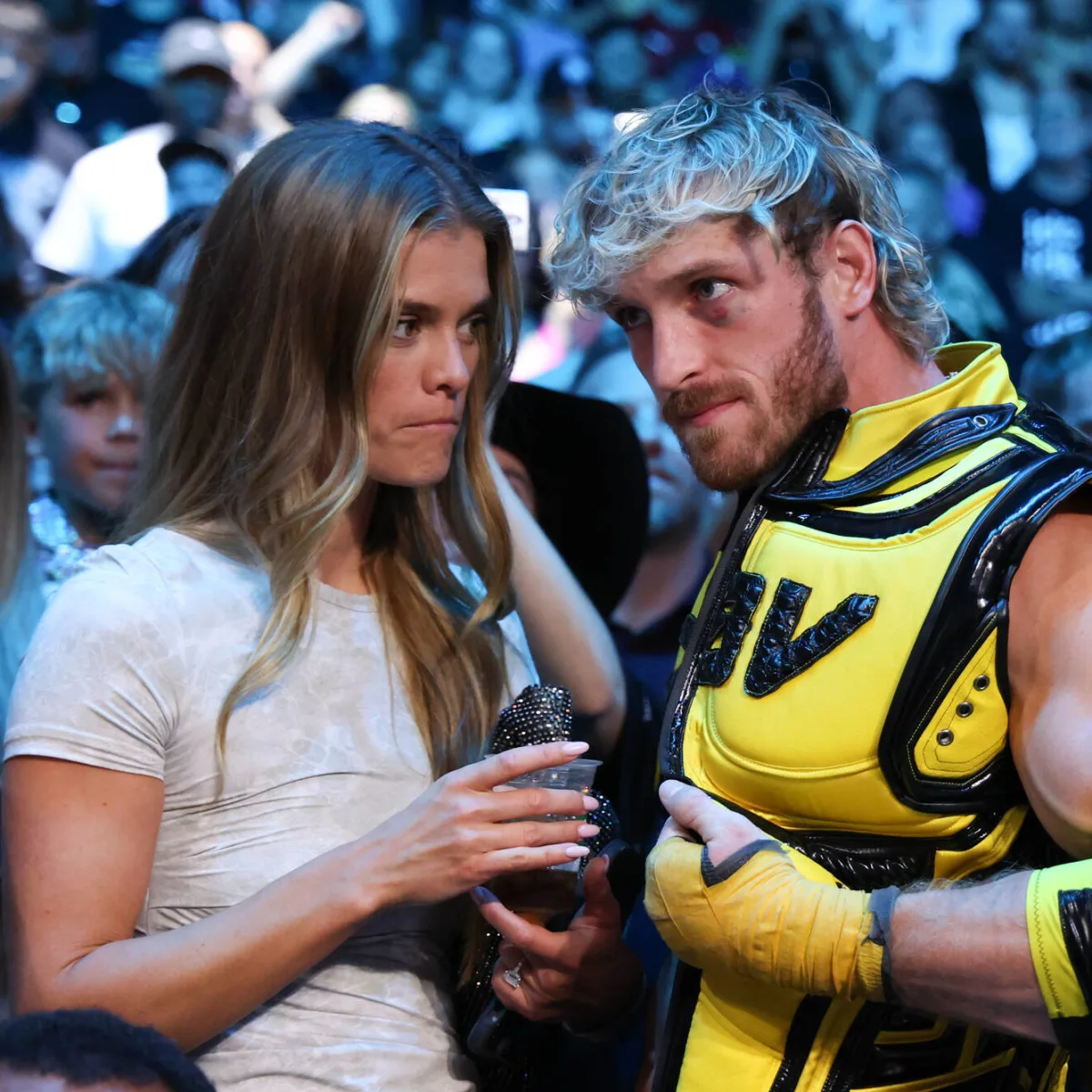 image source: yardbarker.com
As well as being a successful YouTube star, Paul has branched out into boxing and fought Dillon Danis in October 2023. Prior to the match, the trash talk from Danis saw him attacking Agdal, with him harassing her online and posting explicit pictures. Agdal retaliated by suing him, forcing there to be a restraining order stopping him from posting anything about her online. Go Nina!
4. She Dated Leonardo DiCaprio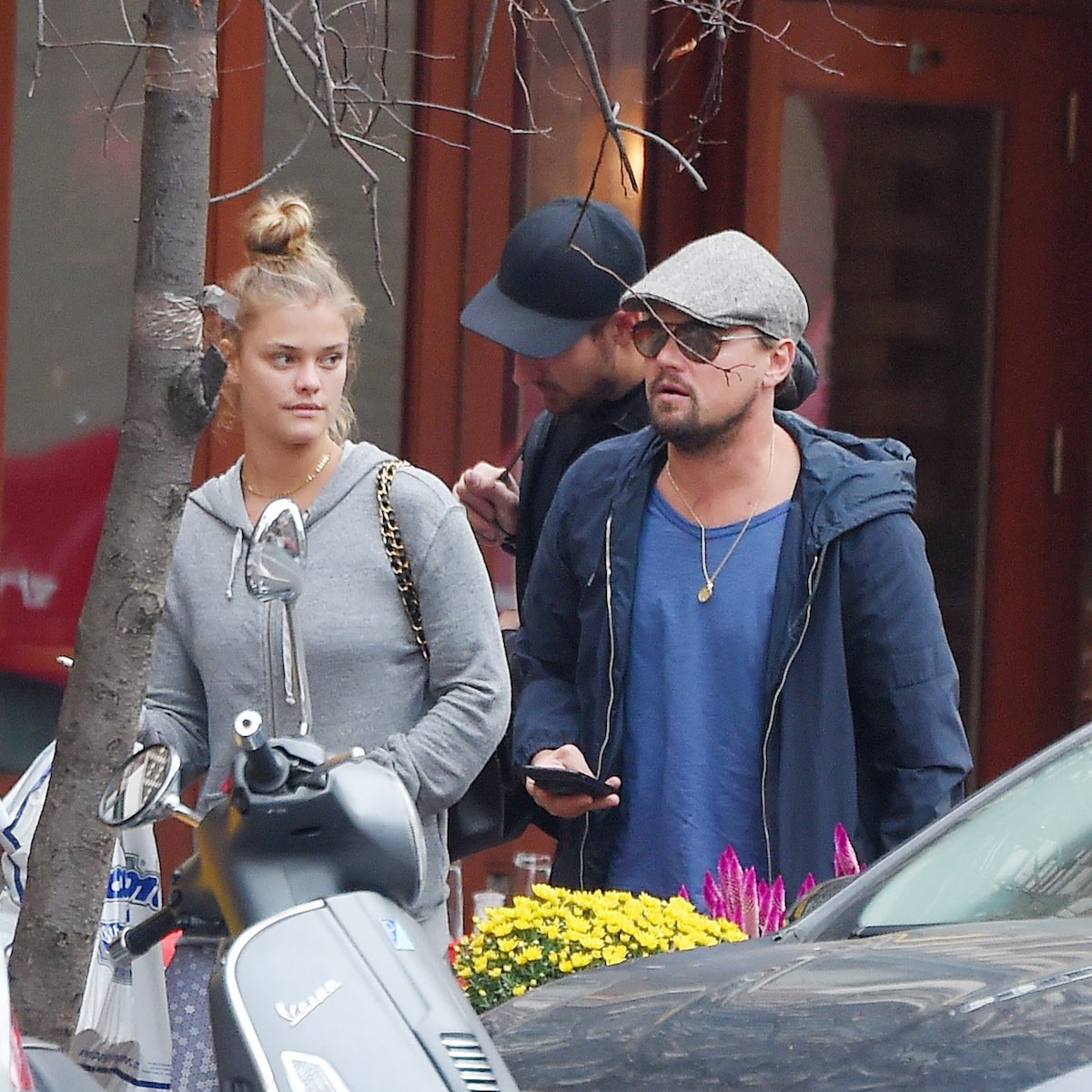 image source: extratv.com
The two dated for just a year and split back in 2017. It seemed to be a whirlwind romance as they had many getaways together, and attended all sorts of parties! During this time, they were involved in a minor car accident which saw them staying out of the spotlight for a little while. It was said they wanted different things from the relationship and they split up as friends.
5. ...And Jack Brinkley-Cook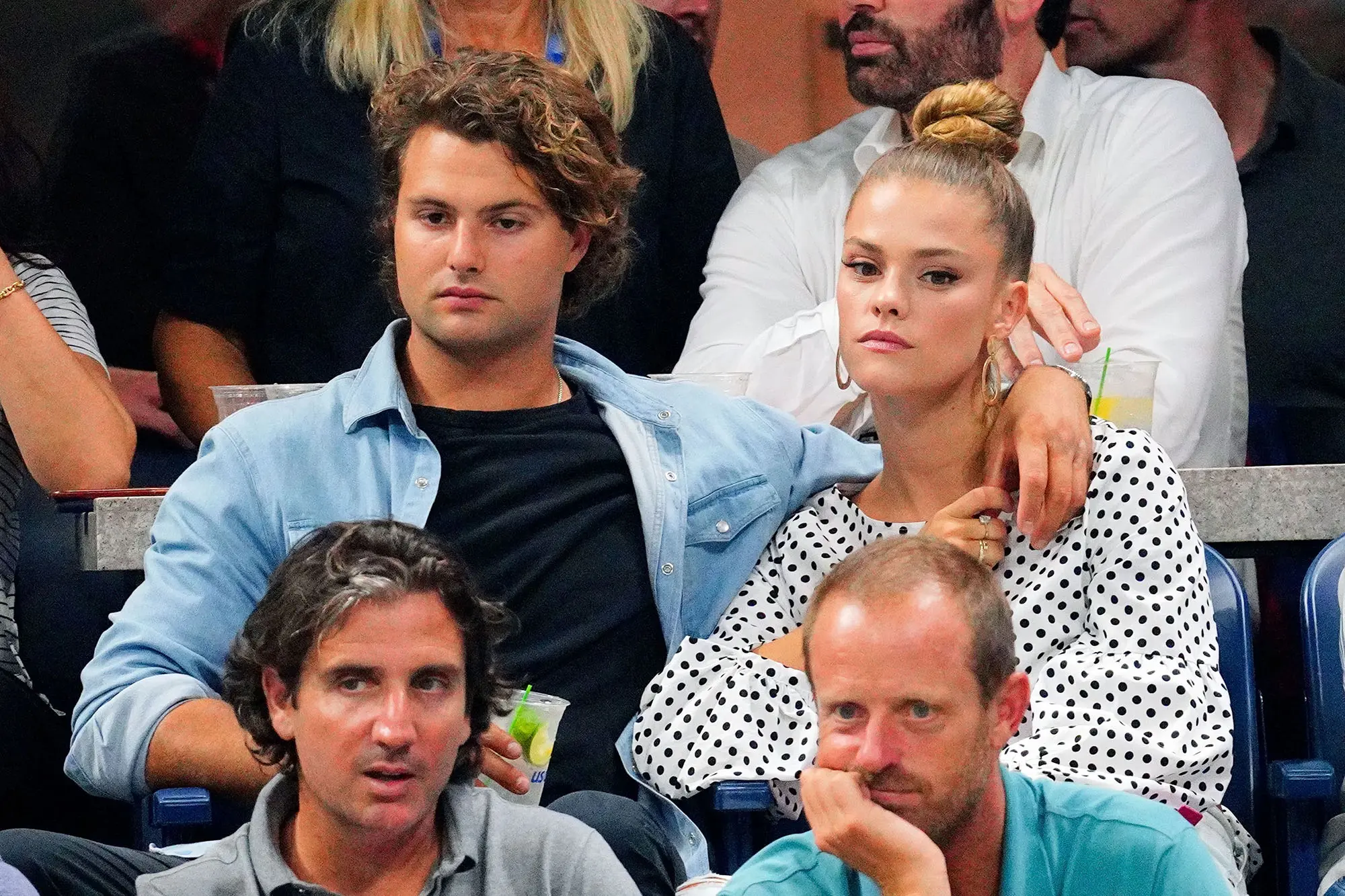 image source: pagesix.com
Agdal wasted no time following her split with Leo and started dating Jack Brinkley-Cook in the same year of her previous break-up. Jack's no stranger to hanging out with supermodels - his mum's one! They dated for four years and sadly split in 2021, with Nina saying that "she needed space".
6. ...And Max George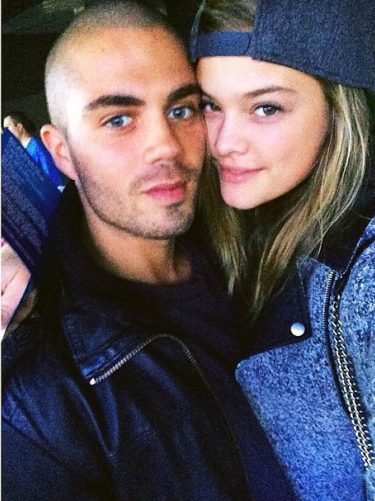 image source: celebritydirtylaundry.com
Prior to both of her highly publicized romances, Nina Agdal also dated Max George from the British band The Wanted. They became friends after they modelled together and shortly after announced that they were dating. As George's band broke up, so did their relationship and Agdal was seen with DiCaprio shortly after.
7. She Started Modelling When She Was 15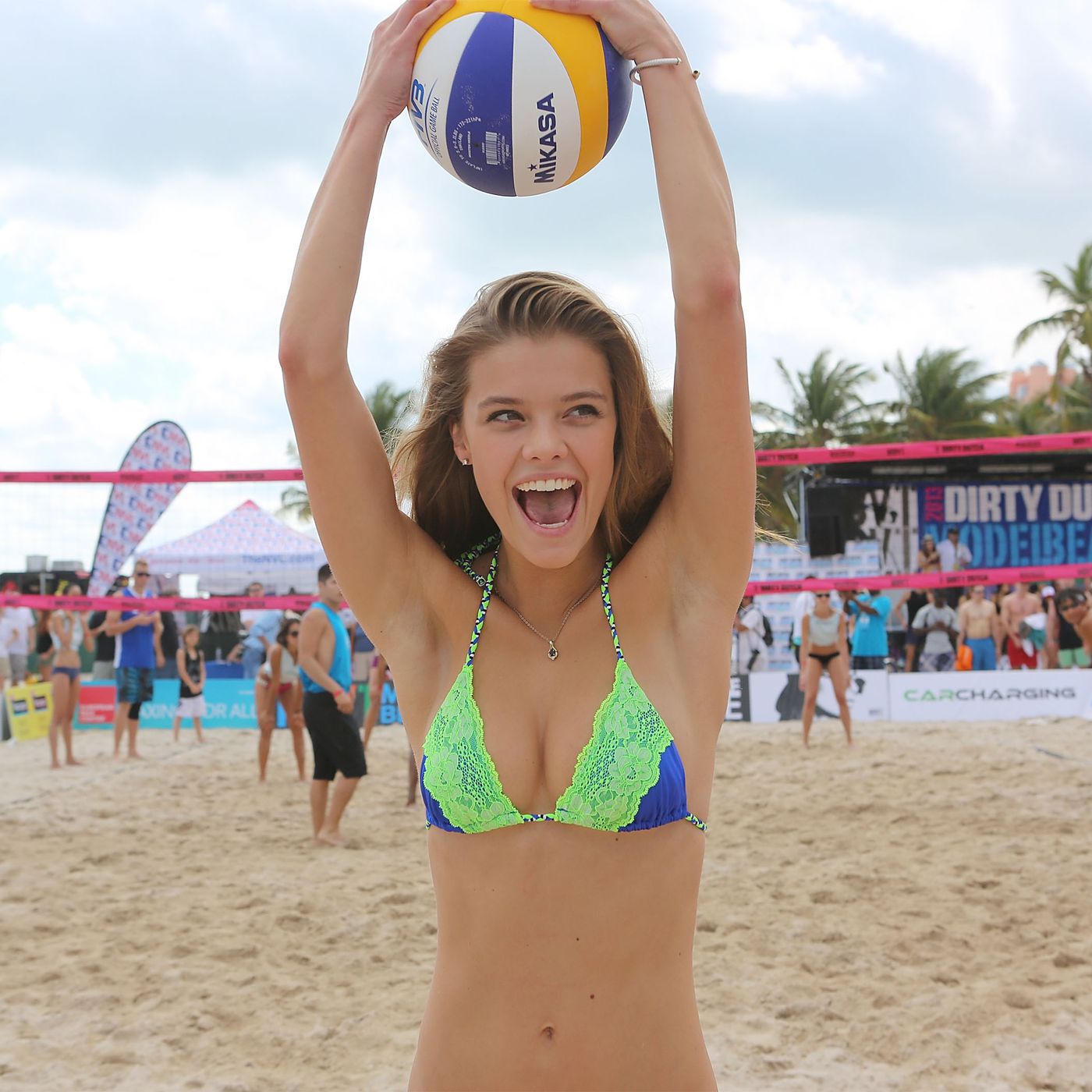 image source: miami.racked.com
After being scouted by a model agent, she signed to Elite Model Management in Copenhagen, but she didn't let this stop her studies and she graduated from school when she was 18. She became known in the industry after modelling for Victoria's Secret and Billabong, after which her career really began to take off and she was booked for fashion magazines!
8. She Modelled For Sports Illustrated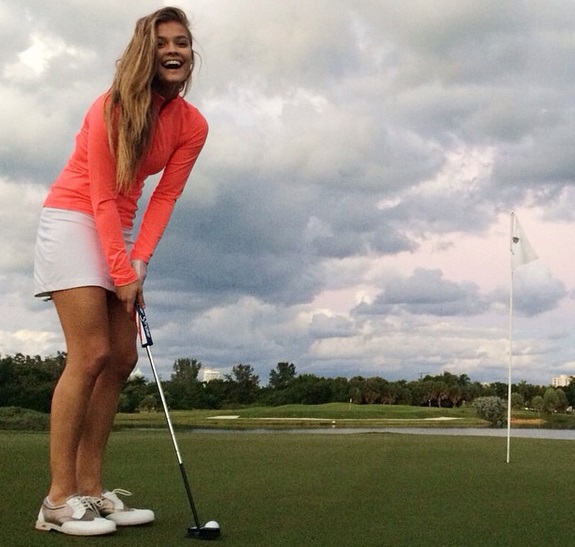 image source: larrybrownsports.com
Nina graced the cover of Sports Illustrated in 2014 wearing a tiny bikini, however this wasn't her first time in the publication. In 2012 she featured in the swimsuit issue, gaining her the accolade of "Rookie Of The Year". She wasn't a rookie for long!
9. She Was On The Cover Of Maxim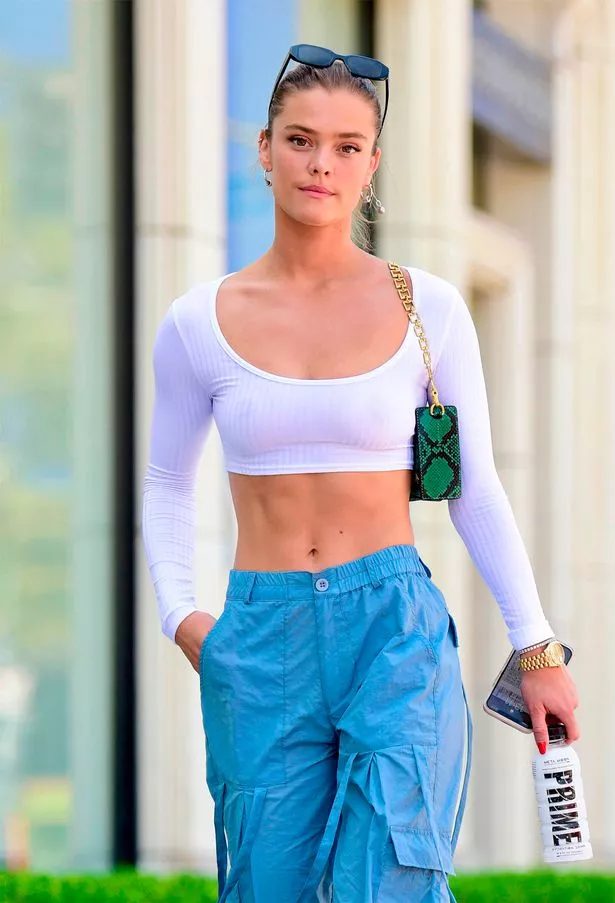 image source: dailystar.co.uk
Agdal has featured on many magazine covers including Cosmopolitan, but her notoriety isn't only known by a female audience. Her svelte physique and gorgeous looks are appreciated for their sex appeal as she modelled for men's magazine Maxim in 2017, the same year her and DiCaprio split and she started dating Brinkley-Cook. What a kick in the teeth for Leo!
10. She's A Gold Digger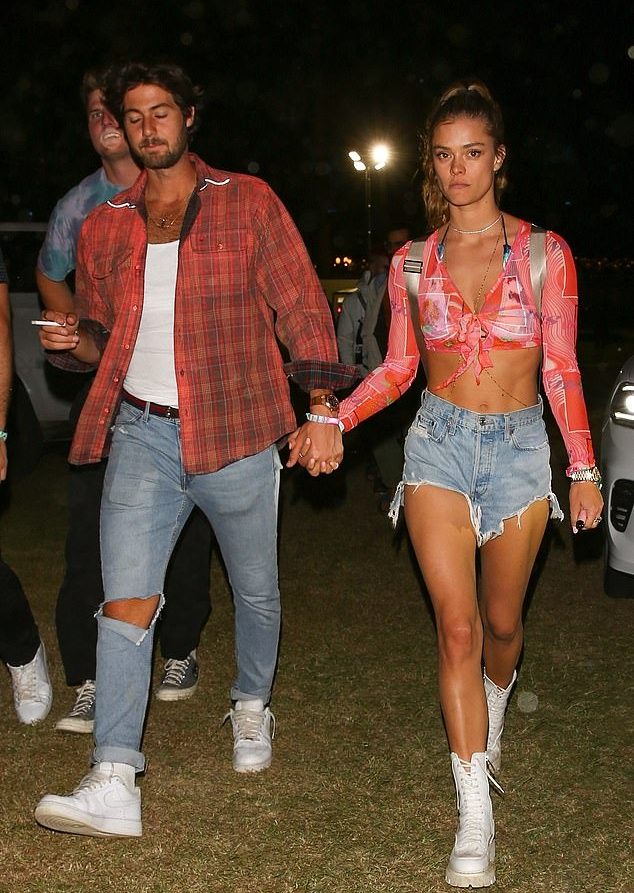 image source: dailymail.co.uk
This may be a bit of an out there statement, but if any of her past interviews are to go by then it can't be far from the truth. Her ex Jack Brinkley-Cook is rather well off financially due to his supermodel mother and his successful acting career, so when Agdal was asked if she'd still date him if he wasn't rich she responded, "probably not".
11. She Has Social Anxiety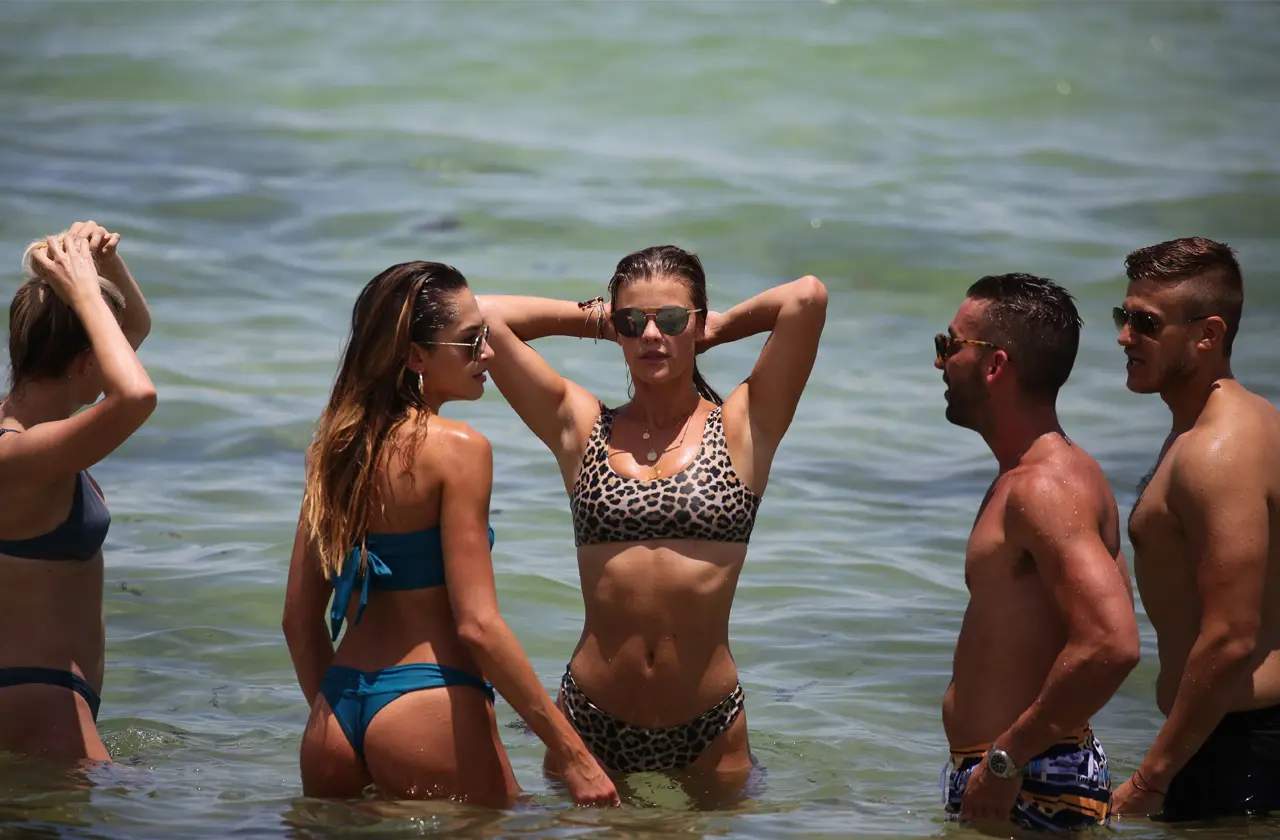 image source: radaronline.com
You may not think it to look at her, as she confidently poses half naked on a bunch of different magazine covers, but Nina Agdal claims to have social anxiety. It just goes to show that you can push past anything if you put your mind to it; look where it's got her!
12. She Called Out Victoria's Secret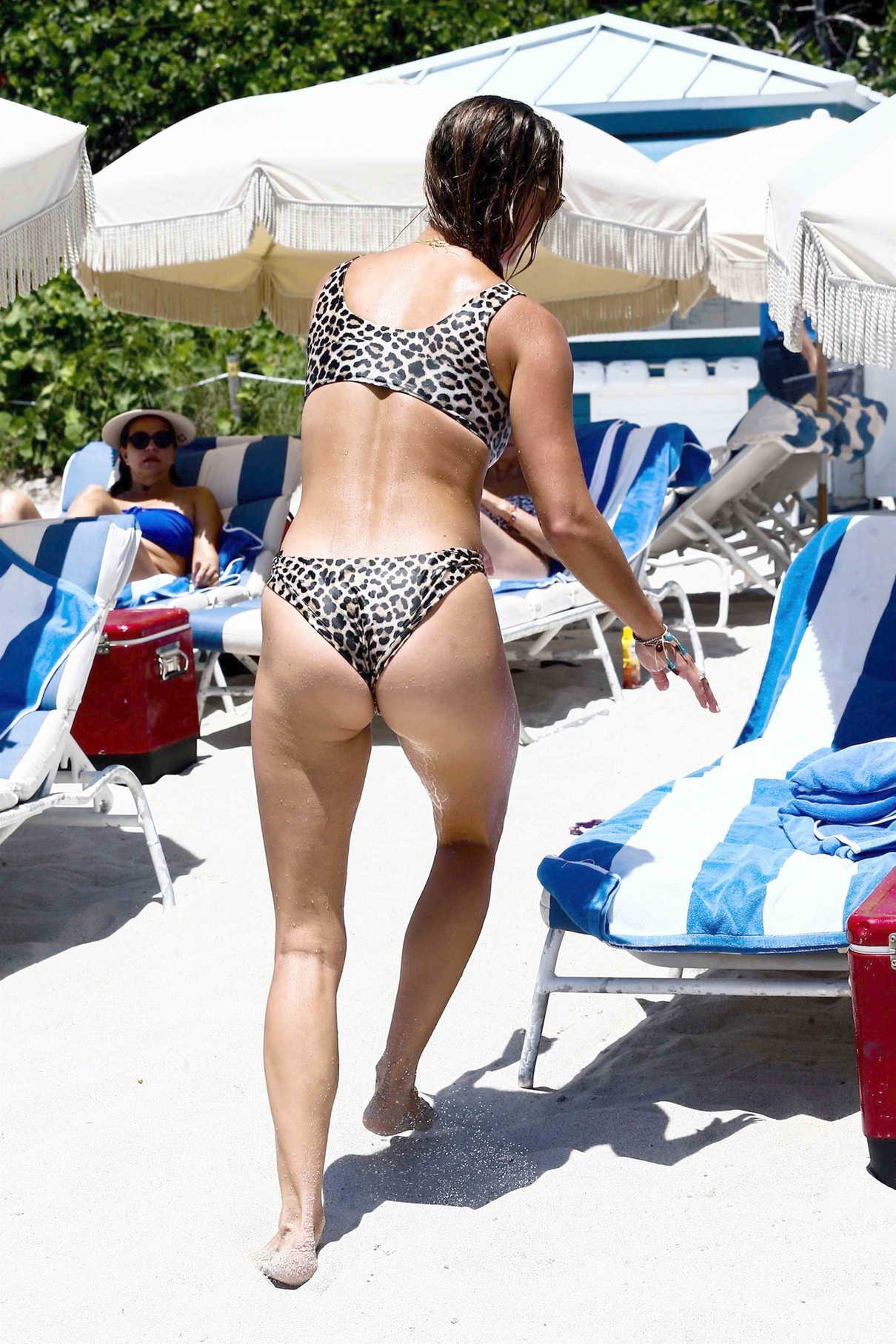 image source: lacelebs.com
Although it was Sports Illustrated that really put her on the map, Nina Agdal once modelled for Victoria's Secret. After shooting with them, they contacted her agent stating they couldn't publish her photos due to her not being thin enough. She called them out on Instagram and was hounded with support. Go Nina!
13. She Wanted To Be A Dentist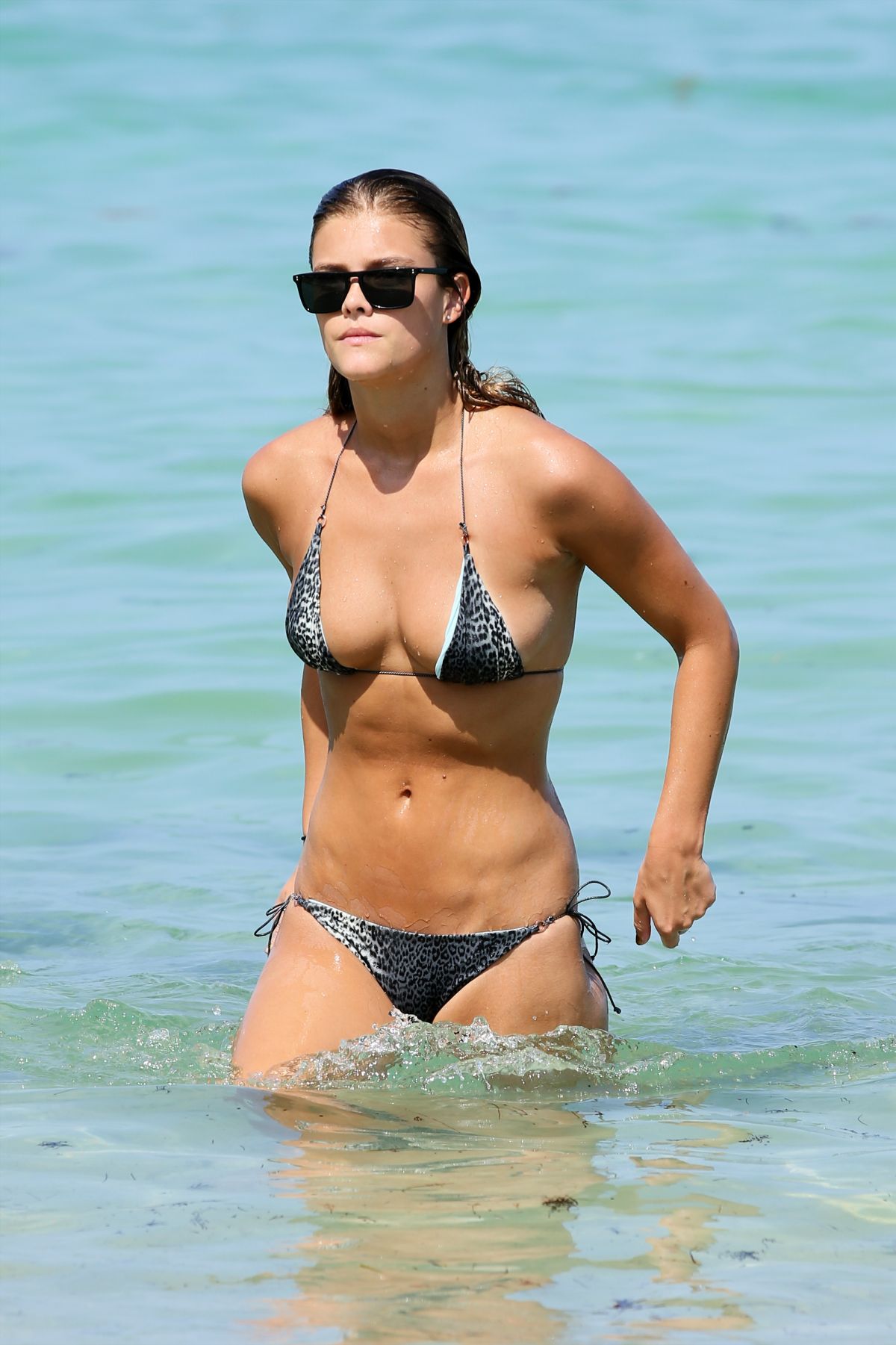 image source: hawtcelebs.com
Agdal chose her beauty over her brains as she chose a modelling career over a possible career in dentistry. It was the length of study that put Nina off pursuing her original ambition, as she has a friend who decided to embark upon it. Who knows, maybe she'll become a hygienist once she retires as a model; can you imagine?!
14. She Had A Panic Attack At New York Fashion Week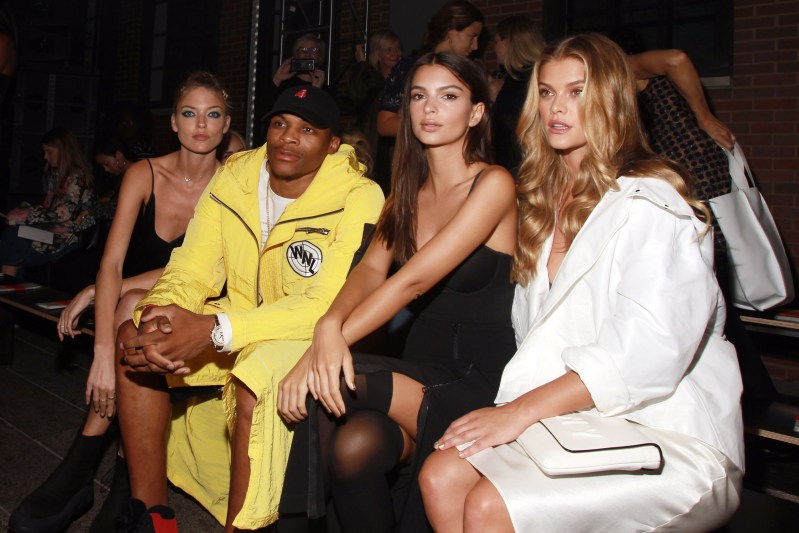 image source: wwd.com
Nina has openly admitted she suffers with "crippling anxiety", especially when it comes to big events. In 2019 Agdal was very candid as she explained her mental health during New York Fashion Week, stating that she struggled with the crazy itinerary which caused her to have a panic attack.
15. Her Net Worth Is Huge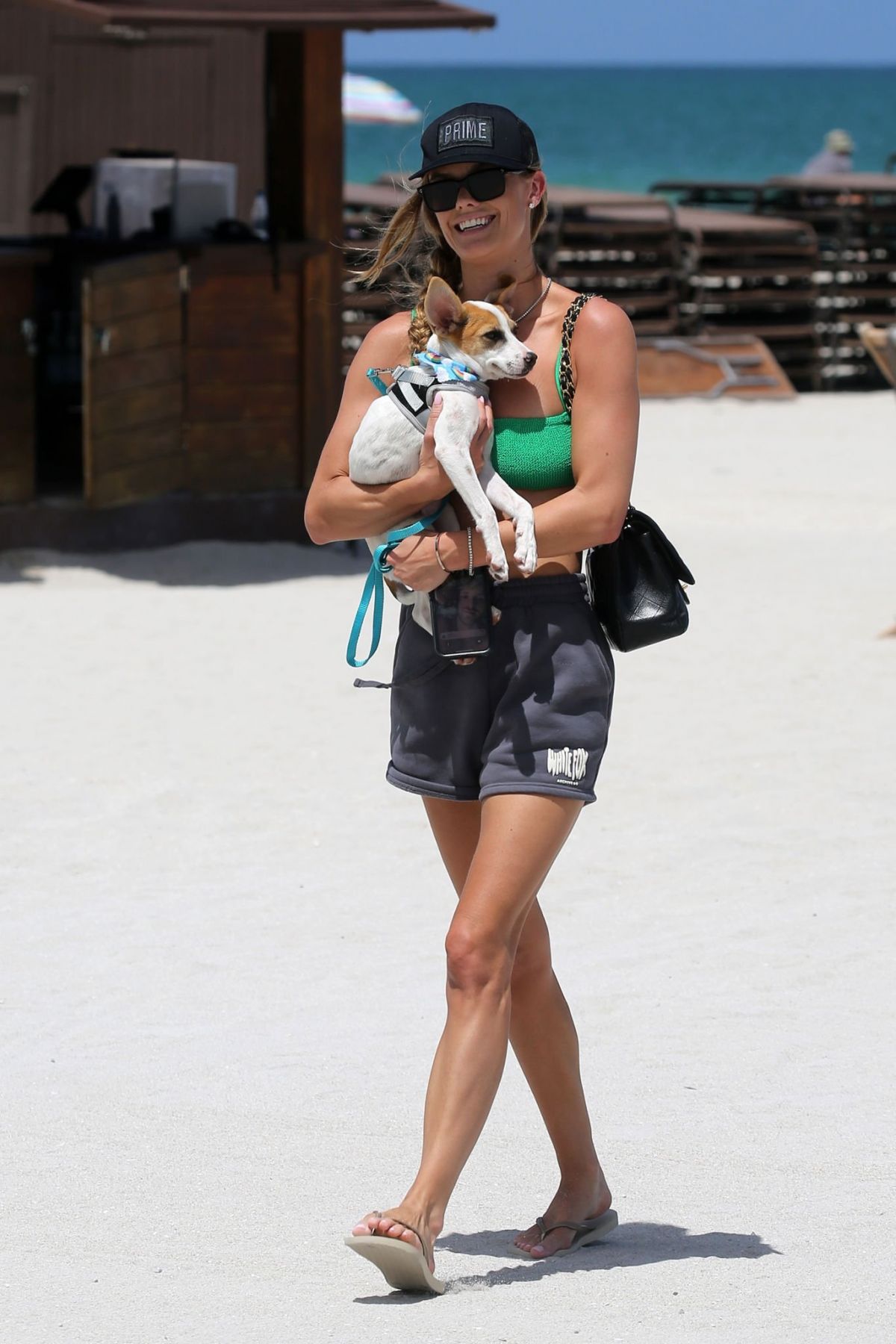 image source: hawtcelebs.com
Despite her jokingly admitting she wouldn't date someone if they were broke, Nina herself is worth a massive $12 million as of 2023. This is thanks to her speedy succession to the top of her game in the modelling world, as she has since become a household name thanks to her appearance on a multitude of platforms.
16. She's Starred In Movies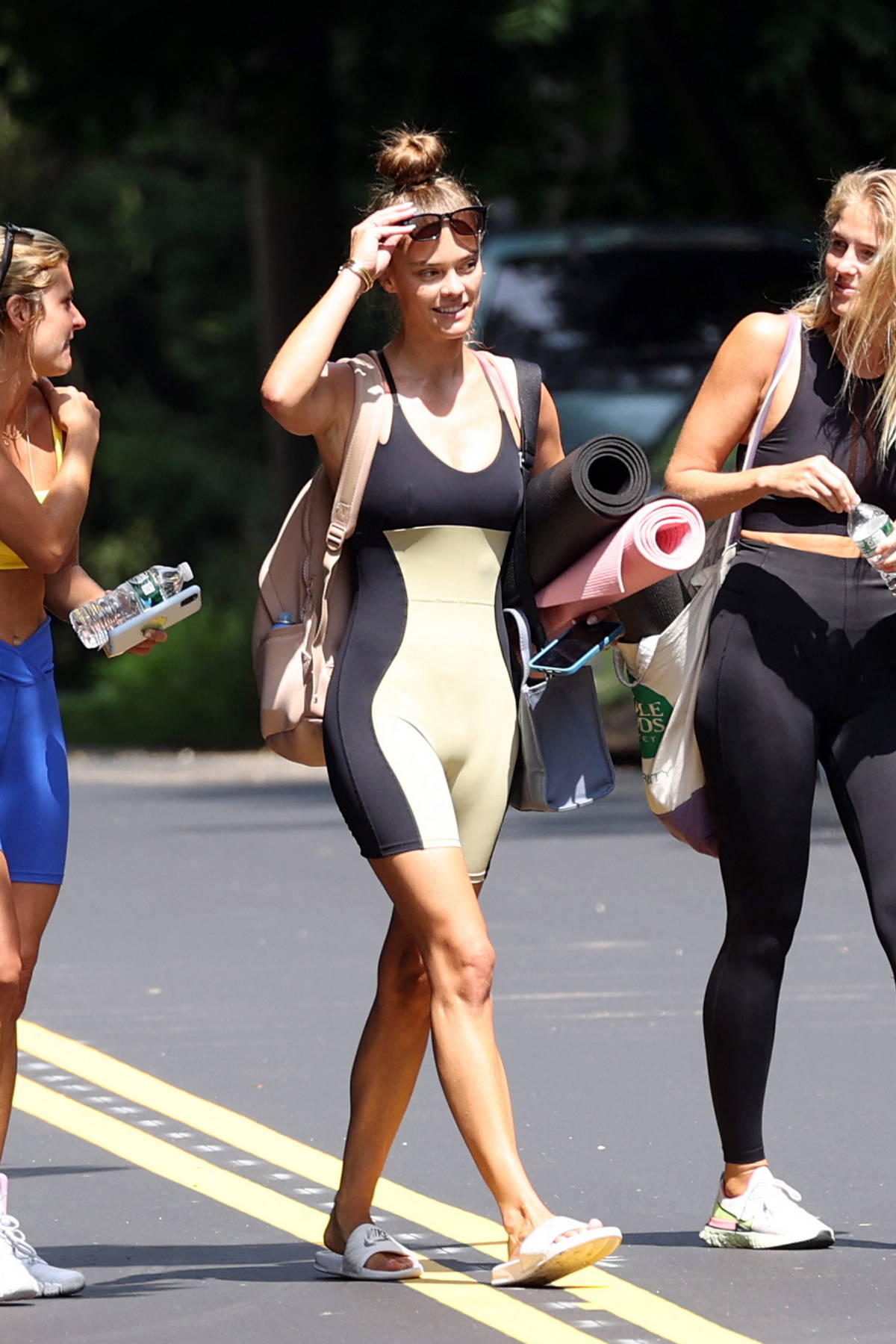 image source: celebsfirst.com
Ever the multi-talented beauty, Nina Agdal has also appeared a couple of movies, although she's so far never taken a leading role. She pretty much played herself in Don Jon alongside Joseph Gordon-Levitt, as she made a cameo as a supermodel. Nina also featured in the 2015 comedy film Entourage, which is an adaptation of the TV show said to be loosely based on Mark Wahlberg's life.
17. She Bought An Apartment in New York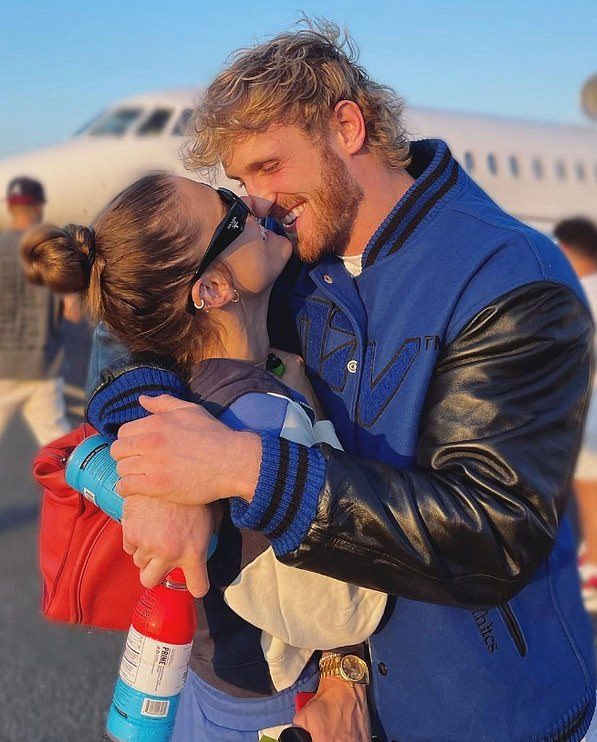 image source: dailymail.co.uk
In 2016, Agdal bought her first apartment near Manhattan, NY, in a place called Murray Hill. It's said to be an area with excellent nightlife with lots of exquisite eateries, so expect to see her around the bars and restaurants if you ever pay a visit.
18. She Embraces Her Curves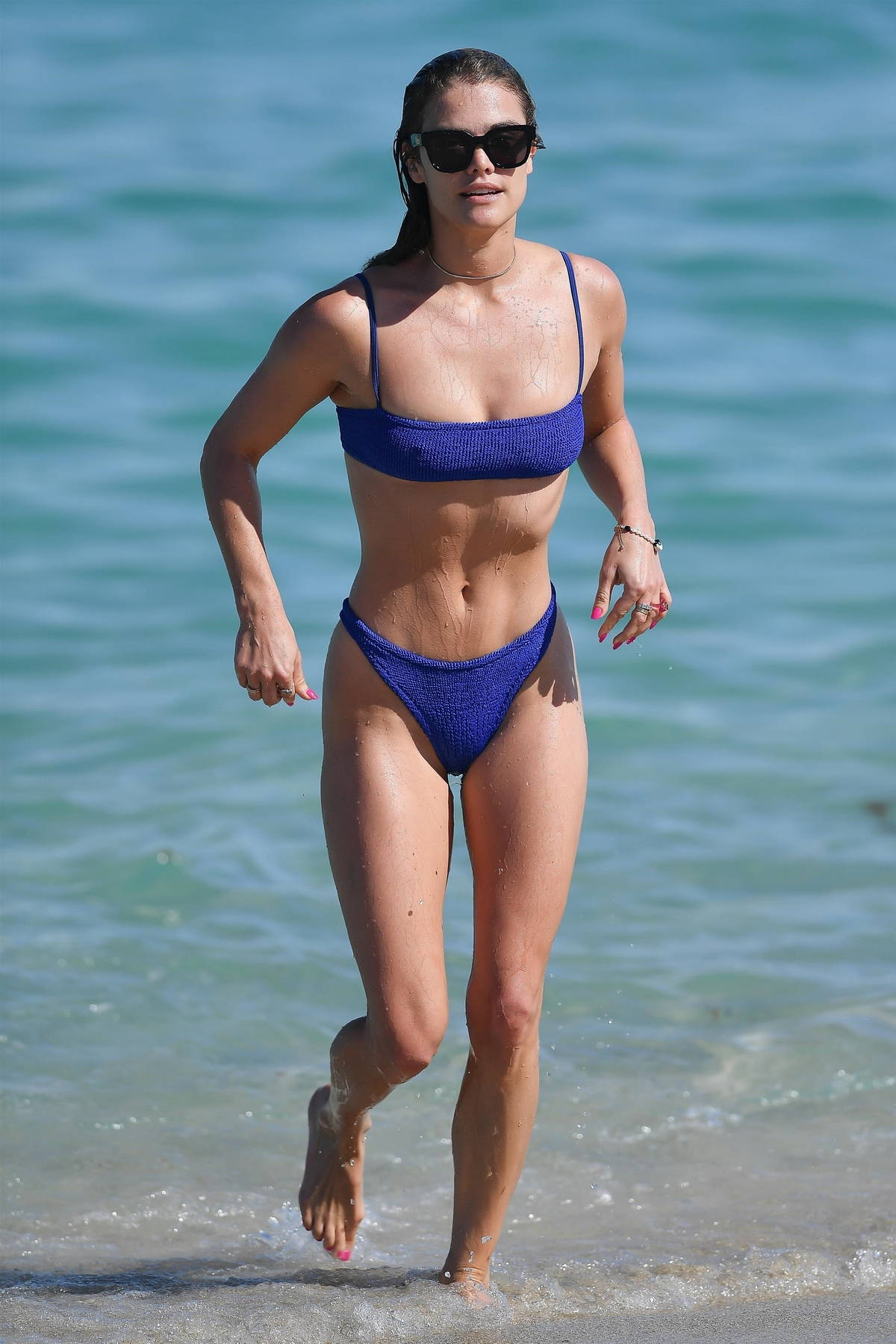 image source: celebsfirst.com
Although it could be argued that Nina's physique is one of near-perfection, she is all about celebrating feminine curves as she admits she doesn't have "an average model body" due to her athleticism. We think she looks great and love to see some diversity in the fashion industry!
19. She Had Trouble Speaking English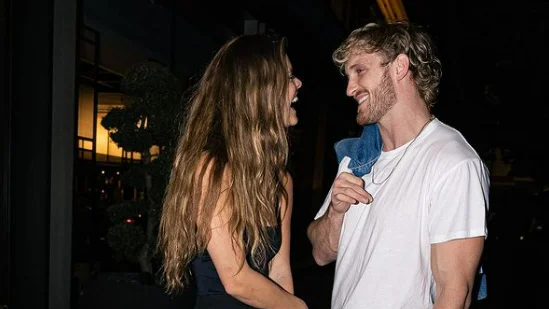 image source: essentiallysports.com
Once she had signed for a modelling agency, she was flown out to Miami to start work. Upon arriving though, she had a lot of trouble communicating with the English speakers of America. Luckily she was able to communicate through a note someone had written for her, of the agency's address in the States so she didn't get lost!
20. She Exercises For Her Mental Health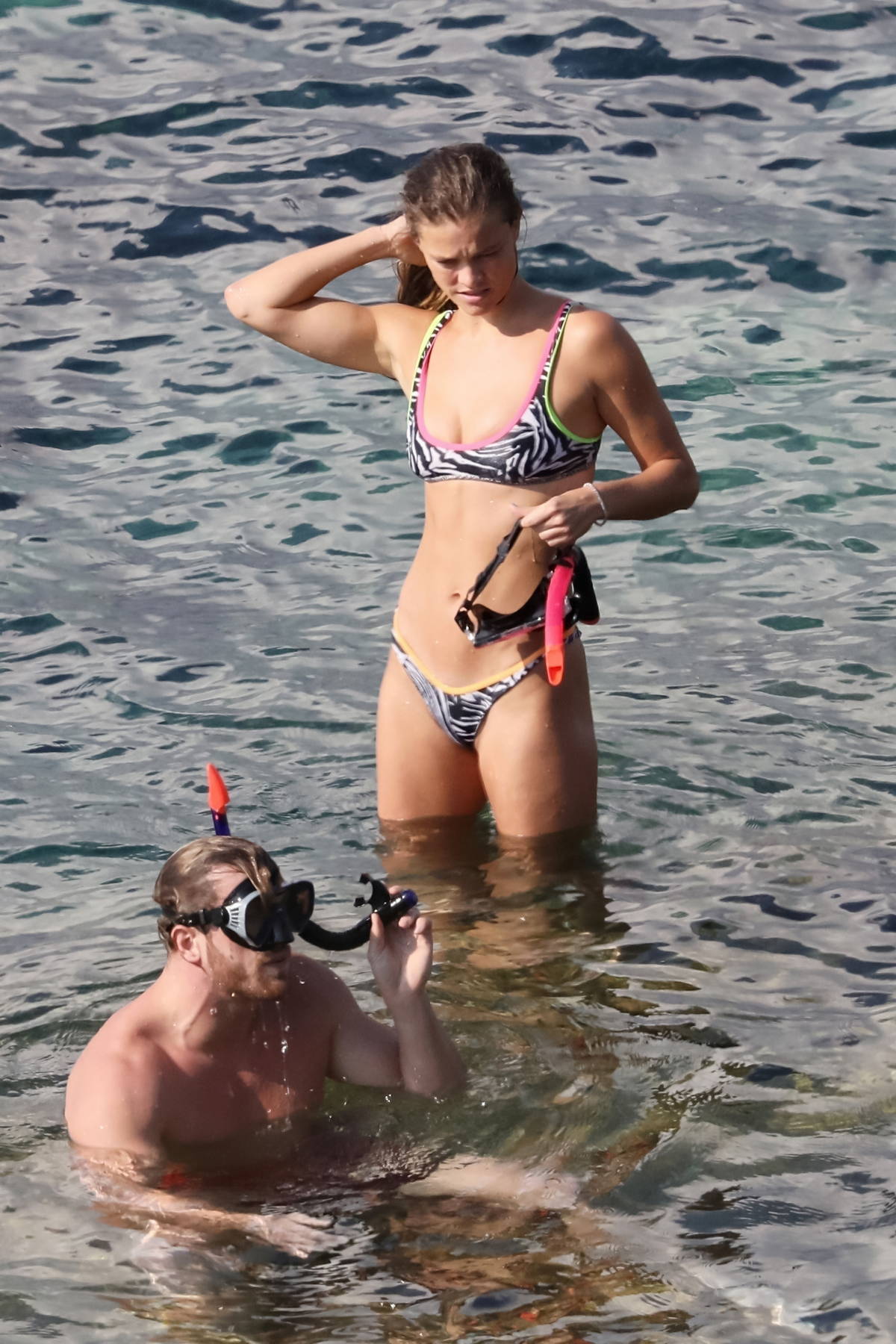 image source: celebsfirst.com
With a career like hers it isn't shocking that she frequents the gym, however exercise for her is so much more than being skin-deep. She stated in an Instagram post that working out keeps her "sane", and she loves to have a facial post-sweat. Now that is a therapy combo we can get on board with!
21. She's Launched An App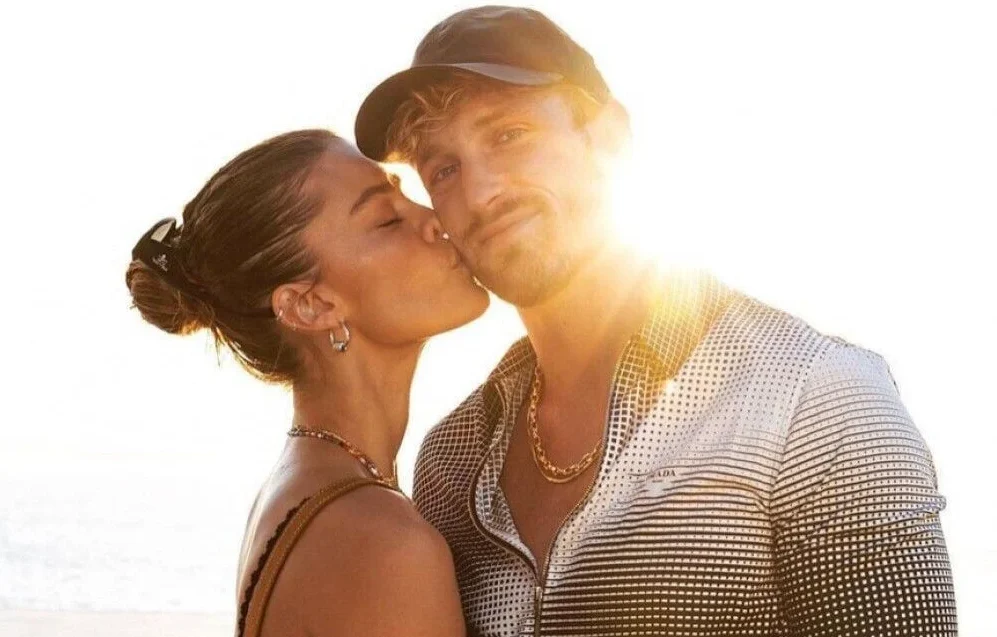 image source: floydct.com
Not one to keep her self-care routines to herself, Nina has launched an app called The Agdal Method, which features wellness programs you can tailor to your individual goals. The app focuses on physical and mental wellbeing, as it supports users in becoming the best versions of themselves. How refreshing!
22. She Once Partnered With Belvedere Vodka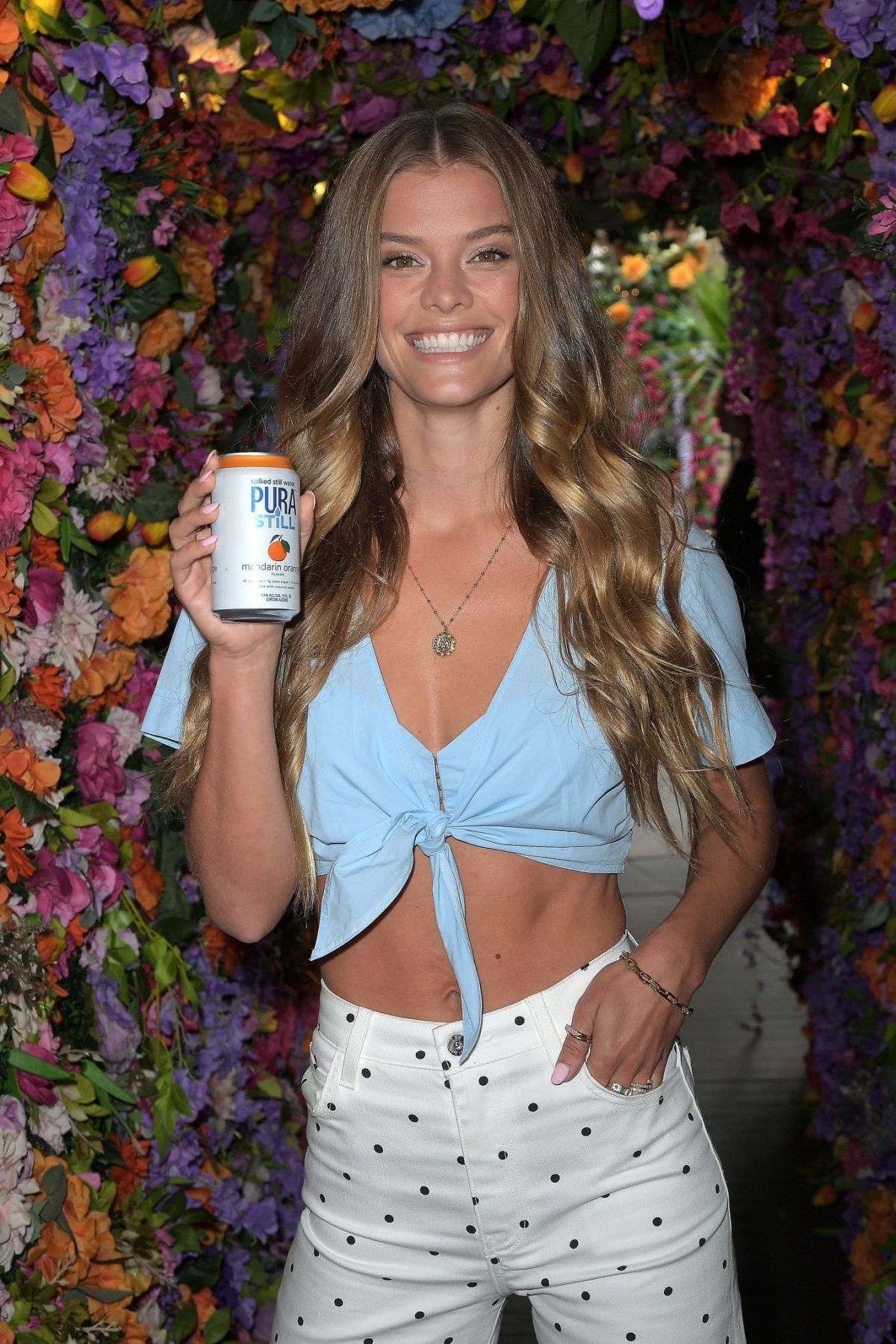 image source: hawtcelebs.com
Not only does Nina live and work in the states, she's also taken on America's traditions as she celebrates Thanksgiving, although not in the way you'd imagine. She once hosted a dinner with her friends for the holidays, and to make it special she partnered with the vodka brand to come up with a special cocktail. Bet it's great to be her friend!
23. She's Sensitive To Disordered Eating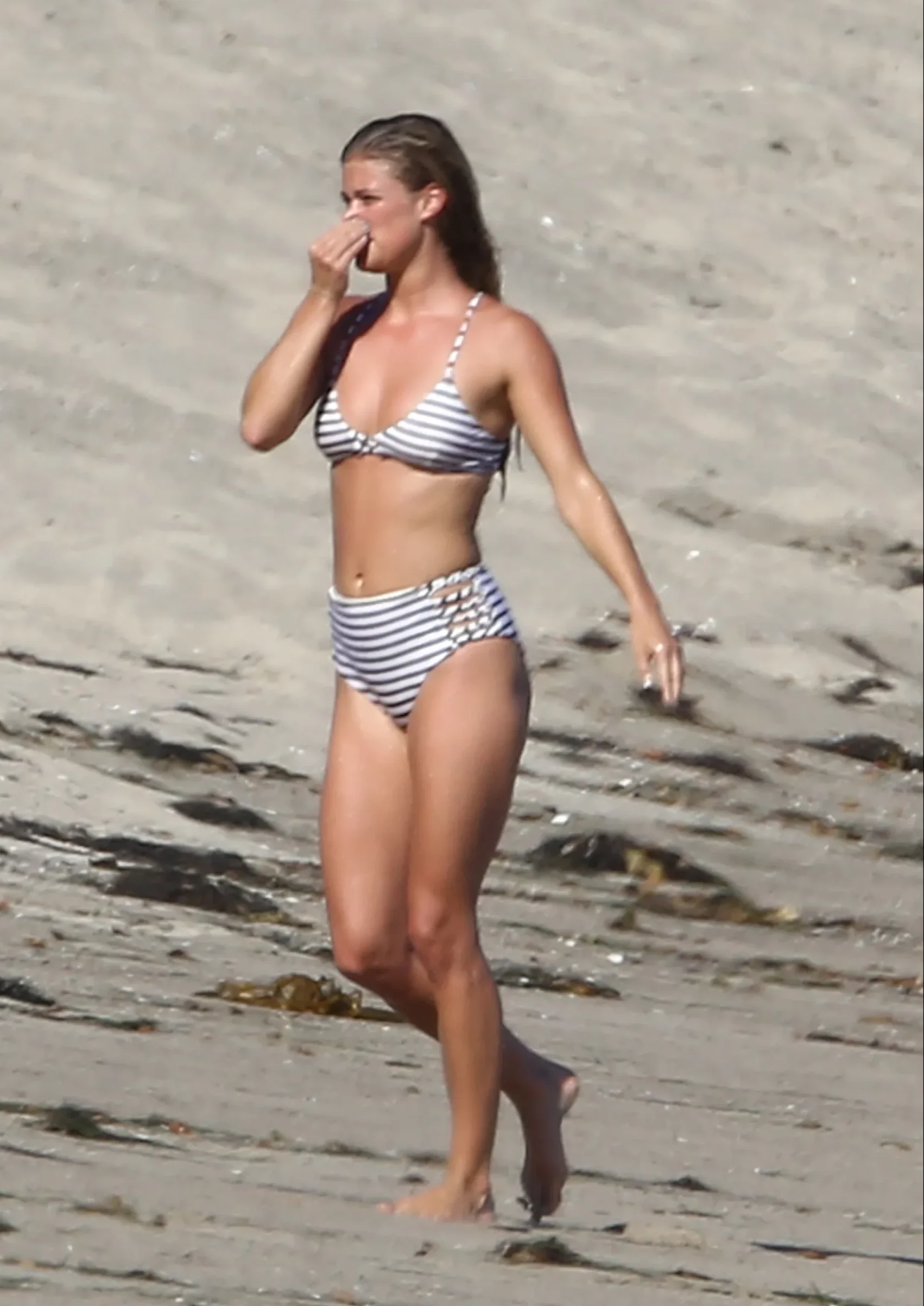 image source: popsugar.com
You kind of expect models to have had a negative relationship with food at some point in their lives, and Nina is no exception. As a young girl just signed to a model agency, she'd try and live up to the expectation of 'top model', which unfortunately comes with a thin body. Luckily Agdal was able to conquer this behavior and is now comfortable in her own skin, as she encourages other women to be the same.
24. Her Close Friends And Family Are Still In Denmark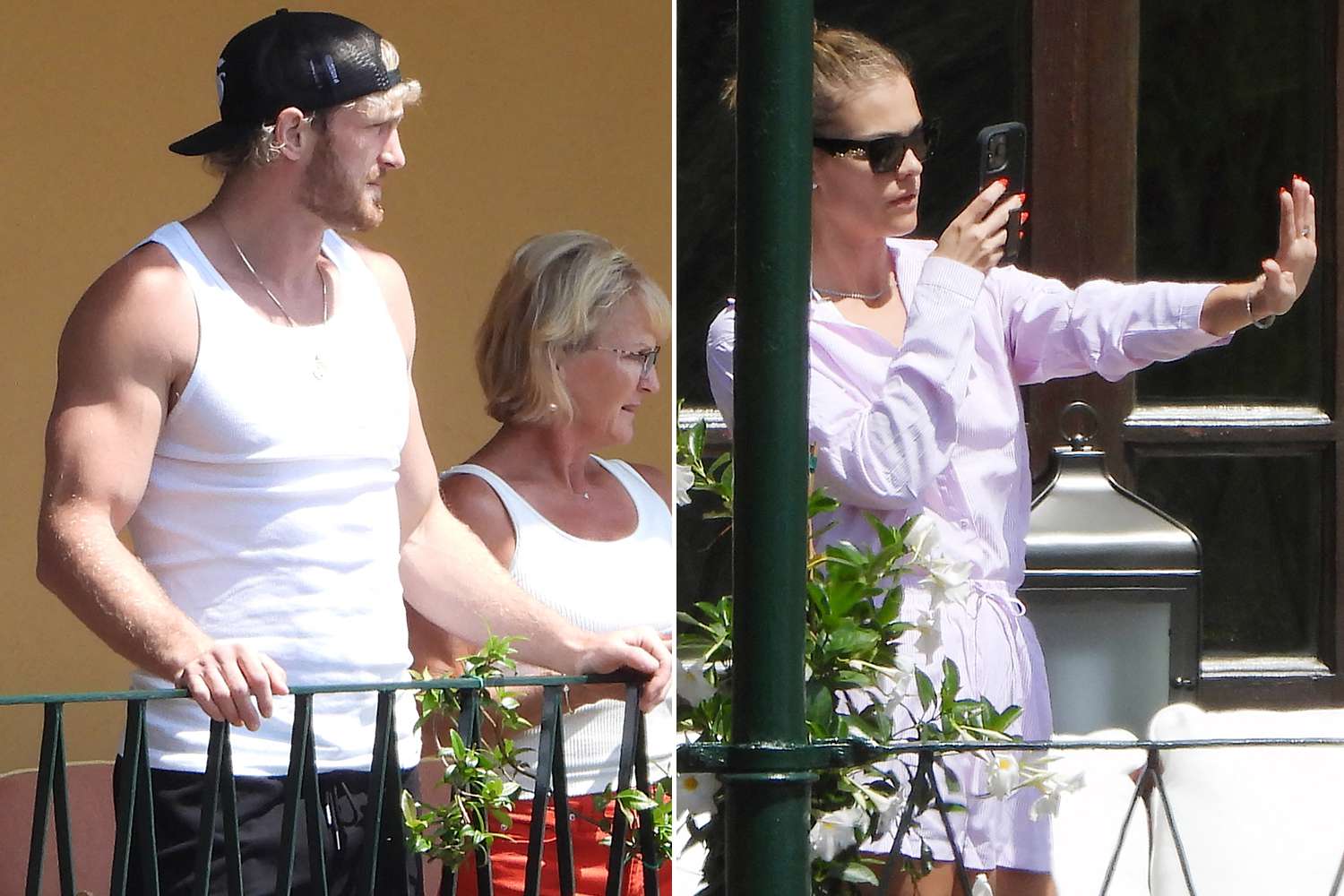 image source: people.com
Agdal moved to America at the tender age of 18 in order to start her modelling career. Since then, she has been able to visit her home in Denmark, however had to have a few years without visits due to the Covid-19 Pandemic. She said that her friends in the States have been great though, and she never felt lonely during that tough period.
25. She Loves Gravy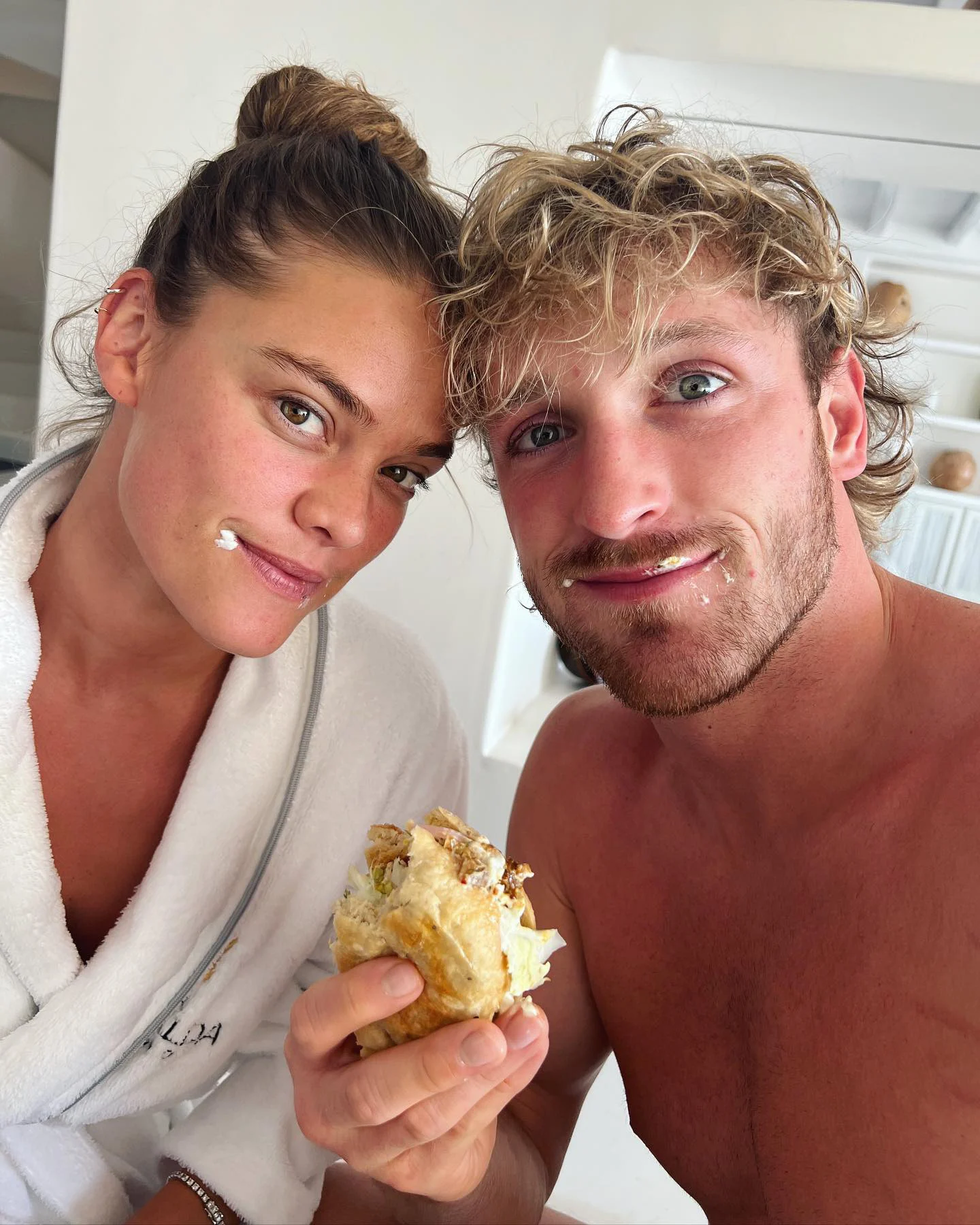 image source: usmagazine.com
You might be wondering what keeps a model like Agdal looking as great as she does. Well, the answer is simple: good food and lots of gravy! The sauce is a staple food in her home country, and she makes a point of not missing out when she's at home in the US. We can't fault her palate!
26. ...And Hot Dogs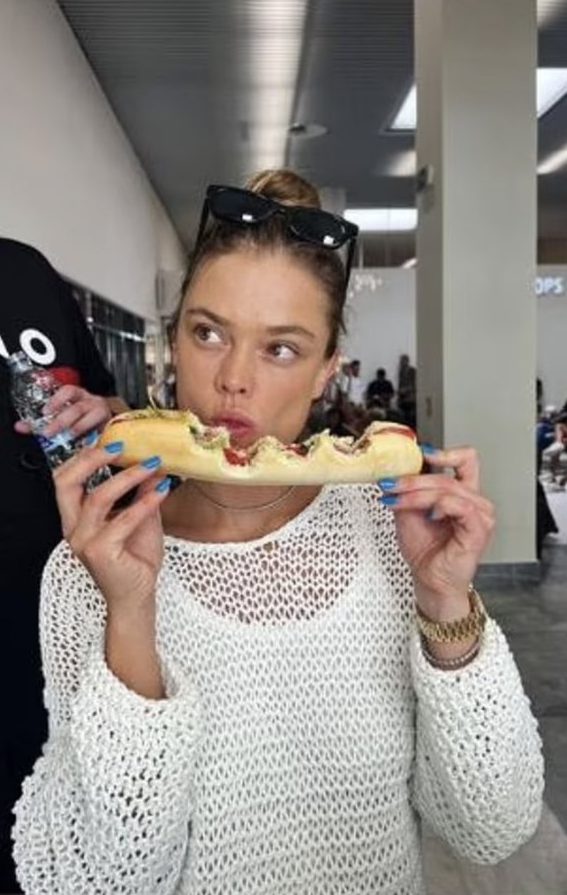 image source: x.com
We're not sure if American hot dogs live up to the ones from Denmark that she's used to, and we'd be interested in her opinion! Her eating habits are too relatable as she gets passionate about the 'dogs from her birthplace. We'd love to try them and compare them to our own!
27. She Hasn't Yet Shown Logan Her Hometown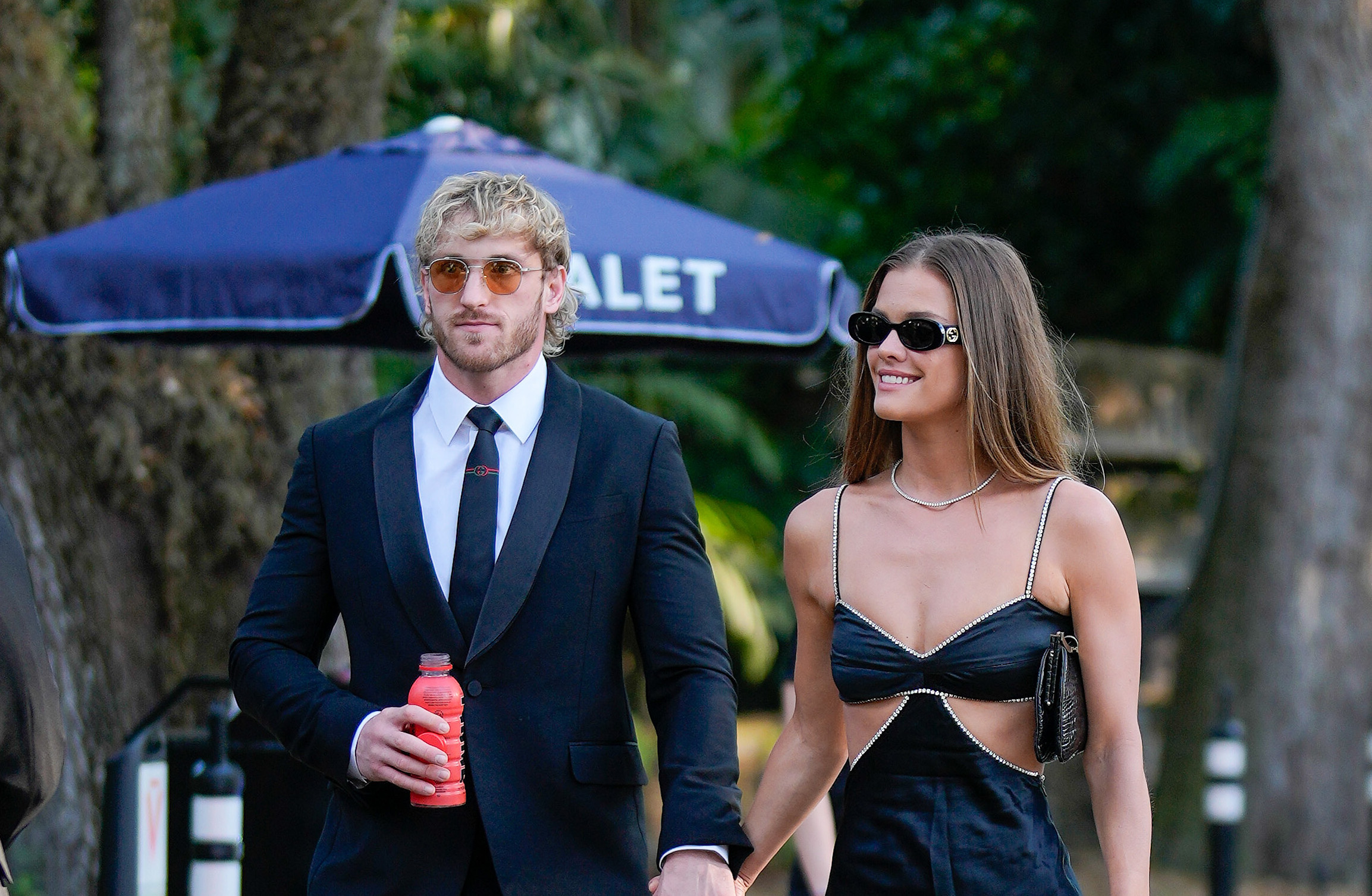 image source: themessenger.com
It must be difficult making any plans when you're as busy as this couple, so despite a year of dating, Paul has still never step foot on Danish soil. As Agdal only really goes back once a year, she's definitely due a visit and is likely to take Paul with her. He is marrying into her family, after all!
28. She Loves Kids' Activities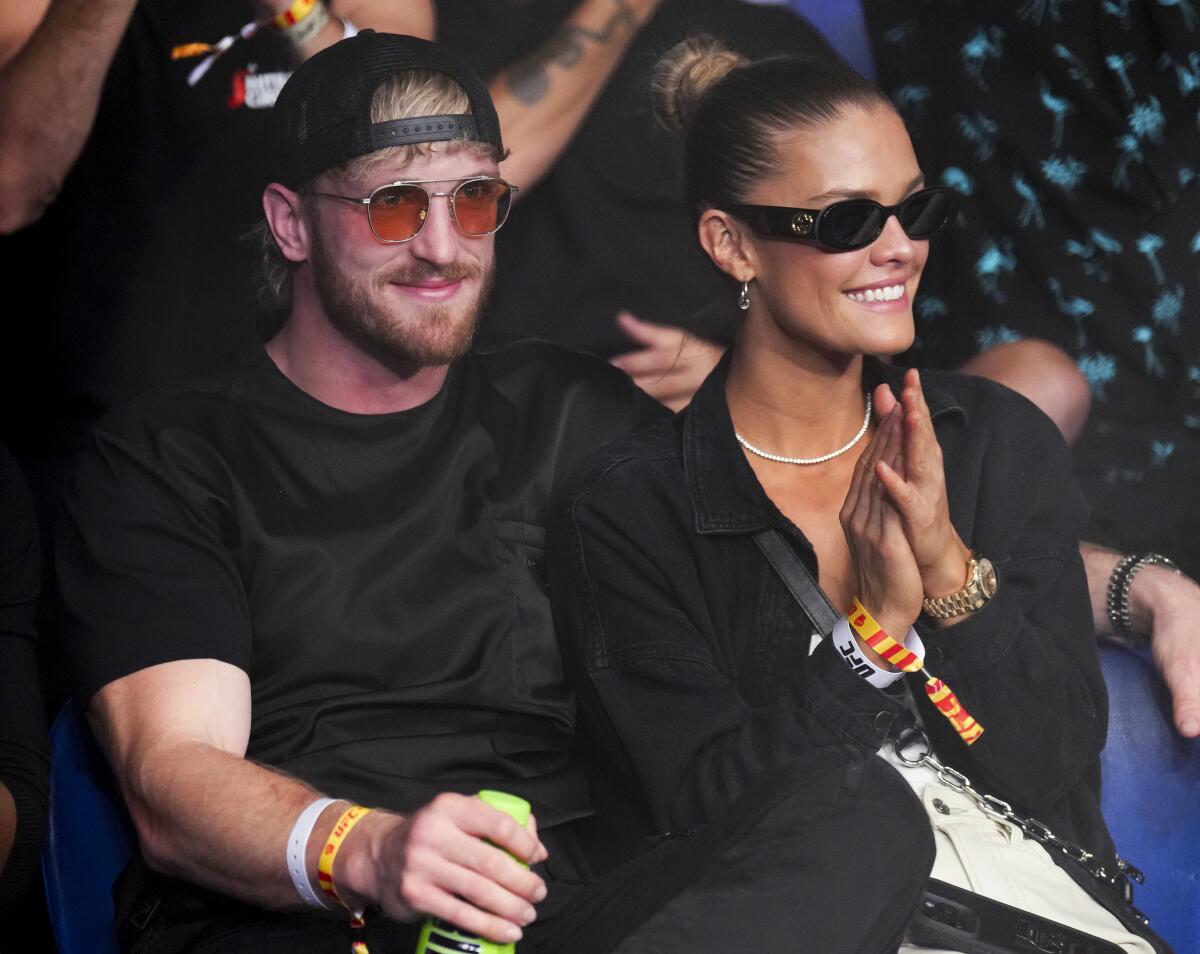 image source: latimes.com
By kids' activities we mean giant versions big enough for adult play. During an interview she described herself as a "happy child", as she loves planning childish things for her birthday parties. On her 25th, she said she took her friends trampolining after dancing on a party bus whilst enroute. That's our kind of jam!
29. She Styles Herself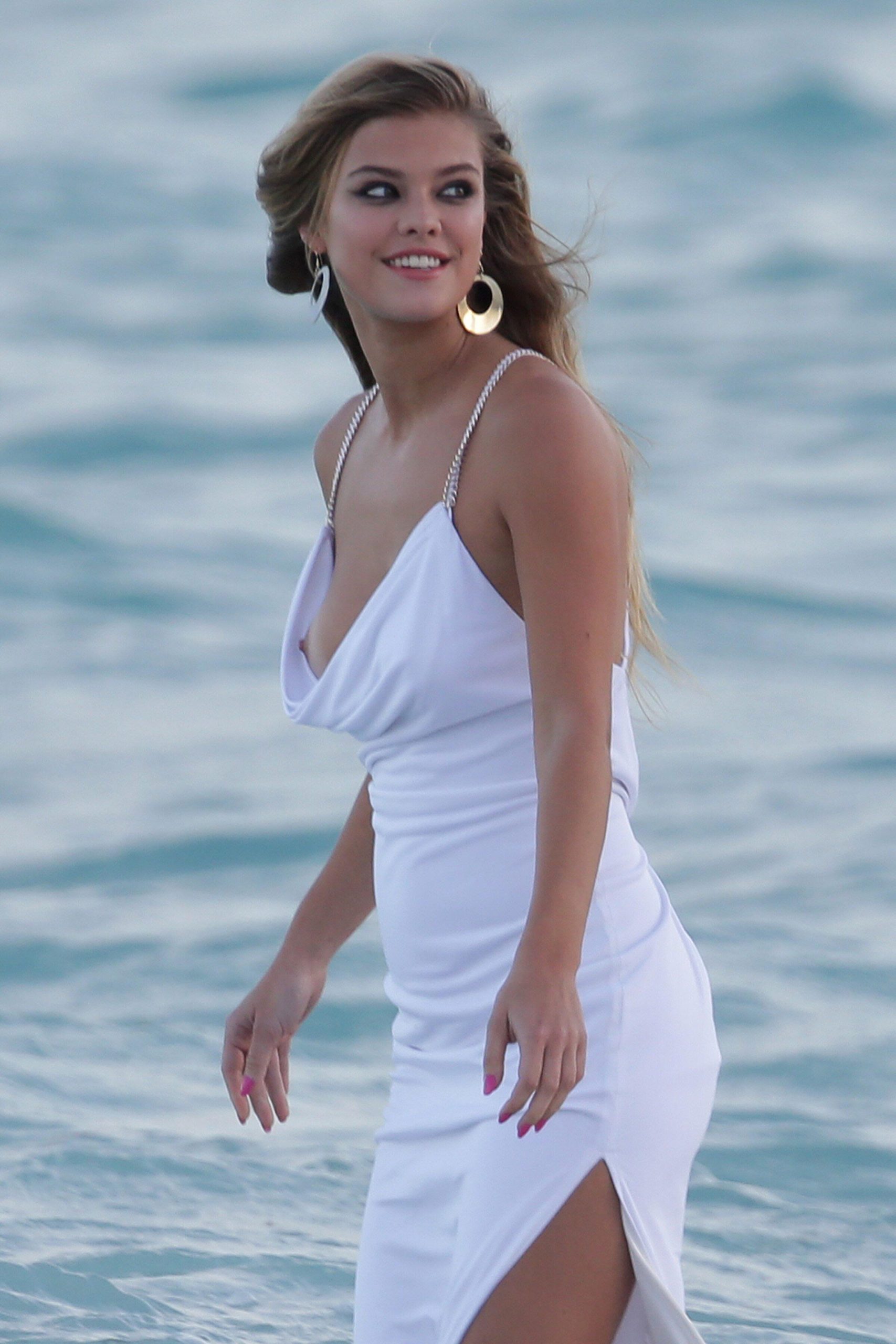 image source: reddit.com
One of the perks of the job must be having a glam team to do your hair and makeup, however Nina has said that she loves to do her own! Ever the humble supermodel, she finds fun in making herself up and feels proud when she looks at her handiwork in the mirror.
30. She's Down To Earth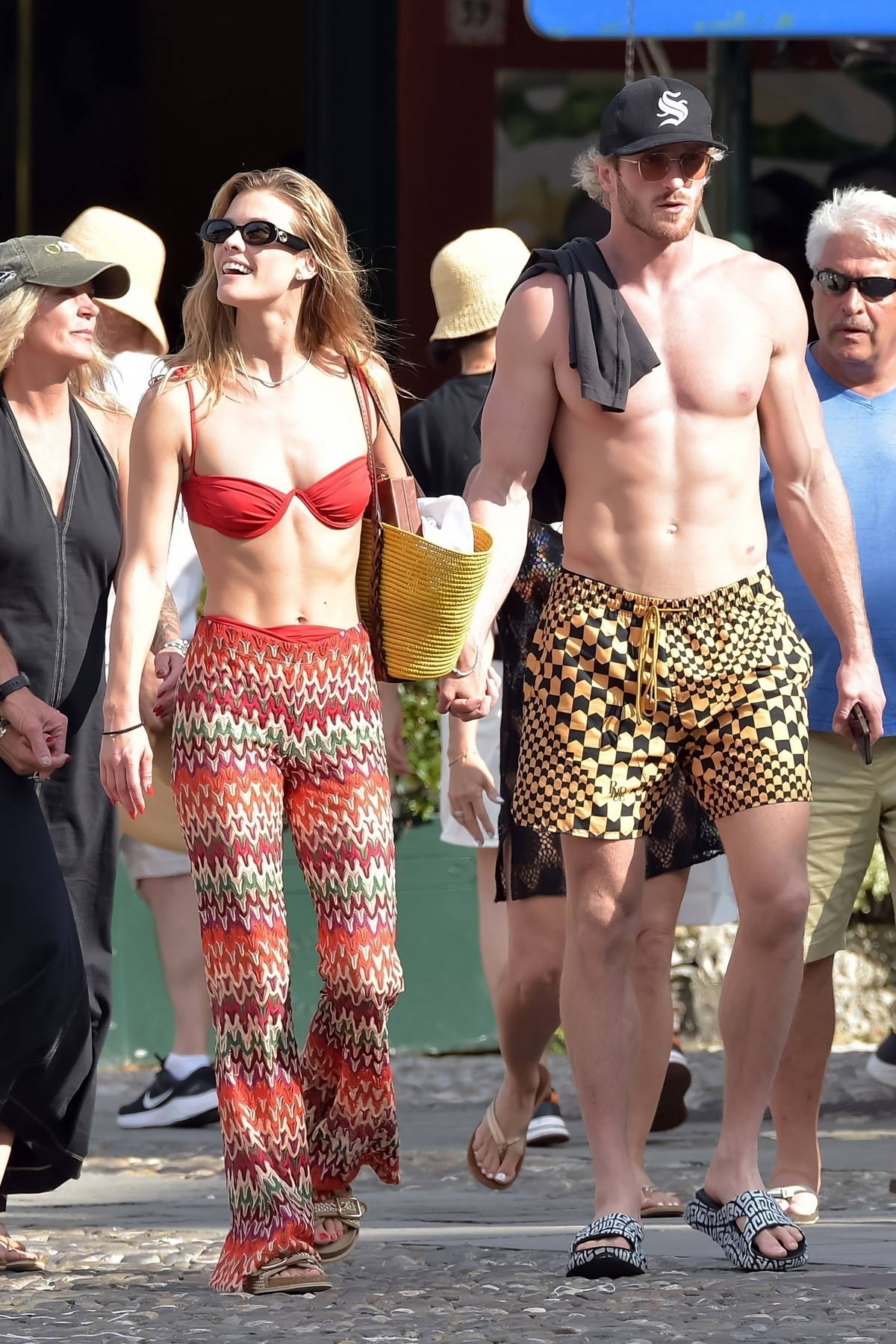 image source: celebsfirst.com
You might've noted that she's down to earth just by all the traits mentioned throughout this list, and you only need to look for interviews of people who've met her to see her character in action. It's probably the most popular statement used to describe Agdal, and we love to see it!